Disclaimer: This page may contain affiliate links. Please review our full Terms and Conditions for more information and our Privacy Policy. Note that any pricing, operating hours, or other such information provided below may have changed since initial publication.
Compiled by the Road Trip Alberta team
Last updated on November 23, 2022
I remember the first time my friend told me he enjoyed Alberta winter camping and I legit thought he was nuts. And then my husband and I tried it.
It hadn't quite snowed yet – well at least not until our second night in the tent – and we woke up shivering. He had forgotten to put on his toque before bed, and I hadn't fully zipped up my sleeping bag. That wasn't the first – or last – mistake we made on that trip. But even after five days of chilly sleep in a rooftop tent, I declared my first cold-weather camping excursion a truly magical experience.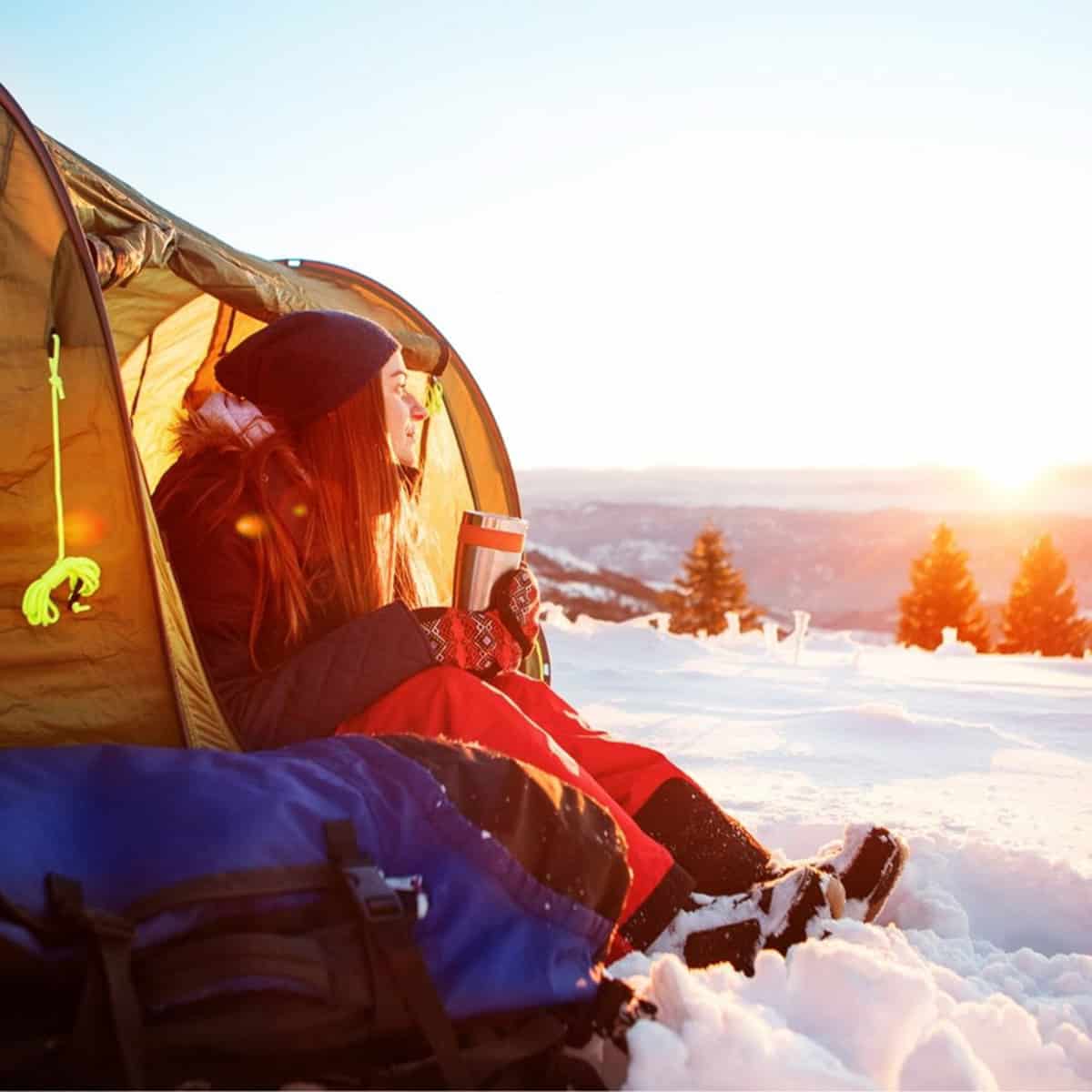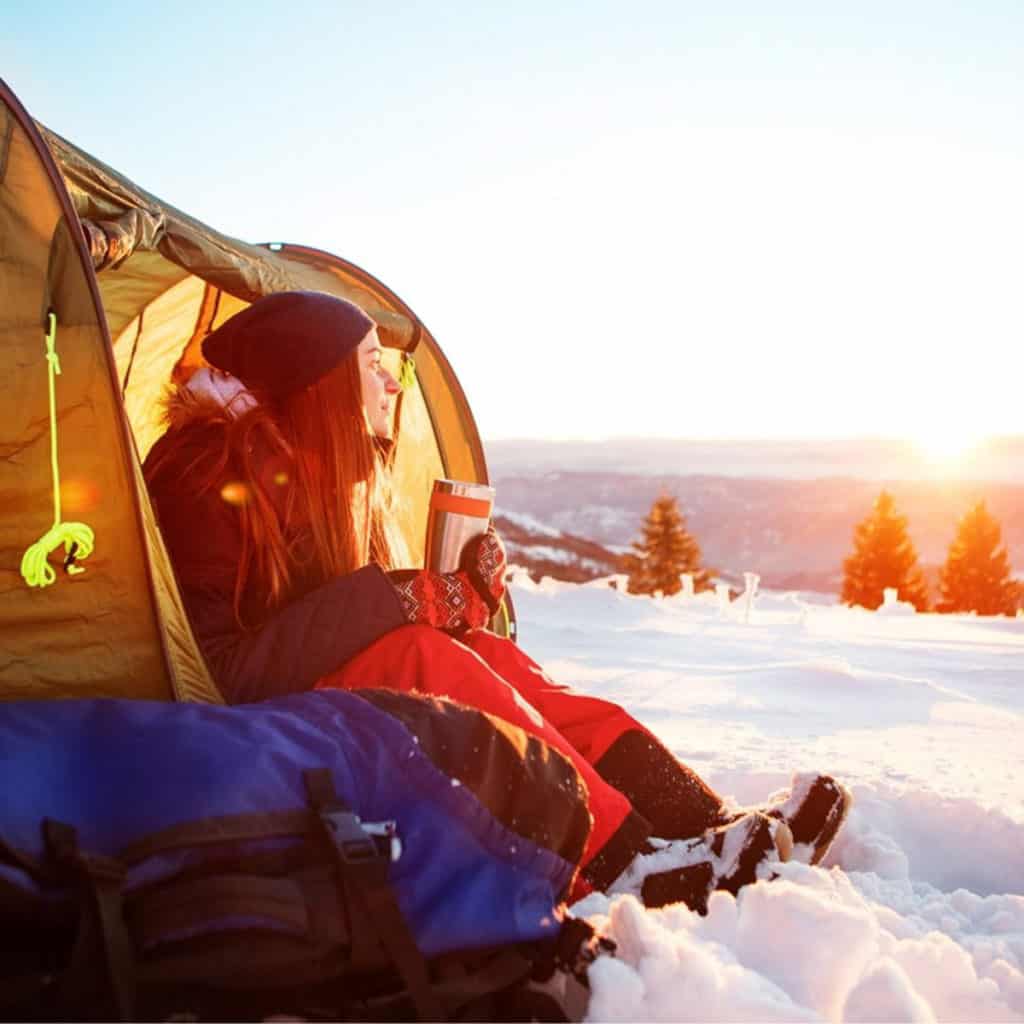 Winter wonderland is a real thing when you're in the wilderness. Untouched snow, ice crystals covering tree branches, and silence like you have never encountered. It can be an isolating but enchanting time.
The key, more than any other trip you might take in your life, is to be prepared. Sudden weather changes are not uncommon – especially in Alberta – and ensuring an enjoyable experience is dependent on your ability to live alongside cooler weather.
Whether you are braving a tent or huddling in a winterized RV, we want to help you find the magic. In this post, we've got you covered with tips on where to go Alberta winter camping, and how to do it.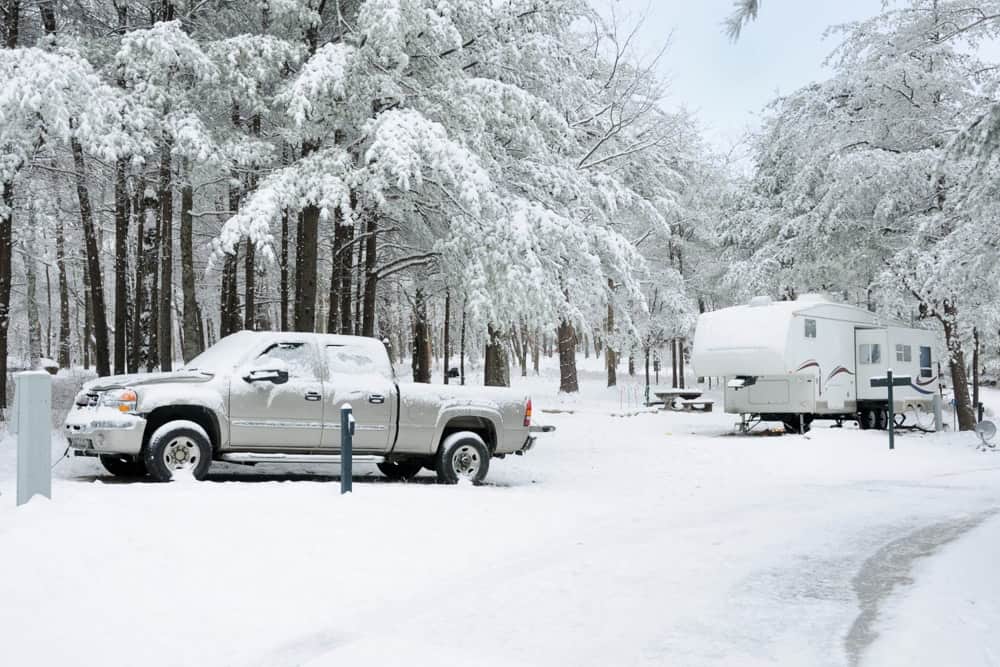 Alberta Winter Camping: Why do it?
That is a very valid question.
While a large number of Canadians prefer to spend the winter months hibernating in their homes, this emptying of the outdoors is exactly what Alberta winter camping enthusiasts enjoy most. Campgrounds and parks are quiet. If there was ever a time to enjoy the wilderness undisturbed, the season of winter in Alberta is that time.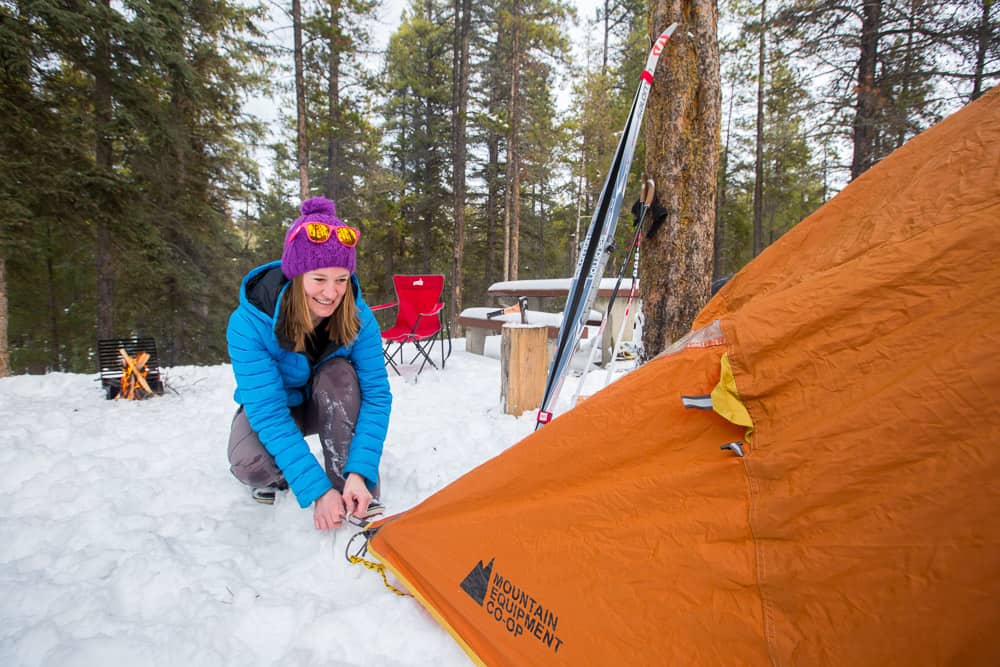 Other benefits of winter camping in Alberta:
Long nights mean more brilliant night skies – winter is the best time for stargazing and aurora borealis spotting (which is one of the greatest natural wonders in Alberta). Read our guide to spotting northern lights in Alberta so that you don't miss this unforgettable experience.
No need to pack the bug spray – the cold weather will have killed them all! Enjoy being mosquito-free for a change.
There is a lower risk of adverse wildlife encounters as the bears hibernate! The grizzly bear's winter snoozles are slightly shorter than the black bears, but typically count on them both being absent from November to mid-March.
Cooler temperatures can make outdoor activities much more pleasurable than if doing it in the hot hot sun of summer. Pack along your cross-country skis and snowshoes and start the fun from right outside your tent or RV.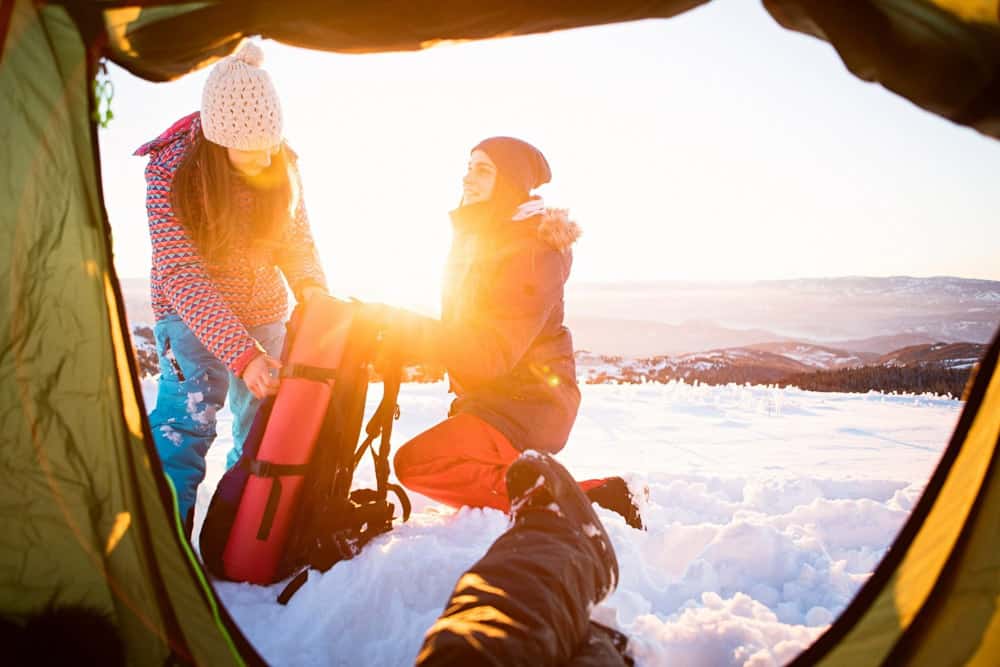 Alberta Winter Camping: Where to go
Dozens of campgrounds in the provincial and national parks are open year-round. There are lots of options for random backcountry camping, and of course, there is also always Alberta crown land camping.
For Alberta Provincial Parks (which offer the most options), call 1-877-537-2757 before you go to check on the current campground status. Note that self-registration may be in effect (visitor booths may not be manned because of fewer people), and services are likely to be reduced. New for 2022 the Alberta Parks registration system for camping will be available year-round. Campers will be able to make reservations for individual sites 90 days in advance and for group and comfort camping 180 days in advance.
A complete list of the parks and their services can be found here.
We've pulled out a few fave destinations of ours, and those which are popular among others, to give you this list to start with:
Cypress Hills
New for this year: Elkwater Campground is now open year-round (it previously closed at the end of December). Tobogganing and cross-country skiing are popular in Cypress Hills Interprovincial Park in winter (snow permitting, as it is in the southeast corner of the province, just a half-hour drive from Medicine Hat).
Dinosaur Provincial Park
Don't be confused – Dinosaur Provincial Park isn't near Drumheller (it's a two-hour drive from the dino-focused town) – but you'll still get a true Alberta Badlands experience by staying here. Watch the snow glitter on hoodoos from your cozy campsite and enjoy the especially dark skies filled with stars.
Tunnel Mountain Campground
The Tunnel Mountain Village 2 Campground is just 5km from Banff. There are a lot of sites and bonus: if you want to step out of the wilderness and into town, you can also enjoy so many things to do in Banff.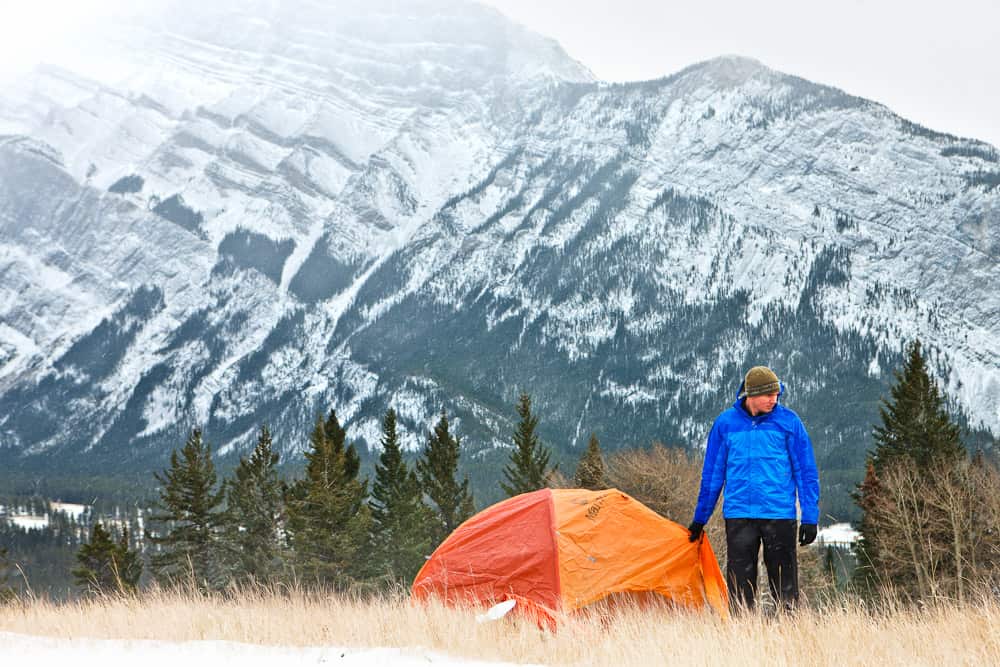 Beauvais Lake
This provincial park by the same name in the southwest of the province is a popular winter fishing destination, and there are lots of cross-country ski trails in the area. Day-use areas have fire pits and warming shelters. Bring your snowshoes as well!
Lake Louise Trailer Campground
Snuggle up near the famed Lake Louise as the Lake Louise Trailer Campground is just 1km from town and 4km from the lake itself. There are 40 reservable *hard-sided only* camping units that are all equipped with electricity open year-round. The tent and soft-sided camper campground isn't open in winter. Note that there is a 14 day maximum stay.
Wapiti Winter Campground
One of two winter campgrounds in Jasper National Park, Wapiti Winter Campground has 40 electrical sites from November to May for RV and trailers only. This scenic campground has flush toilets, showers, a cooking shelter and drinking water. Be aware there is no water tank filling station or sani-dump.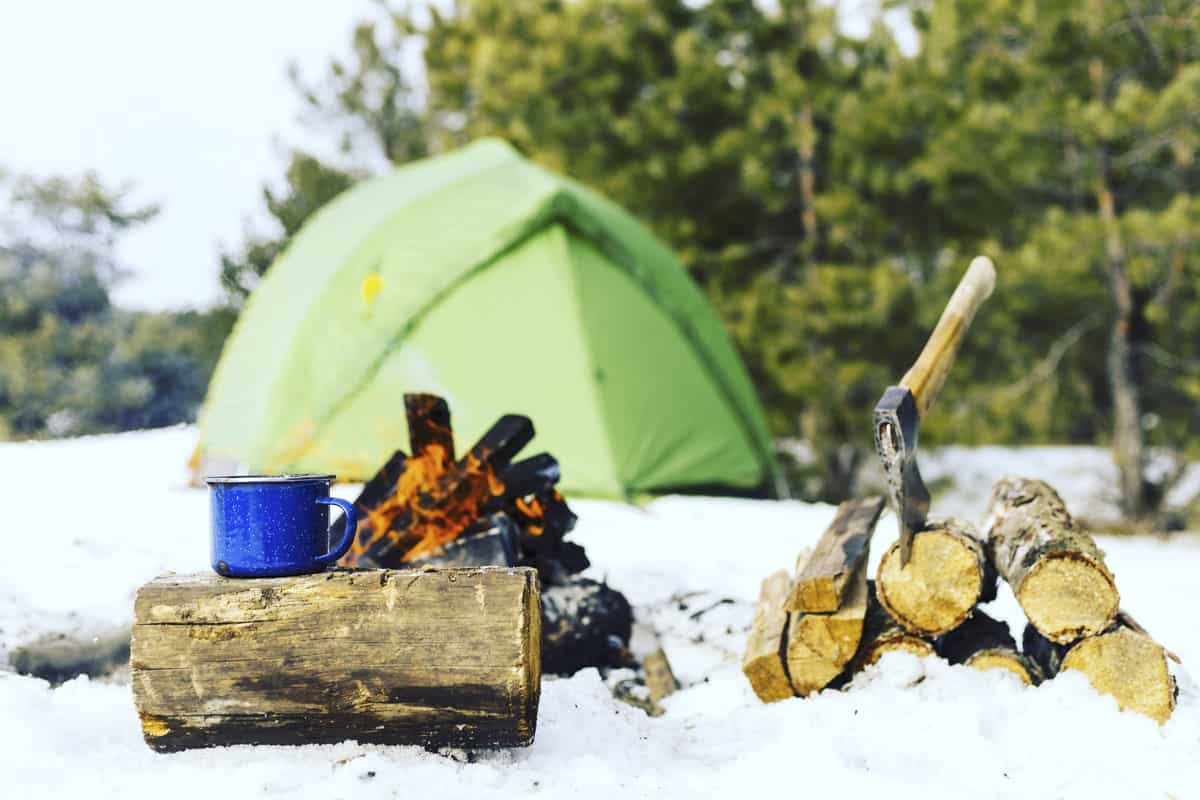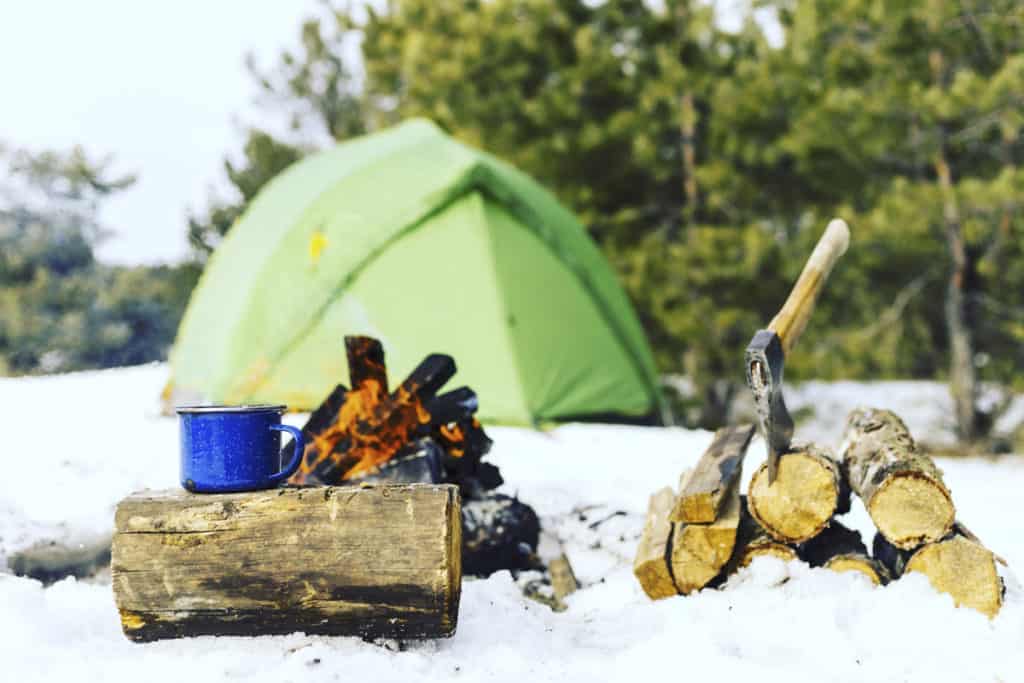 McLean Creek Campground
The McLean Creek provincial recreation area in Kananaskis offers winter camping on a first-come-first-served basis, and is ideally located near many outdoor recreation activities. The water supply is shut down in winter months, but firewood will be available from a service truck that drives through the campground.
Writing-on-Stone Campground
This idyllic spot at Writing-on-Stone Provincial Park, among cottonwood trees on the Milk River, is a unique spot to experience while winter camping in Alberta. Power is available year-round at the campground, and given the mild(er) winters in this far southeast corner of the province, you may be able to more easily keep the shivering in check.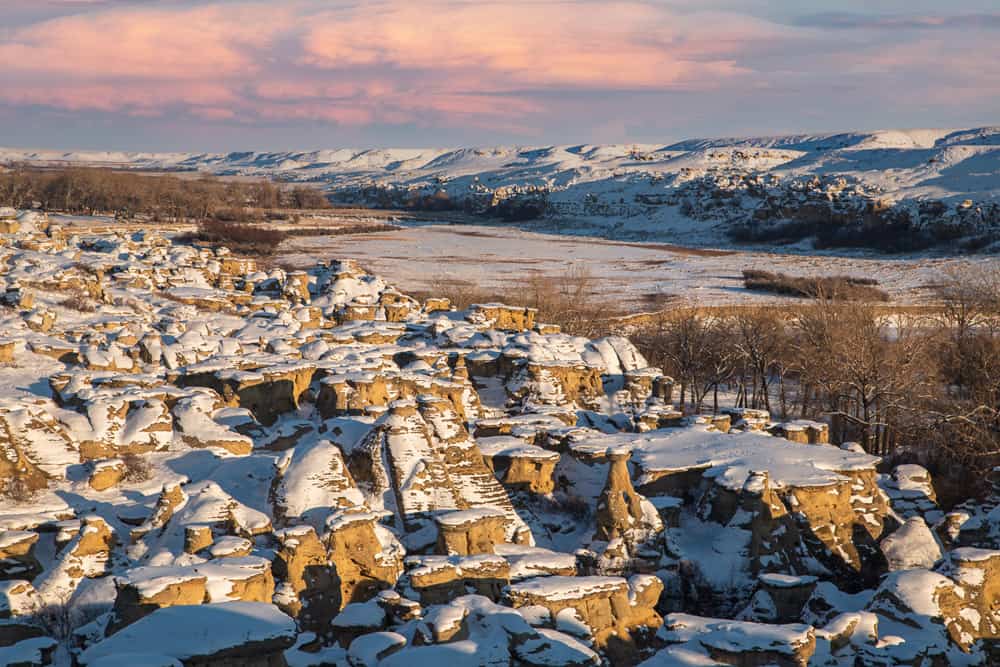 Kinbrook Island Campground
Only 29 sites of this lakeside campground in the Brooks region is open year-round, but the gentle views of this area still make it a favourite. And bonus: the outhouses at Kinbrook Island are kept open throughout winter!
Sulphur Gates Campground
Just a little distance southwest of Grande Cache, take in some gorgeous views at the nearby Sulphur River canyon. Enjoy this campground with 15 unserviced spots in the Sulphur Gates Provincial Recreation Area, which also has 2 equestrian campsites with corrals, and 2 equestrian day-use sites. Note that the road is not maintained in winter.
Beginner Tips for Alberta Winter Camping
Heading out to camp in a snowy landscape for the first time? We've got some hot tips to help you get started.
Many of your wild winter camping dreams probably have mountains as the backdrop, but maybe consider starting on flatter ground where the temps are likely a little warmer.
Whether you're setting up a tent or parking an RV, choose a campsite that is exposed to the sun so that both can absorb some heat during the day. Also, it is very important to find a site with a windbreak, if possible.
Bring PLENTY of layers of clothing. Anyone familiar with Alberta winters knows that there are times when it is possible to golf one day and then hit a snowy mountain the next – the weather changes quickly. Make sure that your innermost layers are of a wicking material (not cotton!) to ensure that you stay warm.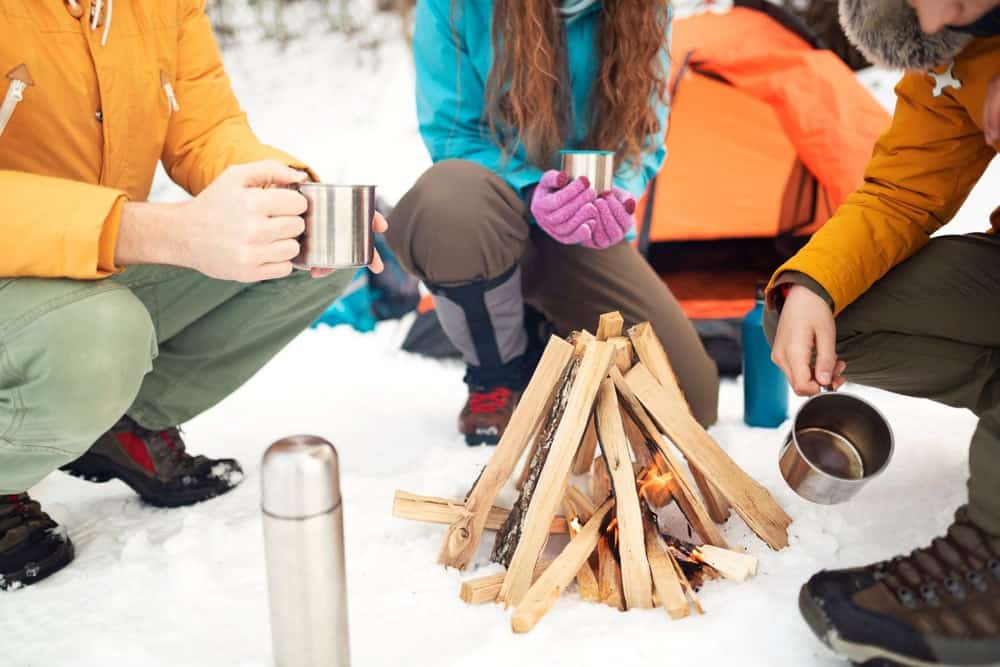 Keep moving and plan daily activities; camping can be boring if you just spend your whole time huddled in your tent or RV trying to stay warm.
You may need to bring your own firewood, check with the campground to see if any is supplied.
You may also need to bring potable water. Check on that, too.
If you are tenting, bring a small tent – there'll be less space to heat up which means you'll stay warmer! Make sure it is a 3 or 4-season tent.
An insulated sleeping pad is a must must must to keep the chill from seeping in under you. Also, bring a snuggly sleeping bag rated for low temperatures.
At night, stuff the bottom of your sleeping bags with heated rocks (wrapped in cloth) or a bottle filled with hot water to keep your toes toasty.
Take your food prepped so that cooking is quick and easy. You don't want to freeze your fingers while chopping veggies!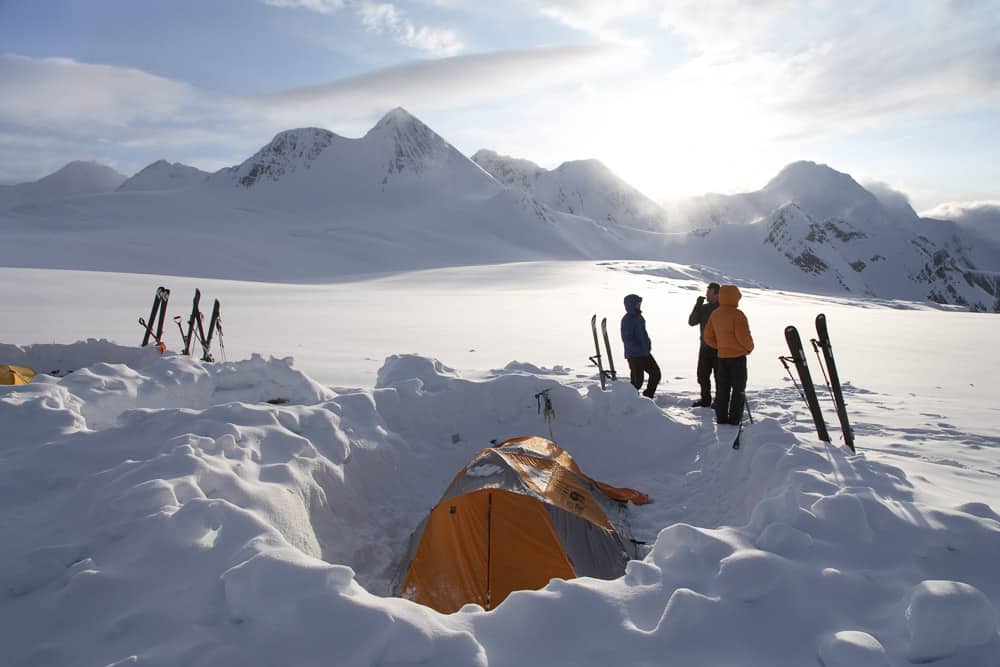 Additional resources
There's a lot of great info out there. And as we said, preparation is key, so read ALL of these: