Disclaimer: This page may contain affiliate links. Please review our full Terms and Conditions for more information and our Privacy Policy. Note that any pricing, operating hours, or other such information provided below may have changed since initial publication.
Compiled by the Road Trip Alberta team
Last updated on December 17, 2022
It's a drive that we've done many times and each time we do it we love and appreciate the journey. Driving from Edmonton to Jasper takes approximately four hours and it's an easy straight shot on Highway 16 (Trans-Canada). As we have found on most of our travels worldwide, our very best experiences are often in places that were a bit harder to get to. We often describe Jasper as the far-less-touristy Banff – it may attract a different kind of traveller and has fewer amenities to offer, but is nonetheless massively inviting.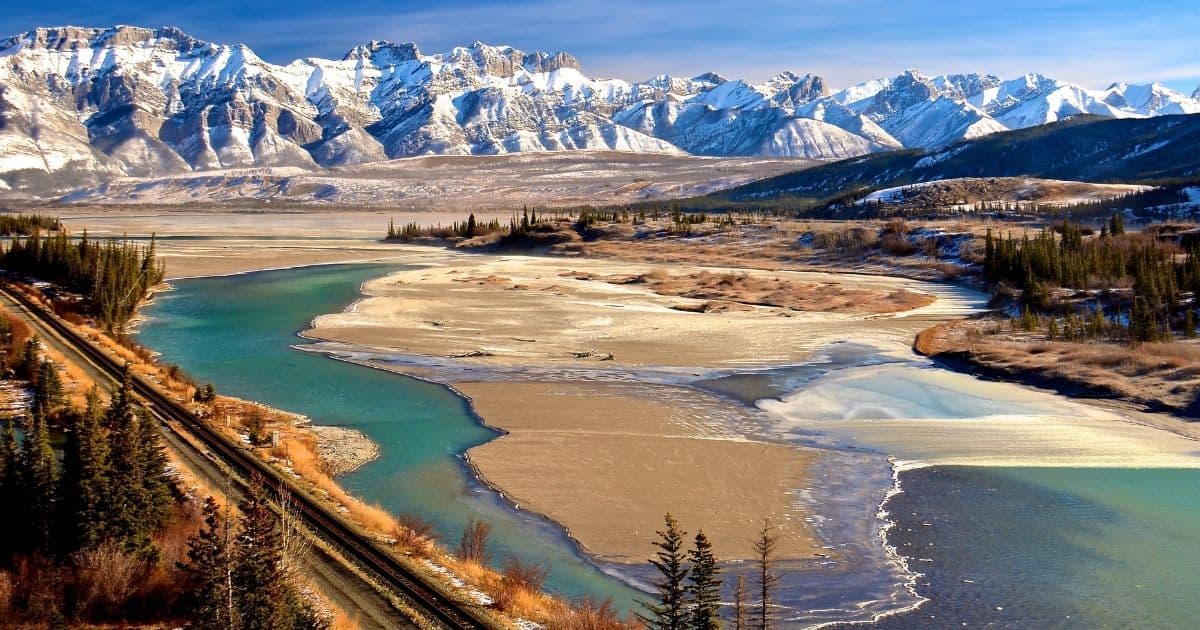 Since we have made this drive many times we mostly have done so without issue. The roads are well maintained but sometimes frequented by wildlife (so keep your eyes peeled and your camera ready). Whether you are driving yourself or arriving under the direction of another, there is a lot to see along the way, especially as you get closer to Jasper National Park.
Getting to Jasper
About the Route
In good conditions, it will take just under four hours to travel the 366 km from Edmonton to Jasper on the Yellowhead highway (AB-16). Always account for extra traffic when leaving at peak times or driving in the winter!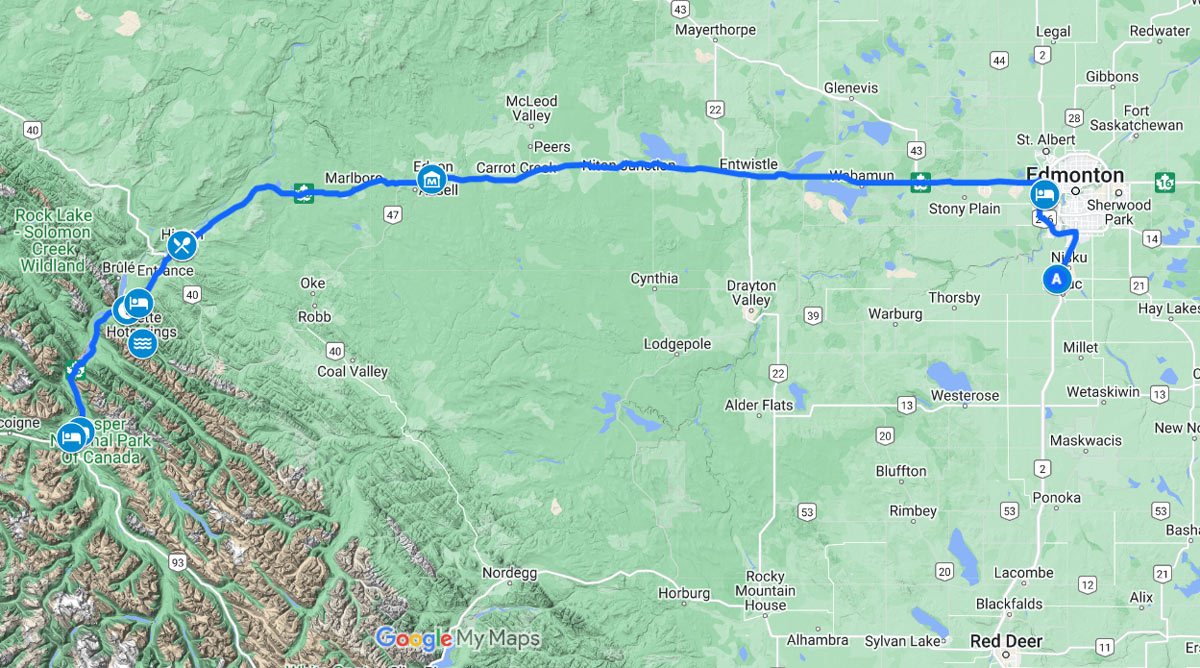 IMPORTANT: Note that Jasper National Park requires a pass in order to enter.
Effective January 1, 2023 daily fees are:
Adult: $10.50
Senior: $9.00
Youth (up to 17 yo): FREE
Family/group (up to 7 people): $21.00
Commercial group (per person): $9.00
The daily passes expire at 4 pm the following day. If you're looking to enter multiple times or staying longer, consider the Parks Canada Discovery Pass. It gives you unlimited admission for a year to all the national parks in Canada.
Discovery Pass fees are as follows:
Adult: $72.25
Senior: $61.75
Family/group: $145.25
Note that in summer, the east gate into Jasper National Park has been known to be extremely busy, with wait times up to 30 minutes. Improvements are in the works. The east gate is right on the Yellowhead highway, just past the town of Hinton. For more information, visit the Parks Canada website.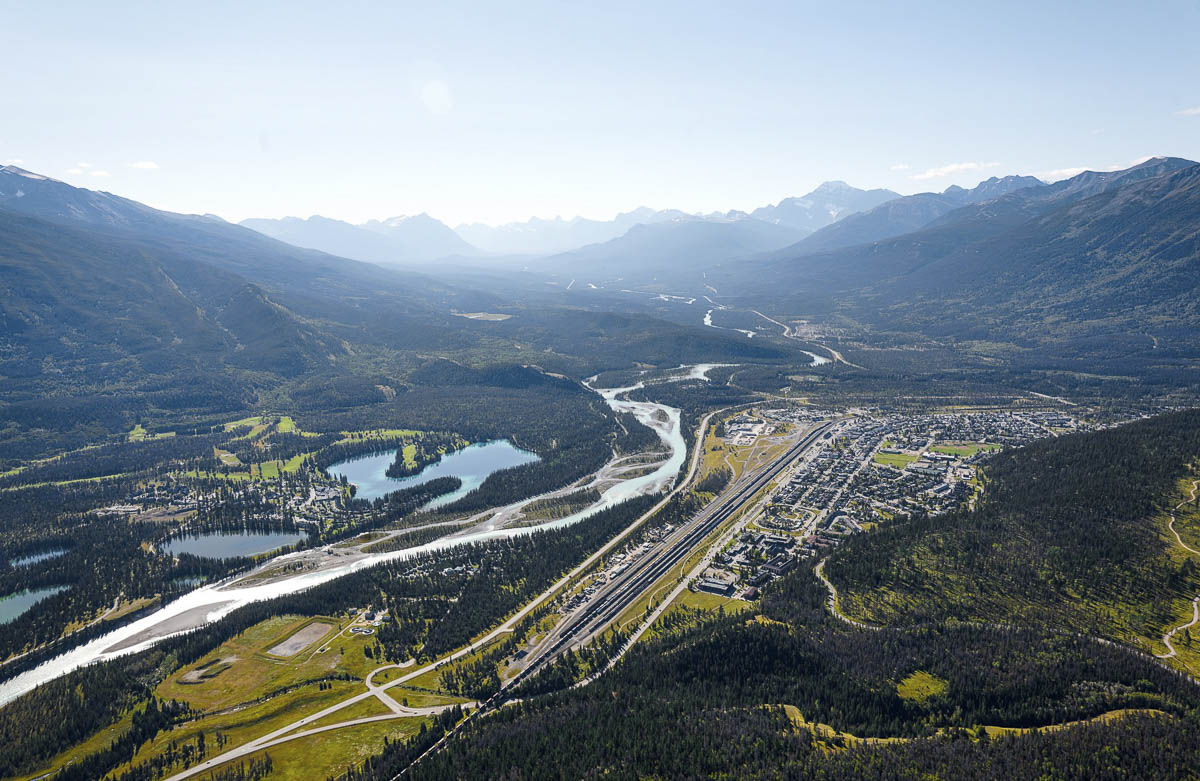 Edmonton to Jasper by Car
The closest airport to Jasper National Park is Edmonton International Airport (YEG). While it is a long 4-hour drive from the airport, there are plenty of small towns to stop for a snack and stretch your legs. The road is straight and flat until Hinton when the Rocky Mountains become more apparent and the road starts to move with the terrain.
We suggest checking 511 for the road report before making your trek to Jasper to see the current conditions and if there are any driving advisories. Also, learn more about Alberta's road laws and driving guidelines.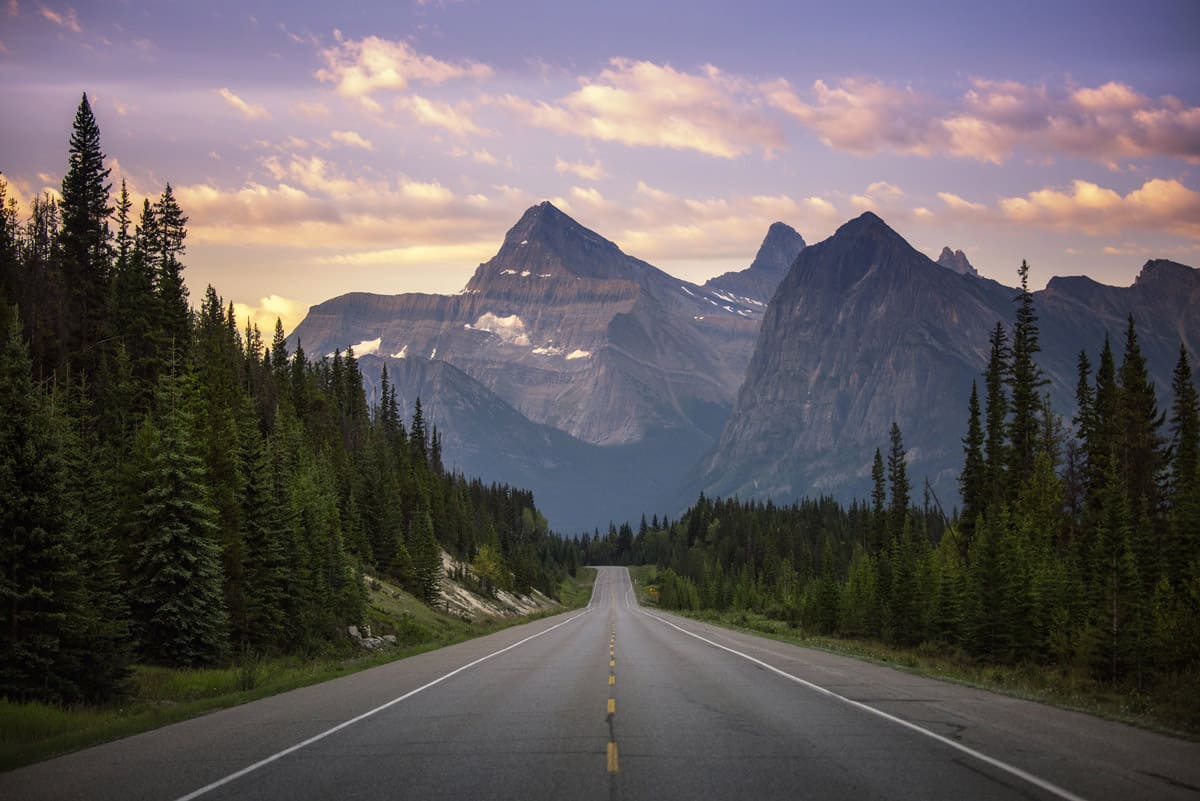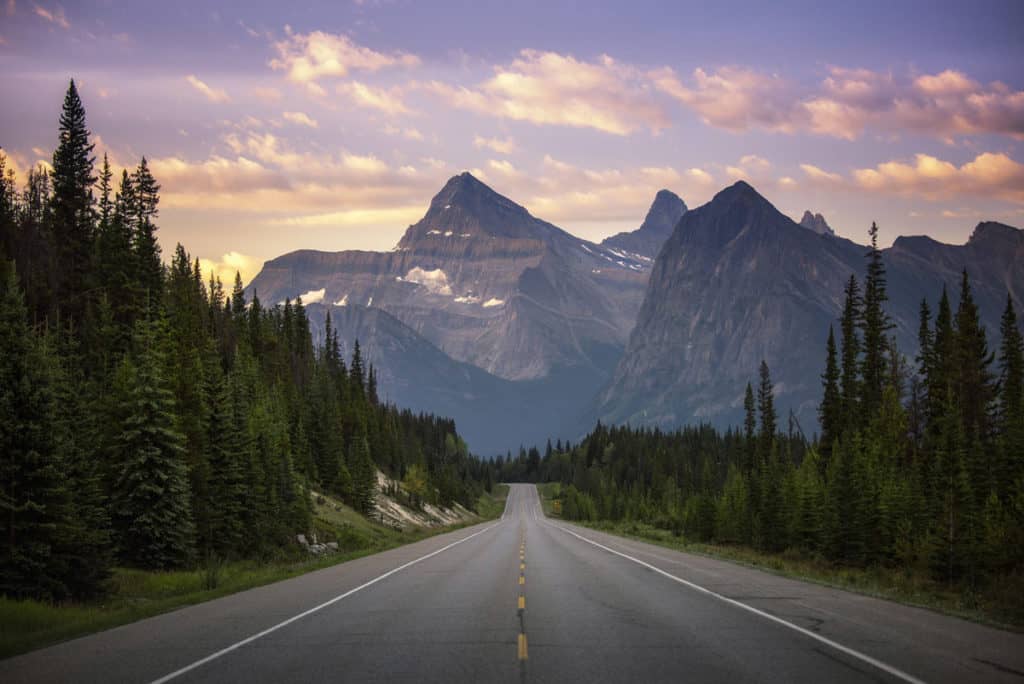 There are several car rental agencies found in the Edmonton Airport. Book in advance to ensure less hassle:
If you are not interested in a traditional car rental through an agency, you can also rent cars through a website called Turo (think AirBnB for car rentals). The Edmonton International Airport is a frequent pick-up/drop-off point.
If your flight happens to get in late, it would be best to get a good night's sleep before you start your drive to Jasper National Park. That way you can be well-rested, and more importantly, the scenery is best viewed during the day!
Although a hotel can be found in the airport, the convenience can be quite pricey. There are multiple hotels for a reasonable price just outside the airport. These two have good reviews and are close to the highway for easy access in the morning:
Wingate by Wyndham includes breakfast in the morning and even has a spa for the ultimate relaxation before your drive to Jasper National Park.


Four Points by Sheraton Edmonton is a straightforward hotel that is only 5 minutes from the airport. It has free wifi, an indoor pool and a hot tub.
Planning a longer stay in Alberta's capital city? Check out this guide to Edmonton hotels with recommendations of where to sleep in different areas.
Alternatively, it is possible to fly into Calgary International Airport (YYC) and enjoy a scenic drive through Banff National Park on your way to Jasper on the Icefields Parkway. This route running north-south and connecting Jasper with the Trans-Canada Highway 1 near Lake Louise and Banff is considered one of the most scenic stretches of highway in the world. Although it will take longer, this route is just over 5 hours, the views are unparalleled.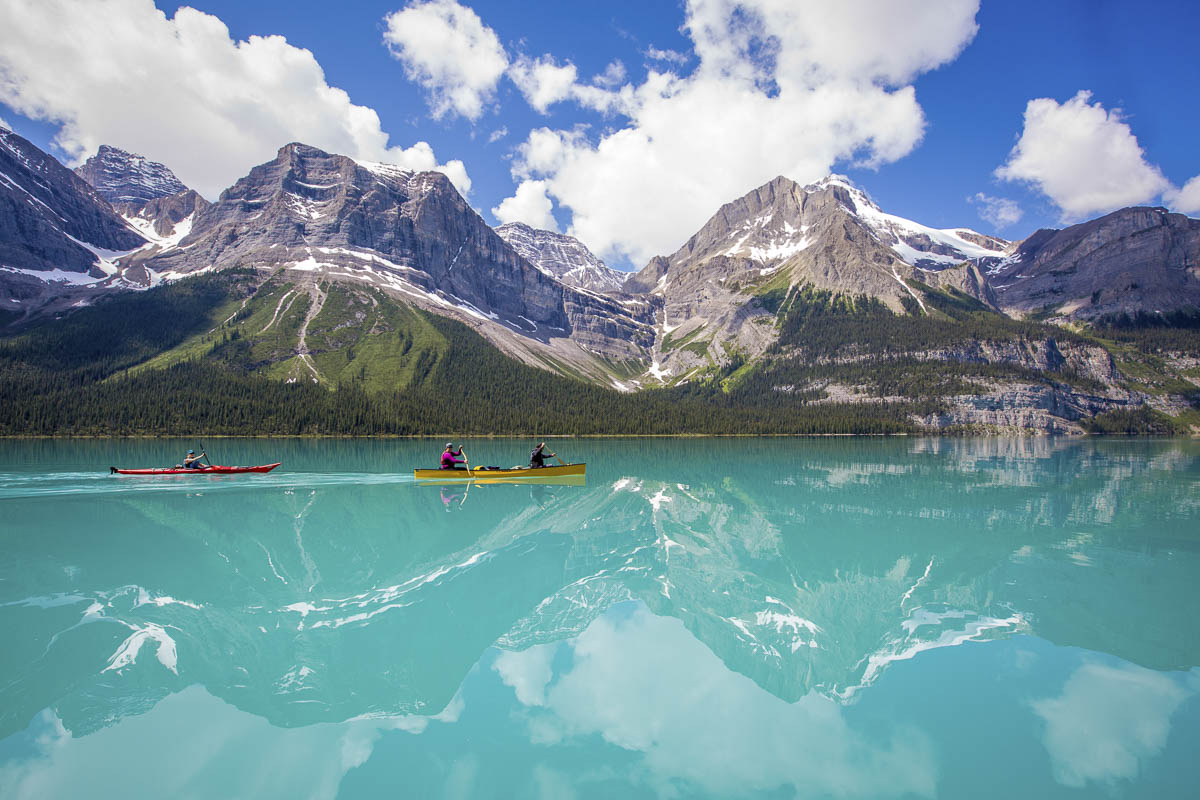 Keep in mind that this route is on mountainous roads so check driving conditions before your departure and ensure your vehicle is equipped with proper winter tires if driving this route anytime from October through March. See our Banff to Jasper/Icefields Parkway guide for more information on this route (including popular stops along the way).
Edmonton to Jasper by Bus
Taking the bus to Jasper can actually be a great idea for those who want to sit back and enjoy the scenery.
Edmonton to Jasper by Private Transfer
Private transfers from Edmonton International Airport to Jasper National Park are a convenient and relaxing way to get to the Rocky Mountains without waiting in lines or making multiple shuttle stops. Some private transfer options are below: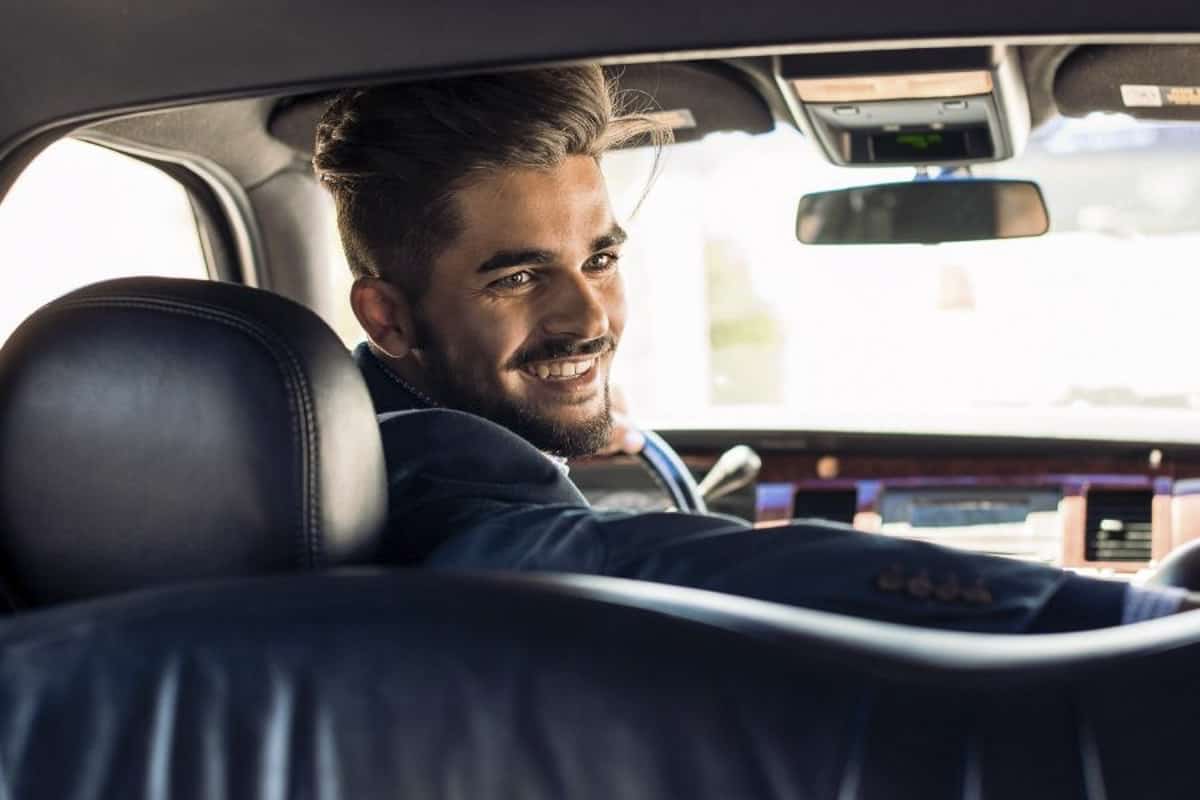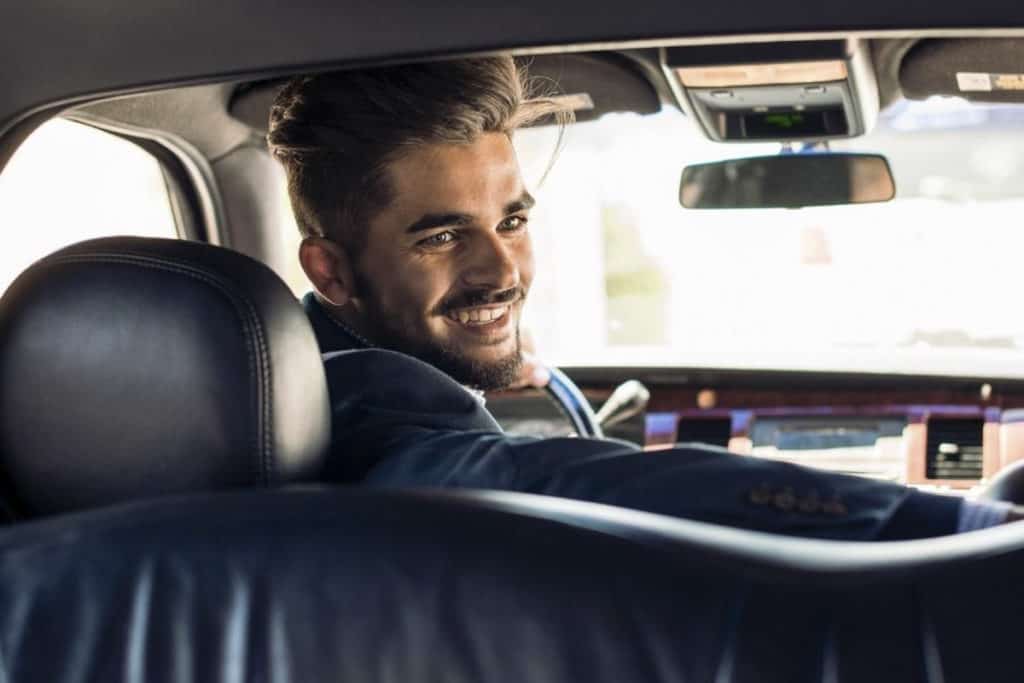 Edmonton to Jasper by Train
Being able to enjoy the scenery on the trip from Jasper to Edmonton is easy to do via rail! This route on VIA Rail Canada takes six and a half hours, but you will be able to relax and plan your adventures with a Jasper National Park map in hand.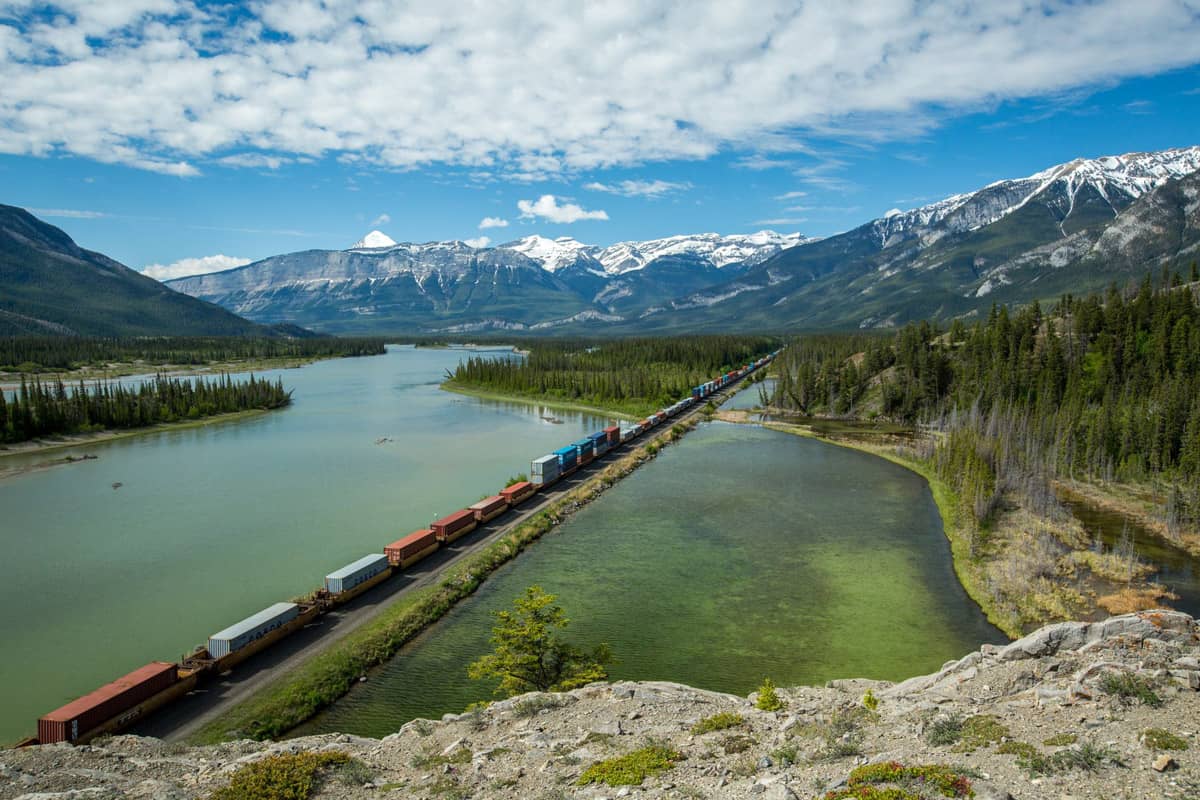 Fares vary depending on the time of year and how far in advance you are booking. Note that routes are currently limited and not available every day. The average price of an economy-class train ticket from Edmonton to Jasper National Park ranges from $87 to $115 Canadian dollars.
Due to the distance from Edmonton to Jasper, most taxis and Uber drivers will not make the trek and if they did, it would be very expensive (close to $700 each way)!
The best rideshare option between Edmonton and Jasper would be Poparide.com. There are options to select your driver based on your luggage and equipment requirements if you are travelling with skis, bikes, etc. Poparide charges per seat so you have an opportunity to meet other visitors if you are travelling solo to Jasper National Park. Currently, seat costs range from $26 – $55.
Fun Stops Along the Way to Jasper
If you decide to travel from Edmonton to Jasper by car, there are several things you can do to break up the long drive and make it a little more fun: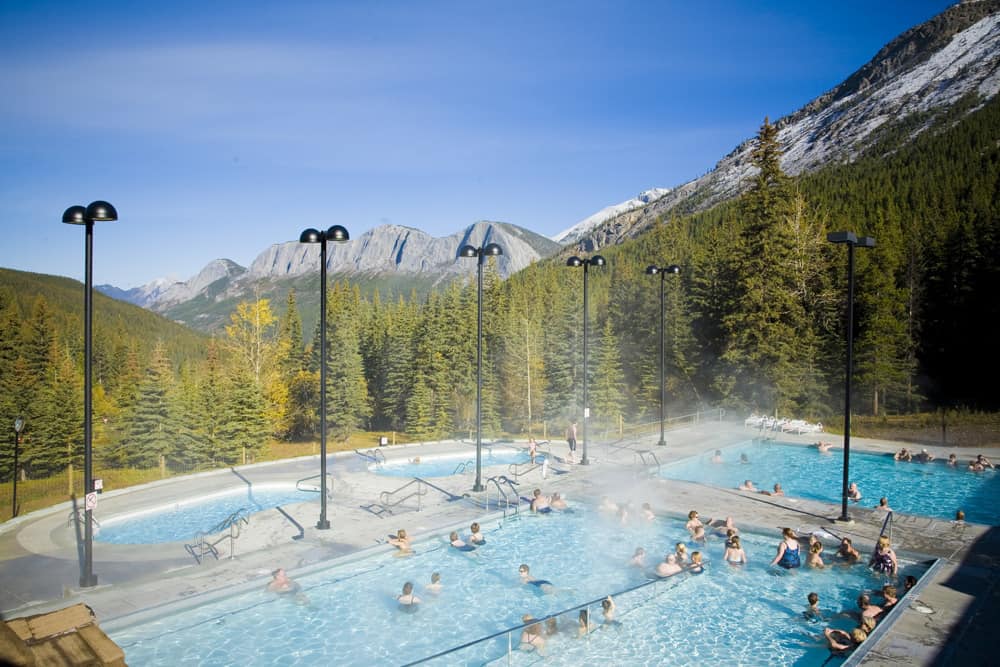 Upon Arrival in Jasper
You made it!
If you would like to get some useful information on Jasper attractions, hiking trails, and much more, check out our Jasper Destination Guide, but also pay a visit to their Visitor Information Centre run by Jasper Tourism in downtown Jasper at 500 Connaught Dr.
Where to Stay in Jasper
We've published an entire guide on accommodations in Jasper, but if you want to look at a quick few options, see our picks below:
Luxury – The Fairmont Jasper Park Lodge is an exemplary property with amenities for days. With impressive lakefront views of Beauvert Lake, 8 on-site restaurants, a spa, an array of on-site winter activities like skating and snow-shoeing, plus an award-winning golf course, this resort is very worth the splurge (which we've done twice ourselves)!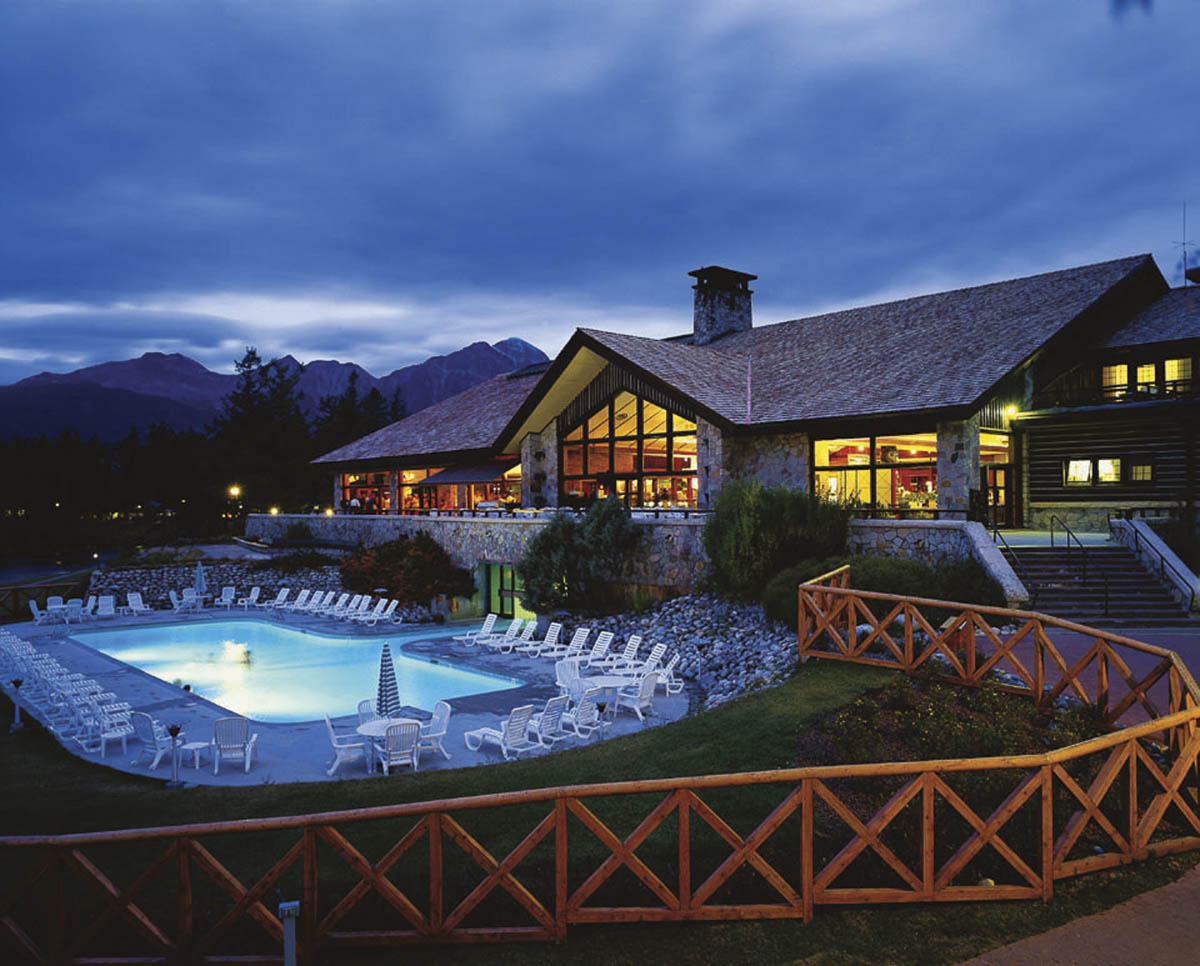 Mid-Range – For a unique accommodation experience in Jasper National Park, we recommend renting a cabin at Jasper East Cabins. Enjoy your very own wood cabin that has all the amenities like a fireplace and kitchenette. (Want more options? See our entire article on the best cabins in Jasper.)
Budget – Jasper is a year-round camping destination with options for every level of camper from rugged backcountry to family-friendly, all with easy access to amenities. Parks Canada allows you to book a site online to reserve your spot ahead of time. And if camping is not your cup of tea, Maligne Lodge is a Jasper hotel that won't break the bank.
Bed and Breakfast – There are plenty of Jasper B&Bs and options to stay in a Jasper Airbnb. If you're looking for an Airbnb recommendation, stay at the popular Nest Guest Suite – an entire apartment perfect for 2 guests right in the heart of Jasper.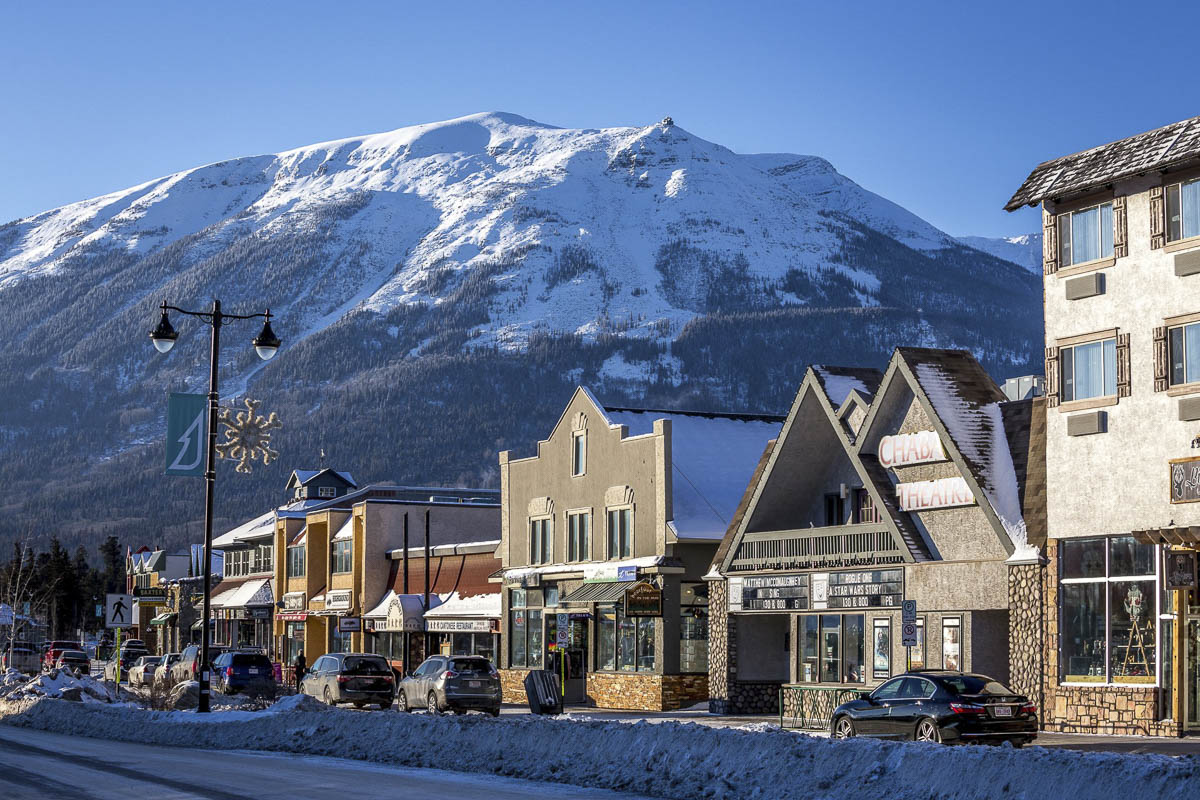 Need some help planning your itinerary? Check out our guide for all the things to do while visiting Jasper. And if you're looking for guided excursions when you get there, we have a great list of the best Jasper tours.
And if you plan to enjoy Alberta's capital city as well, check out our complete guide of fun things to do in Edmonton.
ALSO, don't forget that while you're on the road, you can download our FREE Road Trip Alberta bingo cards, to make it just that much more fun!