Disclaimer: This page may contain affiliate links. Please review our full Terms and Conditions for more information and our Privacy Policy. Note that any pricing, operating hours, or other such information provided below may have changed since initial publication.
Compiled by the Road Trip Alberta team
Last updated on October 6, 2023
For many Albertans, Red Deer best serves as a logical pitstop between Calgary and Edmonton, because it sits almost in the exact middle! For people who decide to dwell a bit longer – whether to dine at one of the great restaurants, explore the historic downtown, or find your way to the one-of-a-kind "Canyon Coaster" nearby – those longer visitors are often aptly rewarded. Because as Alberta's fourth-largest city (and sometimes in a hot battle for third with Lethbridge), there are a surprising number of really unique and great things to do in Red Deer.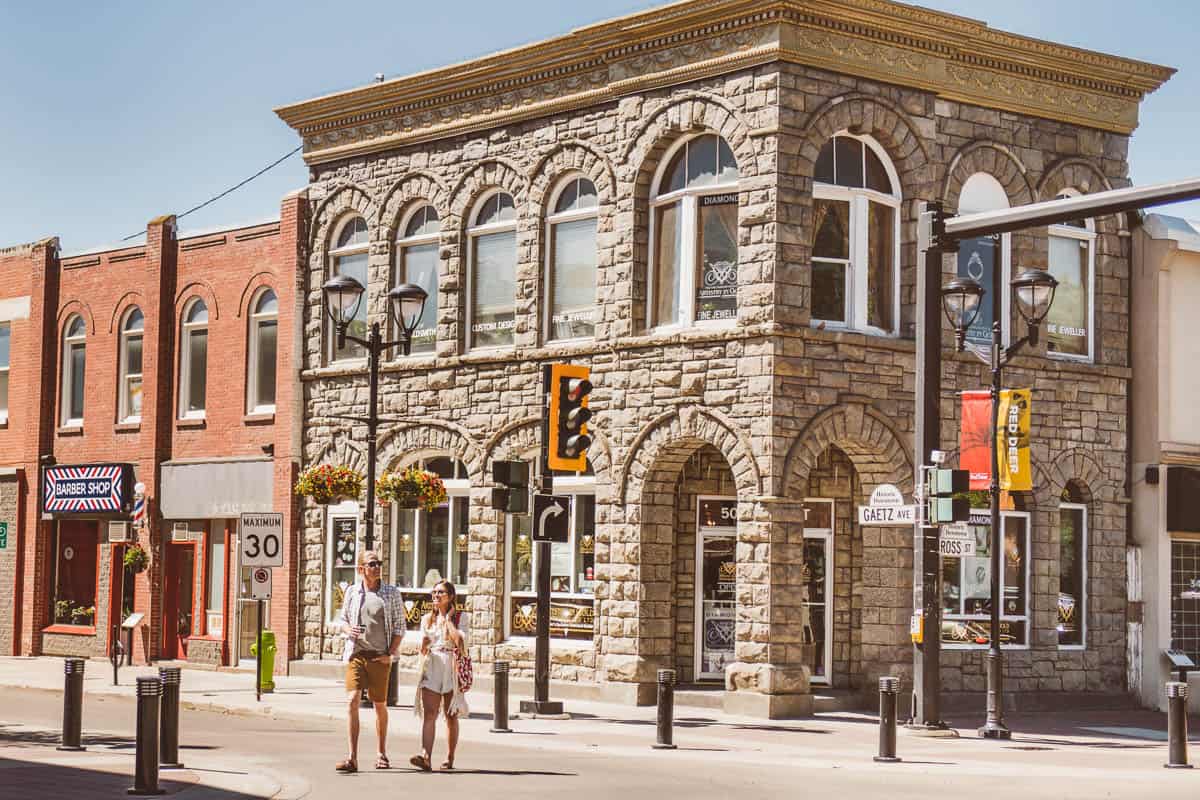 The Best Things to Do in Red Deer
Walk Around Historic Downtown
First incorporated as a city in 1913, there's a lot of history to take in when you're in Red Deer. Walk around historic downtown and take in the architecture, war memorials, and other important sites that have shaped the city into what it is today.
Not sure where to begin? Thankfully, there are many self-guided walking tours that will help you learn about Red Deer's dynamic heritage, including our favourite, "The Ghost Collection Heritage Walking Tour."
Visit Bower Ponds
Location: 4715 Fountain Dr
Bower Ponds is a lovely spot to spend a day, whether it's for boating in summer or ice skating in winter. In summer, enjoy paddle boats, canoes, and kayaks for rent, while in winter, there are ice skates for rent as well as skating accessories such as helmets, skating aides, and more.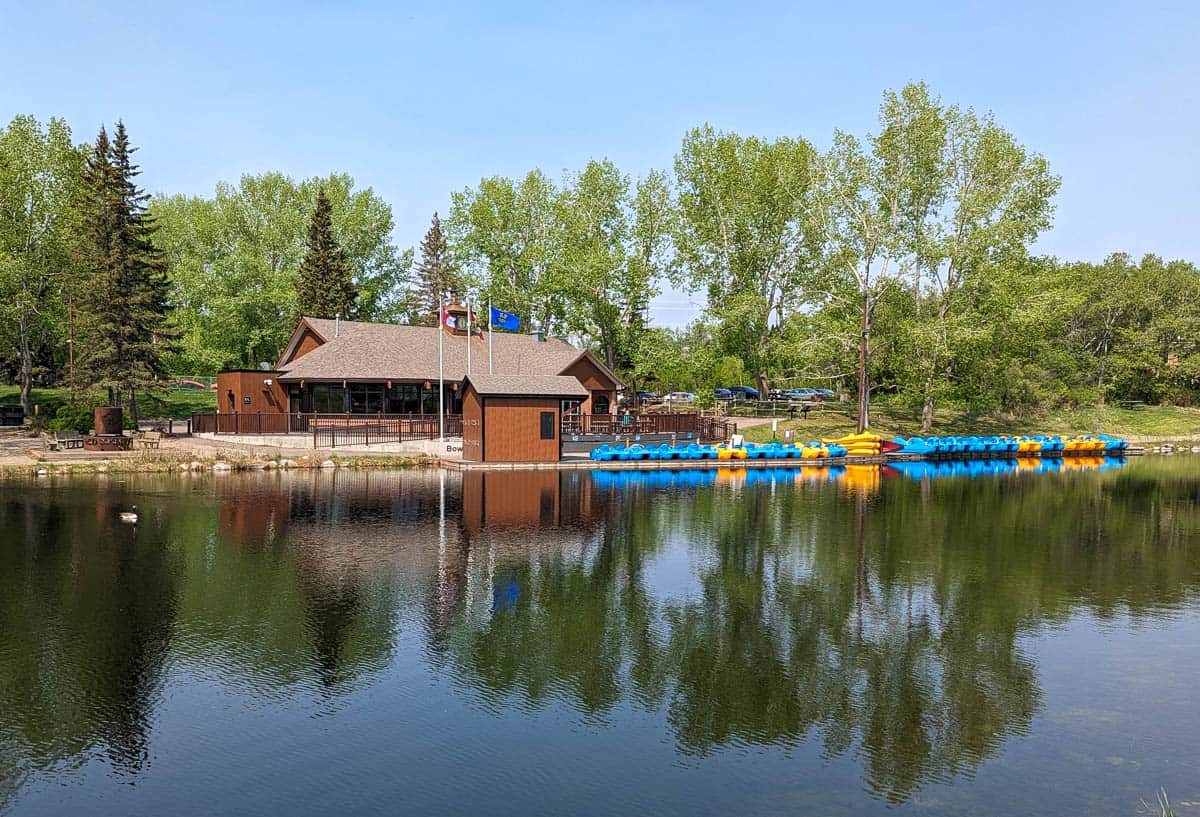 The ponds are tranquil and peaceful year-round, making them the perfect spot for a date, a family day out, or a solo wander. It's one of the most popular things to Do in Red Deer, and it's easy to see why!
Go to Heritage Ranch
Location: 6300 Cronquist Dr
Often called "The Jewel of Red Deer," Heritage Ranch sits on 217 acres of beautiful land just outside of the city. You can visit the Westlake Grill for a meal, where everything from light snacks to a five-course dinner is served; it's perfect for a romantic date, too, as you can even order custom chef-inspired meals for a special occasion.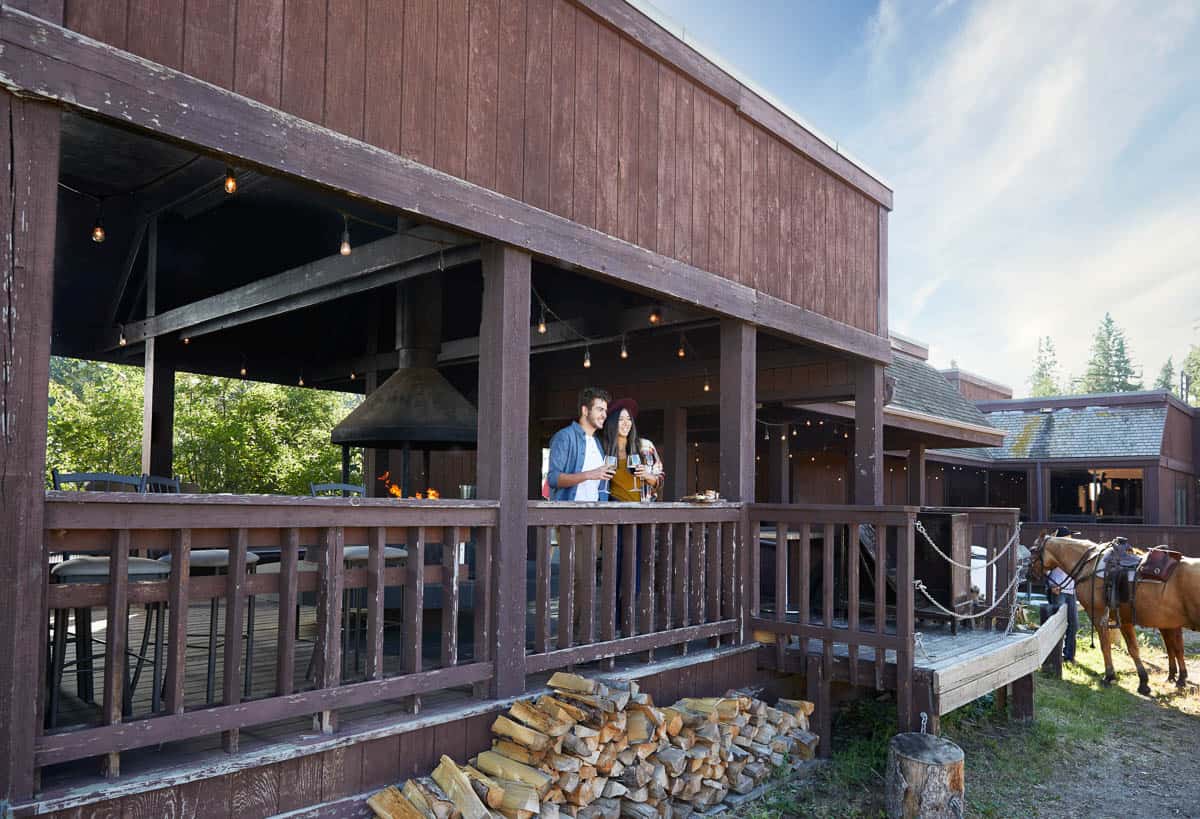 The ranch also hosts a variety of experiences, including horse and carriage rides, ranch tracker games, and sleigh rides in the winter, while there are also great walking and biking trails to enjoy.
Check Out Gaetz Lakes Bird Sanctuary
Location: Entrance is at 45 Kerry Street at the Kerry Wood Nature Centre
Gaetz Lakes Bird Sanctuary is Alberta's oldest federal migratory bird sanctuary and is a little slice of paradise right within the city limits of Red Deer. Perfect for bird watching, you can explore the protected land by walking the five kilometres of trails on your own or with one of the naturalists who works there.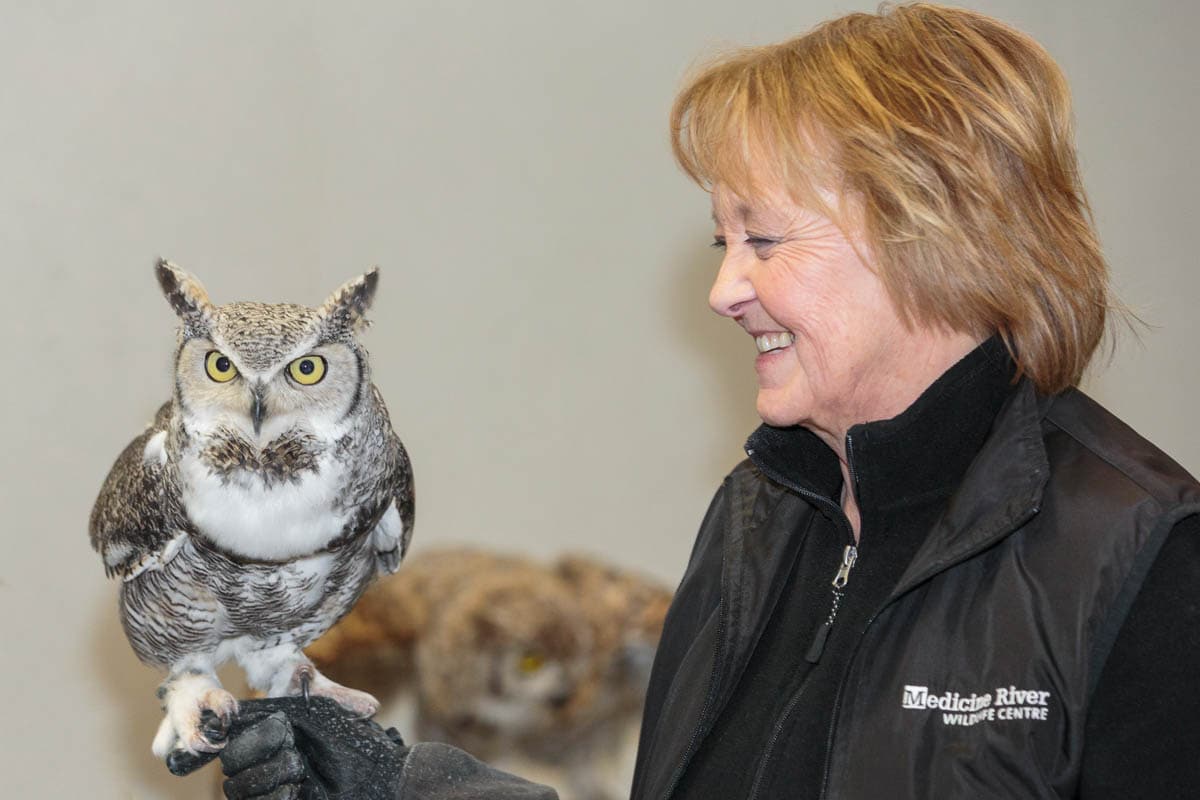 You can also borrow binoculars, snowshoes, or an activity kit from the centre to help your experience be the best it can possibly be. And with over 122 hectares of land, you can expect tons of birds as well as a host of other native plants and animals to spot!
Visit Sunnybrook Farm Museum
Location: 2879 Botterill Crescent
Head to Sunnybrook Farm Museum, a fantastic living museum right in the heart of Red Deer that celebrates the history of Alberta farming! This early 20th-century farm shows what it was like to live and work in that era and even has costumed staff to teach you about farm life as an early pioneer.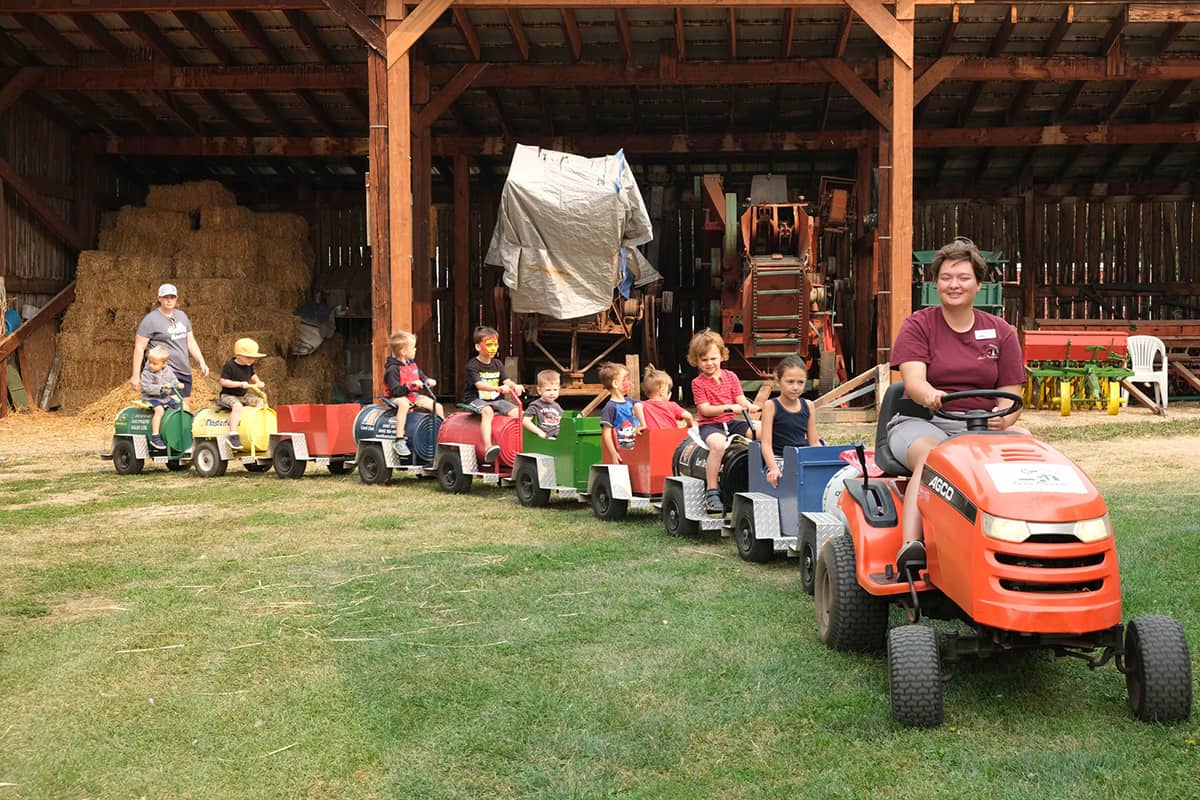 Visit the log cabin, enjoy a wagon ride, feed the chickens, and so much more. It's a perfect summer activity in Red Deer, especially for families.
Go to the Red Deer Museum + Art Gallery
Location: 4525 47a Ave
If you're after a bit of culture, make your way to the Red Deer Museum and Art Gallery, where you'll learn all about local history and take in a few art exhibitions, too. There's also a fantastic roster of events that happen at the centre, including artist spotlights, day camps, interactive exhibits, storytime, educational talks, films, and so much more.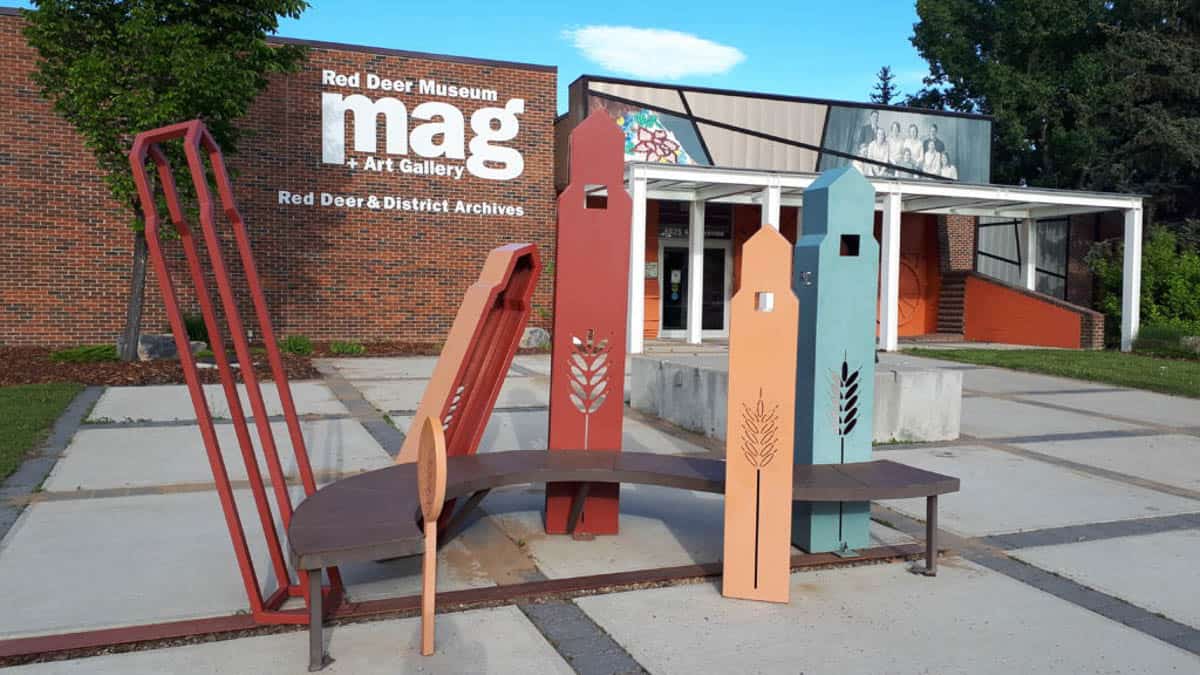 Take in the social history, art history, and contemporary art practice, all while celebrating the diversity of the city's inhabitants over the years. It's definitely one of the best things to do in Red Deer, especially if you want to get to know the city's history and culture!
Sample the Best Breweries
Red Deer is home to some amazing breweries… in fact, there's even a "Red Deer Ale Trail" that includes the likes of Belly Hop Brewing, Something Brewing, Sawback Brewing, Troubled Monk, Red Hart Brewing, and Craft Beer Commonwealth.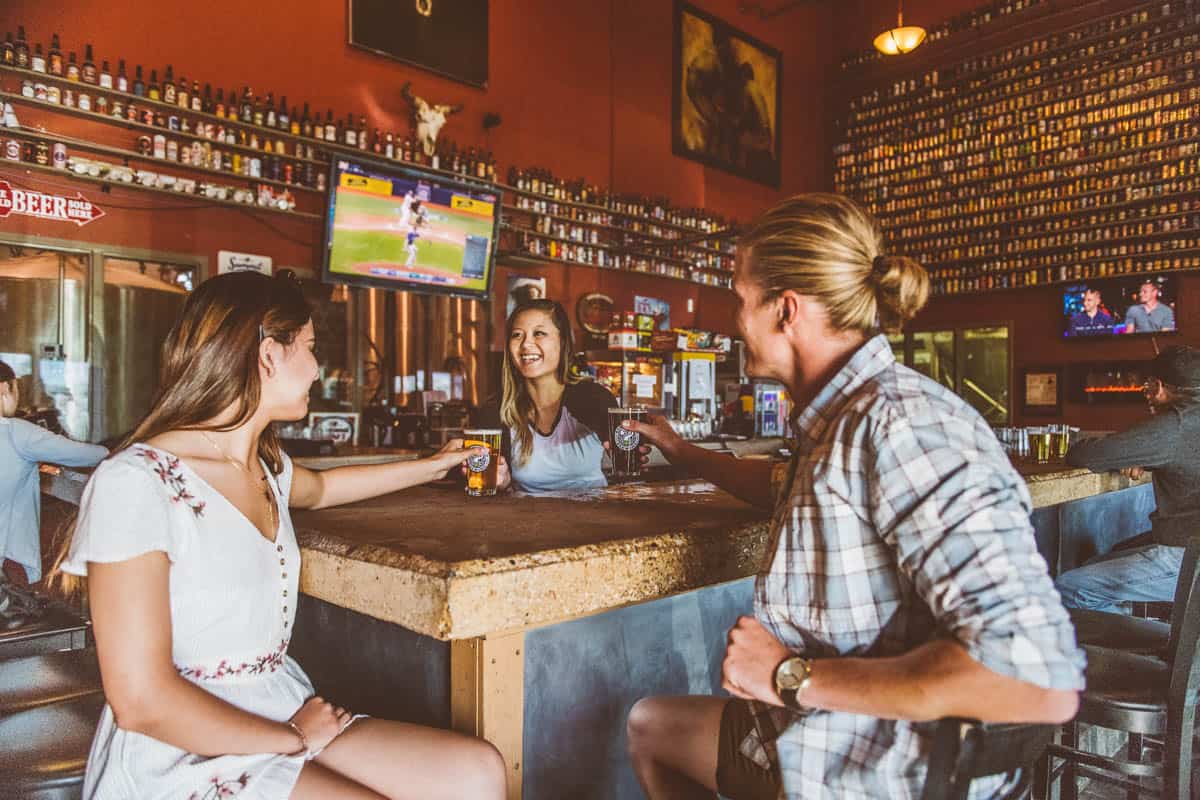 Sample the city's best IPAs, stouts, lagers, and more at these fantastic breweries, all of which offer something unique. If you were unaware that Red Deer has such a vibrant brewing community… now's your chance to try them all!
Relax and Grab a Coffee
Red Deer boasts a thriving coffee culture characterized by its local charm and community-oriented approach. The city's coffee scene revolves around a variety of locally-owned cafes, like Dose Coffee, Café Séne and Cafe Vero, each offering a unique experience and showcasing a commitment to quality and freshness.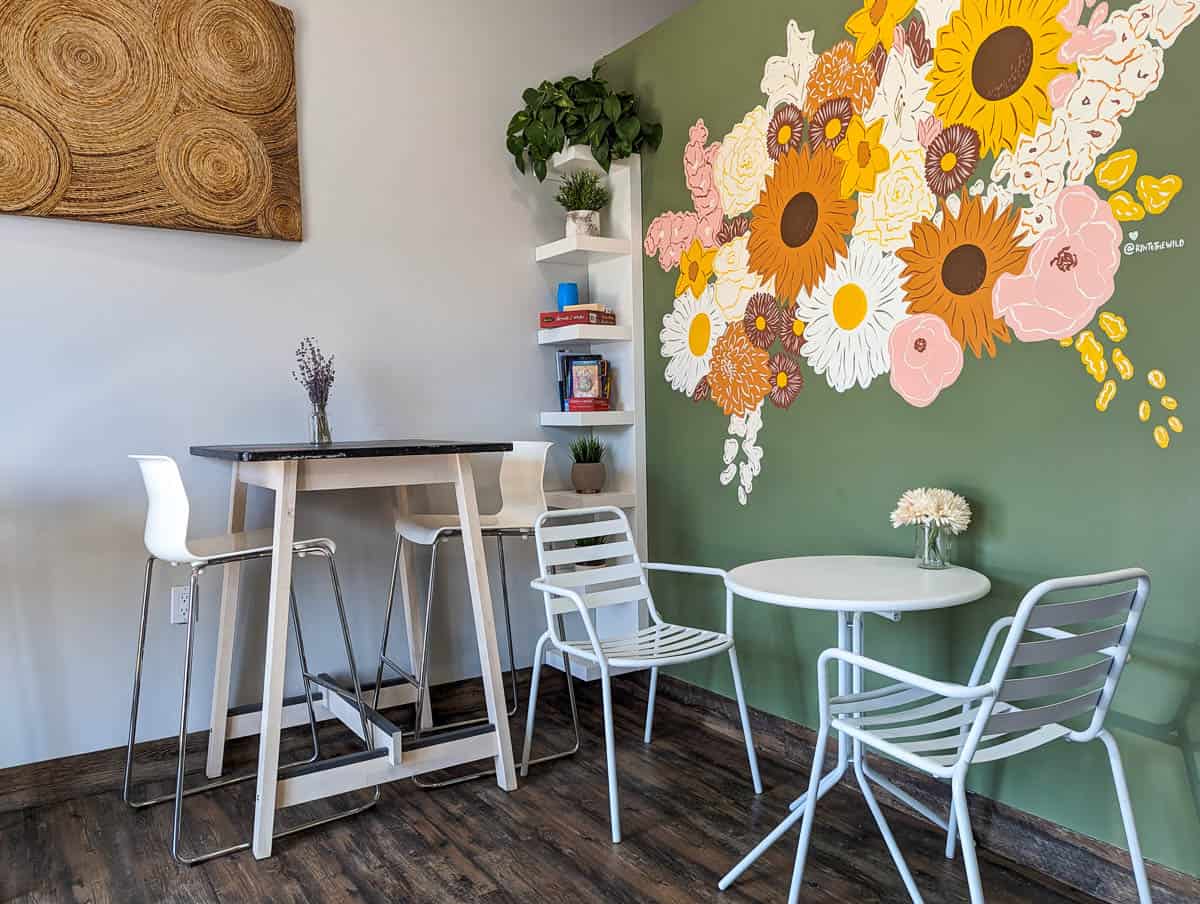 These establishments are more than just places to grab a cup of coffee; they are hubs of connection and creativity. Red Deer's coffee culture is marked by its support for local artisans, focus on community engagement through events and live performances, and a dedication to providing their regulars with a warm and welcoming environment.
Check out the Alberta Sports Hall of Fame and Museum
Location: 4200 Queen Elizabeth II Hwy #102
A much-beloved museum in Red Deer, the Alberta Sports Hall of Fame and Museum is both educational and entertaining. With over 7,000 square feet to explore, the museum is extremely interactive; there's a virtual multisport area, a wheelchair challenge, inflatable floor curling, and so much more.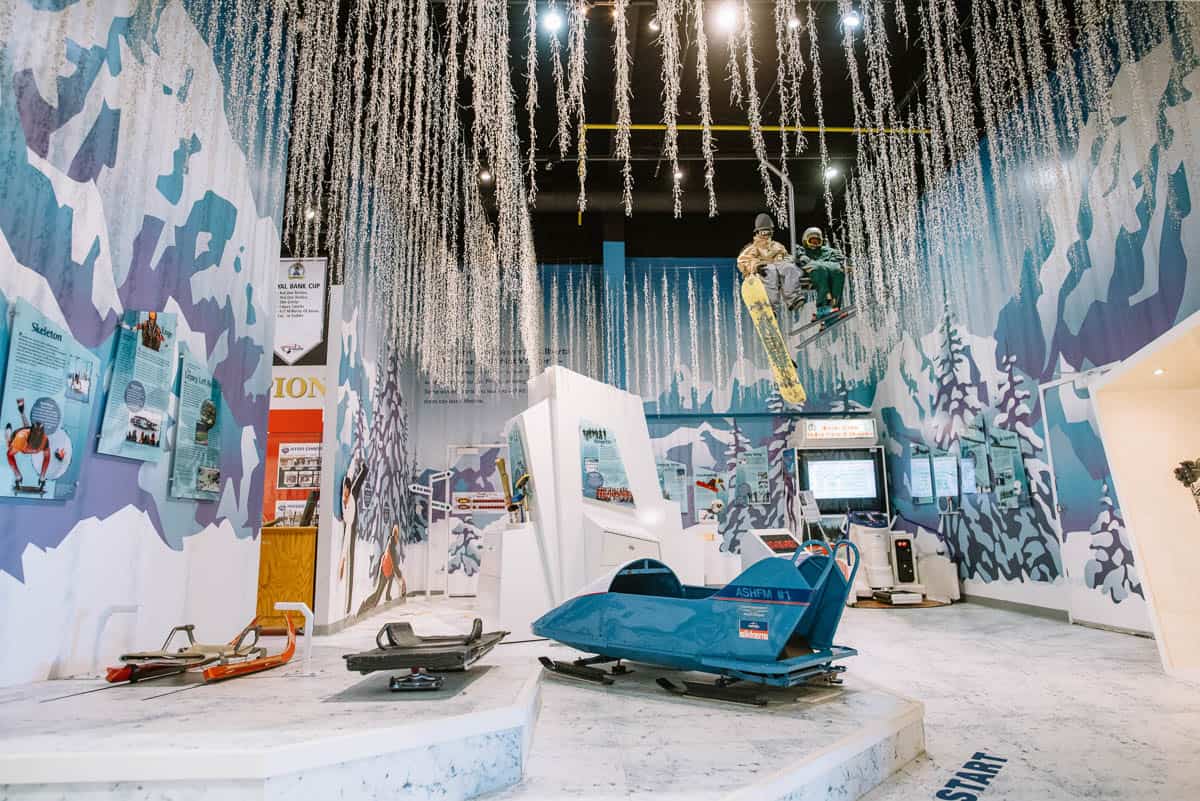 Celebrating the diversity of sports, you'll find information on everything and everyone, from the most well-known athletes to the lesser-known sports heroes. In fact, there are over 16,000 artifacts on display in the Hall of Fame! Perfect for sports enthusiasts, it's well worth a visit when you're in town.
Enjoy Discovery Canyon
Location: 3800 River Bend Dr
If you want to cool down on a hot summer's day, look no further than Discovery Canyon. Operated by River Bend Golf and Recreation, Discovery Canyon is a seasonal waterpark that many consider a bit of a hidden gem in Alberta.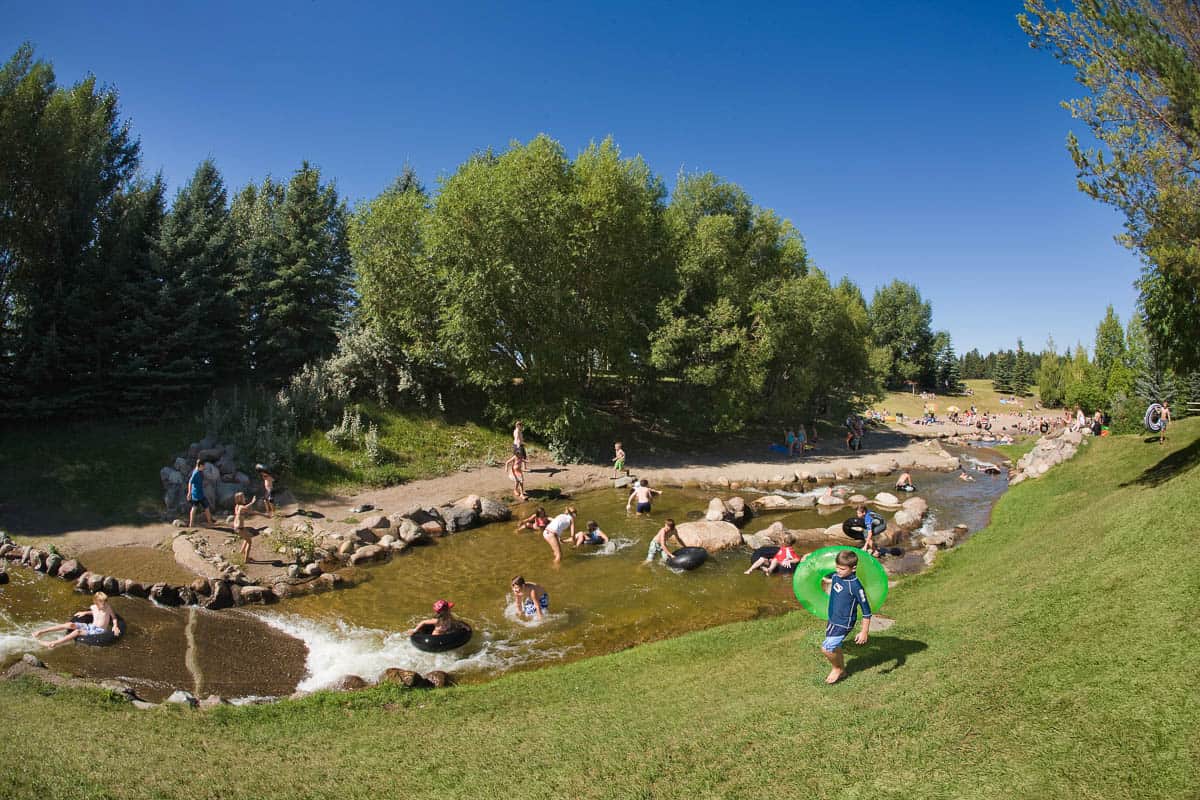 With a natural river-fed pool, a recreation area, a playground area, and lots of concessions, it's an ideal spot to go as a family in warmer weather. Kids will love tube floating on the lazy river, playing in the wading pool and so much more.
Take to the Sky in a Hot Air Balloon
If you've ever wanted to try hot air ballooning, you're in luck… Red Deer has an amazing hot air balloon company that allows you to see Central Alberta in a unique and memorable way! Air-Ristocrat Balloon Rides has been in operation since 2003 and runs seven days a week from May to October every year.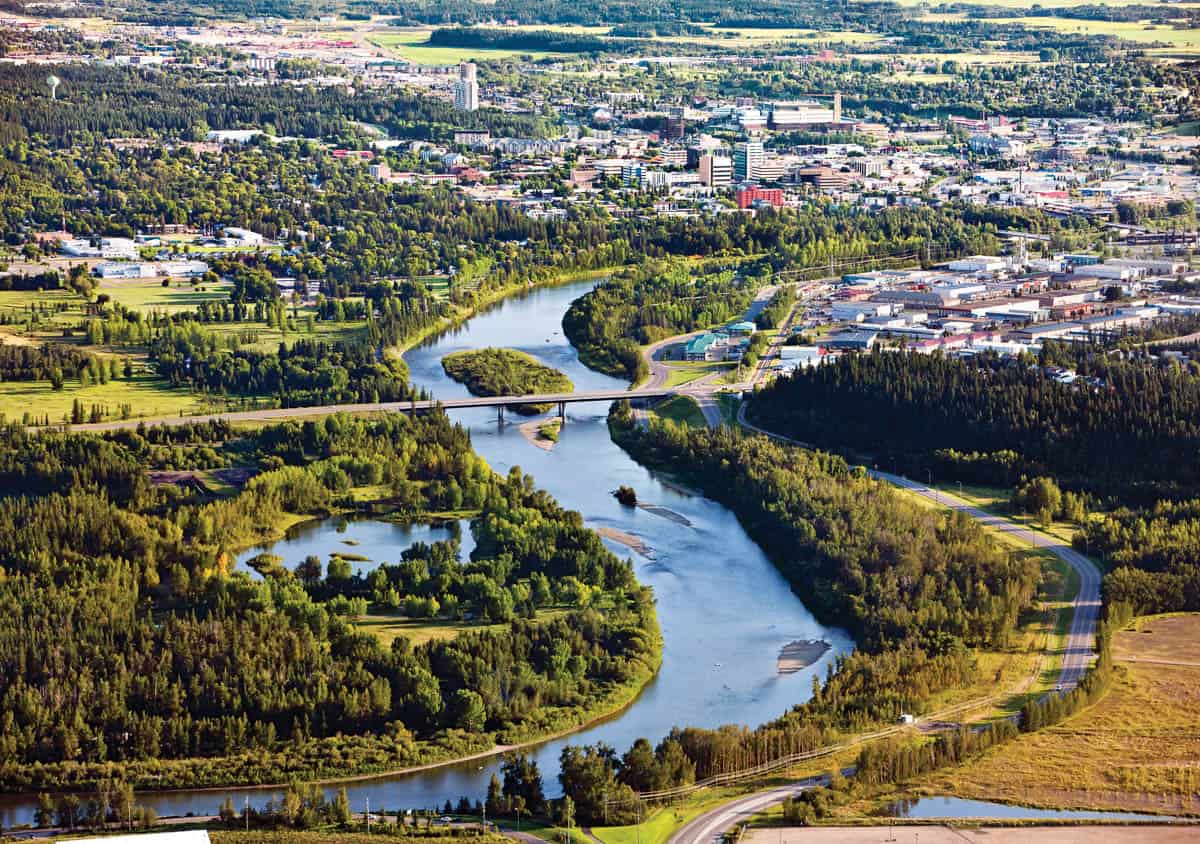 Even better? By 2024, they will have an accessible hot air balloon that is capable of holding a wheelchair so that everyone can be included in this magical experience.
Visit Canyon Ski Resort
Location: 38433 Range Rd 264
Take a drive outside of Red Deer to visit Canyon Ski Resort, where both summer and winter offer quite a lot to do. In winter, enjoy the terrain park, snow tube park, 23 runs, six lifts, and so much more. Perfect for families and for beginners, there's something for every skier to love at Canyon Ski Resort.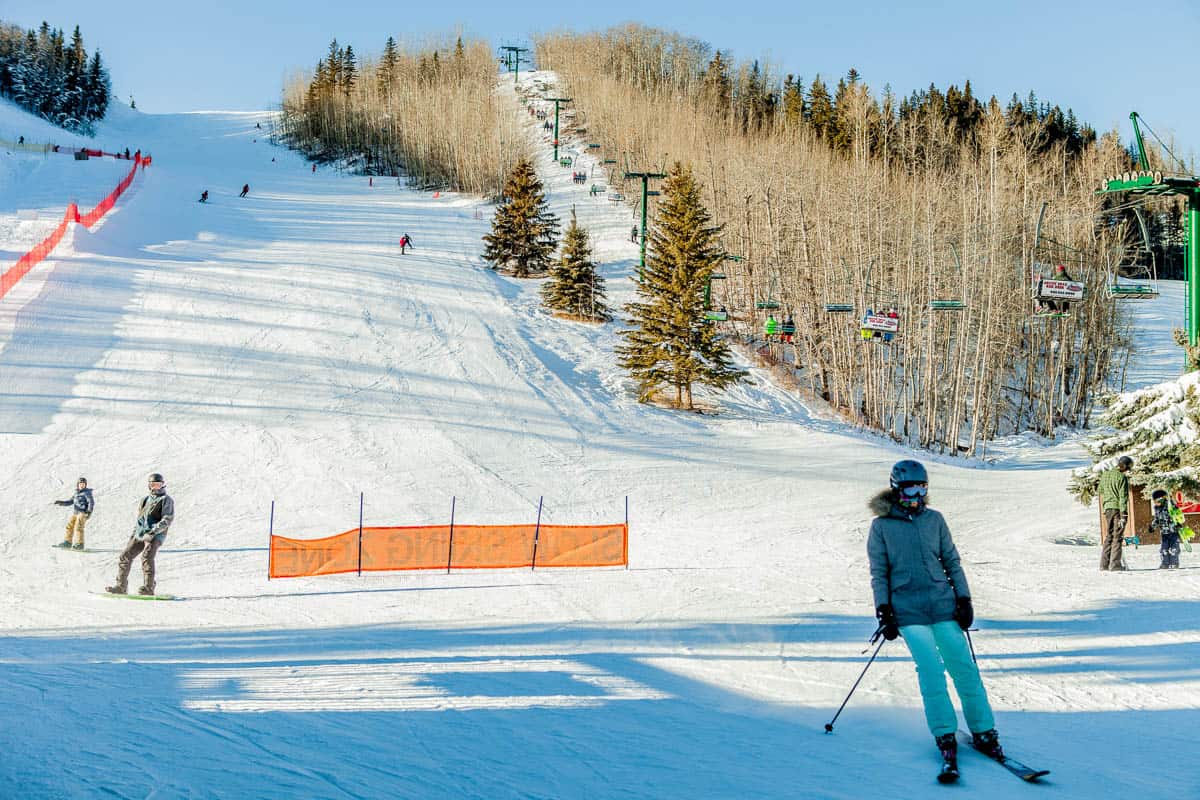 And the fun doesn't stop in summer… you have to try the Canyon Coaster, which is Alberta's first and only alpine coaster! An amazing way to zip through the forest trails, you'll use your own brake rider as you soar along over 1,300 metres of track. It's an experience unlike any other.
Head to Historic Fort Normandeau
Location: 28054 45 Ave
Historic Fort Normandeau is one of the highest-rated things to do in Red Deer, and for good reason. Located along the Red Deer River, the fort is at the site of the historically important Red Deer River Crossing, which was the main point connecting Edmonton and Calgary before the railway was built in 1893.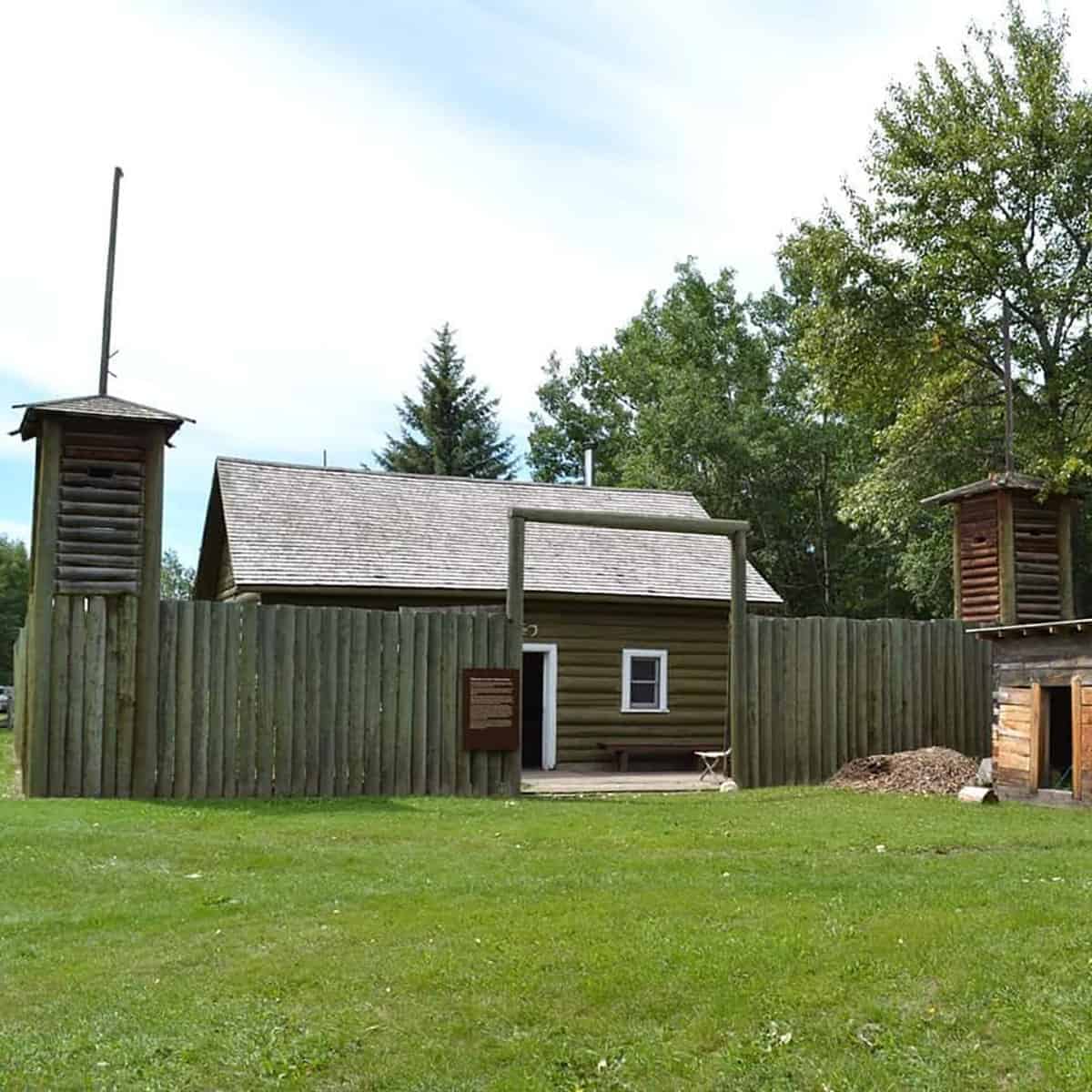 Head to Fort Normandeau today to learn about that time in Red Deer's history by way of permanent and temporary exhibitions, interpretive signs, events, courses, and much more. There's an interpretive centre, a reconstruction of the fort, teepees, and many more areas to explore onsite.
Shop at Red Deer Market
Location: 100 College Blvd (Red Deer Polytechnic)
One of our favourite things to do in Red Deer is to shop at the farmers' market, which happens every Saturday morning from the May Long weekend until Thanksgiving. This fantastic market has a lot on offer, including fresh produce, local goods, live entertainment, and so much more.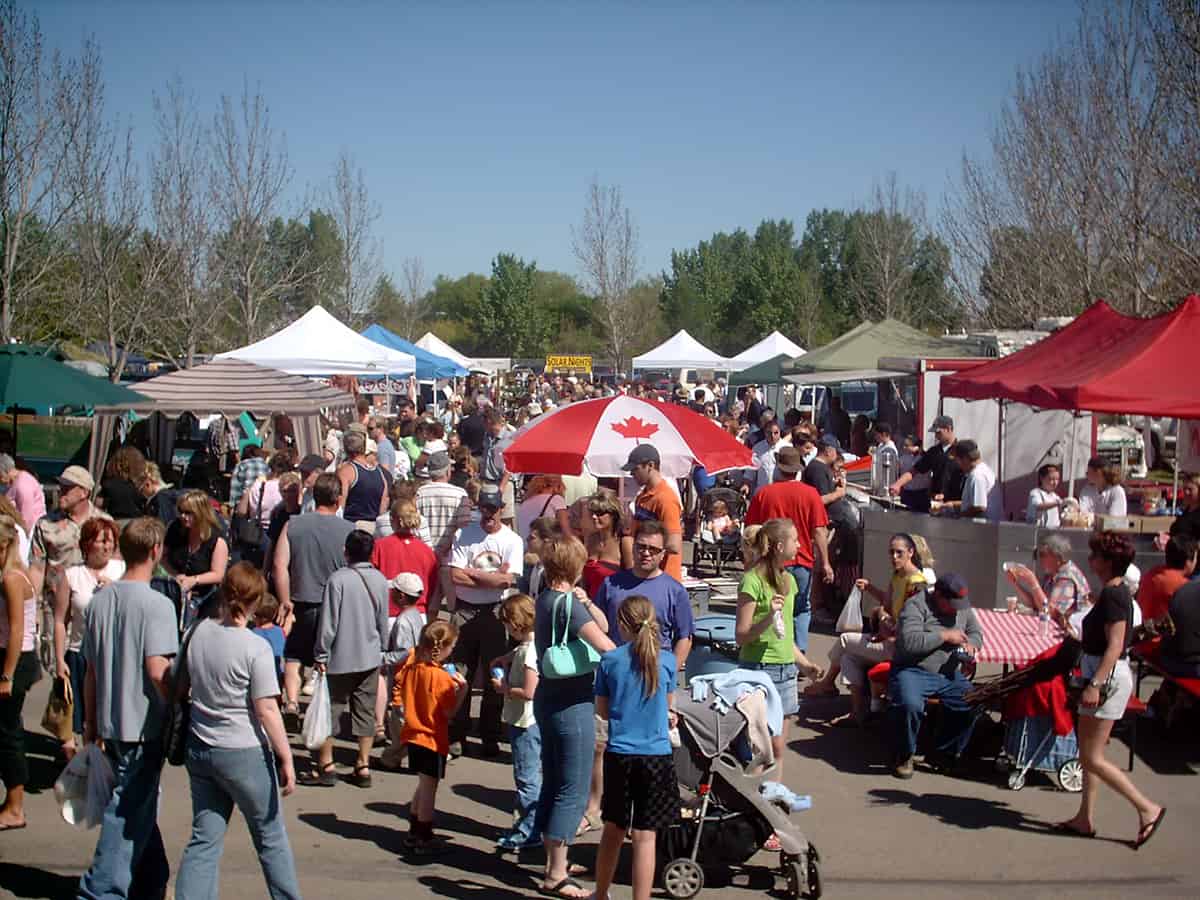 A social and cultural hub in the city, the Red Deer Market has a rich history of bringing people together over a cup of coffee and a shared love of community. Make sure to stop by if you're in town on a Saturday!
Revel in Westerner Days
Head to Westerner Days for five days every July for one of the best things to do in Red Deer! This fair and exposition is the largest summer celebration in Central Alberta, as it really does have it all: live music and entertainment, a market, decorated vehicles, pony chuckwagon rides, midway rides, and tons of amazing food on offer.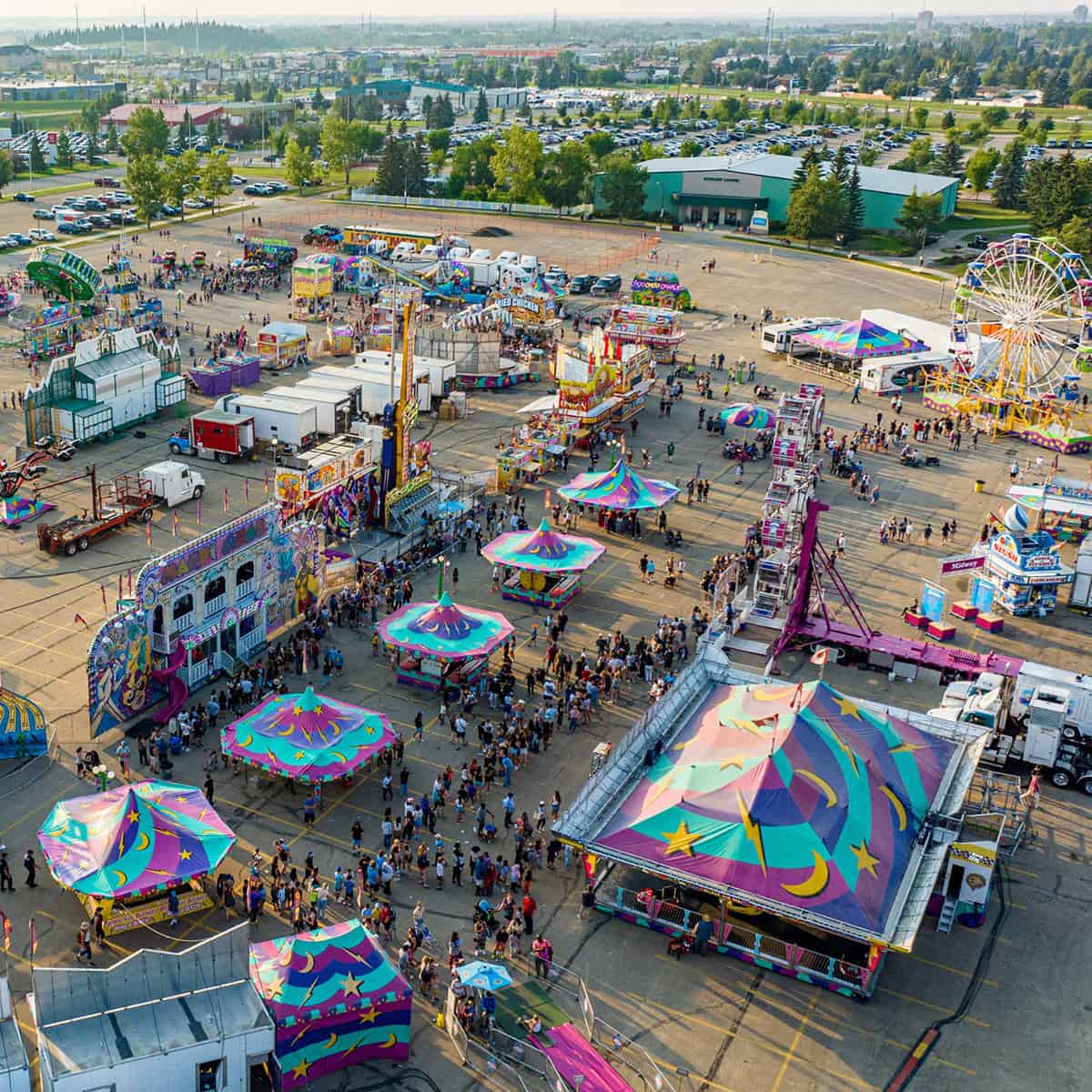 Held in the heart of downtown Red Deer and perfect for families, this event usually attracts tens of thousands of people a year, so make sure to book well in advance if you want to visit Red Deer for Westerner Days.
Take in the Bowden SunMaze
Location: 34530 Range Rd 14
At the end of every summer, drive 30 minutes south of Red Deer to find Bowden SunMaze, a beautiful spot with over 100,000 sunflowers. Enjoy the sunflower mazes, take home some flowers and/or vegetables in the u-pick gardens, and plan for a stunning photoshoot amongst the rows of yellow blooms.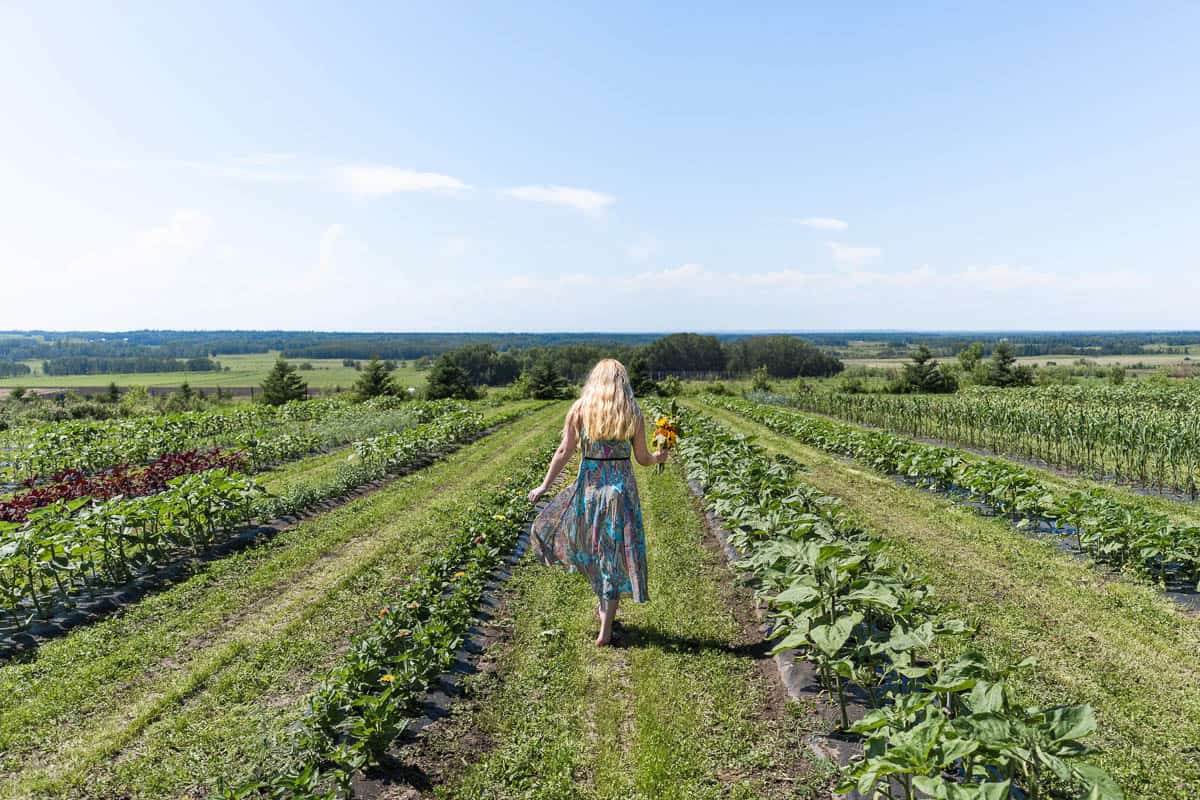 It's a fantastic way to wind down summer and enjoy the countryside surrounding Red Deer.
Where to Eat in Red Deer
Thankfully, we have an entire guide to the best Red Deer restaurants, but here are a couple of our favourites in the city.
Tribe
Location: 4930B 50 St
Always delicious and always interesting, Tribe uses innovative techniques and local, high-quality ingredients to create dishes that are one-of-a-kind.
Known for their excellent service and cozy atmosphere, enjoy meals that can be classified as "modern fusion" from around the world; their flatbreads are especially tantalizing (we love the Casablanca and the Copenhagen).
It's All Greek to Me
Location: 3701 50 Ave
Looking for the best Greek food in Red Deer? Search no farther! It's All Greek to Me serves up classic Mediterranean food in a welcoming spot that's beloved by locals and tourists alike.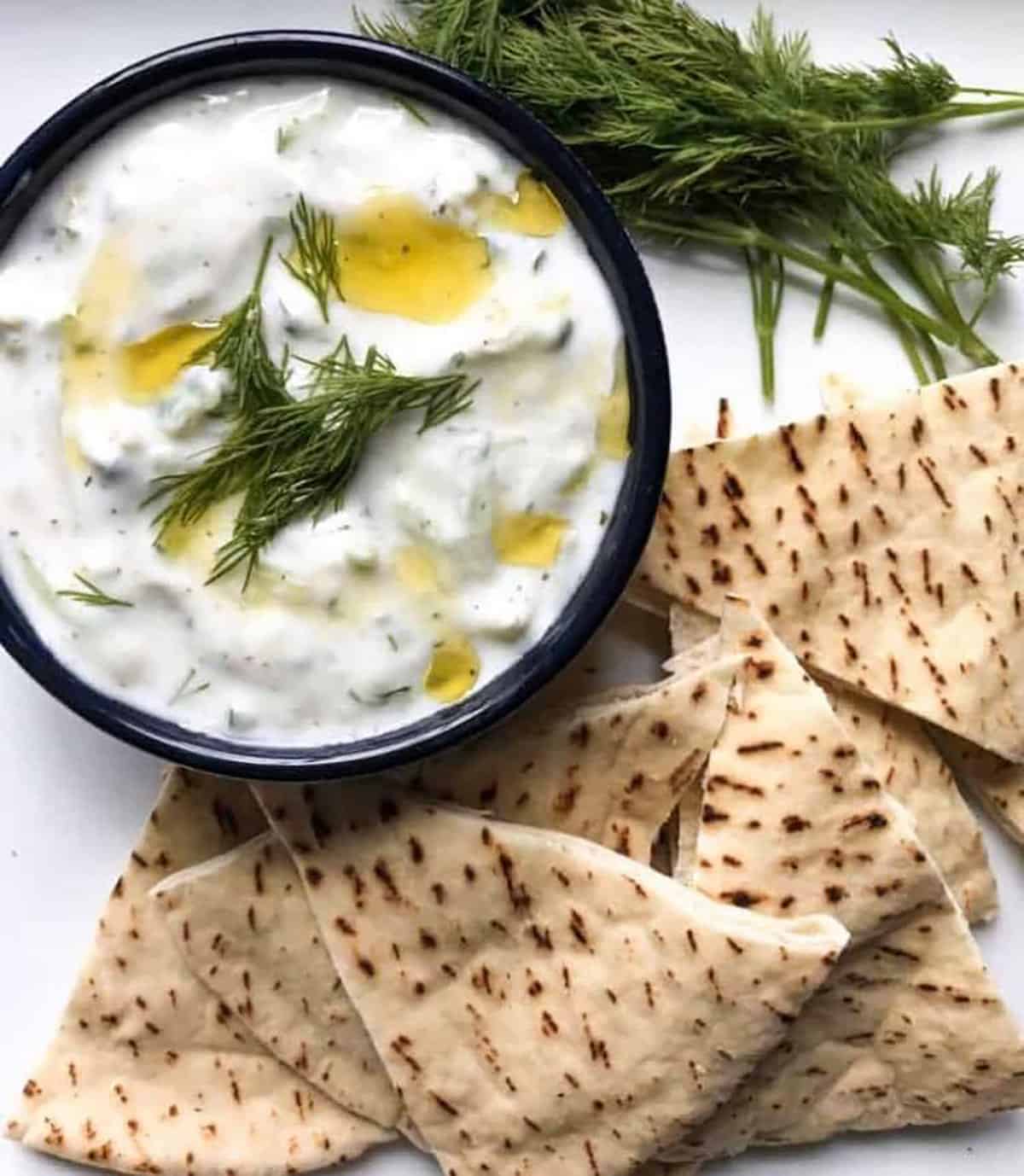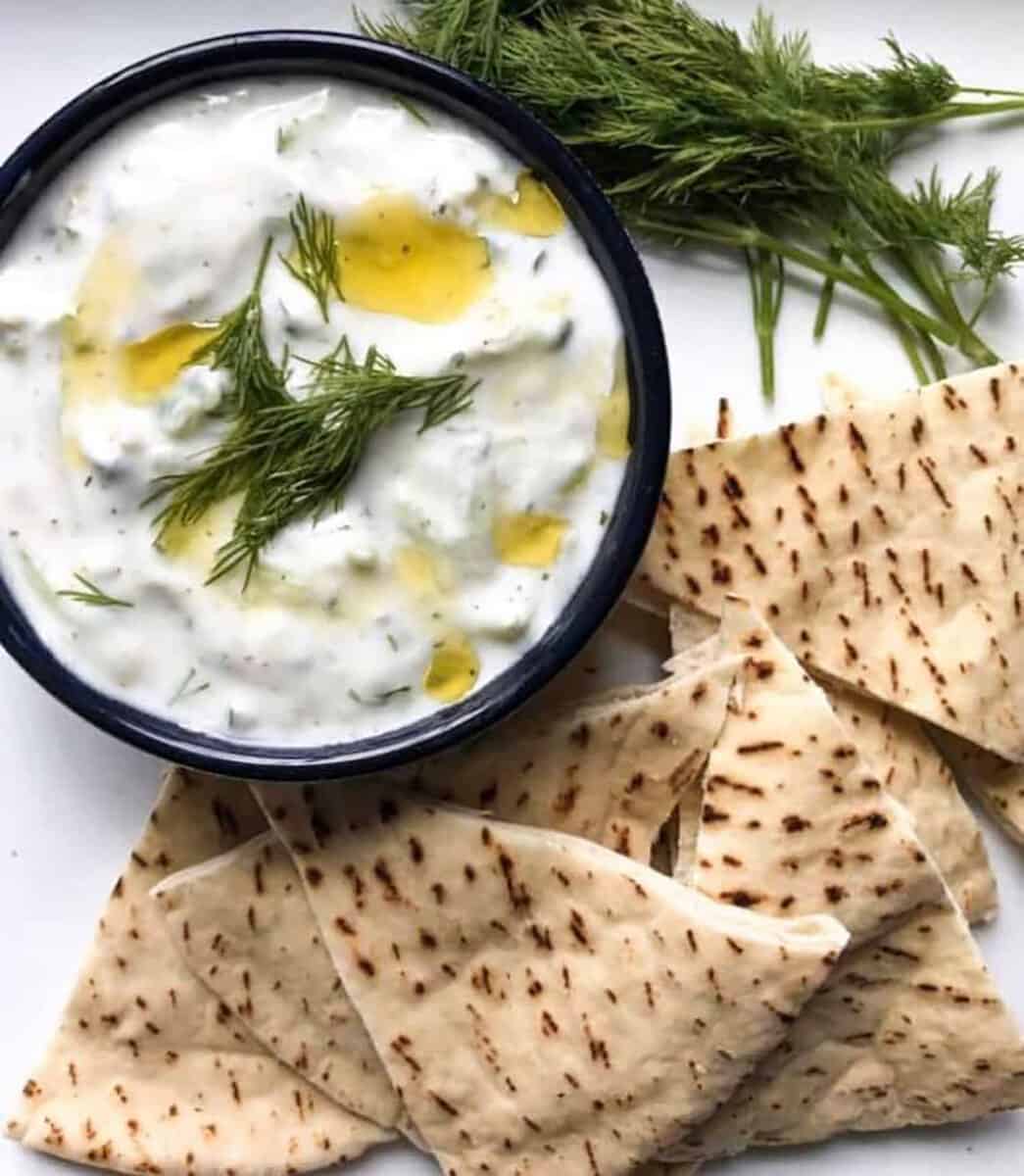 Enjoy dishes such as souvlaki, skewers, meze, and moussaka as well as Greek ribs, Athenian prawns, roast lamb, and so much more.
Where to Stay in Red Deer
There are quite a few hotels in Red Deer, depending on your budget. Here are a couple of our top picks.
Hampton Inn and Suites by Hilton Red Deer
Location: 128 Leva Ave
Found in the south of the city, the Hampton Inn and Suites by Hilton Red Deer is a great place to stay in town.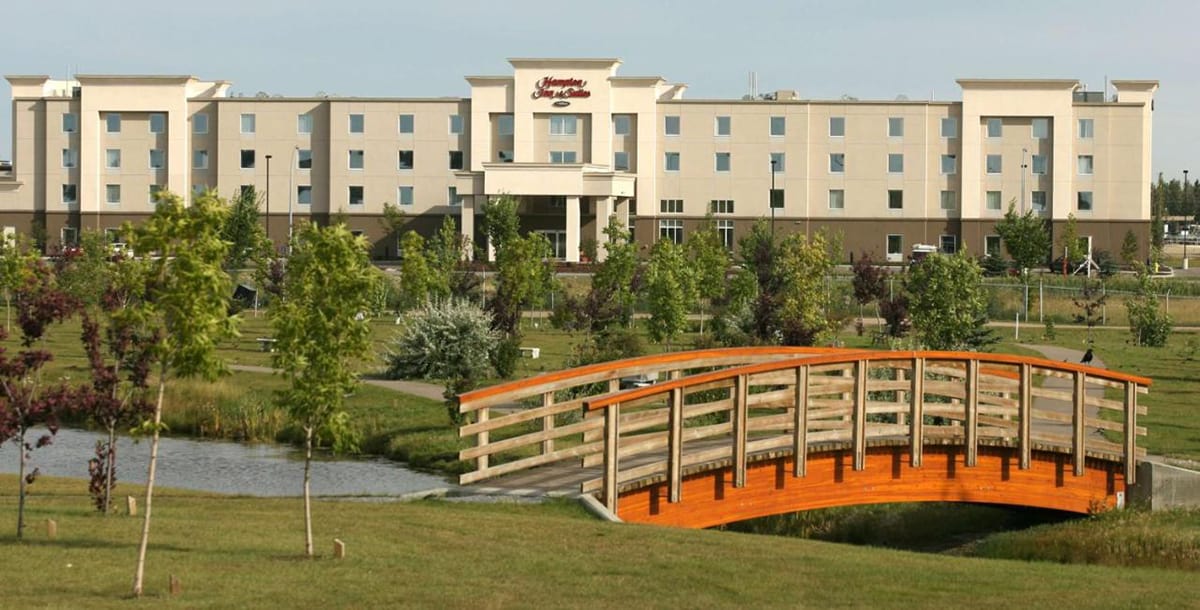 With tons of amenities to make your stay as comfortable as possible – think a fitness centre, business centre, pool, free breakfast, and more – the hotel is also one of the city's newest and most modern.
Red Deer Resort and Casino
Location: 3310 50 Ave
The Red Deer Resort and Casino is a fantastic place to stay in the city; it offers comfortable rooms as well as a fun, entertaining vibe.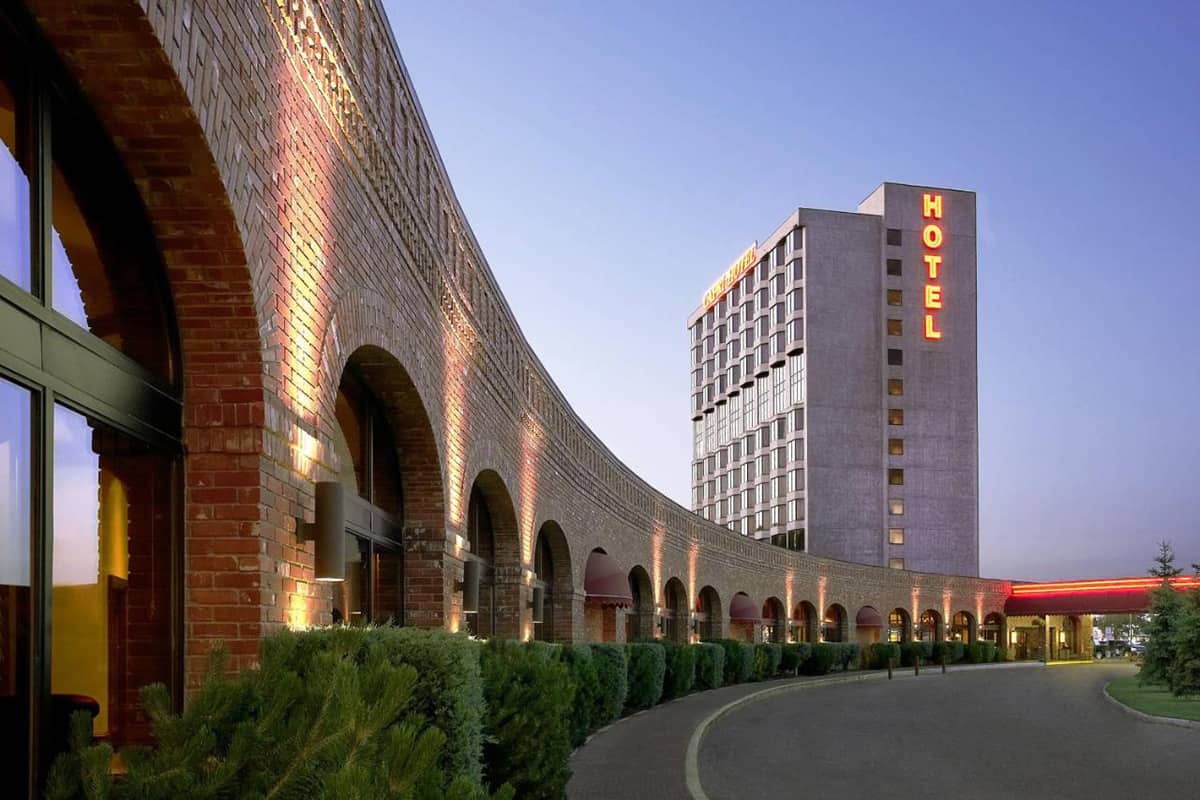 Enjoy the pool, fitness centre, lounge, and so much more, including the brand-new 38,000-square-foot casino and gaming area. Feeling fancy? Make sure to book one of the jacuzzi suites!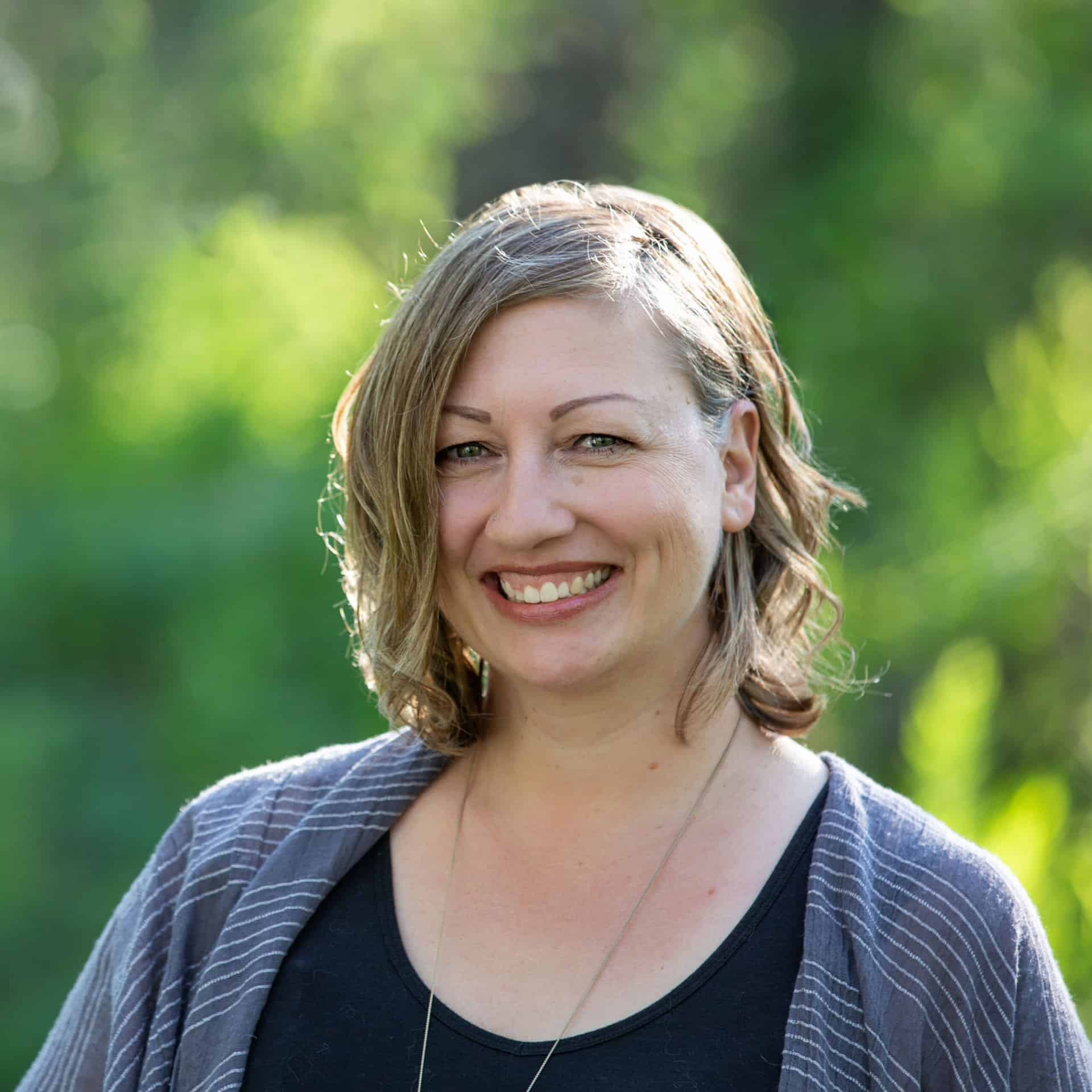 Dalene Heck is a co-founder of Road Trip Alberta. She was born in Edmonton, grew up in the Peace Country, and has ventured to almost every corner of Alberta and the world (she's travelled to 60 countries)! She is a serial blogger, the CEO of HMI Marketing, co-creator of the Trip Chaser card game, a leukemia-slayer, and cat whisperer.