Disclaimer: This page may contain affiliate links. Please review our full Terms and Conditions for more information and our Privacy Policy. Note that any pricing, operating hours, or other such information provided below may have changed since initial publication.
Compiled by the Road Trip Alberta team
Last updated November 16, 2023
Edmonton has recently emerged as a foodie destination, offering plenty of diverse options to satisfy the most discerning palate. And narrowing this list of best Edmonton restaurants to 20 was no small feat! But with the help of culinary-minded local friends, top online reviews, and our own taste-testing, the following are those that we believe are the best to tantalize your taste buds.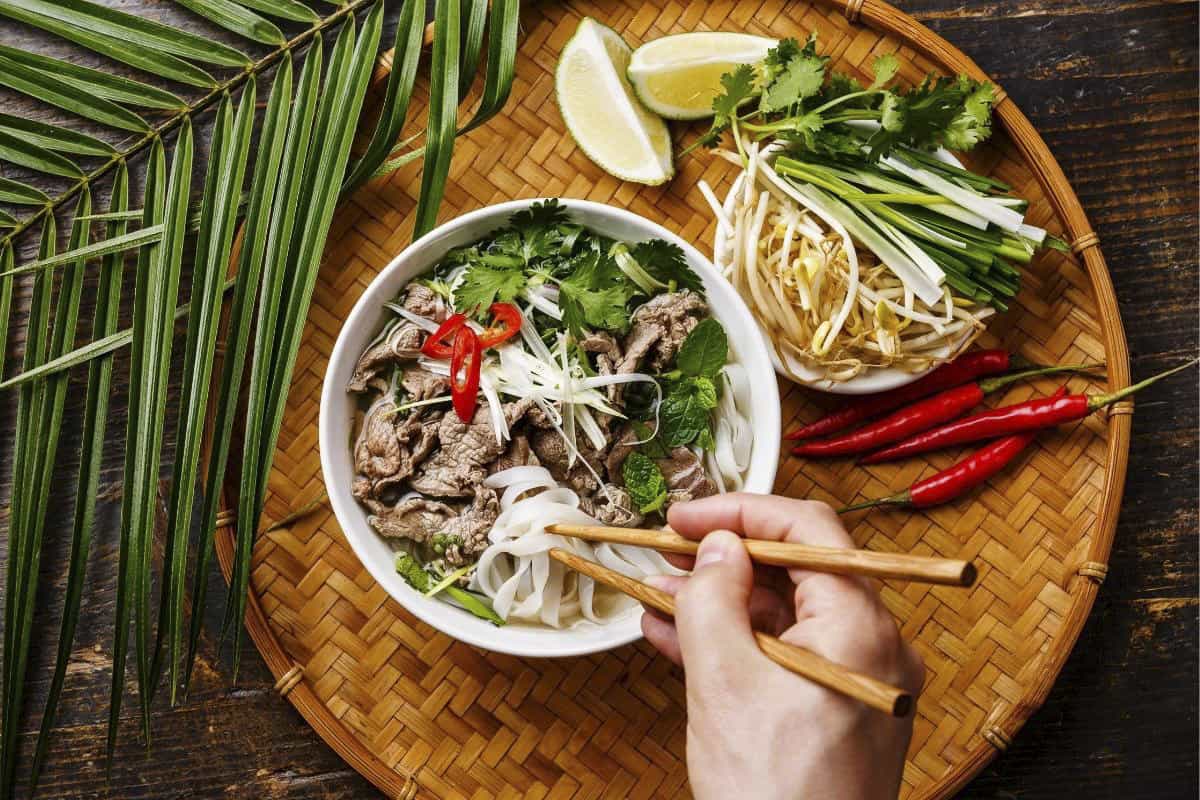 The Best Edmonton Restaurants
RGE RD
Location: 10643 123 St NW
"Eat off the beaten path," says RGE RD, and eat, we will! RGE RD is one of the most inventive Edmonton restaurants and one of our absolute favourites. With a vow to utilize as many local Canadian flavours as possible, the restaurant features ingredients from coast-to-coast, through the fields and mountains to the oceans and forests. Expect the ordinary to become extraordinary here; what you may think is a simple dish is actually a culinary journey using seasonal ingredients in whole new ways.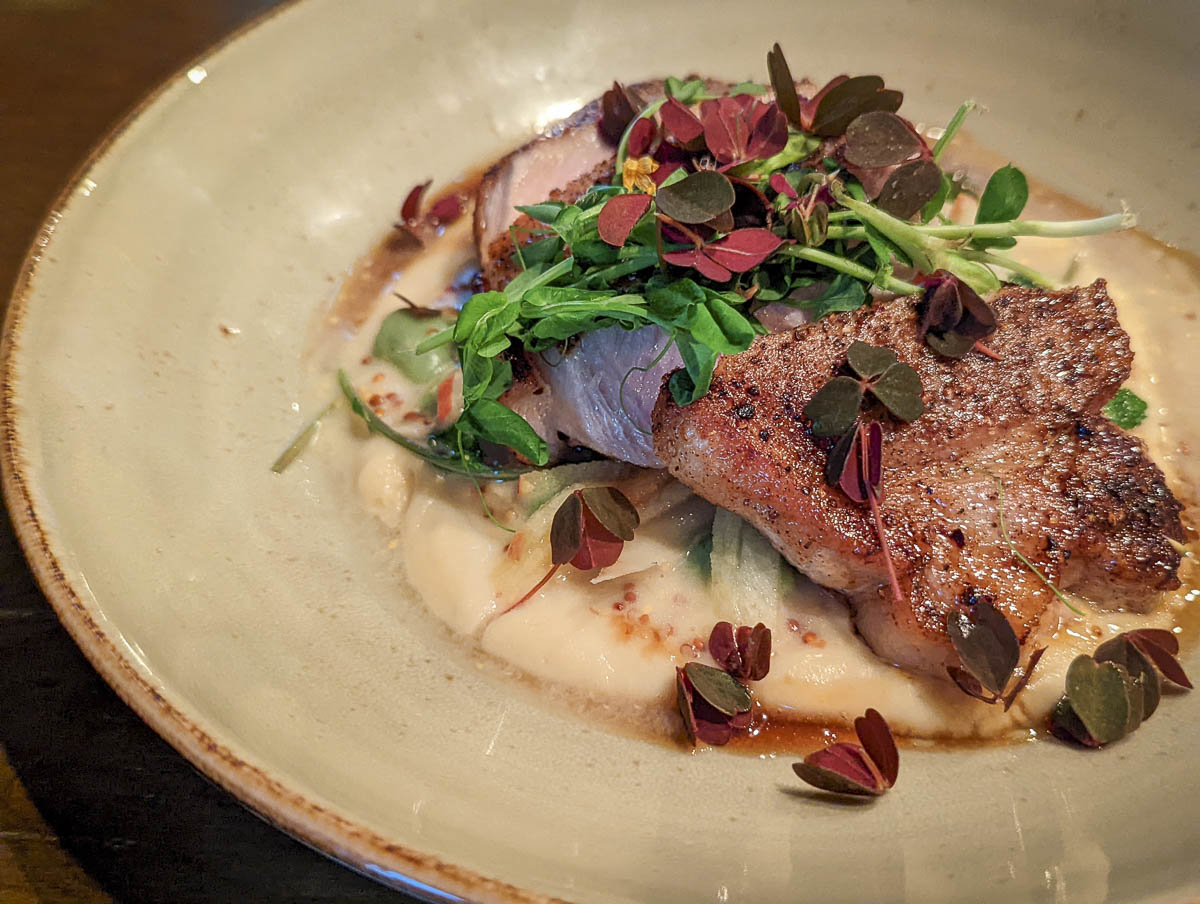 Try the sunchoke and mushroom salad, the seared sablefish, or, if you're feeling adventurous, the "questionable bits"… an approach to whole animal cooking in order to reduce unnecessary waste. With an extensive menu that features farm-to-table experiences, a focus on wood fire cooking and whole animal butchery, and a cozy yet modern atmosphere, it's easy to see why we love RGE RD so much.
Padmanadi
Location: 10740 101 St NW
Voted the best vegan restaurant in Edmonton, Padmanadi has two locations in the city. With an extensive assortment of foods from Indonesia and beyond, they're open for lunch, dinner, and on weekends, brunch. Choose from huge plates of curry vegetables and tofu, spicy coconut eggplant, and chilli green beans; they also have vegetarian "meat", so you can enjoy dishes such as veggie Kung Lao chicken and soy beef strips.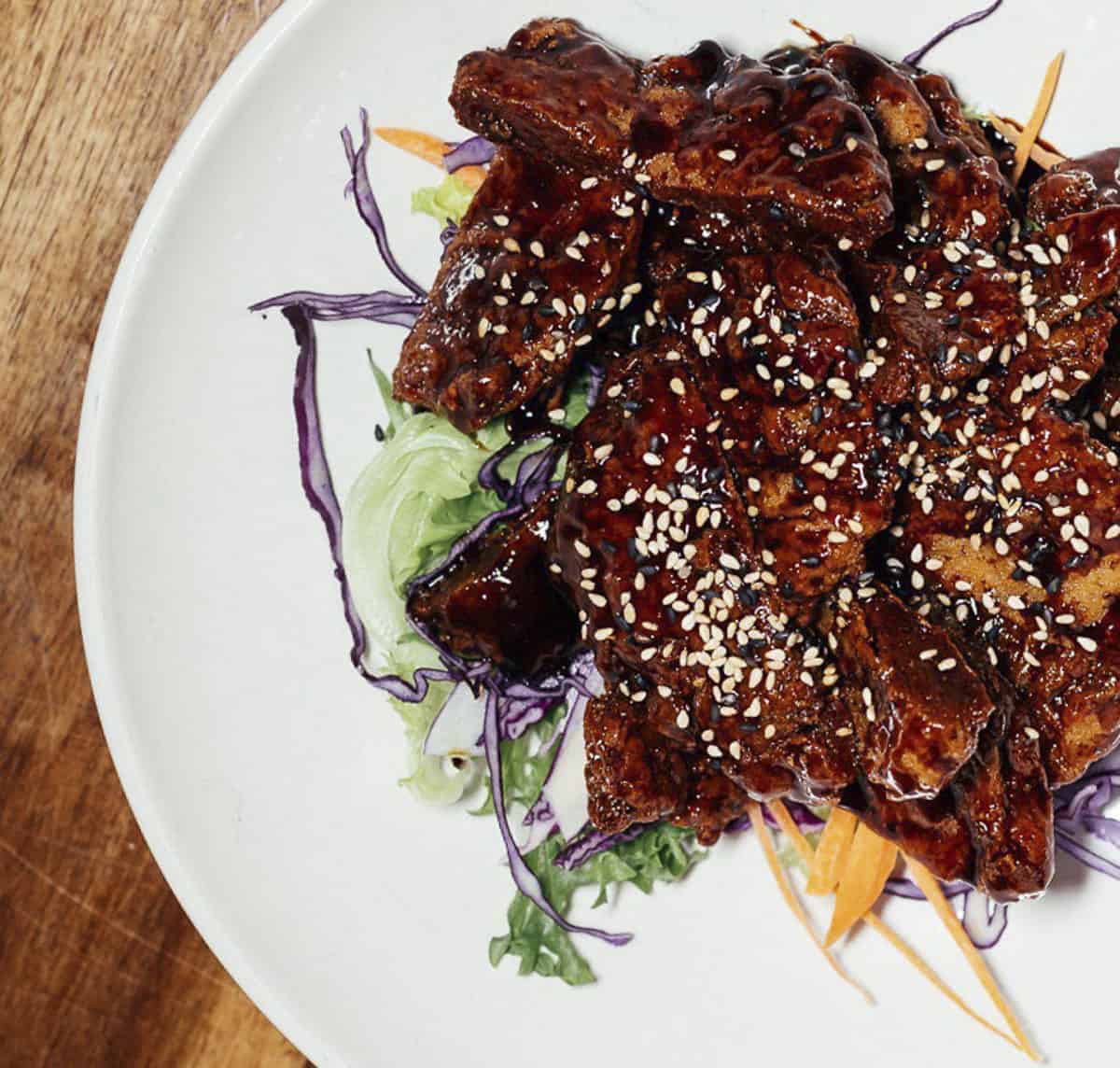 And you don't have to be vegan or vegetarian to eat here; the food is amazing, no matter what your dietary preferences. The warm atmosphere and brightly-decorated decor are just the icing on the cake. The award-winning restaurant has a history that dates back decades, and it's a testament to its excellent service, generous portions, and – of course – delicious food.
Beloved by many in Edmonton, Padmanadi is one of our top choices for restaurants in Edmonton.
DaDeO New Orleans Diner and Bar
Location: 10548A 82 Ave NW
If you're a fan of Cajun and Creole flavours, you've come to the right place. DaDeO New Orleans Diner and Bar is everything we love about Edmonton dining: it's fun, it's memorable, and it serves incredible food. Taking great pride in their spot in the neighbourhood amongst other local restaurants, DaDeO combines mouthwatering New Orleans cooking with a retro 50s vibe.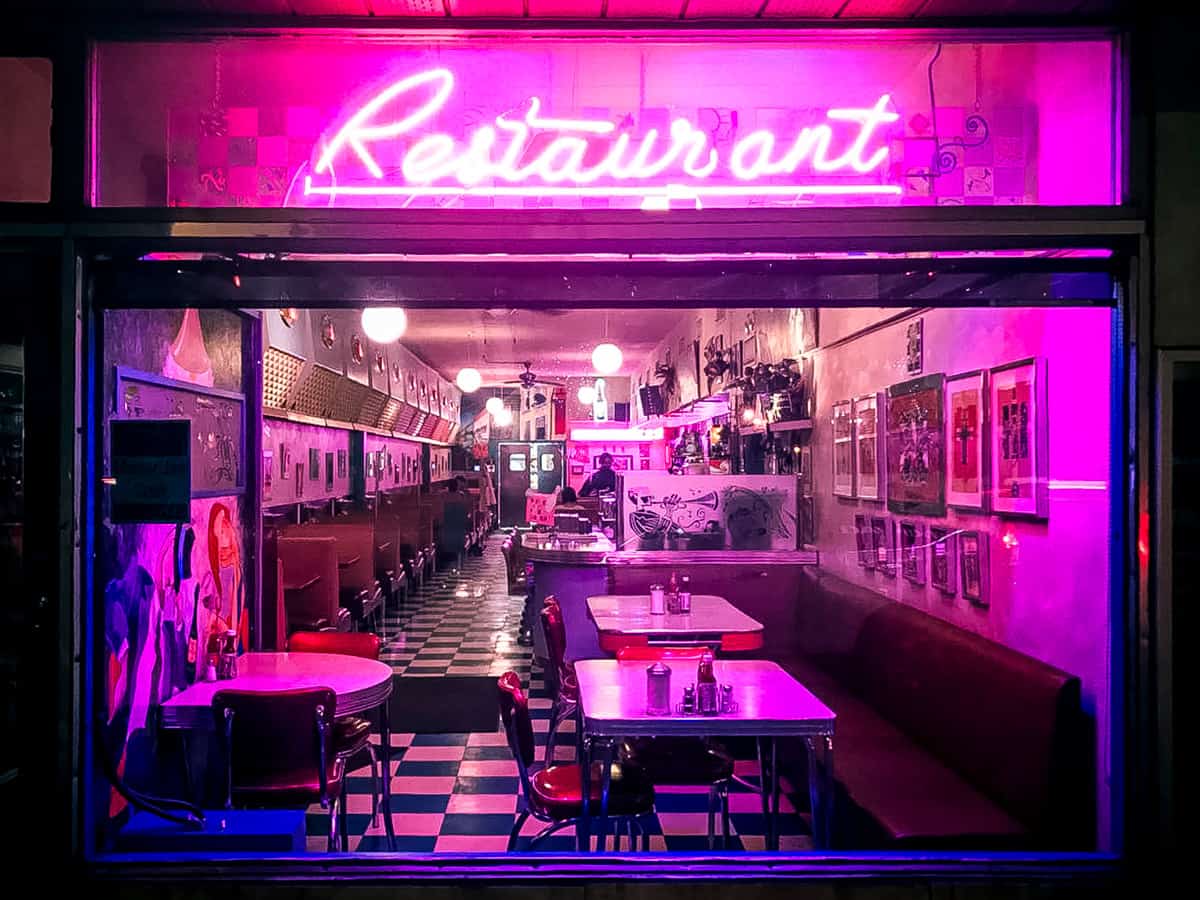 Tuck into a huge plate of jambalaya while you scroll the mini-juke box at each table… what could be better than that? Be sure to try the Po'Boys (the pulled pork and the blackened catfish are faves) with a side of sweet potato fries. And always save room for some "gumboutine", a delightful blend of sweet potato fries, cheese curds, and gumbo. And you simply can't leave without trying a slice of the Key Lime Pie.
Frida Urban Taqueria
Location: 12411 Stony Plain Rd
What once started as a stall in the Edmonton Downtown Farmers Market has evolved into Frida Urban Taqueria just outside the downtown core. It's all about family and authentic Mexican street food here and they do indeed take tacos to the next level. Everything here is fresh and bursting with flavour. Their team makes every tortilla by hand in the kitchen and their tacos, in our opinion, are so amazingly delicious and as close to eating a taco in Mexico as you can get.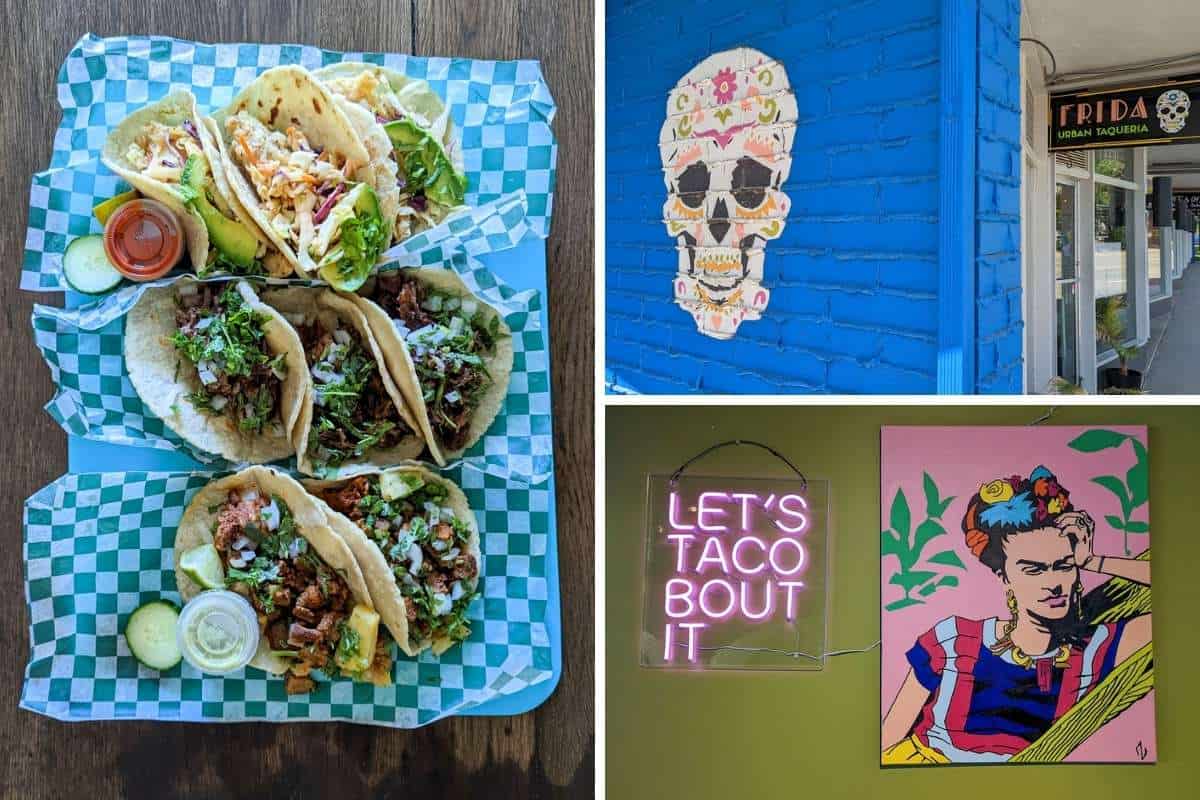 Be sure to try the "Al Pastor" (always our go-to), "Suadero" the confit beef brisket and always popular "Carnitas". And of course, there are vegetarian options including our fave the "Camote", sweet potato, kale and corn with onion and cilantro accompanied with fresh salsa verde. Most importantly, don't forget to wash down your tacos with a Horchata or one of their signature Margaritas. Best of all, Frida has specials throughout the week including taco Tuesdays and Margarita Mondays!
Biera
Location: 9570 76 Ave NW
One of our favourite Edmonton restaurants, Biera is the spot to go if you're looking for creative small plates and beer pairings to go with them. An explosion of flavours, try dishes like crispy duck confit, peach pistachio salad, or a combination of some of their unbelievable cheeses… all paired perfectly with their house-brewed local beer (Blind Enthusiasm Brewing).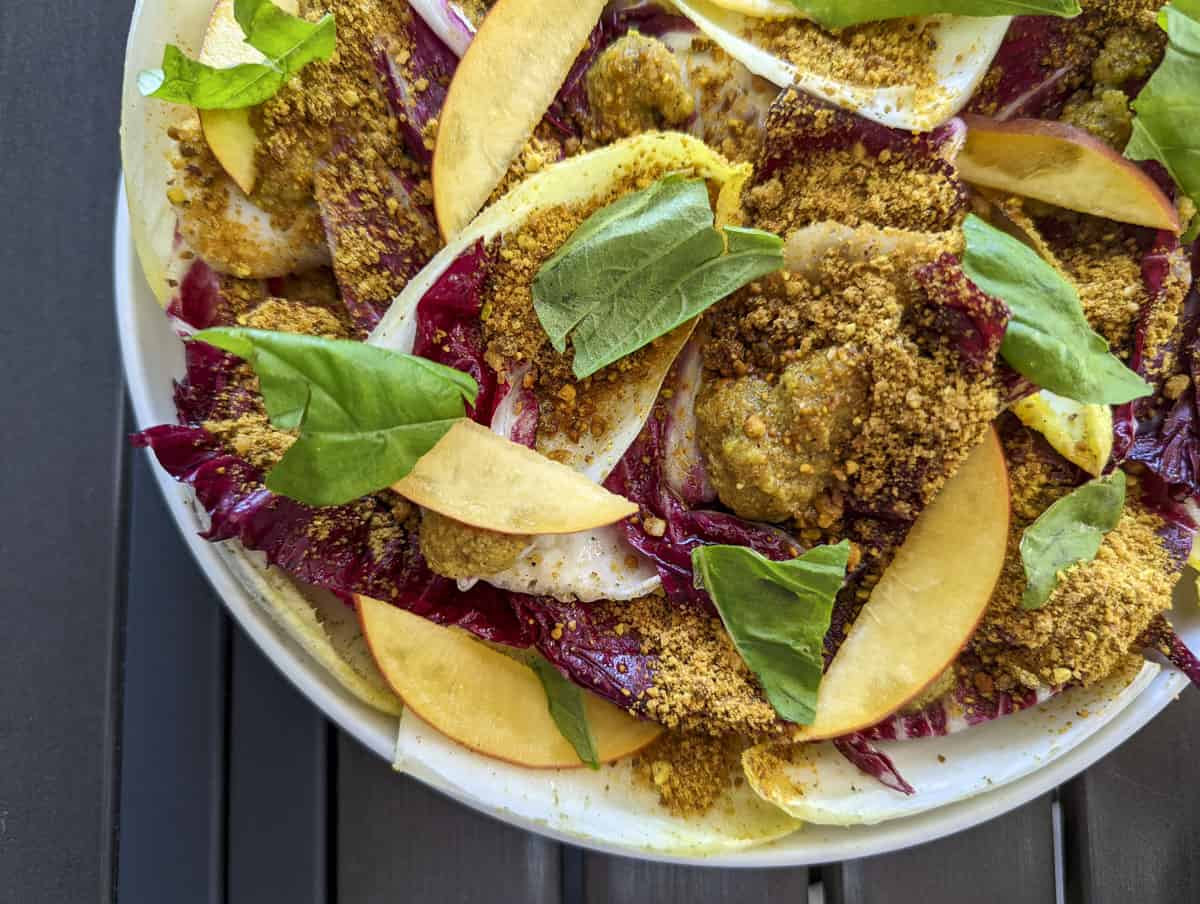 Don't worry, there are non-alcoholic options, too! Located in the Ritchie Market, Biera manages to feel modern and contemporary while also feeling as though it's always been a staple in the neighbourhood. Head here for a chill but memorable experience.
Yokozuna
Location: 4121 106 St
Yokozuna offers fresh flavours and consistent quality ingredients. Serving Japanese cuisine, head here for lunch or dinner; no matter when you go, it's almost guaranteed to be busy, as it's just that good. Though we'd happily fill up on their excellent starters, salads, and skewers, the real draw to Yokozuna is the sashimi and sushi options.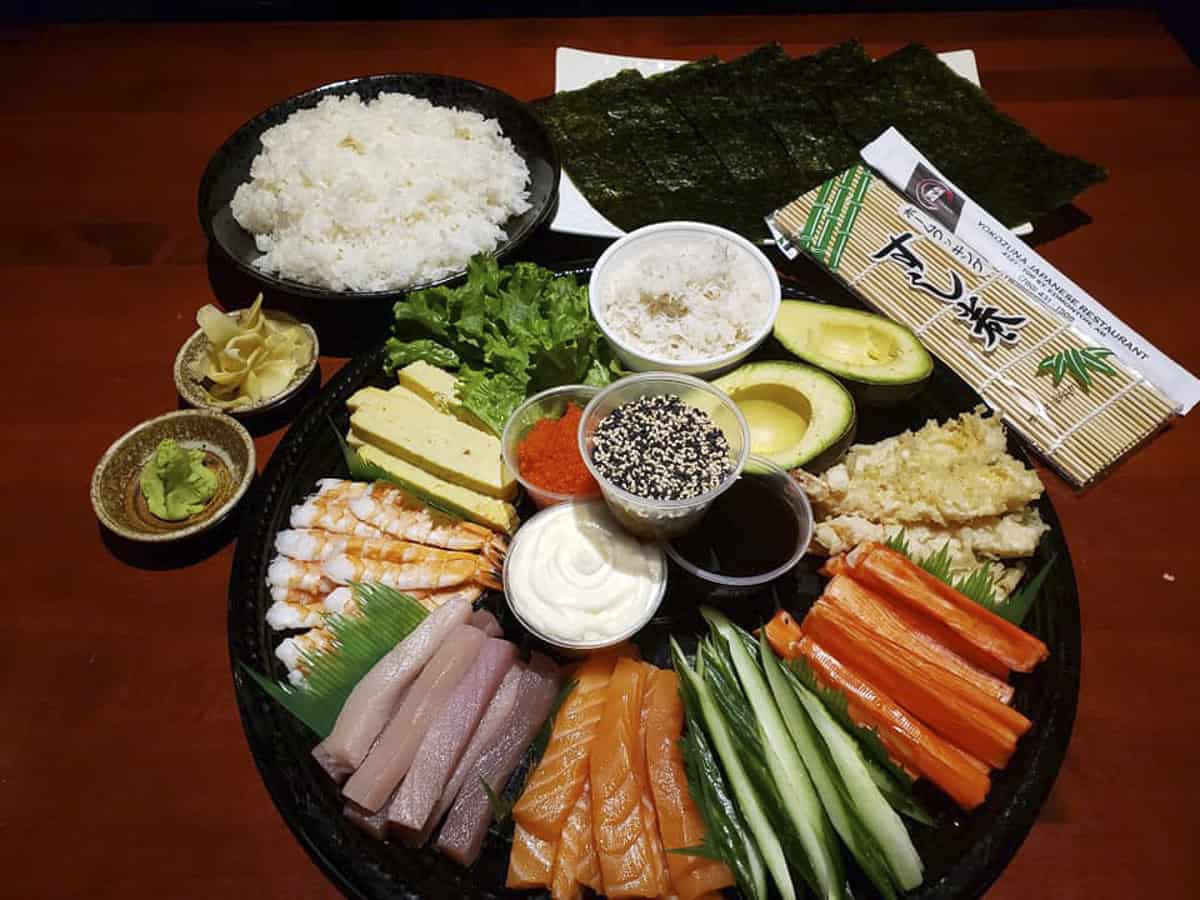 Despite the simplicity of some of the dishes on the menu, when the quality of the fish is that high, you don't need a lot of bells and whistles. Consider the ozeki platters for both the sashimi and the sushi. And fun fact: yokozuna means grand champion sumo wrestler in Japanese.
MEAT
Location: 8216 104 St NW
If you're jonesing for tasty, authentic BBQ, then MEAT is the place you need to hit up. This locally owned and operated smokehouse is near Whyte Avenue in the heart of Old Strathcona. They specialize in their own homemade bbq and hot sauces, scrumptious side dishes, a casual welcoming room to indulge, and of course their MEAT!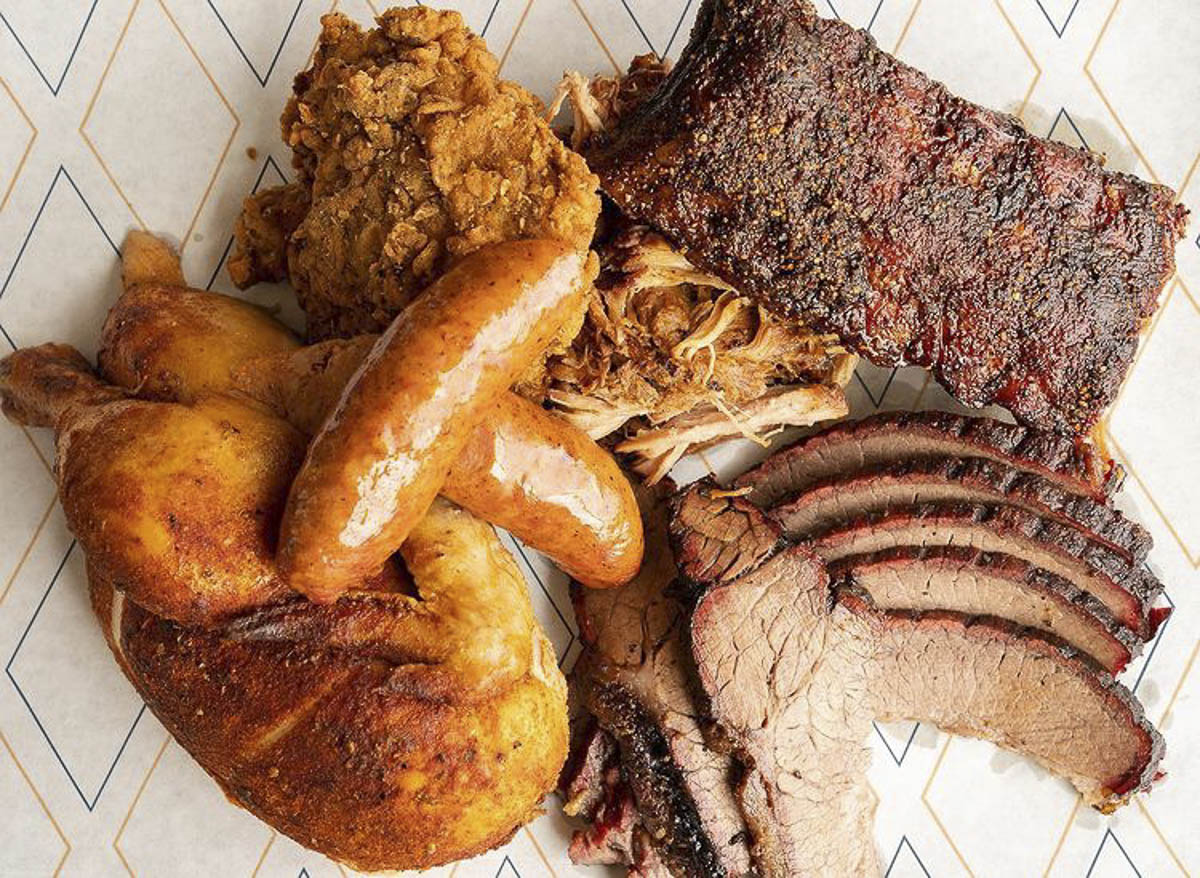 Their 'Meat Feature Sandwich' is a popular go-to, and the same with the Brisket Sandwich. Feeling really hungry? Try the Meat Sampler which includes 1/2 order brisket, 1/2 order pulled pork, 1/2 rack pork ribs, 1/2 smoked chicken, a piece of fried chicken and sausage. Perfect for sharing (or maybe all to yourself). Just be sure to save some room for the cornbread skillet with honey butter.
Braven
Location: 10344 102 St NW
Found in the heart of the ICE District, Braven is a fantastic choice if you're looking for a steakhouse in downtown Edmonton. Expect fine dining and all the perks that come with it: attention to detail, wonderful service, and quality of ingredients that can't be beaten, including top-quality Alberta beef. Try the crispy cauliflower, the smoked boneless beef short rib, or the maple rum roasted BC cod.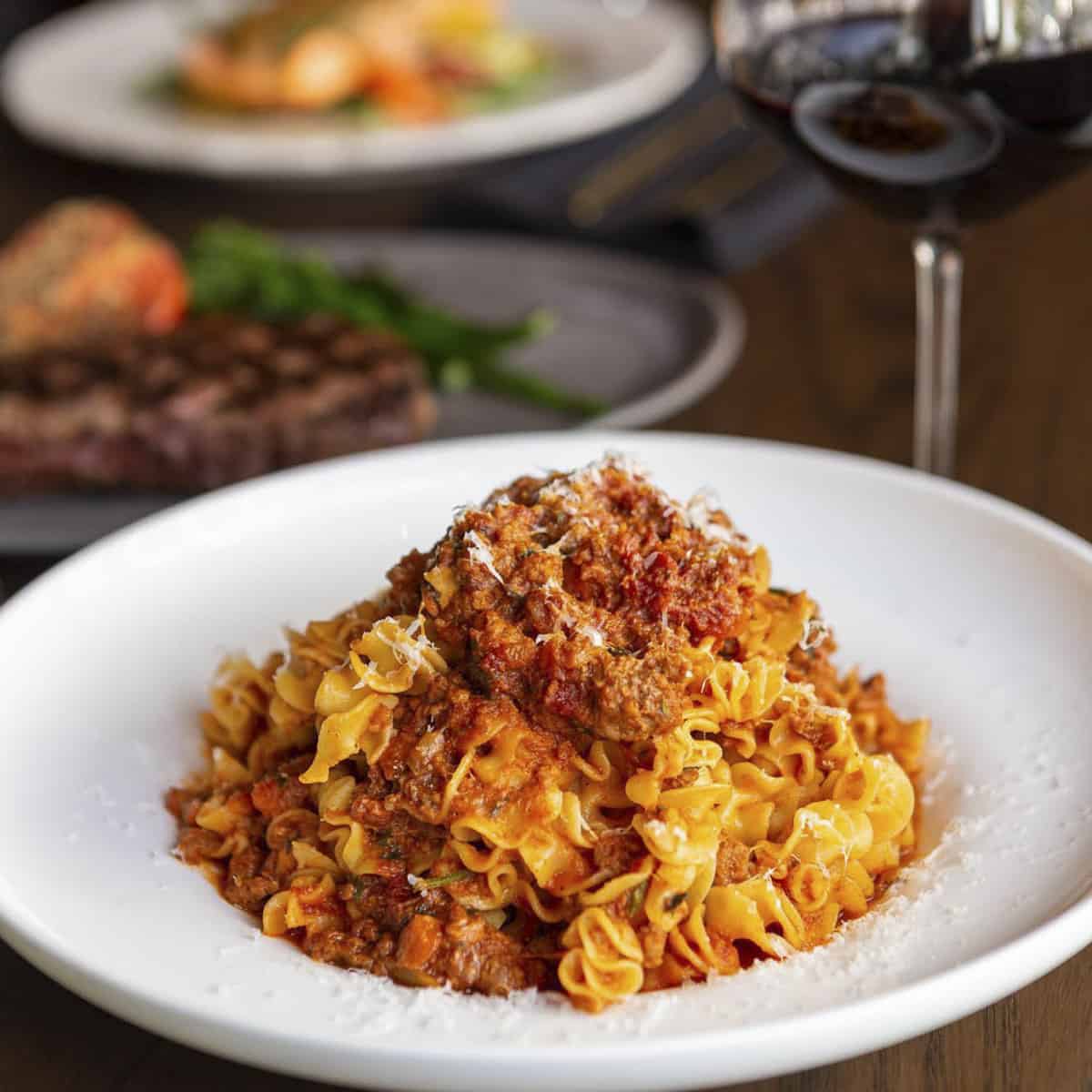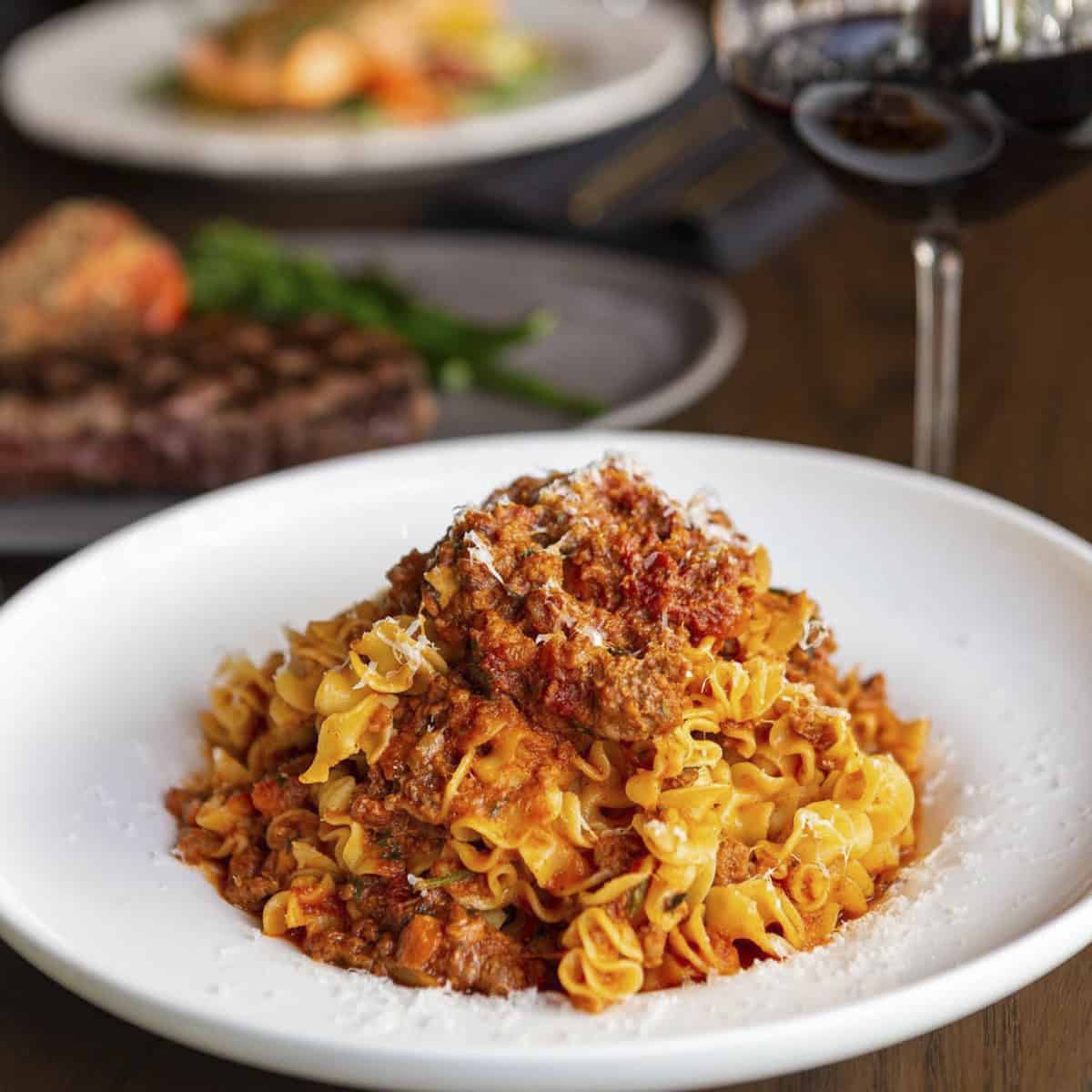 The extensive list of libations is sure to mean you end up staying to enjoy the inviting atmosphere long into the night. It's also a perfect spot for those just visiting the city, as it is found in the JW Marriott Hotel.
Woodwork
Location: 10132 100 St NW
Woodwork is one of those places that can double as a fantastic cocktail bar and a great spot for dinner. With an emphasis on barrel-aged spirits and wood-fired cuisine – hence the name of the restaurant – don't be surprised if Woodwork becomes your new favourite date night or hangout spot in the city.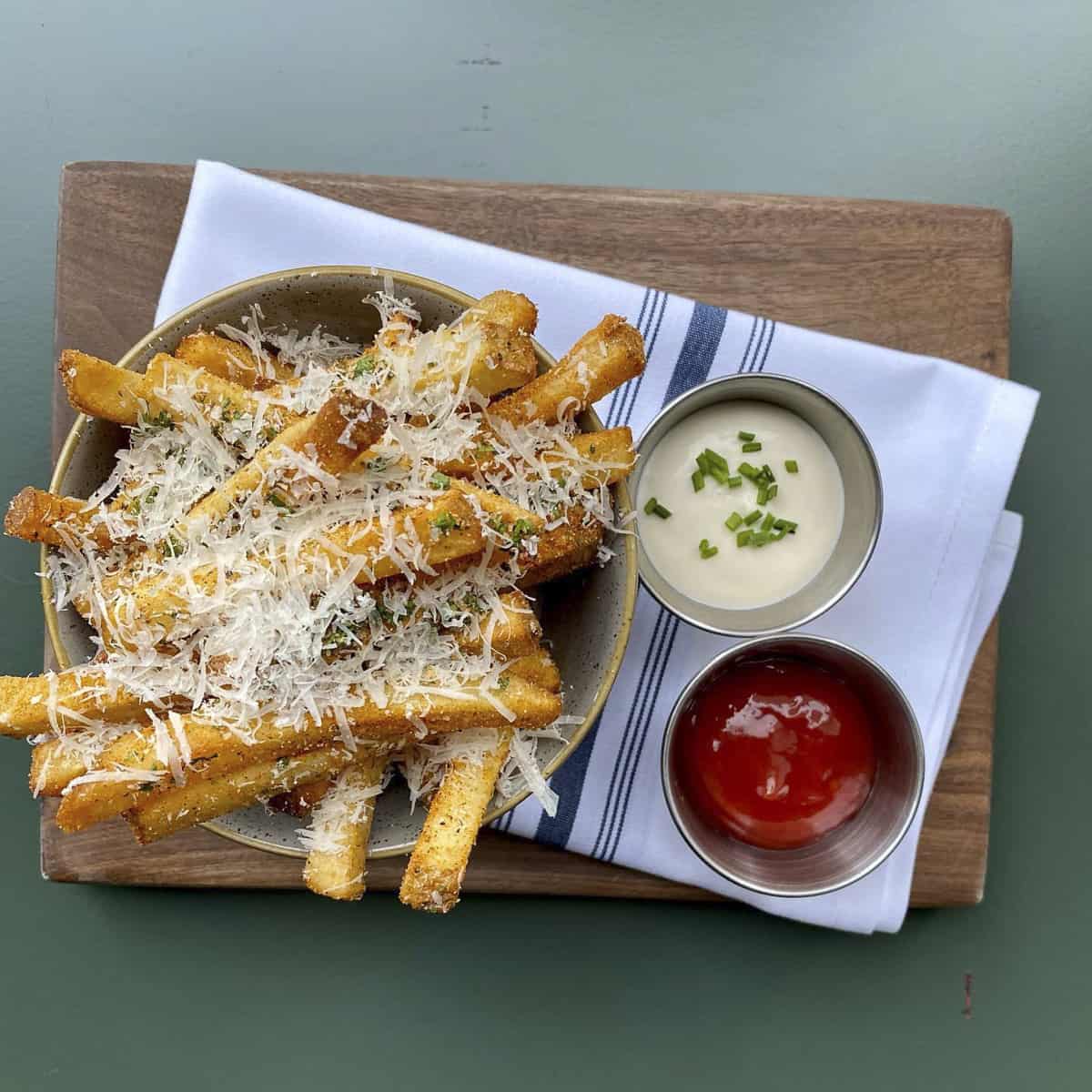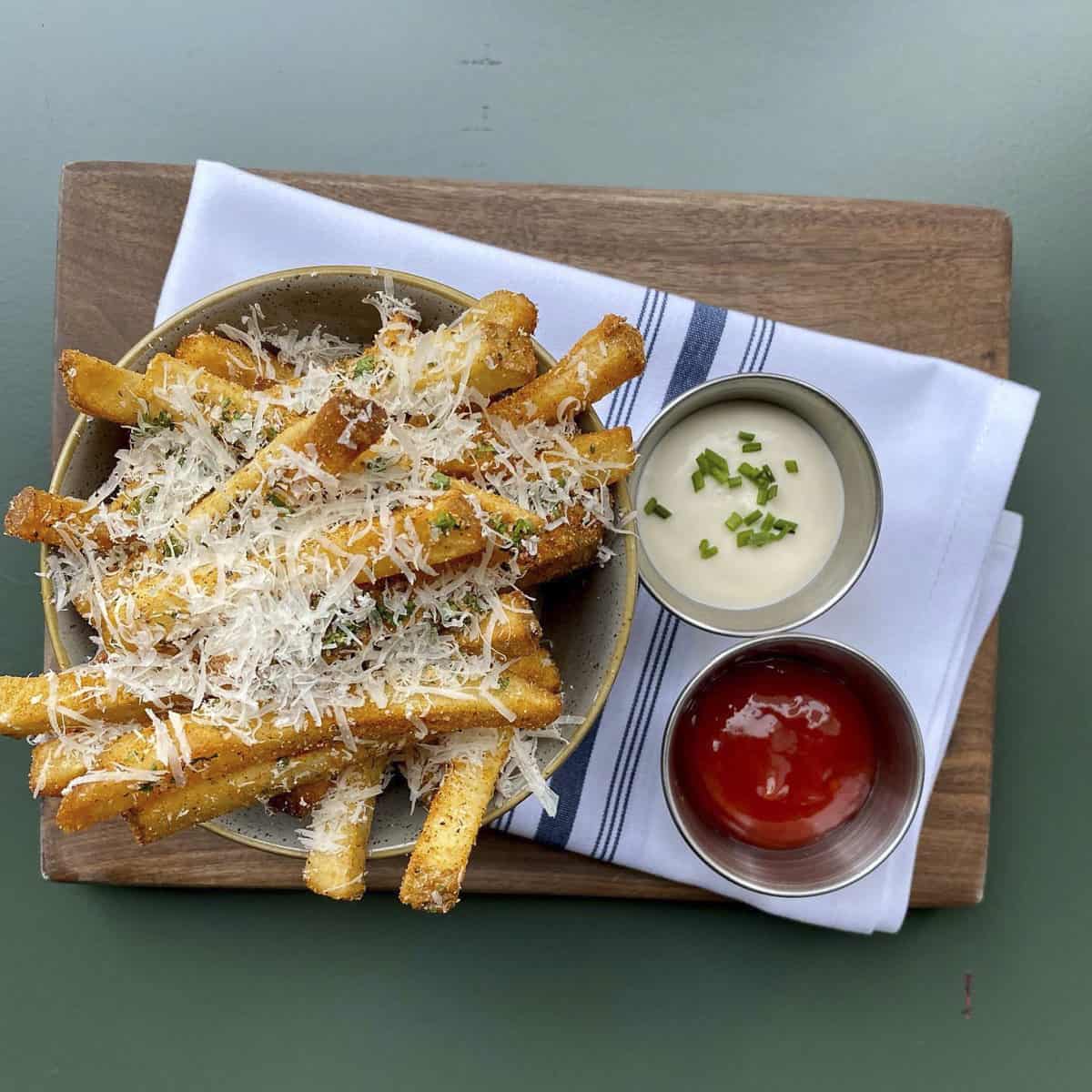 With an award-winning list of cocktails that pair perfectly with the food on offer, you can choose from bar snacks, small plates, and mains alongside your beverage of choice. Sample creative cocktails like the Petra, the Red Sea, and, of course, any of their signature Old Fashioneds, while the pork ribs and fried chicken are also certainly tempting on any visit.
Siam Thai Kitchen
Location: 15883 116 Ave NW
We are VERY picky when it comes to Thai food, so you can trust us when we put Siam Thai Kitchen on our list! We followed the recommendations from our Edmonton peers and gave this restaurant a shot. The result? Their food is as close as you'll get to eating in Thailand.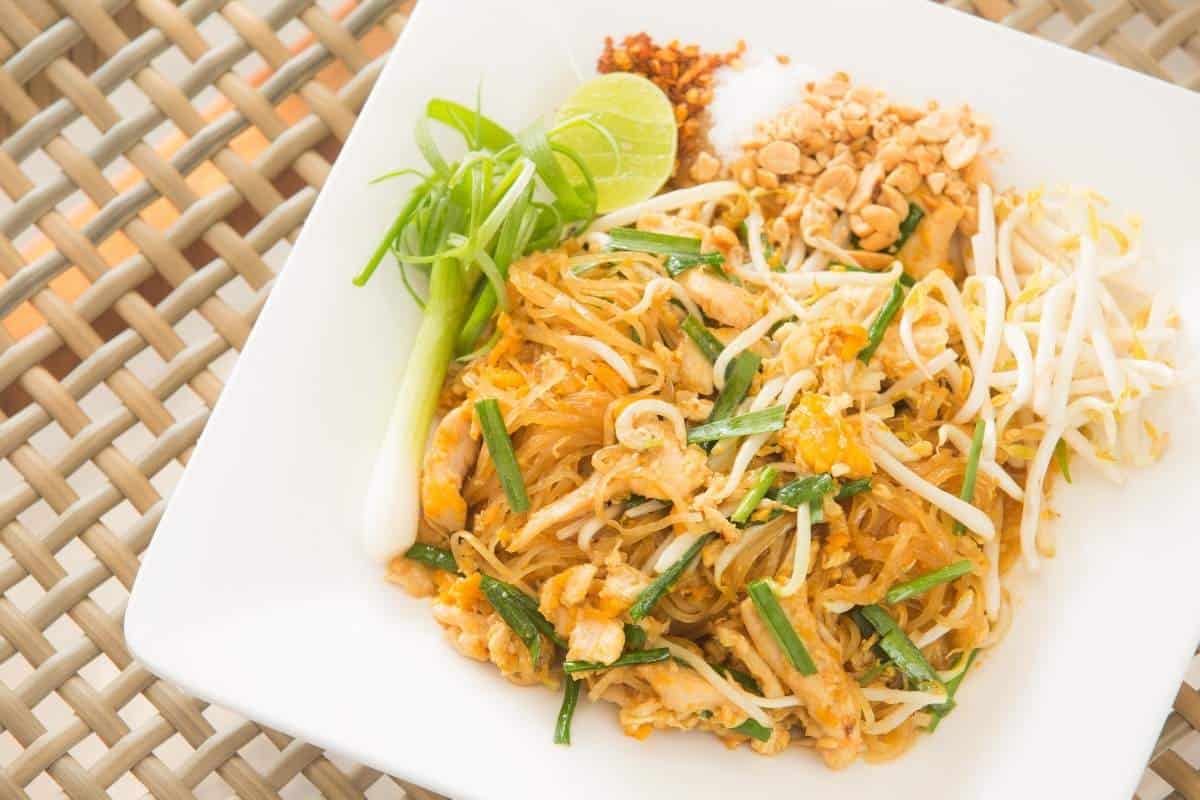 There is plenty of choice on the menu including delicious curries, stir-fries, and noodle dishes. Personally, we recommend the seafood pineapple red curry or the classic Pad Thai. If you're not that hungry, order the Thai Papaya salad or stuffed deep-fried tofu – there are truly so many excellent options.
If you're a fan of Thai, this one has to be on your Edmonton restaurants list. Sawadee Ka!
Corso32
Location: 10345 Jasper Ave
Corso32 plans to open in mid-2022. It's an intimate dining experience where you walk in as a stranger and leave as a friend. One of the best inventive eateries in Edmonton, chefs Daniel Costa and Matthew Guerin have created a menu that is "traditional in its structure, modern in its execution", featuring Italian food with Canadian influences.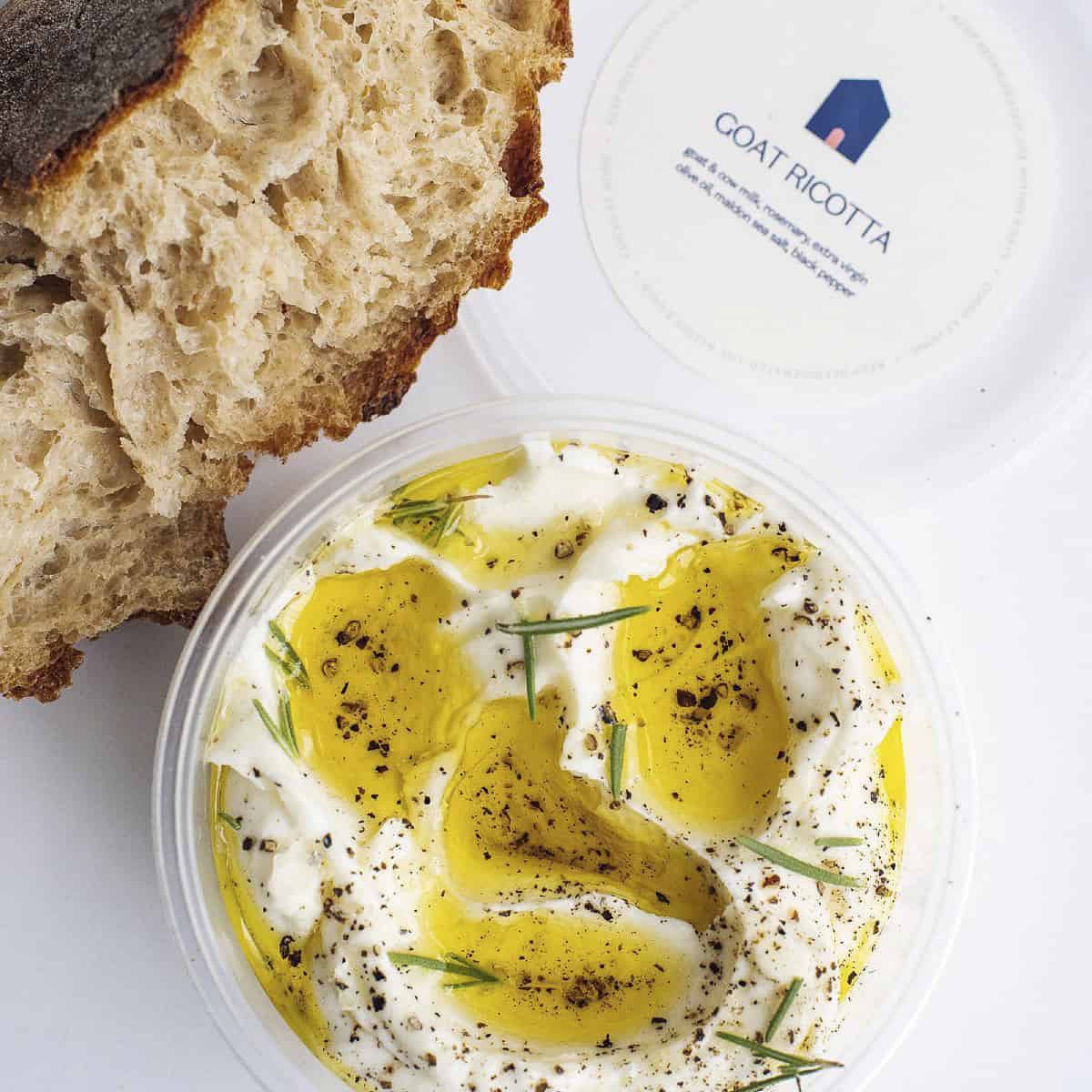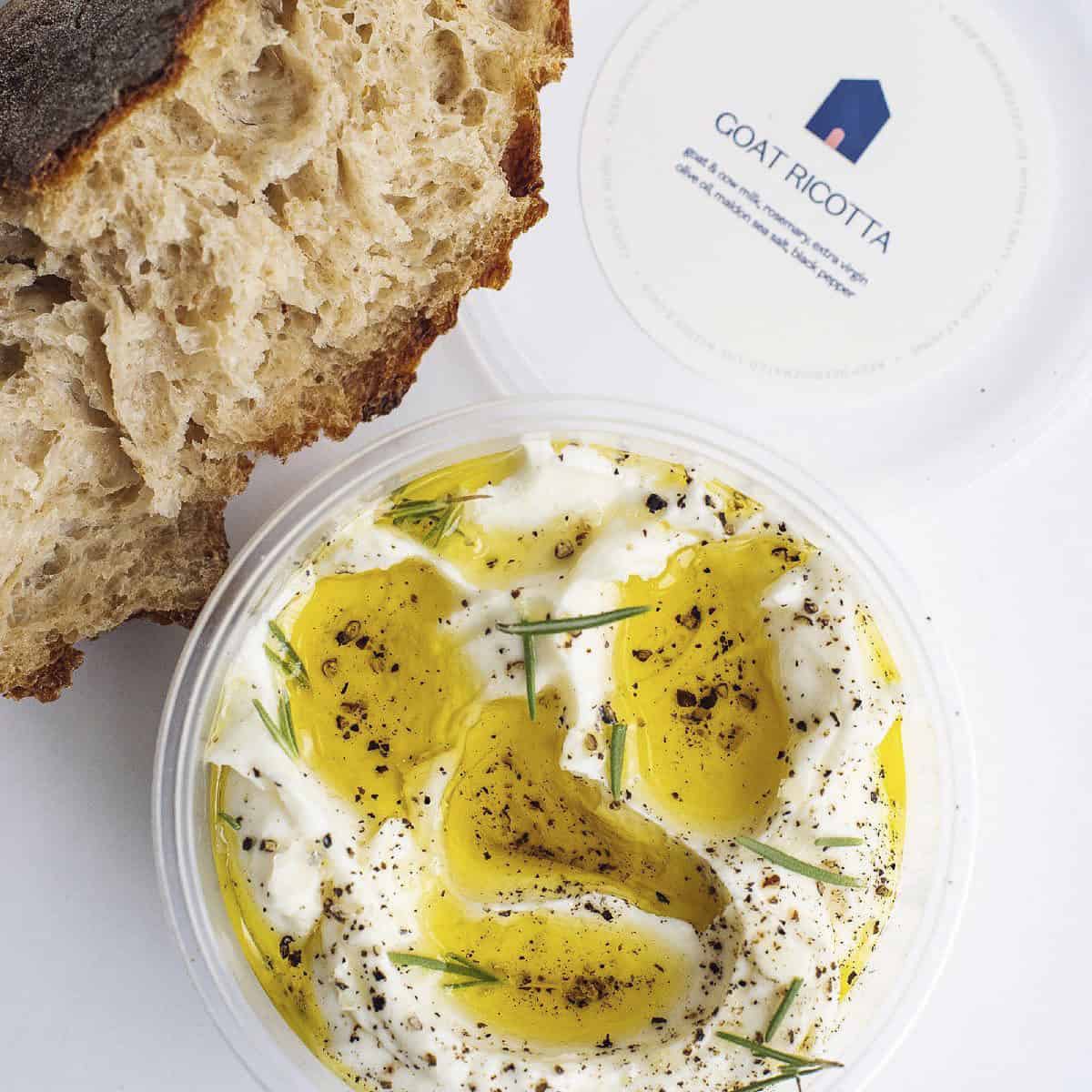 Don't be fooled by the small menu; it packs a real punch, with each dish bringing something new and exciting to the table. Not sure what to get? There's a tasting menu as well as a pasta tasting menu every night, and the excellent wine list ensures you'll find the perfect accompaniment no matter what you order. Top everything off with superb service and a cozy atmosphere, and you may have just found your new favourite restaurant in Edmonton.
Also worth checking out? Corso32's sister restaurant, Uccellino, as well as their wine & spuntini bar, Bar Bricco. The three spots are all conveniently located next to one another on Jasper Avenue.
The Marc
Location: 9940 106 St
One of the best Edmonton restaurants, The Marc has long been established as one of the top places to go in the city for amazing service and excellent cuisine. Serving French food in an incredibly chic and inviting dining room, expect a fine dining experience every time you visit, from your first sip of wine to your last bite of dessert.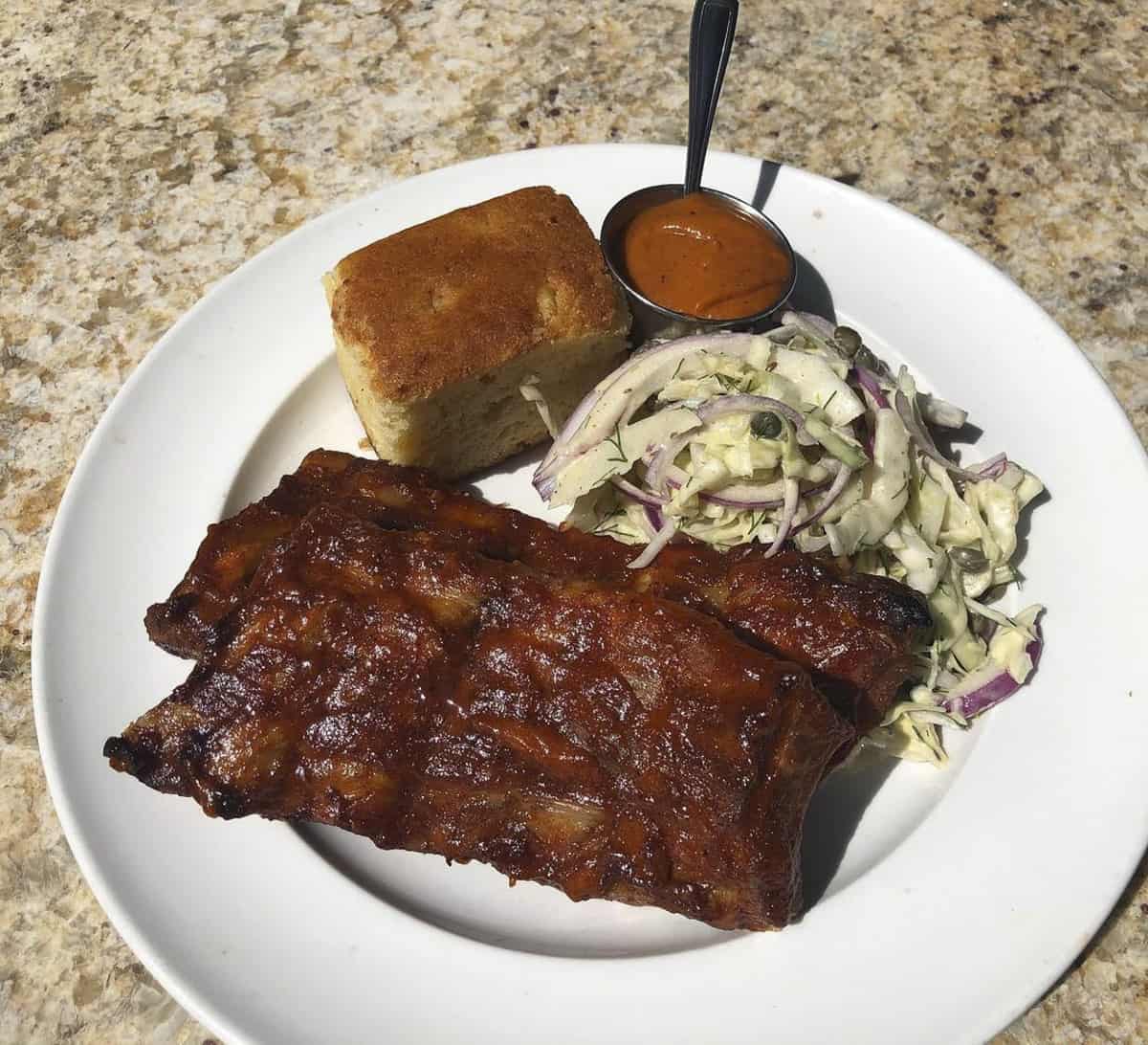 Start your meal with the savoury beef tartare or escargot, and move on to the Arctic char, beef short rib bourguignon, or duck breast. Looking for something a little bit more casual? Head here for lunch of Wiener schnitzel or a croque madame. Either way, you're in for a real treat.
Vaticano Cucina
Location: 10310 45th Ave NW
Vaticano Cucina bills itself as "more than an Italian restaurant". There's a sophistication and an elegance to the restaurant, both in the warm atmosphere of the place itself and in the food that they're so well known for. Combining classic, authentic dishes with fresh flavours to create a dynamic dinner menu, expect homemade pasta, wood-fired pizzas, and some of the best arancini we've ever tried.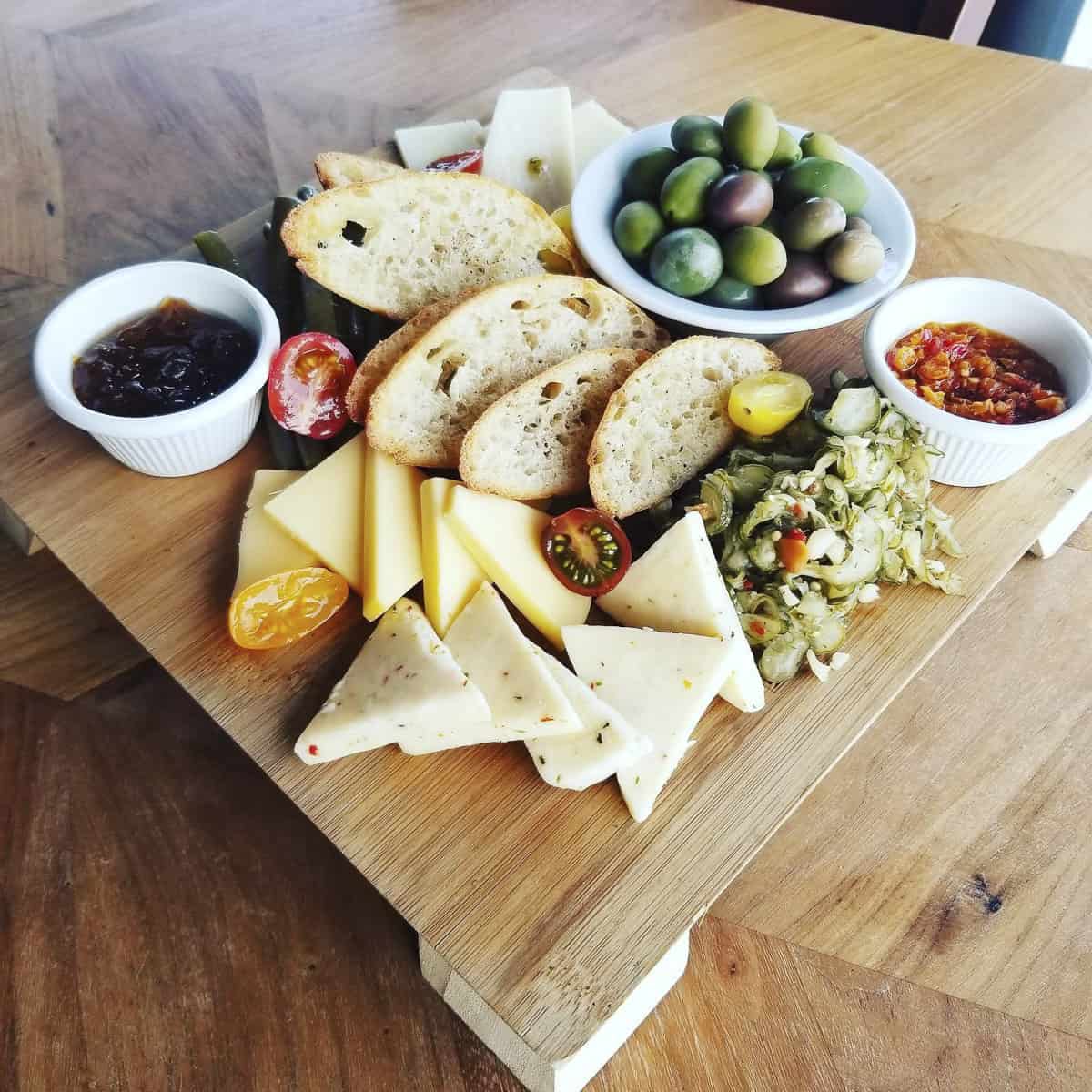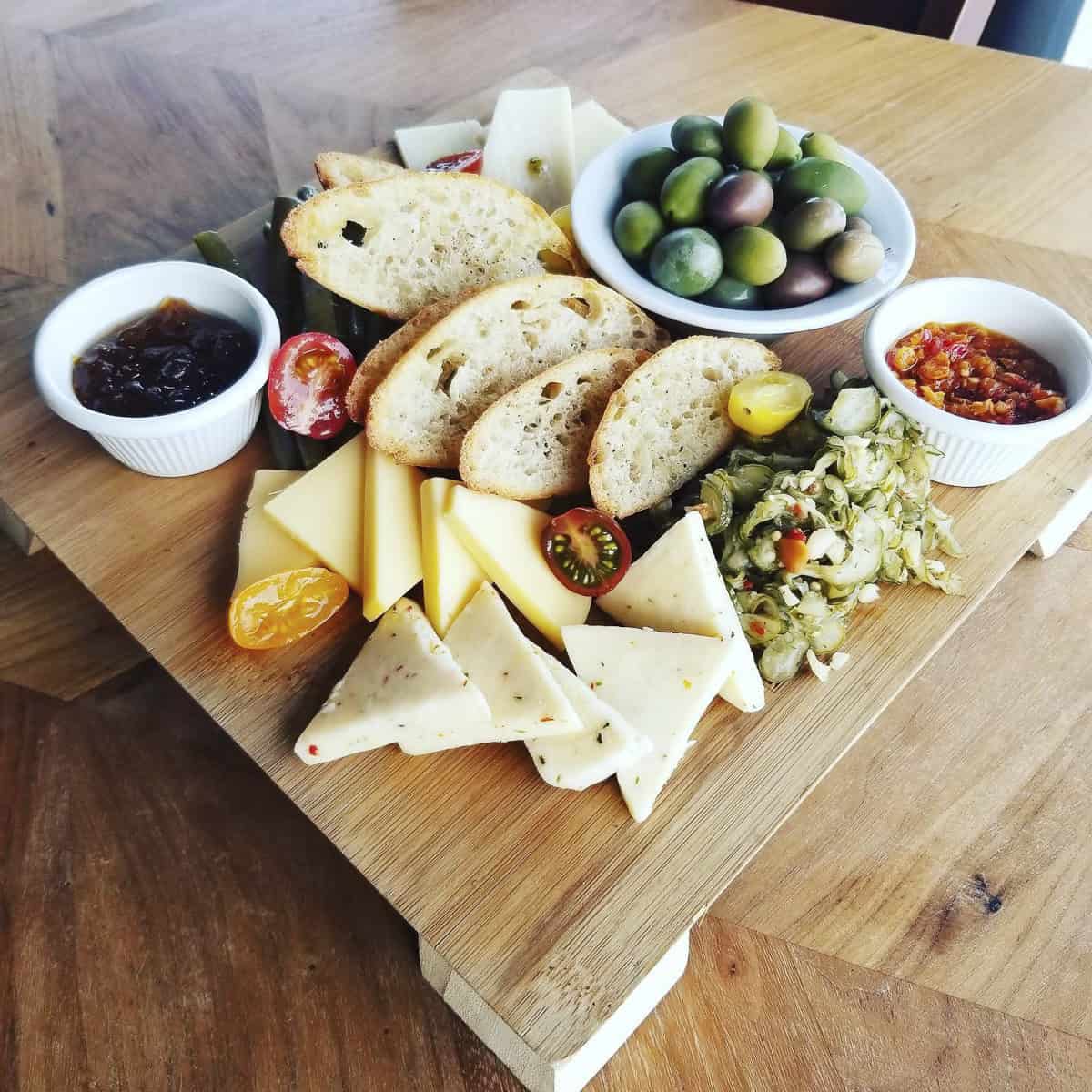 The bucatini carbonara is known around the city, as is its excellent wine cellar. Also, open for lunch, prepare to be wowed by Vaticano Cucina's ability to make Italian cuisine that feels familiar and yet wildly inventive at the same time. No wonder it's one of the local's favourites for Edmonton restaurants.
Bahn Mi Day
Location: 11765 Jasper Ave, Edmonton
From the creators of Edmonton's popular Pho and Bun, which is sadly now closed, is the new Banh Mi Day. This family-owned Vietnamese restaurant in the downtown core serves up delicious Vietnamese Bahn Mi sandwiches, along with other popular local dishes.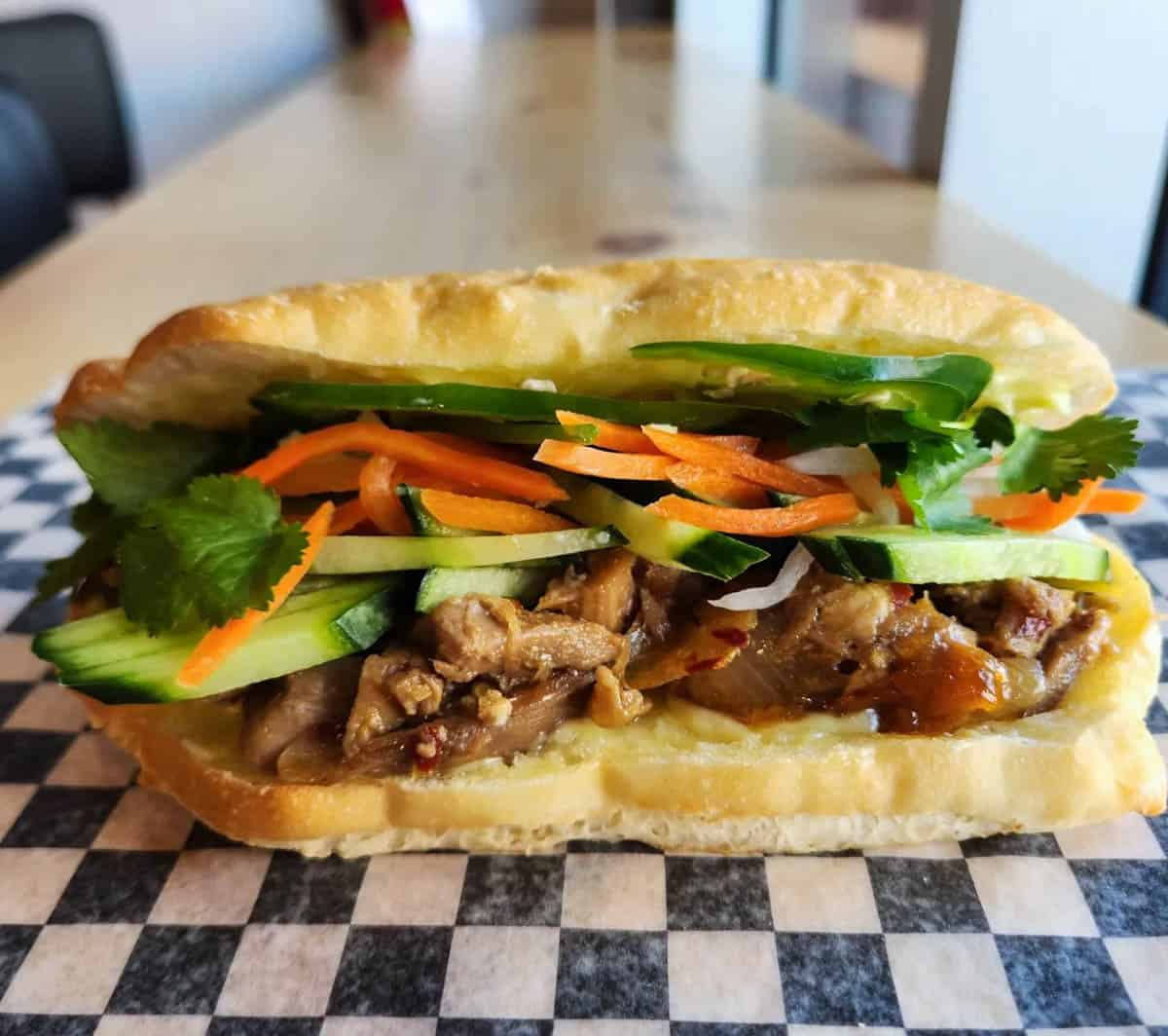 Our go-to is the grilled pork topped with house-made egg mayo, cucumber, pickled daikon and carrots, but we also love the 5-spice pork belly. But there are plenty of other options available including a gluten-free option. Not diggin' a sandwich? They also have Phở and bun dishes that are extremely tasty. Best of all, you can order dine-in or take out so it's a guaranteed quick and easy, delicious meal.
YEG Burger
Location: 15131 121 St NW
If you're looking for a tasty burger, look no further than YEG Burger. Found in the North End of the city, eat here for unique flavours combined with top-quality ingredients. Some of our favourites include the buttermilk chicken burger, the donair burger, and the Havarti grilled cheeseburger, a beef patty with two grilled Havarti cheese sandwiches (yes, really).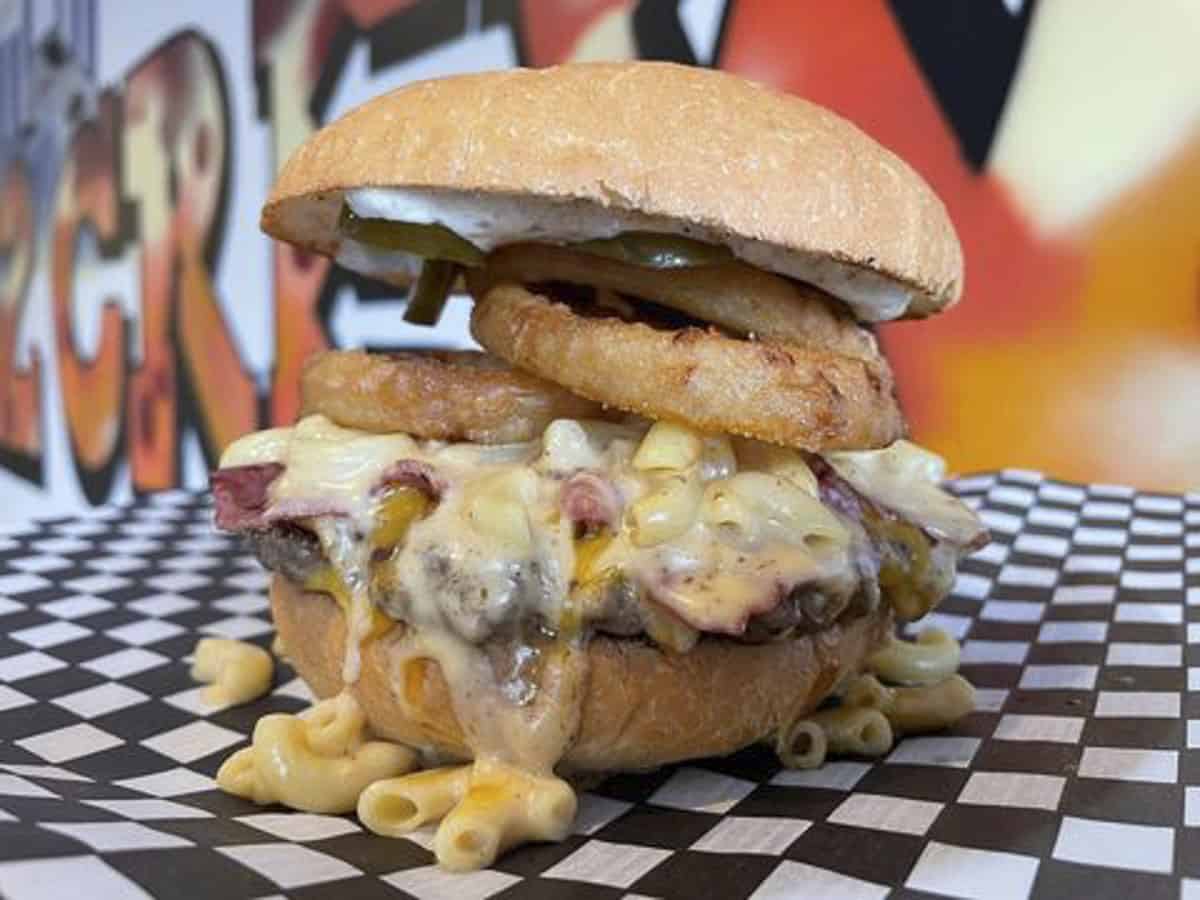 Feeling like something else? Go for one of their hot dogs or poutines. There's also a good kids' menu to choose from.
Little Brick
Location: 10004 90 St NW
Forget the sleek decor or the modern vibes of what you might think of a city restaurant: Little Brick is all about the warm and welcoming atmosphere. Little Brick says it best; they're all about "good coffee, simple living and the finest quality products." Found, naturally, in a brick house in River Valley, the unassuming cafe has space indoors and out, and you'll swear you've left the city for the peaceful countryside.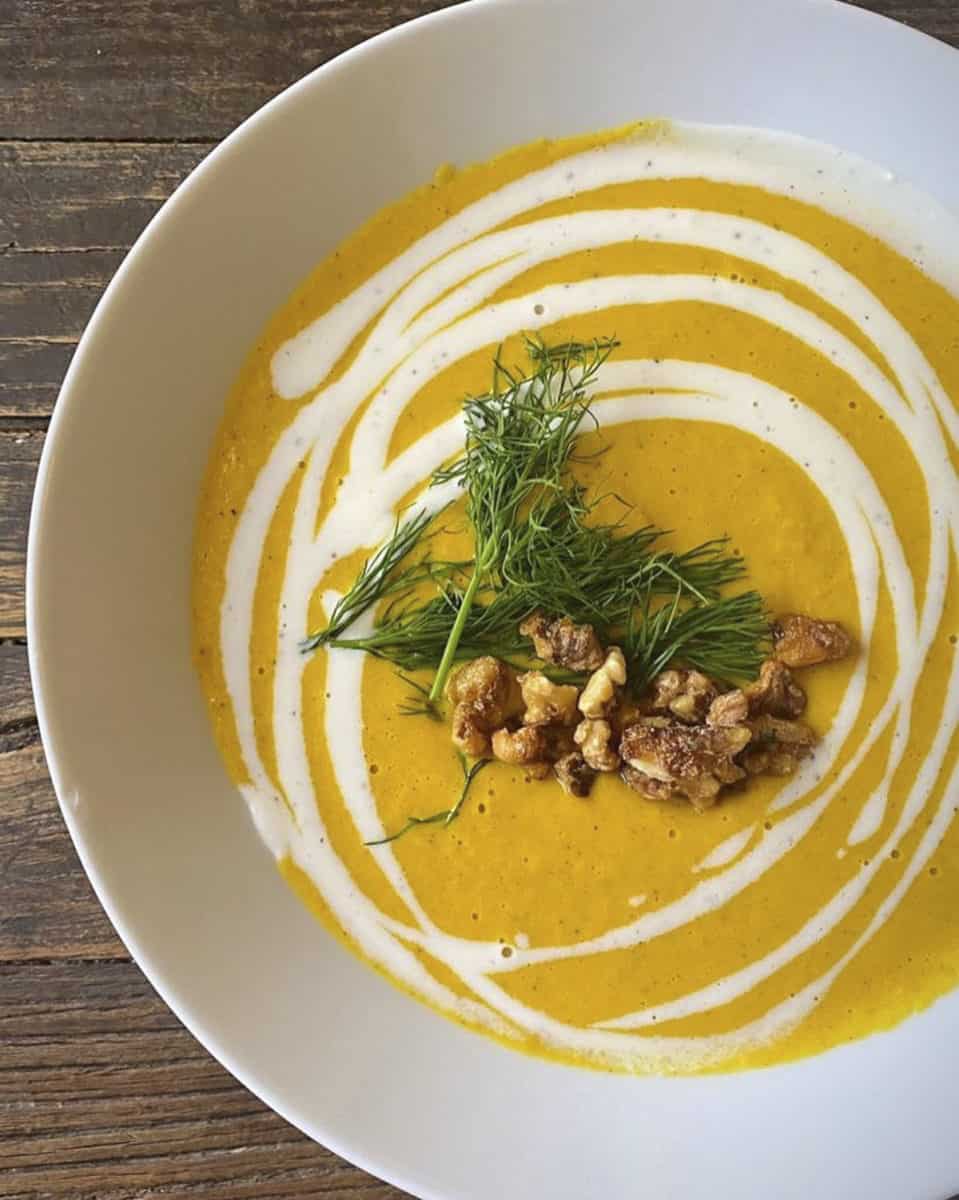 Settle in with some apple cinnamon porridge, a vegan scramble, or a hearty beef stew, all using local ingredients from Alberta. When you're done eating, make sure to check out the general store, where you'll find lots of local products (including many of Little Brick's own). If you're looking for cozy cafes in Edmonton, you've come to the right place.
Dorinku Tokyo
Location: 10205 82 Ave NW
For a creative spin on traditional Japanese street fare, head to one of the two Dorinku locations in the city, Dorinku Tokyo or Dorinku Osaka. Both have eclectic menus and a lively buzz in their restaurants, transporting you straight to Japan's extraordinary nightlife.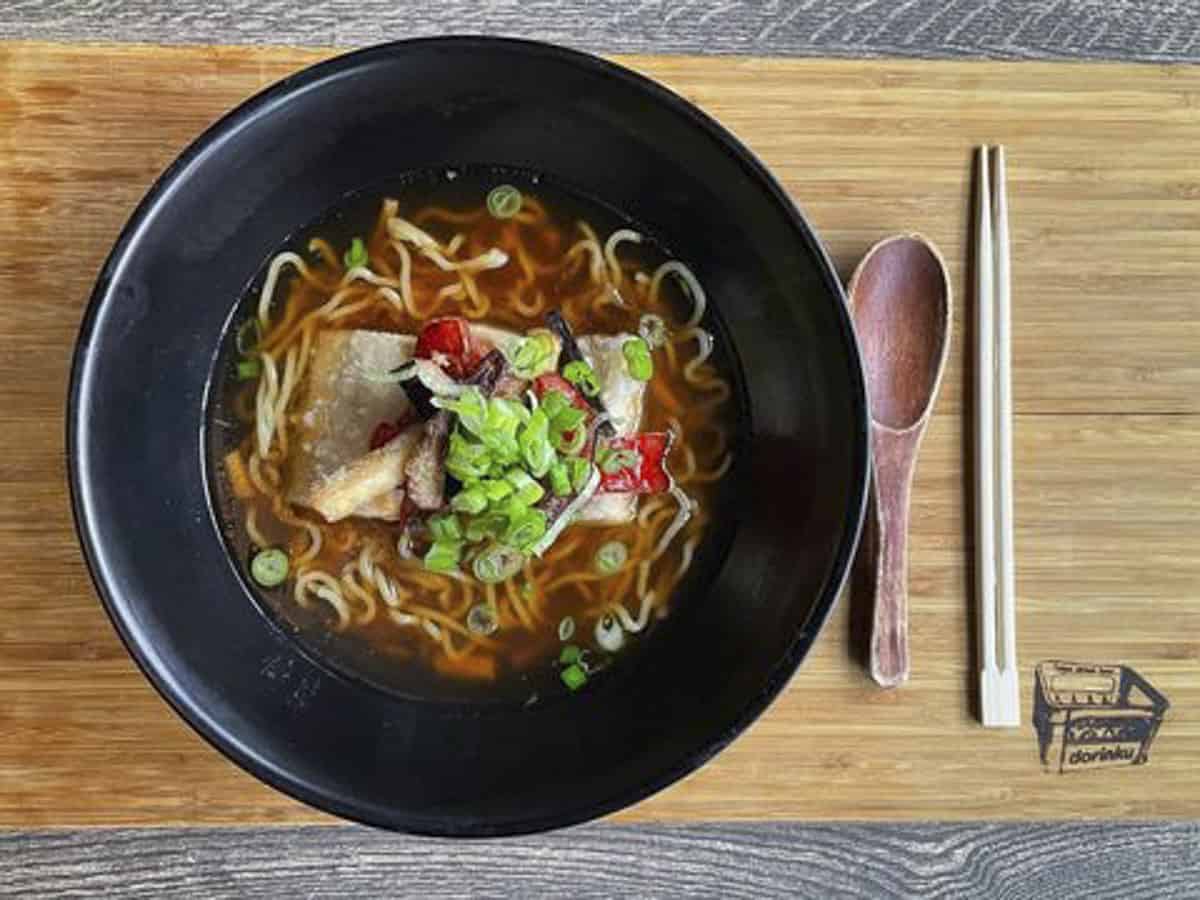 Here you'll find friendly service and a full bar of delicious cocktails to go with the diverse menus. At the Osaka location, the takoyaki and spicy chicken karaage are reportedly phenomenal, same goes for the sashimi platter and the tonkotsu shio ramen at the Tokyo location.
SABOR
Location: 10220 103 St NW
Opened in 2008 by childhood friends Christian Mena and Adelino Oliveira, SABOR has a mission to bring diners a taste of old-world flavours, a high level of hospitality, and a playful spin on some of the most beloved European dishes.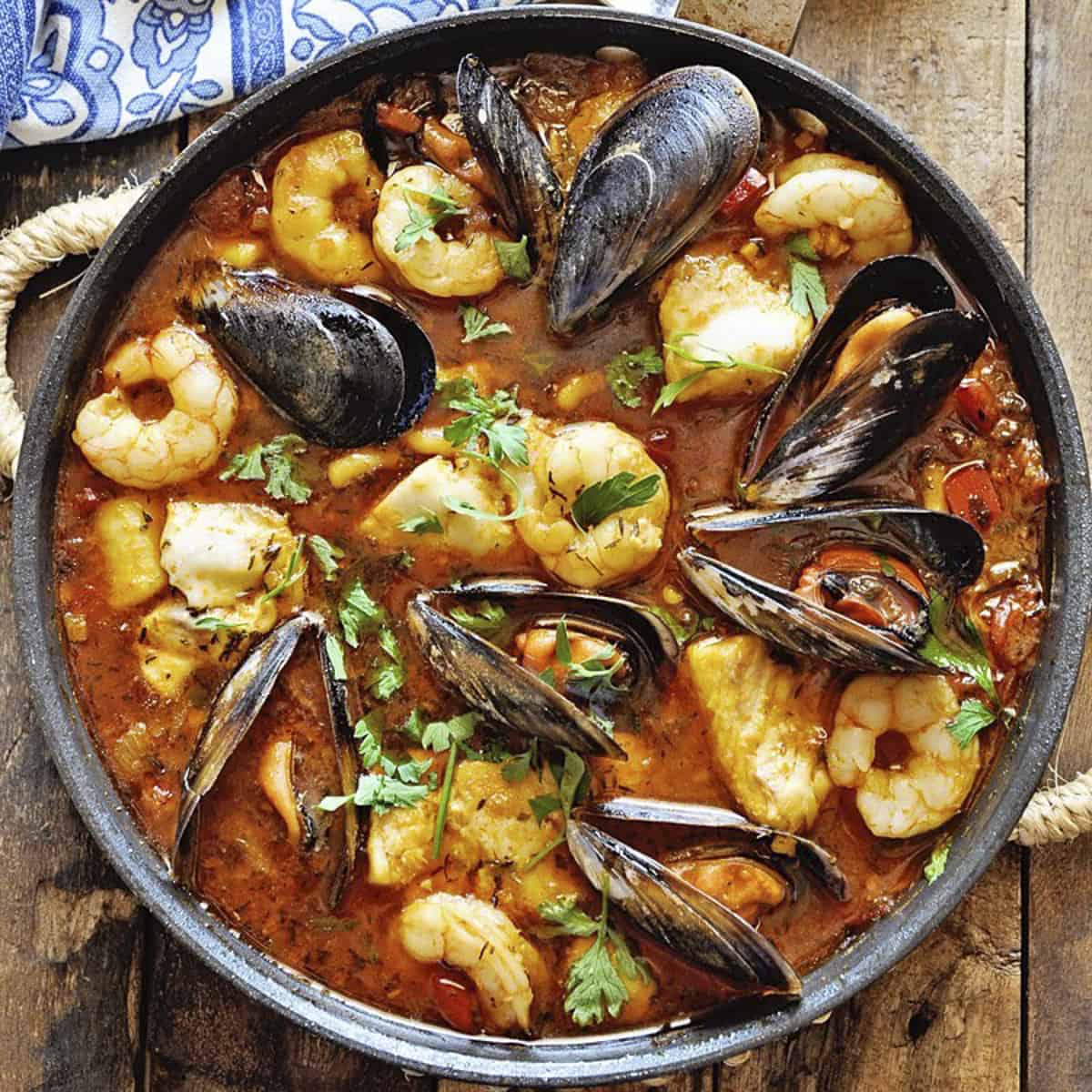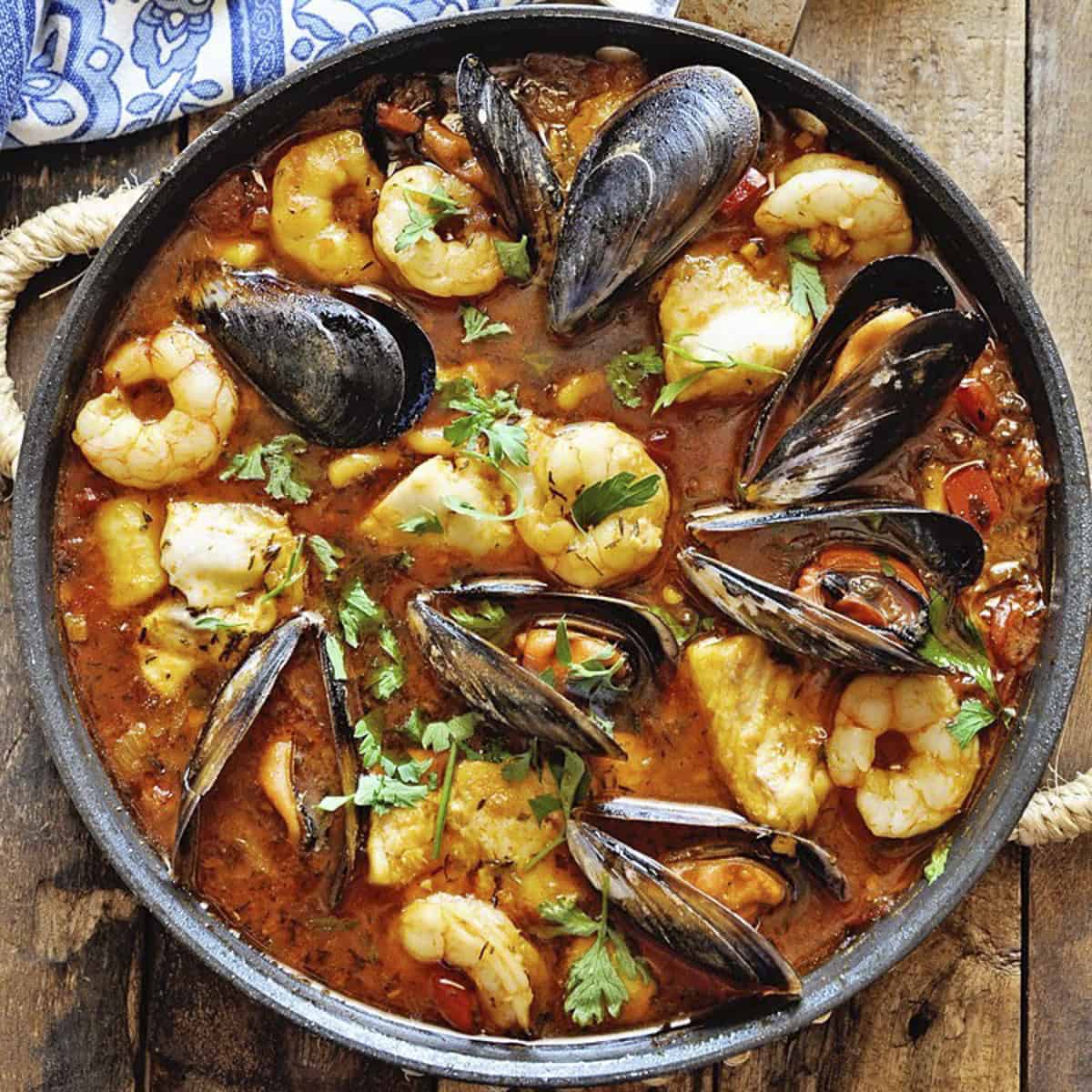 Focusing on Iberian coastal cuisine, the restaurant features sustainable seafood used in dishes such as seafood paella, grilled octopus, Portuguese salt cod, and their signature dish, a lobster risotto. It's the kind of place to bring friends, gather with family, and have an evening that lasts long into the night with good food and a lot of laughs. It's by far one of the best restaurants in downtown Edmonton.
OEB
Location: 10220 103 St NW / 10174 100a St NW
If you're looking for the best breakfast or brunch in Edmonton, look no further than OEB. With two locations in the city, OEB prides itself on being chef-driven; it treats the people who create the menu as artists, so you'll find a lot of favourite breakfast dishes with a fun and unique twist.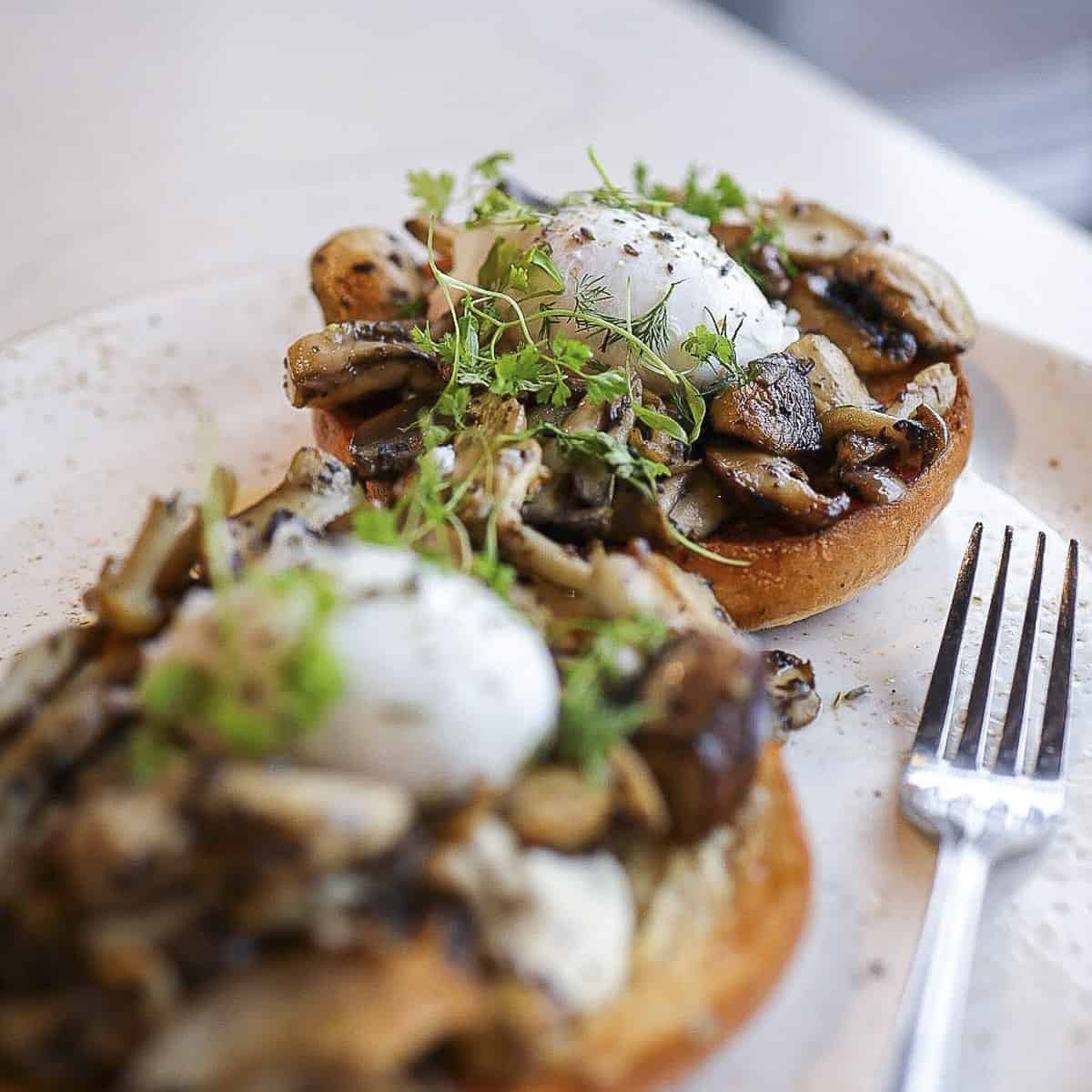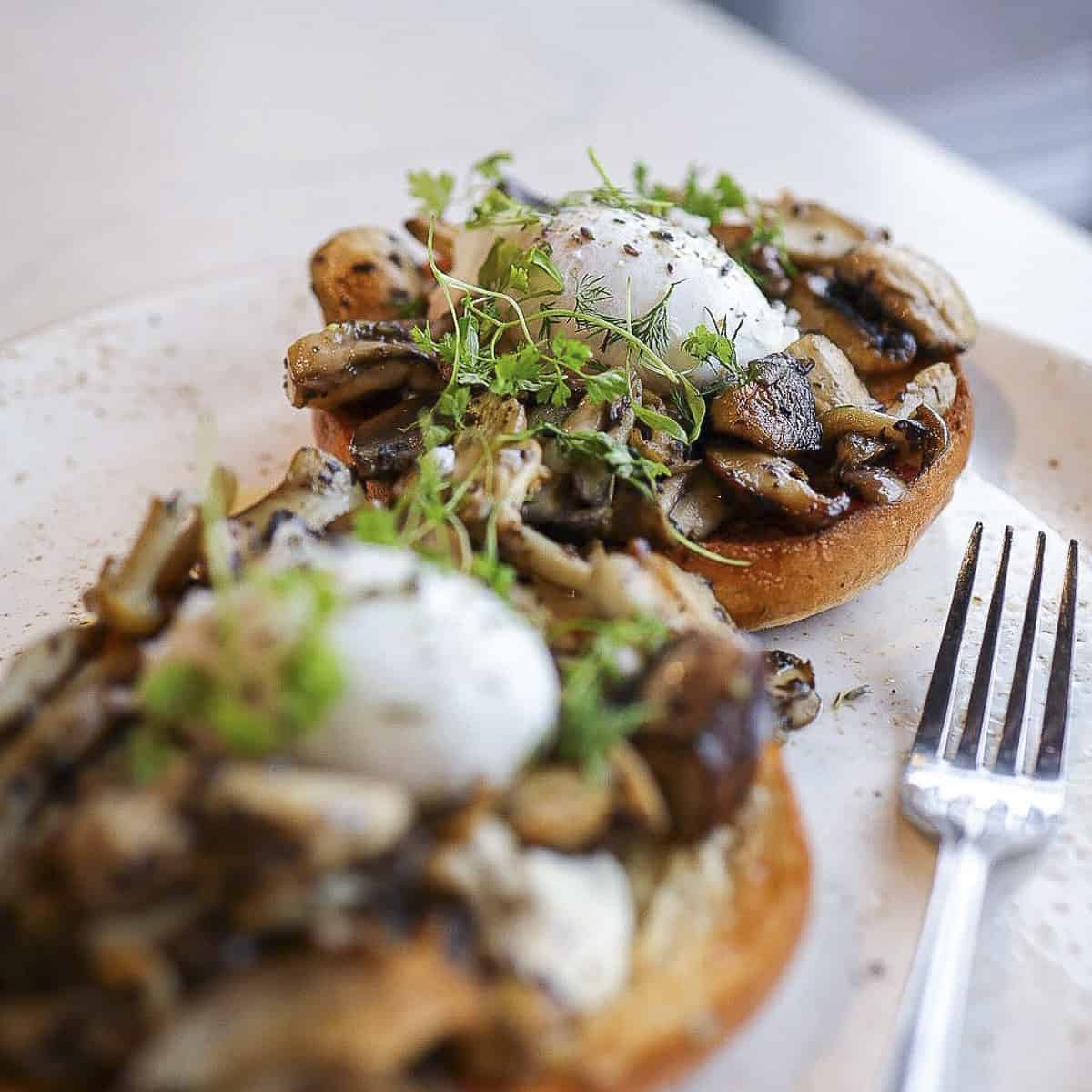 We love their gnocchi breakfast carbonara, their crab eggs benny, and any of their breakfast poutines. Lots of vegetarian and vegan options are also available, as are gluten-free options. Curious about what OEB stands for? Outstanding people, embracing evolution, and bold food integrity. OEB can also be found in Calgary.
Sofra Authentic Turkish Cuisine
Location: 10345 106 St
With an excellent wine cellar and one of the best lamb dishes in the city, Sofra Authentic Turkish Cuisine serves filling Mediterranean dishes in an unassuming, laid-back restaurant. Warm and hearty, choose from stuffed apricots, and grilled tiger prawns, or, if you're looking for a great sampler of everything, try the Sultan's Sofrasi for two.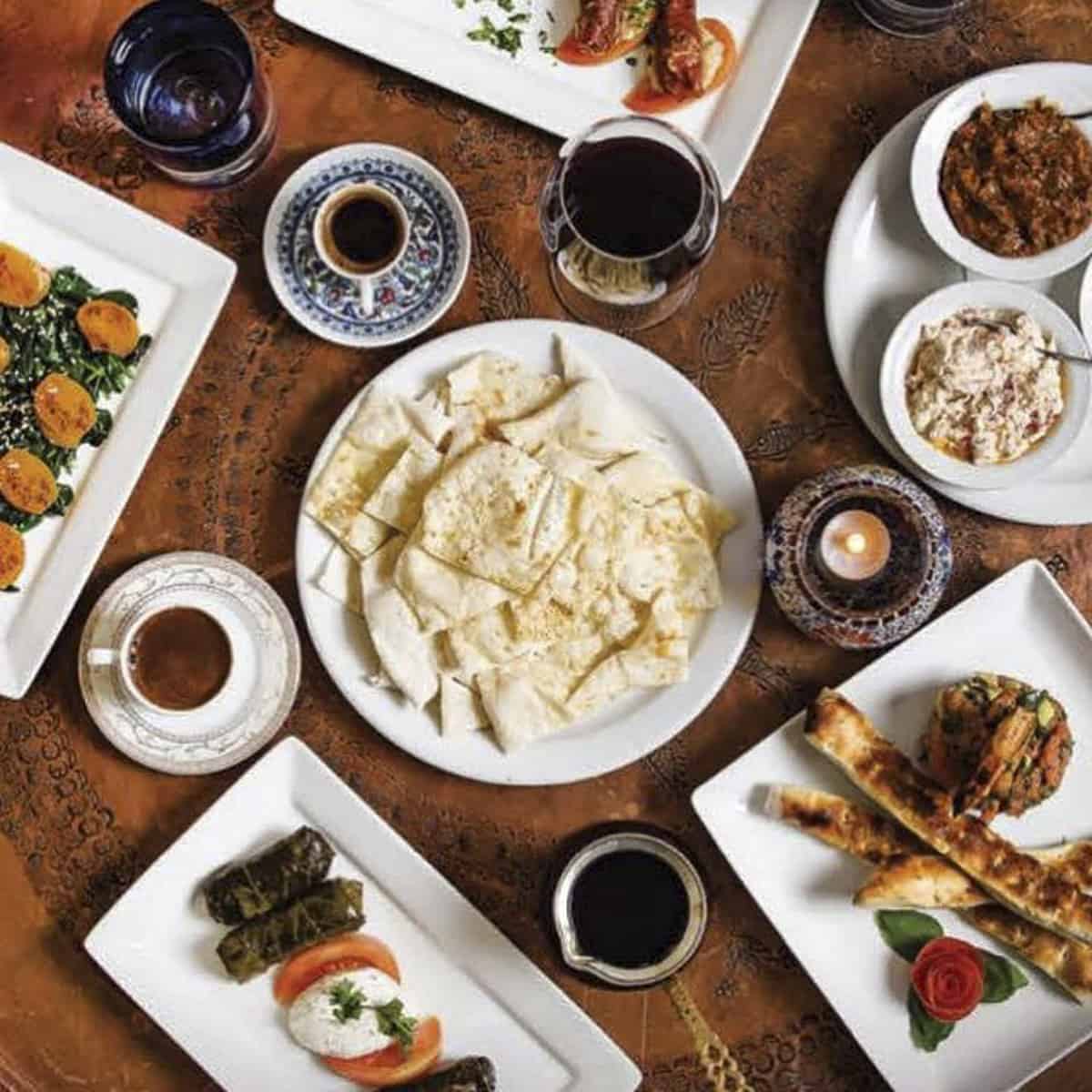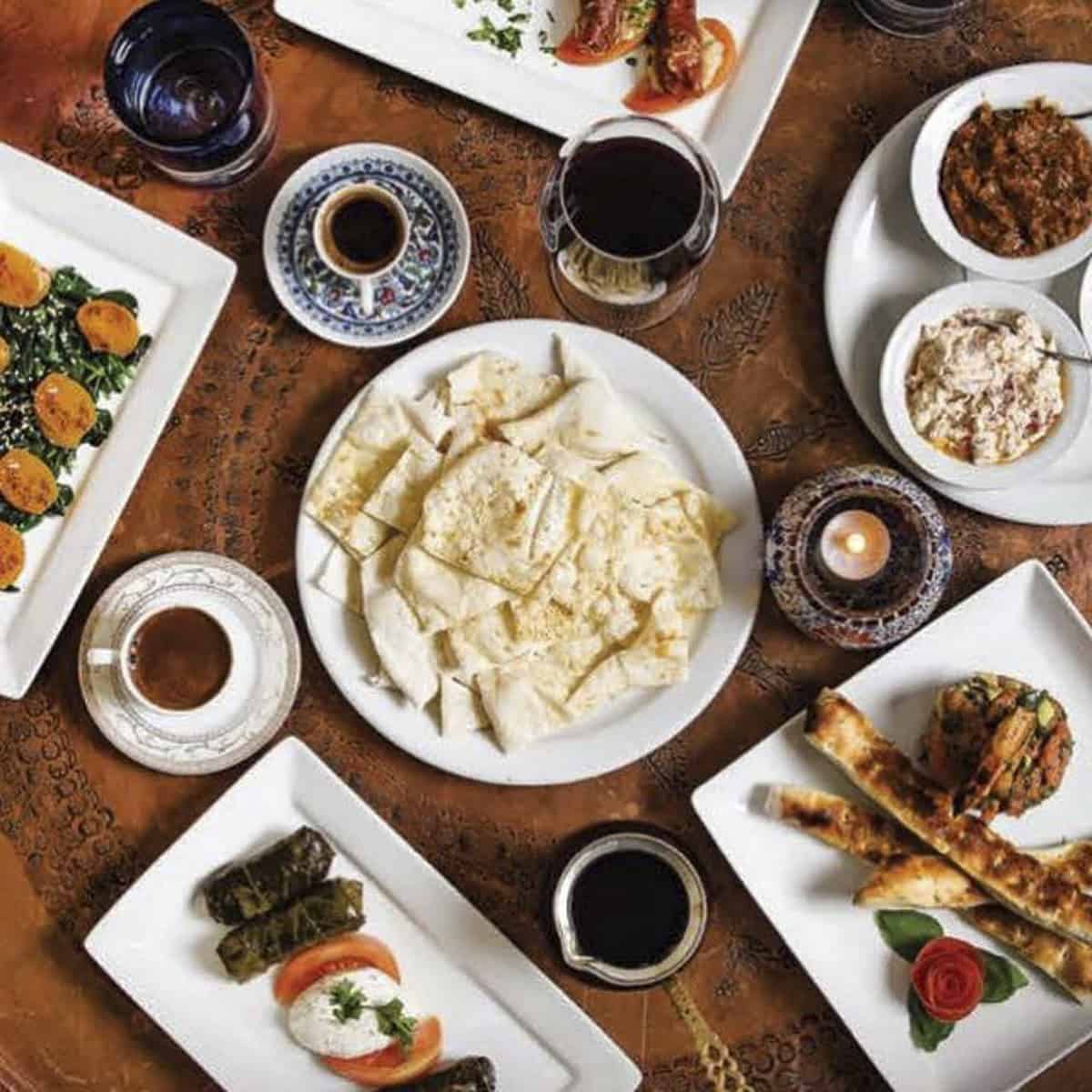 The rich flavours and authentic recipes will make you forget that you're not in the heart of Istanbul, but right here in Alberta. Sofra definitely deserves its spot on this list of top Edmonton restaurants.
Royal Pizza
Location: 290 Saddleback Rd NW / numerous locations
We couldn't create a list of the best local restaurants in the city without mentioning one of the top Edmonton pizza places, could we? Royal Pizza is our choice for a tasty slice. With five locations in Edmonton, the chain is known for its thick crusts, homemade sauces, and generous toppings.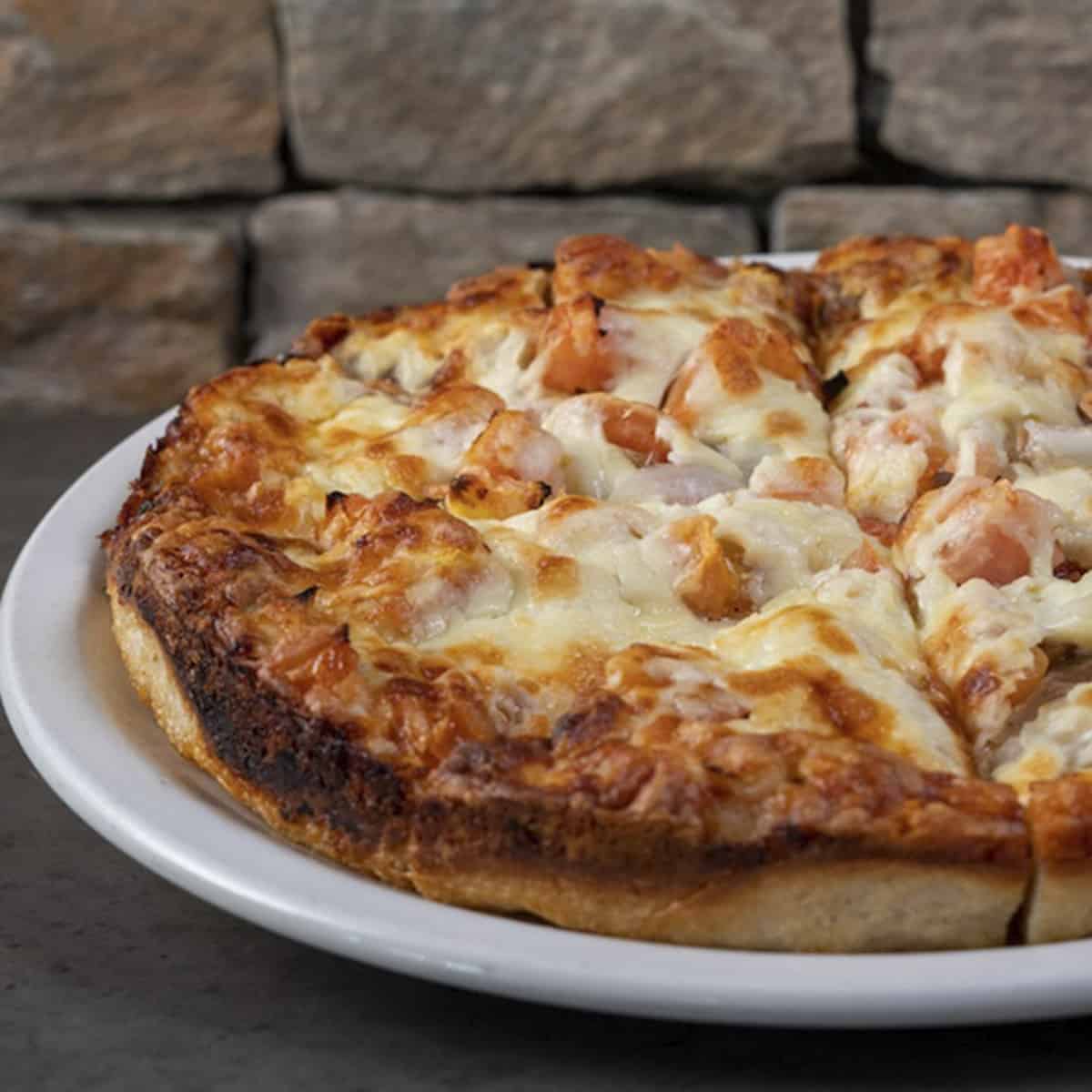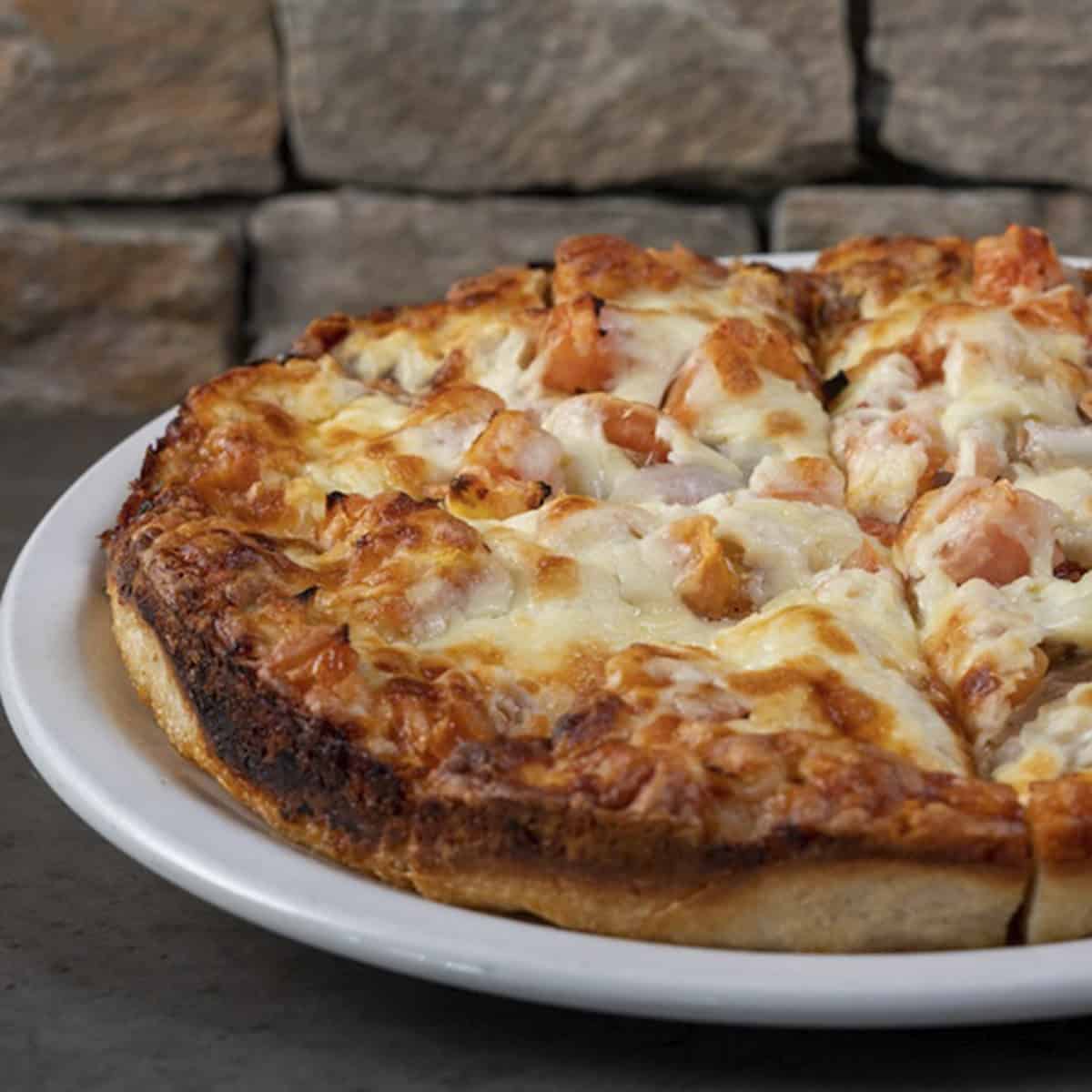 Choose from one of their classic recipes or build your own using your favourite ingredients. They also have a long list of starters and mains for those who aren't in the mood for pizza, or who would like a little of both! Simple but hearty, Royal Pizza makes for a quick and easy dinner.
Zula Kitchen and Wine Bar
Location: #120, 14055 West Block Dr NW
We're always suckers for Turkish food, so the newly opened Zula Kitchen and Wine Bar is one of our first choices for Edmonton restaurants. Located in the Glenora West Block, the menu at Zula brings a unique blend of flavours to each of its dishes. In Turkish tradition, expect to get intimate with your guests as most of the dishes on the menu are designed for sharing. And it's a good thing because you'll seriously want to try everything!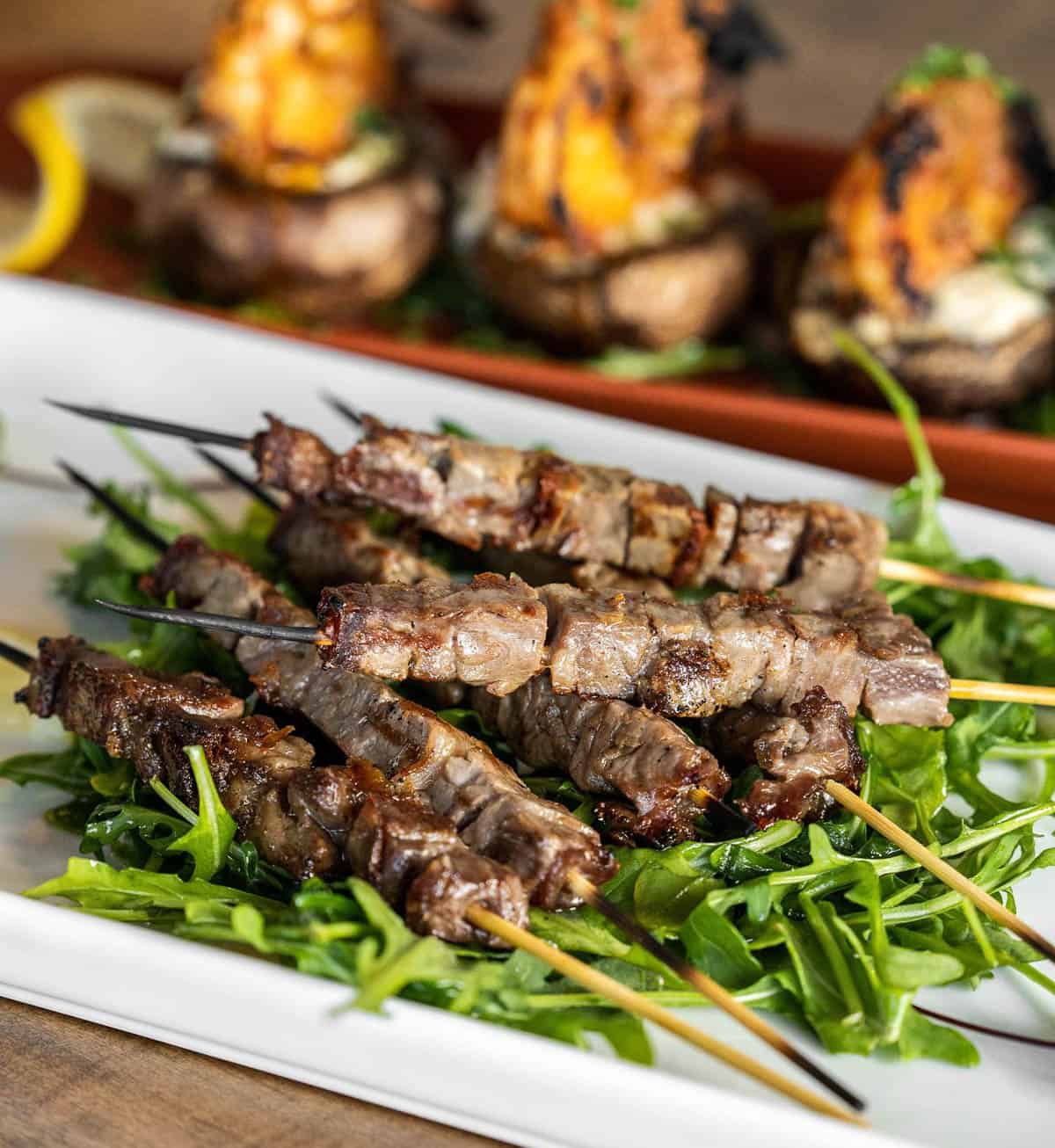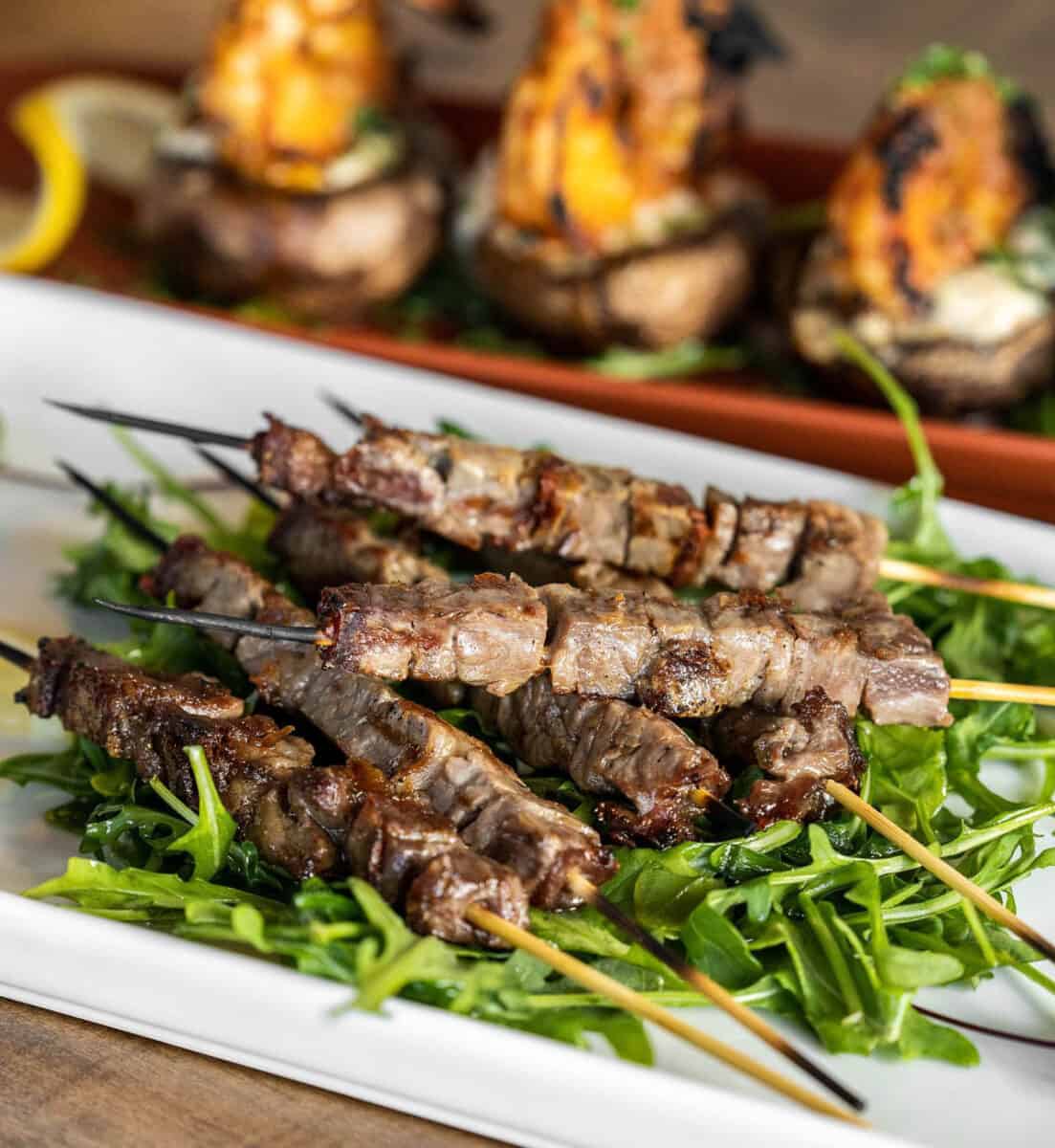 For an appetizer be sure to try the feta stuffed apricots, stuffed calamari or the lamb sausage with house-made hummus. As for a main, if your party is hungry, go with the Kebab (chicken thighs, lamb loin chops, beef tenderloin shashlik) and or the Seafood Board (grilled lobster tail, seared scallops, grilled tiger prawns, and grilled octopus). Their steaks are also premium quality and our choice is the 6oz Wagyu striploin topped with house-made bone marrow compound butter. Most importantly, leave room for dessert. Their baklava is to die for!
Cafe Amor Bistro
Location: 10807 106 Ave NW
Open for lunch and dinner, Cafe Amor Bistro gets phenomenal reviews across the board. With a cozy dining room and attentive service, the restaurant features Italian food that's sure to please. Choose from a panini for lunch – our favourite is the meatball panino, a signature dish – and, for dinner, we recommend sharing as many dishes as you think you can eat… choose a few plates of pasta between friends and try not to argue over who gets the last bite.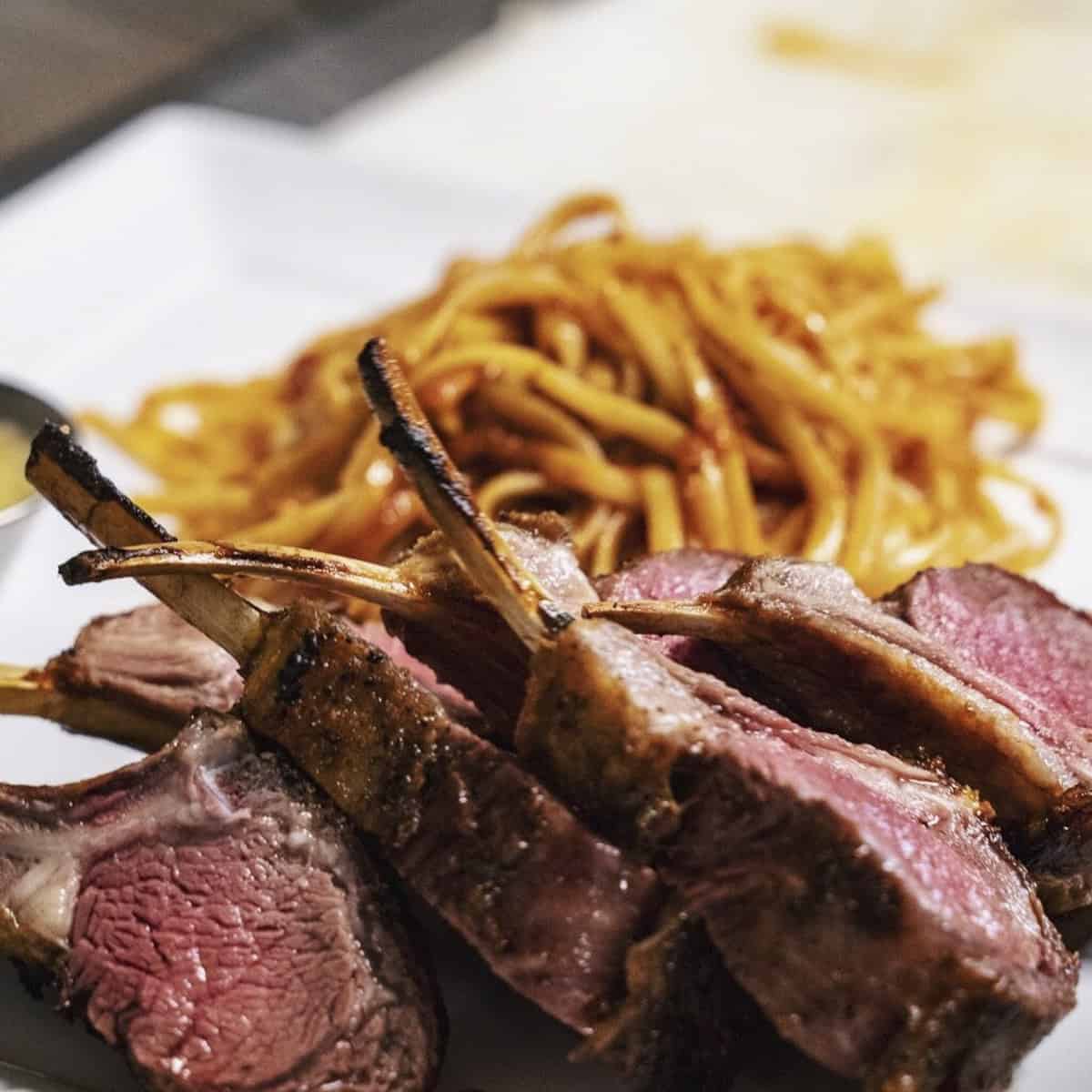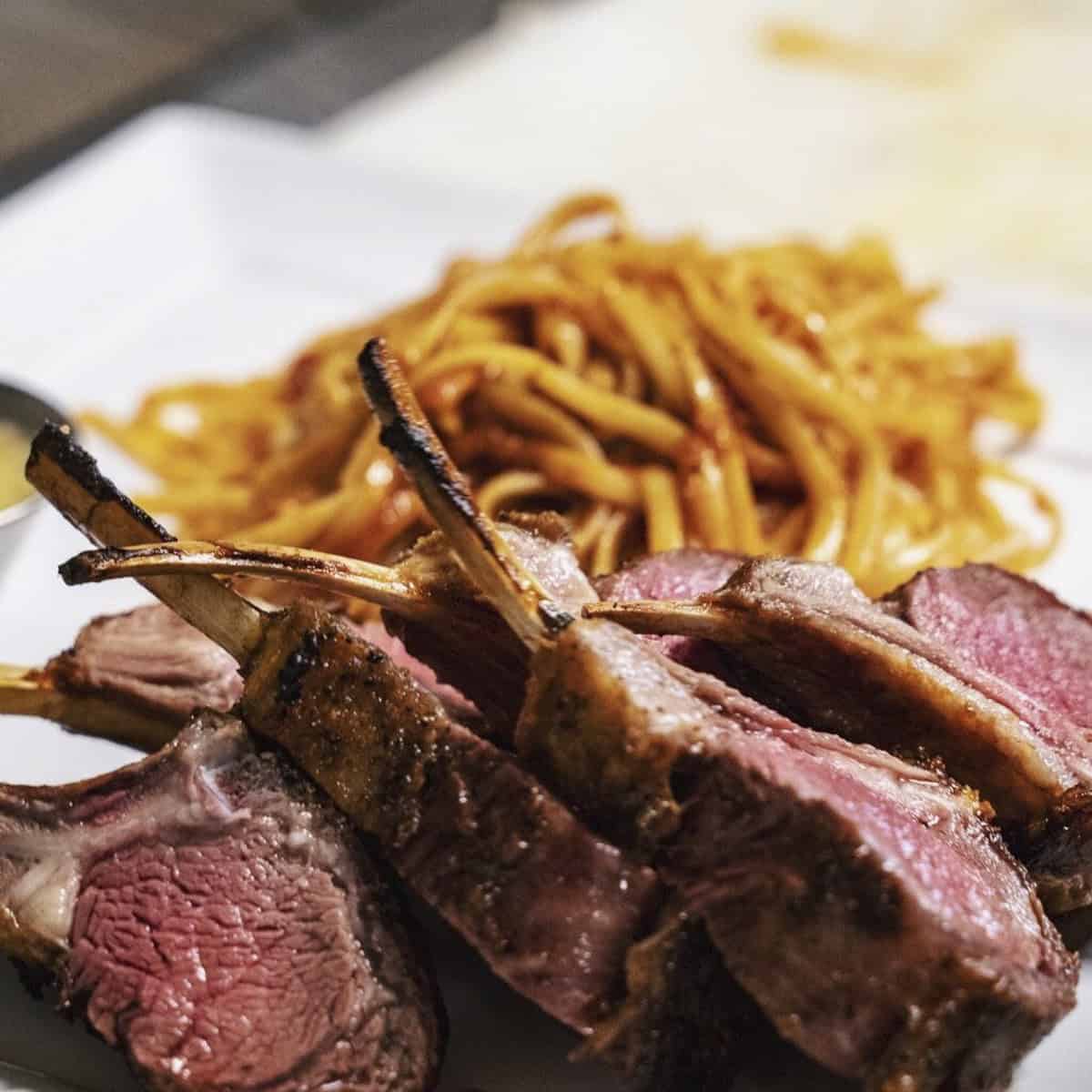 All of the pasta is made in-house, so recognize that it may be almost impossible to pick a favourite! For those on the go, there are also excellent dinner packs that make evenings at home all the more special.
Tzin Wine and Tapas
Location: 10115 104 St NW
Tzin Wine and Tapas is the place to go in Edmonton if you're looking for an amazing wine list and a tapas bar that will have you feeling as though you're on holiday in Europe. This intimate restaurant is home to outstanding service, a cozy atmosphere, and an exceptional menu that focuses on – as you can tell by the name – tapas, or small plates.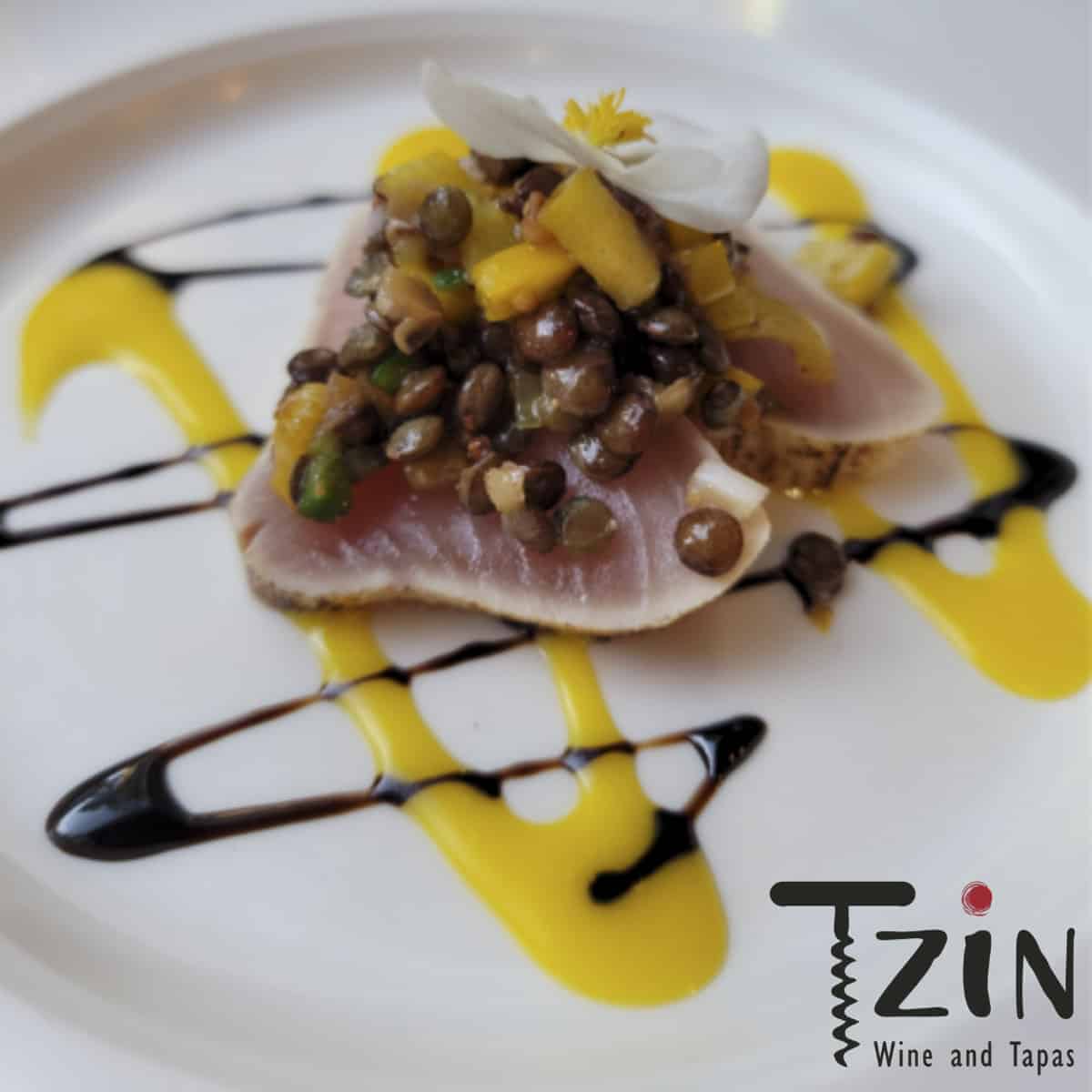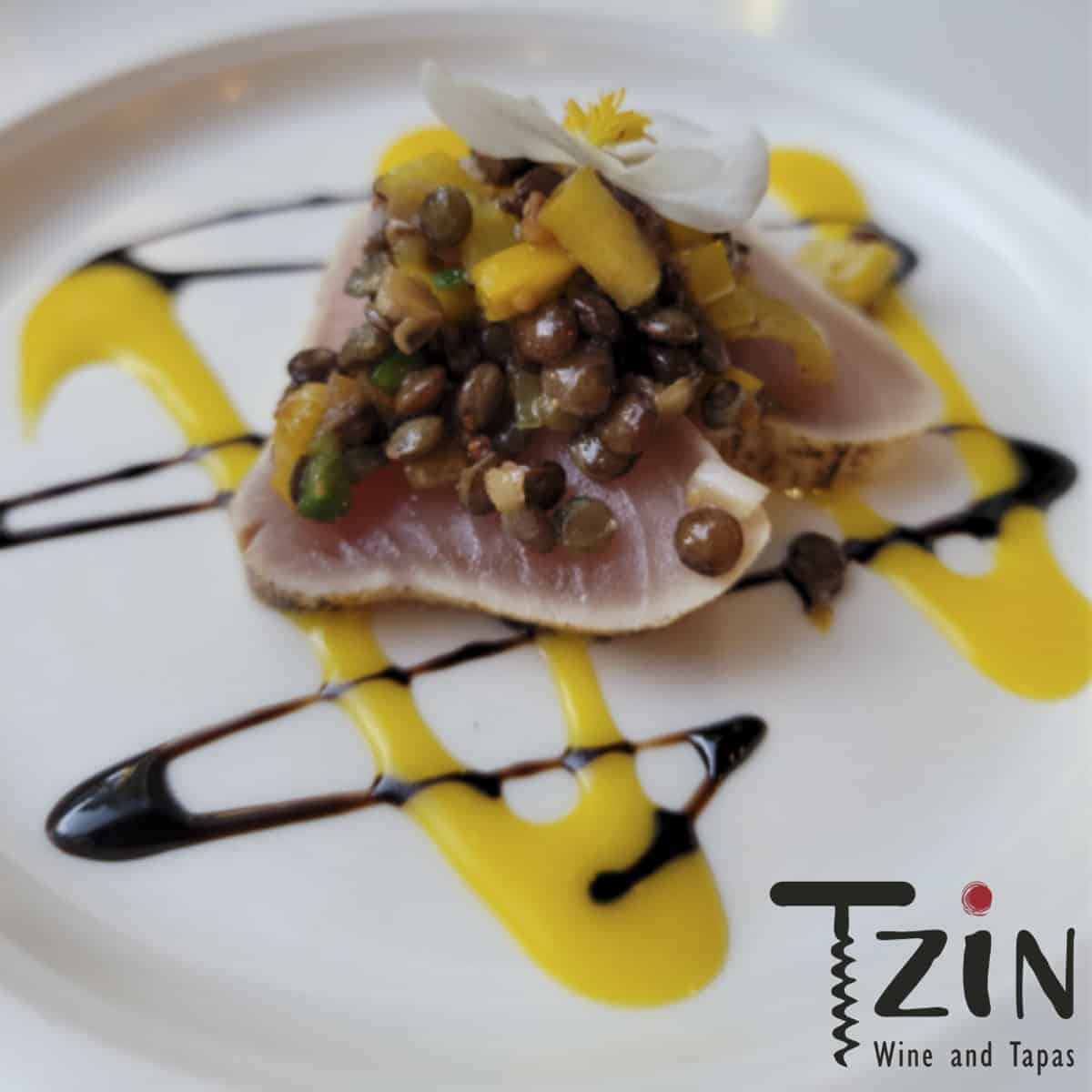 You won't be disappointed with the wine pairings that the extremely knowledgeable servers recommend… each pairing is designed to bring out the flavours of the food and the wine. Tzin is a must-visit spot for Edmonton restaurants.
Ernest's Dining Room
Location: 10701 118 Avenue
The secret is out about Ernest's Dining Room. It's rated as an "Edmonton top dining experience" because of its contemporary cuisine at very reasonable prices. The reason for the value is because these are some of Edmonton's best chefs in training at NAIT's culinary program. There are often special events and international cuisine-focused menus to enjoy. A lot of the proceeds raised from events and meals go towards funding for the students to travel abroad to take part in further culinary training.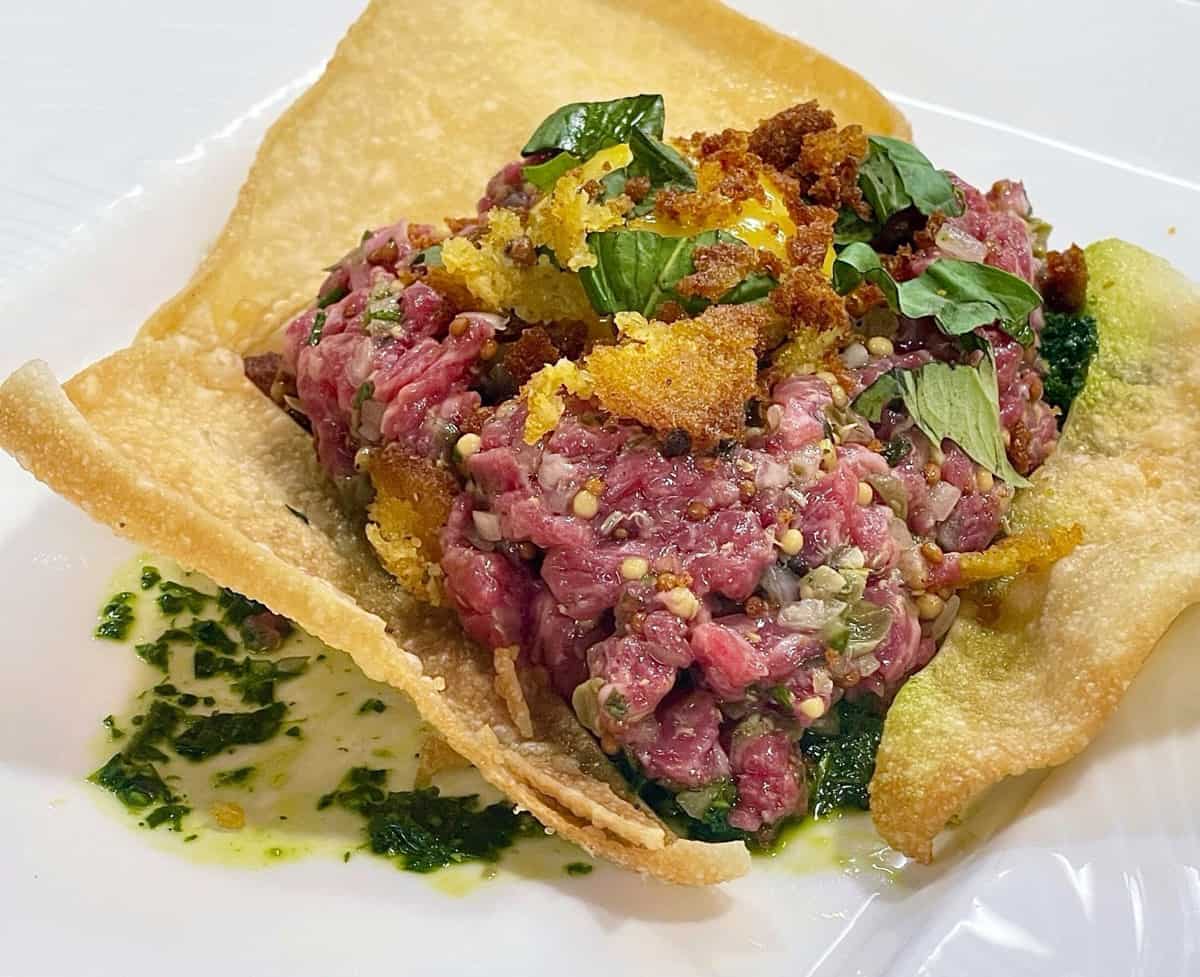 The food and service here is exceptional. Here, the unshakable belief is "that one should celebrate all that is grown, harvested, or bountiful from where you live." And the menu creation reflects this. Their beef tartare with smoked mussel emulsion and bannock crumble incredibly melts in your mouth. Their beef short ribs effortlessly fall off the bone and pair incredibly with the juniper sauce. And for dessert, do not miss trying the Yuzu Coconut Panna Cotta. The flavour is so tropical and fruity plus, you have to love that jiggle. Walk-ins are welcome, but we highly recommend you book a table!
If you're looking for some light eats, or just to get a good java fix, don't miss reading about the best Edmonton cafes and coffee shops!
Looking for a place to relax after eating your heart out? Check out our guide to Edmonton hotels.
Or if you also want a place to help wash down all that delicious food, check out this post on the best Edmonton breweries.
There is a great friendly rivalry between Alberta's two biggest cities, including for who has the best food. Try both and compare using our guide to the best Calgary restaurants. Or if you want to also test out how smaller cities stack up, try some Sherwood Park restaurants nearby.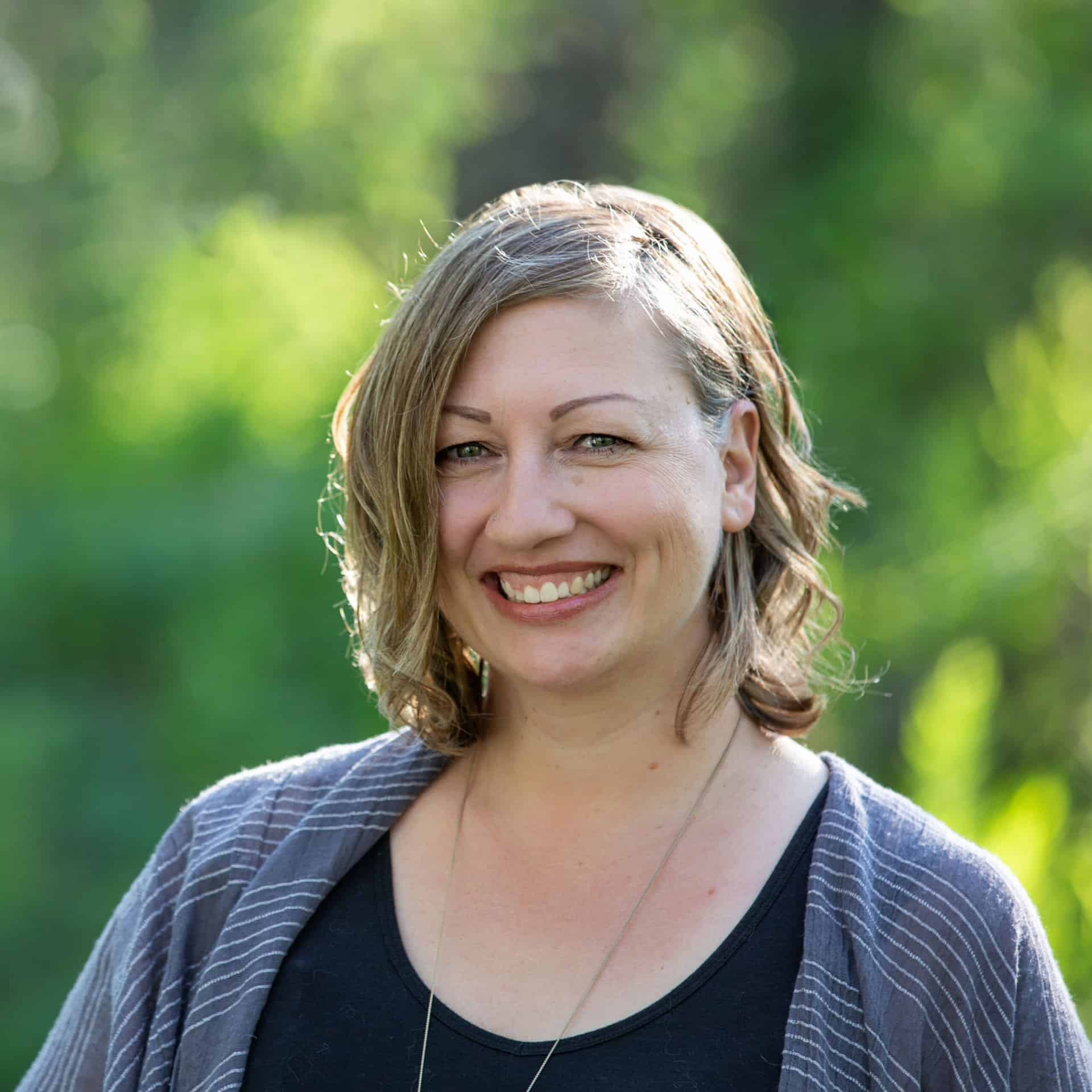 Dalene Heck is a co-founder of Road Trip Alberta. She was born in Edmonton, grew up in the Peace Country, and has ventured to almost every corner of Alberta and the world (she's travelled to 60 countries)! She is a serial blogger, the CEO of HMI Marketing, co-creator of the Trip Chaser card game, a leukemia-slayer, and cat whisperer.