Disclaimer: This page may contain affiliate links. Please review our full Terms and Conditions for more information and our Privacy Policy. Note that any pricing, operating hours, or other such information provided below may have changed since initial publication.
Compiled by the Road Trip Alberta team
Last updated on March 22, 2023
It's no secret anymore that Alberta's capital city has become a hot foodie destination (check out this list of top restaurants in Edmonton and use it to guide you through the best), but there are also plenty of amazing Edmonton cafés and coffee shops to also be adored.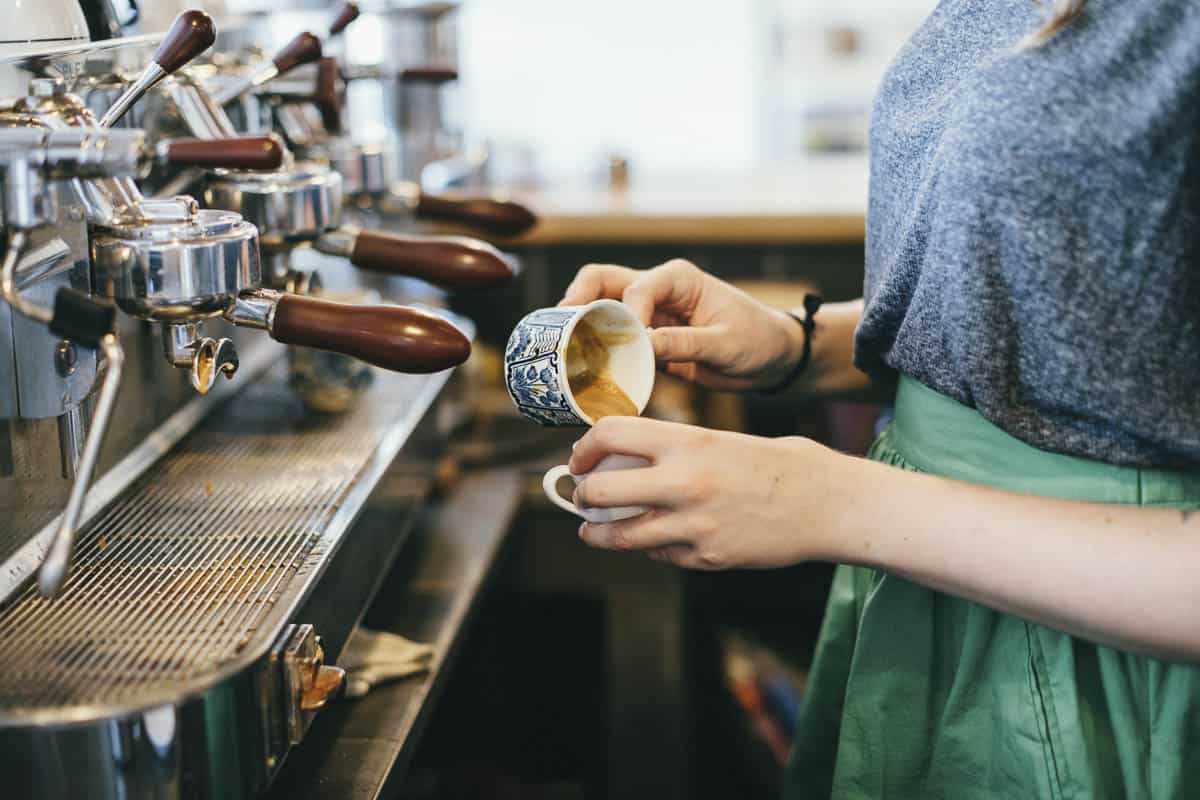 Choices across the whole of the city are plentiful; you don't have to travel far to enjoy some stellar java and treats to go with it. Offering everything from vegan options to vintage art and everything in between (including good coffee, of course!), find our choices for where to go in the list below.
The Best Edmonton Cafés and Coffee Shops
The Moth Café
Location: 9449 Jasper Ave
The Moth Café has garnered a ton of success since its opening, and it's easy to see why it so often makes the list of the best Edmonton cafés. This plant-based café has a delicious selection of healthy food including vegan café dishes and gluten-free nibbles, and the space itself is absolutely stunning: think exposed wood beams, bright sunshine, and tons of hanging plants.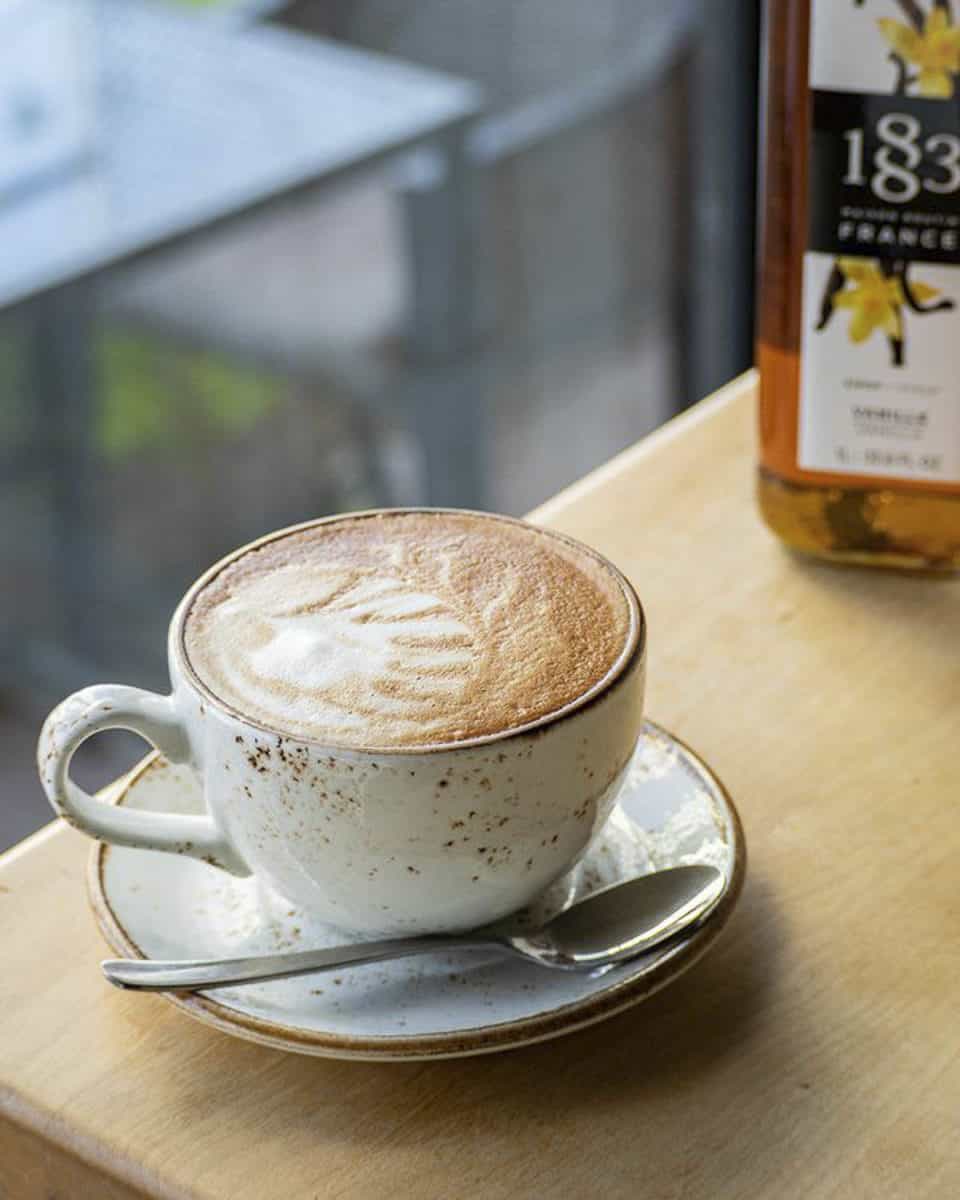 Stop in for a tea latte, kombucha on tap, or one of their fresh ice blends like the iced cashew chai. There are also plant-based wines and beers, freshly baked sweets, and an extensive breakfast and lunch menu that serves up everything from jackfruit crab cakes to veggie burgers to breakfast sandwiches. The space also often holds events in the community, such as poetry nights, vinyl brunches, plant swaps, craft workshops, and more.
Duchess Bake Shop
Location: 10718 124 St
You can't get much better than a French bakery, and Duchess Bake Shop in the heart of Edmonton is just that; you'll feel as though you've stepped into a Parisian café from the moment you enter the shop. Available for take-out or eat-in, this beautifully designed space is famous for its pastries and French café fare, and you'd be hard-pressed to find a better croissant anywhere in Alberta. Also noteworthy are their freshly baked cookies, brownies, galettes, macarons, scones, pies, and shortbread.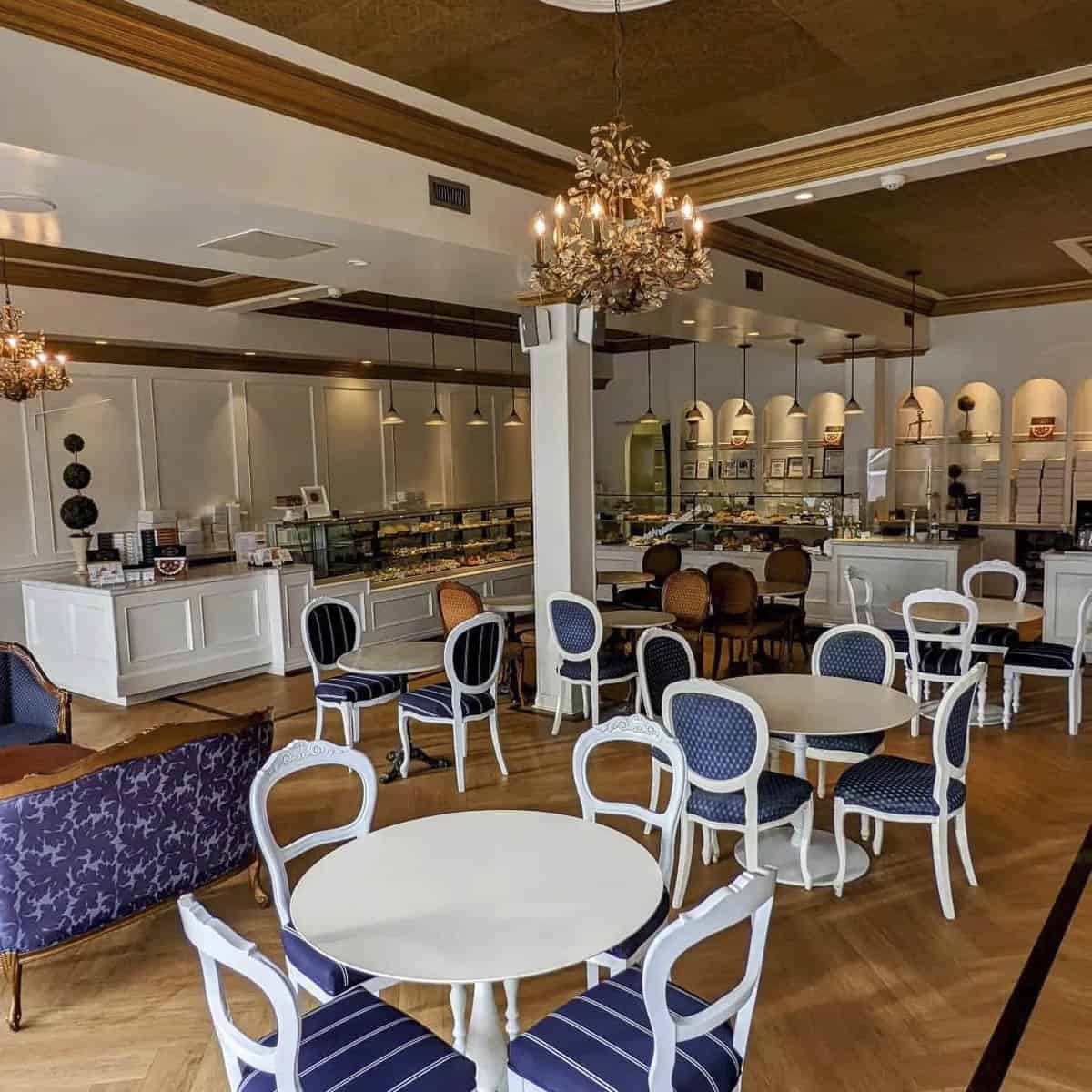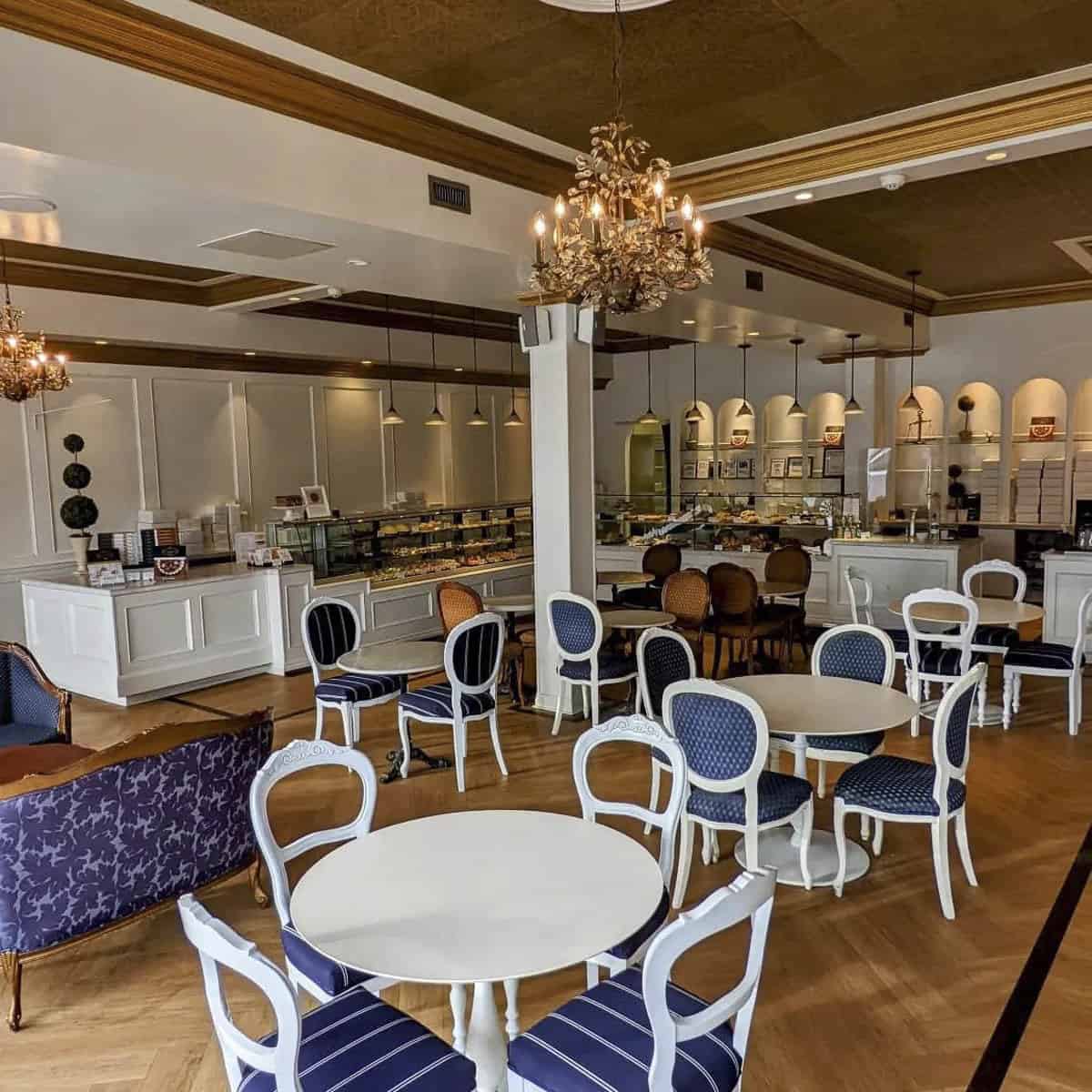 Bonus: if you're looking for something cool to do in Edmonton, check out one of their baking classes so you can learn from the experts themselves. The most difficult part of visiting Duchess Bake Shop? Choosing what you'd like to eat and drink!
La Bosco Bakery & Café
Location: 10413 79 Ave NW
La Bosco is one the most popular Edmonton cafés to stop in and sample the delectable line of Japanese and French-inspired pastries. Many also stay for the incredible ambiance and beautiful patio just off Whyte Ave. It is the ideal location to catch up with friends and loved ones while luxuriating in the stunning space. Are you a self-proclaimed Selfie Star? There are plenty of opportunities to get unique shots for the 'Gram including colourful murals, a large heart-shaped wreath, and a twinkly but industrial style that leaps from the camera.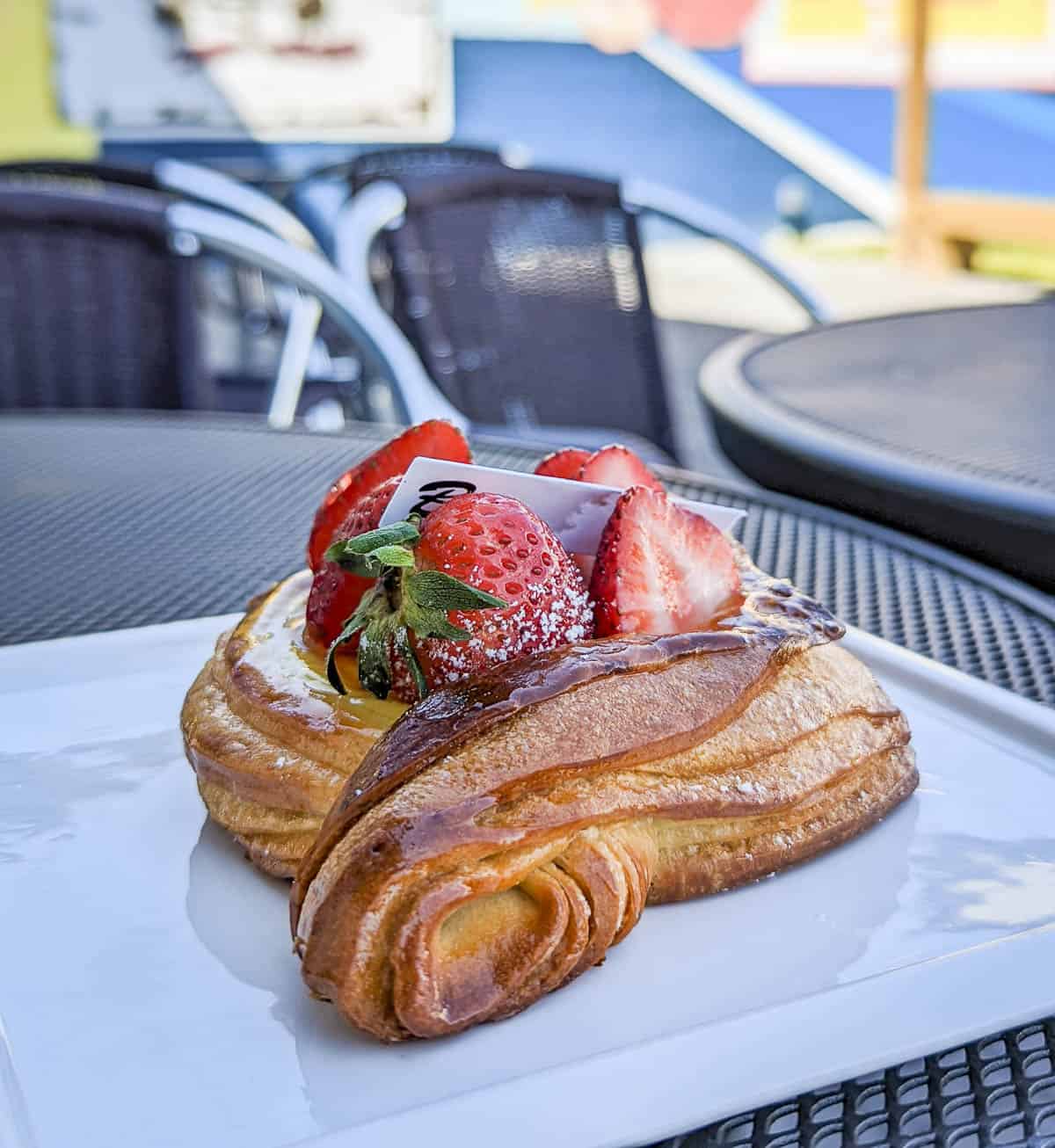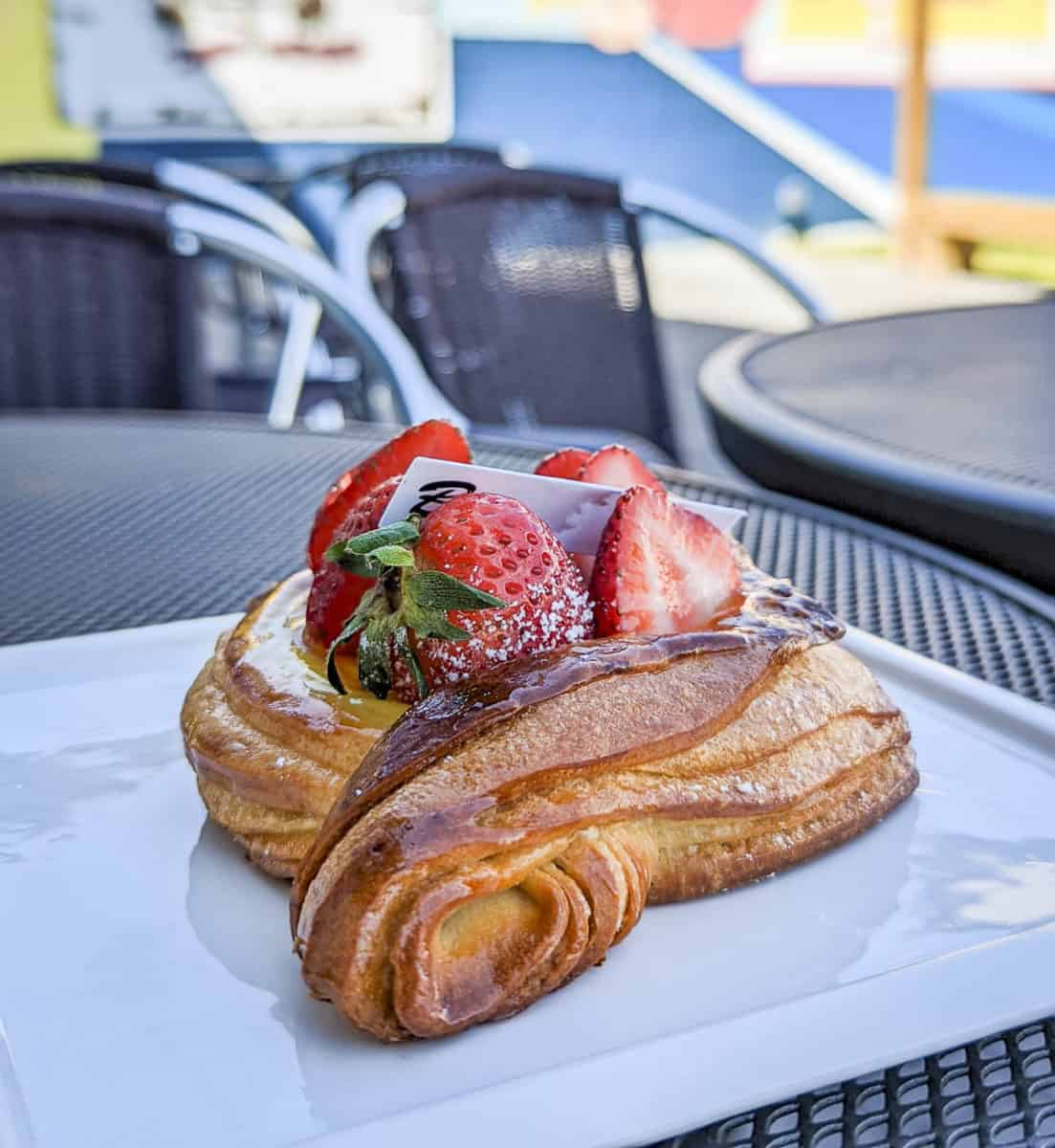 But don't forget about the delicious coffee and food which is pretty as a picture as well! Expect unique daily specials like watermelon-ade that are perfect for hot summer days. And the pastries? Don't miss trying the croffle (a cross of croissant and waffle) when it's available, as it is simply to die for.
Iconoclast Koffiehuis
Location: LeMarchand Mansion and Oliver Exchange Building
There's everything to like about Iconoclast Coffee. Their passion for roasting coffee since 2009 in Edmonton has resulted in creating daily small batches of coffee to serve their customers. The coffee is complex, robust, smooth, and simply delicious. What's more to like about Iconoclast? Their coffee is served only in compostable containers and they support living wages for their staff. And their pastries and tasty treats are worth a try as well.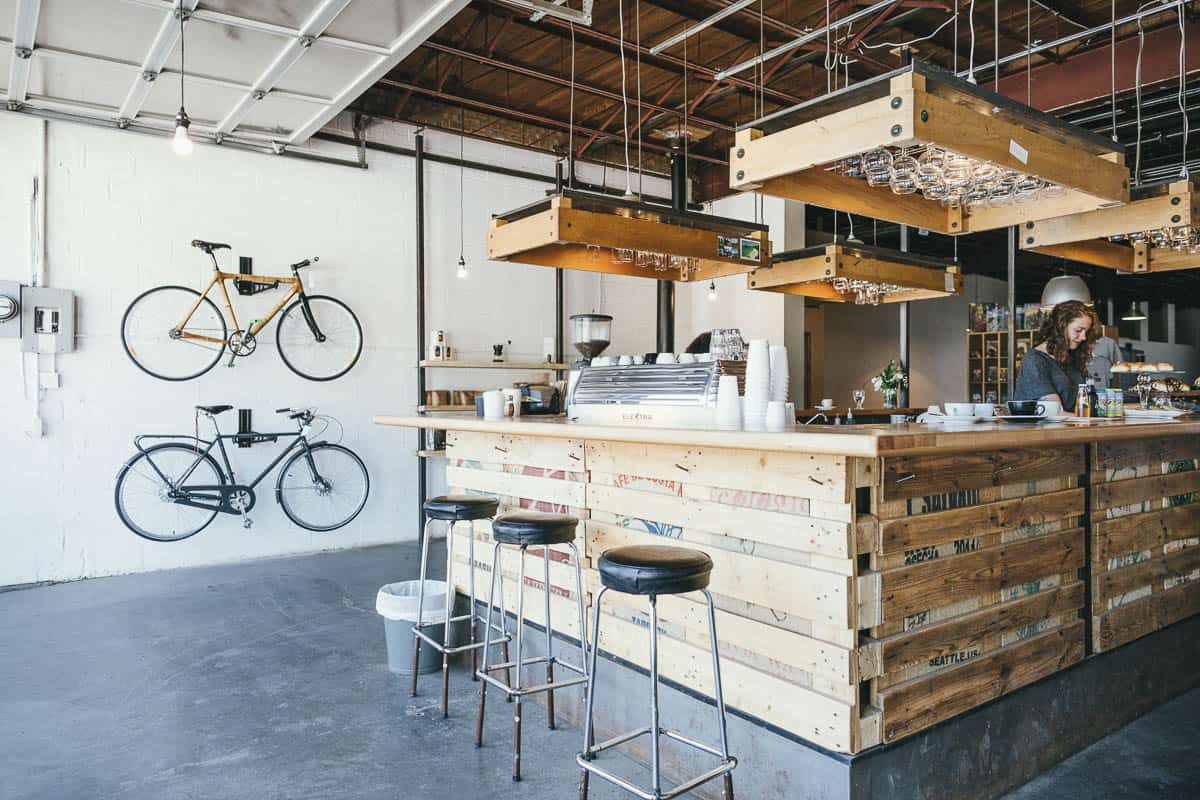 Their two locations are popular amongst students, and those looking for a place to pull out the laptop to get some work done. Both locations have a very hip and trendy vibe and the whole Iconoclast team works hard to bring Edmontonians the perfect cup of coffee.
Lock Stock Coffee
Location: 10534 Jasper Ave
One of the best Edmonton coffee shops is definitely Lock Stock Coffee, known for its superb coffee, pastries, and breakfast sandwiches. With staples on the menu such as Americanos or tea lattes, you're sure to find whatever your coffee preference may be.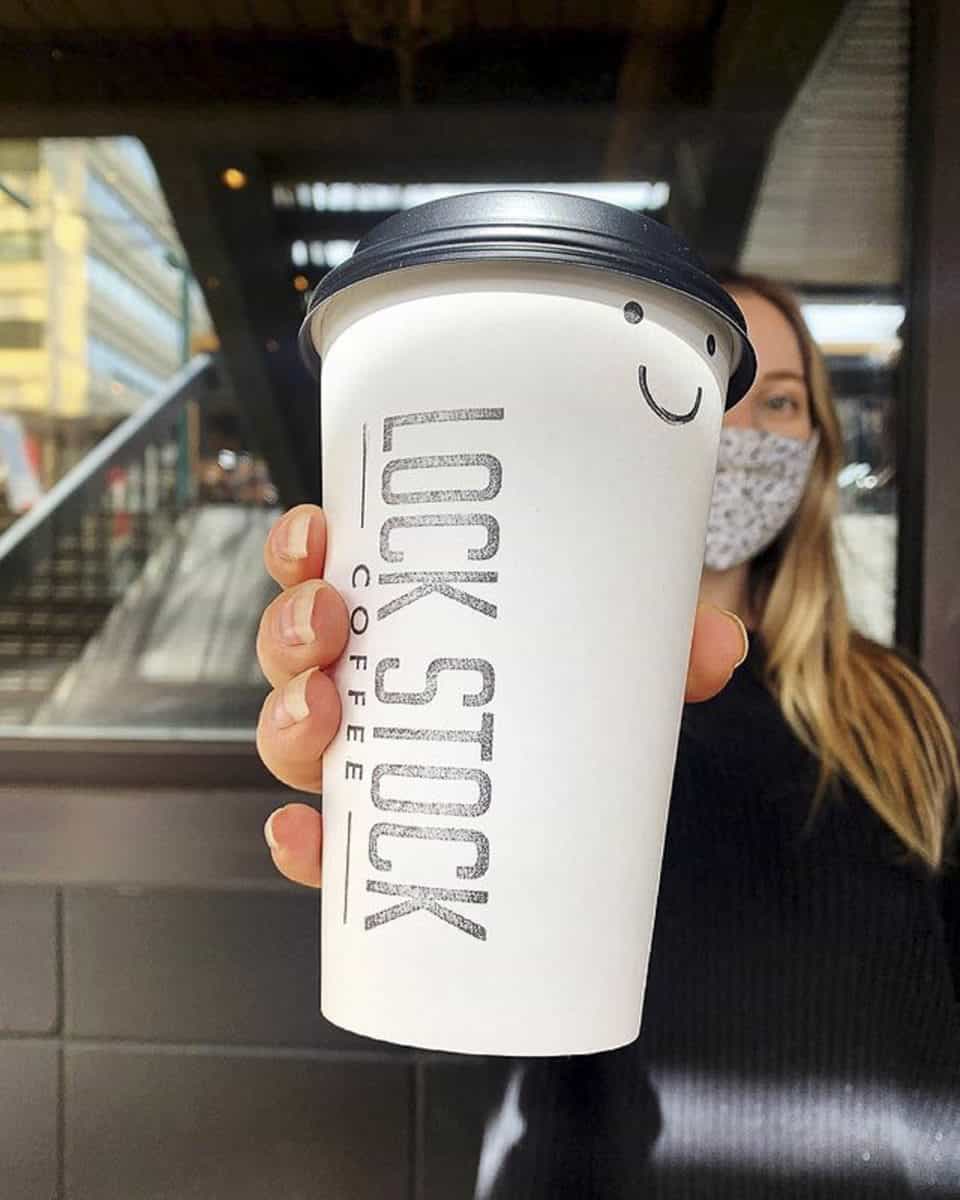 With dark wood accents, exposed brick, and an undeniably cool vibe, Lock Stock Coffee has been a consistent coffee lover's favourite ever since it opened. Stylish and welcoming, it's by far one of the best coffee shops in Edmonton to meet a few friends for lunch, hang out with a great book, or stop in for your daily cup of joe.
The Woodrack Café
Location: 10324 82 Ave NW #102
With a permanent location in the Dominion Hotel as well as pop-up locations around Edmonton, The Woodrack Café is women-owned and all about "good coffee, good vibes". Aiming to provide patrons with "simplicity, consistency, and quality" when it comes to both their coffee and their customer service, this chilled-out space has a wonderful boho feel and terrific coffee to match.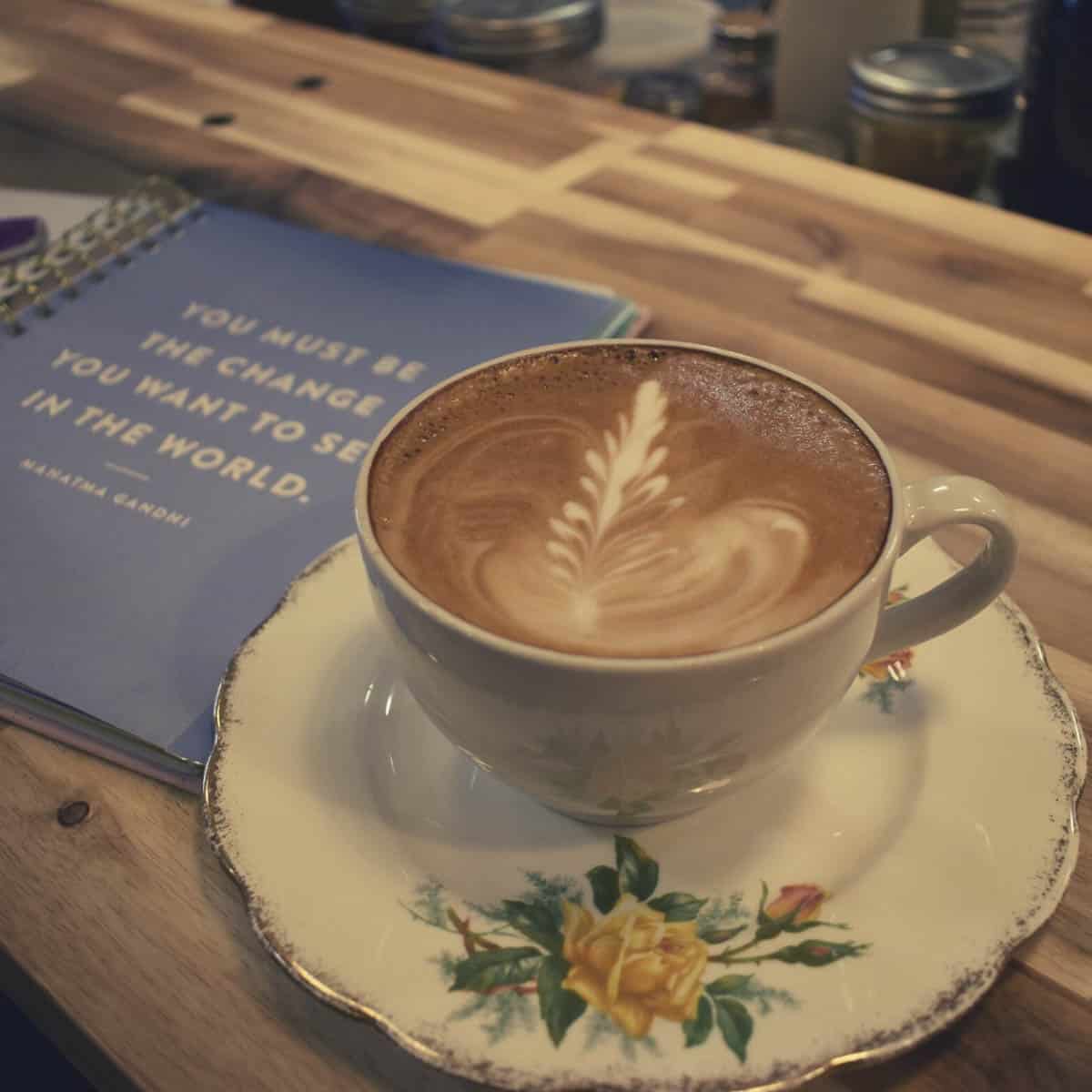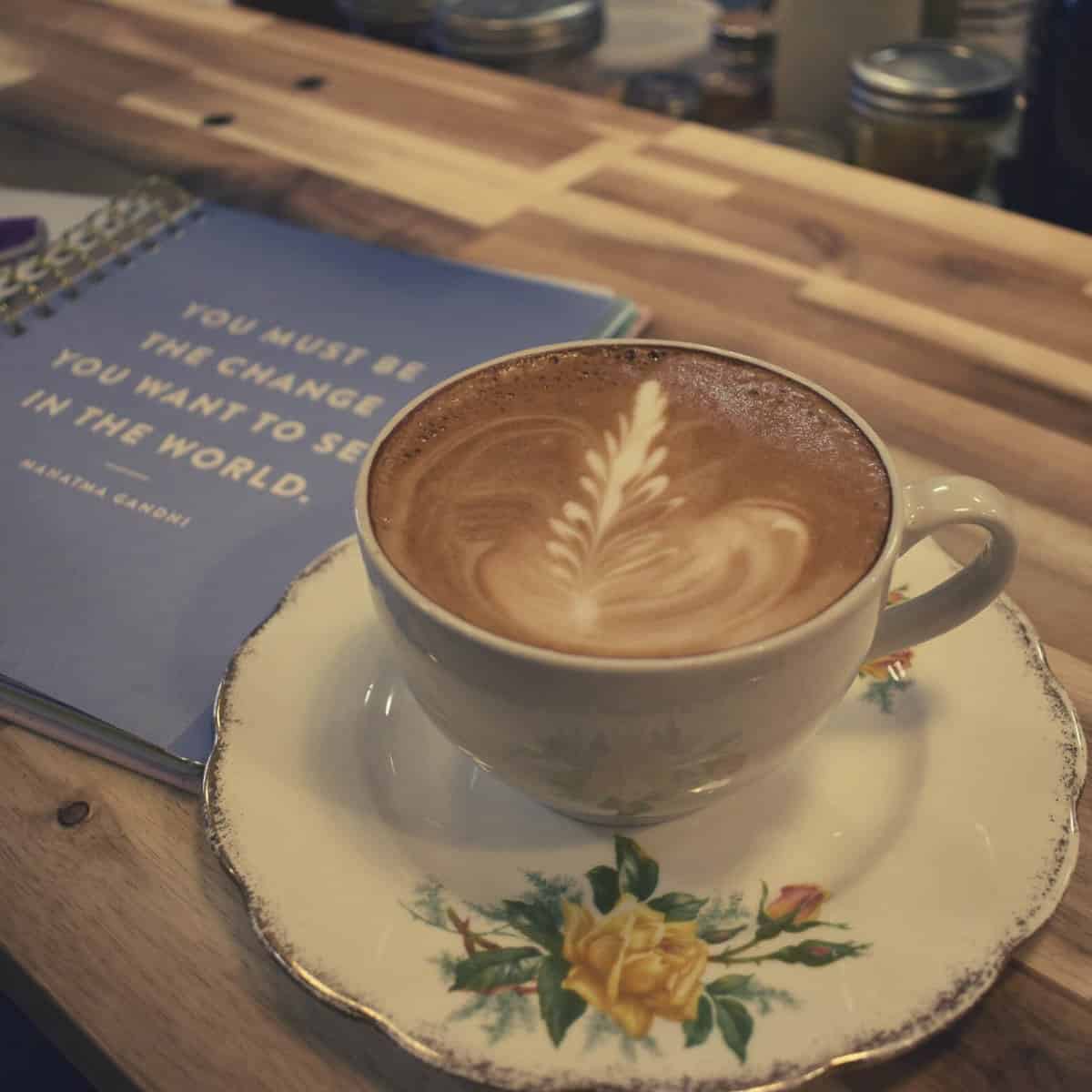 And a heads up for all vintage lovers… they have an excellent selection of vintage items (including throws, mugs, vases, and more) both as decor and for sale.
Transcend Coffee
Locations: 8708 – 109 Street, and 9570 76 Avenue NW
With two locations in Edmonton, Transcend Coffee has a sleek vibe and good authority when it comes to Edmonton cafés; they've been around since 2006, and have garnered very loyal customers in that time. Aiming to provide coffee that is both delicious and sustainable, you're able to purchase not only coffee and coffee subscriptions but also top-of-the-line brewing equipment and accessories.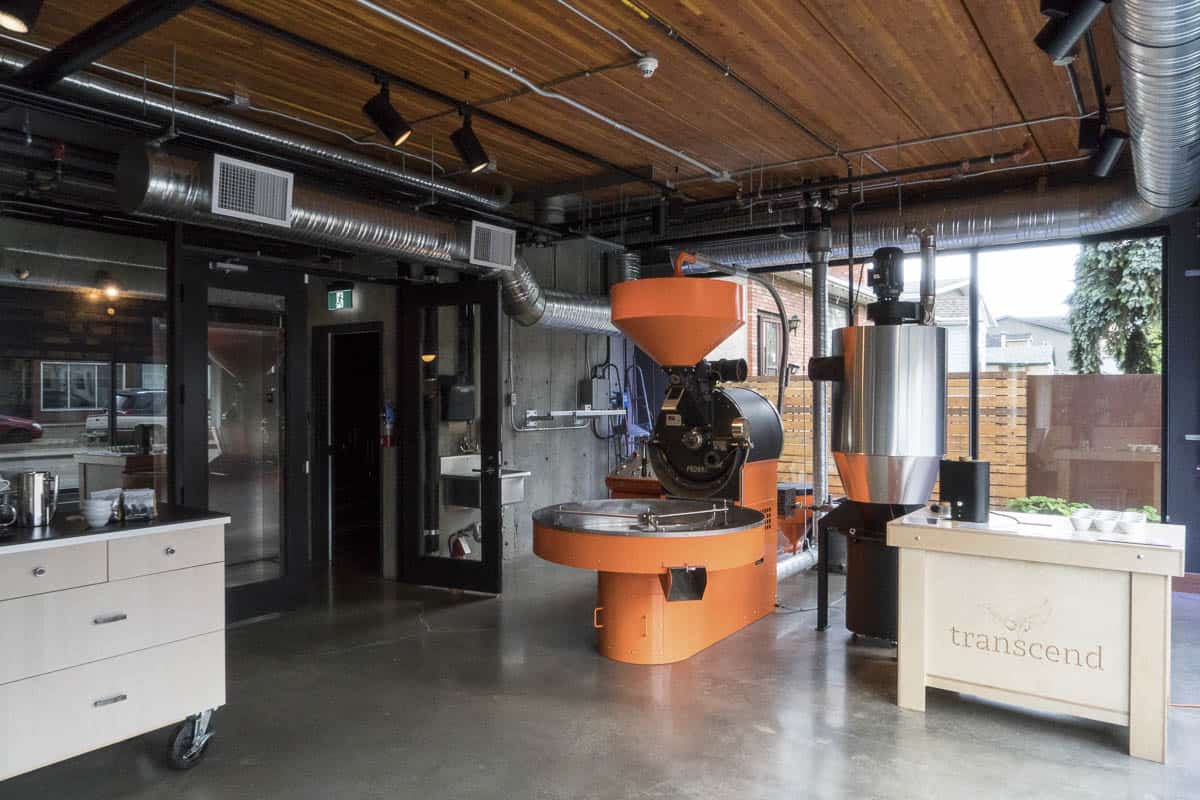 This local Edmonton coffee roaster cares deeply about its product providers, and we love a coffee shop that serves authenticity and sustainability along with every cup.
Little Brick Café
Location: 10004 90 St NW
A visit to Little Brick Café makes you instantly feel at home. Part event space, part general stores, and part café, Little Brick is located in the heart of Edmonton and has both indoor and outdoor seating. Enjoy one of their many coffee drinks paired with something on their food menu; their brunch is one of the tastiest in the city, and we've even put this café on our list of the best restaurants in Edmonton.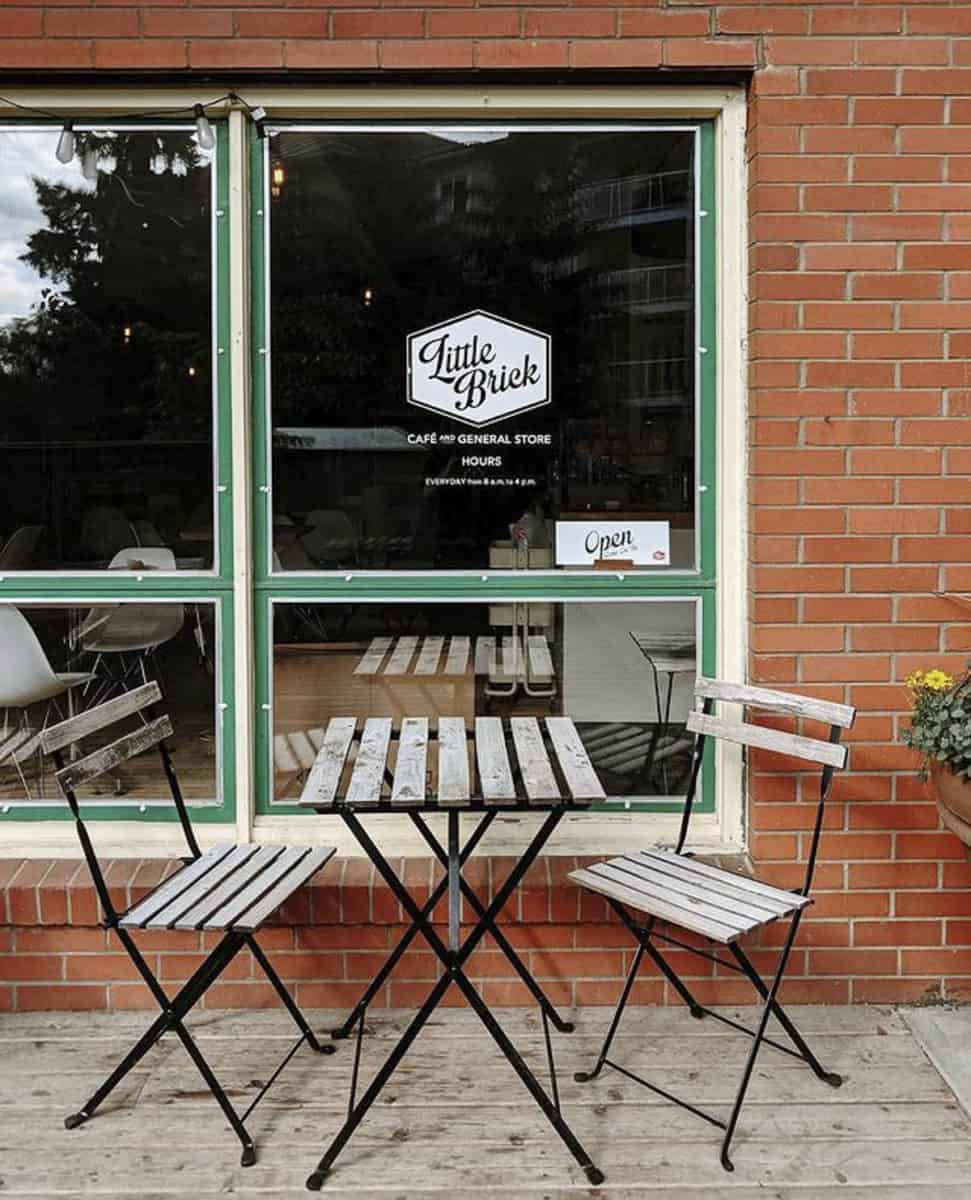 While they certainly serve a variety of regular coffee drinks, try their salted caramel latte, the snickerdoodle latte, or the iced London fog for twists on old classics. Afterward, make sure to stop by the general store for local merchandise.
Brew + Bloom
Location: 10550 115 St NW
One of the most beautiful and unique downtown Edmonton cafés is definitely Brew + Bloom. This space is so much more than just a café: it's also a floral studio and retail store. Stop by the café for a delicious panini, a tuna poke bowl, or cake by the slice, and wash it down with one of their signature cocktails, cold coffee drinks, or warm coffee creations.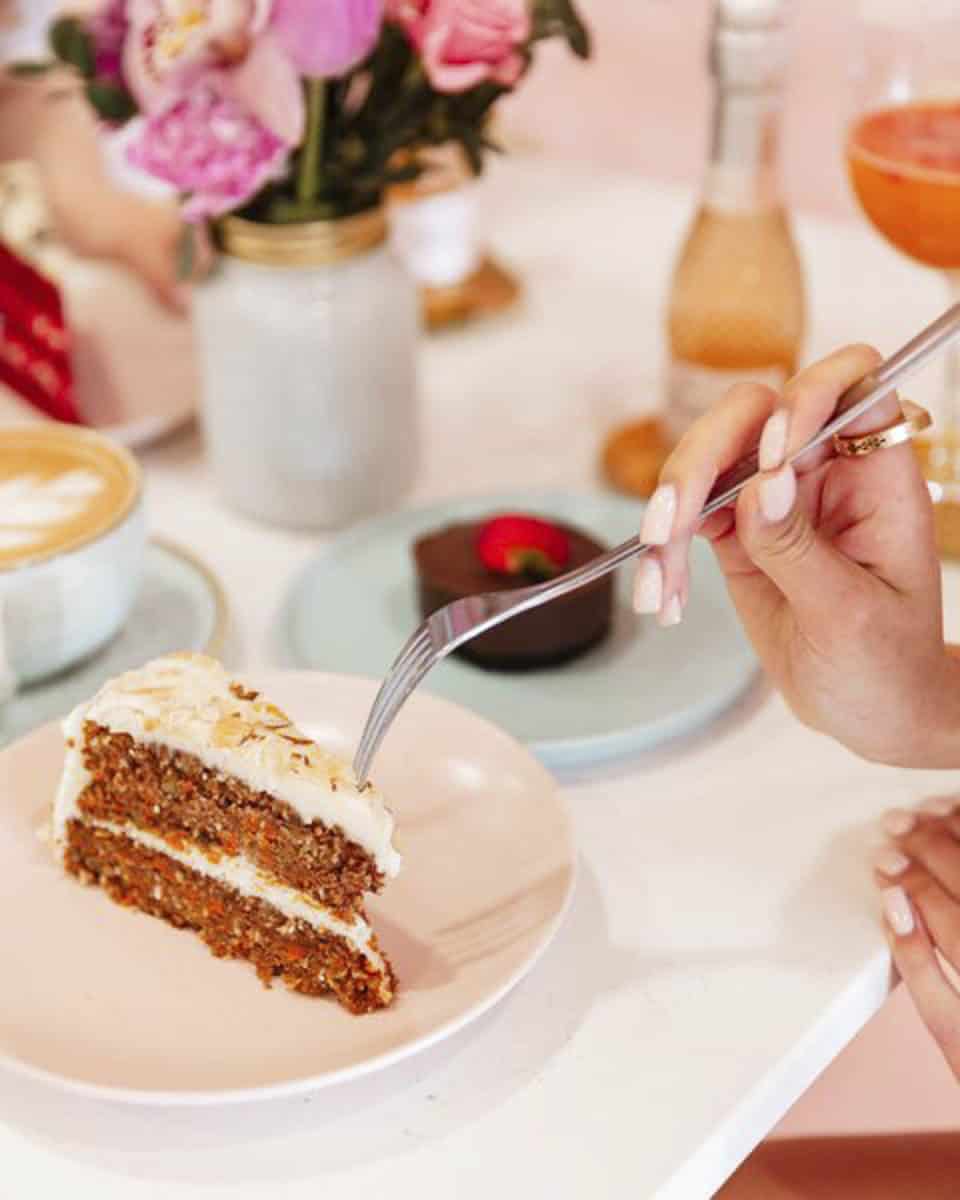 This adorable coffee shop serves Instagrammable lattes – you need to check out the "Sweet Cloud Latte" or "Red Velvet Dream" with cream cheese foam – and Brew + Bloom is also home to Secret Garden, an incredible oasis located behind the shops that host events such as evening yoga with wine.
Swirl Café and Games
Location: 6825 177 Street NW
Attention Pokémon fans! You HAVE to check out Swirl Café & Games in the city's west end. It's one of the most unique Edmonton cafés we've seen and a "one-stop shop for anything Pokémon related". Their menu has a number of espresso-based drinks and teas to choose from. You can also indulge your sweet tooth with their milkshakes and ice-cream swirl concoctions with a number of "swirl-ins" to sweeten it up!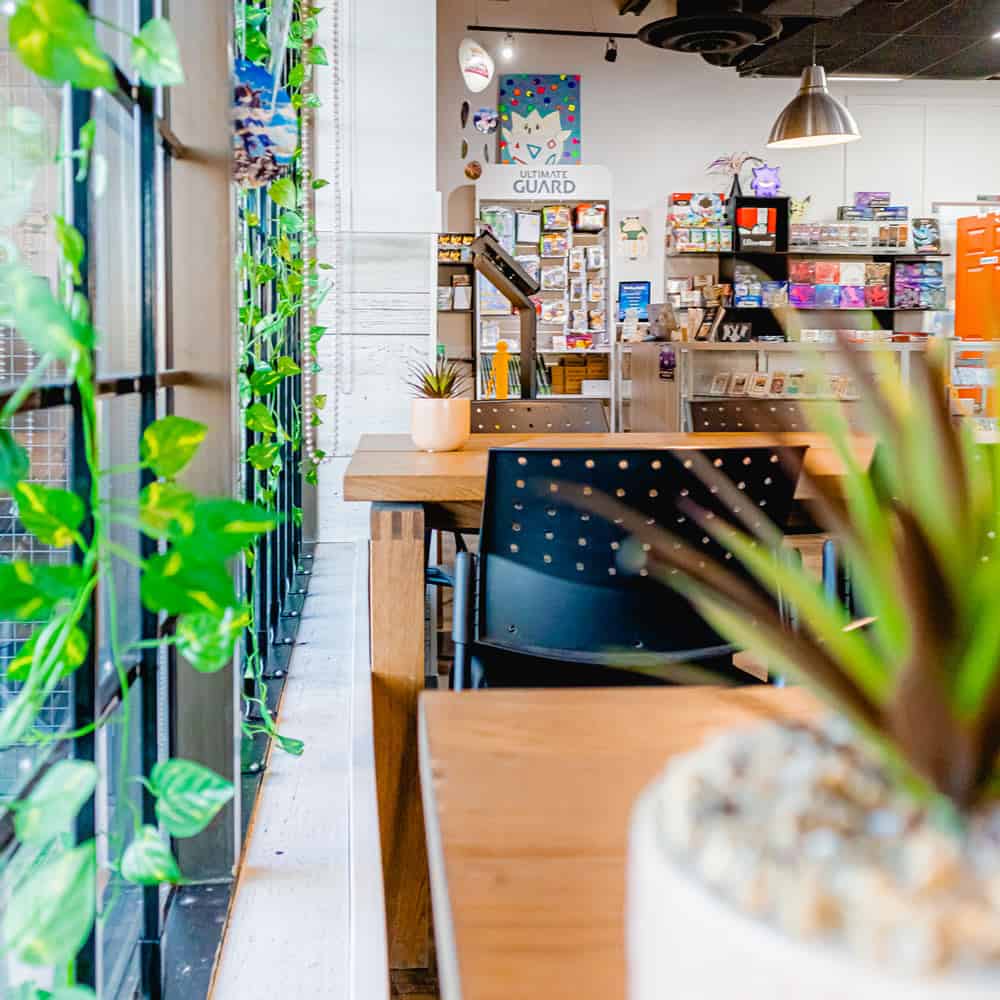 Not only from delicious coffees, milkshakes and ice cream, the themed café hosts in-person play, tournaments and even leagues for Pokémon enthusiasts. There's even a marketplace where you can buy Pokémon cards, or trade/sell your cards for cash or store credit. It's literally a Pokémon dreamland!
Coffee Bureau
Location: 10505 Jasper Ave
Open nice and early – at 7 am on weekdays – you can always count on Coffee Bureau for your caffeine fix, even if the rest of the city hasn't quite woken up yet. With a wide variety of coffee drinks, tea, and baked goods, this Jasper Avenue Coffee spot consistently makes waves when it comes to the best Edmonton coffee shops.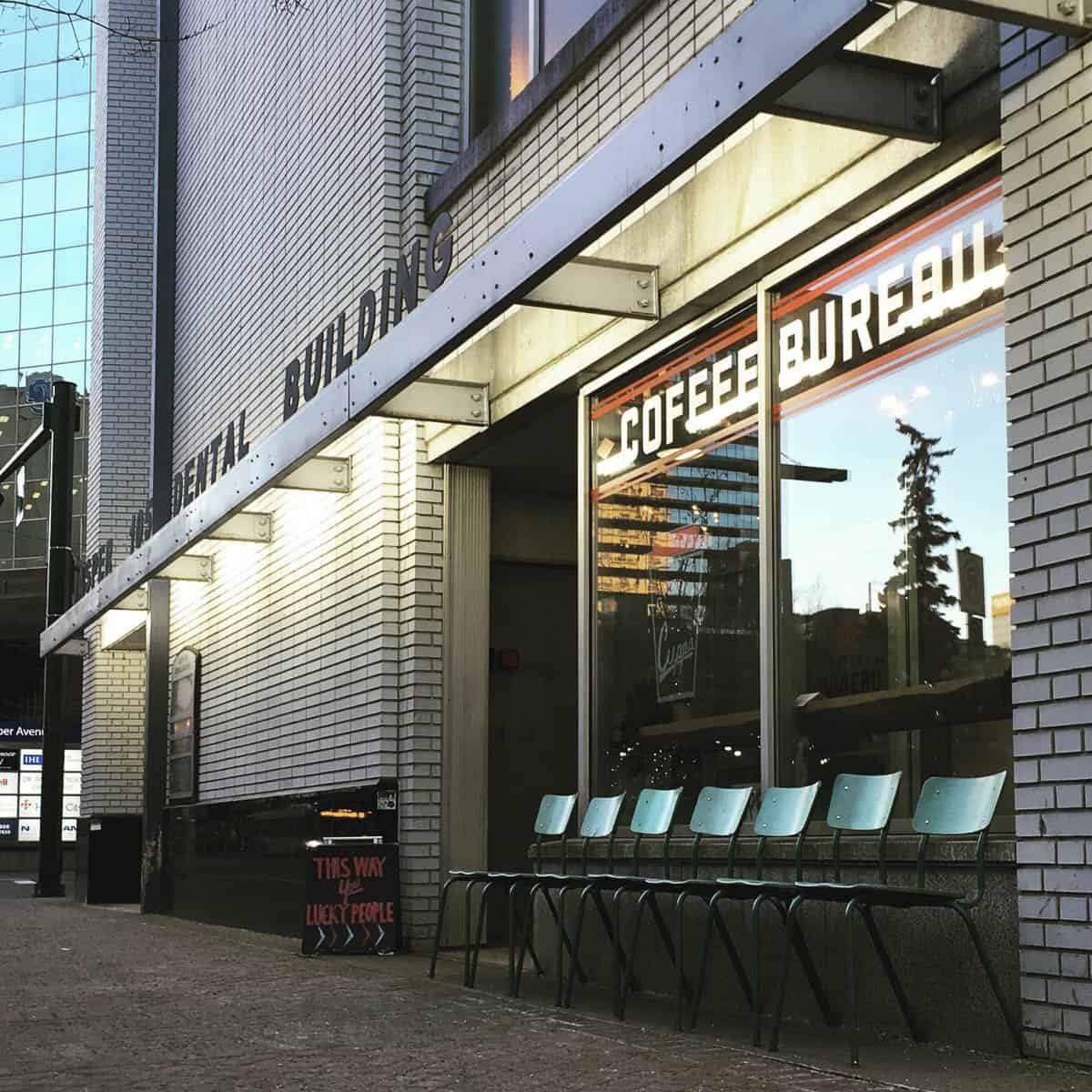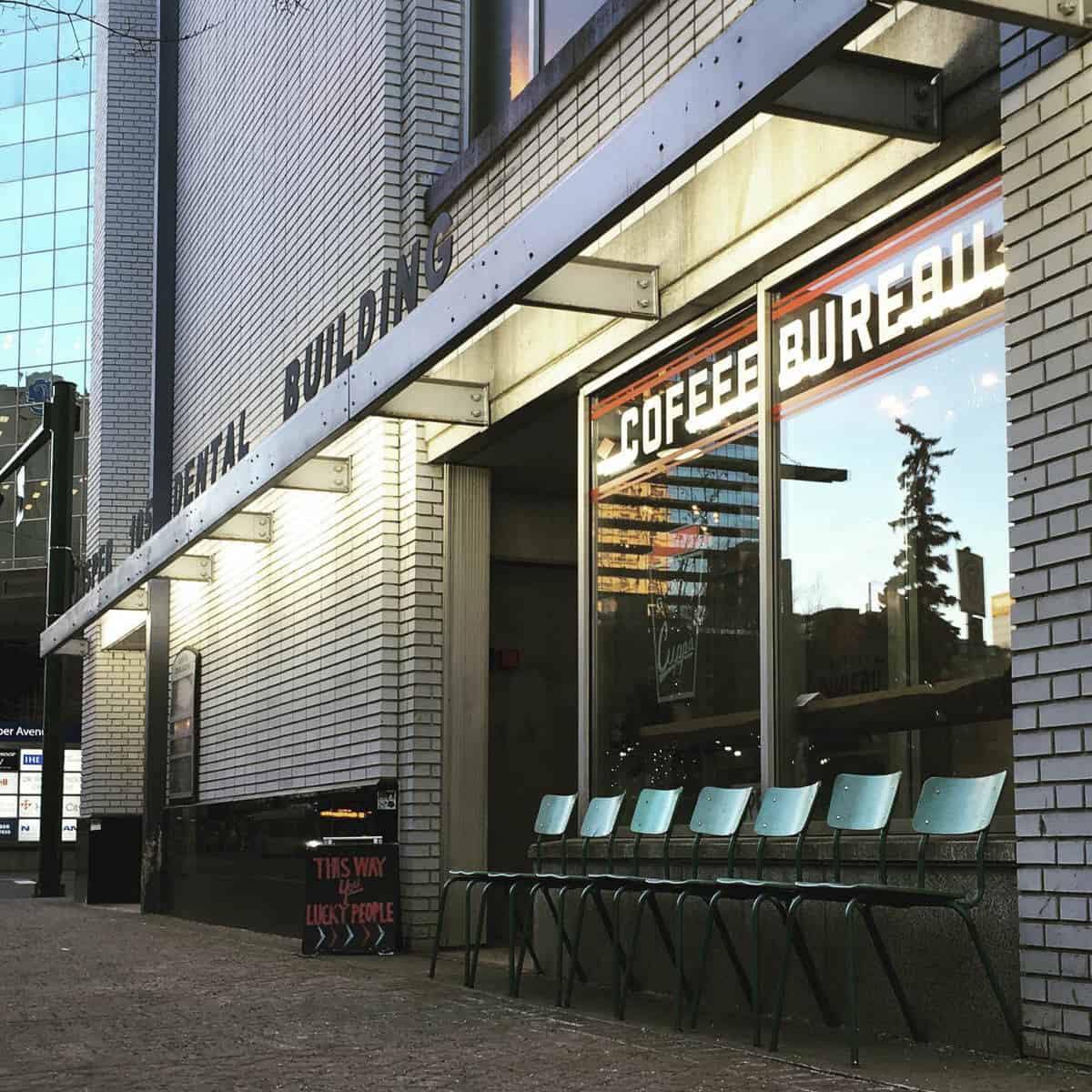 The stylish and down-to-earth atmosphere of the independent coffee shop has become a favourite for visitors and locals alike in downtown Edmonton, and they're known for bringing in bagels fresh from Montreal every week.
Roasti Coffee Company
Locations: 52 Brentwood Blvd #19, Sherwood Park
Head out to the nearby hamlet of Sherwood Park for this cozy coffee shop. One of the best coffee roasters in the area, Roasti Coffee offers a fantastic list of available beans, brewing gear, apparel, and, of course, coffee and baked goods for eat-in or to-go. And with bright sunshine, trendy touches, and a menu that highlights the quality of their coffee, it's the perfect place to catch up with a friend or a book.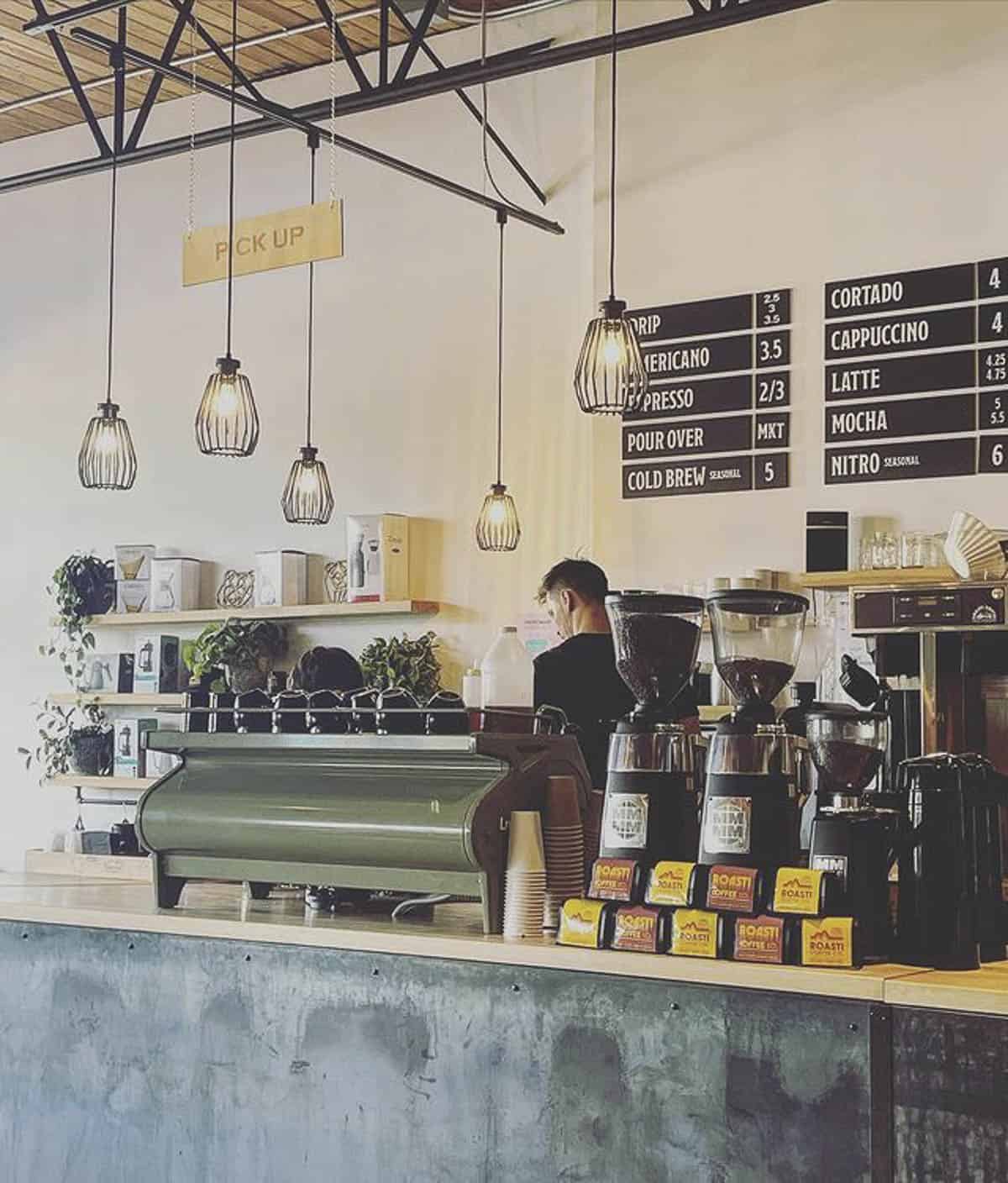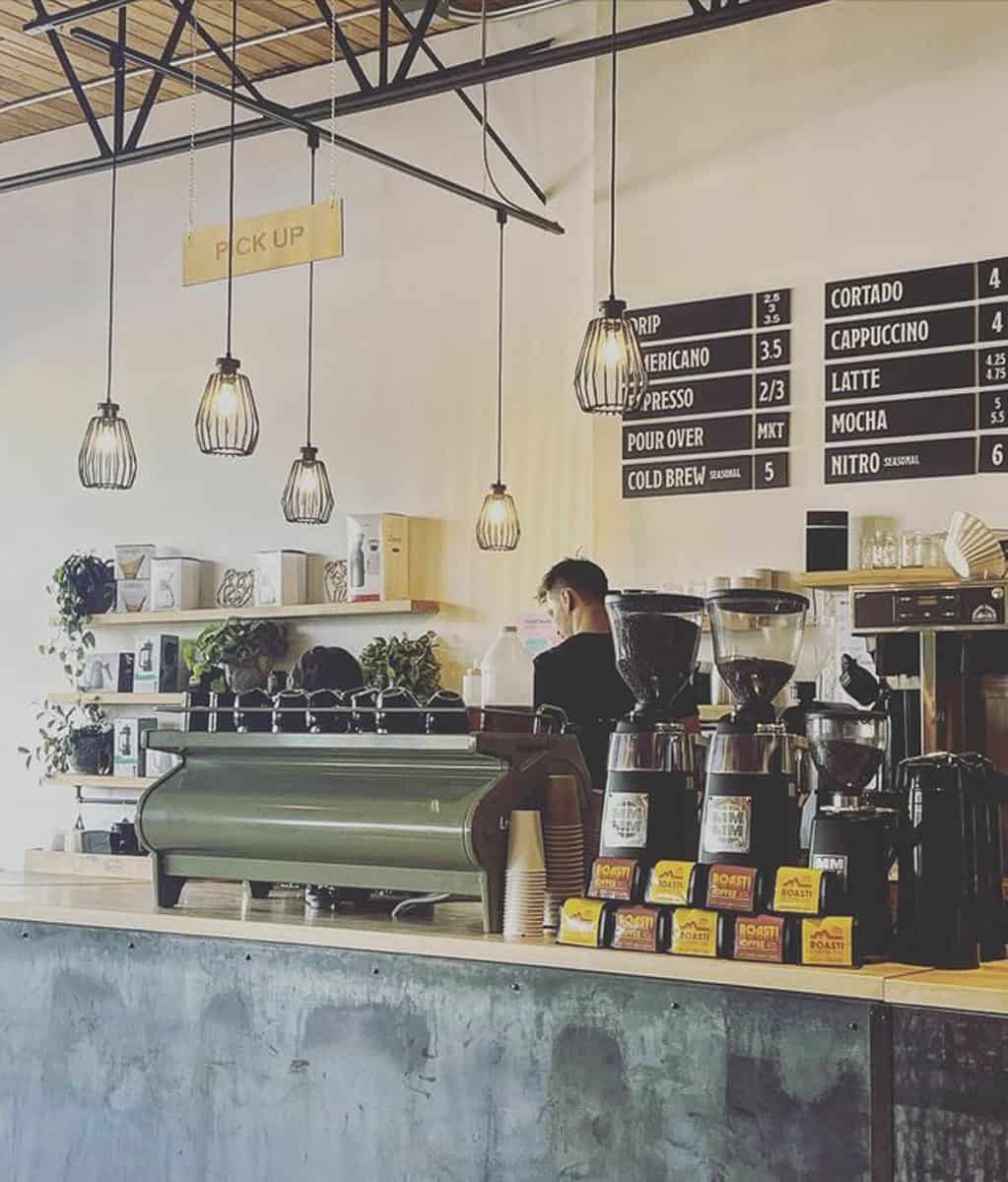 Even better? You can sign up for a subscription and have your favourite locally roasted artisan coffee beans delivered to your house or office.
Mandolin Books and Coffee Company
Location: 6419 112 Ave NW
When it comes to Edmonton coffee shops, we had to mention Mandolin Books and Coffee Company because who doesn't love the classic combo of a great book and a great cup of joe? Serving locally roasted Catfish Coffee, the used book store encourages you to cozy up with a book over one of their coffee beverages, available hot or cold.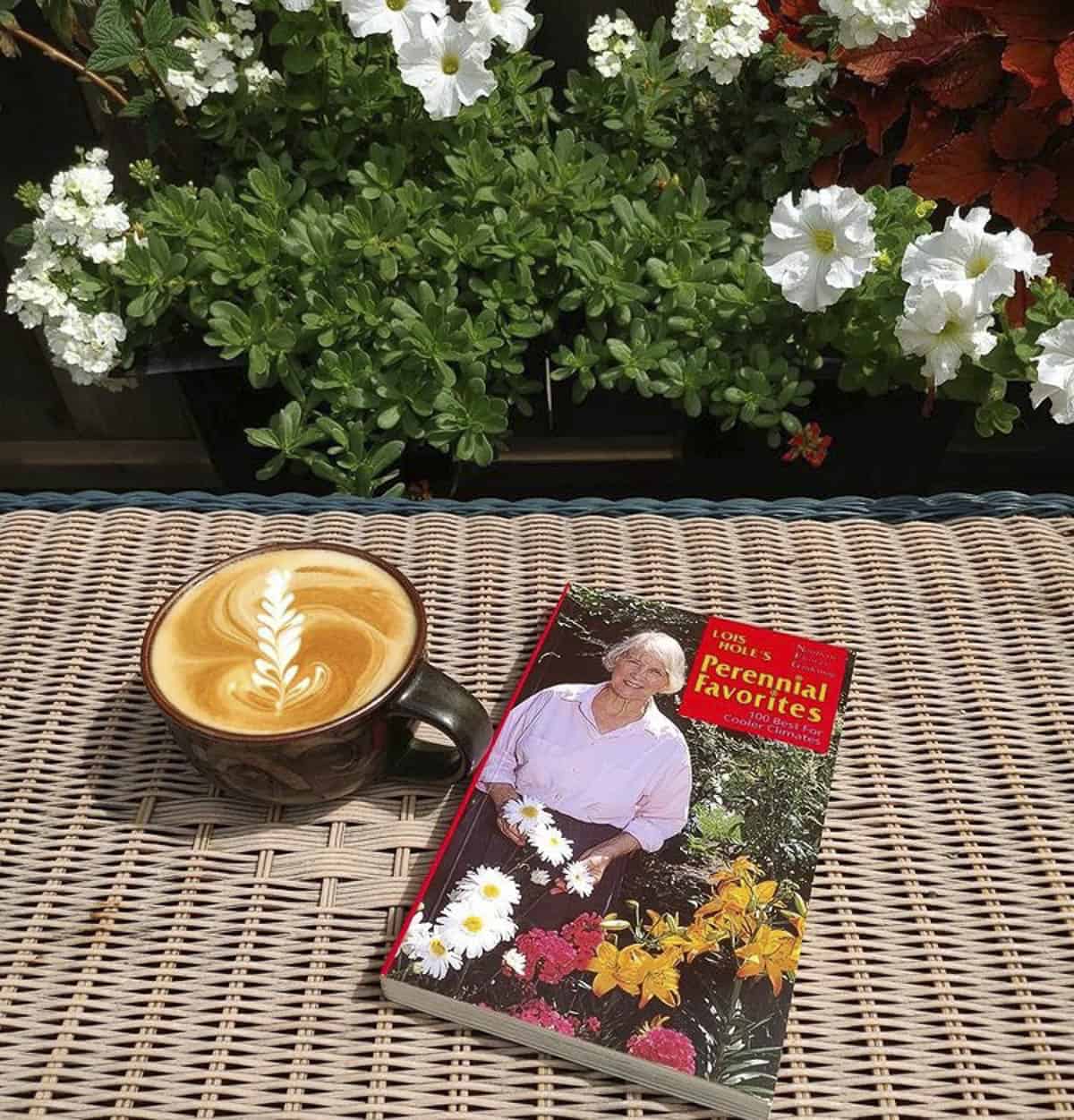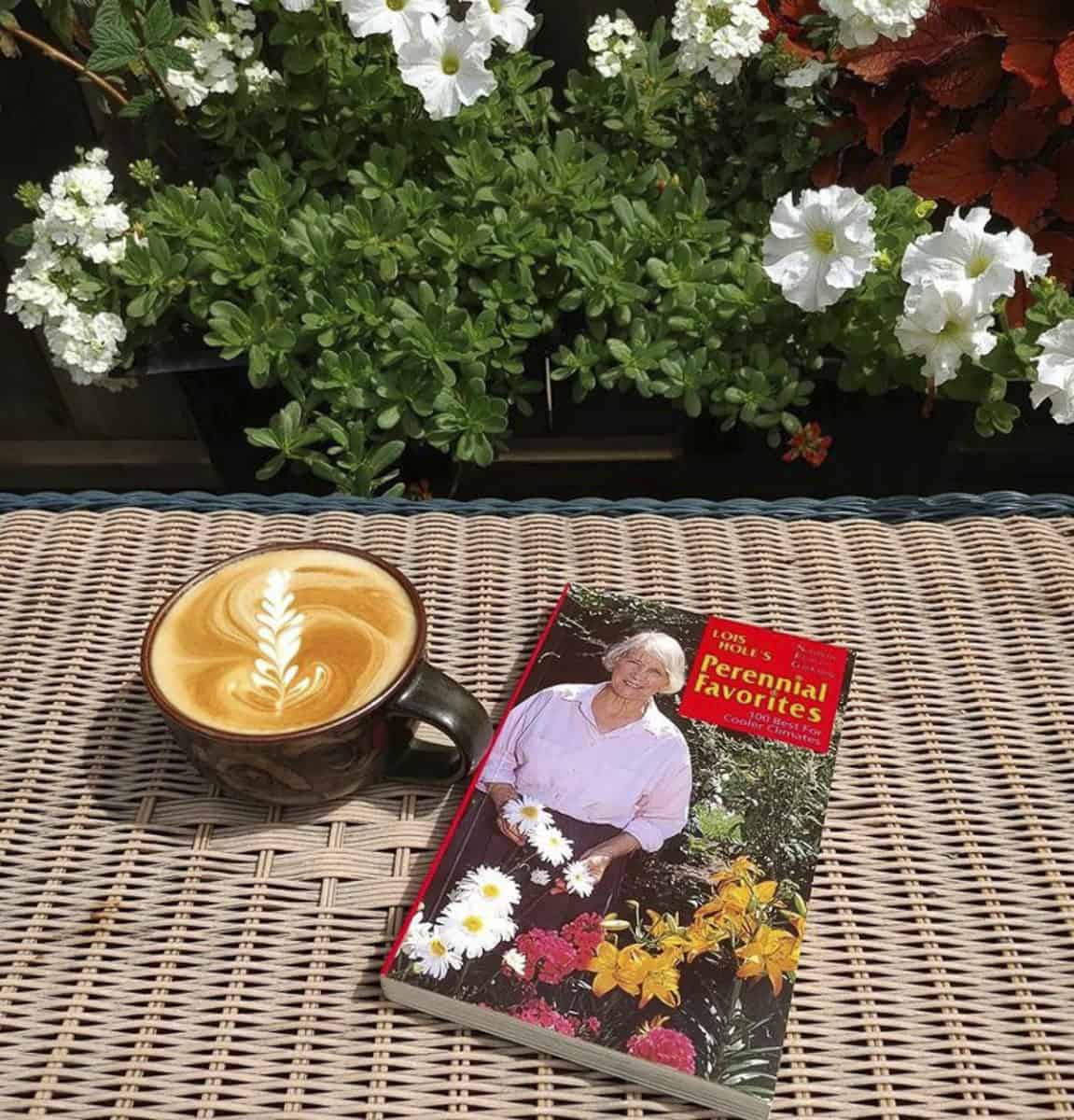 First established in 2003, Mandolin aims to be a gathering place in the Highlands neighbourhood, and has since become a favourite hangout for students, families, and everyone in between.
Credo Coffee
Locations: 3 locations: 10134 – 104 Street | 10350 – 124 Street | 10162 – 100A Street (in the Enbridge Centre)
Built on the idea that every cup of coffee served will be of the highest quality, Credo Coffee has three coffee shops in the city, two of which are found in downtown Edmonton. "A place to connect, to relax, to discuss, and to feel at home": that is how Credo Coffee describes itself.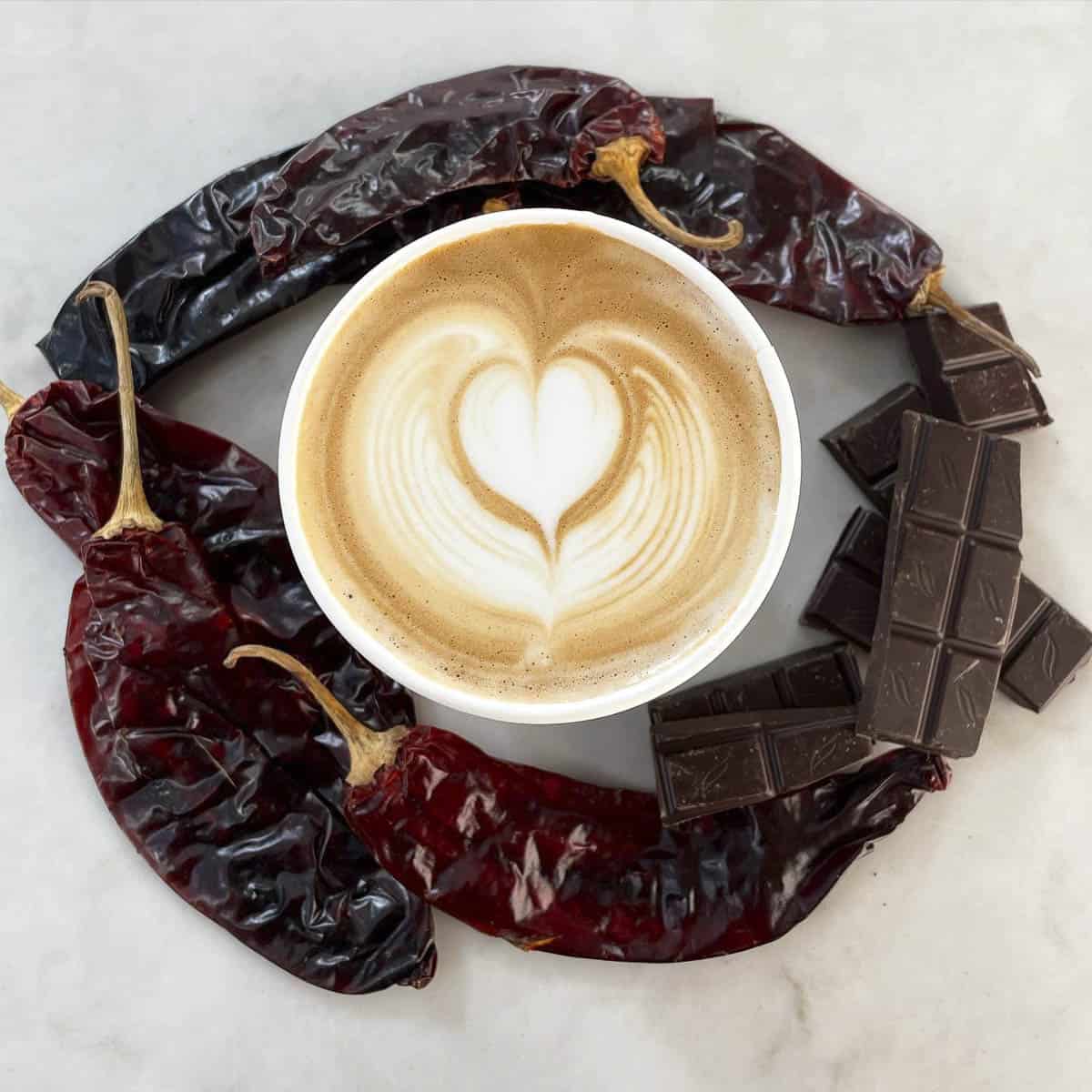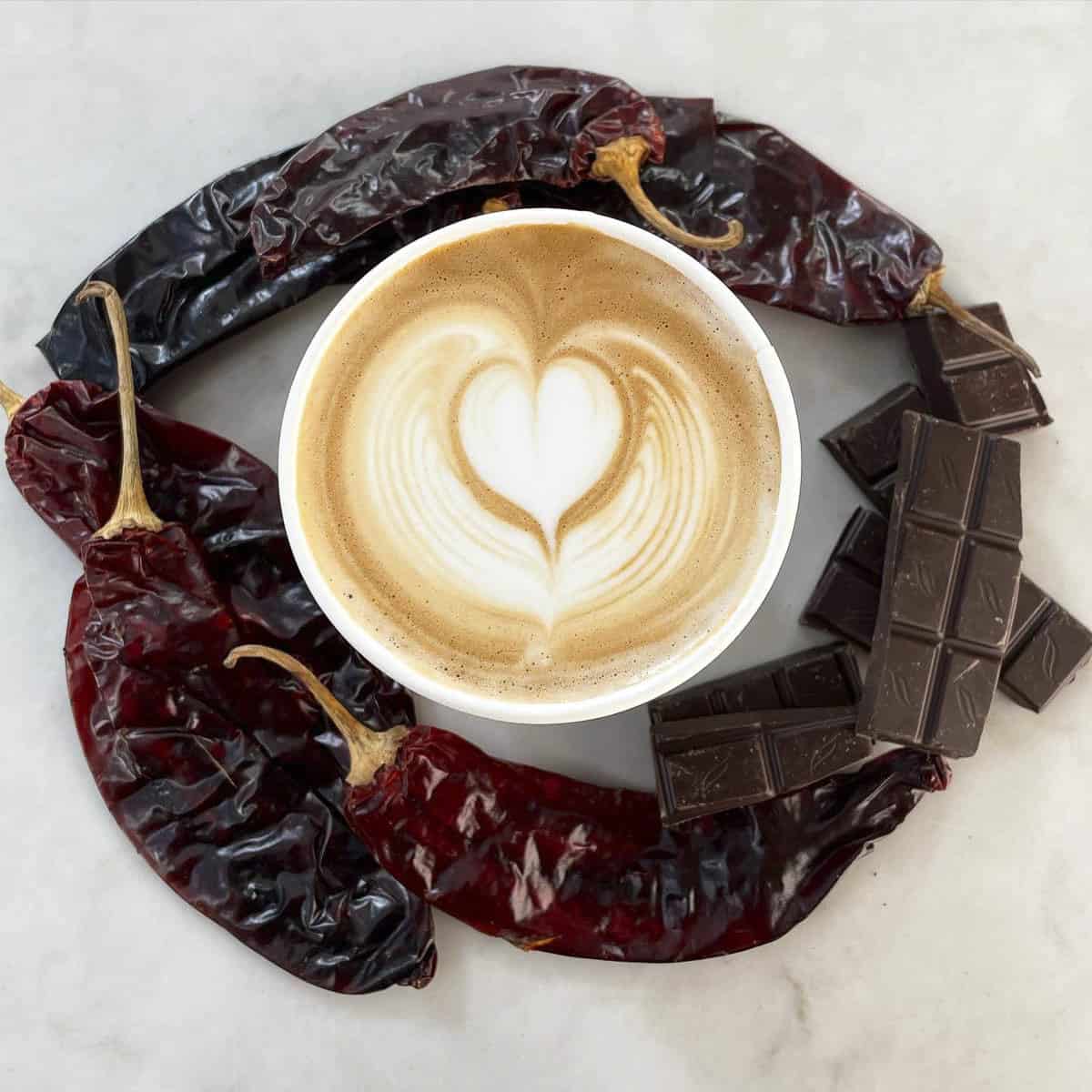 The contemporary cafés are perfect for meeting up with a few friends, getting some work done, or just enjoying the simple pleasure of a fantastic coffee. Knowing that Credo cares so much about where its coffee beans come from? That's the icing on the cake (or the fluff on the latte, if you prefer).
Sober Cat Café
Location: 10190 104 St NW
Found in the Metals Building in the historic warehouse district of downtown Edmonton, Sober Cat Café is easily one of the city's most beloved coffee shops. Specializing in artisanal coffee and filled with comfy seats to lounge on, the café is part of the DOSC restaurant group that also includes a steakhouse and a cocktail bar.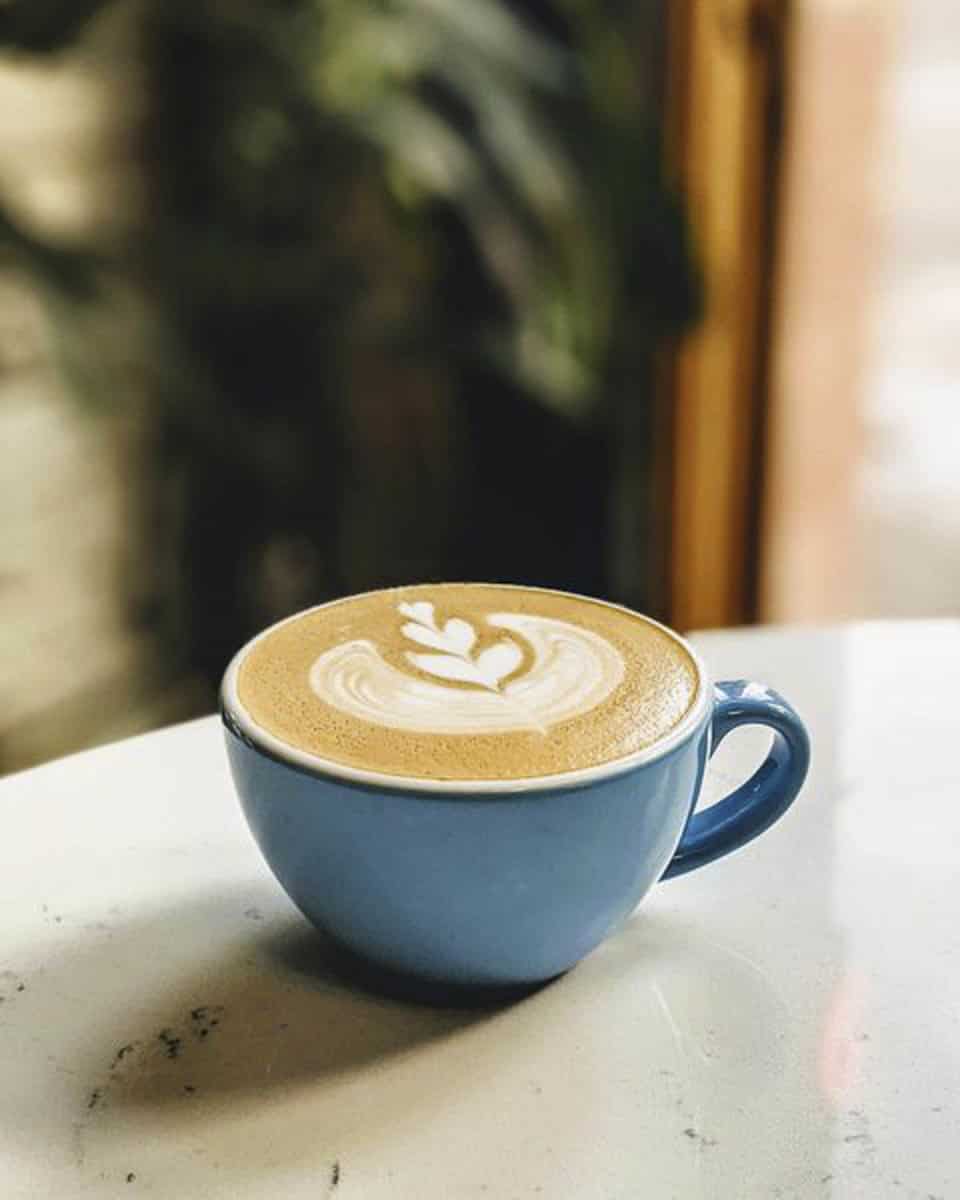 Serving Rogue Wave Coffee alongside freshly baked cookies, scones, muffins, brownies, and more, stop into Sober Cat Café for a sweet treat that's sure to be a highlight of your day.
Square 1 Coffee
Locations: 15 Fairway Dr. NW, and 14055 West Block Dr. NW Unit 140
Serving coffee at two Edmonton cafés – in Glenora and Aspen Gardens – head to Square 1 Coffee for a warm atmosphere, a stylish vibe, and, of course, a delicious variety of coffee to choose from. Encouraging people to work, play, or just relax, Square 1 highlights both local and Canadian producers when it comes to their coffee roasters (49th Parallel and Anecdote are two recent collaborations). Also serving fantastic café food, don't be surprised if Square 1 becomes your new favourite hangout.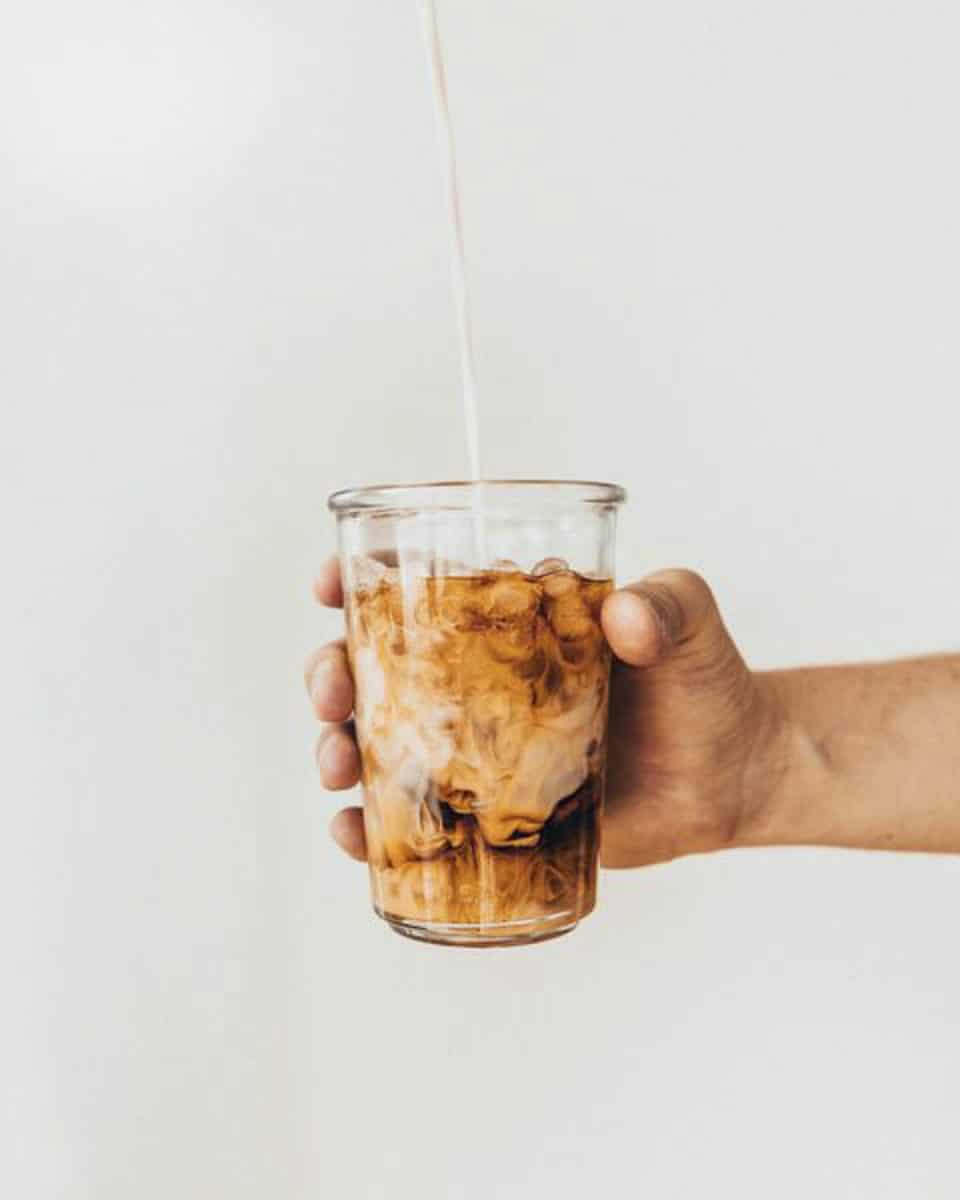 Ace Coffee Roasters
Location: 10055 80th Ave, 11053 86 Ave, and 3696 97 St NW (Bountiful Farmers' Market)
If you've had a cup of coffee in Edmonton, you've likely tasted locally roasted Ace Coffee. One of the better-known local coffee roasters and coffee shops in Edmonton, Ace Coffee Roasters has three locations around the city. Ace does it all: they serve excellent coffee, of course, but they also offer coffee subscriptions, coffee brewing gear for purchase, brew guides and recipes, and even host coffee and barista classes.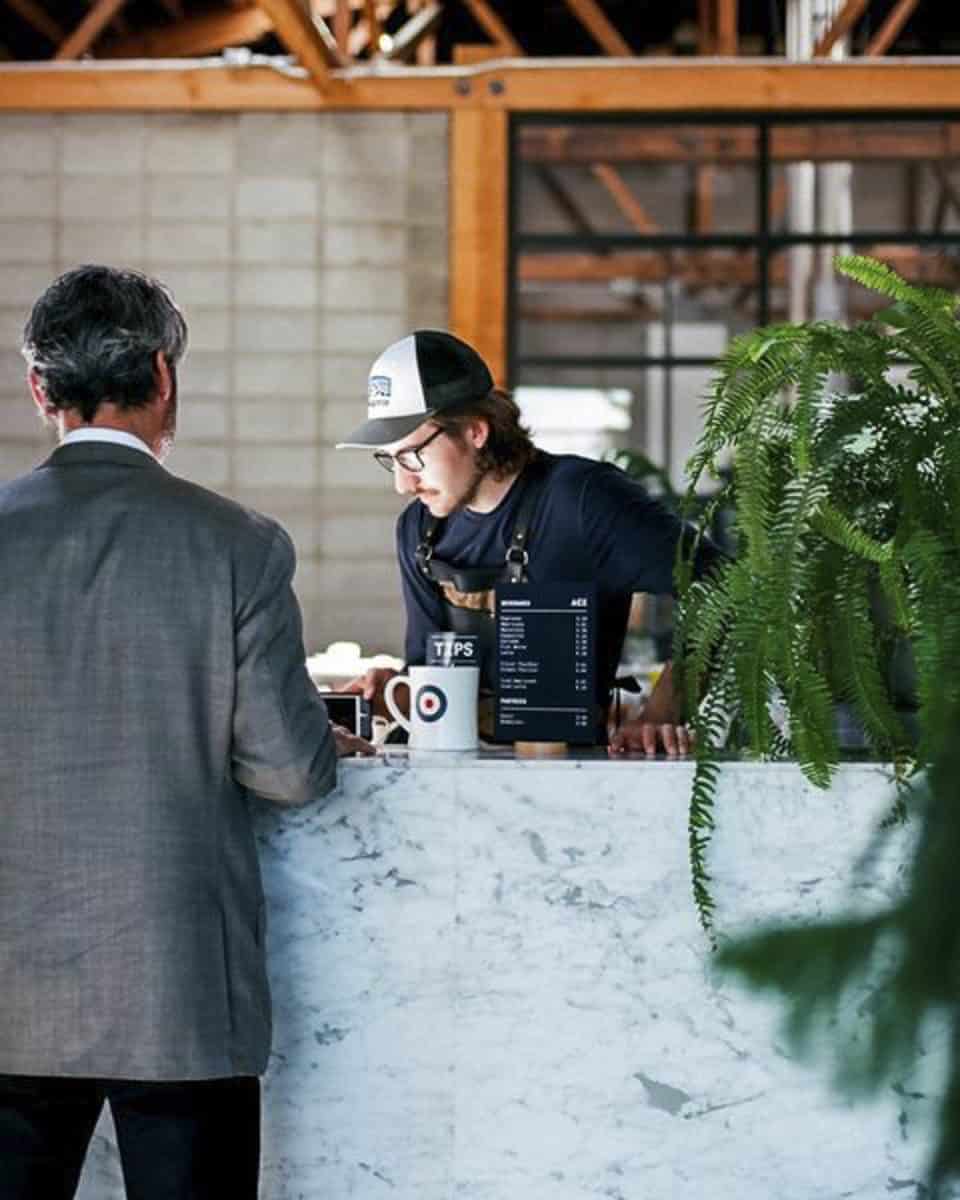 If you ask serious coffee aficionados in Edmonton for the best cup of coffee in the city, they'll most likely name Ace as one of their top spots.
Remedy Café
Locations: Numerous cafés around Edmonton
When it comes to the best cafés in Edmonton, a visit to one of the many locations of Remedy Café should be on your radar. Known for its incredible selection of chai as well as over 120 types of tea, Remedy Café focuses on sourcing products from Canadian bakers, gardeners, farmers, and coffee roasters.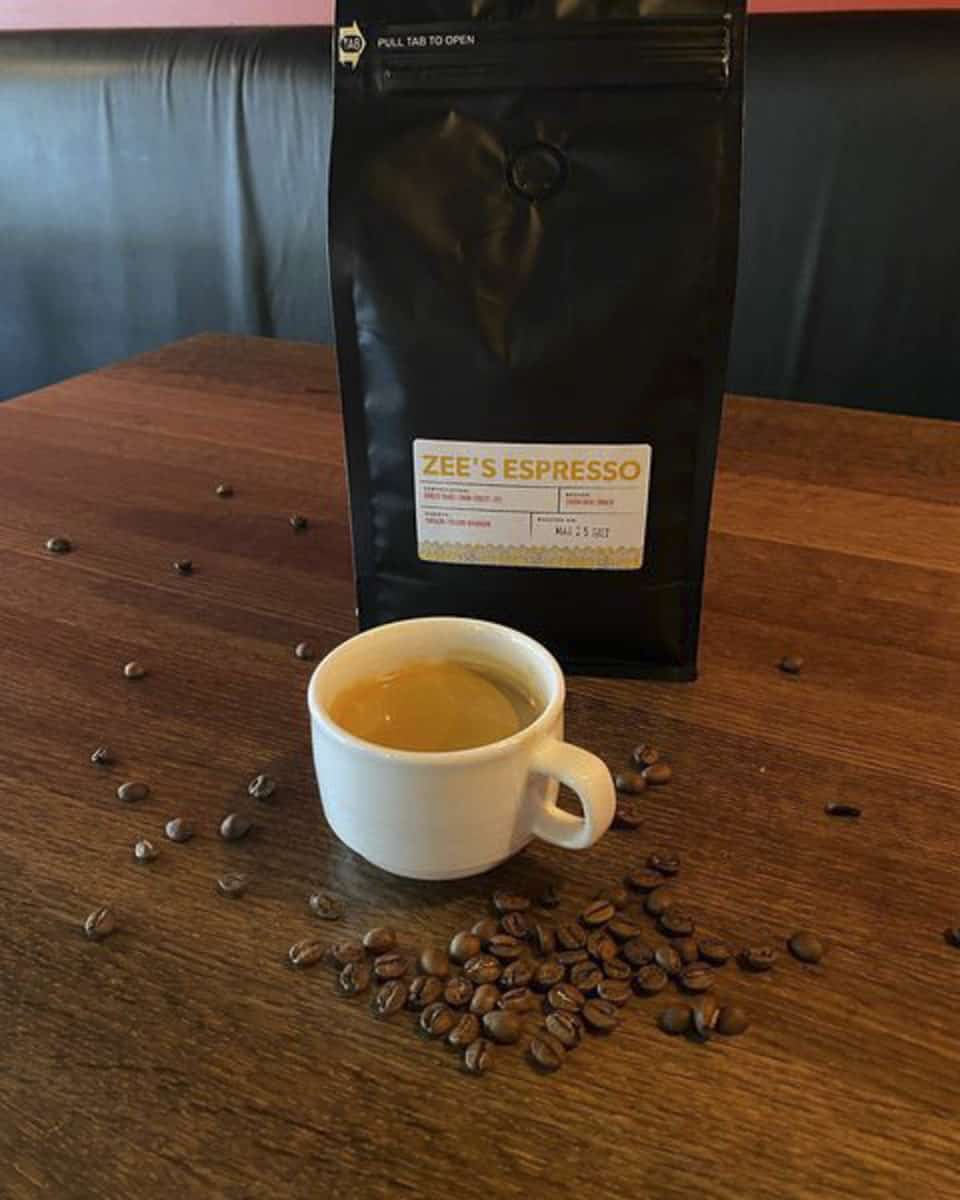 With many vegan and vegetarian options on the menu, Remedy Café also has excellent Indian and Pakistani dishes, all with a twist of their own; we're huge fans of the butter chicken wrap paired with the ginger chai. No matter which location you visit in Edmonton, you're sure to have a memorable experience at Remedy.
Block 1912
Location: 10361 82 Ave NW
Open all day and for evening events, Block 1912 is an easygoing coffee shop known for its espresso-based drinks, gelato, desserts, sandwiches, and more. Named after the brick-clad building this Edmonton café is found in (1912 was the year the Old Strathcona building was established), Block 1912 opened in 1992 and has been a strong presence in the community ever since.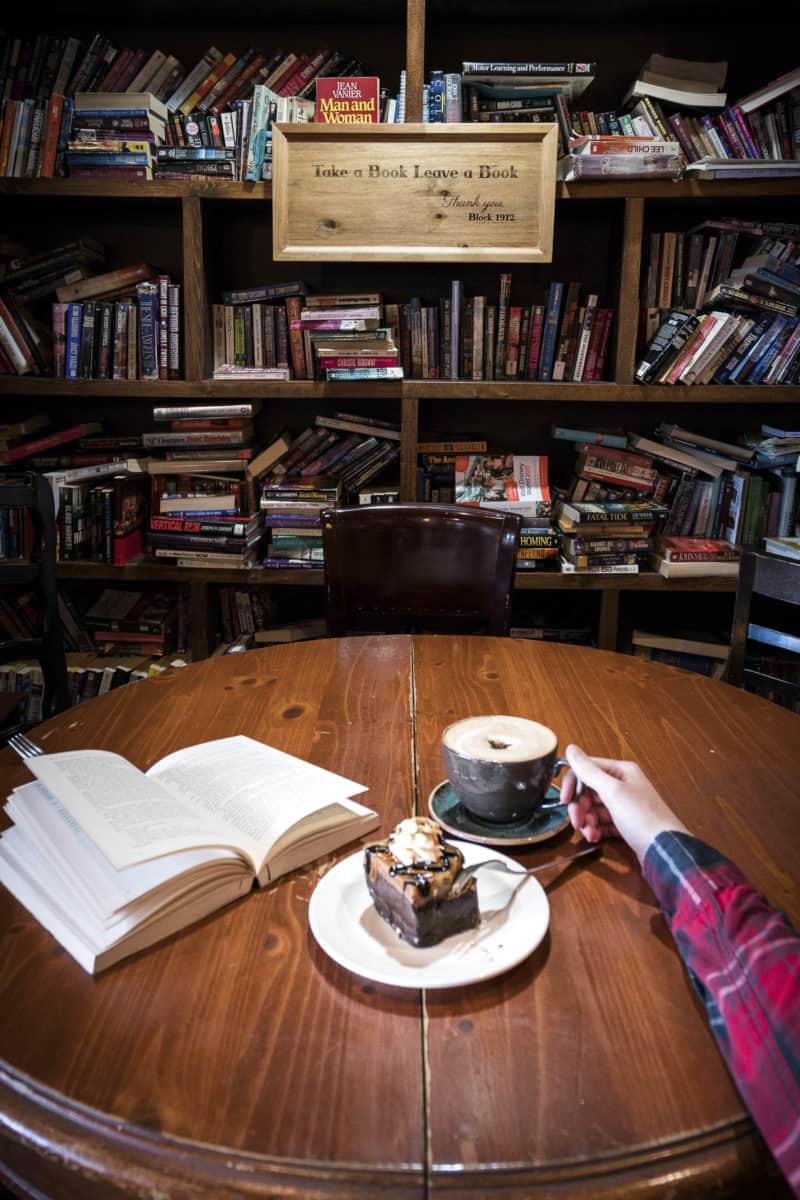 With local art adorning the walls as well as live jazz on Monday and live music on Thursday, it's a great place to either grab a quick coffee or settle in for a while and enjoy the entertainment.
The Grizzlar Coffee and Records
Location: 10557 109 St NW
This coffee roastery and espresso bar are known for their punk-rock vibe and excellent coffee. Grizzlar Coffee and Records is all about community-produced coffees, meaning they truly are one of the most local coffee roasters you can find in the city. There's an emphasis on micro-lot coffee here, meaning their coffee is often sourced from a single farm, harvest, or area in order to ensure quality and uniqueness. Featuring bold flavours in both their coffees and teas, they also feature a fantastic array of brewing accessories and merchandise.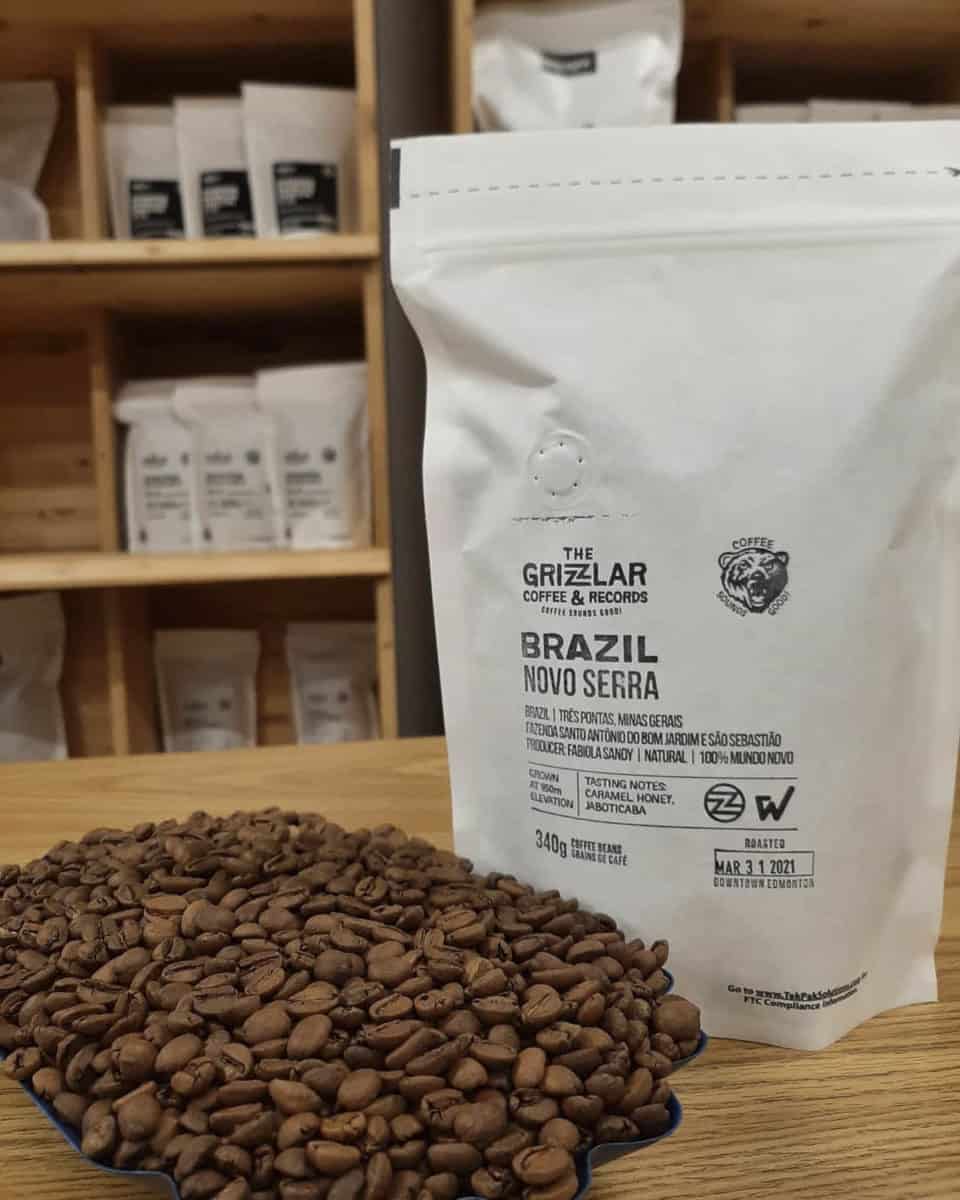 The Carrot Community Arts Coffeehouse
Location: 9351 118 Ave NW
Head to the Carrot Community Arts Coffeehouse for some real heart and soul… and great coffee, of course! Completely volunteer-run, the Carrot was established by the organization Arts on the Ave, and the coffee house is an amazing place for artists to gather, perform, and form a sense of community.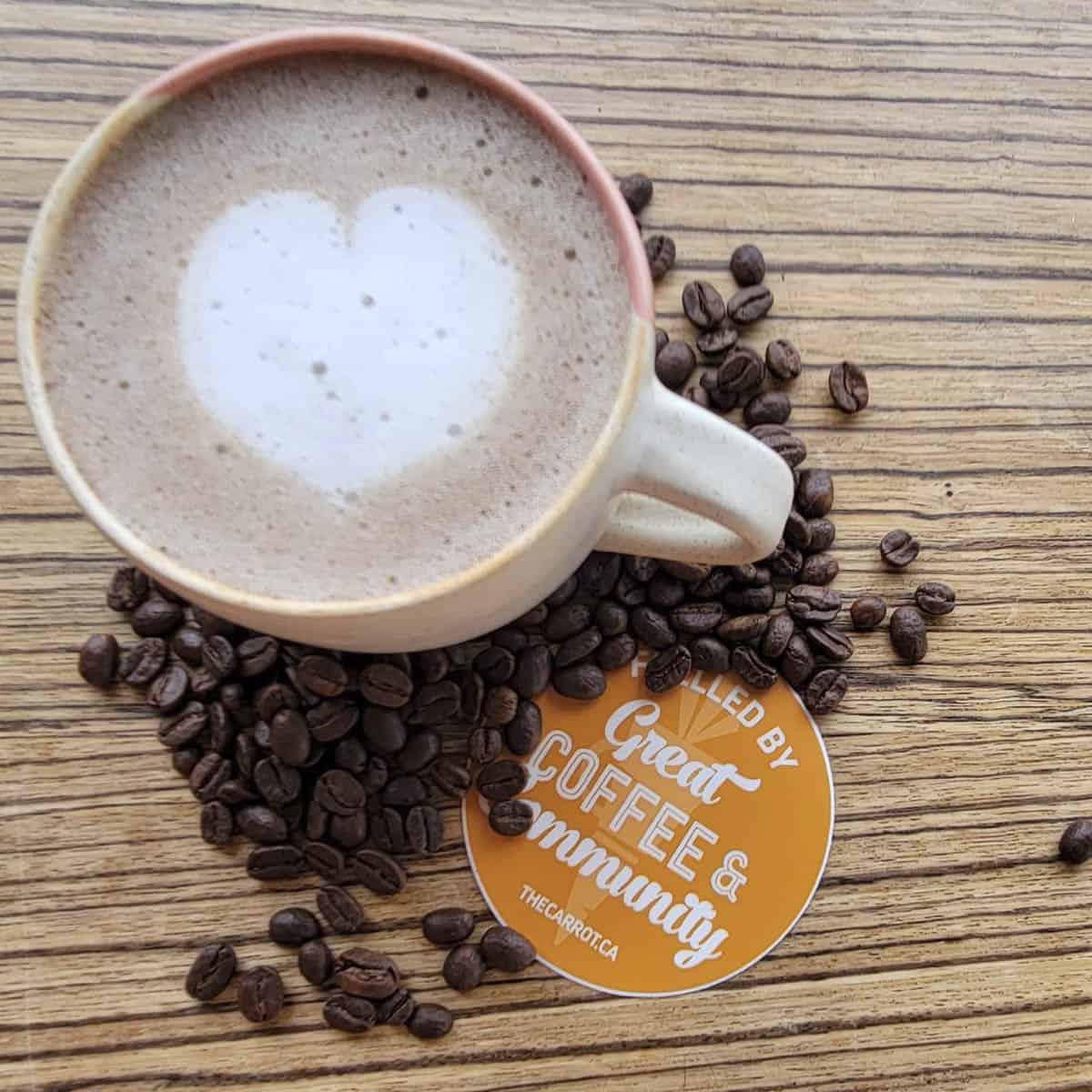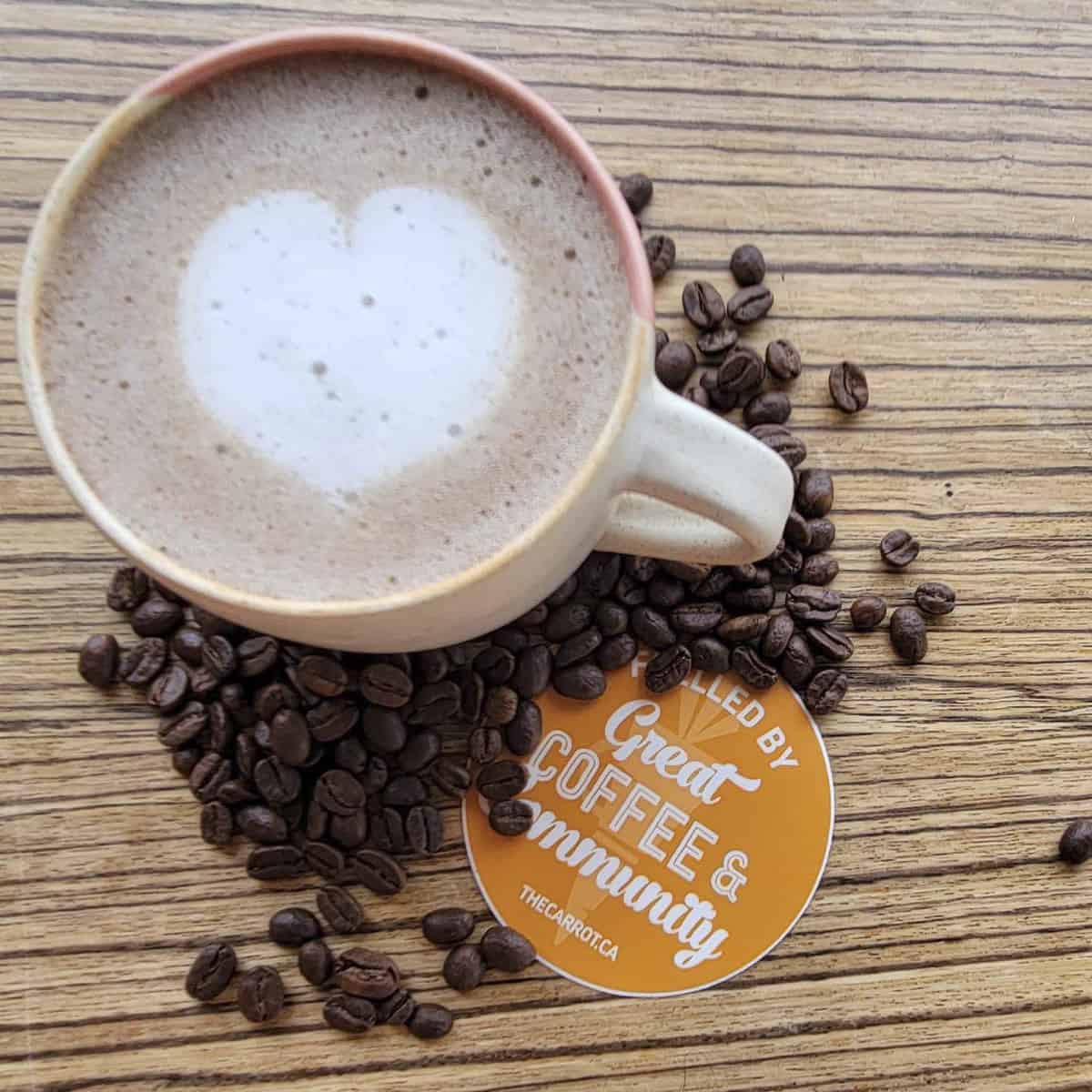 Stop in for coffee, tea, baked goods, soup, or sandwiches (their spinach and artichoke melt is divine), and make sure to check out one of the live music nights as well as the gallery wall. The Carrot is where art and coffee come together, and what could be better?
Board N Brew
Location: 9929 103 St NW
Part coffee shop, part cocktail bar, and part board game café, Board N Brew is a fantastic place for families, friends, or a date. Open later in the afternoon and evening than most local coffee shops on this list, this lively spot has a drink menu with tons of coffee beverages, cocktails, and local beers on offer, while the appetizers, snacks, and desserts are straight from your childhood; think candy bowls, tater tots, and ice cream sandwiches that are sure to bring back a few memories.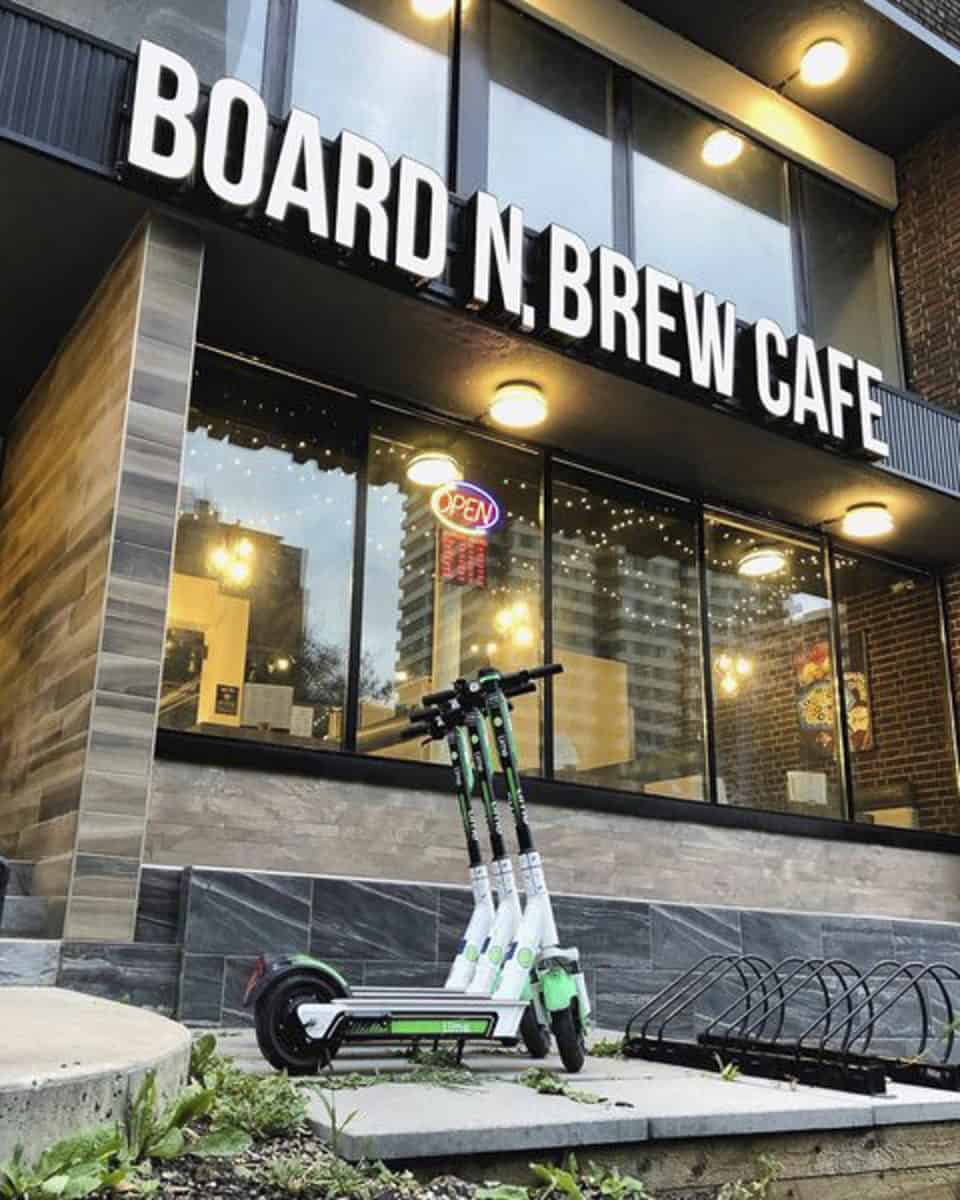 Settle in with a drink – we're fans of the hot apple cider – and rent your favourite board game for a fun and unique experience at an Edmonton café.