Disclaimer: This page may contain affiliate links. Please review our full Terms and Conditions for more information and our Privacy Policy. Note that any pricing, operating hours, or other such information provided below may have changed since initial publication.
Compiled by the Road Trip Alberta team
Updated on February 2, 2023
Medicine Hat has long been a natural gathering place, from the Indigenous cultures who roamed here thousands of years ago, to the friendly, 65,000 (or so) Canadians inhabiting it now. The attraction likely has to do with the area's geography, with its gently sloping valleys and merging waterways sheltered by burly cottonwood trees. But there could be another reason why cultures rested here, and some say it has to do with the spirit of the land itself.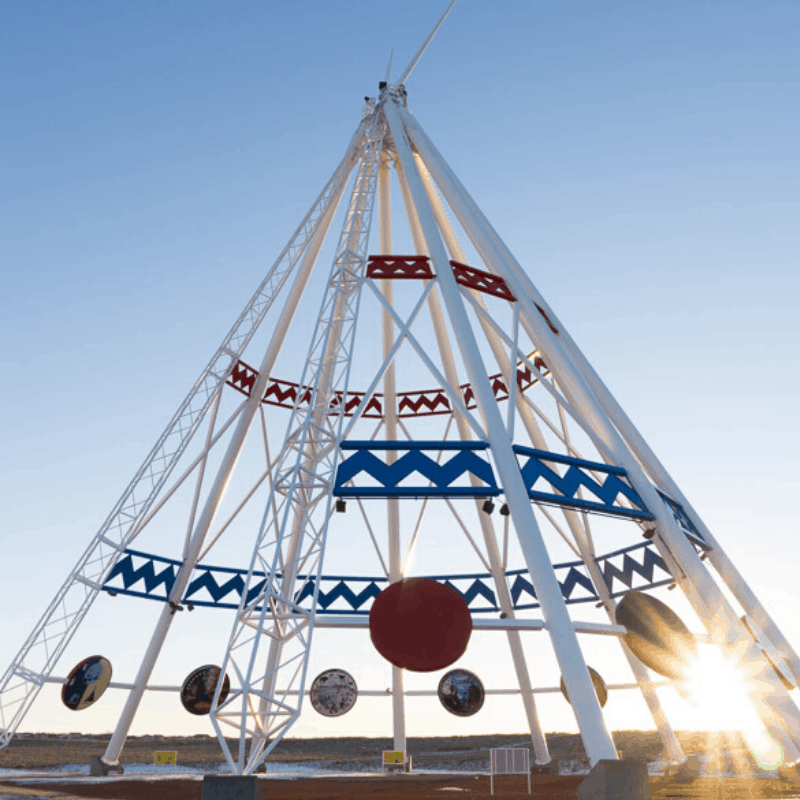 With all the traffic the area has seen, Medicine Hat and the surrounding lands are steeped in local folklore. Even the city's name comes from an ancient Blackfoot legend, as Medicine Hat is a loose translation of saamis, a Blackfoot word which more accurately translates to Medicine man's hat. Nowadays, this bustling small city is an underrated treasure for tourists to Alberta, and this article outlines all of the best things to do in Medicine Hat on your next visit.
Acknowledgments
The land on which Medicine Hat is located is on Treaty 7 and Treaty 4 territory. Traditional lands of the Siksika (Blackfoot), Kainai (Blood), Piikani (Peigan), Stoney-Nakoda, and Tsuut'ina (Sarcee) as well as the Cree, Sioux, and the Saulteaux bands of the Ojibwa peoples, and on the homelands of the Metis.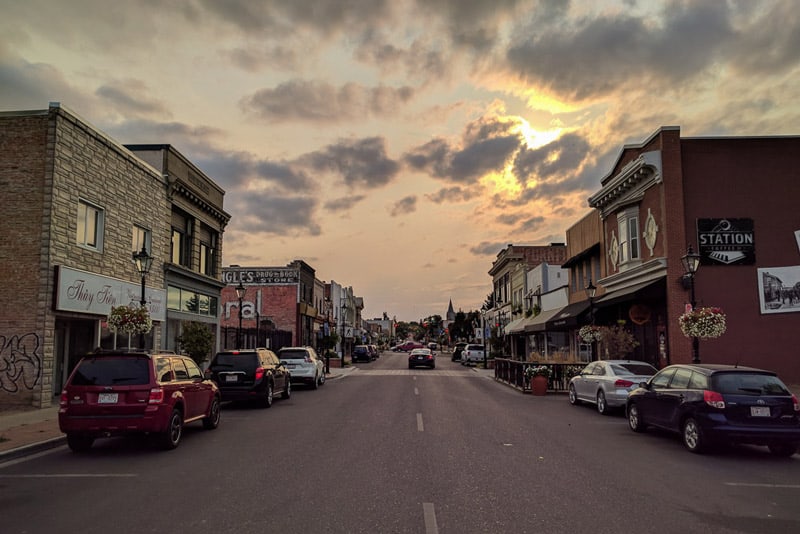 How Medicine Hat got its name
There are a few variations on the fable regarding how Medicine Hat acquired its name, but one of the more well-known versions is about a young Blackfoot man.
This young hunter is chosen by his elders to find the Great Spirit to save his tribe from a harsh winter famine.
After venturing to the South Saskatchewan River, the young man sets up camp next to an opening, or breathing hole, in the ice – the supposed dwelling place of the Great Spirit. The Great Spirit appears to the hunter in the form of a serpent and tells him to spend the night on Strathcona island (in some darker versions of the fable, the young man must sacrifice his wife to this serpent).
In the morning, the man is instructed to look along the cut-banks where the morning light touches, and here he finds a bag containing medicines and a saamis or 'holy bonnet'. The serpent tells the hunter that the 'medicine hat' is only to be worn during wartime and will ensure victory for the wearer. With help from the magic saamis, the young hunter locates much-needed game, saves his people, and eventually becomes a great medicine man.
The Badlands Guardian
Fittingly enough, east of Medicine Hat sits a fascinating geological formation known as the Badlands Guardian. In Google Maps view, it resembles the head of a medicine man. On a humorous note, the lone road leading to an oil well creates the illusion that the 'medicine man' is wearing earphones, and enjoying the music he's listening to!
For a more interactive look, check out the Badlands Guardian on Google Earth.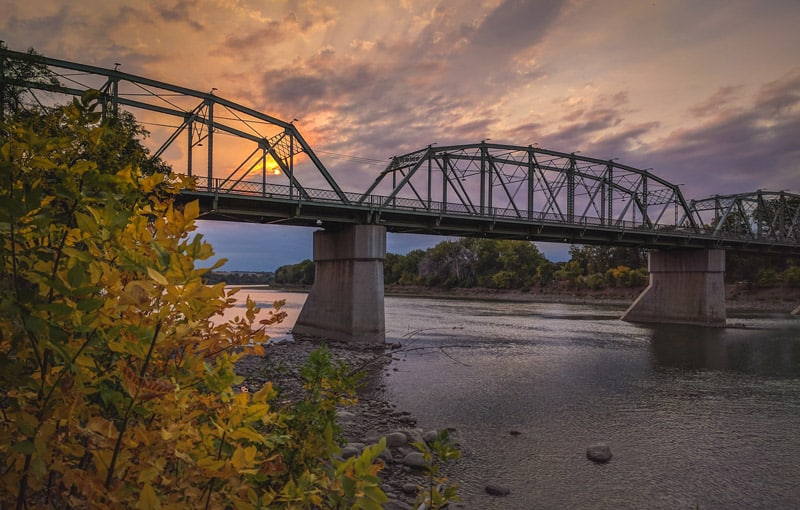 Getting there: Calgary to Medicine Hat
Most will begin their journey from Calgary. It is a 3-hour drive (approximately 300km) from Calgary to Medicine Hat, giving you plenty of rolling prairies to admire as you cruise southeast along the Trans-Canada Highway.
Since it's a bit of a drive, we recommend stopping at the hour and a half mark in Bassano for a leg stretch, fuel, and some grub that will stick to your bones at the Roadside Grill. Then, after coffee, eggs, hashbrowns and toast, you'll be topped up and ready to hit the road again!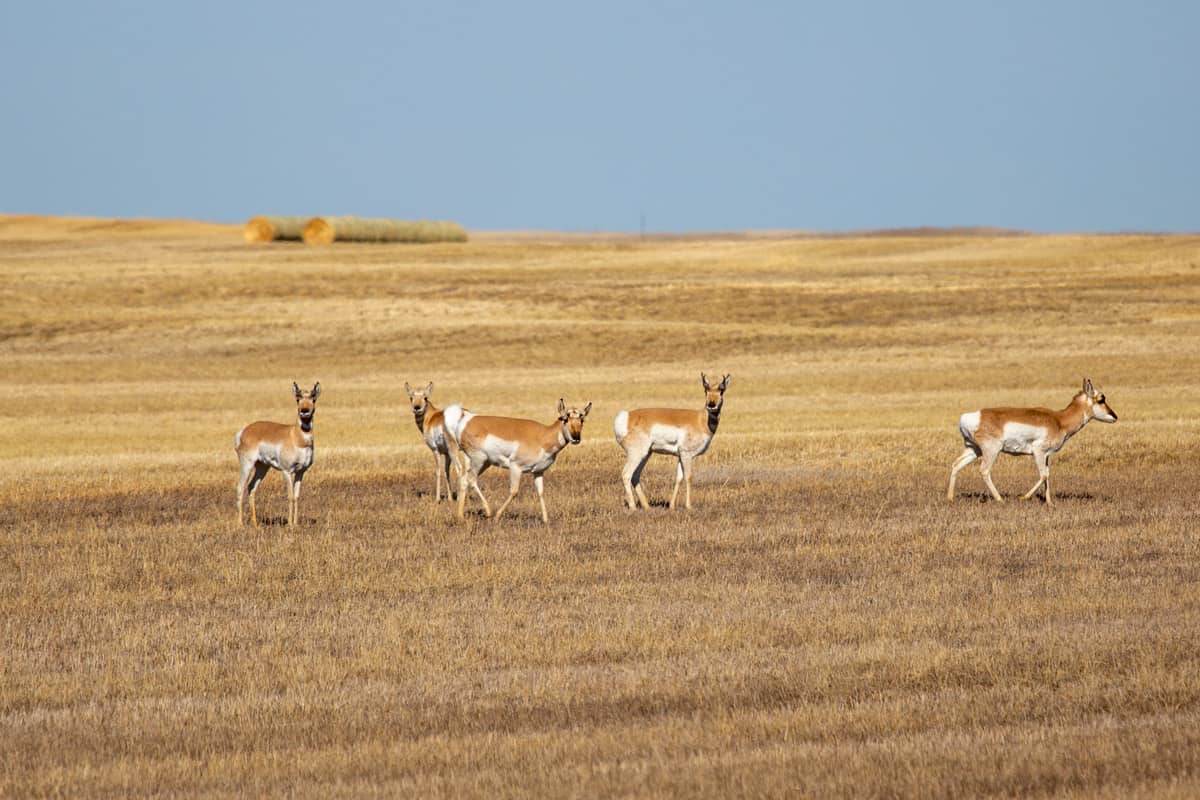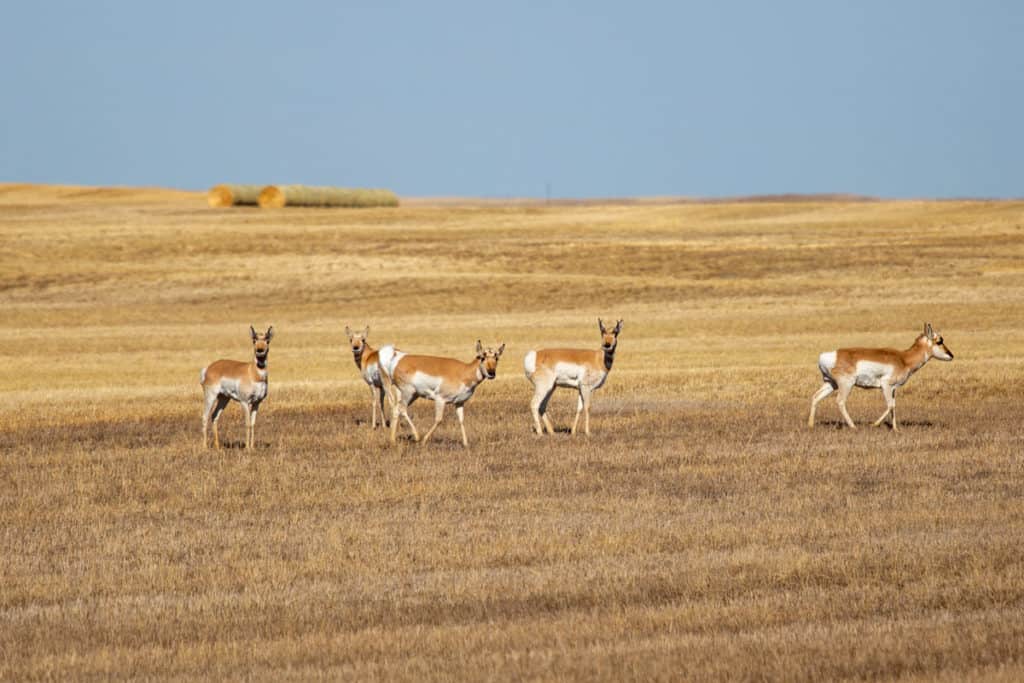 The Best Things To Do in Medicine Hat
With mythology surrounding the city, Medicine Hat seems enchanted – and for that reason alone, completely worth the visit. But beyond the curious history of the city, there are tons of fun things to do that will make your visit all the better.
Also, with 330 days per year of pure, glorious sunshine, Medicine Hat is the perfect place to get out and enjoy the sun and fresh air.
Let's dive in!
Medalta
If we list the "historic clay district" as a must-see attraction, you might question our judgment, but trust us, a visit to Medalta is THAT cool. It's an innovative and industrial museum that is not only important to discover Medicine Hat's past, but also to explore the cultural flair of today. In addition, you'll find a modern ceramic arts facility, an art gallery, and a community space. And if you get the chance to take in a private event there, be sure to take it, as the eclectic industrial spaces make every occasion special.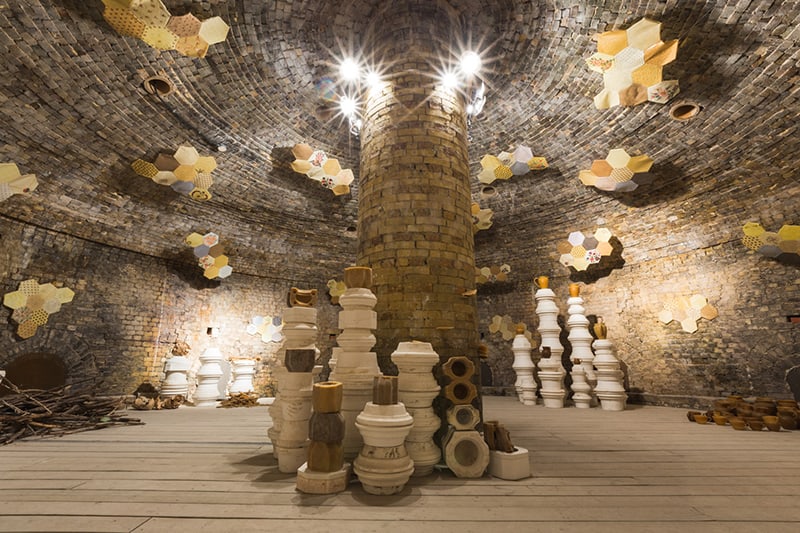 Medicine Hat Exhibition and Stampede
This has been around since 1887 and is Alberta's oldest exhibition event. You won't be short on activities at the Medicine Hat Stampede because there's a little something for everyone. Whether you prefer meandering through crowds while sampling local fresh-baked goods, cheering on your favourite bull-rider, chuck-wagon racer, or screaming your head off on some Midway rides, you're bound to leave the stampede with a full heart, and perhaps some new western attire!
Medicine Hat Teepee
The Medicine Hat Teepee, officially the Saamis Teepee is the World's Largest and sits directly in the middle of Medicine Hat. The 65.5 metre (215 foot) icon can't be missed when driving through on the Trans-Canada; it is certainly one of the biggest Alberta roadside attractions! It was originally built in 1988 for the Calgary Winter Olympics and is a tribute to Canada's indigenous heritage.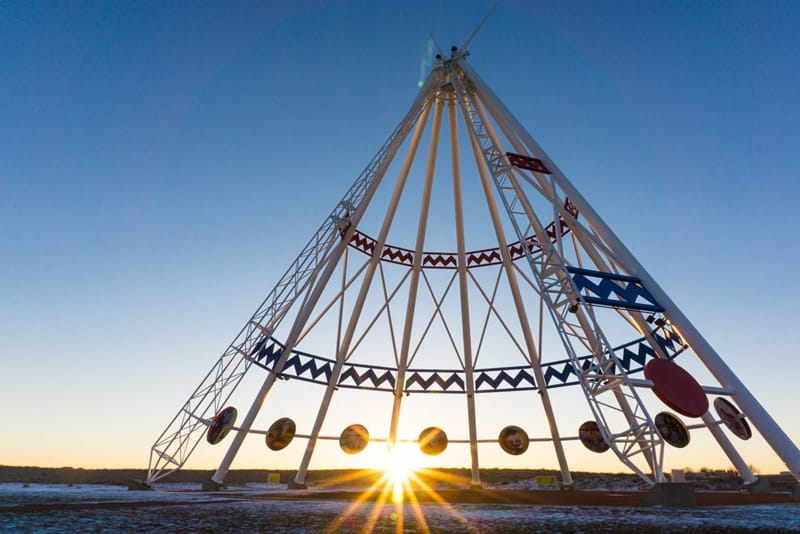 Medicine Hat Speedway
If you're a gearhead, you'll want to check out the Medicine Hat Speedway for some high-octane entertainment with fellow adrenaline junkies. Park yourself at the Speedway and cheer on some of the best drivers in Southern Alberta as they take on the oval.
Golf Courses
Chances are the sun will be shining when you show up, so why not get out and enjoy a round or two of golf? The season is long and there are a handful of beautiful golf courses in Medicine Hat for you to try out. Options include Desert Blume, Cottonwood Coulee Golf Course, and our favorite Paradise Valley Golf Course with its sprawling course overlooked by the World's Tallest Teepee.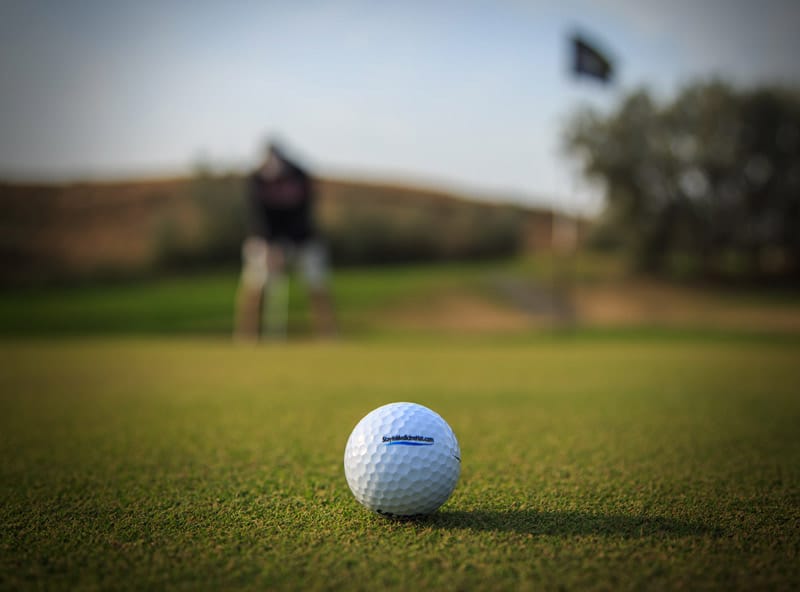 Parks in Medicine Hat
If you're not into golf but still craving some sunshine, take a stroll through Medicine Hat's myriad of parks. The Kin Coulee Park, Police Point Park, and Strathcona Island Park offer plenty of room to explore and relax in nature. And, for those looking to cool off, Central Park downtown features a splash park that should take the edge off that heat!
Our favourite, however, might be Echo Dale Regional Park. Located just west of the city, it skirts the South Saskatchewan river but also offers two man-made lakes for swimming and beach time. Enjoy the picnic spots, fire pits, and historical farm onsite.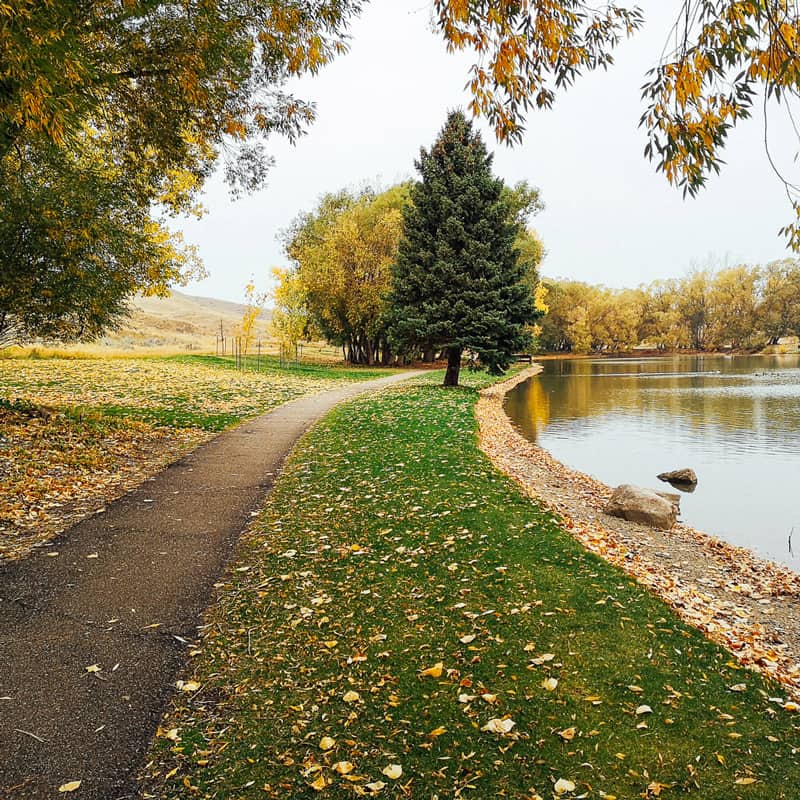 Escape Rooms and Axe Throwing in Medicine Hat
Ready to test your clue-finding and puzzle-solving skills in an escape room? Try Mr. E's Solve-it-torium for great themed escape rooms designed to challenge every skill level and get everyone having some fun while solving riddles, clues, and mysteries.
Want to let out some aggression and throw some weapons? Why not try and hit the bullseye with axe-throwing at Six One Six Entertainment. It's loads of fun for first-timers or experienced lumberjacks who wants to practice their skills. Best of all, it's completely safe as their team will walk you through the safety orientation and fun filled games in the hour long sessions.
Dining in Medicine Hat
With all of those activities to choose from, you're going to be ravenous by the time you finish them all! Medicine Hat boasts tons of delicious fare from an eclectic global menu to some local fan favourites. Just try to save room for it all!
Medicine Hat Coffee Shops
Medicine Hat is really into java, and if you're looking for someplace to grab a cup, then rest assured there are plenty of options for coffee shops in Medicine Hat. We recommend Station Coffee Company, which is right downtown, or, for those who desire the absolute freshest coffee, The Madhatter Roastery on the west edge of downtown. Finally, for those who prefer their cafés with the option to order paninis, soups or pizzas, try Zucchini Blossom Market & Café.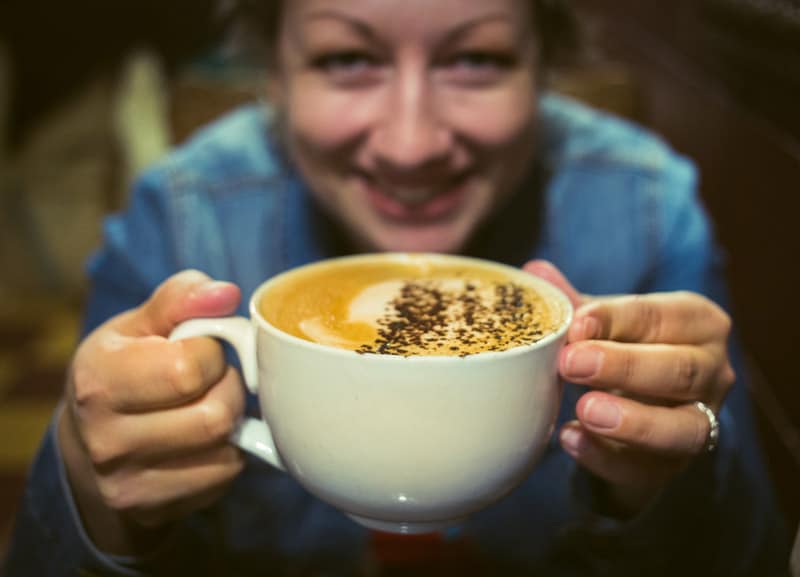 Medicine Hat Eats
For more serious eats to take the edge off your hunger, Medicine Hat has your back (or rather, your stomach!). Our number one recommendation is Lela's Place (formerly known as The Chocolate Shop), which also happens to be the oldest restaurant in the city. It has an old-school diner setting, big homemade portions, and reasonable prices.
Other notable stops include the Local Pub Eatery and Skinny's Smokehouse, which both offer up classic North American food guaranteed to fill you up. If you prefer something a little lighter, try The Thai Orchid Room for some highly-rated Thai cuisine in a charming atmosphere. Want more ideas? Click through to read our complete guide to Medicine Hat Restaurants.
Medicine Hat Breweries
There is some seriously good beer coming out of Medicine Hat.
Don't miss the Medicine Hat Brewing Company, which has become something of a safe harbour to local Hatters. Embodying the small-town charm and character of the blue-collar workforce in the city, this brewery offers up classic pub fare, with (of course) delicious local brews. It's worth the stop to wet your whistle, feast on classic pub staples, and maybe exchange a fable or two with the folks at the bar.
Other breweries in town are Travois Ale Works who focus on small batches of Revolutionary American and traditional European style ales, and Hells Basement whose name is inspired by the Kipling's famous quote: "This part of the country seems to have all hell for a basement, and the only trap door appears to be in Medicine Hat."
For more information visit the Tourism Medicine Hat website or book a "Brew Tour Package".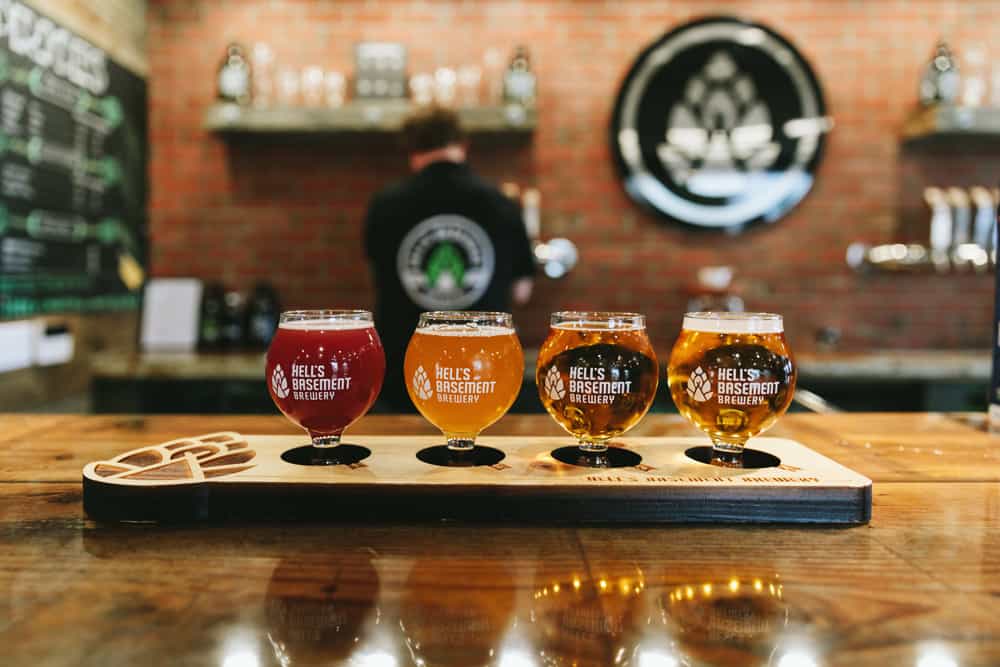 Where to Stay in Medicine Hat
Medicine Hat Hotels
There are plenty of hotel options available in Medicine Hat that cater to an array of budgets. Most hotels are gathered around the major intersections just off Highway 1, making them easy to access. All of them are relatively the same quality (there are no major luxuries to be found here). Here are our picks:
The Hampton Inn & Suites by Hilton Medicine Hat – This is one of the highest-rated hotels in the city and it comes with complimentary breakfast and parking, an indoor gym and a stylish pool. It's next to plenty of casual eateries off of the main highway. See reviews and check availability
Comfort Inn & Suites – Located nearby, this hotel provides good value for the price. Rooms are comfortable and some come with whirlpool tubs. If you didn't score one of those, play in the indoor pool instead! See reviews and check availability
TownePlace Suites by Marriott – This newly decorated hotel is the perfect place to settle in and stay on your routine for business or holiday. Conveniently located just off the Trans-Canada Highway, the hotel is surrounded by great shopping, dining and entertainment options. See reviews and check availability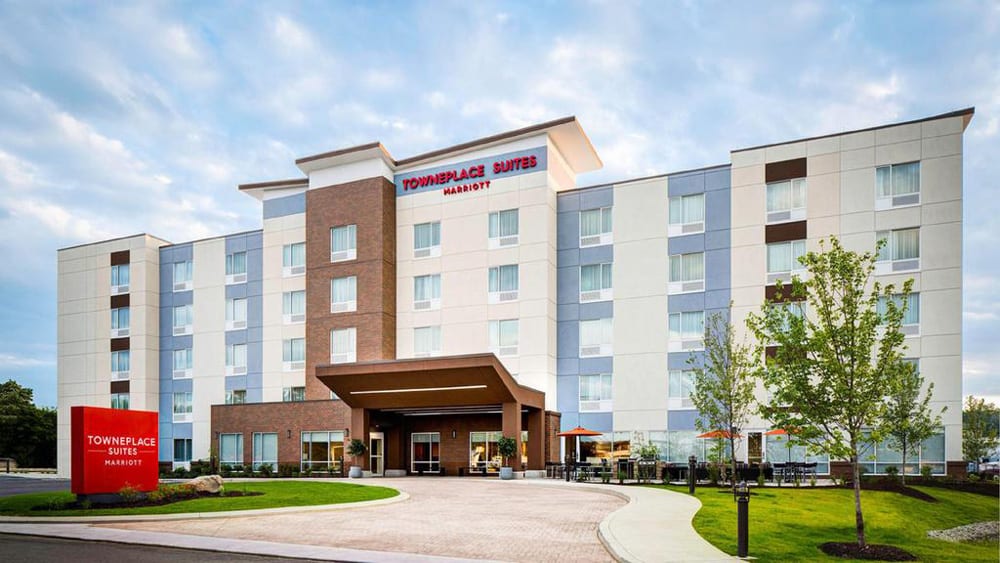 Medicine Hat Campgrounds
From rough and tumble tent-camping to RV 'glamping', there's tons of space for you to camp in Medicine Hat. Choose from quiet spaces near the South Saskatchewan River or bustling areas closer to the city centre. Wherever you choose, you're bound to be at one with nature in this serene city on the prairies.
Gas City Campground – Tucked between trees and the babbling South Saskatchewan River, this camp spot is a great place to relax and get back to nature. It's got rave reviews for its friendly staff and clean and spacious sites. Recently added to the Gas City Campground are comfort cabins, making camping easy for anyone!
Echo Dale Campground – This popular campground, at the bottom of the coulee, has 10 individual unserviced campsites. Amenities include a boating and fishing lake, and nice swimming area for those hot summer days.
Wildrose RV Park – You won't be short on amenities in this groovy little campground nestled close to downtown. You can do the traditional weenie-roast (provided there's no fire ban in place), or, head out for food (see our "Where to Eat" list above!) if you're over that #campgroundlife. 😉
Ross Creek RV Park – A little way south of the city, you'll find the semi-secluded, out-of-the-way RV Park, offering quaint views and a convenient 'just-off-the-highway' location. There are full hook-ups with 30 and 50 amp service, however, there are no showers or washroom facilities here.
Things to Do Near Medicine Hat
Cypress Hills
The perfect place to enjoy the great outdoors is in Cypress Hills Provincial Park, less than an hour drive from Medicine Hat. Stretching from southeastern Alberta to southwestern Saskatchewan, this park is home to a mix of forests, wetlands, and grasslands as well as an abundance of wildlife. Explore the land by hiking, then taking a SUP or kayak out onto Elkwater Lake. Stay in one of the many campgrounds available, and take in the night sky from this designated Dark-Sky Preserve.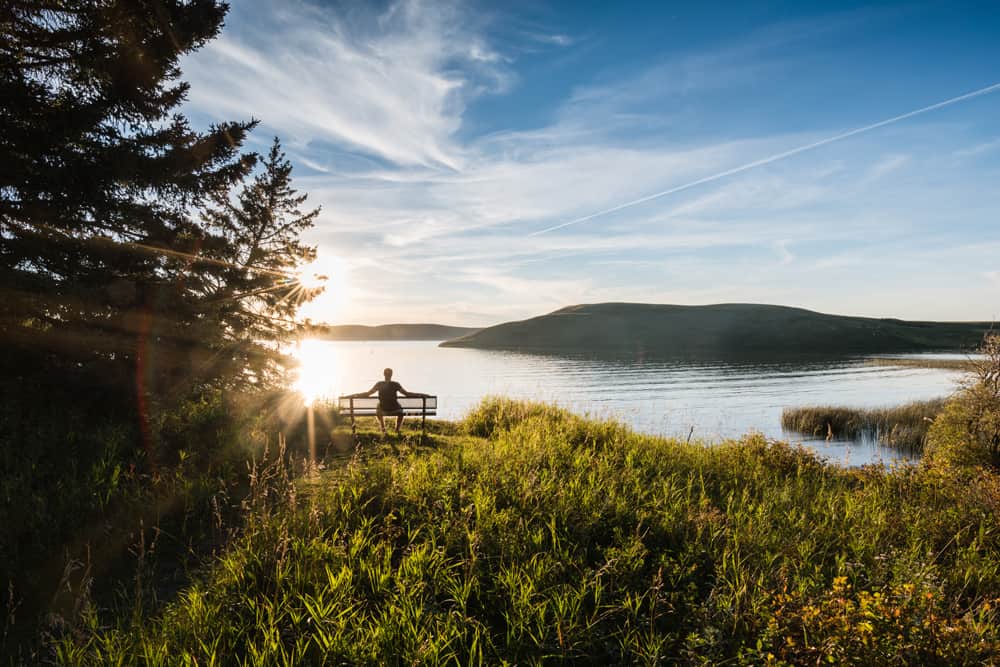 Red Rock Coulee
If you want to experience what life might look like on Mars, venture approximately 54 kms southwest of Medicine Hat to this Provincial natural area, where you will find very large and very rounded boulders that are a beautiful shade of red. Some of these sandstone concretions are over 2.5 ms wide across (8 feet), making them some of the largest found in the world.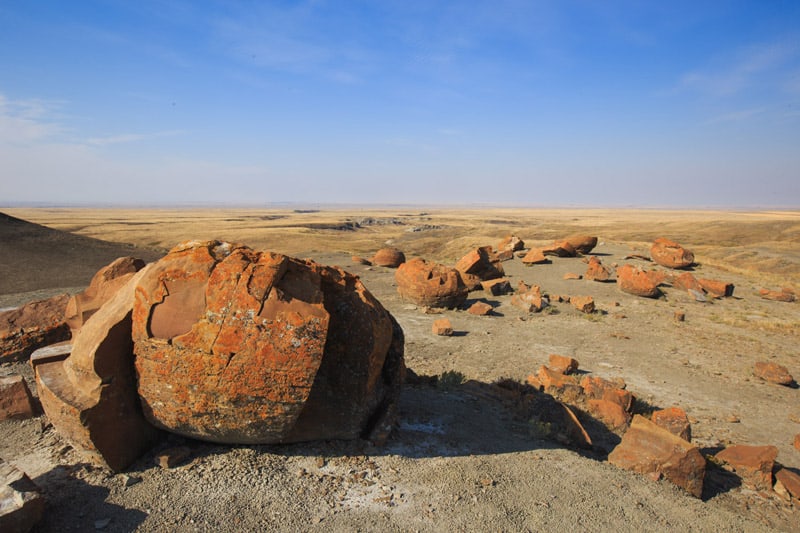 Don't Forget!
Visiting other spots in Alberta? Check out our extensive guides for all the things to do while visiting Calgary, Banff, or Drumheller!
ALSO, don't forget that while you're on the road, you can download our FREE Road Trip Alberta bingo cards, to make it just that much more fun!