Disclaimer: This page may contain affiliate links. Please review our full Terms and Conditions for more information and our Privacy Policy. Note that any pricing, operating hours, or other such information provided below may have changed since initial publication.
Compiled by the Road Trip Alberta team
Last updated: January 29, 2023
3 hours from Calgary and 90 minutes from Lethbridge is one of Alberta's best-kept secrets. Tucked away in southwestern Alberta is Waterton Lakes National Park. With incredible scenery, breathtaking hikes, and so many other things to do, it's no wonder it's becoming one of the most popular national parks.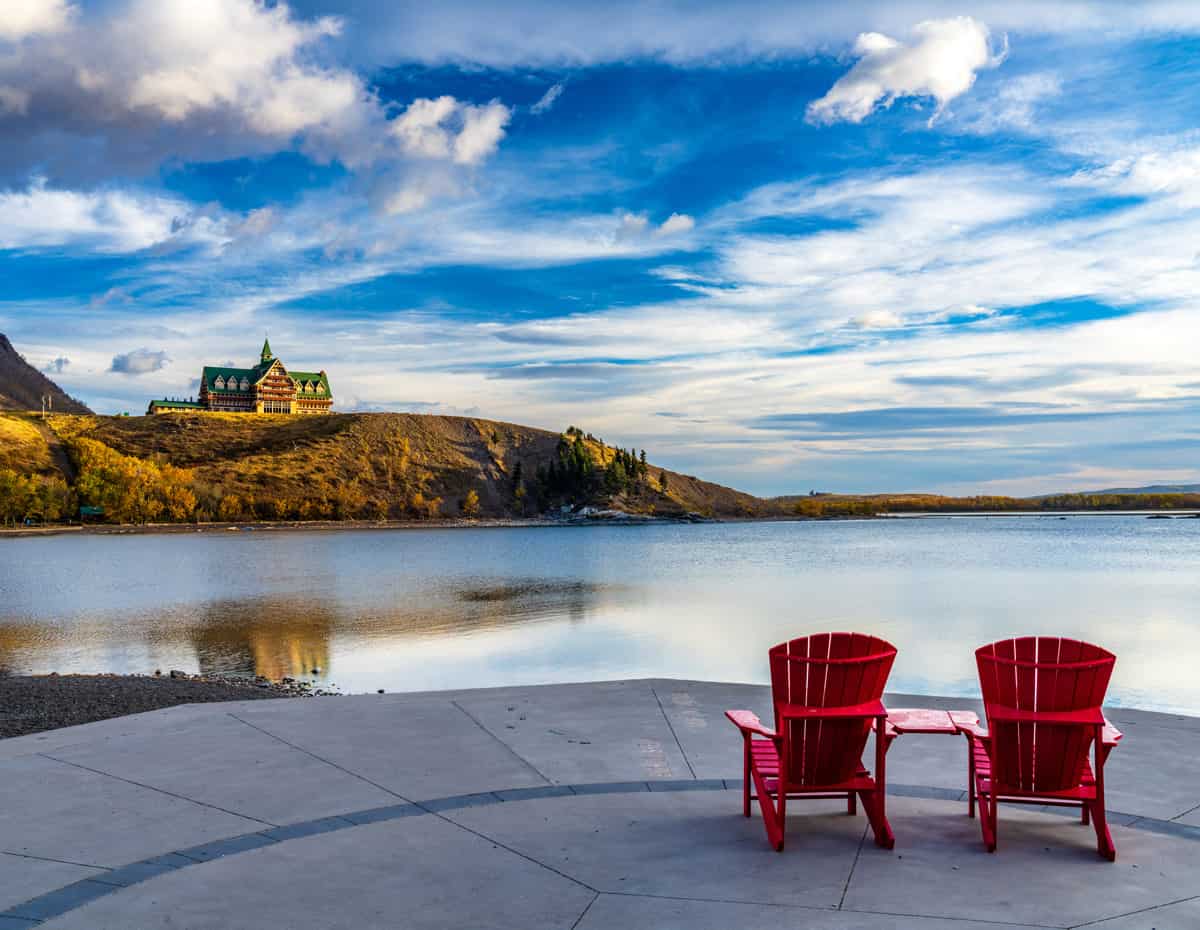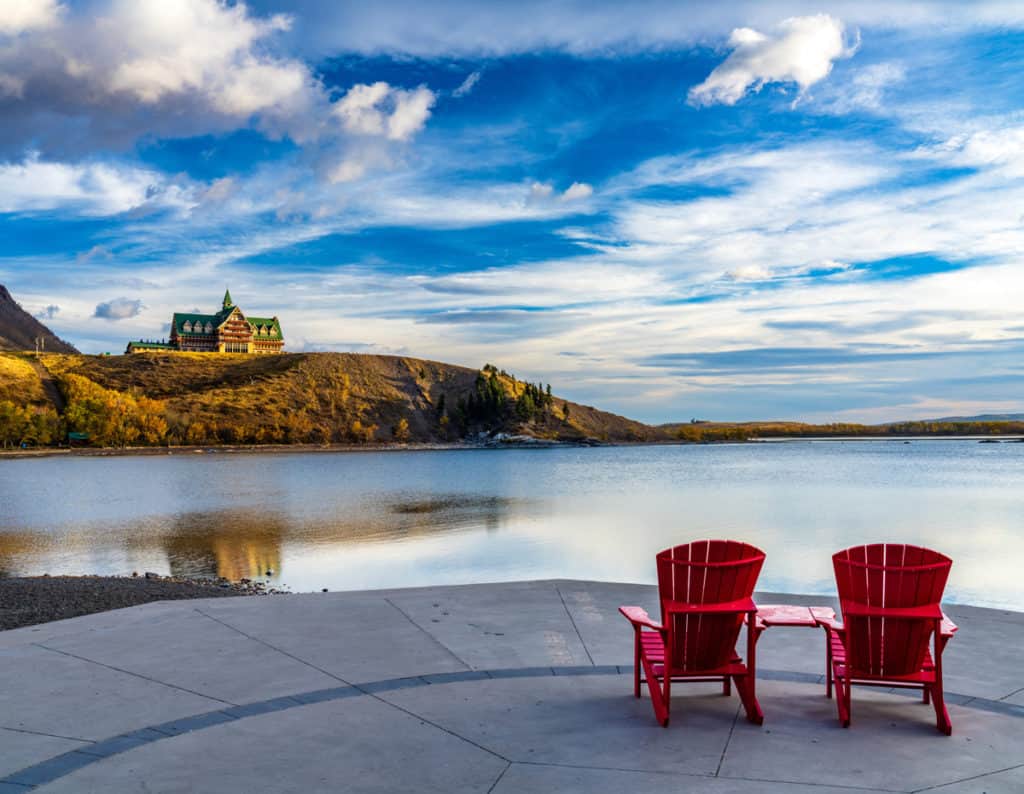 Whether you're just planning for an overnight trip or several days in Waterton, we've personally spent plenty of time exploring the national park and put together our recommendations for the best hotels in Waterton to stay at.
Our Top Picks for Waterton Hotels
Prince of Wales Hotel
The Prince of Wales Hotel is the place to stay in Waterton Lakes National Park. One of the best hotels in the area, this iconic hotel has absolutely stunning views of the lake and the surrounding landscape. Built in 1927 and named after Prince Edward, the 86 rooms have an air of British sophistication, complete with daily afternoon tea service (just make sure to book ahead for the experience, as it tends to fill up quickly).
And with views like that, afternoon tea will never be the same again. Trust us, The Prince of Wales is a Waterton Park hotel that is worth the luxury price tag.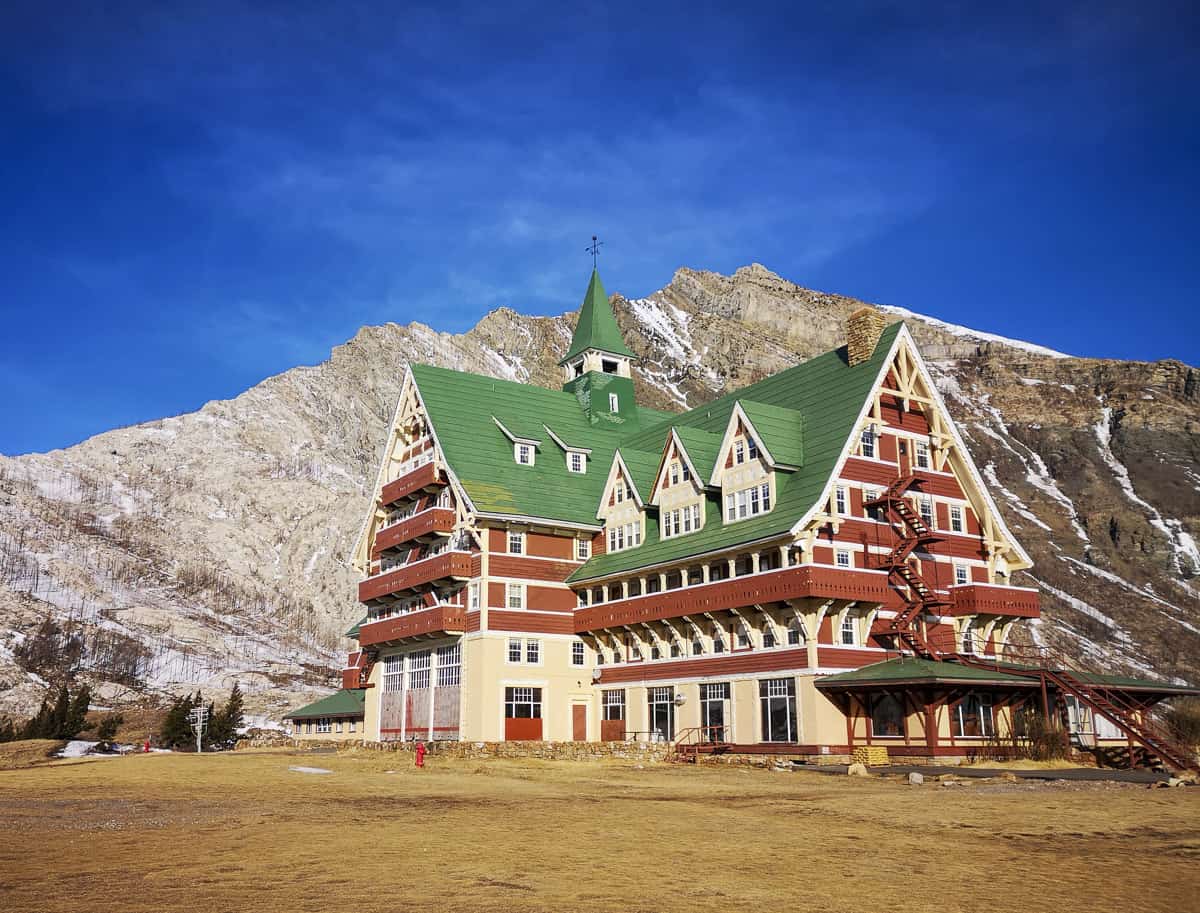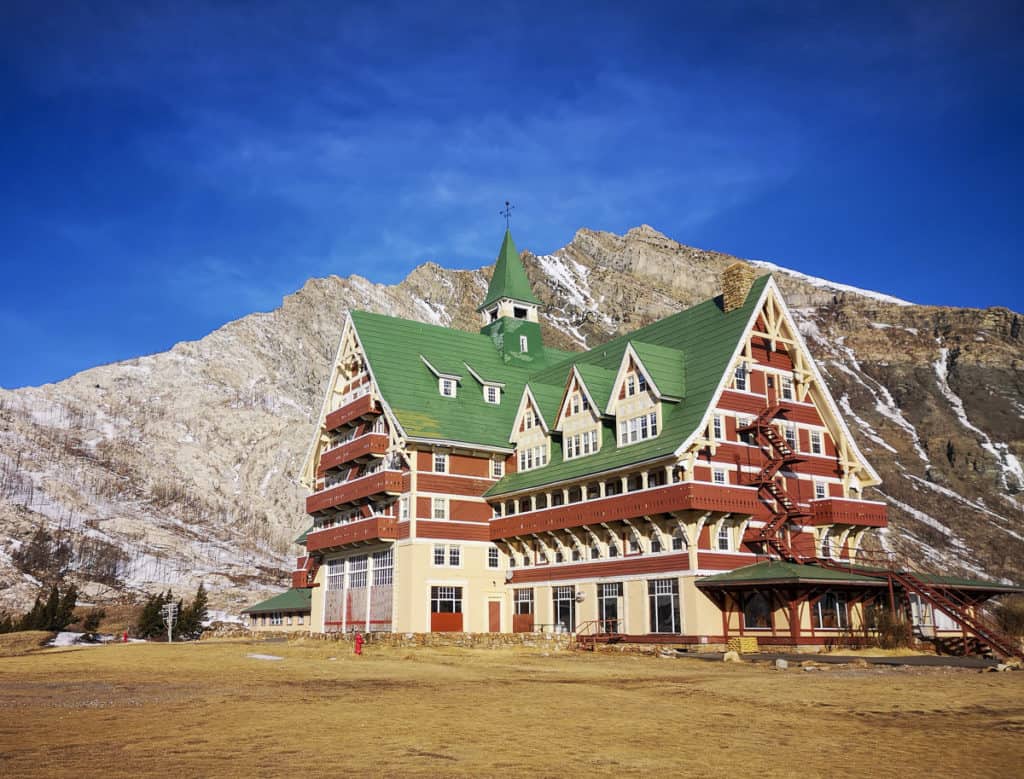 Waterton Glacier Suites
If you're looking for one of the best Waterton hotels, look no further. We love the bright, airy rooms at the Waterton Glacier Suites… but the amazing location and views aren't too shabby, either.
This Waterton accommodation allows you to surround yourself with nature by staying in one of the Deluxe, Romantic, or Loft suites, each of which comes with a cozy fireplace to snuggle up in front of after a day exploring the park. An added bonus, one of Waterton's best restaurants is in the hotel. Red Rock Trattoria creates fresh and classic Italian dishes using simple ingredients. Enjoy a bottle of wine and great food surrounded by mountains and nature. The Waterton Glacier Suites makes for the perfect base to explore Waterton Lakes.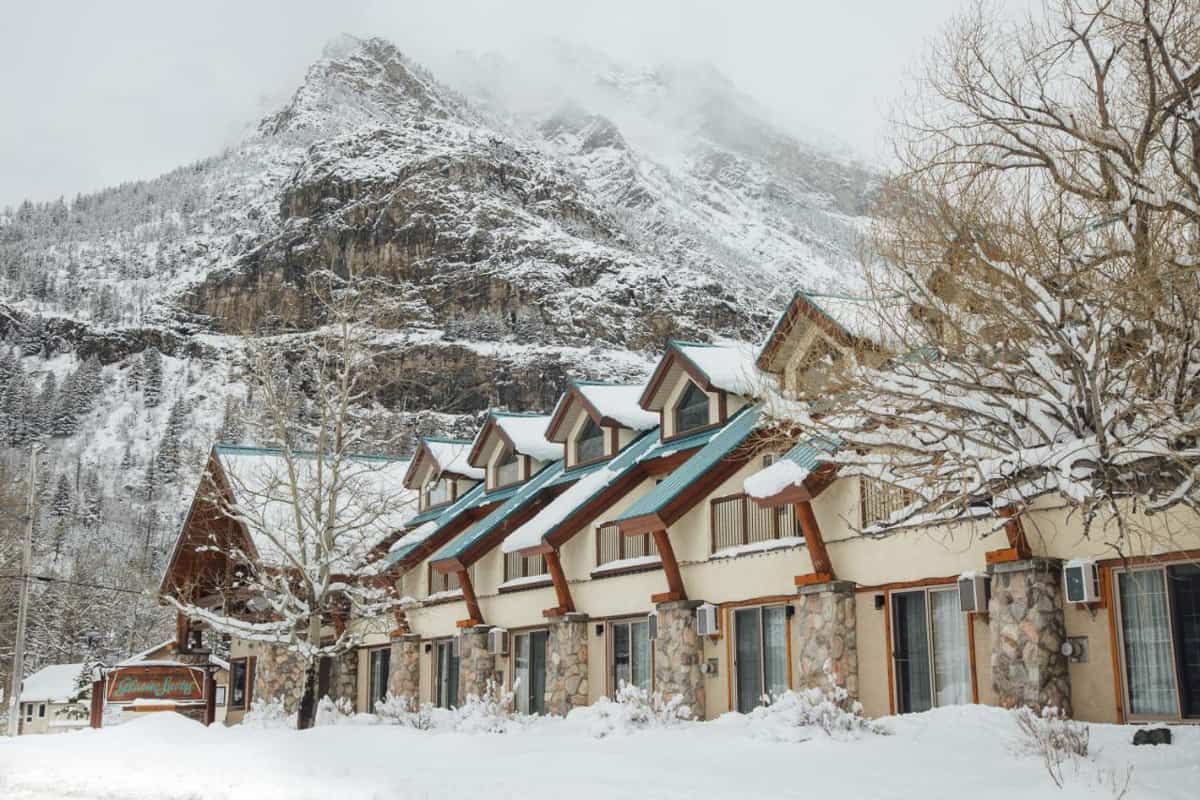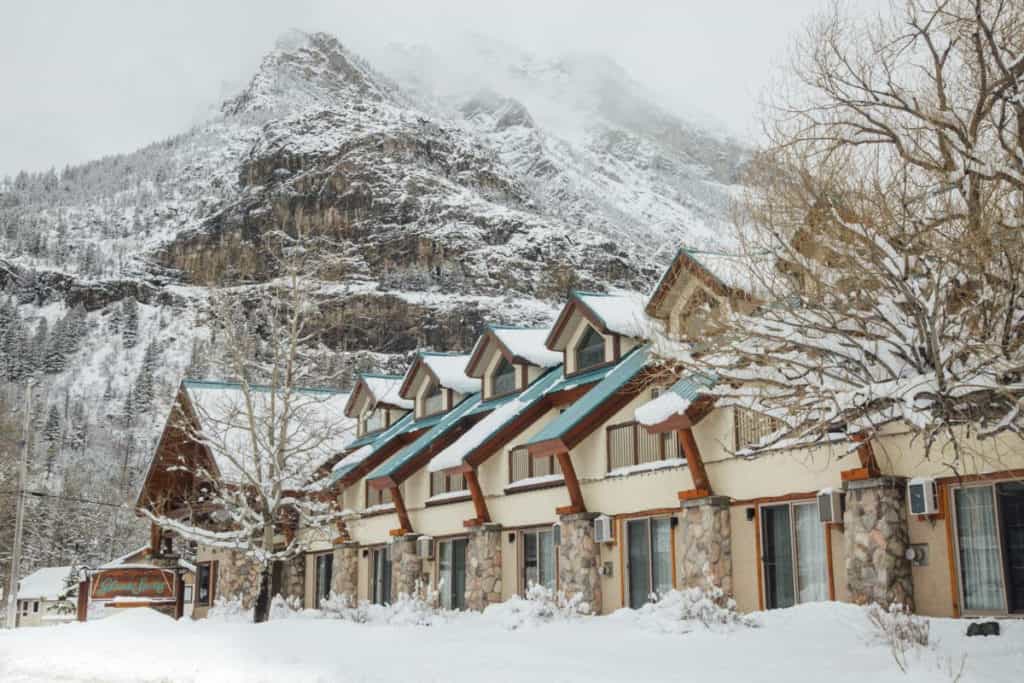 Luxury Waterton Hotels
Bayshore Inn and Spa
For another luxury Waterton Park hotel, try the Bayshore Inn and Spa. This unbelievable waterfront property that looks out over Upper Waterton Lake and Emerald Bay is the perfect blend of both rustic charm and luxury amenities.
Visit the Serenity Spa for the best in relaxation, and make sure to hit up one of the excellent dining options onsite. Every room at the Bayshore Inn has a balcony, so be sure to take in the magnificent view of the lake or mountain!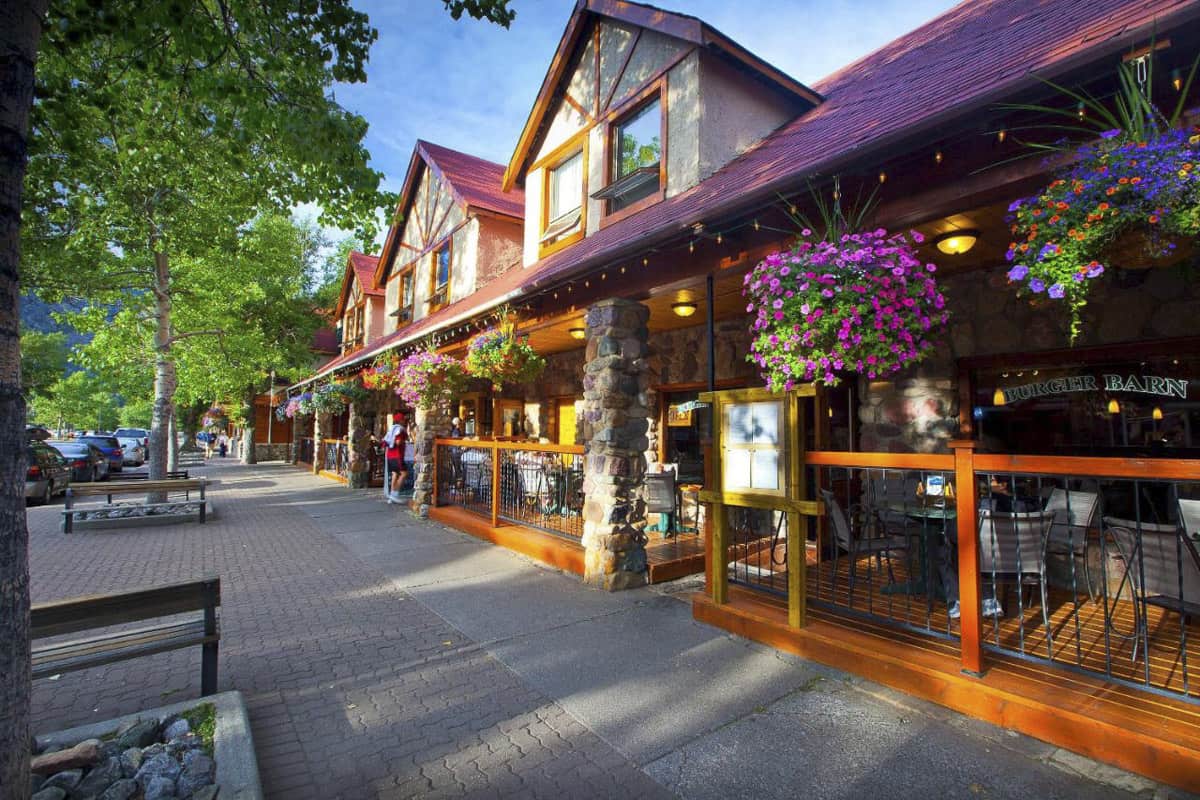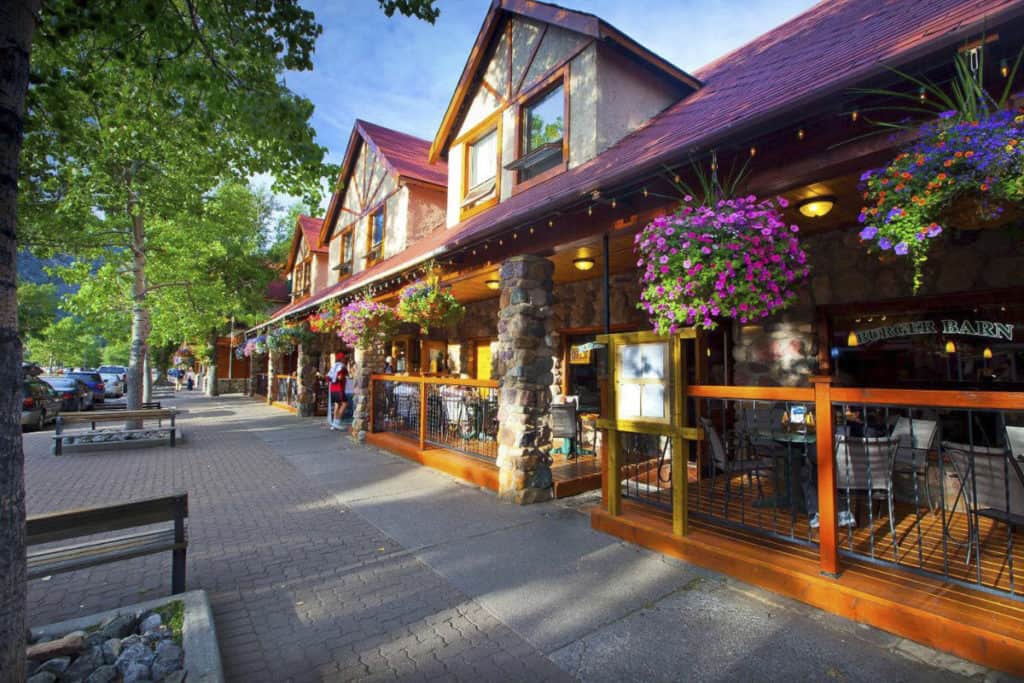 Waterton Lakes Lodge Resort
Located in the heart of the national park, Waterton Lakes Lodge Resort is beloved by many. Found across four acres of land, there are 80 suites in 11 chalet-style buildings; with a variety of rooms available, there will certainly be something to fit what you're looking for.
It's also a great option for a romantic stay, as there are date night packages and rooms that feature soaker tubs and gas fireplaces. Honestly, though? With views like that out your window, every room at the Waterton Lakes Lodge Resort feels pretty romantic.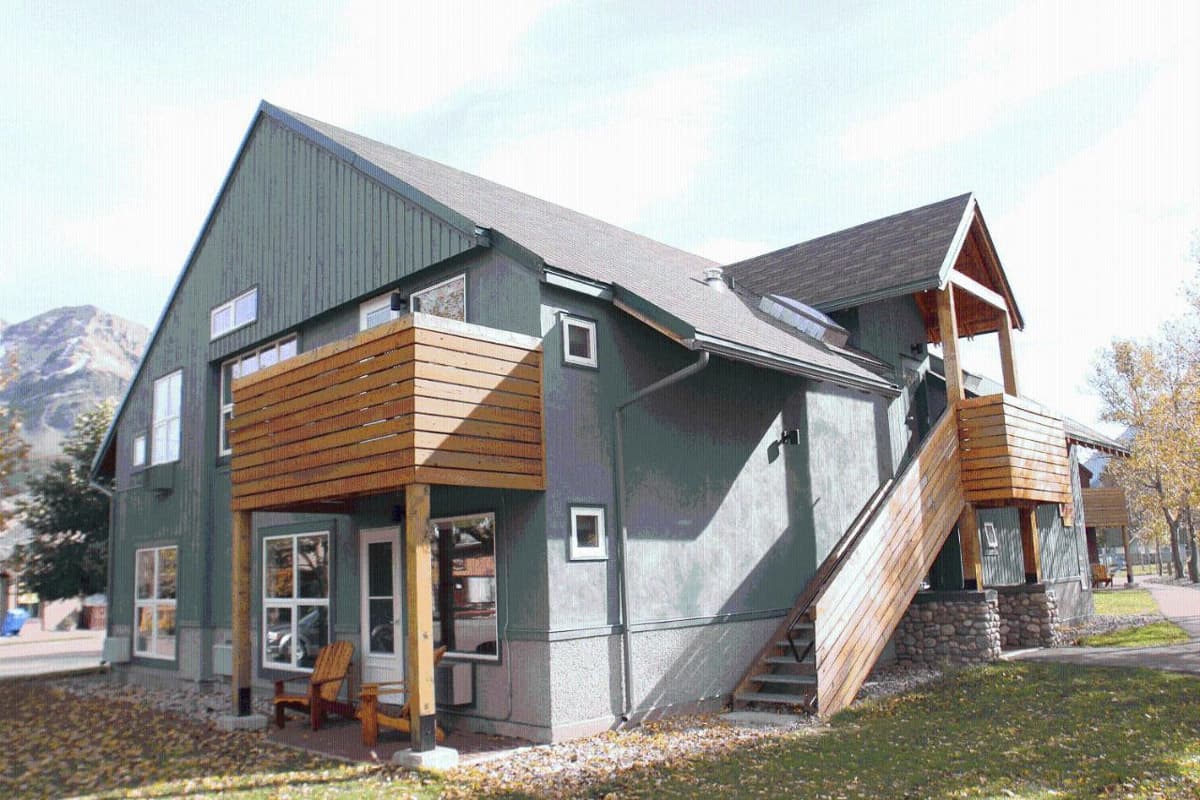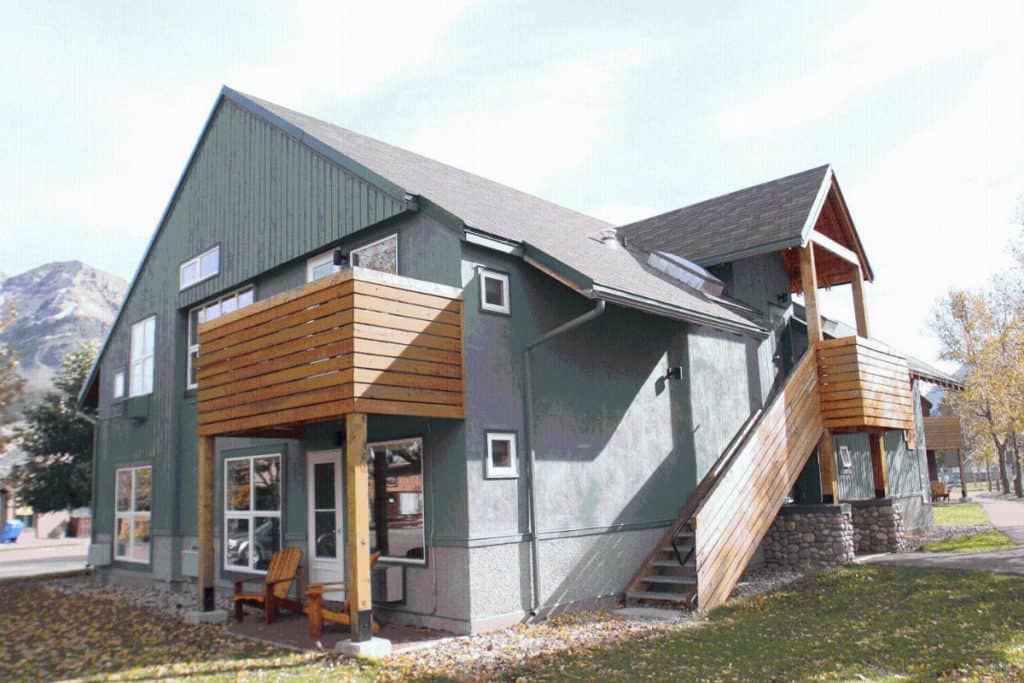 Mid-Range Waterton Hotels
Crandell Mountain Lodge
If you're looking for cozy, you've come to the right place. Crandell Mountain Lodge is one of our favourite hotels in Waterton Park due to its excellent hospitality and homey feel. You can even expect warm cookies on offer when you arrive!
With country-chic décor and rooms with fireplaces, you'll feel as though you've truly escaped city life; curl up with a good book and a hot chocolate after a day exploring Waterton Park for the perfect way to unwind.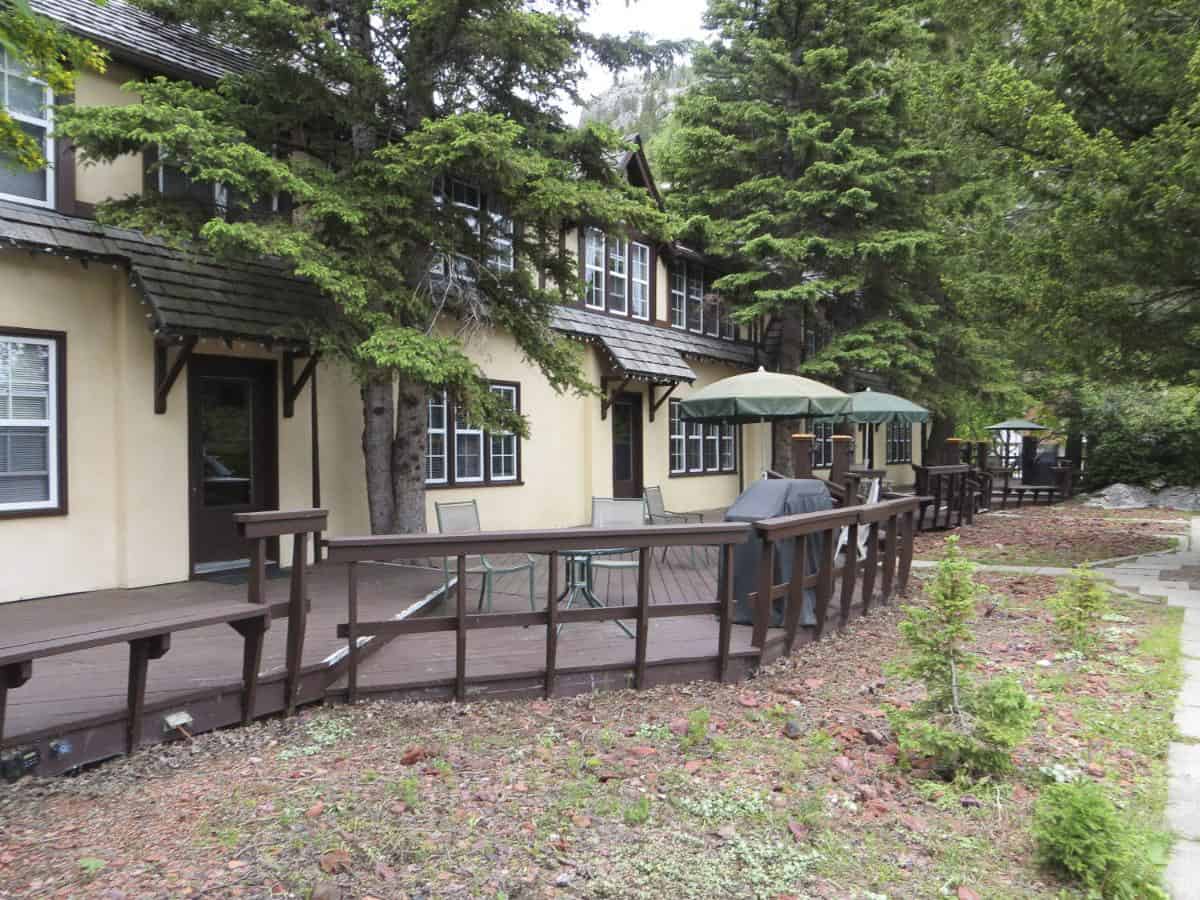 Aspen Village
Aspen Village is one of the most convenient places to stay in Waterton Park. With three accommodation options, there's guaranteed to be a hotel that suits your needs perfectly. Choose from The Windflower (newly renovated motel rooms), The Aspen (deluxe suites), and The Cottages at Aspen Village (a group of 16 cottages).
The village also has a barbecue pit, a playground, and a green space, making it an ideal place to stay in Waterton with children.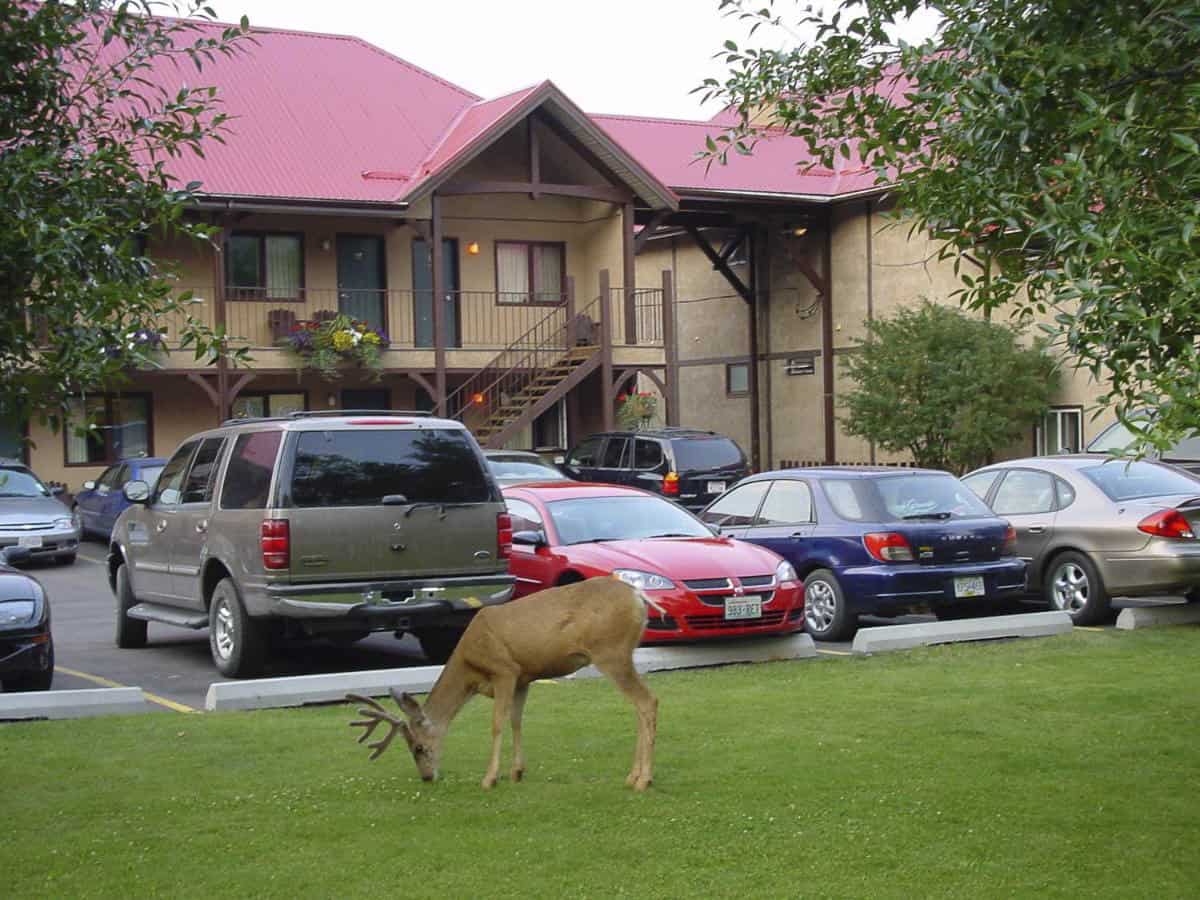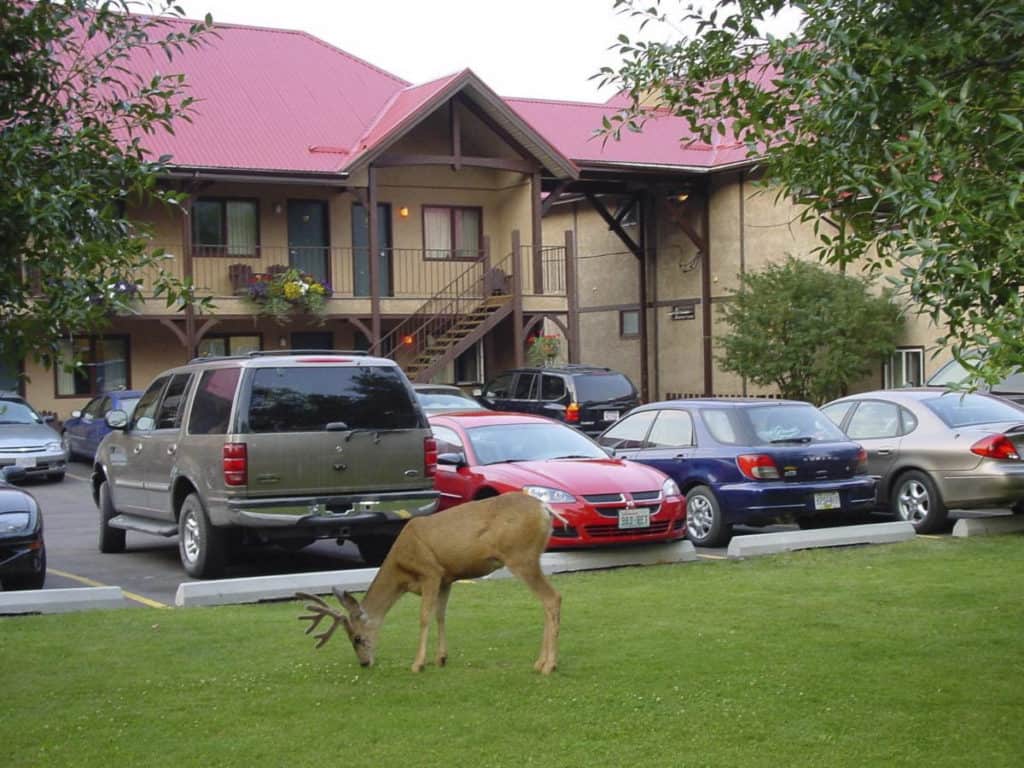 Budget Waterton Hotels
Unfortunately, there aren't many budget options for hotels in Waterton Lakes National Park, although we've listed a few other options for accommodations below (see our section on "other options for accommodations in Waterton"). What you will find are a few budget hotels near Waterton, so if you're able and happy to drive a short distance to and from Waterton Park, here are some hotels we recommend.
Rocky Ridge Country Lodge
Only 15 minutes from Waterton, the Rocky Ridge Country Lodge in Mountain View is both convenient and comfortable. There's even the choice to have an attached room or a separate cabin! Soak up the beautiful mountain views as you (literally) soak in the outdoor hot tub.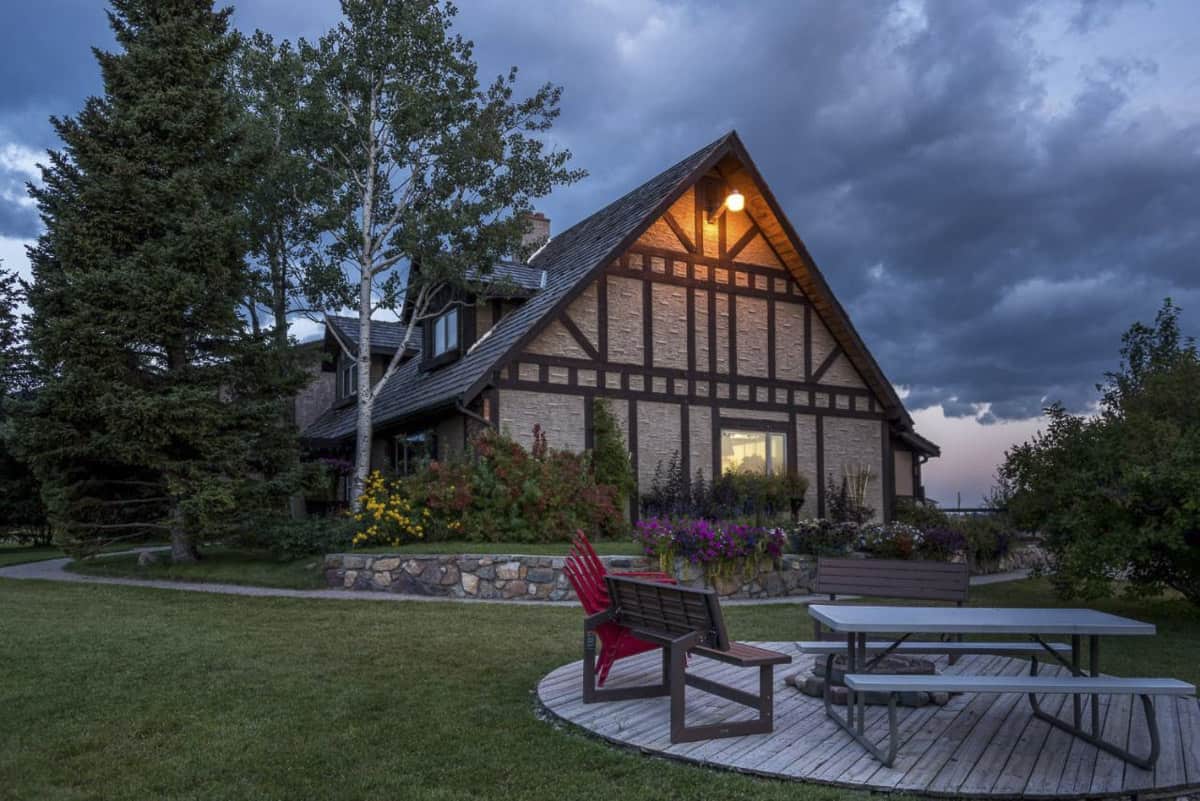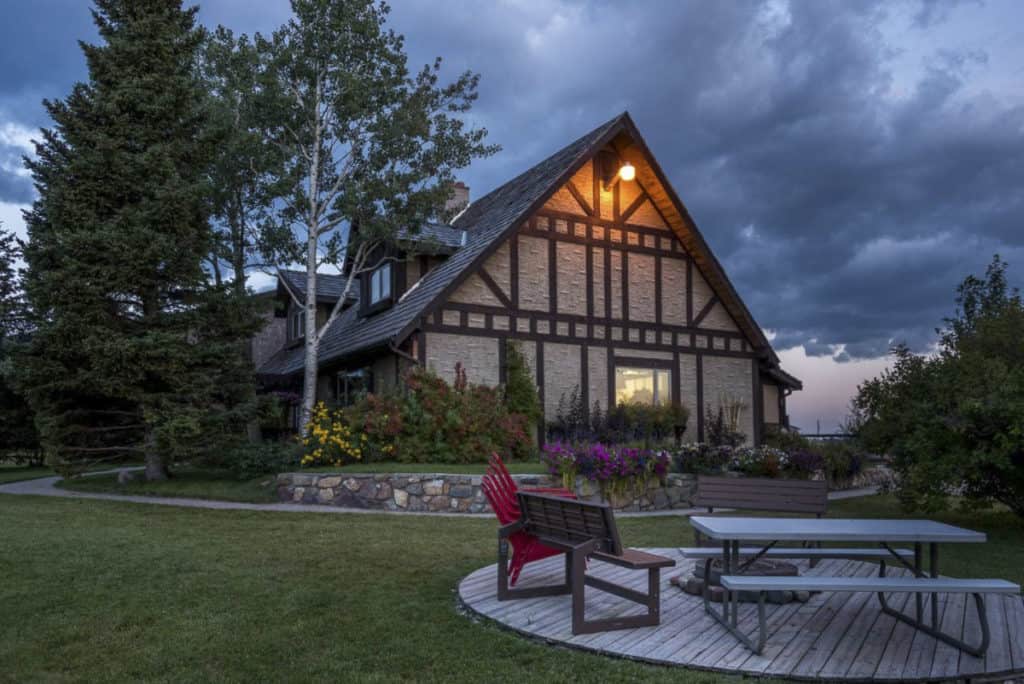 Heritage Inn Hotel and Convention Centre (Pincher Creek)
Found approximately 45 kilometres from Waterton, you'll find the Heritage Inn Hotel and Convention Centre in Pincher Creek. Enjoy an indoor pool and hot tub, clean, stylish rooms, and many other amenities. The friendly staff and accessible location to the Waterton area make this an excellent choice for a budget hotel option.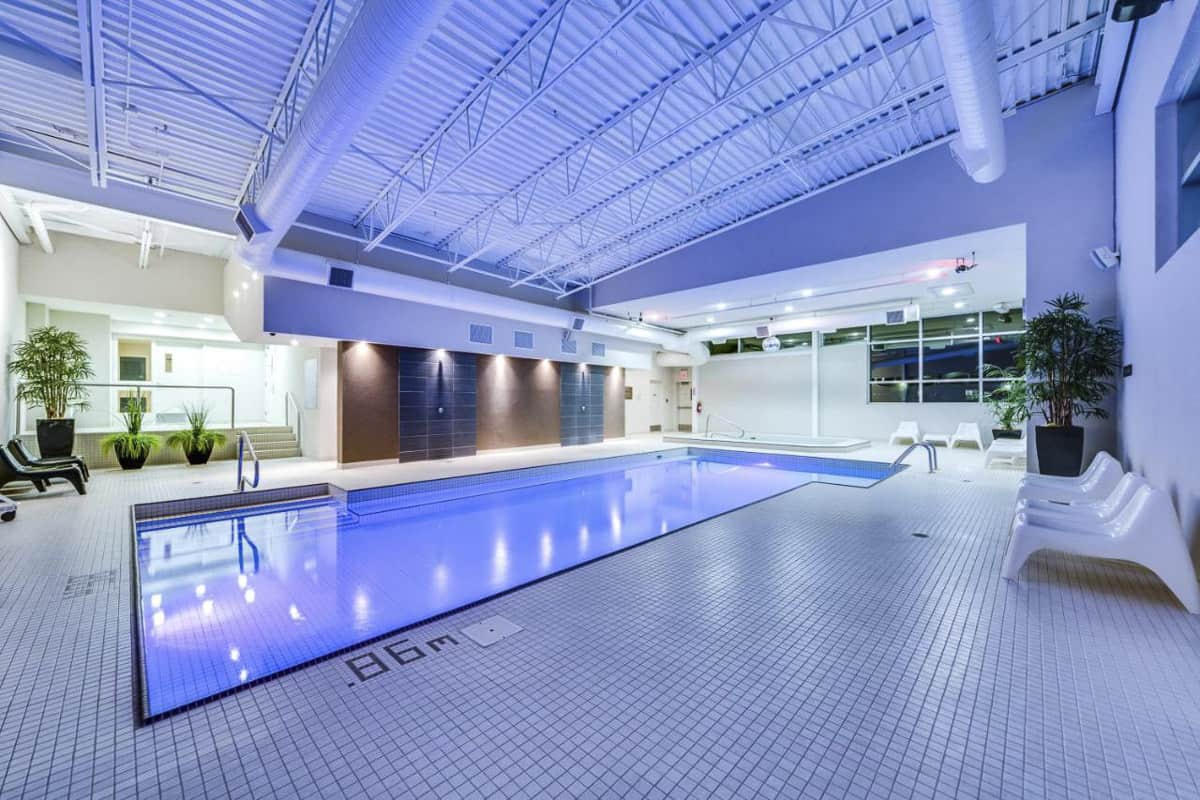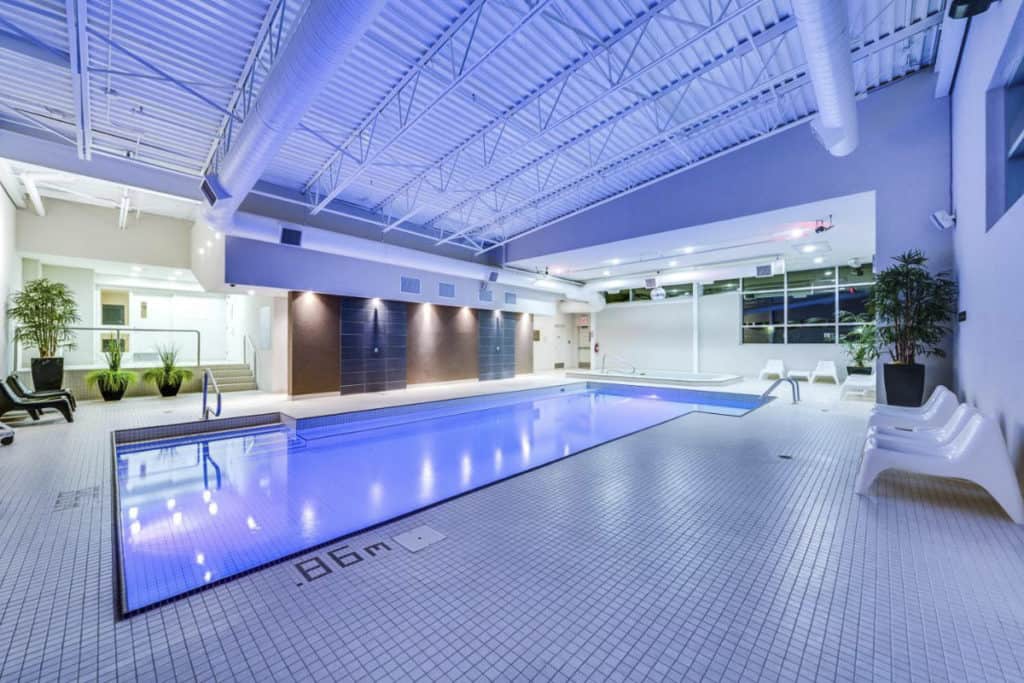 Other Options for Accommodations in Waterton
If you're looking for an alternative to the Waterton Park hotels we've already listed, there are thankfully a lot of other accommodation options to choose from. Here are a few of our recommendations.
Hotels Near Waterton
If you're looking for a Waterton Park hotel but can't seem to find one that's either a) in your budget or b) available for the dates you want to visit, consider staying in a hotel near Waterton. This is obviously a better option for those who have their own vehicle!
Mountain Haven Cabins
Located in Mountain View, just 15 minutes from Waterton, the Mountain Haven Cabins are a lovely way to spend a few days in peace and tranquillity. Each unit has a patio (to take in the mountain views), a fully equipped kitchen, a fireplace, a seating area, and a bathroom. The cabins can accommodate from 4-6 people in each, so it makes for a perfect spot for families.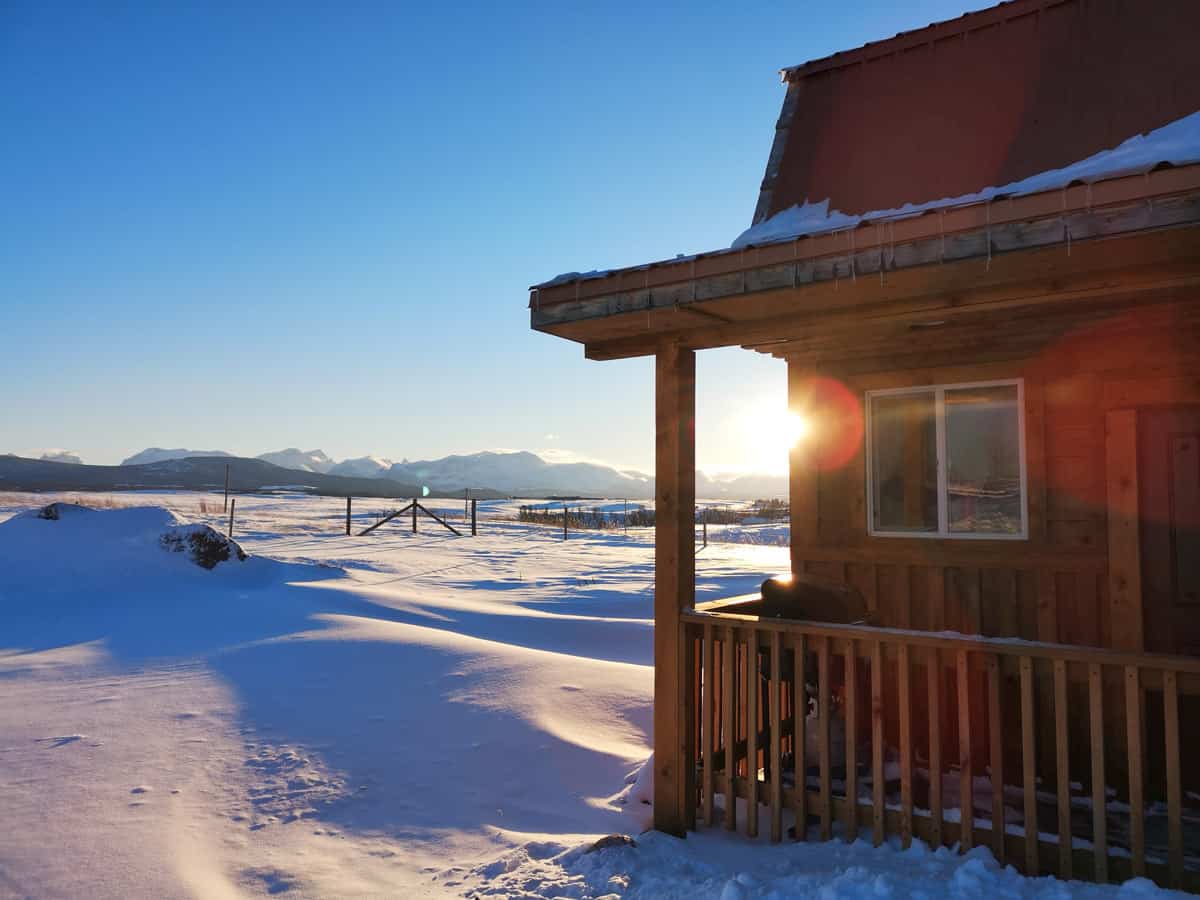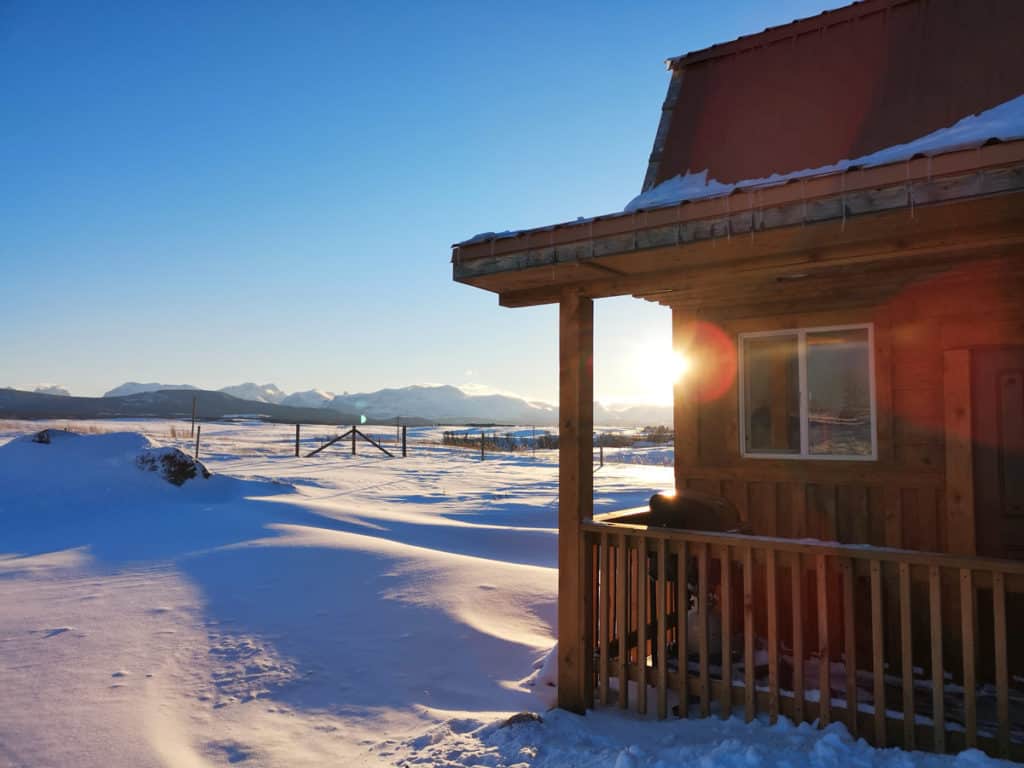 Ramada Pincher Creek
Stay in nearby Pincher Creek for a fantastic alternative to the Waterton Park hotels. The family-friendly, Ramada by Wyndham is approximately 50 kilometres from Waterton Park itself. You can expect all the amenities here, including WiFi, flatscreen TVs, air conditioning, and kitchenettes, so it's easy to unwind after a day of driving and/or exploring the nearby attractions.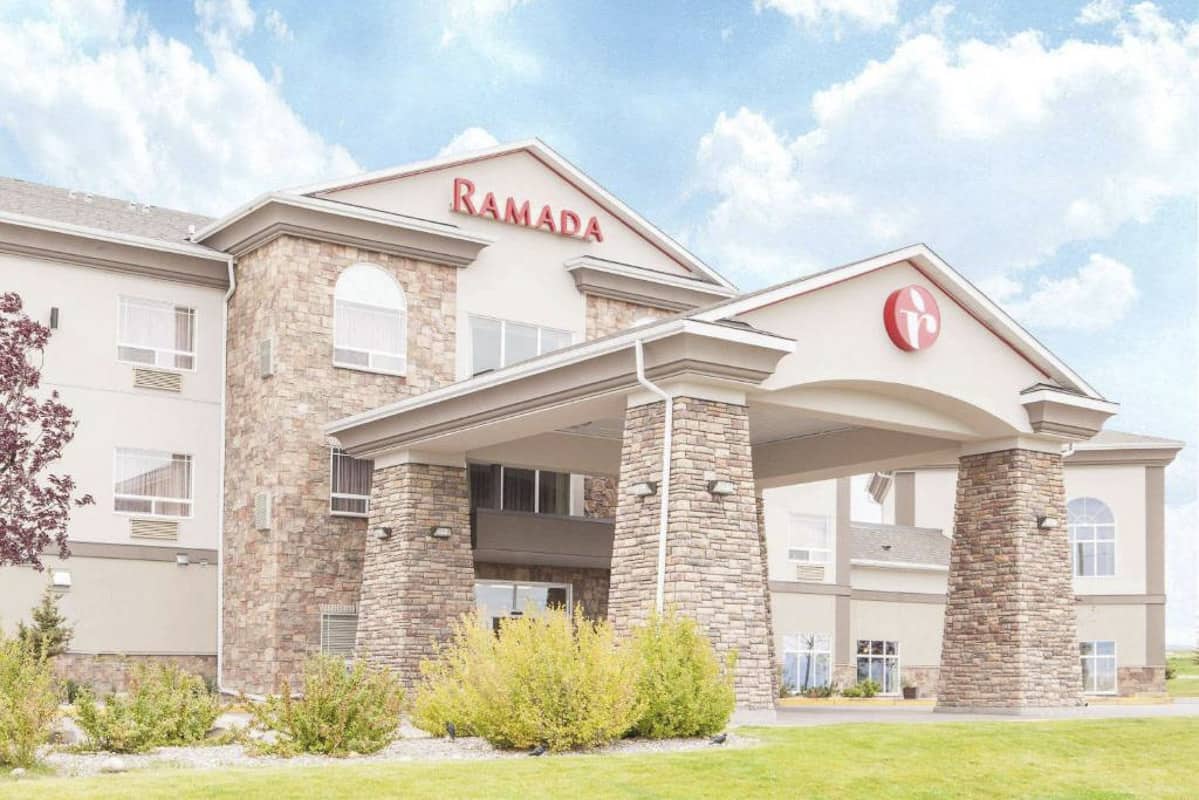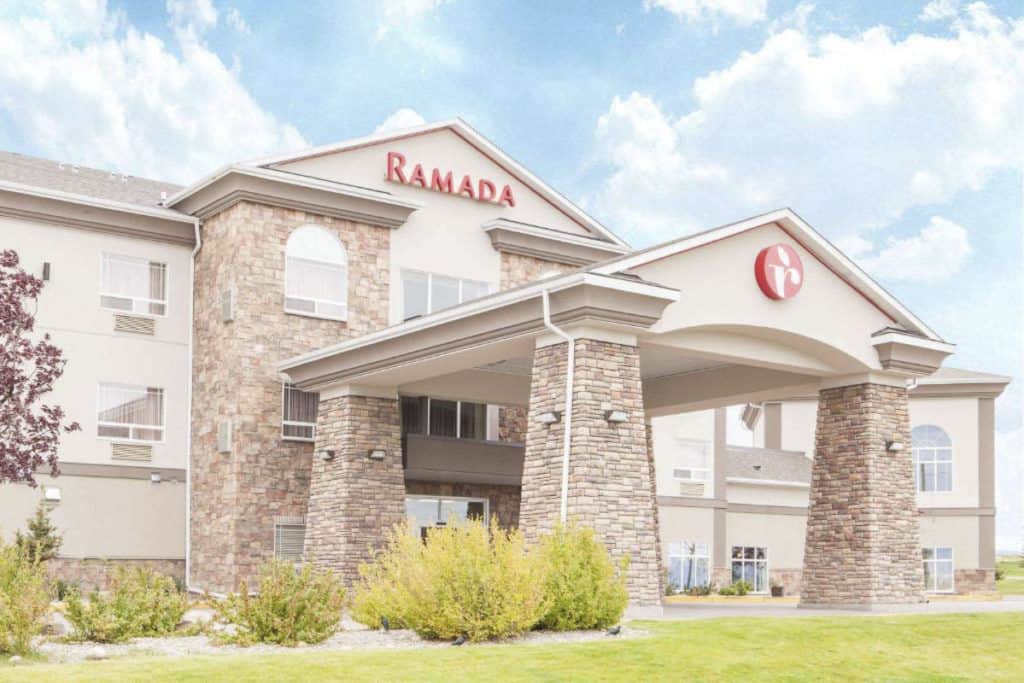 Cobblestone Manor
This budget option near Waterton Lakes National Park is perfect for those who need a place to stay that's both convenient and easy on the wallet. The Cobblestone Manor is found in Cardston, about 45 kilometres (30 minutes) from Waterton. The rooms are cozy and comfortable, with each having a kitchenette, refrigerator, flat-screen TV, and parking.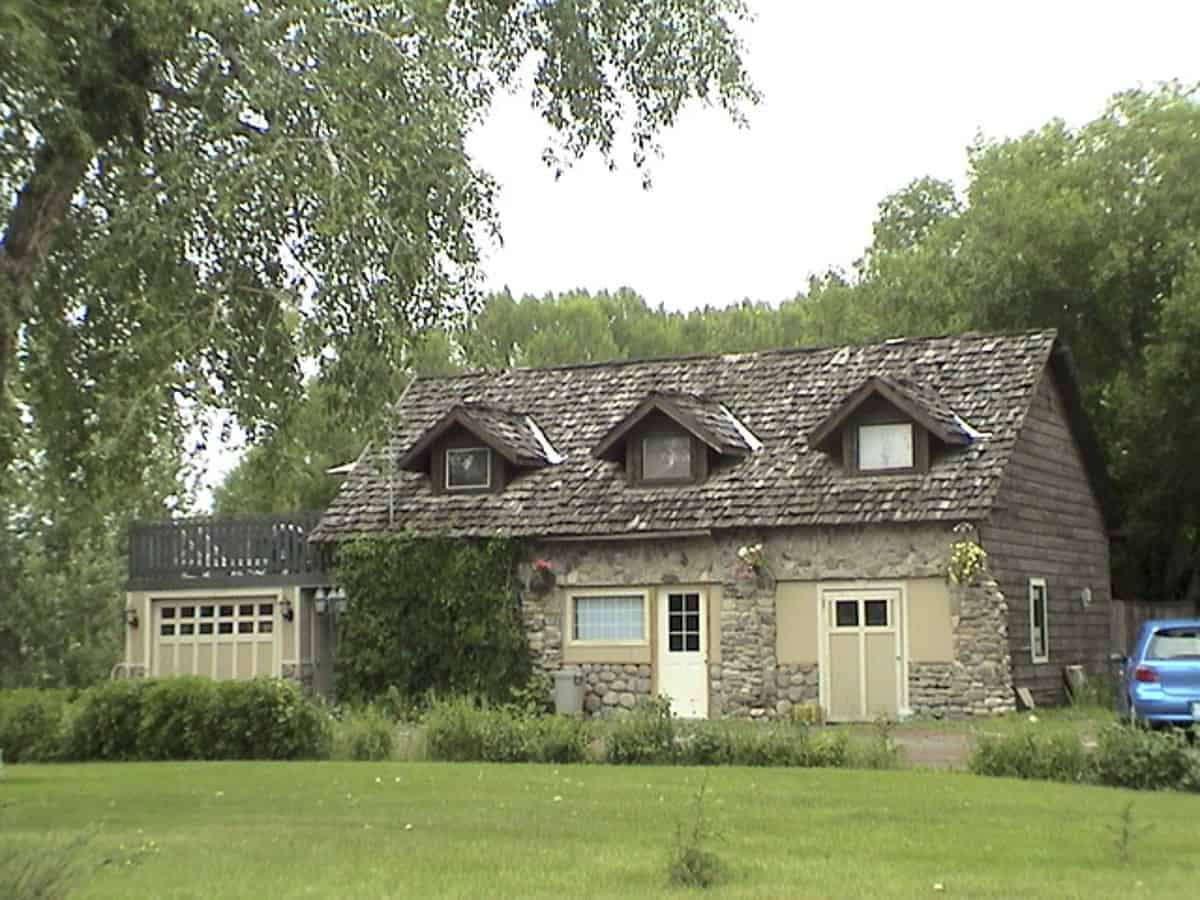 Waterton Hostels
Unfortunately, there are currently no hostels in Waterton National Park, nor any near the park. Your best bet is to find a hotel outside of Waterton or try one of the campsites (more on those below).
Waterton AirBnB and Cabins
There are currently no Waterton AirBnb options directly inside the park, but there are a few lovely options nearby. There are even some great tiny homes and private cabins available, so you can be sure to find a rental that suits exactly what you're looking for!
Waterton Campgrounds
Thankfully, Waterton has some of the best camping in all of Canada. We have an entire guide to camping in Waterton Lakes National Park, but here are a few of our favourite campgrounds in the Waterton area to get you started.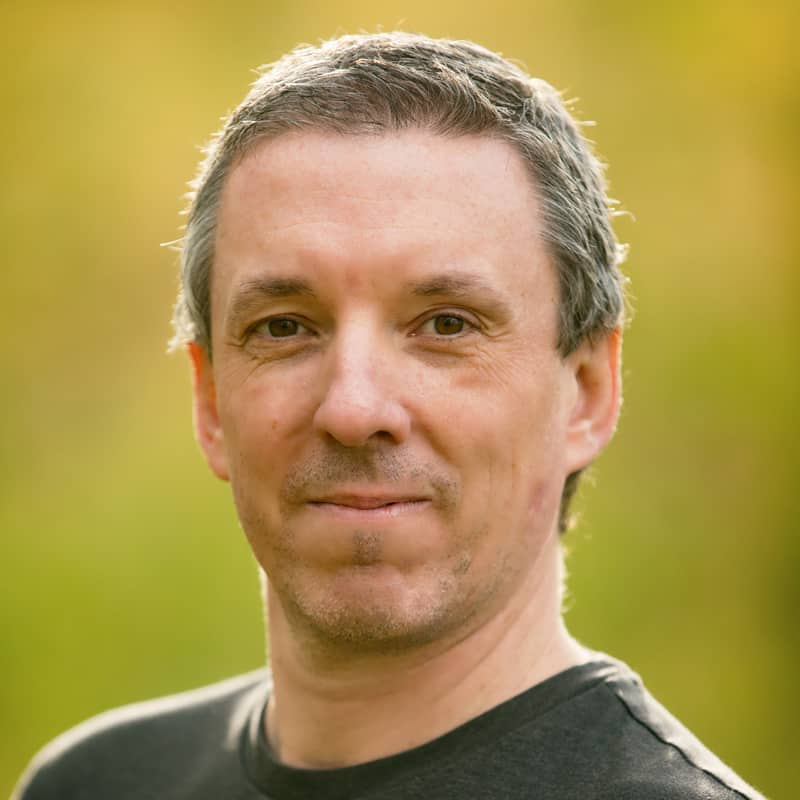 Pete is a co-founder of Road Trip Alberta. Growing up in Edmonton he has an extensive knowledge of Alberta and everything the province has to offer. He loves to eat good food, hike (especially in the winter), play tennis and curl. Apart from running Road Trip Alberta, he is a director with HMI, a digital media agency, half of the Hecktic Travels duo, and a co-creator of the popular card game Trip Chaser.