Disclaimer: This page may contain affiliate links. Please review our full Terms and Conditions for more information and our Privacy Policy. Note that any pricing, operating hours, or other such information provided below may have changed since initial publication.
Compiled by the Road Trip Alberta team
Last updated on January 11, 2023
Alberta's third-largest city is very often underrated as a tourist and food destination. But being located in the heart of Alberta's southern agricultural district means that Lethbridge restaurants actually have a solid selection of high-quality cuisine on offer.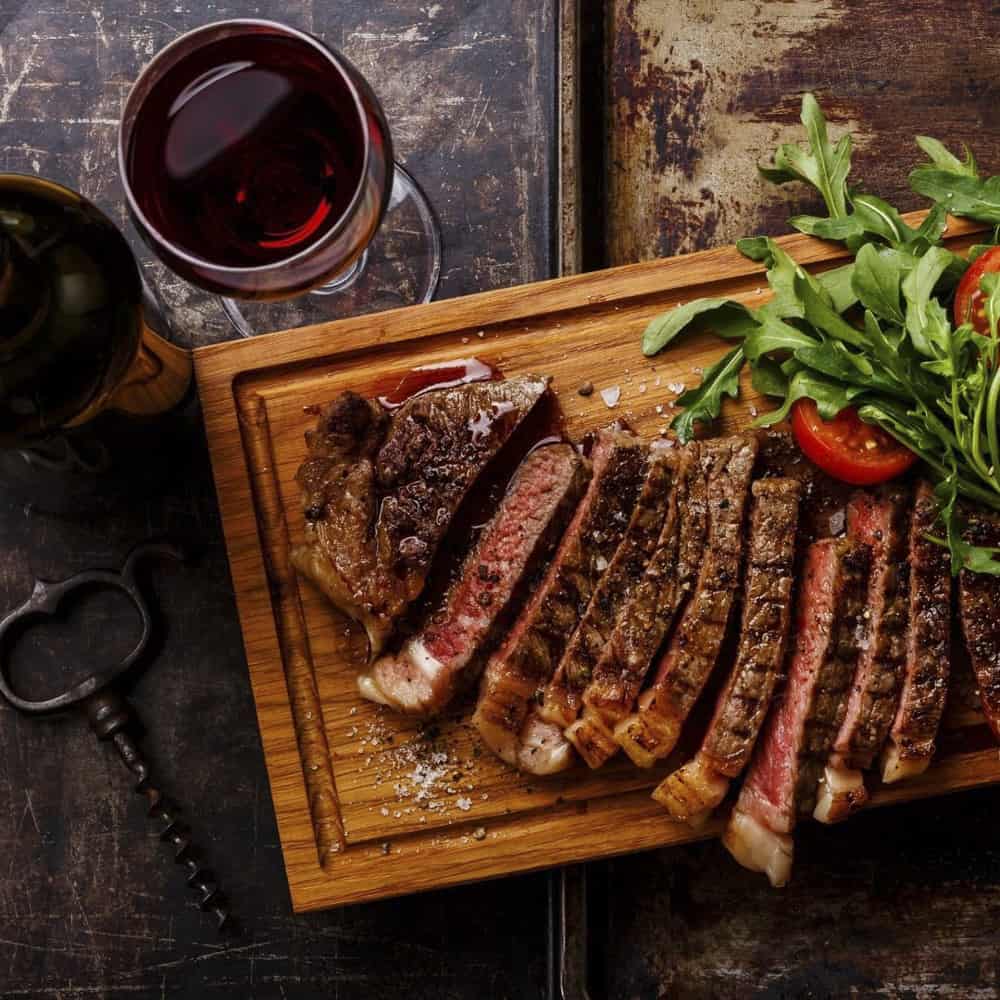 There are lots of places to find good food that you – and the kids – will love! Below are our tried-and-tested ten best in the city by type of cuisine and atmosphere, so that you can follow your cravings and find the perfect meal.
Best Lethbridge Pizza
Lethbridge is a pizza city. In fact, there's so much great pizza here that we had a tough time narrowing it down to just one spot!
Two Guys and a Pizza Place: The only Lethbridge restaurant famous enough to make it on TV, Two Guys Pizza is a hit with everyone except the traditionalist. Featured on 'You Gotta Eat Here', this pizza joint offers a dizzying array, from Tacos in a Bag to Bahn Mi – nothing is too outrageous for these wizards of pie.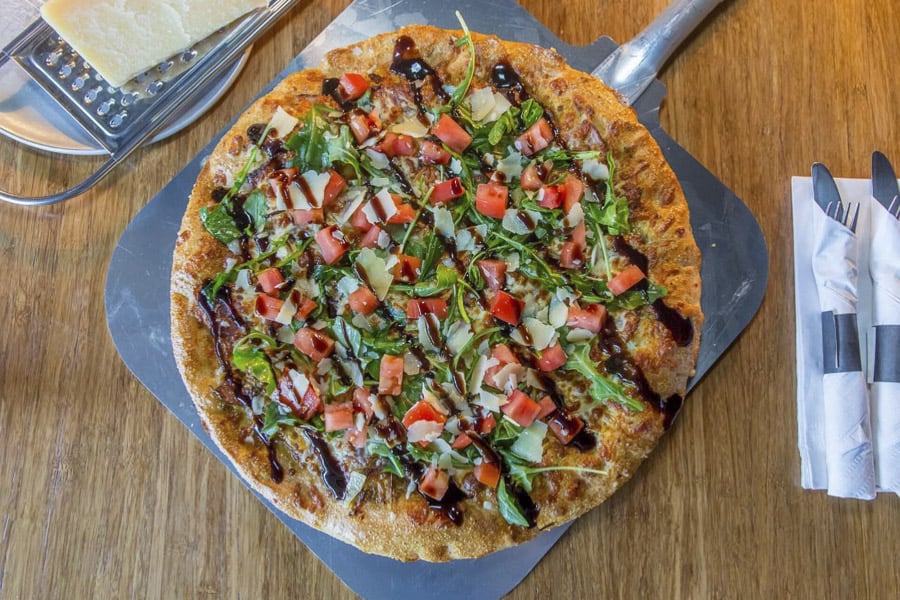 Best Italian Restaurant in Lethbridge
Italian Table: From appetizer to dessert, the Italian Table has you covered with classic, Italian fare and something of an open-air ambiance – especially if you snag a table close to the windows. Of course, there's plenty of pasta to choose from (the lasagna is especially good), but it doesn't stop there, which is why it is easily one of the top-rated Lethbridge restaurants. It's also an excellent stop on a self-drive Southern Alberta food tour!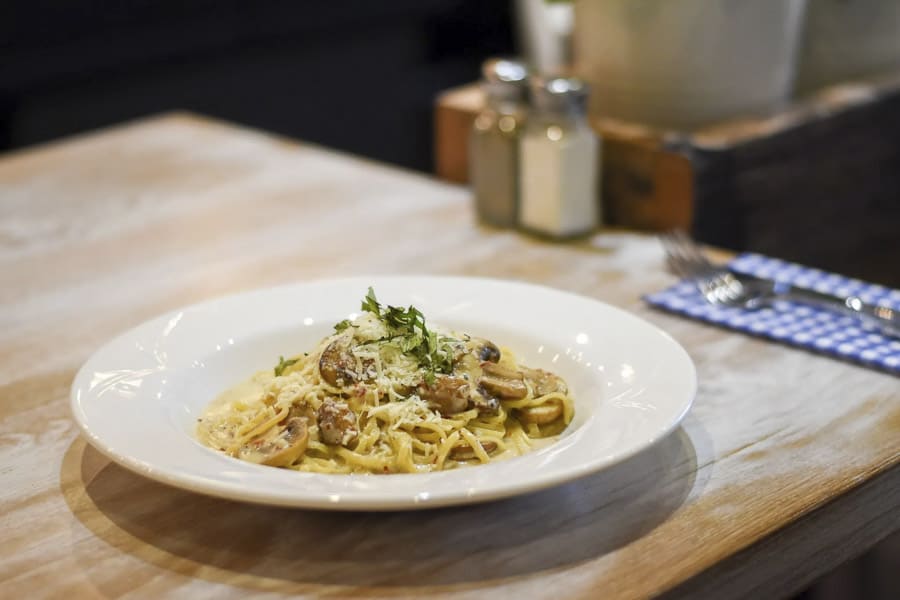 Want something a little lighter for lunch? Try a panini. Prefer protein? Sirloin steak and pasta, or Salmon Milanese. Whatever you end up ordering, just remember to leave room for their Italiano-style desserts!
Best BBQ Joint
Hickory Street: Technically not in Lethbridge (their HQ is in Stirling, AB), these guys are at the Farmers Market every week and their food truck/trailer comes into Lethbridge often (keep an eye out on their Facebook page for locations). These guys are legit authentic southern BBQ, and we HIGHLY recommend trying their ribs, brisket, pig candy (smoked pork belly glazed in sweet sauce) or their famous Armadillo eggs – a cream cheese stuffed jalapeno pepper, wrapped in sausage then wrapped in bacon and smothered in BBQ sauce.
Best Craft Beer
Theoretically Brewing Company: If beer is your thing and you're looking for something unique head here. Theory Brew was founded in 2012 by two home-brew enthusiasts, Kelti Baird and Kris Fischer, focusing on a scientific method for their creations. They are by definition true beer nerds driven by the ambition to create the most unique and delicious beers. Be sure to try the Study Buddy Hefeweizen and Ionic Irish Red Ale, two of our favourites.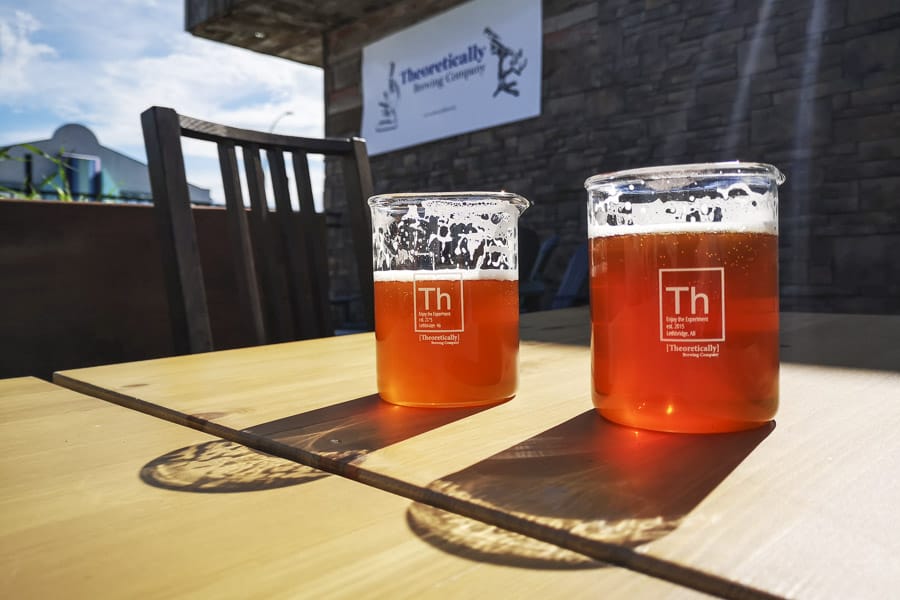 Best Ambiance and Worldly Fare
This one was a toss-up between two fantastic restaurants.
Bourbon and Butter: New on the scene, Bourbon and Butter opened in late 2021 and after one dining experience there, it has easily catapulted to be one of the very best Lethbridge restaurants, in our humble opinion! Start your meal off right with one of their cocktail creations. Our favourites: the 'Leviathan' and the 'Buchach Sour'.
For your meal, the Wild Boar Belly appetizer is a stand-out entrée and the Ossobuco for a main. And we loved the vanilla panna cotta for dessert, but will be back soon to try the blue cheese cheesecake as that certainly piqued our interest as well.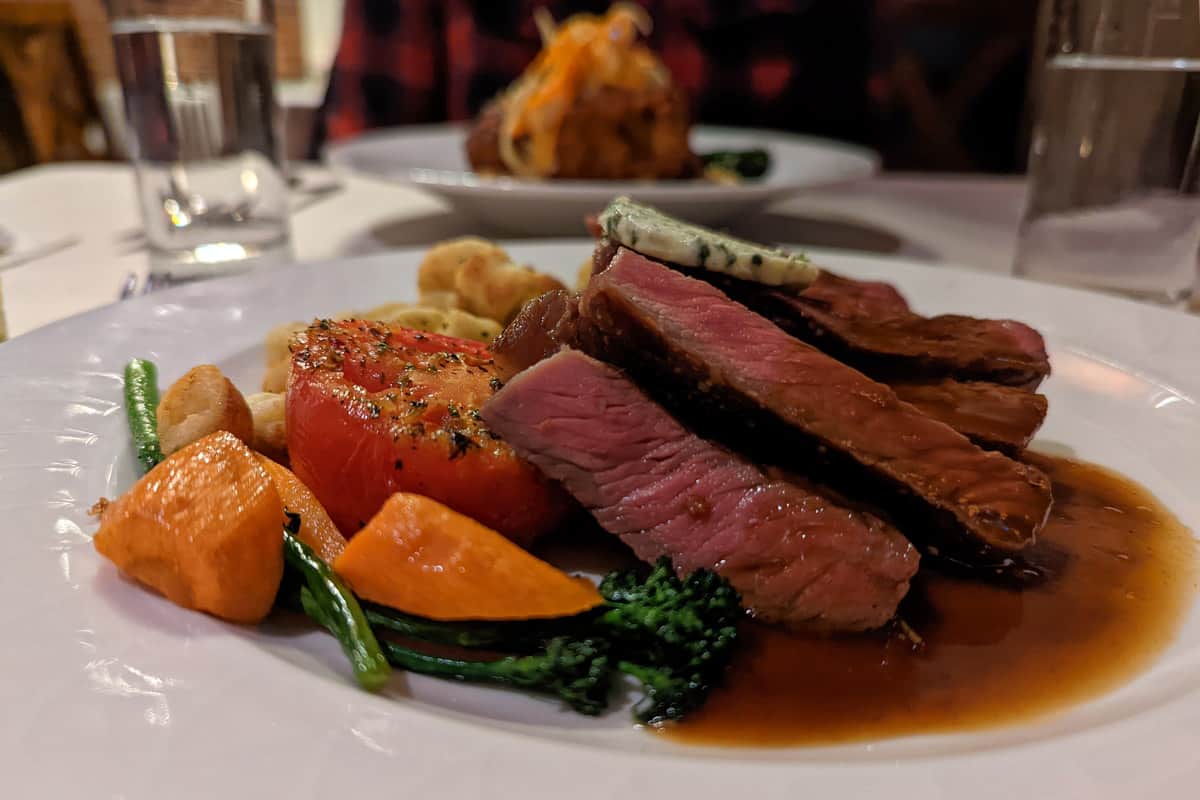 The Water Tower Grill: Now, we know that in most towns, the restaurant at the top of a tower is not always the best bang for your buck – some might even dub them tourist traps. But The Water Tower Grill adds a great, affordably-priced menu to its top-of-the-world stylings, making it a favourite for locals and tourists alike.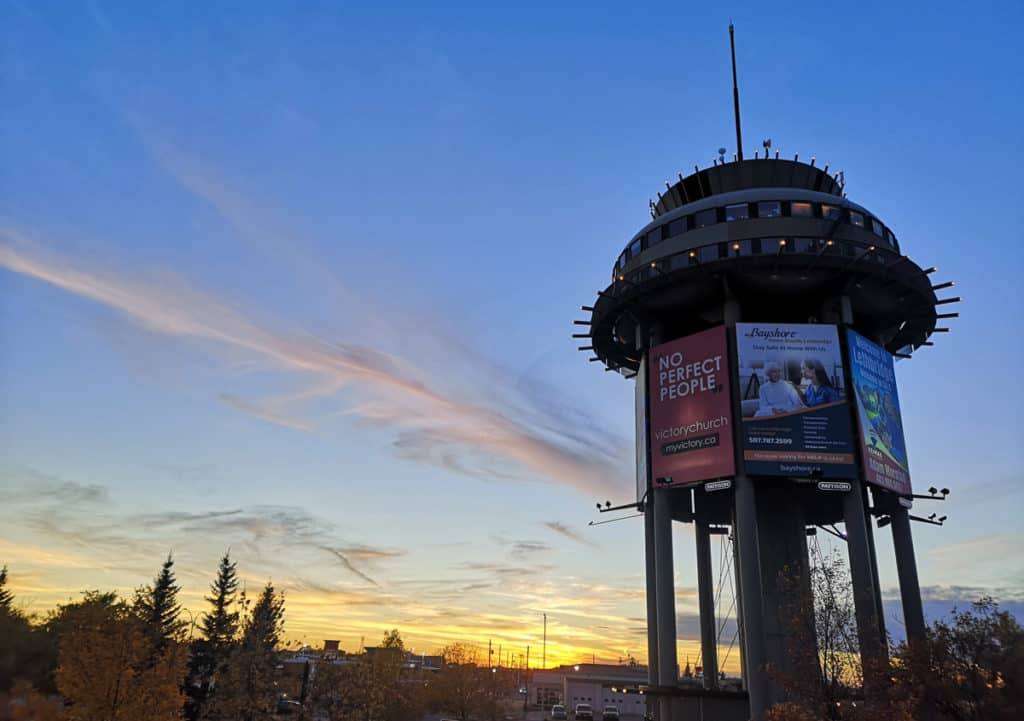 With its globally-inspired menu and daily happy hour, you're sure to find something to suit your taste. The cocktail list is also divine. Grab a table by the window (if you can) to enjoy one of the best views in Lethbridge – especially during sunset.
Best Steak in Lethbridge
The Keg: Yeah, we know, we'd rather not recommend a chain, but The Keg in Lethbridge really does cook up the best steaks! Specializing in an array of steaks, from filet mignon to baseball top sirloin, The Keg has anything a beef lover might crave, and plenty of other options for those wanting something other than red meat.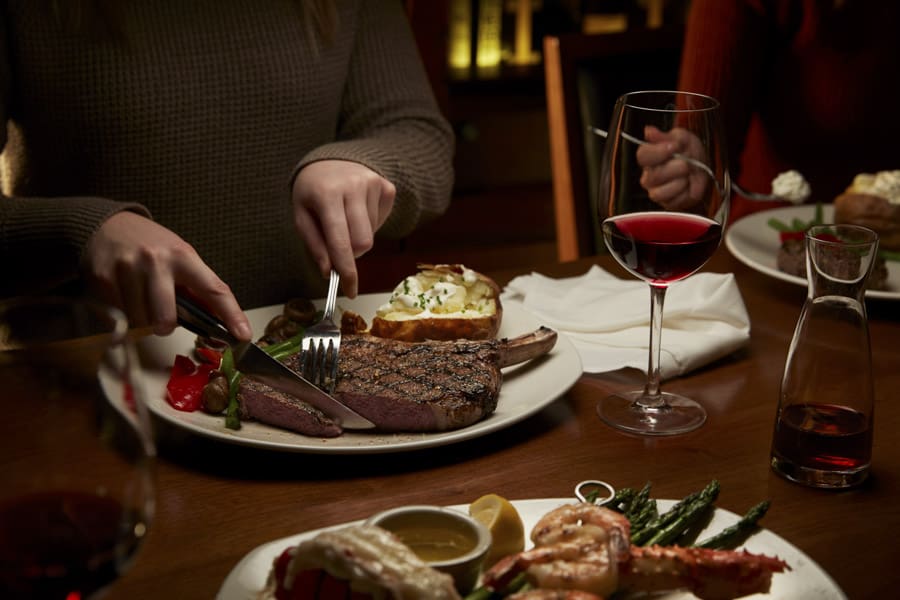 Best Cafe and Bakery
Sonder Coffee Bar: Go for the very impressive (and delicious) array of caffeinated drinks, but stay for the waffles. We love the creativity of their coffee options, but especially enjoy the varieties of toppings on their Belgian-style waffles. Try the 'Peach and Raspberry' which comes with Earl Grey butter and fresh mint, or the 'Brie and Pesto' for a savoury treat.
Bootsma Bakery: Don't leave town without trying one of their apple fritters or cinnamon buns. Oh, get some cheese buns too. And did we mention their cakes? Seriously, just get one of everything.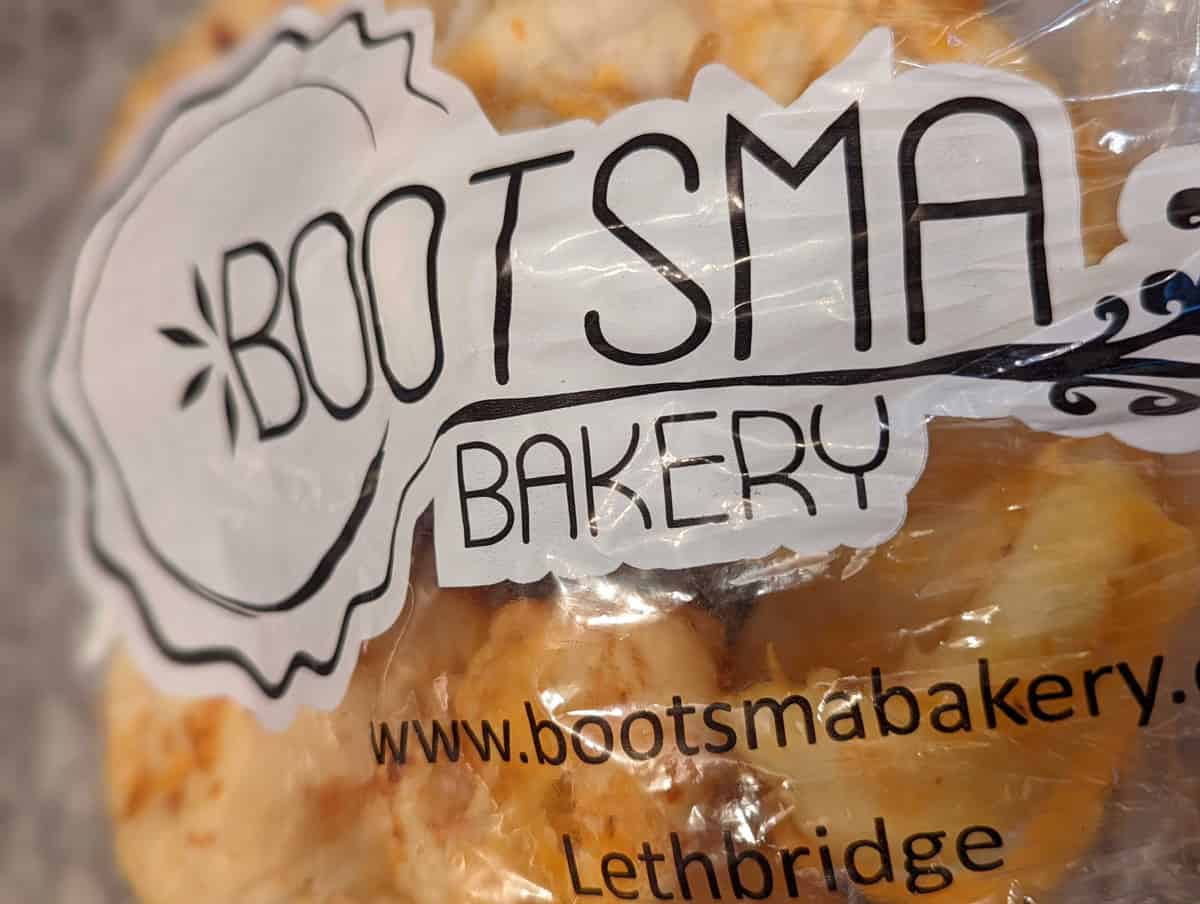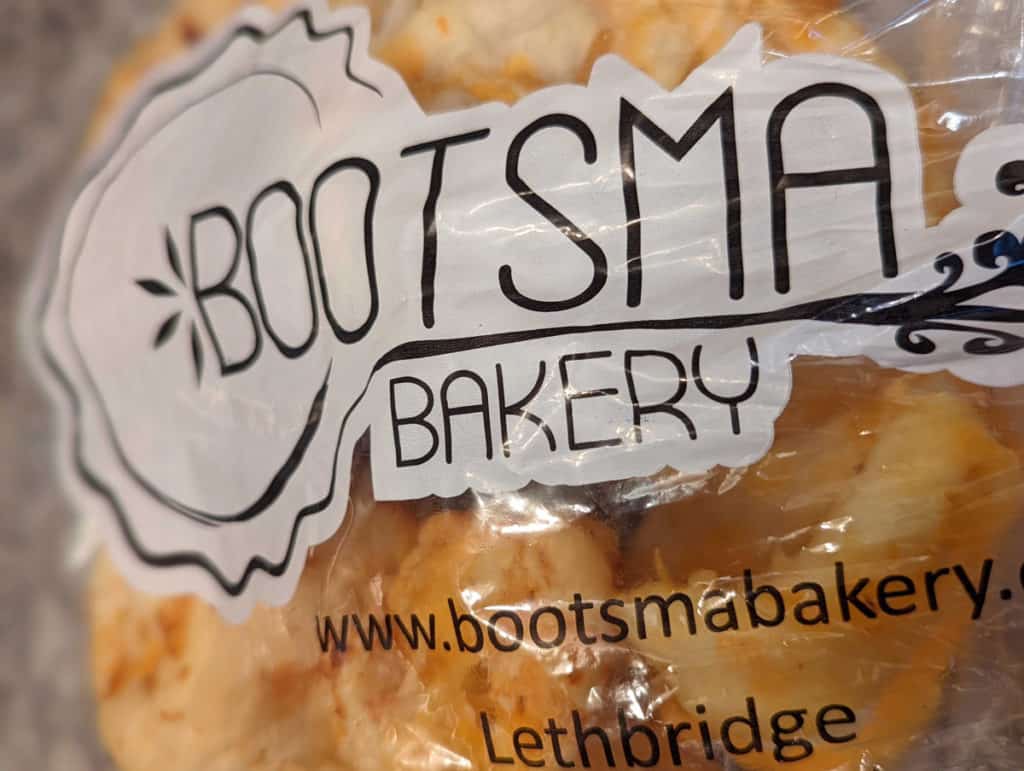 Best Pub Grub
Telegraph Taphouse: Enjoy a fantastic selection of brews from around Alberta, Canada, and across the globe while munching on elevated pub fare in this coziest of Lethbridge restaurants. The best part, however, may just be the history that comes with visiting this historic old telegraph building. Connect with the past (and your companions) in this warm and comfortable setting, and in the summer, enjoy their large patio in downtown Lethbridge.
Best Mexican
Motte's Cafe Verde Real Mexican Food: Tacos, guacamole, burritos and so much more, Motte's brings that Mexican flavour thousands of kilometres north to the fair city of Lethbridge. Started by a Mexican national who immigrated to Lethbridge, Motte's is about as authentic as it gets without taking the 5-hour flight down south. Head into their dining room for a colourful dining experience, or grab some delicious tacos to go! If you're looking for a Mexican restaurant in Lethbridge and are a fan of Tacos el Pastor, then here's the place!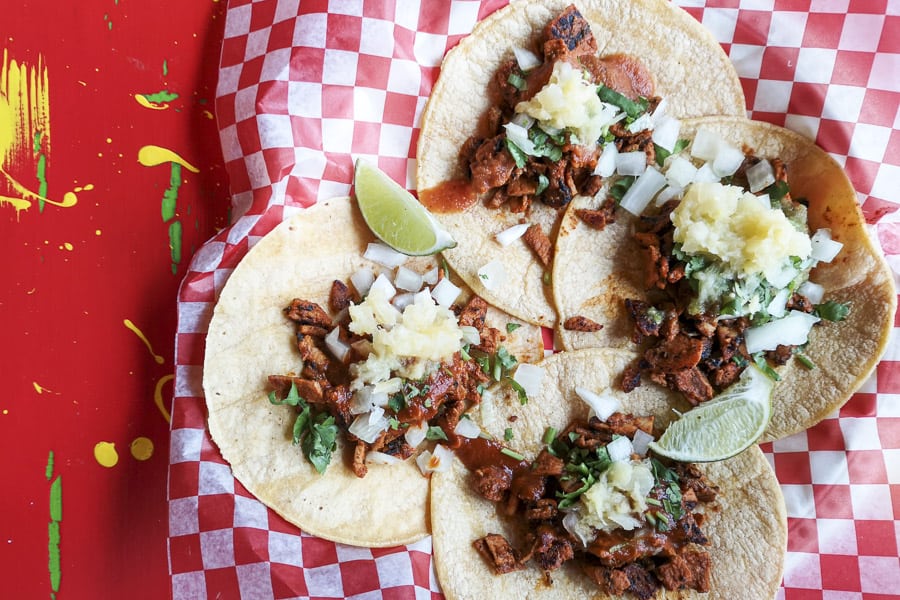 Best Vietnamese
ITEA Express Bubble Tea & Vietnamese Cuisine: More than bubble tea (which is also the perfect cool treat on a Lethbridge summer day), ITEA serves a selection of tasty Vietnamese food, including pho, shrimp salad rolls, and of course, sweet and rich Vietnamese iced coffee. There is limited seating available in this little joint, so we recommend grabbing some takeout, and eating it at a nearby park, al fresco (provided it's still summer outside).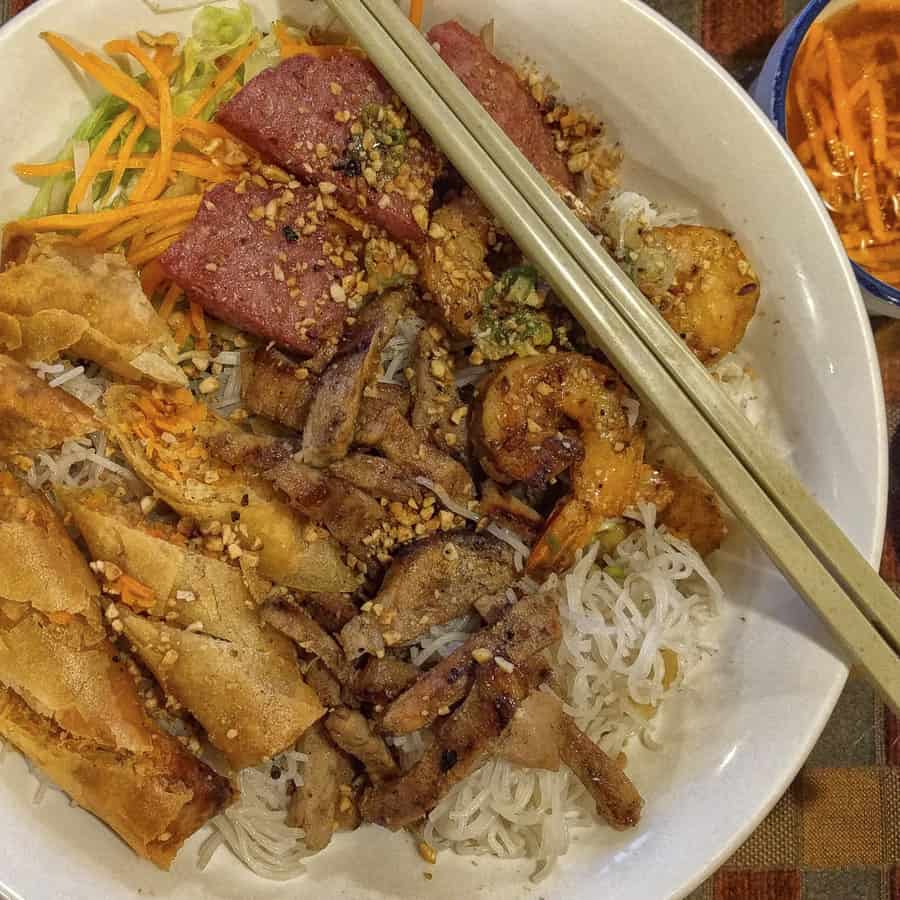 Best Lethbridge Sushi
Dono Sushi: Looking for some delicious sushi? It may be miles from the ocean, but Lethbridge features a surprising selection of great sushi – that's the wonder of our modern world. Balancing a fresh-from-the-ocean-taste with reasonable prices, Dono Sushi offers a wide range of traditional and modern sushi, along with a variety of Japanese food.
*Craving some quiet ambiance for you and your partner? Try Lighthouse Japanese Restaurant for a more upscale sushi dining experience!
Best Chinese (take-out)
Ciao Mein: Sometimes going out is not an option, but neither is cooking for yourself! If the kids are a little wild, or the thought of leaving the hotel is too much to bear after a long day of driving, satisfy those sweet and sour cravings with the best Lethbridge Chinese food from Ciao Mein.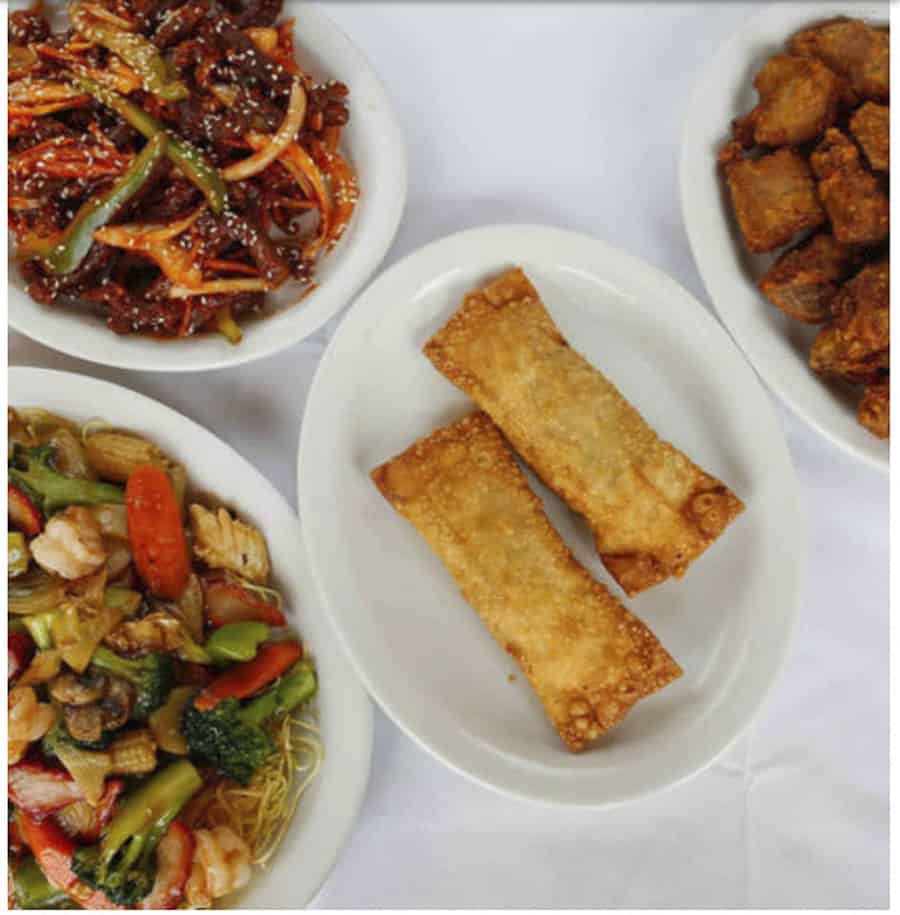 Situated on the west side, it is WELL worth the drive across the coulee to pick it up. Note that they open at 4 pm, and often fill up with orders in the first five minutes of answering phones! Yes, it is that good. On weekends, we recommend even placing your order the day before.
Best Desserts
Streatside Eatery: From whatever of the Lethbridge Restaurants you decide to start your meal at, finish it off at Streatside Eatery. Everything is made in-house, and everything we have tried (a lot!) is to die for. The Turtles cheesecake is a popular choice, but we recommend going in for the Key Lime or Coconut Cream Pie. You can't go wrong with either!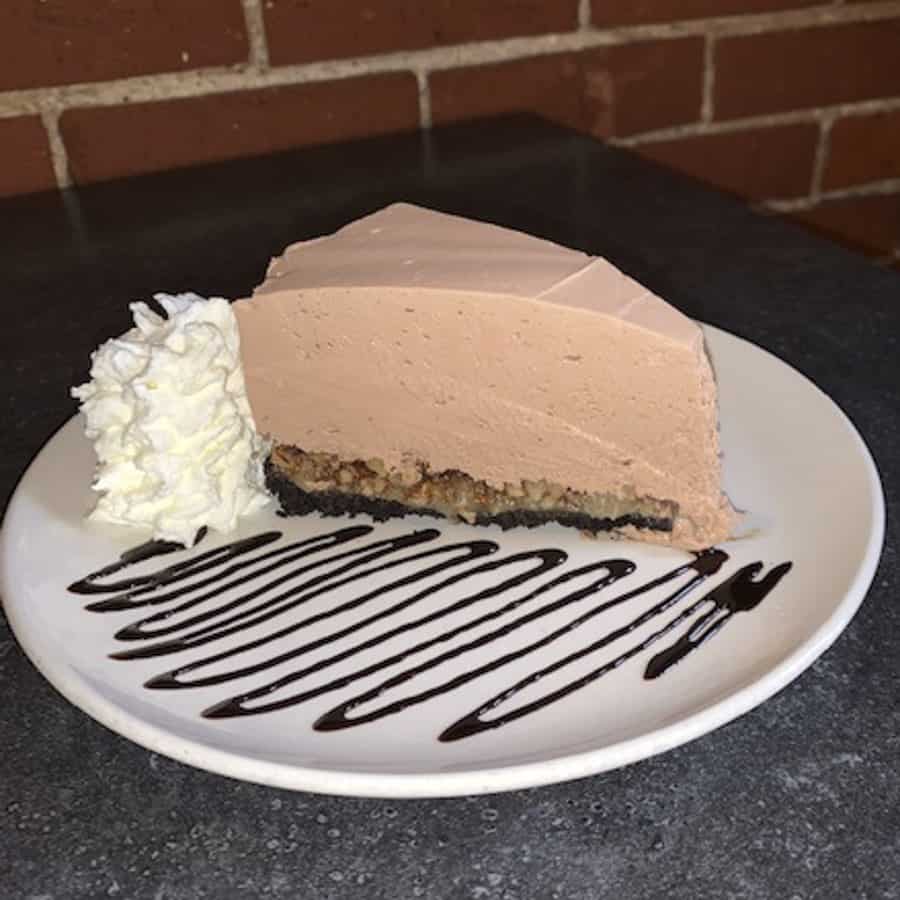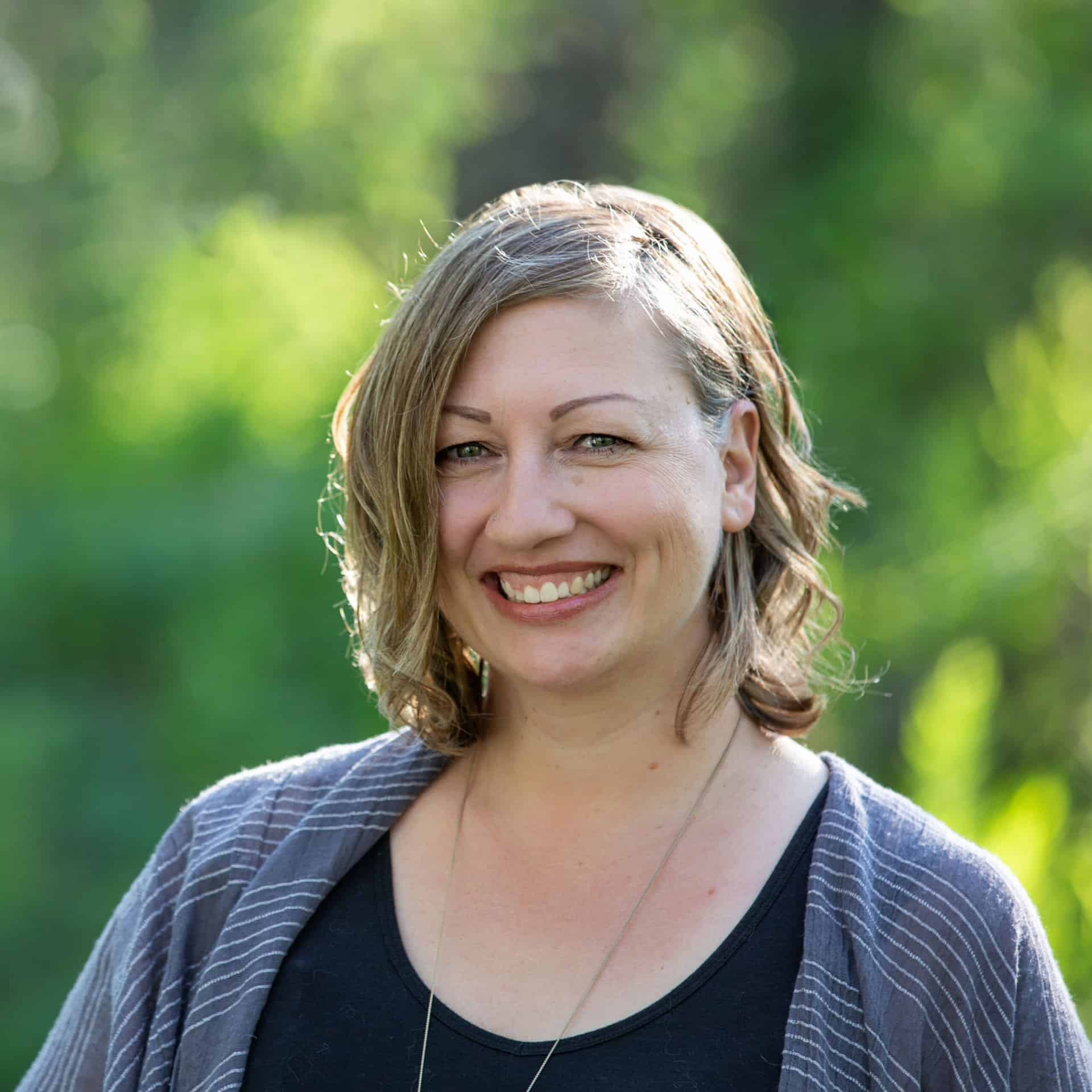 Dalene Heck is a co-founder of Road Trip Alberta. She was born in Edmonton, grew up in the Peace Country, and has ventured to almost every corner of Alberta and the world (she's travelled to 60 countries)! She is a serial blogger, the CEO of HMI Marketing, co-creator of the Trip Chaser card game, a leukemia-slayer, and cat whisperer.