Disclaimer: This page may contain affiliate links. Please review our full Terms and Conditions for more information and our Privacy Policy. Note that any pricing, operating hours, or other such information provided below may have changed since initial publication.
Compiled by the Road Trip Alberta team
Last updated on January 29, 2023
When you get ready to dive into a sumptuous, freshly-cooked meal, do you ever wonder where your food comes from?
Chances are – if you're from Alberta – much of the food on your plate was probably raised in the southern part of the province. Because with over 4,470 farms, 11,000 businesses, and over 4.2 million acres of land, southern Alberta is known widely as Canada's Premier Food Corridor. Along rolling prairie hills are thousands of grazing animals, with fertile farmland surrounding them in abundance. And now, under an initiative put together by Tourism Lethbridge (the biggest city near the center of this area), these producers and their wares are available to experience for yourself!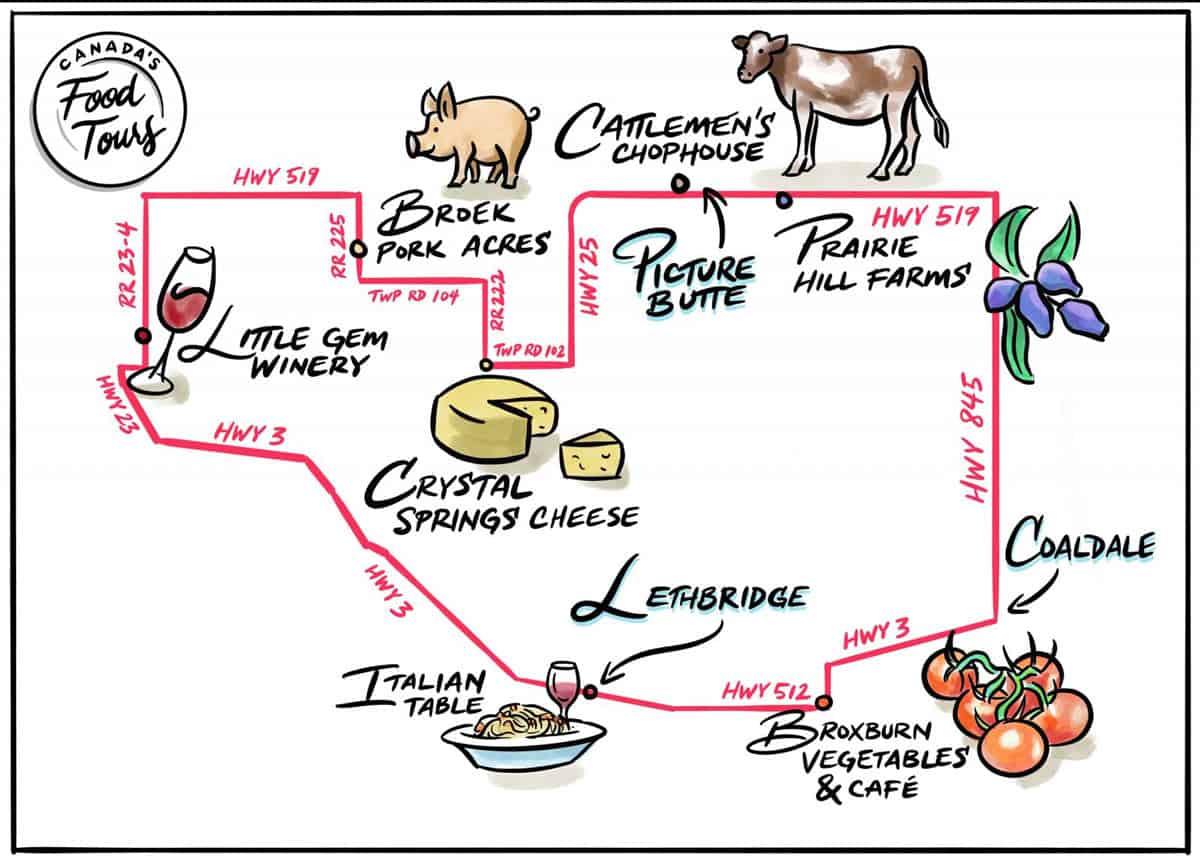 Drive Your Own Southern Alberta Food Tour
See operations first-hand and sample some of the 65+ products produced within Canada's Premier Food Corridor. With a freestyle approach to building your own itinerary, you're sure to have a full stomach and a mind full of memories.
Read on to sample some of the producers you can visit yourself or curate your own itinerary through the Tourism Lethbridge website.
Broxburn Vegetables and Cafe
What began as a humble u-pick operation in 1994, Broxburn has grown into a thriving produce farm and nourishing café spot. Dedicated to the most natural techniques of growing peppers, tomatoes, kale, onions, eggplants, cabbage, broccoli, cauliflower, and a variety of other vegetables with the least amount of chemical intervention possible, Broxburn Vegetables are easy to spot (and smell) as the quality and care that goes into each piece of produce is exceptional and fresh.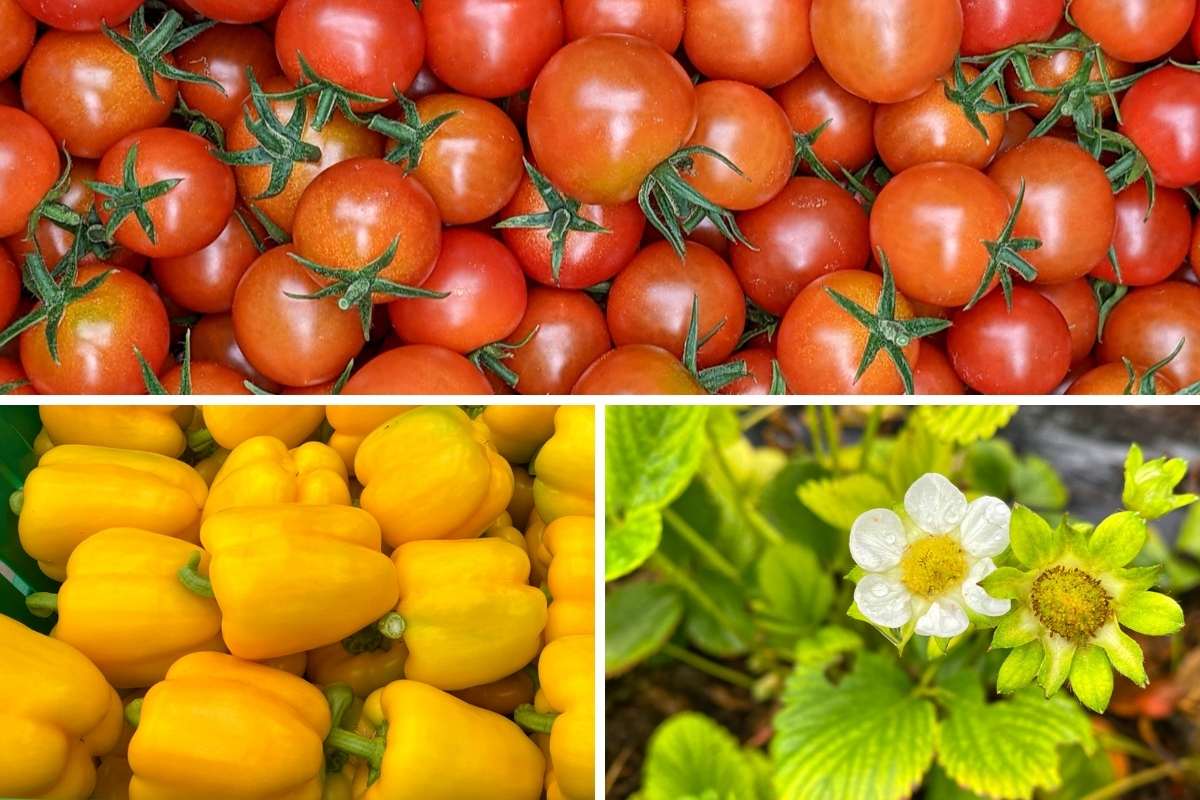 On the farm, everything is utilized to its full potential and they recycle and reuse as much as possible to reduce waste. For example, water runoff from the greenhouse is used to water the strawberries in the field; coconut husk ("coco") that grows the hydroponics in the greenhouse is used in the field as mulch for the strawberries and raspberries, and the clippings off peppers are fed to their chickens.
The Broxburn motto is 'from plant to plate' and this is best realized in their on-site café where delicious home-cooked food utilizing farm ingredients is served. They incorporate fresh produce from the greenhouses, field crops, and other local suppliers into their meals, creating an authentic farm-to-table experience.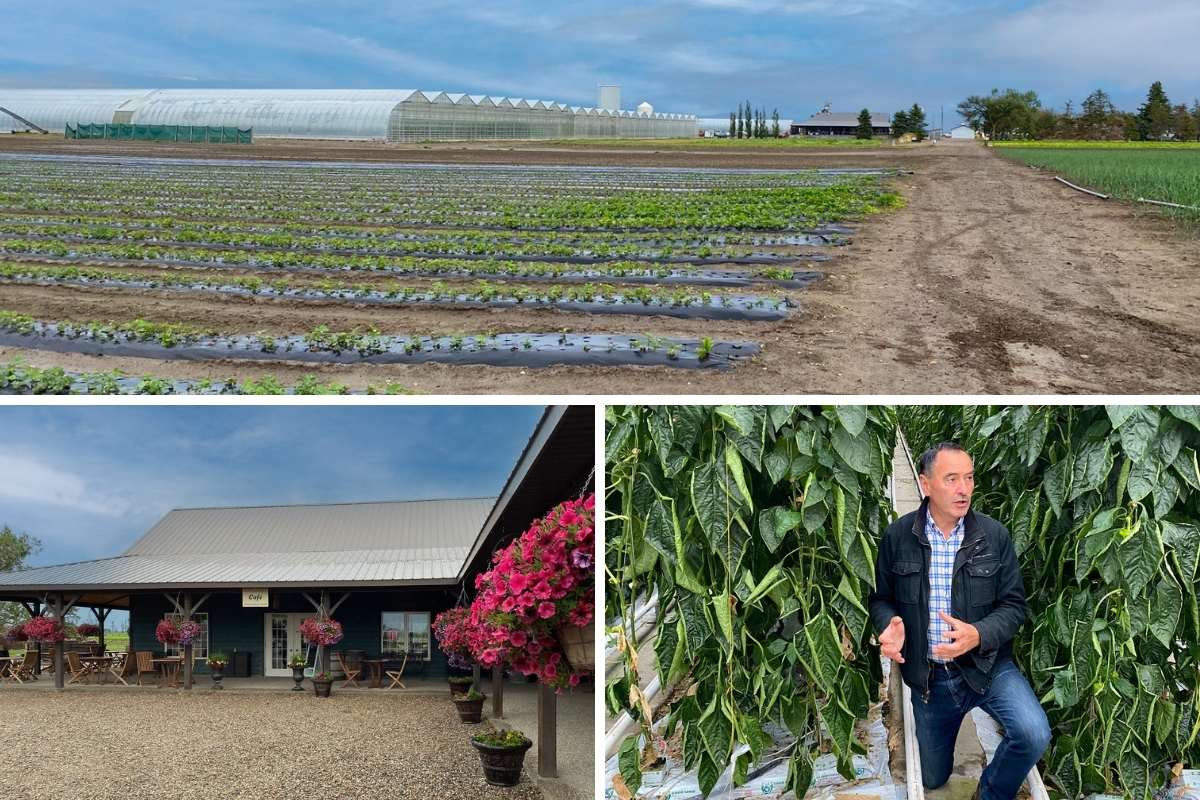 Informational greenhouse tours are available to the public during Alberta Open Farm Days. On any other day, a visit to Broxburn is a family-friendly experience with a little something for everyone, and a must-stop on your southern Alberta food tour. Pick some fresh strawberries from the field, meander through the adjacent flower greenhouse, pick up some fresh veggies from the store and finish with a bite at the cafe!
Prairie Hill Farms
The incomparable haskap berry is a lesser-known berry that is filled to the brim with antioxidants. The name comes from a Japanese word meaning "berry of long life and good vision". With thin skin, it is known as a berry of longevity and is popular to use in baking.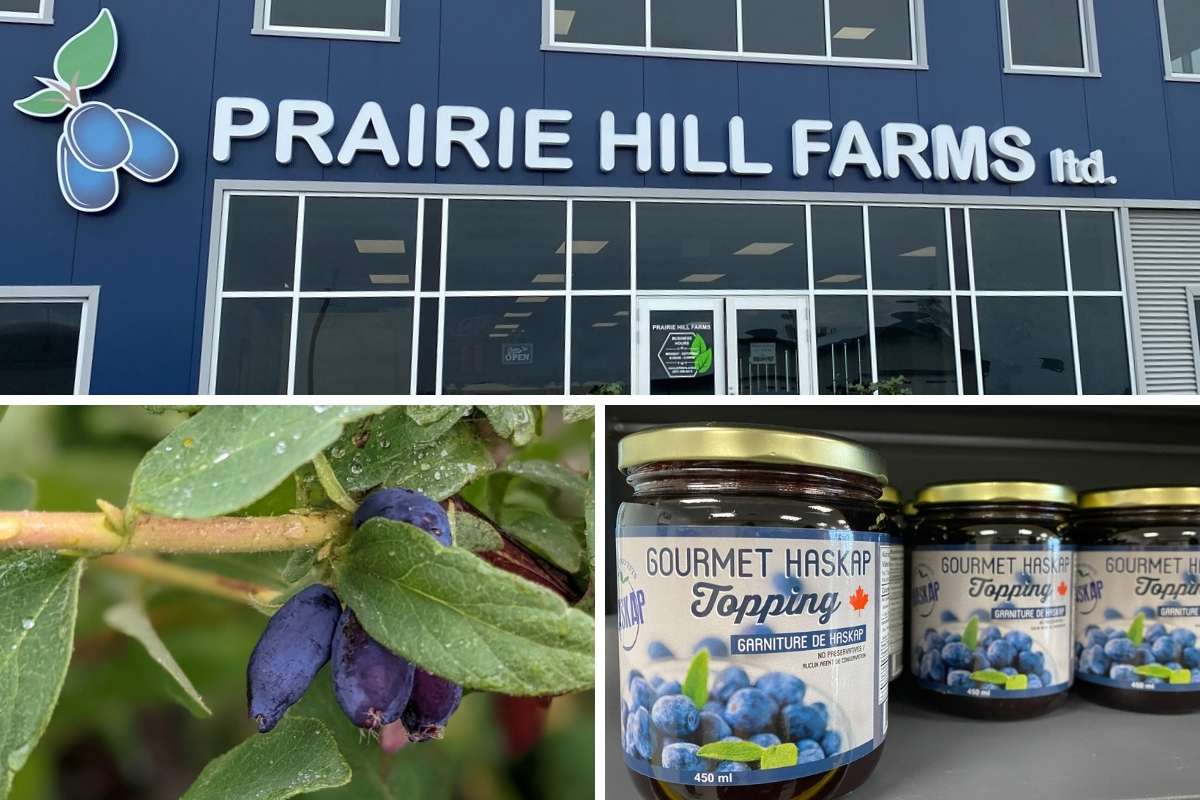 Haskap berries come from varieties native to northern boreal forests in Asia, Europe, and North America. They like the climate of southern Alberta and the bushes grow by the acre on small farms. The Vandenberg family, who are eager to share the health benefits of the fruit, created Prairie Hill Farms to not only grow haskap berries but also to process them into various items. Haskap jam, BBQ sauce, berry juice, and more are all available at their storefront.
Their 40 acres of haskap fields provide a plethora of products in their retail store, however, they also carry fresh baked goods, as well as local produce, honey, and eggs from nearby farms.
Crystal Springs Cheese
If you're like us and haven't met a cheese yet that you don't like, then a visit to Crystal Springs Cheese is a real treat! They are family-owned and operated, international award-winning cheese makers with humble beginnings right in southern Alberta.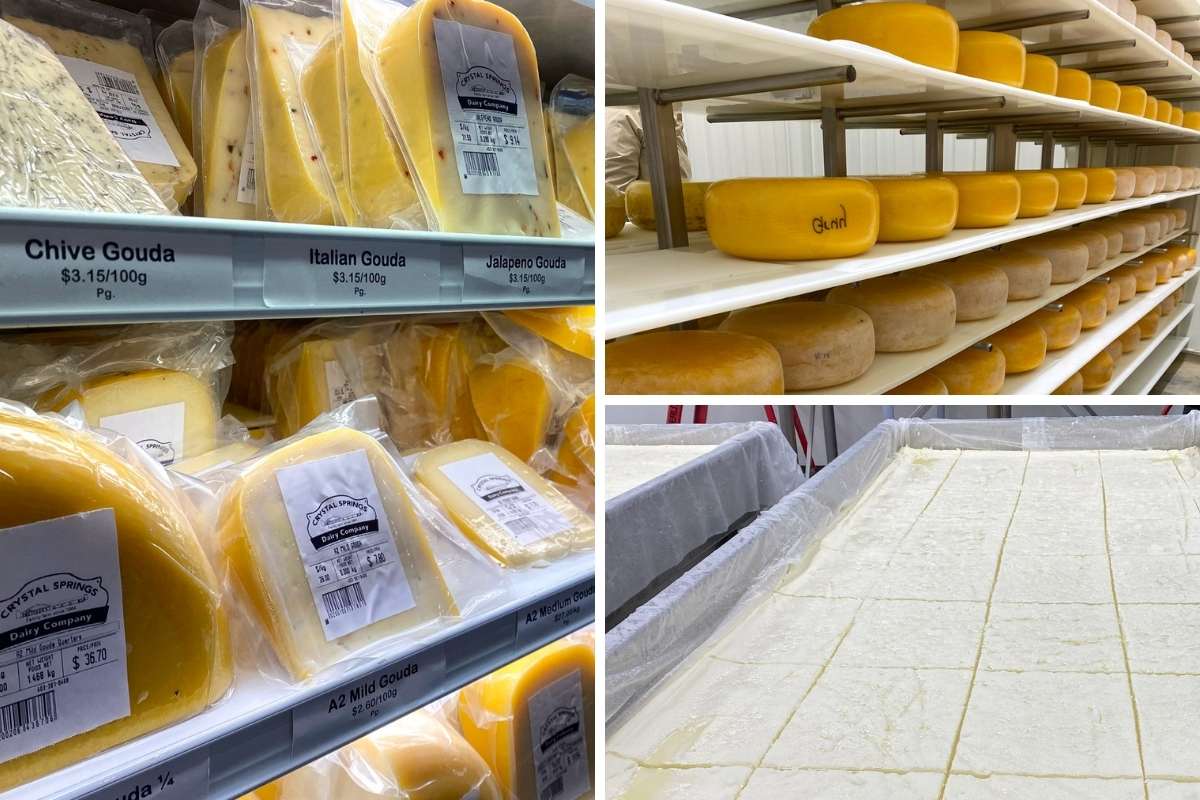 Not only do they raise their own dairy cows, but they also pump the milk over to the adjacent cheese factory to produce varieties of cheese like feta, gouda, and cheddar, as well as yogurts. All are for sale in the retail cheese store that also sells locally sourced wine and beer, ice cream cones, and a selection of local and imported dry goods (including many hard-to-find treats from the Netherlands!).
Broek Pork Acres
Broek Pork Acres specializes in raising pork the old-fashioned way. A true mom-and-pop endeavour, this local family farm focuses on quality rather than quantity, specifically raising Heritage Breed Berkshire Pork (which is known as the "Kobe beef" of the pork world).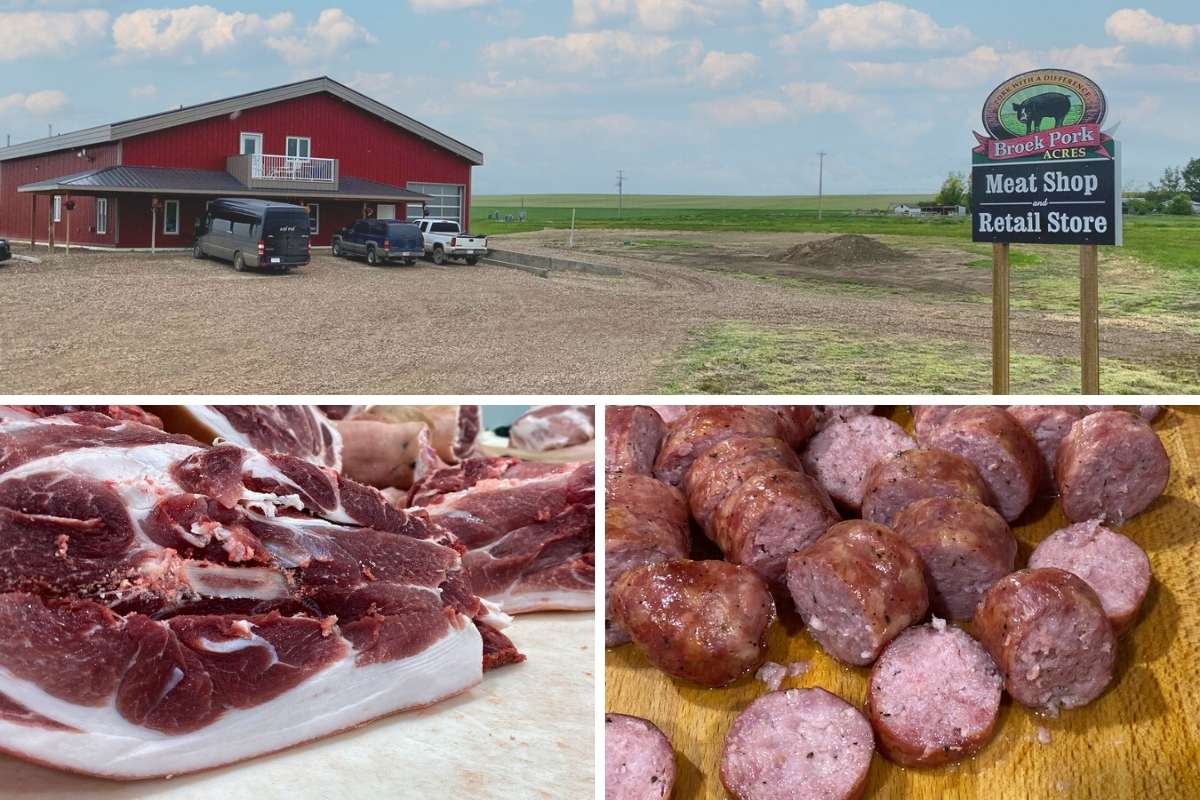 Not only are the pigs tended with care, but they are each broken down by hand in their farm processing facility – resulting in a superb piece of pork full of juiciness, tenderness, and rich marbling. The Broek Pork farm represents the true pasture-to-plate process, from growing and raising the animals to their slaughtering, processing, and marketing directly to customers.
They also have a retail space to visit and purchase their products onsite. Most likely it will be a member of the family that greets you to tell you all about their pork that has no fillers, no added water, and no GMO ingredients. Sample some of their products and bring some home to really taste the true difference of family farm pork.
Little Gem Winery
It may be surprising to hear that southern Alberta has delicious fruit wine, but it does indeed! Haskap berries make up the main ingredient in the wines produced by Little Gem Winery. Showcasing two reds (one aged in oak), a rosé, a crisp cider, and a dessert wine, the haskap flavour comes through strong in all five. Put together in a humble facility, when the batches are ready, each bottle is placed by hand to be corked, labels are adhered by hand, and packaged carefully.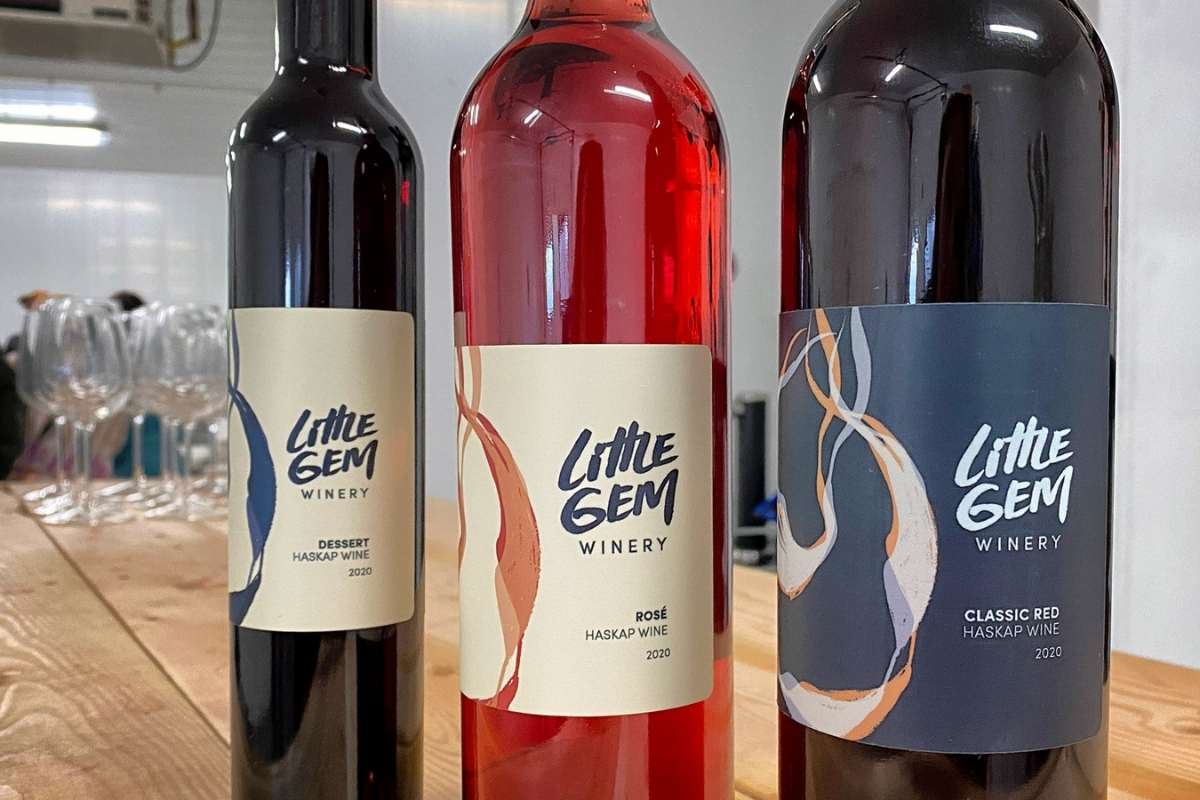 Collectively, the group that forms Little Gem has been farming in Nobleford, Alberta, for three generations, working hard to build what they have. With a focus on letting the natural notes of the haskap berry shine brightly through, they use low intervention methods from the very beginning instead of using excessive sulphites or other additives, they also avoid overprocessing their wine. The result? A fruity wine that still retains the haskap berry sweetness mixed with different levels of fermentation and carbonation depending on the wine of choice.
Little Gem doesn't sell its wines onsite, but you can find its products at a variety of places in the Lethbridge area.
Bring a full car and an empty stomach!
A southern Alberta food tour that highlights some of the many producers in the region is an exciting endeavour to bring more awareness to how important this region of Canada is. Food production in Canada's Premier Food Corridor is thriving and visiting some of the hardworking men and women who help feed the world is a great way to really immerse yourself in a true farm-to-table experience.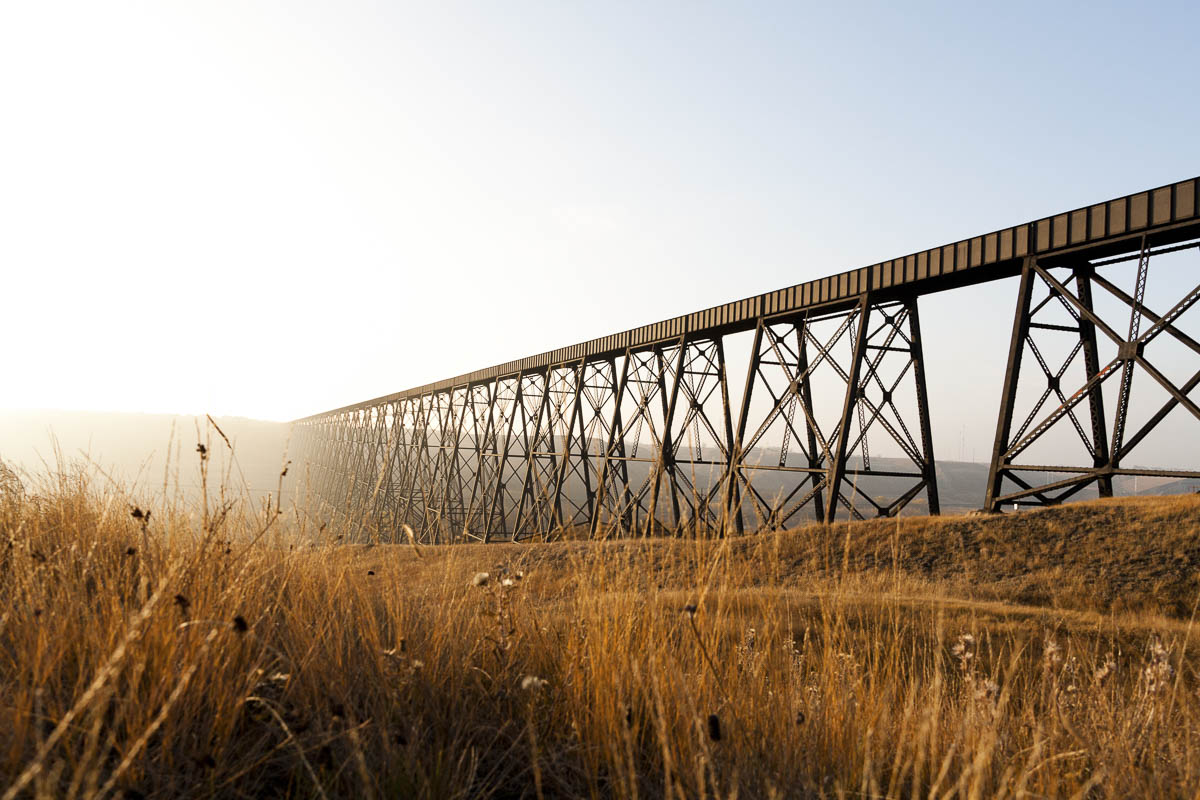 And while you are in the area, you can also try these ingredients at many Lethbridge restaurants, including Italian Table and Broxburn Café. If you're in Picture Butte, you can also sample area foods at Cattleman's Chophouse.
This southern Alberta food tour post was produced by us, and brought to you by Tourism Lethbridge.