Disclaimer: This page may contain affiliate links. Please review our full Terms and Conditions for more information and our Privacy Policy. Note that any pricing, operating hours, or other such information provided below may have changed since initial publication.
Compiled by the Road Trip Alberta team
Last updated on February 25, 2023
It's no doubt that Edmonton is putting itself on many a foodie's map. But good eats in northern Alberta aren't confined to the capital's city limits – head to find some Sherwood Park restaurants that also shouldn't be missed. There are all sorts of cuisine types that will satisfy any appetite! And as an added bonus, you get to avoid the hustle and bustle of the big city. Here are our favourite picks for restaurants in Sherwood Park where you can score some high-quality and delicious food.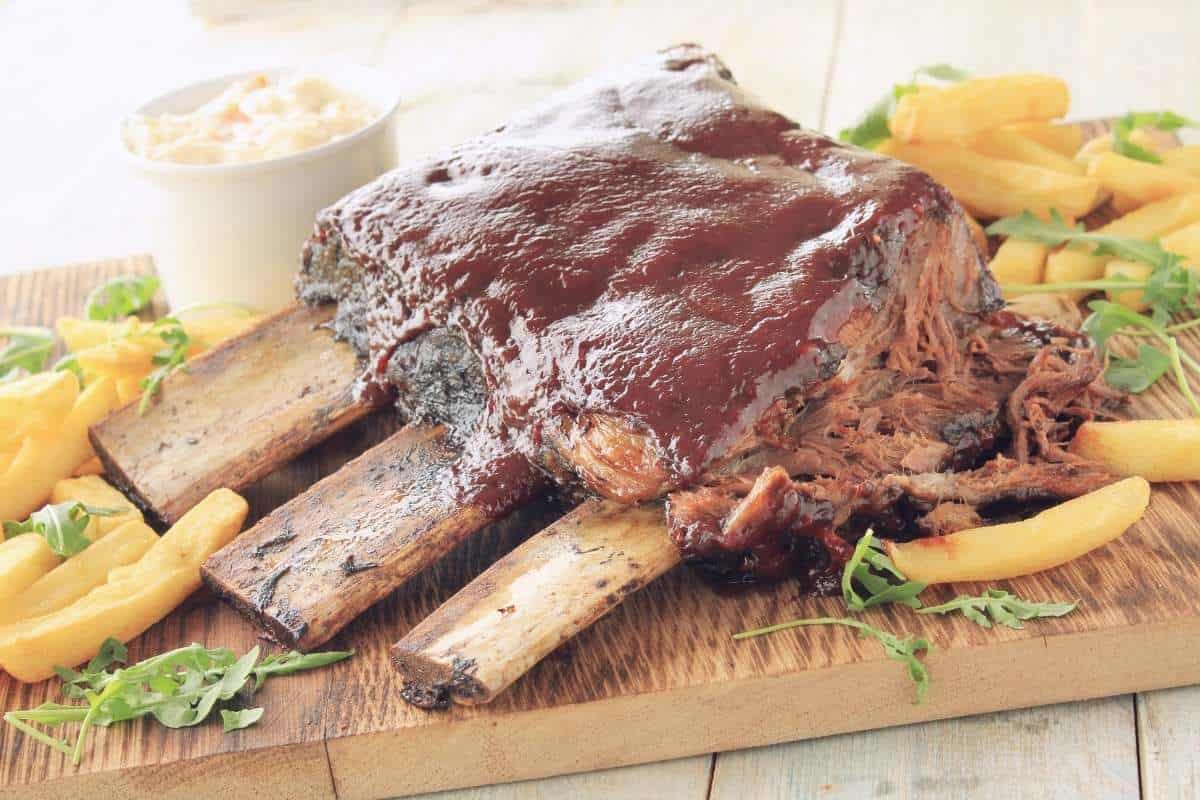 The Best Restaurants in Sherwood Park
Bleu Flames
Location: 3880 Sherwood Dr #870
If you want a meal to remember, you'll love the experience of visiting a fondue restaurant. Bleu Flames is the perfect restaurant in Sherwood Park for a celebration or special event, especially if you're looking for something romantic. With a fantastic atmosphere – especially at night – enjoy cooking your own food at your table in the fondue pot.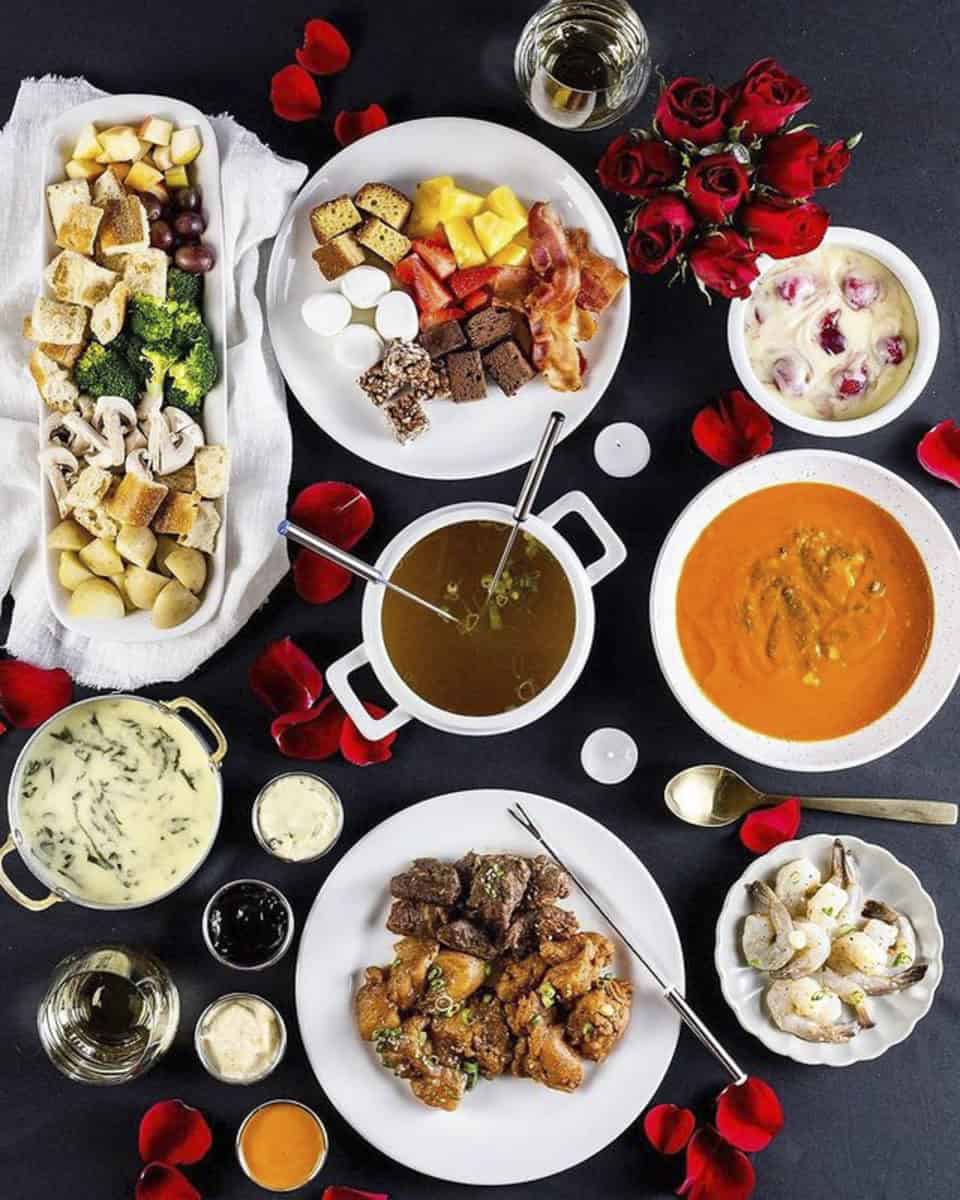 There are options for steak and add-ons, but we absolutely love the couple's four-course combos; we think it's an amazing choice for an anniversary or date. There's something about the slow, intimate experience of fondue that makes for a memorable meal… and it helps that it's tasty to boot! Make sure to check out their selection of high-end wines, too.
Cafe Celeste Bistro
Location: 590 Baseline Rd
Known for its warm and welcoming vibe, Cafe Celeste Bistro brings a taste of Italy to Sherwood Park. A longtime dream of owner Dilan Duwe Arachchige Don, originally from Sri Lanka, the restaurant focuses on fine food and fine wine to bring you an experience you'll never forget. The perfect place for family and friends to come together, you'll swear you're actually in Italy the moment you walk through the doors.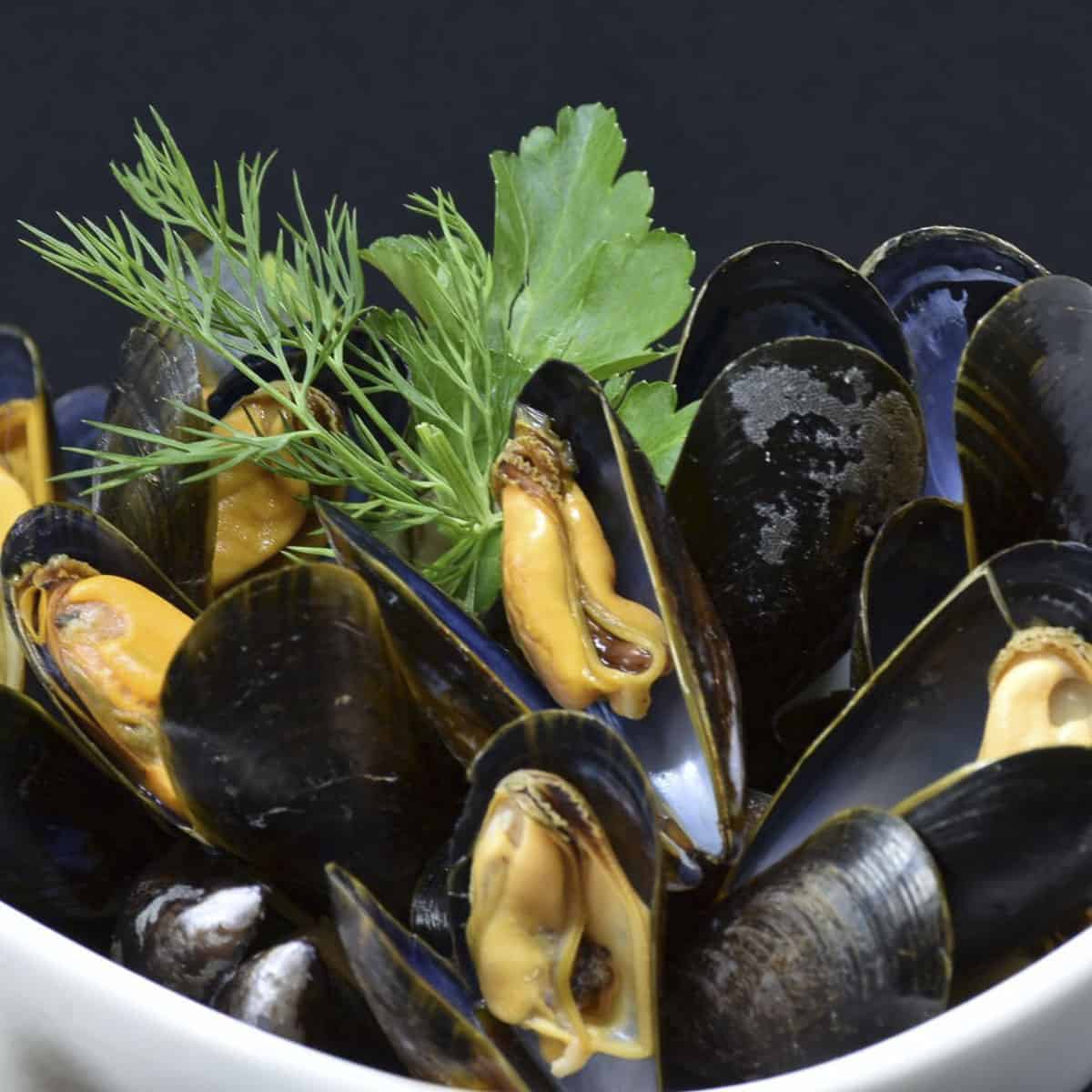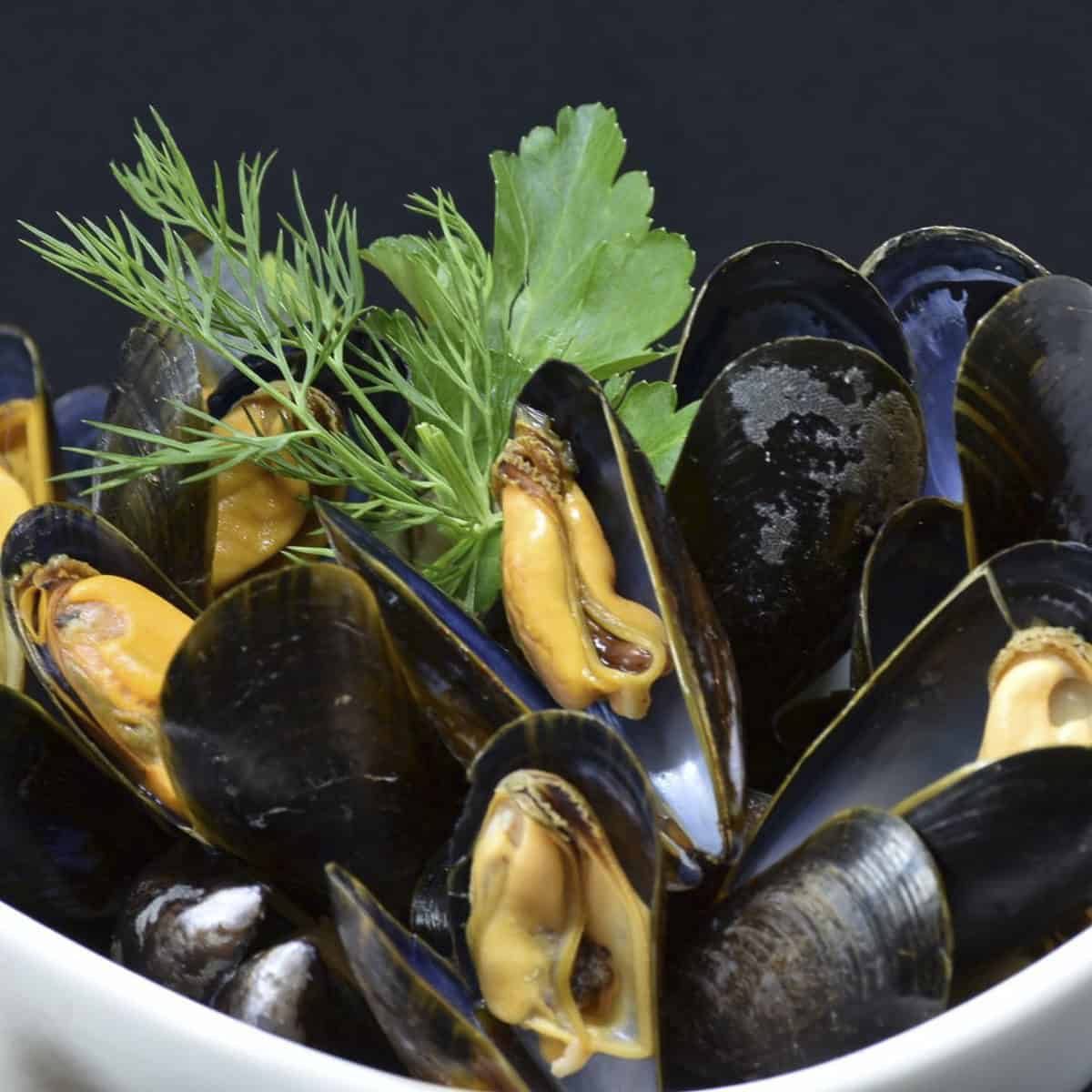 Choose from brunch, lunch, or dinner with Italian staples such as calamari, meatballs, pizza, pasta, bruschetta, osso bucco, and so much more. Famous for their pastas, there are also a few meals with a twist on the menu, including the pollo marsala. We also love the brunches; there's nothing like Eggs Benny with ciabatta and pancetta! It's easy to see why Cafe Celeste Bistro is known as one of the best restaurants in Sherwood Park.
Polos Social Lounge
Location: 950 Emerald Dr
Polos Social Lounge is the place to be in Sherwood Park if you're in the mood for craft cocktails, a cozy atmosphere, and delicious food. Open for lunch, dinner, happy hour, and after-diner drinks, the restaurant also has great vegetarian, gluten-free, and kids menus to choose from.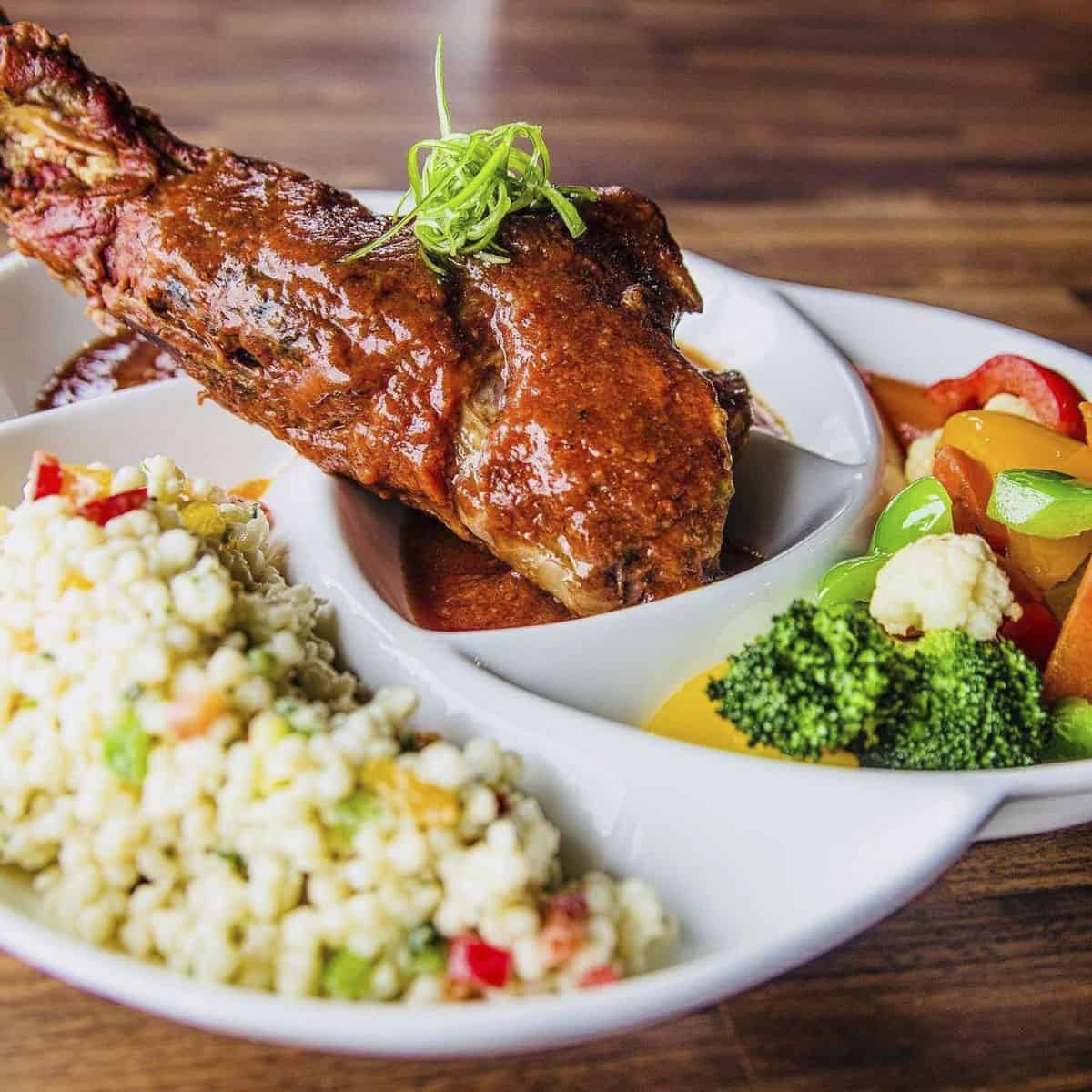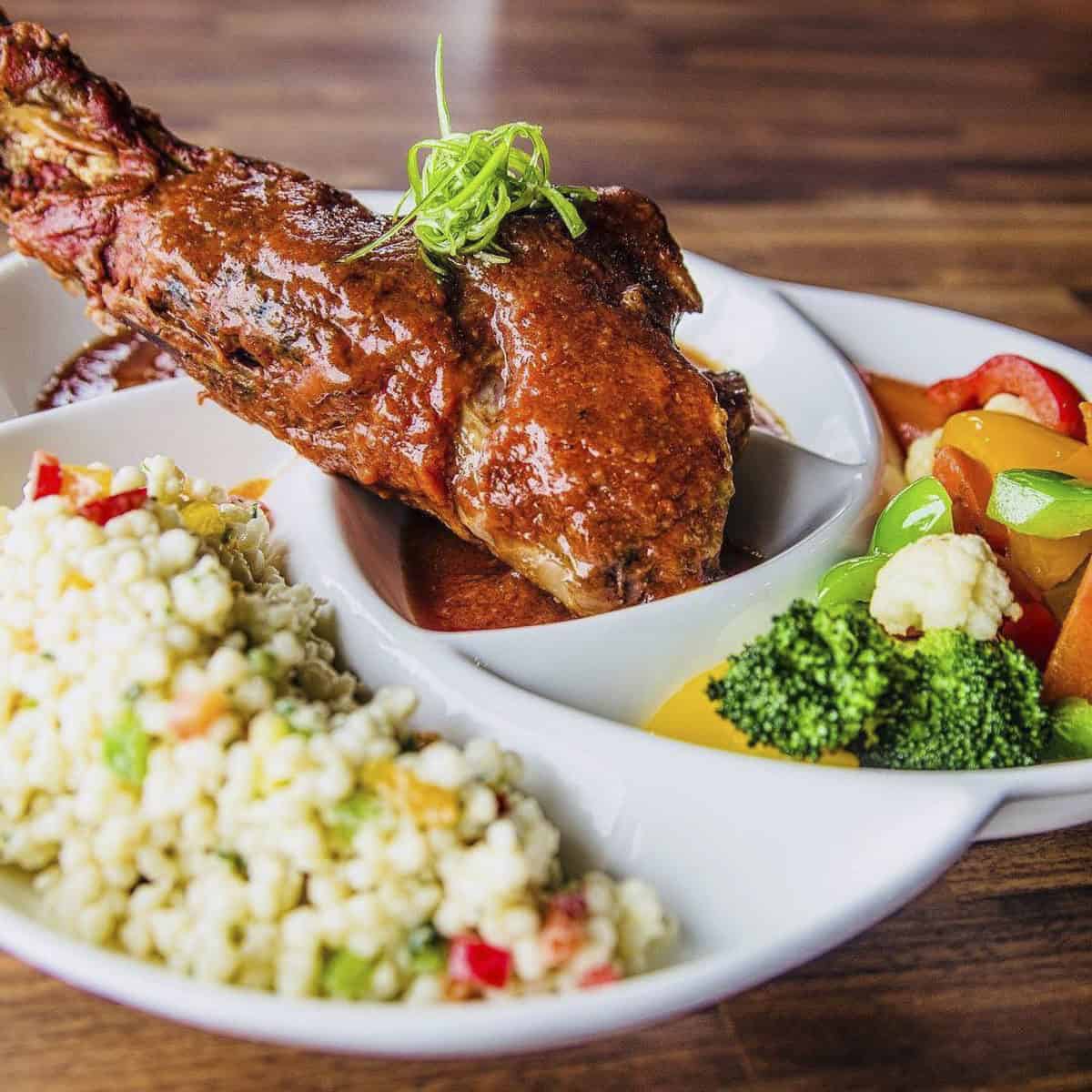 Go for classics like tacos, wings, pizzas, burgers, sandwiches, and more, including their mouthwatering pastas and entrees (we love the fish and chips or the bourbon chicken). And scotch fans, you'll love Polos Solo Lounge… they have the largest selection of blended and single malt scotch out of all of the restaurants in Sherwood Park. Having a party? Book the upper deck banquet room for views over the lake, a full bar, a private entrance, and more.
La Patrona
Location: 2 Athabascan Ave #8
Head to La Patrona for fantastic Mexican food. Open since 2017, Chef Carlos hails from Mexico City and has brought his favourite dishes to the heart of Sherwood Park; you may recognize some of the menu items from his food truck in Edmonton, Casa12Doce. With a cozy atmosphere that wants to make everyone feel like family, you can enjoy authentic Mexican cuisine that goes beyond the typical menu at La Patrona.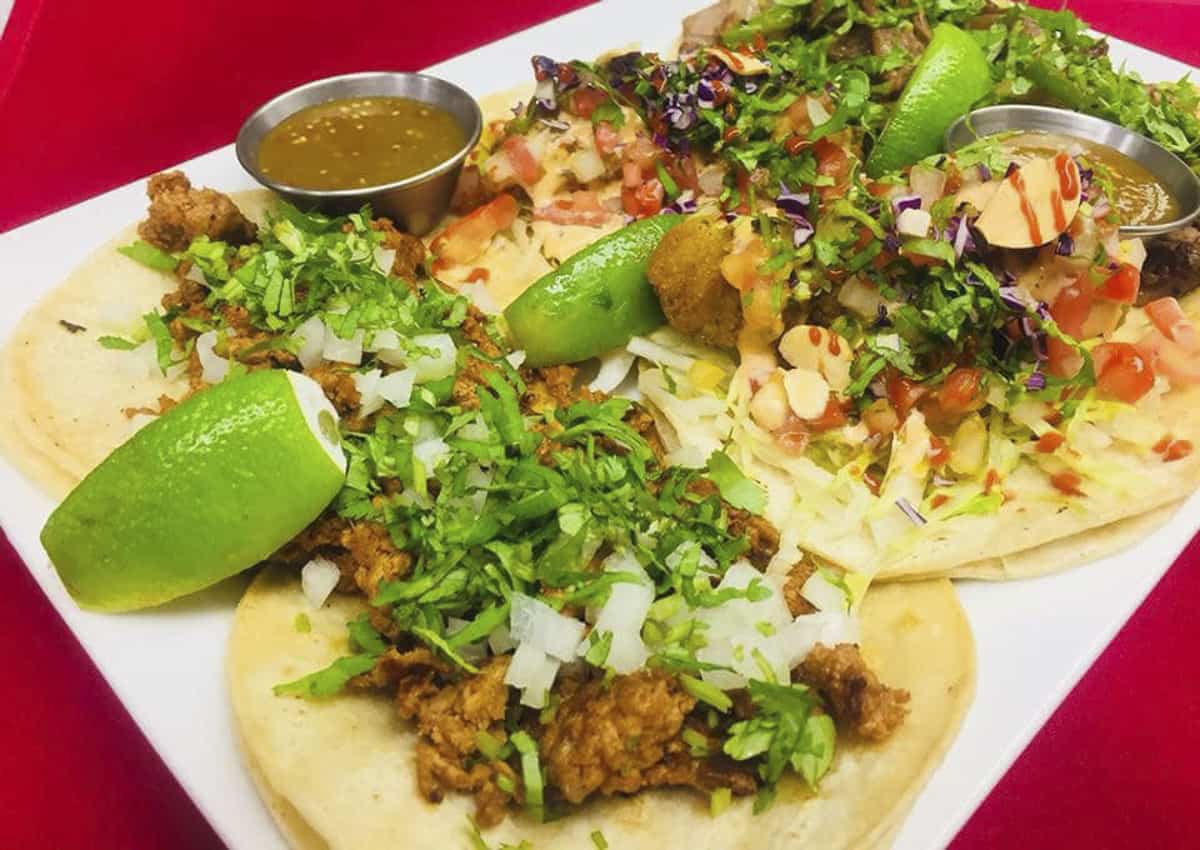 For a starter, try the flautas, molletes, or the drool-worthy queso fundido. The tortas and tacos are excellent, while there are a few specialty items that will knock your socks off, too. And don't forget to save room for one of the delicious tequila cocktails and a bit of dessert… the churros, tres leches cake, or the chocolate jalapeño cake are all winners.
Gregg Mediterranean Restaurant
Location: 220 Lakeland Dr
Known as one of the tastiest restaurants in Sherwood Park, Gregg Mediterranean Restaurant will help you rediscover the savoury dishes of a part of the world that's famous for its food. Featuring primarily Lebanese cuisine, you can expect mezzo, kabobs, shawarma, falafel wraps, and so much more at this casual eatery.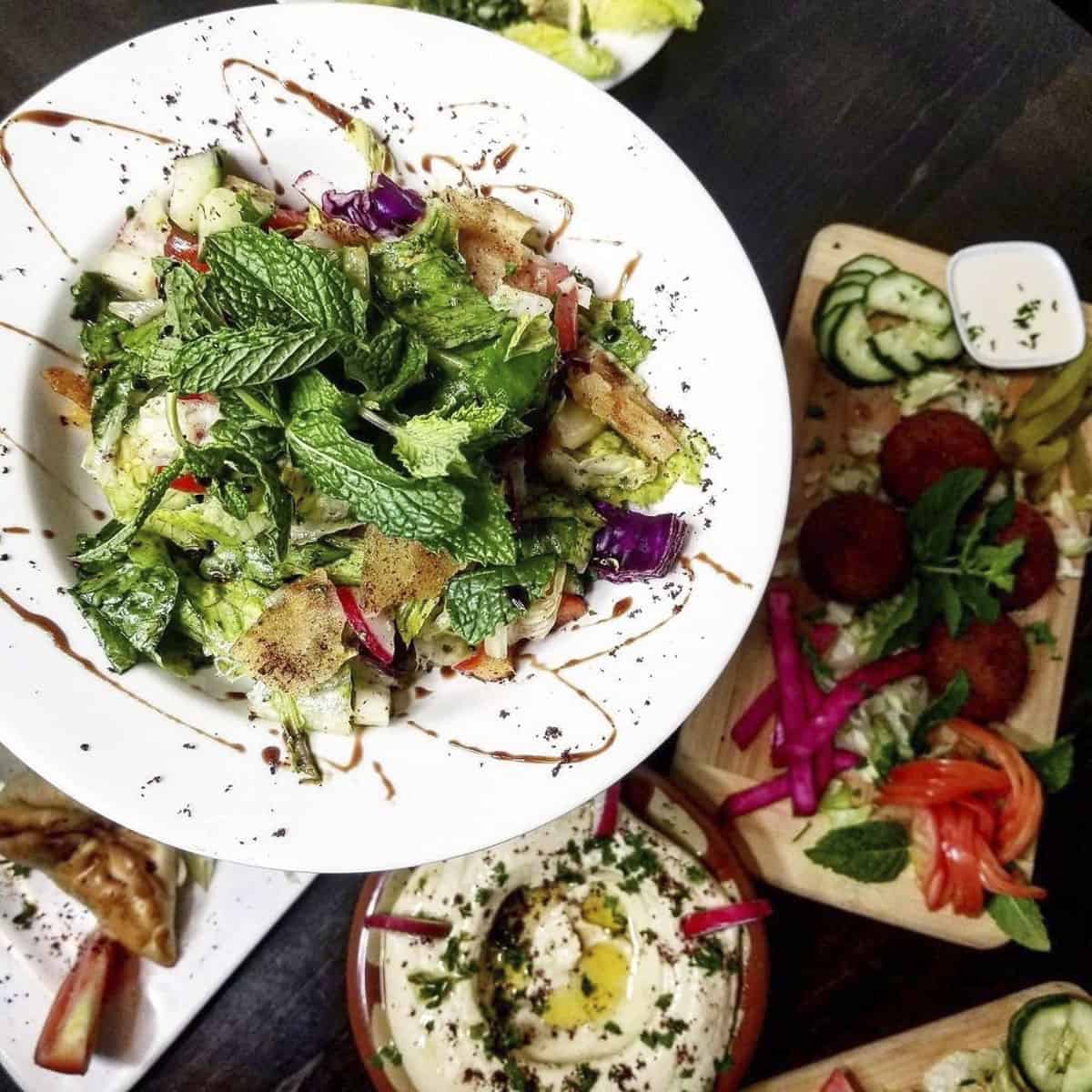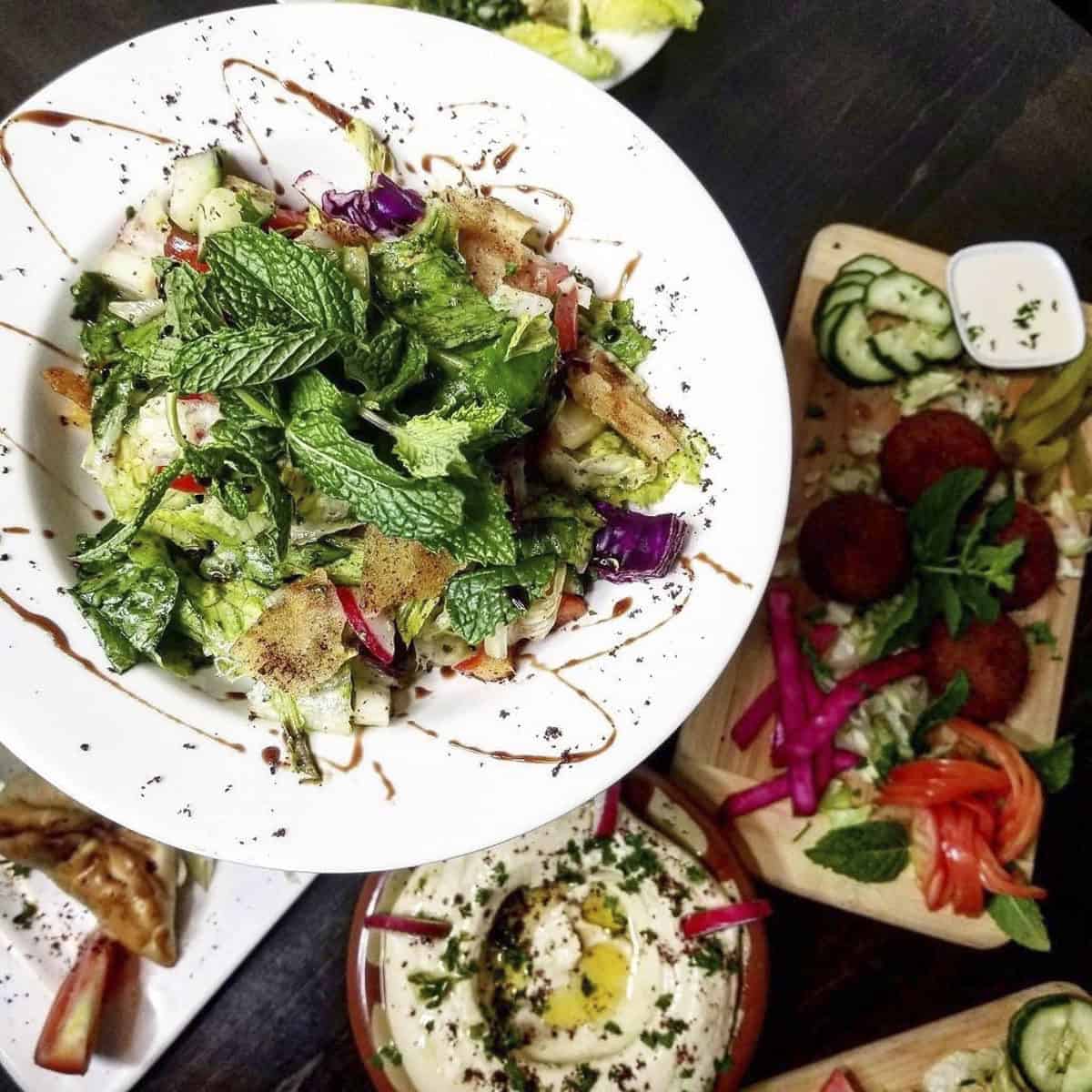 We love sharing when we eat here, especially when it comes to the mezza (choose eight appetizers) and the combo or family platters. Not a lot of bells and whistles here… just fantastic food and a friendly atmosphere that'll have you wanting to return again and again. It's also a perfect spot for takeout!
Memphis Blues
Location: 222 Baseline Rd #150
If you're on the search for barbecue, look no further than Memphis Blues. A famous chain found across Canada, Memphis Blues offers outstanding barbecue staples such as beef brisket, pulled pork, and ribs, you can also expect dishes like BBQ poutine, catfish po'boys, and jambalaya.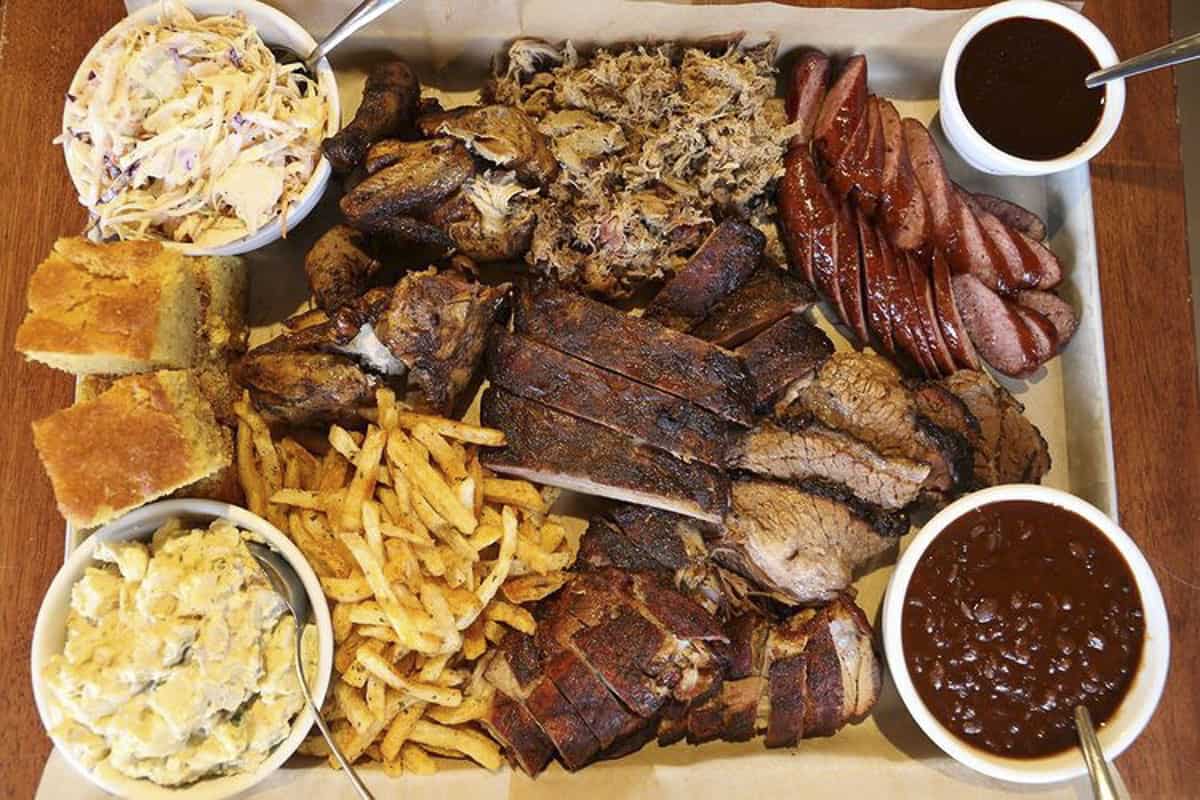 We're huge fans of the platters – the Memphis Feast is divine – but we're also fans of the excellent meal deals. Try the slab of ribs meal, which comes with cornbread, BBQ pit beans, coleslaw, and potato salad. While this Sherwood Park restaurant isn't exactly vegetarian-friendly, it's a great place for those with a big appetite.
Toast Breakfast and Lunch
Location: 270 Baseline Rd Unit 168
Perfect for those who love an early start to their day, Toast Breakfast and Lunch are open every morning from 7 am (except for Sunday, when it opens at 8 am). Interestingly, the first Toast restaurant opened in Ireland in 1999! The Brady family moved to Alberta in 2013 and decided to keep the business going, which is why we now have a lovely location in Sherwood Park to enjoy.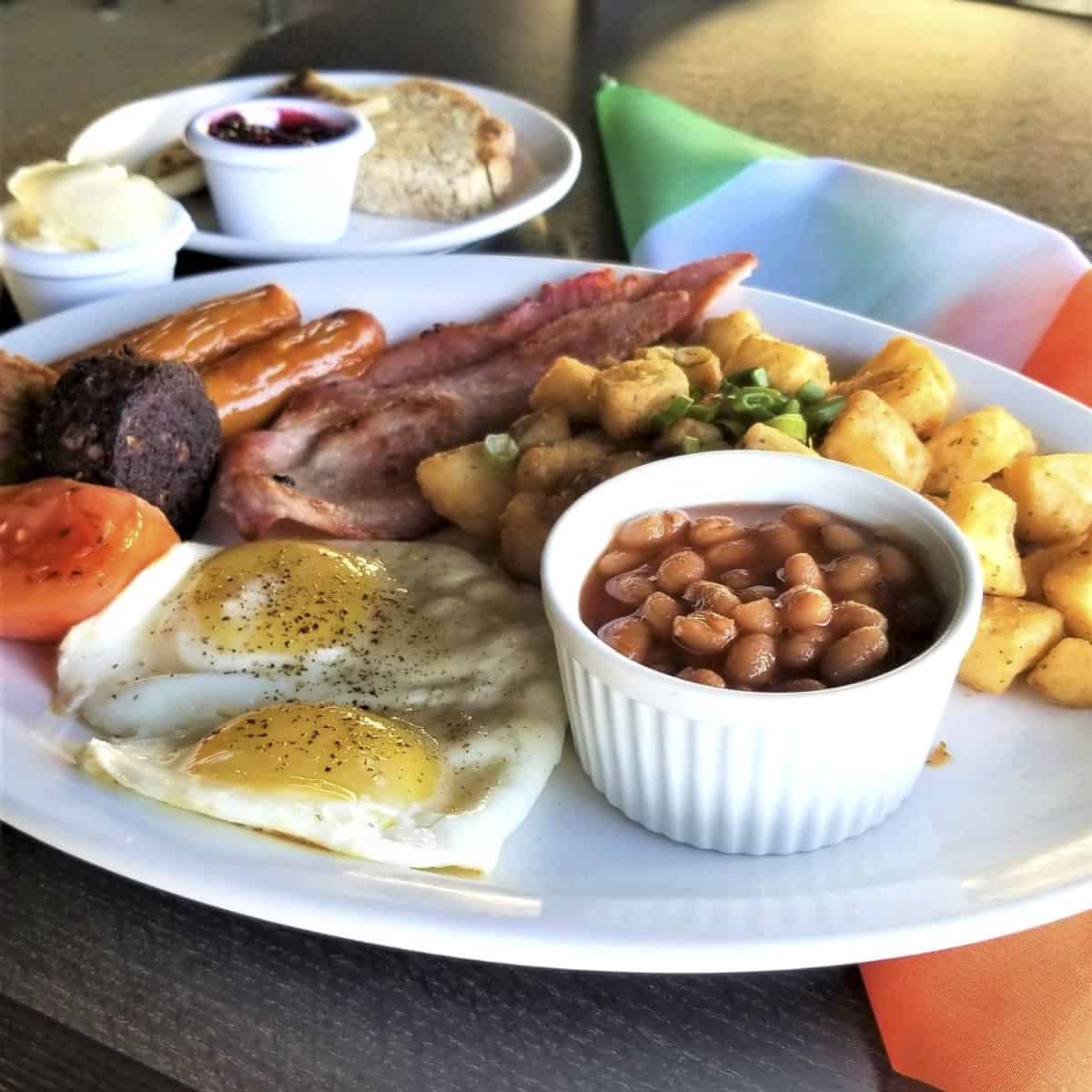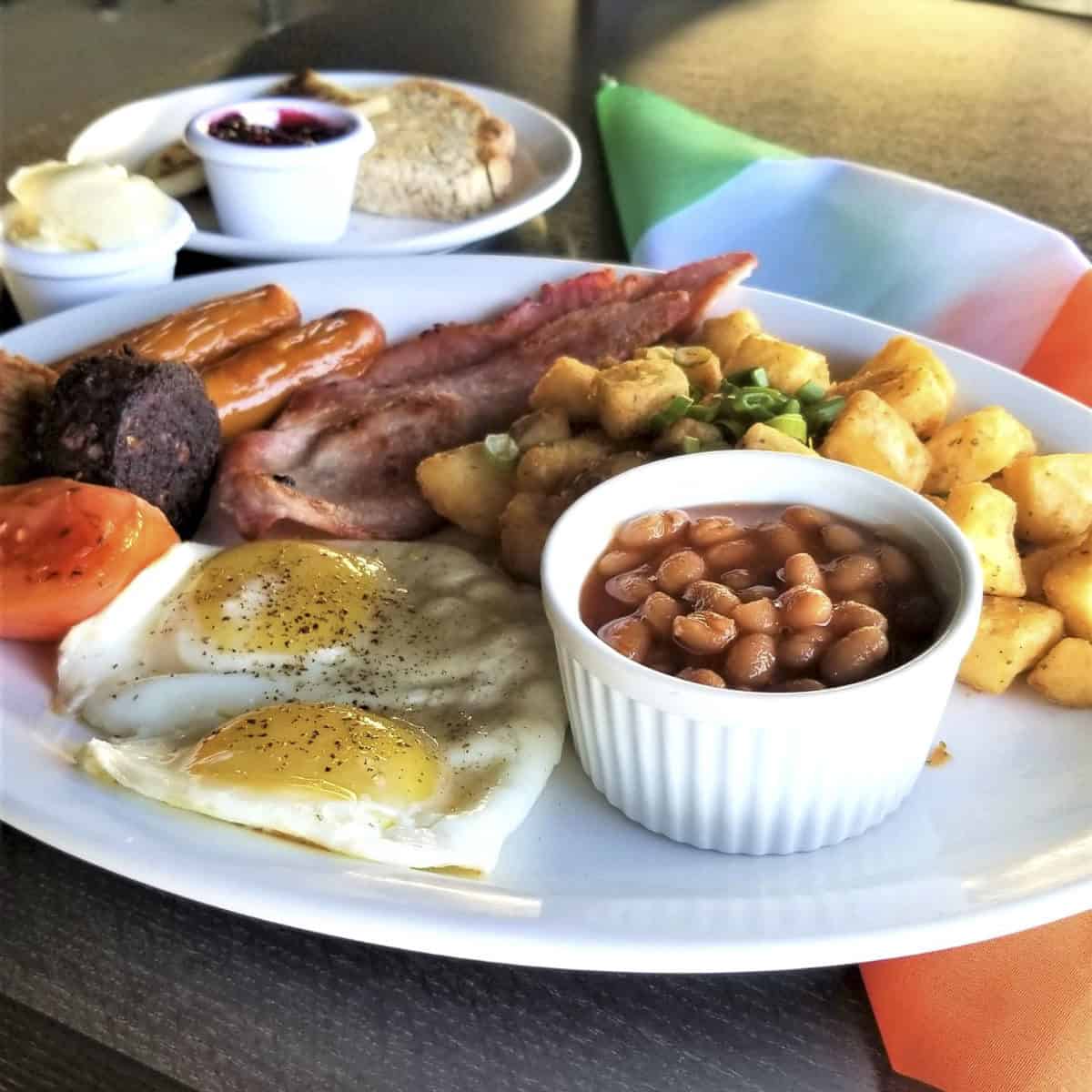 Indulge in hearty, fresh meals, all including home-baked elements such as scones or brown bread. We personally love the Rise and Shine breakfast of two eggs any style with sausage, home-fried potatoes, and toast; simple yet delicious, it's indicative of the kind of meals you'll have at Toast Breakfast and Lunch.
LOCAL Public Eatery
Location: 222 Baseline Rd Unit 360
A fantastic Canadian chain of restaurants, LOCAL Public Eatery has been impressing patrons in Sherwood Park for years. With one of the best atmospheres in the area and an incredible patio to boot, LOCAL Public Eatery is a casual, fun spot for lunch, dinner, late-night drinks, or weekend brunch. With bocce, shuffleboard, ping pong, and curling to keep you busy, it's a great place for a group of friends or a lively date.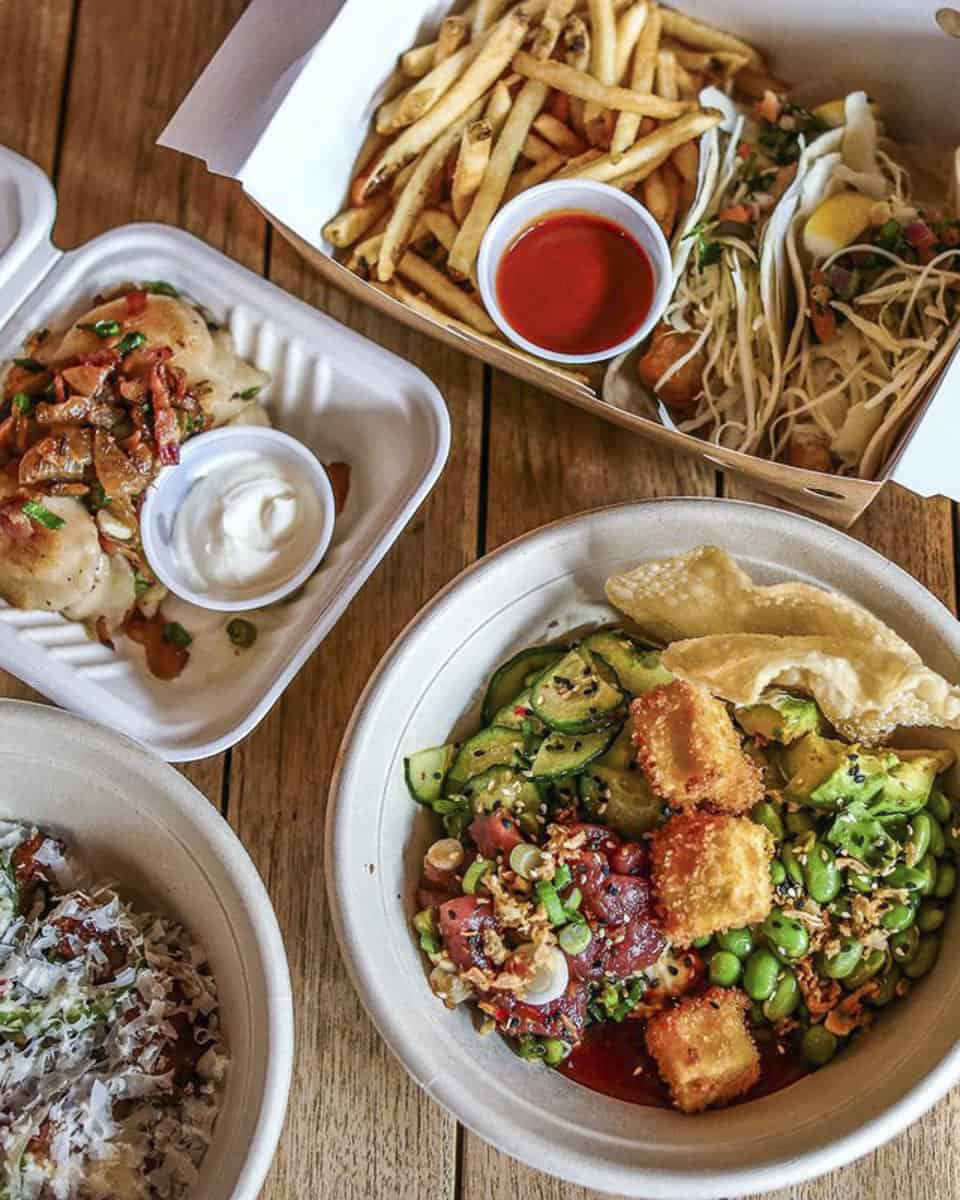 The food and drinks are excellent, too, with lots of choices of Canadian staples mixed with a few international dishes; think burgers and sandwiches but enchiladas and Korean rice bowls, too. It's the kind of place where everyone can find something they love… and the 20 beers on tap don't hurt, either!
Sawaddee Thai Cuisine
Location: 664 Wye Rd #190
Having a craving for Thai food? Head to Sawaddee Thai Cuisine, one of the most popular restaurants in Sherwood Park. With an extensive menu, people rave about the friendly service and flavour-packed meals. Going beyond what you might find on a typical Thai menu in Canada, choose from starters of fresh salad rolls, shrimp cakes, Thai sausage, and fried chicken, as well as a great selection of salads and soups.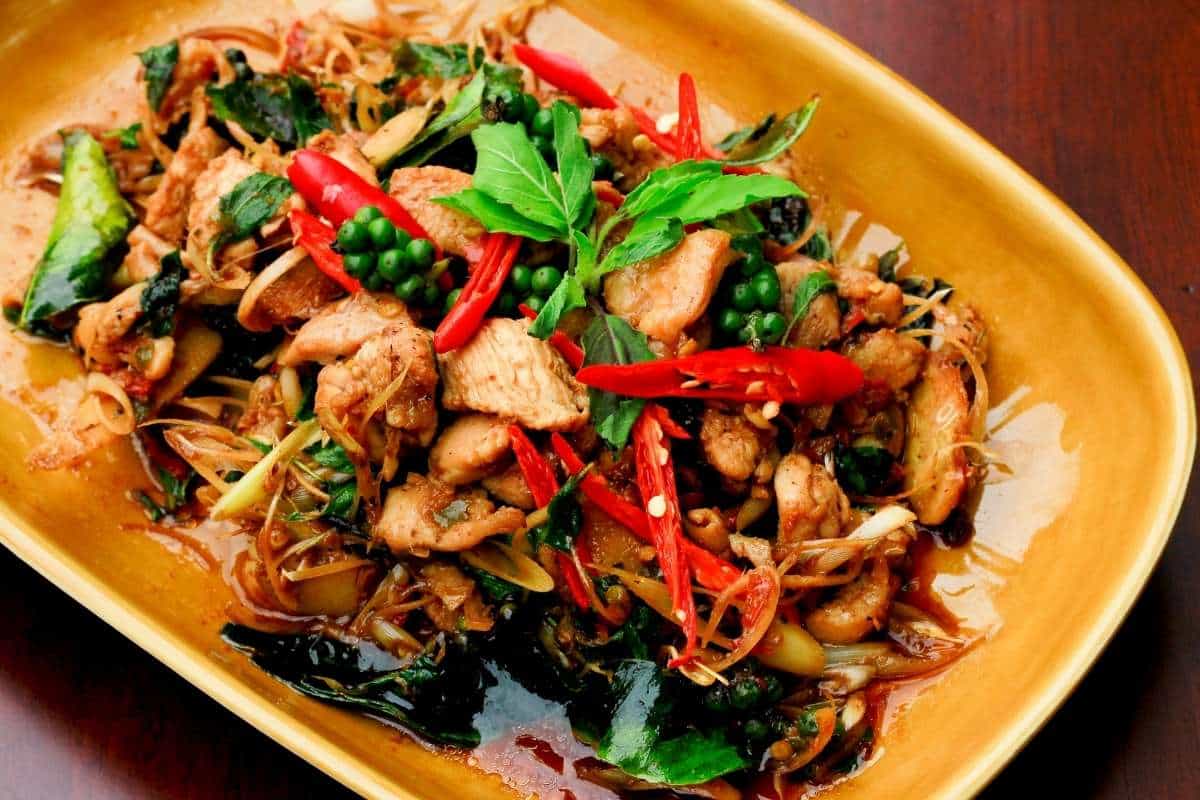 And then, of course, the difficult part begins… how to choose from the main dishes of noodles, stir-fries, and curries, because they're all so delicious! Thankfully, there are also a lot of vegetarian-friendly dishes at Sawaddee Thai Cuisine, making it a good choice for the whole family.
Branches Fresh Food Experience
Location: 23108 Highway 16
Head out into the fresh air for one of Sherwood Park's best patios. Branches Fresh Food Experience is located within the Greenland Garden Centre, so even if it's not a particularly sunny day, you can still dine indoors. No matter what, however, you'll still be amongst the greenery, making this an experience to remember.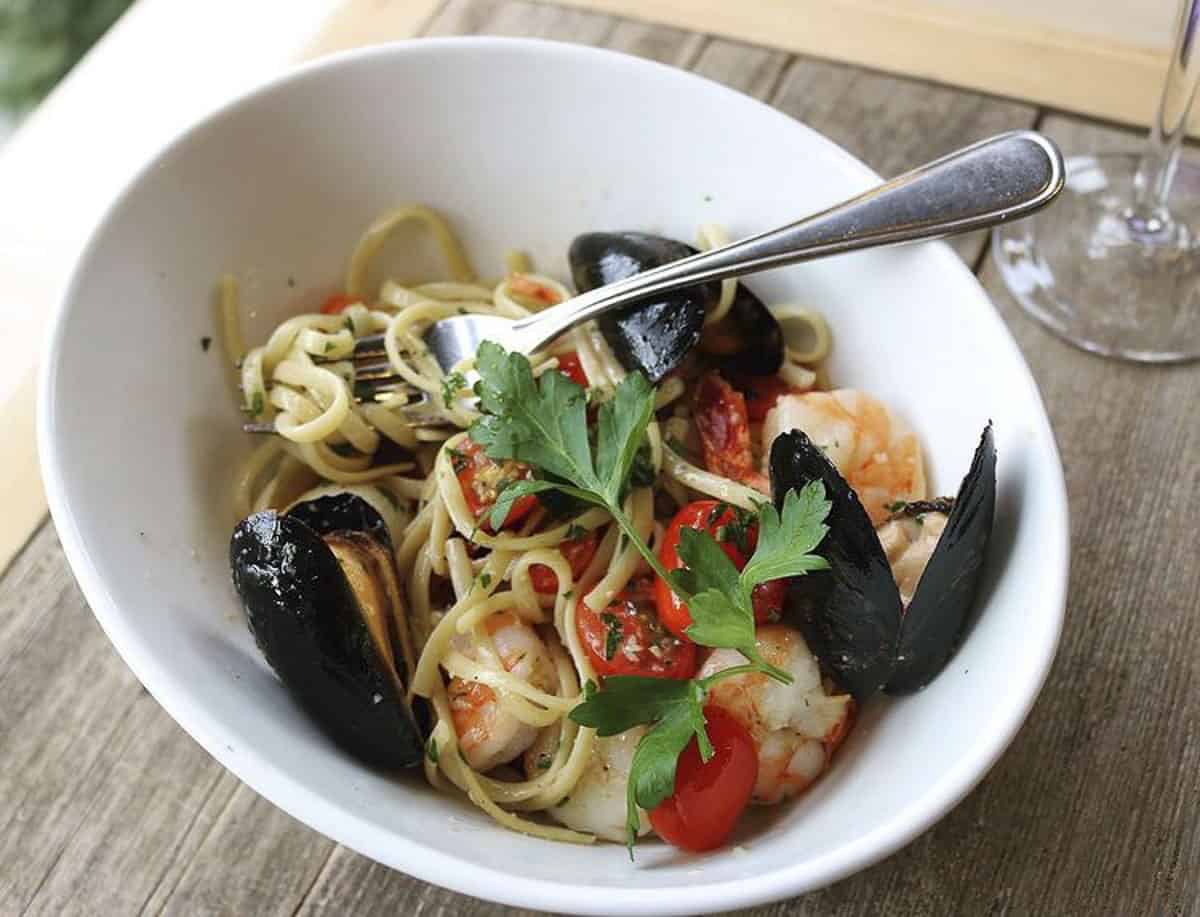 Enjoy wood-fired pizzas, jerk chicken tacos, kale salad, lobster and crab grilled cheese, red curry rice bowl, seafood linguine, and so much more. With a variety of dishes and cuisines to choose from, it's almost guaranteed everyone will find something they love on the menu. With a magnificent setting and tasty food to boot, it's no wonder so many people add this to their list of must-try Sherwood Park restaurants.
Donair and Shawarma House
Location: 800 Broadmoor Blvd #340
You can't beat a delicious donair or shawarma, and thankfully, at Donair and Shawarma House, you have the best of the best. Indulge in Syrian cuisine – made fresh every single day – for hearty, filling flavours of chicken, beef, vegetables, and more. Choose from shawarma, skewer, and vegetable platters, all of which are bursting with variety (and at a reasonable price, too).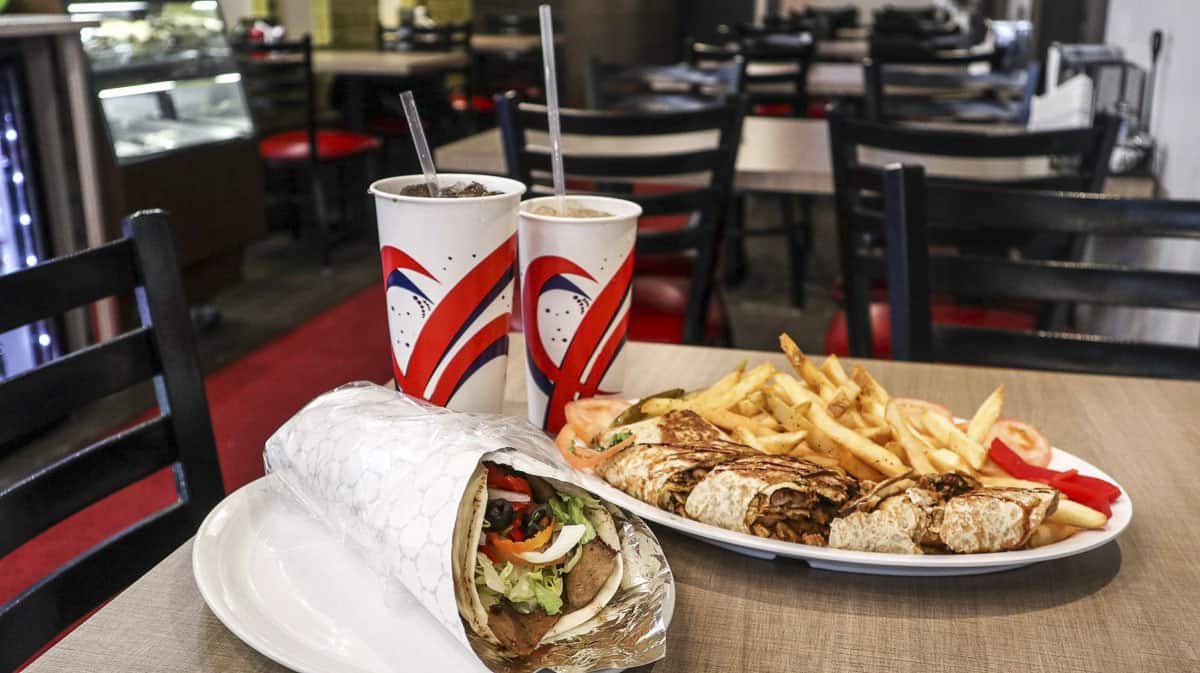 There are also donairs, falafel wraps, extras and sides such as tabouli, cabbage salad, garlic potatoes, and even donair poutine. If you're looking for comfort food, you've come to the right place.
Sumo Sumo Sushi Bar and Grill
Location: 220 Lakeland Dr #300
Make your way to Sumo Sumo Sushi Bar and Grill for some of the best Japanese cuisine in Sherwood Park. Open for lunch and dinner, the restaurant is ideal for a casual meal, business lunch, or whole family affair. This bright and airy space lends itself perfectly to mouthwatering food; whether it's a signature roll, a traditional udon, or a filling sushi set, there's something for everyone at Sumo Sumo.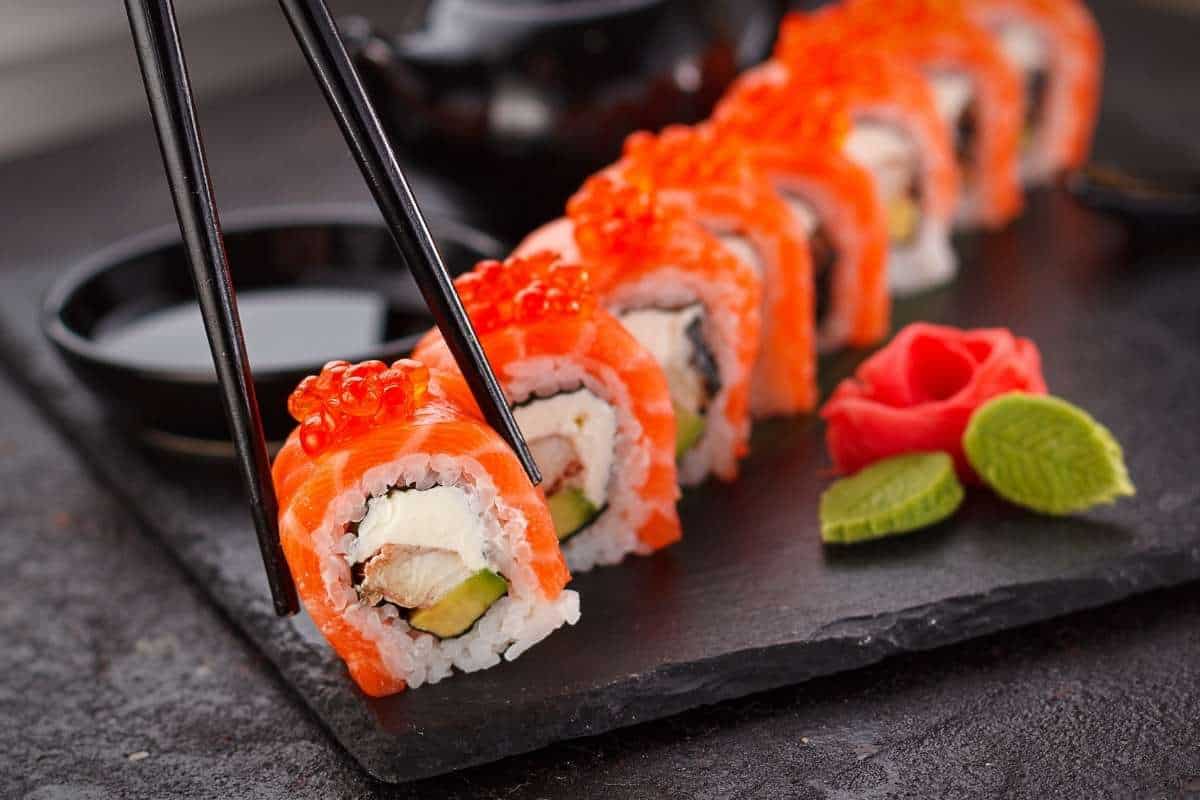 Fans of Japanese food will love the chicken karaage, the tuna tataki, or the gyoza to start, while there's an extensive list of maki sushi, nigiri sushi, and sashimi to choose from. The only issue with eating at Sumo Sumo is trying to decide what to order!
70 Acre Brew Co.
Location: 6000 Buckingham Dr #310
With 10 varieties on tap and a constant rotation of seasonal beers, head to 70 Acre Brew Co. for their excellent beer. With a taproom that seats 100, expect a lively and fun atmosphere as you sample the beer and enjoy dishes such as charcuterie boards, homemade pretzels with beer cheese, nachos, and their creative pizzas; we love the Oktoberfest with bratwurst, potatoes, and horseradish (don't knock it 'til you've tried it!).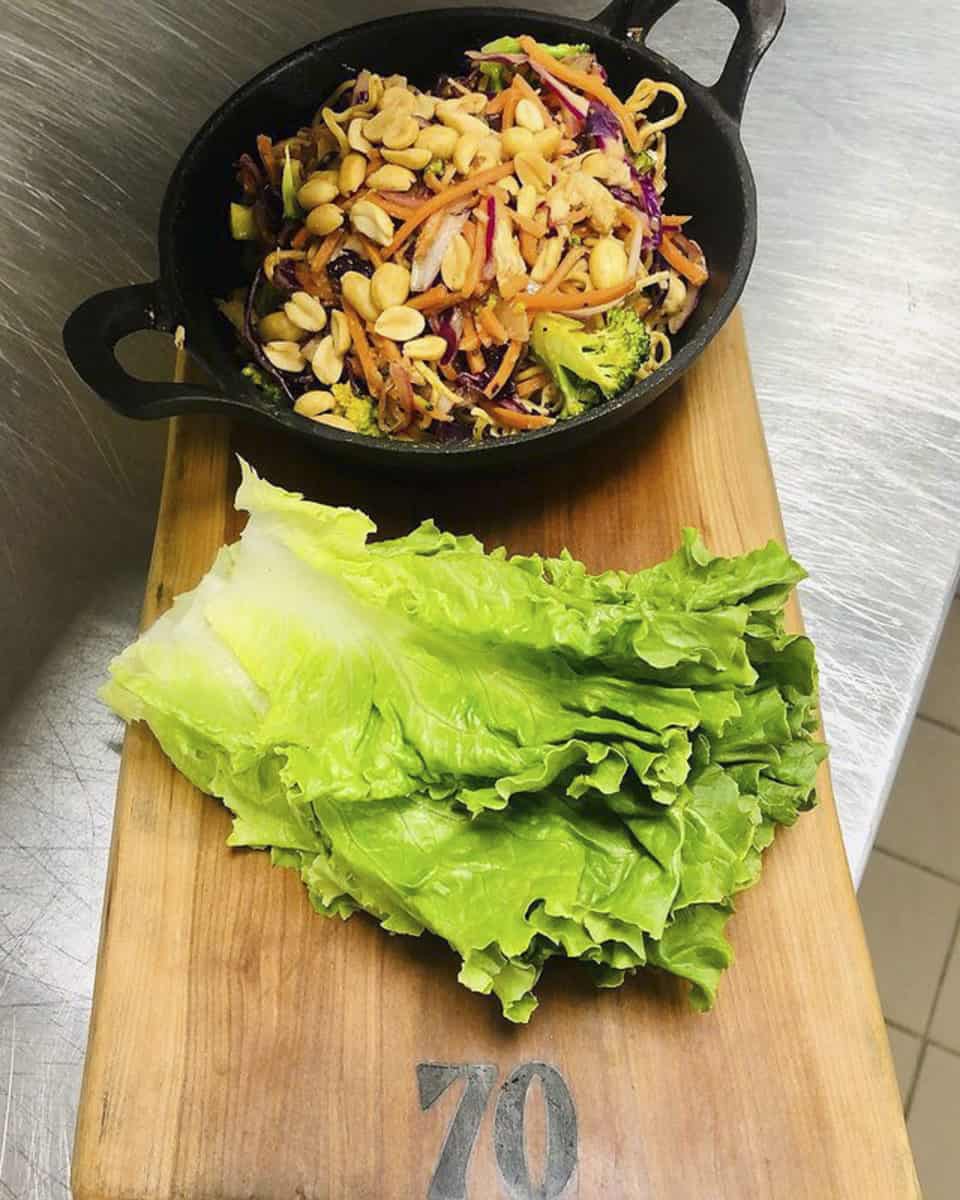 It's the perfect spot to relax with a flight of all your favourite beers, whether you're on a date, out with friends, or just want to try some local brew. Bonus: there's also a lovely patio for outdoor dining and in the summer, it's a perfect spot to watch the sun go down with a beer in hand.
Pasta Pantry
Location: 101 Granada Blvd
Calling all lovers of all things Italian: Pasta Pantry has been tantalizing tastebuds in Sherwood Park for over 25 years, and it's a local favourite for a reason. Locally owned and operated, Pasta Pantry is a family business that makes every meal with love. As their website says, "We're a family. And when you come to Pasta Pantry, you're one of us."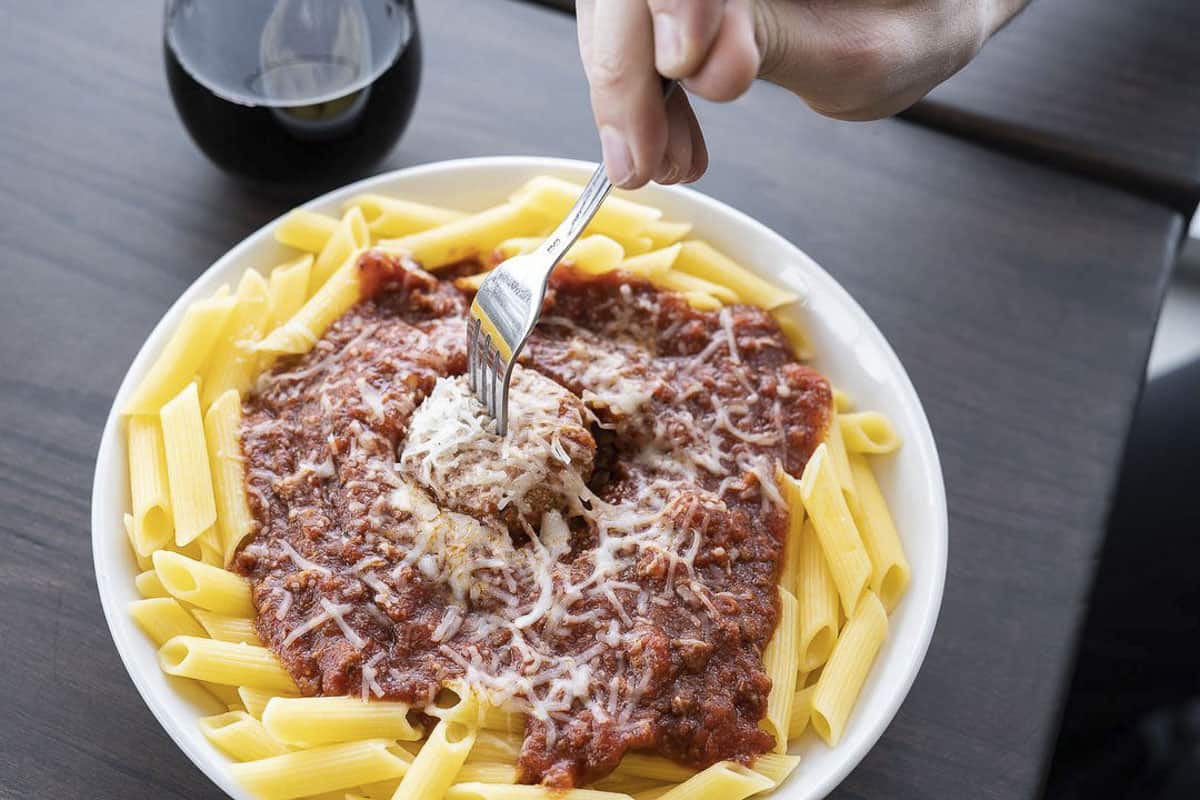 Tuck into one of the homemade pasta dishes, where you get to mix and match your favourite pasta with your favourite sauce. From there, add pesto, meatballs, chicken… whatever you'd like, really! The best part? All large dine-in pasta orders are all-you-can-eat. Also try the excellent starters including cheesy garlic bread, minestrone soup, and Italian salad. Pasta Pantry isn't just a great meal, it's a fun experience all around.
Vicky's Bistro and Wine Bar
Location: 501 Festival Ave #100
Known for fusing Canadian and Greek food to bring you an innovative menu, Vicky's Bistro and Wine Bar is one of the most popular restaurants in Sherwood Park. The classic decor is great for a fun night on the town, especially for social hour (don't miss the scrumptious Lamb Lollipops).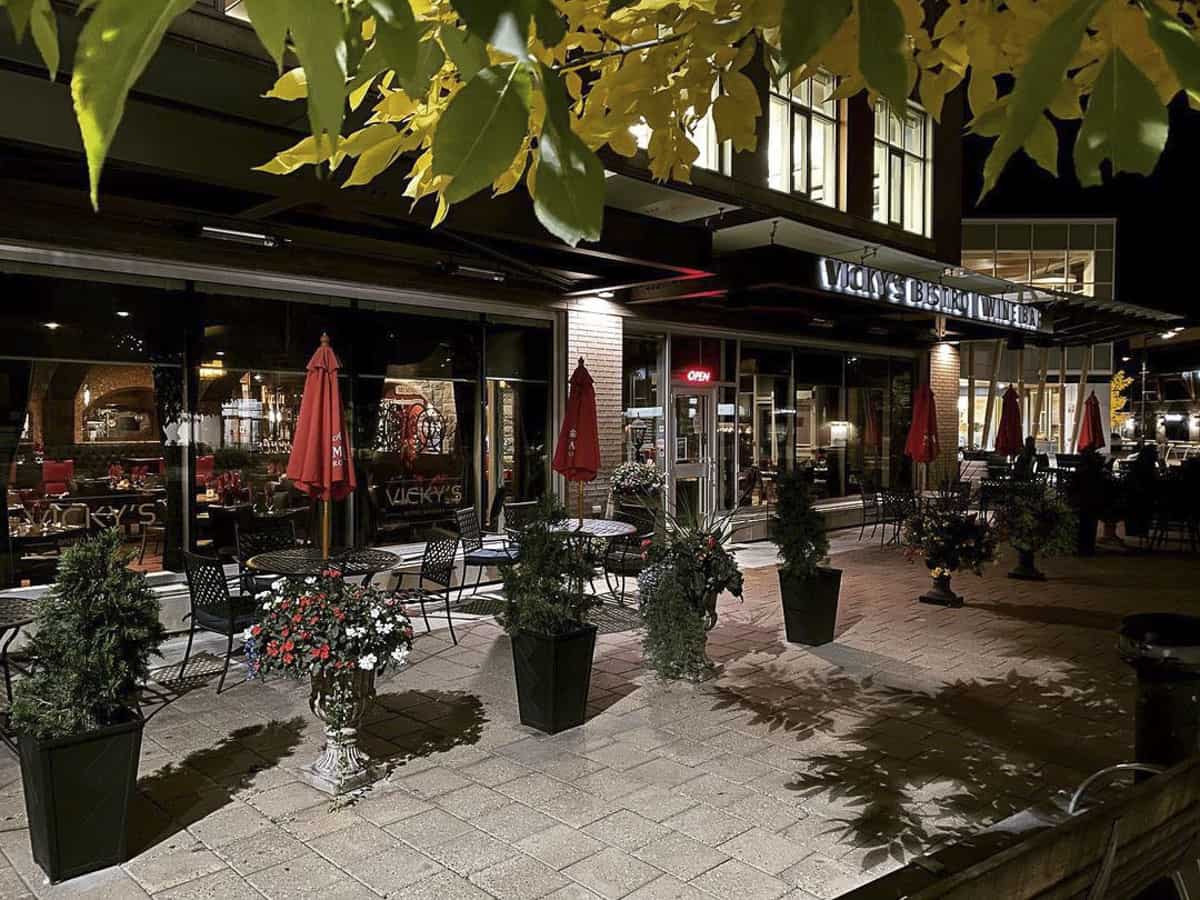 With a long list of wines and cocktails, the dinner menu has a wonderful selection of dishes such as Greek tapas, souvlaki, "Athenian" pasta, and steaks. And don't be fooled by the name… Vicky's is open for lunch, too, not just for dinner or late-night drinks. It's a definite winner in our books.
A Taste of Vietnam
Location: 975 Broadmoor Blvd
If you're after Vietnamese food, head to A Taste of Vietnam. Especially popular as a takeout option, the restaurant is known for its flavourful food and authentic dishes. The extensive menu features many of the meals you'd find in the Southeast Asian country, including vermicelli entrees, noodle soups, spring and salad rolls, stir-fried dishes, pan-fried dishes, and, of course, pho.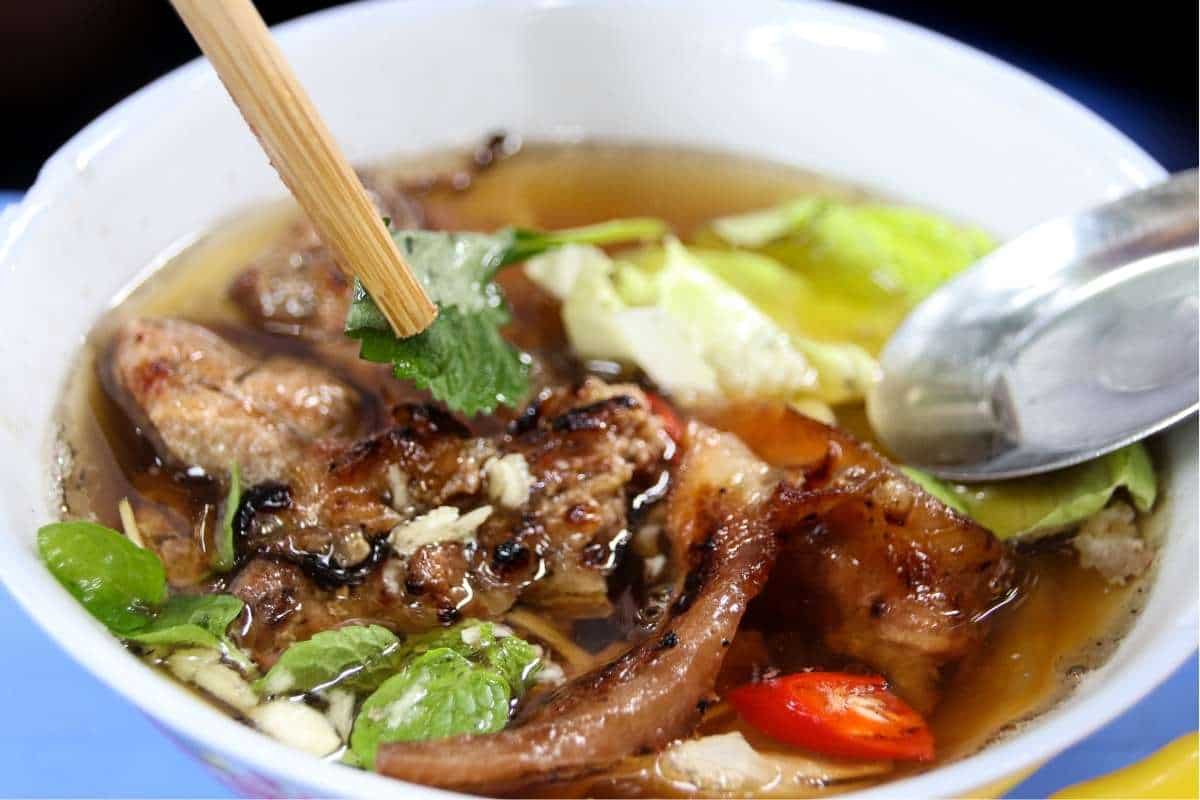 There's also an amazing list of sizzling platters, including squid in coconut curry sauce, prawns in satay sauce, and chicken in black bean sauce. There are also many delicious vegetarian meals that feature tofu and vegetables.
Looking for more restaurant recommendations? Here are some of our top picks from around the province: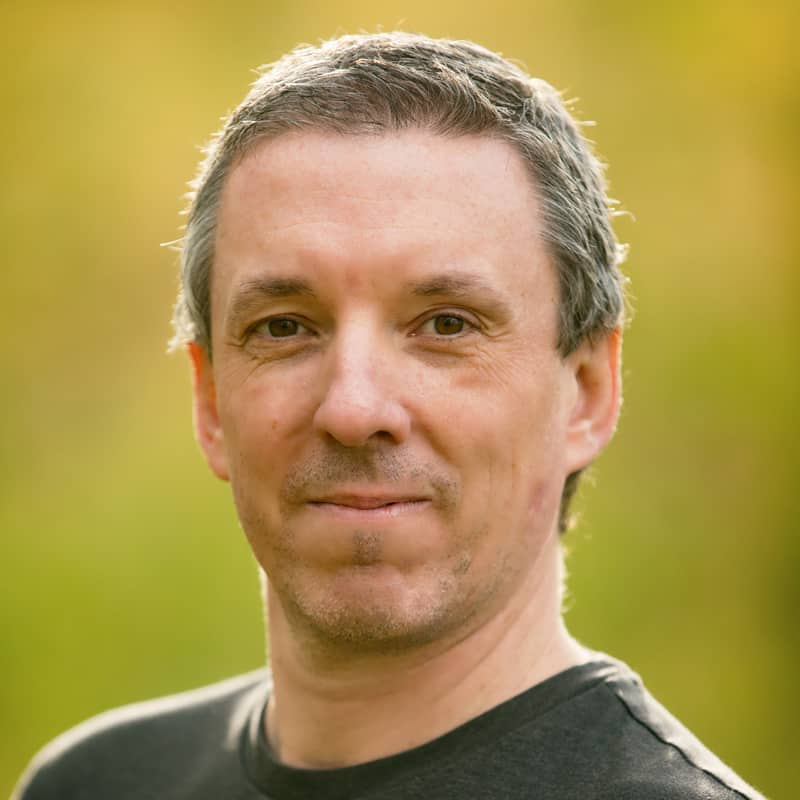 Pete is a co-founder of Road Trip Alberta. Growing up in Edmonton he has an extensive knowledge of Alberta and everything the province has to offer. He loves to eat good food, hike (especially in the winter), play tennis and curl. Apart from running Road Trip Alberta, he is a director with HMI, a digital media agency, half of the Hecktic Travels duo, and a co-creator of the popular card game Trip Chaser.