Disclaimer: This page may contain affiliate links. Please review our full Terms and Conditions for more information and our Privacy Policy. Note that any pricing, operating hours, or other such information provided below may have changed since initial publication.
Compiled by the Road Trip Alberta team
Updated on April 25, 2021
Feature photo provided by Travel Alberta credit Orange Girl Photographs
The town of Banff is most famous for what surrounds it – it's certainly hard to deny the appeal of the lofty Rocky Mountains that the town snuggly sits in. But what some people don't realize is how diverse and simply delectable the food scene is as well. The town attracts a large and international crowd, and there are a great number of fantastic Banff restaurants that have risen to feed the people. Personally, it is hard for us not to fixate on our one or two favourites every time we visit, but we also do try to venture out and try something new as often as we can. (The problem now is that our list has grown a little long and unwieldy!)
Heading to the jewel of the Canadian Rockies sometime soon? Then be sure to mark these Banff restaurants on your "to eat at" list and let us know what your favourites are!
Try these Banff restaurants on your next visit…
Grizzly House
This has to be at the top of our list as this place is an institution among Banff restaurants. Grizzly House is quirky, full of character, and in this modern age, it inexplicably still has old-school phones at every table so you can call another. Because, why not?
If you like fondue, then this is an excellent place to indulge. They offer the standard cheese fondues but for the adventurous eaters they have exotic meats along with a lot of local game that should be tried at least once when you visit Alberta. Pro tip: don't wear your wool jacket unless you plan on getting it dry-cleaned soon anyway – the smell of grill will sink in and be hard to remove.
Address: 207 Banff Ave
Call 403-762-4055 to make a reservation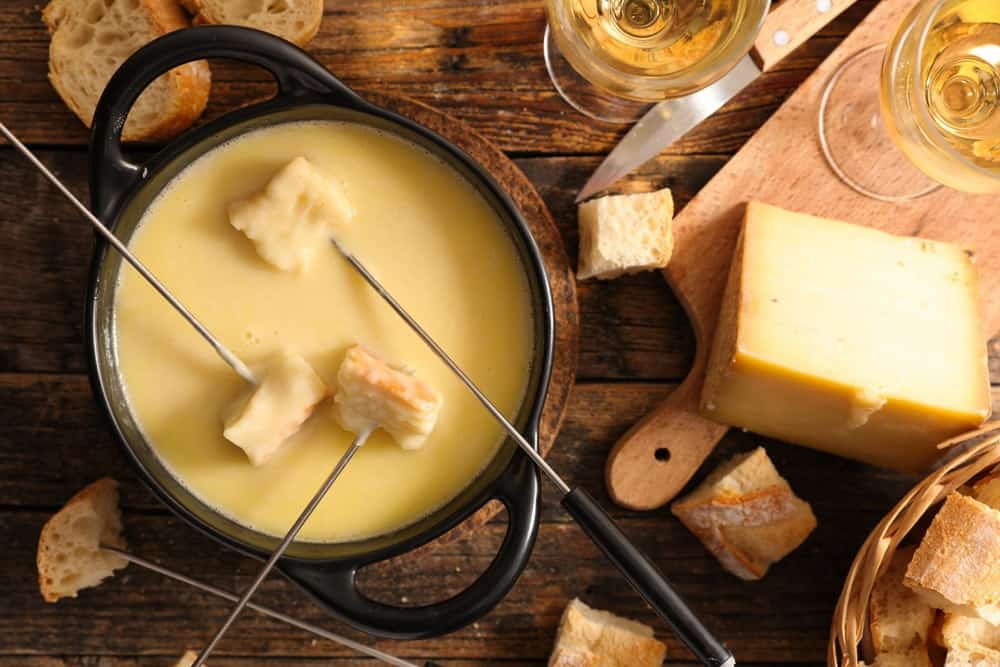 Three Ravens
This is a fave of ours for fine-dining. Situated on the Banff Centre for Arts and Creativity campus, Three Ravens offers spectacular views and high-end dishes. They specialize in local and organic fare, with impeccable attention to detail in their presentation. Try the seared Alberta bison tenderloin, served with black truffle marinated portabella mushrooms and more.
Address: Sally Borden Building, 3rd Floor, 107 Tunnel Mountain Drive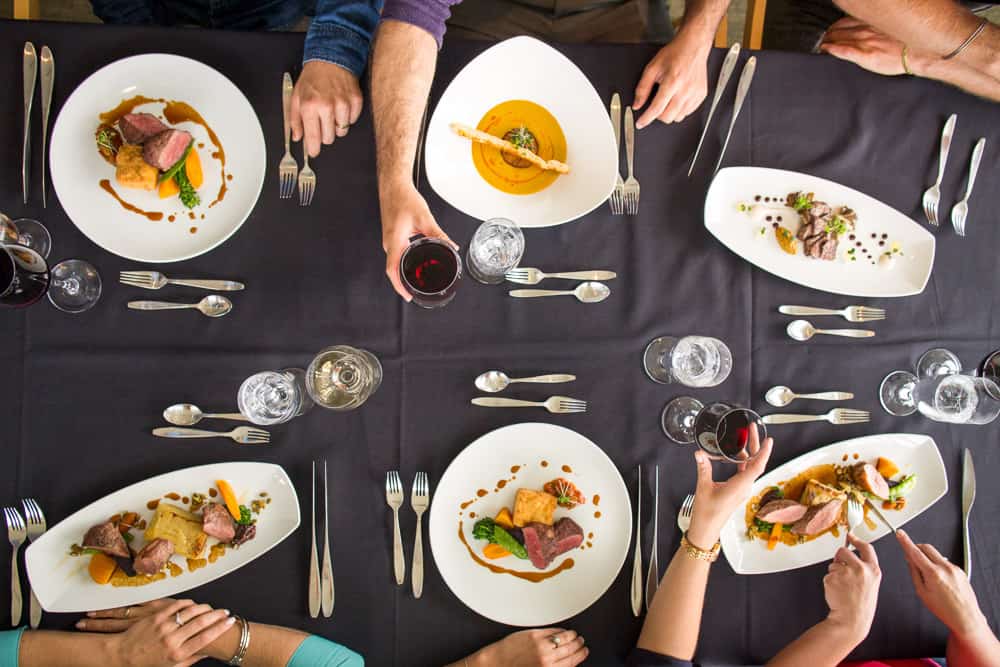 Bear Street Tavern
If you're craving good pizza and brews in a laid-back atmosphere – then look no further than the Banff restaurant of Bear Street Tavern – as the pizza especially doesn't get any better than this. "The Godfather" is a must-try, topped with prosciutto, confit garlic, olives, herbed panko, truffle oil, and more. Choose a dipping sauce to go with, and also save room for dessert. Their sweet menu is set daily, and while we certainly haven't tried them all, if their cast iron apple crumble is available, be sure to get it in your belly.
Address: 211 Bear Street
The Bear Street Tavern does not take reservations (get there early)!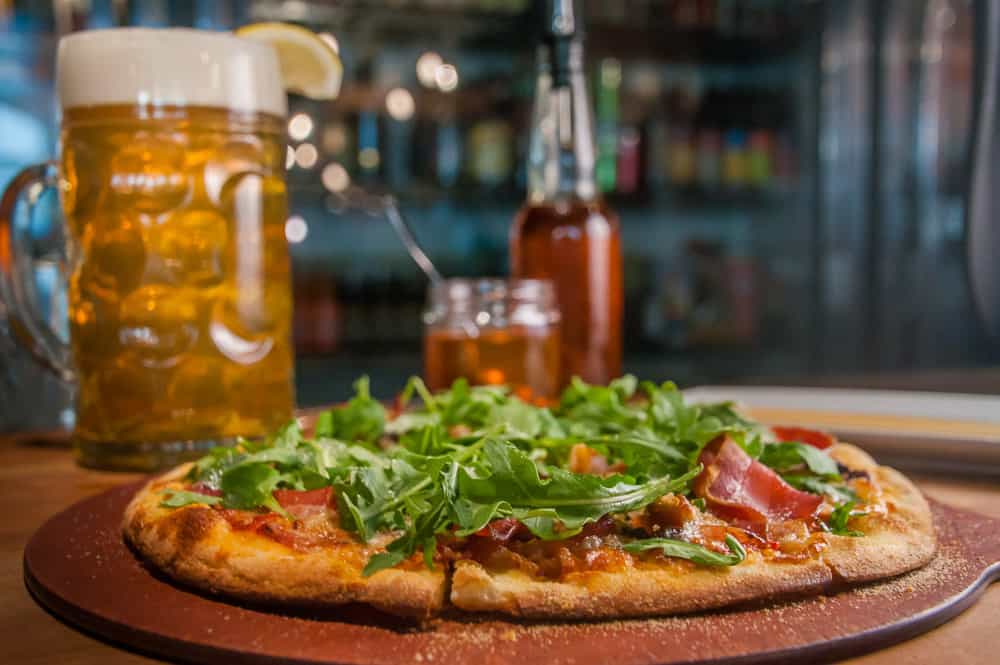 The Maple Leaf
Another high-end option, this time right in downtown Banff, The Maple Leaf offers a uniquely Canadian experience with a rustic log-cabin interior and fresh ingredients brought in from coast-to-coast. Their steaks are particularly stellar, but this is also a fantastic place to indulge in seafood. The Maple Leaf's cocktail game is also very strong.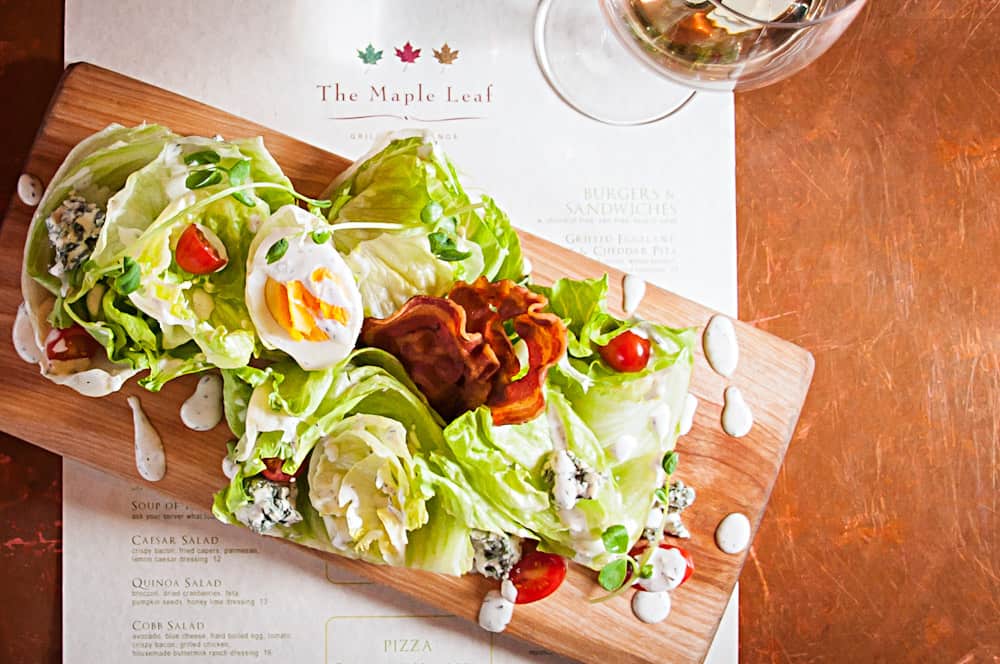 Ramen Arashi
Ramen Arashi is excellent for a lower budget, without any sacrifice on food quality. They offer take-out only, and a wide menu to serve many tastes. Try the "Black Arashi Tantan Men" – the sesame base and melt-in-your-mouth pork belly make this a stand-out. The smaller rice bowls on offer are of incredible value – a perfect slightly-larger-than-snack-size serving can fill the void for only $6. There's a location in Canmore too!
Address: 215 Banff Ave, Sundance Mall 213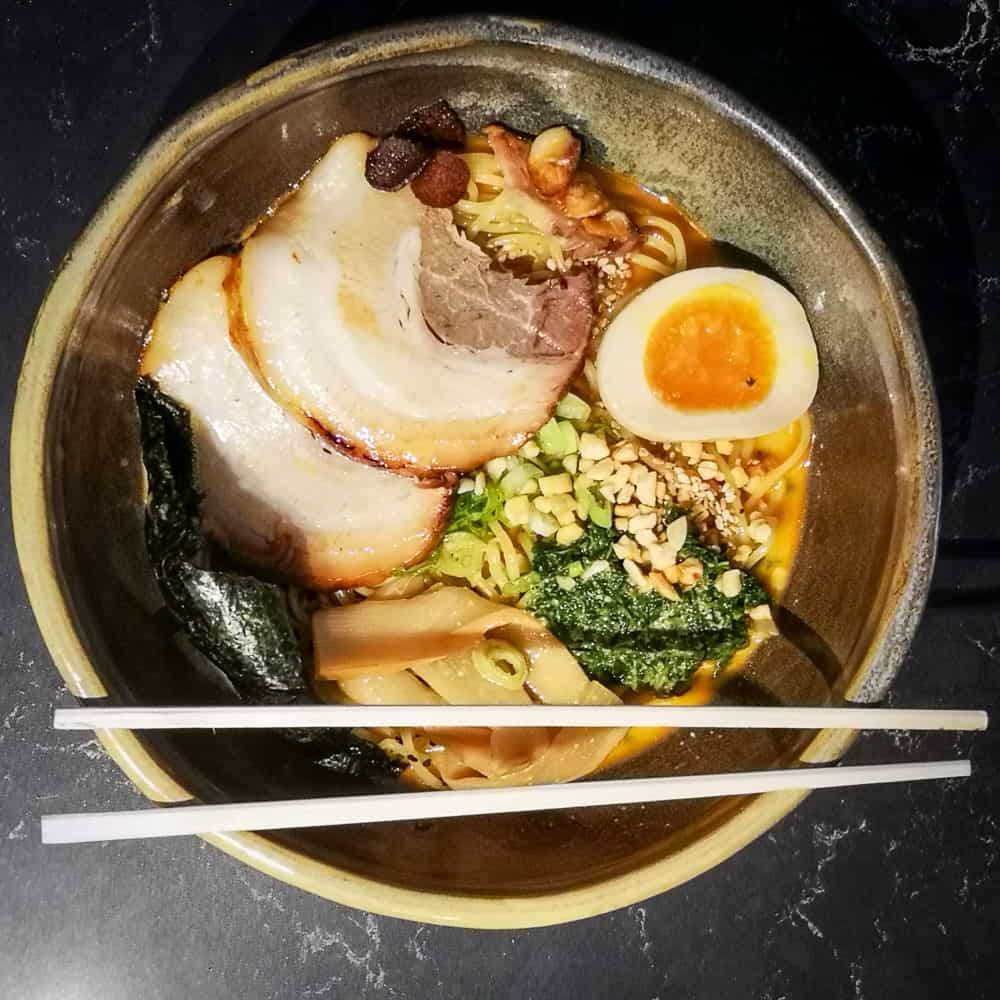 Juniper Bistro
This is a certified local's favourite for the food and the spectacular mountain views. A frequent award-winner among other Banff Restaurants (including Best Breakfast Menu and Most Romantic Place to Eat), Juniper Bistro is currently only open for breakfast and brunch, but that is their specialty anyway! If eggs benedict is a fave of yours (as it is ours), then opt to try the "Juniper Benny" with braised rabbit and smoked cheddar.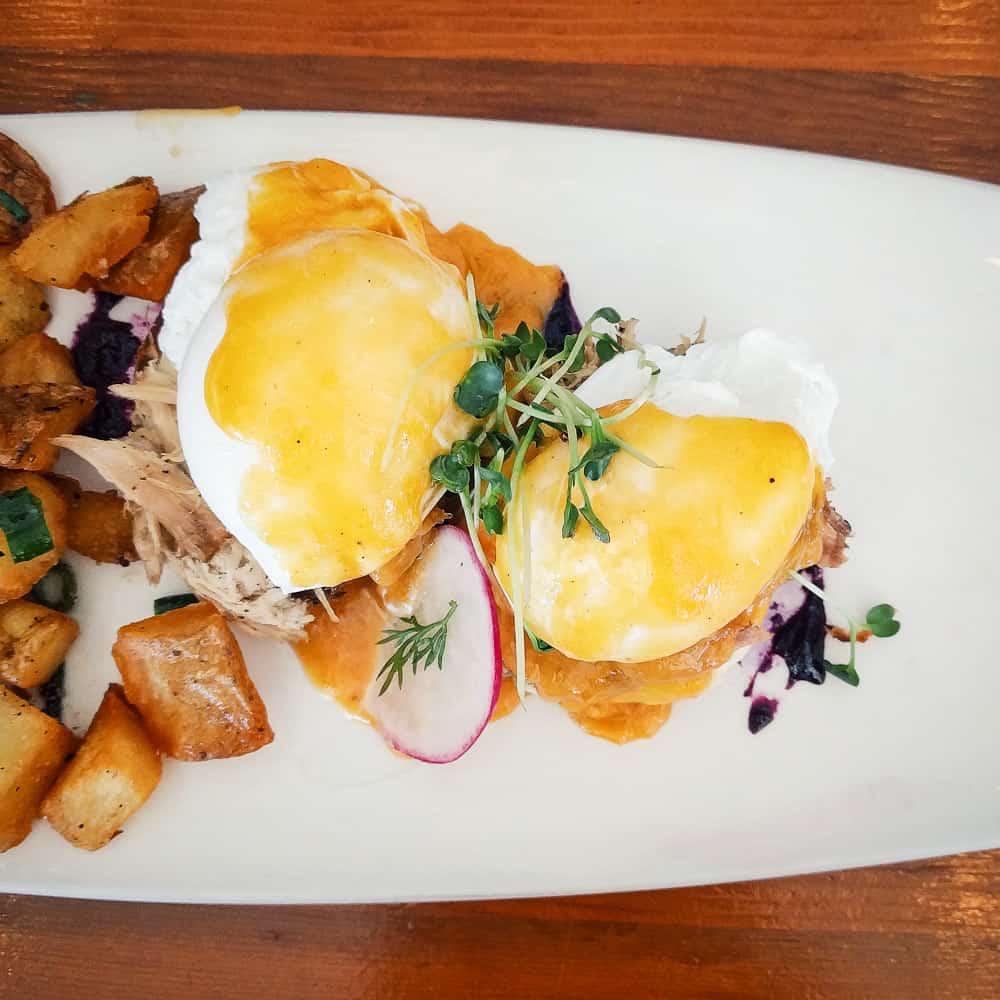 The Balkan
Indulgent Greek food, makes this a popular choice among all Banff restaurants. The Balkan lunch special of a pork shoulder gyro and fries is hard to beat at only $14. Their menu items read like a definitive list of favourite Greek foods, and the "Ultimate Greek Feast for Two" is something to behold.
Also, "Fried Feta Balls"? Where have you been all of my life?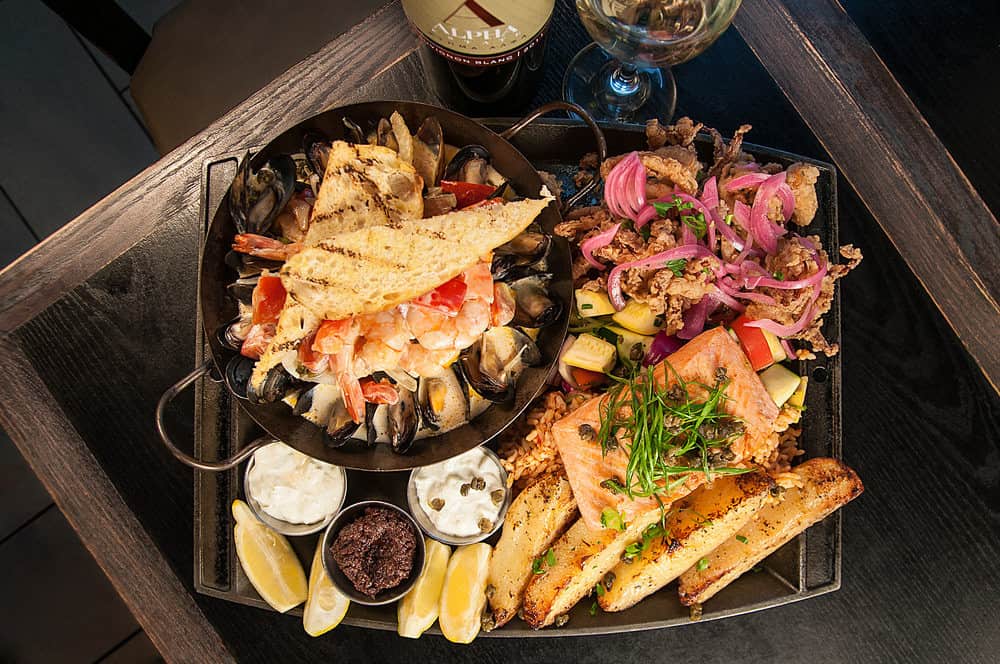 Park Distillery
Cocktails are a meal…right?
KIDDING (kind of). They have good food too. But start your visit off right with a delicious spirit to lift yours, using alcohol distilled right onsite. Start with the "Hard Rootbeer" for you sweet-seekers, or the "Sawback" to get a taste of their distinct chili vodka.
Park Distillery food is campfire-inspired, with an exciting array of simple dishes that will fill you up after an epic outdoor adventure. The "Rotisserie Chicken" is certainly something to write home about.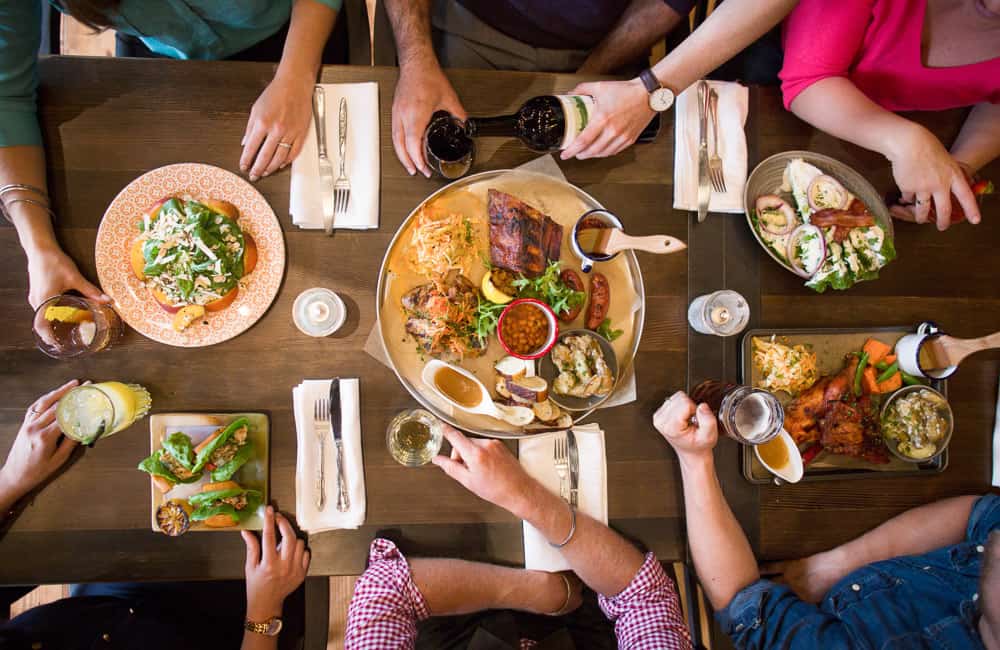 Tooloulous
Self-described as a little Louisiana, a little Acadiana, and a little Canadiana…we call it pretty deliciousana. (Okay, bad joke, sorry.)
Tooloulous uses their menu to plot the connection of the Acadians who left Canada for Louisiana and helped forge the Cajun culture. Everything is made of fresh and natural ingredients, and expect diverse items like a "New Orleans Breakfast" (with Canadian bacon!), "Red Neck Grits" and the Taste N'Awlins Jambalaya. Their breakfast menu is especially what this place is known for and may just be the perfect spot after a big night out. Their "10am Eye Opener" drink menu may help you through a rough morning.
Address: 204 Caribou Street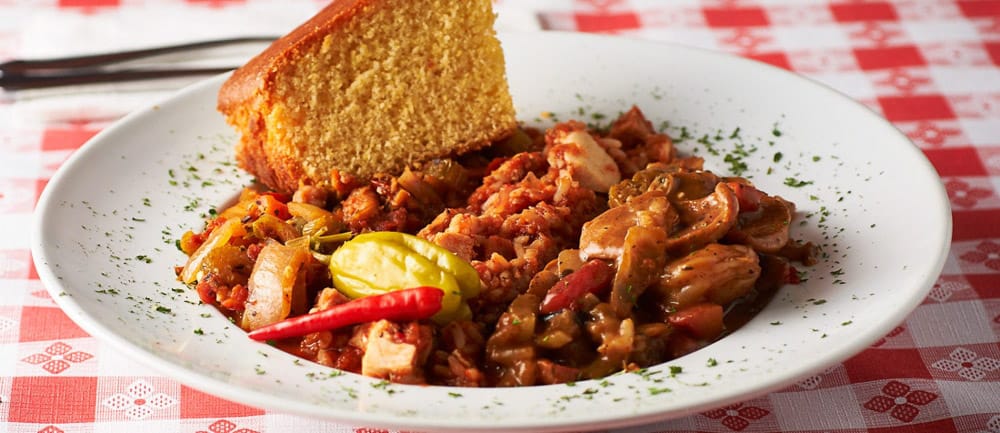 Now that you have you chosen which Banff restaurants to try, we can also help you with the rest of your planning!