Compiled by the Road Trip Alberta team
Updated May 18, 2020
Your first view of the city from the top of the coulee, if you're coming from Calgary to Lethbridge, is breathtaking. The High-Level Bridge, which the town is known for, stands tall and dark against the green, gold, or white coulees (depending on the season) while the Oldman River meanders along the bottom.
Lethbridge is quite spread out, which can make finding interesting things to do difficult. But with this guide beside you, it's going to be easy to have a great time during your visit to Lethbridge!
Where is Lethbridge?
Driving from Calgary to Lethbridge is a relaxing 210 kilometre, 2 hour drive through small prairie towns with mountains and foothills on the west horizon (click here for a map). Tucked between the U.S. border and the Rocky Mountains, Lethbridge is a great launching pad to visit various national parks (Like Waterton and Glacier), and a curious little place in its own right.
There is also the option to fly into the Lethbridge airport with daily flights being offered by WestJet and Air Canada from Calgary.
About Lethbridge
Lethbridge is split neatly into three sections by Highway #2 (Crowsnest Highway) that bisects the town north and south, as the Oldman River cuts the coulee separating east from west. That means there's a section in Lethbridge for each point on a compass, except for east. There's the Westside which is west of the coulees and the river, the Northside which is north of the highway, and the Southside, which is where the downtown is situated.
Each area has its own charm, and list of things to do, but the south is both the oldest and busiest part of the city, making it much more dense with history, culture and opportunities to 'see it all.' For most visitors, it's easiest to stay on the southside, especially if you've just rolled into town on the Calgary to Lethbridge bus and don't have a car.
However, if you have easy access to a vehicle, there are places in both the north and the west side that are worth the drive!
Downtown Lethbridge
The Lethbridge core is easily walkable, and the historic buildings that dominate downtown make for a great atmosphere. For those who drove, parking can be difficult to find if you're considering spending more than two hours. If you want to ditch your car for the day, it's easiest to pay for a spot at the Park & Ride Parkade, which is a quick walk from downtown proper.
There's a great sense of Canadian and Albertan history in downtown Lethbridge. Many of the buildings that came with the boom in the early 1900s are still standing, including the town's first public library turned art gallery that houses the Southern Alberta Art Gallery (SAAG), the recently renovated Oliver Building, and the old Catholic Charities building (which is currently being completely renovated). Because of this, Lethbridge's downtown core is more interesting and beautiful than most towns its size in western Canada, making getting acquainted a pleasure.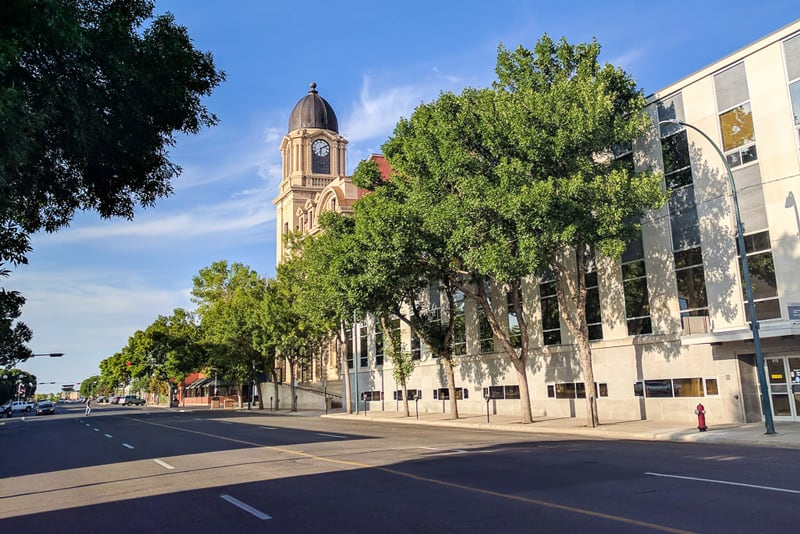 Lethbridge Hotels – Where to Stay
With Airbnb and local hotels, there are plenty of places to stay in Lethbridge. But if you're looking for something more interesting than Super 8, these are the Lethbridge Hotels (and a Bed and Breakfast) we recommend:
Things To Do In Lethbridge
There's plenty of things to do in Lethbridge, especially downtown and if you know where to look. If you need some suggestions to get you started, including the best restaurants in Lethbridge, then keep reading friend, cause you're in luck! But even with these great recommendations in hand, the best way to see the town is still by talking with the locals, who are plenty friendly and love talking up their town to visitors.
Shopping in Lethbridge
Lethbridge Art Galleries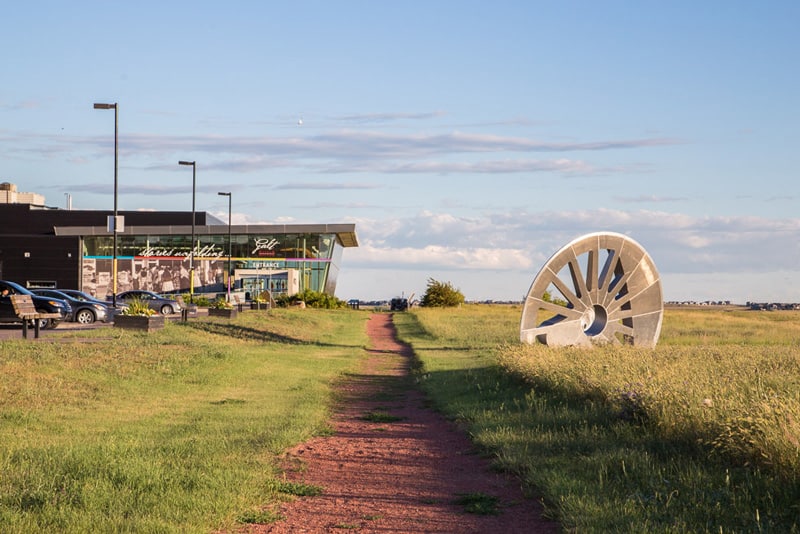 Best Restaurants in Lethbridge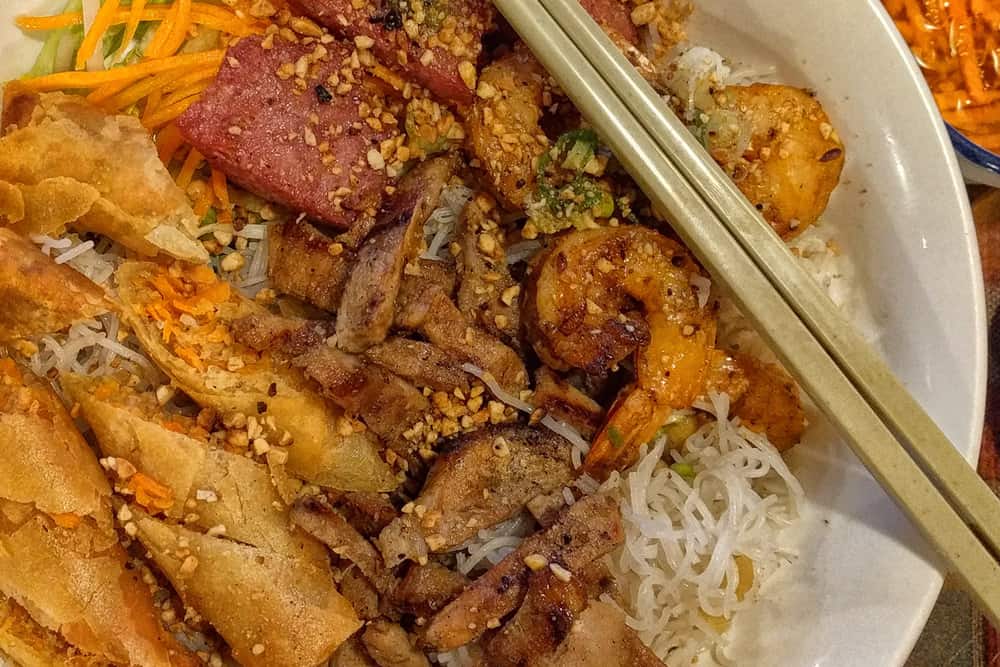 Best Coffee Shops in Lethbridge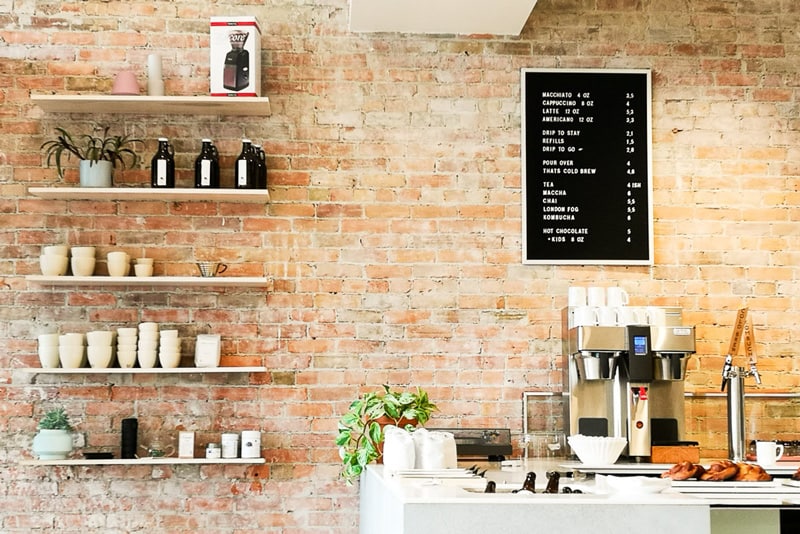 Music and Entertainment Venues in Lethbridge
Lethbridge Parks and Pools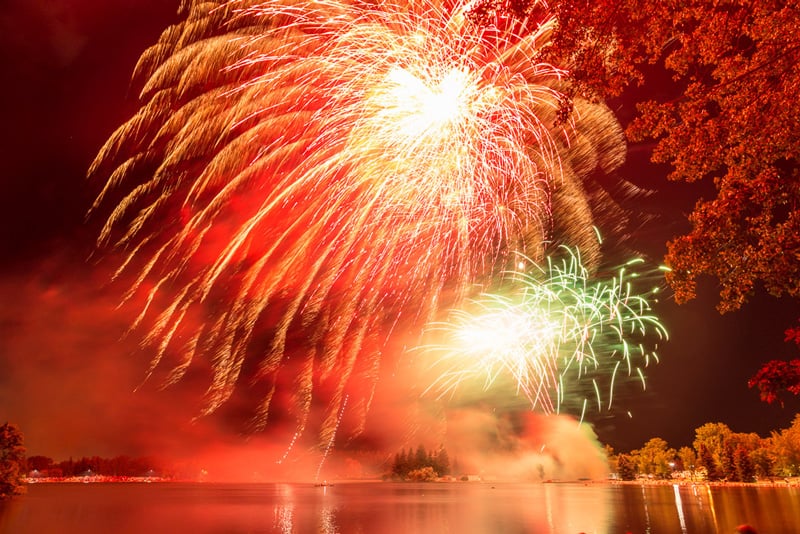 Lethbridge Golf Courses
Exploring the Coulees in Lethbridge
You don't need a car to get to the coulees from downtown Lethbridge, or from the eastern edges of the Westside, but you do need to plan for the hike back up if you're going down under your own two feet.
Whether you choose to make the hike or with a bike, or make it easy on yourself and take a car, once you get down into the coulees the city melts away, leaving you in almost undisturbed nature.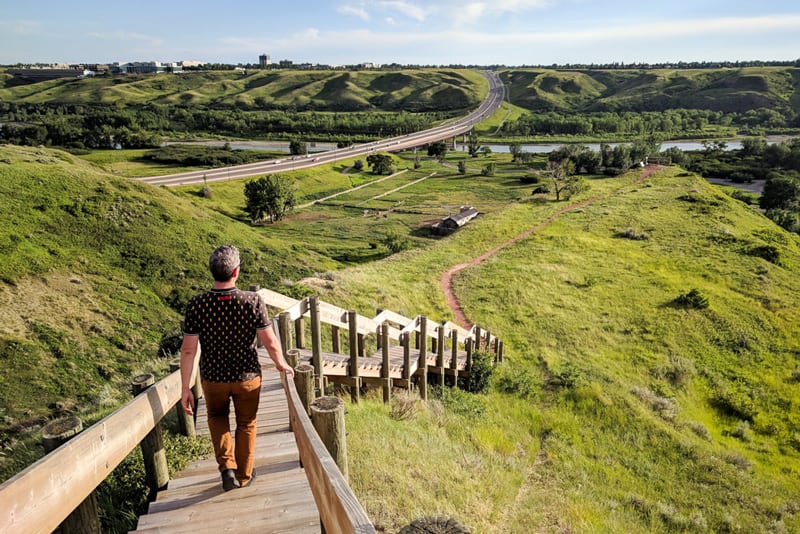 It's easy to find both parking spots and trails at the bottom of the coulee, whether you prefer the more strenuous climb and descent at the edges, or want to simply stroll next to the Oldman River as it slowly winds its way through Southern Alberta.
The coulees are more than just walking/biking paths. Once down at the bottom, be sure to make time for: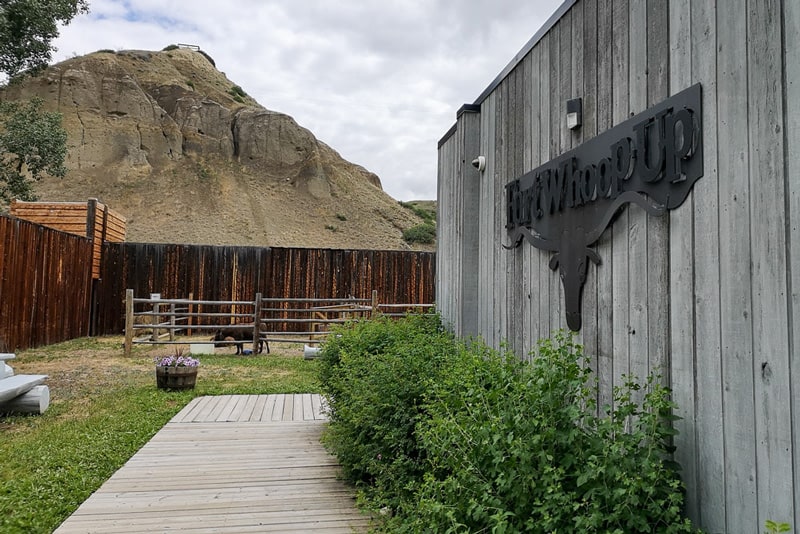 Day Trips From Lethbridge
Alberta Birds of Prey Foundation
After a short 17 minute drive east to the town of Coaldale, you will arrive at this unique interactive experience with some of Alberta's famous species of birds. Let an owl rest on your arm, learn ancient falconry training methods, and get up close to trained eagles or hawks. Gain admission to this non-profit organization by donation only, in which they rely solely on to run it's day-to-day operations and help injured and orphaned owls, hawks, and eagles back into the wild.
Waterton
Take the 132 km drive southwest to the majestic Waterton Lakes National Park. Experience the Canadian Rocky Mountains at their finest by taking in crystal clear lakes, waterfalls, a variety of wildlife and wildflowers as well as offering some world famous scenic hiking trails.
Writing-on-Stone
About 100 kms southeast, this Provincial Park was named a National Historic Site in 2004, and a UNESCO World Heritage Site in 2019. Explore among the hoodoos and find ancient carvings and rock paintings dating back to 1050 BCE. In the summer months, enjoy camping, swimming, hiking, canoeing or kayaking or take in one of the interpretive programs or guided walks.
Head Smashed in Buffalo Jump
Just 71 kms west lies this UNESCO-designated World Heritage Site and Interpretive Centre. A museum to the Blackfoot culture and a place that preserves and interprets over 6,000 years of Plains Buffalo culture. Explore the indoor and outdoor exhibits or take a short interpretive hike beneath the cliffs.
Visiting other spots in Alberta? Check out our extensive guides for all the things to do while visiting Calgary, Banff, or Drumheller!
ALSO, don't forget that while you're on the road, you can download our FREE Road Trip Alberta bingo cards, to make it just that much more fun!