Disclaimer: This page may contain affiliate links. Please review our full Terms and Conditions for more information and our Privacy Policy. Note that any pricing, operating hours, or other such information provided below may have changed since initial publication.
Compiled by the Road Trip Alberta team
Last updated on January 13, 2022
It wasn't that long ago when writing an article about Alberta breweries would have been a struggle. Besides the big companies that have been around for a long time, there were very few craft producers. Thankfully, due to a change in tax laws several years ago, the craft beer scene has since exploded. And as thirsty Albertans, we're reaping the benefits.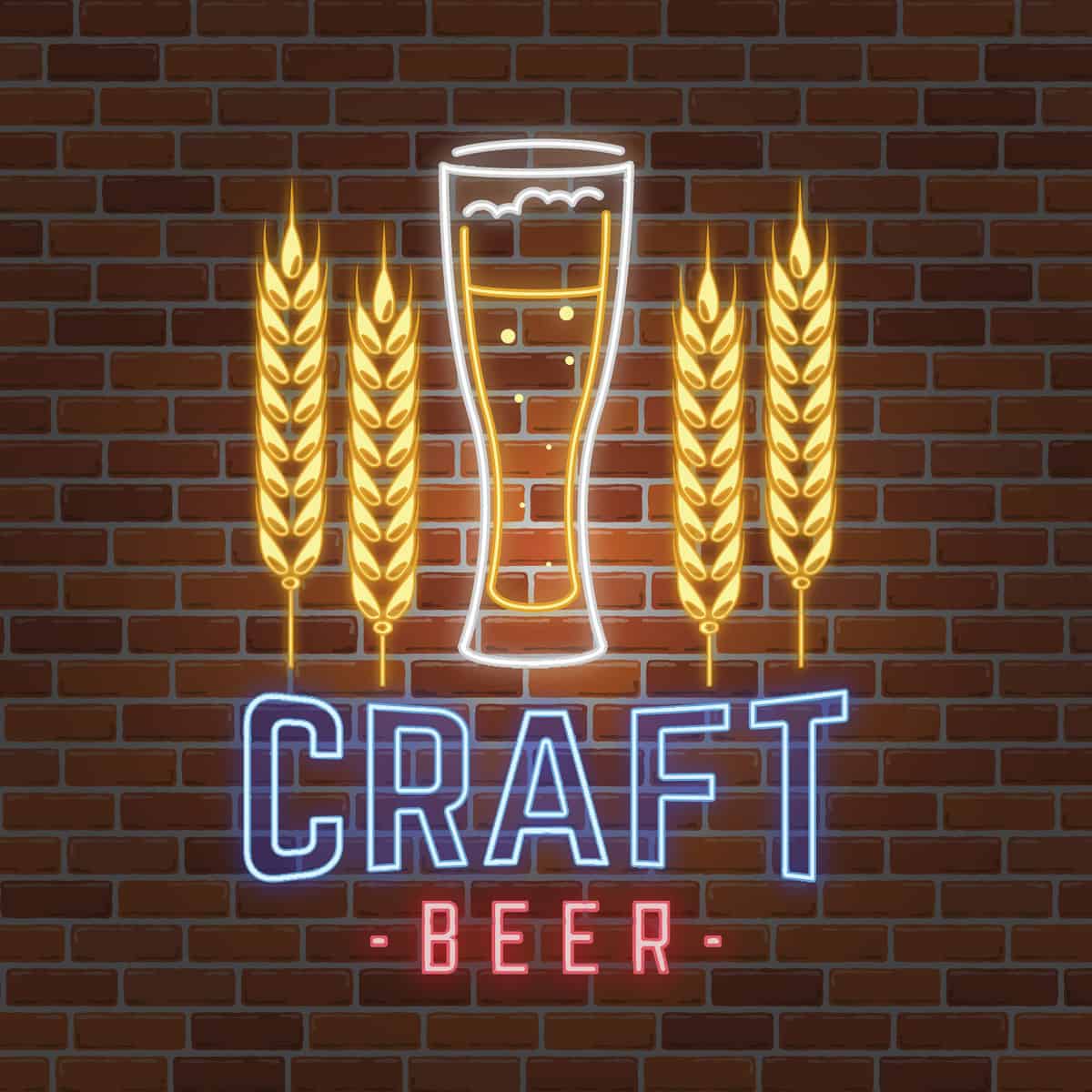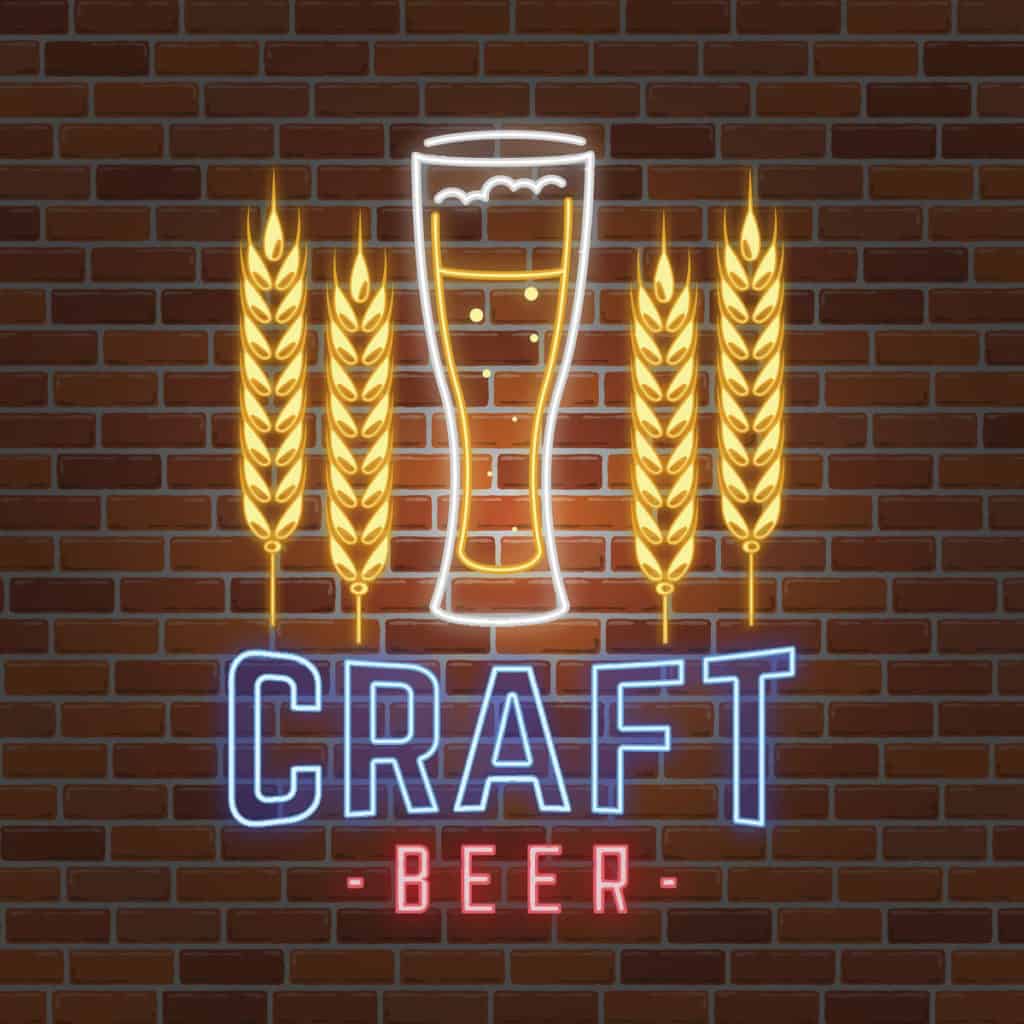 Some of the smallest towns in Alberta now boast beautiful breweries and taprooms; many using local ingredients and boosting the entire industry across the province. It's been hard work (heh) to sample as many as we possibly can, but we're eager to present to you some of our favourites as outlined below.
Grab yourself a designated driver and hit the road to sample the best brews in the province!
Best Northern Alberta Breweries
57 North (Fort McMurray)
Opened in 2019, 57 North is proud to be part of the Fort McMurray community. Featuring local products, their beer is sure to impress. With classics like the Northern Light Lager and Dark Raven Stout, expect notes of chocolate, grapefruit, pineapple, and spices in their inventive and delicious beers. With an extensive food menu to go along with their offerings on tap, don't be surprised if 57 North becomes your new favourite Alberta brewery! Also, make sure to check their schedule for live music and other events.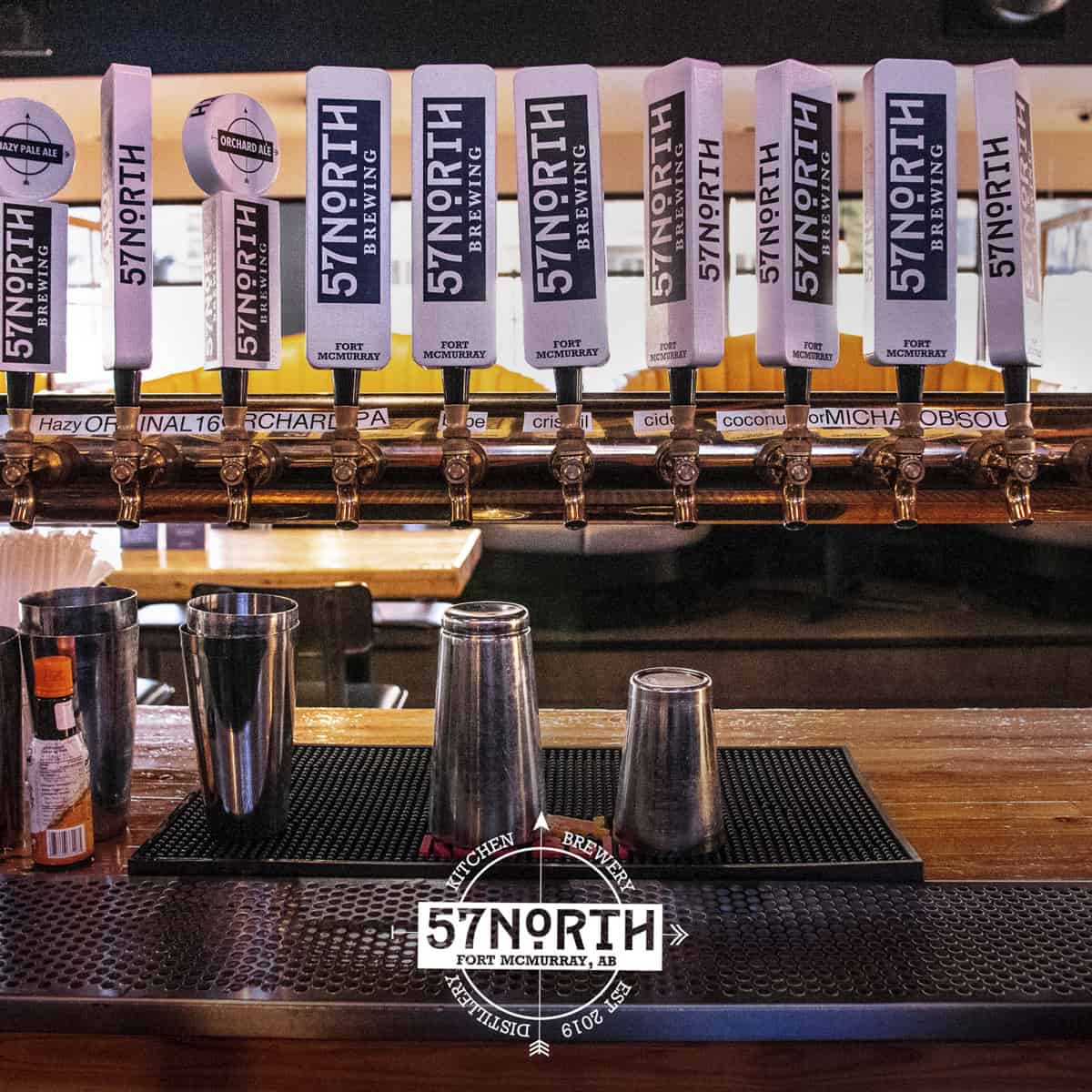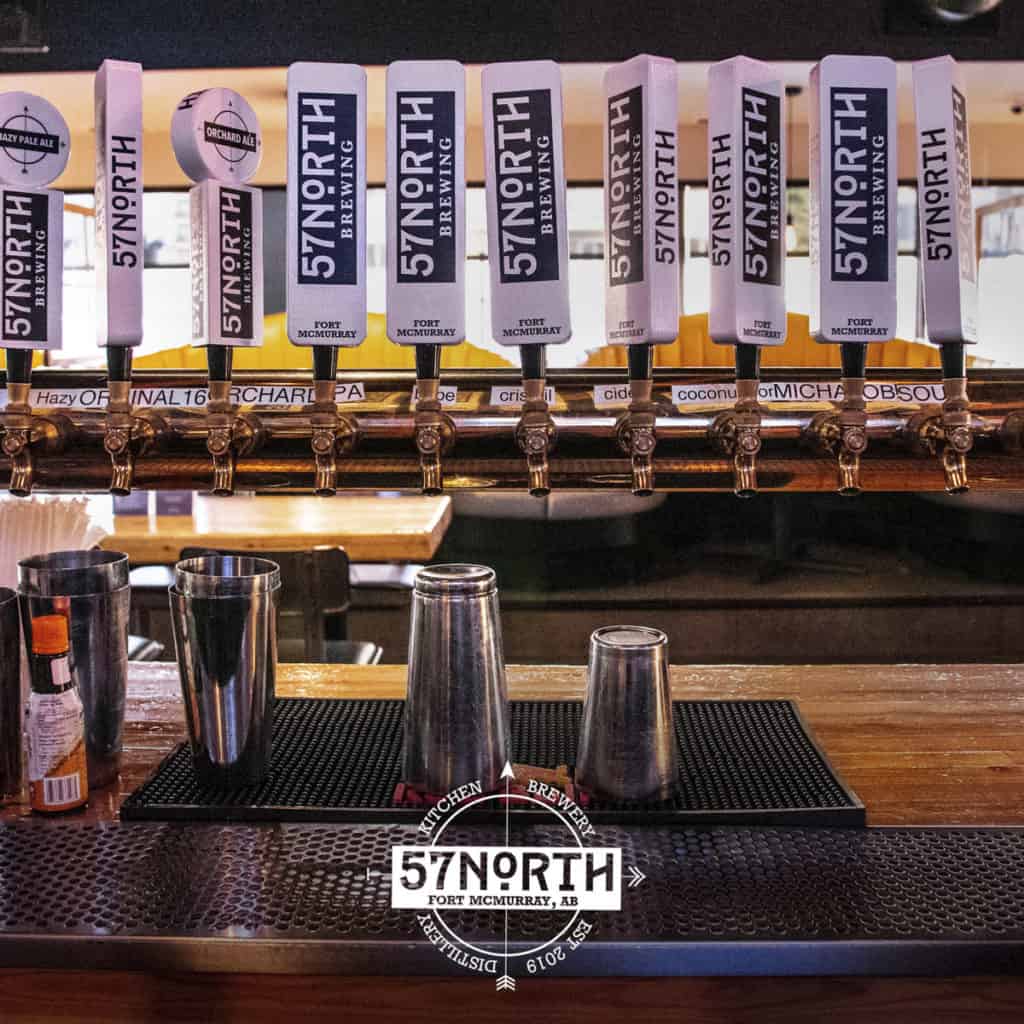 Grain Bin (Grande Prairie)
Head to the Grain Bin in Grande Prairie for not only great beer, but for a lot of fun, too. Their taproom serves excellent charcuteries using ingredients from local producers, and their flights of beer are the best way to sample what they have on offer. There are even board games to keep your table entertained! A gold winner of the Alberta Beer Awards in 2020, try their Prairie Horizon Hefeweizen, Red Willow American Amber Ale, or Helles Gate Munich Helles Lager, all bestsellers.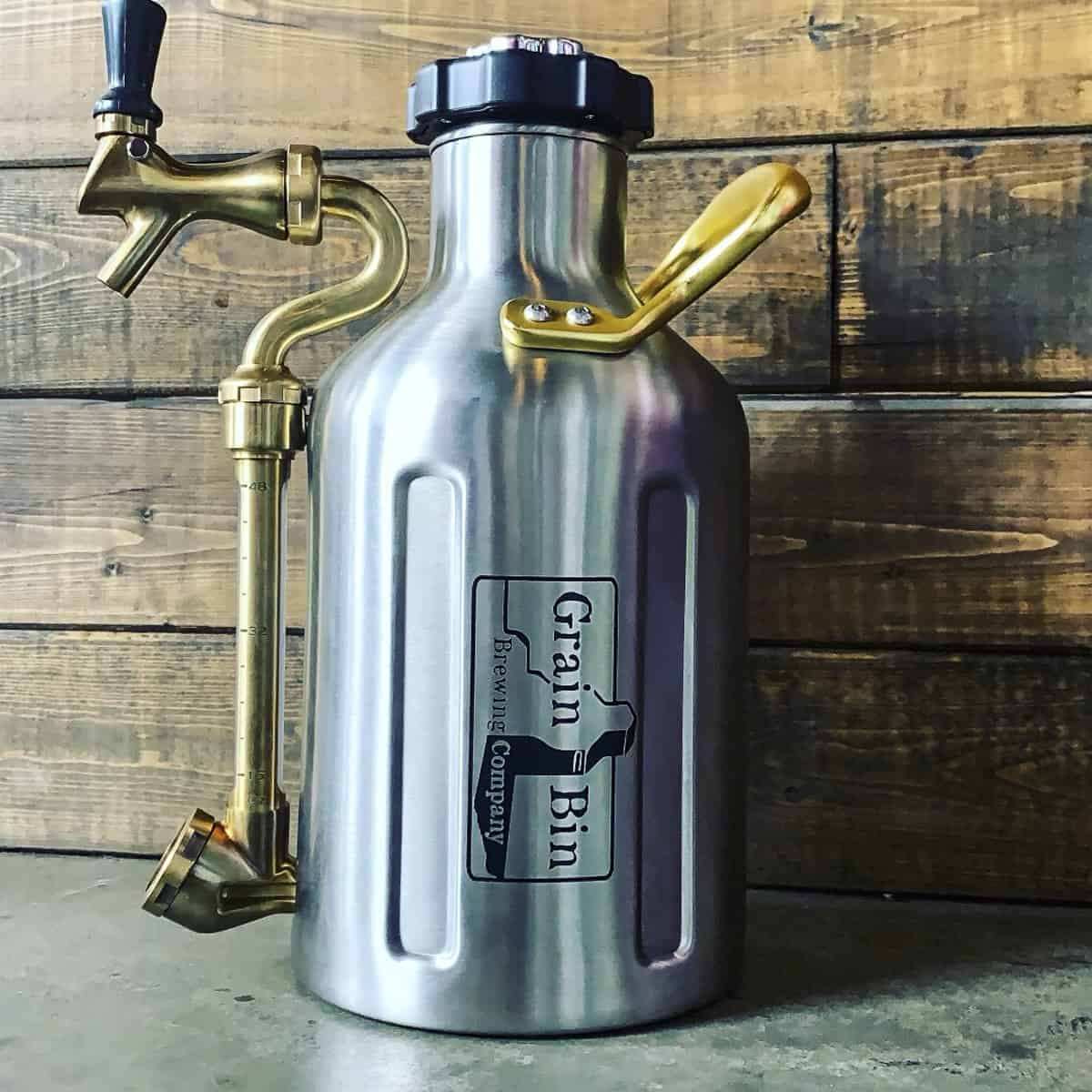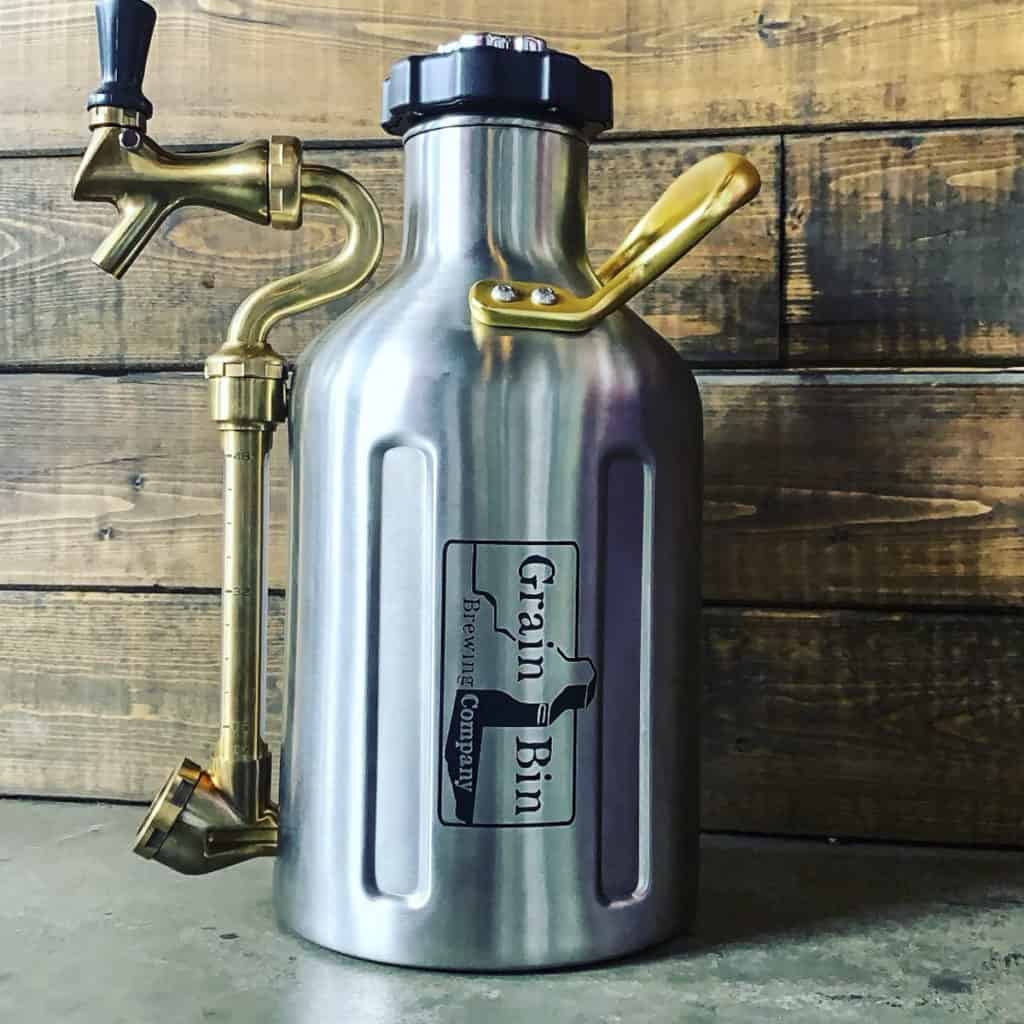 Peace River Brewing (Peace River)
Peace River Brewing is one of the best craft breweries in Northern Alberta. With options such as The Topic of NEIPA (a full-bodied, New England style IPA with notes of melon and citrus) and the Imperial Stout (a black stout with rich flavours of chocolate and coffee), there's sure to be something on the menu for every beer drinker. Pair their beers with a few "brew bites" on the menu and you've got yourself a delicious night out! There's even a seasonal beer advent calendar for the winter holidays.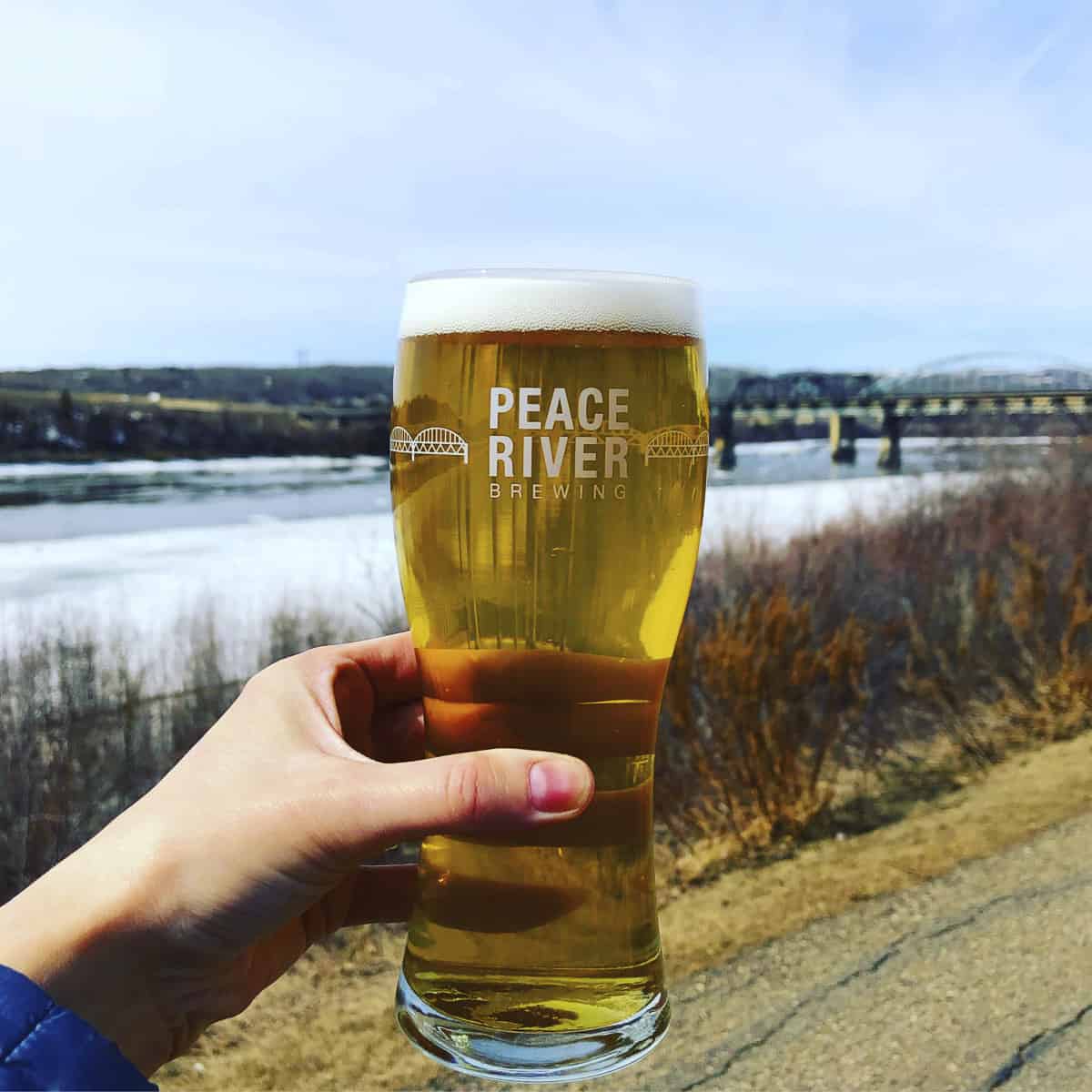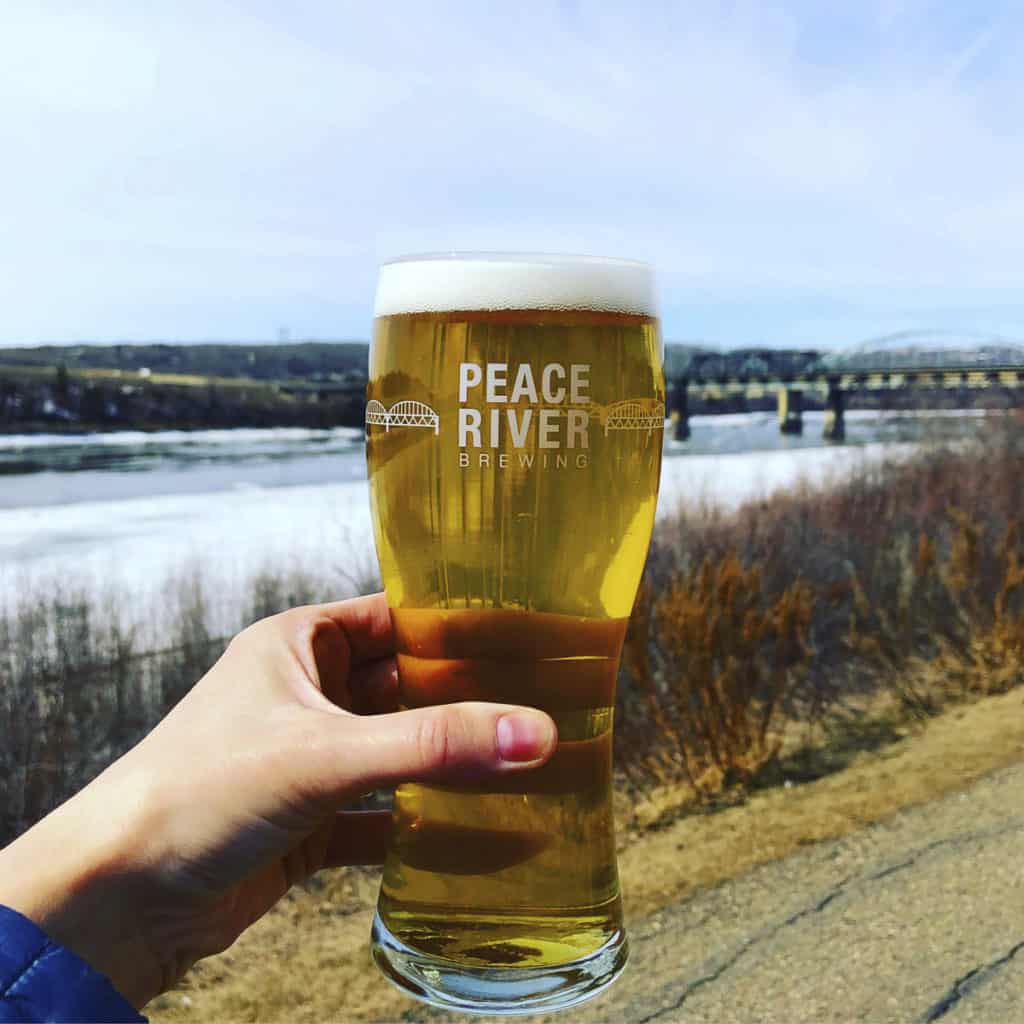 4th Meridian Brewing (Lloydminster)
Make your way to 4th Meridian Brewing in Lloydminster for a lively taproom, community events, and, of course, mouthwatering craft beer. Opened by three friends and Alberta brewers who share a love of beer, the brewery prides itself on innovative, delicious flavours sure to please even the beer drinker who believes they've tried it all. Try the B League Sour, a kettle soured ale with berries and key limes added after fermentation, or the Hi-Tea Brown Ale, a light bodied ale made with Earl Grey tea leaves for a unique flavour.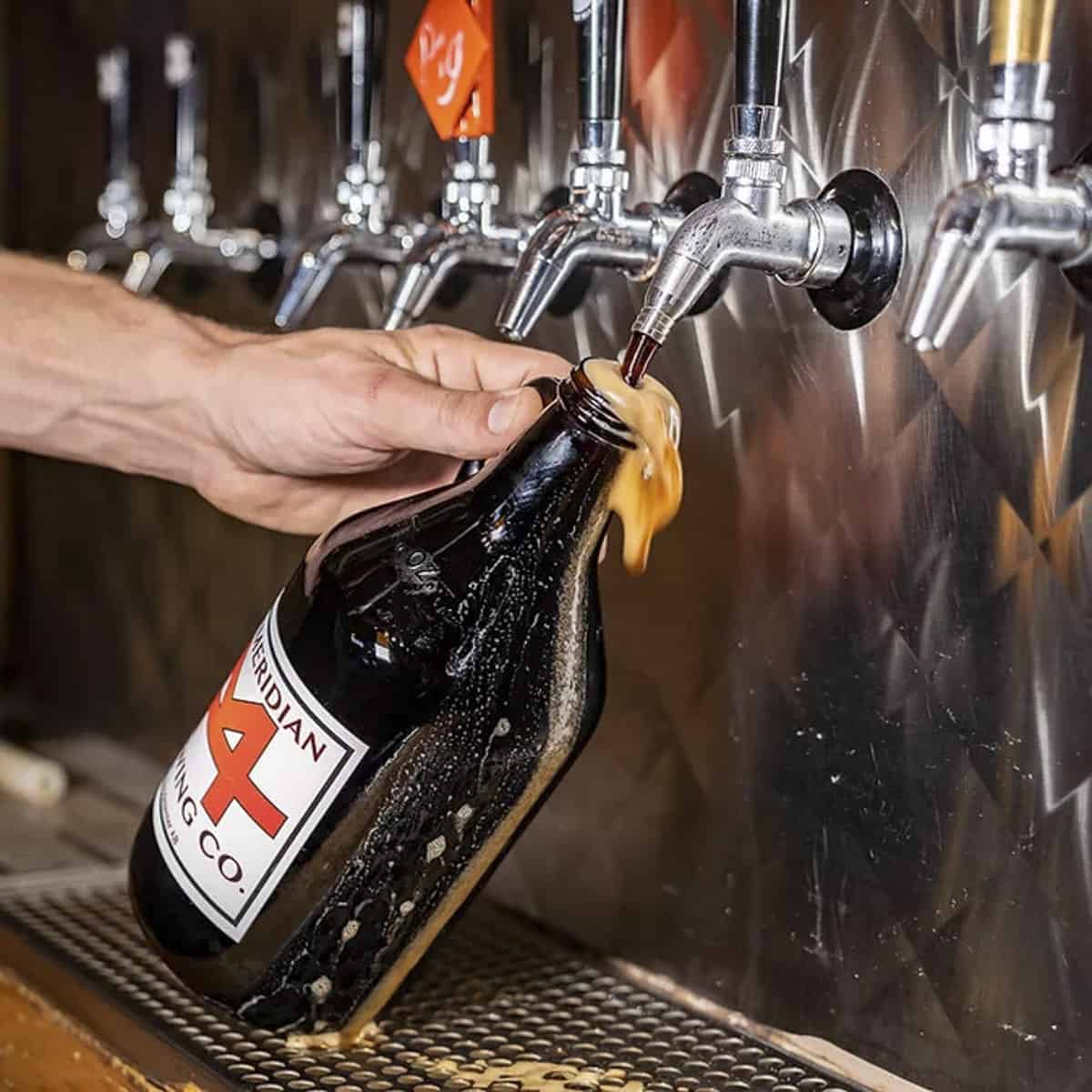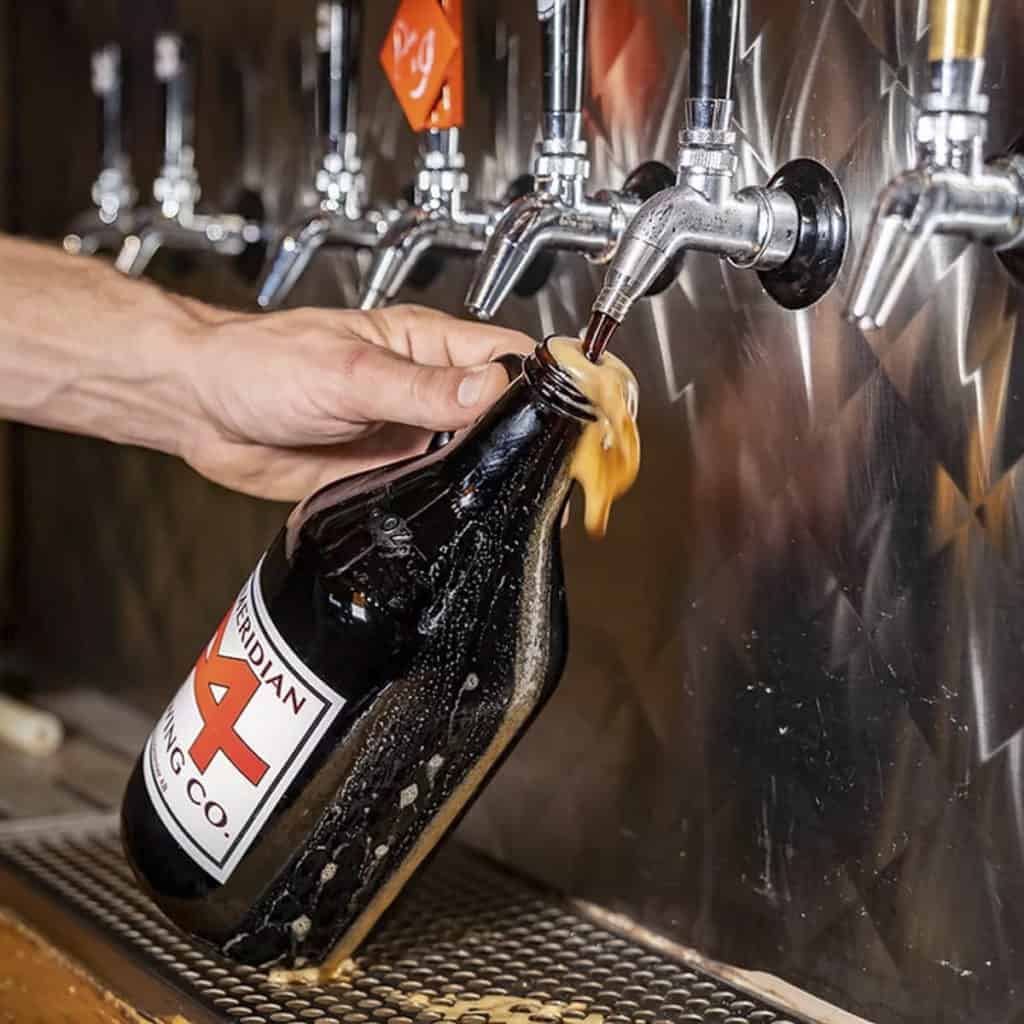 Best Central Alberta Breweries
Rival Trade Brewing Company (Rocky Mountain House)
If you're curious about the best breweries in Central Alberta, make your way to Rival Trade Brewing Company. Found just outside Rocky Mountain House in Alhambra, the taproom features indoor and outdoor seating. Tuck in to a snack and one of their famed flights, where you can sample all the best of the brewery; the Trapper Orange Cream Ale and Boggy Hall Brown Ale are highly recommended.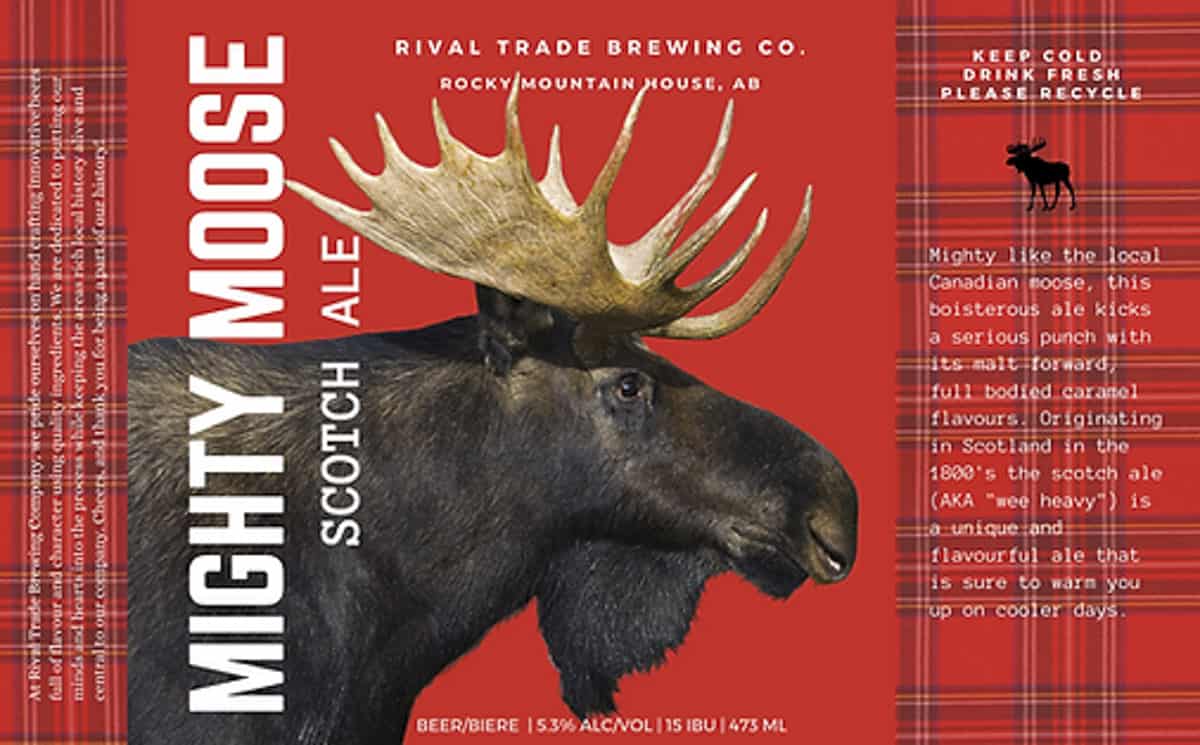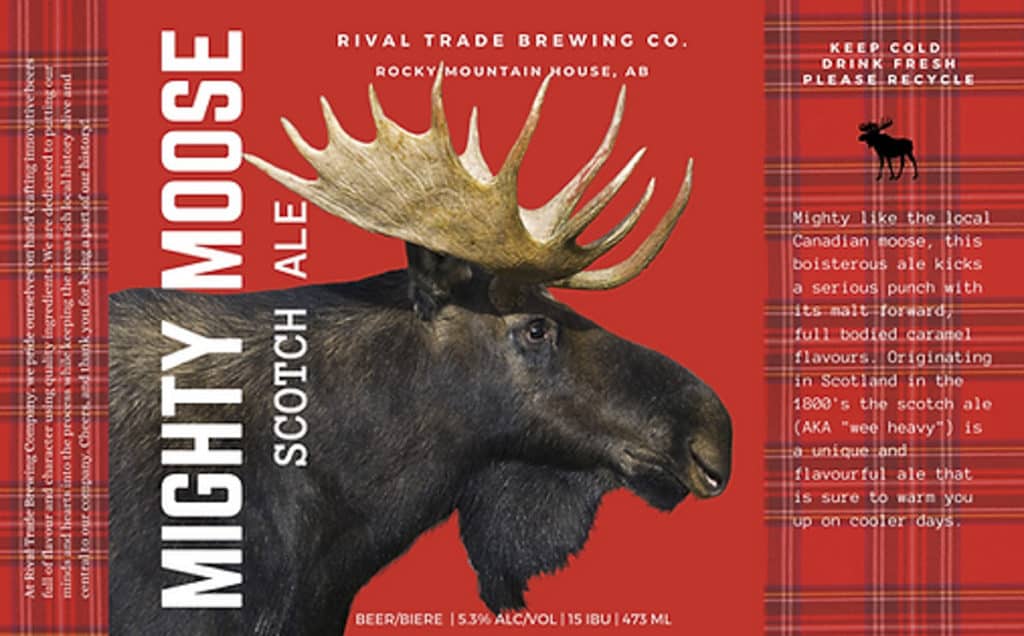 Snake Lake Brewing (Sylvan Lake)
Head to Snake Lake Brewing for an excellent taste of the best in Alberta craft breweries. Sylvan Lake is a bustling, beautiful town that is a favourite of both locals and tourists alike, so it makes sense that it has a brewery to match. Settle in to their taproom with a board game or sit back and enjoy the live music, all while sipping one of the brewery's offerings. The Sidewinder IPA, Bohemian Czech Pilsner, and Ice Cutter Vanilla Latte Stout are all worth a sample.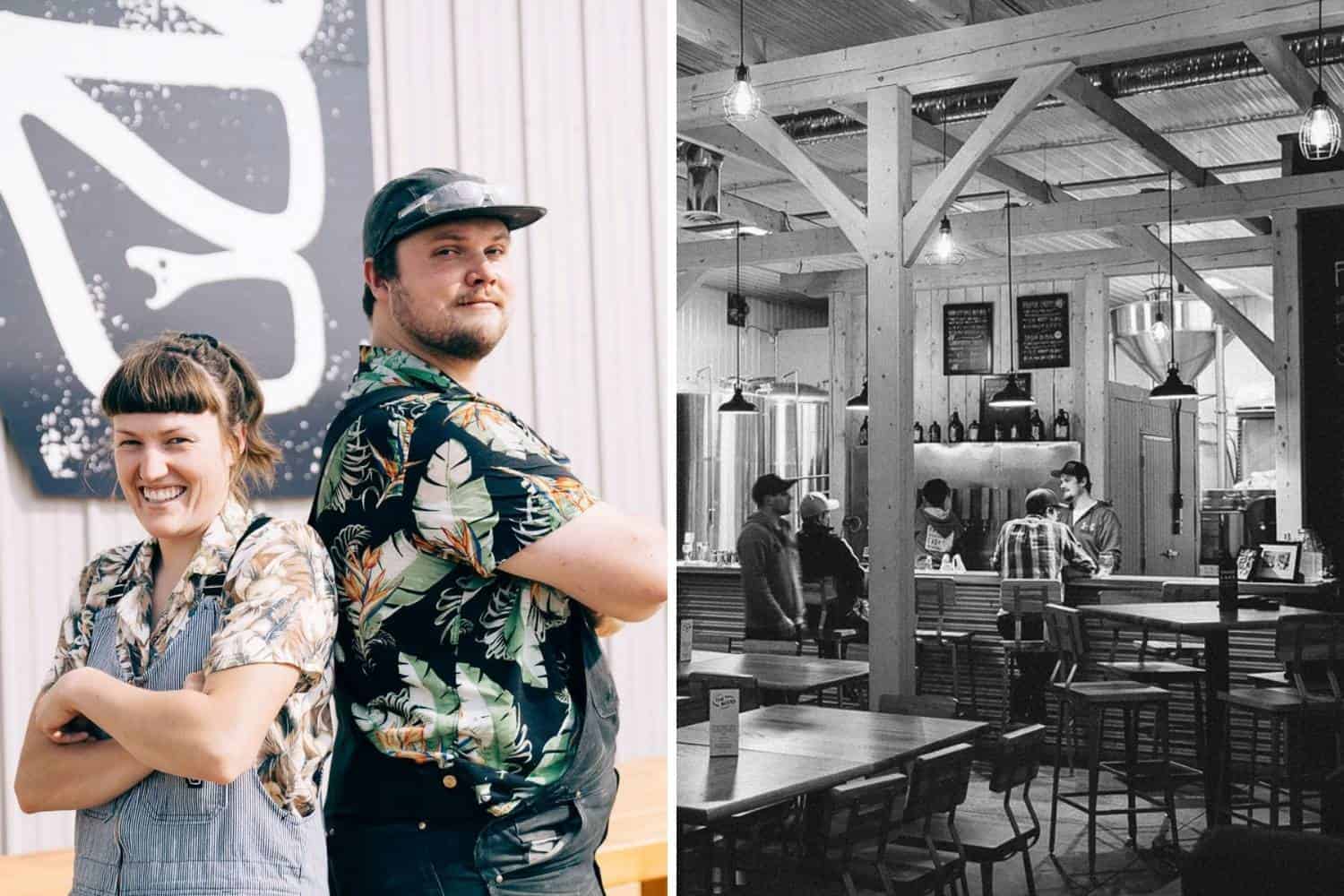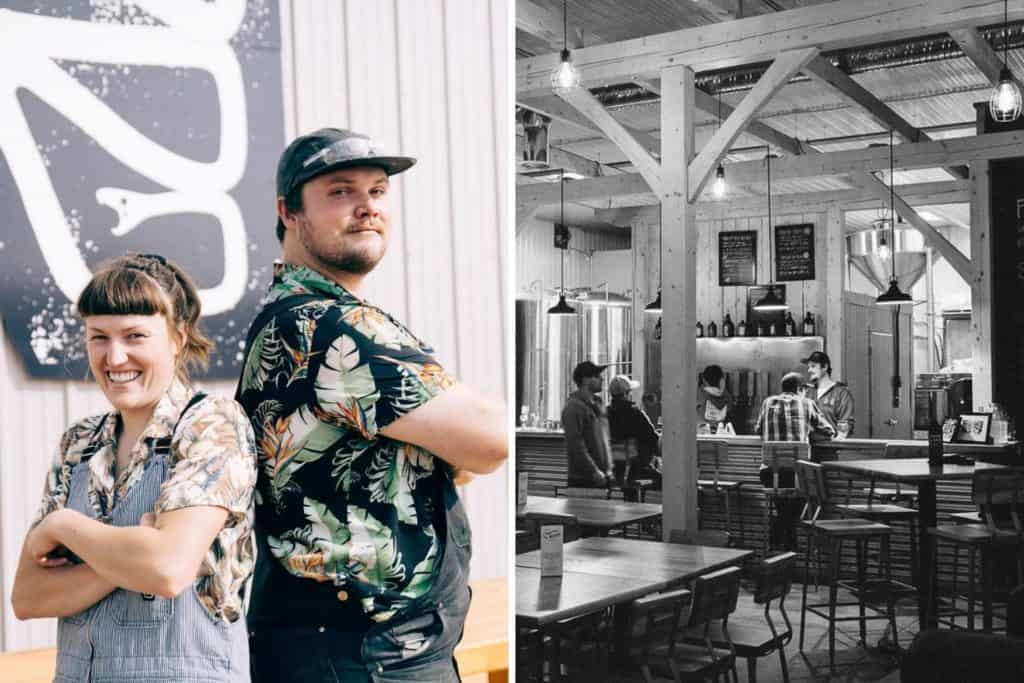 Sawback Brewery (Red Deer)
The Sawback Brewery in Red Deer is home to the highest quality when it comes to Canadian beer. Born from an idea between friends in a garage, the brewery has since expanded to a huge array of small-batch craft beers that have since won many awards. Try their Citrus Sour Ale, their Hybrid IPA, or their Belgian Dark Strong.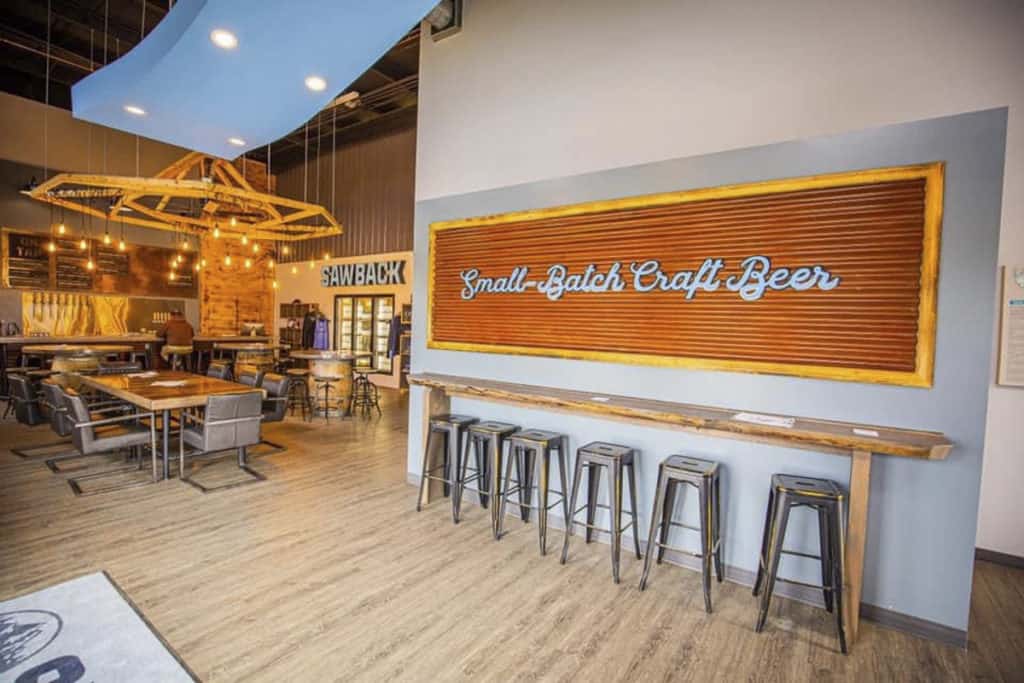 Blindman Brewing (Lacombe)
Blindman Brewing's vision is simple: create incredible beer using local ingredients, and support the community along the way. With a team of passionate brewers, Blindman Brewing has a cozy taproom where you can enjoy some of their top selections; try the Lemons and Limes Squared (a citrusy sour beer), the Five of Diamonds Pilsner, or the Blindman River Session Ale. No matter what you choose, you're guaranteed a fantastic pint in Lacombe.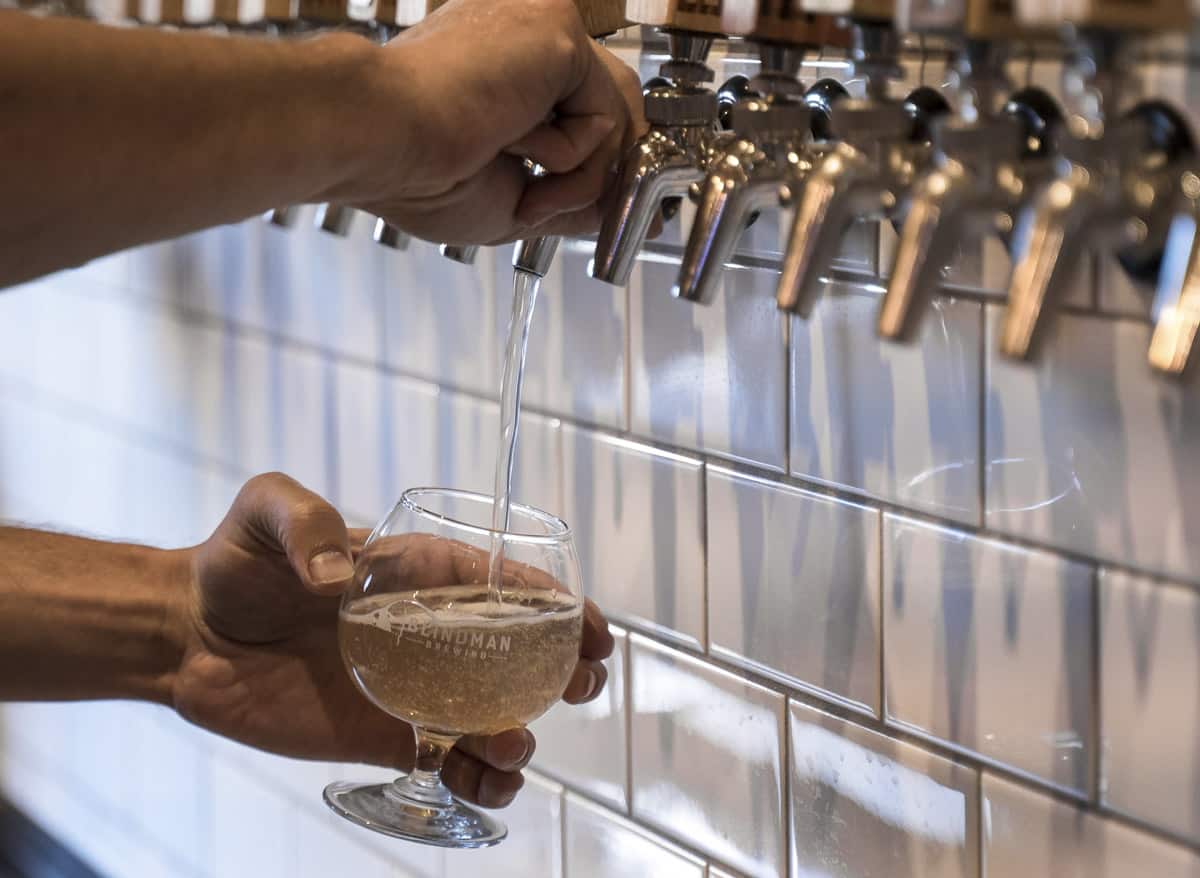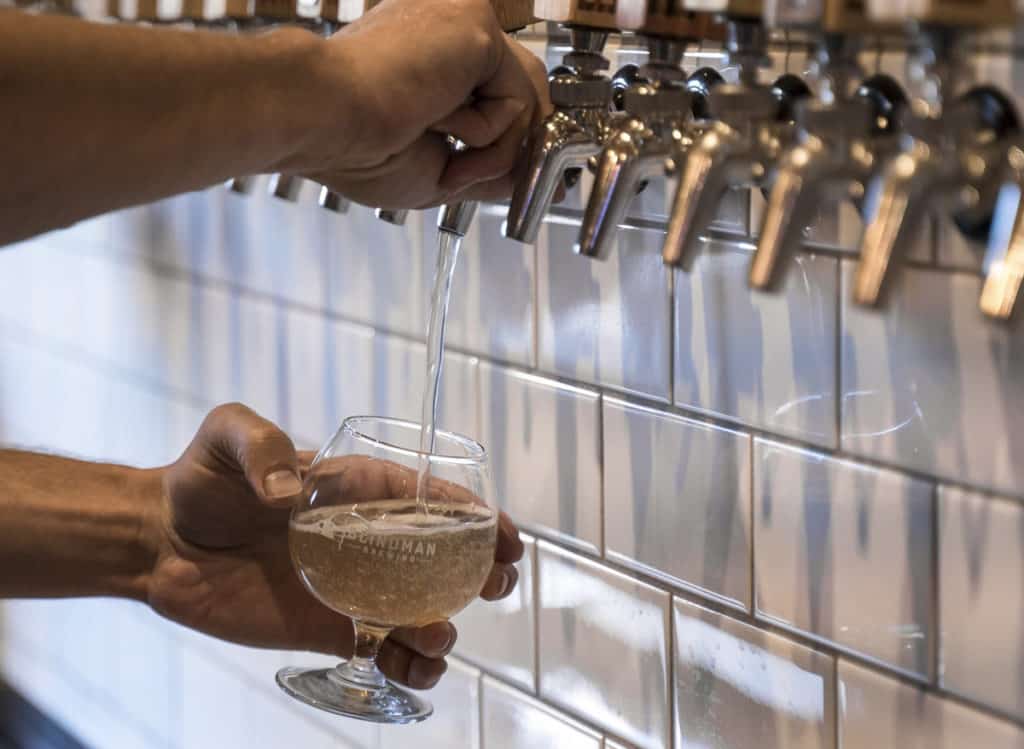 Hawk Tail Brewery (Rimbey)
Hawk Tail Brewery's story took flight in 2018. Their creations combine quality local ingredients and small batch production to create some wicked tasting beer. Their taproom, which the owners created utilizing wood, stone, and natural building materials resulted in a cozy, comfortable and super chic taproom perfect for enjoying a pint or two. Be sure to try the super smooth Rye Milk Stout, and the Double IPA which packs a tropical hoppy punch.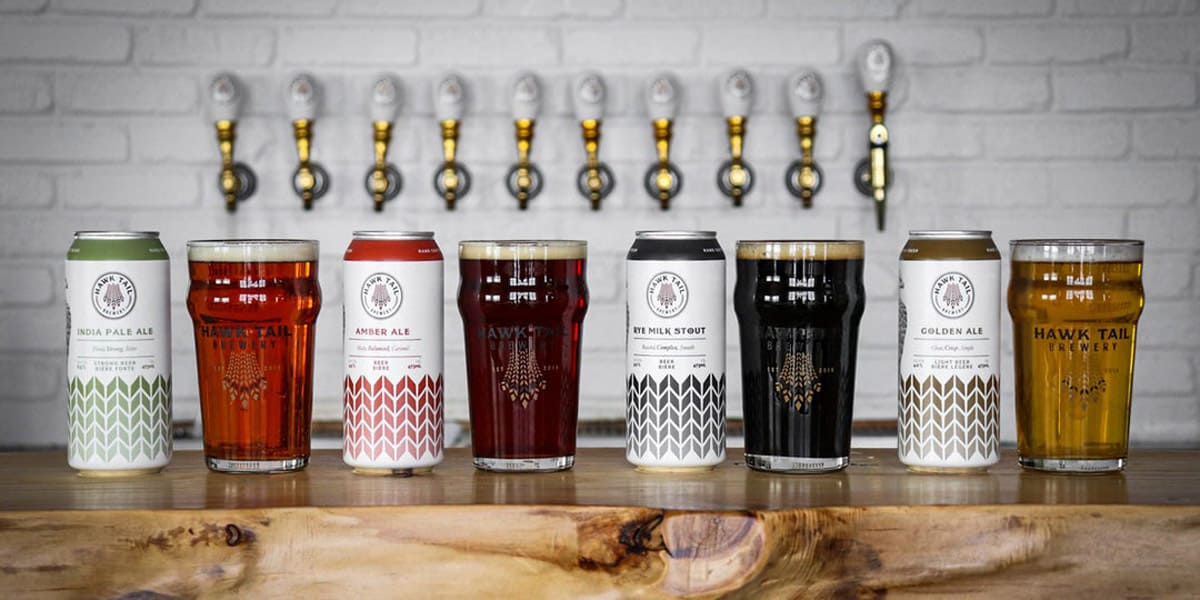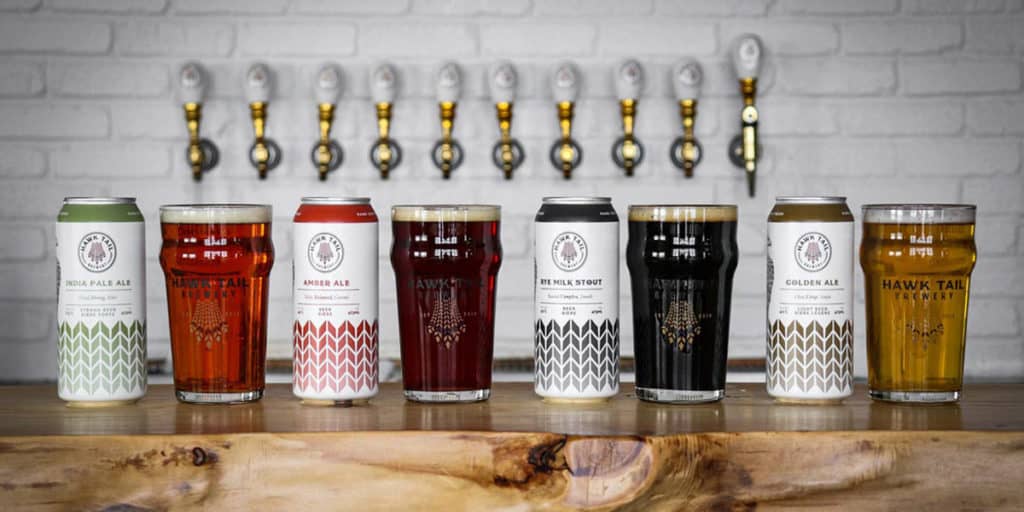 Valley Brewing (Drumheller)
Brewed in the Badlands, shared in the Badlands. That's the slogan for Valley Brewing in Drumheller, a Central Albertan brewery that's bound to stand out in your quest for the best of the best. With a sunlit tasting room perfect for trying all their top beers, it will definitely be hard to choose a favourite. Our suggestion? Go for the Prairie Icon Farmhouse Ale, a blend of lemongrass, honey, and peppercorn that make for a refreshing yet slightly spicy pint, or the Devils Row Coffee Lager, a flavourful beer made with locally roasted coffee beans.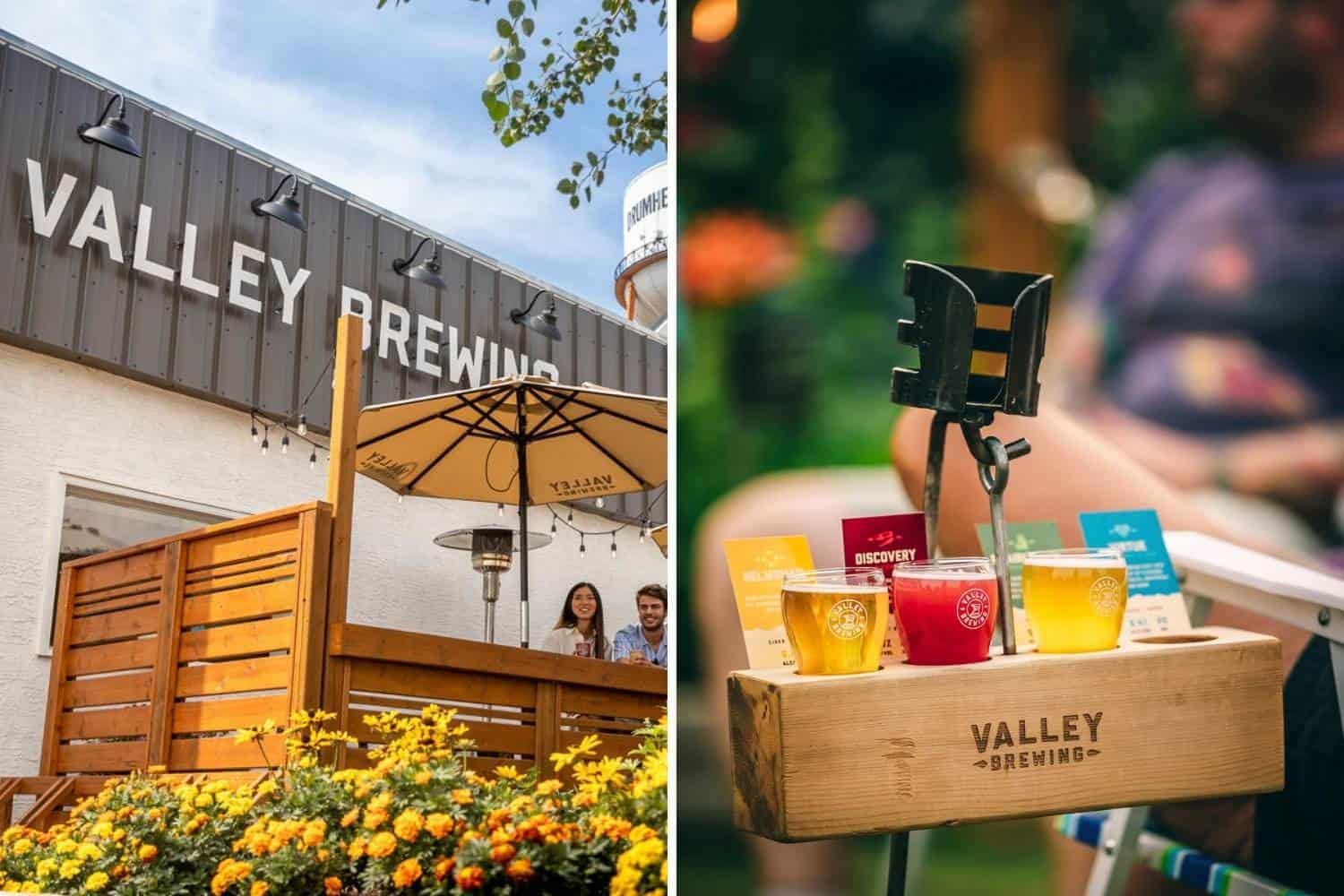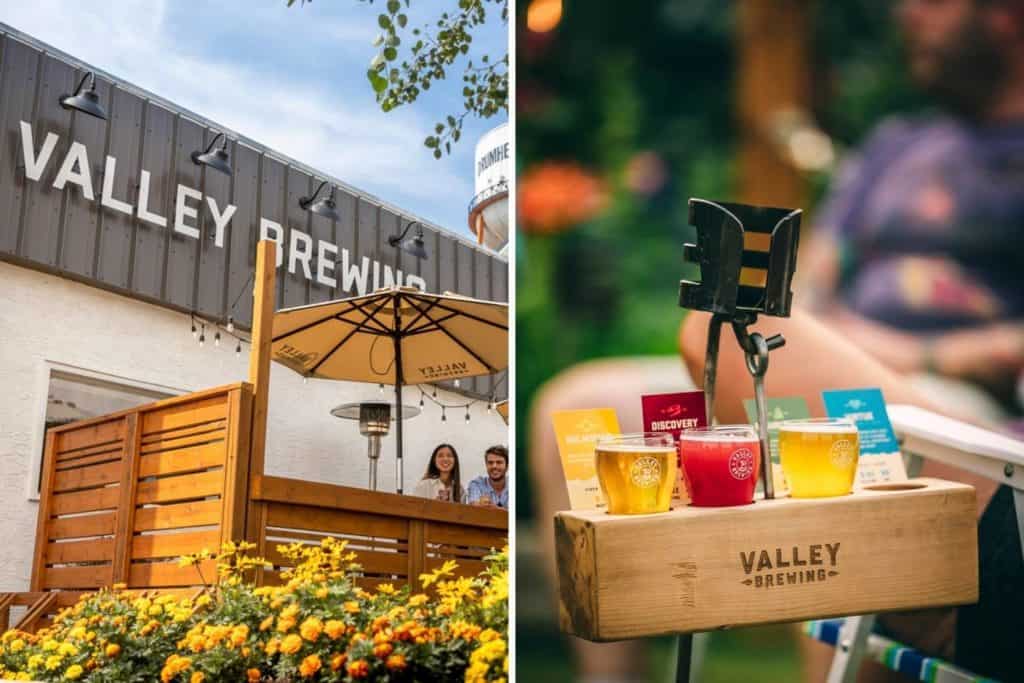 Fitzsimmons Brewing Co (Airdrie)
Found in the heart of Airdrie, Fitzsimmons Brewing Company is a brewery that aims to bring people together over great beer. Although the taproom doesn't serve any food of its own, you are welcome to order in from any other local Airdrie establishment so that you can enjoy some snacks with your beer selection! We love their East Lake Amber, Mad Queen Pineapple Sour, and Big Hill Blonde.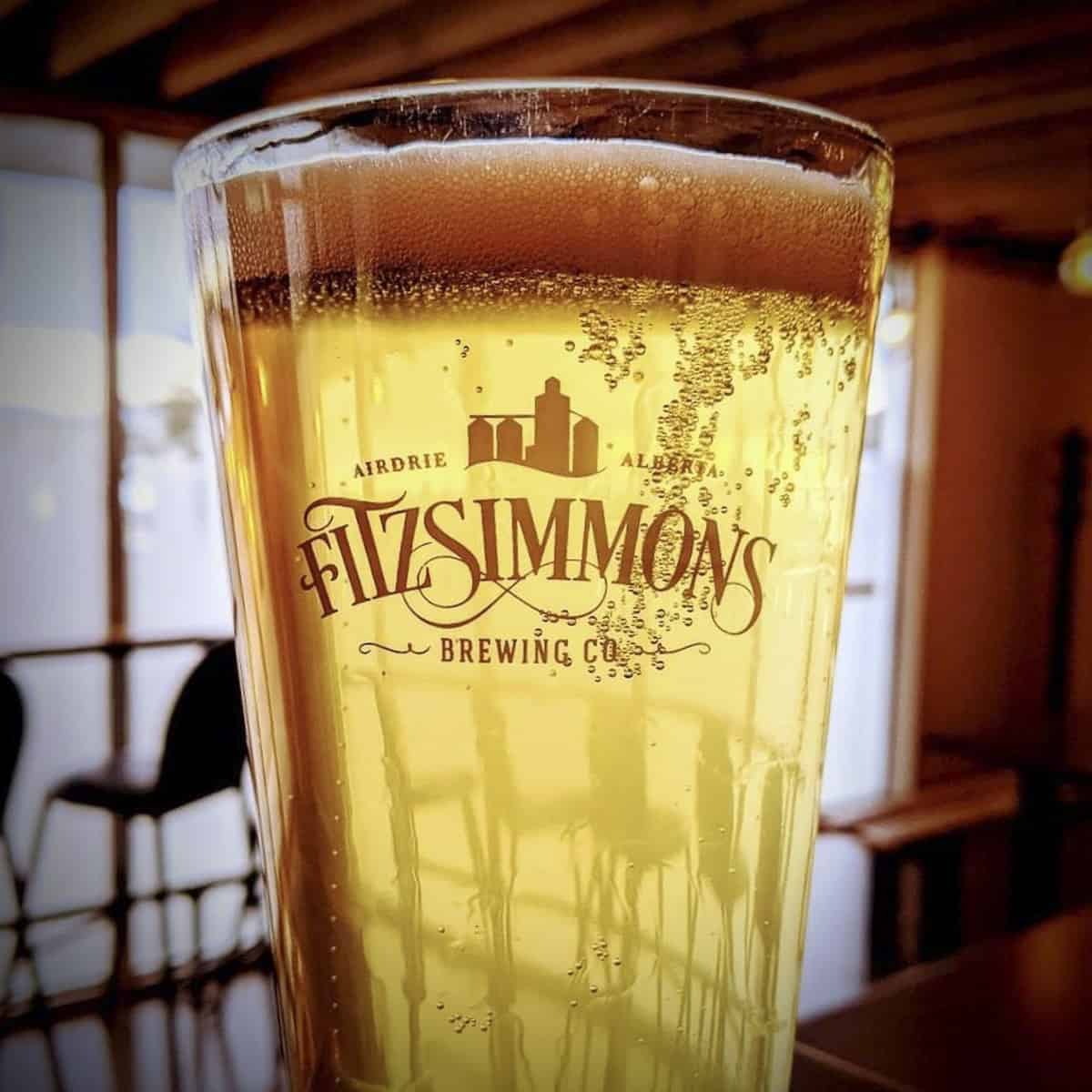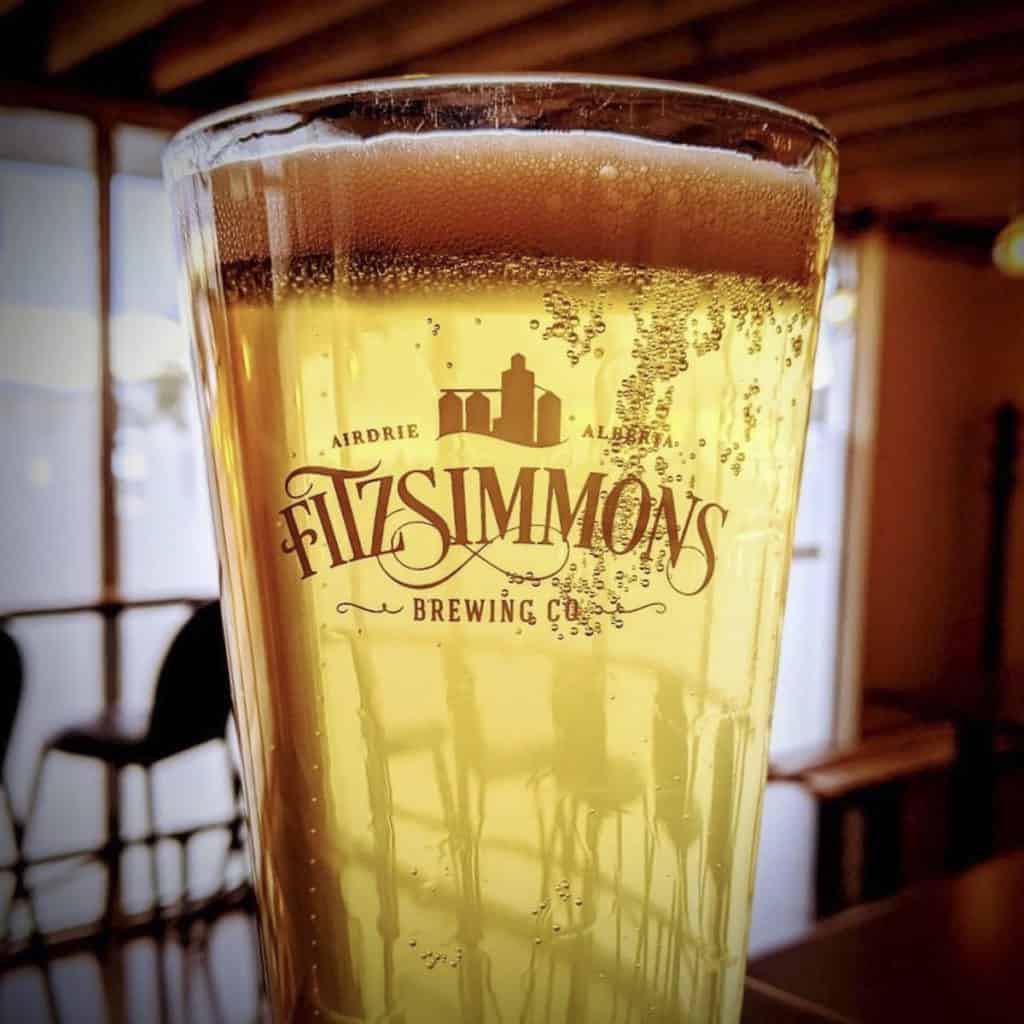 Best Southern Alberta Breweries
Spectrum Ale Works (Lethbridge)
Lethbridge is home to some of the best breweries in Alberta, and you can count Spectrum Ale Works as one of our top picks. The brewery aims to please both the beer novice and the connoisseur, and we think they do an amazing job! With a varied list of beers on tap, we tend to go for the Sky Fire American Amber Ale, Chaos Blackberry Lemon Sour, or one of their ever-rotating dark beers (past favourites include the Coffee Stout and the Chocolate Porter).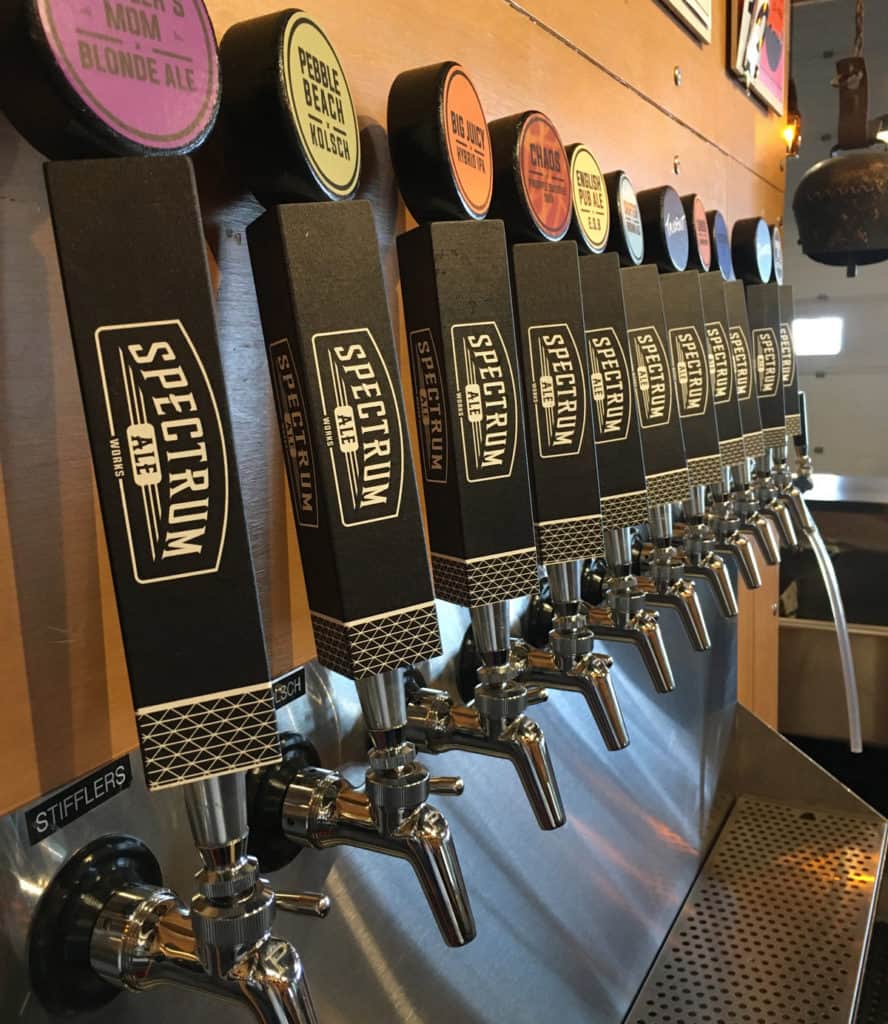 Theoretically Brewing Company (Lethbridge)
Another excellent choice of brewery in Lethbridge, Theoretically Brewing Company ticks all the boxes when it comes to a guaranteed good time (and delicious pints). Founded in 2012, the brewery focuses on environmental sustainability and community support… with a lot of fun thrown in, too! With a terrific community patio where many local events are held, it feels good to support a brewery that gives back so much. It helps that the beer is so easy to drink, of course; make sure to try one of their experimental small-batch beers for a taste that'll surprise even the most seasoned beer drinker.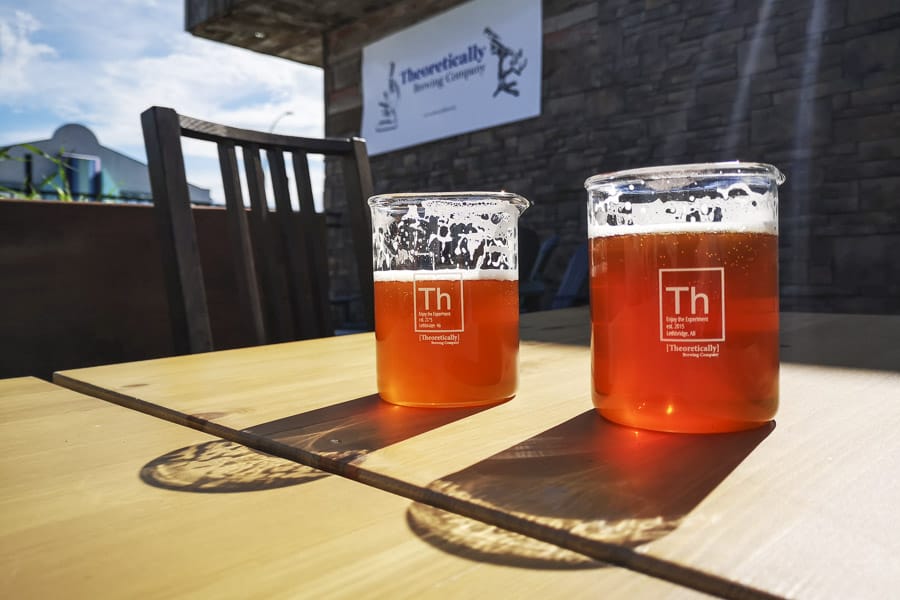 Stronghold Brewing (Fort Macleod)
This family-owned and operated brewery in Fort Macleod is well worth a visit. Stronghold Brewing aims to always have some approachable beers on tap alongside some more experimental offerings for the adventurous beer drinker. Warm and inviting, the taproom is a place to spend time with friends and family, enjoying a pint of Bison and Crown (a cream ale), Interstellar (a rich and malty stout), or one of their rotational beers. A must-visit when in Fort Macleod!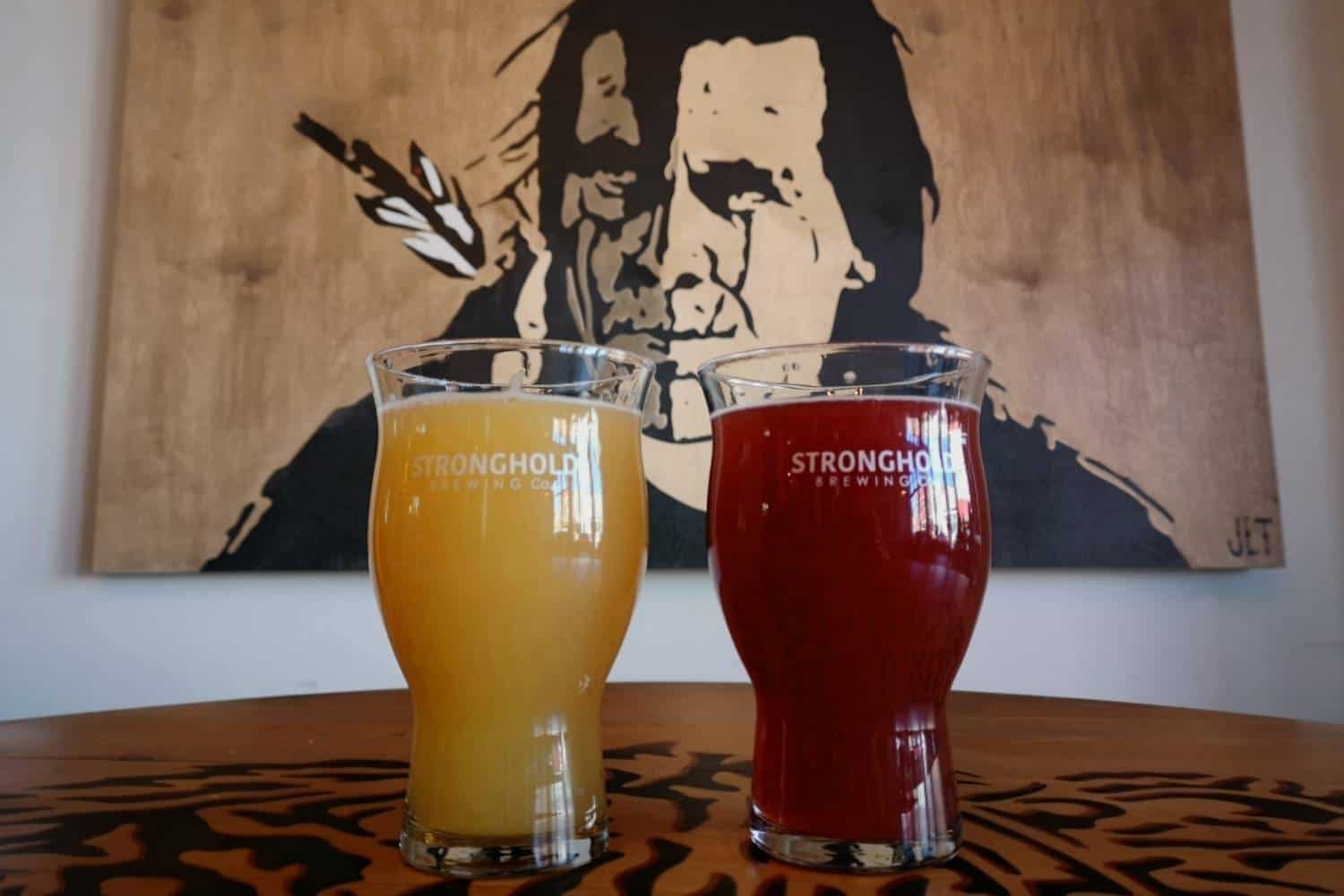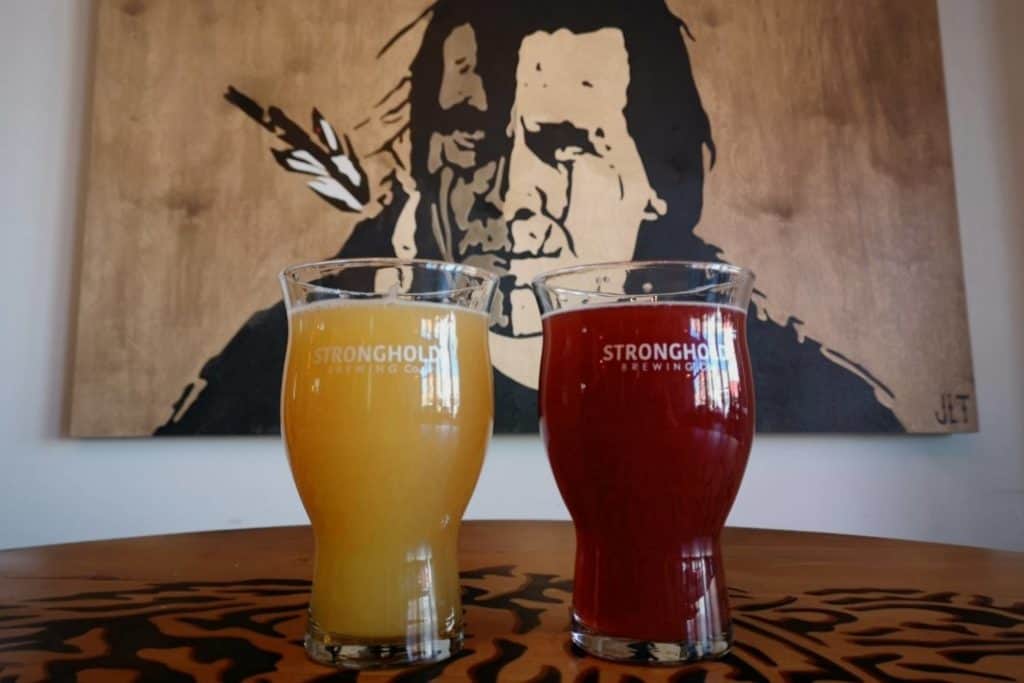 Hell's Basement Brewery (Medicine Hat)
Medicine Hat is where you'll find one of our favourite Southern Albertan breweries: Hell's Basement Brewery. This cheerful taproom serves over a dozen beers on tap, with the Fruit Bat Raspberry Ale, No Man is an Island NEPA, and Ryes Against the Machine Brown Ale going down as some of our faves.
Even the non-alcoholic root beer is fantastic! If you're curious about how it's all made, make sure to book a brewery tour.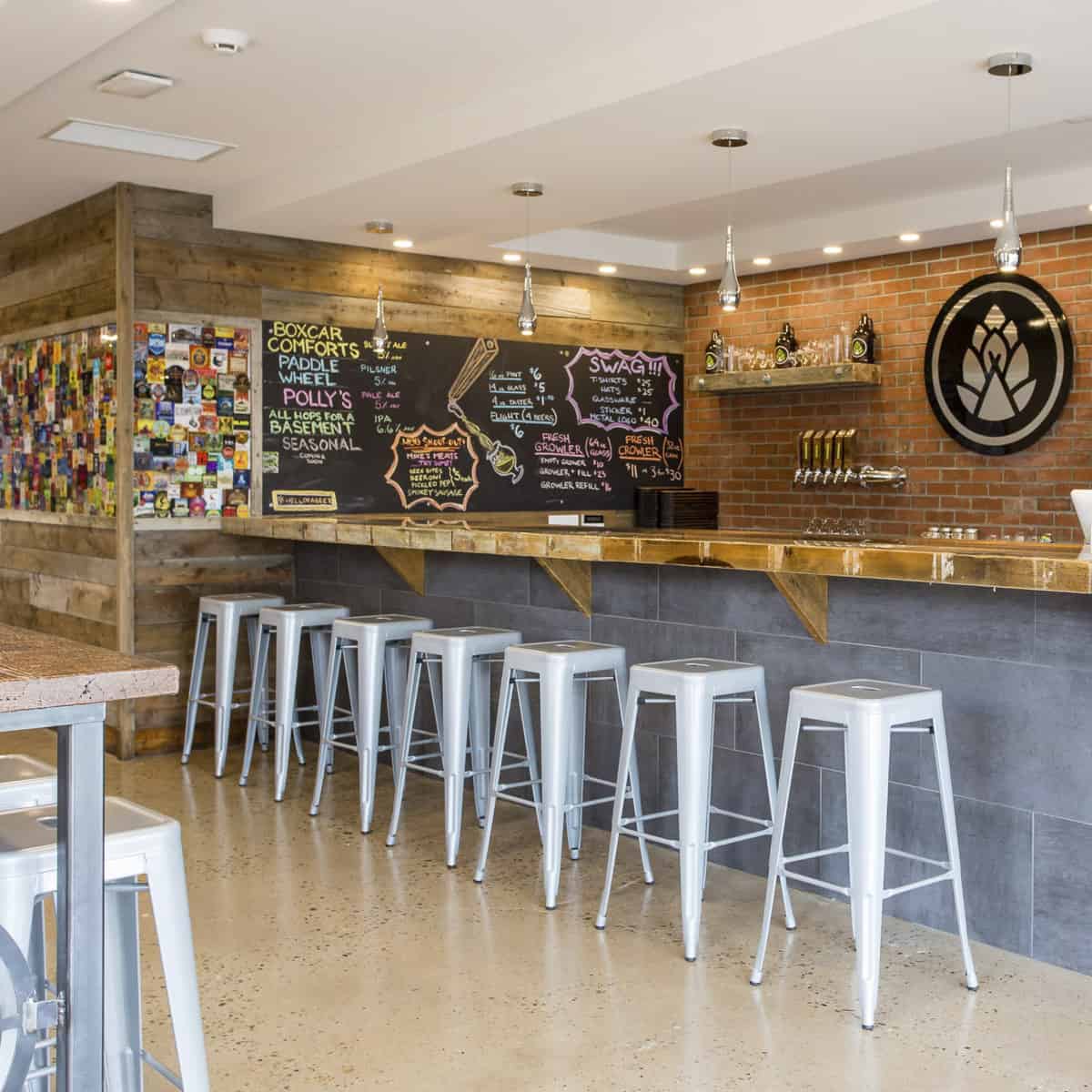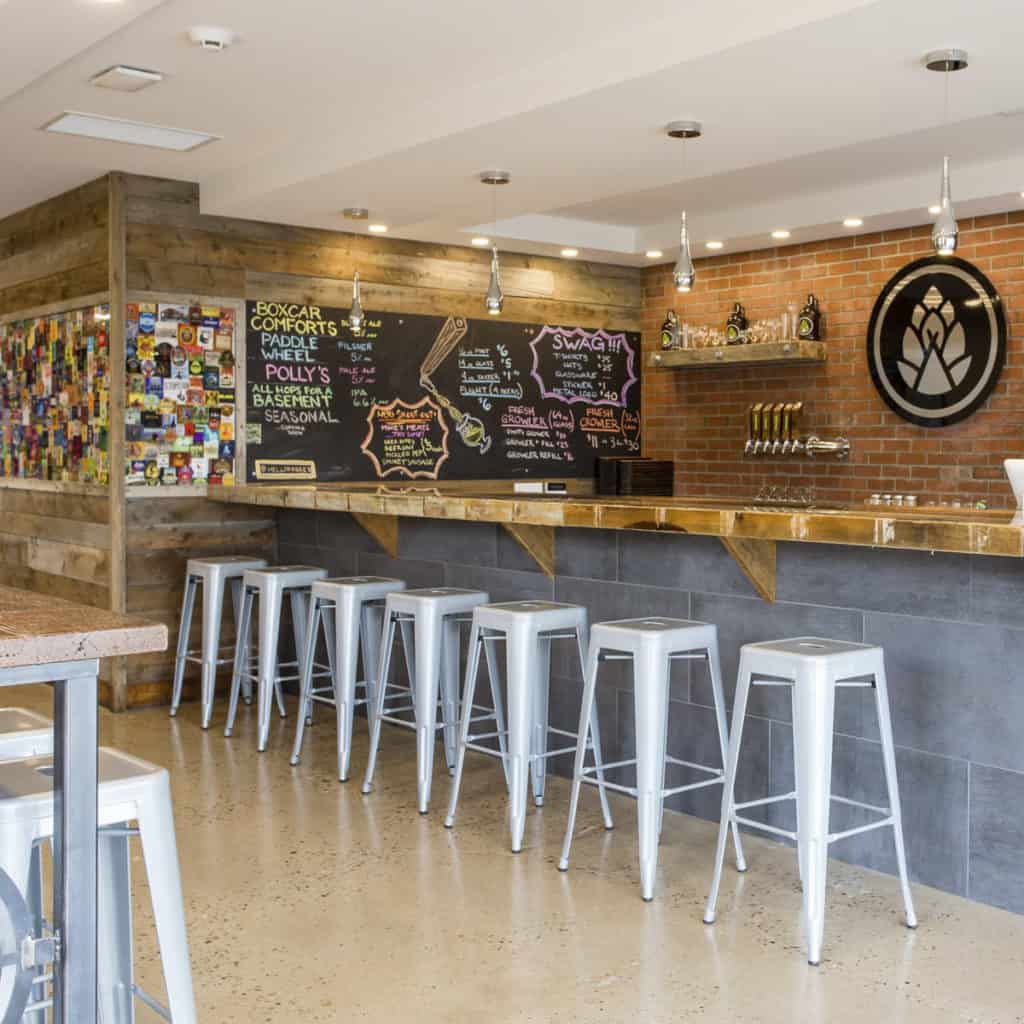 Hub Town Brewing (Okotoks)
Okotoks is where you'll find Hub Town Brewing, one of Southern Alberta's favourite craft breweries. Run by a couple, Lisa and Mark, the brewery is known for its terrific community events and live music. Try their Mister Pink Radler, O'Finally Irish Red Ale, or I Dream in Tangerine NEIPA. They also offer a lot of beer cocktails and "smash-ups" of different beers! (While you're in town, also check out some amazing Okotoks restaurants.)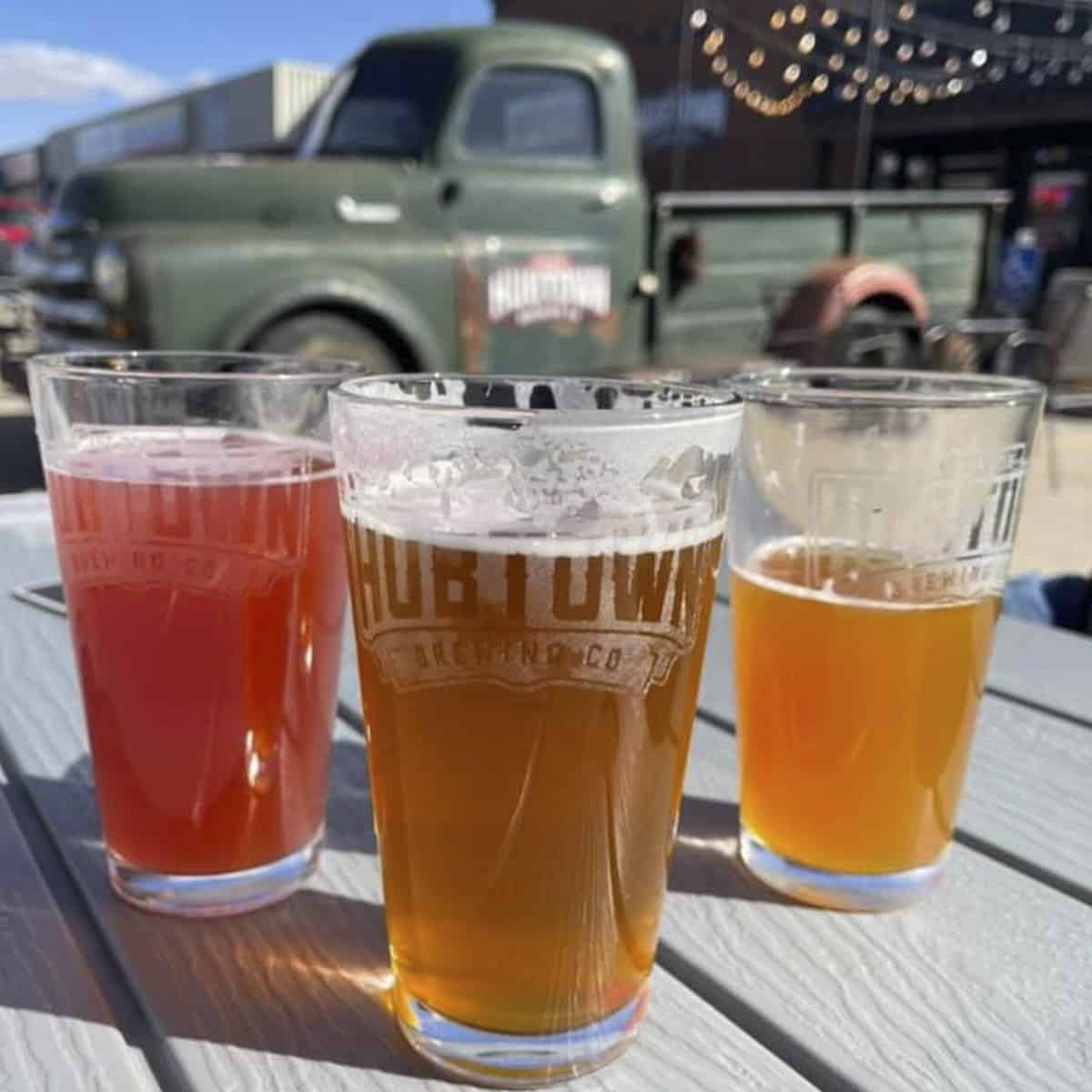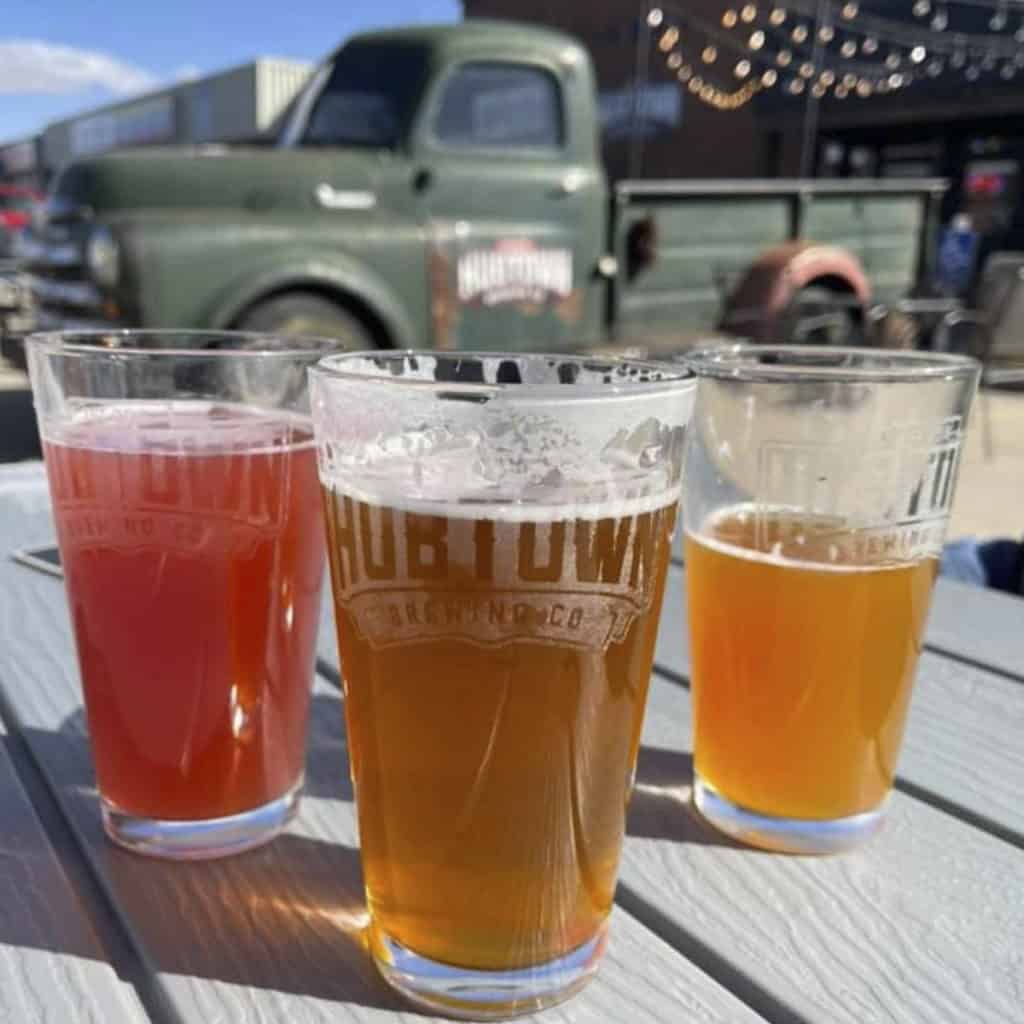 High River Brewing Company (High River)
One of the best craft breweries in Southern Alberta, the High River Brewing Company is about so much more than just beer… they're about community. Home to a lively and welcoming taproom, socialize while you sip on one of their fantastic craft beers. Fan favourites include the Rising Pheasant Brown Ale, the Muddy Tail Stout, and the Diving Fox IPA.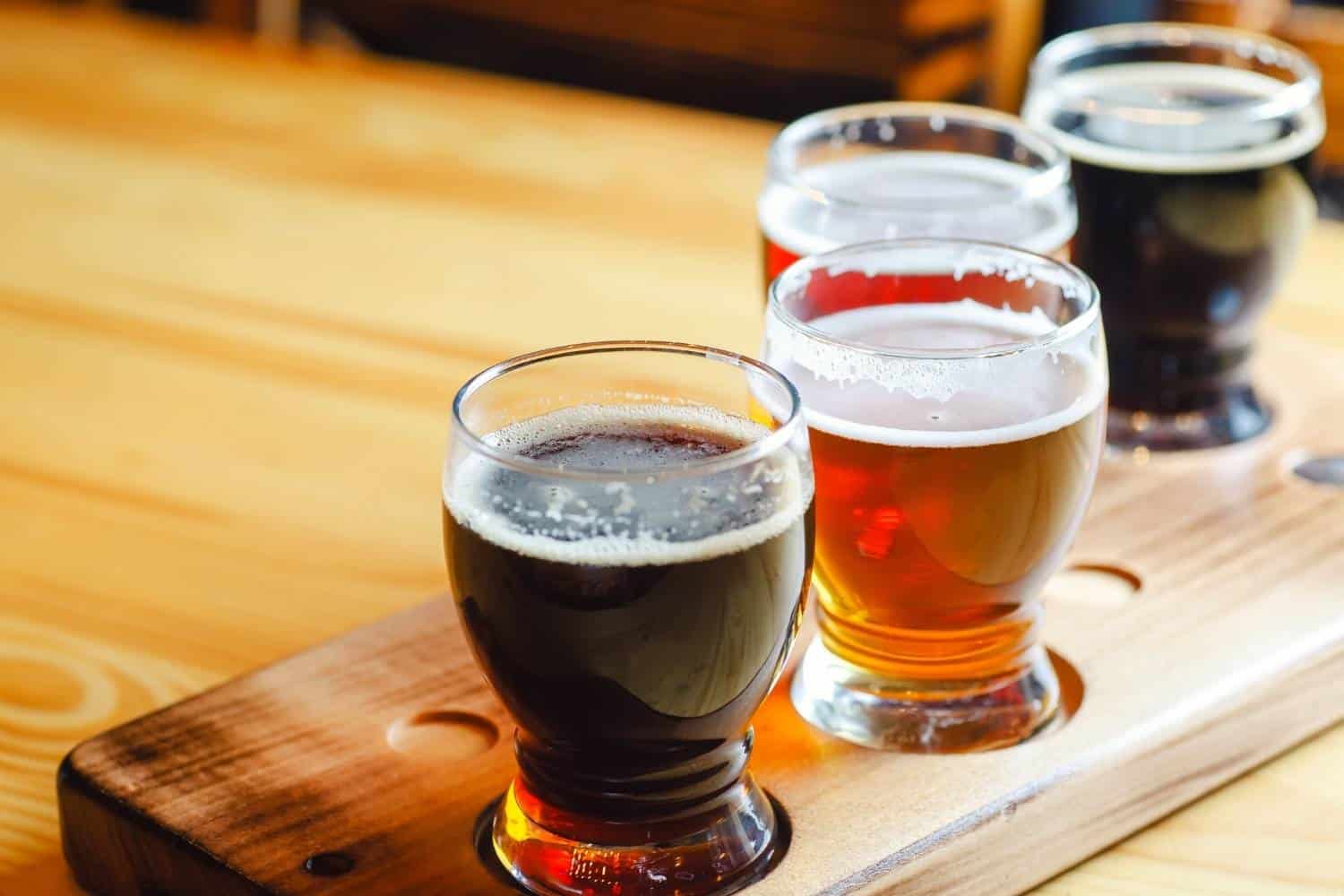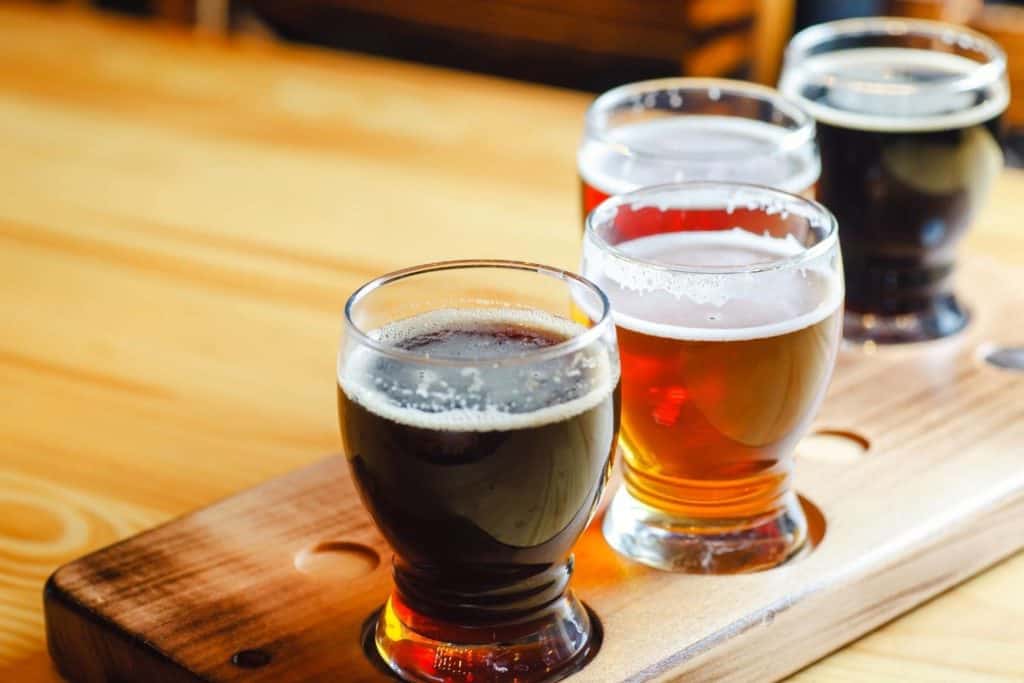 Hard Knox Brewery (Black Diamond)
Head to Hard Knox Brewery, a sibling-run microbrewery found in the town of Back Diamond. Open since 2018, the brother and sister duo run a cozy, fun taproom that serves up tasty finger foods and, of course, a plethora of delicious beers. Their Grunt Work (an amber ale), Dusty Trail (an IPA), and Black Diamond Blonde are all major winners. Don't miss out on one of their brewery tours!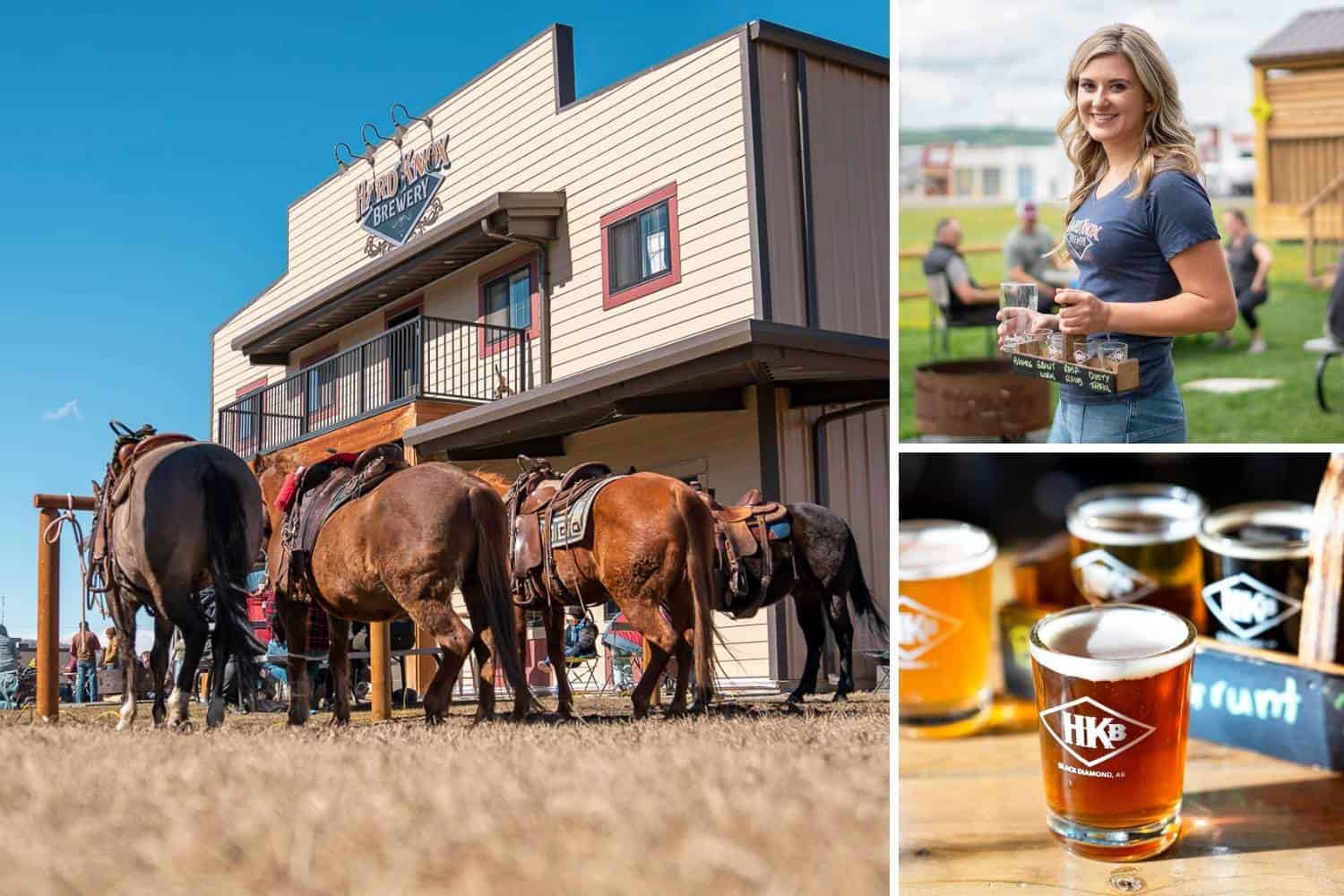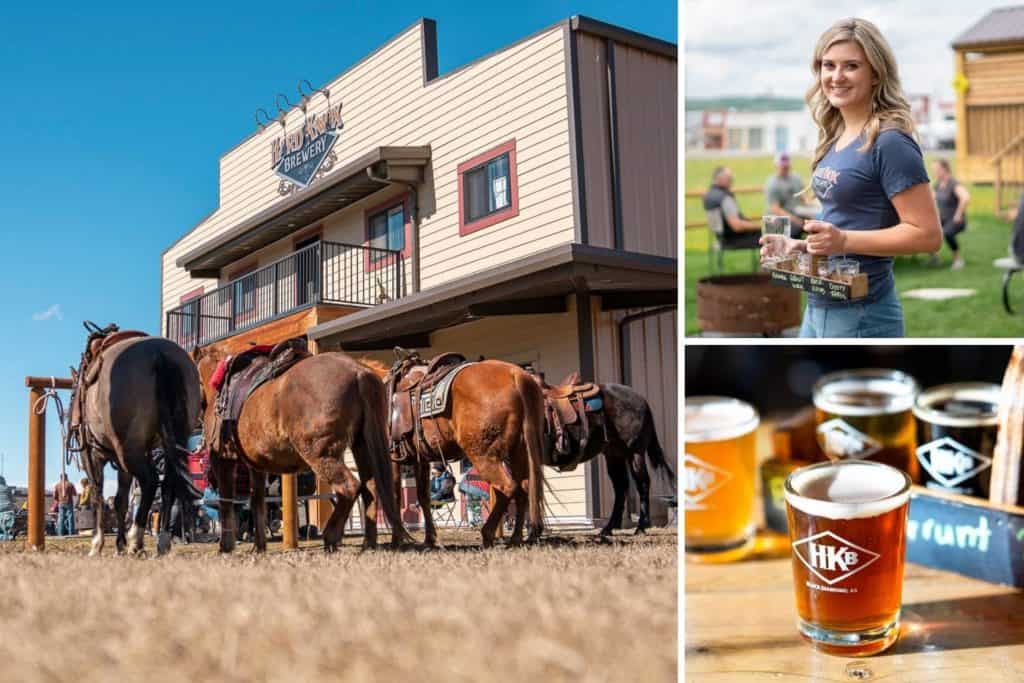 Piston Broke Brewing (Brooks)
Found in the city of Brooks, Piston Broke Brewing has a beer for everyone. Boasting ten taps of craft beer as well as an extensive menu featuring Canadian ingredients, this Alberta brewery is home to such innovative offerings as the Righty Tighty Wheat Ale, the OATSmobile Brown Ale, the Tiki Torque Tropical IPA, and the Kickin' Back Pilsner. Piston Broke Brewing is definitely worth a stop in Brooks for the perfect pint.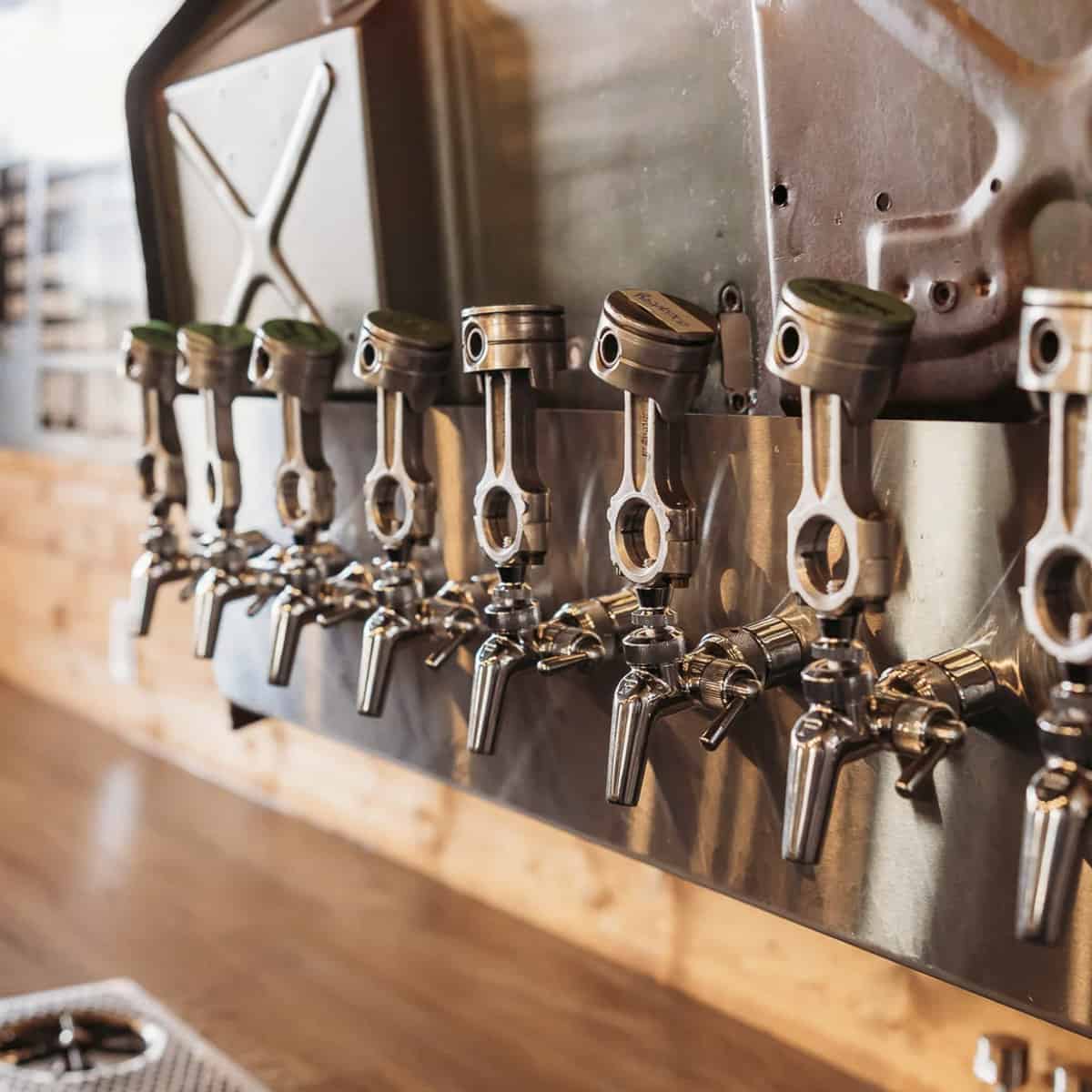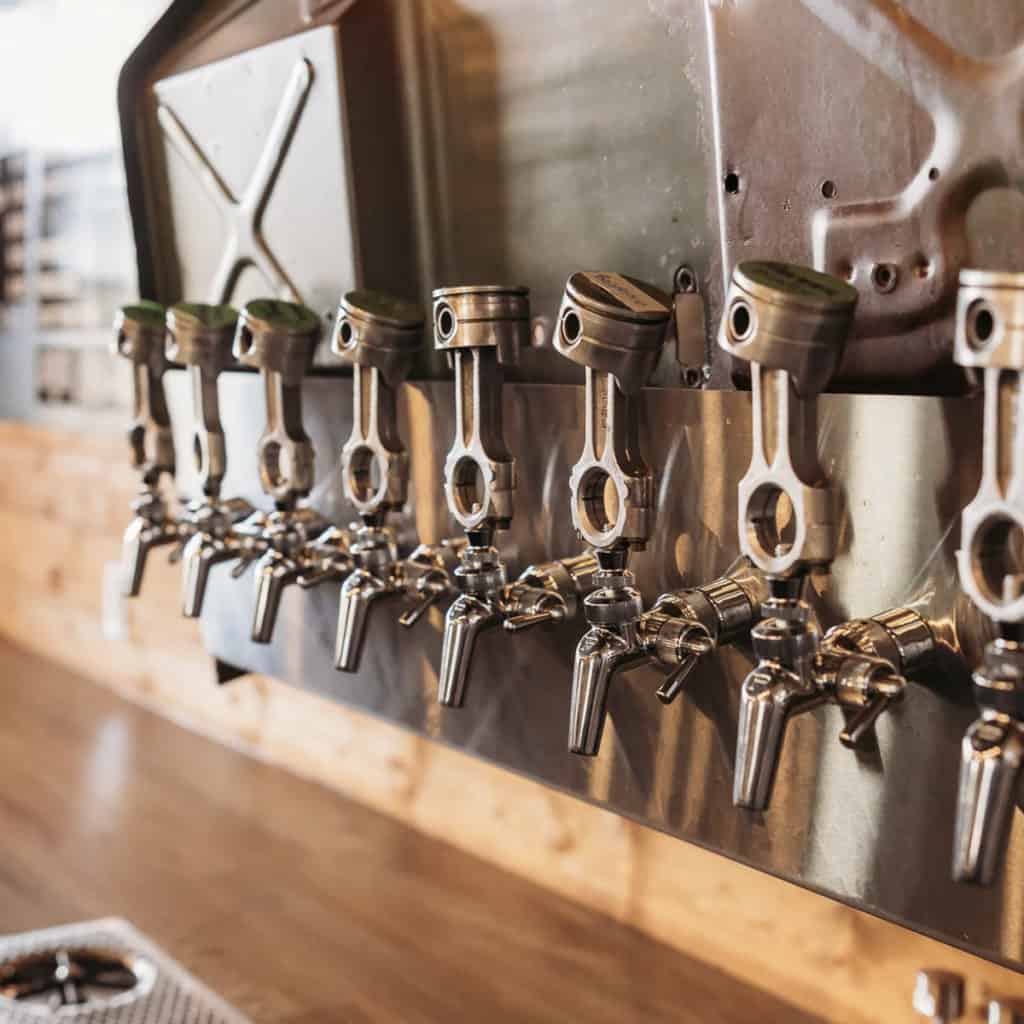 Best Rocky Mountain Alberta Breweries
Jasper Brewing Co. (Jasper)
If you're looking for a brewery with a view, look no further than the Jasper Brewing Company. With a food menu filled with hearty choices that range from poutine to wild boar tacos, the brewery might just become your favourite place to hang out in Jasper. The beer menu is both extensive and impressive, with all the classics to choose from: IPAs, stouts, saisons, and just about every ale you could dream of.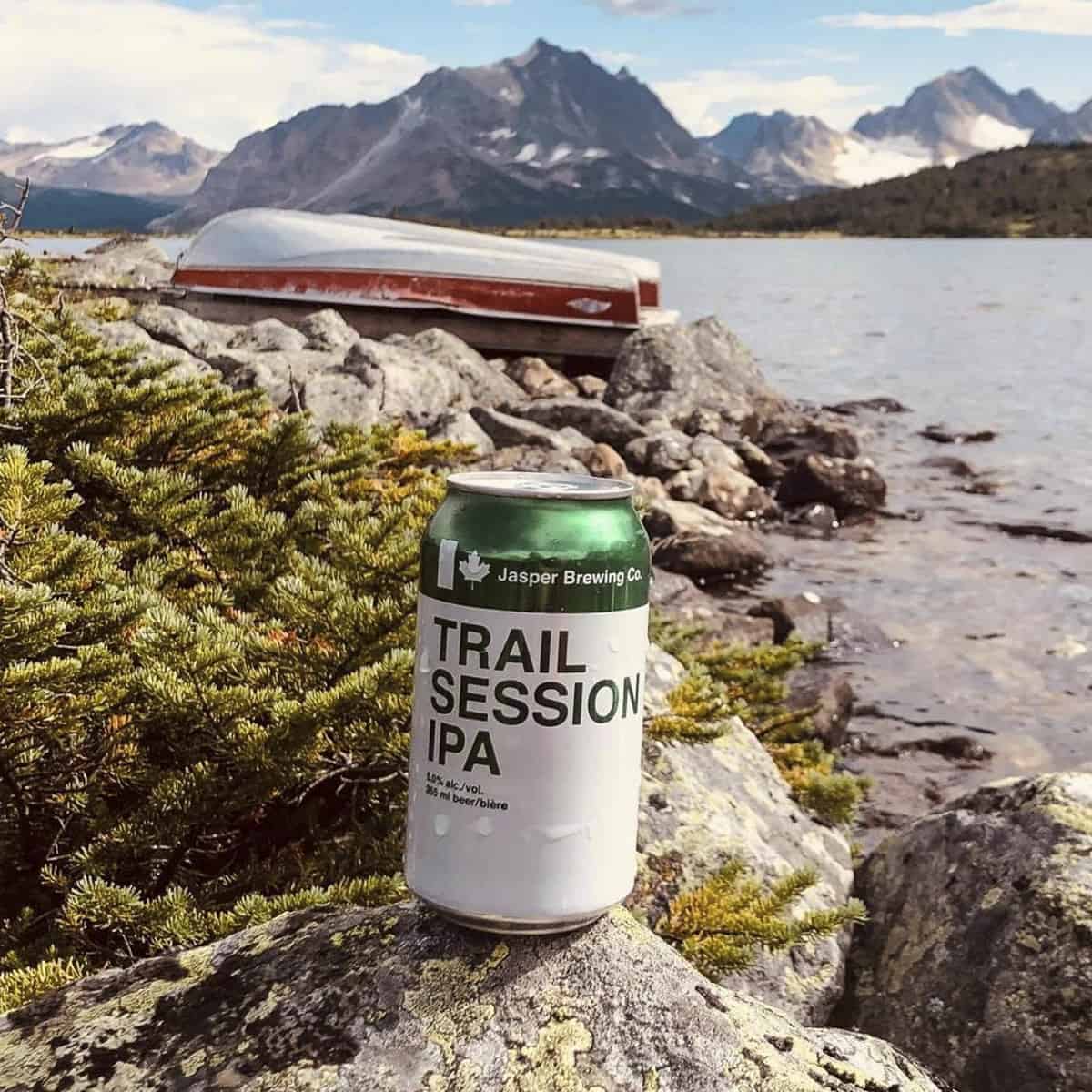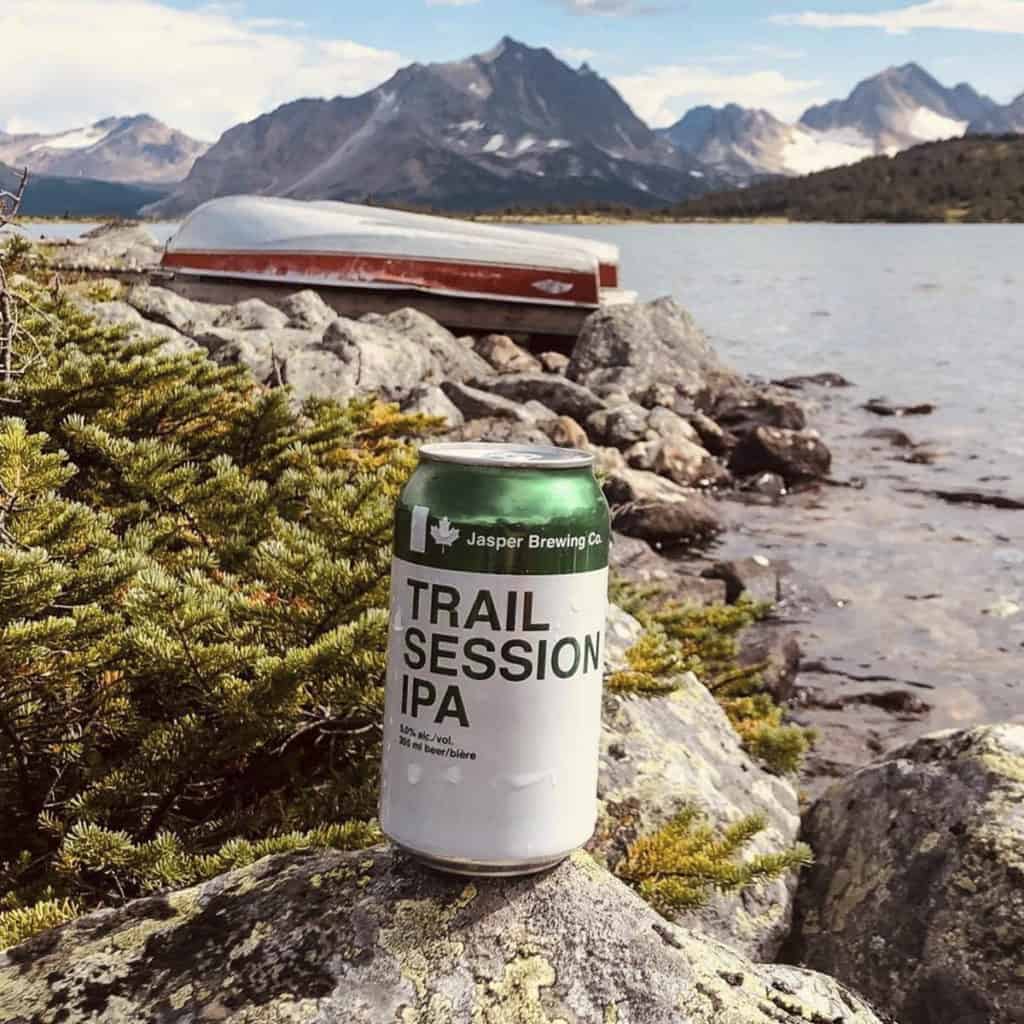 Three Bears Brewery (Banff)
The Three Bears Brewery in Banff is a fantastic place to unwind after a day of hiking or skiing. Head to the beautiful location – it's found in a forest, you can't get much better than that – for a taste of the best of Rocky Mountain breweries. There's even a retractable roof for stargazing! With a delicious food menu alongside a variety of mouthwatering beers to choose from, you can't go wrong with this brewery. We particularly love their Milk Coffee Stout, Wishing Tree IPA, and Happy Trails Pale Ale (the latter tasting all the better after a day on the Banff hiking trails).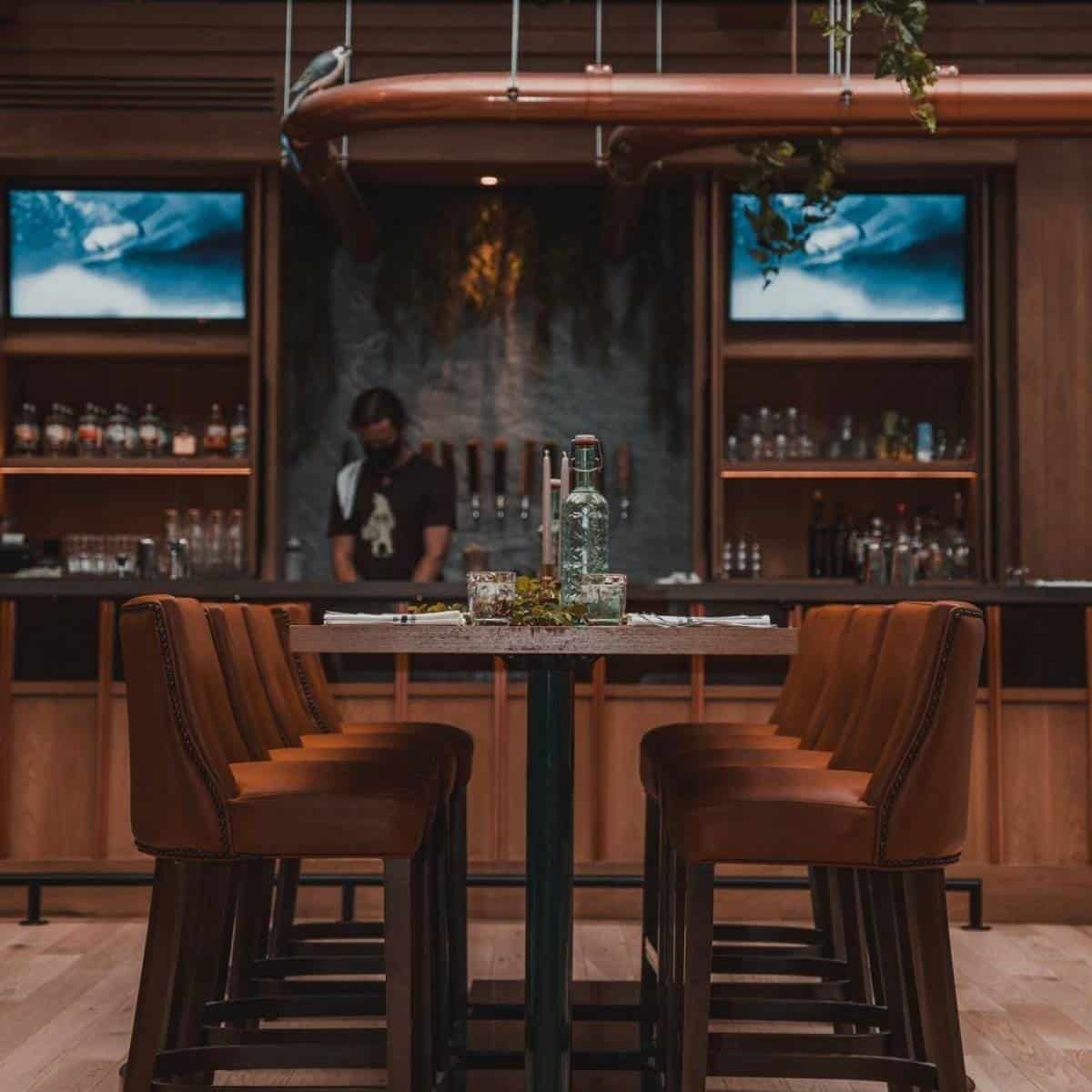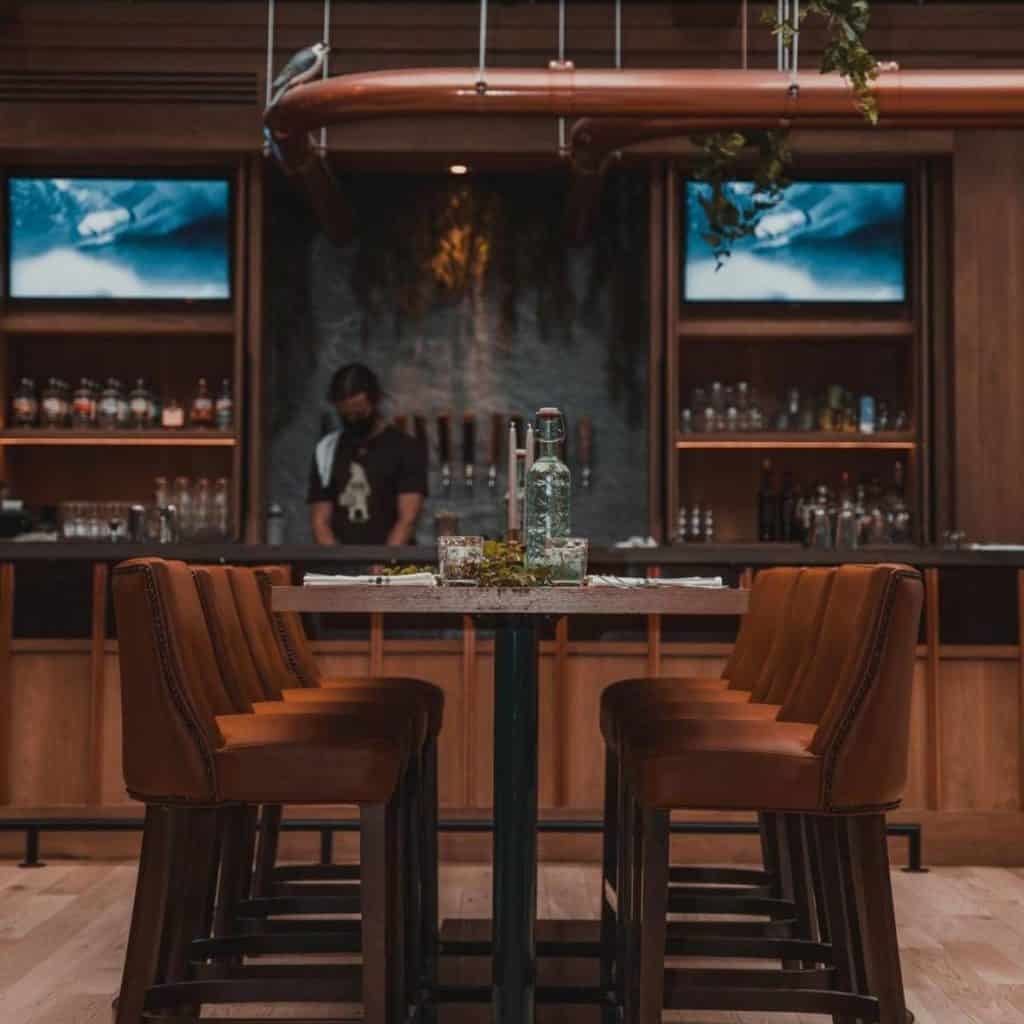 Canmore Brewing (Canmore)
Make your way to Canmore Brewing for a family-friendly tasting room featuring their regular lineup of beers as well as seasonal beers, beer cocktails, and pilot beers (their brewer's latest small-batch innovations). While there's no kitchen on-site, the brewery welcomes you to order from any of the local restaurants in the area… or to even bring your own picnic! As for their beer, try the Ten Peaks Pale Ale, Georgetown Brown, or Misty Mountain Hops.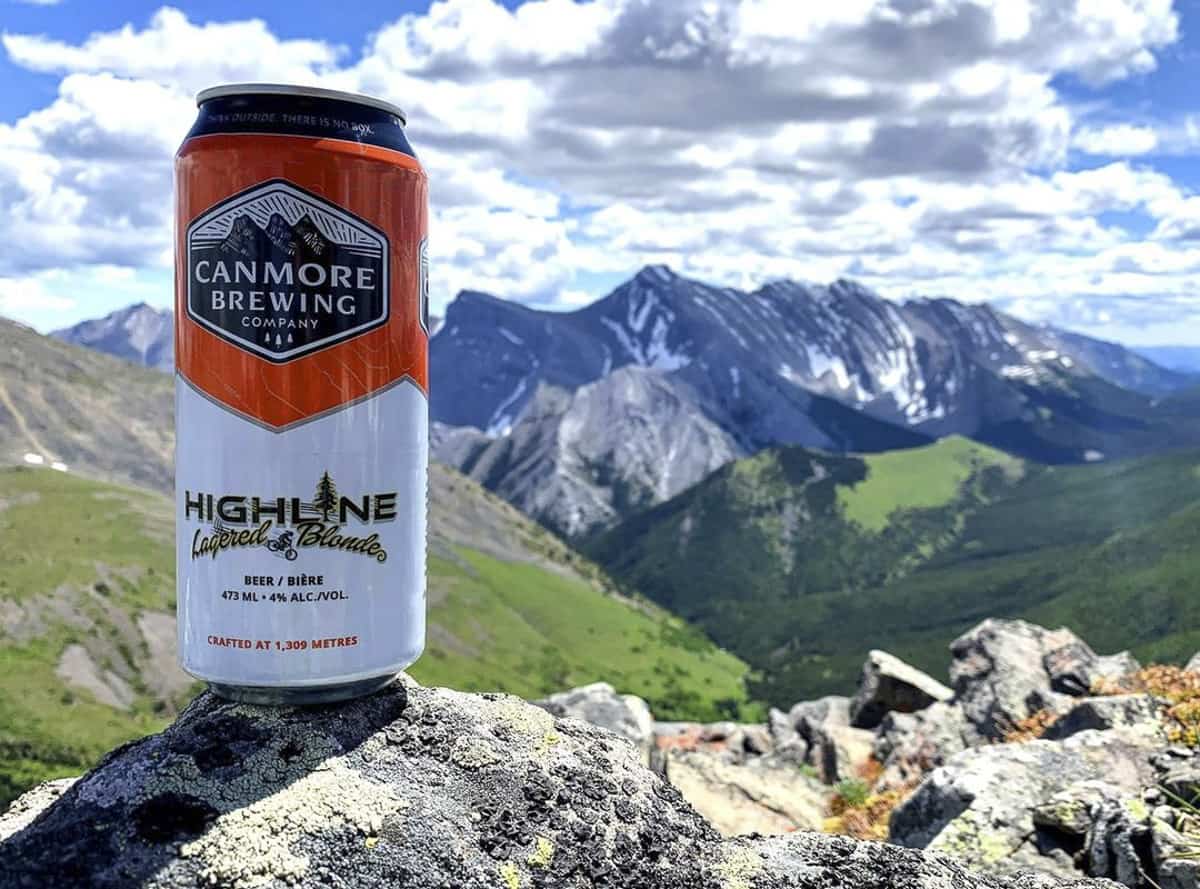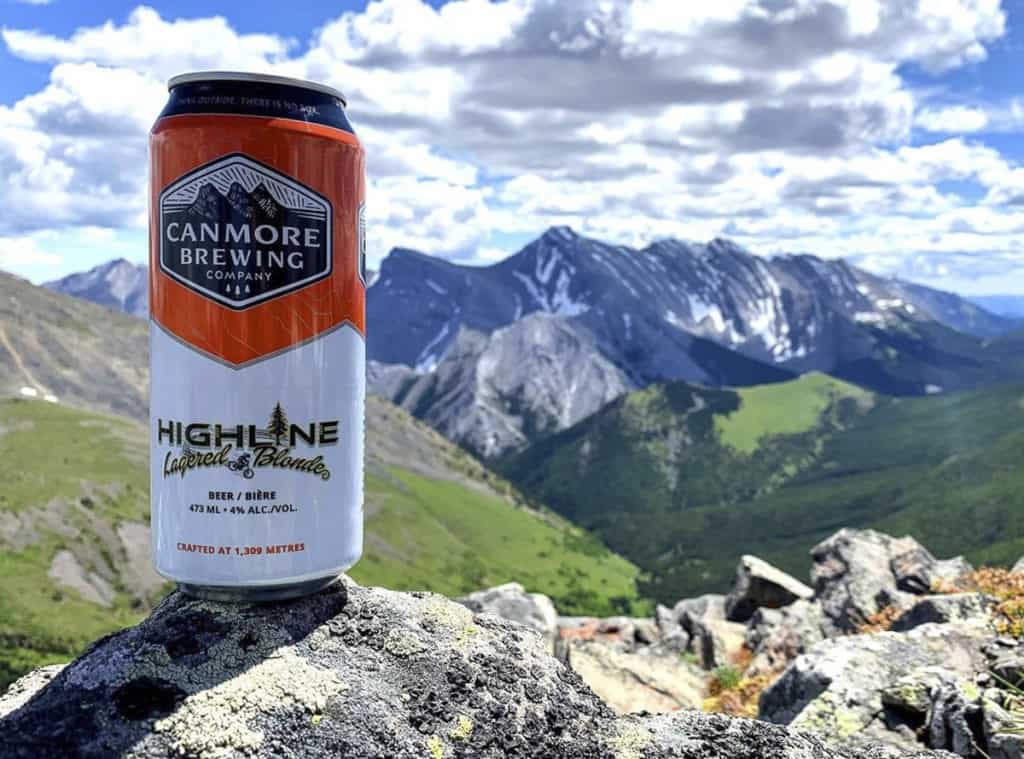 Folding Mountain Brewing (Hinton)
Head to the welcoming town of Hinton, Alberta, to try Folding Mountain Brewing. With a stunning taproom that overlooks the Rocky Mountains, there's a lot to love about this brewery. Founded by a team of local beer makers, favourites include the Folding Mountain Lager, the Alpine Cranberry Sour, and, our personal favourite, the Parkway Porter. Make sure to stock up on a growler or two to take home!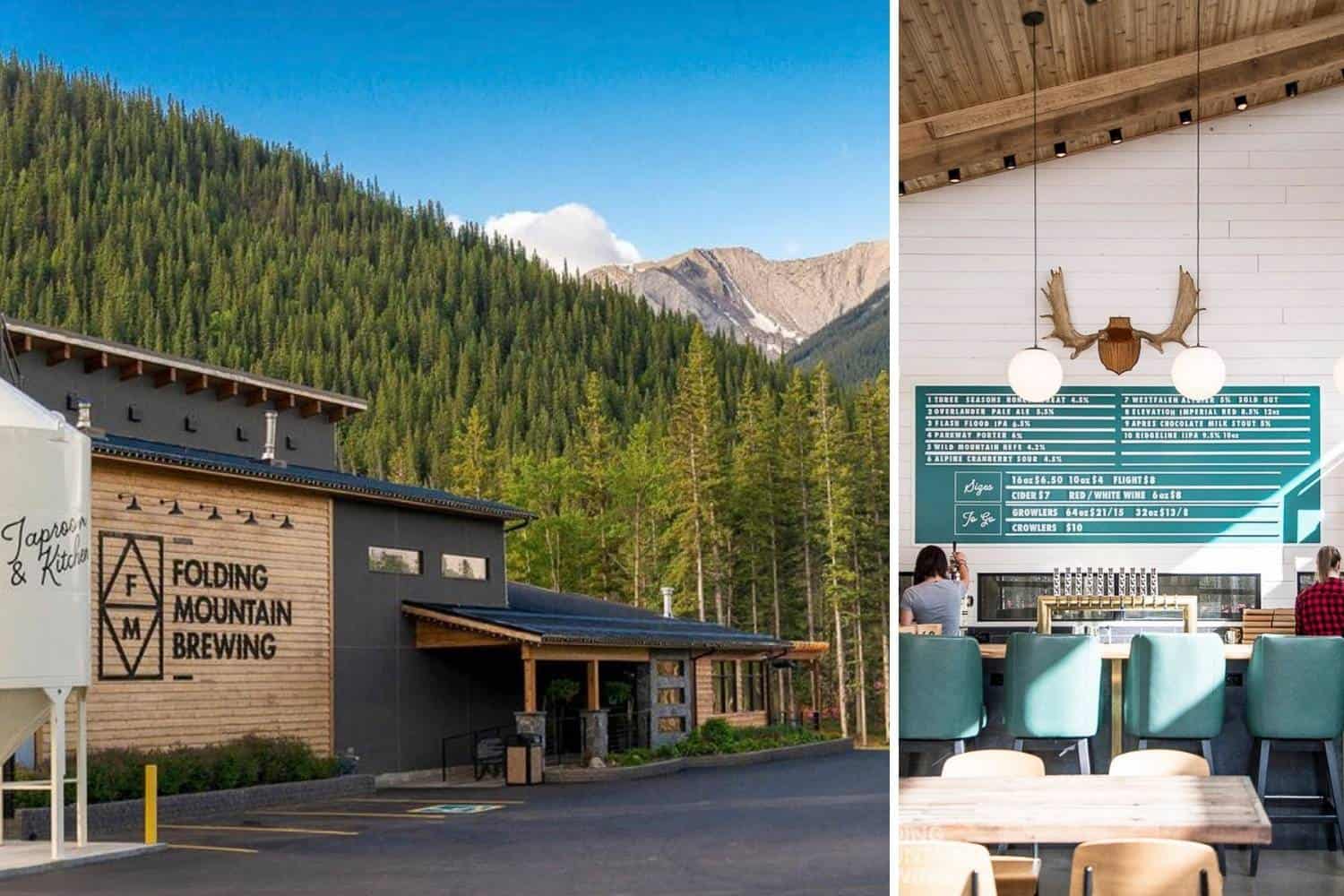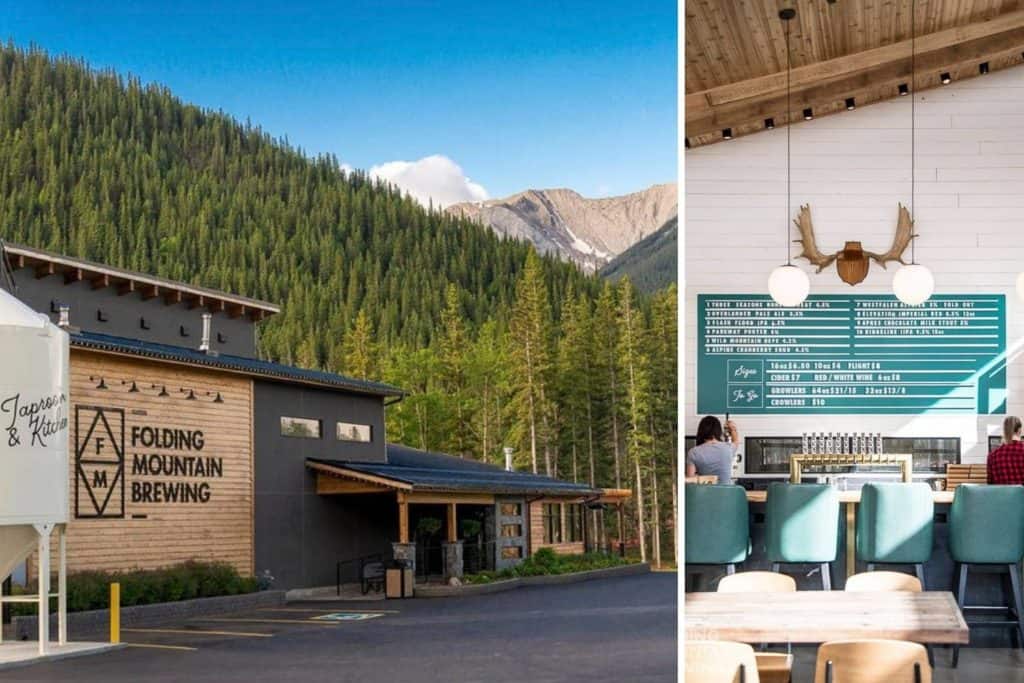 Best Calgary Breweries
Personal faves include Eighty-Eight Brewing and Tool Shed Brewing Company, but there are also too many others to include here! Especially considering that we have a whole other article about the best craft breweries in Calgary.
Best Edmonton Breweries
When we are in Edmonton we always make a beeline for Sea Change and try to sneak in a visit to Situation Brewing as well. But there are plenty more worth a visit, which is why we've written another piece on the best Edmonton breweries for craft beer.
Need Restaurant Recommendations?