Disclaimer: This page may contain affiliate links. Please review our full Terms and Conditions for more information and our Privacy Policy. Note that any pricing, operating hours, or other such information provided below may have changed since initial publication.
Compiled by the Road Trip Alberta team
Last updated on August 26, 2023
As residents of southern Alberta, we will always resolutely contend that this area of the province has the most to offer regarding historical and cultural significance to the area and western Canada. It's home to multiple UNESCO World Heritage Sites, picturesque landscapes, and several small towns that pack a big punch of charm! And no other town offers this more than Fort Macleod. Located just an hour's drive south of Calgary, not only does it offer stellar scenery – sitting perfectly between prairies and mountains – but there are an incredible number of fun things to do in Fort Macleod.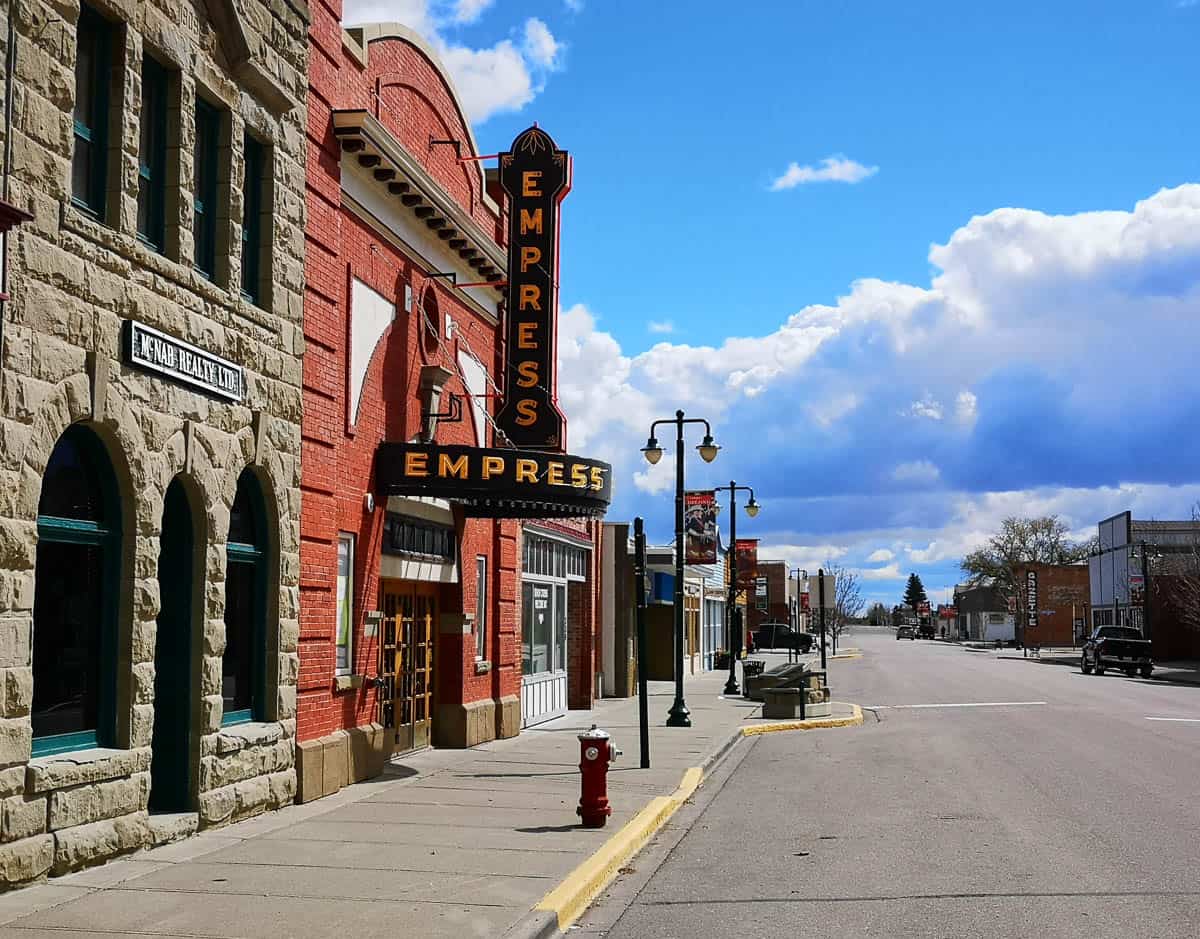 From learning about the area's rich history, sampling an impressive array of local food and brews, and offering shopping you won't find elsewhere – Fort Macleod is very much worth your attention. There are many excellent reasons why this town has Hollywood's attention to use as a backdrop for many movies and TV – and it's about time you found out for yourself.
The Best Things to Do in Fort Macleod
Spend Time at The Fort Museum
Location: 219 25 St
One of the best things to do in Fort Macleod – and definitely one of the town's most famous attractions – is The Fort Museum. Dedicated to preserving the history of the North West Mounted Police and the First Nations of Southern Alberta, this living museum is a recreation of the original 1874 fort from which the town gets its name. Explore the traditional equipment, clothing, tools, and so much more in an assortment of exhibits, including recreations of the buildings you would have found at the time of the original fort.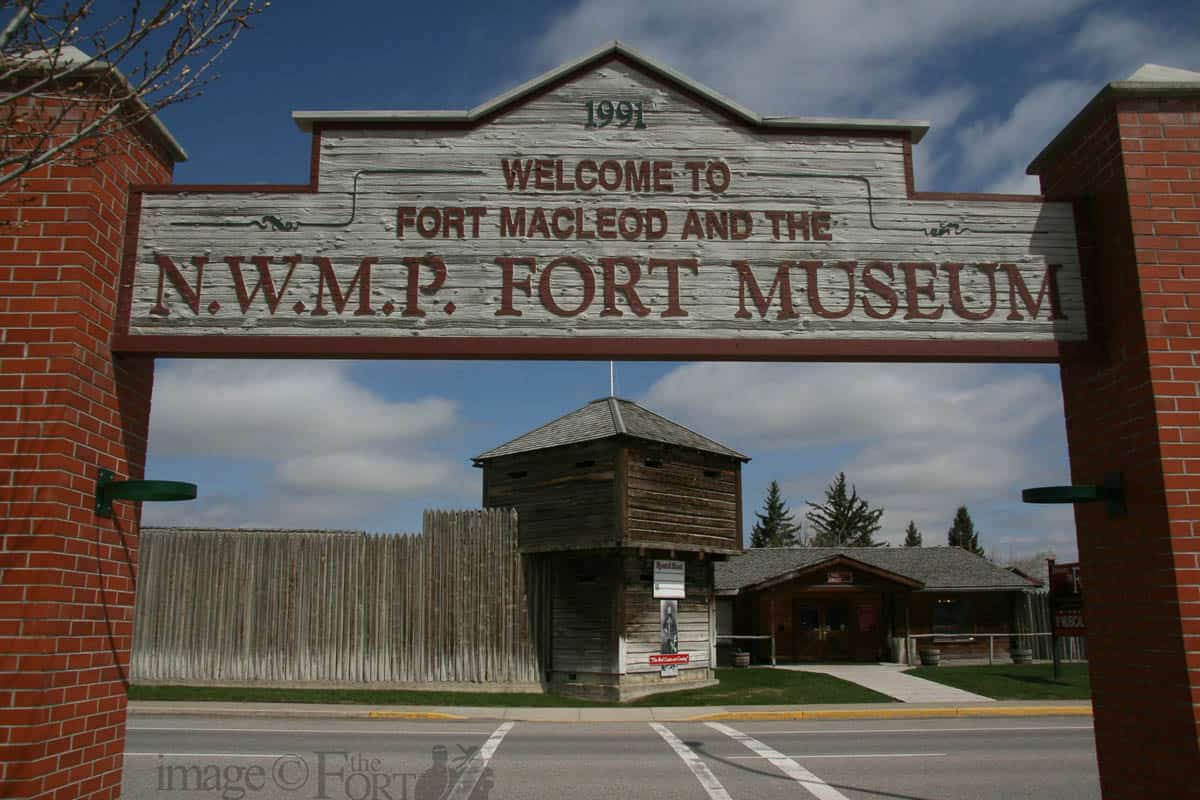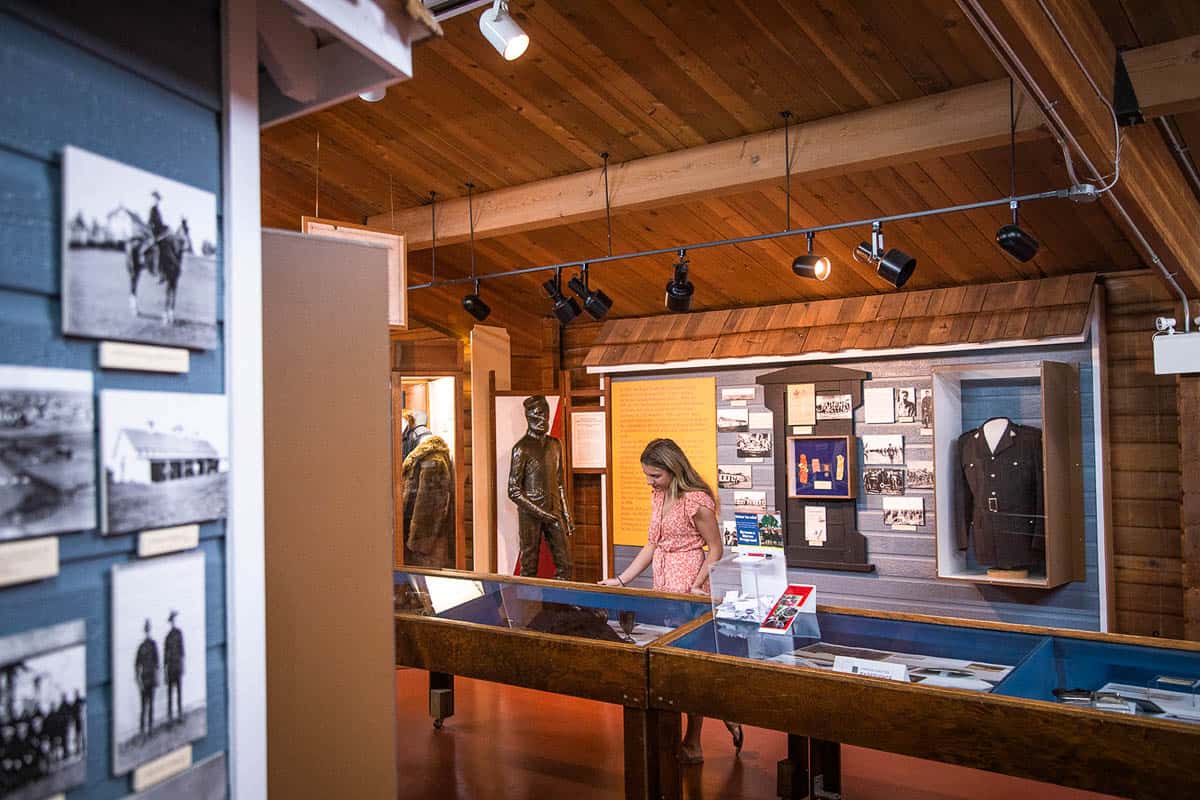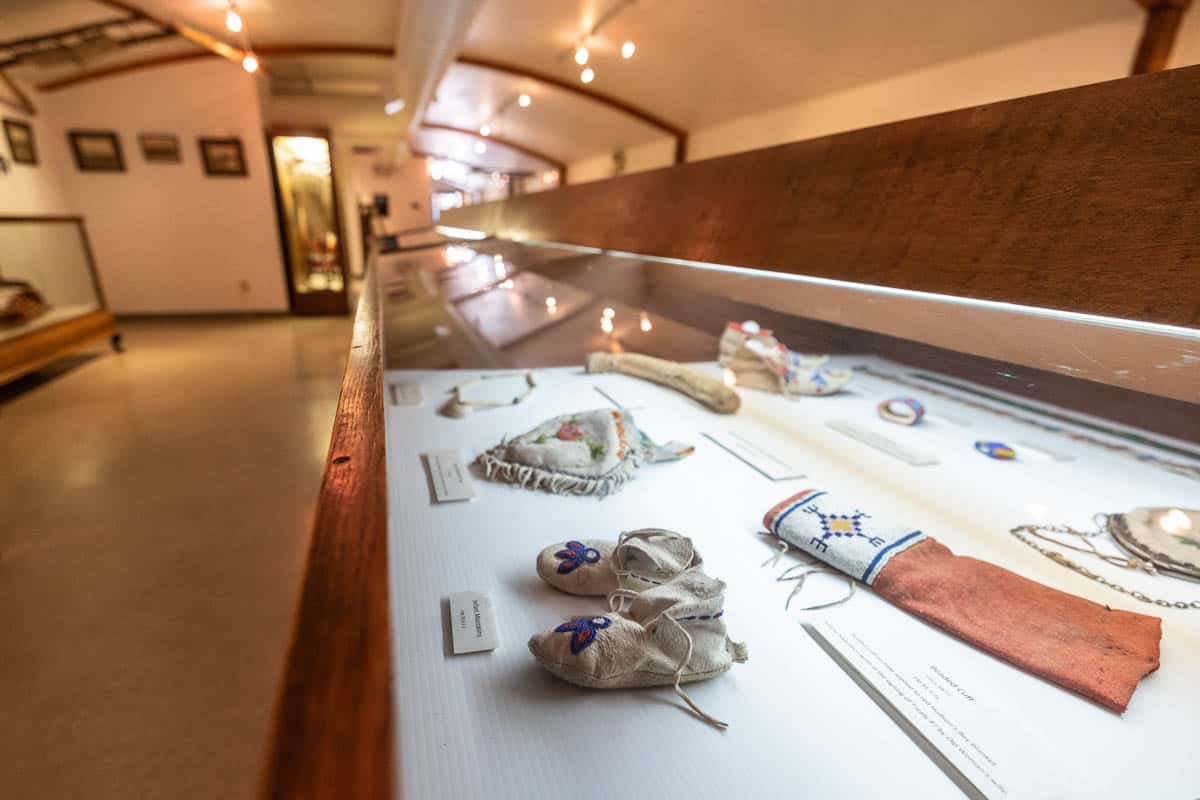 Every summer, the Fort Museum is bursting with activity, known most famously for the NWMP Musical Ride (a recreation of the famed RCMP Musical Ride) that runs four times daily. The family fun is non-stop, grab a museum scavenger hunt for kids, and also don't miss out on booking a spot in the "Groom A Horse" program. Kids will get to dress in a rider's serge, groom and prep one of the NWMP musical ride horses, get VIP seating, and more!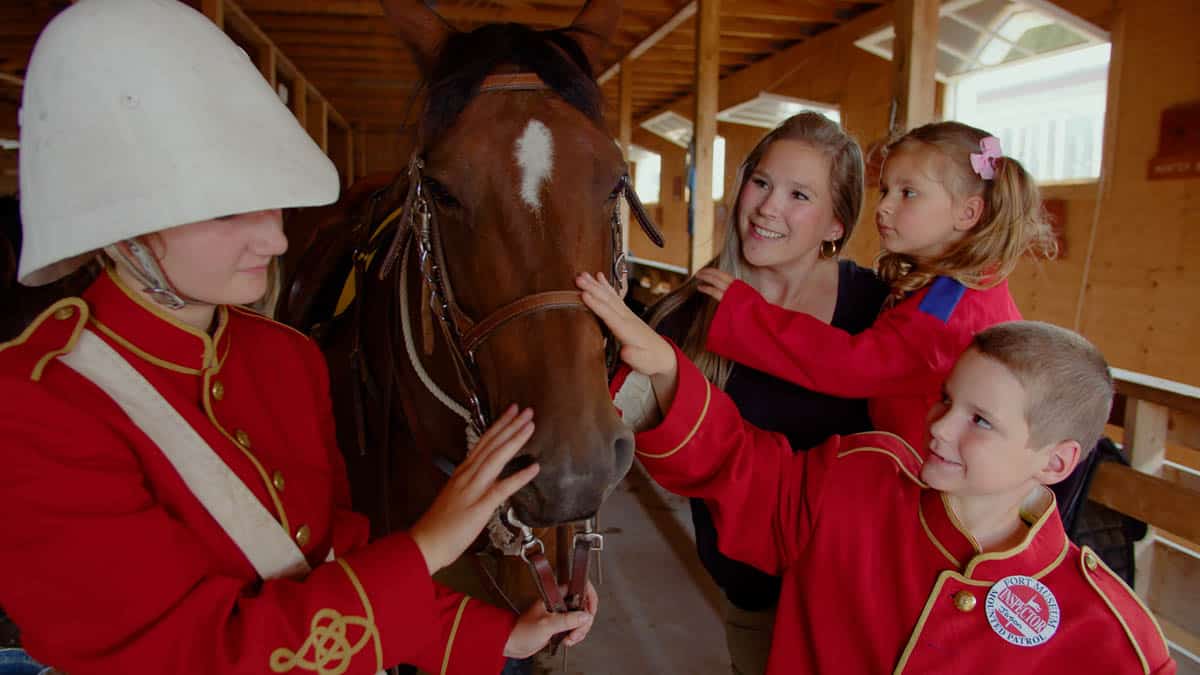 Visit Head-Smashed-In Buffalo Jump World Heritage Site
Found 18 kilometres west of Fort Macleod, Head-Smashed-In Buffalo Jump is a UNESCO World Heritage Site that should not be missed when you're in Southern Alberta; it's one of the best-preserved jump sites in the Northern Plains. Head-Smashed-In Buffalo Jump was a place where buffalo runners dressed as wolves would sneak up on huge herds of bison and cause a stampede that was orchestrated by narrow drive lanes leading to a cliff, causing the herd to fall to their death. The bison remains would provide food, clothing, tools, and shelter for the Plains people, and did so for generations, starting over 6,000 years ago.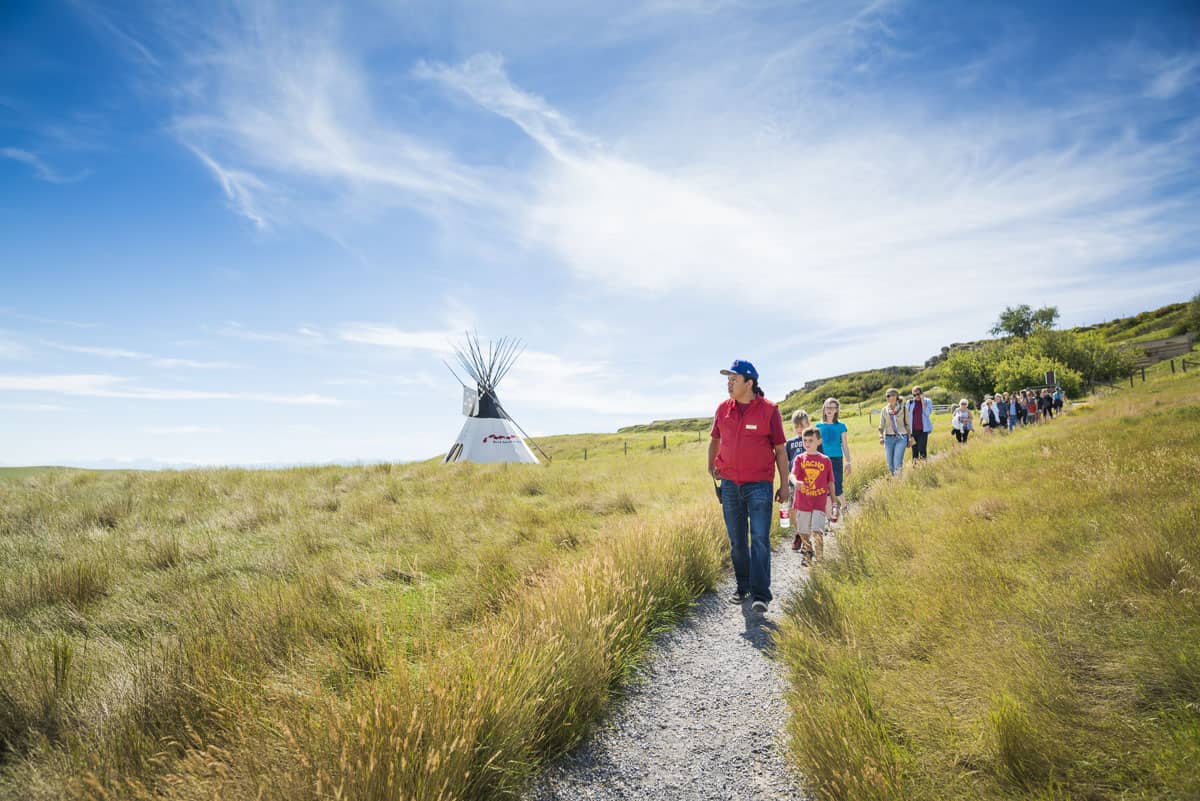 Paying homage to the Indigenous peoples of the North American Plains, Head-Smashed-In Buffalo Jump has an incredible interpretive centre with galleries and interactive exhibits; plan for at least an hour or two to wander through the extensive building. There is also the Cliff Top Viewpoint to walk to, where you can see the famous jump site.
Be Entertained at the Empress Theatre
Location: 235 24 St
For both a bit of culture and a bit of history, head to Empress Theatre. Open since 1912, the Empress Theatre is one of the best historic sites to visit in Fort Macleod; for over a hundred years, it has hosted live theatre, music, cinema, private events, festivals, workshops, and so much more. Make sure to check their upcoming events to see if you can catch a film or performance when you visit the town.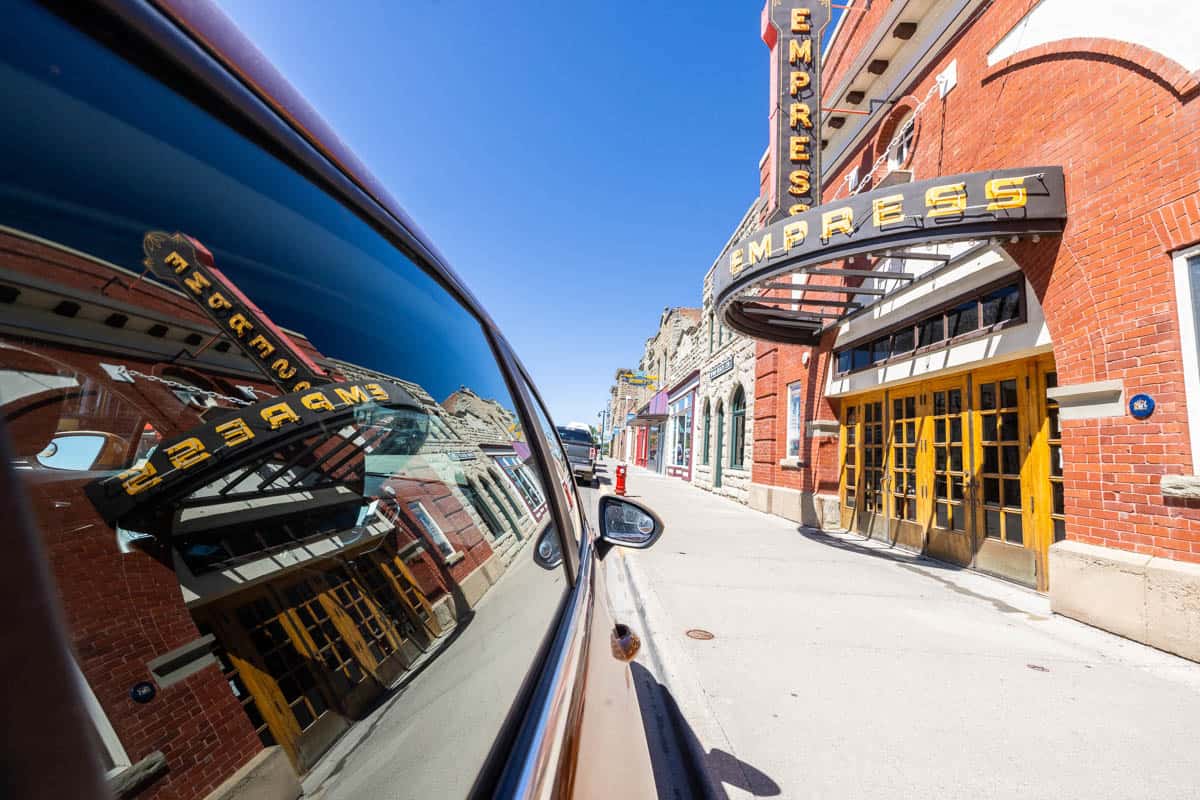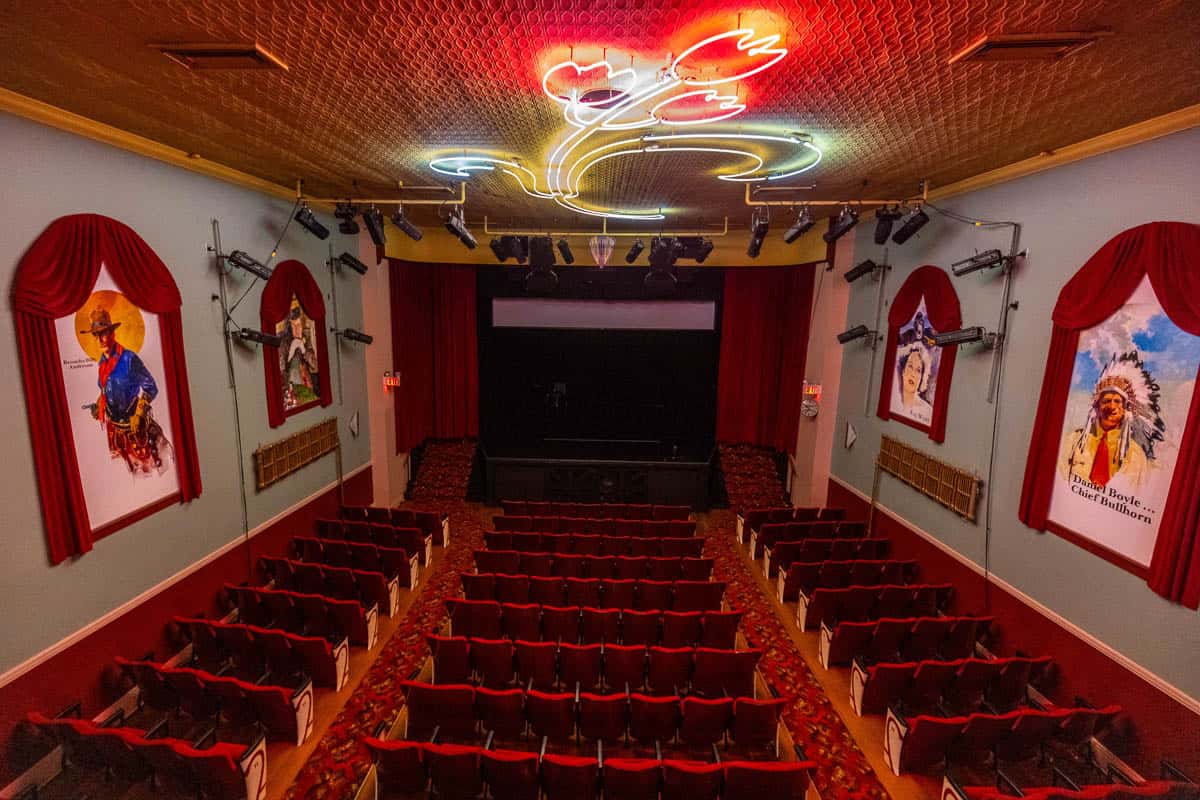 Scout Movie Set Locations
Did you know that there are tons of movie locations in Alberta – and that many movies have been filmed in the town of Fort Macleod? Because of its historic downtown as well as its unique prairie landscape, numerous films and TV shows have been shot in Fort Macleod and the surrounding area, including Brokeback Mountain, Ghostbusters: Afterlife, Let Him Go, Interstellar, Fargo (the series), and the hit HBO series The Last of Us. Try to see if you can find a few of the spots that have been featured around town on your trip to Fort Macleod!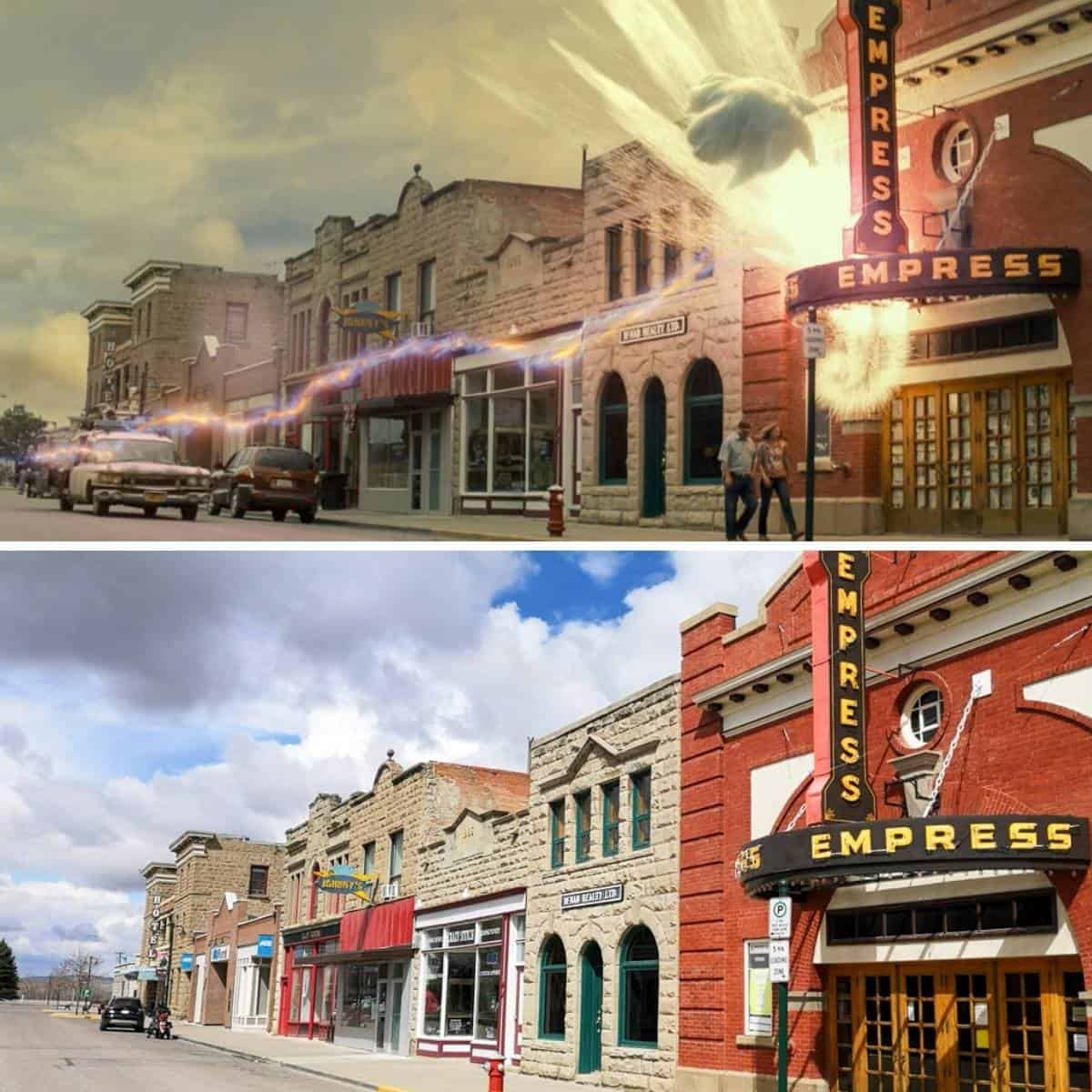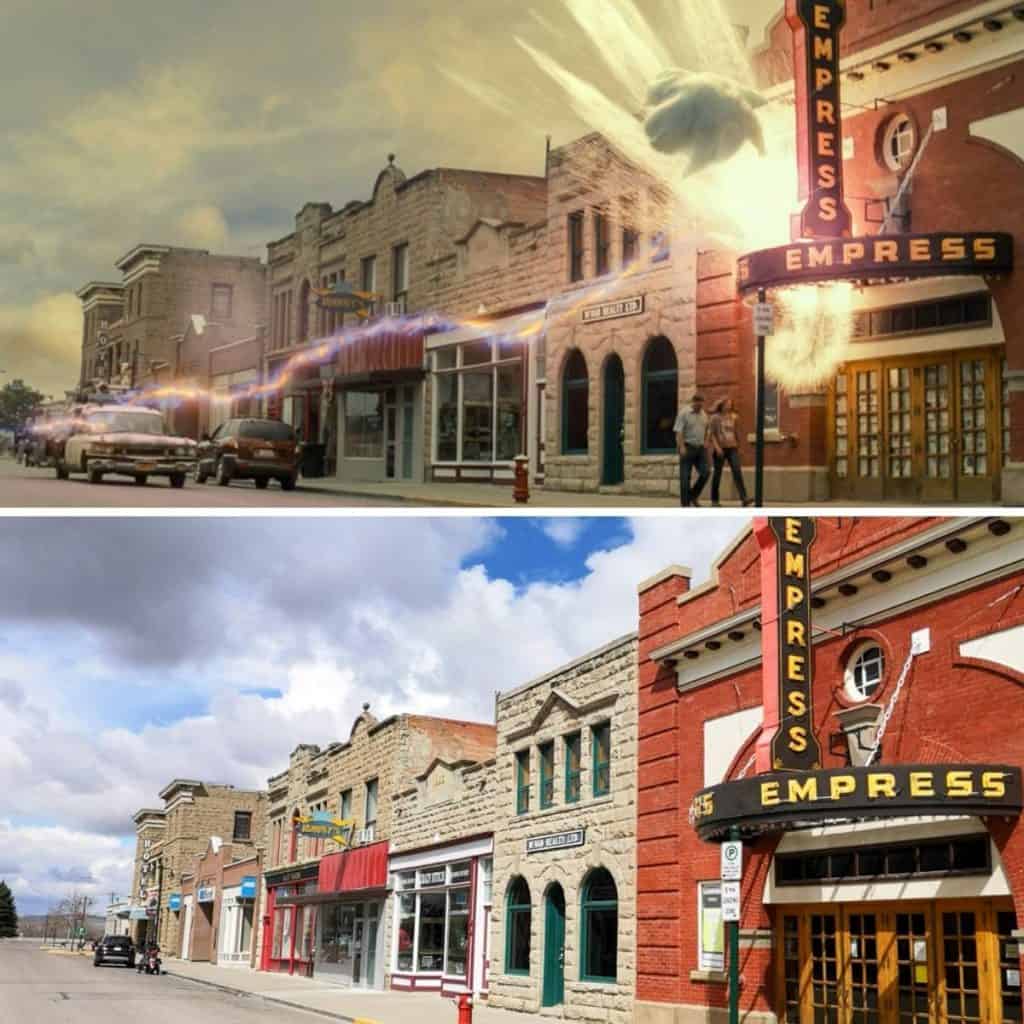 Stop on the Ale Trail at Stronghold Brewing
Location: 230 24 St
If you're a fan of beer, you simply have to visit Stronghold Brewing Co. in downtown Fort Macleod. Fort Macleod's only craft brewery, Stronghold has fantastic decor, lively events, and, of course, delicious craft beer. You can even have Fort Macleod Pizza delivered right to your table! Don't worry, there are also non-alcoholic drinks available so that everyone can enjoy the space. Try the Pink Guava Pils on a hot day, while the Interstellar Stout – with its rich notes of chocolate and coffee – is the perfect drink for an Alberta winter.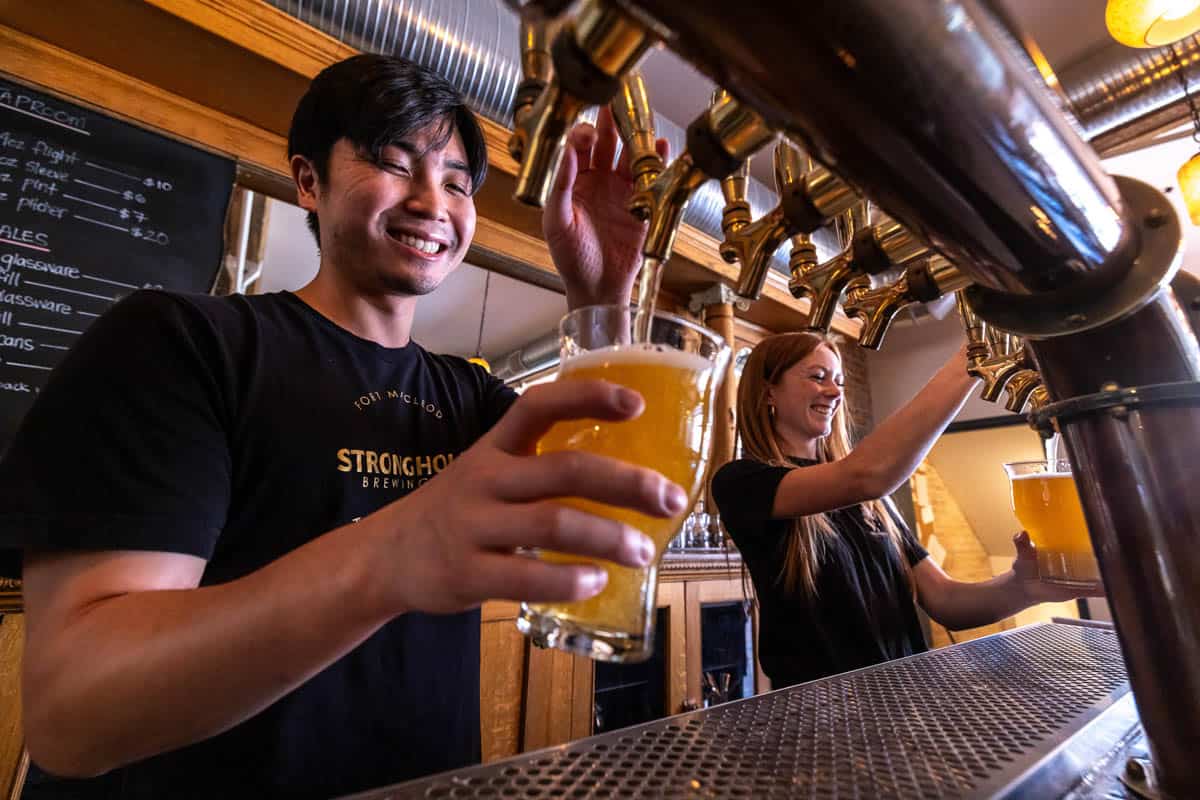 Indulge in Excellent Coffee and Snacks
If you're after a sweet treat or a caffeine break, try Homestead Bakeshop or Blackwood Coffee Co, both are conveniently located in the centre of town. Homestead Bakeshop (228 24 St) was opened in 2017 by Kimberly Vanden Broek and Julena Schipper, two women passionate about baking. Head here for artisan-style baking as well as local products, including pork from Broek Pork Acres, honey from Denbok Family Farms, and coffee from Crowsnest Coffee.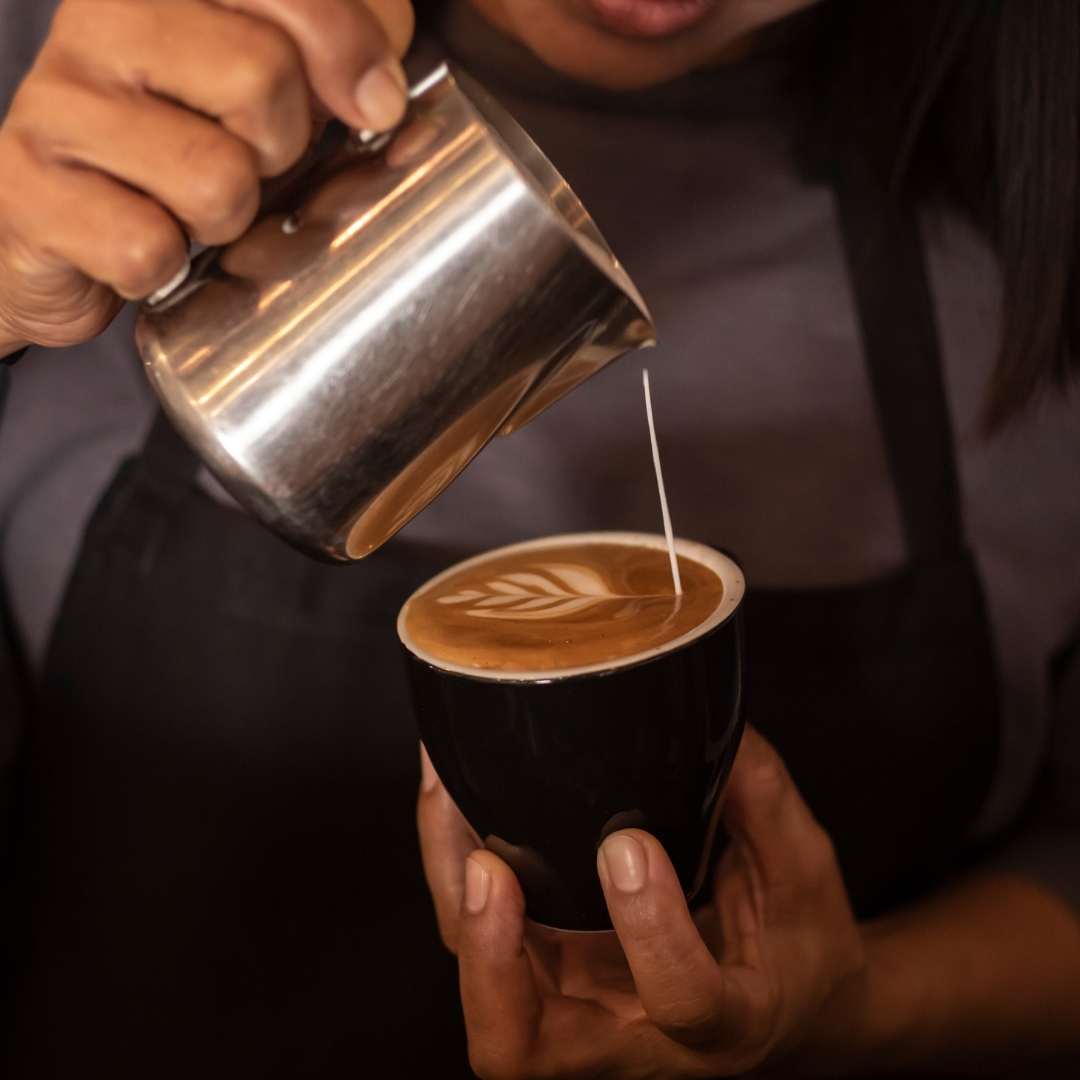 And Blackwood Coffee Co (206 24 St) opened recently and is another solid choice for a stop in Fort Macleod. Pop in for a snack or a treat, or head there for breakfast or lunch on the go; they have an excellent selection of sandwiches, muffins, egg bites, gluten-free options, and more. But most importantly, don't forget to try the coffee, as it's some of the best in town and southern Alberta!
Eat Delicious Food
Thankfully, Fort Macleod has a good selection of restaurants. We love Macleod's Restaurant & Lounge (especially their 2-for-1 pizza), Digbee's Diner (for a homestyle breakfast or lunch), Johnny's Restaurant (for tasty Chinese food and other cuisines), Fort Macleod Pizza (another delicious pizza option and other fast food), and the Silver Grill Restaurant (with over 100 years of quality Chinese food), to name a few.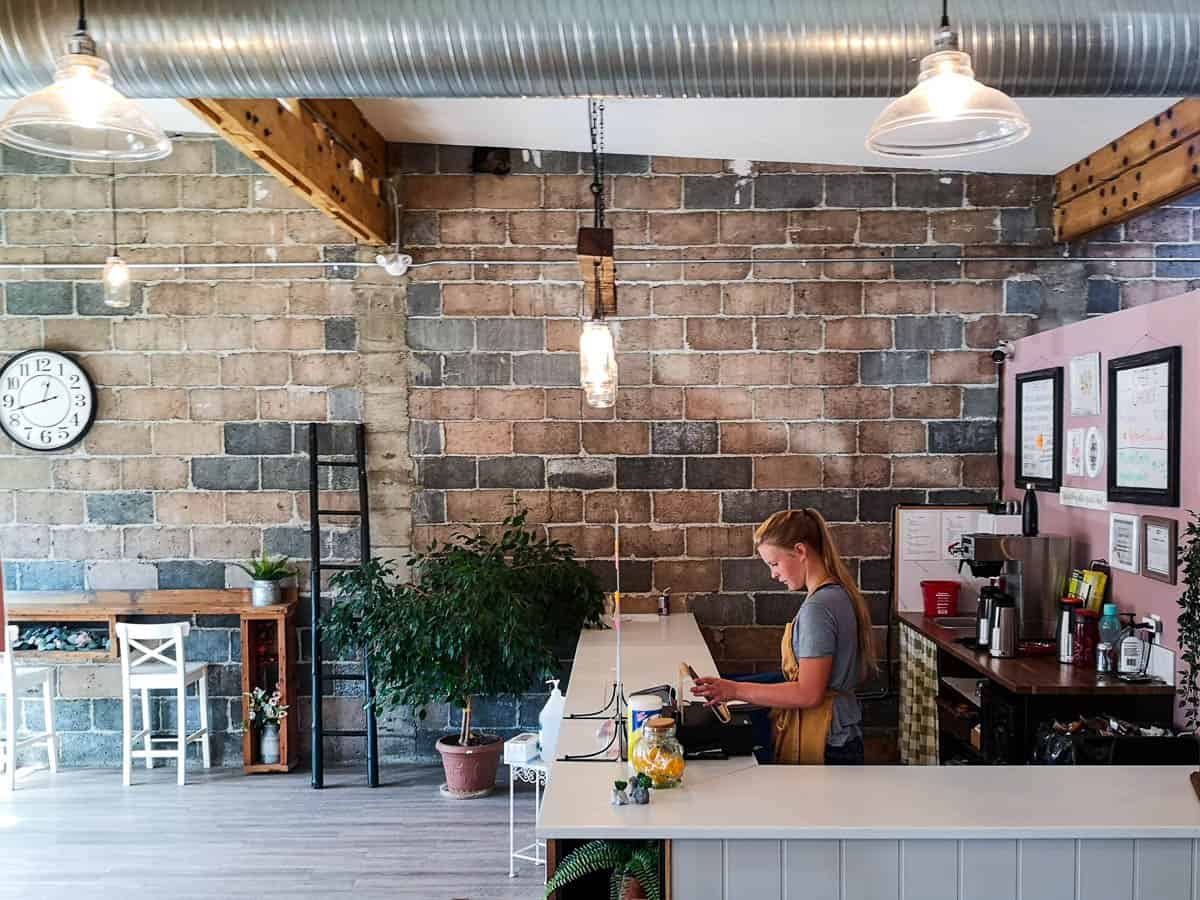 Visit River Valley Wilderness Park
Found across the MacKenzie Bridge to the north of Fort Macleod, River Valley Wilderness Park is a beautiful spot to enjoy nature and spend some time outdoors. Home to lots of wildlife – including beavers, deer, muskrats, moose, and bobcats – this day-use park also has great opportunities for birdwatching and hiking. Try the River Valley Wilderness Park Loop, an easy trail of approximately five kilometres. Wander through the cottonwood forest and follow the river for part of the trail, which is very peaceful; it's definitely one of the best things to do in Fort Macleod.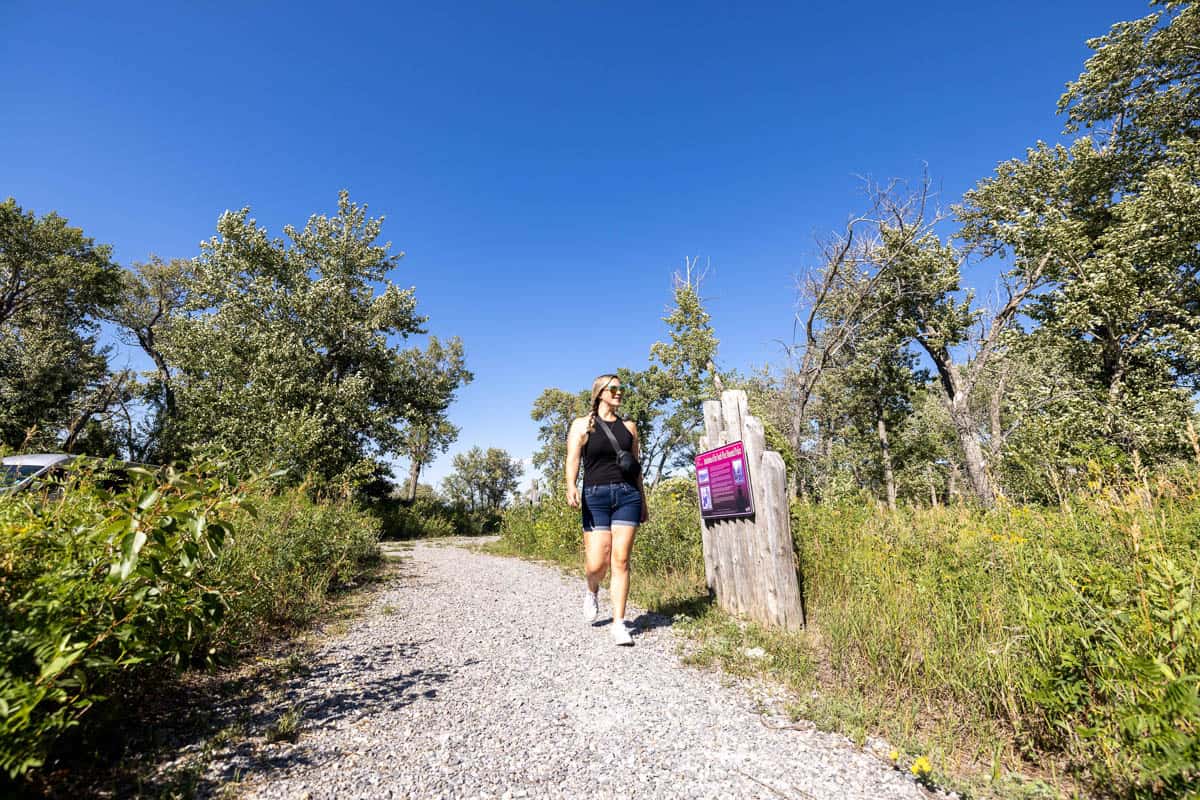 Fish or Float on the Oldman River
The Oldman River snakes through Southern Alberta, and it runs along the north perimeter of Fort Macleod. Take advantage of this fantastic setting by getting out on the water, whether that's through fishing, boating, canoeing, kayaking, or even floating on an inner tube! A few outdoor gear shops in Fort Macleod can sort you out (we like Fulcrum Outdoors) and set you on the right path. If you're up for a drive and an adventure, there's also Little Bow Provincial Park, about an hour away, which also has access to the river.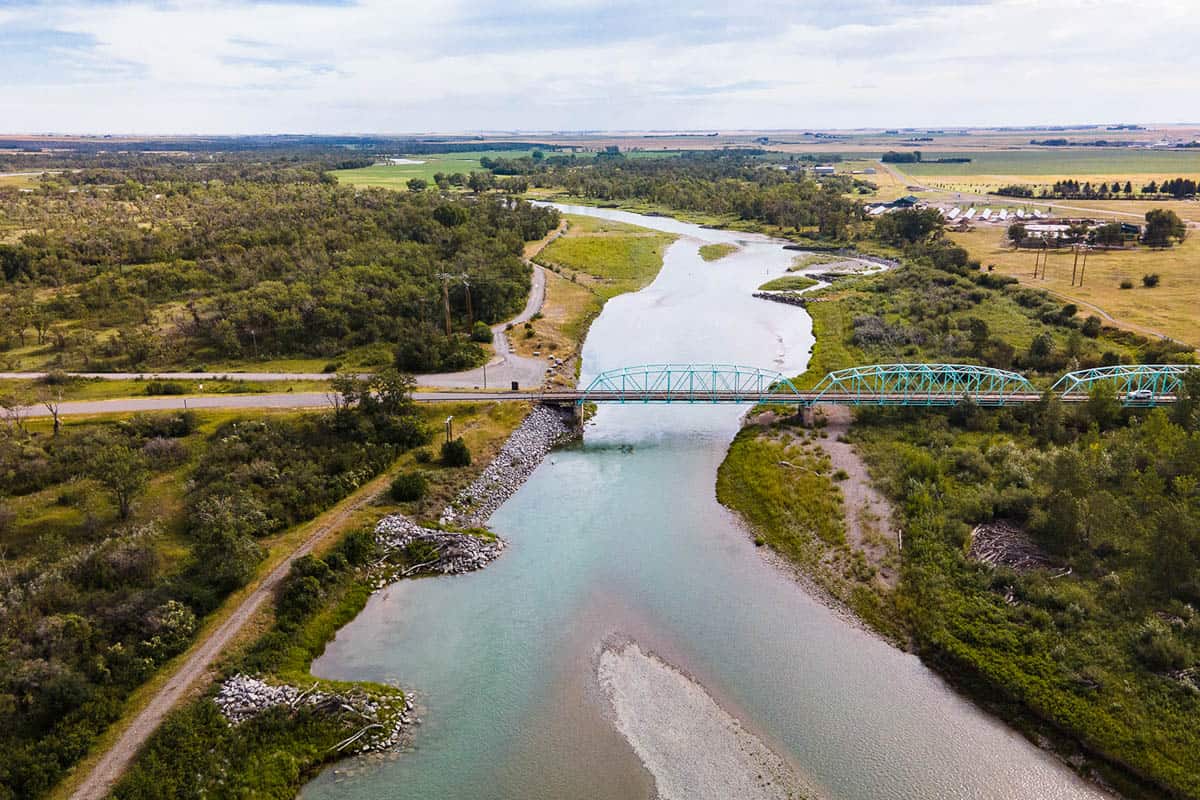 Summers Mean Farmers Market on Main
Market on Main runs during July and August, on Wednesdays from 5:30 to 8:30 p.m. Stop by to load up on local artisan products, including food and crafts!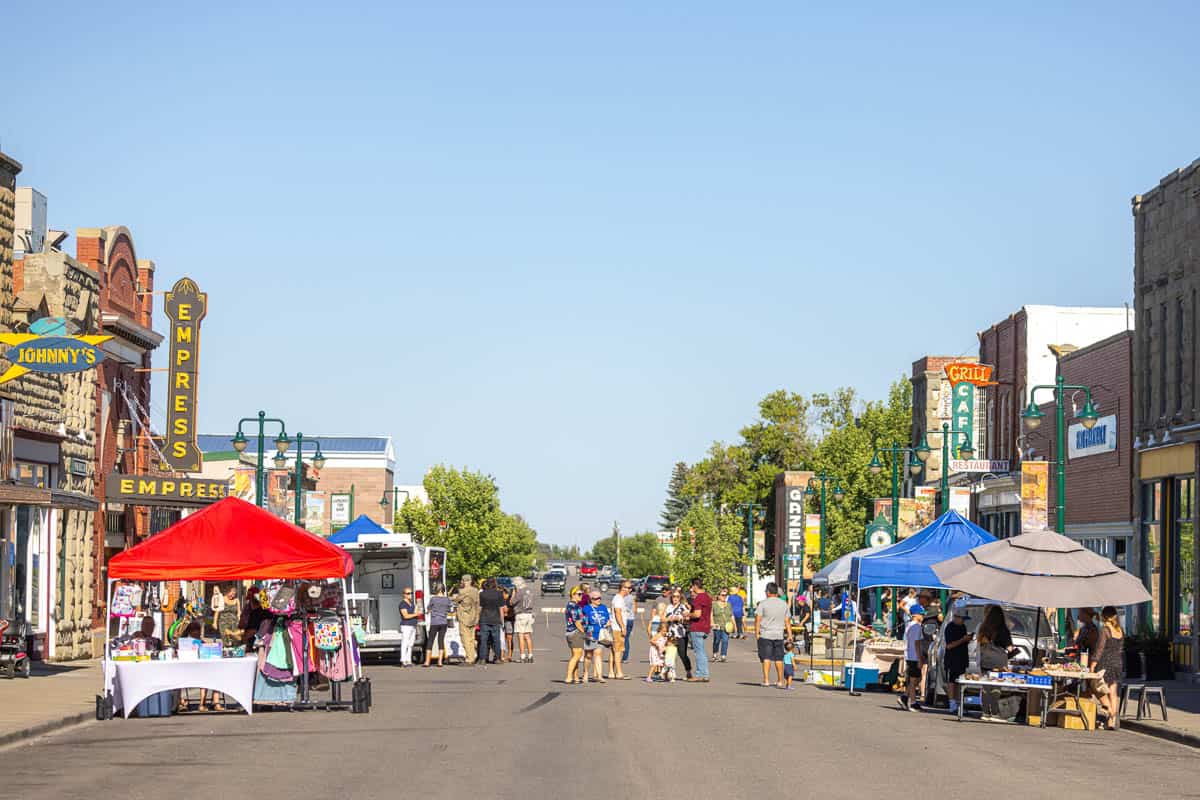 Try a Historical Walking Tour
One of the best ways to get to know a place? Take a walking tour, of course! Thankfully, two walking tours of Fort Macleod can be downloaded through the interactive app On The Spot. Alongside the walking tours, you'll find over 150 historic photos of Fort Macleod with detailed descriptions of the importance of the businesses, buildings, landmarks, or landscapes featured.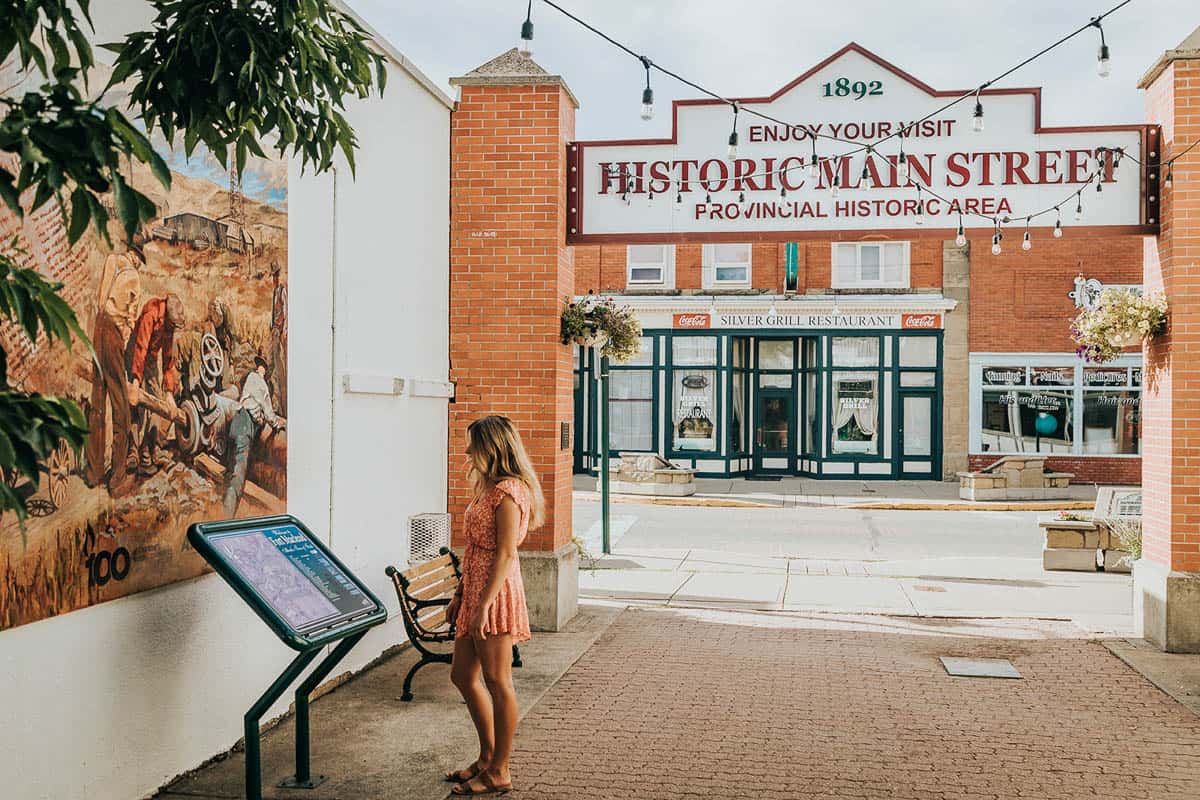 The app allows you to retrace the footsteps of the people who lived here in times past, witnessing the dramatic transformations the town has been through since the Fort was established.
Spend Time in Centennial Park
Location: 568 26 St S
Perfect for families, Centennial Park offers a lot; there's a brand-new skatepark for skateboarding, a playground, a spray park, a xeriscape garden, and more. Often packed with locals on the weekend, it's a great place to stop for a rest or to have a picnic, especially if you have little ones who need to get some energy out. Kids will especially love the spray park, which is tons of fun on a hot day! And if you want to park yourself in some shade, there's also a covered picnic table area, making it a perfect roadside stop.
Note that the spray park is only open from June to August, 9 a.m. to 8 p.m.
Go Antiquing
For those who love antiquing, you're in luck: Fort Macleod has many fantastic antique shops! In fact, it's something of an antique lover's paradise. Check out the Trinkets and Treasures Gift and Antique Shoppe, The Collective, the Fort Macleod Thrift Shop, The Whistle Stop Thrift Store, and Samuel Roland Antiques and Collectibles, all of which can be found in downtown Fort Macleod. Who knows, maybe you'll find your next treasure!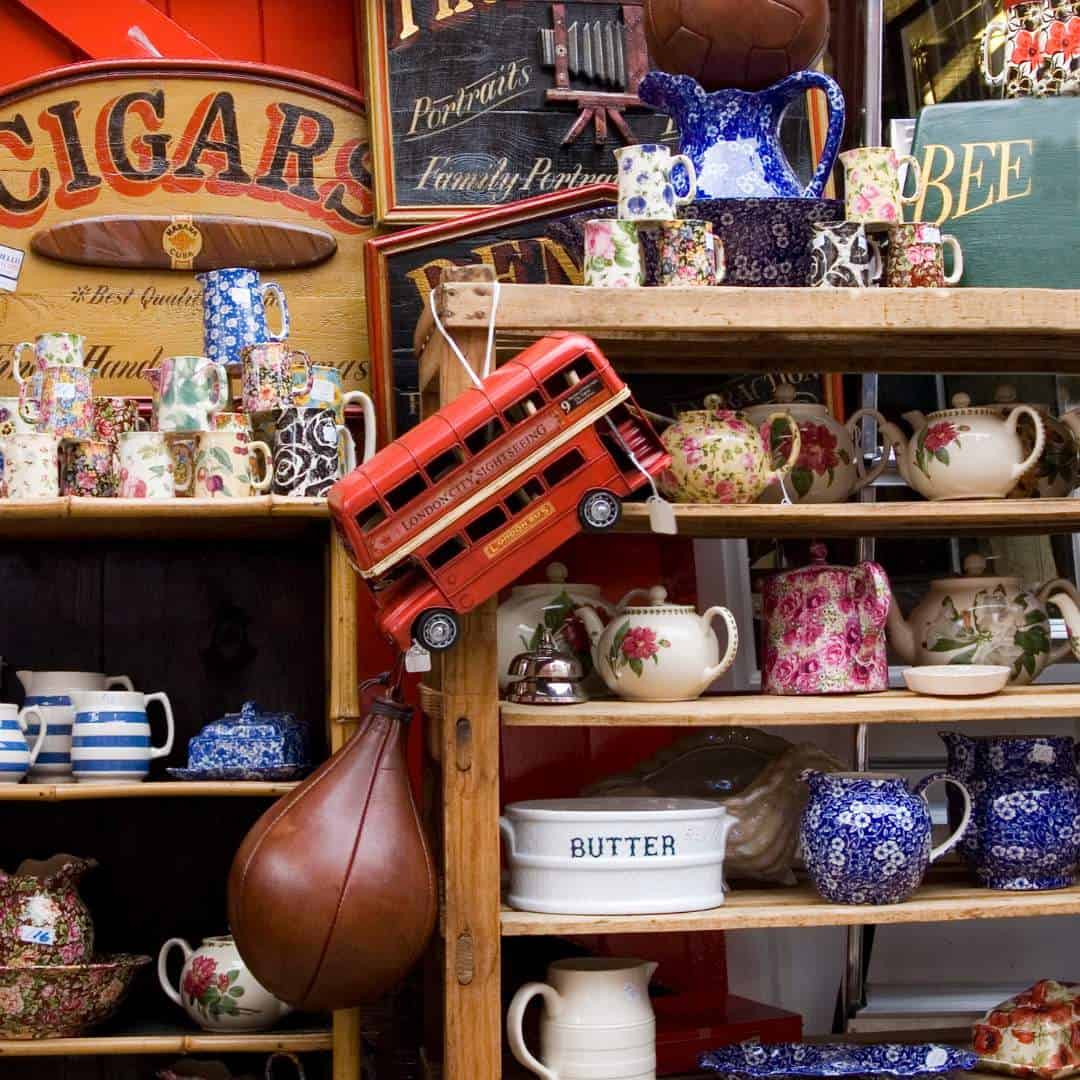 Go Shopping
As you walk around the town of Fort Macleod, you'll notice that there are lots of shops to peruse (on top of all of the antique and vintage stores listed above). With a good selection of boutique and local stores, you're sure to find some wonderful souvenirs or something unique to take home, especially if you check out some of the stores on Main Street. Some of our favourites include Macleod Living (for beautiful home decor), Wall2Wall Home Furnishings (for Canadian-made, one-of-a-kind furniture), and Twisted Hummingbird (a florist that also carries giftware and more). Also, don't miss Rafter 99 and Baby Ivory.
Play a Round of Golf
Location: 270 Lyndon Rd
Found directly west of Fort Macleod, the Fort Macleod Golf Course is one of the best golf courses in Southern Alberta. In fact, it's actually the oldest golf course in Western Canada! Founded in 1890, enjoy the 9-hole layout that is both challenging and beautiful; the fourth hole is especially famous due to its 173-yard par 3 that requires an accurate shot from the tee to avoid a further challenge. There's also a great clubhouse onsite for an after-golf meal.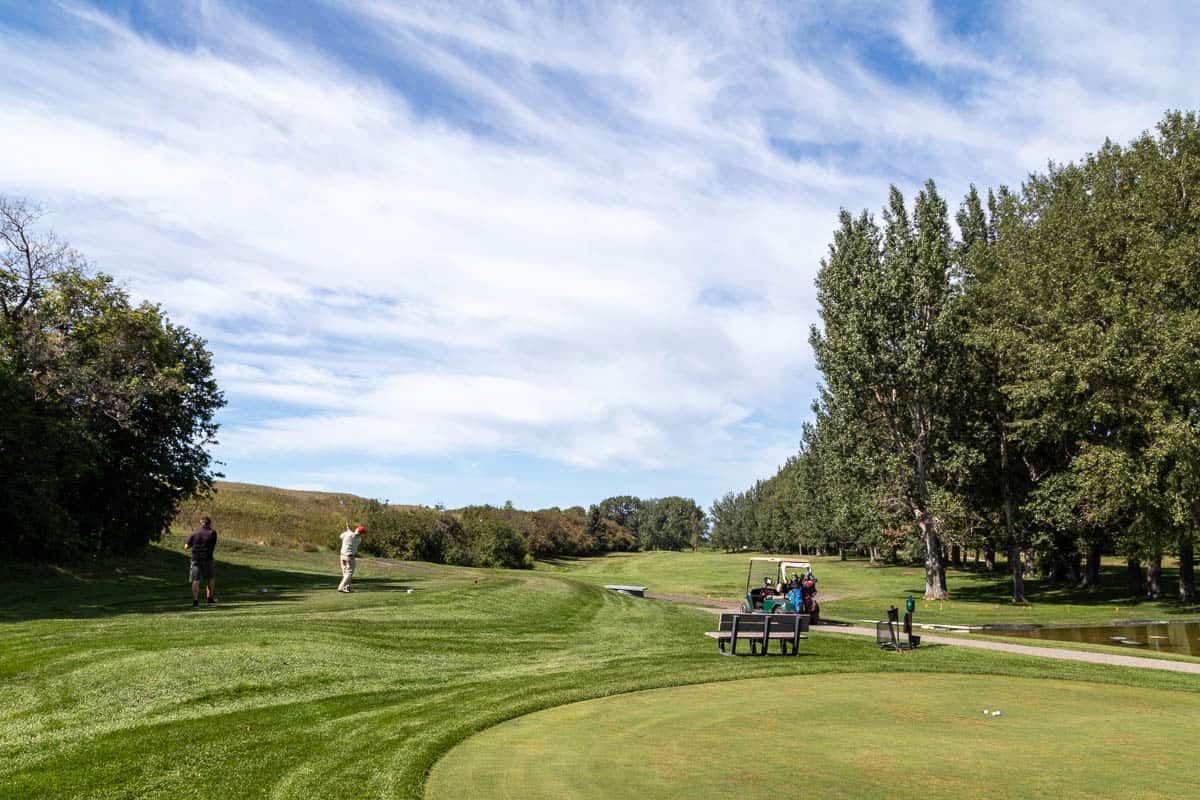 Enjoy Some Outdoor Swimming
Location: 235 21 St
New to Fort Macleod, the Fort Macleod Swimming Pool is now open! Found at the Fort Macleod and District Sports Centre, you can enjoy the fresh air and sunshine as you splash and swim, whether you're there for a class or for recreation. There are even private pool rentals available. Check the swimming schedule to know when the pool is open to the public… it's a fabulous way to beat the heat and enjoy a summer's day.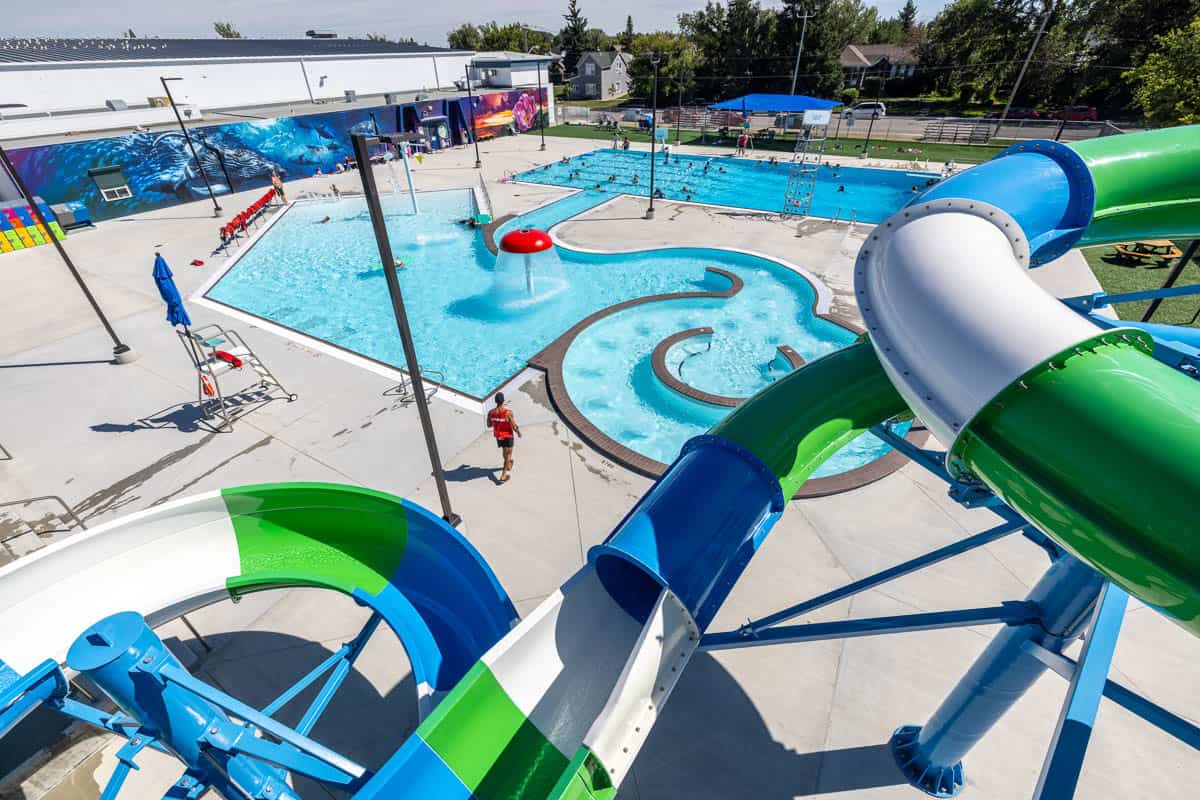 Play Hockey (and more) at the Recreation Centre
Location: 235 21 St
Head to the Fort Macleod & District Sports Centre to get out on the ice. Found conveniently in the centre of town, the arena is adjacent to the brand-new swimming pool. While summertime sees the arena filled with other events – think farmers' markets and more – in winter you'll find many people figure skating, playing hockey, and curling. Thankfully, there are public skating times so everyone can enjoy the rink!
Where to Stay in Fort Macleod
Sunset Motel
Location: 104 AB-3
Located on the west edge of town, Sunset Motel offers lots of comfortable rooms, including some with kitchenettes. With incredibly convenient access to downtown Fort Macleod and the nearby highways, the rooms are clean and quiet; a light breakfast is offered, as well as free wifi.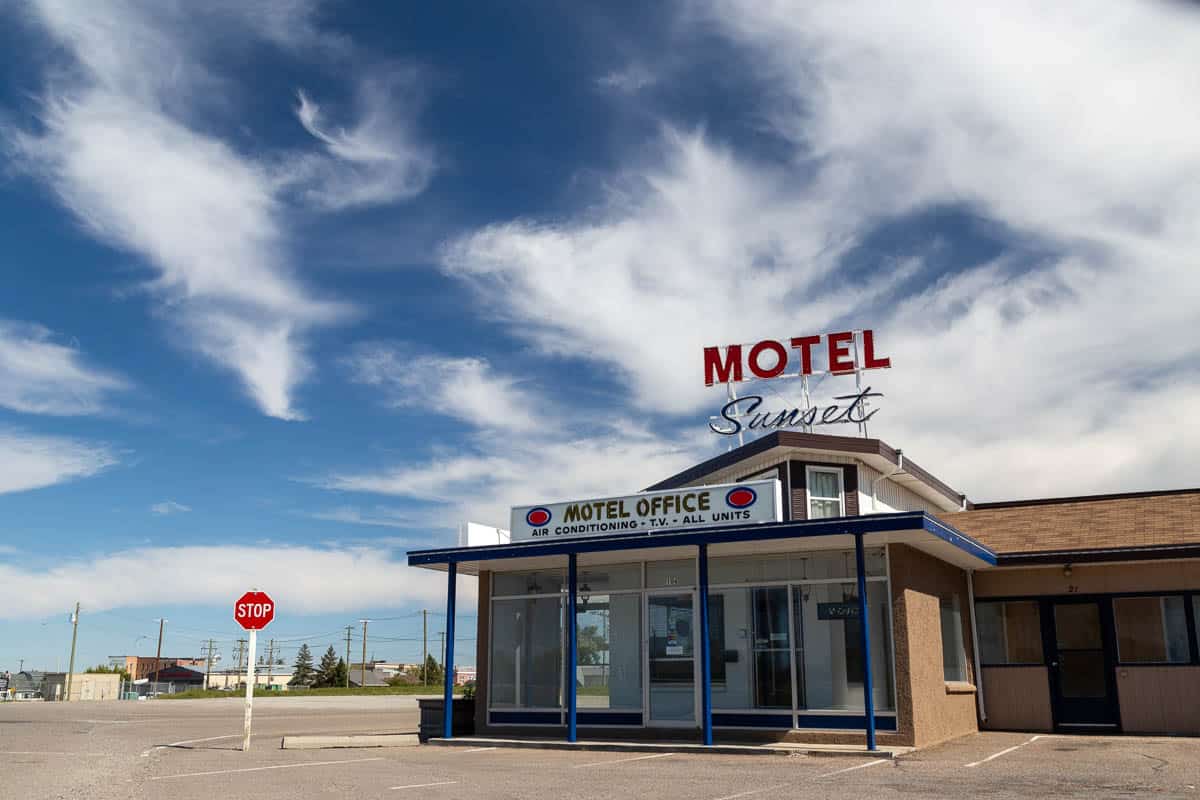 Daisy May Campground
Location: 249 Lyndon Rd
Found along the Oldman River and within walking distance of town, the Daisy May Campground is an excellent choice for a place to stay in Fort Macleod. With 110 sites (ideal for big groups) that include full hook-up, power, and water, log camping cabins, as well as non-serviced sites with fire pits, there is also a heated outdoor pool, hot tub, mini-golf course, and arcade. Enjoy the river access, full-service washrooms, and free wifi, too!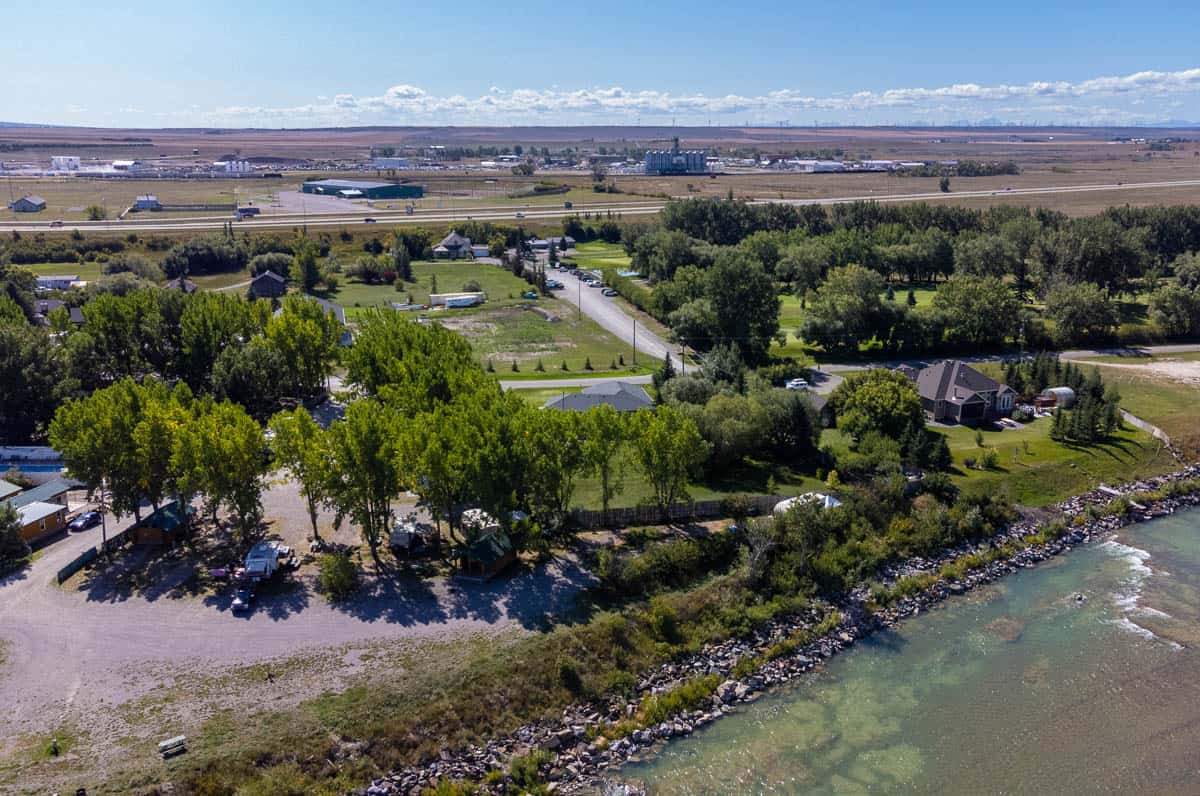 River's Edge Campground
Location: 262048 Lyndon Rd
River's Edge Campground is an RV park that's a perfect place to stay for those with their own RVs, whether you choose a daily or monthly rate. With the option for a riverfront view, all sites have 30 amp power, water, picnic tables, and fire pits. There are also a ton of amenities, including washrooms with free showers, ice and firewood available, and best of all, extremely friendly service!