Disclaimer: This page may contain affiliate links. Please review our full Terms and Conditions for more information and our Privacy Policy. Note that any pricing, operating hours, or other such information provided below may have changed since initial publication.
Compiled by the Road Trip Alberta team
Last Updated on March 22, 2023
HBO's TV series The Last of Us premiered in January of 2023 and was an instant megahit. Based on a video game by the same name, the story follows heroes Joel (played by Pedro Pascal) and Ellie (played by Bella Ramsey) across a post-apocalyptic United States. While it features a number of notable American cities like Boston, Kansas City, Salt Lake City, and more, the entire series was actually shot in Alberta, and is one of the biggest productions in Canada's history! As the show's star Pedro Pascal said: "There's such a powerful and dynamic physical landscape to Alberta." And in the show, that sentiment really comes through. So if you're a fan and interested in road-tripping to see prominent The Last of Us filming locations, then this article is for you.
We've designed a four-day, three-night trip that starts out in downtown Edmonton and takes you to the southern tips of the province (with suggestions for nice, non-apocalyptic things to do along the way as well).
Note that if you haven't played the game or watched the show, proceed to read with caution, as there are plenty of spoilers ahead.
Take this road trip to see important The Last of Us filming locations
DAY 1: Edmonton
The capital city of Edmonton is featured in the second episode, with the Alberta Legislature Building acting as the Massachusetts State House. Entire streets surrounding "The Ledge" (as it's known locally) were transformed to show the journey of Joel, Ellie, and Tess (played by Anna Torv) to this critical location. What follows is a highly pivotal scene in the series, where Tess is attacked by the zombie-like creatures, setting Joel and Ellie up to undertake the rest of the journey on their own.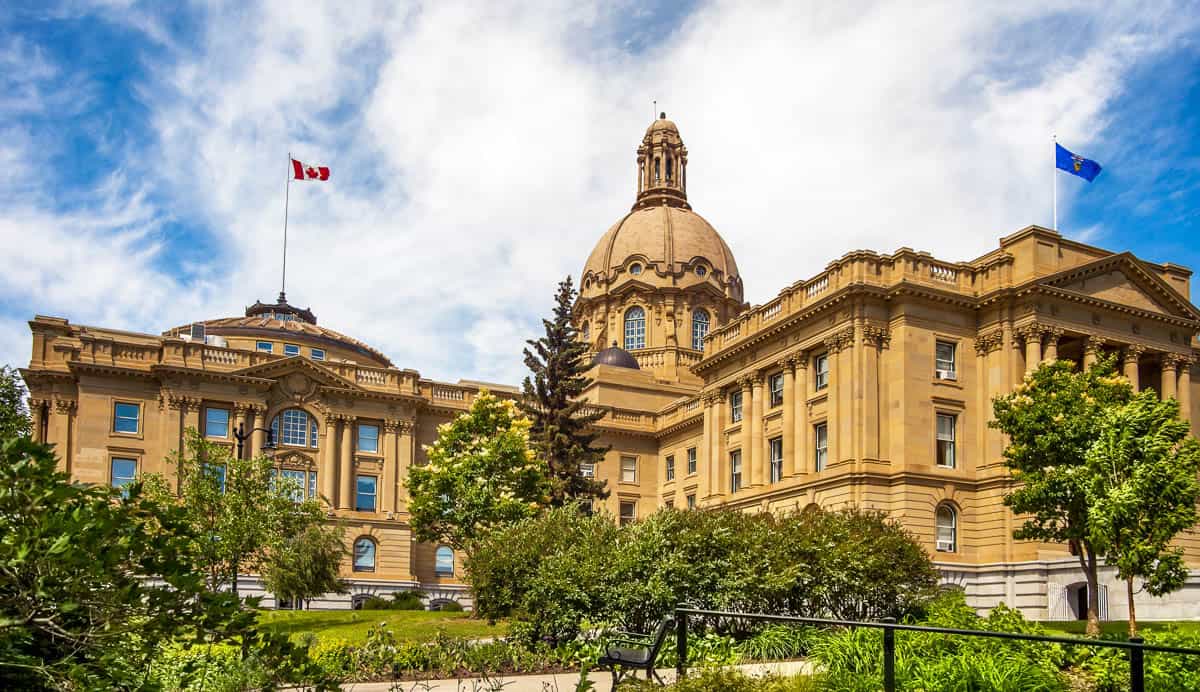 Guided tours of the Alberta Legislature Building are available. Also, take a walk down 100A Street, 104 Street and 108 Street to see if you can spot the standout scenes or even recreate some of the most remarkable shots.
Olds
From Edmonton, start driving south towards Calgary on Highway 2, but also plan a detour into Olds. 51st Street was transformed into a small Texas town for a few scenes in episode one.
Also filmed here was a stop at Willow Lane Barn. While you won't be able to go inside (unless you are attending an event there – it is a gorgeous wedding venue!) you can admire from afar and say that you visited the spot where Joel and Ellie ravished a meal served up in a dining hall by Joel's brother, Tommy (played by Gabriel Luna) in episode 6.
After you've completed the drive from Edmonton to Calgary, check into one of these excellent Calgary hotels (we suggest picking one downtown), and you might want to get started on the list of all the filming locations in the city, as noted below.
For dinner, head to Model Milk – not only is it one of our personal fave Calgary restaurants – but it was also one that Pedro Pascal loved!
DAY 2: Calgary
Get ready for an epic day of sightseeing and selfie-snapping, because Cowtown was the site of so many filming locations from the show. Here are some of the most important stops to make:
DOWNTOWN CALGARY
Downtown Calgary was the setting for many scenes – often nondescript shots in parking lots, tunnels, and staircases – but the neighbourhood of Inglewood held the built set for the Boston quarantine zone, and thus much of the first episode was shot here (grab a cuppa at Rosso Coffee on 24th Ave & 7th St SE – the built set was across the street)!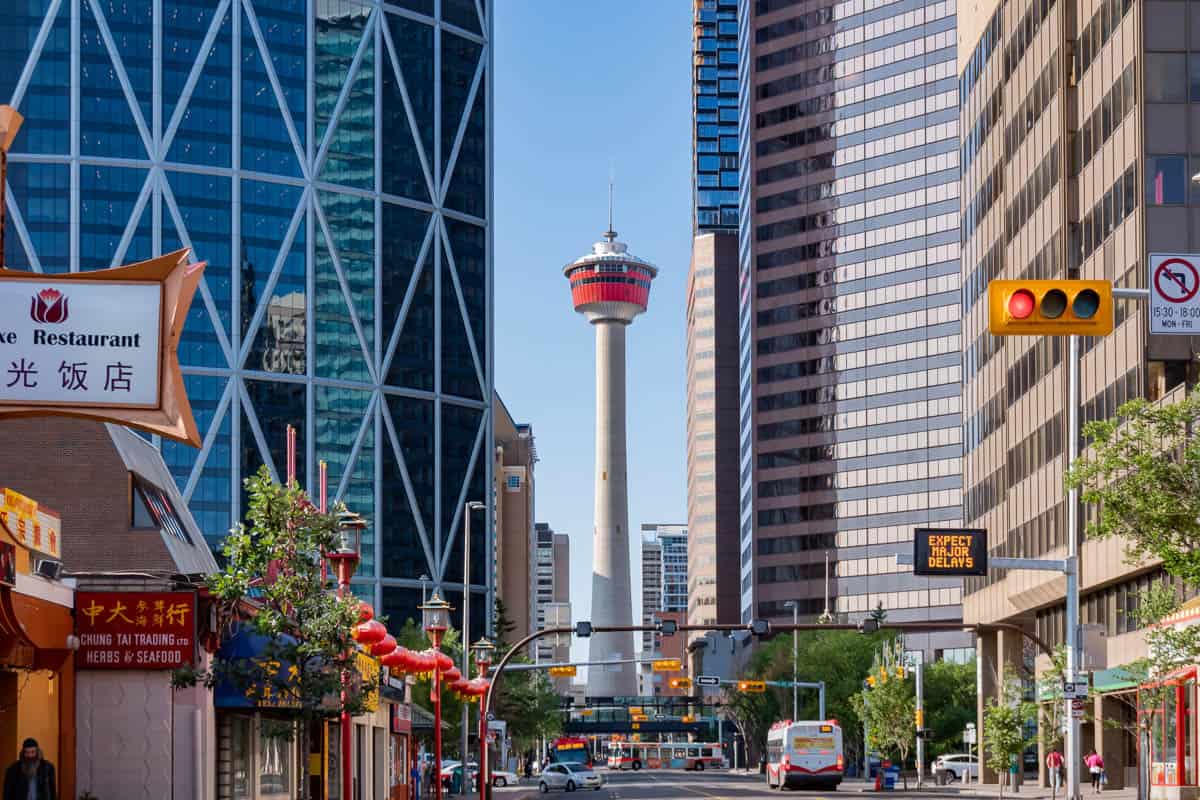 There are also plenty of other recognizable spots with quick glimpses throughout the show. The historic Bell Block building (1002 Macleod Trail SE) was seen in the first episode, as was Calgary's infamous Globe Cinema (617 – 8 Ave SW) – even with the sign left in.
PHO ANH HUYEN VIETNAMESE NOODLE HOUSE
Remember that opening scene in episode two at a restaurant in Indonesia? That was actually the Pho Anh Huyen Vietnamese Noodle House on 1403 Centre St NW.
4TH AVENUE FLYOVER
As you drove into downtown Calgary (taking Memorial Drive west from Deerfoot Trail), the scene in front of you already might have triggered your memory of the show. This major overpass was shut down in October of 2021 and transformed to produce memorable scenes of a post-apocalyptic world in episode two, as Joel, Ellie and Tess made their way to the Massachusetts State House.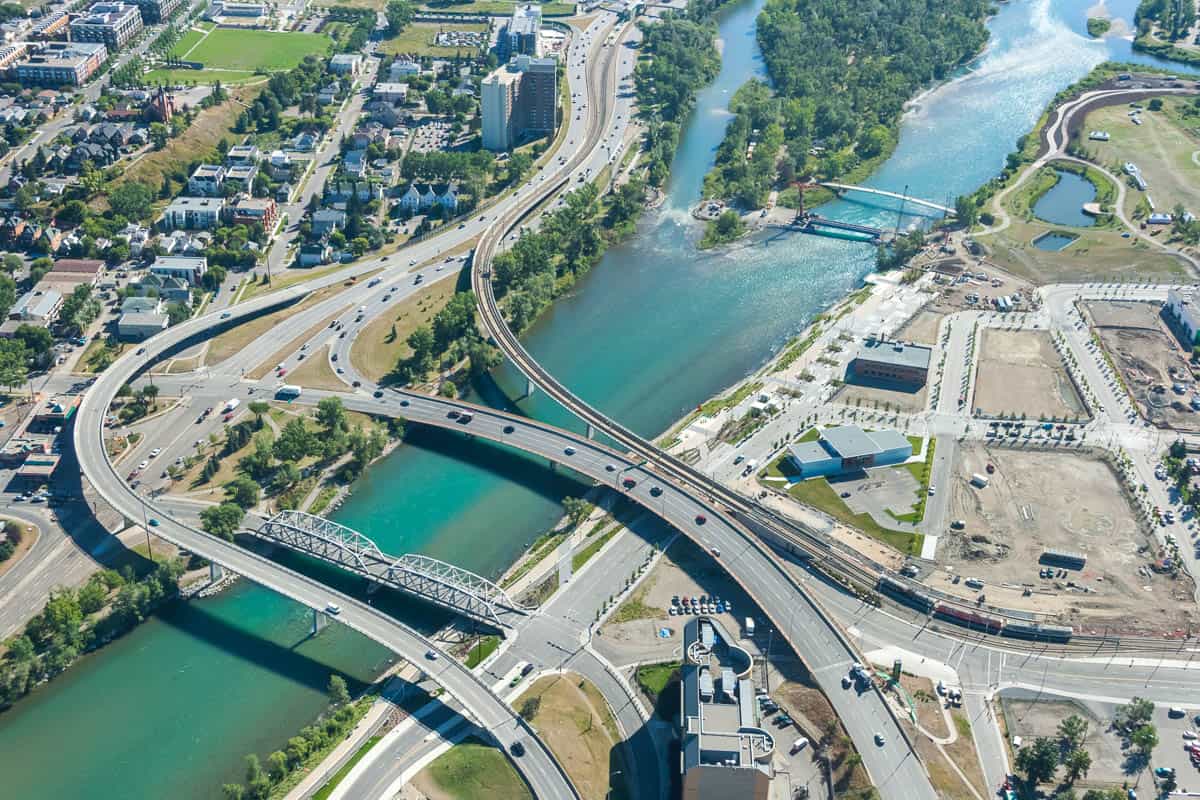 THE LAUNDROMAT
In Kansas City, in episode four, Joel and Ellie crashed their pickup truck into a laundromat which led to their run-in with the revolutionary group led by Kathleen (played by Melanie Lynskey). While the laundromat was actually a built set, the area it was situated in is easily identifiable! Walk or drive north along Macleod Trail and look down an alley on the right, between 11th and 10th Ave SE.
CALGARY ZOO
When we watched the scene in episode 9 where Ellie fed the giraffe (in supposed Salt Lake City), we were certain it was created via CGI. We were very wrong! You can actually meet Nabo, the bull Masai giraffe who resides at the Calgary Zoo (210 St. George's Drive NE), who is now famous by association with the show.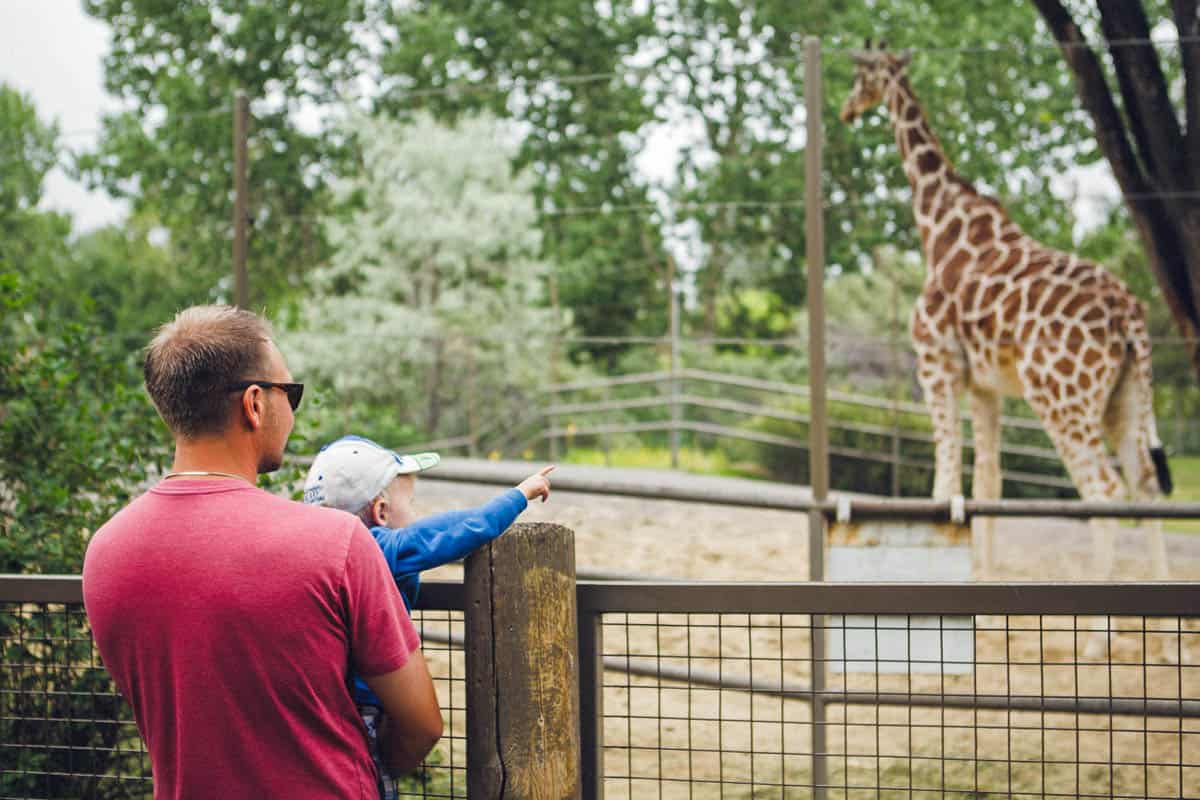 HOTEL ARTS
Remember that terrifying scene in the Boston Museum in episode two? The entrance to the museum was actually shot at the Hotel Arts (119 – 12 Ave SW).
CALGARY NORTHLAND VILLAGE MALL
This mall carried the storyline in episode seven in which Ellie and her best friend Riley (played by Storm Reid) were attacked while enjoying an epic evening of exploration, games, and more. Sadly, it is currently unvisitable, as it is under construction to become an open-air mall. Stay tuned as it is slated to open in 2023 (although it will likely be pretty unrecognizable from the show).
HERITAGE PARK
Head to the Wainwright Hotel at Heritage Park, a large open-air museum in Calgary's southwest, to situate yourself in the exact spot where Joel and Tommy had a private conversation in episode six. (Trust us and sample the Fry Bread while you're there.)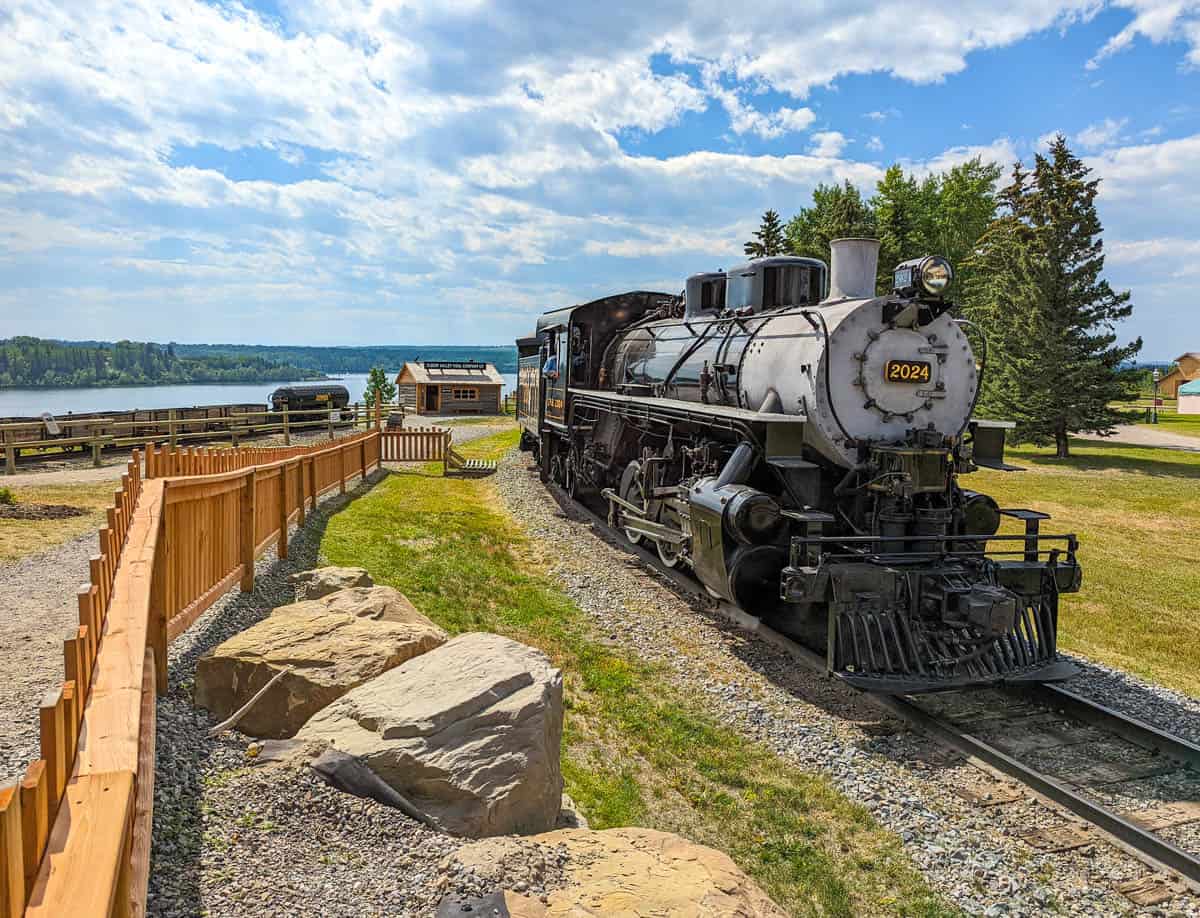 FISH CREEK PROVINCIAL PARK
Outdoor lovers who live in southern Calgary quickly identified the Shannon Terrace pedestrian bridge that Joel and Ellie walked over in episode three. To see it, park at the Shannon Terrace day-use area in the provincial park. From there, it's roughly a five-minute walk to the bridge.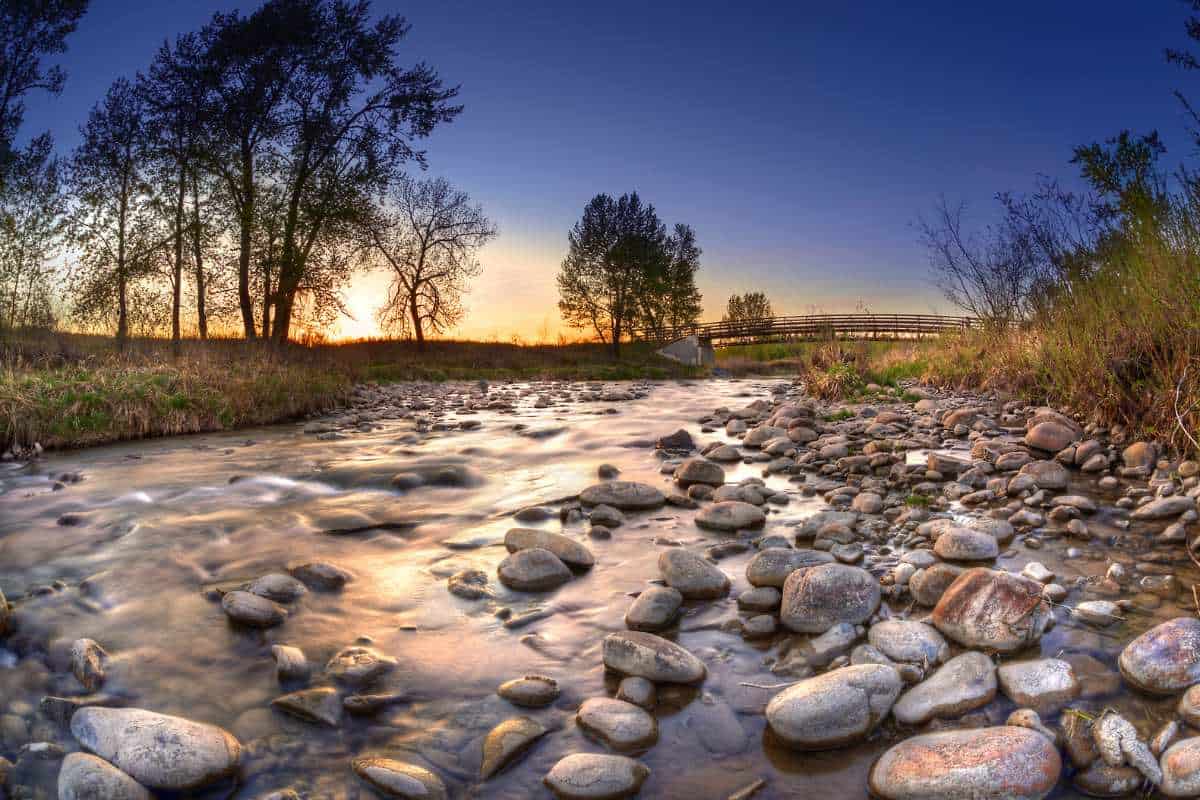 MOUNT ROYAL UNIVERSITY & SOUTHERN ALBERTA INSTITUTE OF TECHNOLOGY (SAIT)
In early winter of 2021, both of these post-secondary institutions hosted the cast and crew, as they were made over to look like the University of Eastern Colorado (including having vines, leaves, and sandbags added, plus snow was removed). Here, Joel and Ellie were making their way to a supposed Firefly compound in episode six, only to be attacked. This is where Joel was impaled.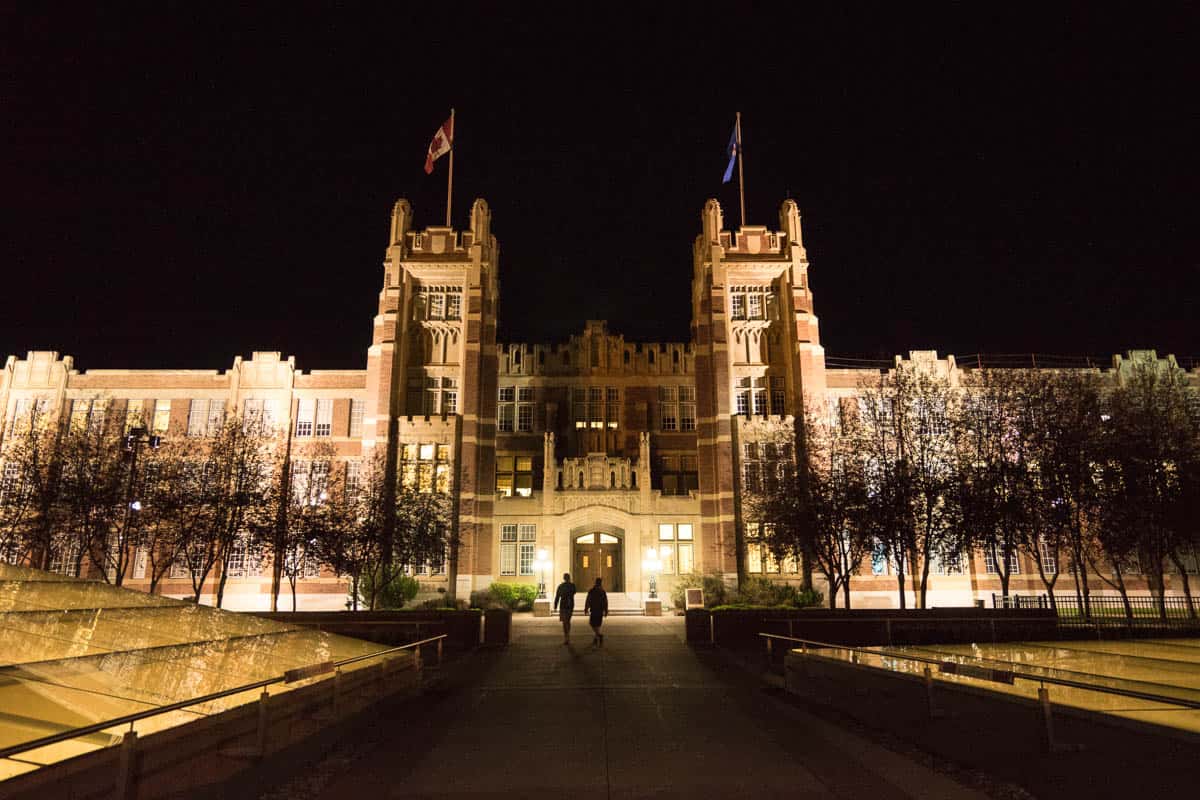 SAIT's Senator Burns Building also played home to the Indonesian Ministry of Health, with the lounge and hallways seen in the first few minutes of episode 2.
For your second day in Calgary, maybe take a break from apocalyptic gazing and find some fun in the city! We suggest eating at our fave Mexican restaurant – Native Tounges – and also picking one of these awesome guided Calgary tours to do.
DAY 3: Canmore & Area
Today, you head to one of the most scenic spots in Alberta, and the most beloved of all The Last of Us filming locations! Both stars raved about this mountain resort town, and with good reason. Get your caffeine fix early at one of Calgary's great coffee shops, and then make your way west on Highway 1 from Calgary to Canmore.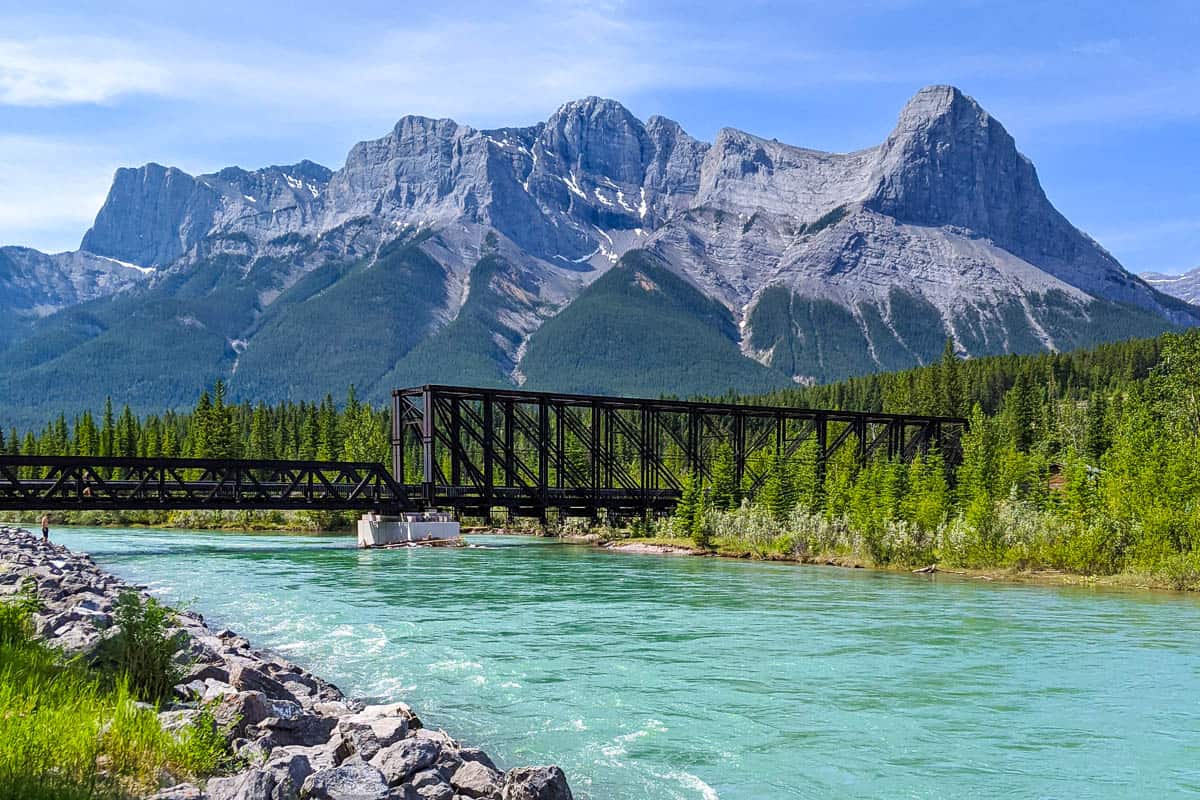 The whole town was transformed into Jackson, Wyoming, and walking down the main street of Canmore will trigger many memories from the show. It played the backdrop for most of episode six, and besides wandering the streets, don't miss seeing the Canmore Engine Bridge – a gorgeous spot in the hit show where Joel and Ellie crossed just before getting to Jackson.
While there, head a bit out of town to Bow Valley Provincial Park and hike the Barrier Lake Lookout Trail. This gorgeous overlook (altered to show the town of Jackson) was the final scene of episode 9. (We may have shed a couple of tears at this scene – but don't worry – season two is coming! Although it is yet to be announced if the show will return to Canada for filming.)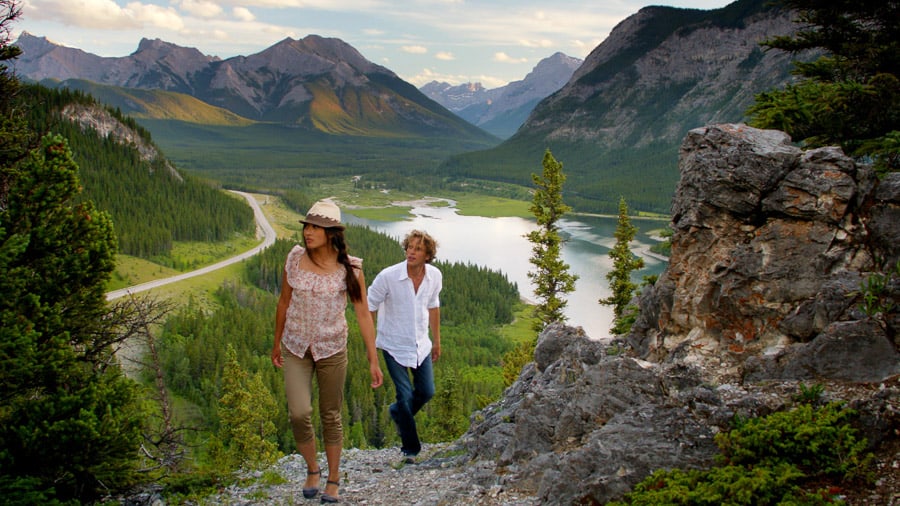 If you want to extend your road trip by a day or two, we suggest adding a night here. There are SO many amazing things to do in Canmore, and many fabulous Canmore restaurants! Plus, with some extra time on your hands, you can also take a drive into Kananaskis and peep at some other scenes from the HBO show – like, some gorgeous overhead views of driving along Highway 40 were used (although note that portions of that road are closed in winter).
DAY 3: Heading south
On day three, the stops are going to come hot and heavy as a lot of ground is going to be covered in southern Alberta. Head back towards Calgary on Highway 1, but then turn south on Highway 22X, and then Highway 22 east towards Priddis for a total of 113 km.
PRIDDIS
The small town of Priddis was home to pivotal scenes in episode four. The Priddis General Store is where Joel had some supplies stashed, and the nearby Ann & Sandy Cross Conservation Area showed some beautiful shots of Joel and Ellie hiking.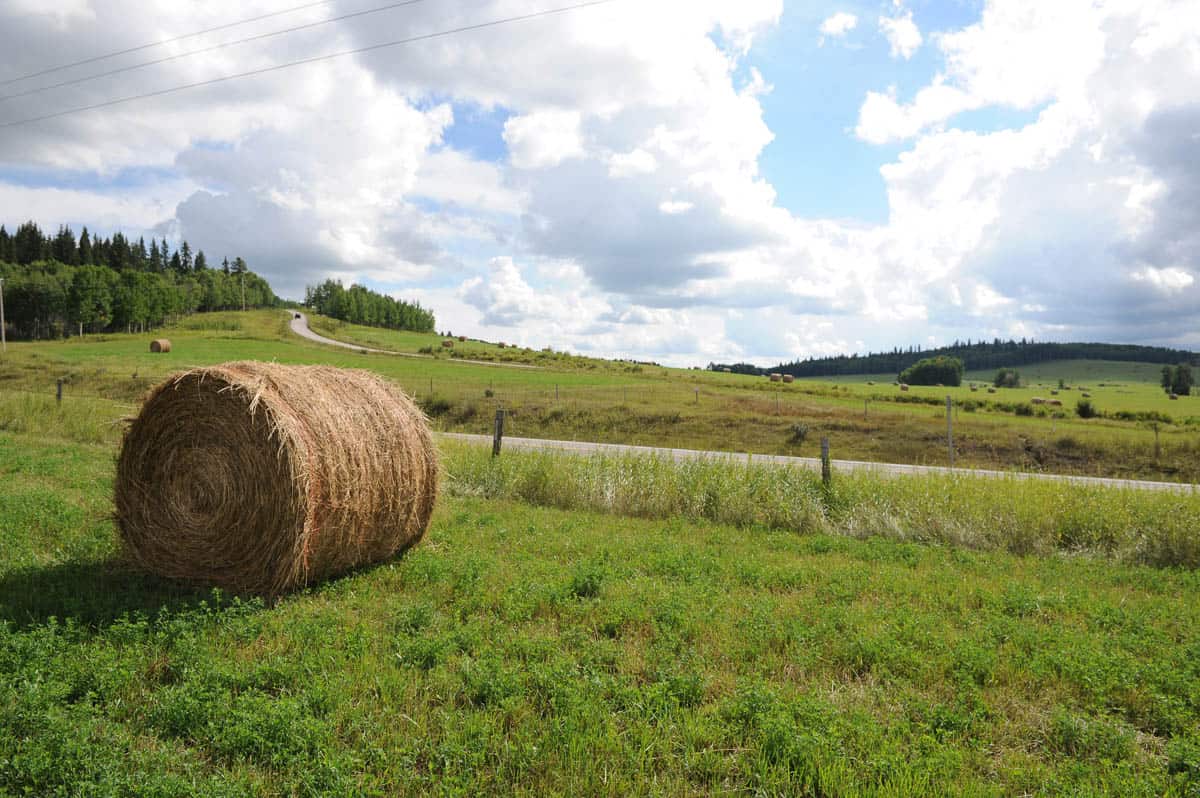 From Priddis, head south on Highway 22 and east on Highway 549 into Okotoks.
Optional side trip!
Although it is a little out of the way, visiting Sheep River Falls will put you in the same setting as Joel and Ellie while resting by a river, just downstream from the falls, in episode three. To get there, instead of taking Highway 549 into Okotoks, keep heading south on Highway 22 until you arrive at the former town of Turner Valley. From there, go west on Highway 546 into Sheep River Provincial Park. Note that this will add over an hour of driving time to your day, and Sheep River Road is only open in summer months.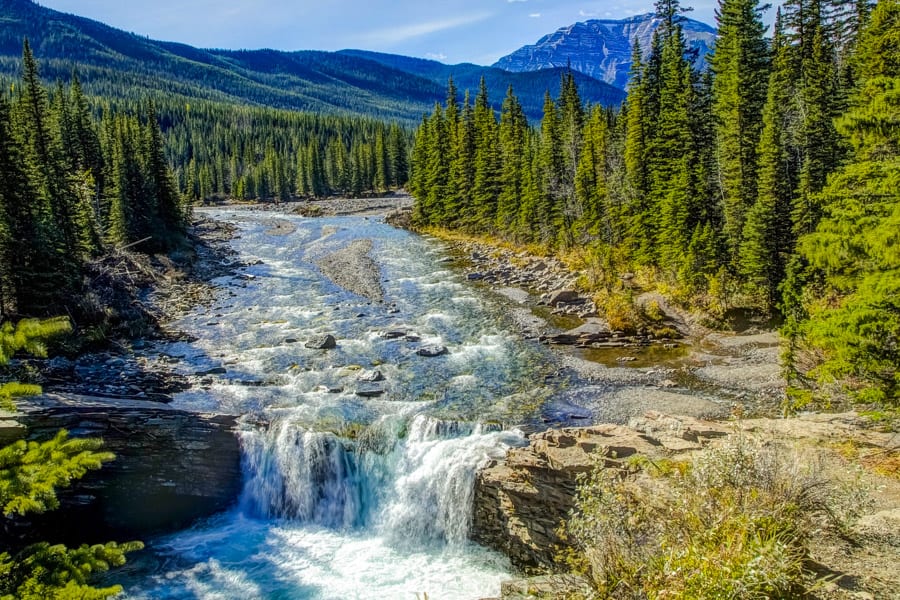 OKOTOKS
The Suntree neighbourhood in the small city of Okotoks was home to a battleground in episode eight. While most of that episode's scenes were filmed in Waterton Lakes National Park, Ellie can be seen leaving 501 Suntree Place (an abandoned house) before her run-in with cult leader David.
HIGH RIVER
This small city, just 22km south of Okotoks on Highway 2, is no stranger to filming iconic shows. It serves as the home base for CBC's heart-warmer called Heartland, so being home to several apocalyptic filming locations for The Last of Us is certainly a departure! While a couple of quick shots can be seen in episode one – Evelyn's Memory Lane Diner was very recognizable where Joel and his daughter Sarah (played by Nico Parker) are chased through a restaurant, plus the entire series opened on the quiet Sullivan Road cul de sac in town – one of the most memorable episodes of the whole season was almost entirely shot here.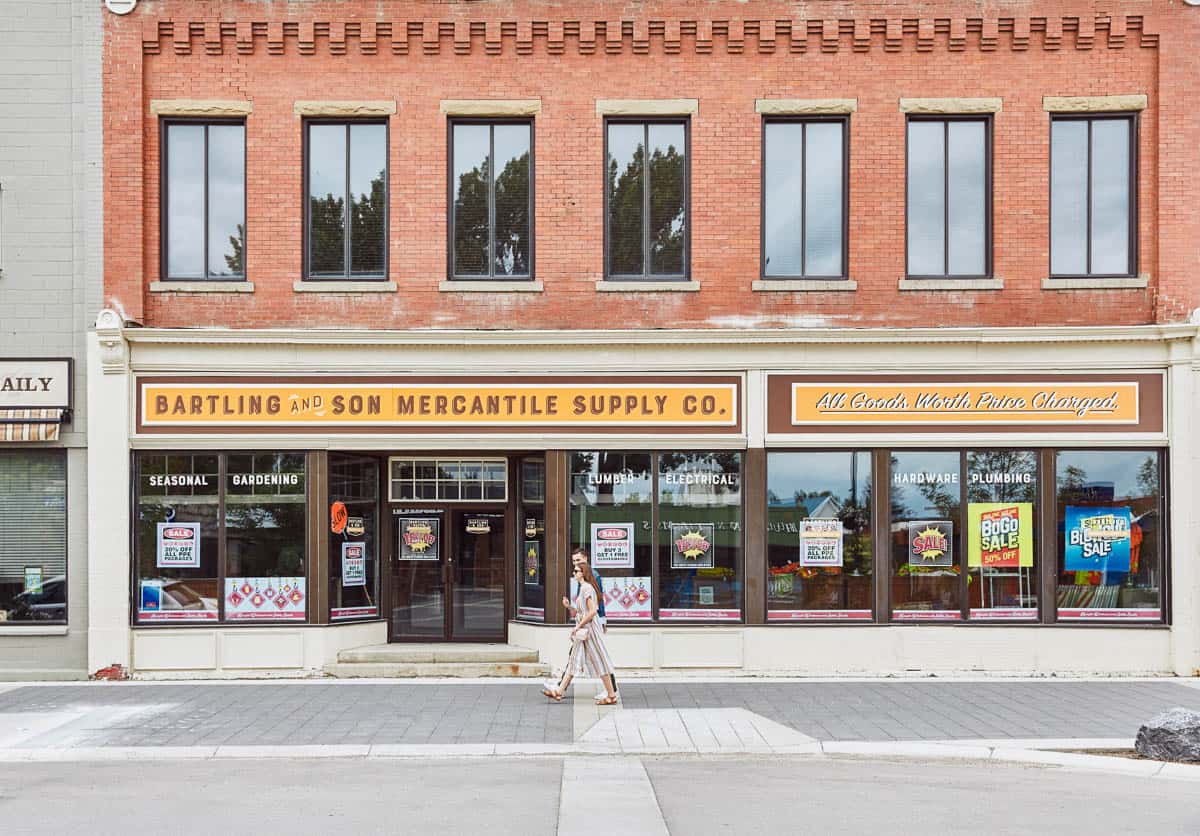 Episode three, in which we watch Bill (played by Nick Offerman), and Frank's (played by Murray Bartlett) heart-wrenching love story, was mostly shot in the High River neighbourhood of Beechwood. This residential neighbourhood, abandoned after dramatic floods hit the city in 2013, was the perfect setting for Bill and Frank's house.
NANTON
Keep heading south on Highway 2 until you arrive at Nanton (only 30km further) to find the Ranchland Inn, where Joel, Ellie, Sam (played by Keivonn Woodard) and Henry (played by Lamar Johnson) retreated for safety in episode five. Across the street from there is where Henry was buried after he was overcome with the deadly infection. This is also where you see a production oops, where a small bit of a UFA (United Farmers of Alberta) sign can be seen in the show.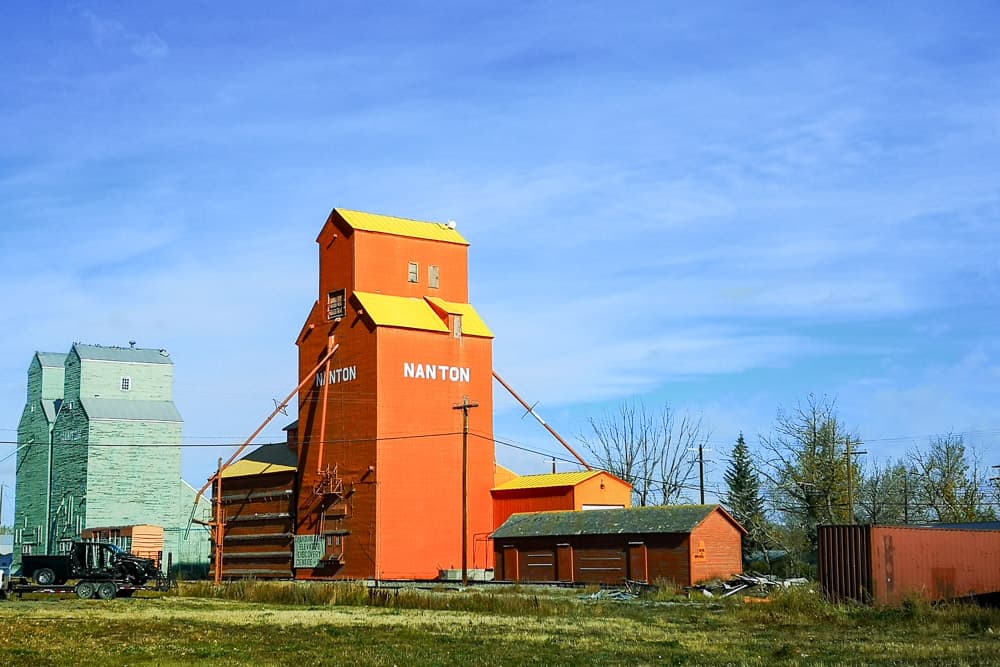 FORT MACLEOD
Southward bound, again! Keep going on Highway 2, and when you pass through Clareshom, take a quick glimpse east of the highway in town – that water tower you see was also visible in episode four.
But the big draw is Fort Macleod – 81 km south of Nanton – as it predominantly stands in for Austin, Texas, in episode one. This small town is once again no stranger to moulding itself into other locations – as it has previously been used for such big productions as Brokeback Mountain, Ghostbusters: Afterlife, Fargo, and more. And as the cordyceps fungus outbreak took over Austin, so did it take over main street Fort Macleod.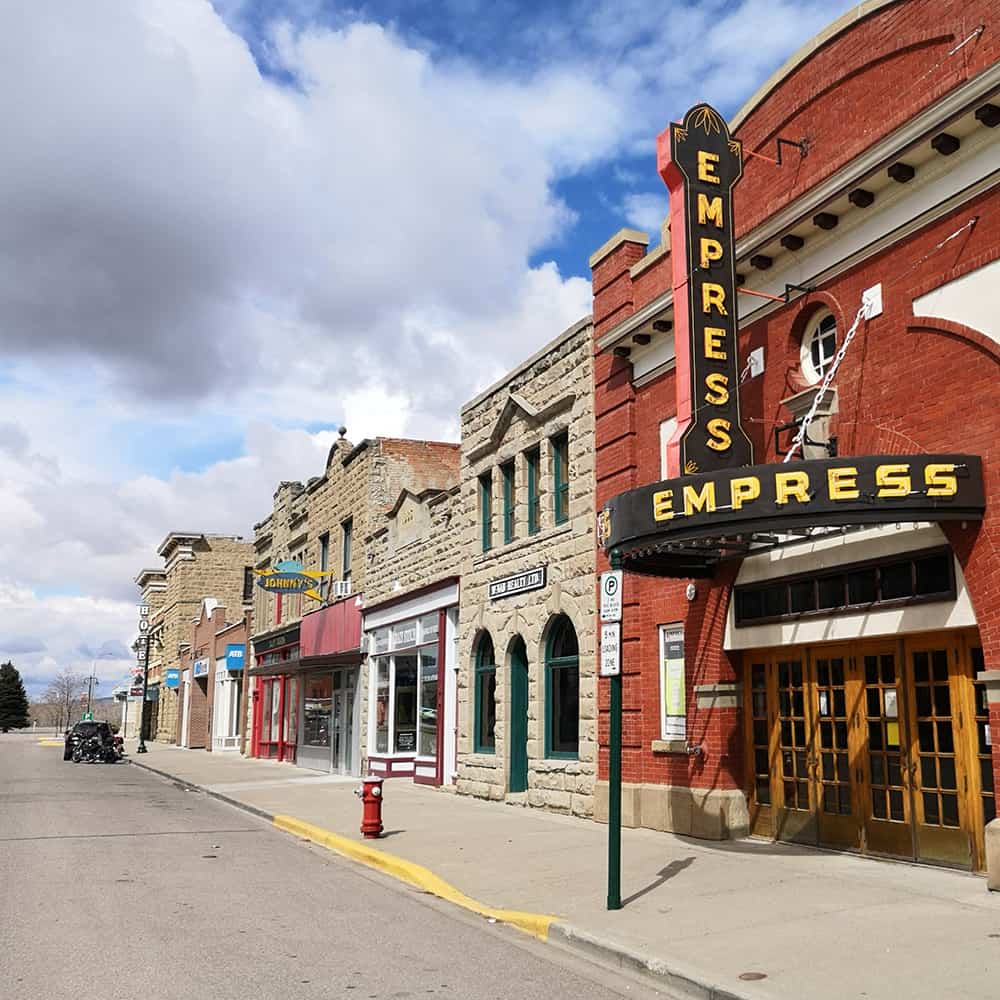 Notably, pre-outbreak, Sarah got Joel's watch fixed at Lone Star Watch Repair Store here, with the local Don's Barber Shop in the other half of the building. As chaos started to take over the streets, Samuel Roland Antiques is recognizable, as are Johnny's Restaurant and the iconic Empress Theatre.
LETHBRIDGE
From Fort Macleod, take Highway 3 east to Lethbridge (50 km). Although Alberta's third-largest city is only seen via a quick glimpse of the massive High Level Bridge (also called the Lethbridge Viaduct) with a collapsed portion, it's worth the detour for that view.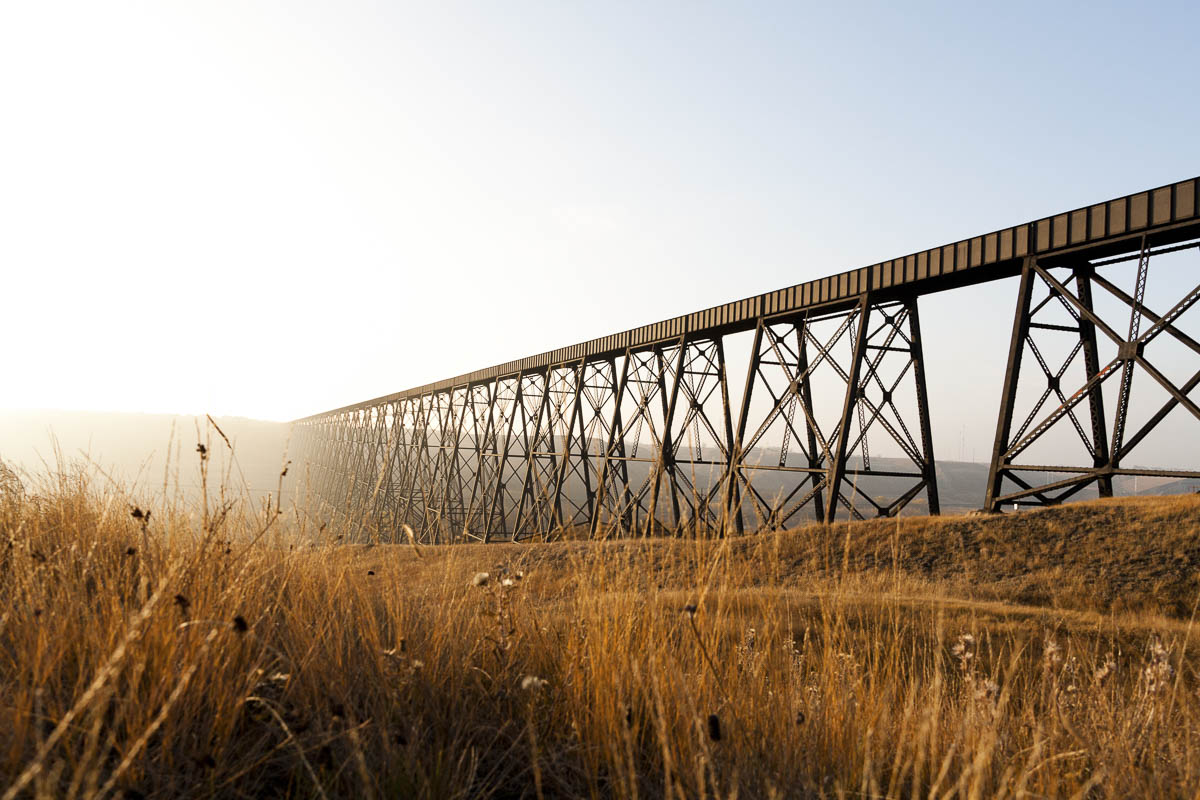 DAY 4: Waterton Lakes National Park
The last day of our road trip takes you into one of the best-kept secrets in Canada – Waterton Lakes National Park. To get from Lethbridge to Waterton, take Highway 5 southwest for just over an hour and a half of driving time.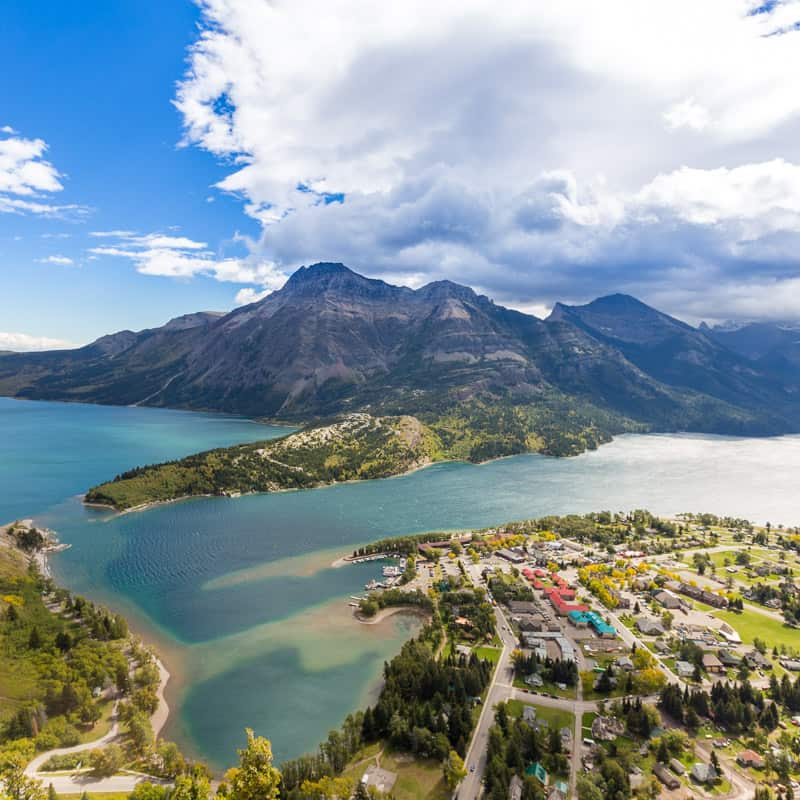 The townsite was featured heavily in episode eight. Ellie encounters a faith-based group living in the town and eventually ends up caged in the kitchen of the Bayshore Inn & Spa (depicted in the show as the Silver Lake Steakhouse). The Tamarack Garage is also visible, rebranded as the Silver Lake Rental Shop, as are the gorgeous shores of Waterton Lake, where Joel and Ellie embrace after she escapes.
So maybe you could have squeezed this stop in yesterday, or you could just pack up and go home now, but don't waste the fact that you are in this gorgeous national park! Spend another day or two enjoying all the things to do in Waterton, and check in to one of the awesome Waterton hotels.
In addition, note that these are just a handful of the 180 identifiable The Last of Us filming locations!
For a fuller list, see this map put together by Travel Alberta.
The Last of Us – Season 2
We don't know yet if Season 2 will be filmed in Alberta, but we sure hope so. It will be a while though with Bella Ramsey predicting late 2024 or early 2025. All we know is we can't wait. Stay tuned!