Disclaimer: This page may contain affiliate links. Please review our full Terms and Conditions for more information and our Privacy Policy. Note that any pricing, operating hours, or other such information provided below may have changed since initial publication.
Compiled by the Road Trip Alberta team
Last updated on January 27, 2023
The diversity of Alberta's towns and landscapes is not only enjoyable to locals and tourists alike, but Hollywood has been paying attention as well. Increasingly, both movie and TV producers are choosing Alberta filming locations to include in their lineup, and have brought big names up here with them. Think Leonardo DiCaprio, Anne Hathaway, Kirsten Dunst, Brad Pitt, and People Magazine's most recently anointed sexiest man alive, Paul Rudd.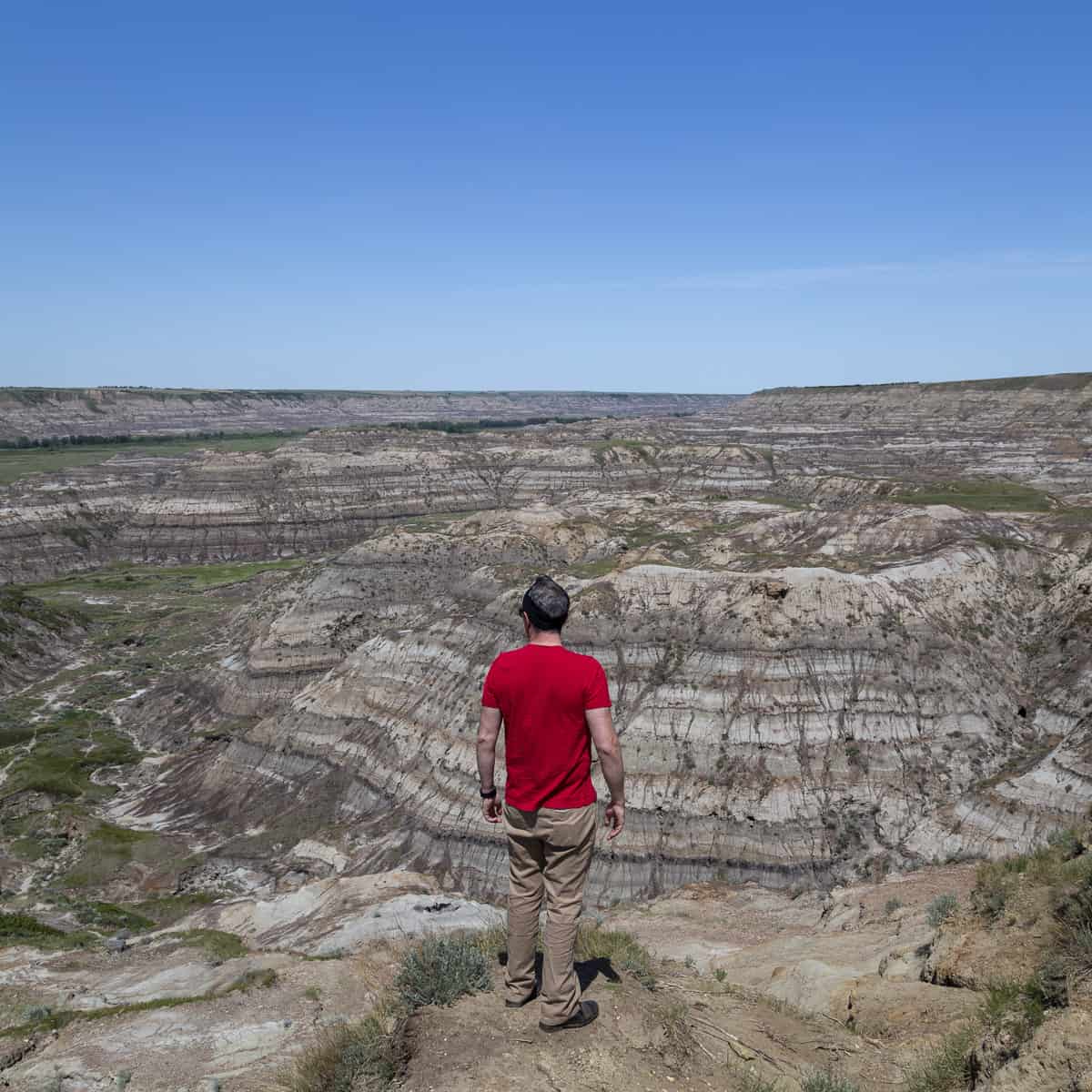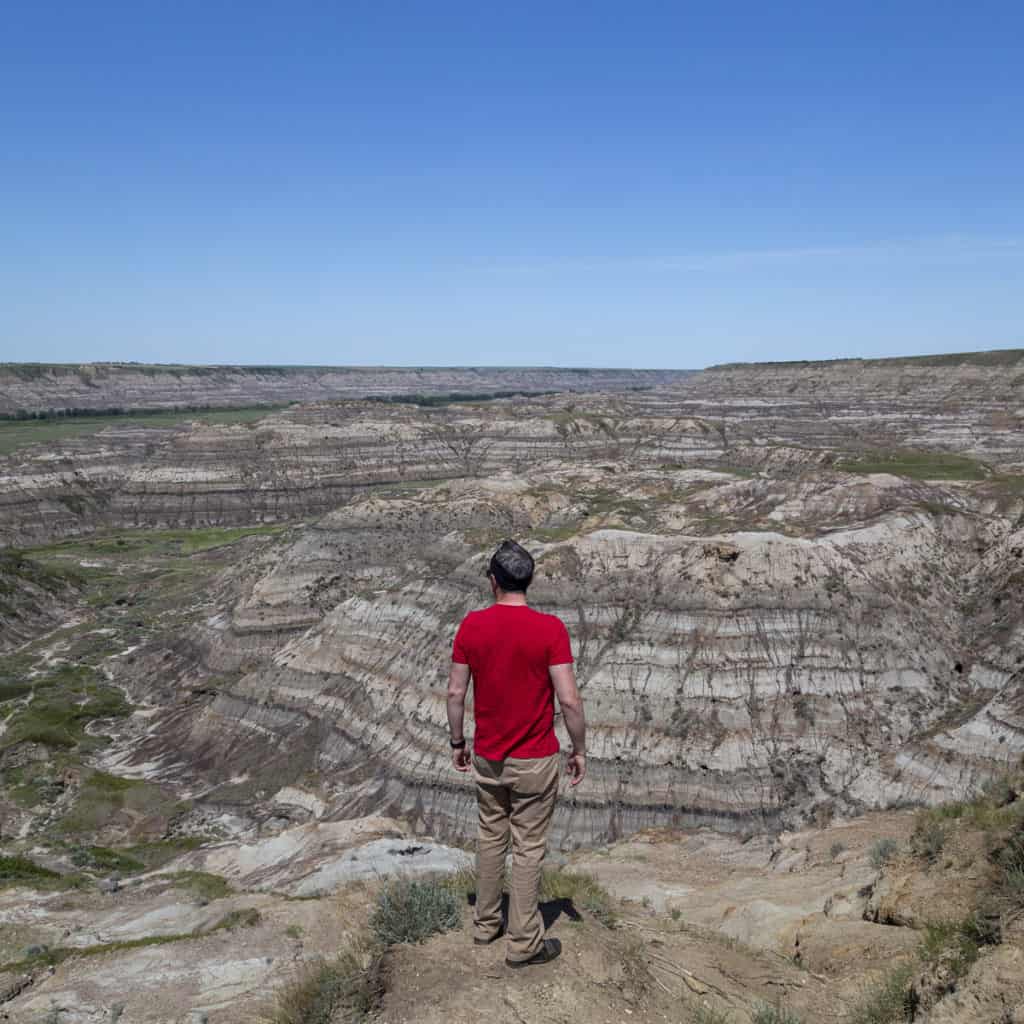 While the Rocky Mountains are of course a big draw, so are the beautiful Canadian Badlands that stretch on the eastern side of the province. You can also often spot towns like Ford Macleod, Longview, High River, and more. We can't think of any better reason to plan a road trip than to recreate some scenes from these Alberta movie locations (and TV, too)!
Alberta Movie Locations
Ghostbusters: Afterlife
Perhaps one of the newest films on this list, Ghostbusters: Afterlife starring everybody's favourite Paul Rudd was actually filmed in Calgary, Turner Valley, Drumheller, and Fort Macleod! Also starring Finn Wolfhard and McKenna Grace, the supernatural comedy takes place in Oklahoma… but don't be fooled, it is indeed filmed in Alberta.
While you might be distracted by keeping an eye out for the original cast – hello, Bill Murray and Dan Aykroyd – also try to spot the Alberta movie locations throughout the film, including the historic Lougheed House in Calgary, the Bleriot Ferry on Red Deer River, Turner Valley Gas Plant, downtown Drumheller, the Empress Theatre in Fort Macleod, and Horsethief Canyon near Drumheller.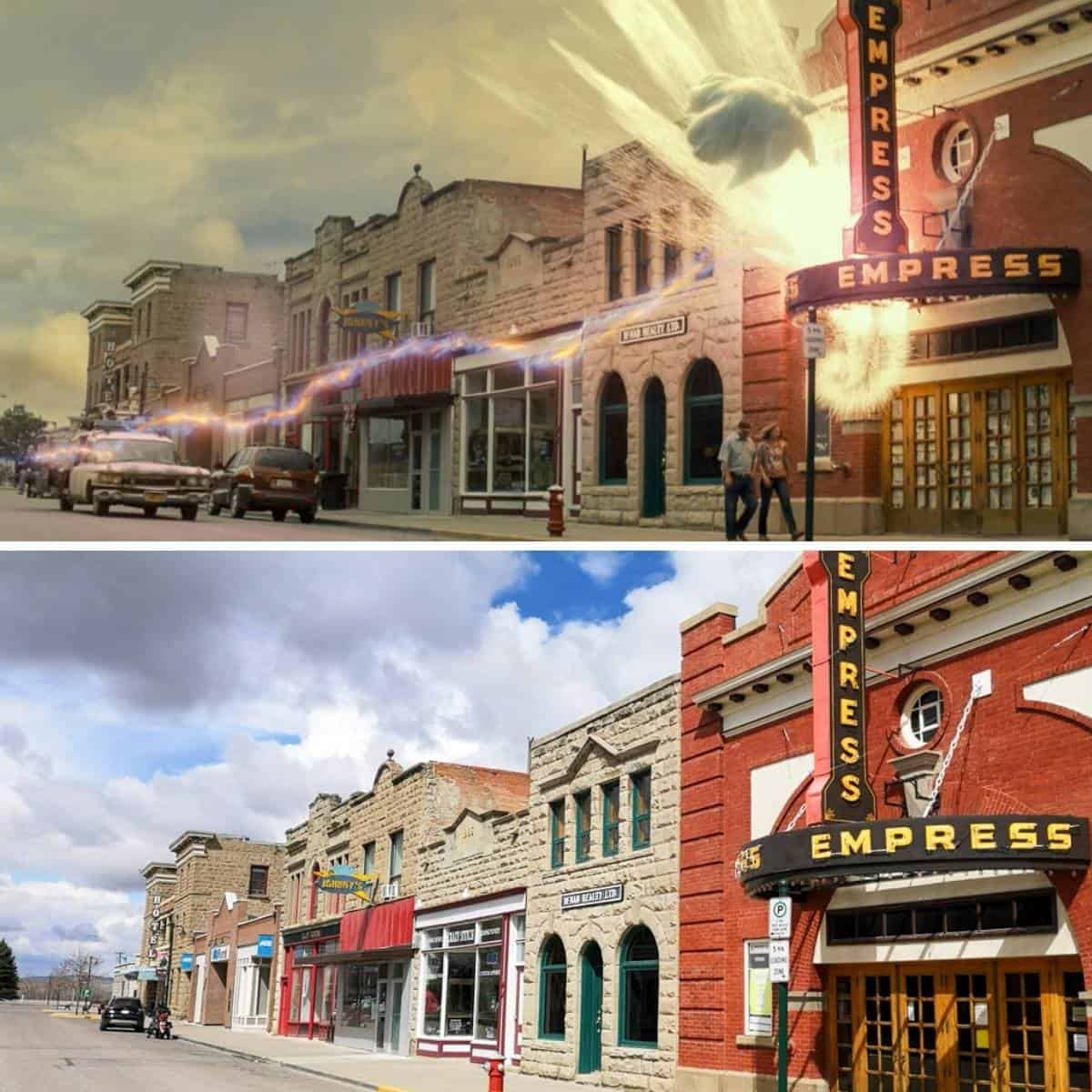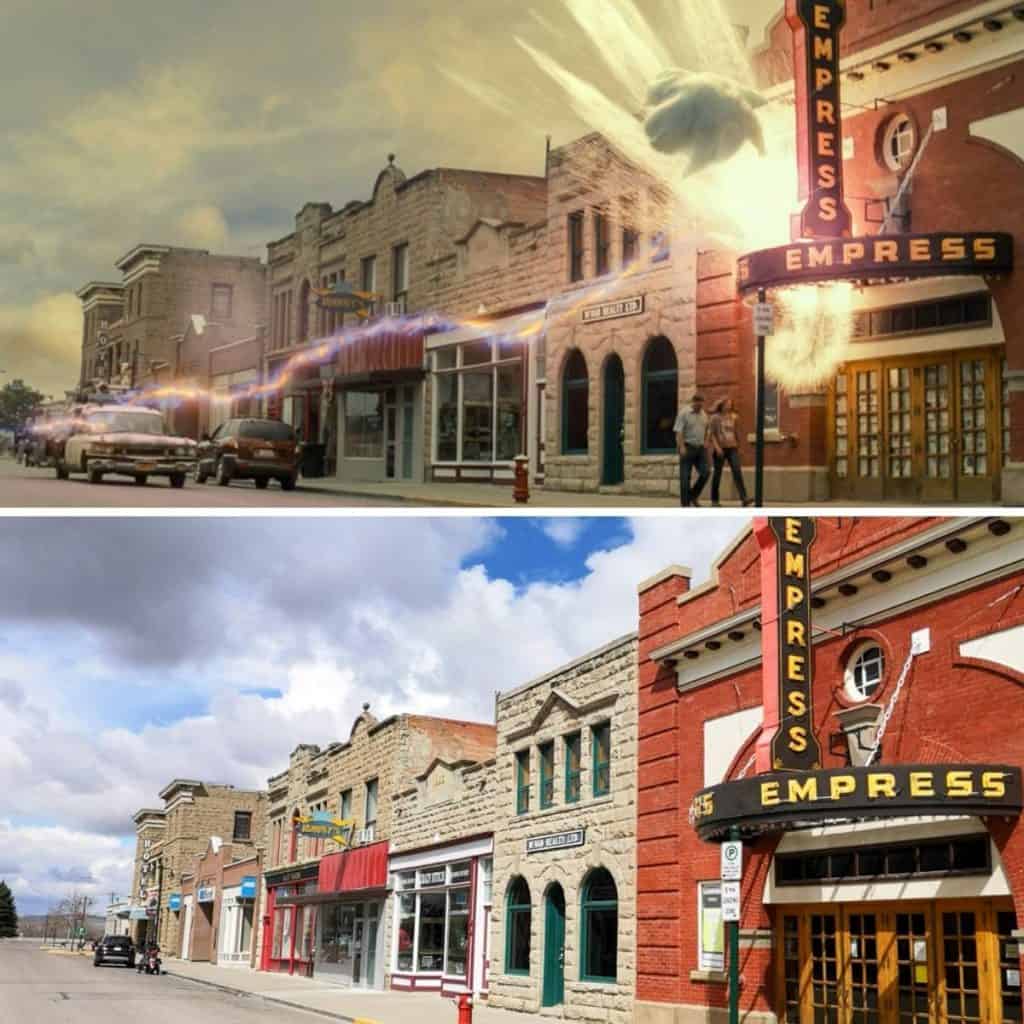 Brokeback Mountain
Ang Lee's beautiful love story starring Heath Ledger and Jake Gyllenhaal is set in Wyoming… but it was actually filmed in the Canadian Rockies! Fortress Mountain, Moose Mountain, and Mount Lougheed are all featured heavily in the movie, while a lot of the camping scenes were filmed around Elbow Falls, Goat Creek, and other Kananaskis Country locations.
There were also a few spots in Fort Macleod and Calgary where filming took place, including the now-closed Ranchman's Cookhouse and Dancehall. But if you're looking for beautiful movie locations in Alberta, you can't forget to include Brokeback Mountain.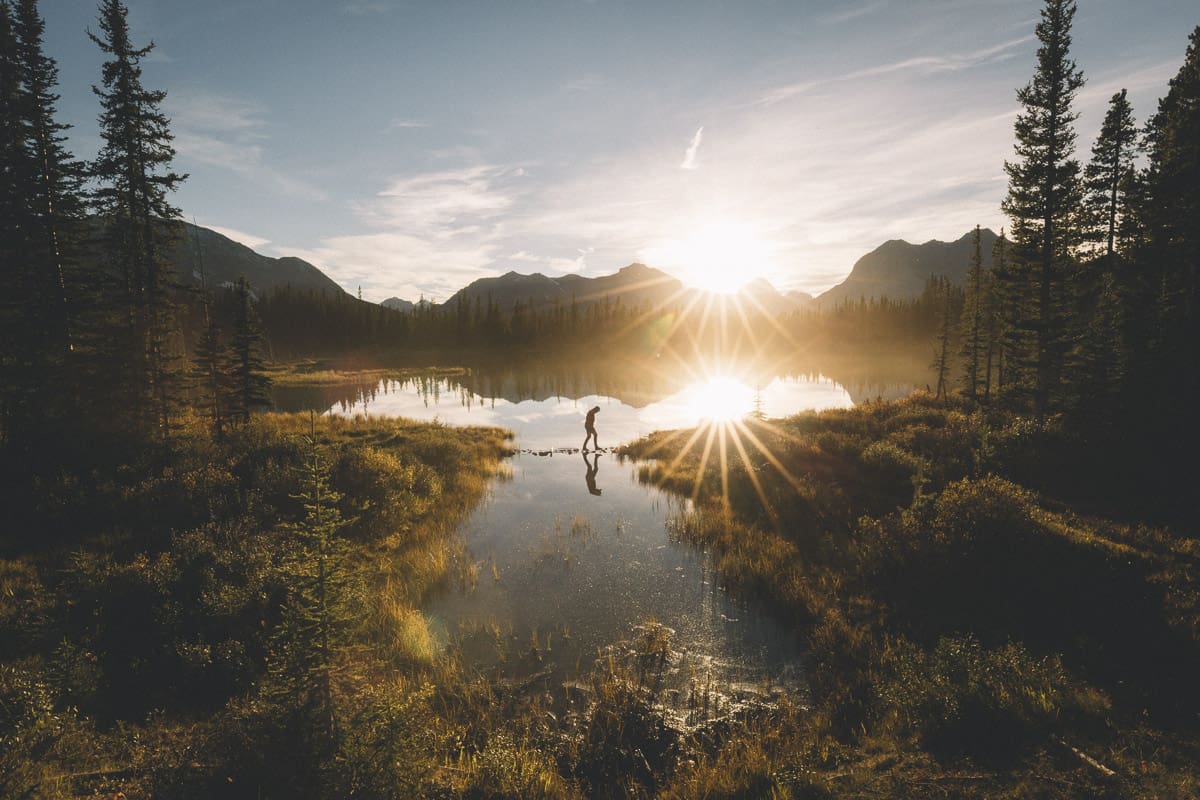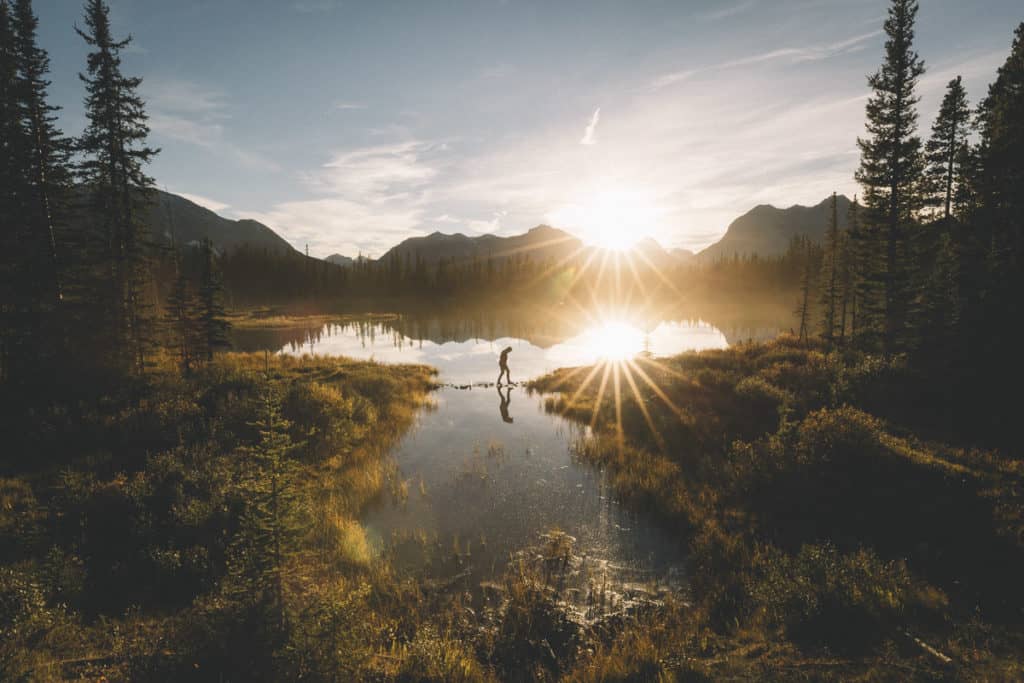 Inception
Christopher Nolan's mind-bending thriller Inception is still beloved by many, and part of its appeal is its amazing filming locations around the world. While Leonardo DiCaprio, Elliot Page, Joseph Gordon-Levitt, Ken Watanabe, and Tom Hardy make their way through Tokyo, Paris, Los Angeles, London, Tangier, and more, they also have an incredible winter scene in Alberta!
The movie was filmed around Fortress Mountain in Kananaskis Country and has been one of the more popular Alberta movie locations. The famous Fortress Mountain Resort was also featured.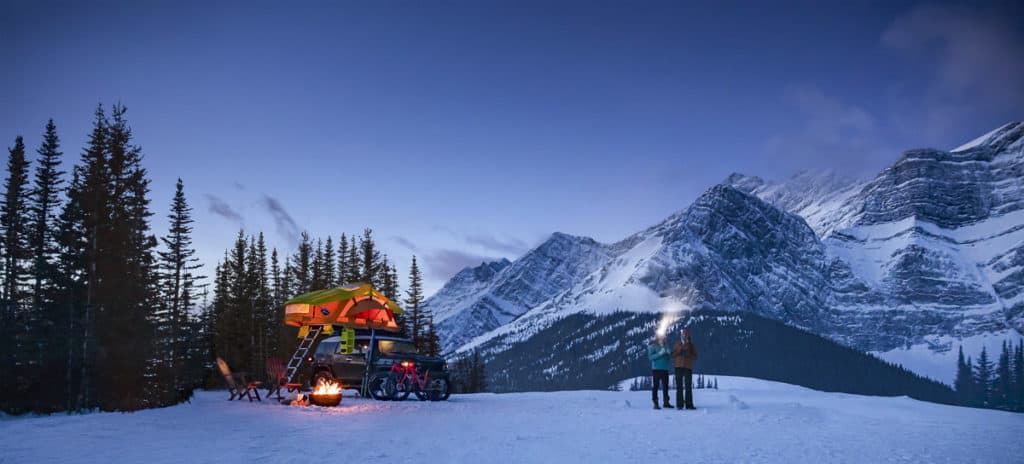 Interstellar
Another Christopher Nolan film to make the list, Interstellar is a fascinating science-fiction drama with a legendary cast that includes Matthew McConaughey, Anne Hathaway, Jessica Chastain, Ellen Burstyn, Wes Bentley, and Michael Caine. And while we're sure the wormholes were all CGI, much of the film was actually shot in Alberta, featuring Nanton, Longview, Okotoks, Canmore, Fort Macleod, and Lethbridge throughout the movie.
The town of Longview took the place of the family's ranch (although the house was built specifically for the movie), while the school is actually Longview School. Eagle-eyed viewers will also spot the Spray Lakes Road / Three Sisters Parkway at one point in the film!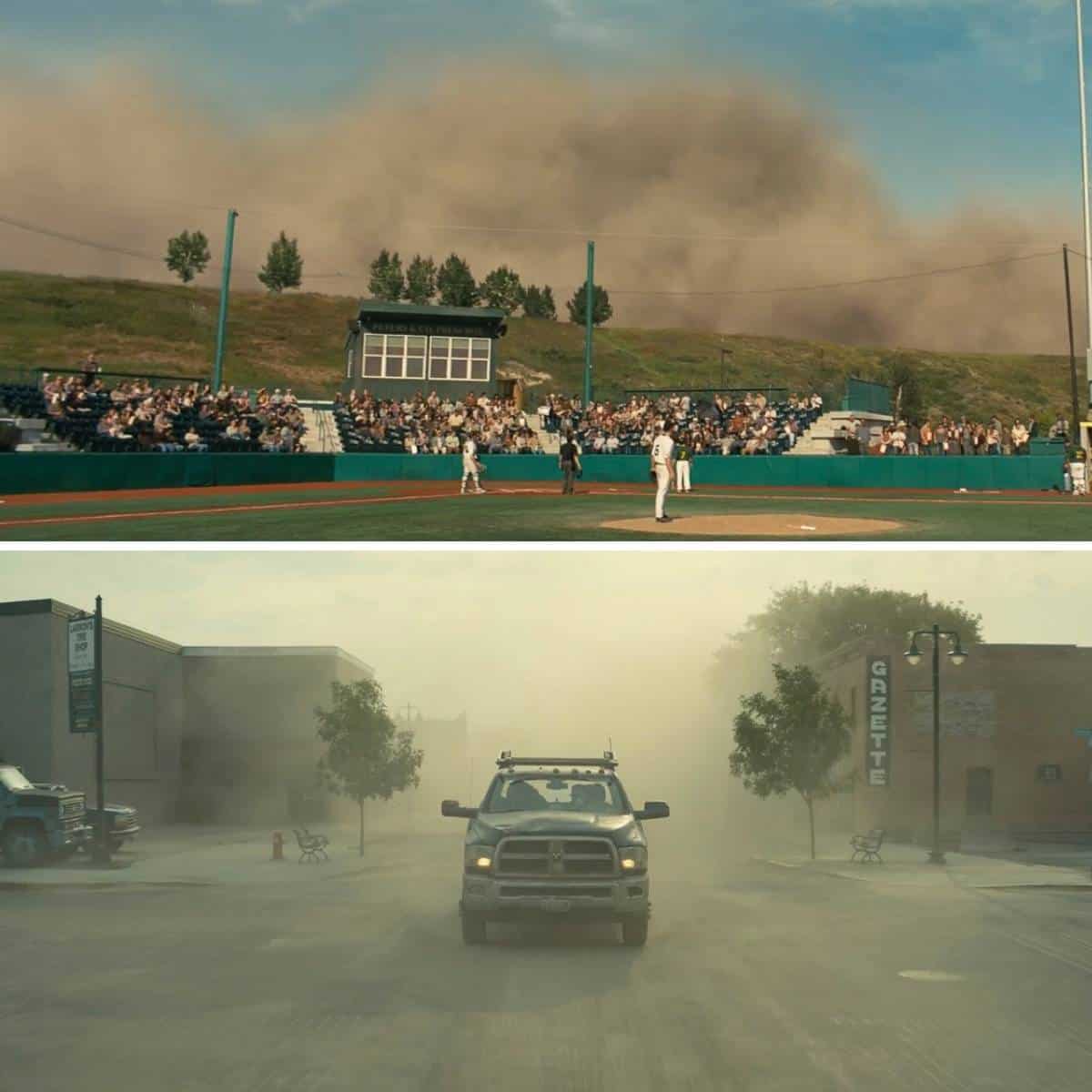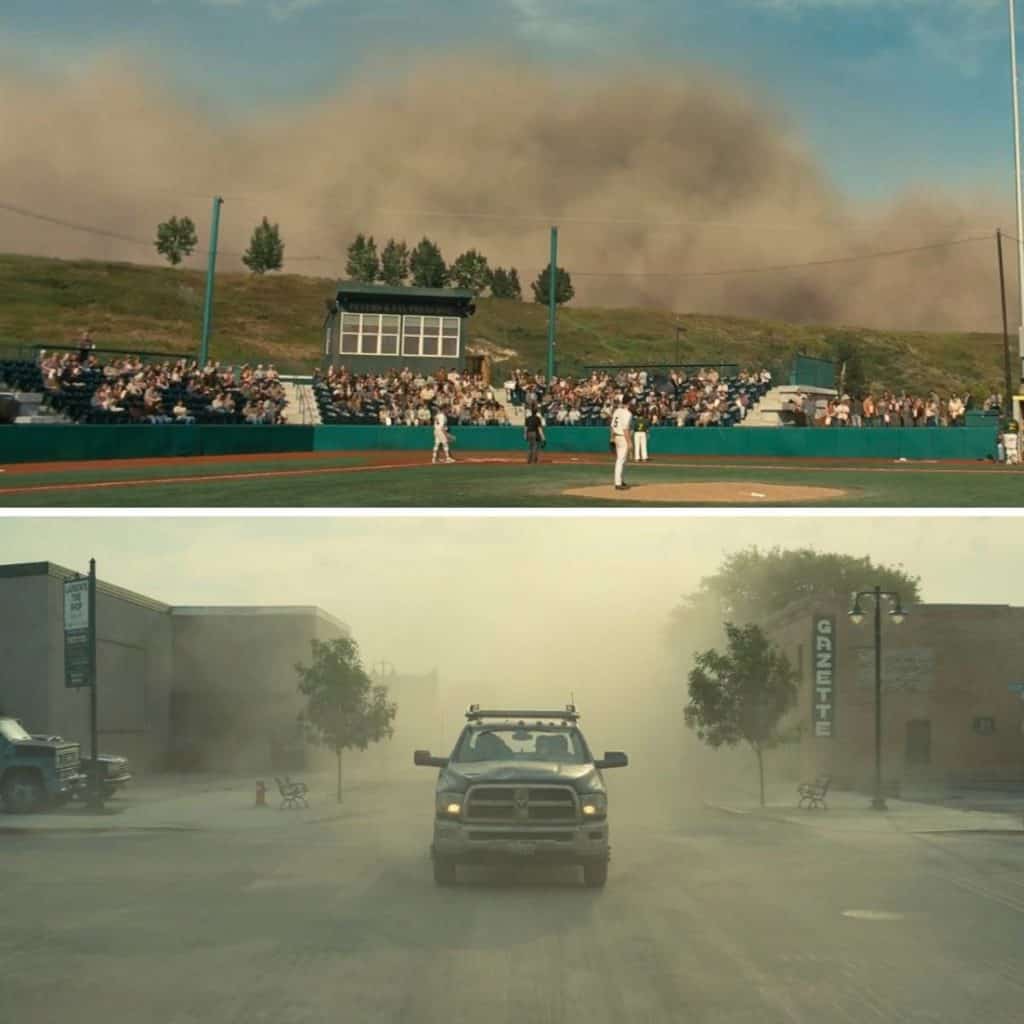 Legends of the Fall
This sweeping epic from 1994 has an incredibly stacked cast… think Anthony Hopkins, Brad Pitt, Julia Ormond, and Aidan Quinn. But arguably one of the most notable main characters in Legends of the Fall is the landscape the story takes place on; although the story apparently takes place in Montana, the movie was actually filmed in Alberta.
Gorgeous shots of the Ludlow family ranch are actually from the Ghost River Wilderness Area near Canmore and Banff, while there was additional filming in the Bow Valley. And the World War I battlefield scenes? That was actually shot in the community of Morley.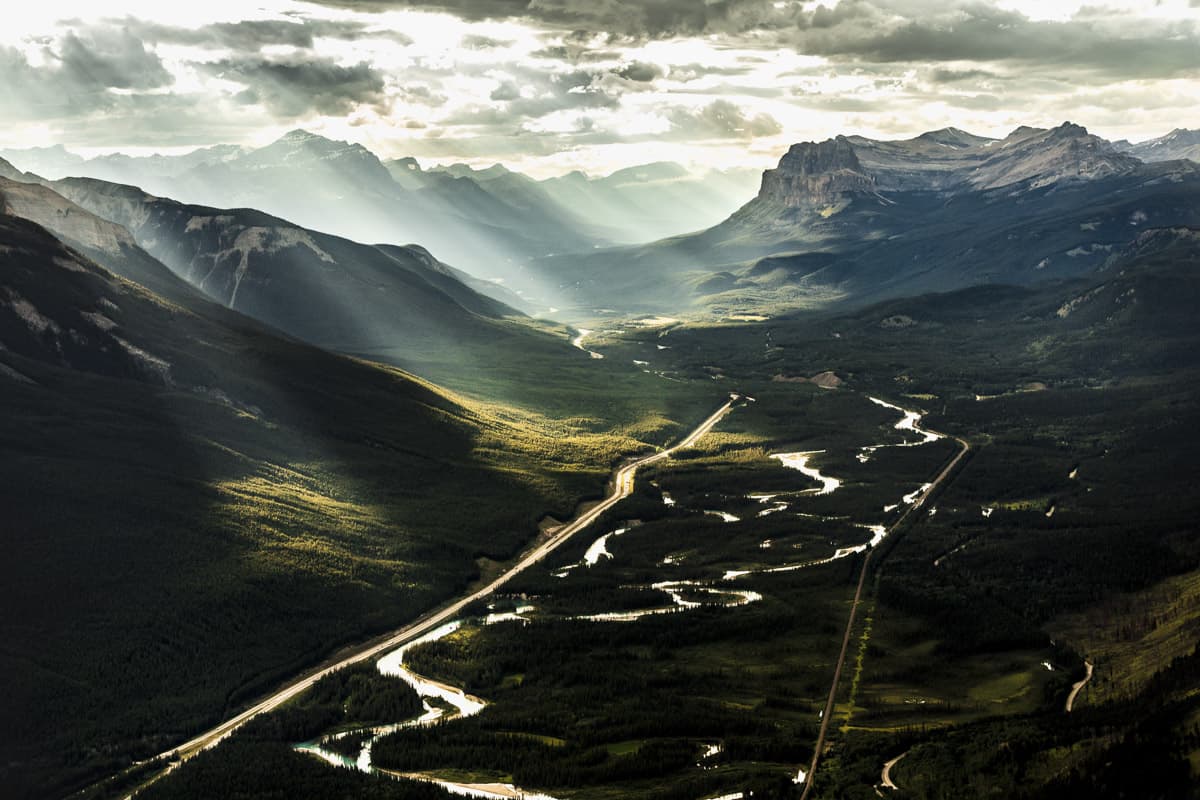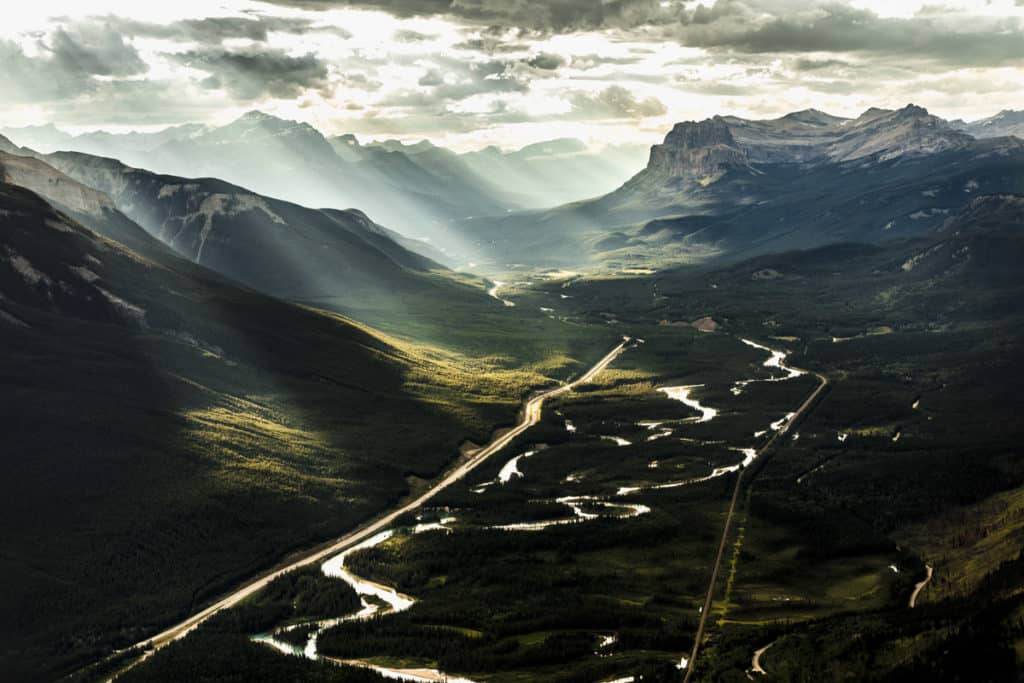 The Revenant
The Revenant is the true story of Hugh Glass (played by Leonardo DiCaprio), a fur trapper left for dead after a bear attack who manages to survive the winter wilderness and make his way to civilization. Filmed completely in natural light, the movie features the beautiful Kananaskis region in Alberta, even though the real story took place in present-day Montana and South Dakota.
Although director Alejandro González Iñárritu wanted to film the movie chronologically, weather conditions in Alberta proved his mission too difficult to follow through! You can spot Fortress Mountain in the film, as well as the Badlands of Drumheller and Castle Rock near Canmore.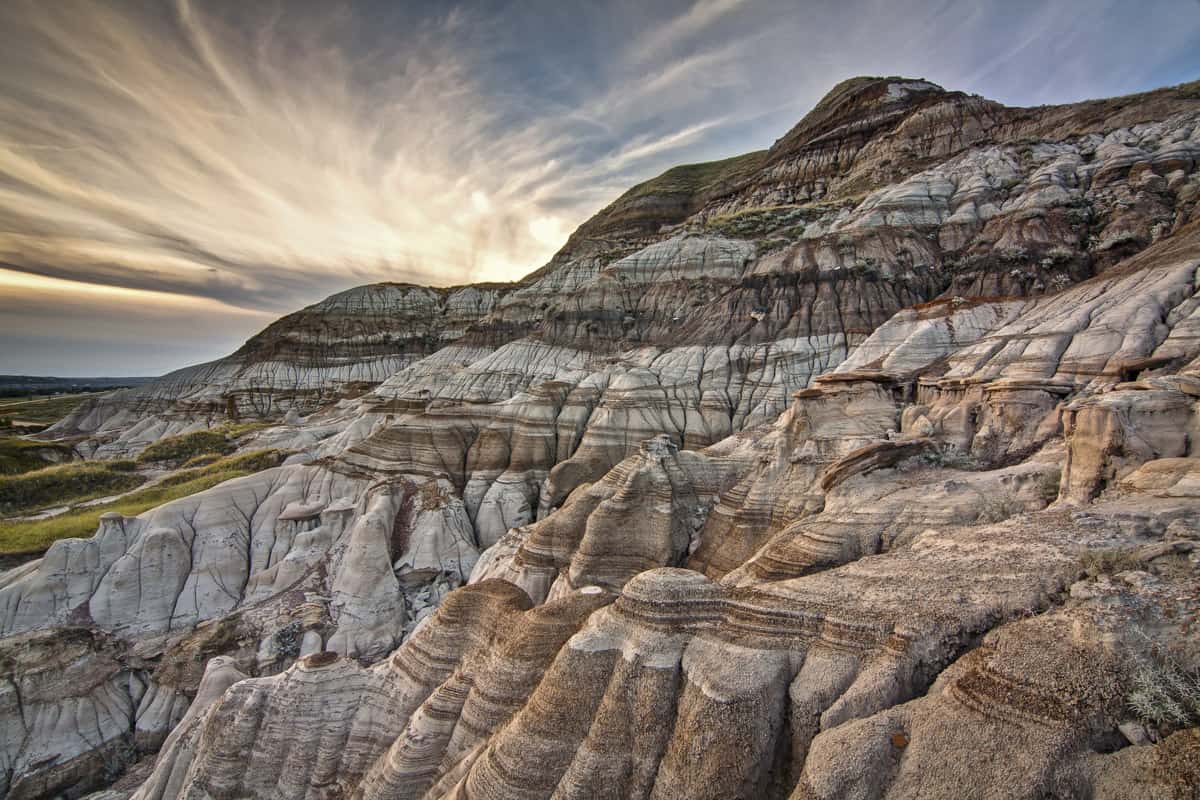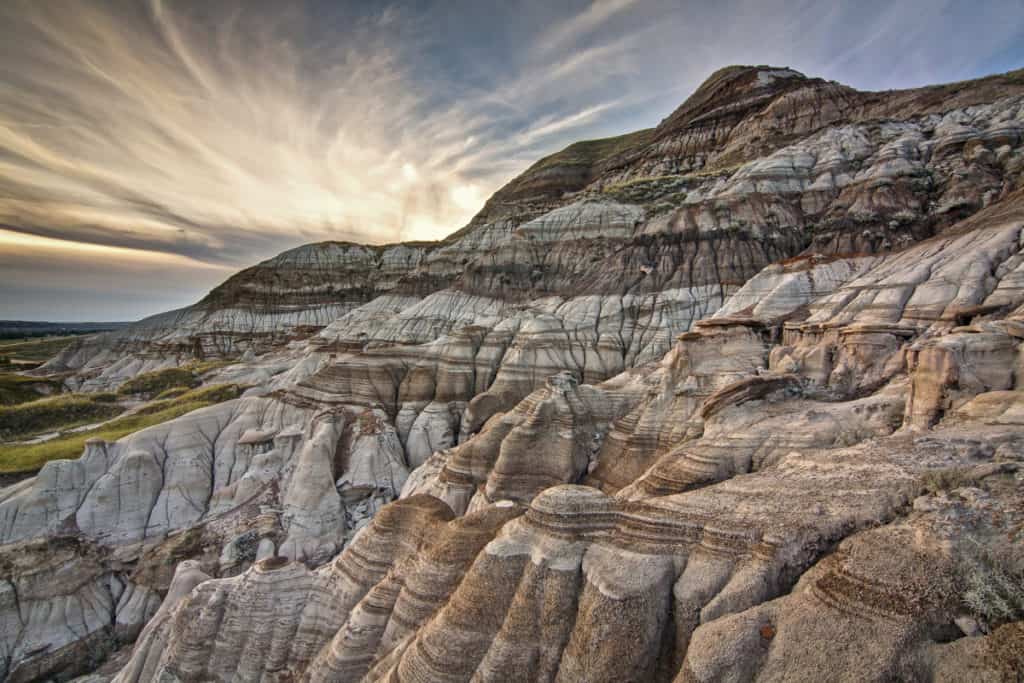 Togo
Togo is a Disney film about the true story of sled dog trainer Leonhard Seppala and his heroic dog that gives the movie its name. Seppala and Togo led a team of sled dogs across the deadly Alaska landscape in the middle of winter in order to bring much-needed medicine to a small town. But that Alaskan terrain? It's actually Alberta!
The film was shot entirely in the province, specifically in and around Kananaskis Country, the town of Cochrane, and Abraham Lake in Western Alberta (known for its frozen methane bubbles every winter).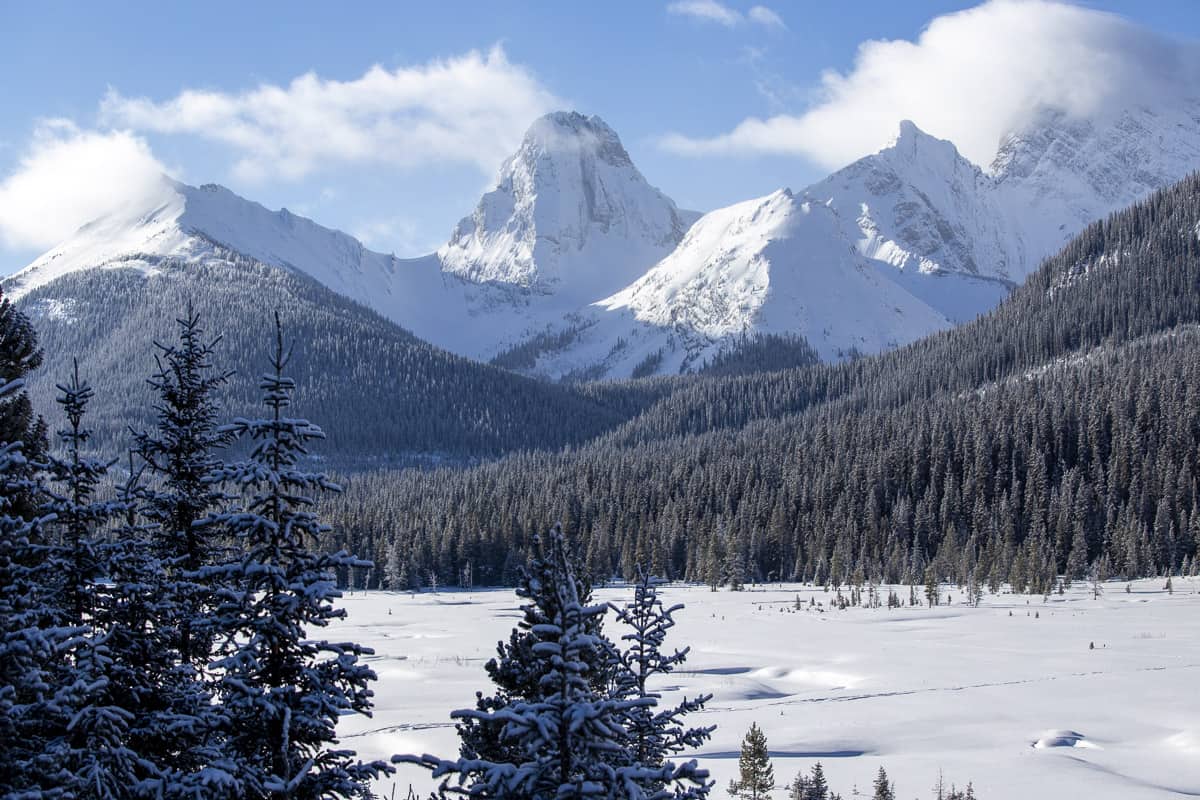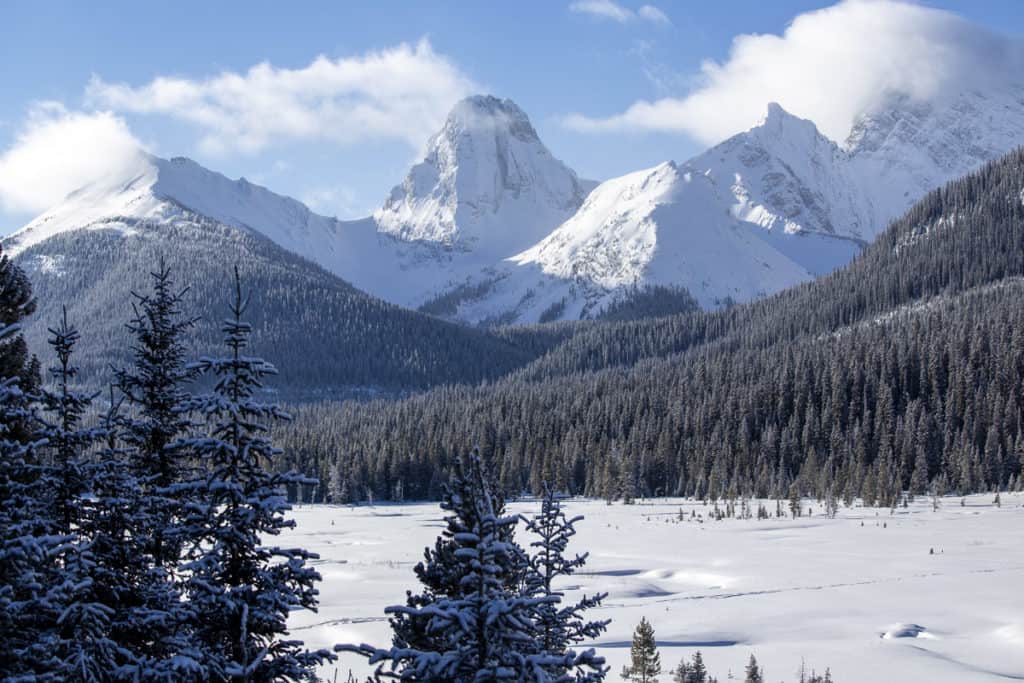 Cold Pursuit
Liam Neeson's action film Cold Pursuit is set in Kehoe, Colorado… but it definitely wasn't filmed there! There are two reasons for this. Firstly, and most importantly… Kehoe is a fictional town. Secondly, as we're sure you can guess given the title of this article, the movie was actually filmed in Alberta and BC! Look for Albertan locations such as Spray Valley Provincial Park, Kananaskis Village, and Gusty Peak.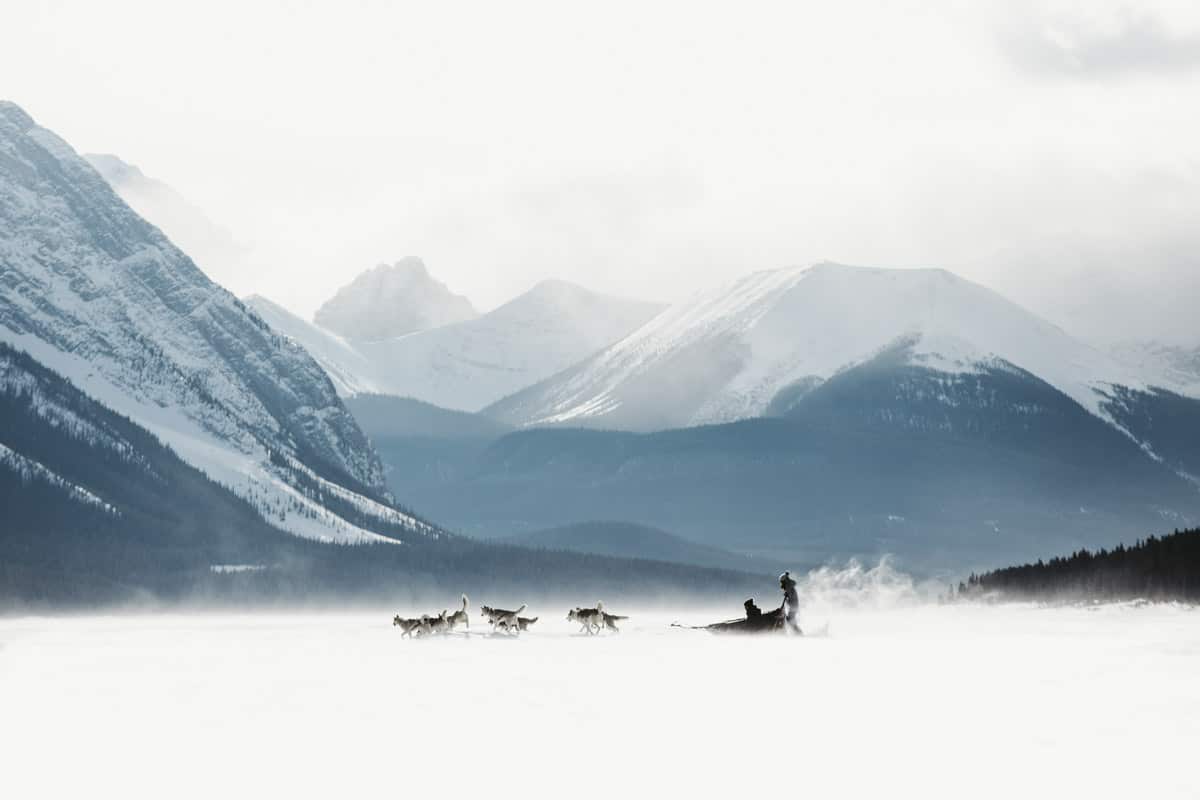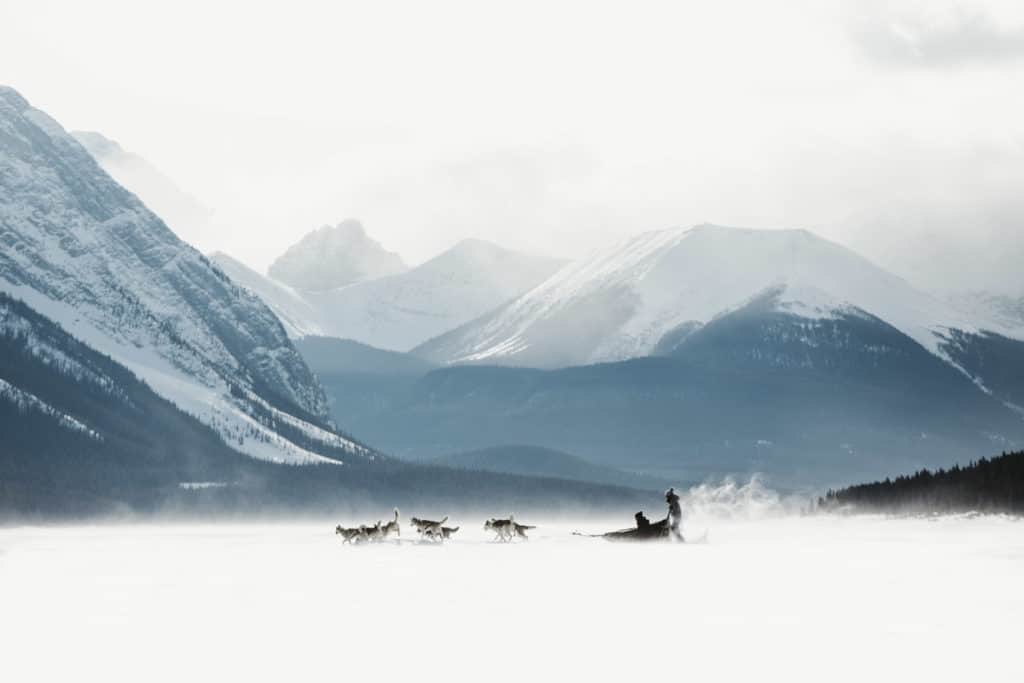 Unforgiven
Unforgiven is a Western film set in the fictional town of Big Whiskey, Wyoming, and is still heralded as one of the best modern Westerns to come out of Hollywood. Starring, produced by, and directed by Clint Eastwood, the 1992 film was actually shot at Alberta movie locations, mostly near the town of Longview near Calgary.
While most of that set was constructed specifically for the movie, you can also try to spot other Albertan locations in the film, namely Brooks, High River, Calgary, and Drumheller.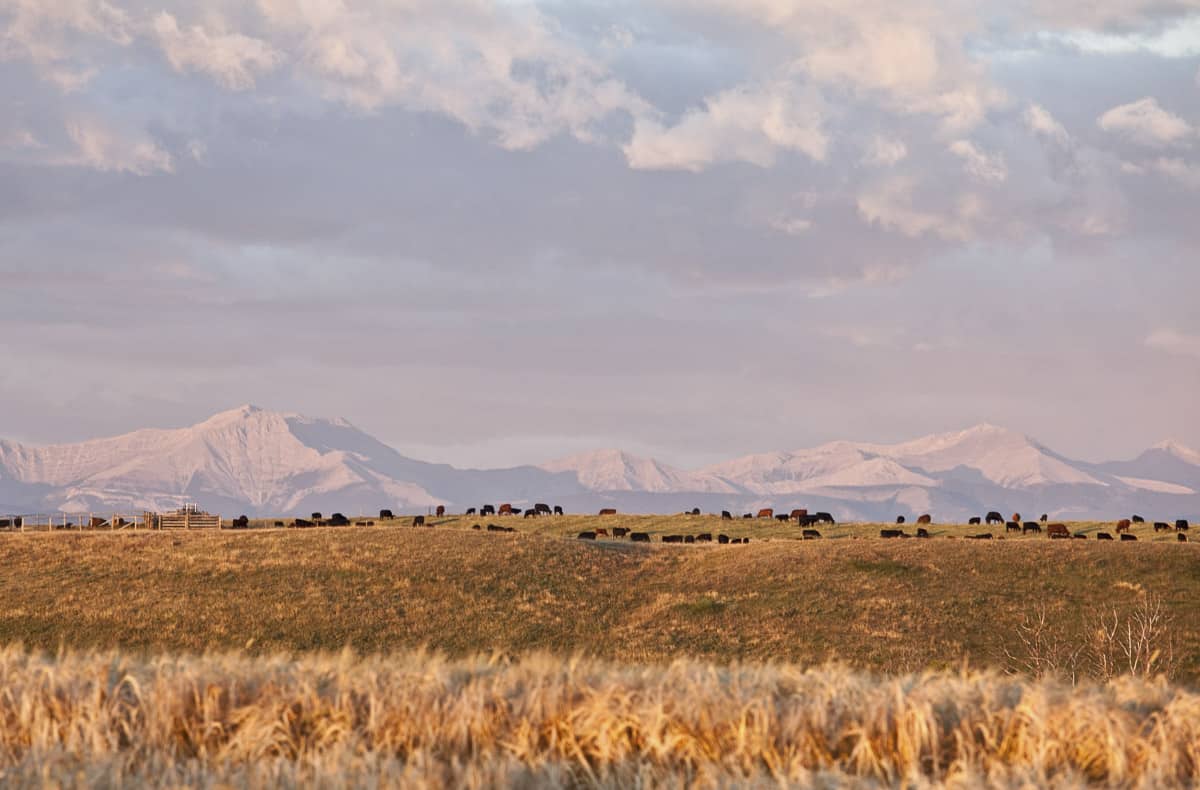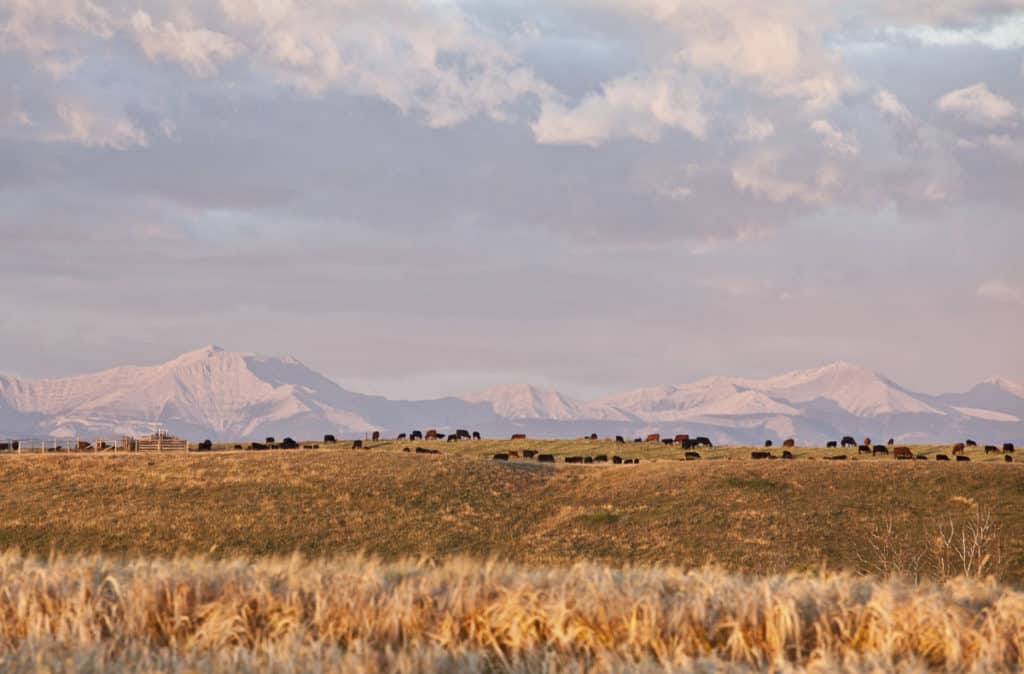 The Assassination of Jesse James by the Coward Robert Ford
The Assassination of Jesse James by the Coward Robert Ford, starring Brad Pitt, tells the tale of the relationship between Jesse James and Robert Ford in the late 19th century. But that Missouri landscape? It's actually Alberta, of course!
The movie was filmed all over Alberta, but Fort Edmonton Park is a good place to start if you're interested in spotting some of the sets from the film. You can also spot Heritage Park Historical Village, numerous locations in Kananaskis Country, and even the Hotel Fairmont Palliser in Calgary in the movie.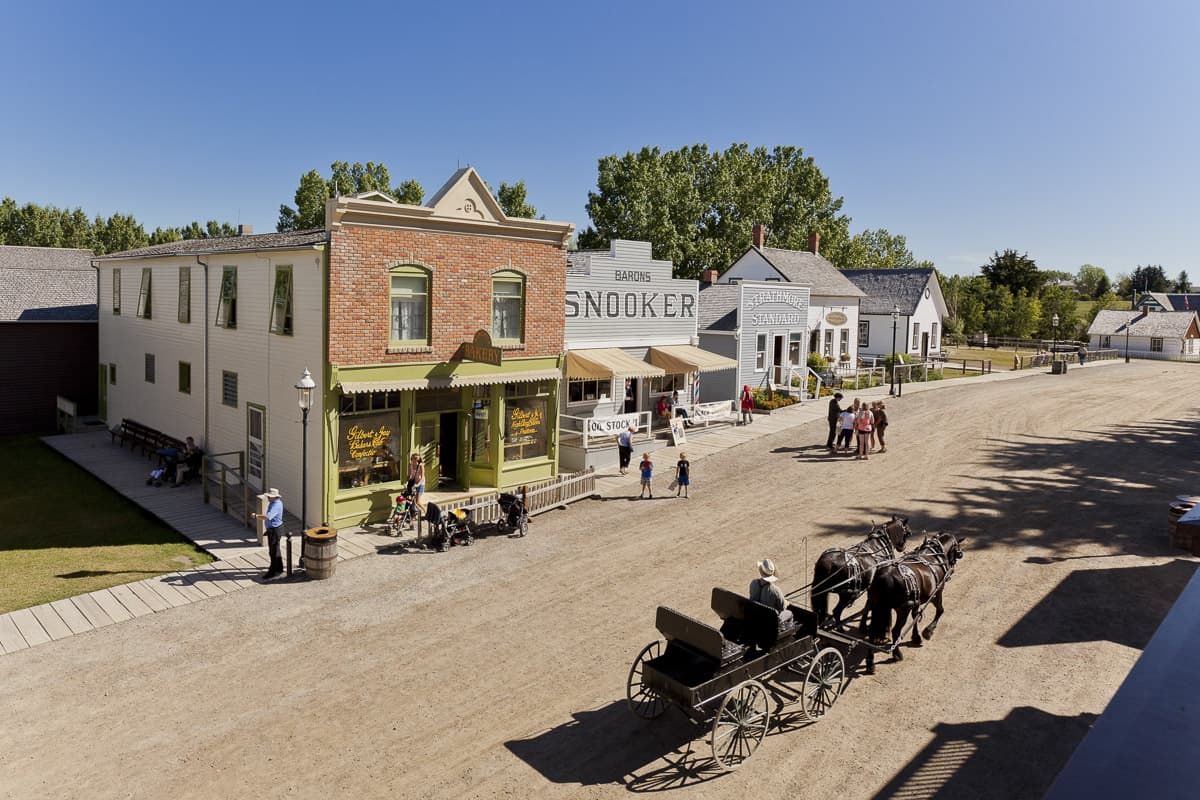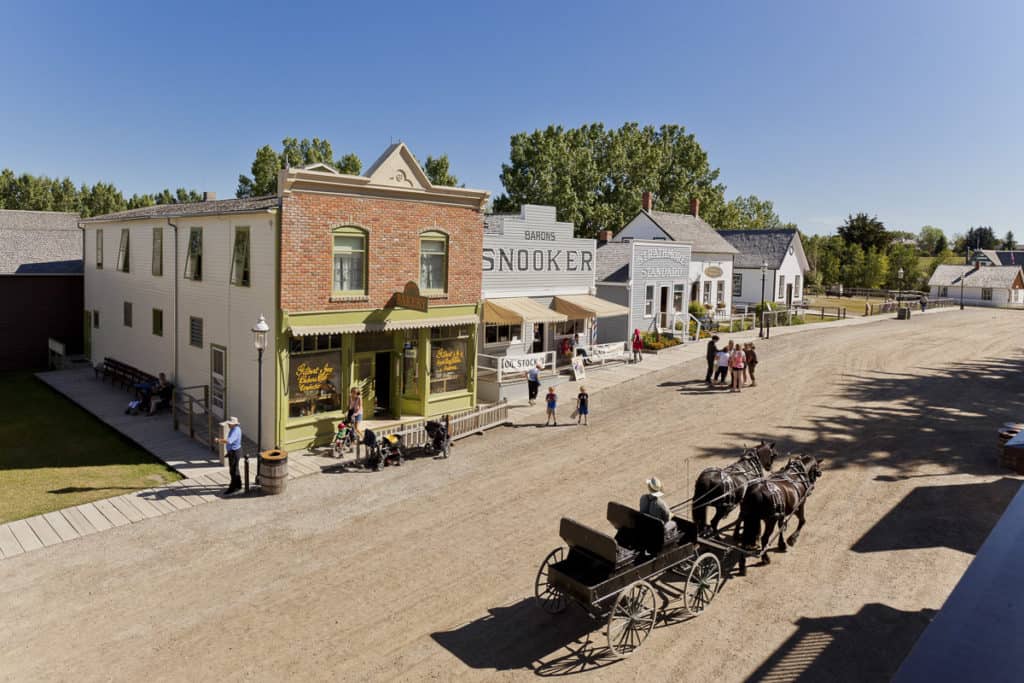 Cool Runnings
Is there anyone who doesn't love this feel-good movie about the 1988 Jamaican bobsled team?! Cool Runnings is a movie about the real-life team who competed in the Calgary Olympics in the late 80s. And, naturally, the movie was indeed filmed in Calgary! Follow Leon Robinson, Doug E. Doug, Rawle D. Lewis, Malik Yoba, and John Candy as they make their way from the Caribbean to Calgary in their bobsledding debut.
Filming locations around Calgary include the Olympic Oval, while you can find out more about the movie (and the true story of the team) at Canada's Sports Hall of Fame and WinSport, both in Calgary as well.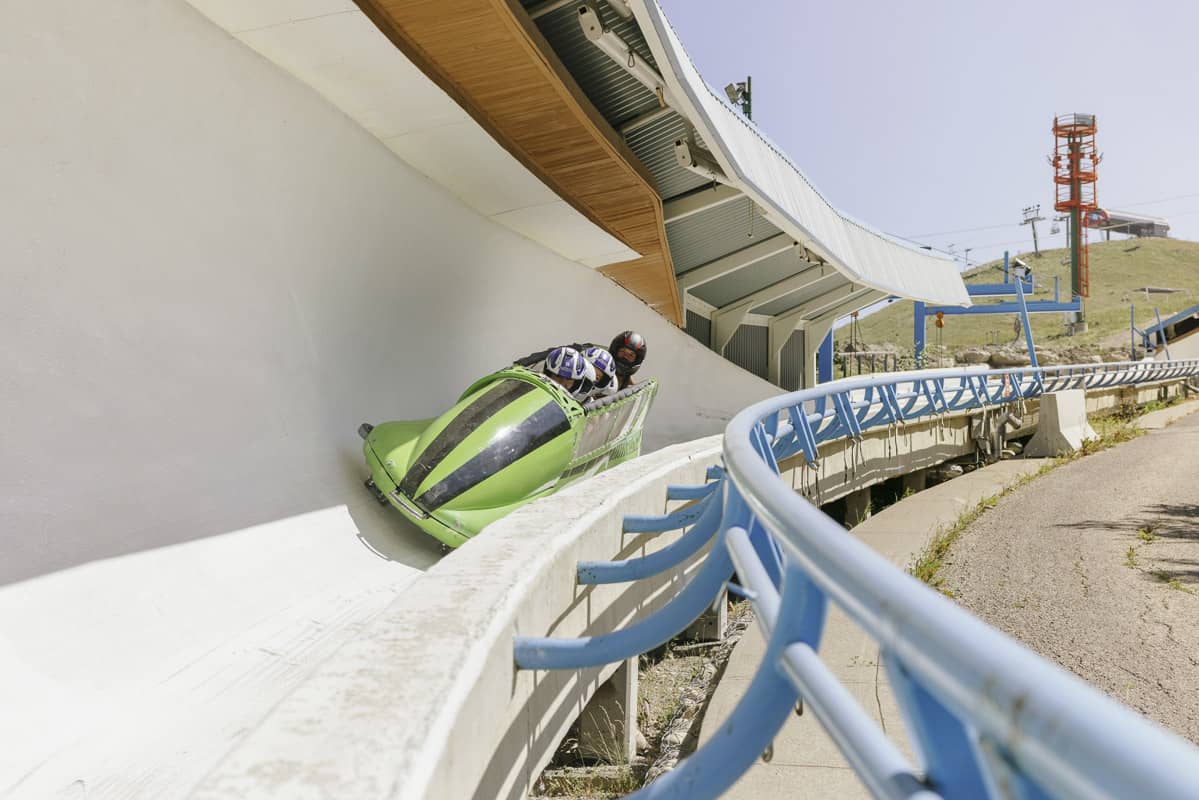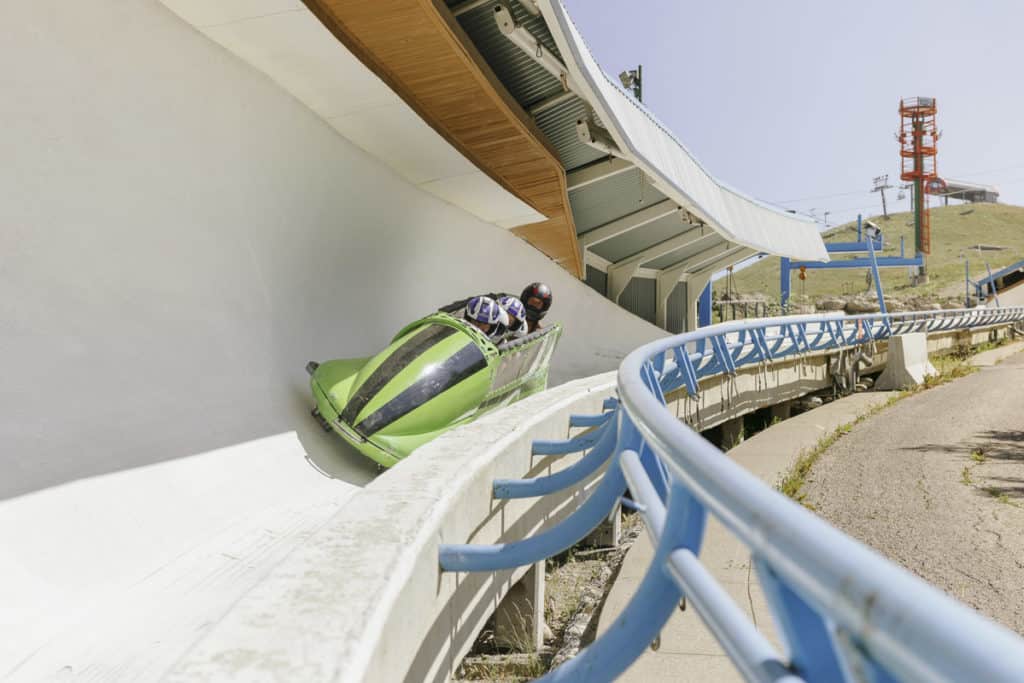 Land
Land, Robin Wright's directorial debut which was released in 2021, was filmed over a month in Alberta, and the film employed over 100 local crew members. One of the main filming locations was Kananaskis Country, specifically Moose Mountain.
A movie about a woman's struggle to face her past as she battles the wilderness on her own, the stunning film showcases Alberta's beauty in all its glory, even in the thick of winter. The movie's cinematography and emphasis on the natural settings highlight just how gorgeous this province really is.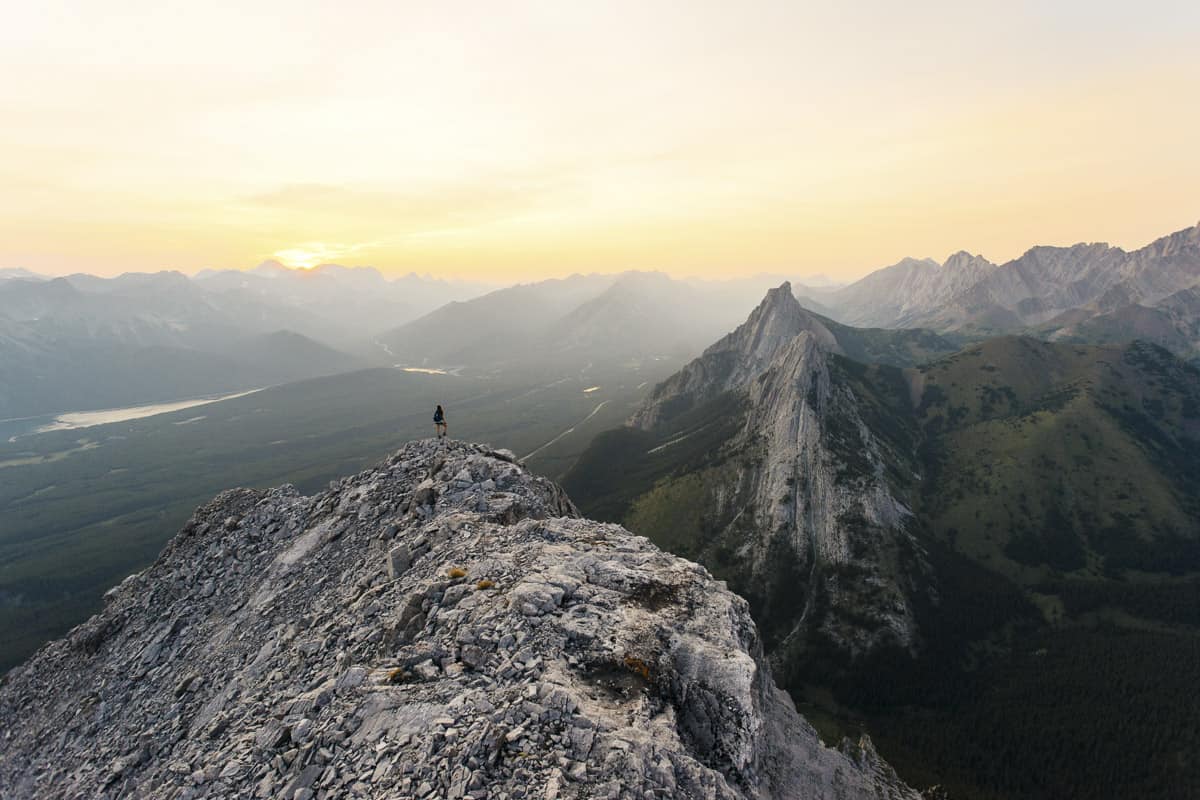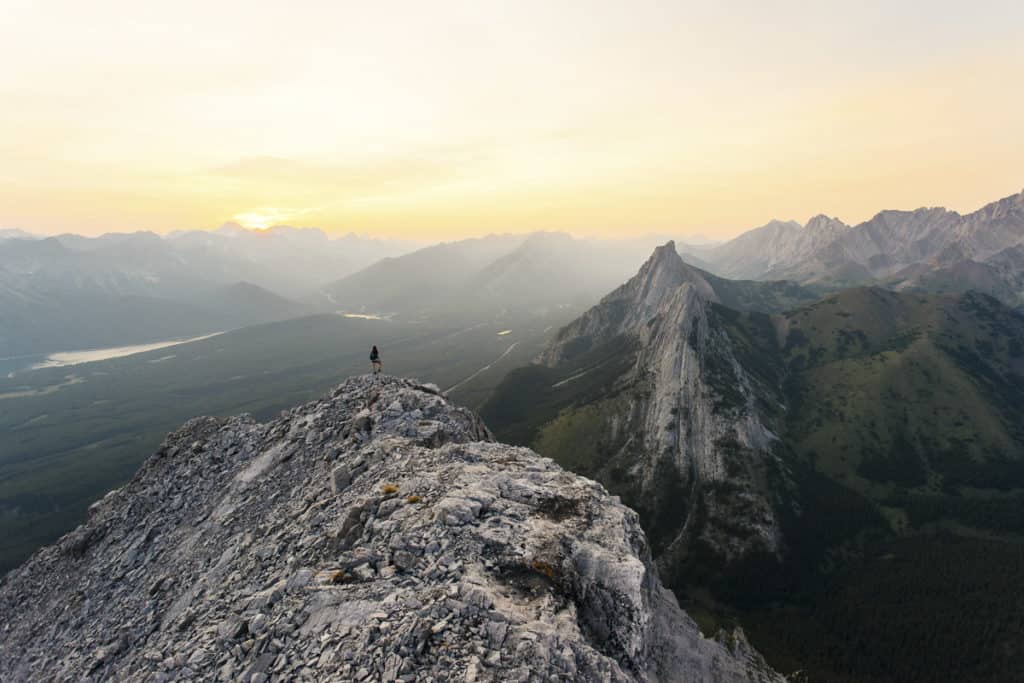 Alberta TV locations
Heartland
If you've watched any of the beloved series Heartland, you know just how beautiful the setting is. But you've probably also thought, where is Heartland filmed? Ponder no more… because we're here to tell you that the series is filmed in and around Millarville and High River, Alberta, as well as the occasional filming location in Calgary!
The family horse ranch in the series is actually located just southwest of Calgary on an actual working cattle ranch in Millarville. While the ranch is closed to the public, there are various spots around the hamlet as well as in High River that are accessible to fans, including the Millarville Anglican Church, the Millarville Farmers' Market and Race Track, and the real-life Maggie's Diner, Tack and Feed, in High River. Here's a fun fact for you: Heartland is the longest-running one-hour drama series in Canadian television history.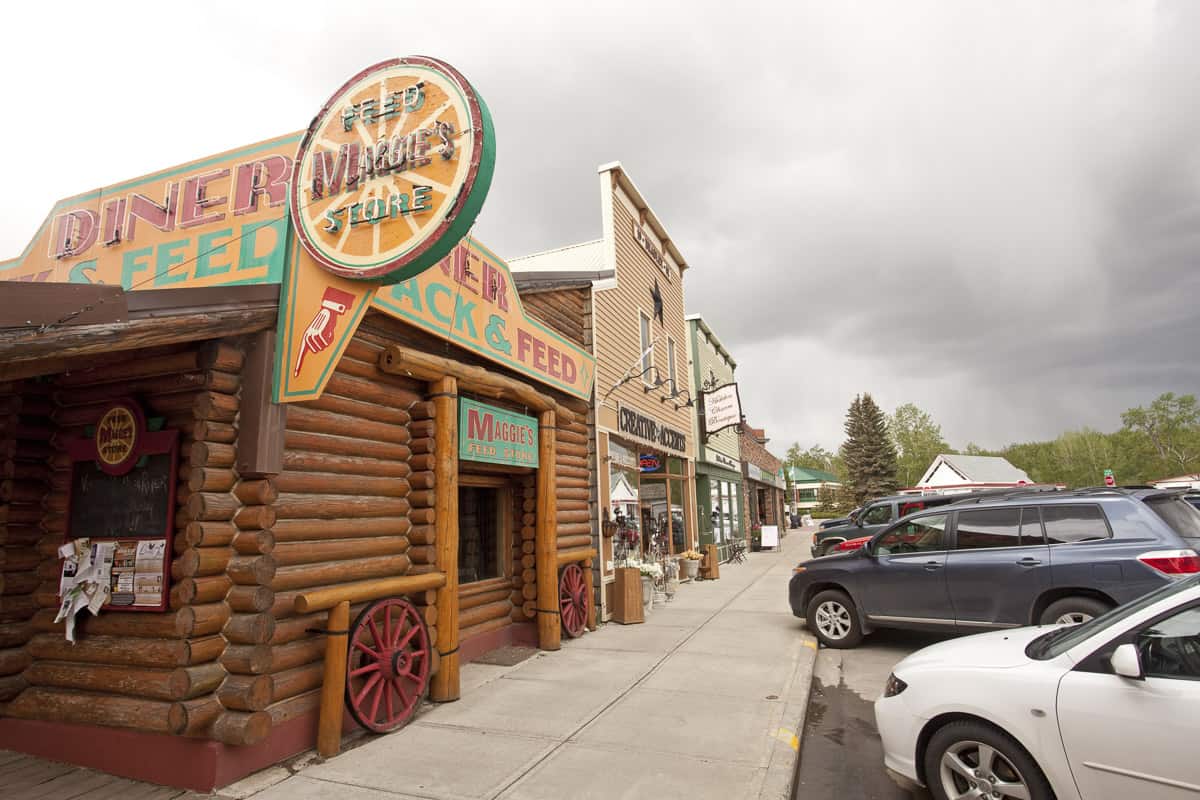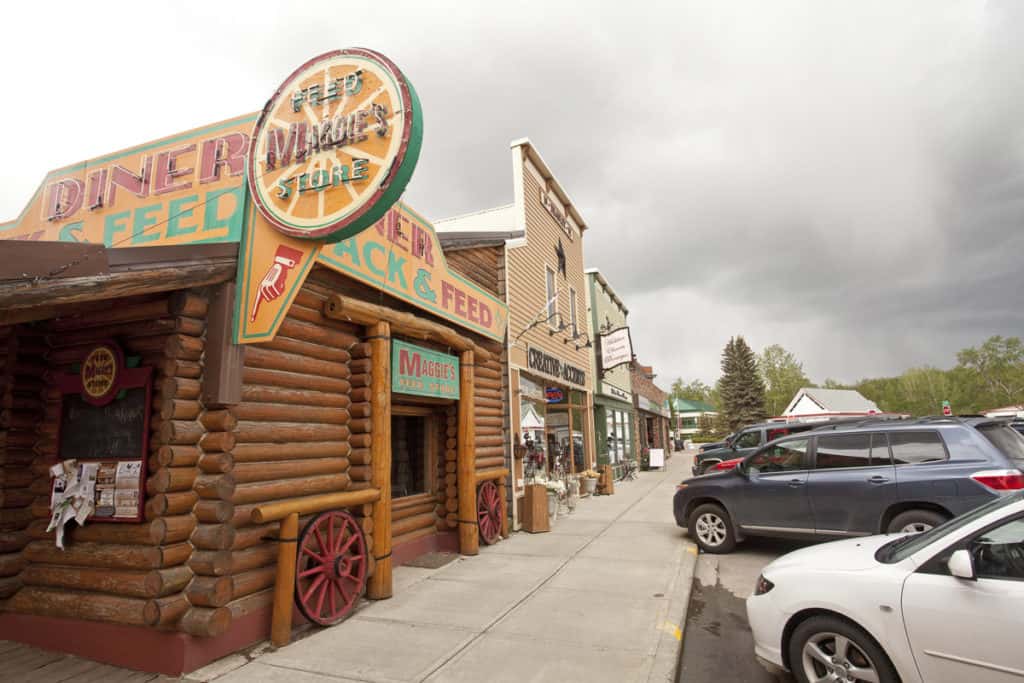 Fargo (series)
Despite the name, the dark comedy series Fargo is not actually shot in the North Dakota city! In fact, seasons one, two, and three were filmed almost entirely in Calgary and Southern Alberta. Season one was filmed all over Calgary, including locations on 9 Avenue SE, 11 Avenue SE, and more. Stavros Milos' house? That's on Morgans Way in Calgary.
Season two was filmed all over Calgary as well, but also features locations in Fort Macleod; the Waffle Hut and Gerhardt family ranch were built on a private ranch in Calgary. And St. Cloud, Minnesota in Season three? Yep, that's all Calgary, too! Try to spot the neighbourhood of Inglewood throughout the series.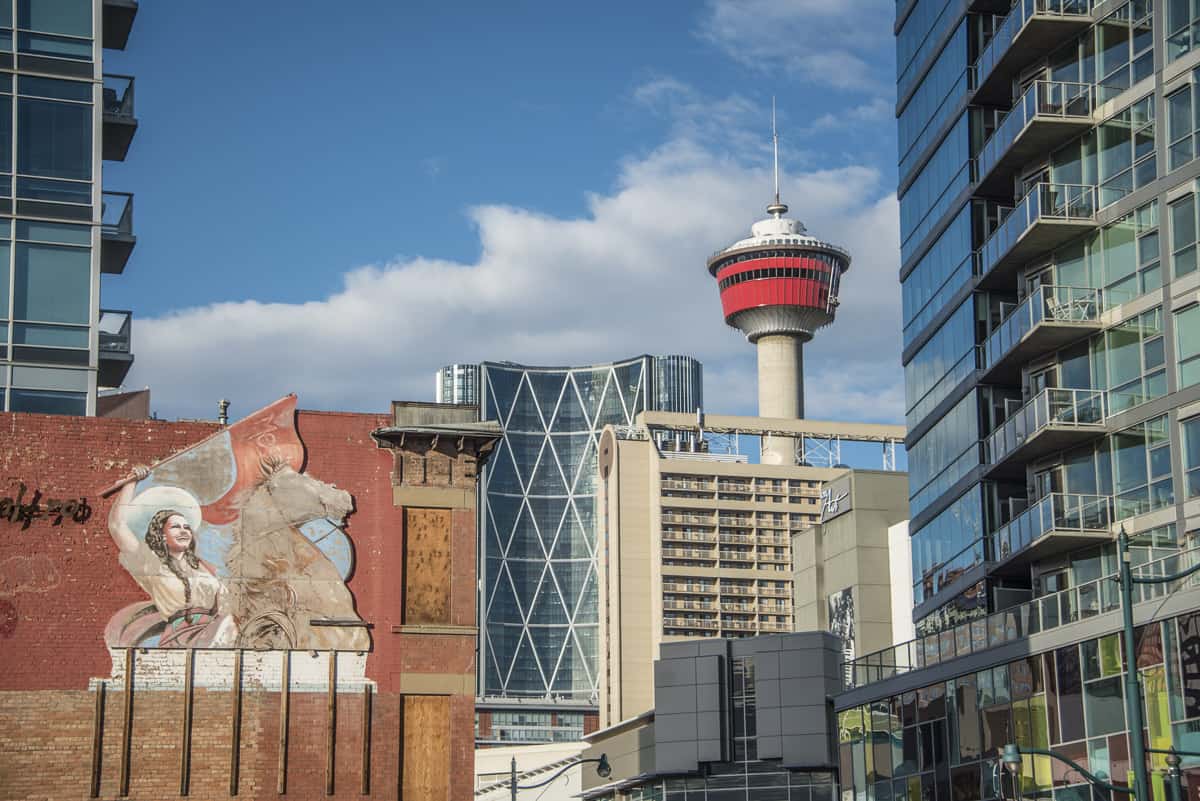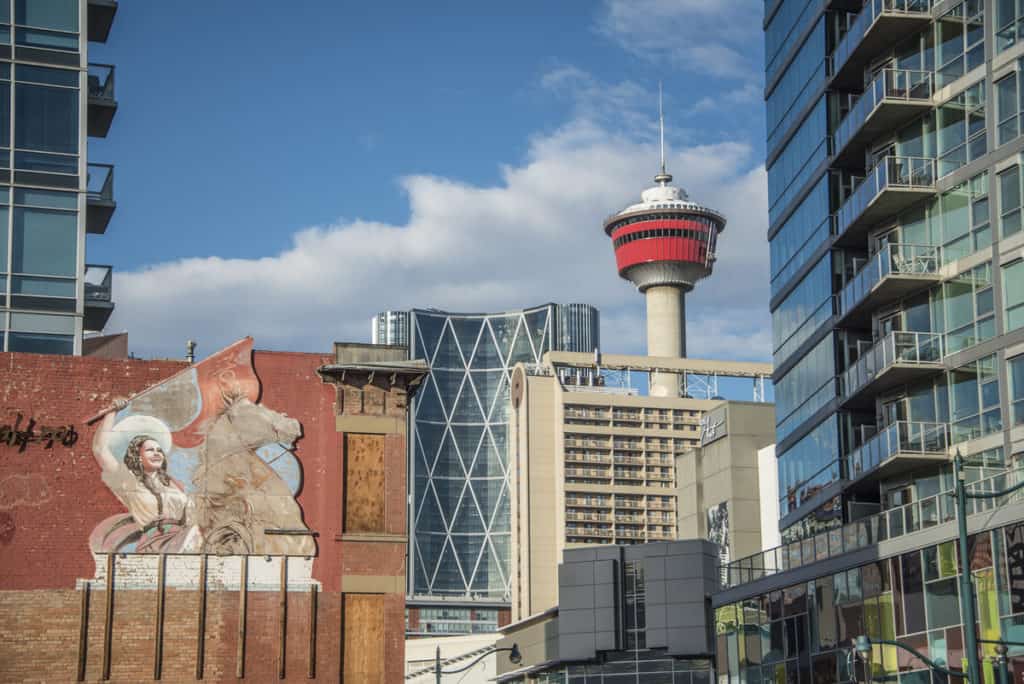 The Last of Us
The Last of Us is a new HBO series starring Pedro Pascal, Bella Ramsey, and Gabriel Luna. Based on a video game – yep, that's right – the post-apocalyptic series is meant to take place in the US, but it was actually filmed primarily in Alberta. Said to be the largest production in Canadian history, the series premiered in January of 2023 and was an instant megahit! If you're a fan, then you may want to follow our curated road trip of The Last of Us filming locations to spot all of the iconic Alberta sights included. And while it has been announced that season two is in the works, it has not been disclosed if the show will return to Alberta (fingers crossed).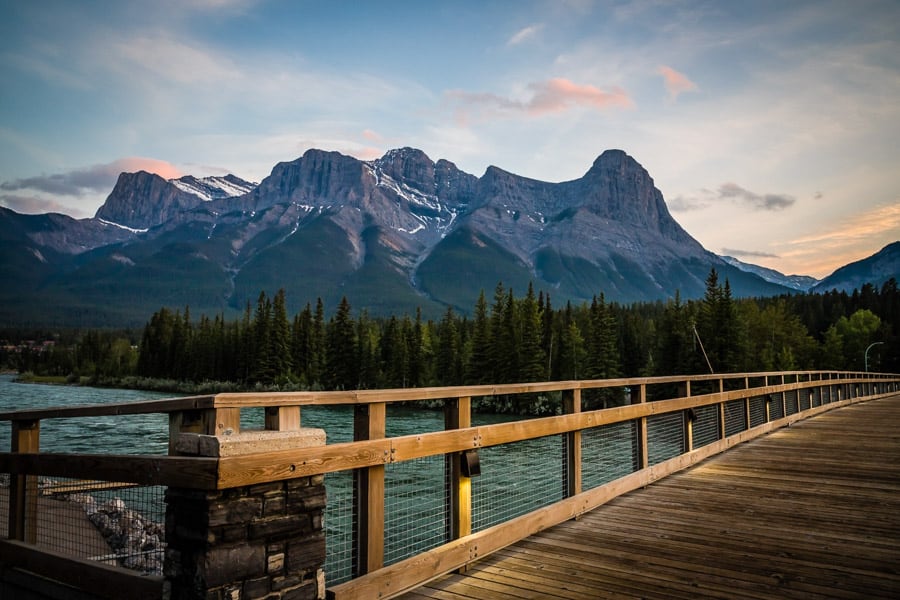 Game of Thrones
Game of Thrones fans will know that the series was filmed all over the world, including in Northern Ireland, Croatia, Spain, and Iceland. But serious fans will know that there were also a few filming locations right here in Alberta! Maisie Williams, who plays Arya Stark in the series, filmed with wolves near Calgary and Banff for the show, while Jon Snow's dire wolf Ghost is actually Alberta's Arctic wolf Quigley, who lives near Calgary. Banff National Park was also featured briefly in the series.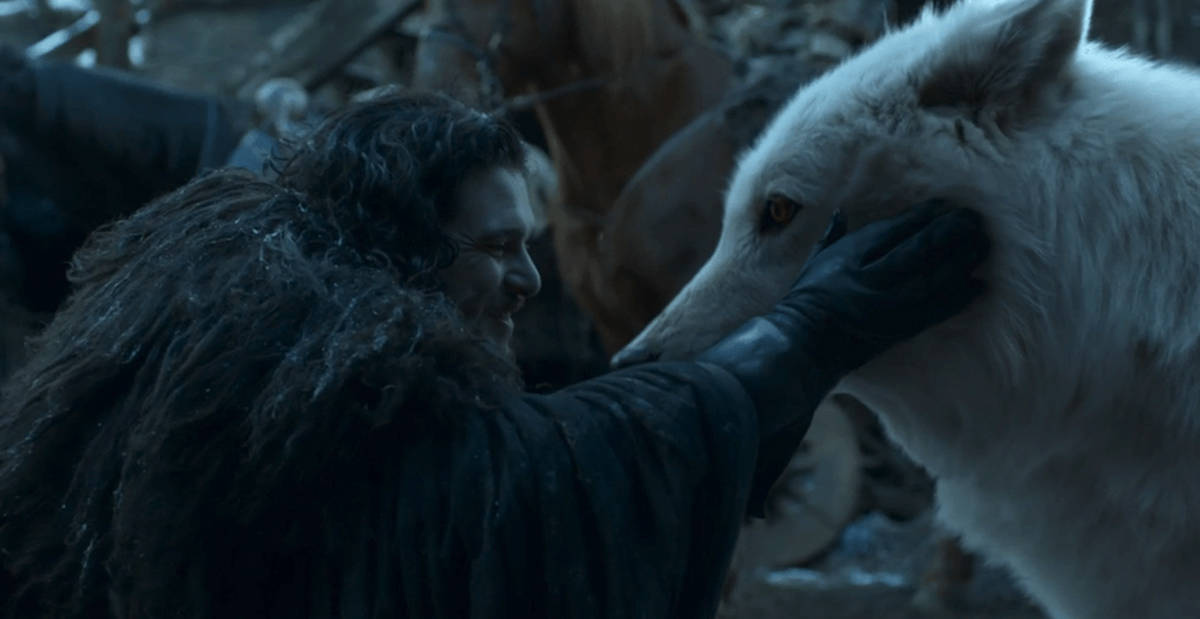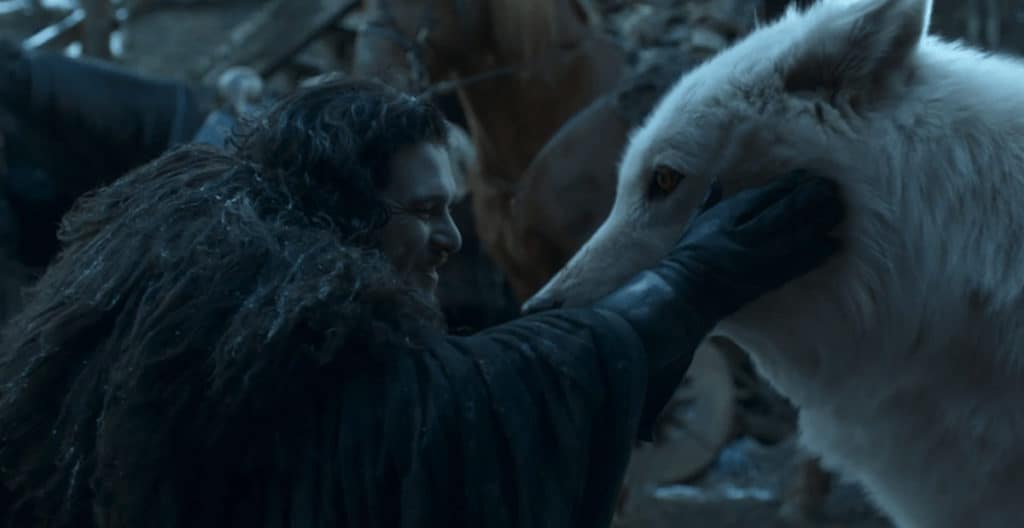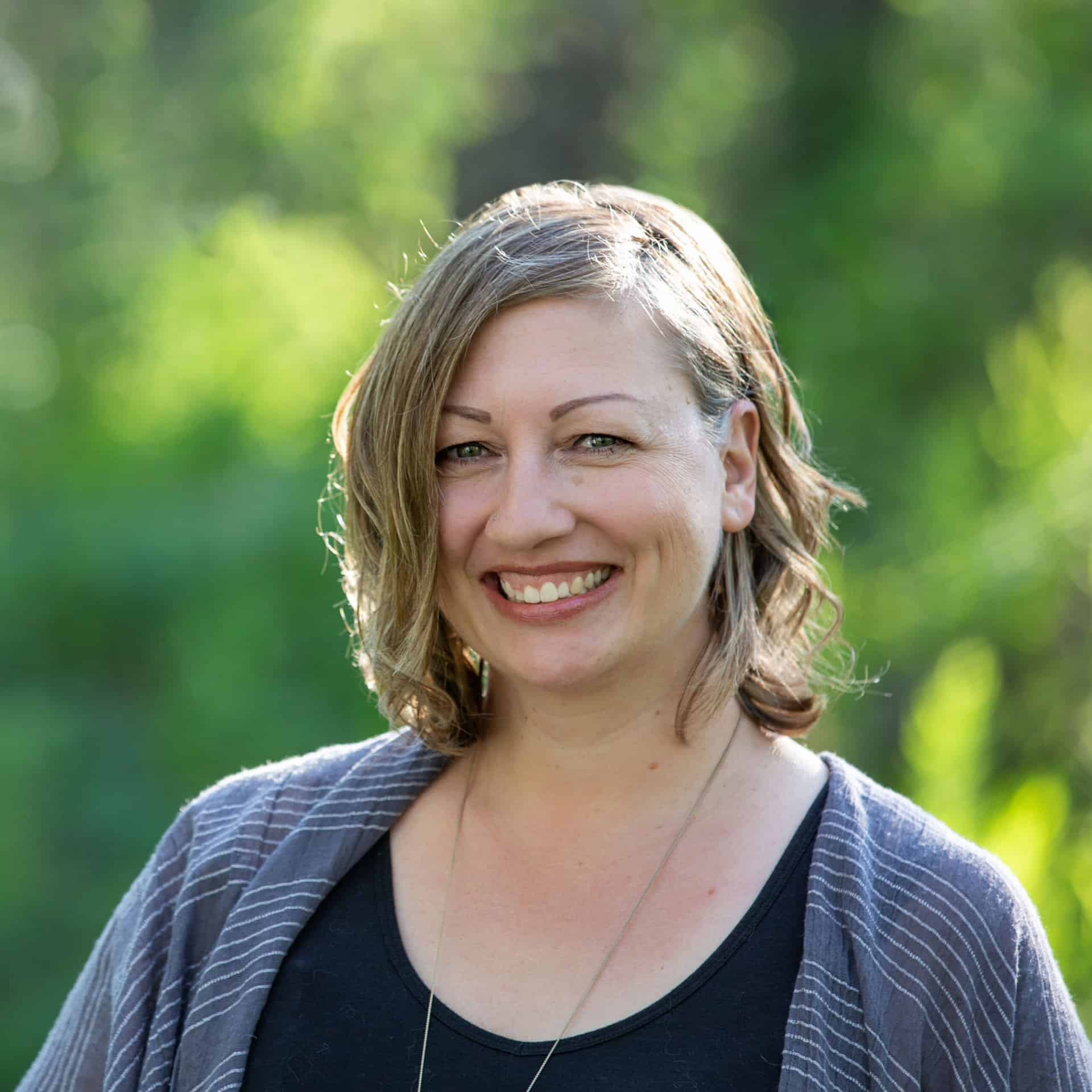 Dalene Heck is a co-founder of Road Trip Alberta. She was born in Edmonton, grew up in the Peace Country, and has ventured to almost every corner of Alberta and the world (she's travelled to 60 countries)! She is a serial blogger, the CEO of HMI Marketing, co-creator of the Trip Chaser card game, a leukemia-slayer, and cat whisperer.