Disclaimer: This page may contain affiliate links. Please review our full Terms and Conditions for more information and our Privacy Policy. Note that any pricing, operating hours, or other such information provided below may have changed since initial publication.
Compiled by the Road Trip Alberta team
Last updated on January 10, 2022
For anyone heading west from Calgary to Canmore, they will soon find themselves at the gateway to the Alberta Rockies. Just shy of Banff, Canmore is an incredible tourism attraction in its own right, and worthy of the increasing attention it is getting.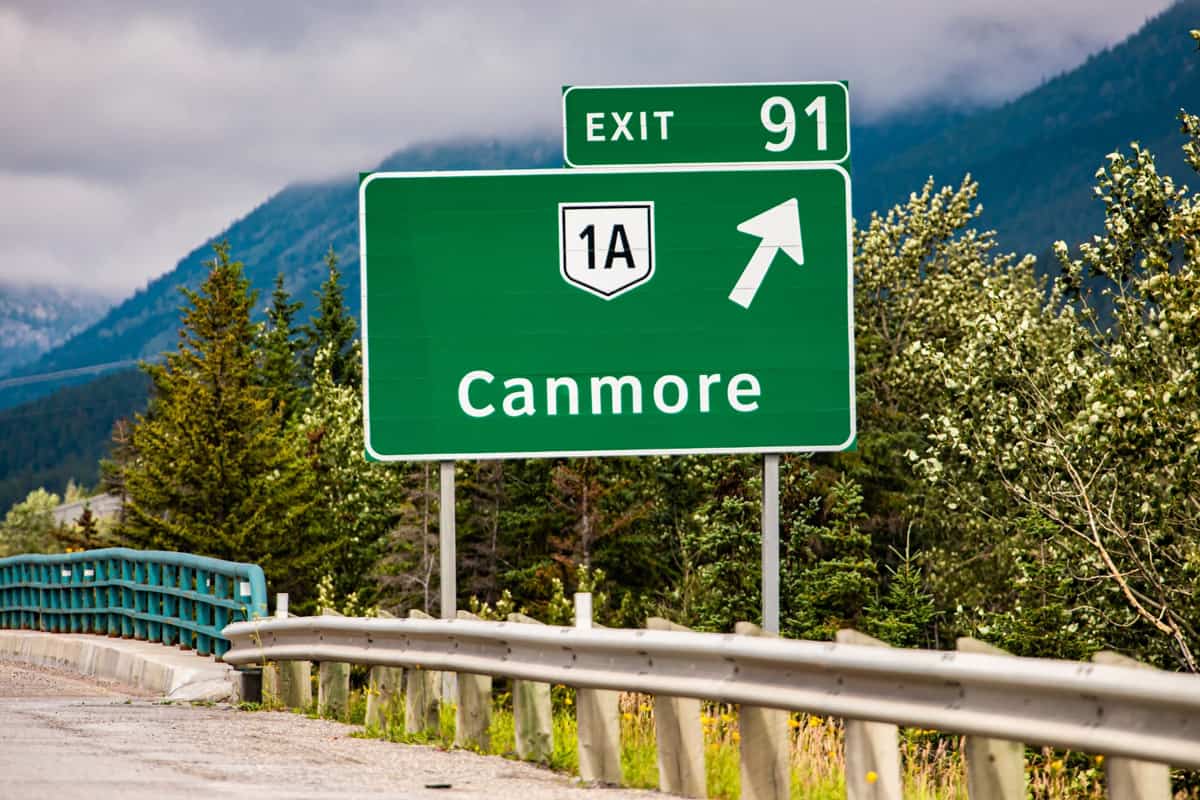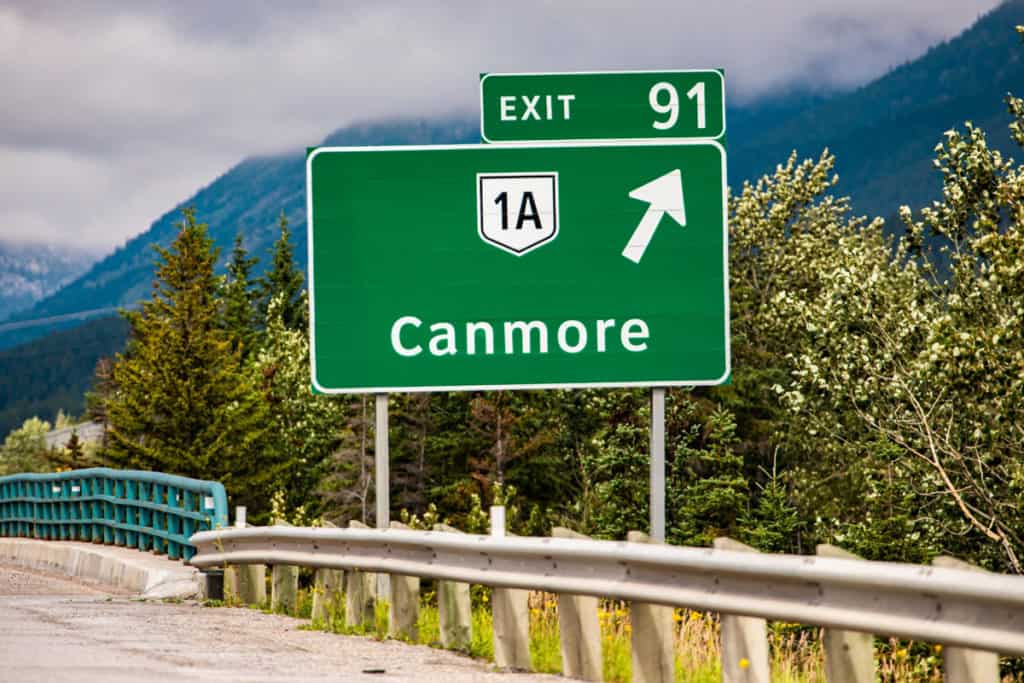 It is tempting for many to bypass Canmore to get to Banff, but those people will be sadly missing out on one of our favourite spots in all of Alberta. While this article will help you get there (and make fun stops along the way!), don't miss out on our extensive guide of all the best things to do in Canmore as well.
About the Route Between Calgary and Canmore
The city of Canmore is located 103 kms west of Calgary, just off of Highway 1, and a few kilometres shy of the gates into Banff National Park. It is a short 1 hour drive as long as there isn't much traffic.
You can also take the more scenic route, Highway 1A from Calgary to Canmore, but it will add on an extra 15 minutes. It can be worth it if you have the time and want to enjoy some extra attractions in the area.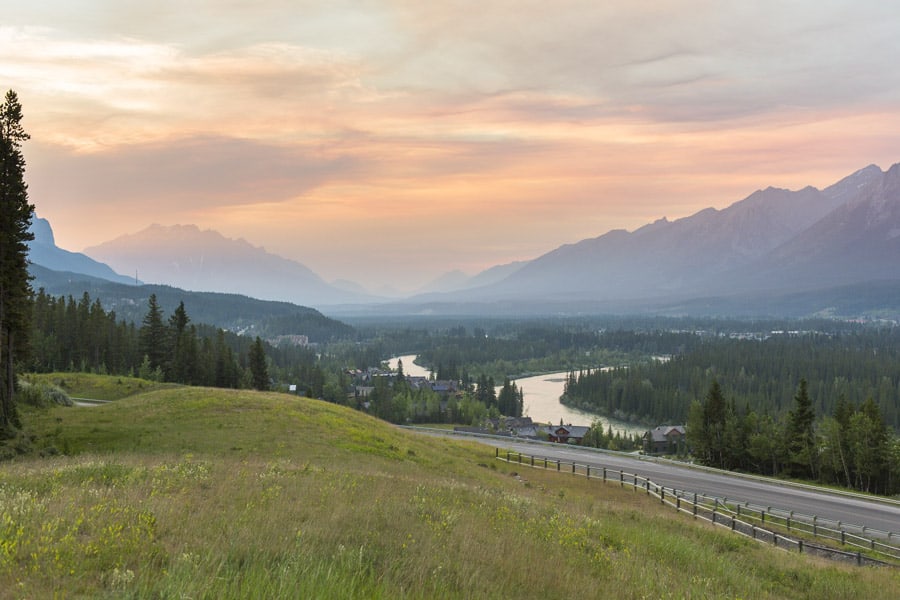 Calgary to Canmore by Car
If you're arriving by air into the Calgary International Airport, all of the major car rental agencies have an office there. We certainly suggest booking your car ahead of time, however, to save on any hassle! Use Rentalcars.com where you can compare pricing and book your rental from among your favourite agencies.
If you are not interested in using a traditional car rental agency, consider using Turo (think Airbnb for car rentals). The Calgary airport serves as a frequent pick-up/drop-off point.
Before you get on the road, be sure to check out Alberta 511 for up-to-date road reports. Every winter there are at least a few days that the trip from Calgary to Canmore can be a treacherous journey thanks to inhospitable weather, and trust us, you don't want to be caught in it! It will also help you to be familiar with Alberta's road laws and driving guidelines.
Just arrived in Calgary and need a hotel?
If you are not in a rush, or want to spend an extra night in Calgary because you arrive late, there are plenty of hotels in the area. Those right onsite at the airport tend to be more expensive, so we prefer these options:
Hotel Clique is a super chic and affordable hotel that has free parking, free WiFi, and a great restaurant onsite. It is a quick shuttle ride from the airport, and we have stayed here several times when we have an early flight out of Calgary. Bonus: it has two rooftop pools!


Want to start the journey and cut down on the drive the next day? The Four Points by Sheraton is on the western edge of the city, just off of Highway 1. You'll get an easy jumpstart to Banff the next day. Parking and WiFi are both free.
Also! There are some really great Airbnb options in the city, and our guide to Calgary Airbnbs is structured by city quadrant and also highlights some near the airport.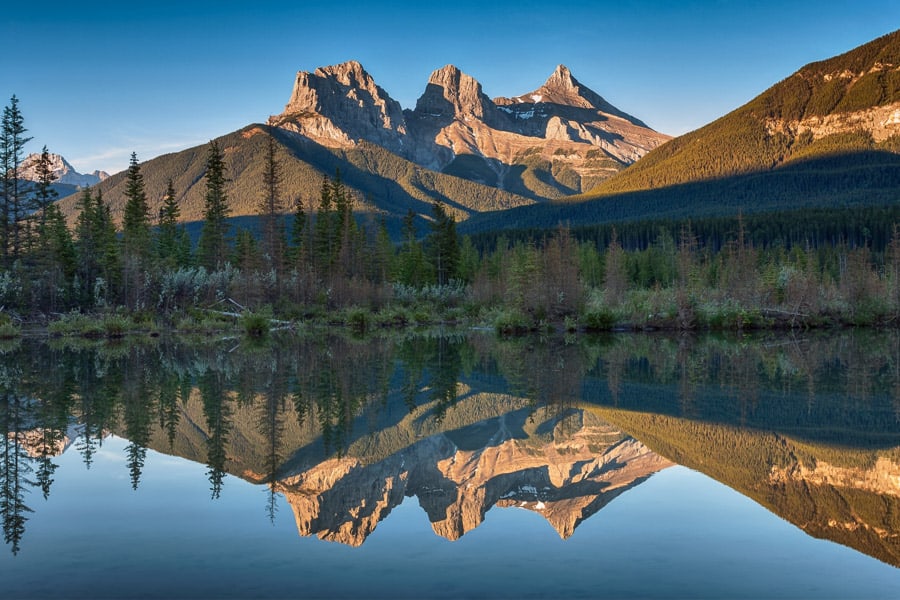 Calgary to Canmore by Bus
The Banff Express – They have one bus trip daily both there and back (Calgary to Canmore and vice versa), and a ticket has a cost $35 per adult and will get you there in around 2 to 2.5 hours. The bus leaves Calgary at 8am daily.
Brewster Express – This is a more expensive option but they also offer several stops that you can take advantage of, plus many departures a day. It's $72 for a one-way ticket and you get a discount if you book a round trip.
Banff Airporter – The Banff Airporter runs multiple trips daily for $70 per person for a one-way ticket to Canmore. Again, you get a bit of a discount if you purchase a round-trip ticket.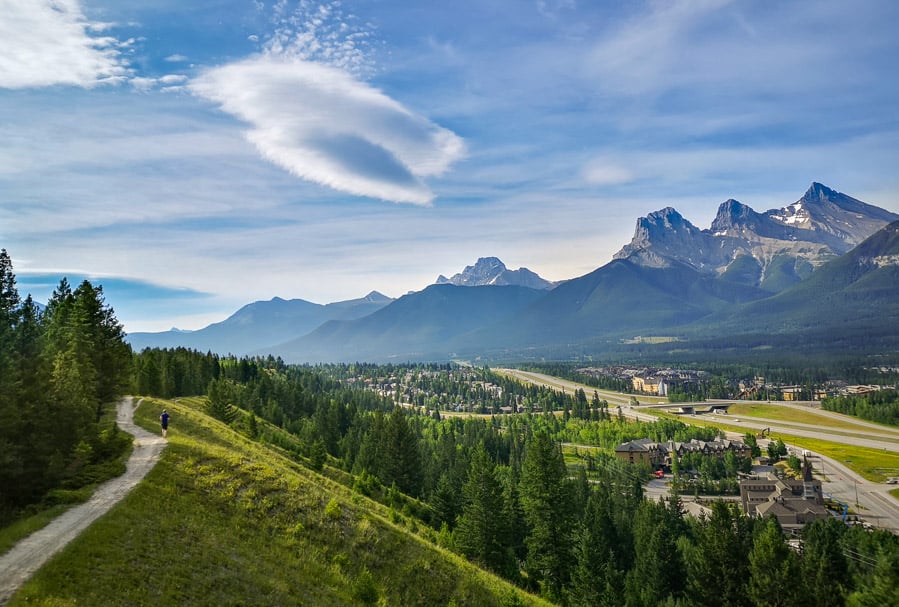 Calgary to Canmore by Private Transfer
Three Sister's Taxi – This service offers taxis between Calgary and Canmore that will take you to and from the airport any day of the week (and at any time).
Banff Sedan – If you are looking for something a little more luxurious and comfortable, consider a private sedan. This service goes from $381 to $931 depending on how many other people are traveling with you.
Limo To Go – Another reliable company that offers sedans, SUVs, limos, and different sized busses for your private trip direct from the airport to Canmore. Prices range from $255 to $900.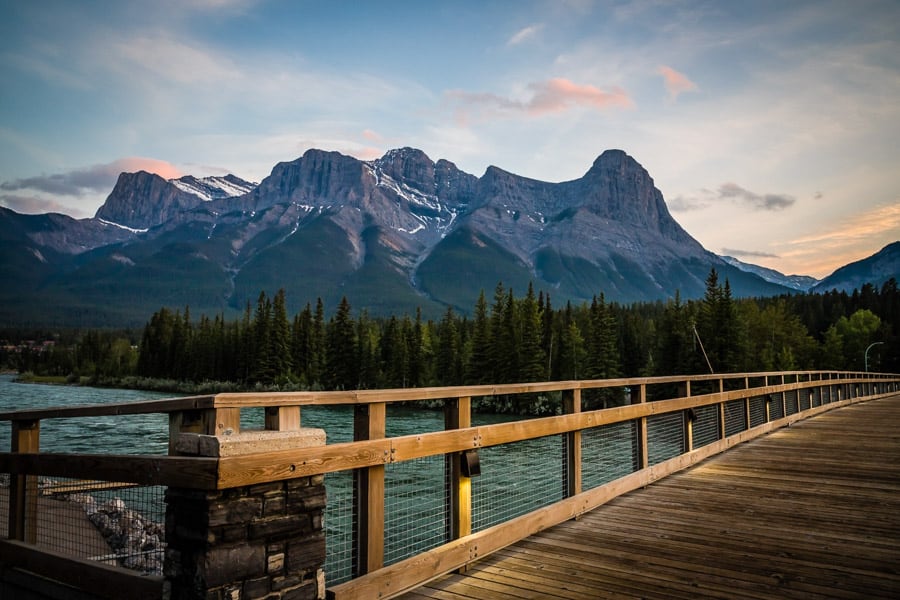 Calgary to Canmore by Other Options
Uber is in Calgary, however, you need to consider that due to the time and distance, there may not be drivers who are willing or capable to make the drive.
Another option for getting from Calgary to Canmore is to consider Poparide (ride-sharing). You can select your driver based on your luggage and equipment requirements if you are traveling with skis, bikes, etc. Poparide charges per seat so you have an opportunity to meet other visitors if you are traveling solo. There aren't always rides available so you need to keep checking back on the days approaching your trip to see if one comes up.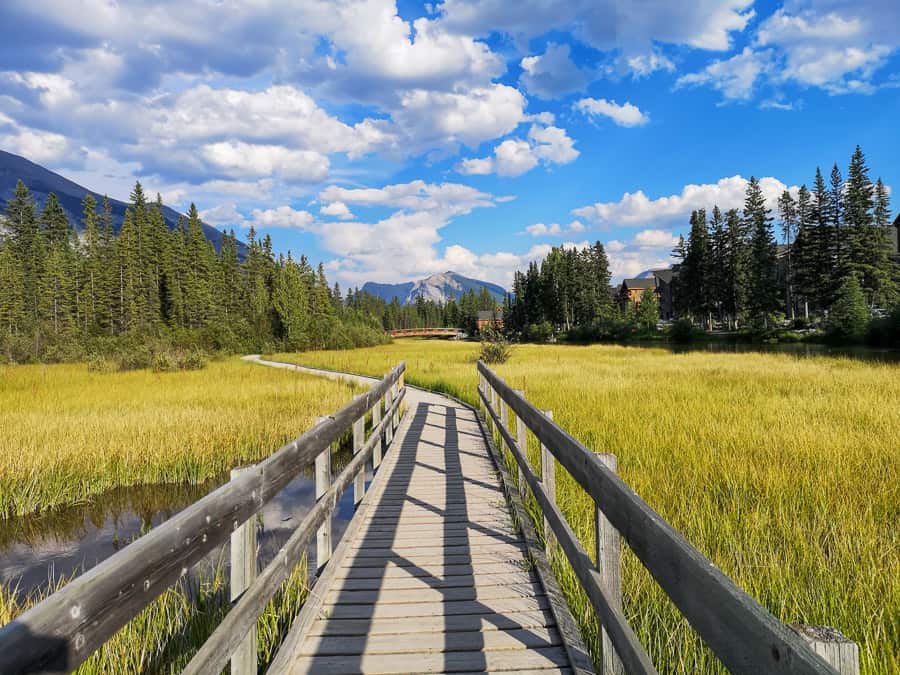 Fun Things to do Along the Way to Canmore
Apart from the beautiful drive and countless photographs along the way from Calgary to Canmore, there are a few fun things to do.
Yamnuska Wolfdog Sanctuary – We have mentioned this place before and we won't stop raving about it until you take the time to visit! They do an amazing job at rescuing and caring for neglected wolfdogs. Your visit supports their operations, and you can visit them from Thursday thru Monday.
Mackays Ice Cream – This small, locally owned ice cream shop in Cochrane is famous throughout the area for its delicious treats. Be prepared to line-up in summer, but we promise it will be worth it.
Rafter Six Ranch – If you enjoy exploring nature and riding horses then make this place a priority. They offer many options, from one-hour horse or pony rides to a full day exploring the local surroundings. There is even an area for camping if it gets late and you want to rest instead of driving.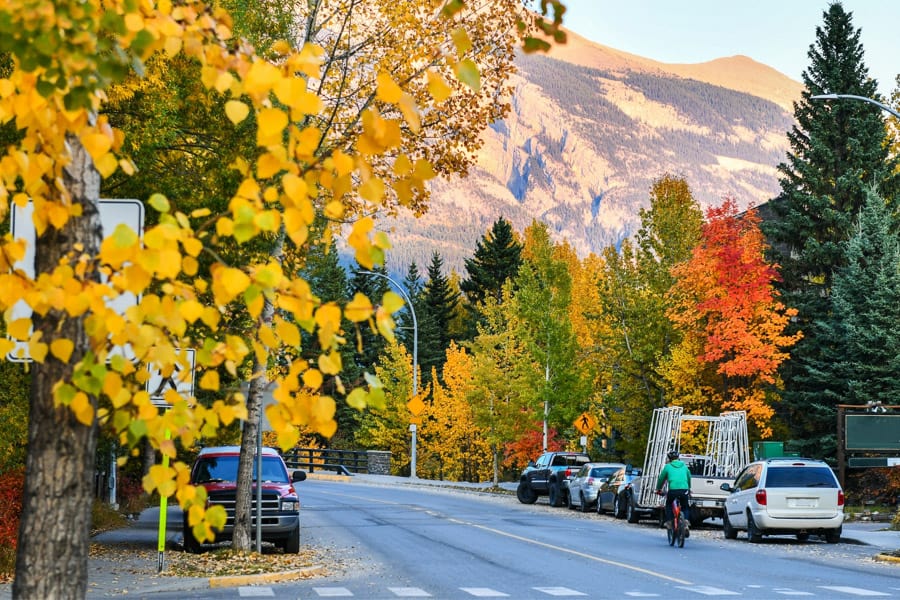 Upon Arrival in Canmore
You made it!
We hope you've planned a few days for your stay! If you love the mountains, Canmore is a great place to base yourself. Plus, for a small city, there is a surprising number of excellent restaurants. See our guide on all the best things to do in Canmore to make the most of your stay.
Where to Stay in Canmore
Before you begin lining up your list of things to do in Canmore, be sure to plan for the rest and rejuvenation you'll desperately need after all of your activity! There are plenty of hotel options and places to stay in Canmore, it all comes down to personal choice. Below are our recommendations.
Luxury – The Solara Canmore melds the charm of a backcountry ski lodge with all the amenities of an alpine resort. All rooms come with a fully-equipped kitchen, with access to a balcony so you can truly enjoy the natural beauty of Canmore.
Read Reviews | Check Availability
Mid-Range – The Canmore Lodge offers sweeping mountain vistas and cozy rooms. There are one, two, and three-bedroom fully furnished condominiums, each with its own fireplace and balcony. After a day of skiing, you can melt away those tired muscles in one of the year-round heated pools.
Read Reviews | Check Availability
Budget –Located just off the Trans-Canada Highway, you can wake up early at the Canmore Rocky Mountain Inn and head downtown (an 18 minute walk, or 5 minute drive) to explore Canmore's quaint and quiet streets. Most offer a small patio or terrace to make the most of those gorgeous Canmore views.
Read Reviews | Check Availability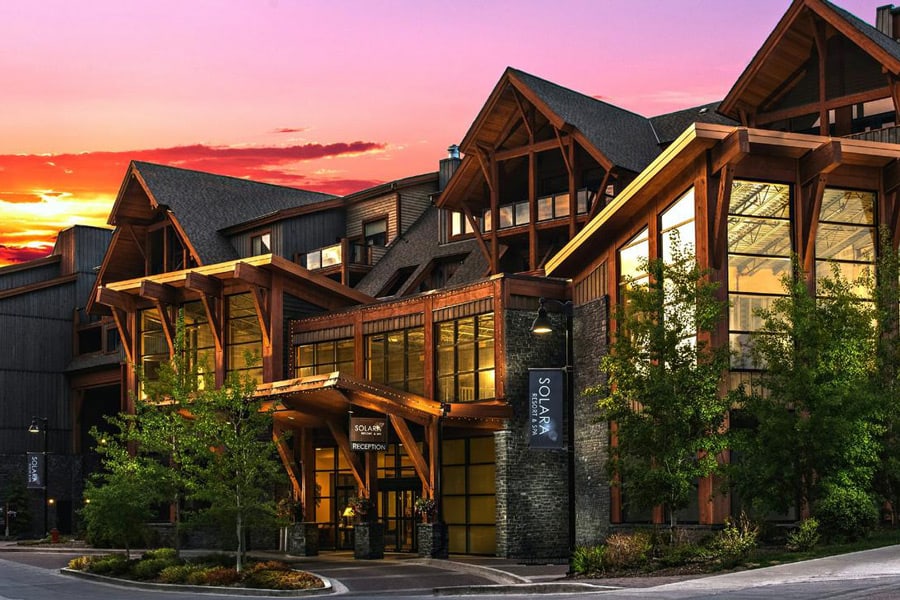 Get Out of Town!
Not exactly in Canmore, but the Mount Engadine Lodge is indeed worth the drive! Nestled deep in Spray Valley Provincial Park, in the shadow of its namesake peak, Mount Engadine Lodge is the ultimate in remote luxury. Explore trails by day, and unwind with a massage and a sauna in the evening. Breakfast, lunch (bagged) and dinner (family table style) are included, and the lodge is accessed by car, or if you have the means, via helicopter.
Read Reviews | Check Availability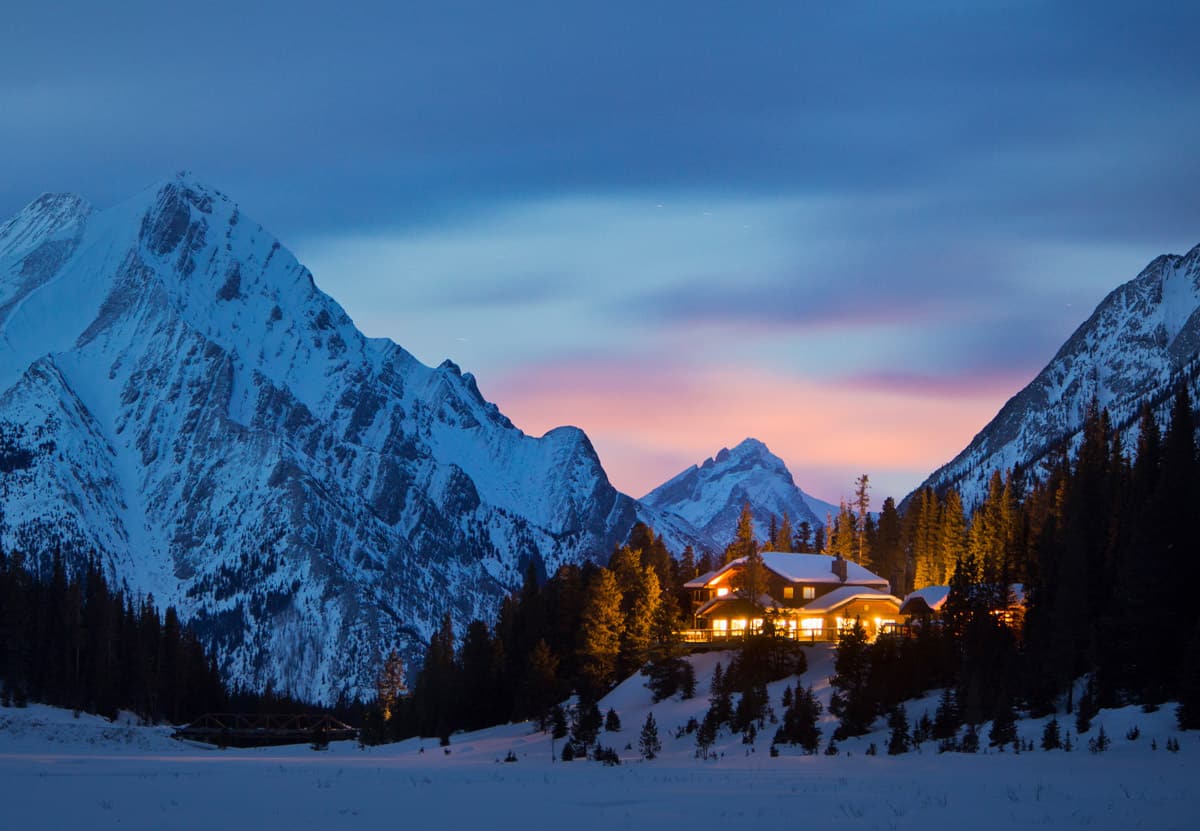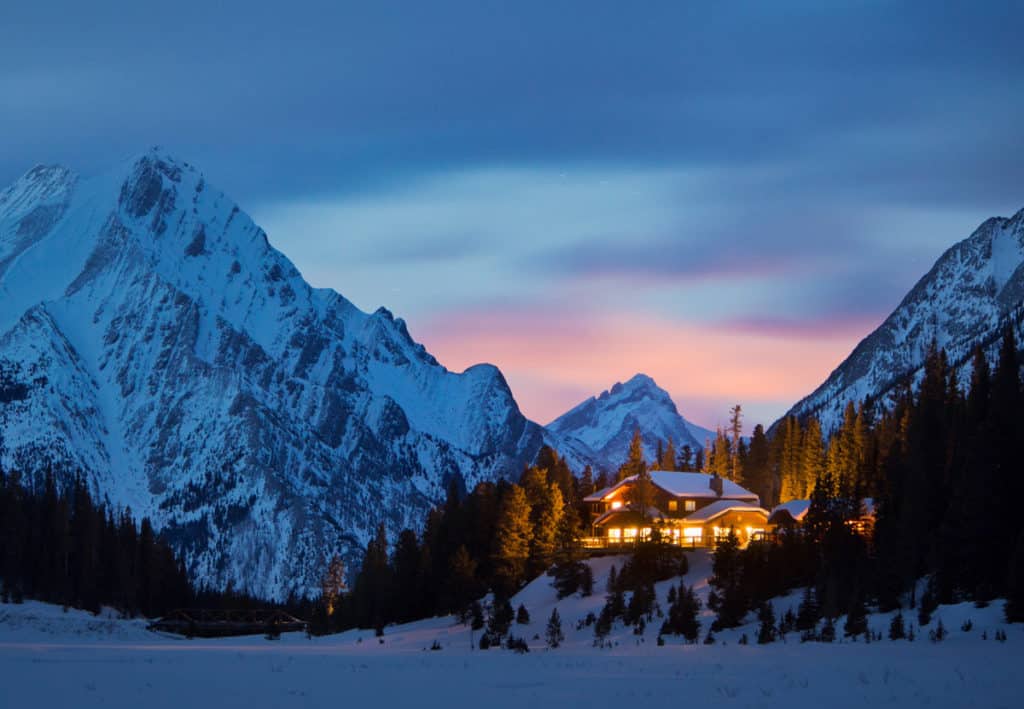 There are also plenty of options for places to stay in Banff if you want to be in the National Park.
Canmore Airbnb
Canmore is one of the few towns that we know of in North America that has specific rules around Airbnb (if you're interested, read more about it here). We've used Airbnb in Canmore before without issue though, and there are lots of great places to stay!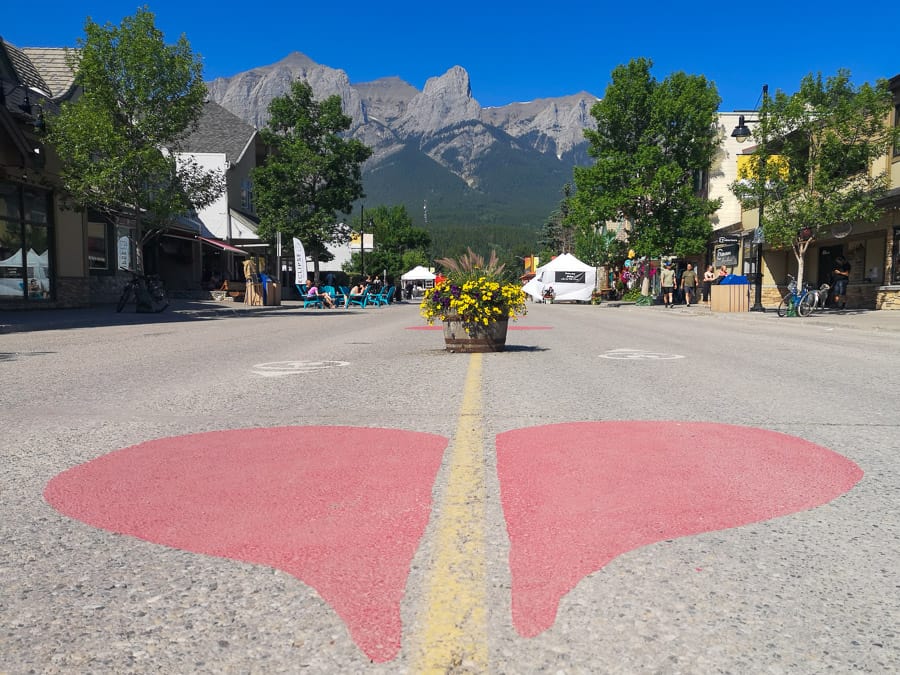 Plan your trip with us!
Spending some time in Calgary also before heading to Canmore? Then check out our complete guide on things to do in Calgary. And if you also plan to head a little further west to Banff, we've got a guide for what to do in Banff too.
[mv_video doNotAutoplayNorOptimizePlacement="false" doNotOptimizePlacement="true" jsonLd="true" key="li3bnvuk3rmejstzyugl" ratio="16:9″ thumbnail="https://mediavine-res.cloudinary.com/v1617987951/yf8vtaakkwzfirnvfdpj.jpg" title="Top Alberta Hot Spots" volume="70″]