Disclaimer: This page may contain affiliate links. Please review our full Terms and Conditions for more information and our Privacy Policy. Note that any pricing, operating hours, or other such information provided below may have changed since initial publication.
Compiled by the Road Trip Alberta team
Last updated on January 23, 2023
Many great road trips are fueled by more than just go-go juice for your car – the driver and passengers need a kick too! So if you're starting out in Cowtown and need a caffeine fix for a fun adventure ahead, we've included a wide selection of awesome Calgary coffee shops and cafés located all around the city.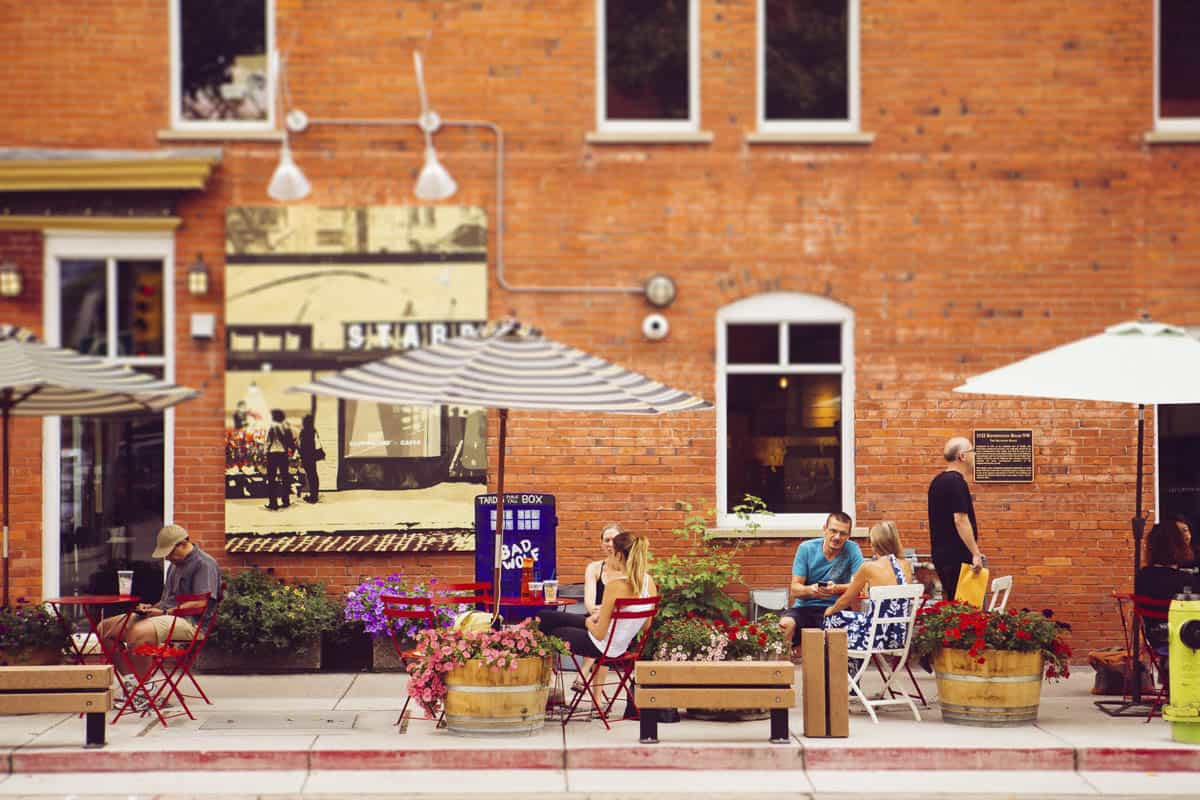 Or if you're in the city for a while, you can also consider this your guide to caffeine and divine snacks as you explore all the great things to do in Calgary. Whether you're hitting an iconic hotspot like Lukes Drug Mart, or trying the life-changing blueberry basil tonic with maccha (or espresso) at Monogram, there's no doubt you'll get the pick-me-up you need to conquer any day.
Calgary Coffee Shops and Cafés
Gravity Espresso and Wine Bar
Locations: 1221 8 Street SW, 909 10th Street SE, and 202 Riverfront Avenue SW
With three locations to choose from – inside the CBE Building in the Beltline area, the Art Building in Inglewood, and the Waterfront Towers in Eau Claire – there's plenty to love about Gravity Espresso and Wine Bar.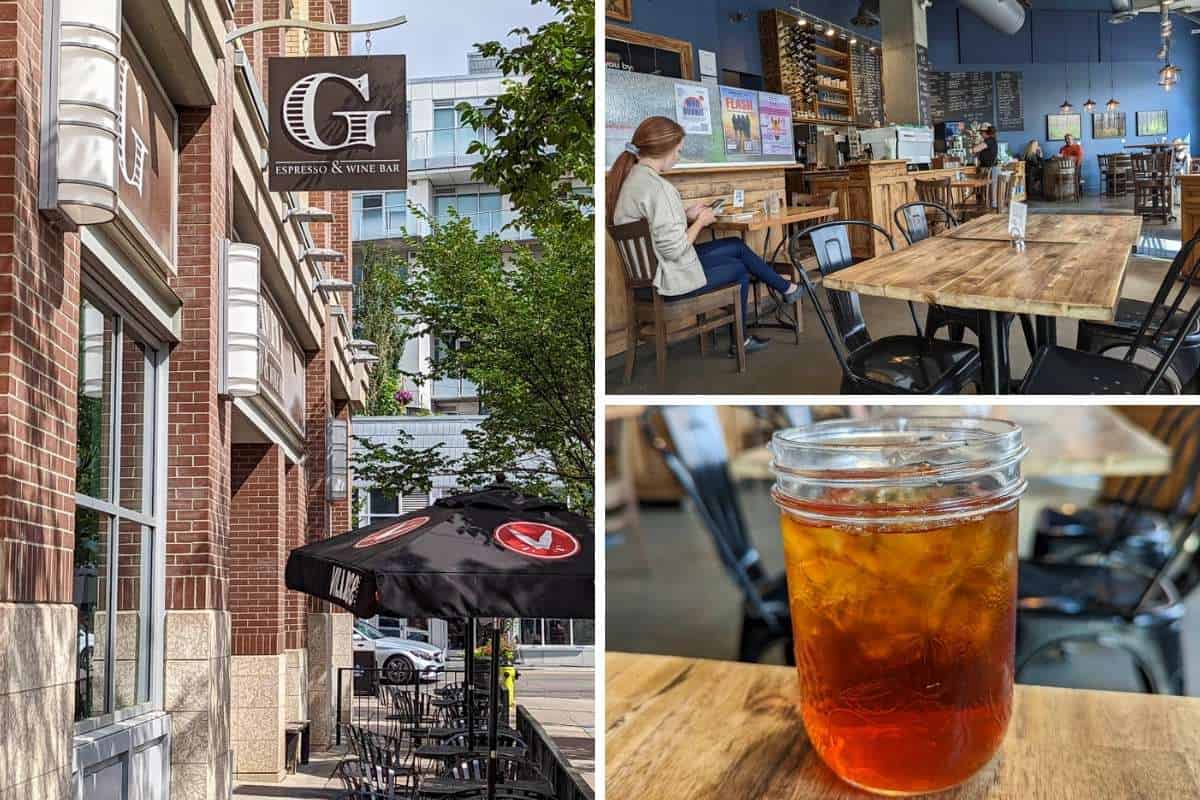 Family-run, their goal is to provide a comfortable spot for you to enjoy a coffee and a book, share a cheese plate and some wine with friends, and everything in between. With great coffee to choose from as well as plenty of sweet and savoury snacks on the menu, it's no surprise many people love to linger at these Calgary coffee shops.
Phil and Sebastian
Locations: Multiple around the city
What began as a passion project between two friends now has numerous locations around the city (including at the Calgary Farmers' Market West, Marda Loop, and Mission). Today, Phil and Sebastian is known as one of the best coffee shops in Calgary. Their distinctive tasting coffee is a favourite amongst serious coffee lovers, and they're known for roasting some of the best coffee beans in the province.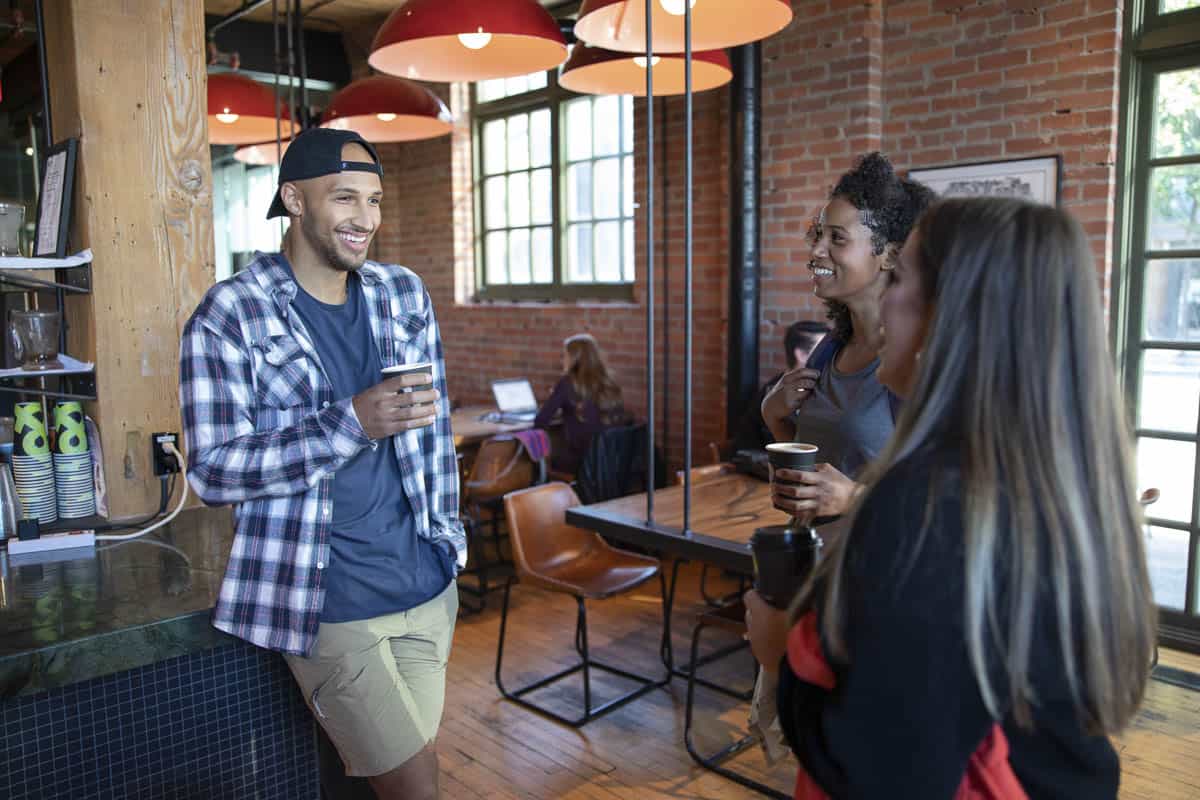 No matter which location you choose, you know you're in for a real treat; the combination of their stylish cafés and delicious offerings have made them a real staple in Calgary's coffee scene. Thankfully, you're never far from one of their shops, so make sure to try one whenever you're in the city.
Alforno Bakery and Cafe
Locations: 222 7 Street SW / 1327 – 1 ST SW (First Street Market)
Found in the heart of Eau Claire and in the trendy First Street Market, Alforno Bakery and Cafe is now regularly mentioned when it comes to the best coffee shops in Calgary. And while you have your pick of locally roasted coffee to choose from, there's also an extensive menu of bakery items, including meals with artisan bread and cakes that are baked fresh daily.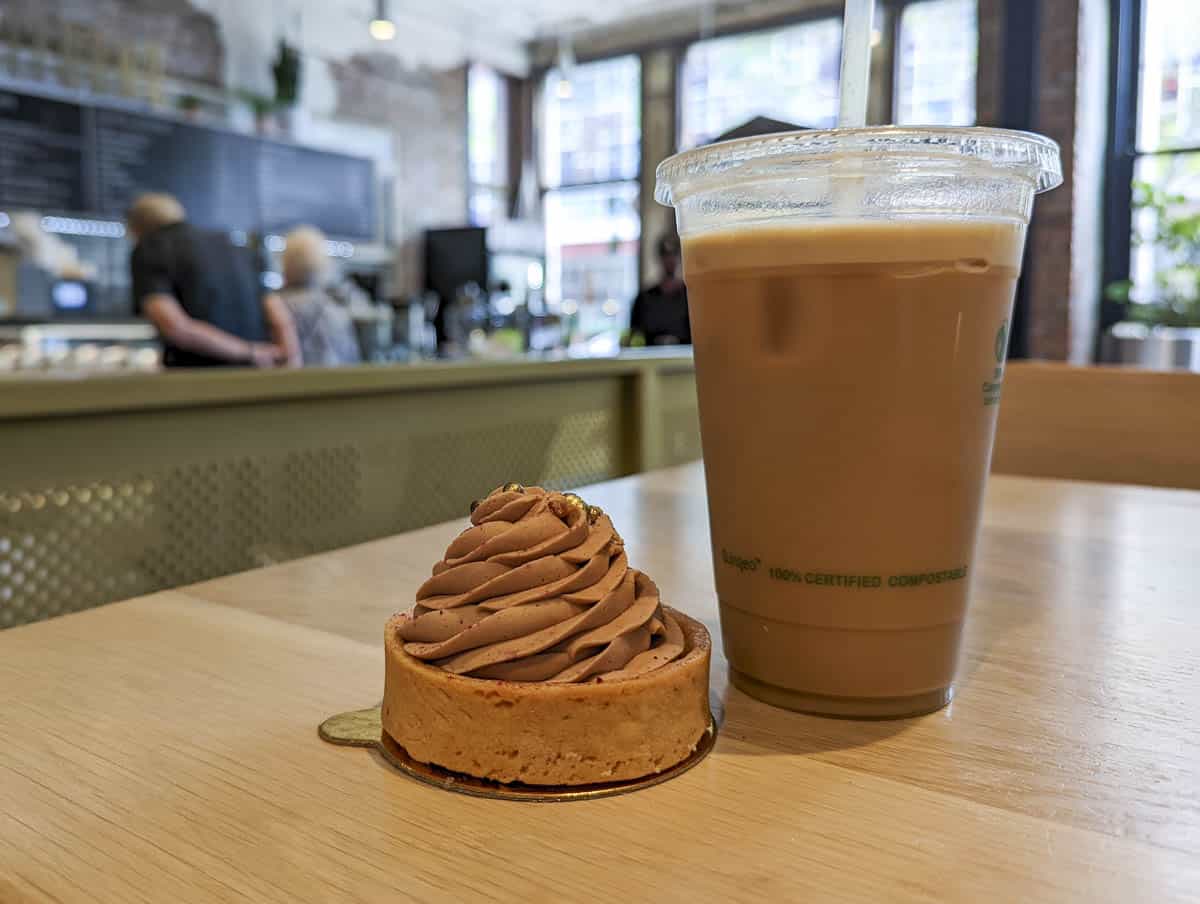 While open for brunch, lunch, and dinner, we're huge fans of stopping in the Italian café for a drip coffee or cappuccino alongside one of their beautiful breakfast pastries (try the Nutella croissant or the Alforno cinnamon bun). No matter what, you'll instantly feel at home in this bright and spacious café.
Lukes Drug Mart
Locations: 112 4 Street NE, 3407 26th Ave SW, and Lukes Central Library at 802 3 Street SE
With a few locations around the city, including in Calgary's Central Library, Lukes Drug Mart has an amazing story. Opened in 1951 by Jim Lukes in the same location it stands today in Bridgeland, the business was passed down to his son and then grandson (who is the current owner).
Head here for delicious coffee, yes, but also for vinyl records, specialty groceries, cosmetics, and conventional drugstore items. Completely unique and always delightful, Lukes Drug Mart is your one-stop shop for just about everything you need. Yes, you can even refill your prescriptions here!
Higher Ground
Locations: 1126 Kensington Road NW, 715 17 Avenue SW, 2502 Capitol Hill Crescent NW
With three locations in the city, Higher Ground serves organic coffee that's bound to impress. Serving fair trade, organic coffee as part of the company's Green Mission, Higher Ground is an excellent choice for those who are hoping to be a bit more (or a lot more) environmentally conscious.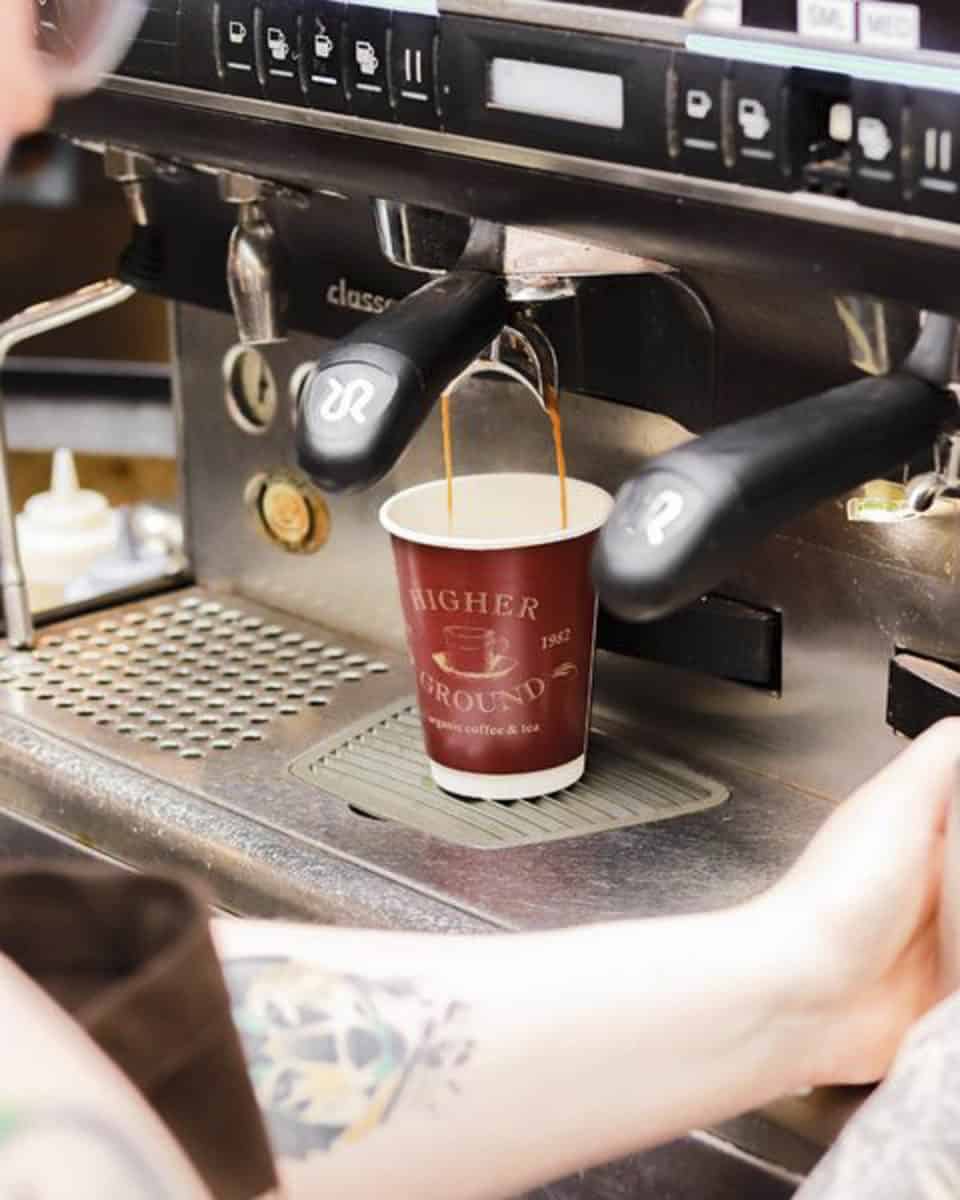 Enjoy one of their many drool-worthy drinks, including their specialty coffee; we're huge fans of the "S'More Mocha", which is as chocolatey and delicious as it sounds, as well as their list of tea mistos. There's also always an extensive selection of freshly baked pastries, desserts, and other sweets to choose from as well as a breakfast and lunch menu, so make sure to arrive at Higher Ground hungry!
Calgary Heritage Roasting Company
Location: 2020 11 Street SE
What began as an inspiring cup of coffee on a backpacking trip in the mountains of Alberta turned into one of the most respected coffee roasting companies in Calgary. Walking into the café in the historic brick CC Snowden Building, you'll immediately be greeted by their giant coffee roaster… is there any better welcome than the smell of roasting coffee?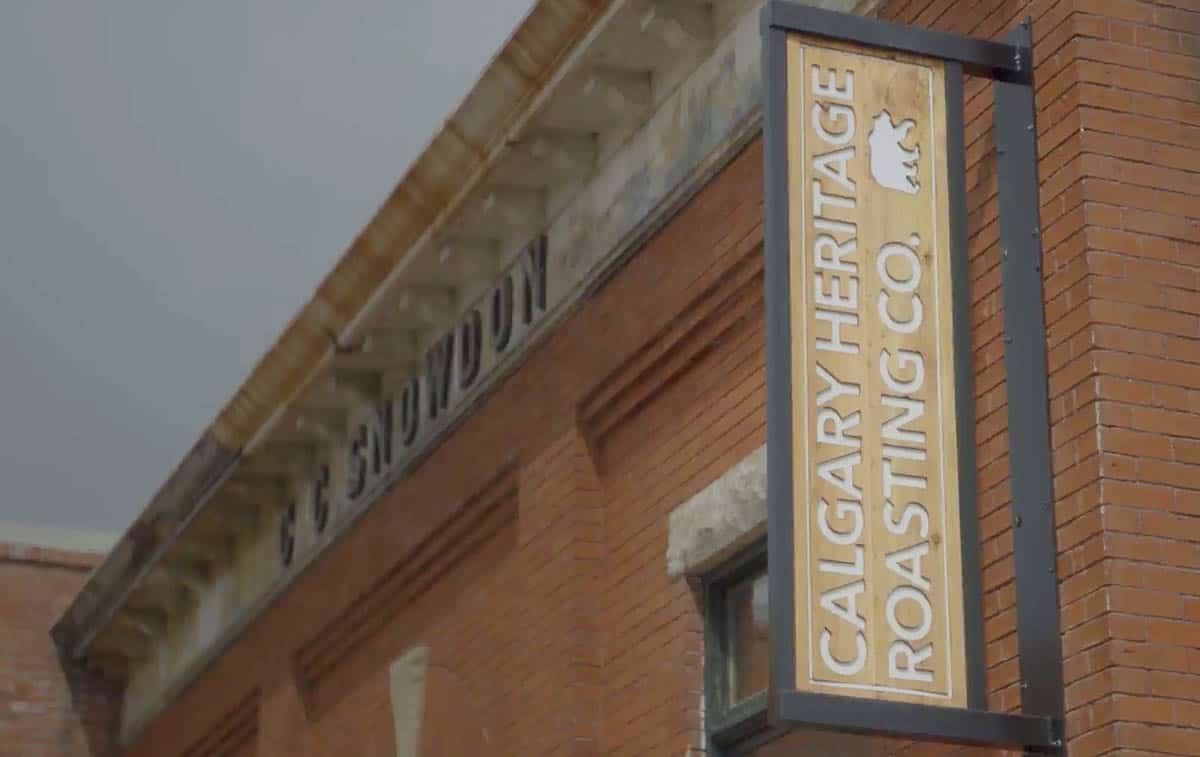 Rustic and laidback, the coffee shop is home to rich, flavourful coffee (make sure to purchase a bag or two of their beans to take home). Calgary Heritage Roasting Company is by far one of the most down-to-earth and welcoming of all the coffee shops in Calgary, and easily deserves its spot on this list. Bonus: you can even rent the space for private parties and events!
Sought x Found Coffee Roasters
Location: 916 Centre St N
Pure. Fine. Ethical. This is the M.O. for the coffee served at Sought x Found Coffee Roasters. This local coffee shop and roaster in downtown Calgary started out as a small dream for husband-and-wife Caleb and Kitty Leung and turned into something much bigger than they expected. The duo spent years professionally training tasting, roasting, and brewing so they can deliver the BEST coffee in Calgary. The result? Sought x Found is one of the most popular coffee shops in the city.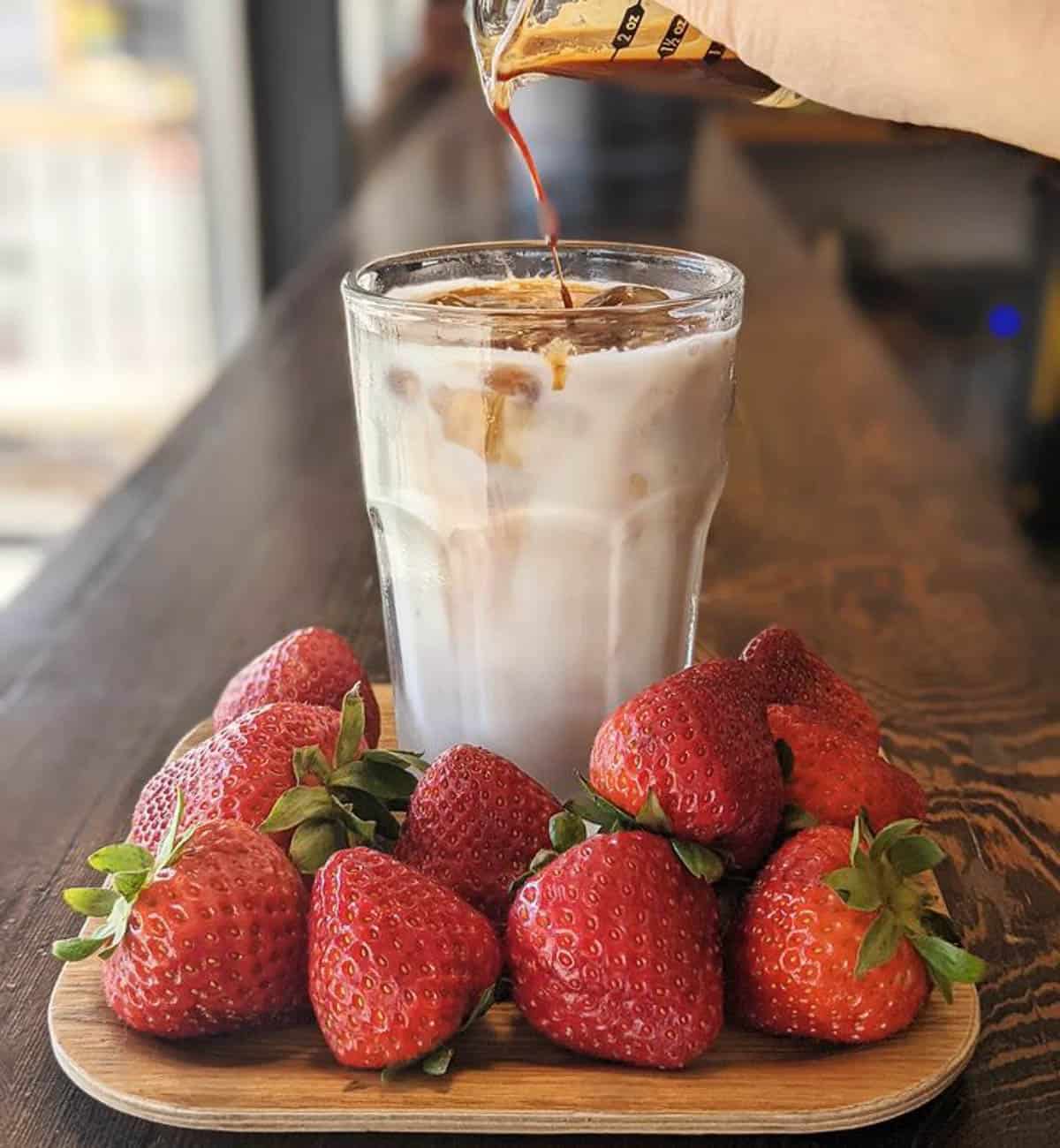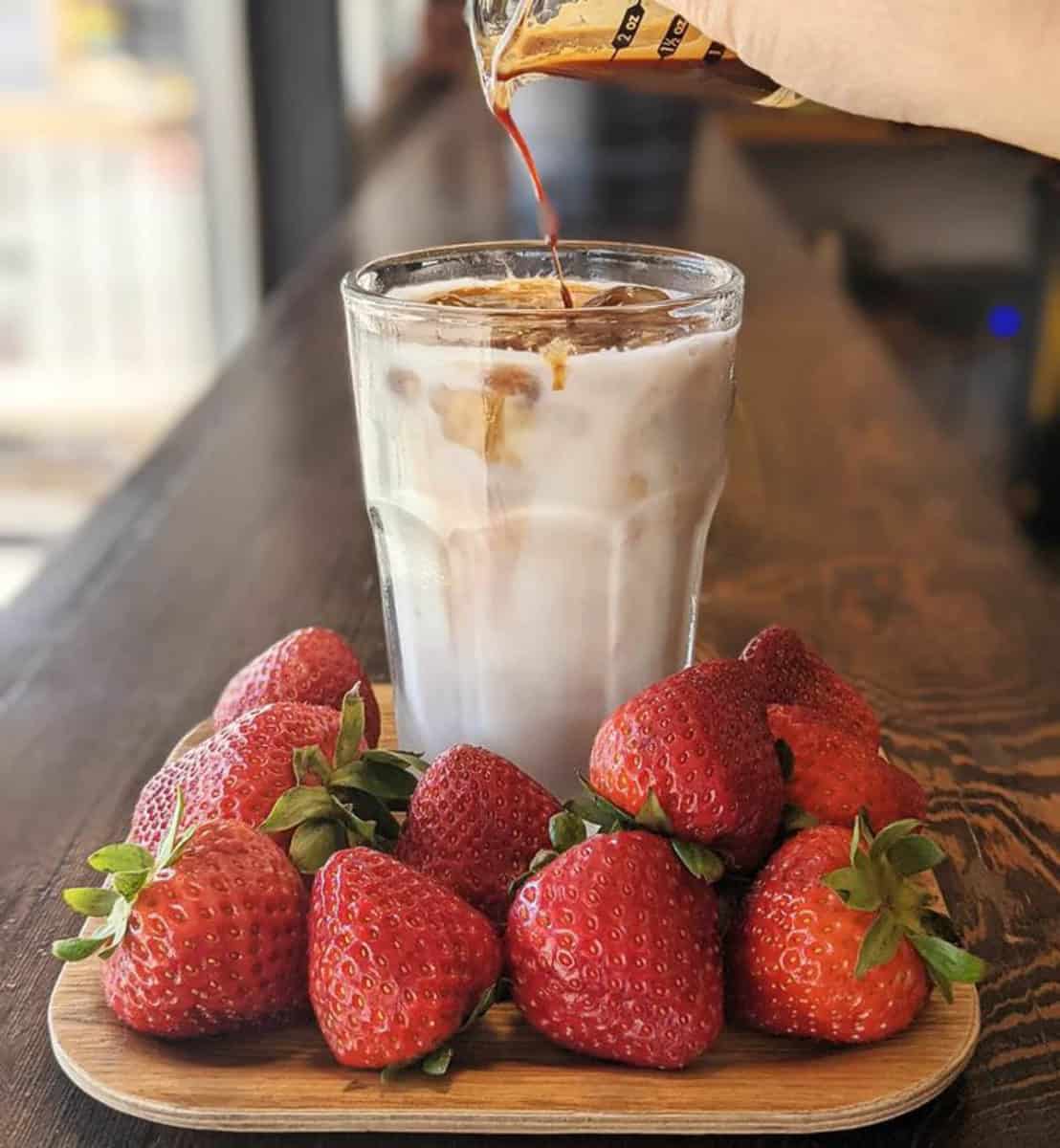 Not only can patrons get an excellent cup of coffee or tea here, but they can shop online for all their coffee products. Most intriguing is their coffee subscription option where each month they will send three different exclusive bags of coffee right to your door.
Deville Coffee
Locations: Multiple around the city
With locations all across Western Canada and more than a dozen spots in Calgary alone, Deville Coffee is cornering the market on awesome coffee and sweet treats in the city. No matter which location you visit, you can count on a few guarantees: the decor will is stunning, the staff will be smiling, and the coffee will be fantastic.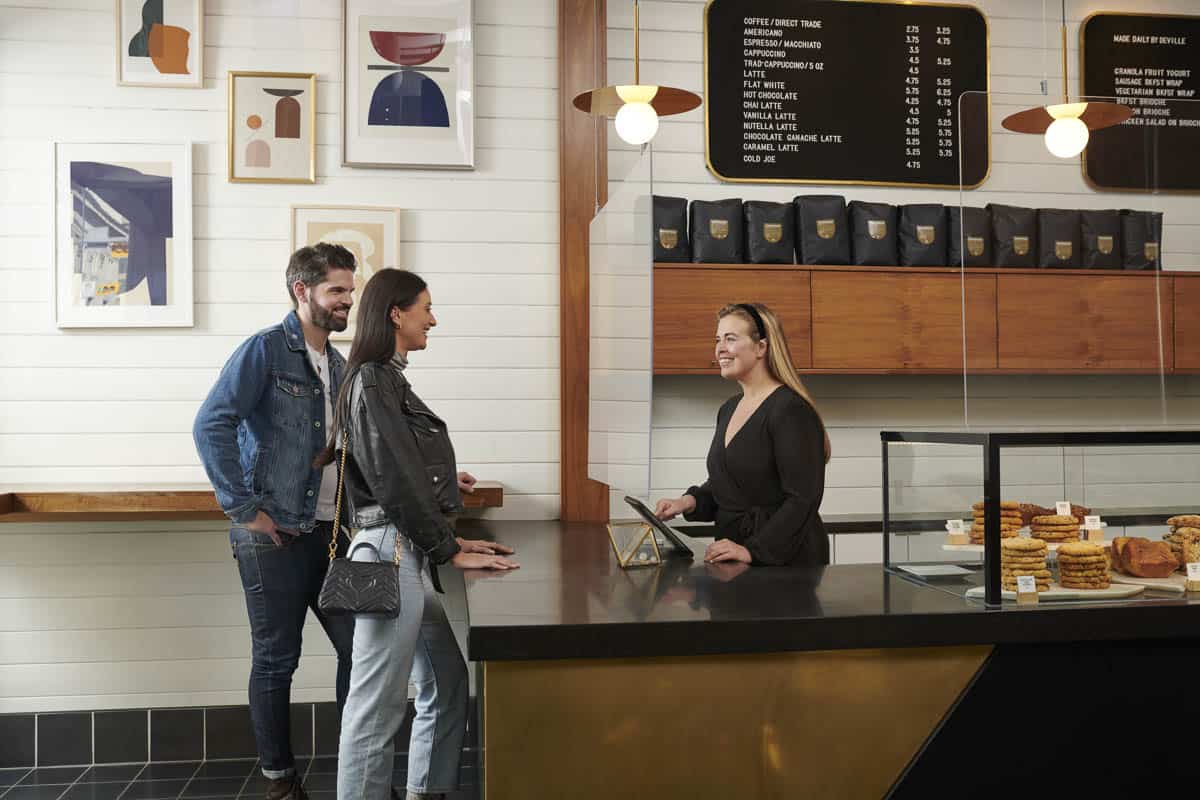 Locally owned and operated by people who strive to foster a sense of community, careful attention has been paid to the details of every single café (think organic vanilla and house-made ganache). You're never too far from a Deville Coffee shop in Calgary, and it's always nice knowing that you're going to walk away with exactly what you were craving.
Ten Foot Henry
Location: 1209 1 Street SW
Included as one of our picks for best Calgary restaurants, head to Ten Foot Henry for a magical experience. A stunning space with oodles of rustic charm, the restaurant is known for its fantastic meals, making it the perfect Calgary café for when you're in the mood for some food. It's also a terrific option for vegans and vegetarians, as its menu has multiple meat-free dishes.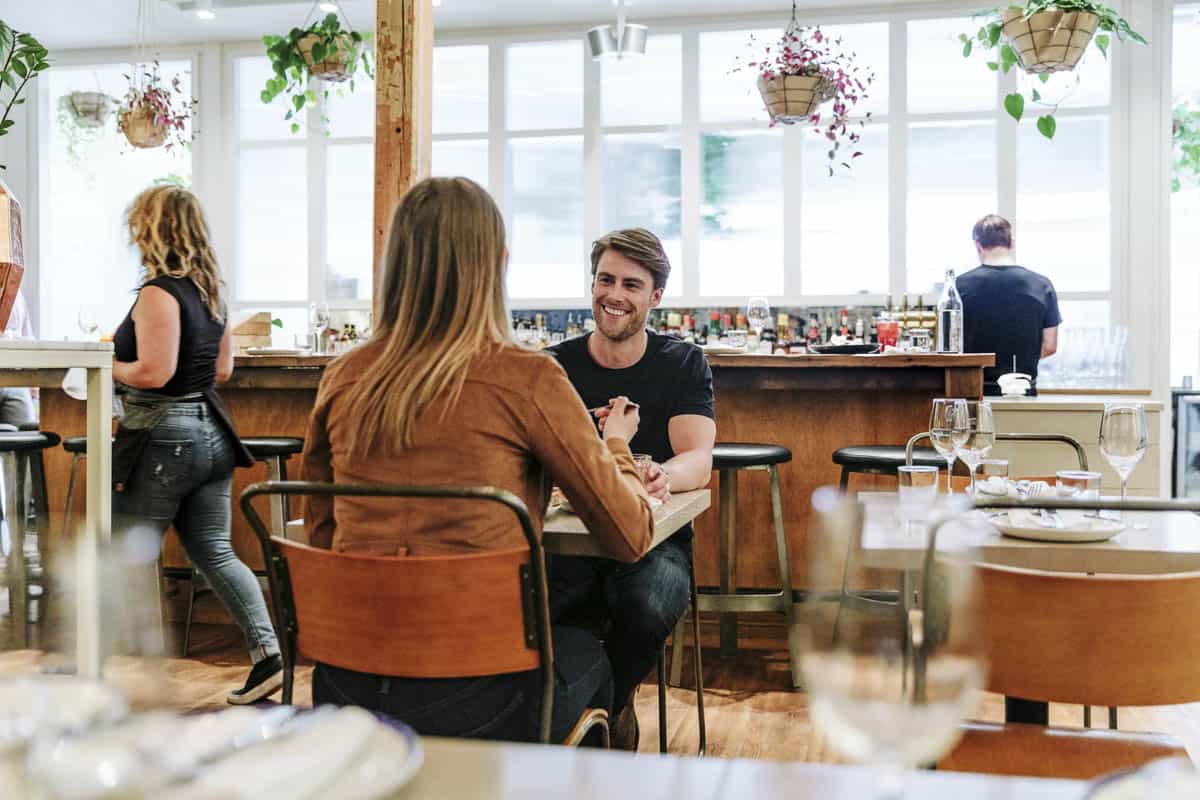 Make sure to head here for weekend brunch, when you can choose from options such as sourdough pancakes or four-egg omelettes with whipped goat cheese. And, of course, the coffee is great, too!
Monogram
Locations: 4814 16 Street SW, 420 2nd Street SW – Street Level Entrance, 800 49th Avenue SW
Students writing essays, business partners working out a new proposal, friends meeting for a cup of tea, solo patrons relaxing with a good book and a great latte… at Monogram, you'll find it all. With three locations in Calgary, Monogram believes that coffee truly has the power to change lives, and that "coffee should inspire wonder and warmth".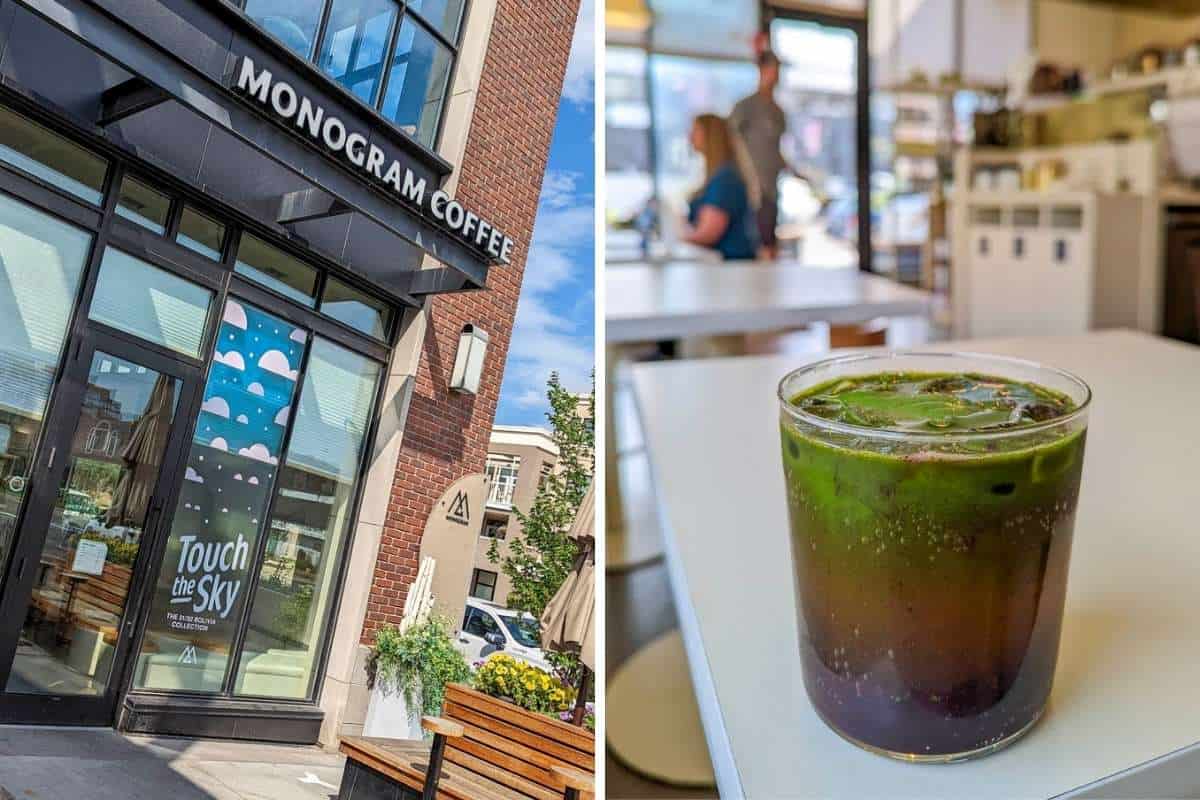 Whether enjoying their coffee in-house or subscribing to a delivery of coffee beans, you're sure to experience coffee that has a lot of heart. And coffee isn't all that Monogram offers. Be sure to try their unique beverages, like the blueberry basil tonic with matcha (you can add a shot of espresso if you wish). The cool vibe paired with friendly baristas only adds to Monogram's charm making it one of our favourites.
Analog
Locations: Multiple around the city
No matter which location you visit, Analog is always a lively spot… because the coffee is just that fantastic! With modern, stylish design (you may have seen their cafés on Instagram), any of the Analog locations are sure to inspire, even if that inspiration is simply to stay for another cup of joe.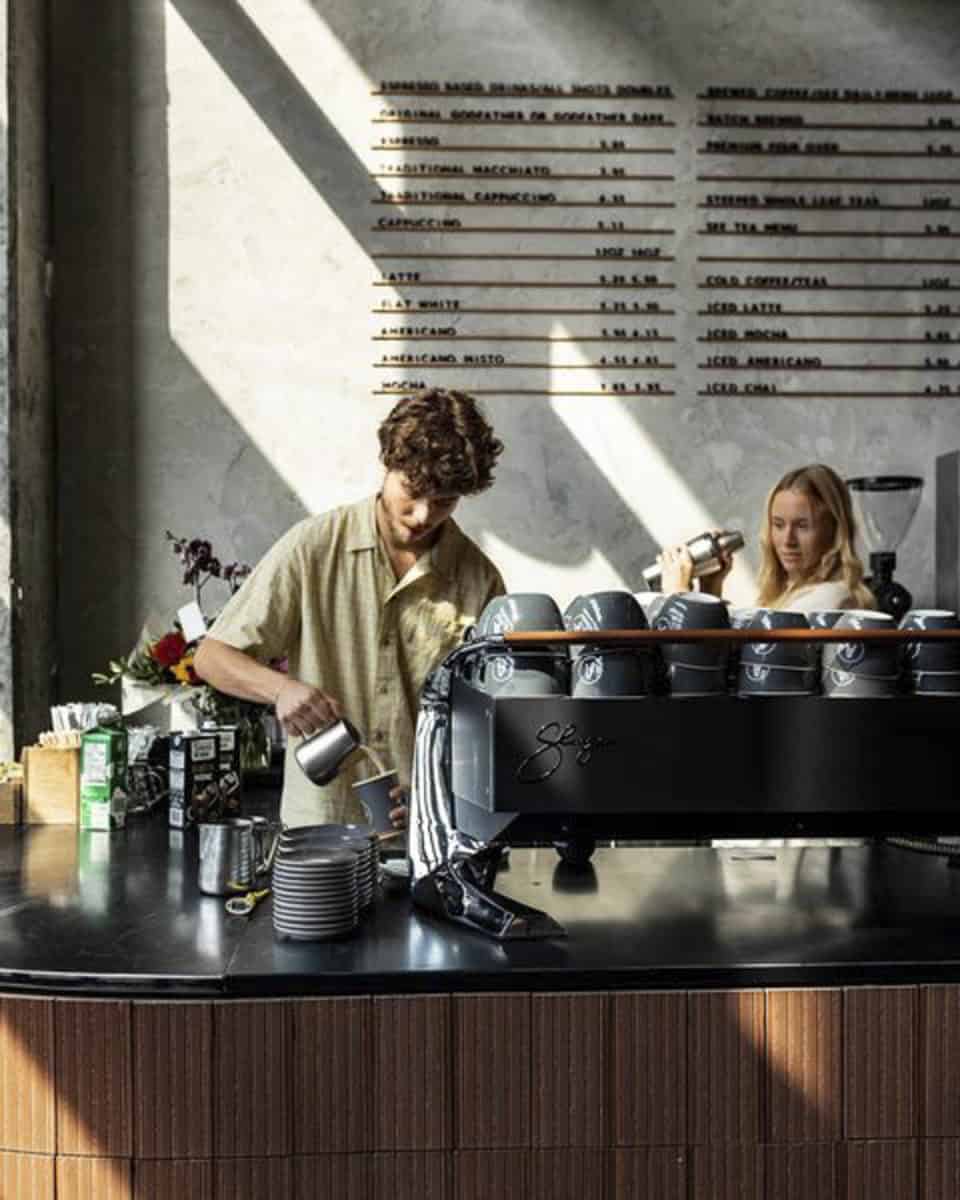 With meticulous attention to the quality of the coffee beans served, you know that each sip is going to be extraordinary; expect vivid, rich flavours that make it clear why Analog is one of the most popular coffee shops in Calgary.
Caffe Beano
Location: 1613 9 Street SW
If you're after tradition, you need to visit Beltline's Caffe Beano. Up and running since 1990, this Calgary café is one of the best-known and most respected in the city, and you'll almost always find the coffee shop full of people (especially locals there for their daily hit of espresso). And with more than 30 years in the coffee scene, you know they're serving some seriously good coffee!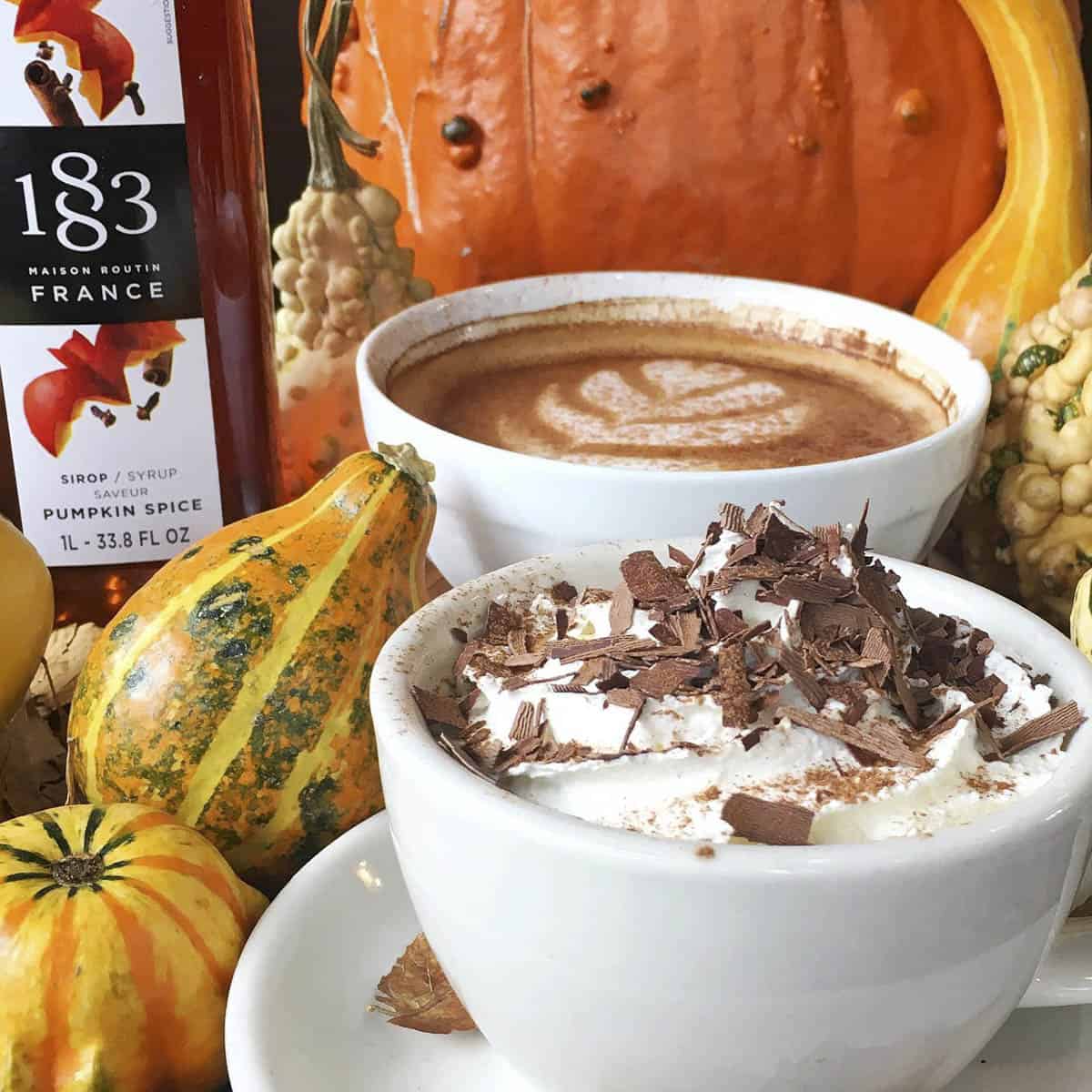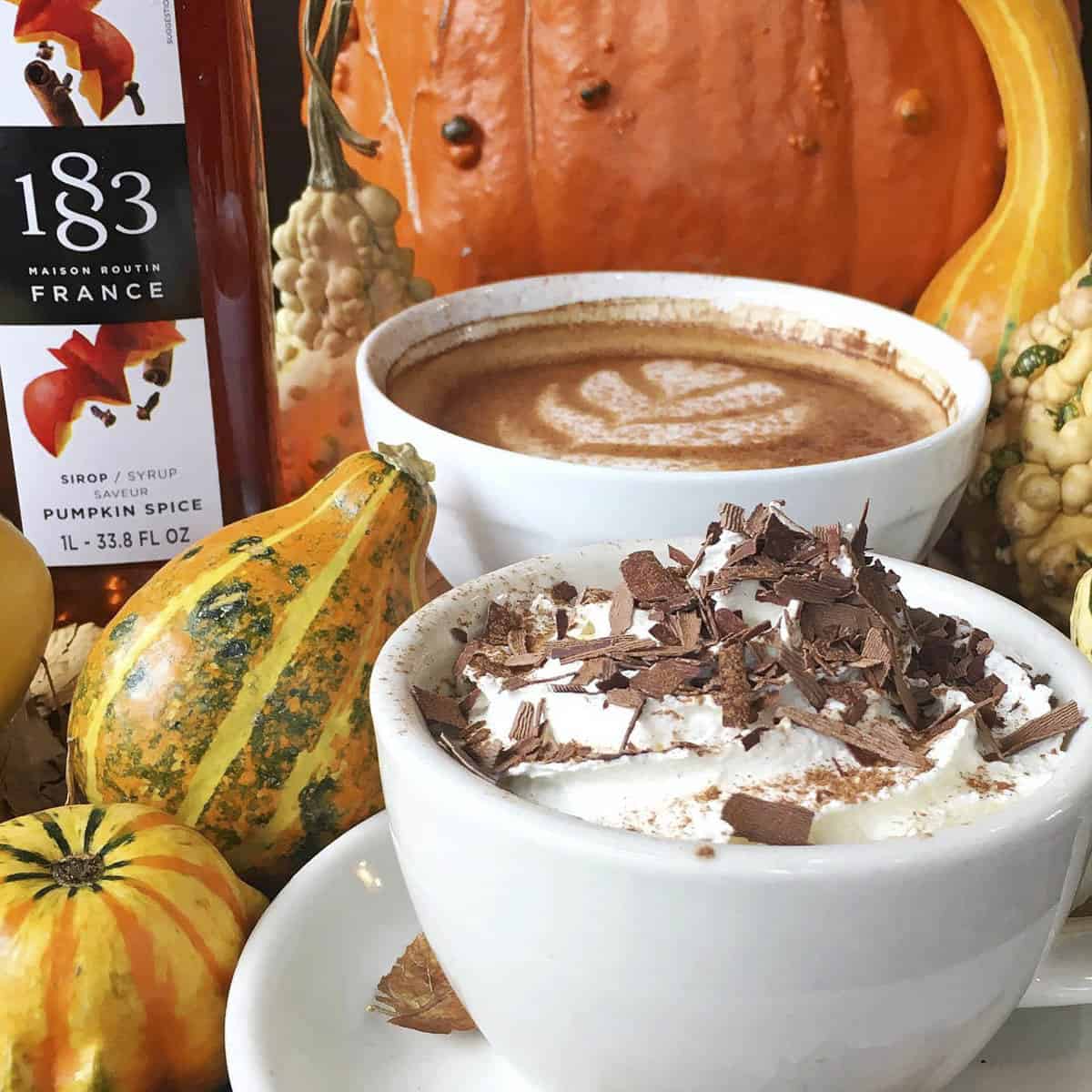 If you're lucky, you'll also snag one of the delicious baked goods, although don't be surprised if they sell out. From early morning until early evening, this eclectic café is home to all and is the perfect spot for meeting friends, a date, or enjoying a caffeinated beverage on their infamous outdoor benches.
Société Coffee Lounge (by Humble Coffee Roasters)
Location: 1223 11 Avenue SW
With a relaxed vibe and a vast selection of espresso drinks, Société Coffee Lounge has quietly become one of the city's favourite coffee spots. Located in the Metropolitan, the café proudly serves Humble Coffee Roasters beans, a company that takes an easy, approachable view of coffee, hoping that everyone can enjoy great coffee without feeling intimidated.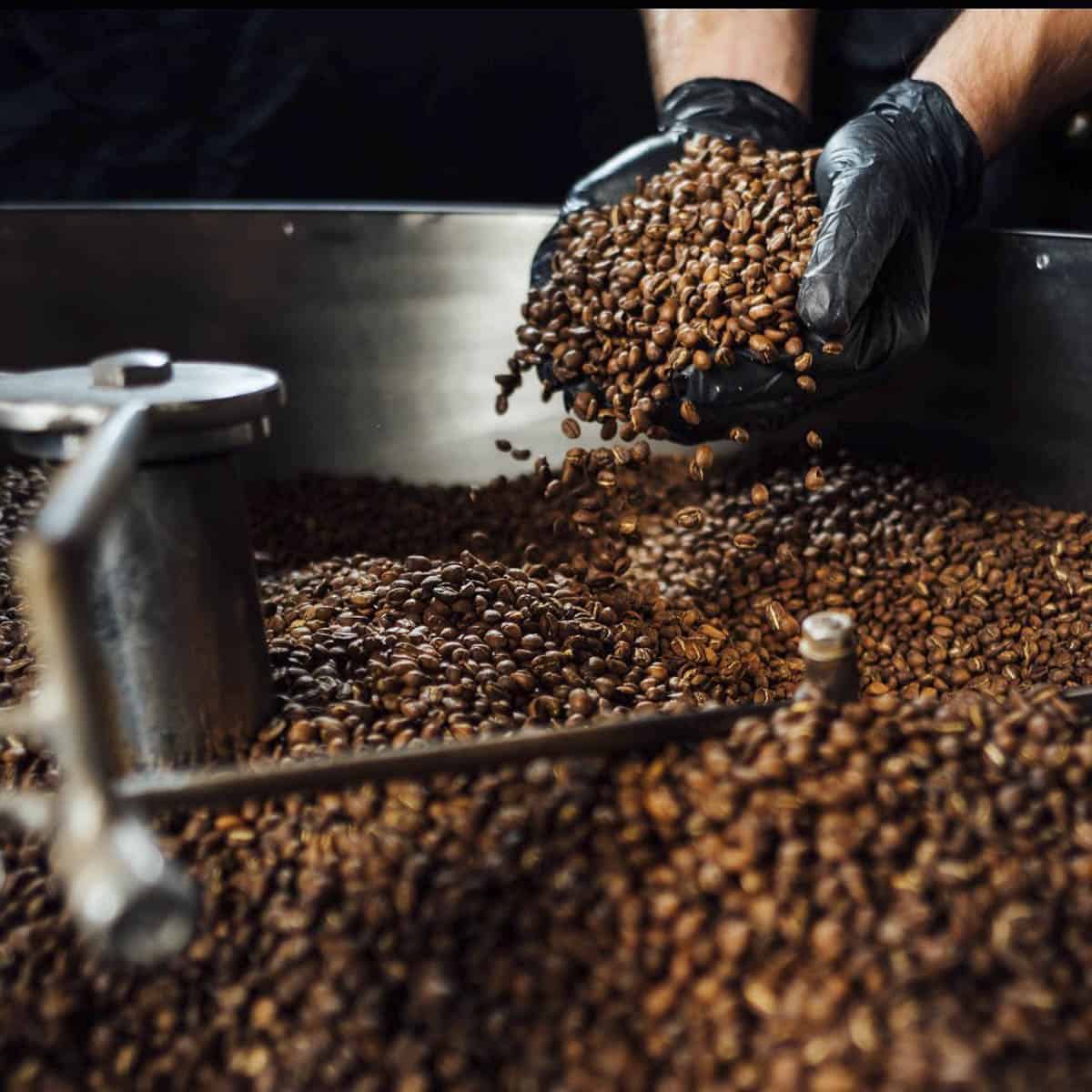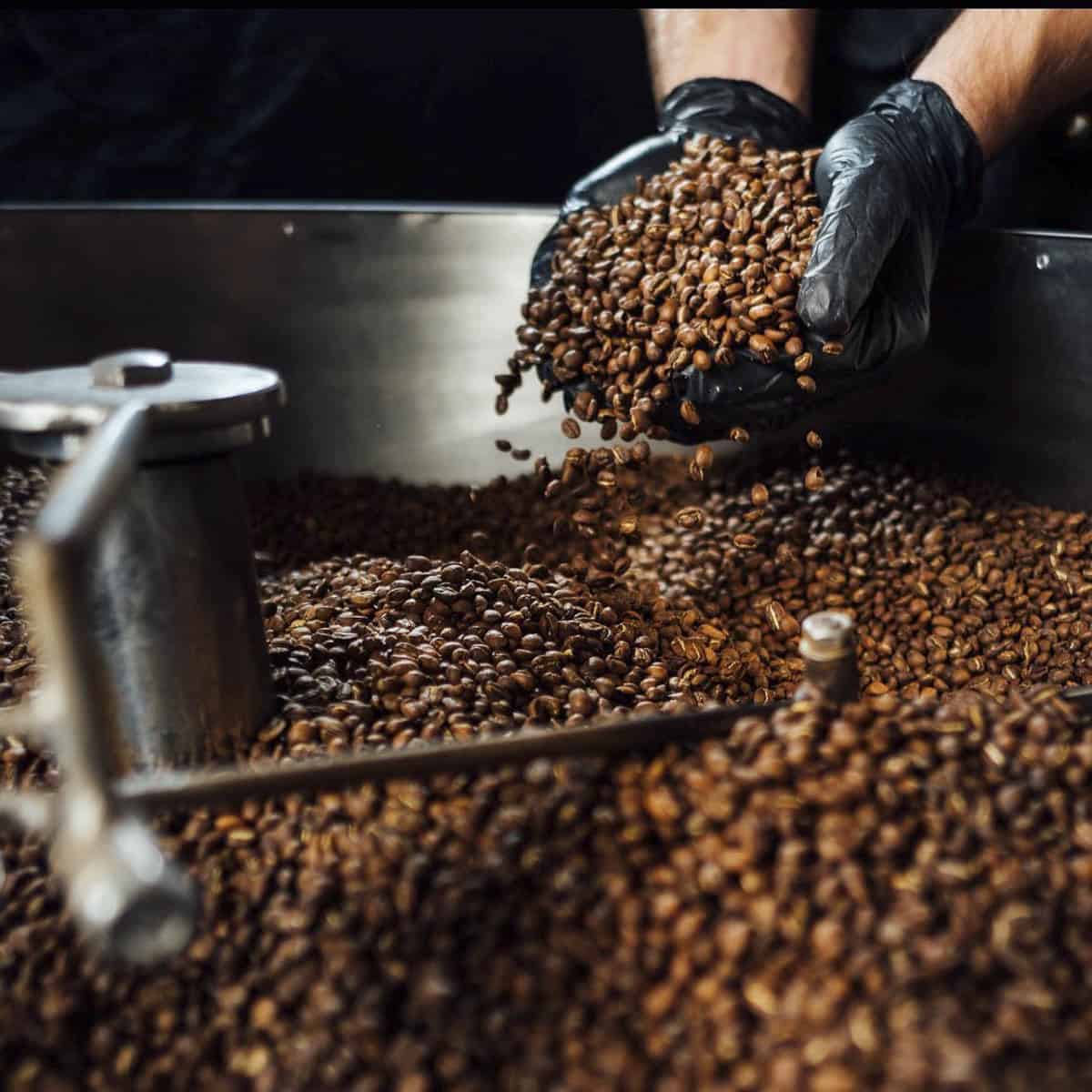 With a wonderful range of drinks to choose from, you can find your decafs and dark blends and everything in between. Owned and operated by passionate people, the love they have for coffee shines through in their cozy café and their delicious blends.
Rosso Coffee Roasters
Locations: Multiple around the city
It might just be us, but coffee shops that source and roast their own beans always seem to have the best coffee. This goes for Rosso Coffee Roasters, an award-winning company that has five Calgary coffee shops.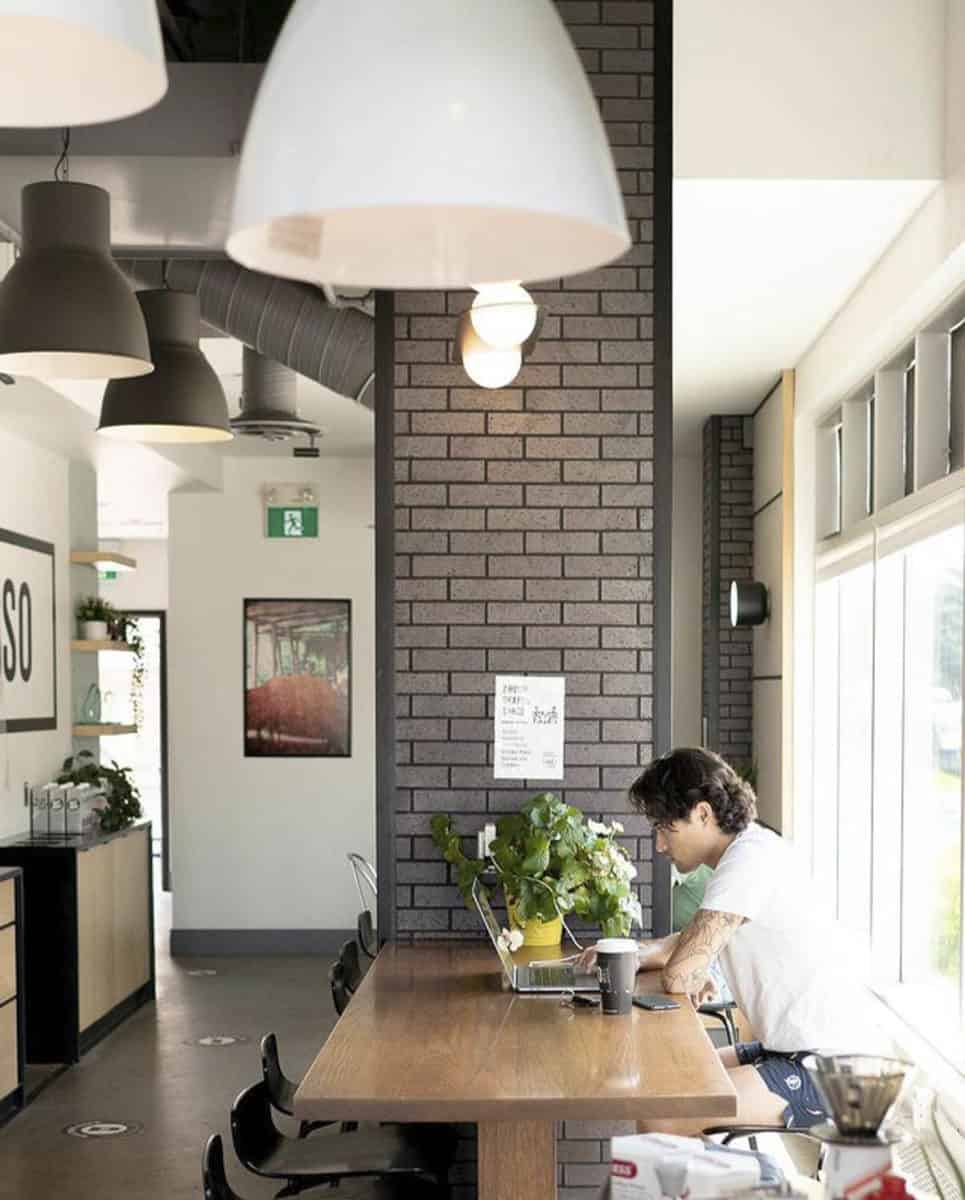 With quaint cafés and a knack for serving some of the most delicious baked goods in the city, it's no wonder Calgarians regularly head to one of Rosso Coffee Roasters' locations when they're in the mood for a break. And if you're a fan of their coffee, you're in luck: they offer subscription services so that you can enjoy their beans wherever you call home.
Looking for more to do in Calgary? Here are some suggestions: