Disclaimer: This page may contain affiliate links. Please review our full Terms and Conditions for more information and our Privacy Policy. Note that any pricing, operating hours, or other such information provided below may have changed since initial publication.
Compiled by the Road Trip Alberta team
Last Updated on January 10, 2023
You've made it to Alberta's biggest city as a part of your road trip – now park your car and let someone else drive you around to explore the best breweries in Calgary!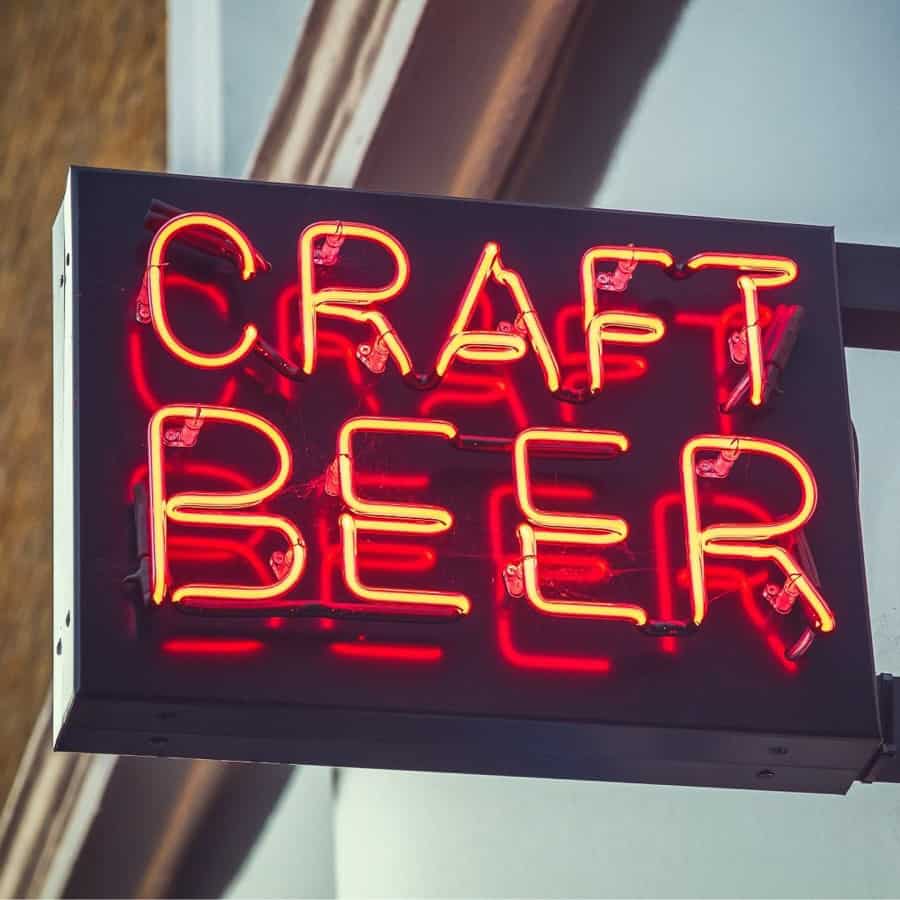 Alberta has seen a massive boom in craft breweries, going from 27 in 2015 to over 120 in 2020. And in recent years, the Calgary craft brewery scene has especially seen exceptional growth. The city also has its share of fun cocktail joints, but the craft beer scene is now worth a special mention as the number of small-batch brewers and self-proclaimed "beer aficionados" has soared. In turn, people are trading in their tired old six-packs for something more interesting in flavour profile, name, and even the expressive artwork adorns the cans.
A wealth of excellent breweries have cropped up throughout the city, offering a variety of tasty hops and suds, each unique in its process, ingredients, and naming conventions. So while you're here, you owe it to yourself to check out these top breweries in Calgary.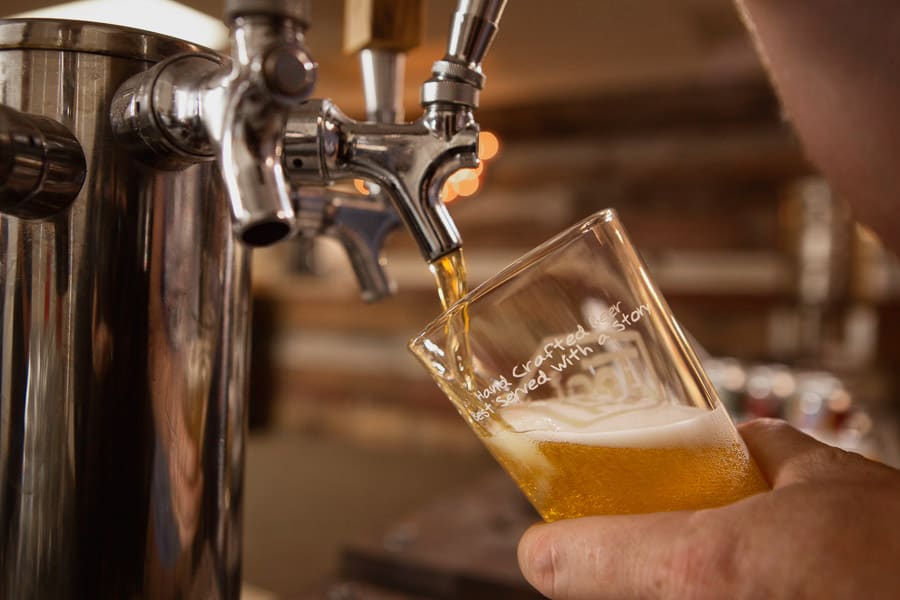 Citizen Brewing Company
Almost hidden off of Edmonton Trail, Citizen Brewing Company has built a solid reputation amongst Calgarians (and Albertans). Their mission "to make beers that they themselves want to drink and that they are intensely proud of" is a proven success. Don't forget to try the Hijacked IPA, the name commemorating the time their food truck was literally stolen, or the Belma and Louise, a NEPA packed with many Belma hops.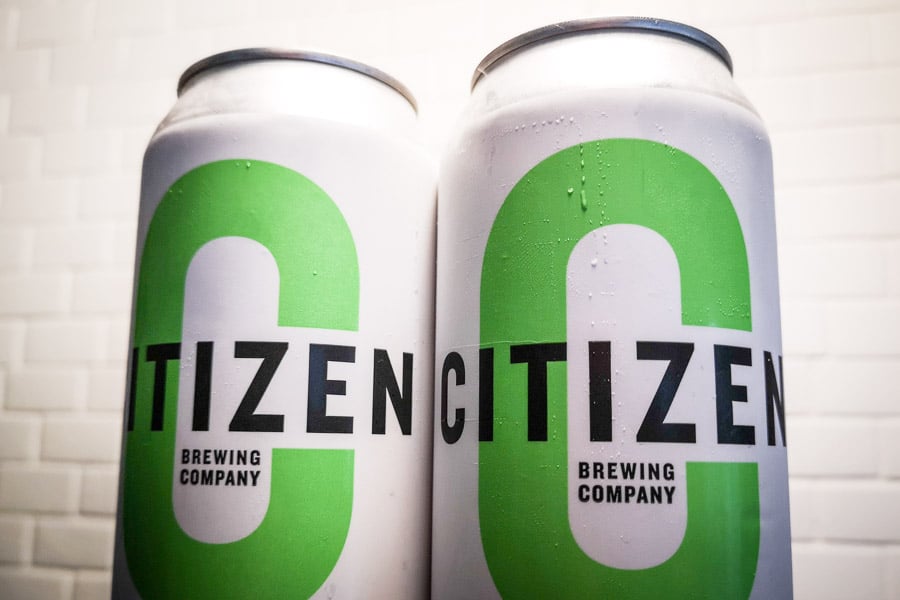 Stop by their patio and have a pint or grab a few cans, but if you have the time, be sure to grab a bite because their food is damn good too. Citizen is open seven days a week, and the patio is dog friendly.
Cold Garden Beverage Company
Cold Garden is a somewhat niche microbrewery located in the Inglewood neighbourhood of Calgary. Founders Blake Belding, Kris Fiorentino, and Dan Allard set up shop there with the intention of revitalizing the area, as it was once Calgary's center for all things beer. As a result, this is one brewery in Calgary that it pays to visit, especially if you want a creative beer that you won't find anywhere else.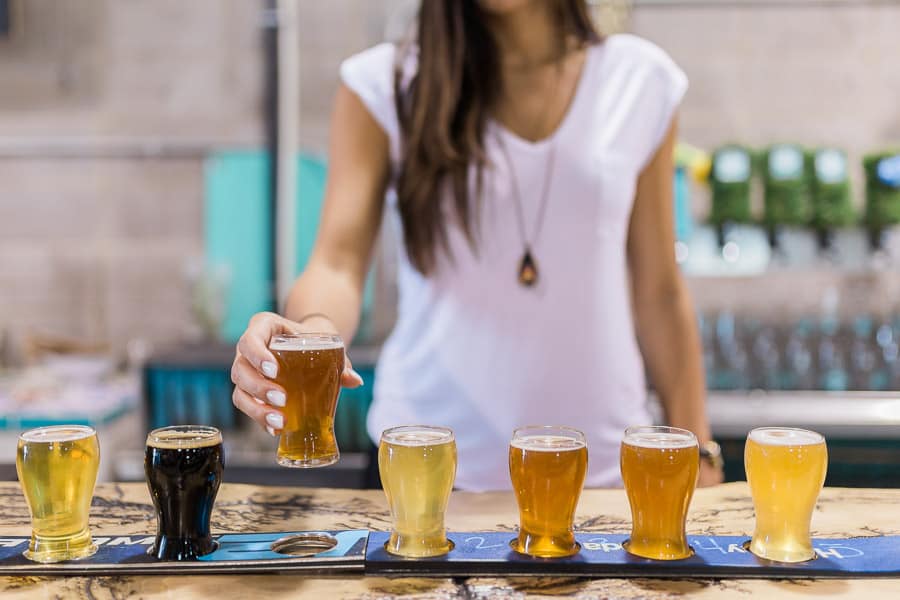 Some of Cold Garden's brews include Cakeface, a Marzen lager made with vanilla beans that actually tastes like a birthday cake. Also, don't miss the Red Smashed, an Irish Red Ale made with malted and roasted barley, caramel, and some English hops. The taproom is open for tours seven days a week.
Common Crown Brewing Co.
If you're looking for a spot to converse over drinks after work one day or take the visiting family, one of the breweries in Calgary that you absolutely cannot afford to miss is the Common Crown Brewing Co. Common Crown bills itself as devoted to "Crafting Beer for Good Times and Great Conversations," making it a great place to chill, drink and socialize.
Core beers include its crisp and light Blonde Ale, its bold and malty Brown Ale and its citrusy and mango-flavoured Journeyman IPA.
Village Brewery
"It takes a village to raise a beer, and beer to raise a village," says this tagline for one of Calgary's most popular breweries. Village Brewery boasts Calgary's only interior rooftop bar complete with sweeping vistas of Alberta's foothills, and inside, you can peek into the Farmer's Market directly below. There is a strong sense of community here, so enjoy your time and grab a growler or two on the way out. Don't forget to try our favourite: Village Squeeze.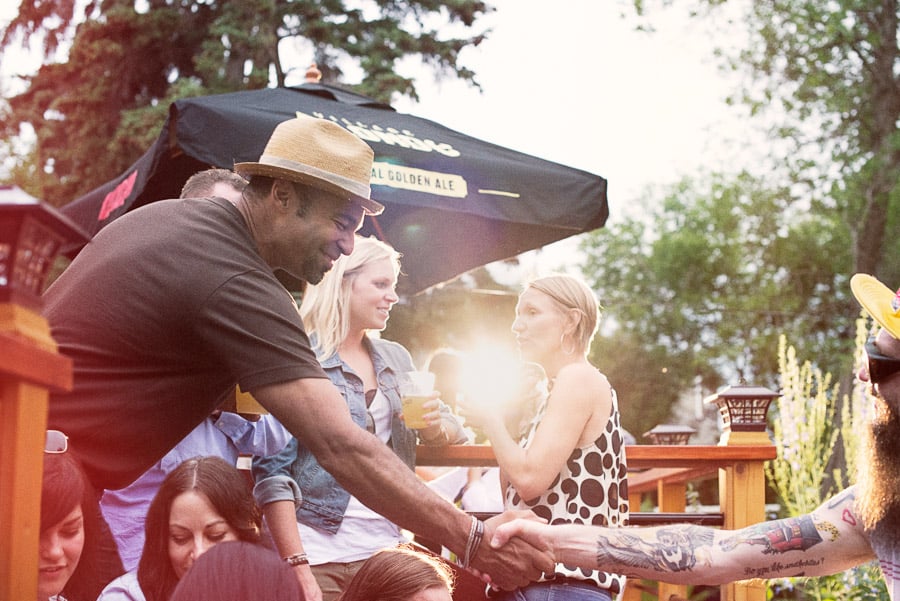 Tool Shed Brewing Company
The Tool Shed Brewing Company was literally born in a backyard tool shed. The brainchild of self-described "high-level geek" Graham Sherman and his partner – are two guys with a penchant for obsessing over their hobbies and an intense love of good beer. Their obsessive qualities drove the two men to turn Tool Shed into a phenomenon.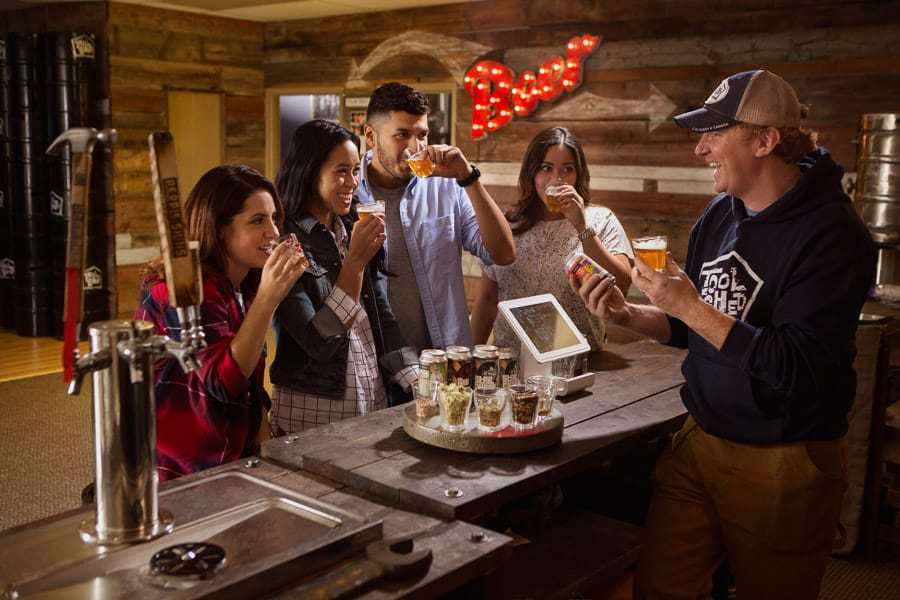 Some of the brewery's mainstays include its Flat Cap Stout and Red Rage Ale, touted as "the ONE thing Chuck Norris fears!" The brewery opens its taproom to the public seven days a week so that people might see how the guys do their work. Tours and tasting sessions are held every Saturday at noon and cost as little as $15.
Prairie Dog Brewing
Prairie Dog Brewing is a craft microbrewery doubling as a barbecue restaurant whose tagline neatly sums up what they're all about: "Beer, Barbecue, Friends." While their beer is exceptional, with a kitchen run by a Red-Seal certified executive chef, their menu is nothing to scoff at either. Offering Texas-style BBQ with slow-roasted and smoked meats prepared in Clifford, their big red pit/smoker, almost everything on the menu is prepared from scratch using high-quality local ingredients.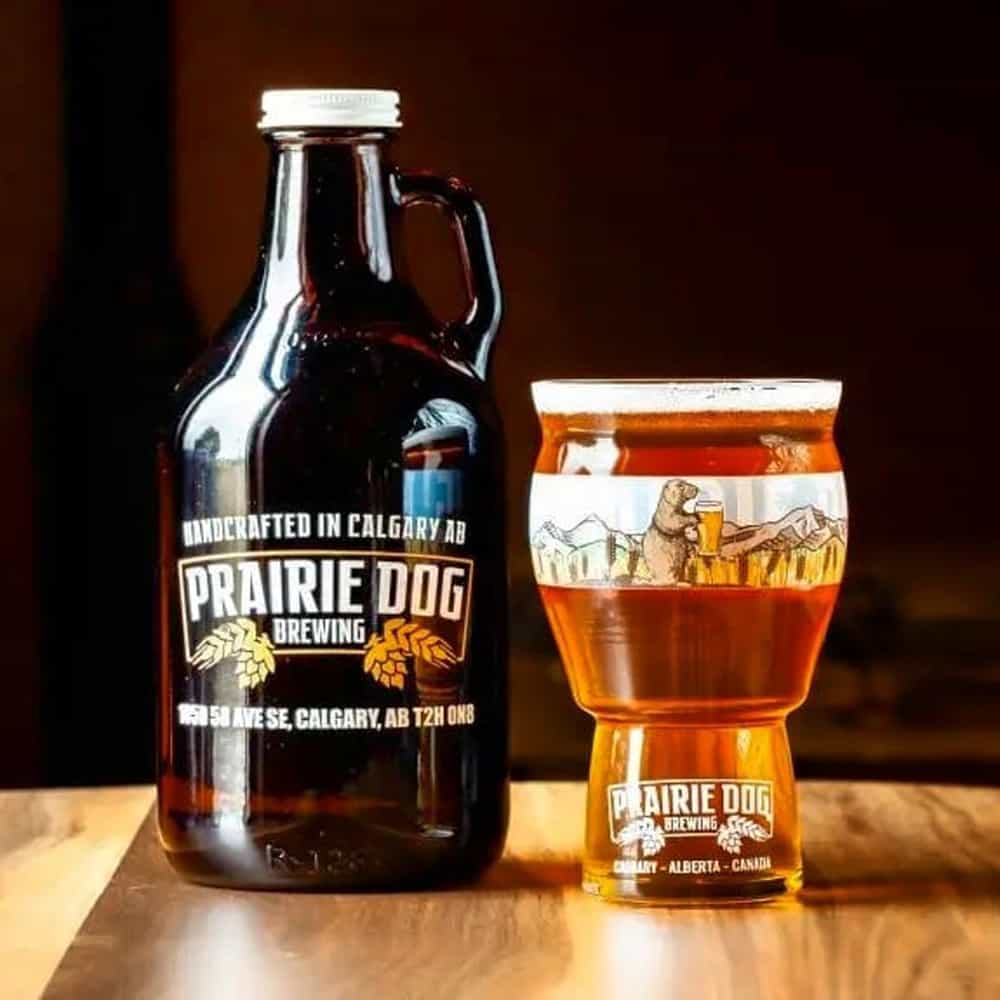 With regulars like their dark Uncle Eddie's Oatmeal Stout and their Gunnison's Red Ale, their beer selection pairs perfectly with the mouthwatering BBQ offerings. The family-owned establishment even solicits Albertan artists to help design their beer labels and cans.
The Dandy Brewing Company
What do you get when you combine a chef, a chemist, a teacher and a liquor business veteran, and an idea to make the best beer in Alberta? The Dandy Brewing Company – one of Calgary's most innovative craft breweries, creates some of the most thoughtful ales and unique sours we've ever tried.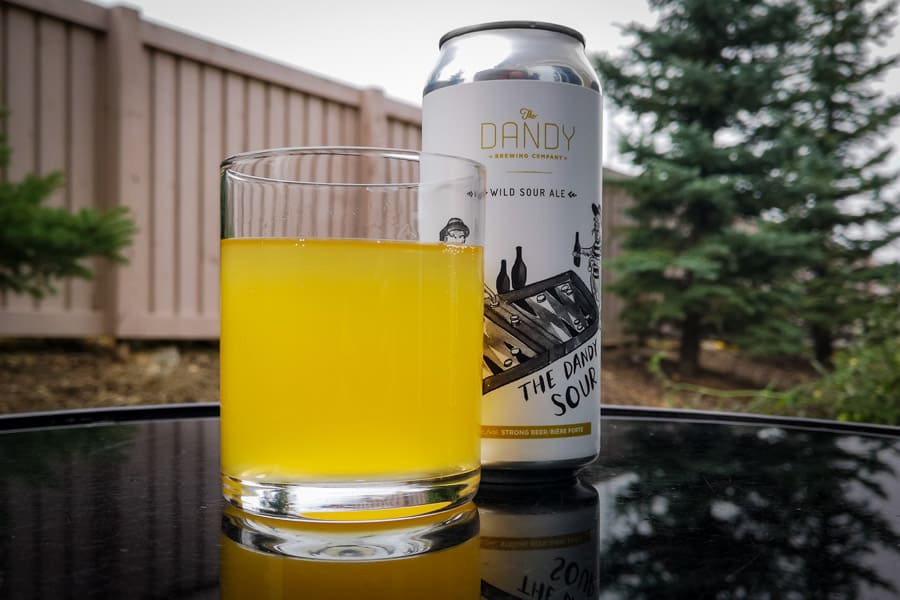 Their mission was to create exciting beer styles with quality ingredients, and they've certainly achieved this. The Dandy Brewing Company has earned many accolades, including one of Canada's "most notable brewery in 2019". What was once touted "the original little brewery" in Calgary has grown into one of the most popular craft breweries in town.
Eighty-Eight Brewing
This company has captured Calgarians by tugging on the heartstrings of nostalgia and the spirit of the 1988 Olympics that took place in Calgary. Eighty-Eight Brewing is a vibrant little hole-in-the-wall in Inglewood. In addition to its many well-crafted and high-quality beers, it conveniently has a pizza parlour located right upstairs, making it one of the breweries in Calgary that should definitely be on your list of stops.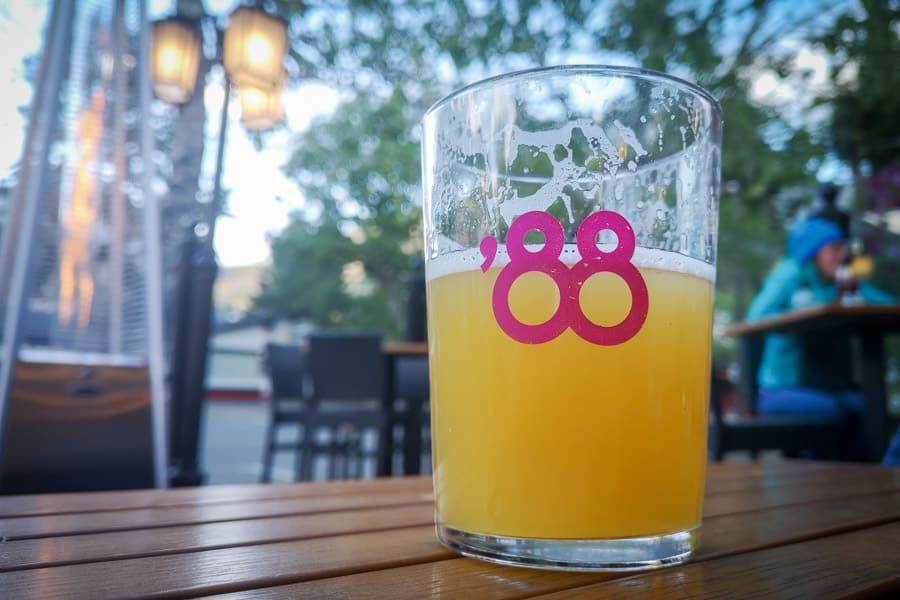 As for the beers themselves, Eighty-Eight can treat you with stouts like Good Morning and the Easy Bake, a cool Tropical IPA called the Wave Pool, and a wonderful rosé Saison called Tiffany.
Annex Ale Project
Founded in 2015 by co-owners Andrew Bullied and Erica O'Gorman is Annex Ale Project. The brewery is located in the Manchester neighbourhood of Calgary and frequently experiments with products and creations. Next to their brewery is their tasting room, and they invite their guests to enjoy a pint or a flight to sample their many different beers, ciders and even craft sodas.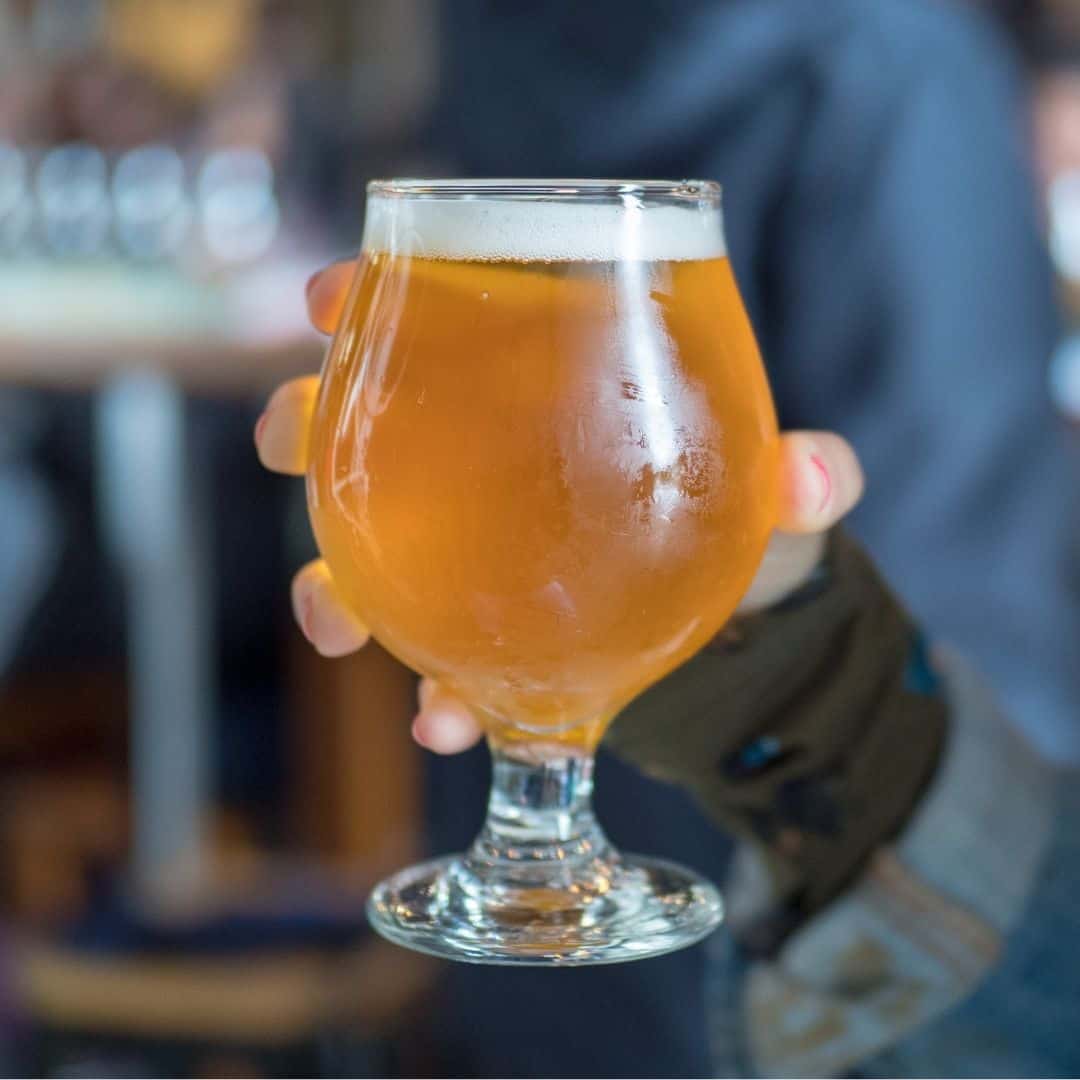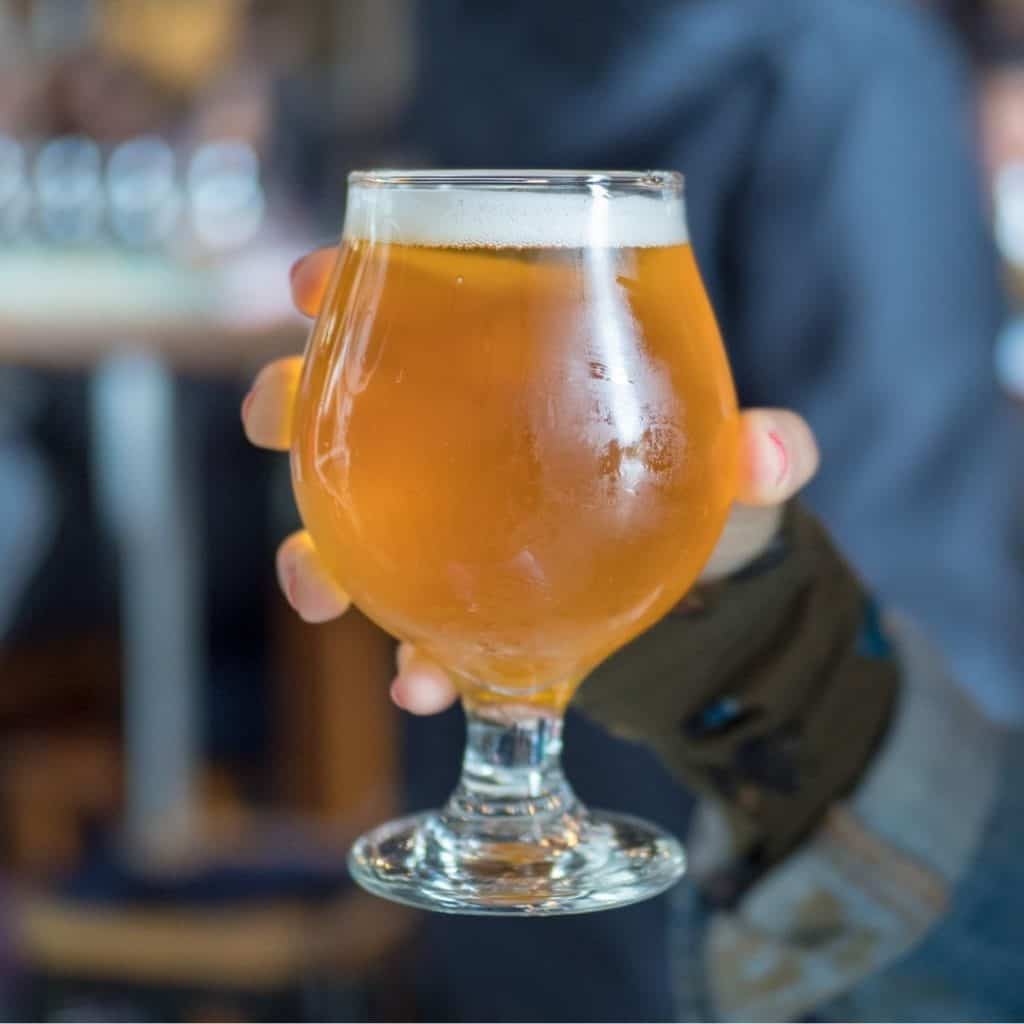 At the core, the Annex Ale Project is a social humanist committed to making award-winning beer. Annex produces four year-round beers and will have a variety of experimental and seasonal beers ready for their patrons.
Don't miss trying the Force Majeure, a hoppy NEIPA with notes of mango, passion fruit and pine resin.
Cabin Brewing Company
Relax. Take a deep breath. Drink great beer. This is what Cabin Brewing is all about.
They claim not to have any mind-blowing superhero powers. But after trying their core beers (RETROSPECTRUM, Super Saturation and Sunshine Rain), you could swear they do! They really love making beer, and it shows. They live it, drink it, love it and make it for the world to taste.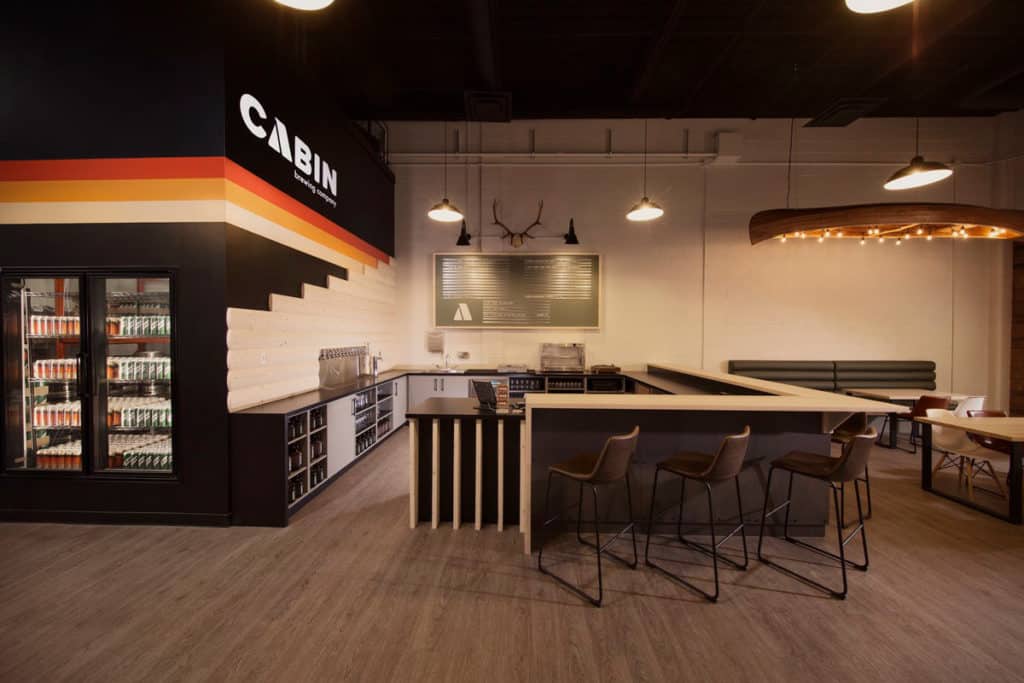 Visit their family-friendly taproom (yes, that is a canoe chandelier), have a pint on their sunny patio and if you're hungry, grab one of their Kiwi-style pies (voted as one of the best things to eat in Calgary).
The Establishment Brewing Company
Awarded 2021 Alberta Brewery of the Year and 2021 Canadian Brewery of the Year, The Establishment Brewing Company is making waves (well, waves of beer) in Calgary. It's safe to say that Mike Foniok, the founder, who has over 100 Canadian beer awards, is passionate about beer. The brewery and taproom is located in Calgary's Manchester district, and their goal is simple: "the proliferation of friendship through sharing stories and music over a beer."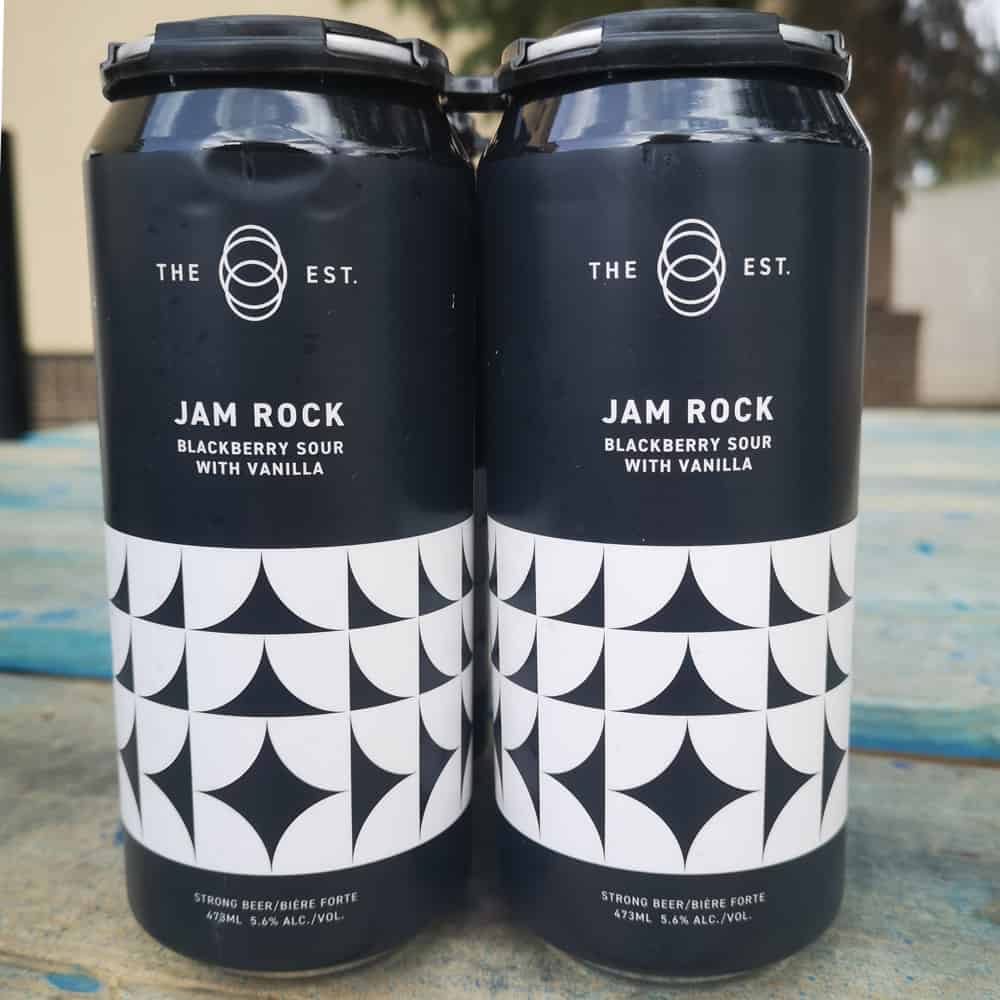 Their technique is inspired by "old world technique and new world style," which is advantageous for developing sours and one of our favourites, Jam Rock, a Blackberry Sour with Vanilla.
Map of Calgary Craft Breweries
Are you looking for good beer in other parts of the province? Please take a peek at our guide to the best Alberta breweries!
A reminder to please be responsible and don't drink then drive.
Pair your brews with a casual dinner…get some ideas in our guide to the best pizza in Calgary, or the best Calgary Mexican restaurants.
If you're looking for what more there is to do in Calgary then use our guide to Calgary for suggestions on where to eat, sleep and things to see and do.
And if you're looking for a few day trip recommendations from the city be sure to check out our recommendations for four easy day trips from Calgary.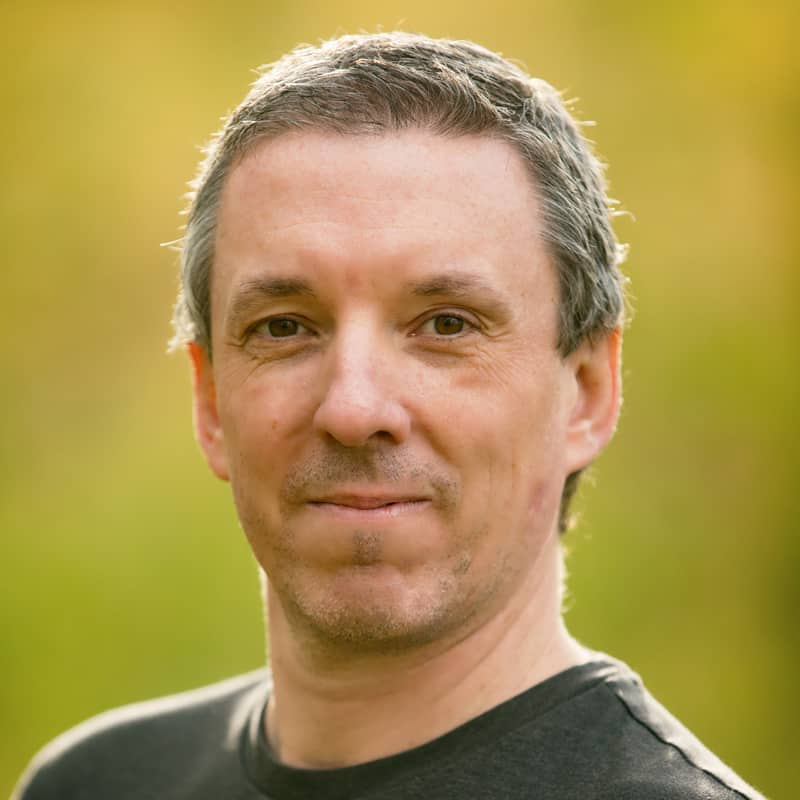 Pete is a co-founder of Road Trip Alberta. Growing up in Edmonton he has an extensive knowledge of Alberta and everything the province has to offer. He loves to eat good food, hike (especially in the winter), play tennis and curl. Apart from running Road Trip Alberta, he is a director with HMI, a digital media agency, half of the Hecktic Travels duo, and a co-creator of the popular card game Trip Chaser.