Disclaimer: This page may contain affiliate links. Please review our full Terms and Conditions for more information and our Privacy Policy. Note that any pricing, operating hours, or other such information provided below may have changed since initial publication.
Compiled by the Road Trip Alberta team
Last updated on January 24, 2023
Camping in Alberta has always been a popular pastime, but in recent years, it has exploded. RV rentals in Alberta are way up, and we can only imagine what the sale of tents and other camping equipment is like. And with camping spots quickly being snatched up around the province, now is the time to consider Alberta crown land camping.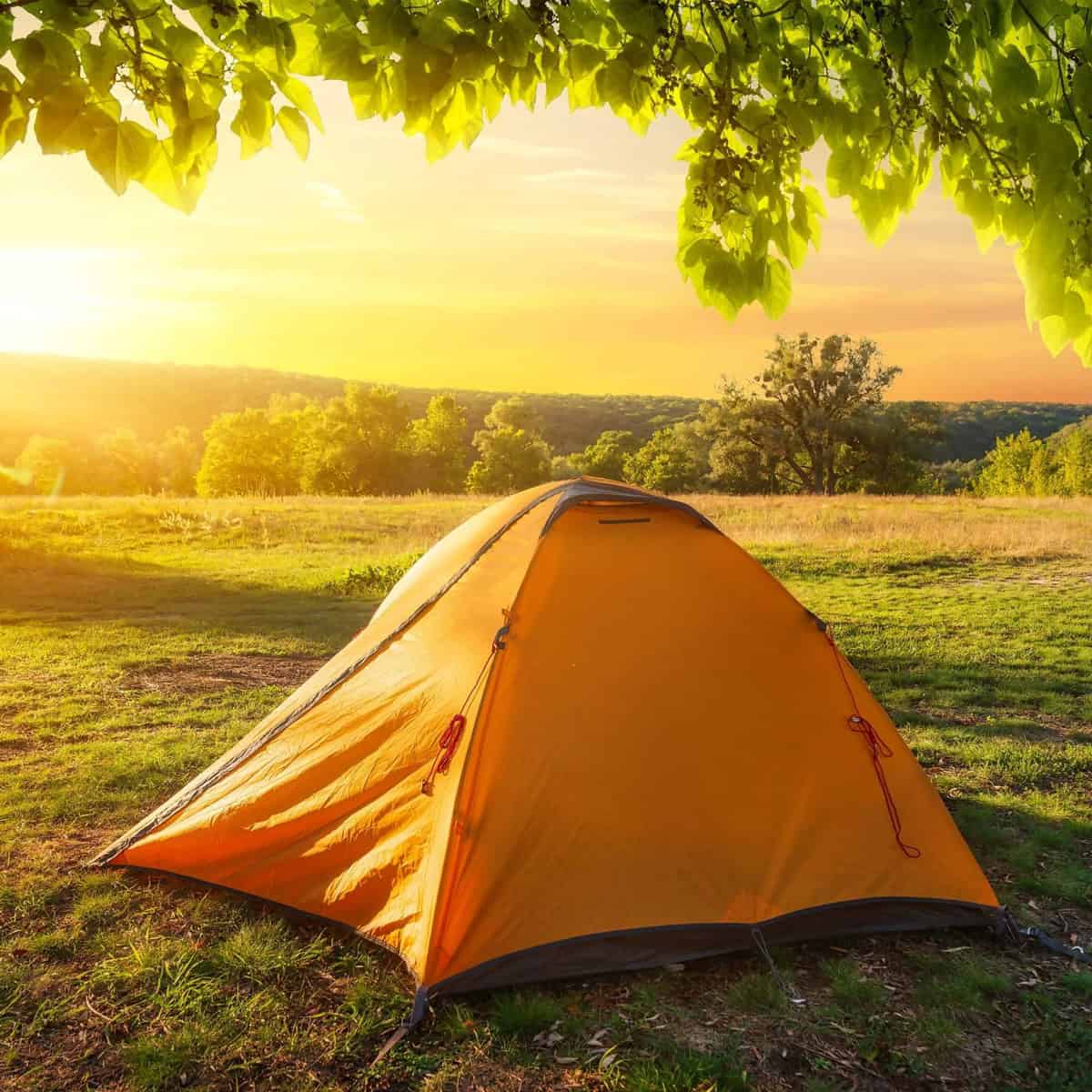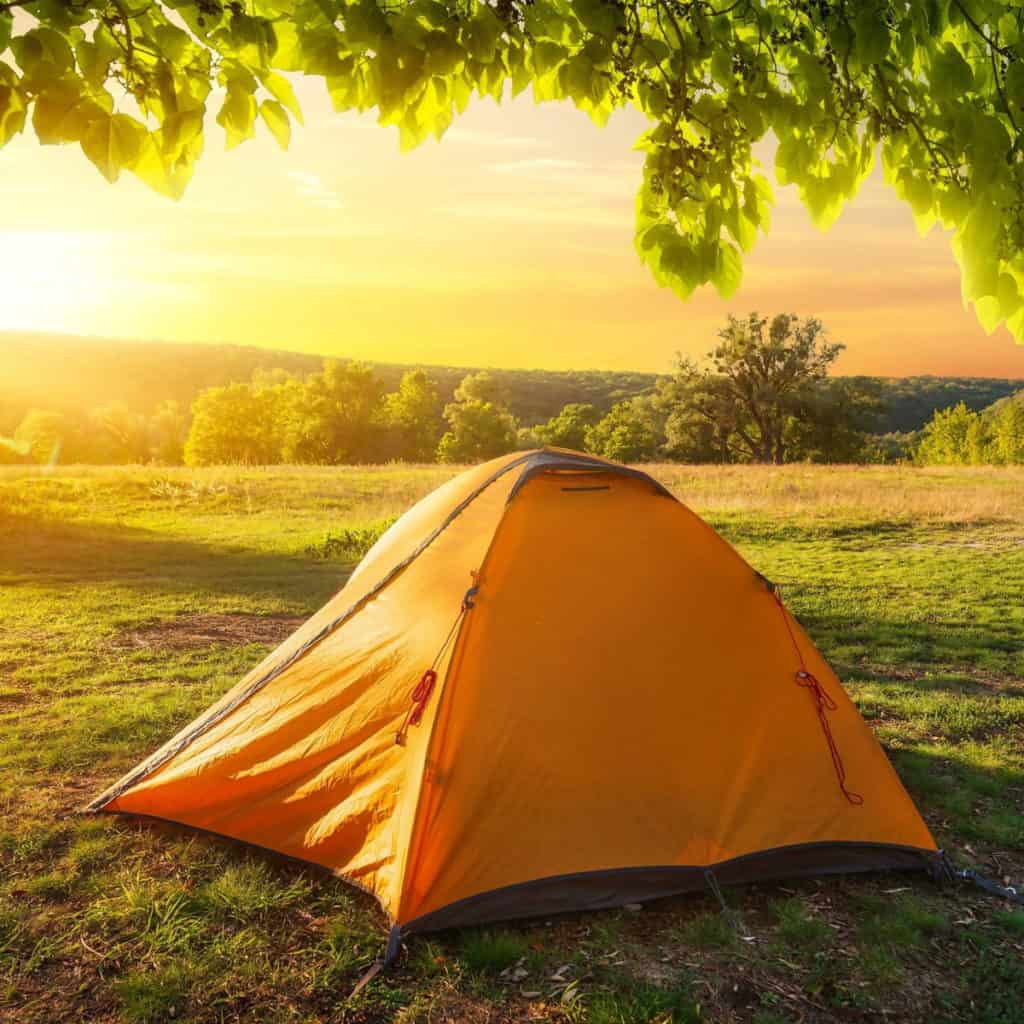 What is Alberta Crown Land Camping?
Beyond the public and private sites across the province that you can camp in for a nightly fee, Alberta residents can peg their tent or drive an RV onto public (aka "crown") land. It is also commonly known as "backcountry" camping, "random" camping or "boondocking".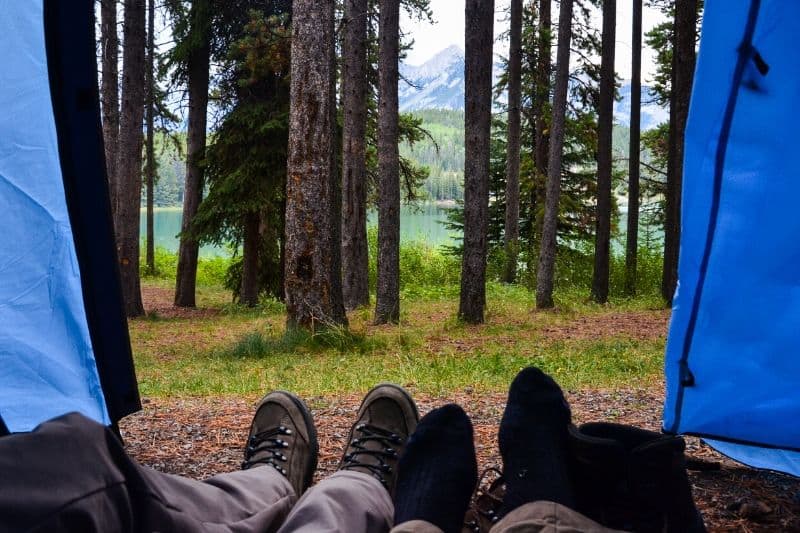 Roughly 60% of Alberta's land is not privately owned; while most of this open land exists in the northern half of the province, crown land can be found all over. And if you want to take advantage of camping on public land, you benefit by paying less than other locations, and if you're lucky, you'll also find a beautiful slice of nature that you can enjoy all to yourself.
Starting June 1, 2021, a Public Lands Camping Pass is required. You need to purchase the pass before you embark on your trip, and it costs $20 per person for three days or $30 per person for an annual pass. You can purchase your pass online here.
How to Find a Great Location in Alberta for Crown Land Camping
For first-timers, you need to understand one thing: finding a spot to camp on crown land is part of the big adventure. It's not as easy as pulling up to a registration building and choosing a numbered spot on a map. But that is precisely what makes it so appealing.
There are, however, some obvious places to start your search before you even gas up the vehicle. First, it's important to know that there are basically two types of public lands available to you:
Agricultural Public Land. This is crown land that is under lease for grazing or farm development. If it is under a Grazing License, you don't need permission to camp there under all circumstances (but it is recommended to ask anyway). If it is under a Grazing Lease or Farm Development Lease, you need to talk to the leaseholder and ask first. For more information, read this. And you can call Alberta Environment and Parks at 310-3773 for further assistance.
Public Land Use Zones (or "PLUZ"). There are 19 of these zones that cover 11,200 square kilometres of land in Alberta. The zones themselves were established to manage recreation for each area's conditions, and each has specific rules for how they can be used. Most of them are along the western side of the province.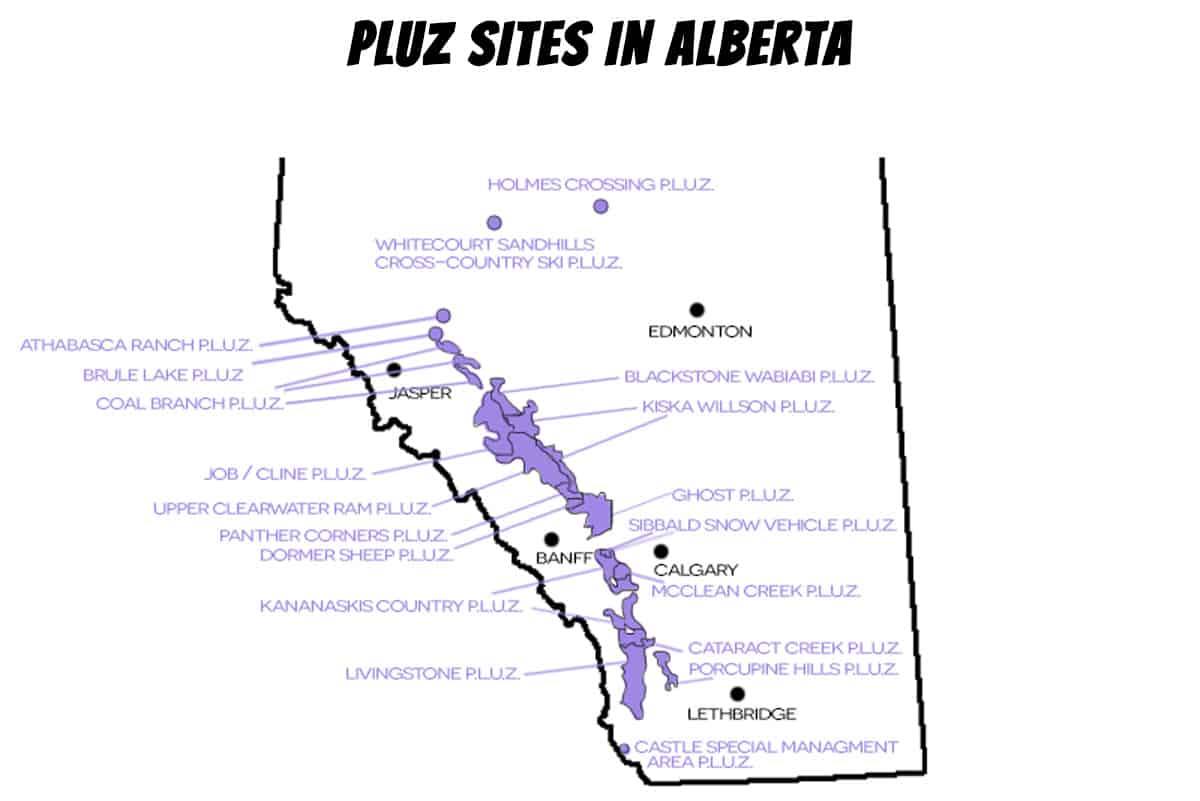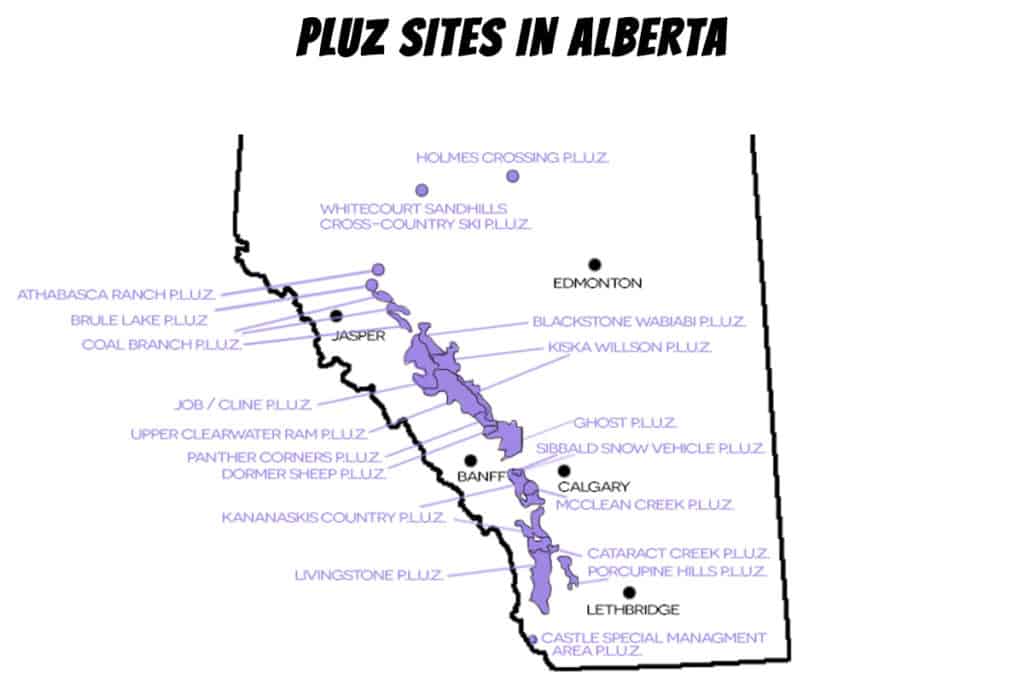 For a very brief, high-level orientation of where these zones are, see the below above. As these can change, and the rules for each are different, it is important to look in closer detail according to the maps provided by the government. These are provided as a downloadable PDF for each (for example, see the Livingstone map here), another (very large!) downloadable file for the whole province, or an interactive version (although somewhat confusing to use!) is also available.
Other ways to obtain this information on both types of land is via the Avenza or iHunter apps. Once you decide on a specific area by using the apps, then you can order more specific maps online and/or consult the street view on Google maps to get a better idea of your potential surroundings.
Better yet, if you're not too far away, get in your vehicle and drive. The best spots are often found just by scouting on your own! And if you find a great spot, consider keeping its location to yourself so you can enjoy its serenity for years to come.
Some Great Places to Find (Nearly) Free Camping in Alberta
There are innumerable places to start your adventure, and some of the best ones aren't easily pinpointed on a map. But below are a selection from across the province (a mix of Alberta crown land camping spots and other notable sites) that will help to get you started.
One side note (as it is a popular question!) regarding camping in the national parks of Alberta. It is possible to backcountry camp in each of them, but it is not free. Click through for more details on Banff, Jasper, Waterton, and Wood Buffalo.
Abraham Lake (Bighorn Backcountry)
Located in the Kootenay Plains between Nordegg and the Banff Park Boundary, Abraham Lake is a favourite destination for locals and visitors alike. The lake is actually human-made – the byproduct of the Bighorn Dam – but it nonetheless possesses an amazing glacial beauty. Whether you enjoy fishing, quad-riding, or simply taking in the scenery, it's an exceptional option. (PLUZ info here.) There are also paid options for those who prefer something a bit more maintained.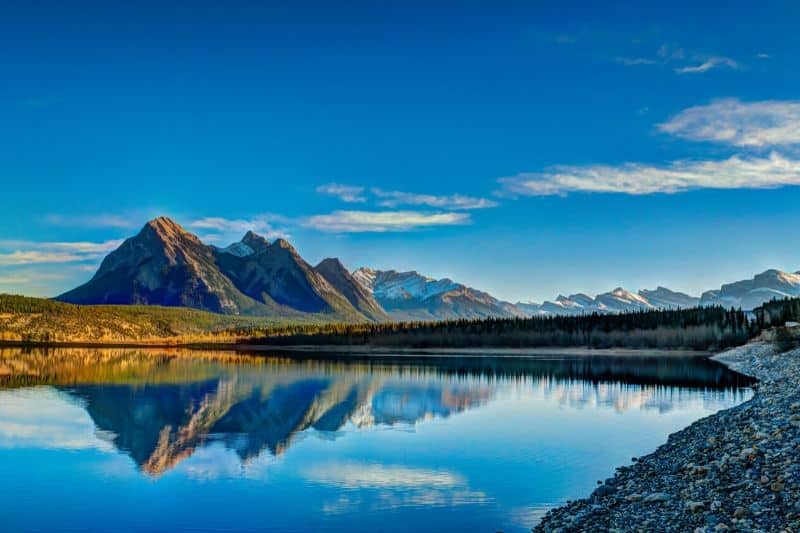 Note that the popularity of this site has vastly increased, and it may not exactly provide you with the serene slice of nature you anticipated. Also note that although beautiful and tempting, the lake is not a safe place for swimming or paddling as the wind can cause severe issues (rescues are common, see this public service announcement by the county as an example).
Kiska/Wilson (Bighorn Backcountry)
A very rustic option, Kiska/Willson offers breathtaking views from nearby hiking trails. The Vision Quest Ridge Scramble is excellent if you want a challenge. If you're looking for something a bit more laid-back, Tershishner Falls is an excellent choice. (PLUZ info here.)
Dormier/Sheep (Bighorn Backcountry)
At Dormer/Sheep you'll find a vast network of nearby trails, including some designated for off-highway vehicle and equestrian use. Plus, there's always a chance you'll spot elk, bear, or bighorn sheep wandering the landscape, something that wildlife enthusiasts and photographers may appreciate. (PLUZ info here.)
Panther Corners (Bighorn Backcountry)
For exceptional Bighorn Backcountry camping, consider heading to Panther Corners. You'll find random camping opportunities and numerous motor-vehicle-free trails to explore. The landscape is something to behold, allowing you to enjoy part of what makes Alberta such a beautiful place. (PLUZ info here.)
Blackstone/Wapiabi (near Rocky Mountain House)
If you're looking for fishing, hiking, and backcountry camping in Alberta, head to Blackstone/Wapiabi. Random camping is allowed, giving you quick access to the Wapiabi and Blackstone Rivers. Moose, elk, bears, and wolves all call the area home, so it can also be an excellent choice for (careful) wildlife watching in Alberta. (PLUZ info here.)
Ghost (near Banff National Park)
If you want to find random camping in Alberta near Banff National Park, don't let the name of this site scare you. The campsites are well-sized, giving you space to stretch out. Plus, Ghost offers some fantastic hiking, equestrian, and OHV trails, allowing you to explore the landscape at nearly any speed. (PLUZ info here.)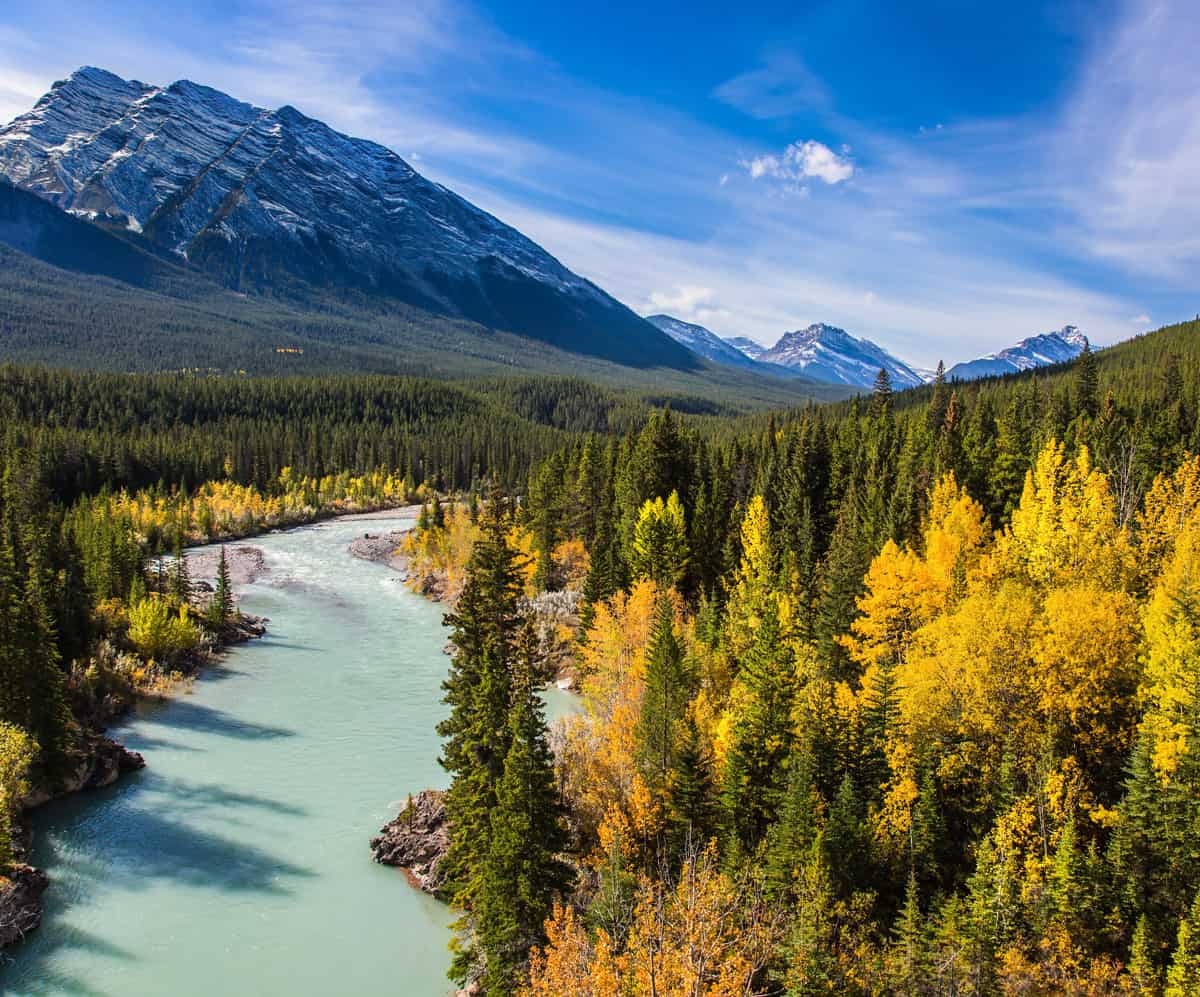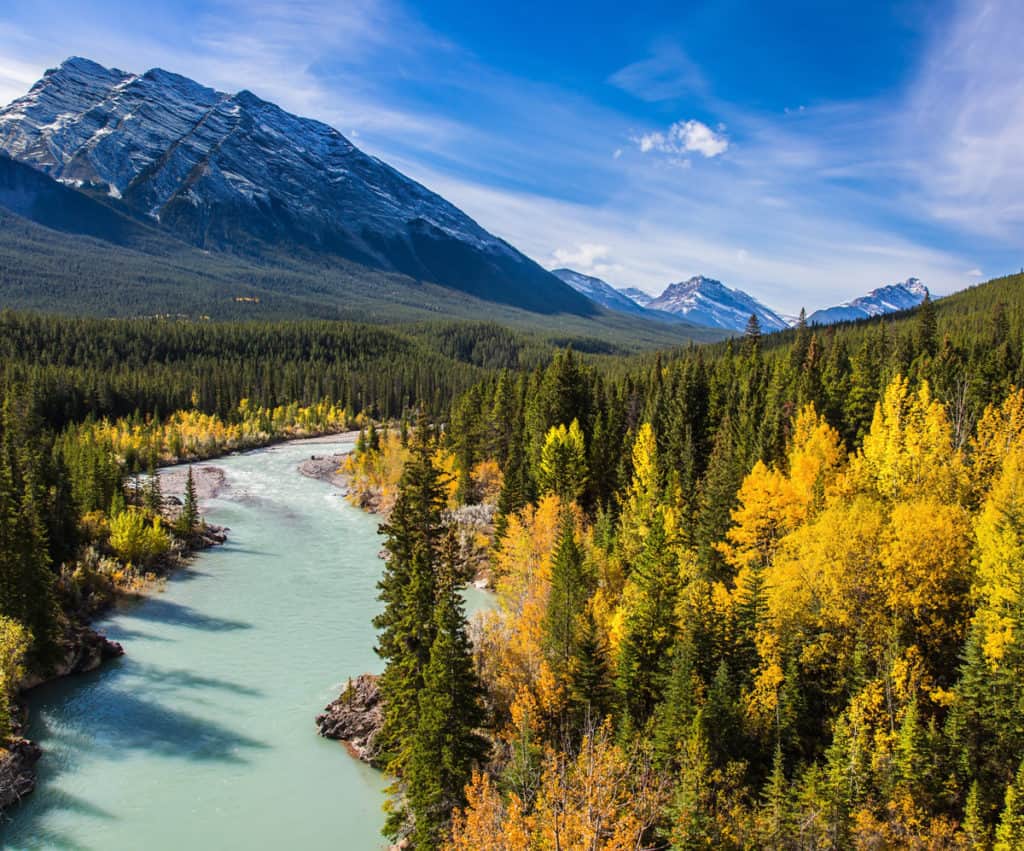 Kananaskis (near Calgary and Banff National Park)
For free camping near Calgary, try Kananaskis. It's a real backcountry camping experience, brimming with chances to see wildlife and explore the wilderness. Bring your tent, as only non-motorized trails are available, making it an ideal place for escaping the sounds of modern life. (PLUZ info here.)
Rio Grande Sports Grounds (Beaverlodge)
Swimming, hunting, wildlife viewing – it's all available at Rio Grande Sports Grounds. Nestled on the Red Willow River just outside of Beaverlodge, you can camp for free essentially any time of year.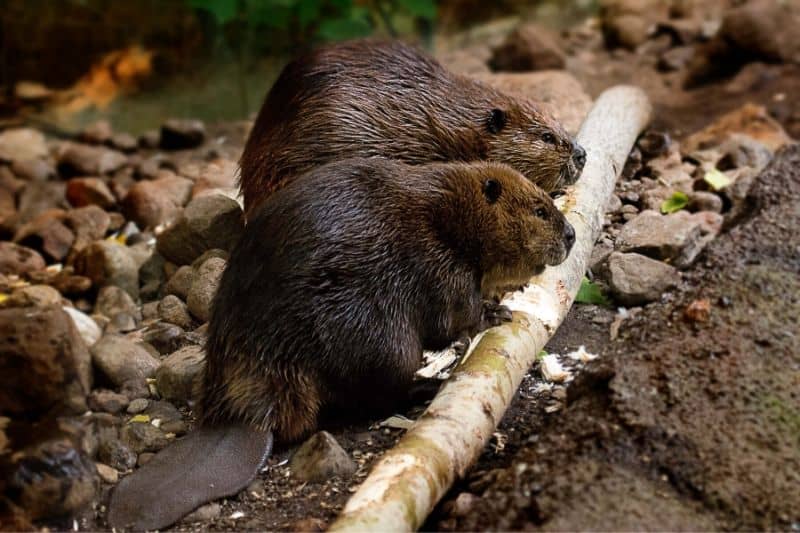 Do keep in mind that Rio Grande Sports Grounds is usually sparsely populated. However, when the Rio Grande Rodeo is in town in late June or early July, the area is bustling, and campsites may not be readily available.
Athabasca Ranch (Hinton)
With numerous trails, including some that allow OHVs, this 40-square-kilometre area offers random camping in Alberta. Hiking, horseback riding, and cross-country skiing are all allowed. Plus, it's an excellent choice for watching wildlife. (PLUZ info here.)
Brule Lake (near Jasper National Park)
Just off Highway 16, Brule Lake offers quiet Alberta crown land camping opportunities. Along with tent camping, RVs are also welcome. Once there, you can explore the trails and marvel at the natural beauty of the area. If you're a bit of a photographer, bring your camera along, as this location is a favourite for anyone who likes to capture landscapes and wildlife. (PLUZ info here.)
Coal Branch (near Jasper National Park)
If you're looking for scenic hiking opportunities and a place to lay your head down at night, consider heading to Coal Branch. In addition, you can take advantage of the nearby Devona Lookout Trail, which is suitable for all skill levels and can lead to wildlife viewing opportunities. (PLUZ info here.)
Job/Cline (near Jasper National Park)
Campers, hikers, and nature lovers flock to Job/Cline when they are looking for excellent Alberta crown land camping. If you're looking for a moderately challenging trek after getting a good night's sleep, you can head down the Hoodoo Creek trail. But if you want something for all skill levels, don't fret. Try the Paula's Ridge trail instead. (PLUZ info here.)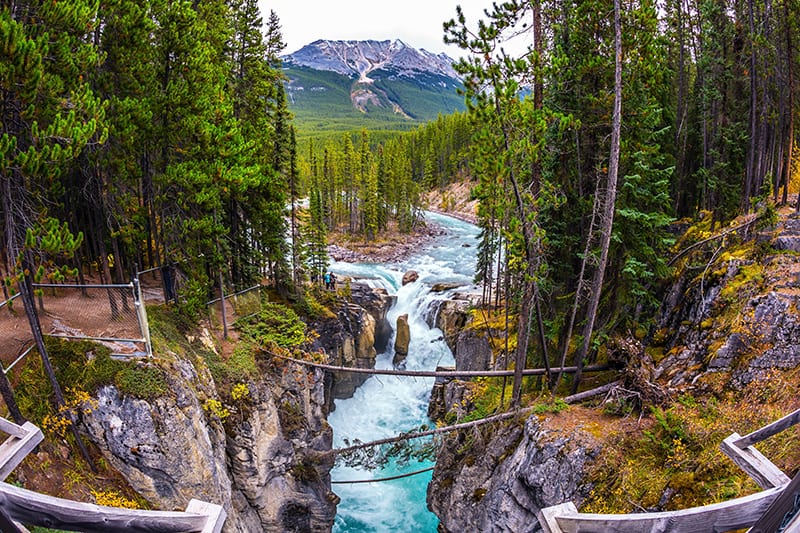 Holmes Crossing (near Fort Assiniboine)
If you want to explore the Holmes Crossing Sandhills Ecological Region, or are simply looking for free camping near Edmonton, take a trip to the Holmes Crossing Public Land Use Zone. Hiking, wildlife viewing, and geocaching are all available in the surrounding area. (PLUZ info here.)
Slawuta Pond (Bonnyville)
With six campsites available, if you're looking for free camping in Alberta, this location is worth exploring. It's near Jessie Lake and has quick access to the Jessie Lake Trail, a light traffic loop ideal for a stroll. Plus, there are fishing areas available if you'd rather kick back.
Steveville Campground (Duchess)
The campsites are large, rustic, and not far from Red Deer River. Just keep in mind that cell service is practically non-existent. Additionally, take care if you bring pets, as rattlesnakes are around.
Cactus Corner (Hanna)
If you're travelling across Alberta and need to rest for a night, Cactus Corner can be a great choice. It's a small selection of sites just off of the Flying J. While it's close to civilization, it's far enough away from the highway that traffic noise isn't an issue. Plus, you have access to water at the Flying J, as well as garbage cans, picnic tables, and more.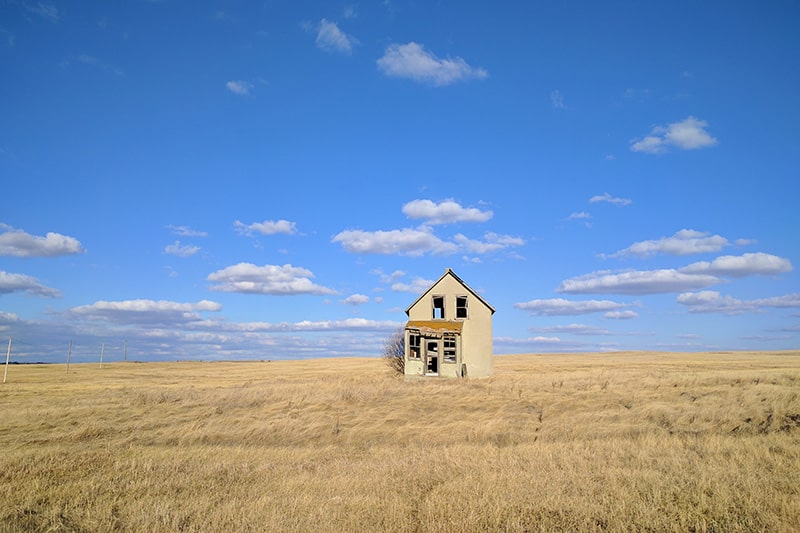 Severn Dam (Standard)
With about a dozen or two sites available, some on each side of the reservoir, Severn Dam lets you enjoy the chattering of local birds and the calming sounds of the water. It's ideal for anyone using solar panels, as the campsites are fairly open. Fishing is allowed, and there are hiking opportunities. Plus, pit toilets are available.
Cataract Creek (west of Medicine Hat)
Random, no-service camping is allowed in the Cataract Creek area. This destination is ideal for snowmobile enthusiasts, as there are several dedicated trails that welcome riders. However, hikers, horseback riders, and cross-country skiers will also find options for them, making it easy to take in the scenery. (PLUZ info here.)
Rules Regarding Alberta Crown Land Camping
As mentioned above, each PLUZ area has its own specific rules regarding land use, off-highway vehicle use, and camping. It is essential to review these before embarking on your adventure. 
And it is also important to keep these general rules in mind when camping on public lands:
Your camp must be at least 100ft away from lakes and streams.
You can stay no more than 14 days in one place.
Camping facilities must be temporary and portable.
Live trees and vegetation must not be disturbed.
Signs must be obeyed, instructions from any government staff must be followed, and the land must be left tidy.
In general, the majority of backcountry campers hold a deep appreciation for the land and the opportunity to enjoy it this way. Although they are not "specific rules", the principles of leaving no trace should be followed to ensure that the regions are respected, and Alberta crown land camping is available for generations to come.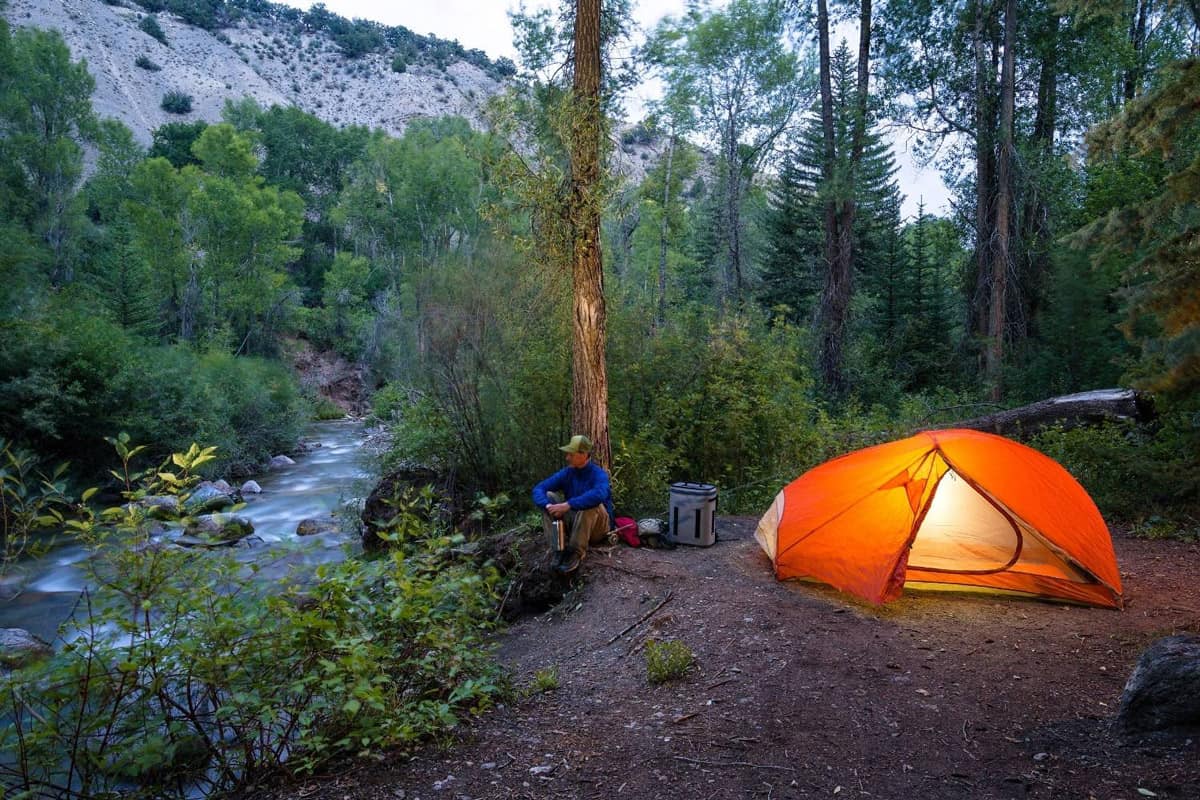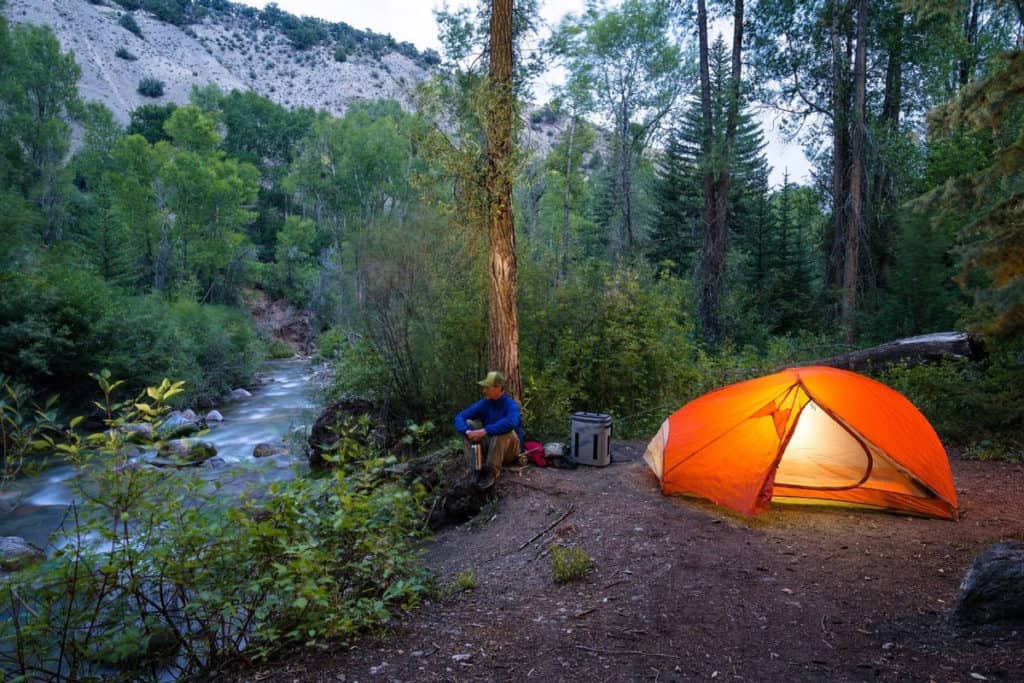 Beginner Tips for Alberta Crown Land Camping
Your first time camping on crown land in Alberta might seem daunting. You might have no neighbouring campers to ask questions of, and you may find yourself quite literally in the middle of nowhere. It is an adventure, no doubt, but one that you should be well prepared for in order to minimize mishaps. Here are a few tips to get you started:
If you are towing a trailer, make sure it (and your tow vehicle) will be okay on dirt roads and rough terrain. And GO SLOW.
Remember, you will have no services. There will be no running water, power hook-ups, or toilets. Be amply prepared for all of these situations!
Also, you will likely have no phone connection in many of these remote areas, so advise loved ones in advance of where you are going and when you plan to return.
Many campers get by simply by using deadfall for firewood, but if you plan on harvesting any, you'll need to obtain a permit to do so.
Bring bear spray and keep it handy. Most crown land camping in Alberta is near the mountains, where bear encounters are not uncommon. Be mindful of other tips to ensure your safety around camp regarding bears.
You may be entirely on your own and many kilometres away from help. Be sure to pack a first aid kit and learn basic first aid skills in case of an emergency.
Be respectful of your fellow campers! You may end up sharing a piece of wilderness with total strangers – try not to impinge on their desire to be closer to nature by blaring your music 24/7.
If you want a real adventure and hope to venture out as the snow flies, then that presents a whole new set of challenges! We also have a guide to Alberta winter camping to help prepare you.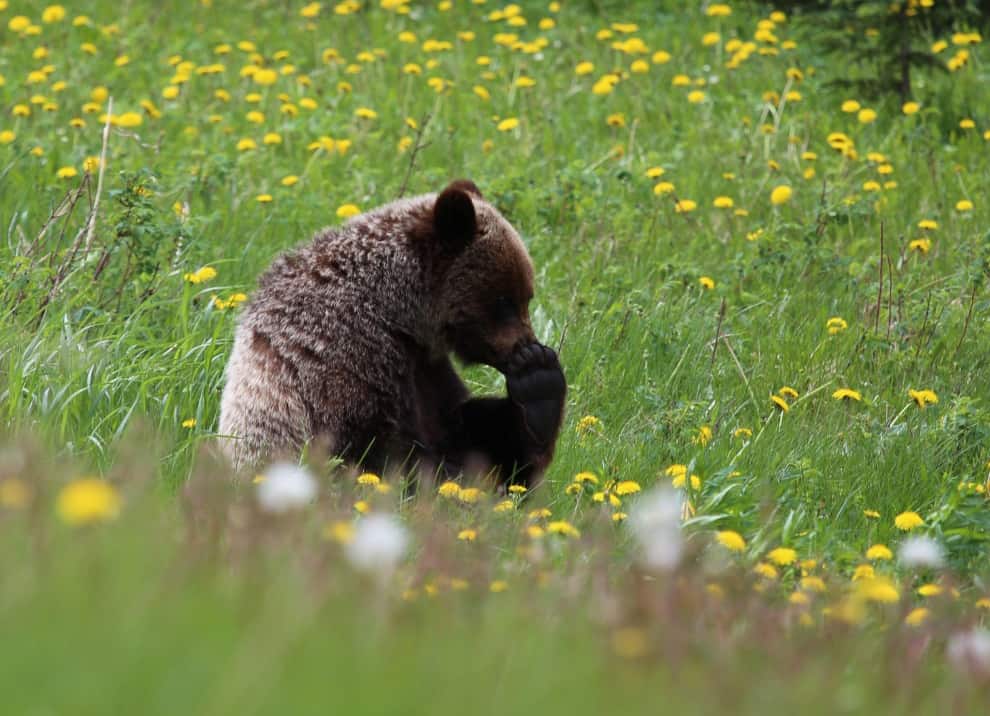 Additional Resources for Alberta Crown Land Camping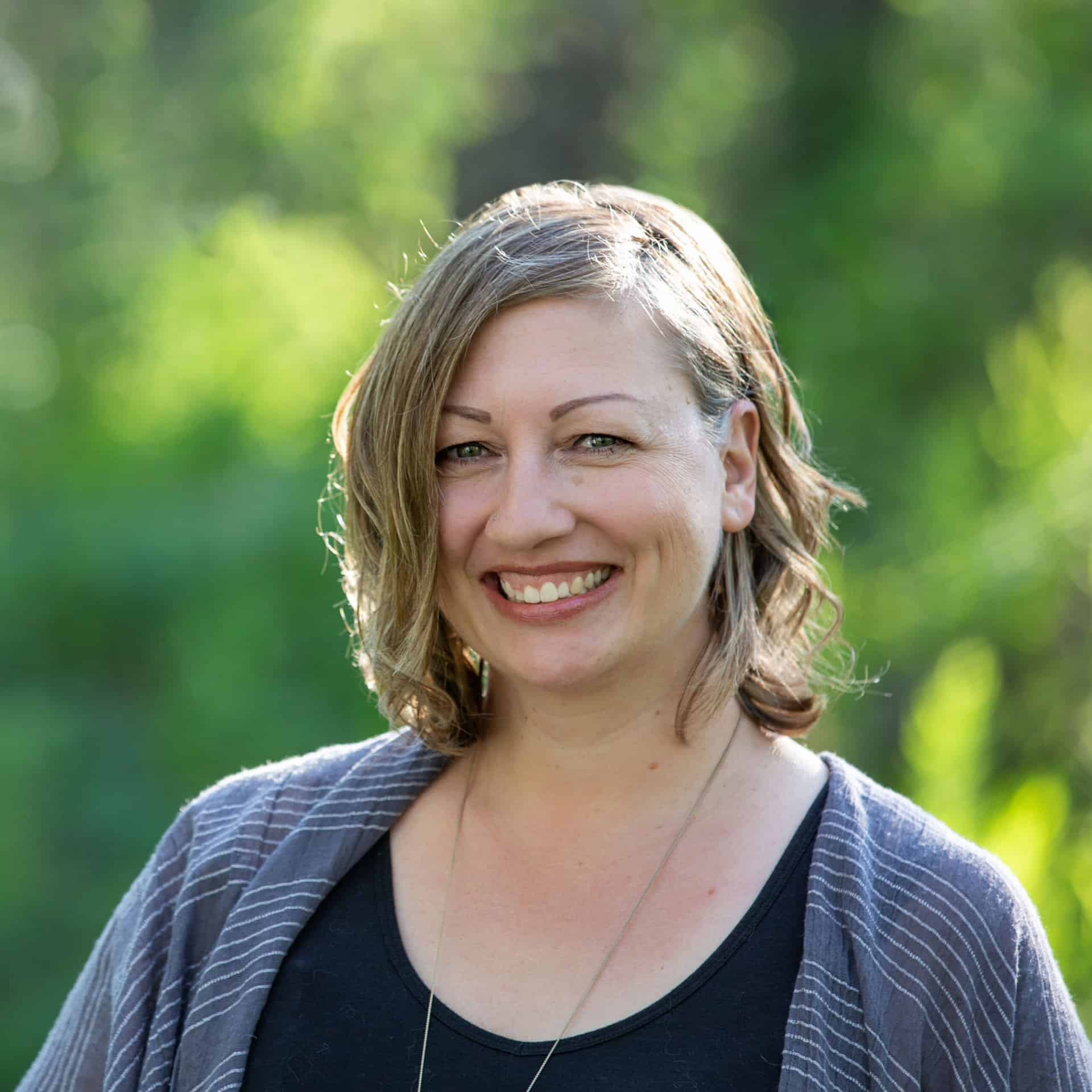 Dalene Heck is a co-founder of Road Trip Alberta. She was born in Edmonton, grew up in the Peace Country, and has ventured to almost every corner of Alberta and the world (she's travelled to 60 countries)! She is a serial blogger, the CEO of HMI Marketing, co-creator of the Trip Chaser card game, a leukemia-slayer, and cat whisperer.