Disclaimer: This page may contain affiliate links. Please review our full Terms and Conditions for more information and our Privacy Policy. Note that any pricing, operating hours, or other such information provided below may have changed since initial publication.
Compiled by the Road Trip Alberta team
Last Updated on January 27, 2023
As we've established by the actual name of this website…road tripping is kinda our thing. But even better than several days of joyfully rolling down highways is when you are also pulling your own bed. Forget dragging luggage into a new place every night and fussing over bad hotel pillows. Instead, bring your own pillow, sleep exactly where you park (like maybe in one of these cool campsites in Alberta), and wake up in a serene slice of nature.
This guide to RV rentals in Alberta will help you do that.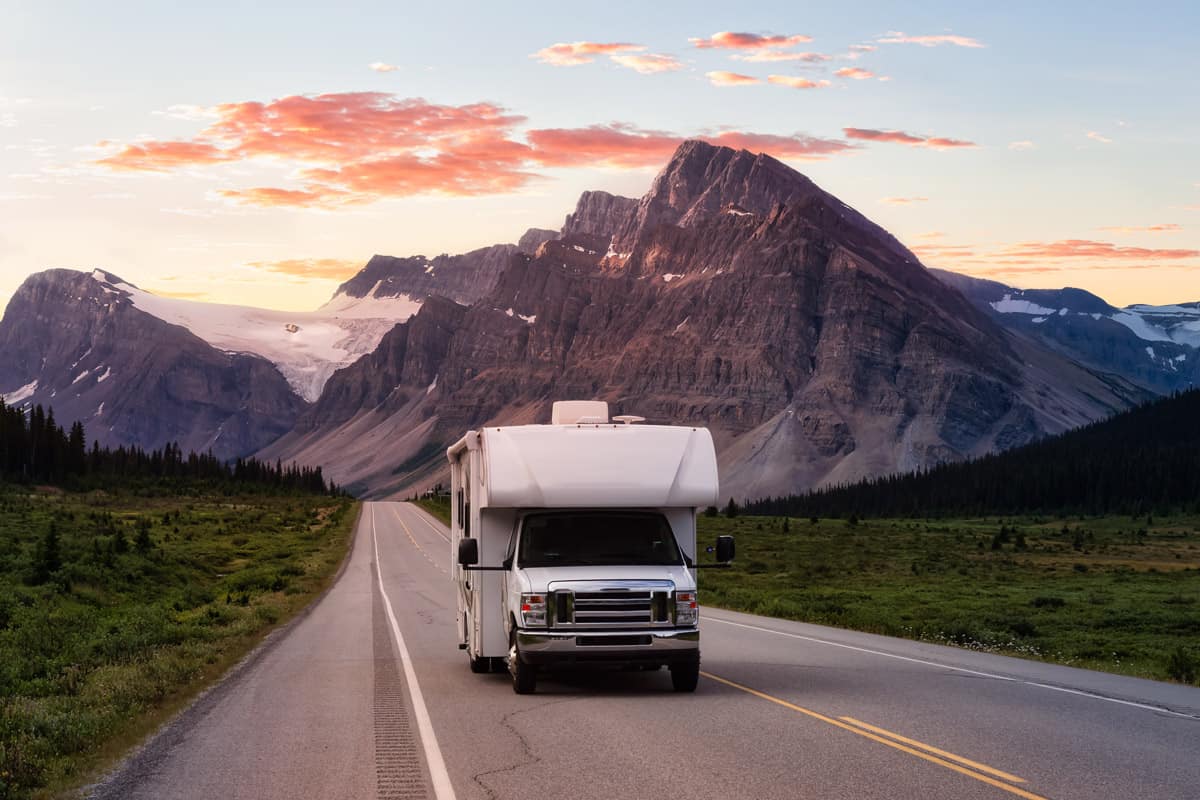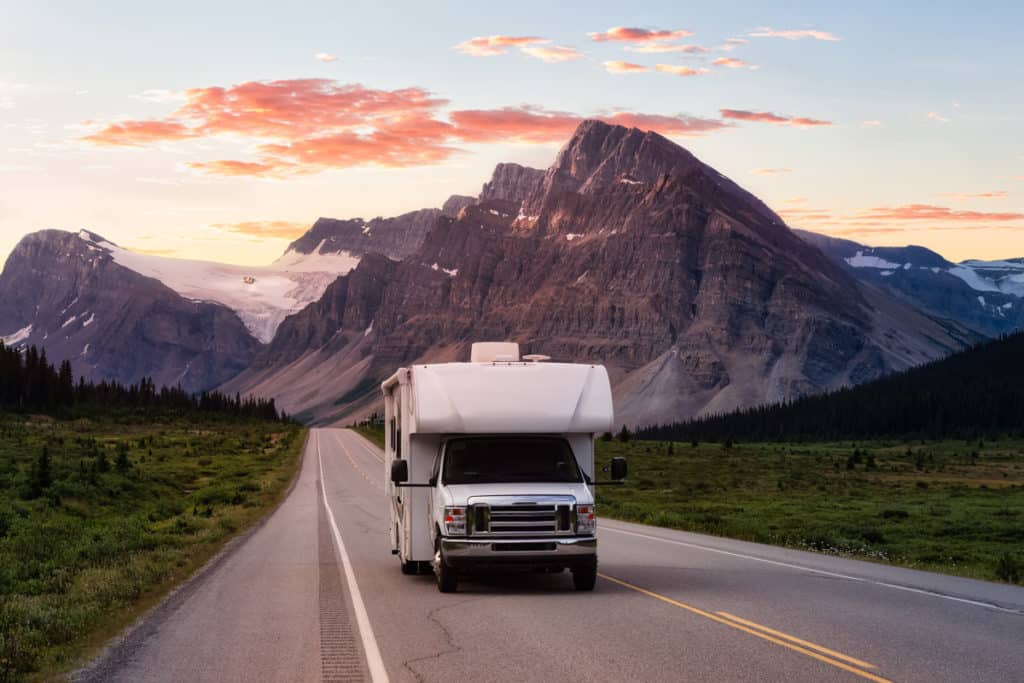 Booking RV Rentals in Alberta
Most RV rentals in Alberta are available in the two biggest cities: Calgary and Edmonton, and often in near proximity to each city's international airports. We've outlined our recommendations below to hit a variety of options and budgets, and then also give an overview of the various peer rental systems (like Airbnb for RVs).
Motorhome Republic
Motorhome Republic is a worldwide online website for motorhome and RV rentals that claims to offer the best deals (a current check did show some favourable pricing). They also include some of the bigger brands that we've also highlighted below. The website offers easy comparison pricing and booking.
Pro Tip: Good discounts can usually be found early in the season so don't wait to book!
Click here to see their options.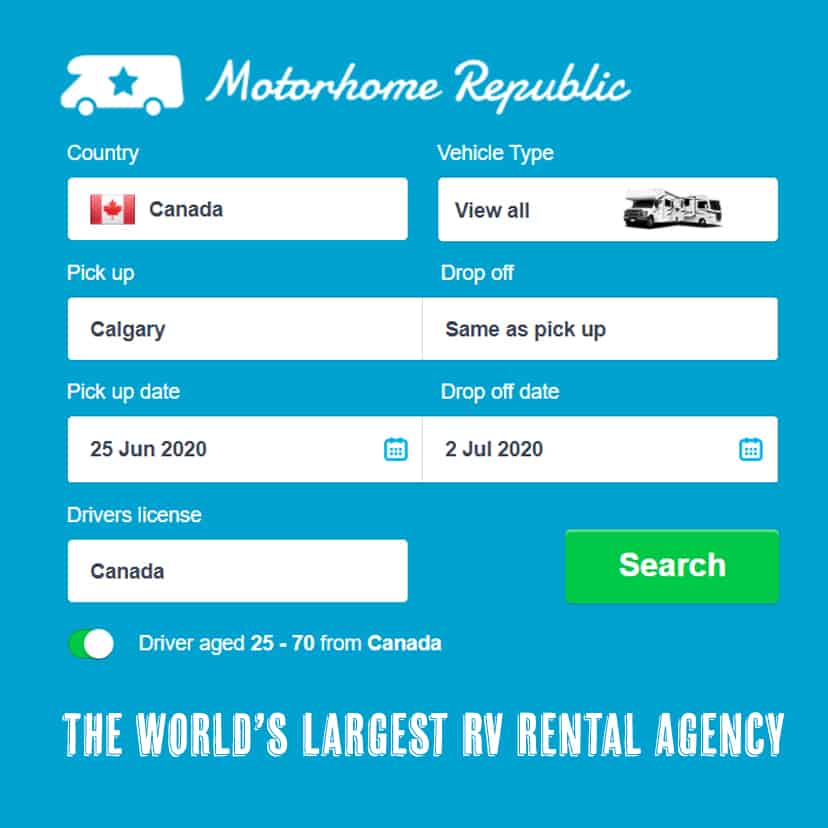 Fraserway RV (Calgary and Edmonton)
Canada's largest independently owned RV rental company, Fraserway RV has a wide variety to choose from and the service is quite good (we know from personal experience)! Compare rates carefully with others as no base kilometres are included and note the minimum charge of four nights. As with others, rates are much more favourable during the shoulder season (any month that is not July or August).
CanaDream (Calgary and Edmonton)
CanaDream has seven varieties of camper available as well as a lot of extra equipment to keep your packing from home to a minimum. Like all of the rental companies, beware of the pile-up of extra charges though (i.e. for bringing a pet, if you rack up more than 100kms a day, taking the RV into the US, etc.).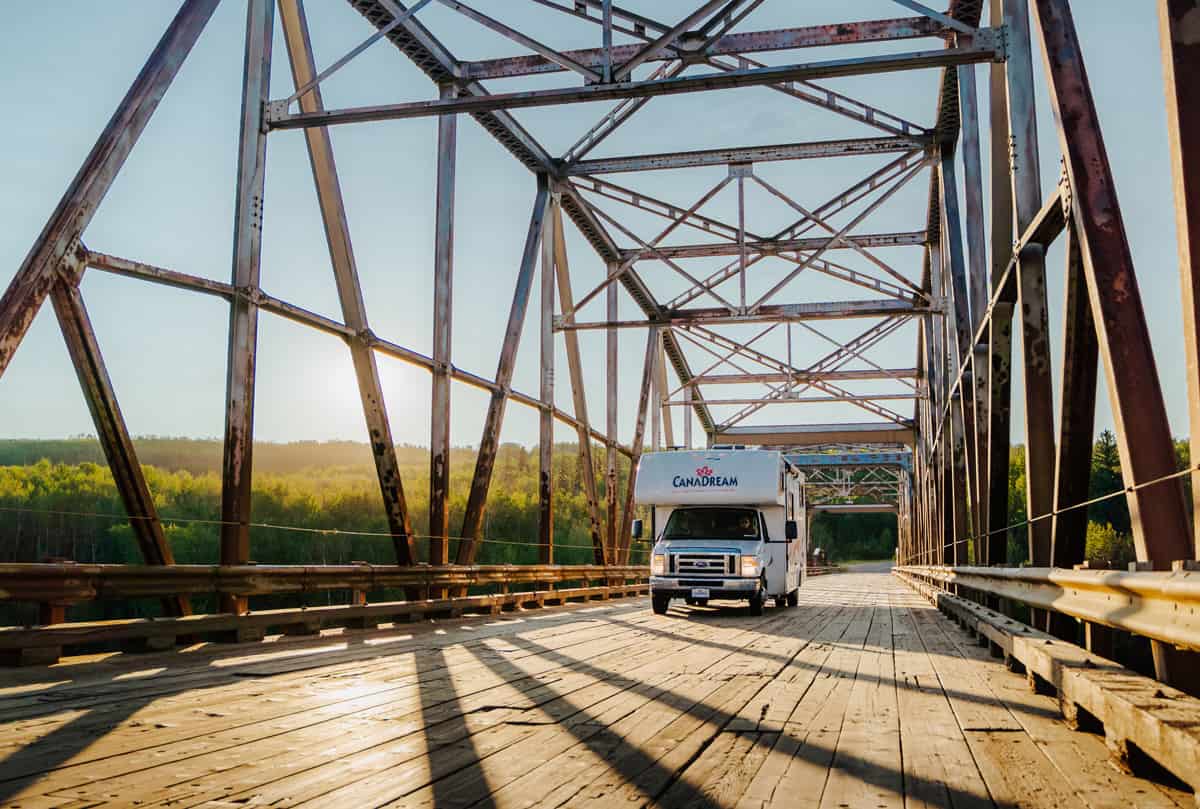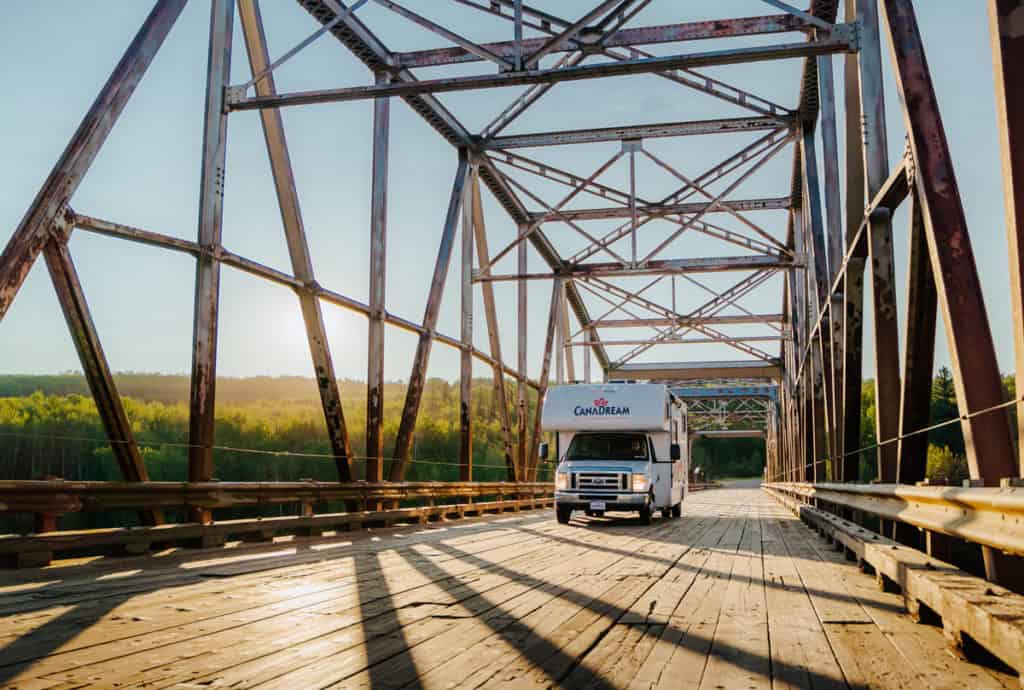 Four Seasons Economy RV Rentals (Calgary and Edmonton)
Owned by Fraserway RV, Four Seasons has lower budget options available, and notable deals (especially in the off-season).
West Country RV Rentals (Blackfalds)
West Country RV Rentals is a small, family-run company that really takes the hassle out of RV rentals. As long as you are going to where they service (mostly in central Alberta), choose from their fleet of 9 vehicles and they will drop it off and set it up for you. When you're done, you can just leave without any hassle.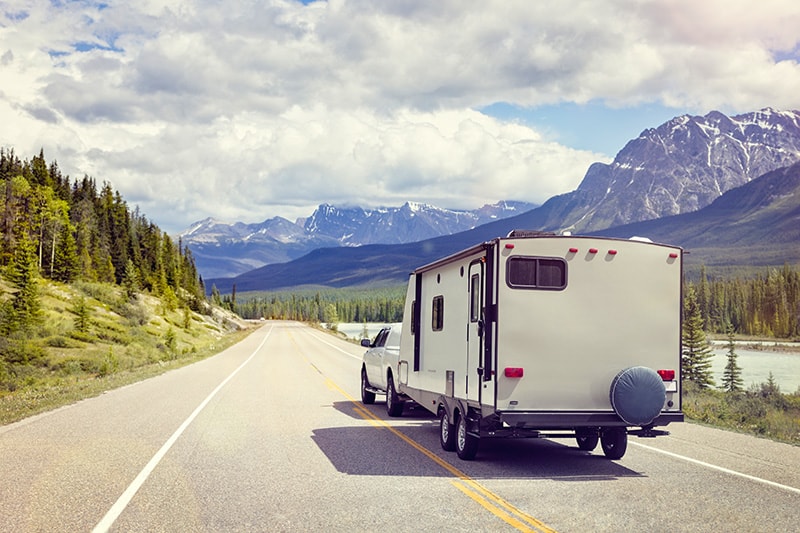 Other Calgary RV Rentals
Wicked Campers
If you don't mind having a mural of Mr. T splashed across your campervan during your trip, then Wicked Campers is your rental company! The vans are fitted for basic comfort and come with low-budget pricing that includes 100km of driving per day. Wicked Campers also rent to people as young as 18 years (most start at 25 years, or charge a lot more for insurance).
Karma Campervans
Based near the airport, these stylish and newly constructed campervans (they will soon have up to 45 available) will ensure you can explore the province with ease. Want to go off-grid? Karma Campervans are equipped with solar power and chassis chargers to keep you functional. Included are a few other niceties (a free bag of local coffee!) and up to 200 km per day with no extra charge.
Looking to do some winter camping in Alberta? They also have some killer off-season deals.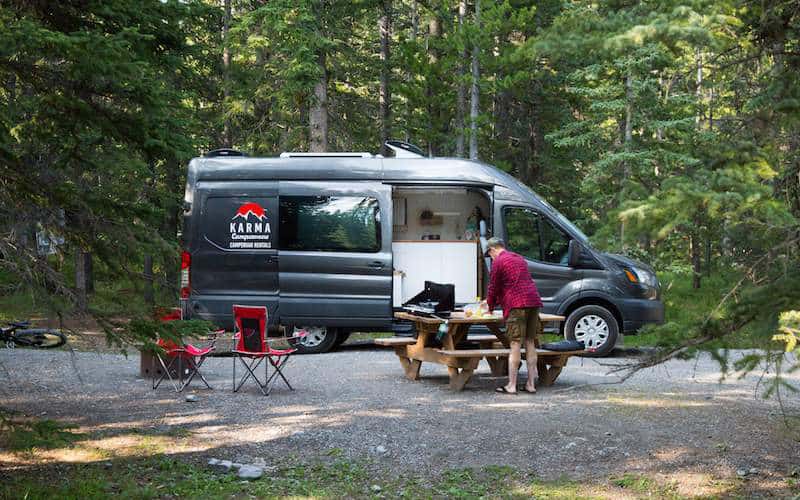 Other Edmonton RV Rentals
SNA Rentals
Five trailers are available through SNA Rentals. Don't have your own truck for towing one? Tell them where you want to park it and they will do the entire setup and takedown for you. They promise a simple and flexible rental process and also have inflatable SUP boards on offer.
Creekside RV Rentals
Located just outside of Edmonton in neighbouring Sherwood Park, Creekside RV Rentals offers a small fleet of holiday trailers with reasonable weekly pricing and no maximum on driving kilometres. A truck for towing a trailer is also available for rent. Most trailers are newer than 5 years.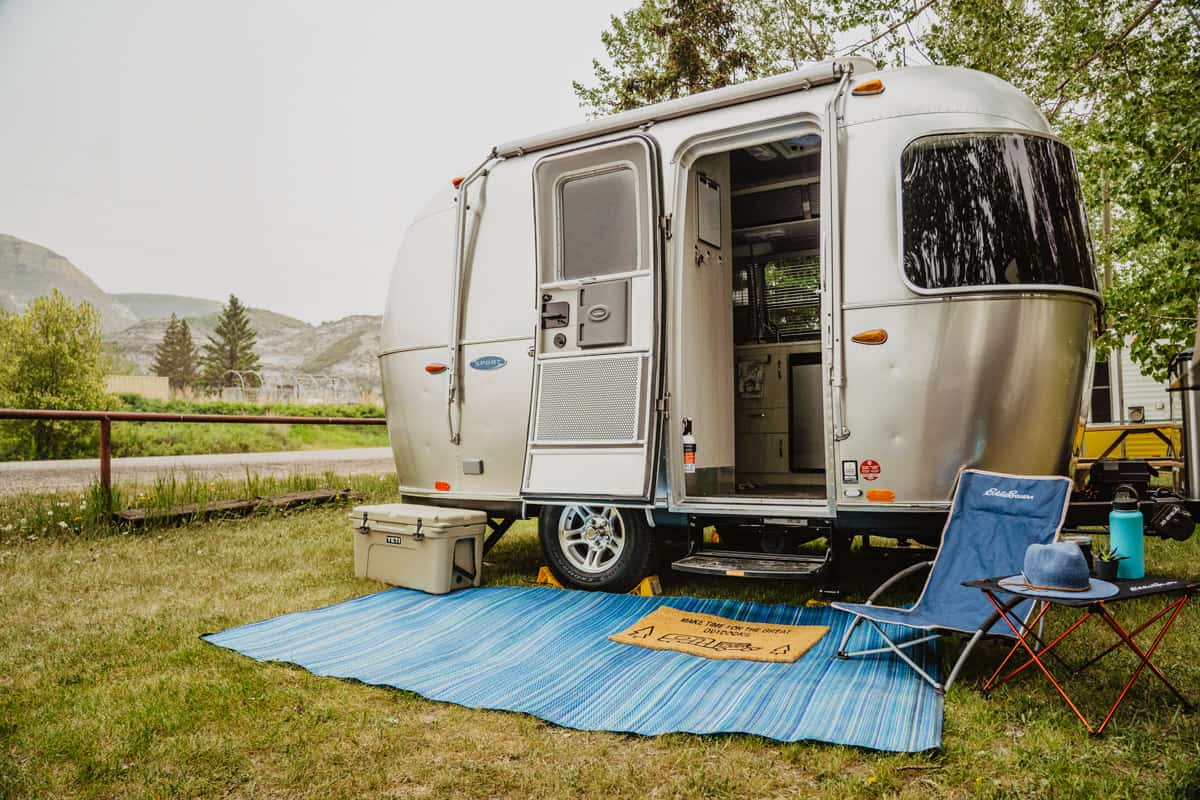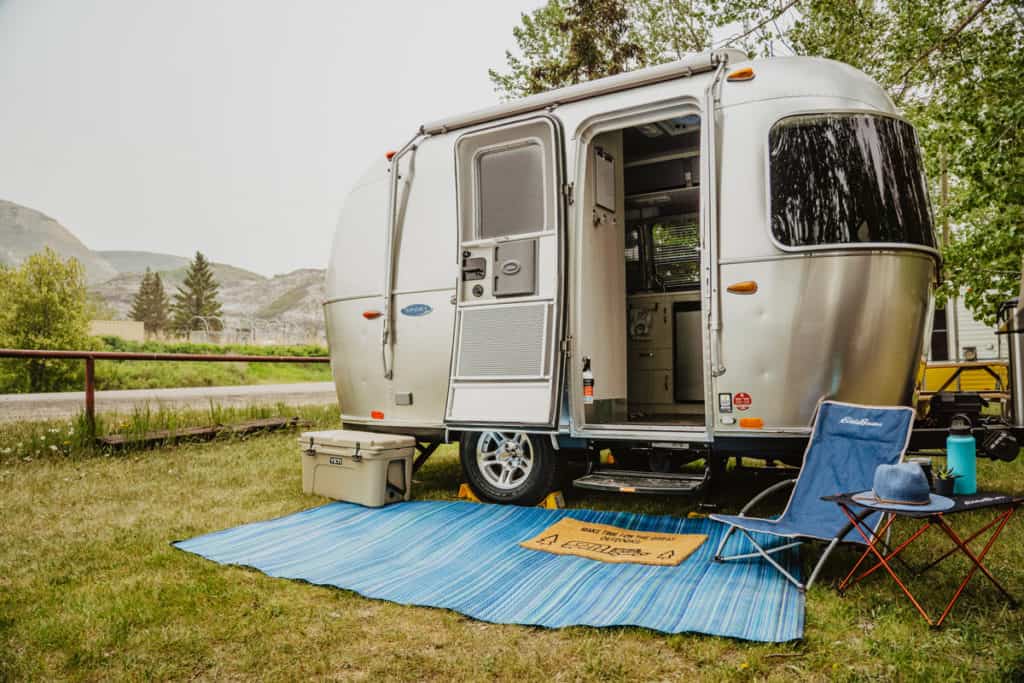 Peer-to-Peer RV Rentals in Alberta
The sharing economy has certainly also grown in the RV rental world, with several strong options to choose from with inventory in Alberta. Similar to Airbnb, owners put their privately-owned RVs up for rental – this can mean a decent amount of savings versus a standard rental shop. Going this route is especially good for those who want to start their trip in a city other than Calgary or Edmonton (where the vast majority of other rental companies have their inventory).
All of the below companies offer strong insurance to help ease fears of using a peer-to-peer system. And, if the reviews and comments are accurate, all appear to demonstrate excellent customer service as well.
Outdoorsy
Outdoorsy was started by former full-time RV'ers and has built an impressive, easy-to-use platform (it even feels a lot like the Airbnb website)! The last time we checked, they had almost 700 listed RV rentals in Alberta alone, which is a lot of inventory to choose from.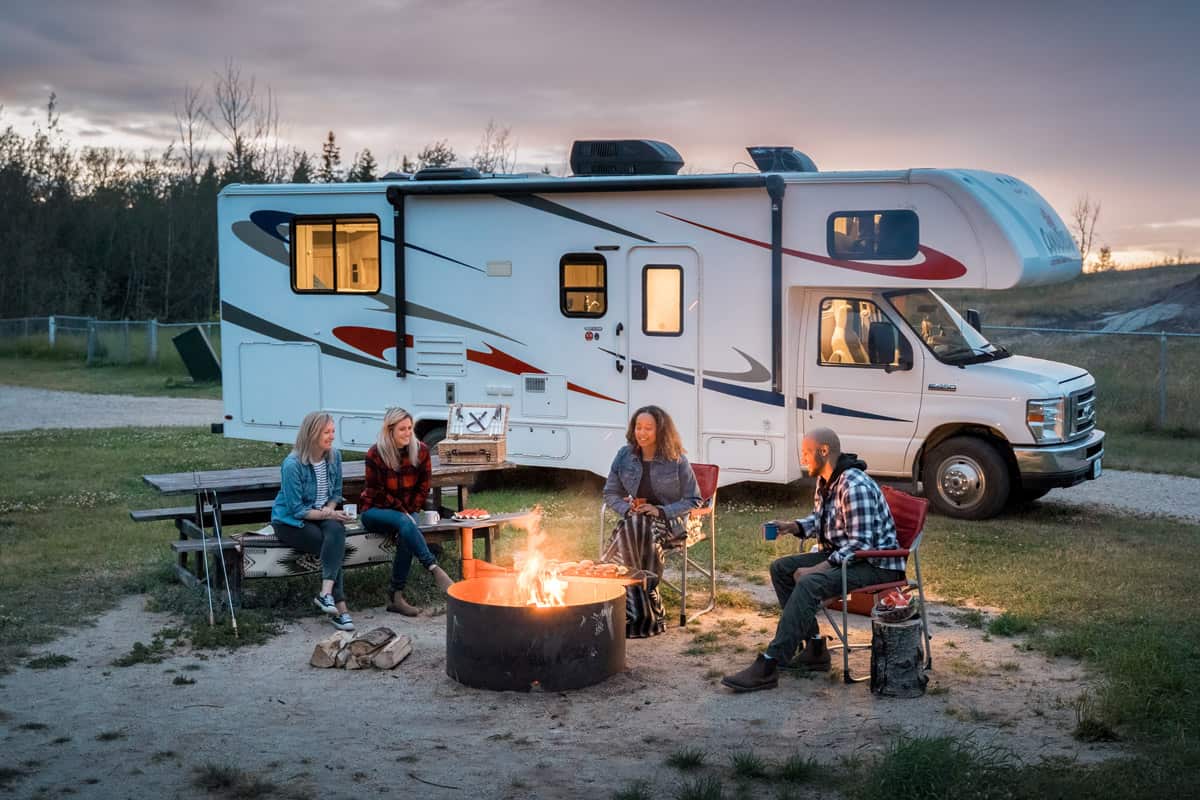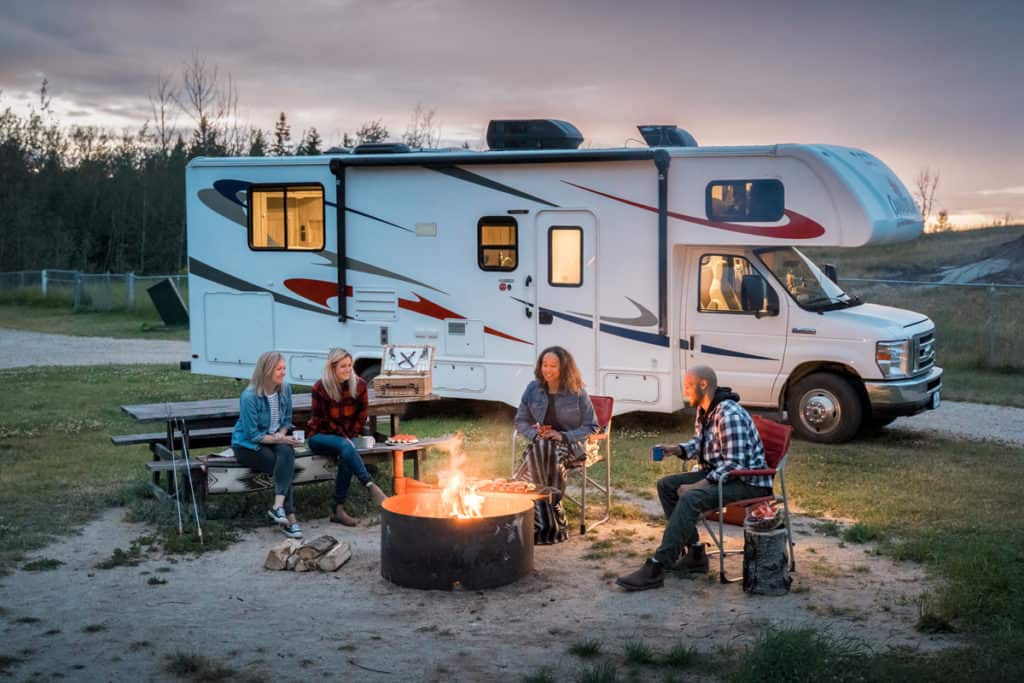 Ruckify RV
Formerly known as Wheel Estate, this once Calgary-based company was purchased by Ottawa-based Ruckify in late 2019. They claim savings of up to 35% over traditional RV rental companies and they also have a decent inventory across Alberta. Ruckify RV, as a part of a bigger rental system, also offers camping gear, mountain bikes, kayaks, and more.
RVezy
This rental platform, also based out of Ottawa, appears to have a similar number of rentals across the country and in Alberta. RVezy claims a savings of up to 40% (5% better than the site above, you may have noticed!) which may come from the fact that they charge slightly fewer service fees.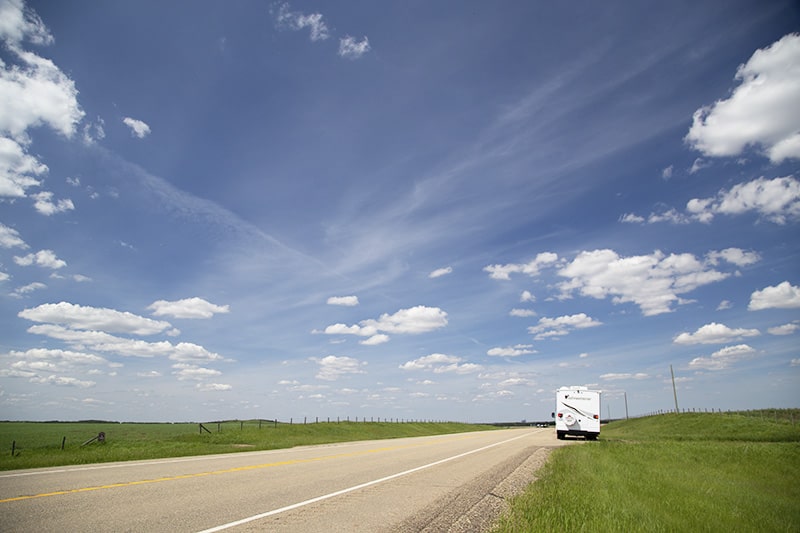 Tips for Renting an RV in Alberta
Plan Ahead
Unfortunately, spontaneity is not often rewarded when you are renting a recreational vehicle. Travelling by RV is very popular in Alberta, so to be sure you get what you want, it pays to plan well ahead.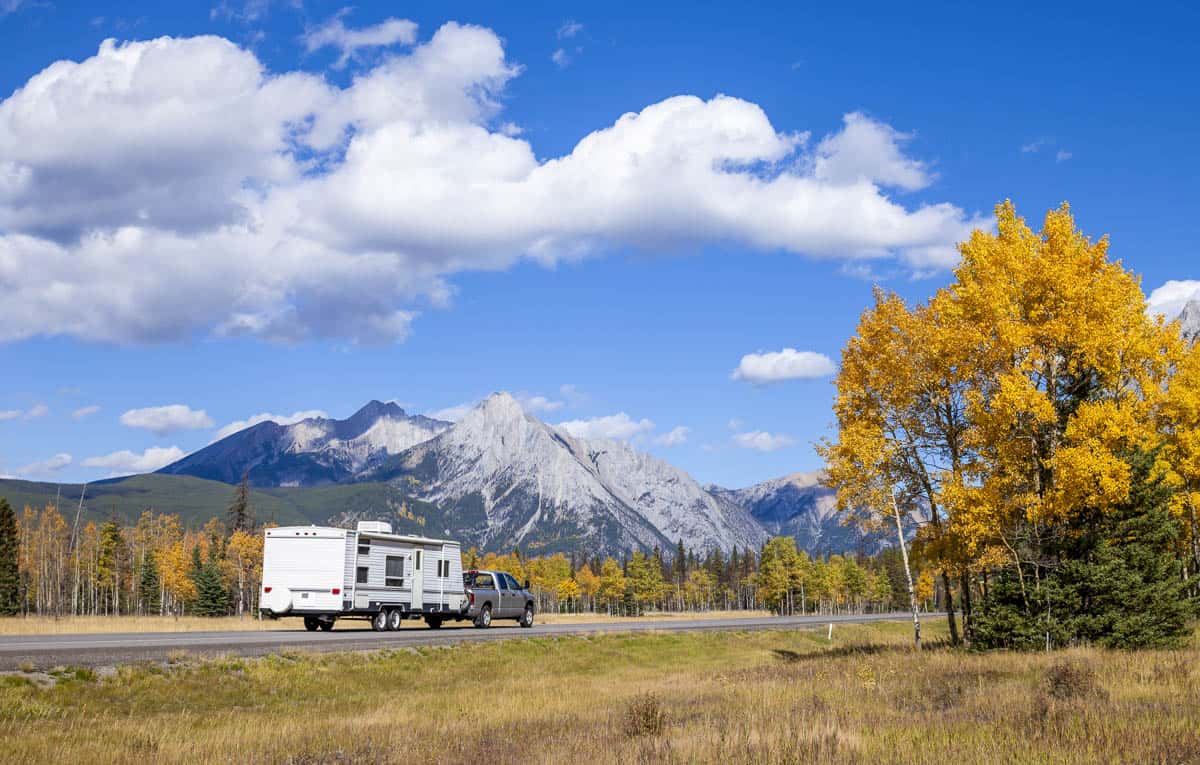 Start by determining the size of your group (consider sleeping arrangements!) and where you are going to go. Not only should you book your RV in Alberta well in advance, but campgrounds book up notoriously early as well.
It would be smart to also estimate your driving kilometres because some rental companies offer kilometres in packages that can make it cheaper than just racking up a big, unplanned number. But in your estimation, leave *some* room for spontaneity because impromptu side trips can offer the most fun!
Choose the Best RV to Meet Your Needs
If you're a young couple desiring a lot of freedom of movement and a lower budget, maybe a campervan is best suited for you. But if you have a big family and want some luxury, then kick it in style with a Class A RV! Not sure of all the different options? You can start with this tool from GoRVing to help find the RV for you, or you can also just read this brief description of each to help narrow it down:
Class A – If you've got multiple kids in tow and you want extra space, then this all-in-one RV is what you'll be looking at. Class A RVs are large – up to 45 feet in length – and typically have a dining area and lounge, a kitchen, a bathroom with a shower, and a separate bedroom. These also often come with slide-outs for extra space.
Class B – Most often called a "campervan", these are ideal for singles, couples, or those who have just one tiny child. Most have a basic kitchen, a dinette that turns into a bed, and if you're lucky, a toilet. These are also ideal for first-timers, as they are smaller and handle much easier.
Class C – Another all-in-one option, but built on a truck chassis with extra space (usually housing the bed) over the cab of the truck. Most have separate spaces for the kitchen, dinette, and bathroom. The dinette often turns into an extra sleeping space. This is a great option for families who need more space but don't want to go all-out with a Class A.
Travel trailer – Unless you pull up to the rental company with your own truck for towing, you'll also need to rent one of those too if you hire a travel trailer. They come in all sizes from a tiny little tent trailer all the way up to 40' length of space. Features vary based on size. Most important here is ensuring you have a vehicle capable of pulling whatever you want to rent.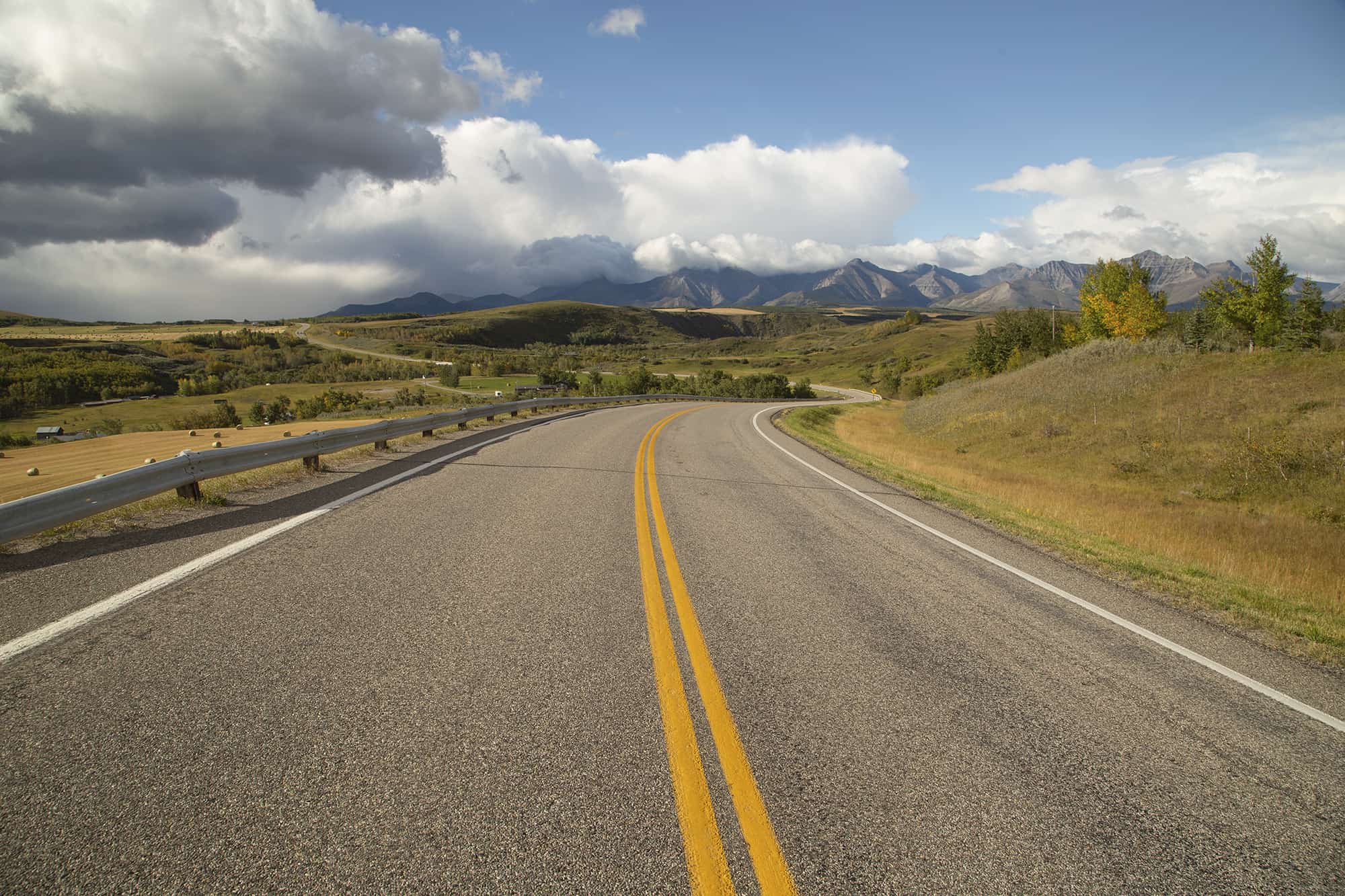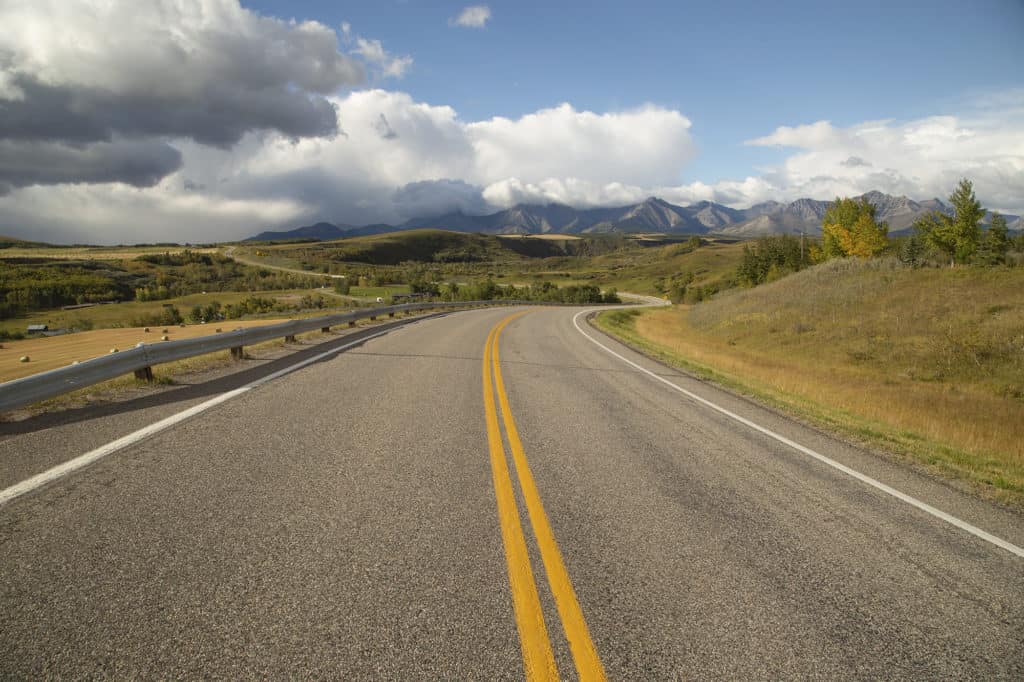 Closely Compare RV Pricing
When considering RV rentals in Alberta, there are many factors that go into the pricing including the time of year, type and size of RV, the distance you plan to travel, whether or not you are bringing pets, etc. Each company accounts for these variations differently (some are included in the base price, others are not). Having these key factors outlined explicitly when doing price comparisons is key to making an informed decision.
Consider Other Important Factors, too.
How much insurance comes with each rental, and what does it cover? Are there cancellation fees in case you need to back out? Is roadside assistance included? Can you cross the border with your RV (if you would like to)? Know the ins and outs of what is on offer so that you aren't surprised when the final bill is tallied. Also, remember that size matters; bigger isn't always better. In the case of RVs, that is most notable when you are filling the fuel tank, so if you're on a trim budget, take that into consideration.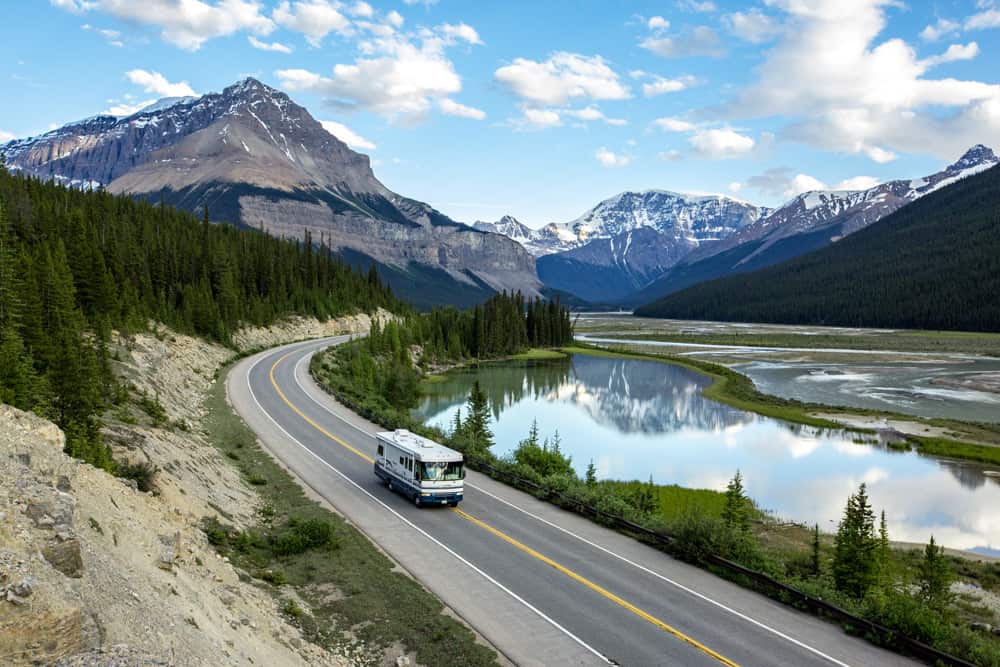 Prepare for the Adventure of a Lifetime!
If this is your first time taking on an RV rental in Alberta, welcome to the joy of taking your home on the road in one of the most beautiful corners of the world! Pack carefully (keep the limited space in mind), plan out an epic music playlist, and get ready to drive scenic highways that will take you from mountains to prairies, and from forests to the Badlands.
We have lots more information to help you plan the perfect trip: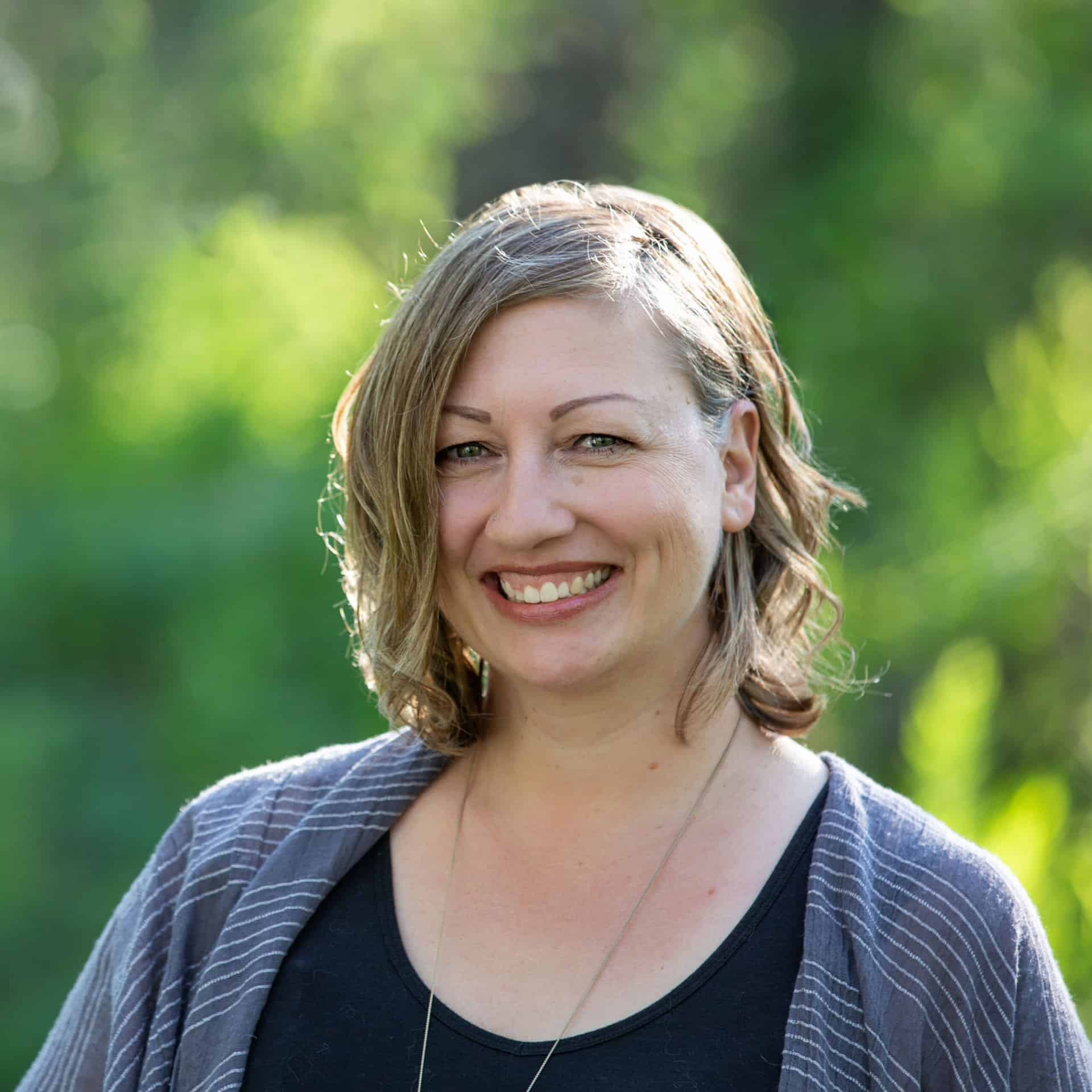 Dalene Heck is a co-founder of Road Trip Alberta. She was born in Edmonton, grew up in the Peace Country, and has ventured to almost every corner of Alberta and the world (she's travelled to 60 countries)! She is a serial blogger, the CEO of HMI Marketing, co-creator of the Trip Chaser card game, a leukemia-slayer, and cat whisperer.