Disclaimer: This page may contain affiliate links. Please review our full Terms and Conditions for more information and our Privacy Policy. Note that any pricing, operating hours, or other such information provided below may have changed since initial publication.
Compiled by the Road Trip Alberta team
Last updated on January 29, 2023
Is it truly possible to find a majestic lake in southern Alberta that has it all? One that is open for numerous water sports as well as offers a beautiful sandy beach to relax on?
Enter Lake Newell, located just 14km south of the small city of Brooks. Lake Newell is one of southern Alberta's biggest and warmest man-made lakes, attracting visitors from all over to sun on the sandy beach and play in the waters.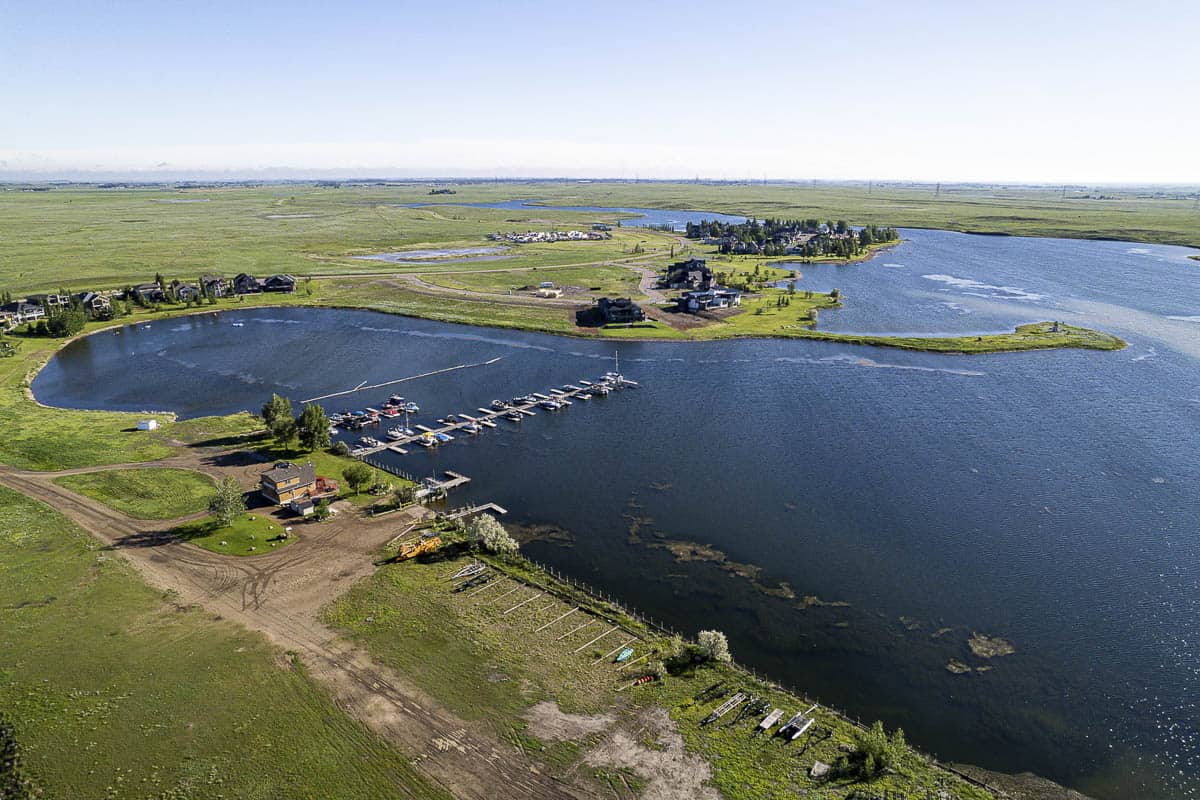 But just beyond the #BestLakeLife found at Lake Newell, the Brooks Region as a whole has unique and fun things to do throughout! You can walk where dinosaurs roamed, marvel at amazing feats of engineering, play in beautiful Kinbrook Island Provincial Park, sample incredible and locally made food and drink, take in the quintessential Alberta landscape, and so much more. Watch the video below, and then read on for all that there is to do in the area.
Land Acknowledgement
We would like to acknowledge that the places mentioned in this post are located on the traditional territories of the Blackfoot Nations, which include the Siksika, the Piikani, and the Kainai. We also acknowledge the Tsuut'ina and Stoney Nakoda First Nations, the Métis Nation, and all people who walked this land for centuries.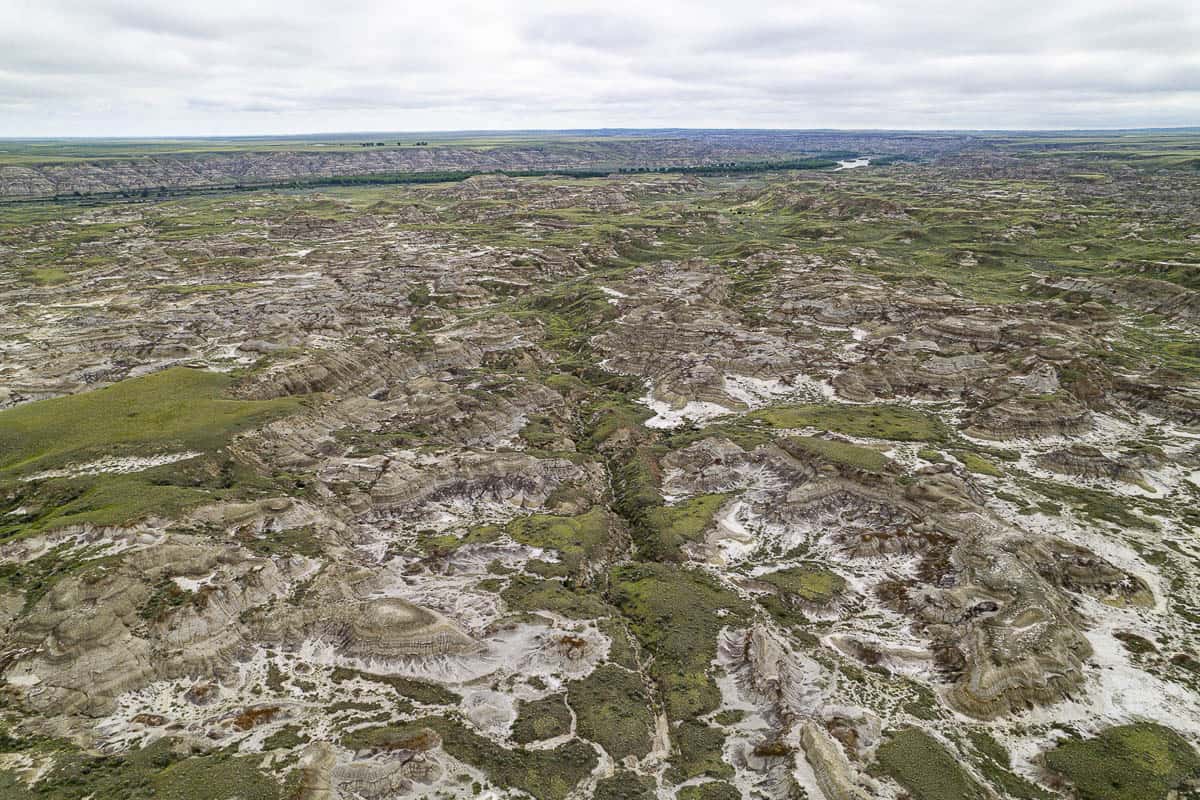 Getting to Lake Newell and the Brooks Region
Calgary to Brooks
At just over 2 hours, the drive from Calgary to Brooks is quite scenic. The fastest way is via the Trans-Canada Hwy/AB-1 E heading out of the city towards Strathmore. Stay on Trans-Canada Hwy/AB-1 E for 173km until it's time to merge onto AB-873 S and access the city of Brooks.
Edmonton to Brooks
If you're coming from the capital city of Alberta, Brooks is about a 4.5 hours drive but provides ample opportunity to see more off-the-beaten-path spots on the way. To begin the trek, head southeast out of the city on AB-14 E for approximately 10 km. Then use the right lane to take the AB-21 ramp to Fort/Saskatchewan/Camrose. Continue on AB-21 S for 128 km to AB-53 E until Bashaw where you will need to turn left onto AB-53 E (signs for Forestburg) for 19 km. Then turn right onto AB-56 S and continue on that road through both Stettler and Drumheller which takes approximately 1.5 hours. Follow AB-56 S to Trans-Canada Hwy/AB-1 E in Cluny and then take the Trans-Canada Hwy/AB-1 E right into the city of Brooks.
Brooks to Lake Newell
When using Brooks as a point to explore the area, the best way to get to Lake Newell from the city takes only 15 minutes, heading south. Head out of town on 7 St E/AB-873 S. After 13 km, turn right onto Township Rd 173A for 2 km. Then turn left onto 145008 Park Rd 103 Rd to access Lake Newell.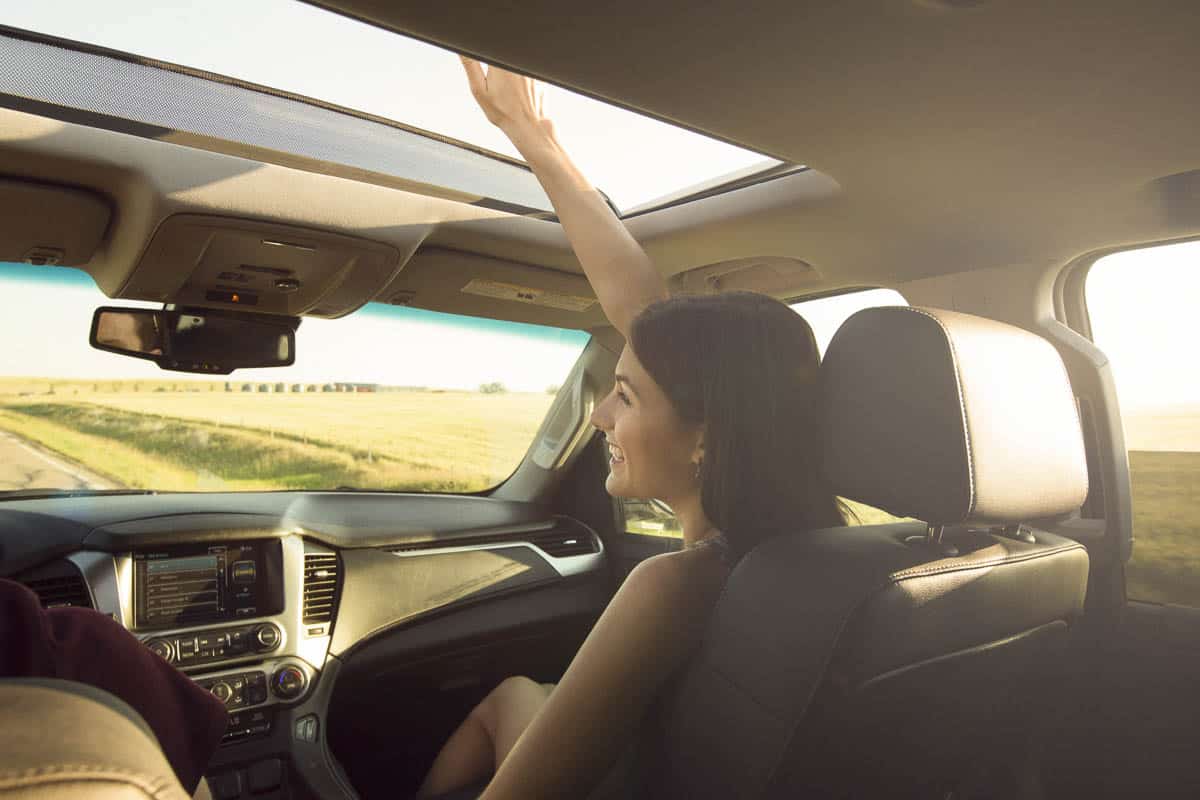 Where to Stay in Brooks
Brooks Hotels
Ramada Brooks
Ramada by Wyndham Brooks is a pet-friendly hotel in a great location right off highway 1, making it the perfect spot to explore nearby attractions and sites like Lake Newell. Amenities include a pool, free breakfast served in the mornings, kitchenettes in some rooms, and laundry facilities.
Canalta Brooks
For those looking for a taste of home while visiting the region, Canalta Brooks is pet and family-friendly, providing entertainment such as a swimming pool with a waterslide and hot tub, games room, guest laundry, and suites. After enjoying a complimentary hot breakfast, enjoy the convenience of easy access to local restaurants and shops.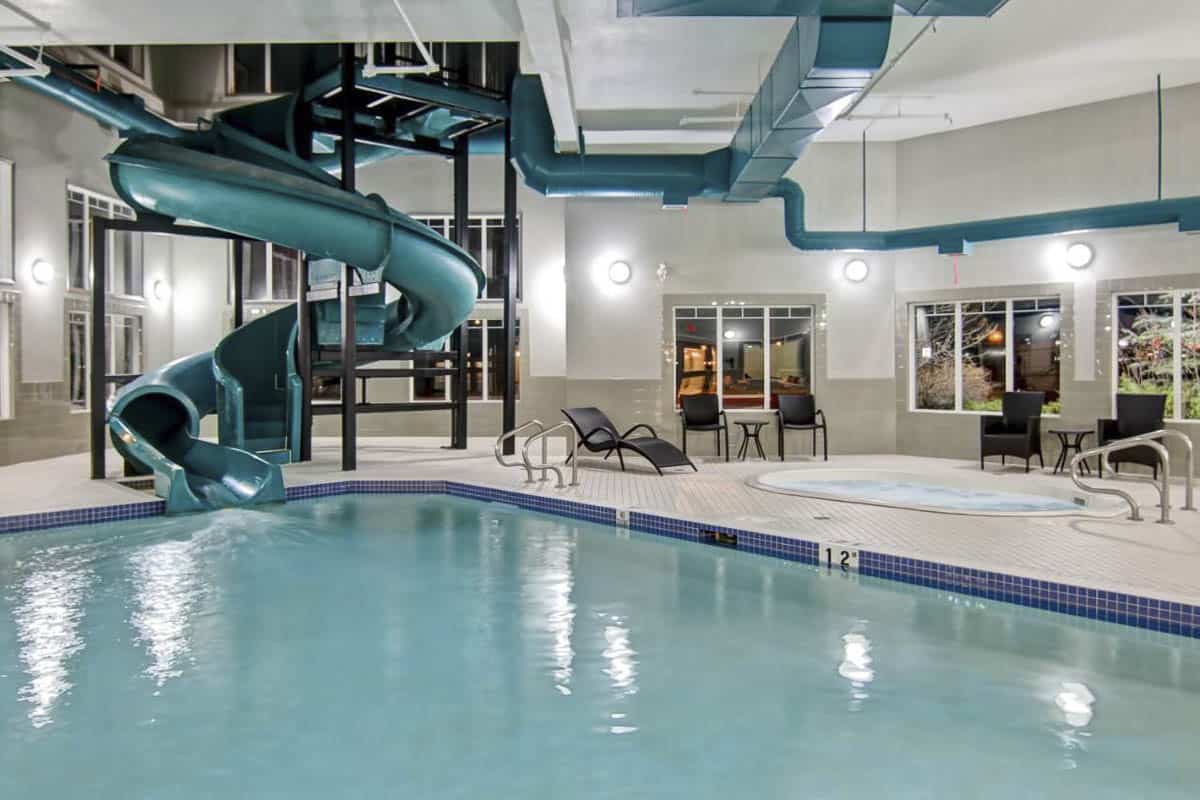 Heritage Inn Hotel & Convention Centre
Not only does the Heritage Inn Hotel & Convention Centre boast a beautiful tropical pond with koi fish in the atrium, but it also offers guests an on-site restaurant, lounge, and nightclub! Conveniently located just off the Trans-Canada Highway, the Heritage Inn Hotel & Convention Centre offers modern accommodations and a host of full-service amenities to ensure a comfortable and relaxing stay on your trip.
Heritage Inn & Suites
Heritage Inn & Suites is a boutique-style hotel in Brooks that features contemporary décor and upscale amenities all within a smoke-free environment. There is an indoor pool and hot tub, business centre, and library for guests to enjoy with spacious suites available for those needing some more room to relax after a busy day exploring.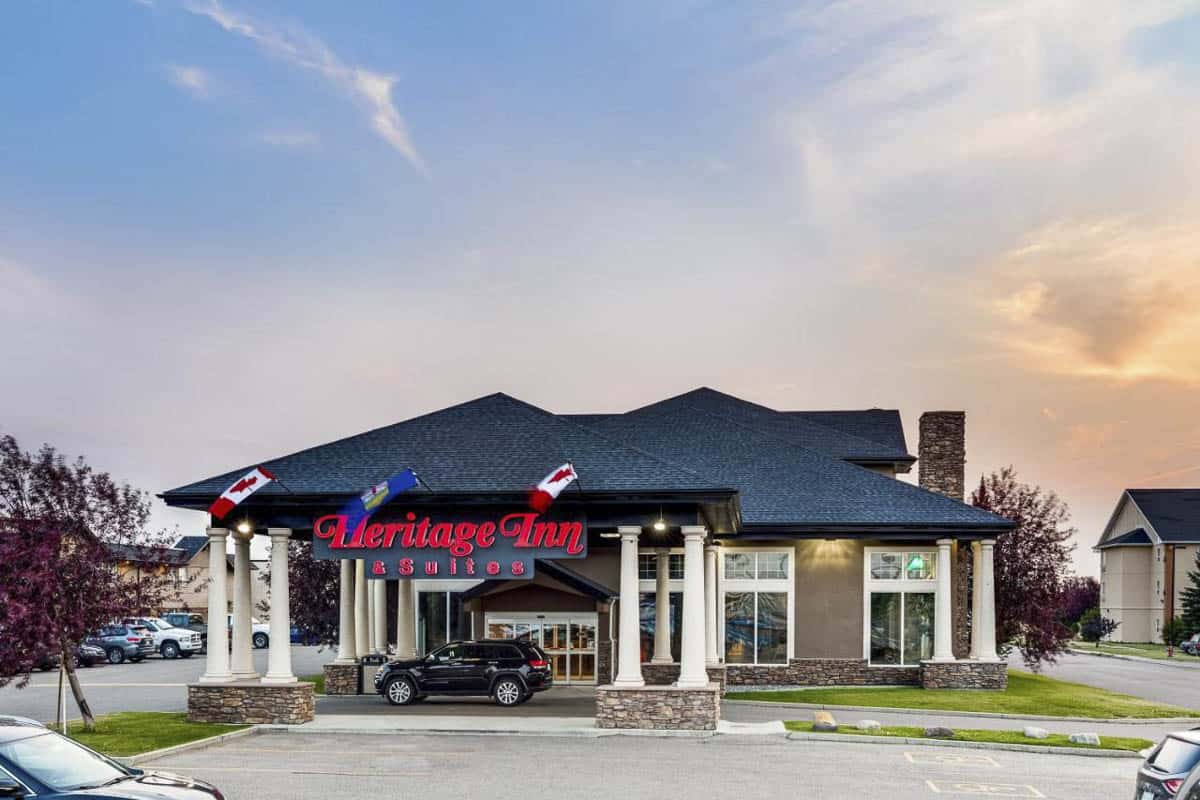 Camping at Lake Newell and in the Brooks Region
Besides within the provincial park (see more below), there are also some fantastic private campgrounds worth a stay.
Rolling Hills Reservoir Campground
Owned and operated by the Eastern Irrigation District (EID), the Rolling Hills Reservoir Campground is located 20 km south of Brooks and sits alongside one of thirteen water storage reservoirs that form the irrigation infrastructure. There are 110 sites available to book for your adventures. The established campground is well-treed and each site has power available. Nearby the campground are two large sandy beach areas (one of them being pet-friendly) perfect for those hot summer days. And there is the marina with a boat launch and boat slips allowing access to the reservoir for water-related activities.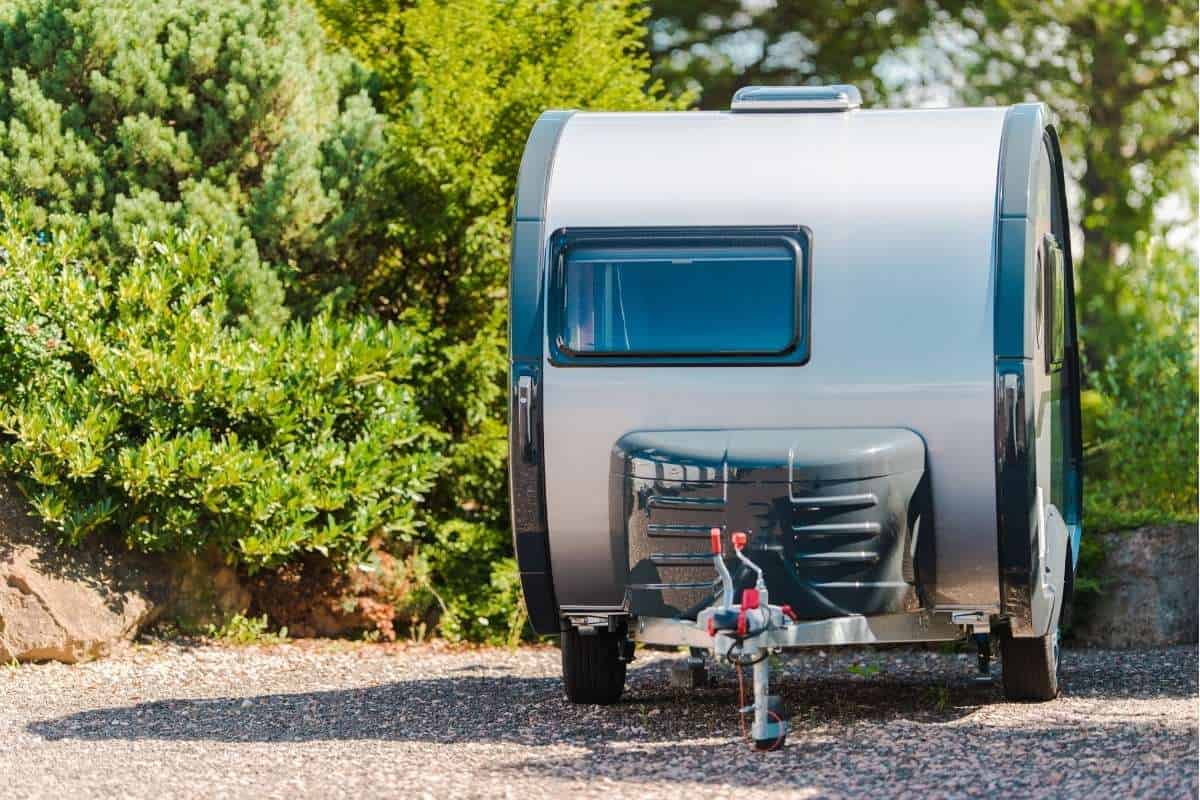 Emerson Bridge Campground
Emerson Bridge Park Campground boasts 49 power stalls and 8 non-power sites for those looking to set up camp. You can enjoy amenities such as flush toilets and free showers and entertainment for the whole family includes beach volleyball, horseshoe pits, a camp kitchen, a ball diamond, a playground, a canoe launch, and hiking.
Crawling Valley Reservoir Campground
The Crawling Valley Campground started in 1983, offering an opportunity to enjoy the water activities that the reservoir provides. Sitting at 16 km long and 2 km across, with a maximum depth of 52 ft, boating, swimming, and fishing are big draws; species of fish such as trout, pike, and walleye make this a prime fishing spot for campers looking to eat what they catch.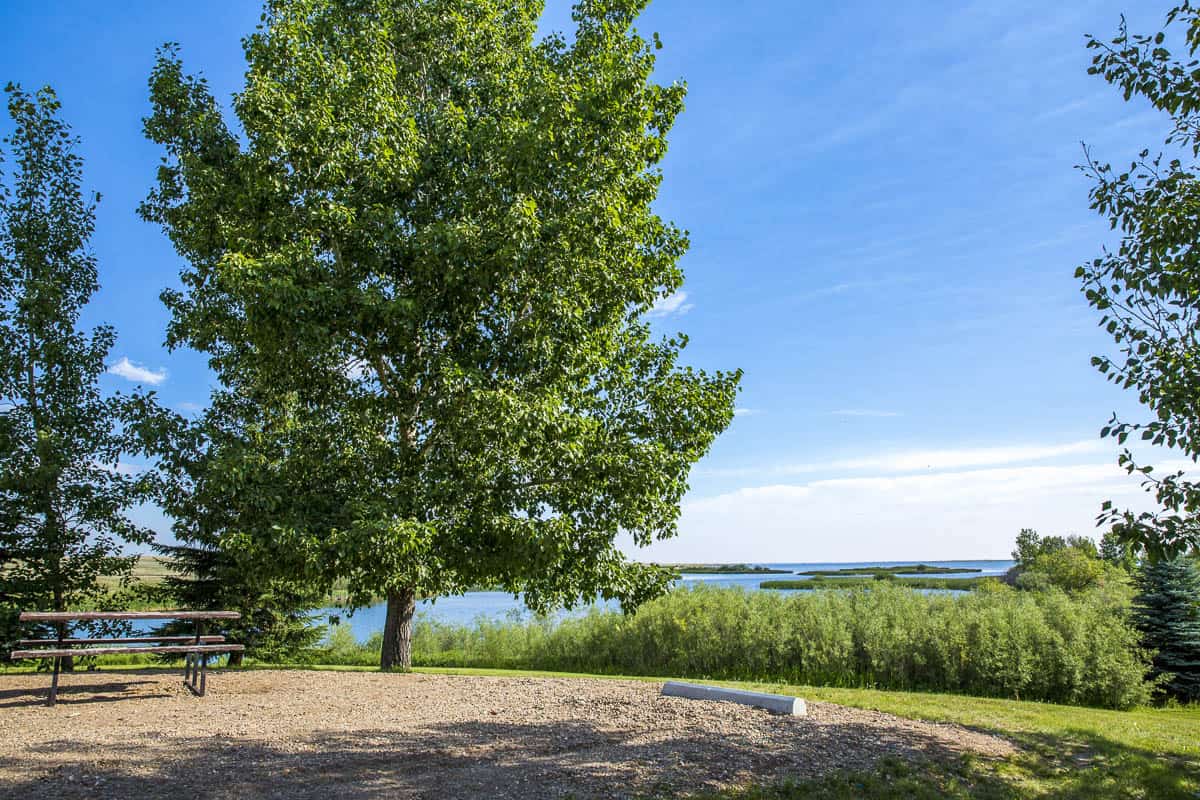 The campground has a large sandy beach area and swimming area. And amenities nearby include a beautiful adjacent marina, playground, shower facilities, and a shop for any things you may need during a stay.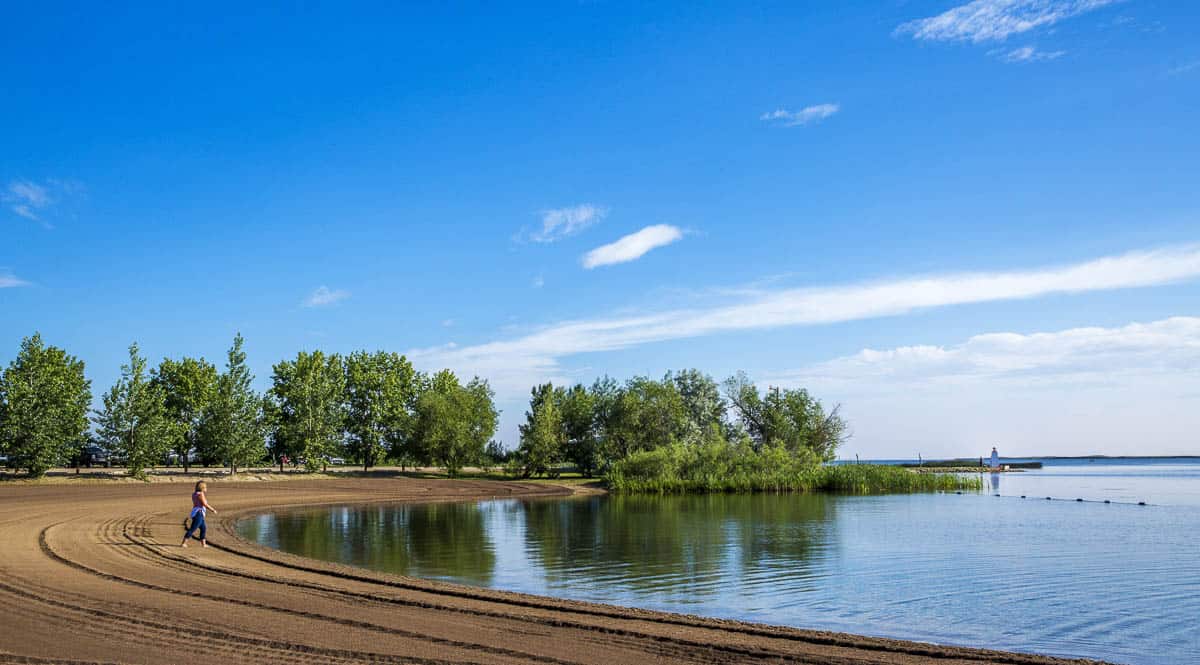 Things to See and Do at Lake Newell and in the Brooks Region
Lake Newell
Lake Newell is one of the largest man-made lakes in Alberta. The lake is also one of the warmest in the province making it ideal for beach days and water activities like swimming, paddling, sailing, fishing, and so much more.
There are several great options to access the lake – via private access and a lovely provincial park. Whether you are camping, looking for a great day-use area/beach, or in need of a boat launch, there are multiple locations perfect for fun on the lake!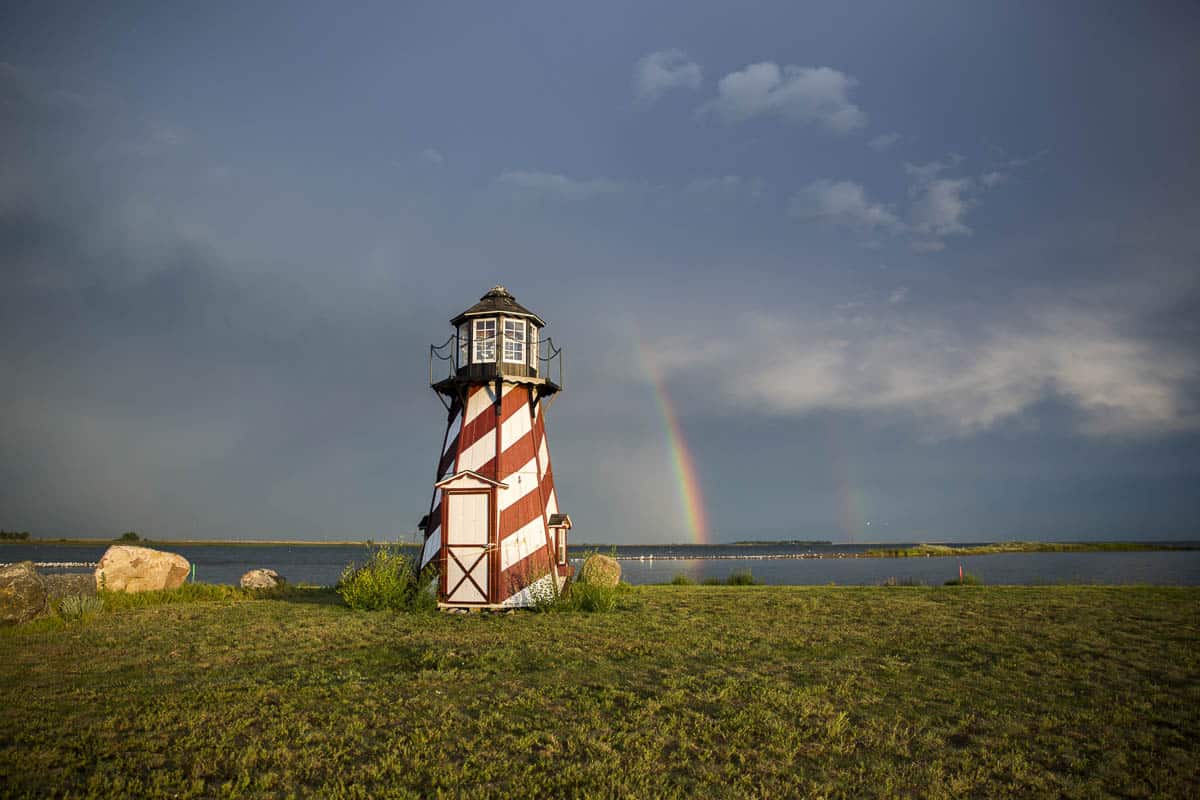 Kinbrook Island Provincial Park
This popular provincial park offers a great beach and extensive day-use area with fire pits, BBQs, and picnic tables. There is also an abundance of wetlands in the area which creates great opportunities to see birds and wildlife. Year-round camping is available in Kinbrook Island Provincial Park (almost 200 sites, and 29 in winter) as well as a boat launch. With all of these amenities, it is no wonder why locals and tourists alike flock to the park to access Lake Newell.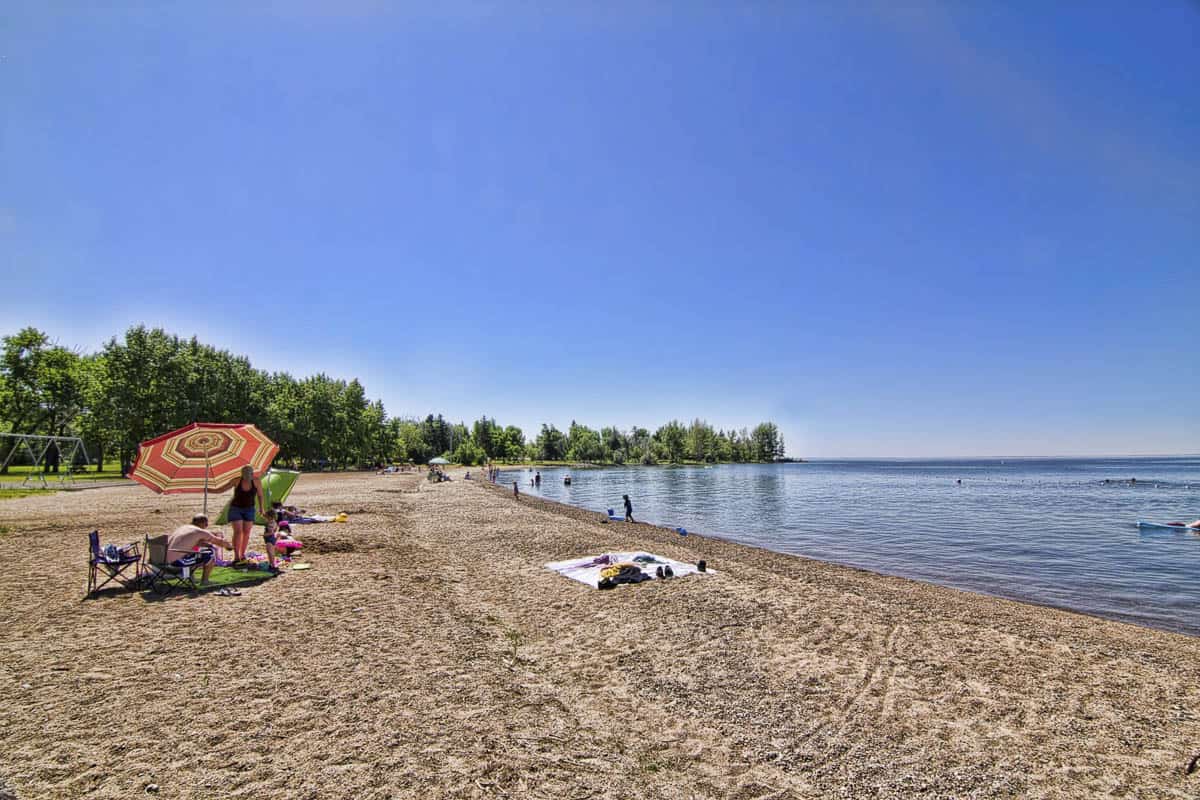 Fishing
Fishing is a popular pastime in the area. Anglers can expect to catch northern pike and lake whitefish in most of the larger bodies of water, with walleye being stocked in a number of the area reservoirs and making it one of the most popular species caught.
Some of the popular fishing spots beyond Lake Newell are Crawling Valley Reservoir, Rolling Hills Reservoir, and Tilley B Reservoir. The area rivers also provide fishing opportunities with the Bow River producing catches of northern pike, walleye, whitefish, and some trout and sturgeon.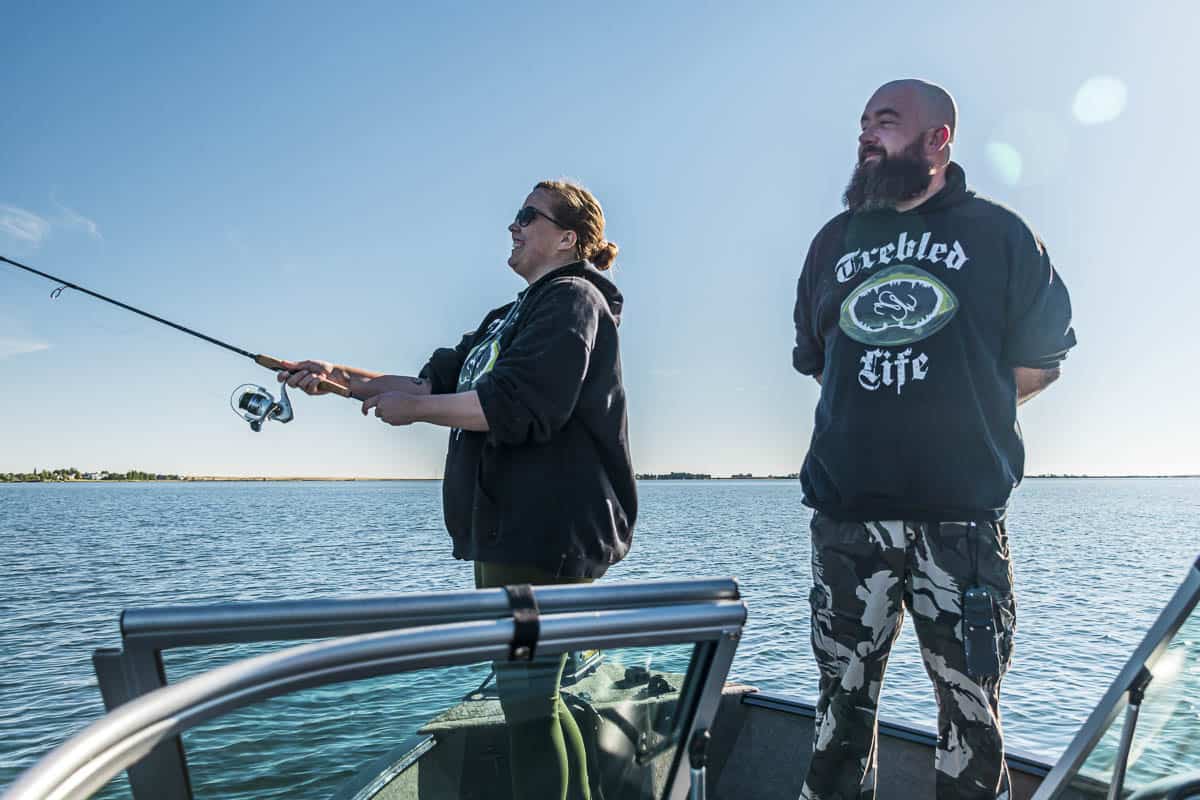 Don't have your own boat but still want to get out on the water to fish? Book a tour with the folks at Trebled Life Fishing and reel in the big one!
Canoeing / Paddle Boarding / Boating
Lake Newell Resort
Lake Newell Resort is a shoreside community, packed with all of the amenities needed to take advantage of this beautiful lake. Take advantage of the fantastic opportunity for waterskiing, canoeing, kayaking and SUP'ing.
Its more notable feature alongside its public beach and day-use area is the public marina which is great for launching anything from a pontoon to a canoe (bring your own vessel). Also, note that this is the location of the lake's only refuelling station.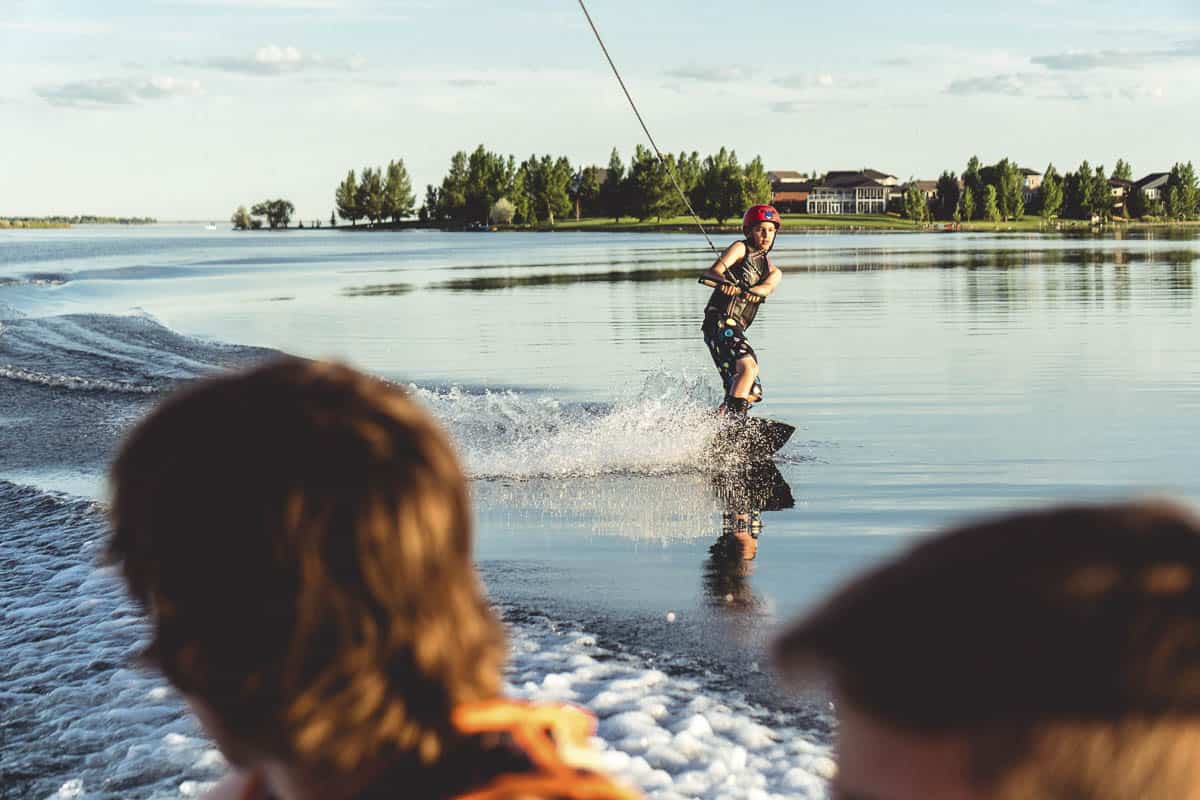 Rolling Hills Reservoir
Rolling Hills Reservoir is a separate body of water from Lake Newell. It's both a camping and beach destination (and likely a bit quieter than the more popular Lake Newell) and is very popular with families in the summer. This is another great beach for paddle boarding, canoeing, kayaking, or just having a lazy float! Your dogs will be happy you chose to spend this day here too as a section of their beach is dog friendly.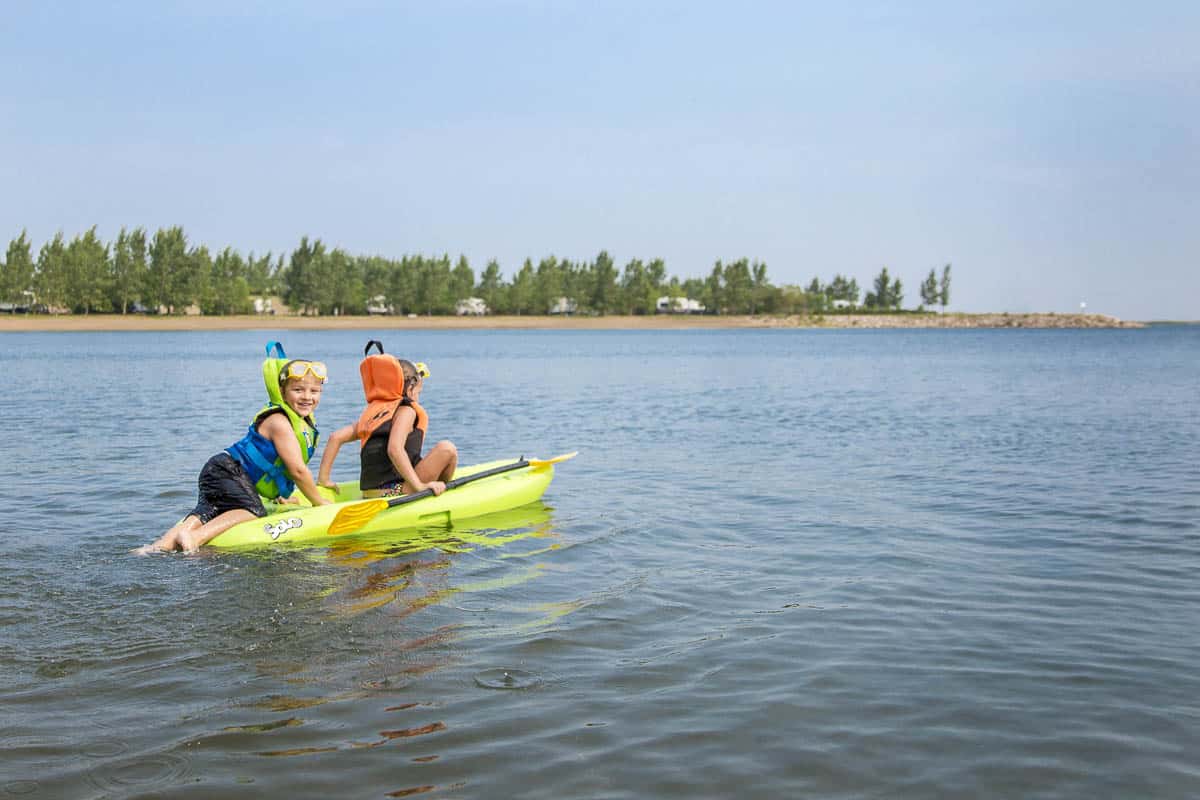 Bird Watching
Bird watching, or birding, is fast becoming a very popular pastime in the Brooks Region. There are a few places to do so including the Tilley area, Lake Newell and Kitsum reservoirs, and Dinosaur Provincial Park. Each provides unique viewpoints of certain species attracted to the habitats.
Many species of birds are drawn to these areas either as staging areas for shorebirds during migration such as black-bellied plovers, western grebes, and waterfowl can be seen in the spring and fall. Even populations of endangered and vulnerable species still frequent these areas with sightings of long-billed curlew and burrowing owl. When visiting, keep your eyes open to hopefully catch a glimpse!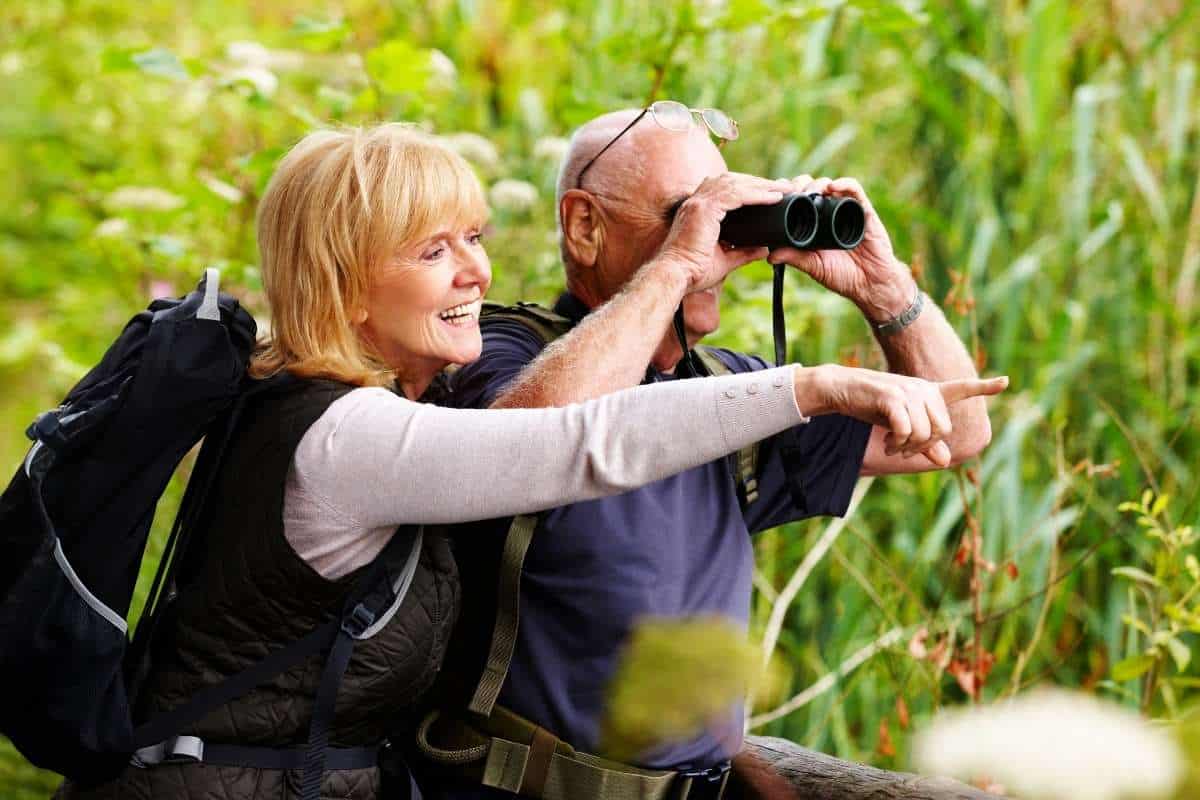 Marvel at the Brooks Aqueduct
What's an aqueduct, you ask? Essentially it's an overland bridge to transport water, whose basic structure actually dates back to ancient Roman times. The Brooks Aqueduct doesn't go back quite that far, of course, but was built in 1912. Once you see this incredible, enormous structure you will see why it was a feat of engineering whose use spanned thousands of years. Not only that, but it is a beautiful location for a picnic and scenic walk and to learn more about this National and Provincial historic site.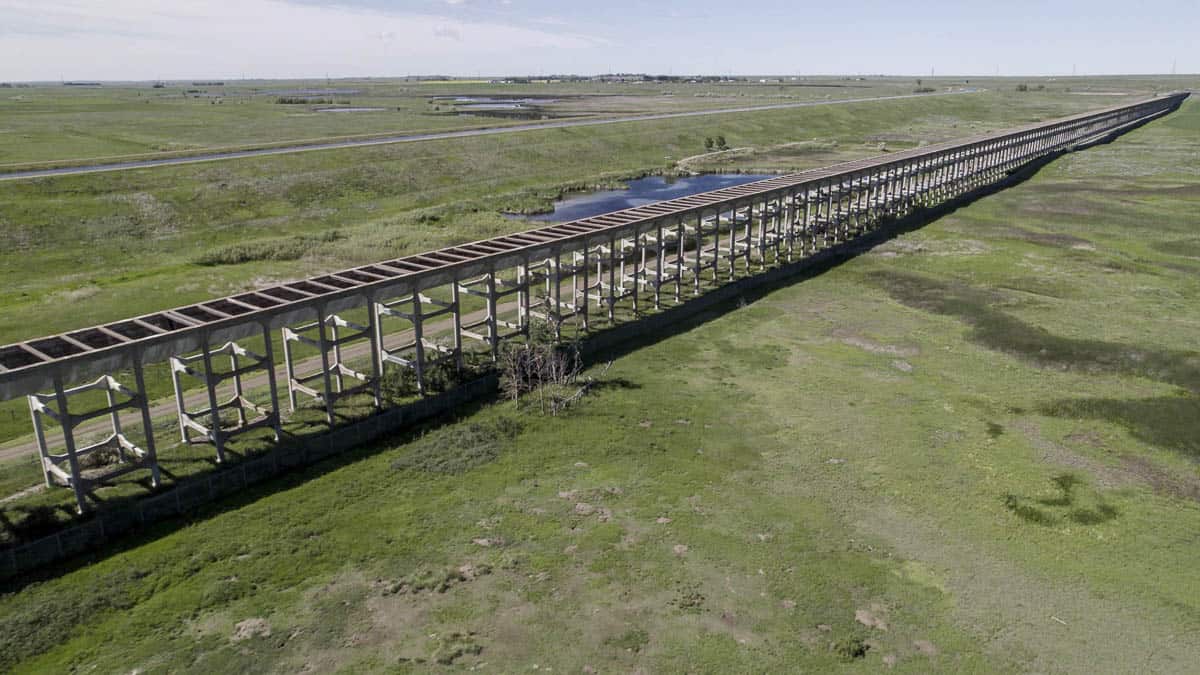 The Brooks Aqueduct is just a short drive south of Brooks. There is no admission fee to this site and is always open to the public for a self-guided experience.
Go Under (yes, UNDER!) the Bassano Dam
Not only is the dam a beautiful viewpoint it is a deeply important structure for all of the farmers and communities in the area. The EID (Eastern Irrigation District) offers a tour of the Bassano Dam that is utterly fascinating.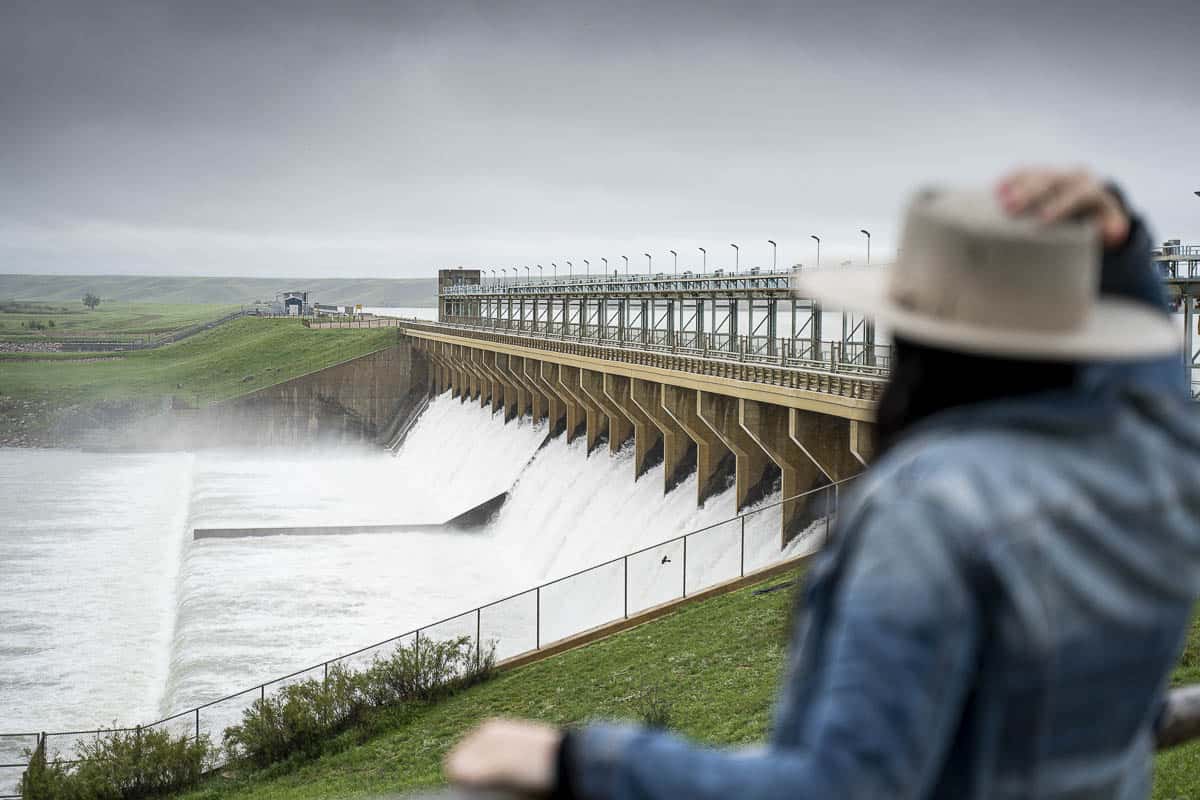 Learn about how water is distributed in the area, how technology and innovation are changing, and how the area uses water and you can even experience the dam from underneath! The tour is very unique and is free to book by contacting the EID. The dam has a profound effect on so many other things we visited in the area including the Aqueduct, lakes, and even the local distillery. (You'll be an irrigation expert by the end of the tour!)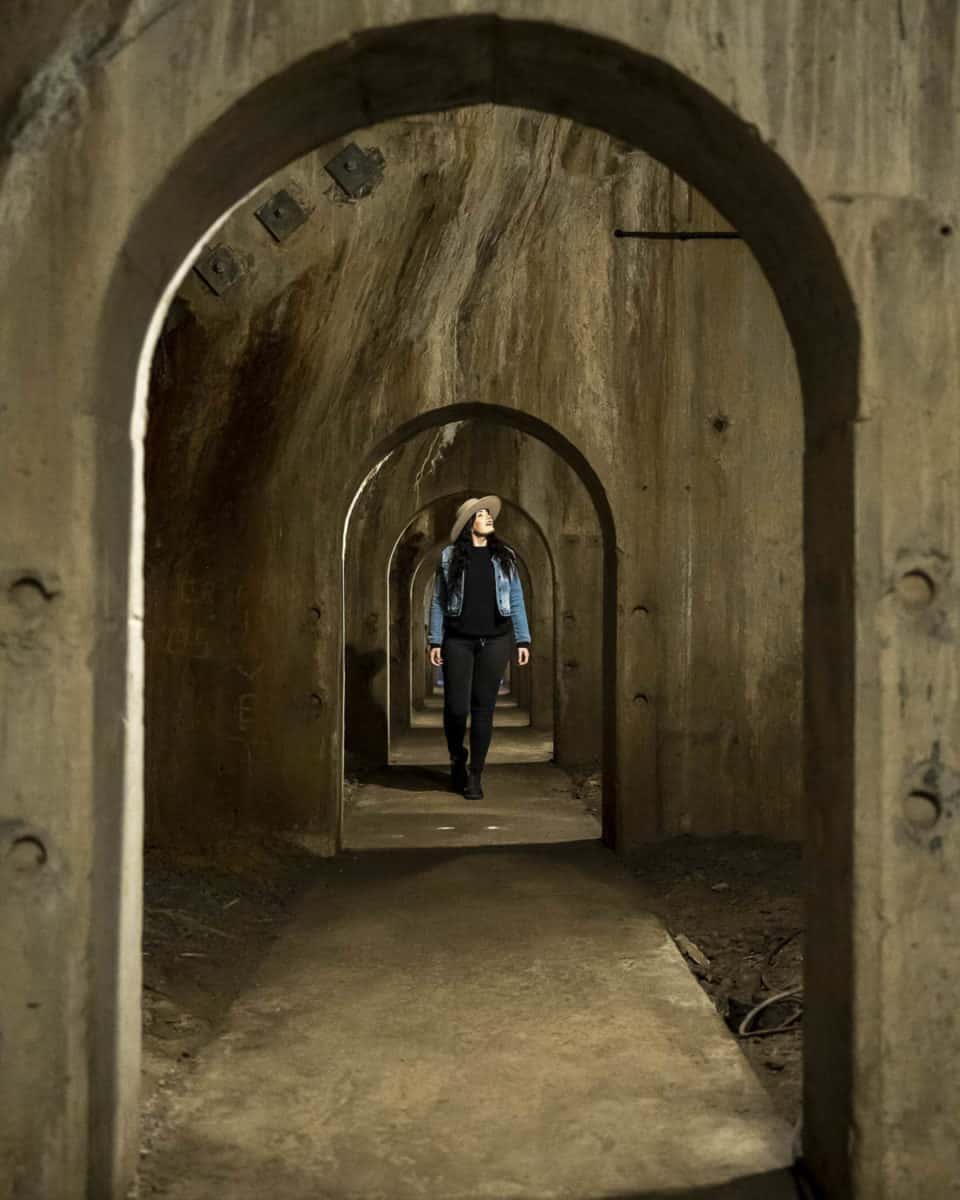 Areas of the dam are always open to the public; you can walk or drive across anytime and there are picnic tables available near the viewpoint.
Experience Dinosaur Provincial Park
Just a 30-minute drive northeast of Brooks, the world-famous Dinosaur Provincial Park is one of Alberta's 6 UNESCO World Heritage sites. It attained the designation in 1979 because it has such diverse plant and animal life but also because "it contains some of the most important fossil specimens discovered from the "Age of Dinosaurs" (from the UNESCO website).

If the striking appearance of the Badlands in Alberta wasn't already enough of a reason to visit, the park offers extensive hiking trails, guided tours, glamping, and a museum-quality visitor center.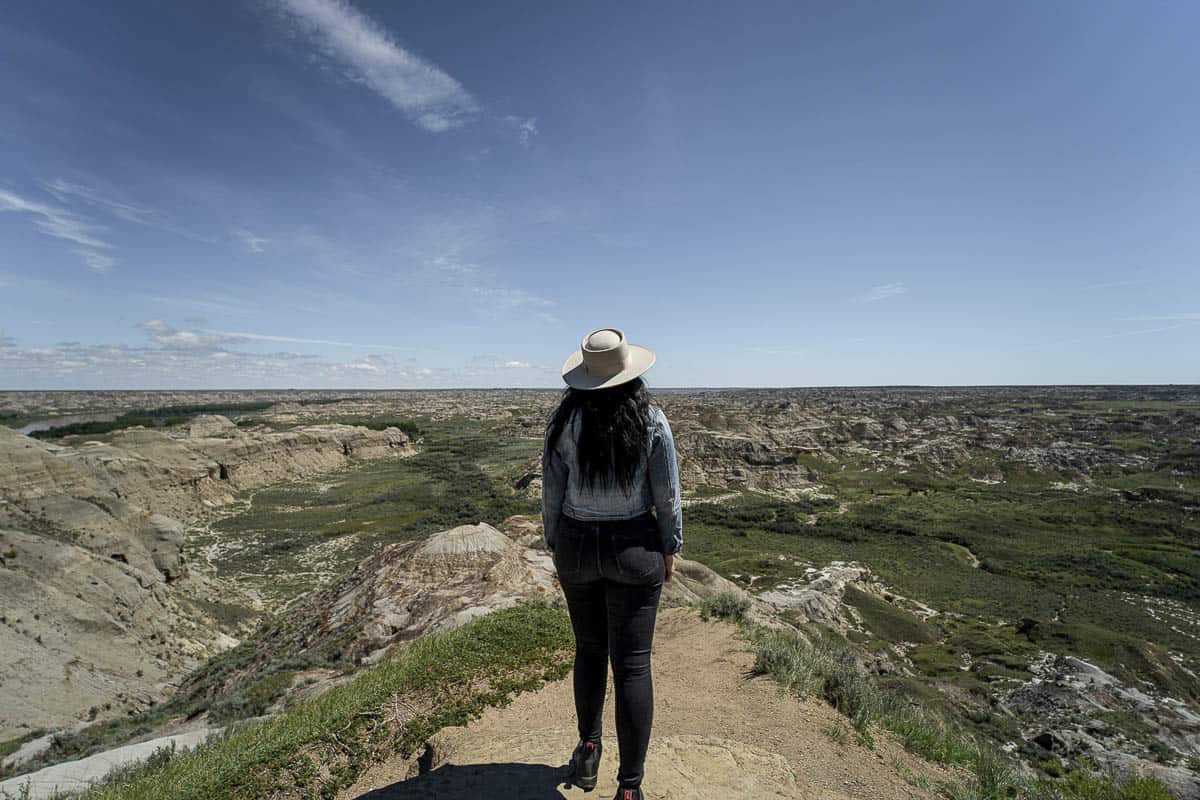 Some highlights of the park include a huge public access area where you can hike all over the hills and hoodoos. This area actually has a bone bed where you have a chance to find real fossils* if you are skilled enough to identify them. There are also fossil enclosures that allow you to see dinosaurs and where and how they were actually found.
The guided tours allow for even more memorable experiences. Partake in the "Fossil Finders" tour and learn how to identify fossils and explore more of the natural preserve or the "Centrosaurus Bonebed Hike" where you get to explore a former dig that contains bones from hundreds of dinosaurs.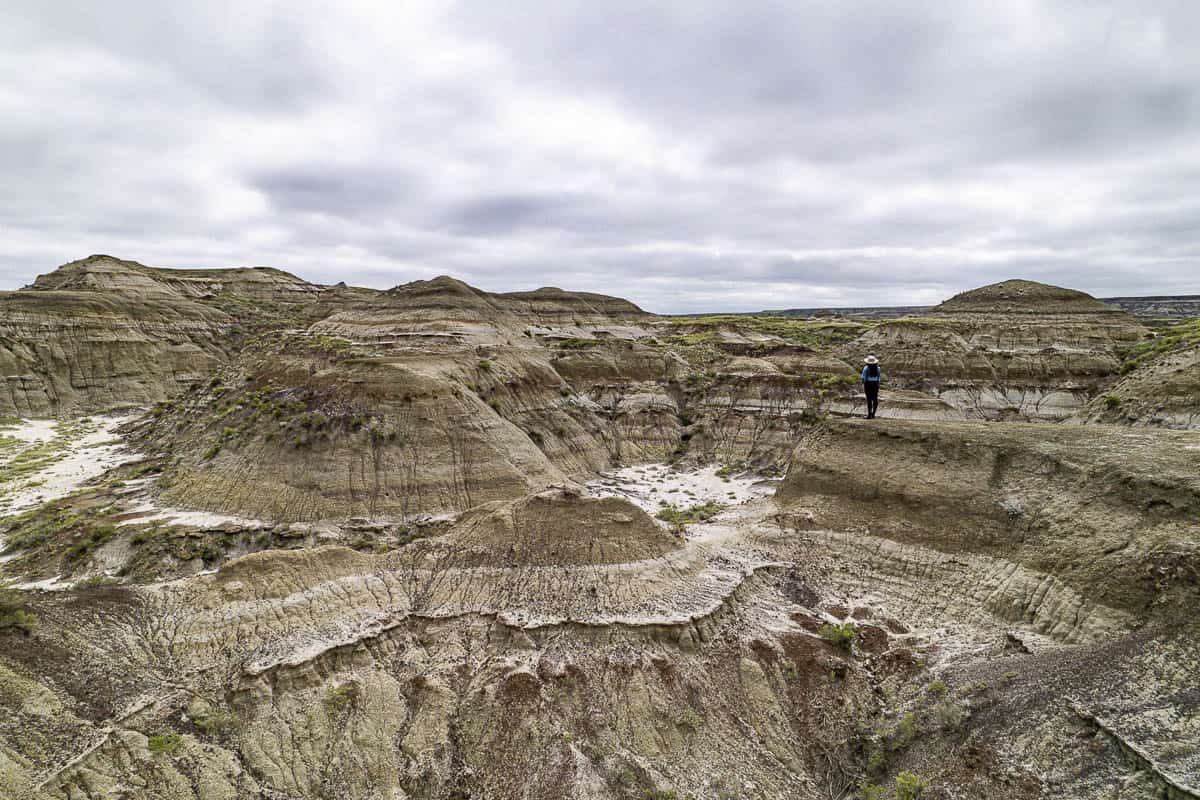 * Please leave any fossils exactly where they are found. For more information on how you can help do your part to preserve the park during your stay, stop at the visitor center.
Enjoy Craft Beer and Spirits
Piston Broke Brewing
Piston Broke Brewing is Brooks' first craft brewery and has grown to be a pillar of the community. The brewery features multiple award-winning beers, good eats, and creative beer cocktails. Check out their events page on their website for comedy nights, live music, and much more!
Another standout feature of the brewery is its amazing patio which is also dog-friendly.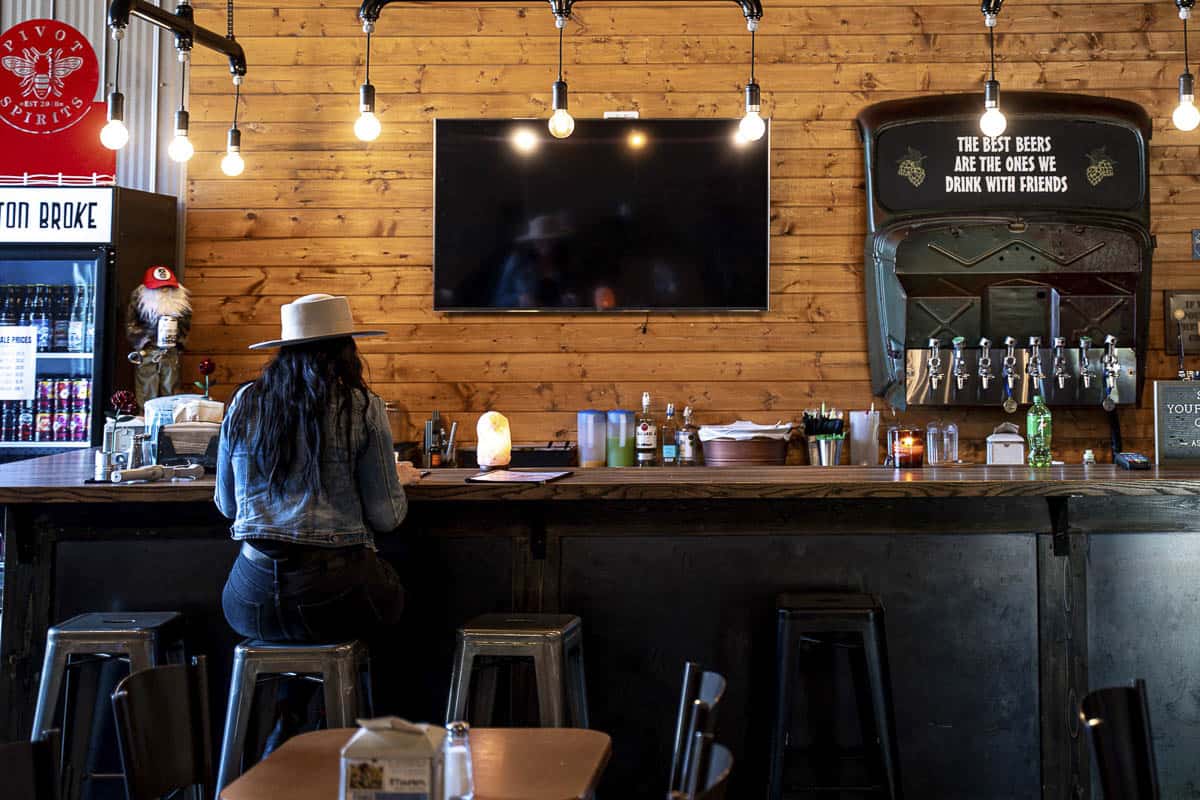 Pivot Spirits
Pivot Spirits is the area's first and only "seed to sip" distillery. The grains used in their spirits are farmed in the areas surrounding the distillery and all of the botanicals and flavour infusions are sourced locally. Take a tour around the farm and distillery by hay ride and see the process from seed to the finished product. 
Tastings and off-sales are available Tuesday thru Sunday or pair your spirit or cocktails with a hand-crafted pizza Friday thru Sunday. Check their events page for live music and other events.
Other Fun for the Family
White Barn Fun Farm
White Barn Fun Farm is a family-run farm that has acres of cuteness and is full of fun for all ages!
The interactive farm allows you to pet and feed a huge variety of animals like emus, alpacas, Tibetan yaks, and even a camel. Its assortment of critters is truly impressive and even includes a rare white buffalo. Get up close to these amazing animals and learn about what makes them so unique. You can visit the farm by appointment which can be booked through their website.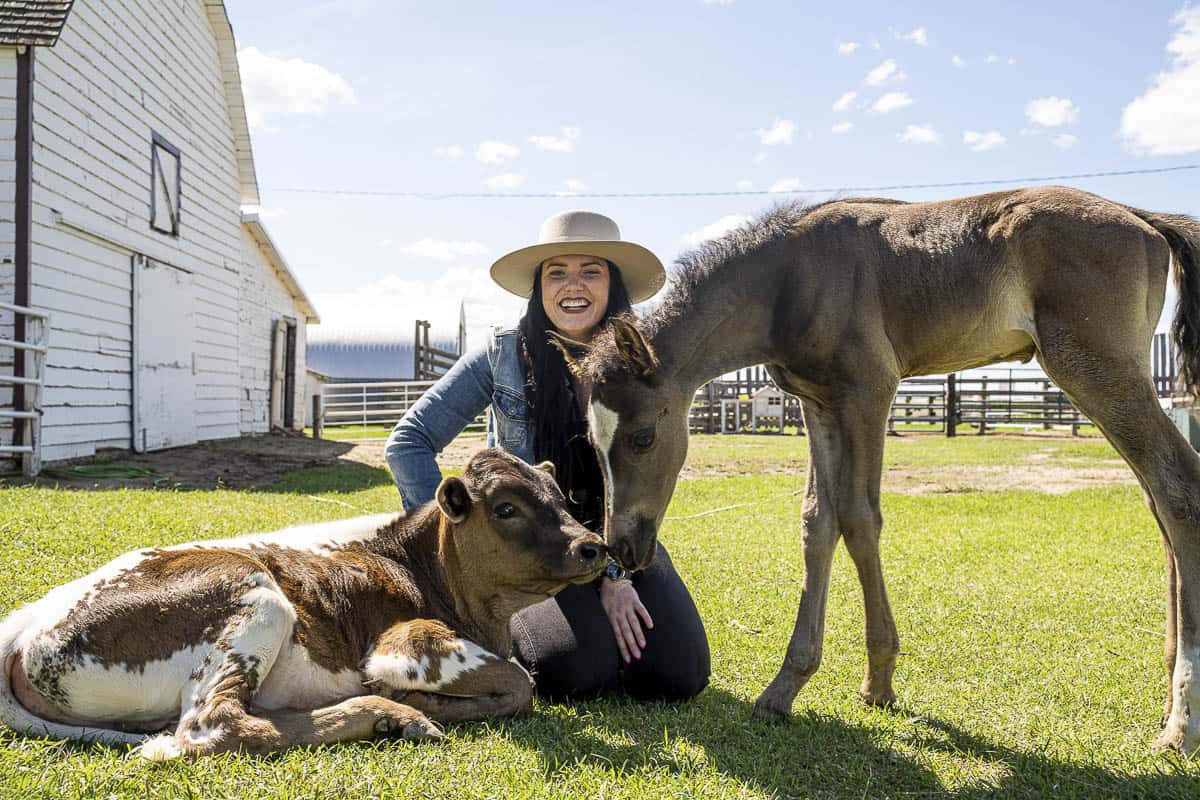 Brooks Corn Maze
The Brooks Corn Maze is open from mid-August until late October and features so many more activities than just the corn maze. You are sure to have a full day of fun with the magnetic fish pond, The Human Hamster, Pasture Putt Golf, and The Corny Sandbox.

Not only does the Brooks Corn Maze have a bunch of activities to enjoy, but they also have a u-pick raspberry field typically starting in early July. Raspberries are available until late August or until the first frost. Munch on a 4-litre pail of your hard-picked earnings for $20 or $18 if you bring your own pail.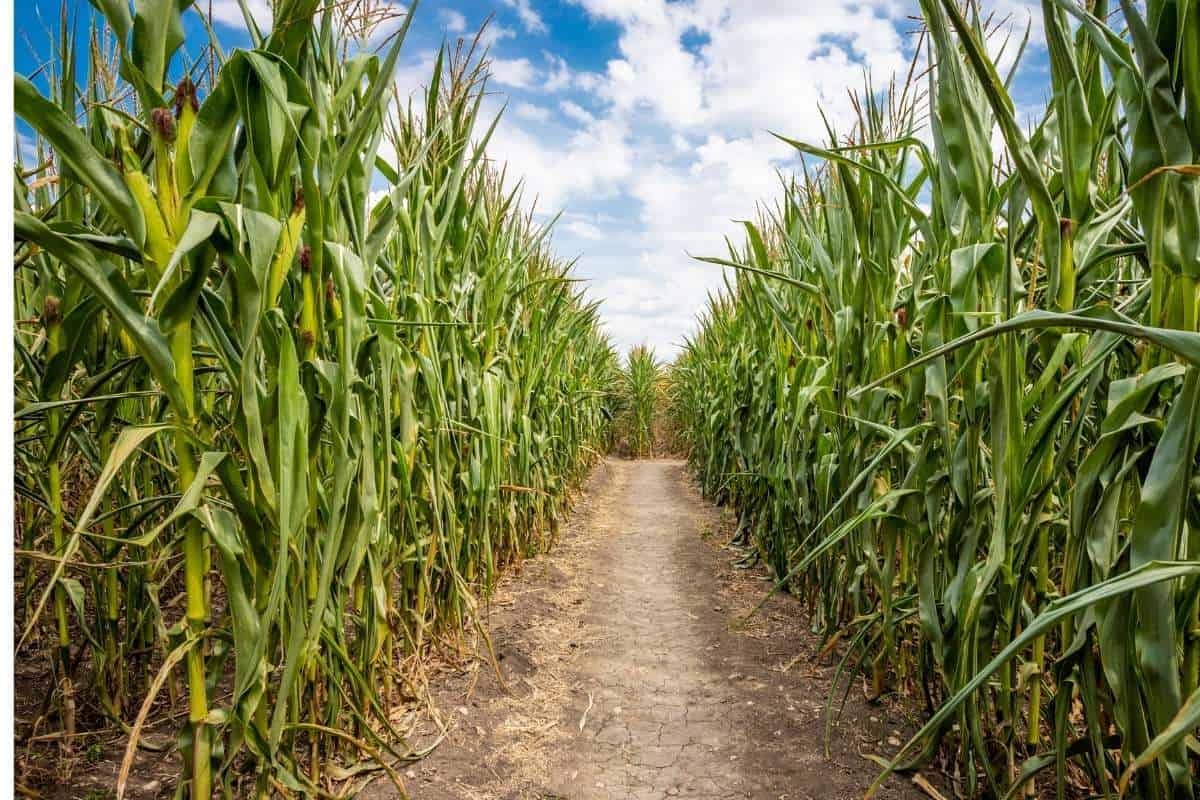 Brooks U-Pick
Brooks U-Pick is located 5 minutes from Brooks on Cassils Road, just before Hwy 36 on the south side. They are open 8 am – 5 pm daily for visitors to pick their hearts out from a selection of fresh organic vegetables including a variety of melons, tomatoes, potatoes, zucchini, squash, hot peppers, eggplant, cucumber, corn, green beans, onions, carrots, and more!
Duffy's Fun Centre
Duffy's Fun Centre offers great indoor entertainment! Enjoy a huge variety of arcade games from your classic carnival-style games to impressive interactive video game-style games. You can also find fun fair treats here like soft pretzels, deep-fried pickles, and delectable mini donuts.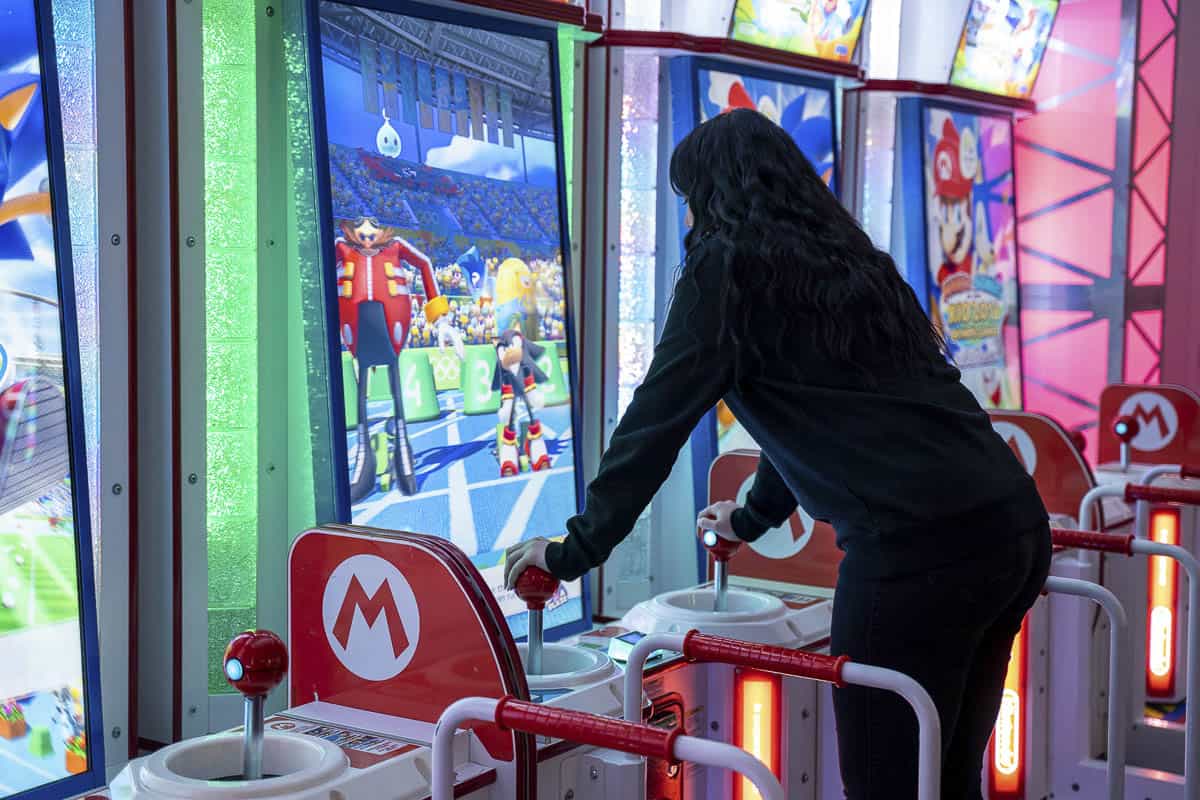 Where to Eat in Brooks
Wasana
Wasana is a Brooks institution! The owner Kham serves amazing Thai and Southeast Asian Cuisine. The food is authentic and delicious so it is no wonder this restaurant has been in operation for decades. The atmosphere and service are friendly and are sure to have you feeling right at home.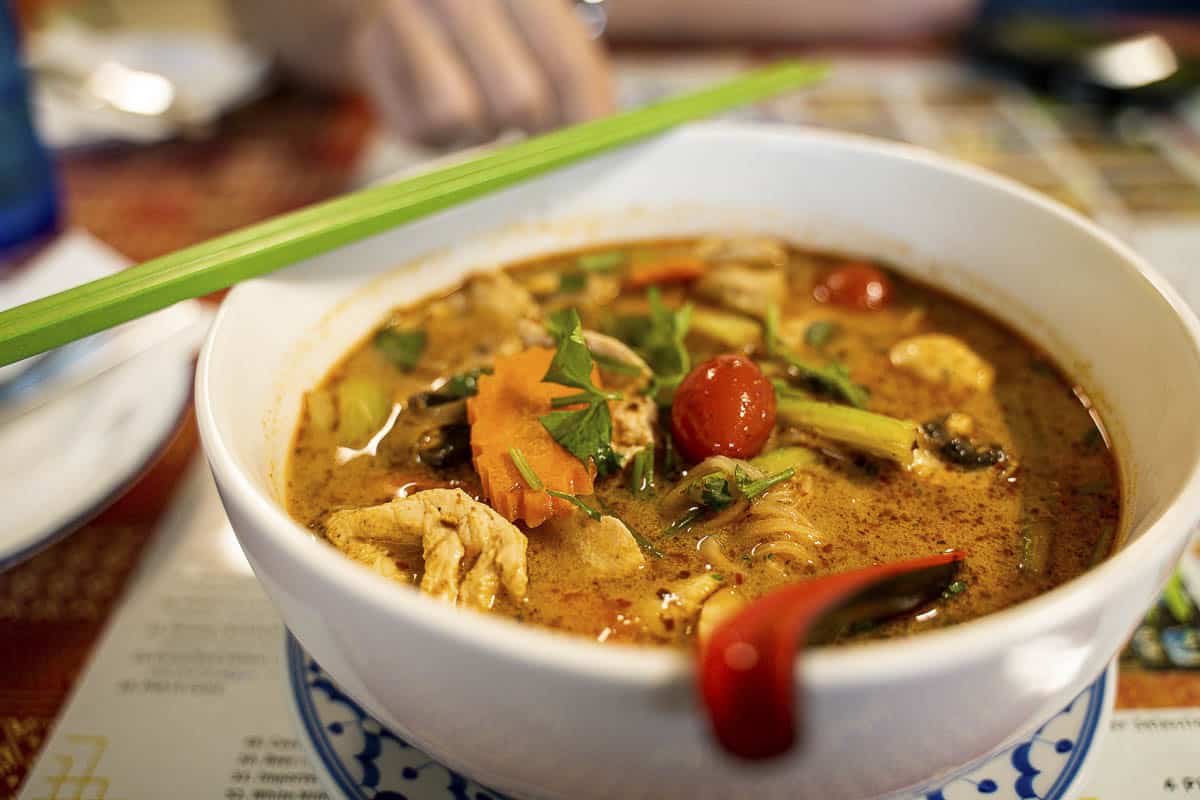 Indian Pan Flame
Indian Pan Flame is locally owned and offers a blend of contemporary and traditional Indian flavours. The food is bursting with colour, flavour, and beautifully fragrant as you would come to expect from high-quality Indian cuisine. You can even customize the heat level to your preference. This restaurant boasts some of the best Indian food in Alberta, but there is only one way to know for certain – you'll have to try it for yourself!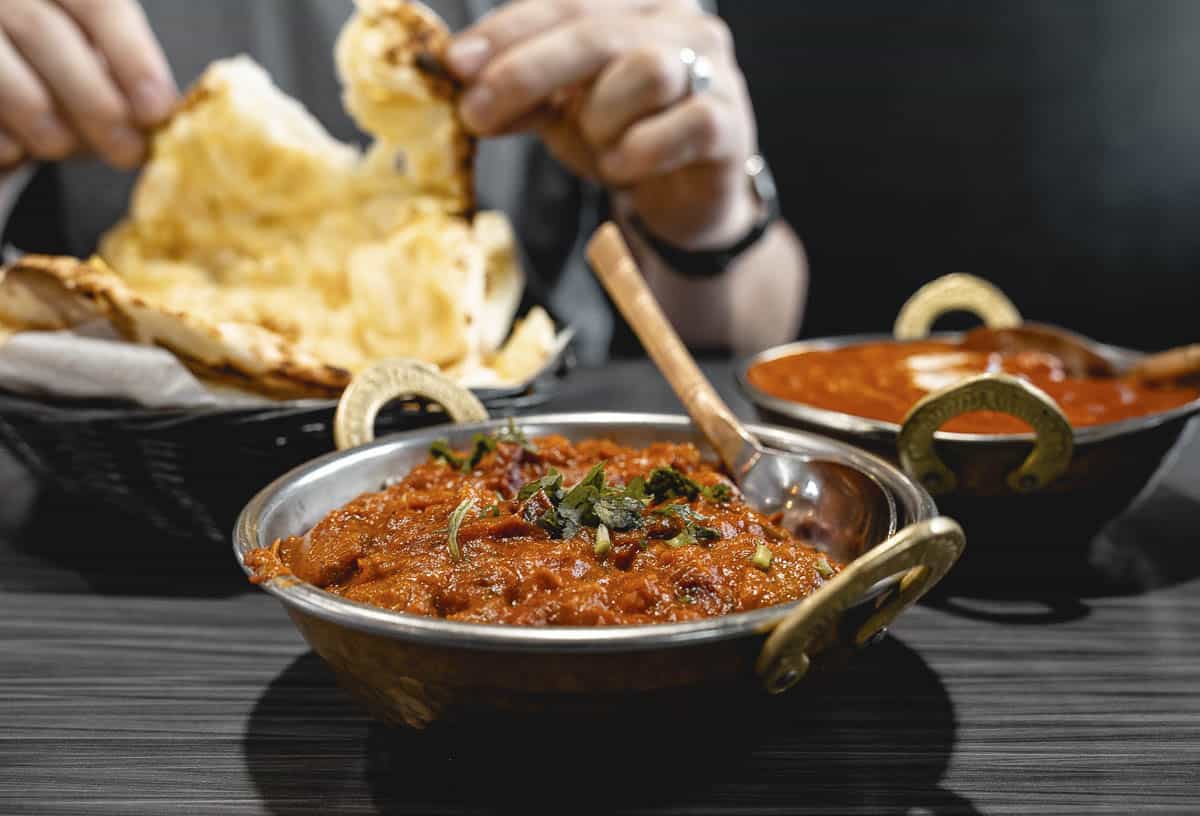 The Steaming Cup
Finding a local coffee shop is always a must when exploring a new area and in Brooks, treat yourself at The Steaming Cup. It has a cozy atmosphere and offers a huge selection of specialty coffees, teas, smoothies, and even bubble tea! The Steaming Cup is also proud to feature products from local vendors and artists.
HomeTime BBQ
Home Time BBQ is a Texas-style wood-fired BBQ. Enjoy traditional BBQ meat platters (like brisket or ribs), accompanied by classic sides like coleslaw or their house-baked bread. If you are feeling adventurous try a Canadian take on Texas BBQ with the Brisket Poutine – trust us, you won't be disappointed.
Attached to the restaurant is HomeTime Bakery. All of the care and time it takes to cook good BBQ also translates to their baked goods on display in the bakery – making one of the sweet treats the perfect finale for your meal.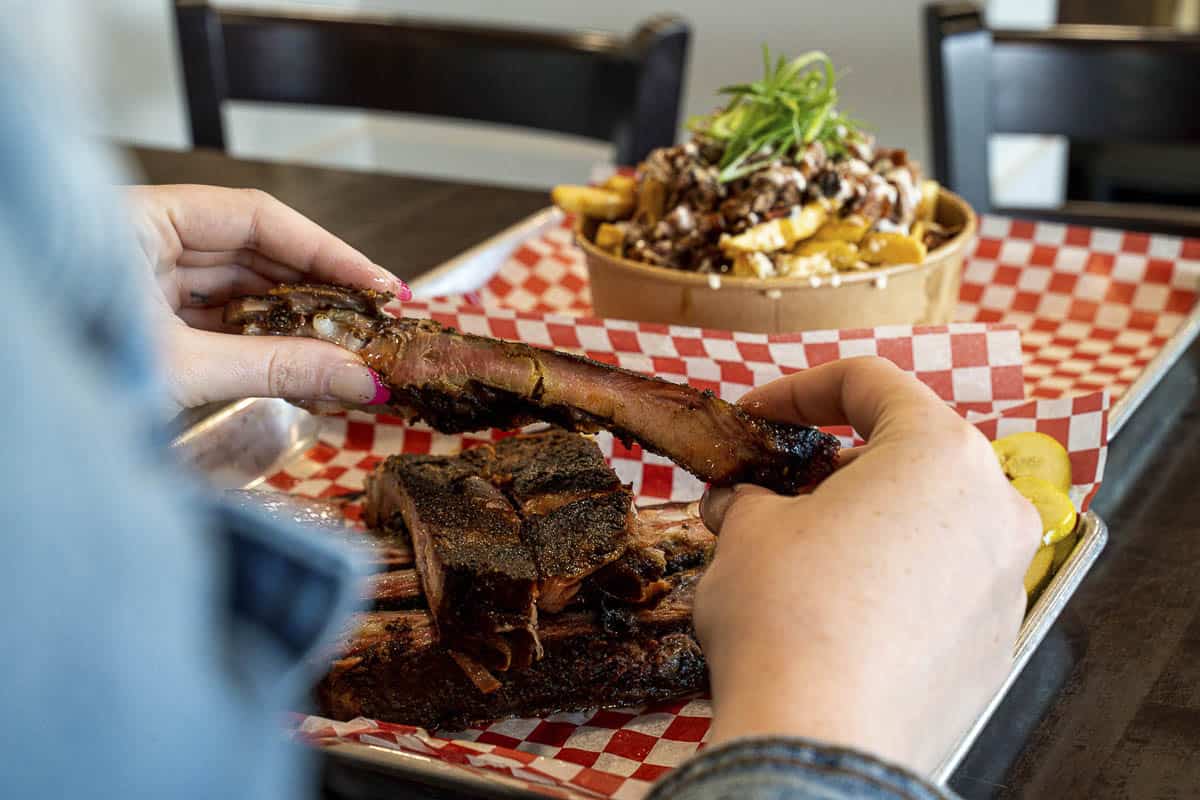 Don't Miss Visiting Lake Newell and the Brooks Region in Alberta!
The Brooks Region in southeastern Alberta is a fascinating mashup of history, dinosaurs, beautiful water, and culinary delights. This often overlooked area is a beautiful place to connect with nature and family, and to get back to the roots of what matters most in life.