Disclaimer: This page may contain affiliate links. Please review our full Terms and Conditions for more information and our Privacy Policy. Note that any pricing, operating hours, or other such information provided below may have changed since initial publication.
Compiled by the Road Trip Alberta team
Last updated on January 27, 2023
As one of central Alberta's hottest destinations, visitors have many choices for fun things to do in Sylvan Lake. Known as "Alberta's beach town" (because it easily has one of the best beaches in Alberta), it's also full of small-town charm and offers plenty of opportunities for outdoor adventures. And if you want to pull your trailer in or pitch a tent to enjoy a stay there, then below we've outlined 6 campgrounds in Sylvan Lake for you to do just that!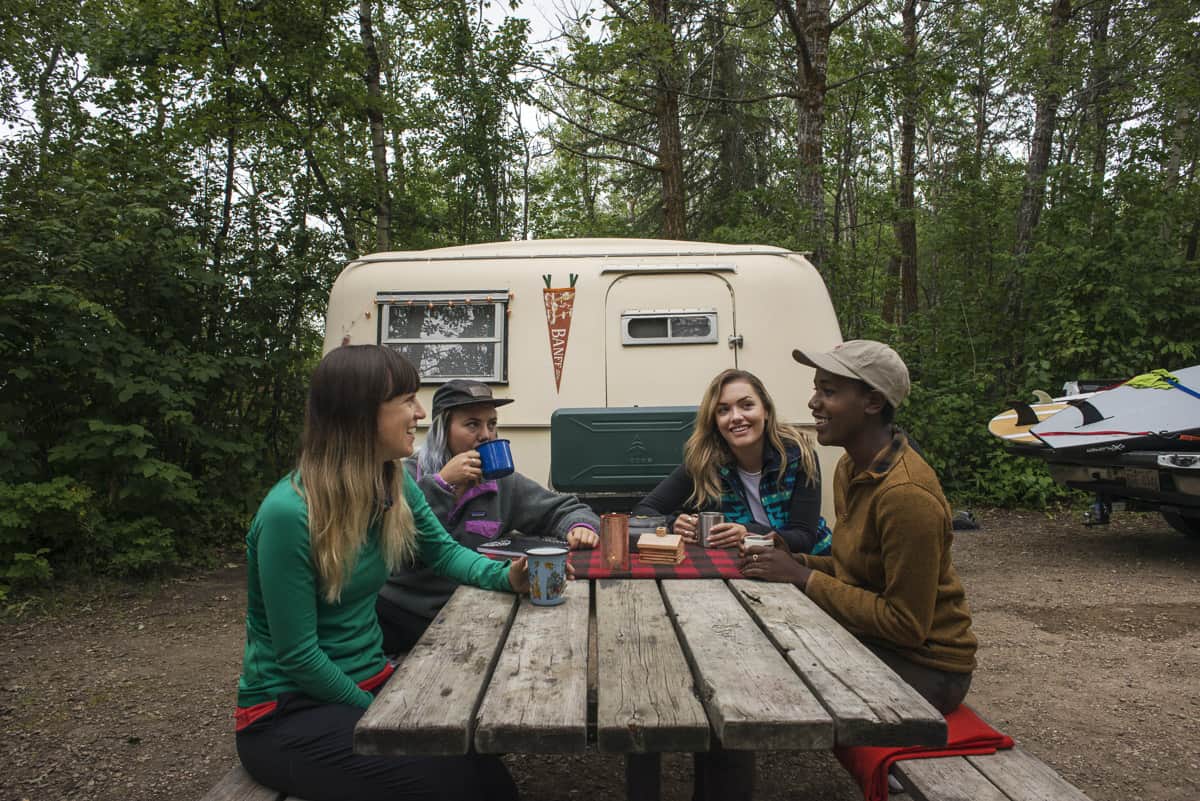 Campgrounds in Sylvan Lake
Jarvis Bay Provincial Campground
Jarvis Bay Provincial Park is easily one of the best Sylvan Lake campgrounds. With 193 campgrounds to choose from at the Jarvis Bay Campground, there are spaces for tents, trailers, and RVs, and all sites have 30 amp power. While there isn't access to the lake from the campground itself – you'll have to head to the main beach in town, but that's only a few minutes drive away – the campground is filled with trees, walking paths, and hiking and biking trails. There are also two playground areas perfect for kids, making the Jarvis Bay Campground ideal for families.
Thankfully, this Sylvan Lake campground also has an ice cream shop, a camper supply store, and a potable water fill station on site. Fire pits, showers, and flush toilets are also available, and the campground has wheelchair-accessible options. You also have excellent access to the rest of Jarvis Bay Provincial Park.
While some of the sites are first-come, first-served, we recommend trying to book a spot ahead of your camping trip, especially in the busy summer months. To book online, head to the Alberta Parks website.
Website and Reservations: Jarvis Bay Provincial Campground
Email: info@krcm.ca
Phone: 403-887-5522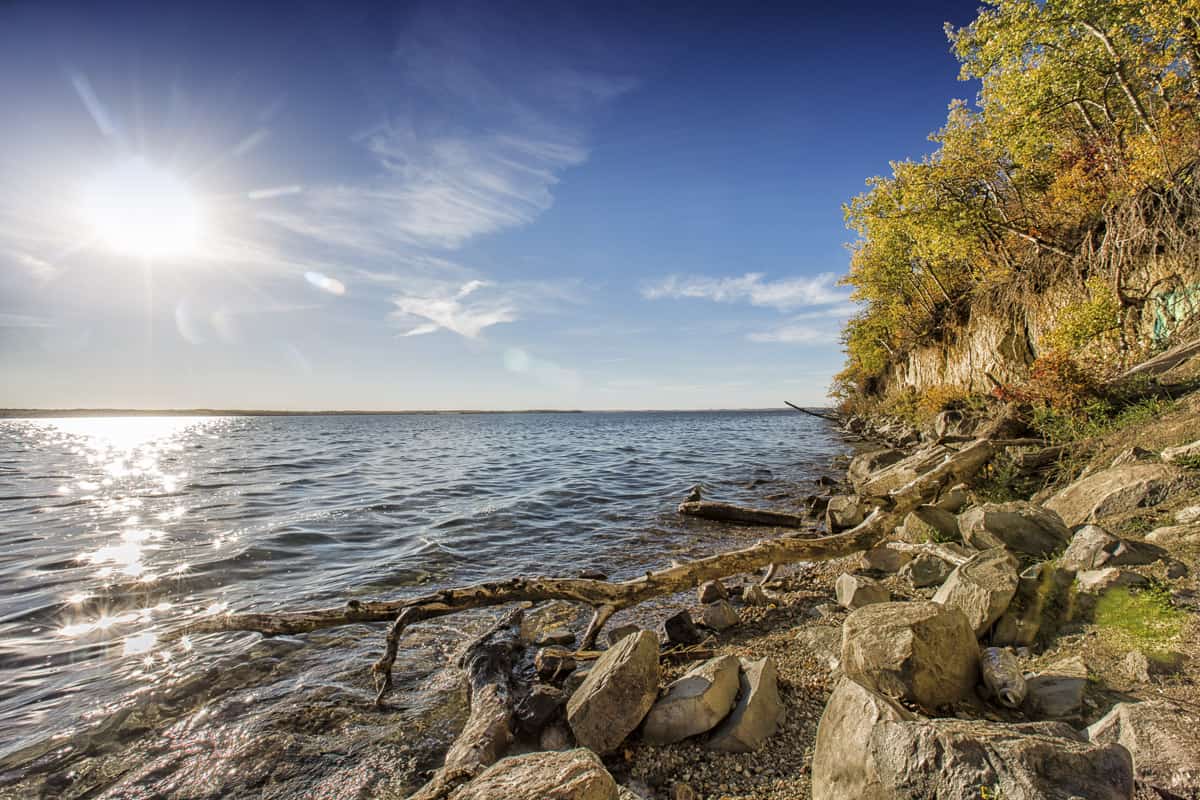 Sylvan Lake RV Park
One of a few RV parks in Sylvan Lake, the Sylvan Lake RV Park is extremely popular among those looking for one of the best locations to camp in town. With amazing access to the lake – perfect for those who want to spend their holiday swimming, paddle boarding, fishing, or boating – the rest of town is also within easy walking distance from the RV park. We love the accessibility to Sylvan Lake restaurants, markets, playgrounds, walking paths, and activities like bowling, mini-golf, and the golf and country club.
With seasonal sites and overnight camping available, Sylvan Lake RV Park has fantastic amenities, including wifi, coin-operated showers, and a fire pit and picnic table at each site. With options for tents, trailers, fifth wheels, and RVs, there are 72 fully-serviced spots available. Pets are also allowed on site, provided they are kept on a leash.
We highly recommend making reservations for your camping trip at Sylvan Lake RV Park ahead of time. Thankfully, they also offer year-round storage for those wanting to book a seasonal site.
Website and Reservations: Sylvan Lake RV Park
Email: sylvanlakervparkab@gmail.com
Phone: 403.588.7878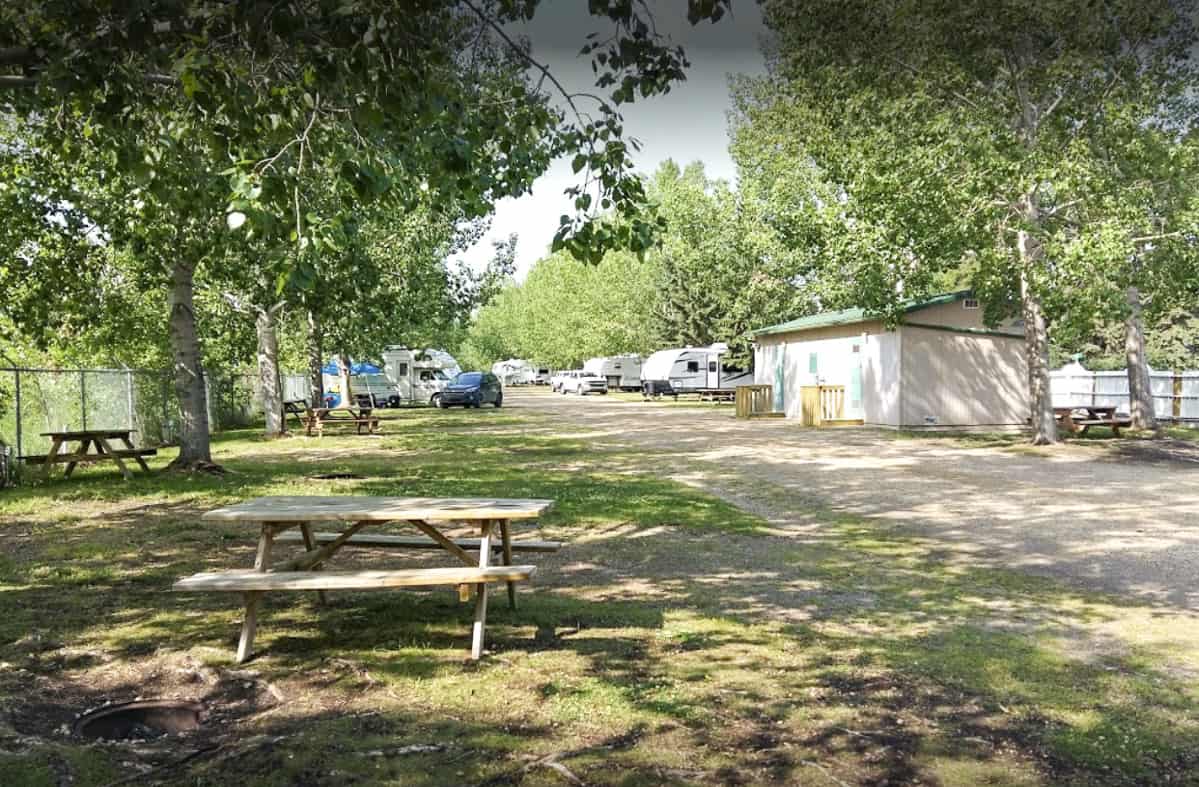 Meadowlands RV Park
Garnering fantastic reviews online due to its friendly staff and great location, Meadowlands RV Park is considered one of the best RV parks in Sylvan Lake. Only a five-minute drive from the lake, the RV park is located on the Meadowlands Golf Club property and has 94 sites for vehicles (no tenting is allowed). With 30 or 50 amp power, water and sewer facilities, and picnic tables and fire pits at each site, there are also onsite showers and flush toilets.
Seasonal bookings are available, but you can also book per night, per weekend, or per week. There are also rates for those who will be using the golf course during their stay, called "stay and play" rates. Winter storage is available for those booking seasonally.
Due to its popularity in Sylvan Lake, we recommend booking your spot online well in advance on their website; you can also call or email to make reservations.
Website and Reservations: Meadowlands RV Park
Email: RV@golfsylvanlake.com
Phone: 403.896.4865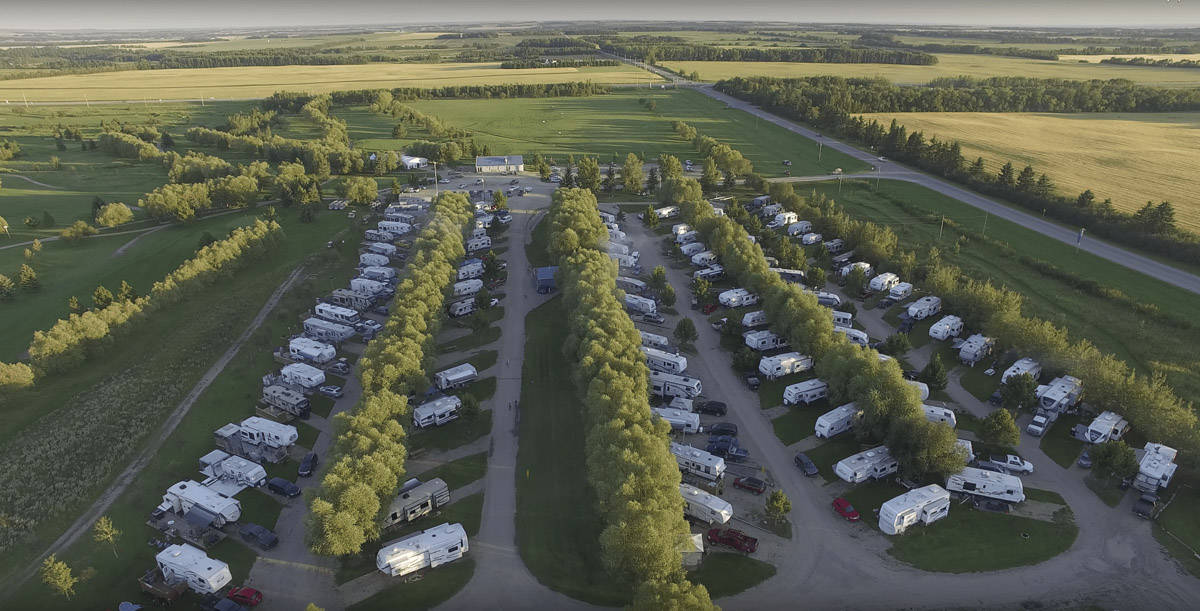 SLGCC 19th Hole RV Campground
Noted for its cleanliness and friendly service, the 19th Hole RV Campground (or Sylvan Lake Golf & Country Club RV Campsite) is the kind of place the whole family will love. Only a five-minute drive from the main beach on the lake, there are 28 back-in sites, all of which have power and water services (18 have sewer services as well). There are also two tent-only sites. Onsite washrooms also have free showers, which is a nice touch.
Because there aren't many sites here, it means it's often one of the quietest campgrounds in Sylvan Lake. You can't beat the location, though, especially when you have such fantastic access to the rest of town, and, for golfers, to the Sylvan Lake Golf and Country Club.
We recommend booking ahead of your trip, especially as the summer months fill up quickly. Daily, weekly, monthly, and seasonal bookings are available.
Website: SLGCC 19th Hole RV Campground
Email: campsylvanlake@gmail.com
Phone: 403.505.7773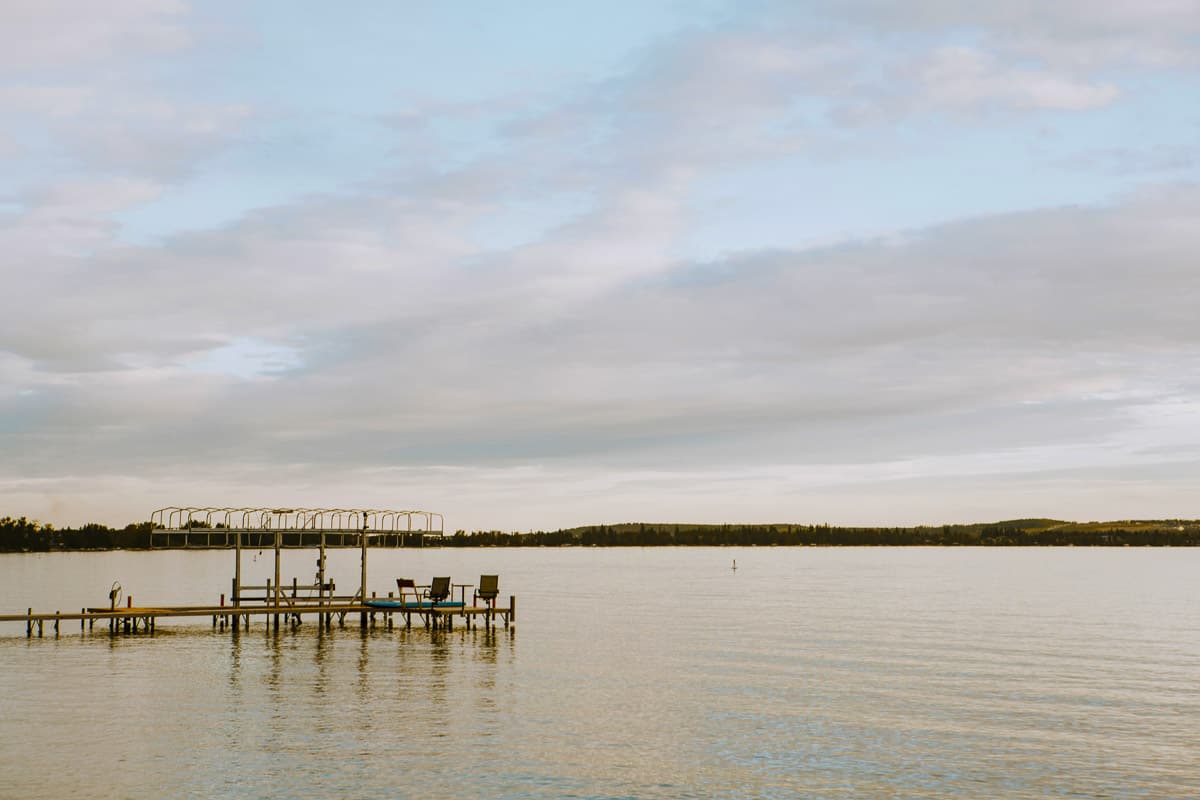 Sunny Siesta RV Park
Grown from humble beginnings, Sunny Siesta RV Park is now one of the most well-known seasonal RV parks in this part of Alberta. Priding itself on the community that returns year after year, Sunny Siesta is ideal for family and friends who want to create lifelong memories in Sylvan Lake. Keep an eye out for the events that take place throughout the camping season.
With the beach only a few minutes drive down the road, the RV park has excellent access to the rest of the town and golf courses. Each of the 100 sites has power, water, and sewer services, and the washrooms have been recently renovated (showers are available). There's also high-speed wifi available for rent or purchase.
Because this is a seasonal site, you'll need to book an annual membership for either a back-in or pull-through site, which you can do through their website. A power meter is attached to each site so you only pay for what you use on top of your annual fee.
Website: Sunny Siesta RV Park
Email: sunny.siesta@yahoo.com
Phone: 403.887.2173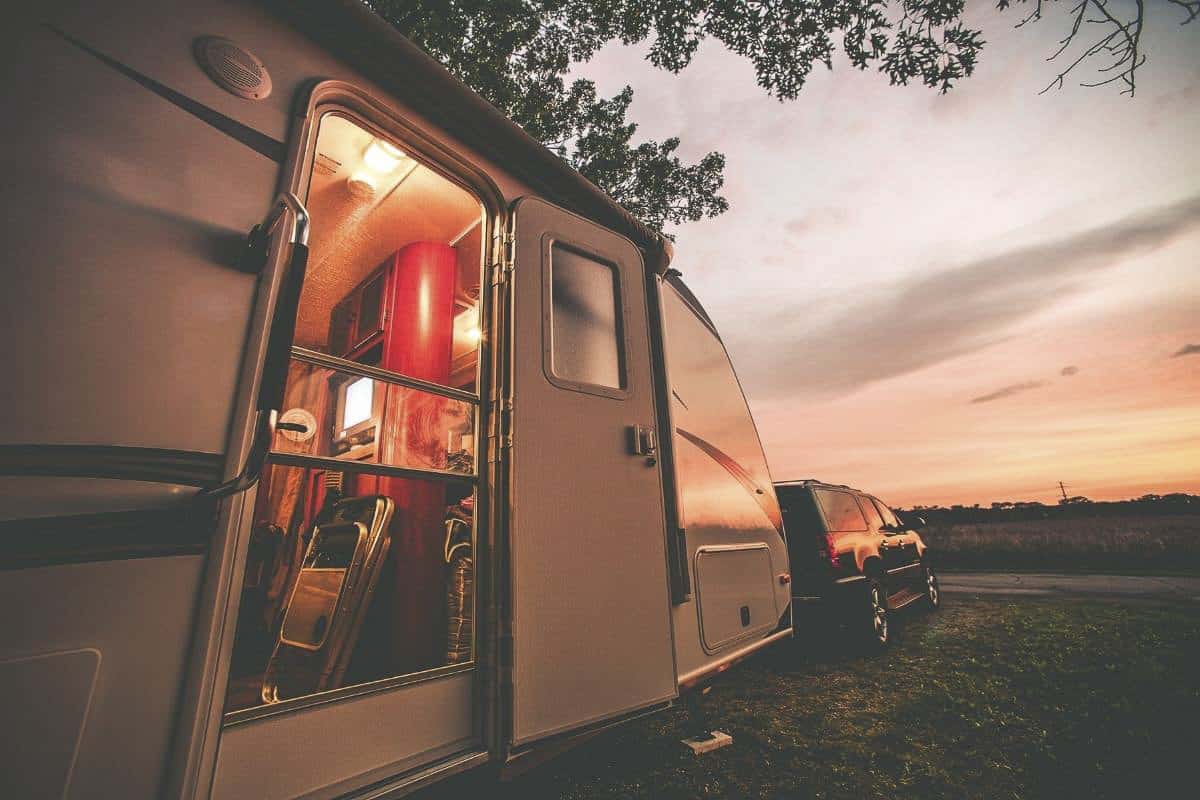 Points West Resort
Points West Resort has an amazing location just off Lakeshore Drive, and it's only a short walk to the beach. This privately-gated community has 116 lots for RVs, but they're not available for daily rentals; you have to actually purchase an RV lot here or find an owner that wants to rent for the season. It's mainly ideal for those who know they'll be returning to Sylvan Lake with their RV every year.
The amenities included are incredible, though, with a clubhouse, pickleball court, basketball court, laundry facilities, community fire pits, and, best of all, a pool and hot tub. Check out their website for purchase and potential rental options.
Website: Points West Resort
Email: pwrsylvan@gmail.com
Phone: 403.887.3555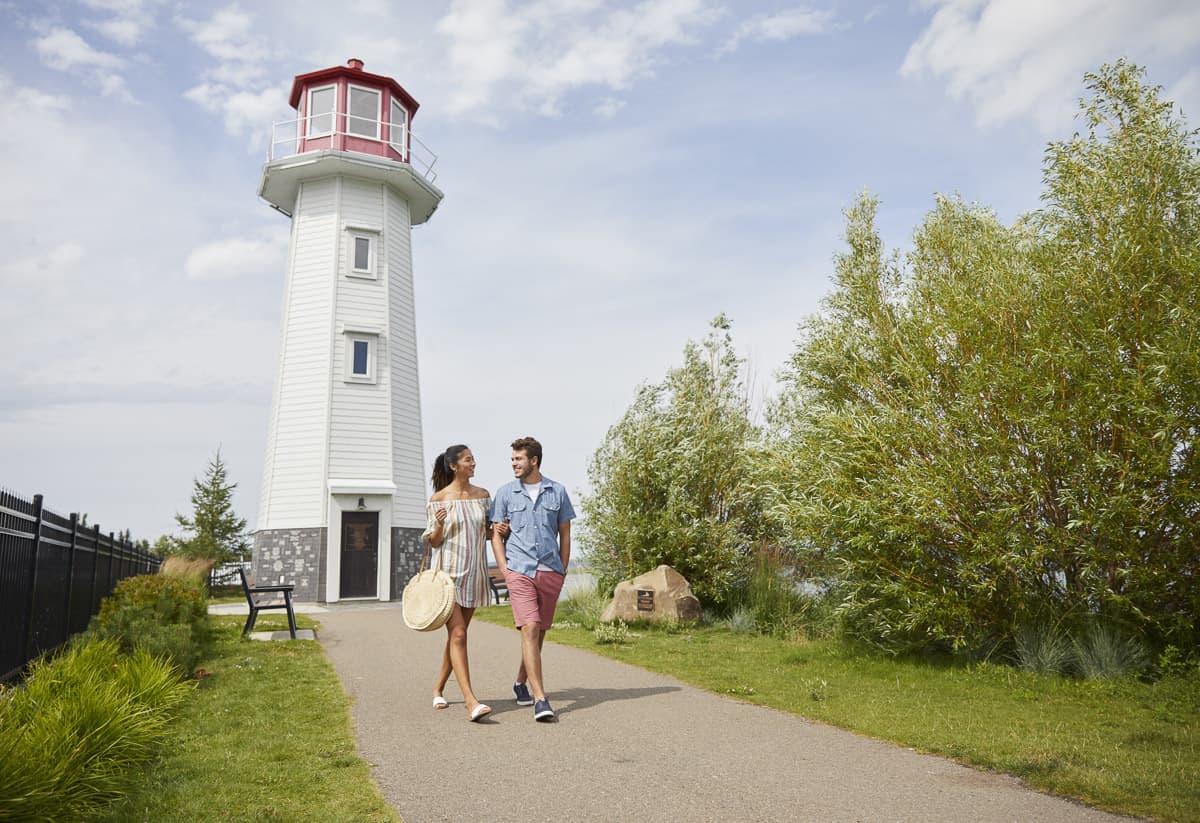 Need to book an RV for your stay? Check out our guide to RV rentals in Alberta to get an extensive view of the options available.
Looking for more nearby camping options? We've got an entire guide to camping in Alberta to help you find the perfect spot.