Disclaimer: This page may contain affiliate links. Please review our full Terms and Conditions for more information and our Privacy Policy. Note that any pricing, operating hours, or other such information provided below may have changed since initial publication.
Compiled by the Road Trip Alberta team
Updated on June 5, 2023
Gull Lake in Lacombe County is a large and relatively shallow lake in central Alberta that is becoming increasingly popular (and is one of the prettiest lakes in Alberta) – especially for camping! Beach-goers, boaters, and fisherpeople alike will enjoy a stay here, especially because it is roughly only a 1 1/2 hour drive from each of the big cities of Edmonton and Calgary.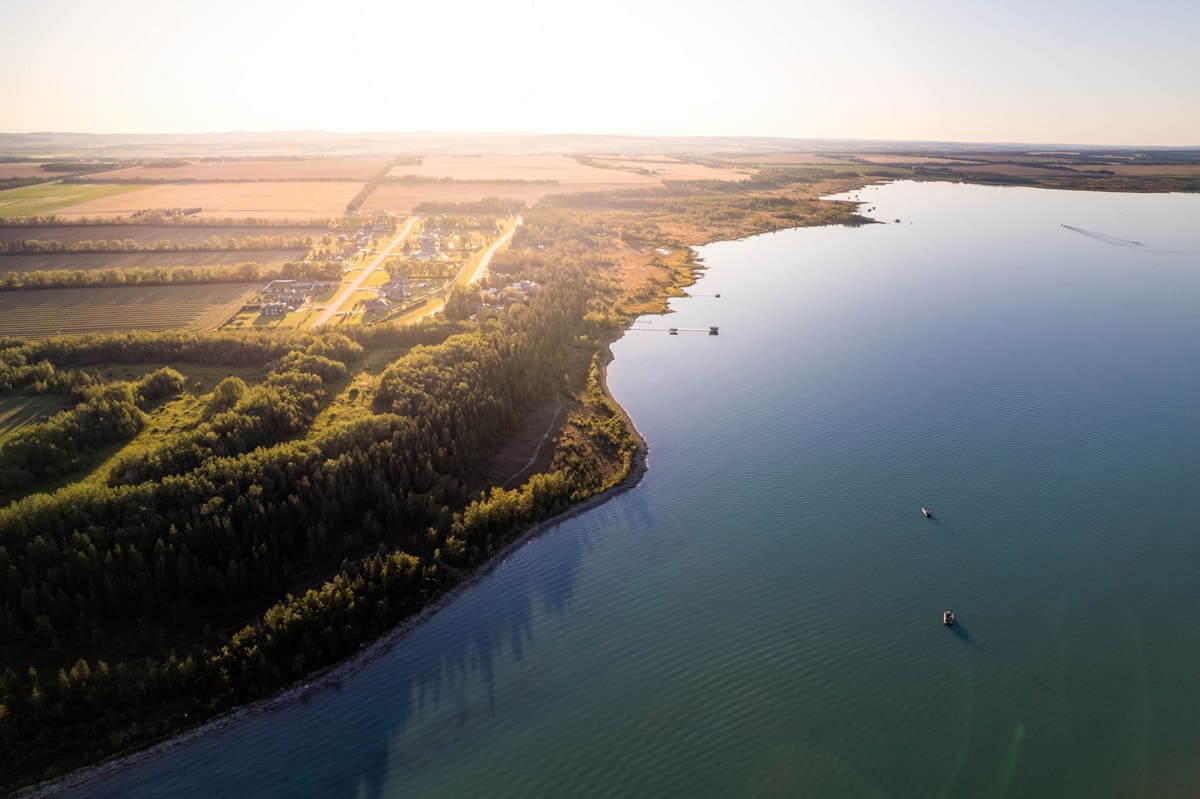 So if you're packing your tent or towing your RV for an adventure in central Alberta, then follow this guide to Gull Lake campgrounds to ensure a pleasant stay.
Gull Lake Campgrounds
Wilson's Beach Campground
Website: https://www.wilsonsbeachcampground.com/
Email: wilsonsbeachcampground@gmail.com
Phone: (403) 782-3202
By far one of the best campgrounds in Gull Lake, Wilson's Beach Campground has a history that dates back decades. Found on the east shore of the lake, the campground is open from May 15th to September 15th each year, and online bookings can be made starting on April 1st. But be warned… campsites fill up fast due to the campground's amazing location and fantastic views!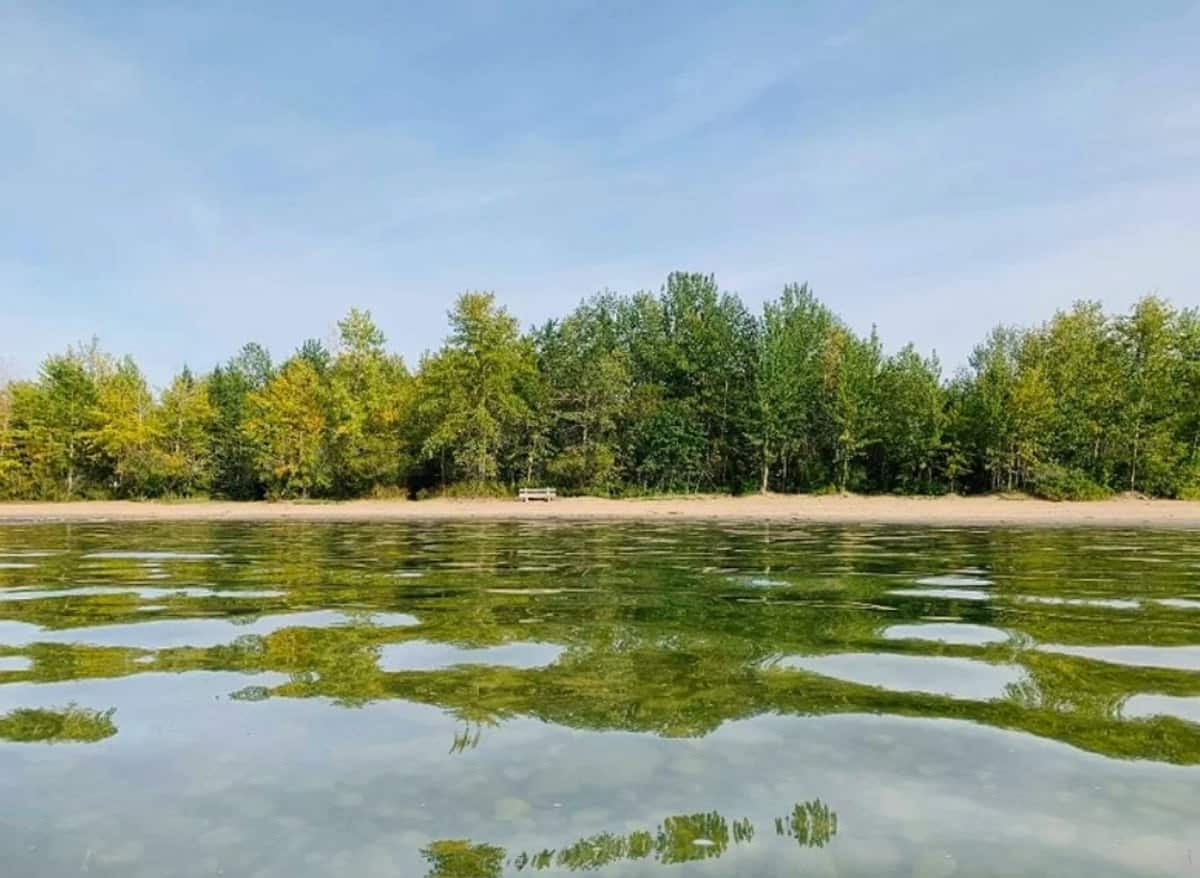 With private campsites that are nestled in and amongst the surrounding trees, you'll feel as though you have a little slice of heaven all to yourself. Some of the campgrounds are located right along the sand, although don't worry if you don't snag one of the beach spots… every campsite at Wilson's Beach Campground is within a two-minute walk of the lake. Spend your days fishing, canoeing, swimming, kayaking, boating, or paddleboarding, and in the evening, walk on the Wilson's Beach pier for an incredible sunset and then cozy up around a fire. Trust us, this might just become your favourite campground in all of Alberta!
Self-contained motor homes, fifth-wheels, travel trailers, campers, and tents are all welcome at the campground, and there are both unserviced and power sites to choose from. There is a maximum of six adults per rental rate, but additional people can be added for a nightly fee. Two pets per site are also allowed.
Aspen Beach: Lakeview Campground
Website: Aspen Beach Provincial Park – Lakeview Campground
Phone: 403-748-4066
Found in Aspen Beach Provincial Park and by far one of the most well-known spots for Gull Lake camping, the Aspen Beach Lakeview Campground is one of our top picks for camping. Campers enjoy the easy access to the lake, fantastic amenities, and the kind of atmosphere that will make you want to return year after year. While there are no first-come, first-served spots available, you can easily book ahead online through Alberta Parks or call 1-877-537-2757.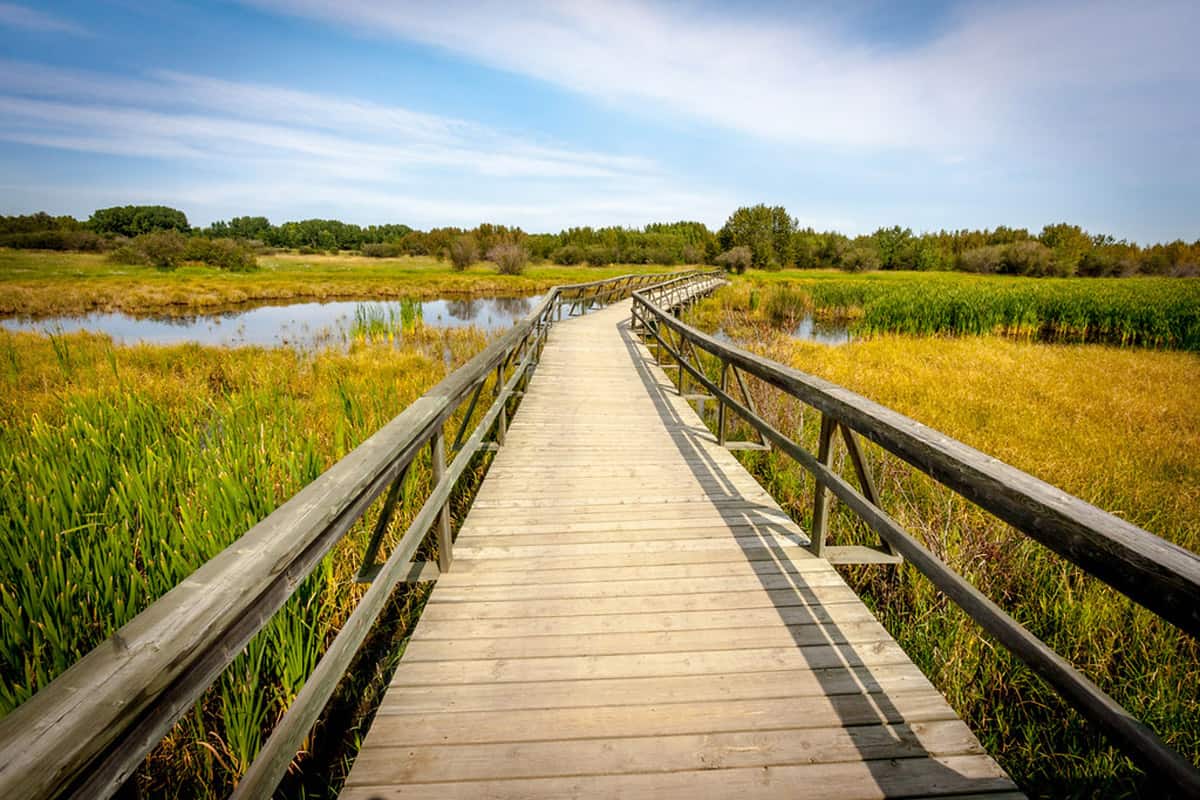 Choose from 27 unserviced sites, 151 power sites (15/30 amp), and 77 power, water, and sewer sites (/30 amp). Regardless of where you stay, Aspen Beach Lakeview camping includes a boat launch, shower facilities, sewage disposal, flush toilets, baseball diamonds, a playground, and firewood for sale; it's an especially great choice if you're camping with kids. You're also connected to Brewers Campground through walking trails, where you can pick up snacks and drinks at Ripples Concession.
If you're looking for a place to camp in Gull Lake, this is one of the best.
Aspen Beach: Brewers Campground
Website: Aspen Beach Provincial Park – Brewers Campground
Phone: 403-748-1123
Brewers Campground is the second campground found in Aspen Beach Provincial Park. It's a popular spot amongst campers and is consistently busy in summer due to its excellent proximity to the beach.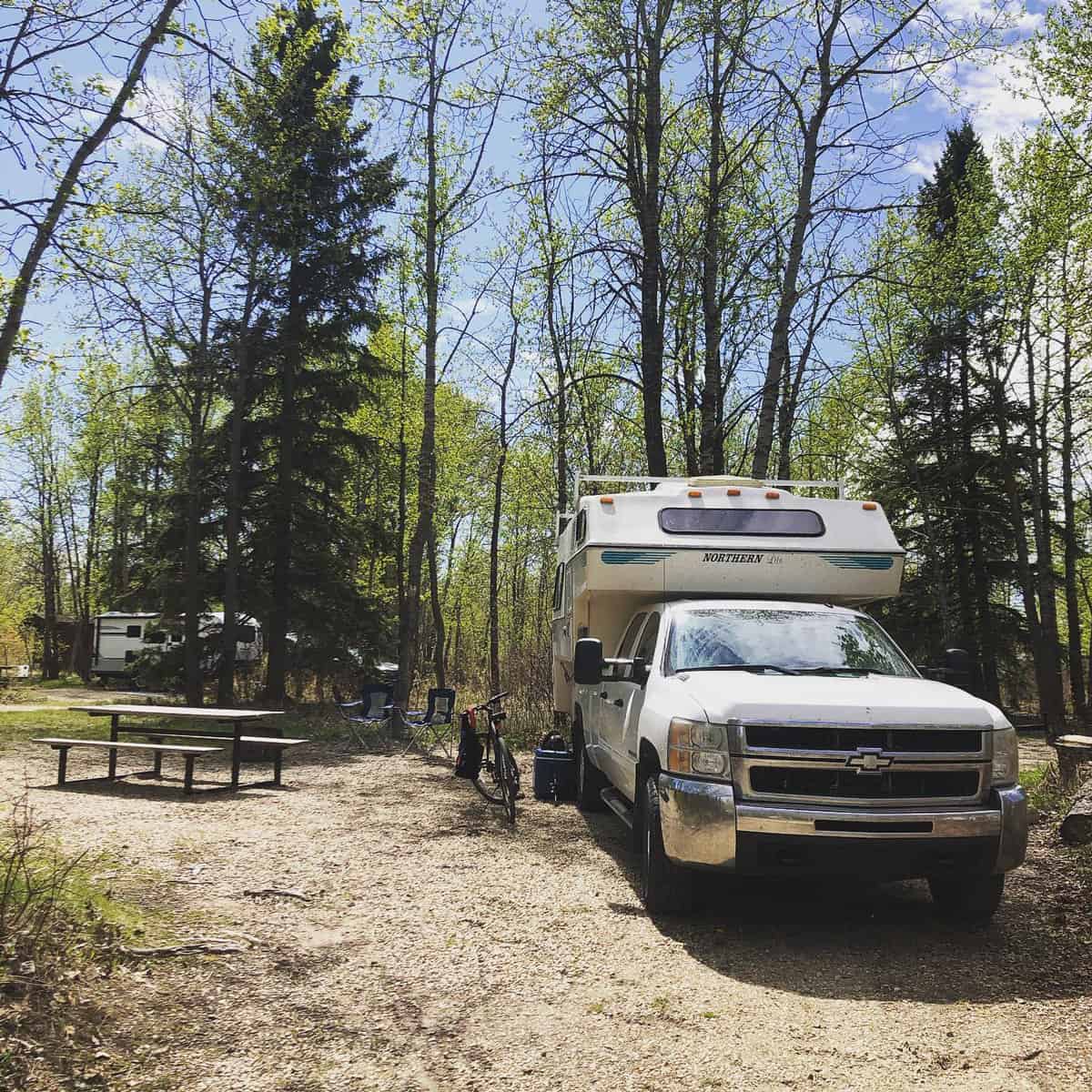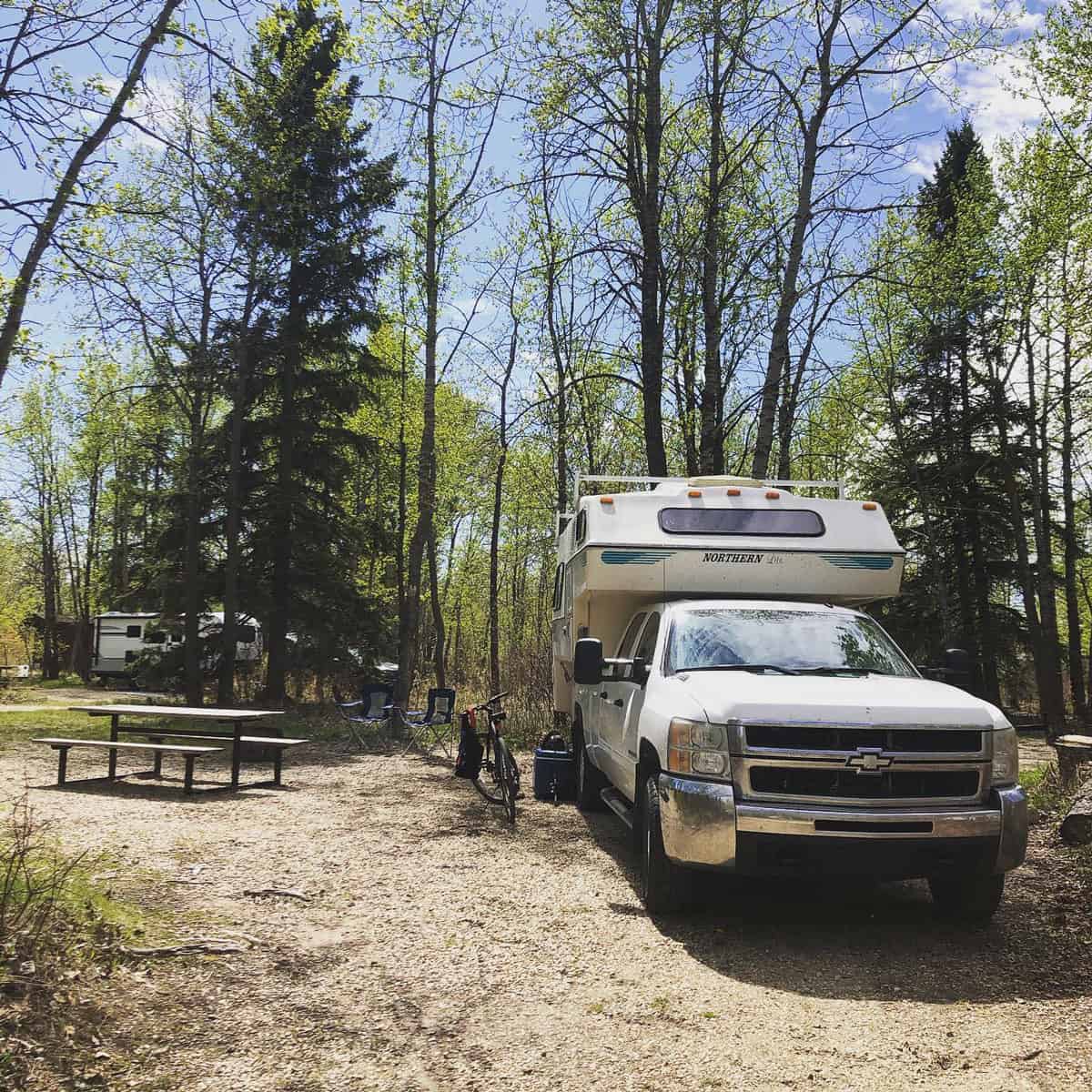 So why book at Brewers Campground? The location is incredible, with both the lake and the rest of the provincial park to explore. There's also plenty of room for your camping method of choice, whether that be a tent, trailer, or RV. In terms of amenities, you can't get much better; the campground has picnic tables, sewage disposal, flush toilets, coin-operated showers, laundry services, a concession stand, and a boat launch. Enjoy the system of interconnected trails that runs through Aspen Beach Provincial Park on a long walk and then cool down with some time on the water.
Thankfully, there are plenty of sites to choose from, with 300 un-serviced campsites and 183 campsites with water and power services. It's important to note that there are no first-come, first-served sites at Brewers Campground, so booking ahead is an absolute must. You can book online through Alberta Parks or by calling 1-877-537-2757.
All in all, it's a perfect spot for spending time in Gull Lake.
Summerland RV Park and Mini-Golf
Website: Summerland RV Park
Email: summerlandrv@gmail.com
Phone: (403) 748-4855
If you're on a trip to Gull Lake, why not check out Summerland RV Park and Mini-Golf? Found only a few minutes west of Lacombe, and with incredible access to Aspen Beach Provincial Park and Gull Lake, Summerland RV Park and Mini-Golf is a fully-serviced RV park that can easily host even the biggest of RVs.

Open from May 1st to October 1st, booking online is strongly encouraged ahead of time. While no tents or tent trailers are allowed, the RV sites are massive, ranging from 60 to 80 feet long and at least 40 feet wide. There's a picnic table and fire pit at every site, and each lot is serviced with water, power, and sewage.
There are a ton of other amenities onsite, too, including free wifi, firewood for sale, and coin-operated showers and laundry. There's also two playgrounds, a horseshoe pitch, and – no surprise, as it's in the name – an excellent 18-hole mini-golf course! We don't know who will love this RV park more, the kids or the adults.
Sunset Legion Campground
Website: Sunset Legion Campground
Email: rcl79@telusplanet.net
Phone: (403) 748-2200
If you're looking to camp in Gull Lake, consider the Sunset Legion Campground. With 113 private campsites to choose from, amenities include two playgrounds, a boat launch, sheltered picnic sites, coin-operated showers and laundry, firewood for sale, and wheelchair accessibility. It helps that there's also access to two sandy beach areas, where you can swim, boat, and fish to your heart's content! The site is also surrounded by tall trees, making you feel as though you've really left the worries of city life behind you.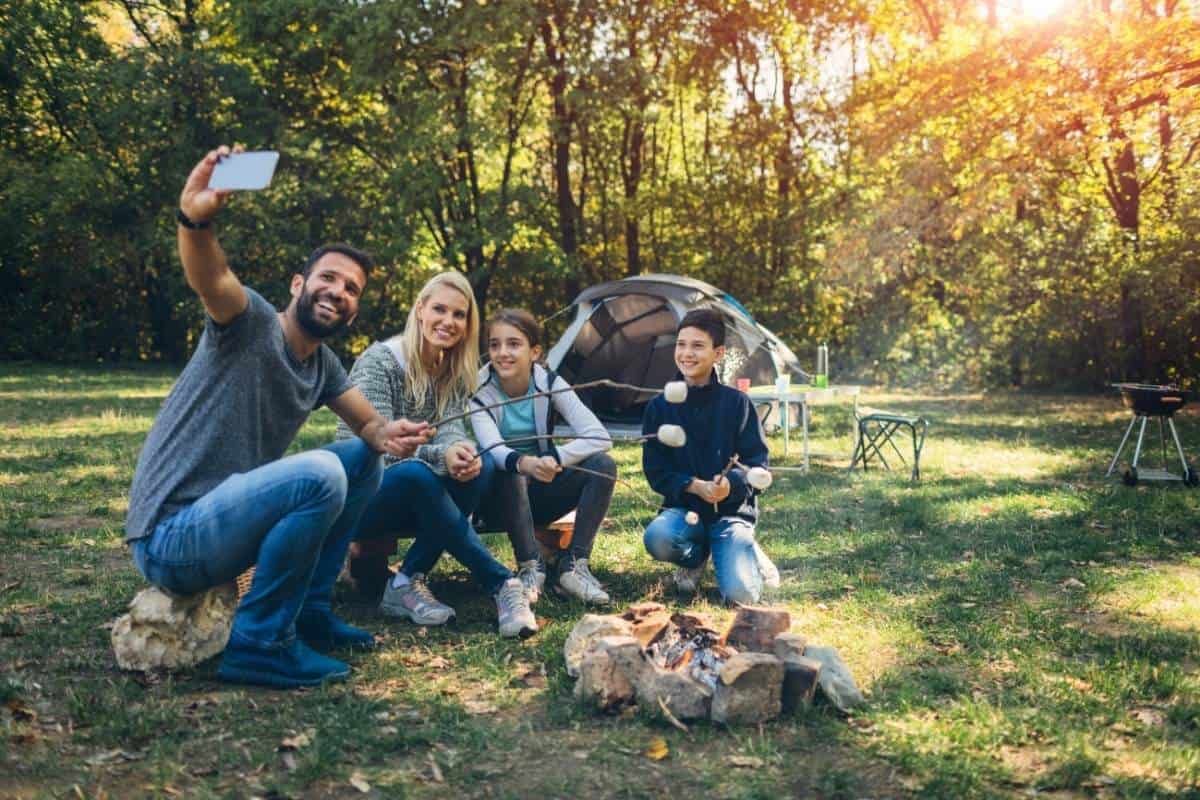 With an emphasis on family, this campground prides itself on keeping the peace… this is not the campground for large groups or those who'd like to stay up late partying around the fire. This is the place, however, for people who'd like to get back to basics, as there aren't any serviced sites available (though there are sewage disposal and potable water stations onsite). Open from approximately April 15th to September 15th every year, we recommend booking ahead of your trip.
Bentley Municipal Campground
Website: Bentley Municipal Campground
Email: info@townofbentley.ca
Phone: (403) 748-4044
Perhaps the smallest campground on this list, the Bentley Municipal Campground only has 33 campsites, all of which are unserviced. Found in the town of Bentley, you're only a short drive away from Gull Lake, so this spot is perfect if some of the Gull Lake campgrounds are booked up for the time you'd like to visit the area.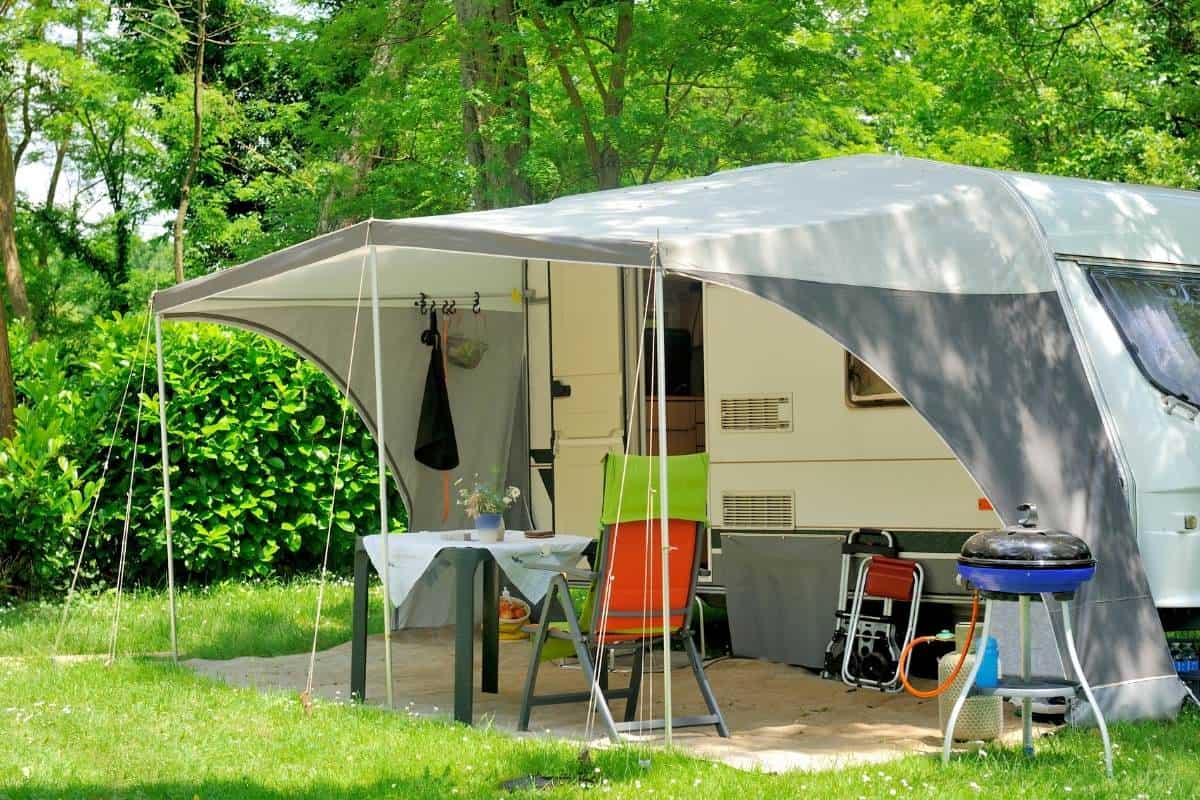 With biking trails, a playground, hiking trails, a horseshoe pit, laundry services, fire pits, picnic tables, showers, and just about every other camping amenity you could hope for, the campground is a lovely place to stay, especially if you're after some small-town charm. Tip: You're also close to Sylvan Lake (including excellent Sylvan Lake restaurants), which is only a 15-minute drive south of Bentley!
Call (403) 748-4044 for more information about Bentley Municipal Campground, or to reserve a spot.
Looking for more places to pitch your tent? Check out our list of 10 cool campsites in Alberta for more ideas.
Or if you'd rather have a firmer roof over your head for your travels, we also have a guide on RV rentals in Alberta that will be helpful.
While you're in the area, don't miss out on visiting the pretty nearby town of Lacombe.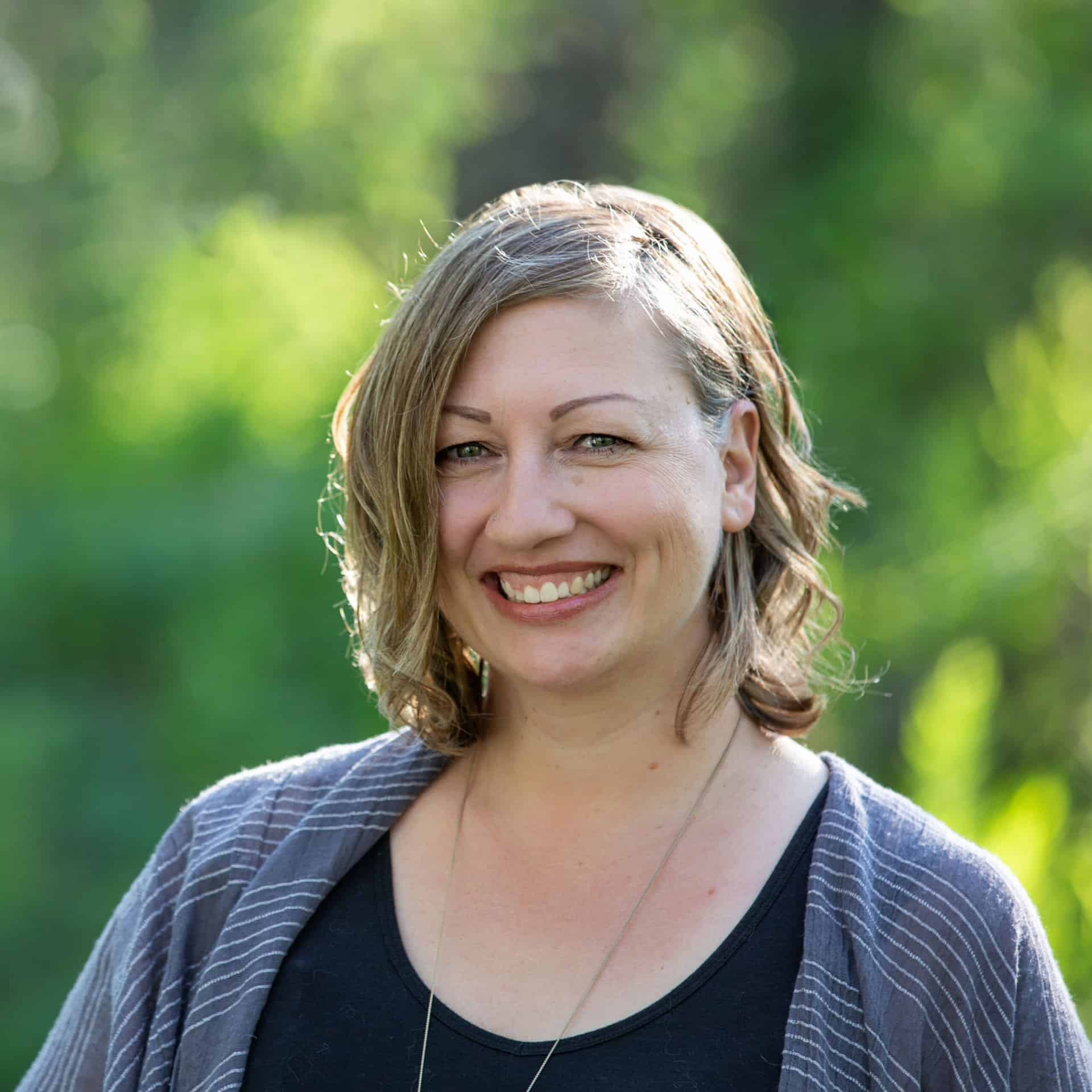 Dalene Heck is a co-founder of Road Trip Alberta. She was born in Edmonton, grew up in the Peace Country, and has ventured to almost every corner of Alberta and the world (she's travelled to 60 countries)! She is a serial blogger, the CEO of HMI Marketing, co-creator of the Trip Chaser card game, a leukemia-slayer, and cat whisperer.