Disclaimer: This page may contain affiliate links. Please review our full Terms and Conditions for more information and our Privacy Policy. Note that any pricing, operating hours, or other such information provided below may have changed since initial publication.
Compiled by the Road Trip Alberta team
Last updated on November 17, 2022
For many, those beloved moments surrounding a sparkly tree in the wee hours of Christmas morning are some of the most memorable of our lives. The joy of gift-giving and receiving is hard to replicate, and is one of the reasons why that holiday is so special.
But do you know what's even better than that? When you can turn that precious memory into more memories by giving the gift of experience. Not only can it be better for the environment (by saving this year's gifts from next year's landfill!) but science also suggests that in our never-ending pursuit of happiness, you (and the recipient) will actually be happier by gifting experiences instead of material things.
The great thing for you is that if you live here or are planning a visit to Alberta, there are SO many remarkable experiences to give and receive! Below are 24 Christmas gift ideas that will keep on giving for years to come, thanks to the exceptional memories that will be built.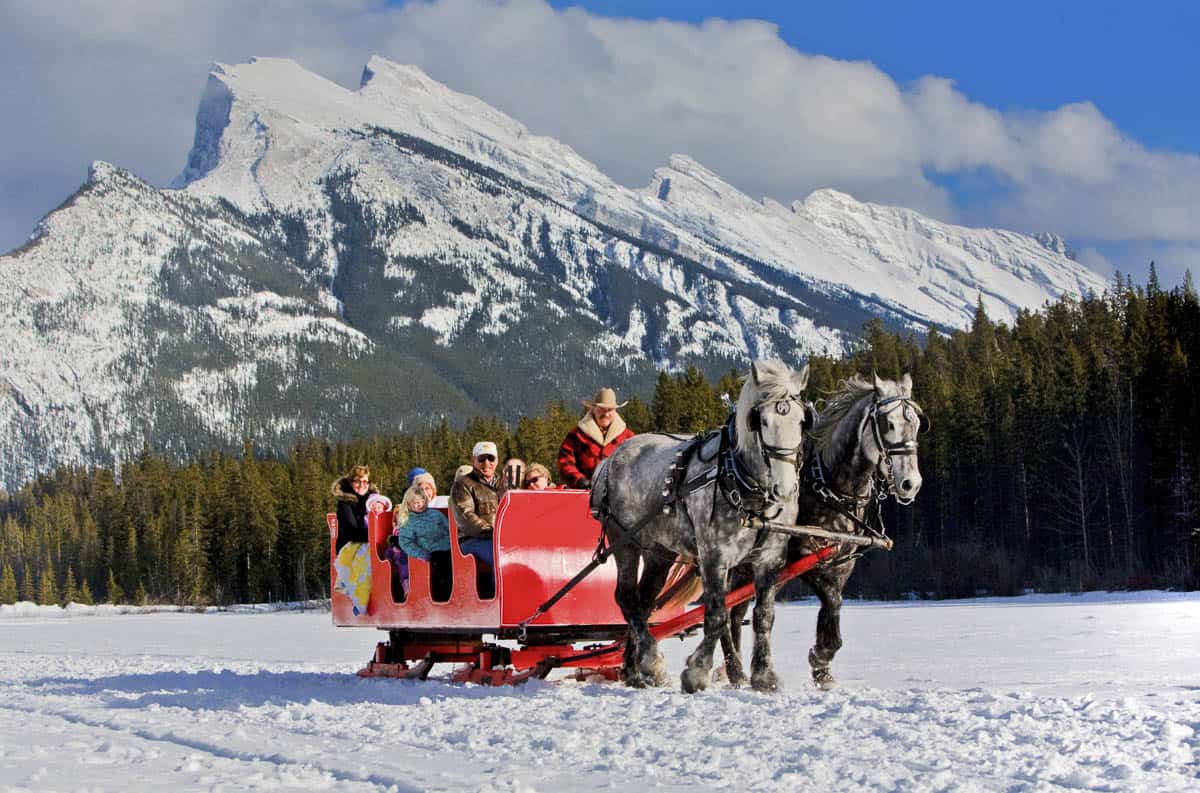 Unique Alberta Christmas Gift Ideas
Ultimate Family Experiences
For everyone from toddlers to seniors, there are all kinds of fun to be had during winter in Alberta. And there is no shortage of activities for the whole family.
Take A Fairytale Vacation
If you've got young kids who live for the fantastical, plan for a fairytale night away for the whole family in one of the themed Charmed Resorts in the Crowsnest Pass. Sleep in a Gingerbread Cottage, Elvyn Cottage, or others that will allow the kids to live out their fairytale dreams!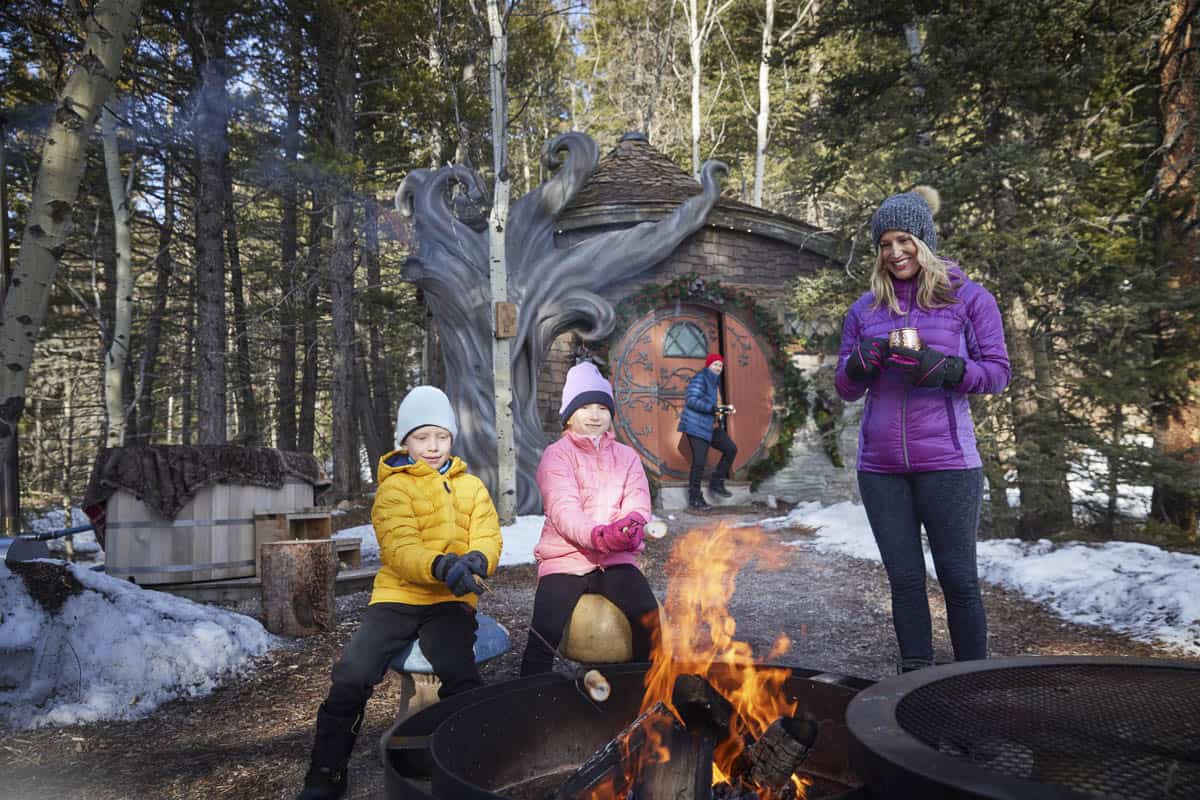 Family Photos in Banff
There are so many amazing photo spots in Banff. And not only does a family photo shoot provide gifts for everyone (you know that Grandma wants 10 copies!) but it also can be a really fun experience to play in the mountains while recording precious family memories. Book this hour-long private photo session in Banff as a part of a weekend getaway, and have keepsakes that you will cherish for years.
Snow Tubing Down a Mountain
As a part of that winter weekend in Banff, also enjoy a day of tubing at Mt Norquay! Not everyone is a thrill-seeking skier or snowboarder, but tubing is truly an adventure for everyone, and for most ages (must be at least 4 years old).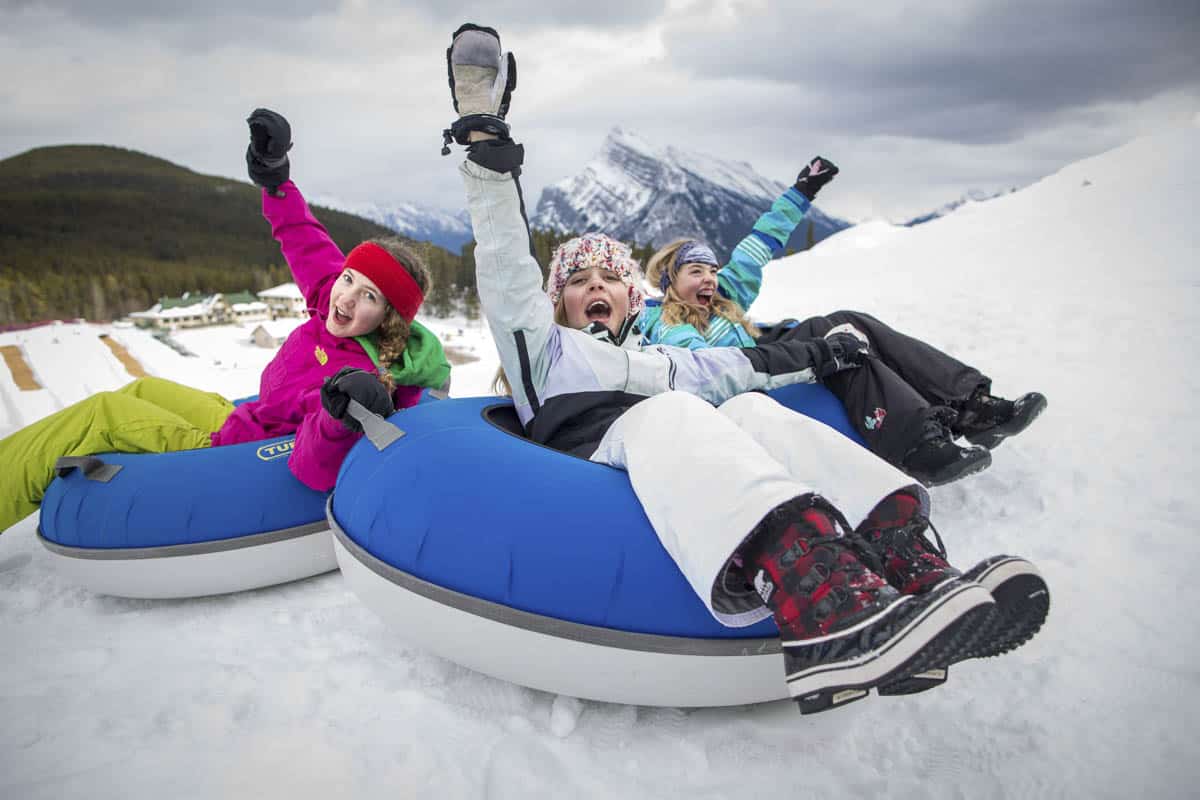 Spend a Night in a Theme Room
It's still pretty hard to dispute the fun that can be had at West Edmonton Mall. From the Waterpark to Galaxyland to endless shopping and a night in a themed room at the Fantasyland Hotel, there is – quite literally – something for everyone.
Experiences for the Romantics in Your Life
This list was hard to narrow down! This province is made for lovers, and not only do we encourage sweeping your loved one off their feet with a romantic Alberta getaway as a Christmas gift, but we've paired some hotels with lovely activities to amp up the romance.
Stay at the Springs
Of course, our first go-to is a weekend at Fairmont Banff Springs. Not only is the hotel a historic attraction on its own that oozes romance, but staying there at least once in your lifetime should be on everyone's bucket list. Add to it this private horse-drawn sleigh ride, and your beau will be bragging about this weekend for years to come.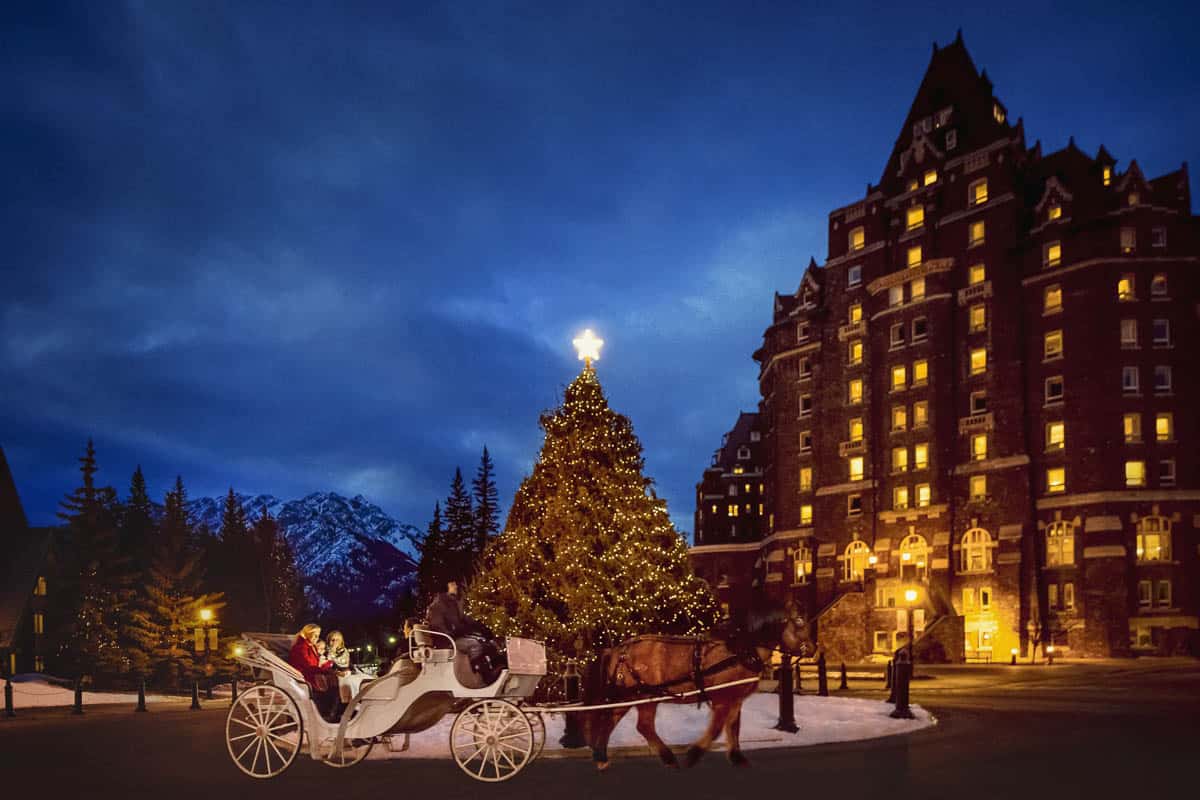 Skate on the Lake and Sleep in the Chateau
And here's #2 on your bucket list that you can make happen this Christmas season – plan a stay at Chateau Lake Louise! While there, plan a fancy spa day with your loved one, or book a 30-minute private photo session to memorialize that time you lived like royalty (if only for a few days).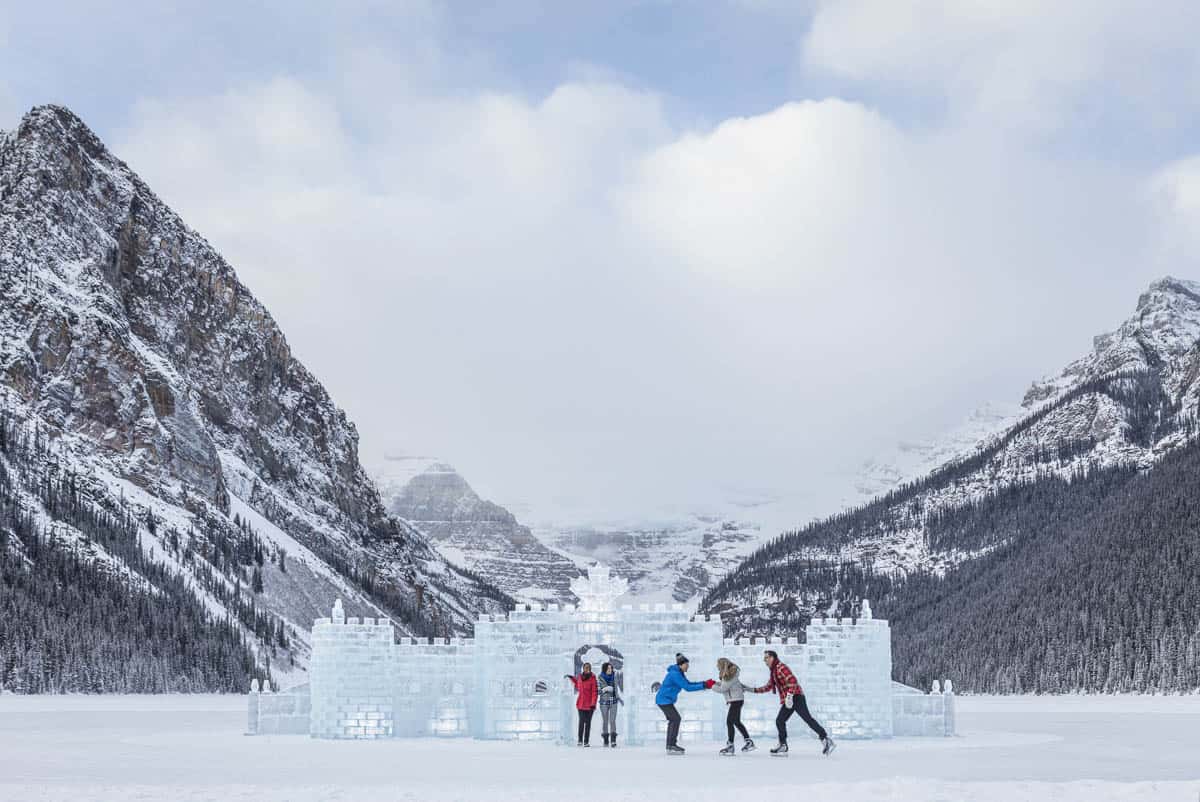 Spa and Stay in Silence
Mount Engadine Lodge is a true gem set in the gorgeous nature of Kananaskis. Get cozy in a cabin or try one of their glamping tents – either way we're sure that you'll love this all-inclusive stay that includes locally sourced ingredients and family table dinners. While in the area, book some time to snuggle up at the Knordic Spa, or take in a stargazing tour – both will be sure to bring you closer together!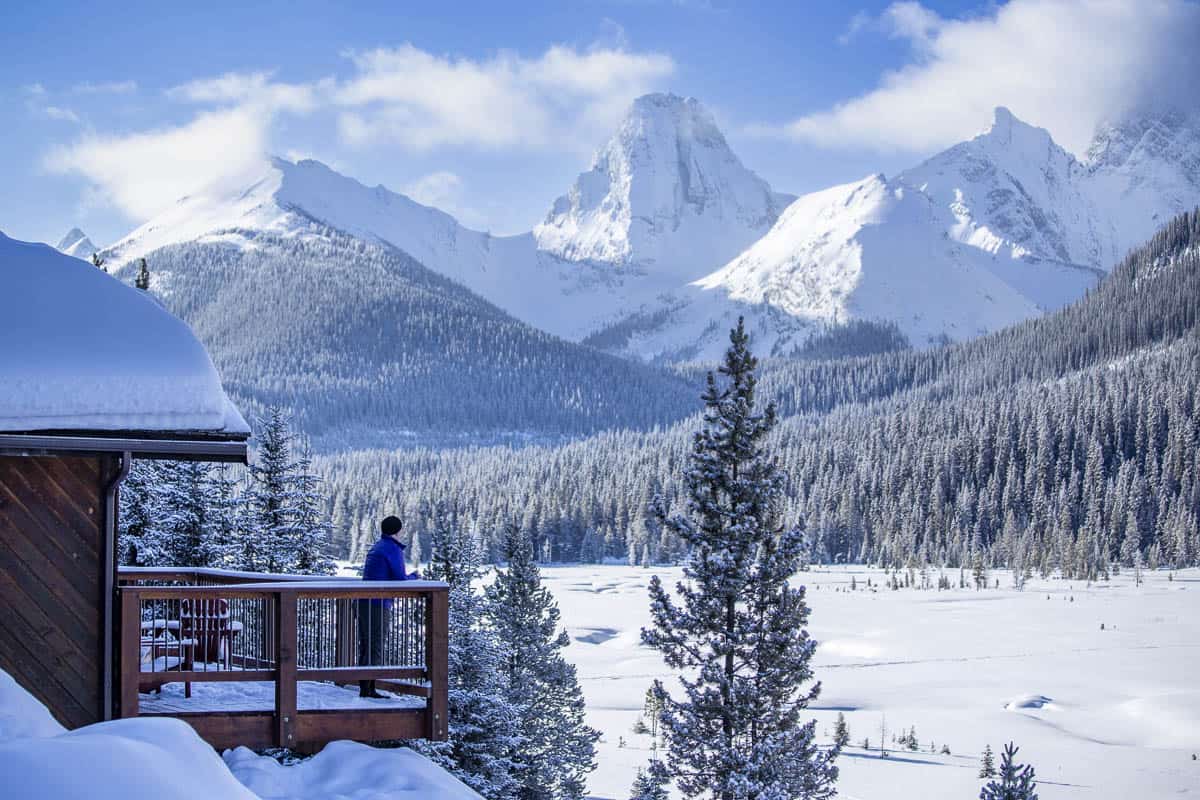 Experience an Authentic Alberta Ranch
Blend ranching and luxury with a stay at The Lodge at Thanksgiving Ranch. Located on the doorstep of the Rockies near Pincher Creek, your romantic activities are built right into your stay. Get out on horseback, snowshoes, or fat bikes to explore this beautiful area, then return to enjoy the many amenities of the lodge at night.
Sleep in a Dome or Yurt
Get in on some of the unique stays that are popping up around Alberta! Spend a couple of nights at this yurt in Bragg Creek, in this dome in the boreal forest near Wetaskiwin, or if you want to gift an experience to enjoy later in 2023, try the new geo domes at Elk Island National Park. You don't need extra activities for these stays – just luxuriate in the unique accommodations!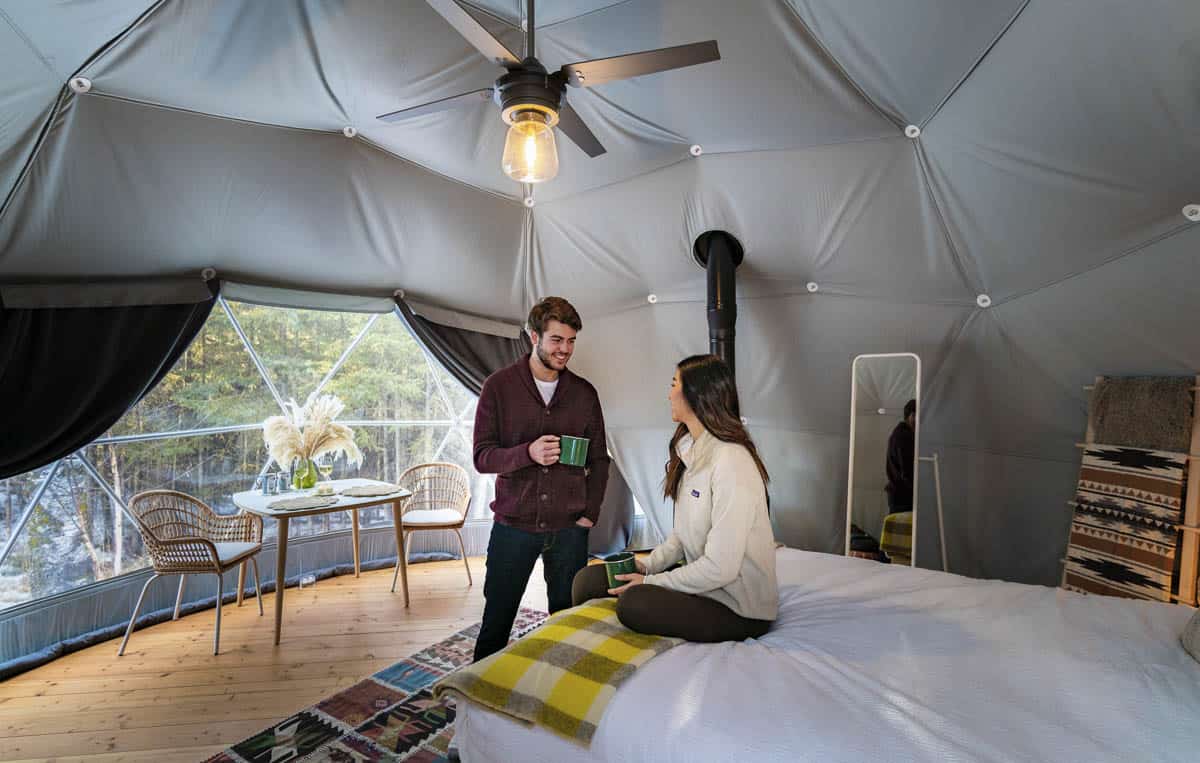 Experiences for the Foodie
Alberta's culinary scene has certainly exploded in the past decade, and a whole province of foodies has been borne along with it! There are a couple of unique food experiences we want to highlight, but also don't forget that a special night out on the town for couples or friends who love to dine together is an excellent gift idea. Give them the gift of extraordinary food and a night to remember (and maybe through in an Uber gift code so that they get around safely)!
Get a Taste of Jasper
Spend half a day roaming the streets of Jasper and sampling the food and drink of the small mountain town. This small and intimate walking Jasper food tour lasts three hours and you'll visit 4 different restaurants with a generous food and beverage sample from each. Plus, you'll learn a little something about the town and its history. Be sure to wear stretchy pants!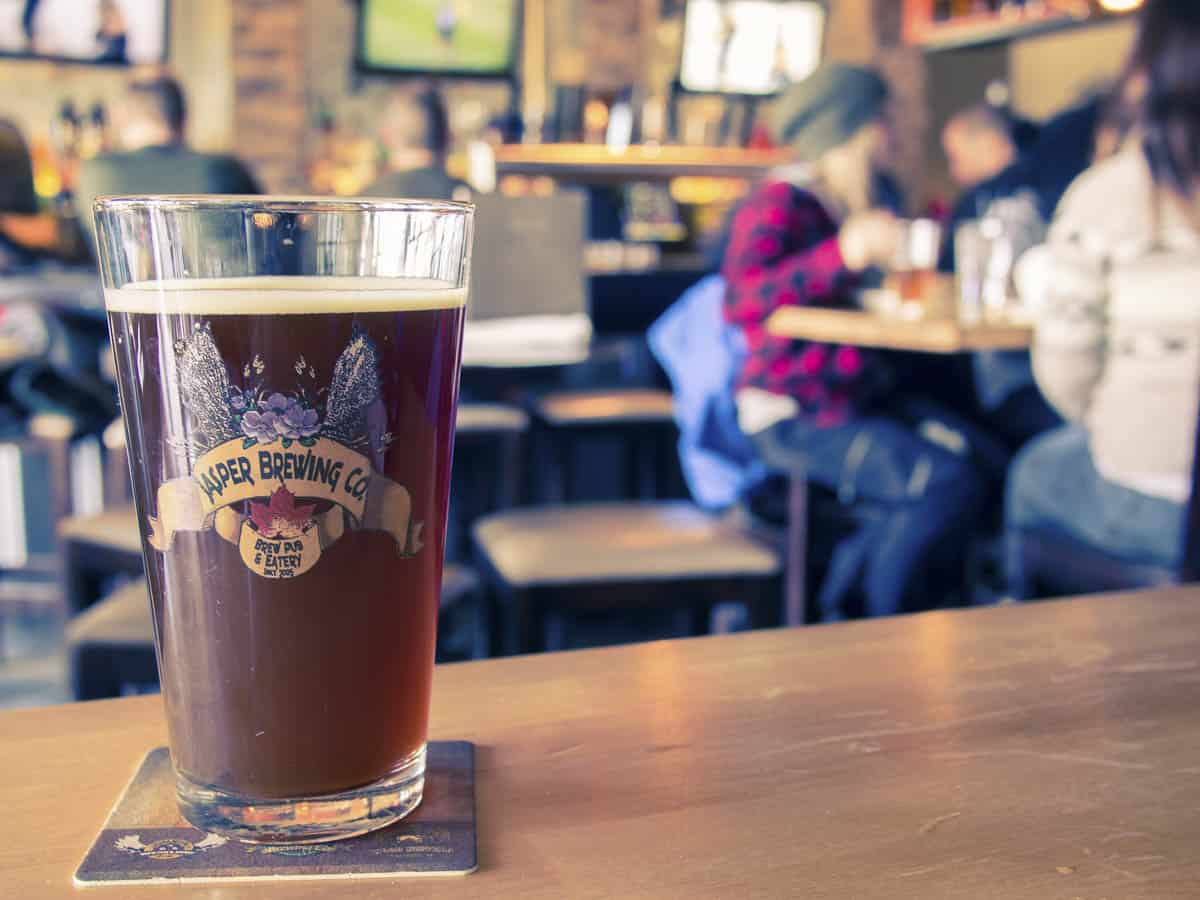 Self-Guided Food Tours
Alberta Food Tours offers an array of ways to experience the food scene in Alberta. From self-guided tours at various hot spots across the province to deep dives into some intriguing places, your friends or family will love this chance to learn from true foodies.
Dine in Prince's Island Park Calgary
There are so many great restaurants in Calgary, but we will forever recommend an old favourite in the River Café. Situated right on Prince's Island Park, its cozy feel will invite your loved ones to luxuriate over their meal for hours. After that, a quick drive to Major Tom will have them soaring atop Calgary (quite literally, at 40 floors about Stephen Avenue Place) while sampling an impressive away of drinks.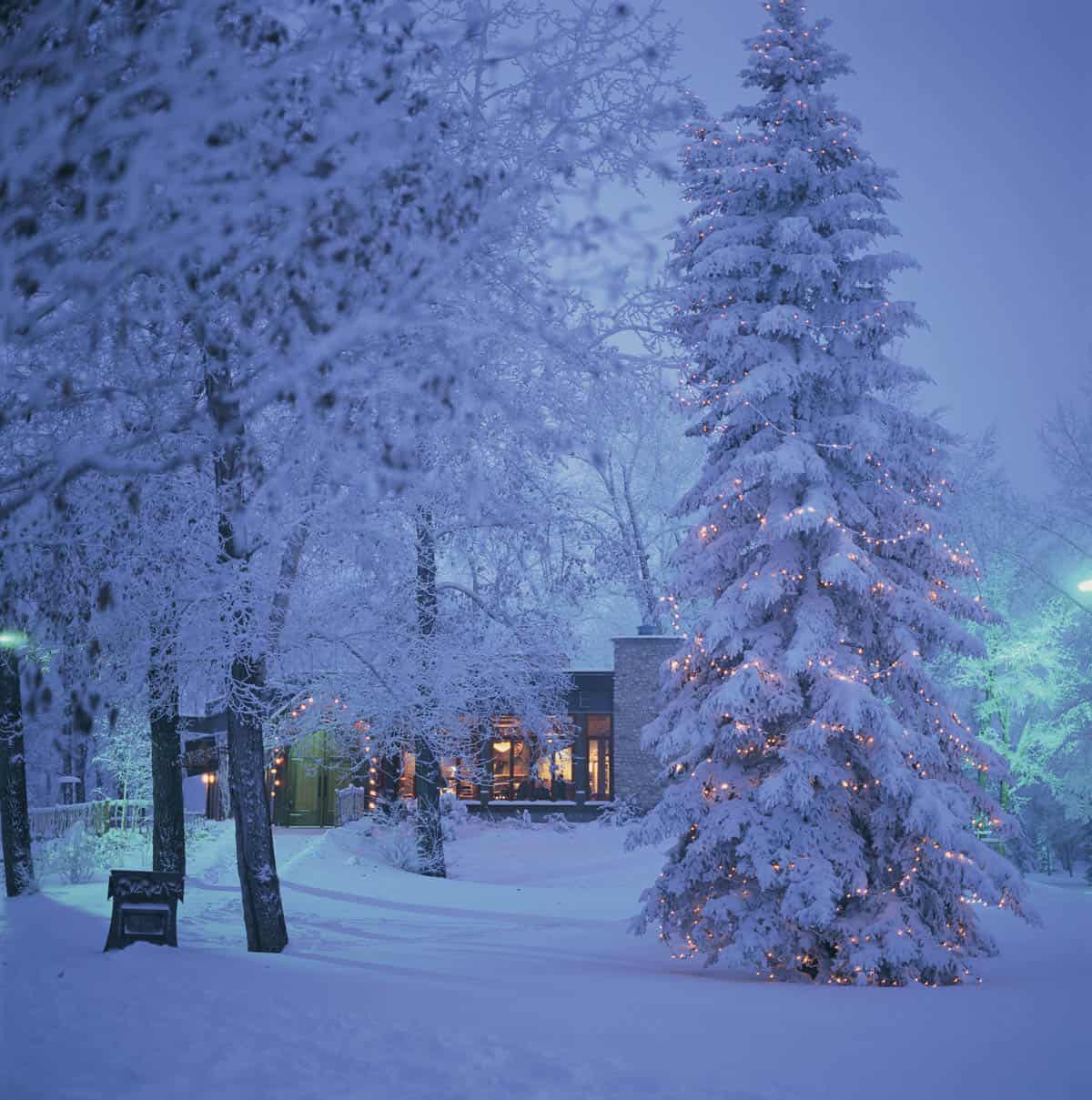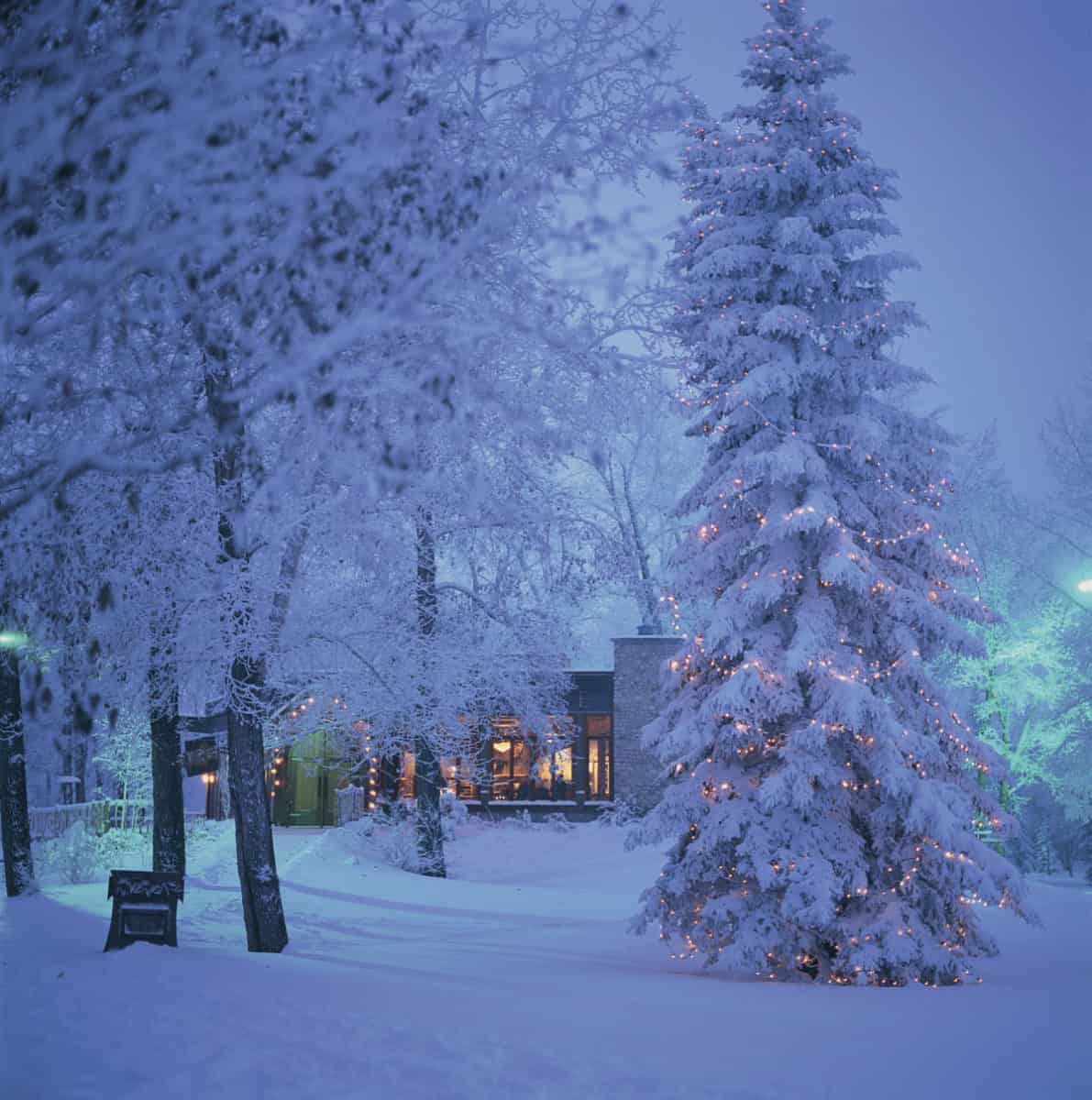 Wine and Dine Under the Northern Lights
The Northern Lights Dining Experience is back at the U of A botanical gardens. Spots in this unique and charming experience (dining outside in a clear dome!) sold out fast last year, so don't miss your chance to give this one-of-a-kind dining adventure.
Craft Brew Tour in Edmonton
Edmonton really has it going on with its craft beer scene. On this Edmonton Brewery Tour, guests will be shuttled around to three different craft breweries where there will be behind-the-scenes tours and samples of the finest beer. It's a perfect introduction to the quality craft beer scene in Edmonton.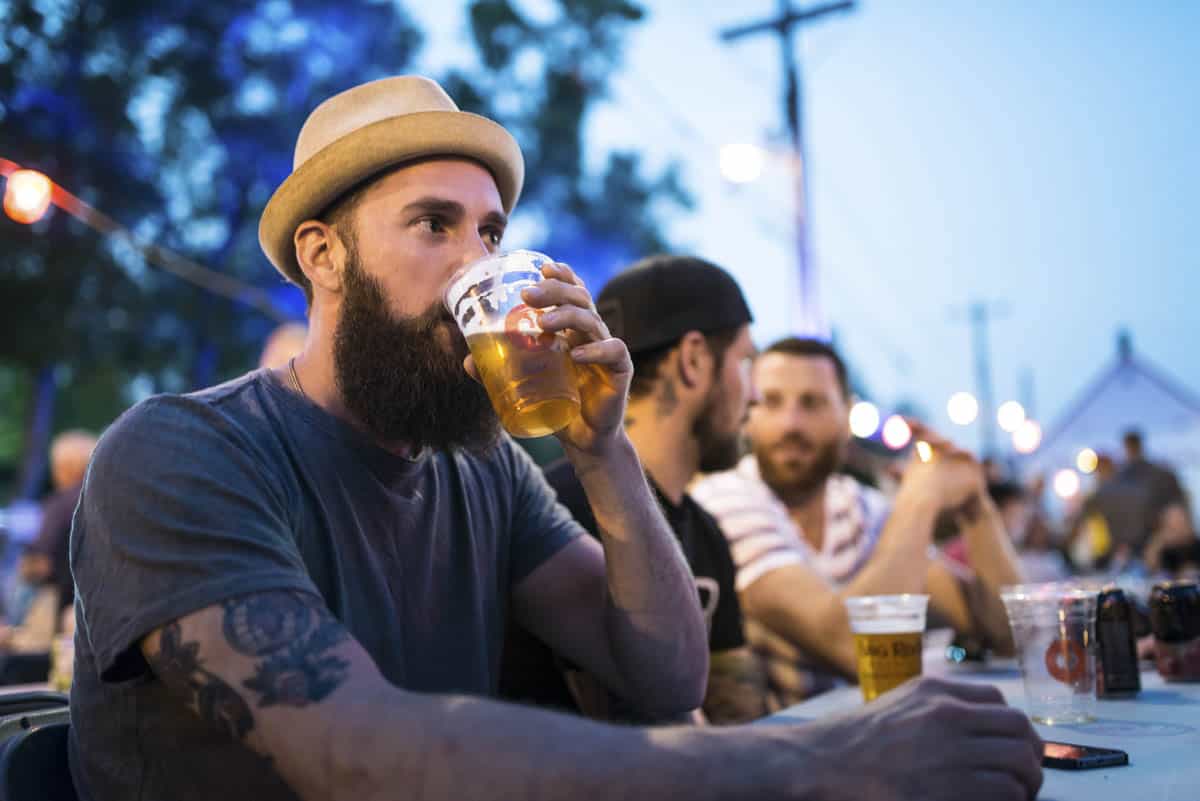 Sample Canadian Fare in Banff
Send them to the mountains to dine on specifically Canadian eats like sticky bison short ribs or Alberta beef tartare at The Maple Leaf, in the heart of downtown Banff. From there, invite them to a post-dinner cocktail and spend some time enjoying the small-batch, award-winning spirits at Park Distillery.
Eat Local in Lethbridge
Need a gift for friends in southern Alberta? Lethbridge's newest fine-dining experience at Bourbon and Butter lives up to the hype. With an ever-changing menu of phenomenal food, we're sure they'll be eager to use the gift certificate any time of the year. Next, send them to Water Tower Grill to top off their evening with cocktails while overlooking the sparkling city from the historic tower. Another (more festive!) option would be to also opt for tickets to Nikka Yuko Japanese Garden's impressive winter lights display.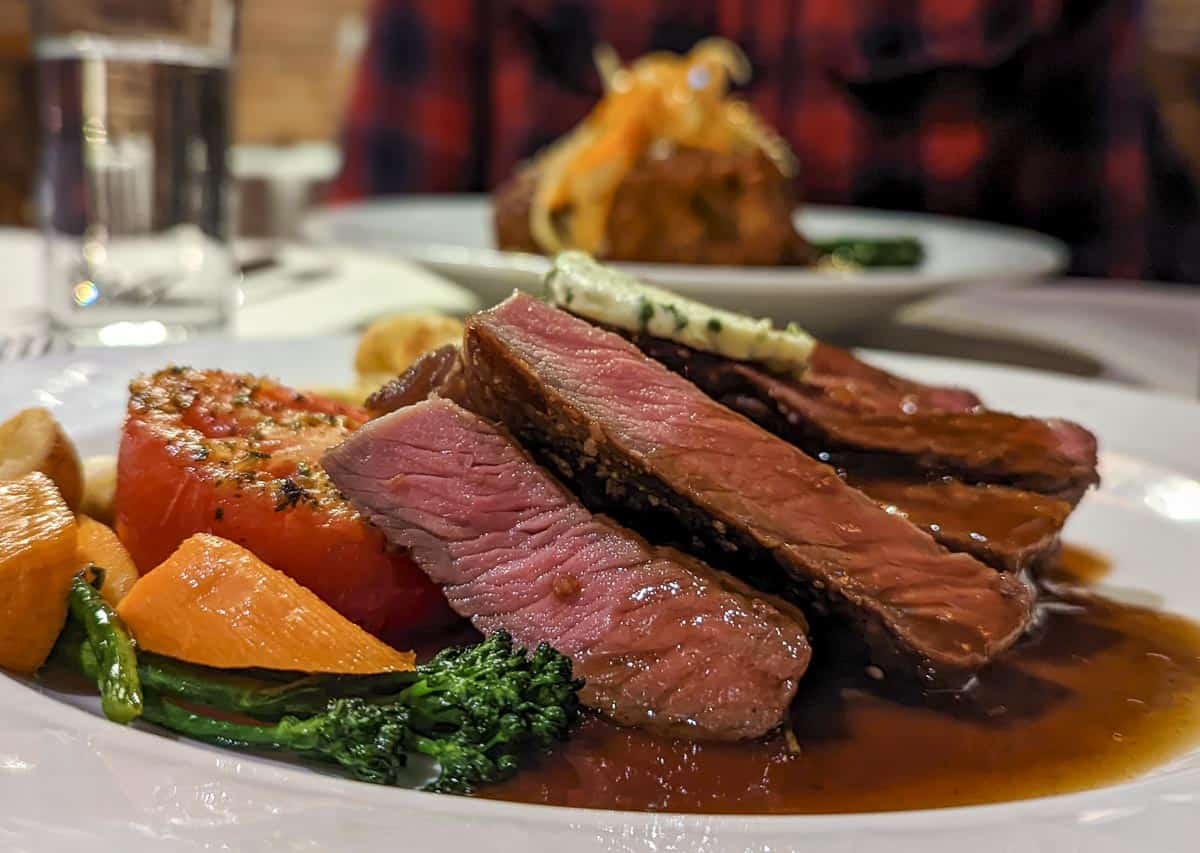 Dinner and Cocktails in Downtown Edmonton
In Edmonton, get them a gift certificate to Woodwork (and be sure to recommend that they sample the brussel sprouts). From there, send them just a few kms away to Clementine to cap off their night for post-meal cocktails.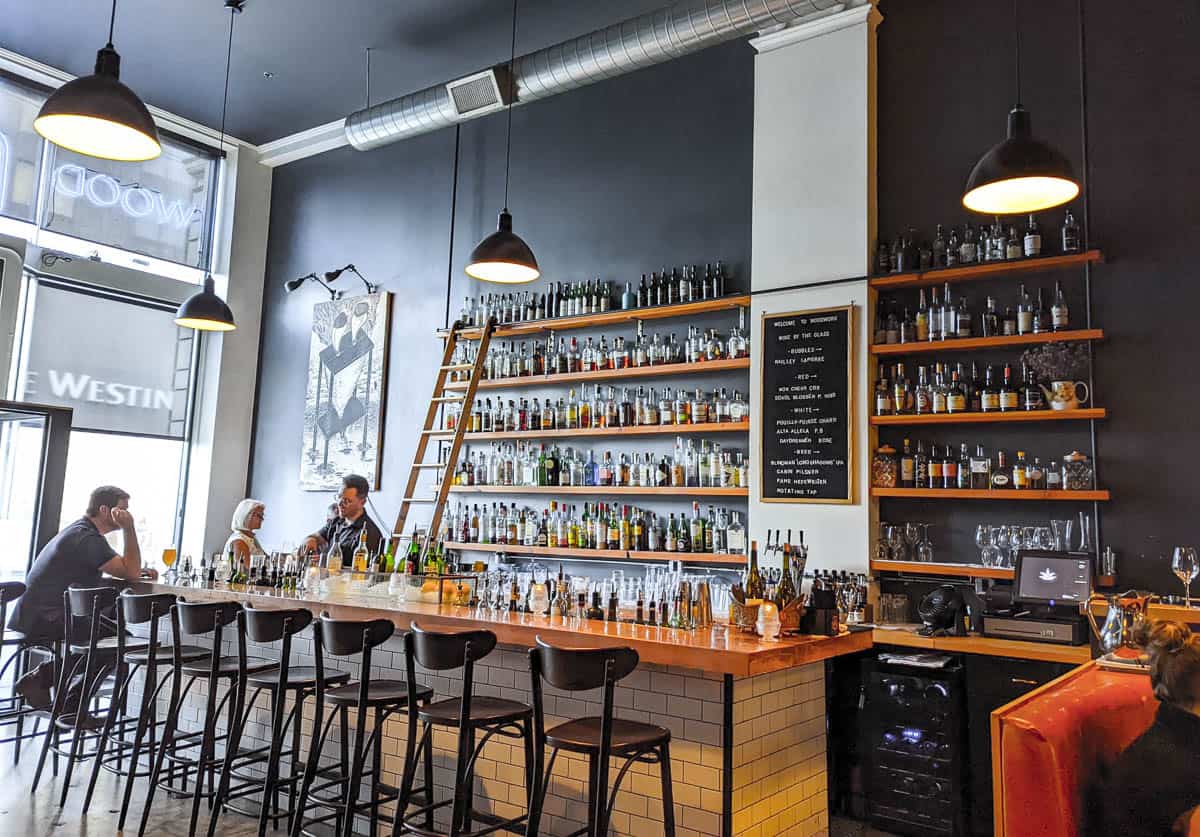 Experiences for the Adventurer
If you've got an adrenaline junkie or outdoor enthusiast in your life that is hard to buy for, fill their stocking with the gift of adventure! There are, of course, thousands of options (this is ALBERTA after all), but here are our picks to get the ideas churning.
Snowshoe On Top of a Mountain
Your adventure-loving family member or friend will want to brag to everyone that they went snowshoeing at the top of the world! After taking the Sunshine Village Gondola, they'll strap on some snowshoes and be guided in this true backcountry experience, all against the backdrop of the beautiful Rocky Mountains.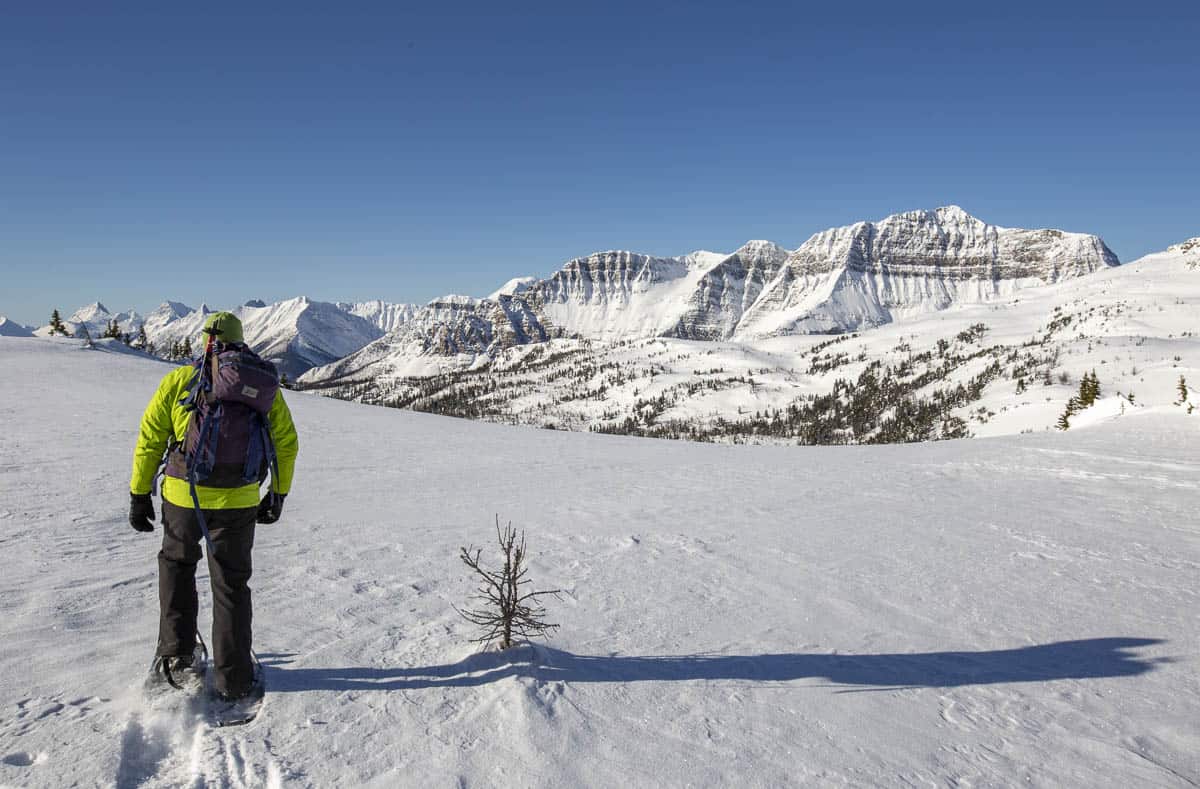 Go Underground in the Rat's Nest Cave
If they've never spent their day crawling in an underground cave, then this is the gift you want to give! They can tackle the Rat's Nest Cave near Canmore and be challenged to climb, crawl, and slide through the cave to reach a crystal-clear pool complete with stalactites and stalagmites to admire.
Find the Ice Bubbles
One of the coolest phenomena you'll find in Alberta is the bubbles on Abraham Lake. The organic matter found at the bottom of the lake produces methane gas during the decomposition and when the lake freezes, these gases are frozen before they can reach the surface creating bubbles suspended in the ice. Take the private 2.5-hour Abraham Lake Ice Bubbles tour, which includes a guide bringing you to the best spots to see the bubbles, plus they'll outfit you with boots and ice spikes (you'll need them).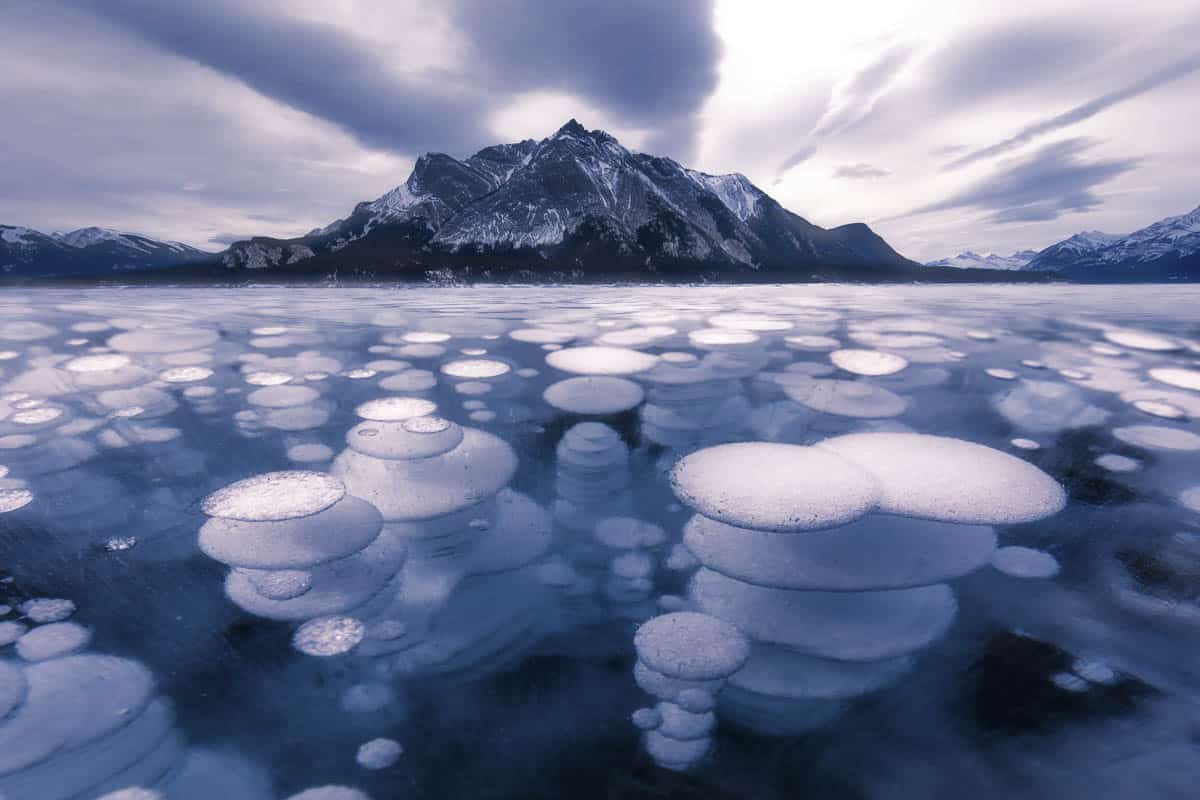 Take an Ice Walk Through a Canyon
Jasper is spectacular at any time of year, but in winter it really shines, partially because Maligne Canyon (one of the deepest in the Canadian Rockies) freezes over and opens up all kinds of unique experiences. Marvel at the incredible formations as you walk with crampons along the ice floor. The Maligne Canyon Ice Walk is one of the must things to do in Jasper National Park.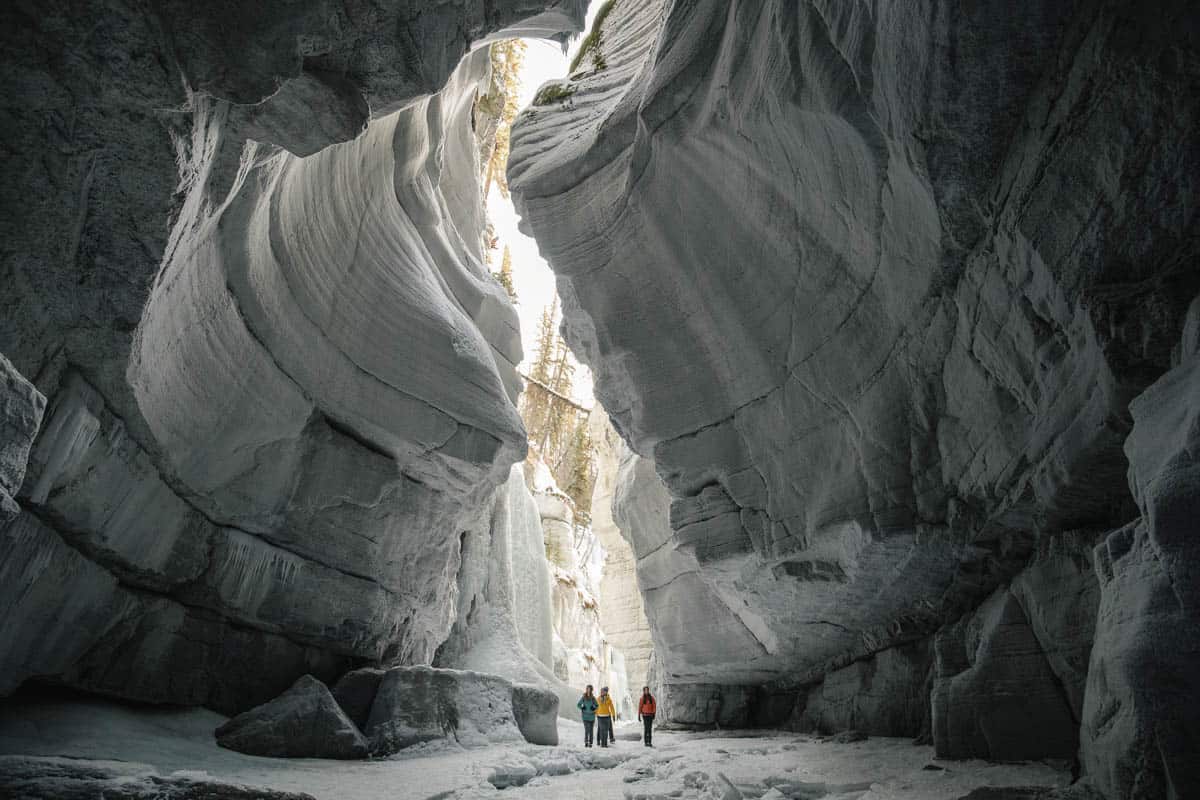 Climb an Ice Wall in Jasper
If just taking a walk through the Maligne Canyon isn't enough for the adventurer in your life, then how about getting the blood flowing by climbing an ice waterfall in Jasper National Park. There are three different spots that the tour will bring you to depending on the weather – Maligne Canyon, Tangle Falls, or Edge of the World.
Regardless of where the tour goes, your loved one will experience and gain perspective of the park in spots that are not accessible to most visitors. (This experience is geared towards beginners who want to learn all about ice climbing and all the technical gear one needs is included. All the attendees need to do is wear proper winter clothing.)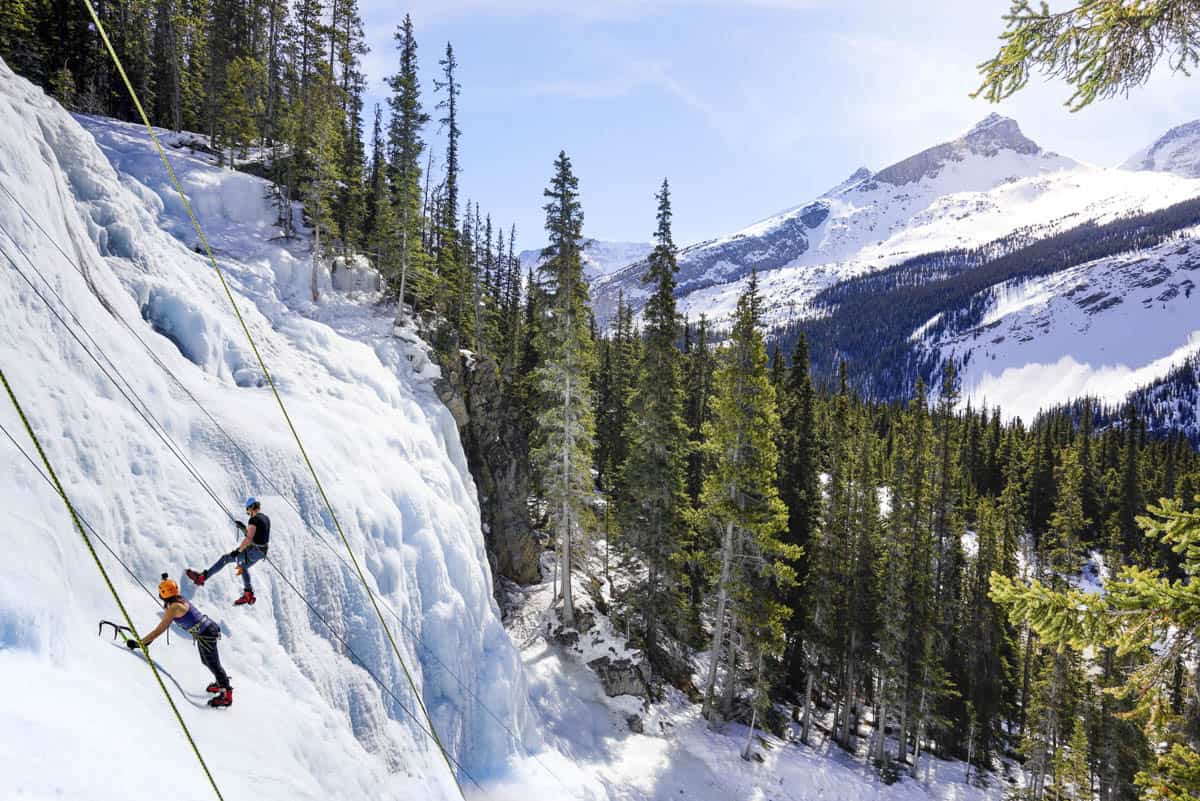 Be a Pilot for a Day
Not all adventures need to be outdoors, and a chance to strap in as a fighter pilot at the Altitude Flight Simulation Centre in Calgary might just make headlines as the best gift of the year. The recipient can fly in WW2 aerial combat environment, experience what it's like to be in a "dog fight", or even just see if they have what it takes to be a commercial pilot of a Boeing 737.
Snowshoe and Star Gaze on a Dark Sky Preserve
Book a snowshoe and stargazing experience in the amazing Elk Island National Park, just east of Edmonton. As a member of the Beaver Hills "Dark Sky Preserve", the night stars won't get any clearer than this, and it's high time for the northern lights to come out to play, too. Check here for more details.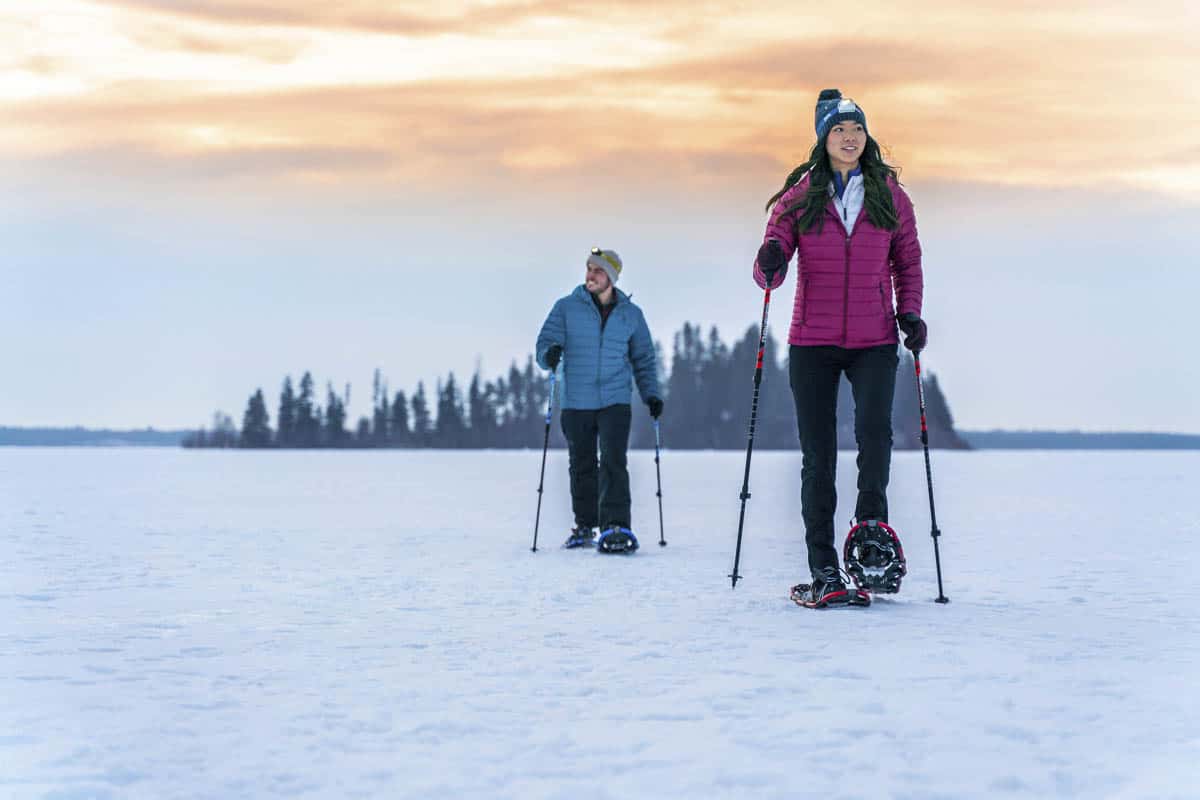 Enjoy! And Merry Christmas!
Looking for more holiday cheer?