Disclaimer: This page may contain affiliate links. Please review our full Terms and Conditions for more information and our Privacy Policy. Note that any pricing, operating hours, or other such information provided below may have changed since initial publication.
Compiled by the Road Trip Alberta team
Last updated on February 20, 2023
A trip to West Edmonton Mall is ALWAYS a fun day out. Built in 1981 and once touted as the "Biggest Mall in the World" (it still is the biggest mall in Canada), it remains one of Edmonton's biggest tourist attractions. There are over 800 shops, an indoor waterpark, an amusement park, a pirate ship, an ice rink, and two hotels – just to name a few of the attractions.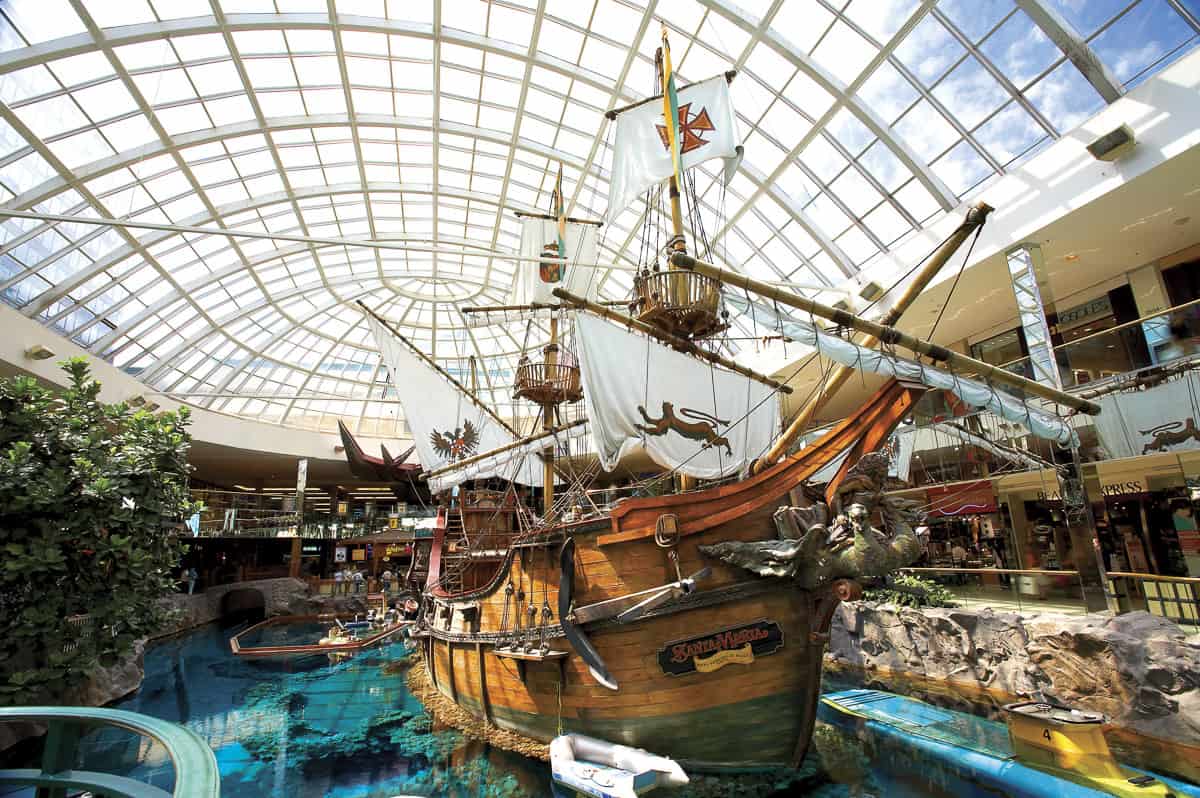 The mall has undoubtedly changed over the years, but in our experience, the fun and excitement still remain – it's no wonder it's one of the best things to do in Edmonton. Whether you're a family, a couple, or even flying solo, there is such a range of activities onsite that you can always find something to entertain you.
All of the Fun Things to Do at West Edmonton Mall
Make a Splash at the World Waterpark
It has the world's largest indoor wave pool, 17 exhilarating waterslides, tube slides, a zip-line, hot tubs, private cabanas, beach bars and concessions, and more! Guests can easily spend a whole day in the World Waterpark, whether just lounging or racing down one of the incredible waterslides. The most notable slides include:
The Sky Screamer – Scream you will! With this 26-metre (85-foot) high slide, you start in an electronic trap-door launch system, once it opens, you drop and quickly accelerate to 60 km/h.
Nessie's Revenge – It's impossible to miss this slide as it's the one with camel bumps in its drop.
Cyclone – The newest slide in the waterpark is a 26-metre (85-foot) tall waterslide where riders will hit speeds of up to 64 km/hr while flying down a tube. Gravity propels people into a near-vertical loop resulting in a pure adrenalin rush.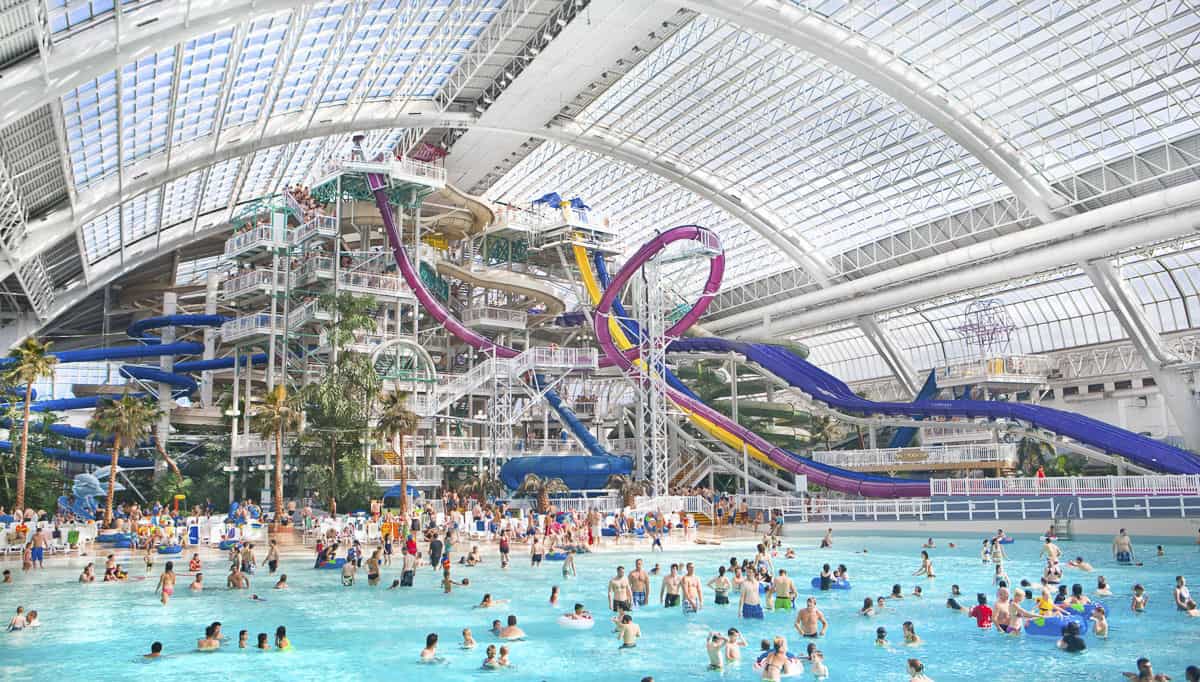 And there is plenty of tamer, calmer slides as well that are suitable for the little ones (or the scaredy cats). And even if the slides are too much, there's always the splash park and the wave pool.
Tickets are recommended to be purchased in advance, but they can also be purchased at the World Waterpark entrance.
Thrill Ride at Galaxyland Amusement Park
Galaxyland is North America's largest indoor amusement park and one of the major attractions at West Edmonton Mall. With 27 amusement park rides, thrill seekers will not be disappointed. While the notable "Mind Bender" roller coaster has been permanently closed, it is to make room for a big transformation currently in the works. Recently rebranded as "Galaxyland Powered by Hasbro", it will be the only Hasbro theme park in Canada and is promising to be a powerhouse amusement park.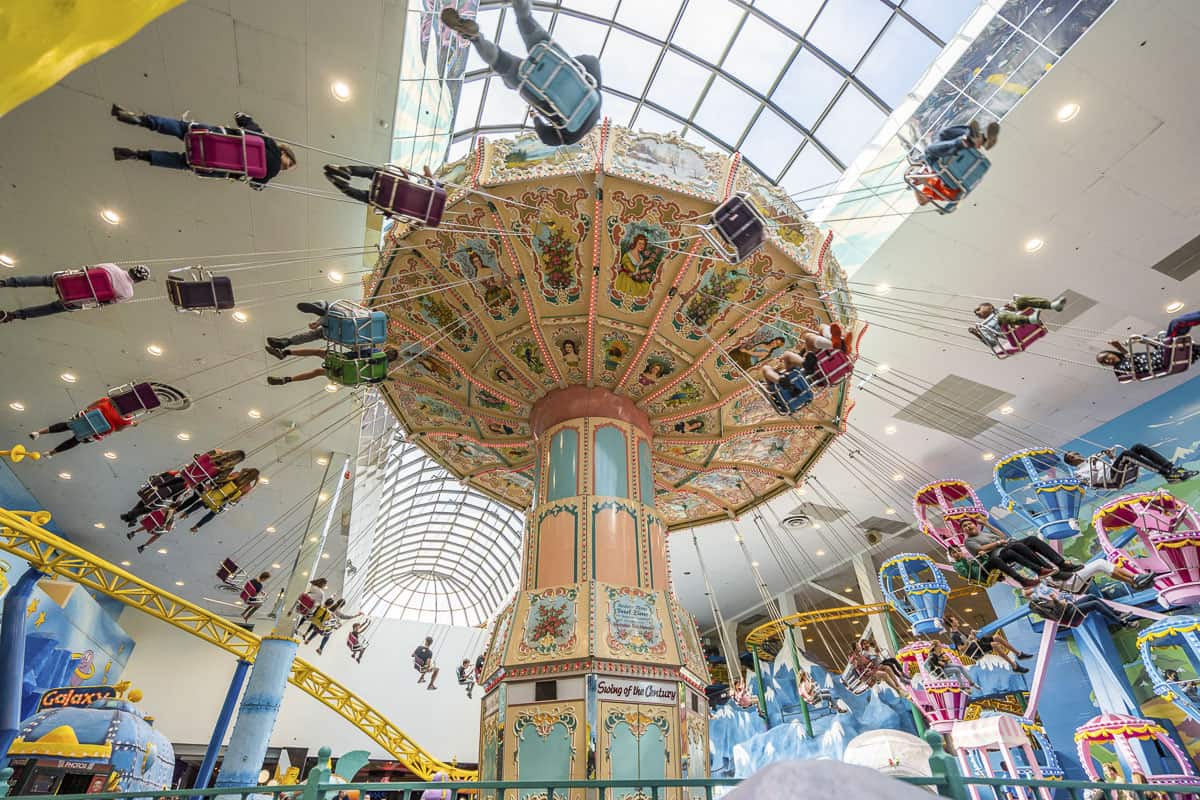 In addition to all the rides, there are carnival games, concessions, fun-houses and much more that will guarantee to leave any visitor smiling.
Shop 'til you Drop!
West Edmonton Mall is home to over 800 stores and retail shops. So take your time and stroll the wide walkways to peruse all the offerings. Whatever you need (or desire), you're almost guaranteed to find it at the mall. There are two levels throughout the 350,000 square metre mall which offer the finest fashions, furnishings, footwear, plus so much more.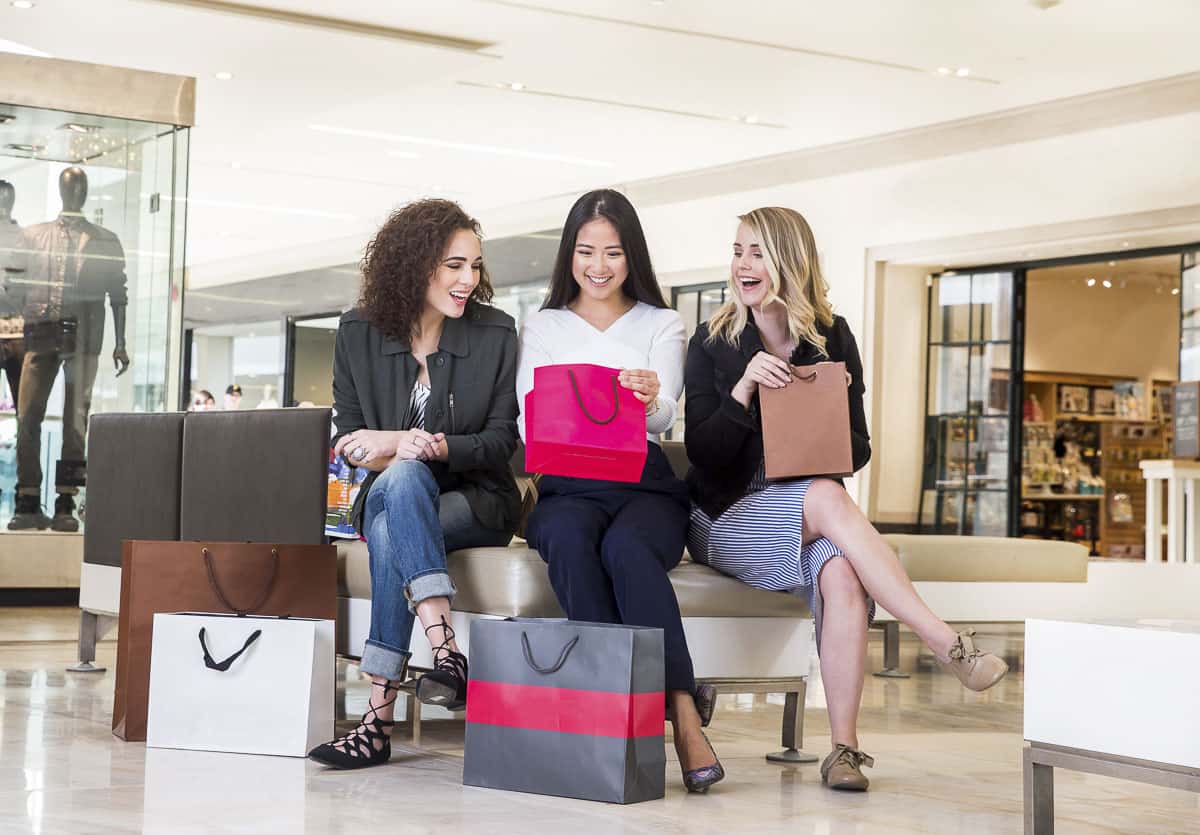 Are you in a rush? Finding any store can be done online, or once you're there, digital guides are located throughout the mall so you can get in and get out.
Go for a Skate at the Ice Palace
Strap on a pair of skates and experience one of Canada's favourite pastimes – ice skating. General admission to the Ice Palace is $16, and there is a discount for children and seniors. There are also skate and helmet rentals, so all you need to do is show up and give it a try!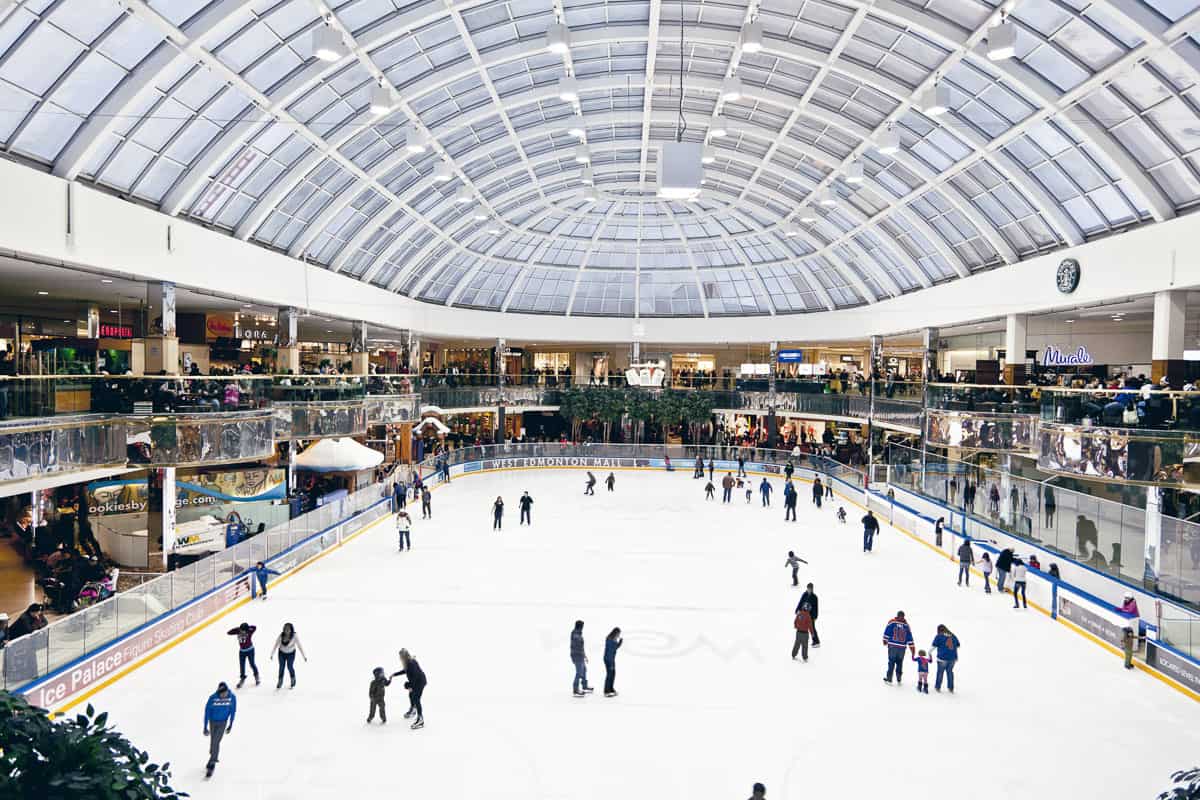 The Ice Palace is home to a number of exciting events throughout the year. There is the annual "Brick International Invitational Hockey" tournament, figure skating championships, curling tournaments, and many other exciting events throughout the year. There are also concerts, fundraising events, and much more, so keep your eye out for what's happening!
Use Your Balance at Ropes Quest
One of the newest attractions at West Edmonton Mall located in Galaxyland is Ropes Quest. It's a fun-filled three-storey rope obstacle course. Test your balance, your wit, and your fear of heights as you traverse, wind, and twist along the course from platform to platform.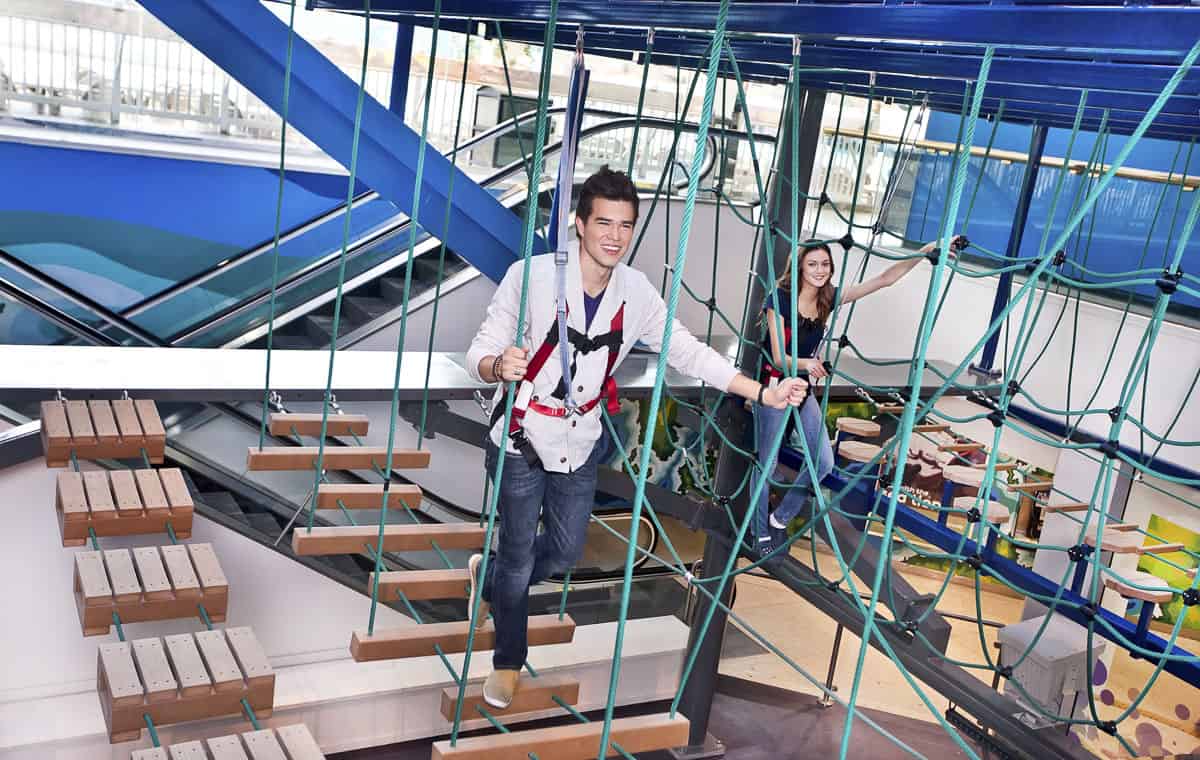 There's no set path, so you can do anything you want to access the 33 platforms throughout the course. And don't worry, it's completely safe with visitors being harnessed into a safety rope.
Go For a Hole-in-One at 2 Different Mini-Golf Courses
Dragon's Tale Blacklight Mini-Golf
There's mini-golf, and then there's Dragon's Tale Blacklight Mini-Golf! It's an 18-hole glow-in-the-dark blacklight miniature golf course where golfers need to help to putt and make their way through the crystal maze to recover the dragon eggs.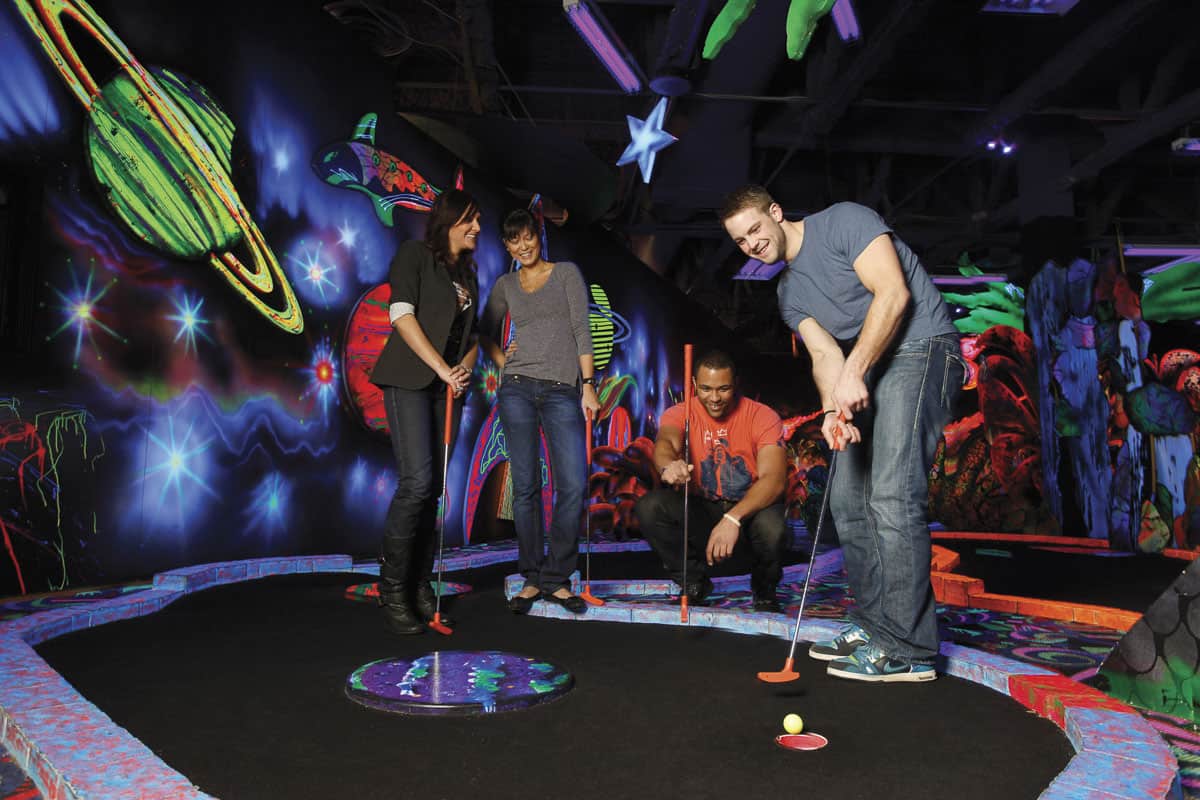 On every hole there are tricky obstacles and of course, an array of dragons and creatures. The premise is simple, the fewer putts you make, the more eggs you save! So, how many holes-in-one can you score?
Professor WEM Adventure Mini-Golf
Fun for the whole family awaits at Professor WEM Adventure Mini-Golf. This West Edmonton Mall attraction features 18 holes of miniature golf winding through cartoon caricatures and obstacles. The course is skill testing for any golfer!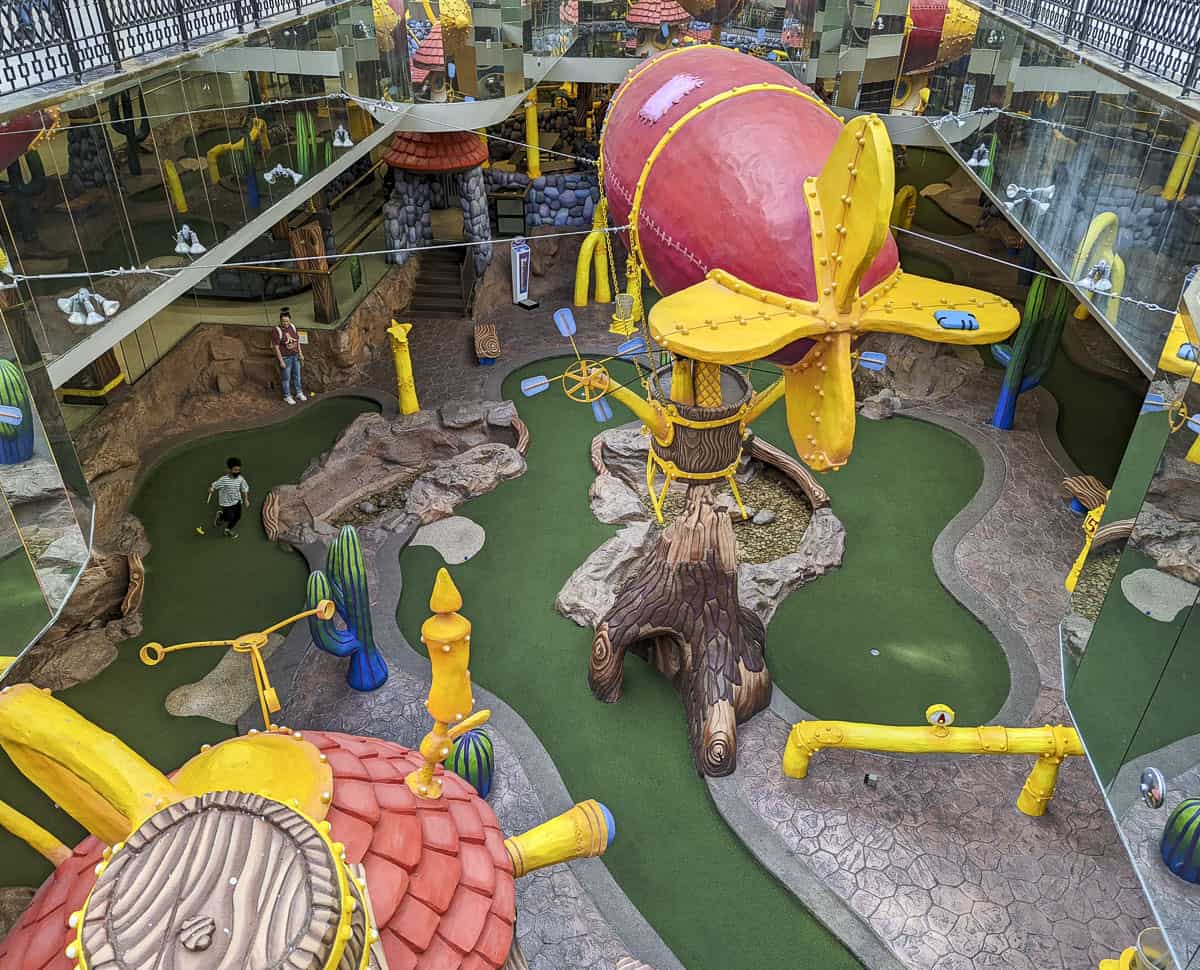 Race Go-Karts at DRIVE
Do you feel the NEED FOR SPEED? If so, Drive is where you need to go. This is North America's first indoor multi-level electric kart race track. Up to ten racers at a time wind and speed through the New York-themed track creating an ultimate adrenalin rush. A race lasts approximately 7 minutes and approximately 14 laps (unless of course you can go faster ;). Get the blood pumping behind the steering wheel and capture that checkered flag!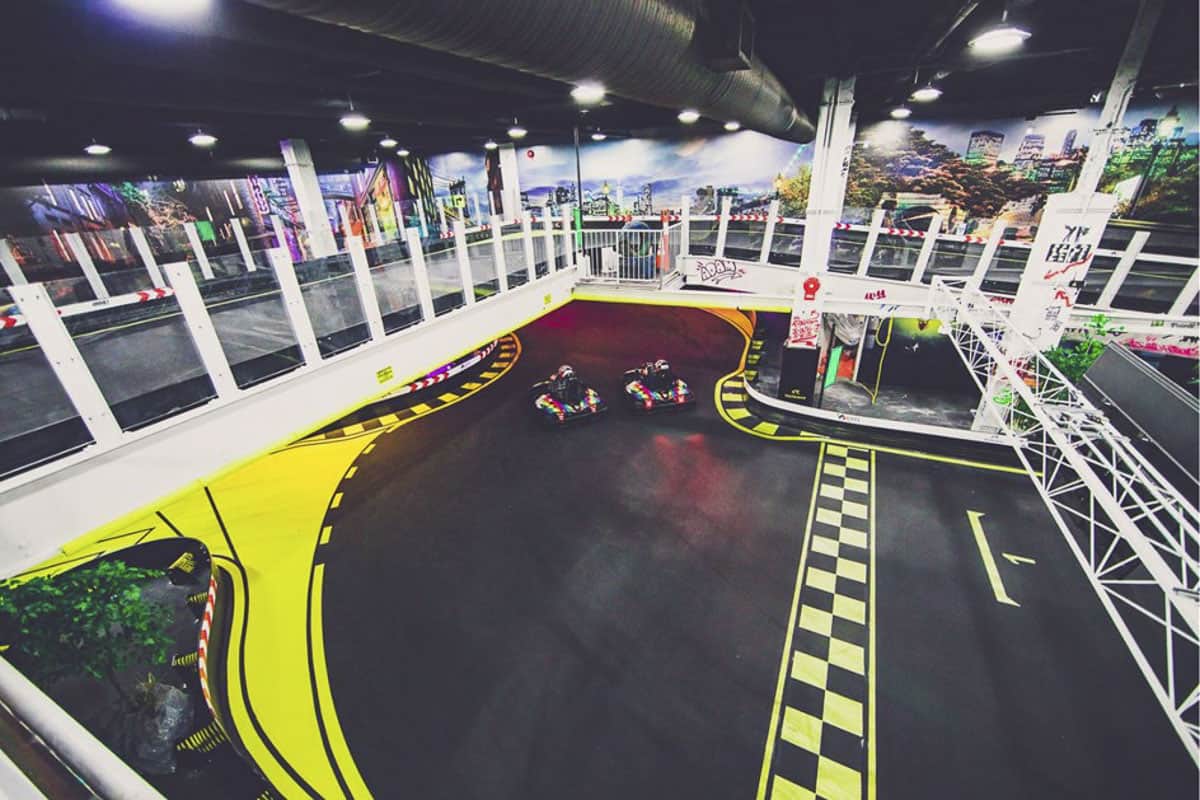 Birds of Paradise – Romantic Paddle Boats
Want some romantic alone time with your special someone? Escape the busyness of the mall and take a cruise on one of the five different swan paddle boats. You'll have 10 minutes to explore the West Edmonton Mall lake's surroundings. They're also extremely popular with families and kids. Just remember you have to stay in the boat – no jumping in the lake!
Knock Down Pins at Ed's Bowling
Massive fun awaits at Ed's Bowling. No matter your skill level anyone can 10-pin bowl. Beginners and kids can even ask to put the bumpers up so they can score on every shot. And there are fun events too! Head to the Kingpin Suite, which features six shorter lanes and a huge seating area perfect for parties. Or give Glow-in-the-Dark bowling a try with black lights, special effects, glowing lanes, and some awesome tunes to make it an exceptionally fun night out.

And bowling isn't all there is to do at Ed's. Rack 'em up and play some billiards at one of the three tables available. There are a bunch of arcade games, from vintage classics to new titles, pinball machines and more! Need to refuel? There's a restaurant offering a full menu of food and drink and four large-screen TVs to watch any important game.
Plan Your Escape at the Alien Outbreak Escape Room
Are you a pro at puzzles? We like to think we are, and that's why we love the Alien Outbreak Escape Room in Ed's Bowling. The premise is that you are a part of Team Hermes 7, a space exploration team and are sent to check out and investigate what happened to the crew of Moon Colony Persephone. Using the clues and your team's brain power you need to solve all the puzzles before you run out of oxygen. Up to 6 people can be in the room at a time.
Want more? Click through for all of these other fun Edmonton escape rooms.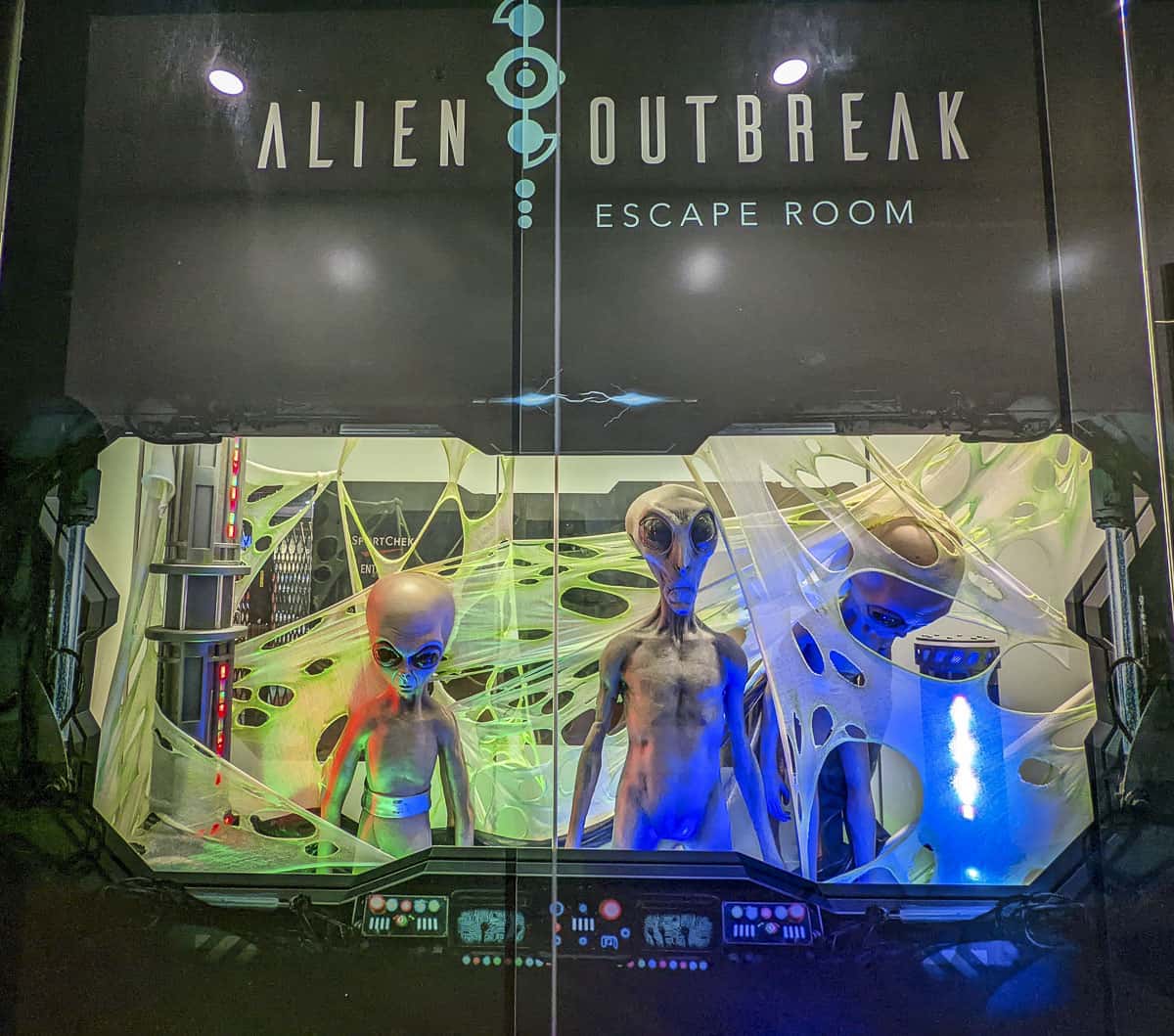 Catch a Movie or IMAX at Scotiabank Theatre Cineplex
We always love to catch a movie, and it's easy at Scotiabank Theatre Edmonton Cineplex because it's right IN THE MALL! There are 13 movie screens, 1 IMAX screen, 3D screens and more, meaning that any new movie released will be playing here. So grab some popcorn, sit back and enjoy the show!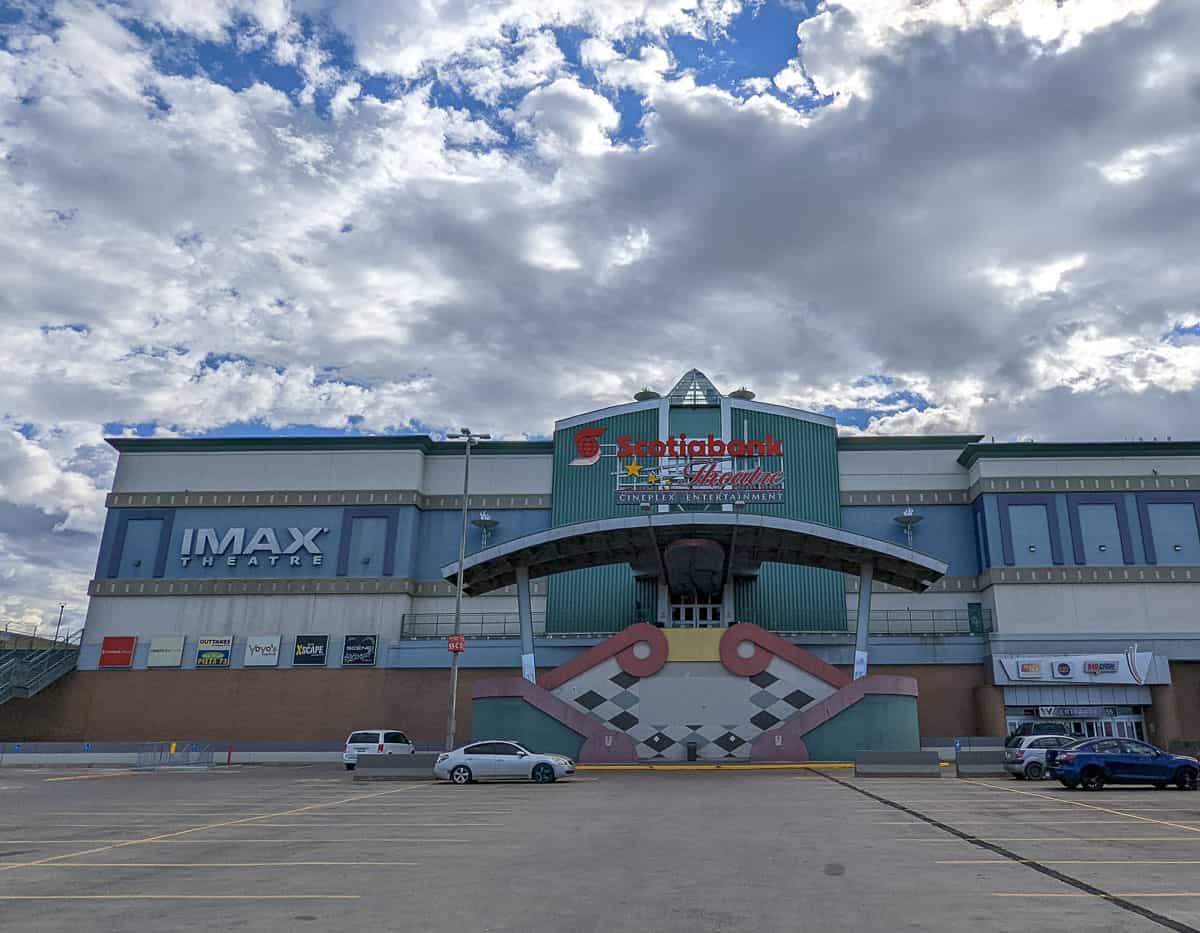 Design Your OWN Customized LEGO Minifigure
LEGO is one of the toys which has lasted through generations. And the LEGO store in West Edmonton Mall will have you marvelling at all the new creations you can build. There is so much to choose from, including Star Wars, Minecraft, Super Mario Bros, and even the hit TV show The Office has a lego set!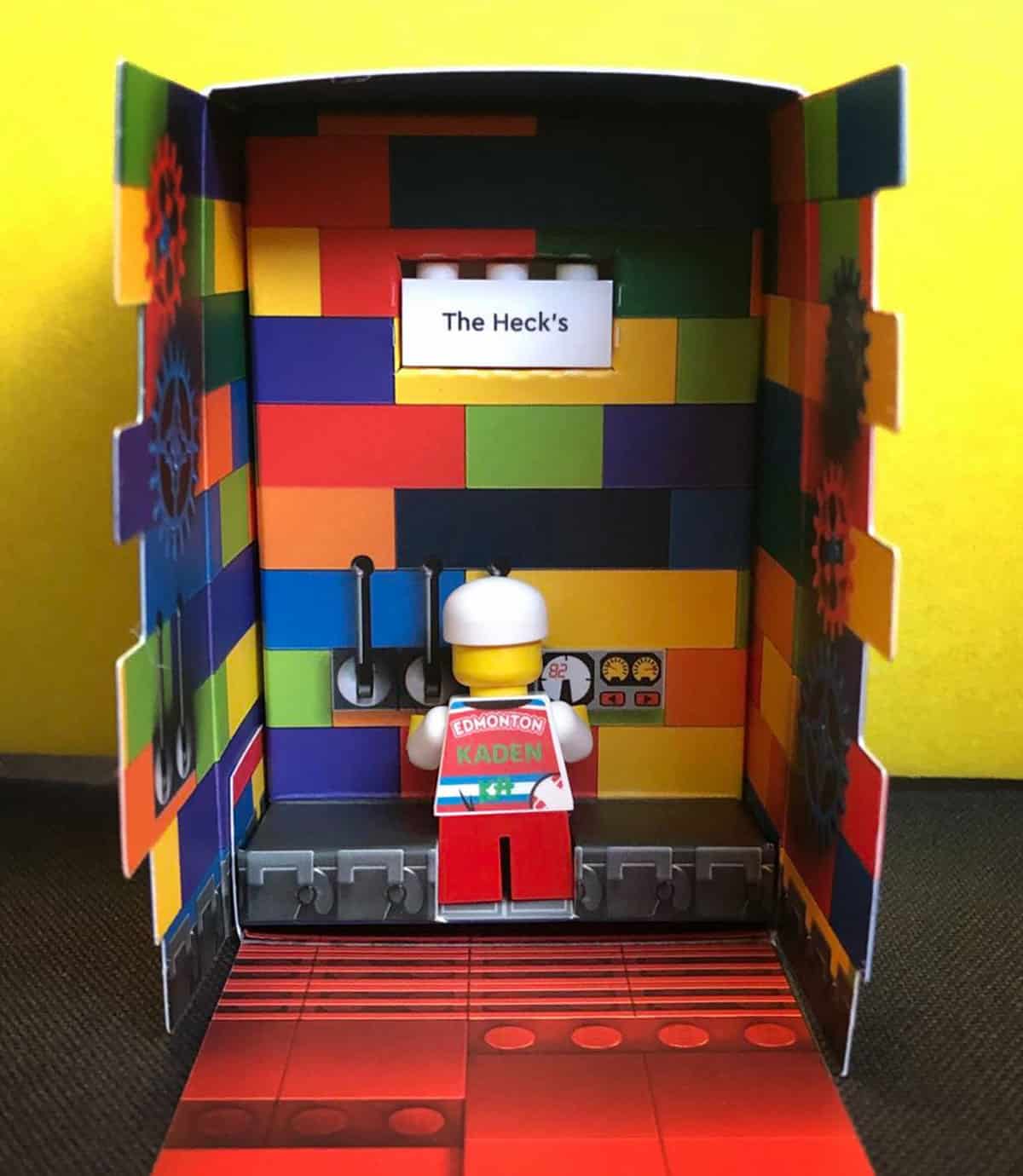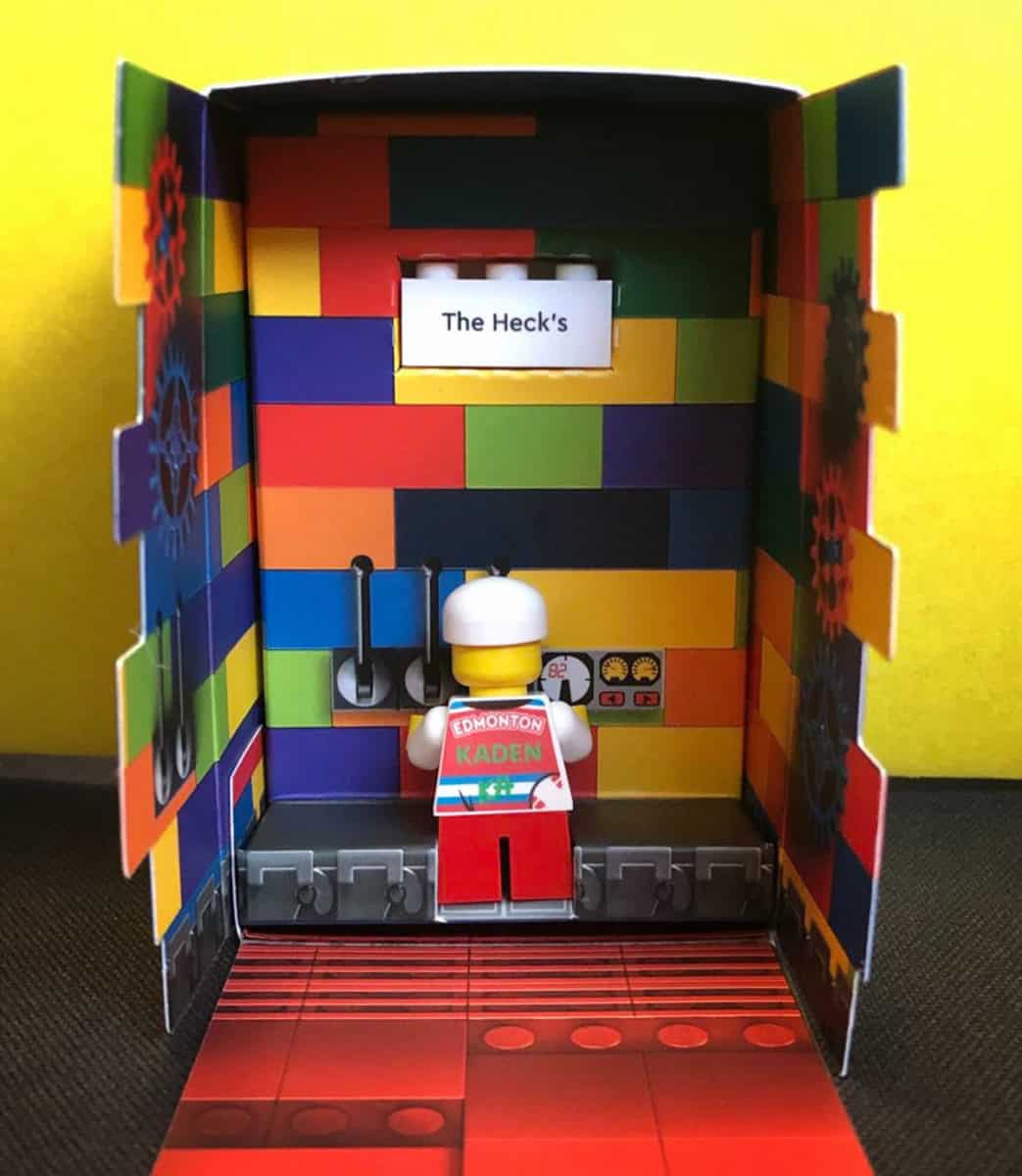 The coolest thing about the LEGO store in West Edmonton Mall is the option to make your very own customizable minifigure, it's the only one in Canada! Using the Minifigure Factory, you can design a figure from 150 different templates, including the figure's torso, finger painting, adding icons on the shirts and even adding text in different colours and fonts.
Target Practice at the Wild West Shooting Centre
No experience is necessary to visit Edmonton's top indoor shooting range – the Wild West Shooting Centre. Located right in West Edmonton Mall, Visitors can come to the 8,000-square-foot facility to try their hand at target shooting.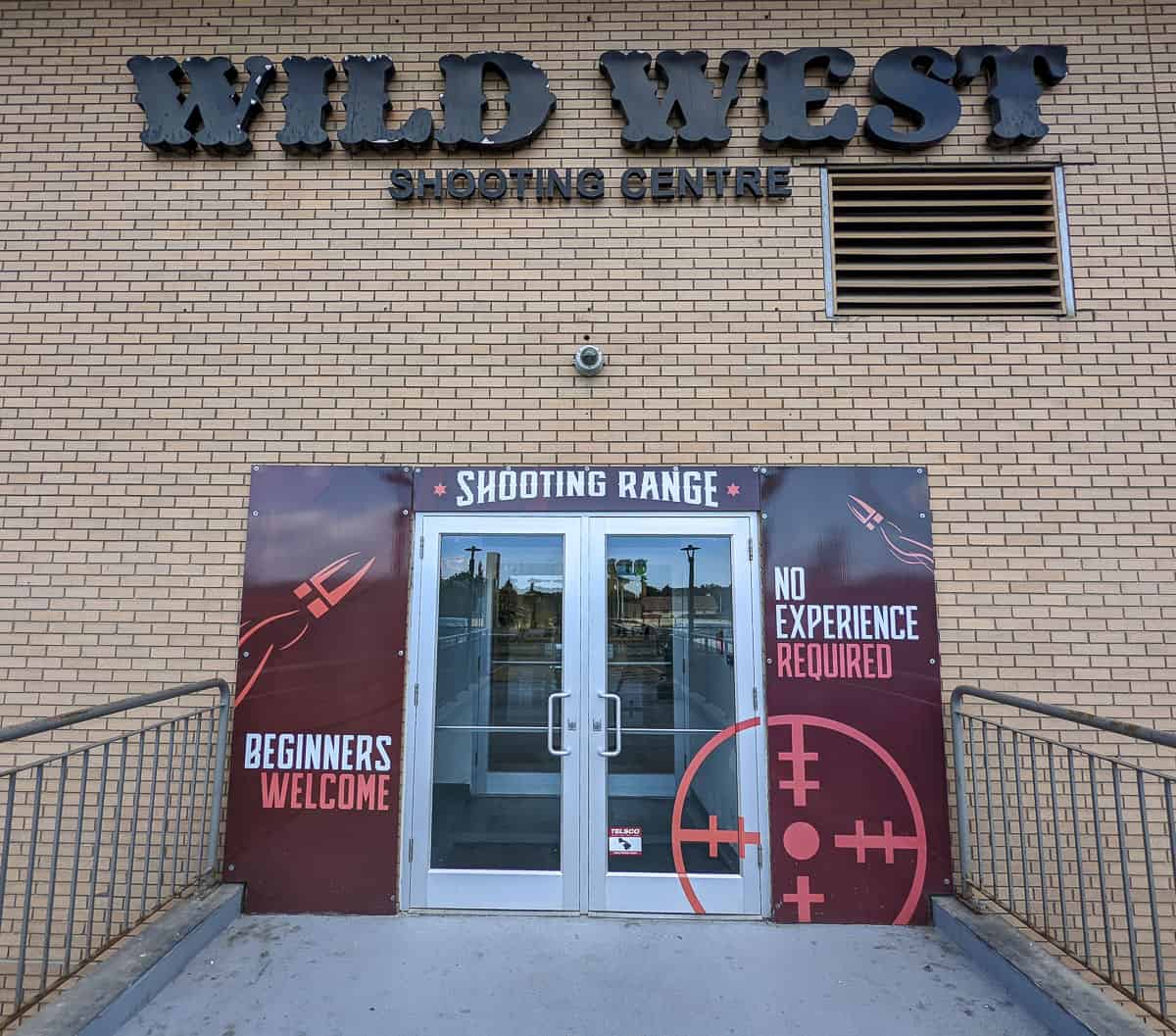 The range staff will fully assist you to learn how to shoot safely. They provide the safety gear, range coaches, and all the guns and will go over the basics with you. Visitors have a multitude of pistols, revolvers and rifles, available with varying calibres, makes and models to choose from. There's something for every taste! You can even take your firearms safety course if you choose to do so.
The Wild West Shooting Centre is a safe and controlled environment, and guests are reminded to always respect the fact that firearms are dangerous.
Roll the Dice at the Starlight Casino
Find a babysitter for the kids and head down to the Starlight Casino for a night of fun! Try your luck at one of the many table games, poker rooms or slots and see if you can hit the big jackpot. Or have a nice night out in Nova Bar – you can't miss it as it's right in the center of the casino floor and all the action! Take a turn at the tables, sip on a cocktail, and watch any big game on one of the many large screens throughout the bar.

Fun at the Rec Room
The Rec Room at West Edmonton Mall is the perfect spot to bring your family and friends down for an extreme night of fun. The 54,000 sq. feet space is a premier entertainment complex offering its guests games and entertainment for everyone. Claim bragging rights amongst your pals by trying the classic arcade games (Pacman, Mario-Kart), driving simulators, shuffleboard tables, ping pong and pool tables. There's even an augmented climbing wall (seriously!) and a virtual golf simulator.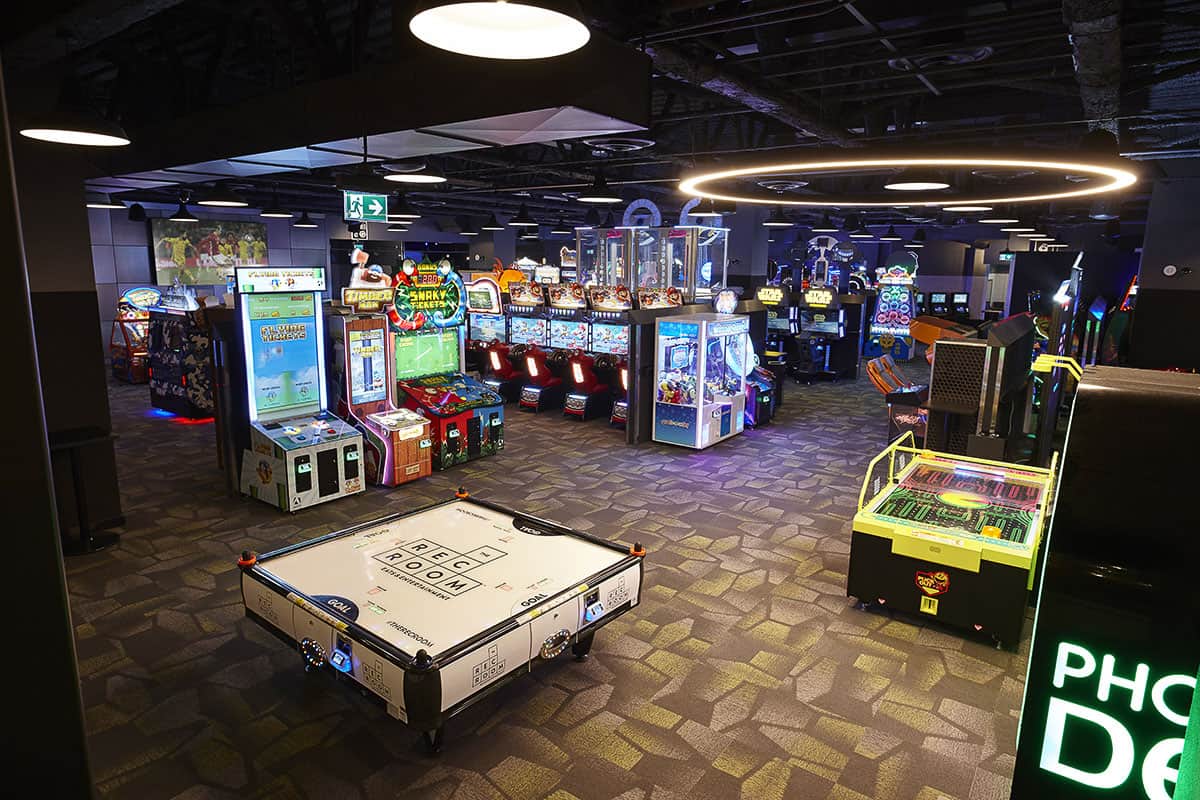 And there's so much more than games! Enjoy any big game on the big (really big) screens, show off your moves on the dance floor, or even catch a comedy show for gut-busting laughs. And grab a bite at the Three10 (3 territories, ten provinces) restaurant. The menu is inspired by the Canadian landscape and true expression of what it means to be Canadian.
A night out at the Rec Room will give you memories for a lifetime.
Travel the World Without Leaving the Mall
When you come to West Edmonton Mall, there are times when it feels like you're not in Edmonton at all, as you can experience themed streets that give the feel of another place. BRBN Street (Bourbon Street) is one of them. Named after the famous Bourbon Street in New Orleans, you'll get the same vibe (noisy, raucous, nocturnal) as you walk by the many busy restaurants, pubs and bars. There are so many options to choose from and satisfy any craving (our favourites are Five&Dive and 1st Round).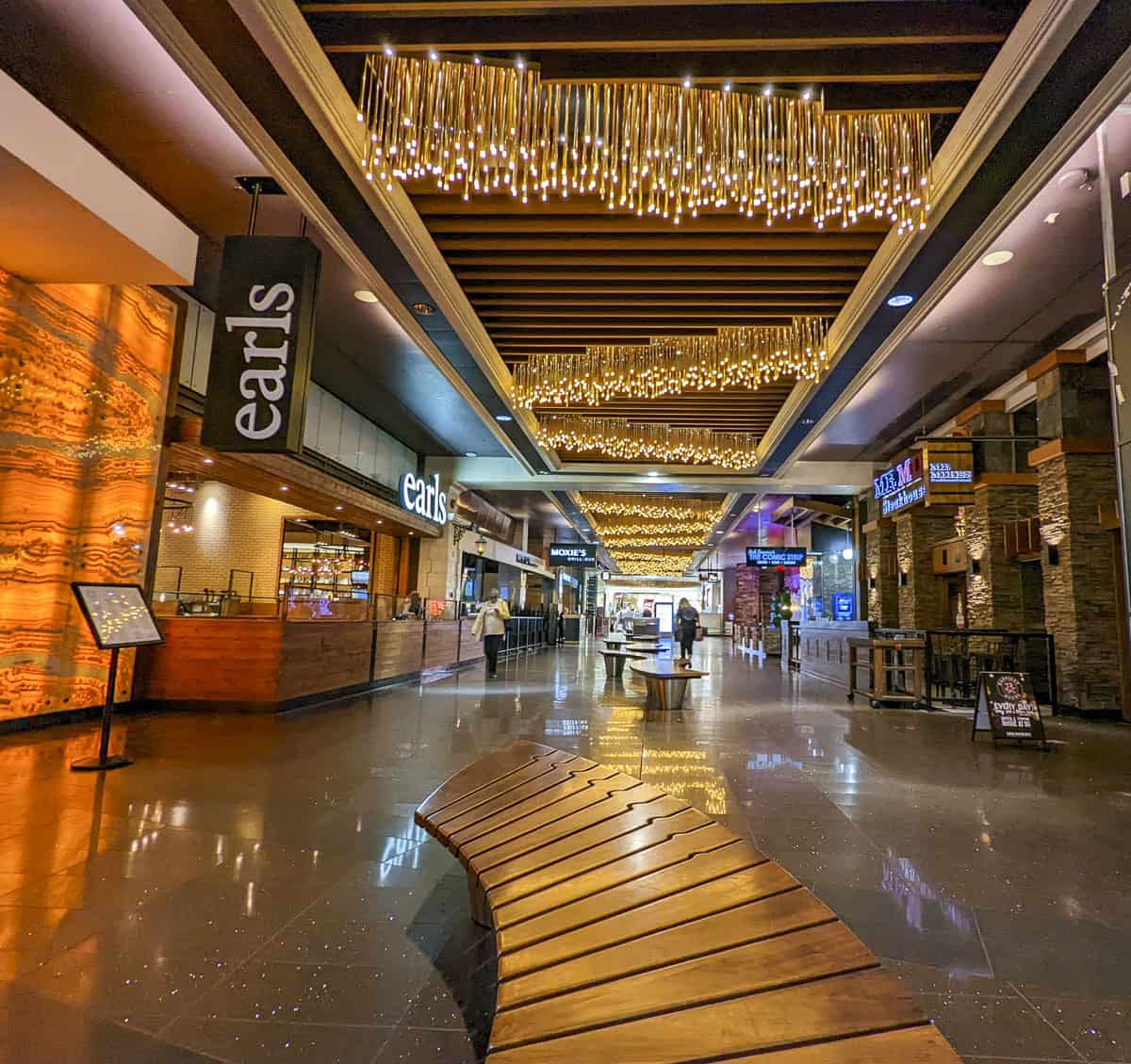 Want to feel like you've been whisked off to Europe? Wander down to Europa Boulevard and feel like you're walking through a charming European village. Natural light shines through the glass-domed roof on the lampposts and building façade as visitors wander through and browse at the many high-end boutique shops. It's a must-see if it's your first time at West Edmonton Mall.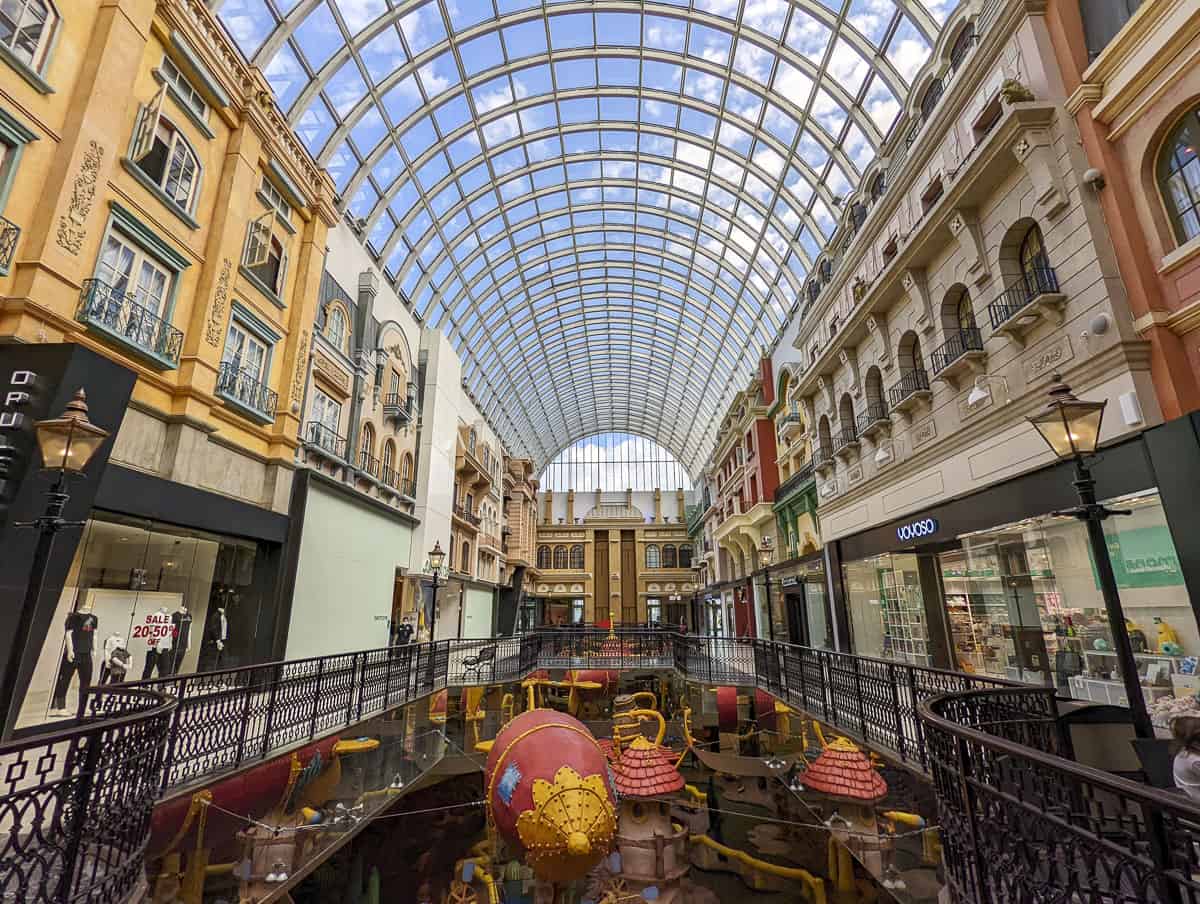 Bust a Gut at a Comedy Show
If you need a laugh, check out Rick Bronson's The Comic Strip. Located on Bourbon Street in West Edmonton Mall, the comedy club features some of Edmonton's and the country's top comedic acts. The venue is praised by both artists and attendees as one of the best in the world and the stage has seen many performances from artists on HBO, The Daily Show, Tonight Show, Just for Laughs Festival, Comedy Central, and many more!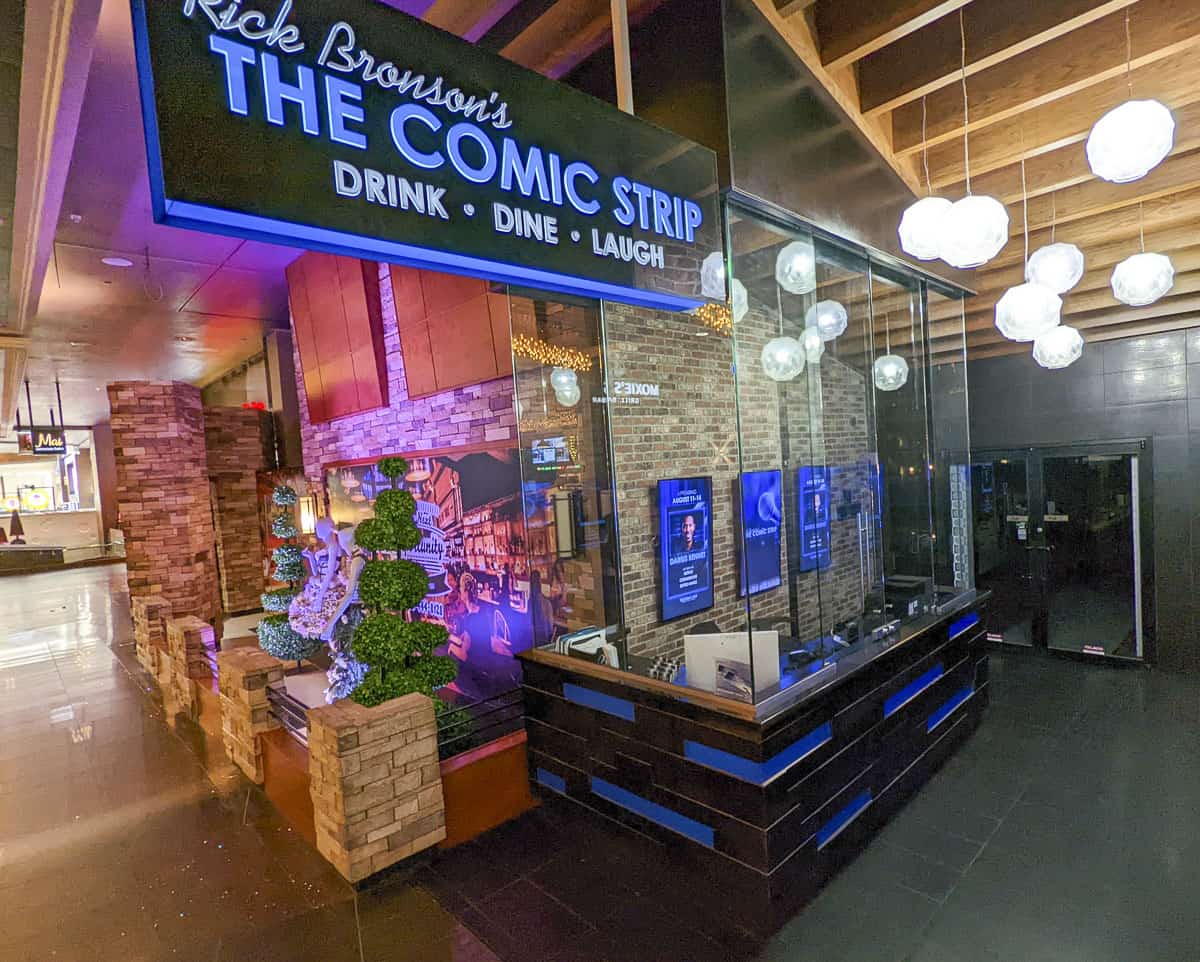 Enjoy Dinner and Drama All in One Place
Jubilations Dinner Theatre has been around in Alberta for over 20 years. They combine a four-course meal (served by the actors) with an unforgettable live show. It's a unique and truly Canadian experience, and you are guaranteed a good time! Because it's live, anything can happen, including the actors potentially pulling you onto the stage. There are nightly shows and many different options to choose from!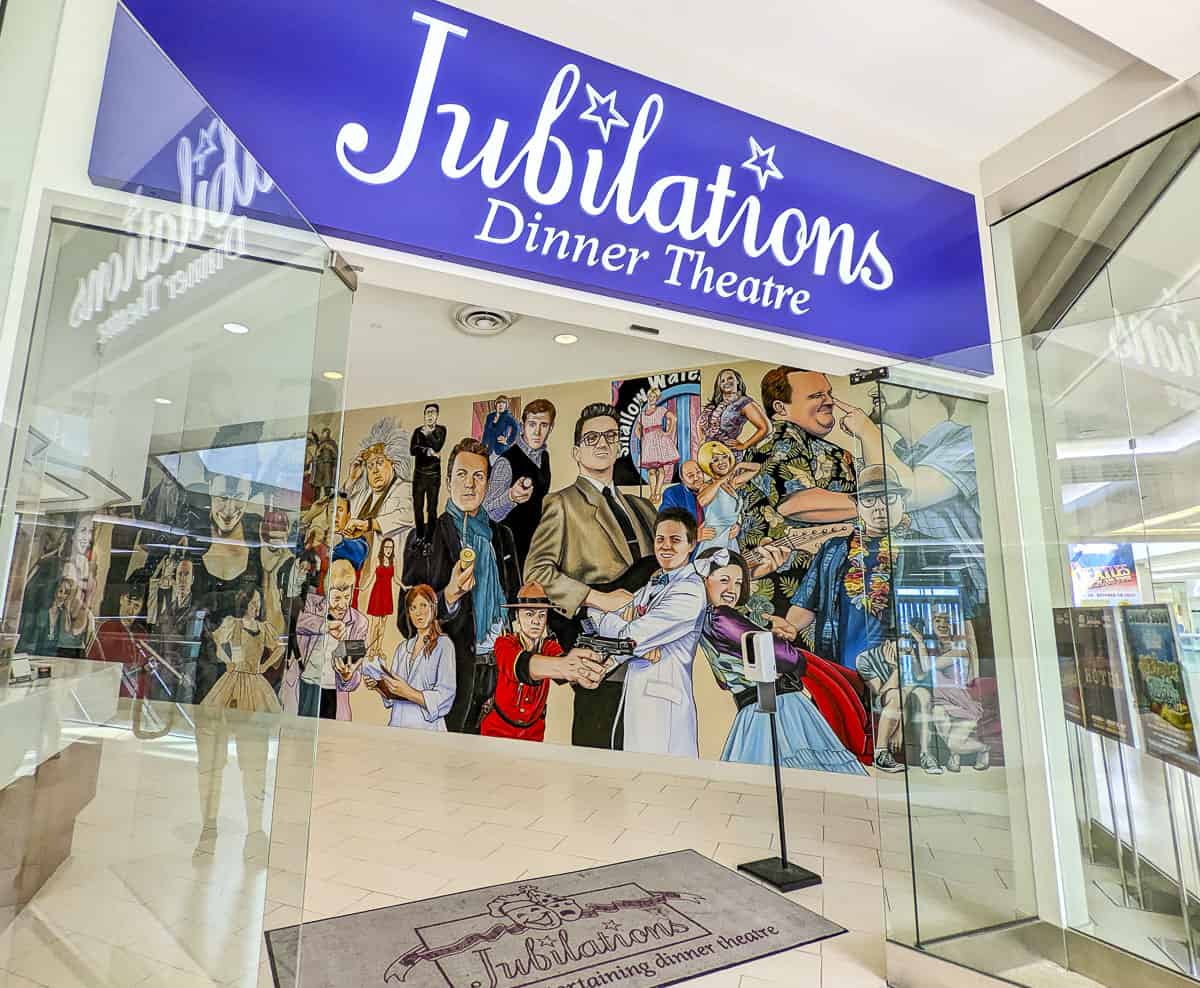 Book a Theme Room at the Fantasyland Hotel
The Fantasyland Hotel is rated one of the most unique hotels in the world because of its super fun theme rooms. There are 28 themed rooms (15 luxury theme rooms) which will make your stay A LOT more memorable.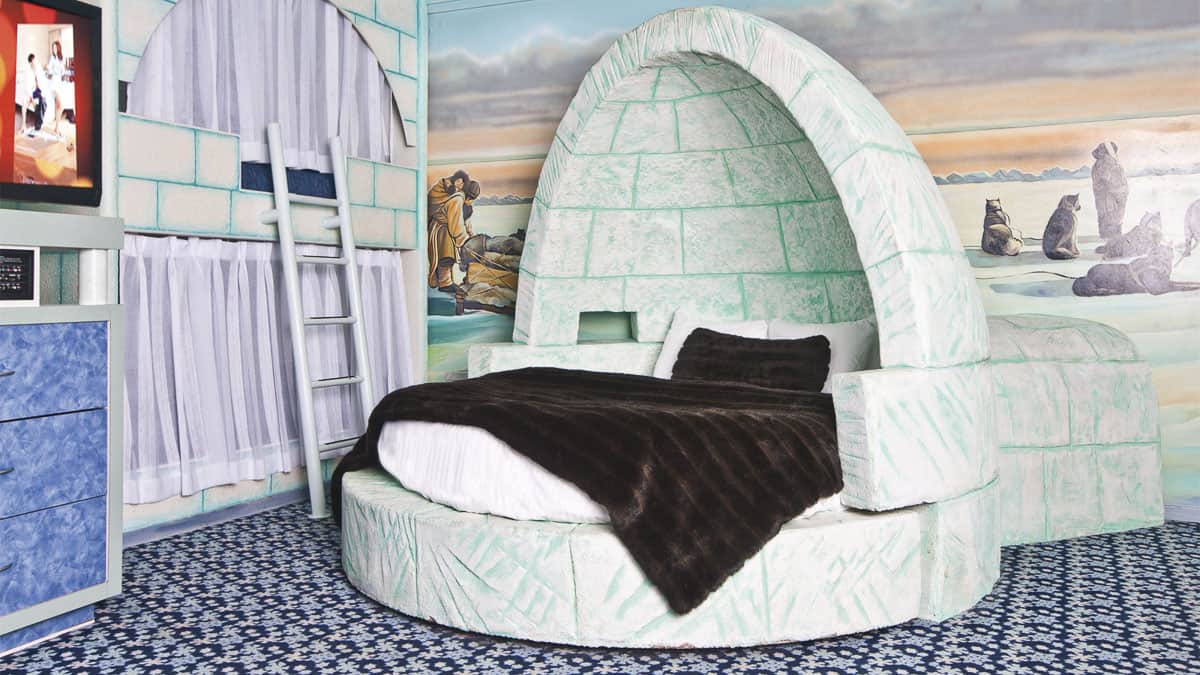 Guests can stay in the Luxury Igloo room, where you will sleep under an igloo dome in a round king-sized bed – plus it comes with a 4-person jacuzzi! Or blast off into the Luxury Space room, perfect for the family with a king-sized bed, two space-pod bunkbeds and a galaxy theme throughout. Or for the morbid fans how about a night in the newest luxury room – the Gothic Princess Room where you will sleep in a queen-sized carriage bed driven by a skeleton driver (we don't make this up!).
There are normal business executive rooms, superior rooms, and suites available too.
(On a side note, if you want a less-exciting stay, there is a second hotel directly across the street at the West Edmonton Mall Inn.)
Where to Eat in West Edmonton Mall
You'll never go hungry at West Edmonton Mall. There are 25 different restaurants ranging in all sorts of cuisines. And scattered throughout the mall are multiple food courts with over 50 different choices of places to eat from.
Need to stop for a quick coffee? There are plenty of cafés and coffee shops in West Ed and our personal favourite is Reinette Café & Pâtisserie.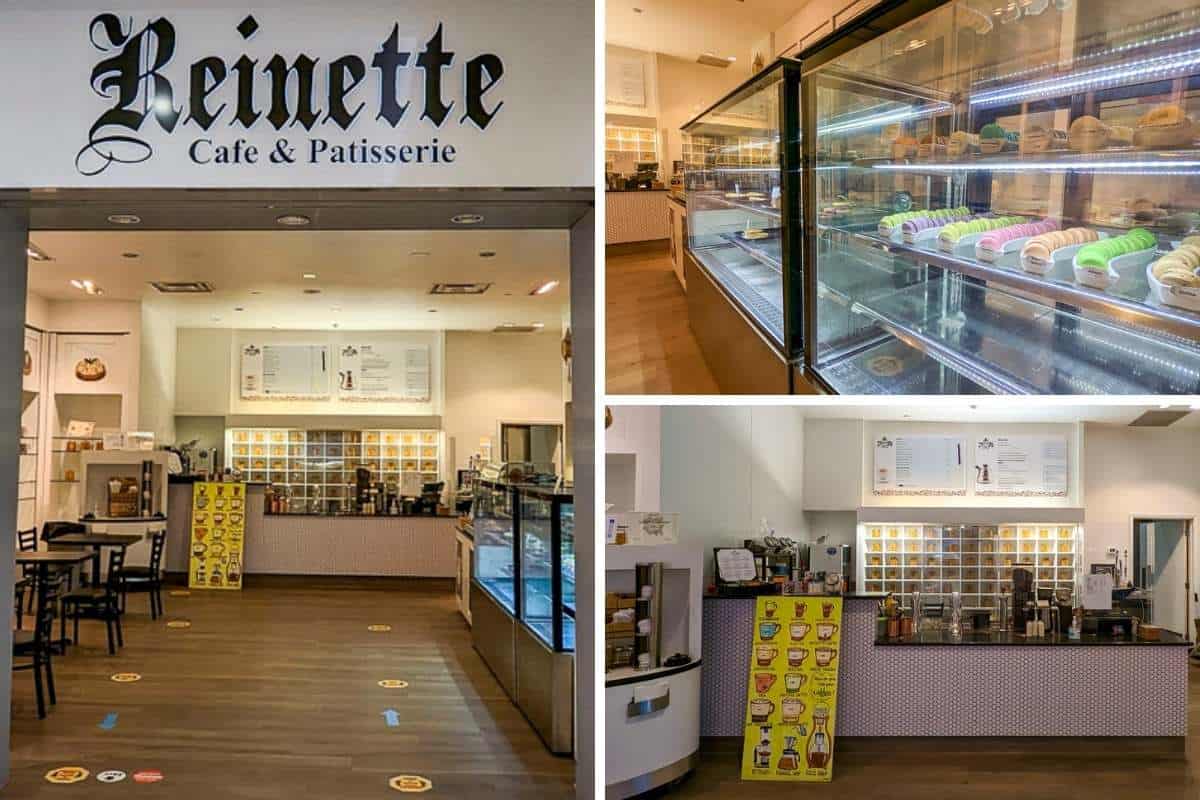 WEM Multi-Play Pass
There are easy ways to save money at West Edmonton Mall. The first is to keep an eye on their "deals" page. Here you will find all sorts of promotional discounts at various shops, restaurants, and places throughout the mall.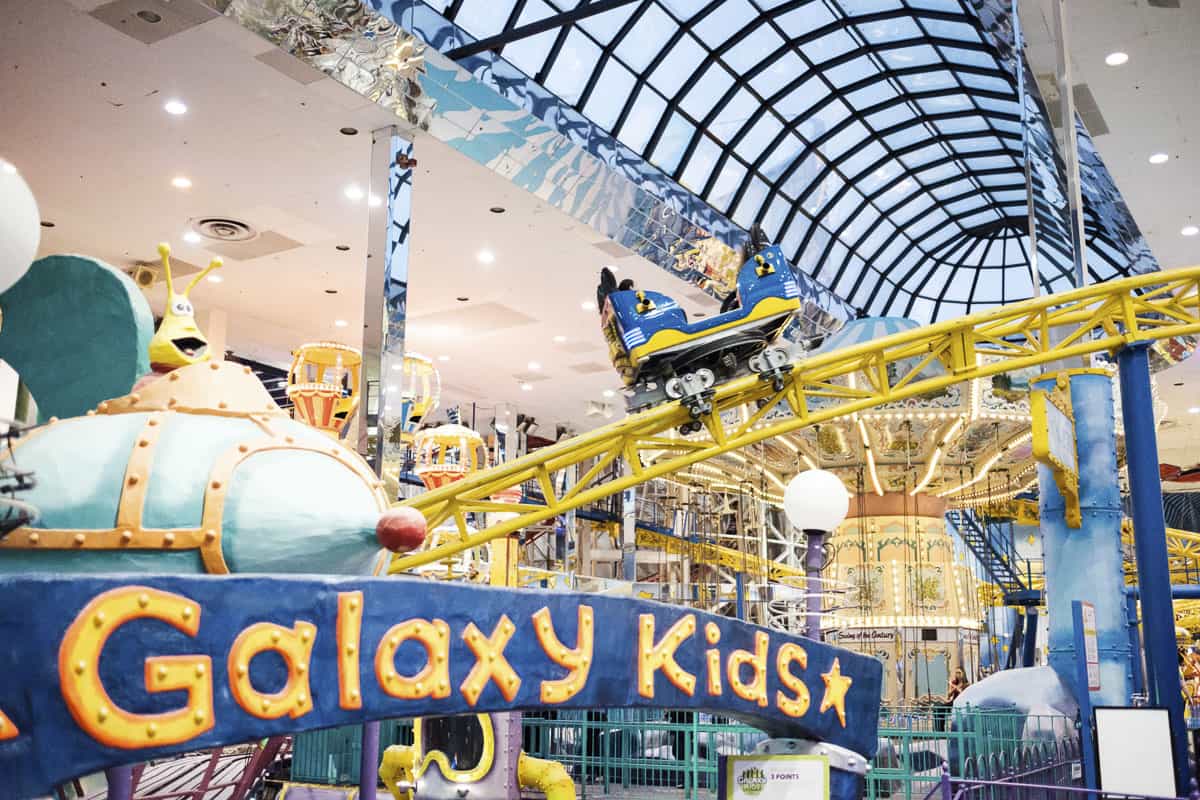 If you're thinking of coming to the mall and attending various attractions, the Multi-Play Pass will save you plenty of money. The pass gives you admission to Galaxyland, World Waterpark, Sea Life Caverns, Ice Palace, Professor WEM's Adventure Golf, Dragon's Tale, Ed's Bowling and Crystal Labyrinth Mirror Maze. It also gets you discounts on food and non-alcoholic beverages and other attractions in the mall.
If you're exhausted and need a break from #MallLife, there are many great Edmonton hotels to choose from for a rest, and also an exceptional lineup of Edmonton restaurants not to be missed!
Or if you just want a quick break before getting back at it, then you can also sample some of these lovely Edmonton cafes and coffee shops.