Disclaimer: This page may contain affiliate links. Please review our full Terms and Conditions for more information and our Privacy Policy. Note that any pricing, operating hours, or other such information provided below may have changed since initial publication.
Compiled by the Road Trip Alberta team
Last updated on February 22, 2023
If you happen to be in Cowtown and bowling is right up your alley (SORRY, that's a terrible pun), then this is the article for you. There are plenty of places to lace-up those stylish shoes and toss strikes down the lane, but if you really want to have an exceptional time with your friends or family, then try out one of these Calgary bowling alleys.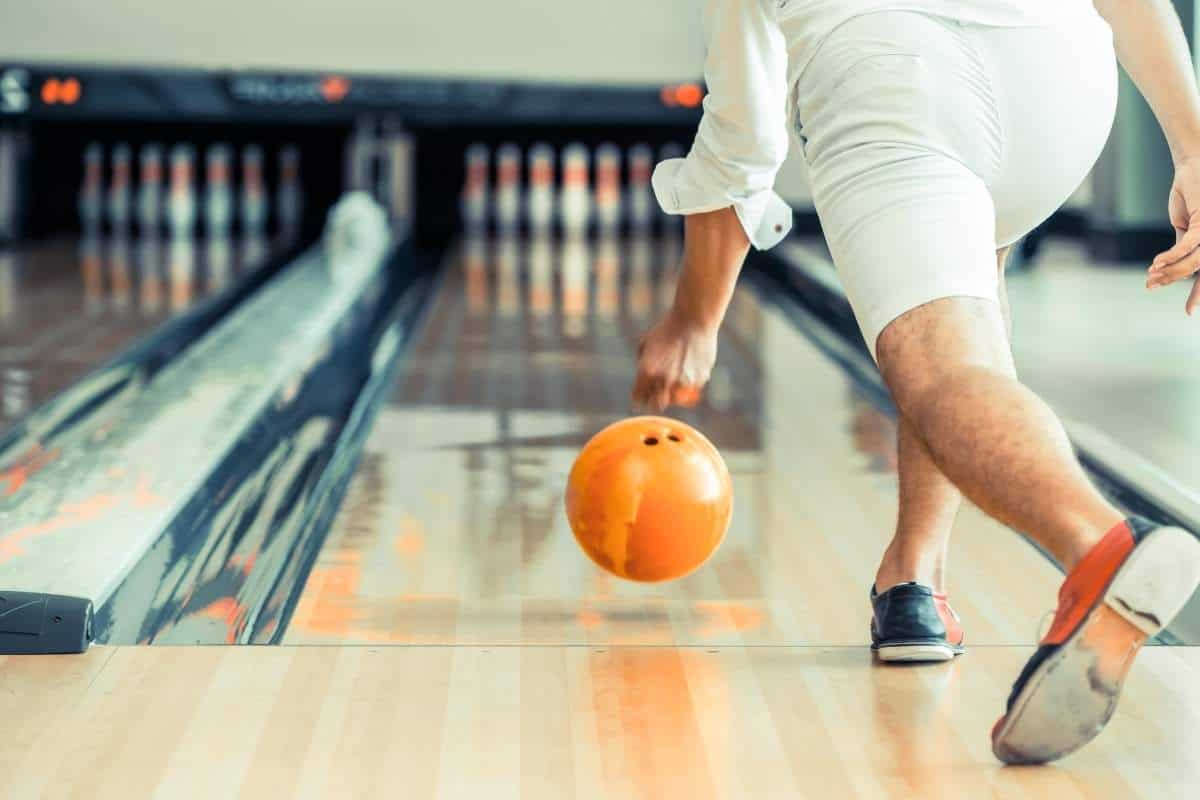 8 Awesome Calgary Bowling Alleys
Let's Bowl
Location: 2916 5th Ave NE
Let's Bowl is your one-stop shop for family bowling, kids' birthday parties, and corporate events. Located near the heart of Calgary, Let's Bowl offers players special food packages including a pizza bowling package that comes with a 12-inch pizza of choice and a 'Perfect Game' package that includes pizza and an appetizer on top of lane reservation.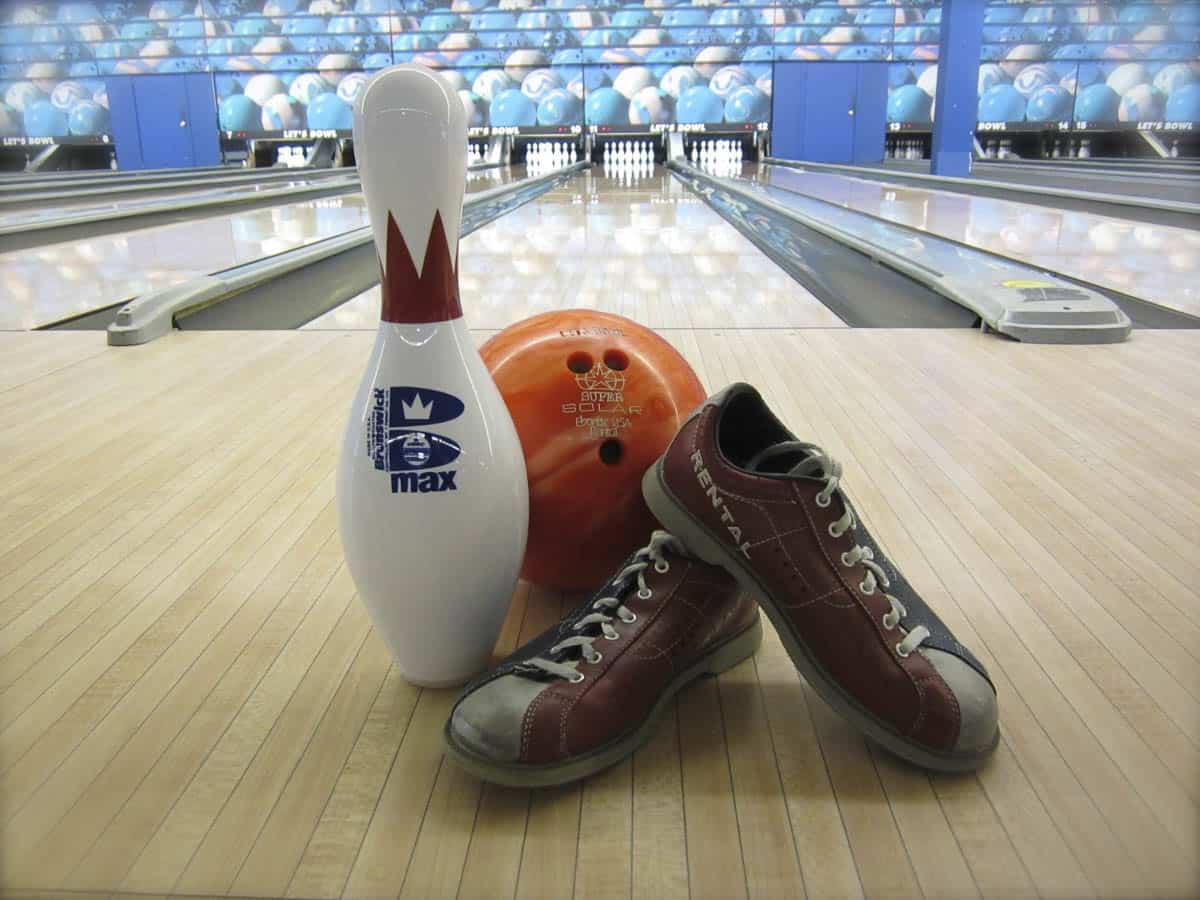 Let's Bowl is quite a busy location, so booking your dates ahead is strongly recommended. You can reserve a lane by filling out the form online. You will need to reserve at least an hour of gameplay. For parties larger than 25 players, you will need to contact the club directly.
The Bowling Depot
Location: 5255 McCall Way NE, #146
The Bowling Depot is a family-oriented bowling centre. They offer 24 lanes of 5-pin bowling (plus glow bowling on the weekends for a bit of fun), private rooms for your next birthday party, a full bar, and a short-order food menu.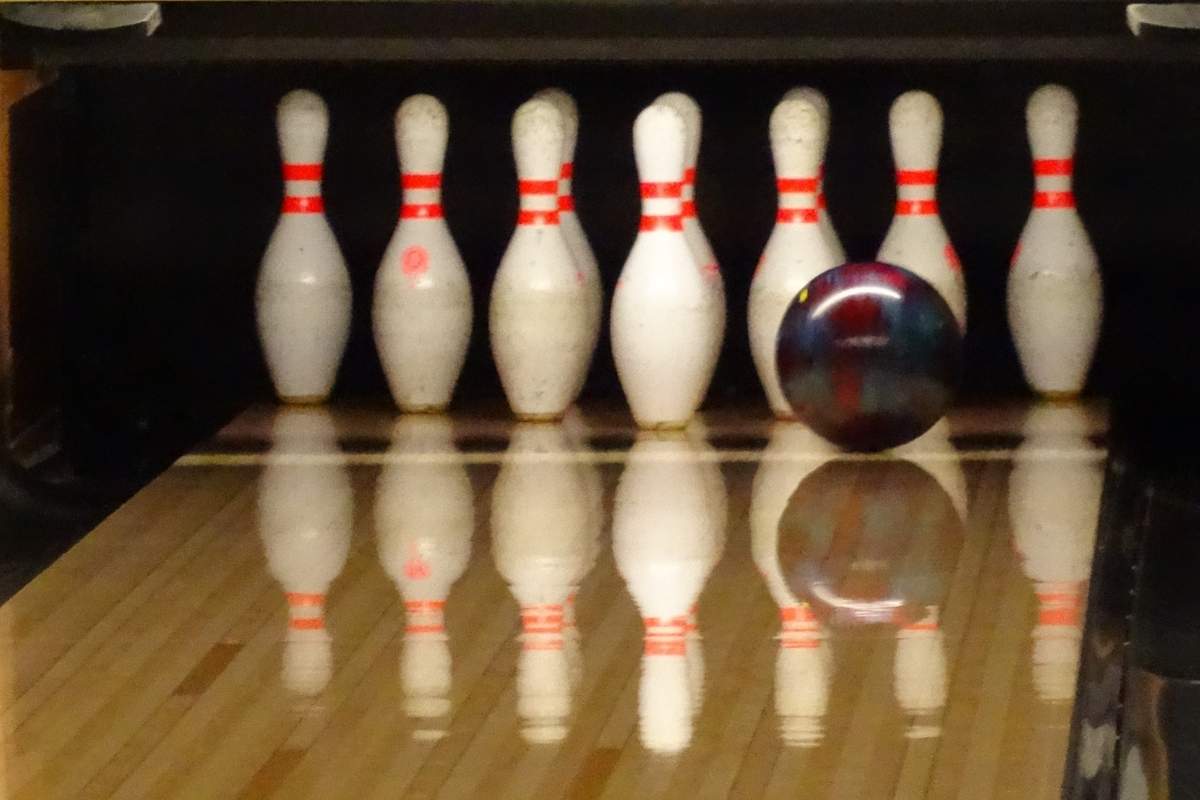 Once located in the Deerfoot Mall, their current location is at Airways Crossing. The Bowling Depot organizes a variety of adult and youth bowling leagues, and you can search for their highest scores proudly displayed on their website by clicking on the Hot Shots tab. Contact the owners to have your best games announced!
Toppler Bowl
Location: 7640 Fairmount Dr SE
Toppler Bowl has 16 lanes of 5-pin bowling available for birthday parties, corporate events, or just a fun night out with the family. Kid's birthday party packages suit a wide range of budgets and they also offer packages geared towards a more mature audience.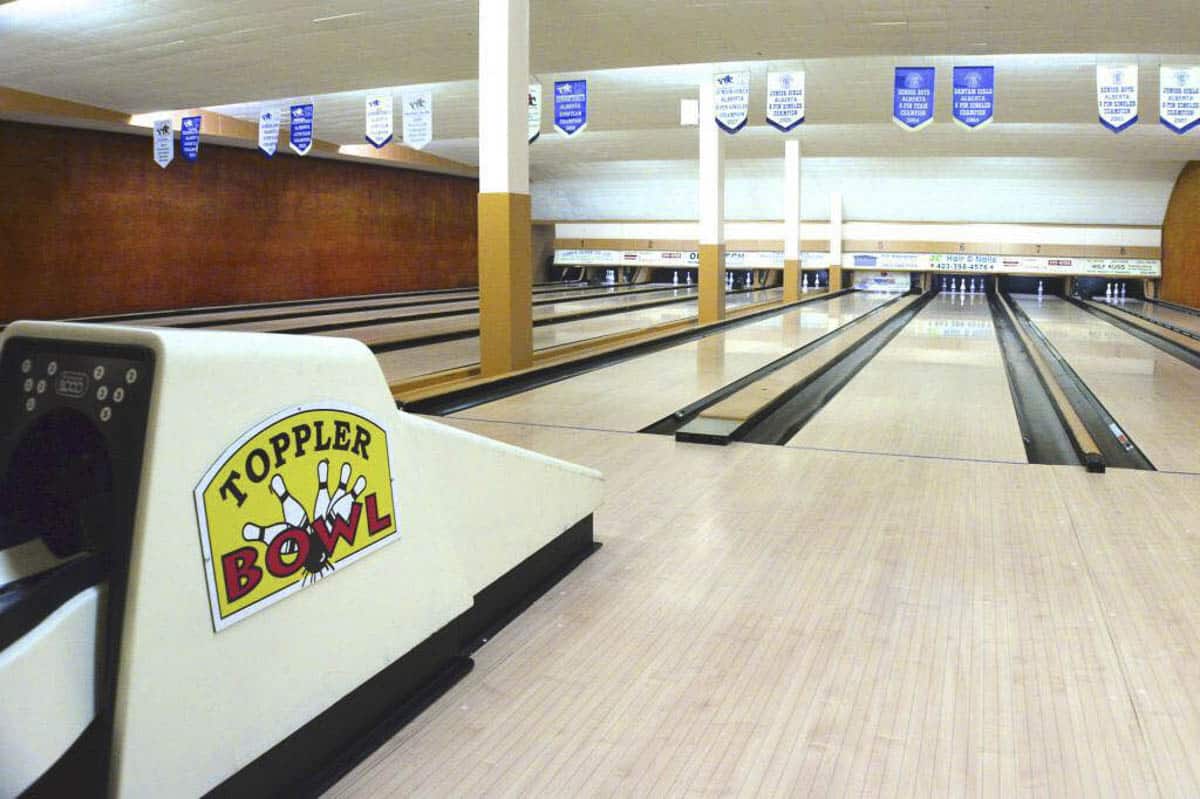 If you're interested in joining a league there are 3 to choose from including adult, youth, and mature adult leagues. Youth aged 3-19 can take advantage of their youth bowling program which is a fun way to meet new friends and compete for trophies and titles. The end of the year culminates in a banquet for members.
Mountain View Bowl
Location: 3919 Richmond Rd SW
Retro lovers will especially dig bowling at Mountain View Bowl, as the decor in this place is a total throwback to the 1950s. And unlike many of the other bowling clubs on this list, Mountain View Bowling offers both 5 and 10-pin bowling.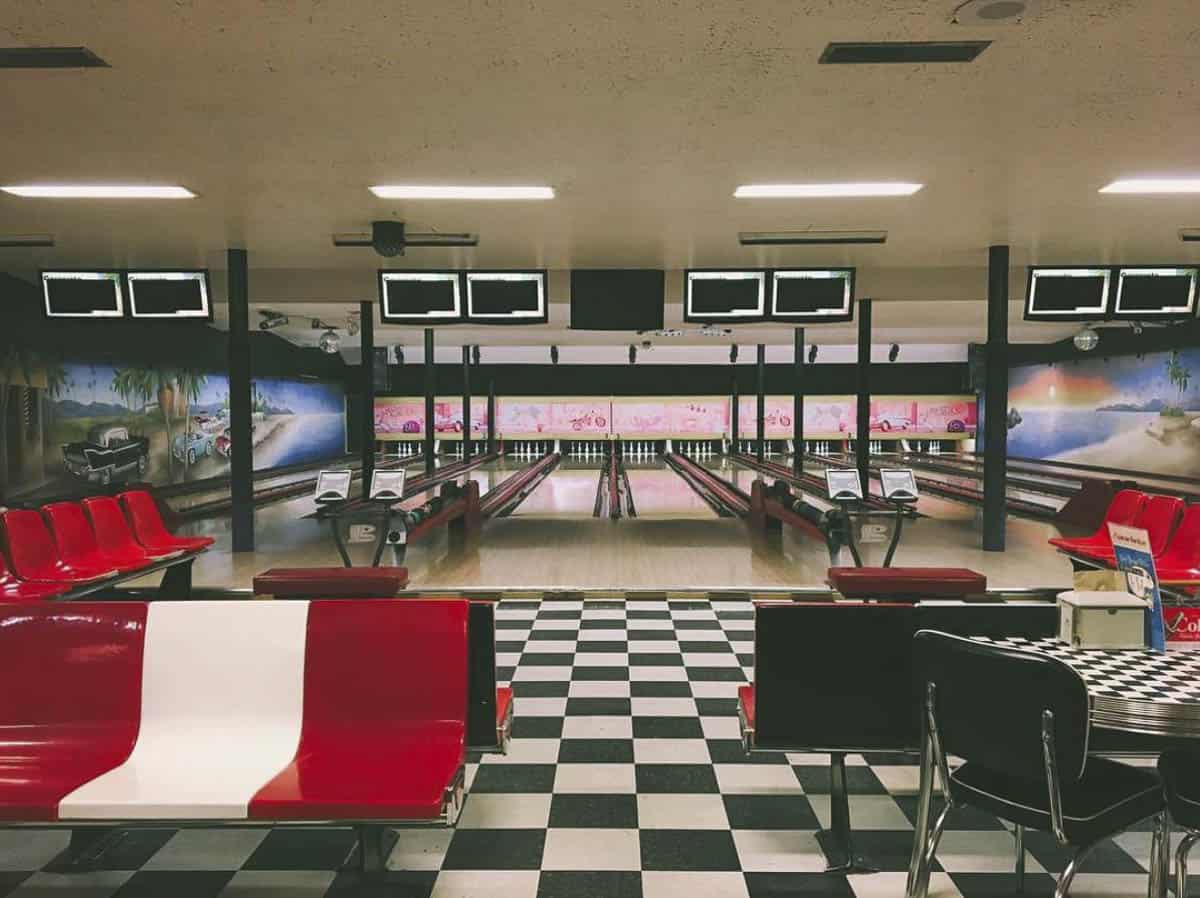 In addition to hosting birthday parties and corporate events, Mountain View Bowling is also open for public bowling 7 days a week, and anyone looking to join a league can fill out a registration form every September for the upcoming year.
YYC Bowling and Entertainment
Location: 1130 42 Ave SE
YYC Bowling and Entertainment isn't just about bowling (although it does offer a luxurious amount of 10-pin lanes – 3o of them!). You'll find a wide range of activities as you navigate your way around, including billiards, mini golf, and an arcade. This is the perfect party venue, with a game for everyone. And if you make it there on any Friday, Saturday, or Sunday, you can even enjoy their spectacular glow-bowling with neon balls, music, and electric lights!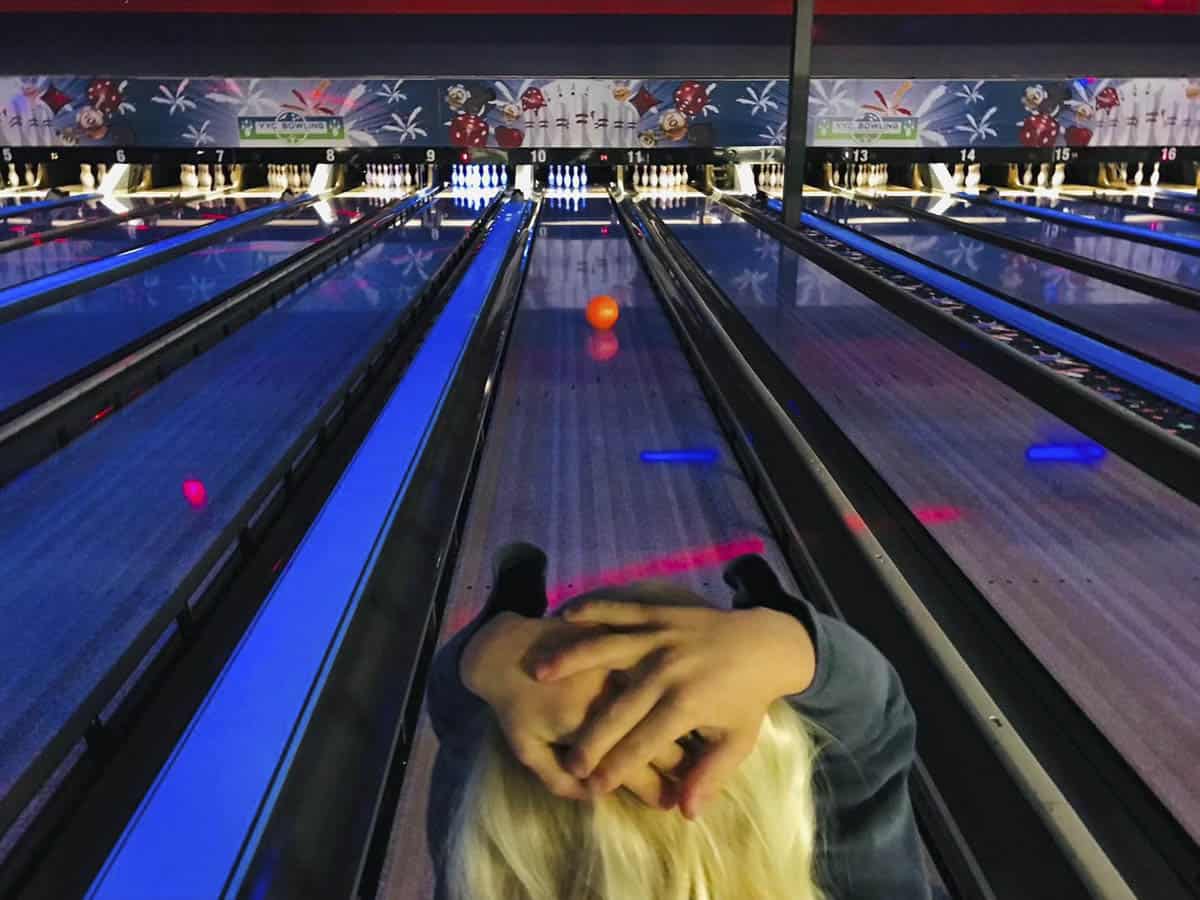 Young bowlers can get their first taste of league play at YYC Bowling. The league meets on Saturday mornings, and those who join can start earning scholarship money and participating in tournaments.
Paradise Lanes
Location: 3411 17 Ave SE
Paradise Lanes offers 18 lanes of 5-pin bowling. It is home to the annual Autumn Open, a major tournament offering a cash prize to the best doubles teams in the league. Prospective competitors can sign up via their Facebook page. If you want to stay in the loop, you can receive their e-newsletter, which updates readers on any press-related activities in the world of bowling.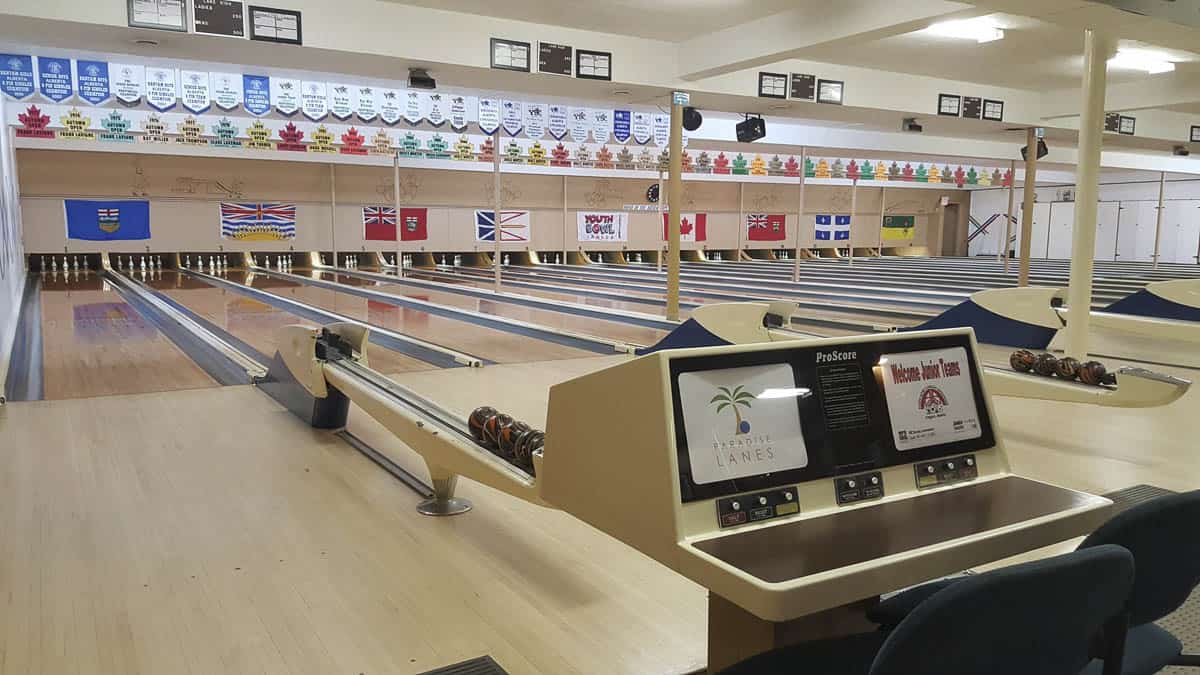 Paradise Lanes have adult, youth, and senior leagues playing every day, so public bowlers will need to call ahead to reserve their hour. If you're looking for 5 pin action, this is one of the Calgary bowling alleys you need to head to.
Chinook Bowladrome
Location: 6455 Macleod Trail
The Chinook Bowladrome is named after the warm westerly winds of Calgary. The Bowladrome offers 32 lanes to serious league players and casual, not-so-serious bowlers who are just looking to have a little fun.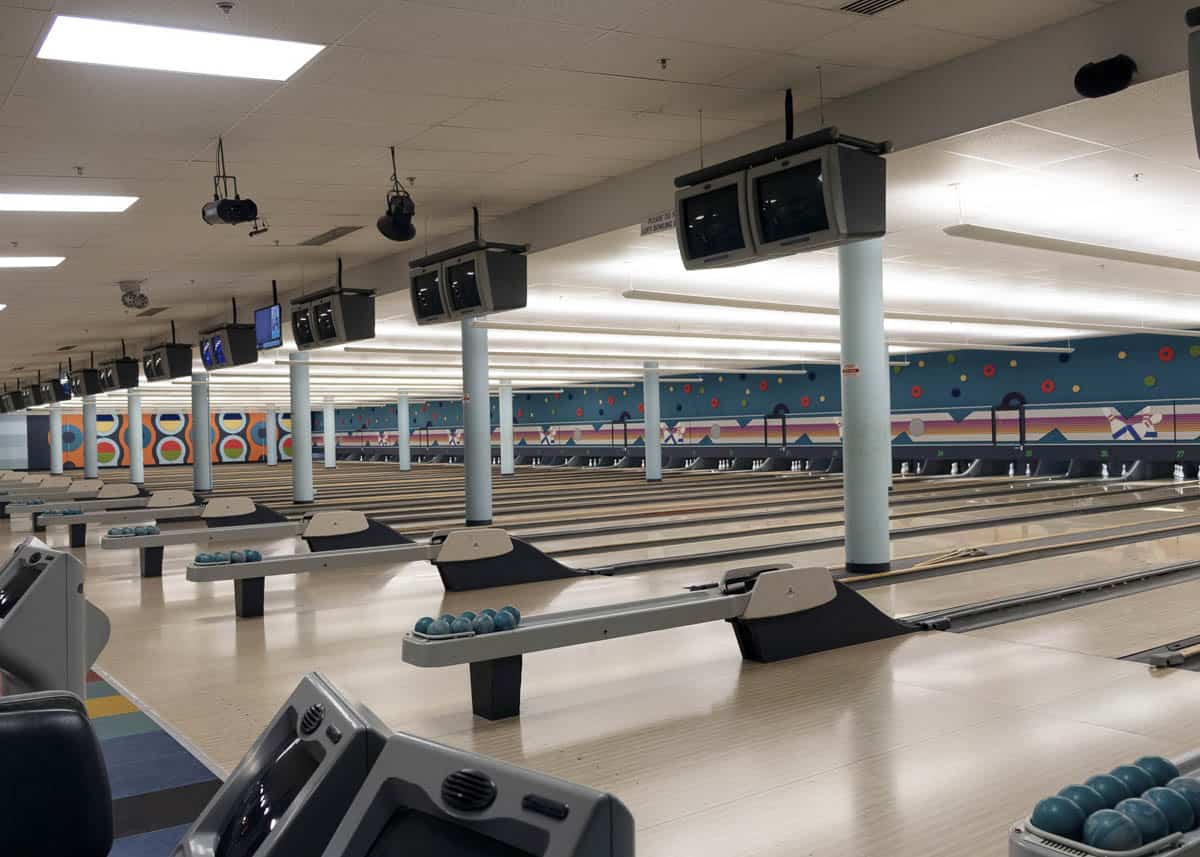 The Bowladrome is one of the more popular Calgary bowling alleys and the center opens its doors to anyone interested in joining a fun social league on Sundays at 6:00 pm for a fee of $10. Members can even enjoy perks like complimentary shoe rentals.
The Banquet
Location: 3953 University Ave NW #220
Have you heard of Duckpin bowling? Neither had we until we came across The Banquet in north-west Calgary. Duckpin bowling is a variation of 10 pin, with smaller pins (slightly lighter) and smaller balls (no finger holes), but it still has all the fun of regular 10 pin.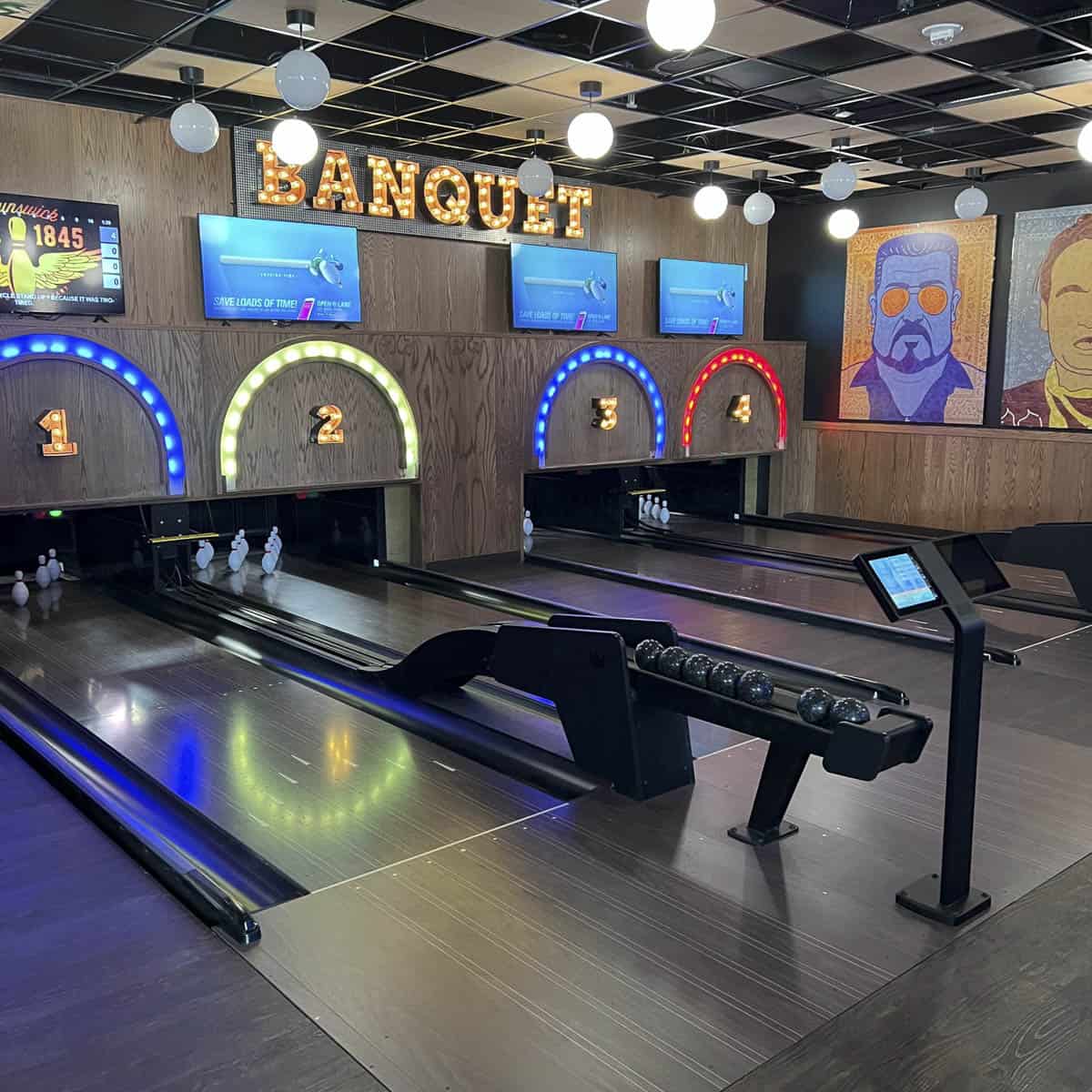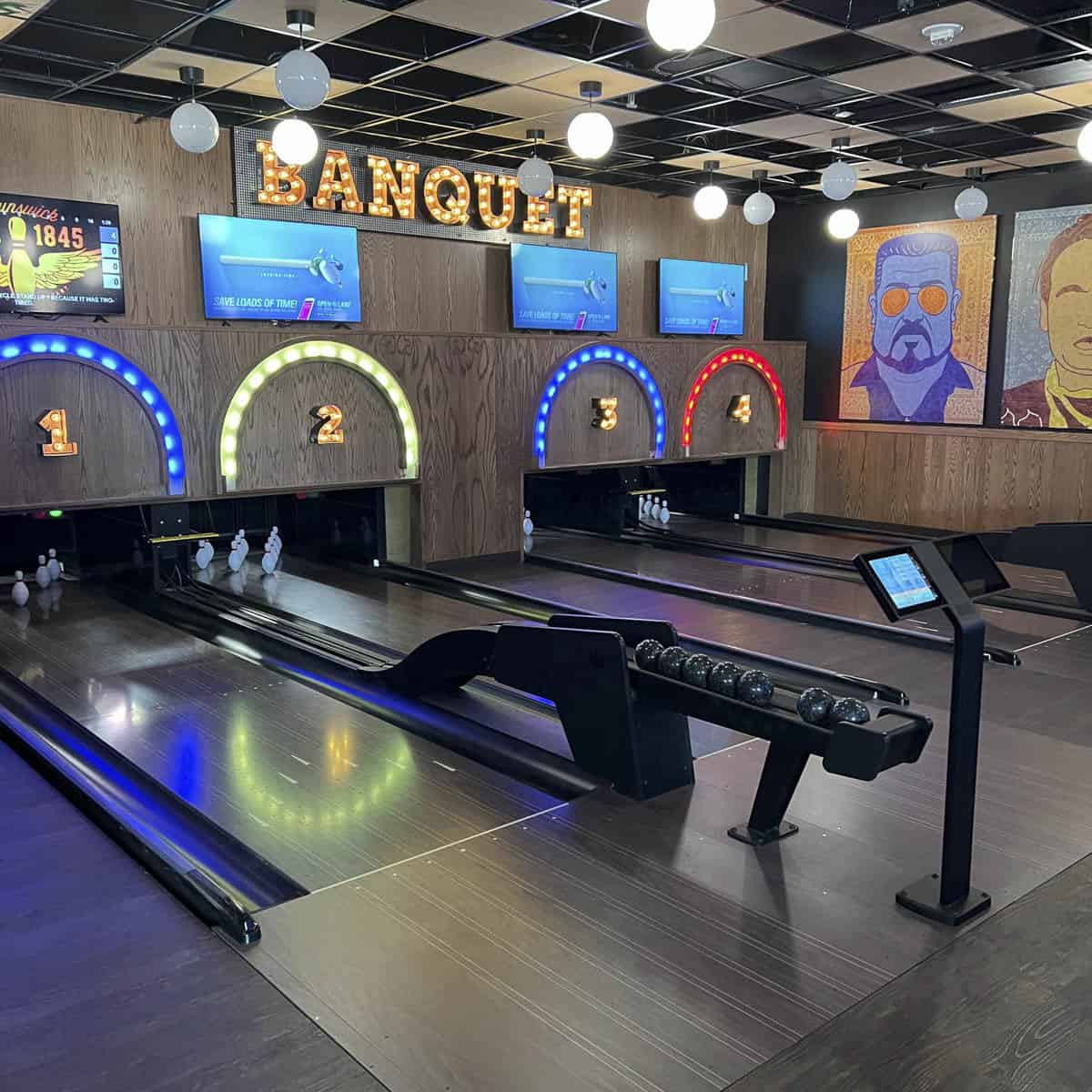 There are four small lanes in the Banquet and it's all ages until 8pm, then the kiddos have to scram to let the adults have some fun. There are walk-ins available but it's best to reserve your lane to guarantee a spot to play.
The National on 10th
Location: 6455 Macleod Trail
Looking for some bowling in downtown Calgary? Then the National on 10th is your only option in the YYC core. This Calgary bowling alley has one of the coolest decors including fluorescent lights, bright chairs, and a huge bowling ball accent wall. It's a popular spot for families (until 4pm), corporate and team building events, parties, or just a good night for beers and bowling.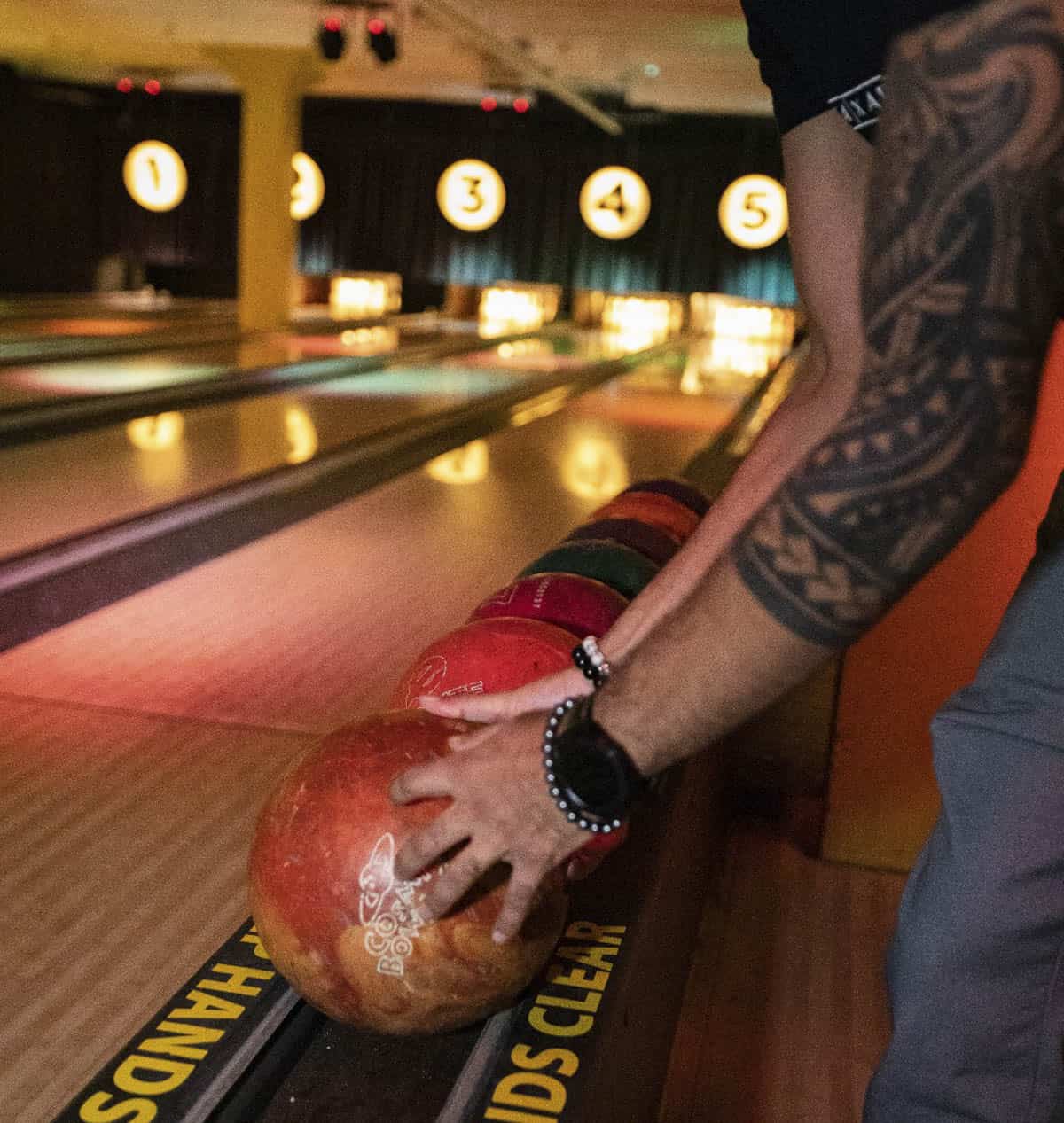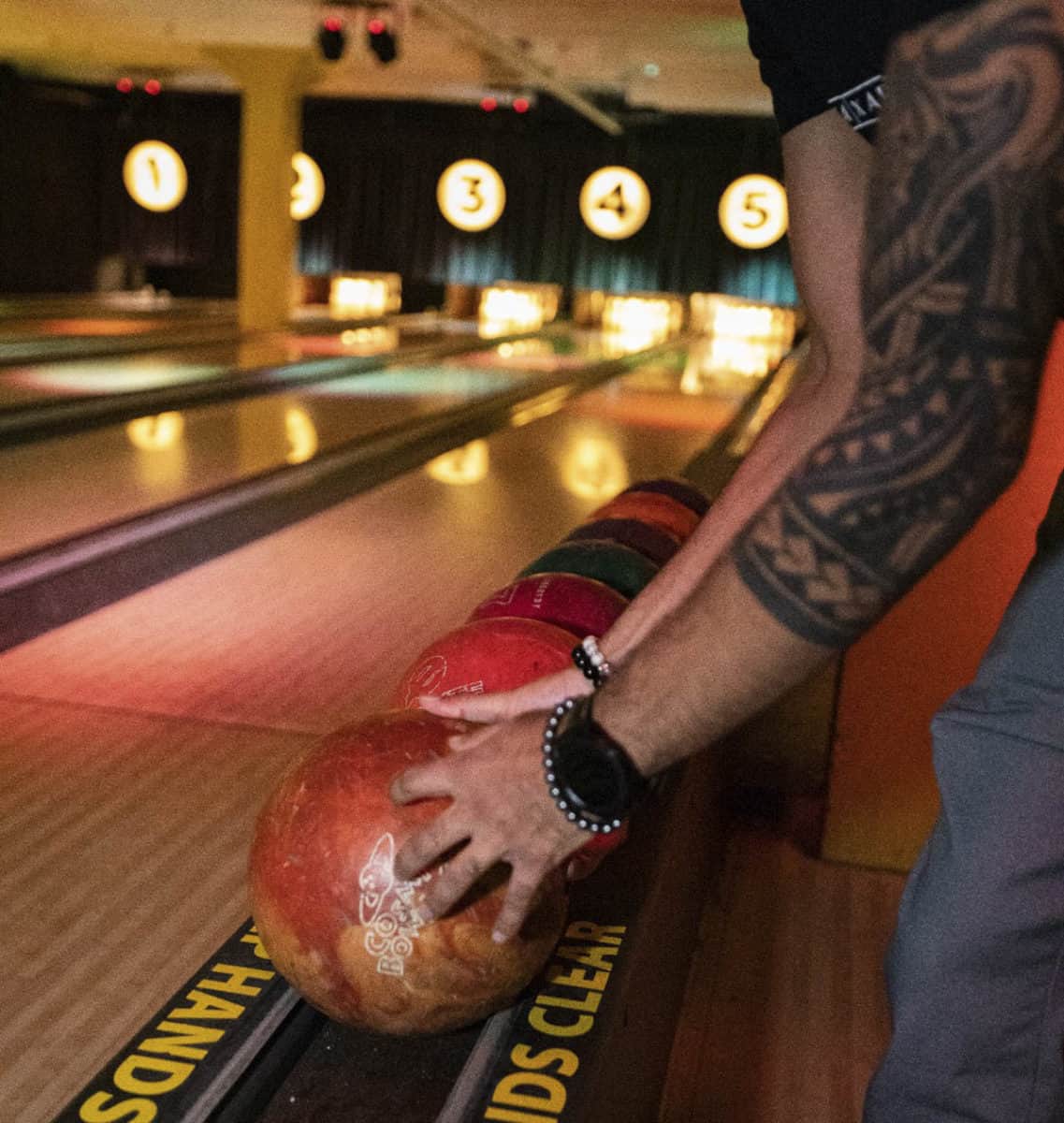 The eight lanes at the National are downstairs and can accommodate up to eight people for each lane. You can get a lane by walk-in but it's recommended to reserve a lane by emailing the team at bowling@ntnl.ca.
Bowl Alberta
Want a quick way to find what's available around you? Check out Bowl Alberta – a not-for-profit society whose membership consists of bowling centers across the province. It's where serious bowlers come for event updates, set up leagues, and everything in between.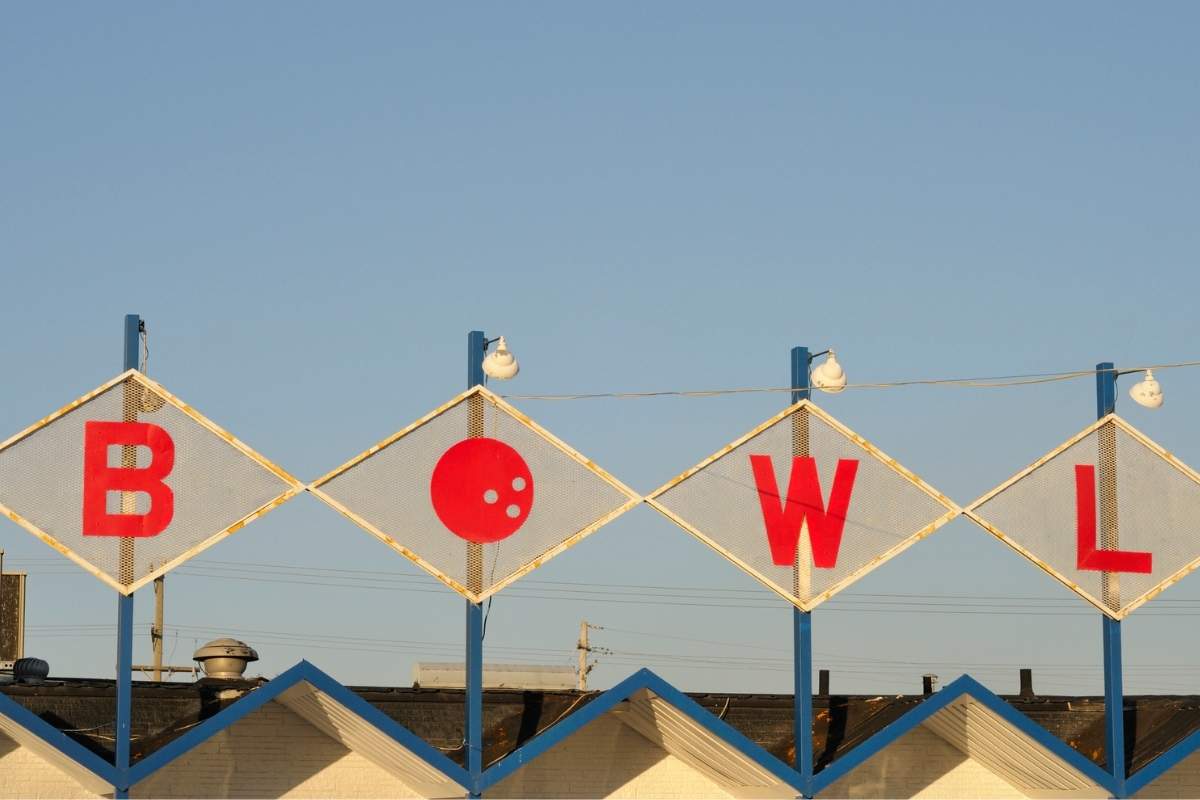 Bowl Alberta also sponsors several scholarship programs and championships. So not only does their slick website help you find centers nearby, but if you're serious about bowling, this is a society that you want to be a part of.
Looking for more to do in Calgary? Here are some suggestions: