Disclaimer: This page may contain affiliate links. Please review our full Terms and Conditions for more information and our Privacy Policy. Note that any pricing, operating hours, or other such information provided below may have changed since initial publication.
Compiled by the Road Trip Alberta team
Last updated on February 27, 2023
Escape rooms have become extremely popular worldwide, so it should be no surprise that they have also become one of the most popular things to do in Calgary. We personally love being tasked with looking for a word, a sequence, a pattern or a secret compartment to crack a clue and unlock the next! However, the sheer excitement of getting out of an escape room just in the nick of time makes every tense step along the way worth it. That's why we were so excited to dive into finding the best Calgary escape rooms.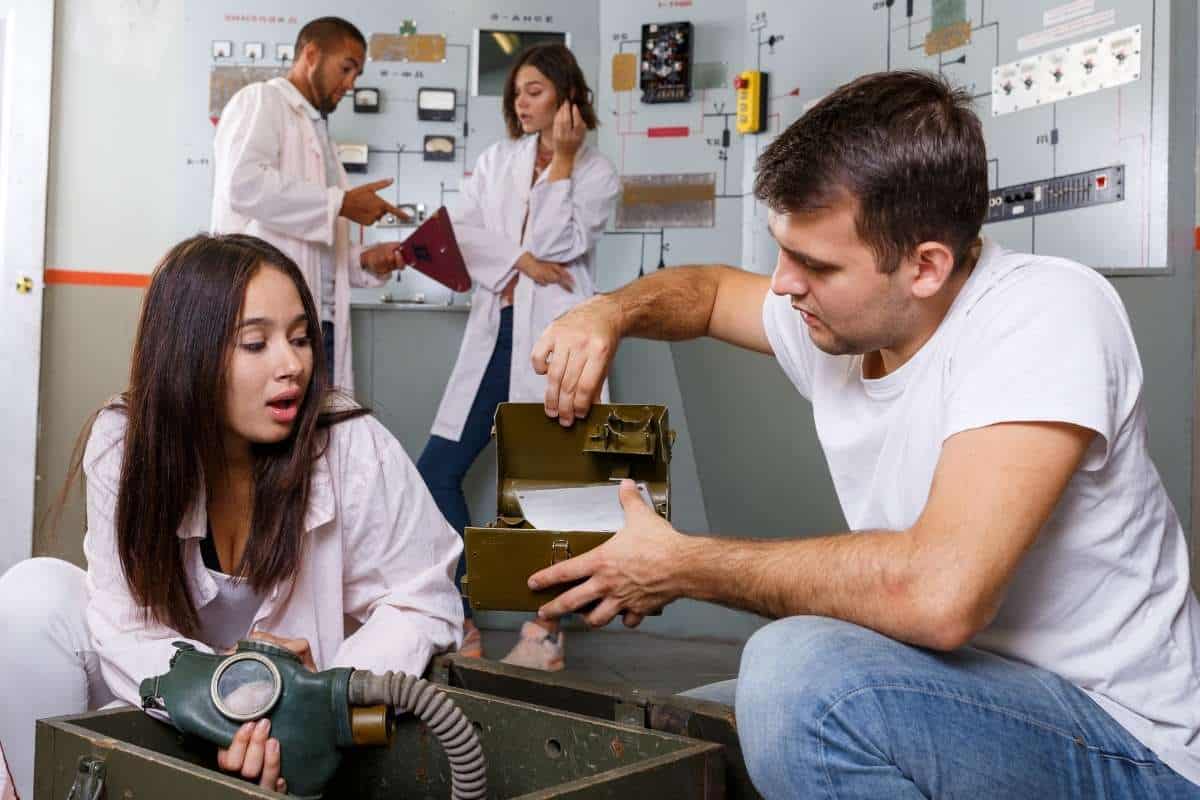 For those who don't know, escape rooms are themed sets with clues scattered throughout. Players solve puzzles and complete various missions before the time runs out. And there are plenty of options throughout Calgary, catering to groups as small as two people or handling large group functions.
The only question for you is, can you solve the clues to escape in time?
The Best Calgary Escape Rooms
The Locked Room
Locations: 9937 Fairmount Dr. SE, 2015 32 Ave NE, #15 5330 72 Ave SE #191
The Locked Room has three locations spread out throughout Calgary and boasts a total of 12 periodically changing unique and exciting escape rooms. The escape rooms vary in difficulty and feature challenging puzzles that will challenge you and your group of friends to escape before the clock runs down. High-quality props and well-thought-out sets give players a fully immersive experience, and previous themes have included a pirate mutiny, a train heist, a prison break and even a circus full of mythical creatures. But our favourite is a Super Mario-themed escape room set in Video Game Land!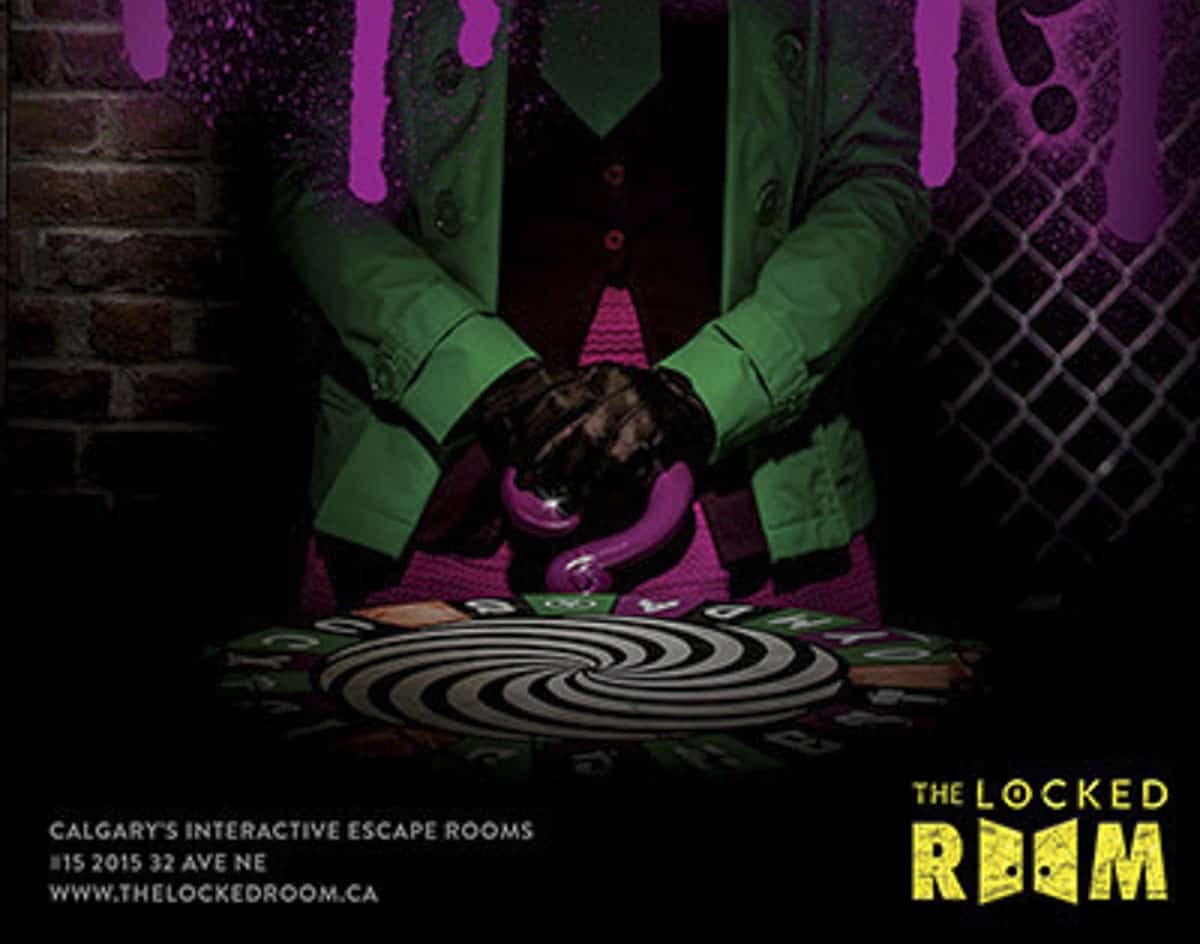 Their super-friendly staff strives to create a unique experience for each individual team. The Locked Room guarantees private bookings, and each reservation grants you and your team exclusive access to the escape room. You will never be paired with another group. What's more? The Locked Room offers corporate packages, which give you and your team access to 3 or 4 different escape rooms. Escaping requires communication and cooperation, which is why they are such a fun way to encourage team building. Team building packages can accommodate up to 30 players.
All rooms can be booked for a 60-minute time slot, and prices vary depending on your group size. In order to escape, players will have to leave their cell phones behind and work together to solve puzzles. Strict adherence to Covid-19 protocols guarantees that a staff member sanitizes rooms between gameplay.
Escape 60
Location: 1638 10 Ave SW
Located right in the heart of downtown Calgary, Escape 60 opened its doors in the fall of 2017. They have different categories for their 15 different escape rooms. The "Standard" rooms are 60-minute experiences, less expensive, and good for first-timers to escape rooms. The "Premium" escape rooms are award-winning, offer higher handcrafted quality and greater detail, sometimes more time (75 minutes), and the storyline and narrative are more enhanced. We can't wait to try the "Prank Dwight" Office-themed escape room!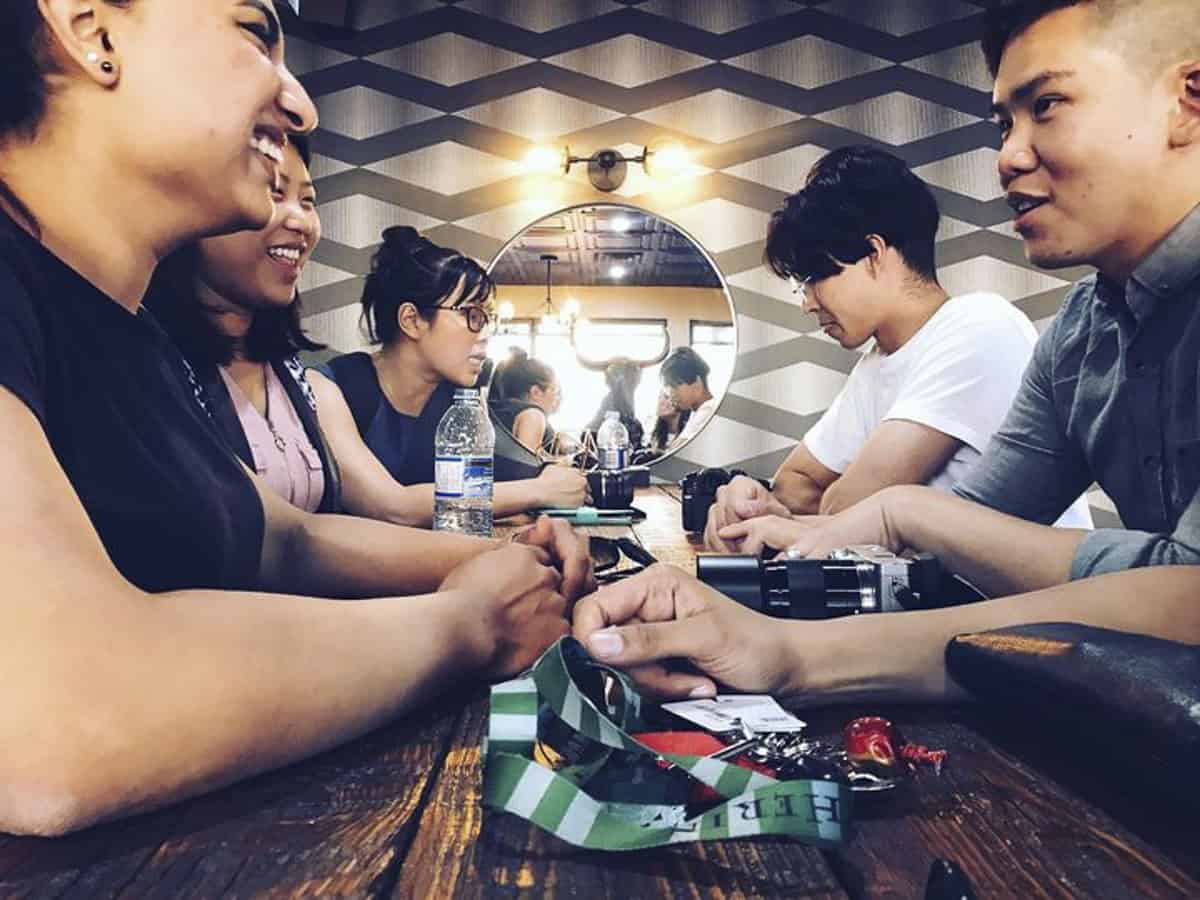 At Escape 60, they also offer special events packages for birthday parties, corporate events and even marriage proposals. And the 18+ escape room is so much fun for adults who are looking for escape games that other escape rooms in the city just don't have, including a wet bar that features an impressive cocktail menu. So take a seat while you wait for your room or reminisce with your friends about your wonderful experience once it's over.
What makes Escape 60 one of the most relaxed Calgary escape rooms is their Escape at Home. It's an experience to have an escape room right from the comfort of your own home. Using modern technology, they offer three experiences that can be shipped directly to your door. Games include a cocktail lab, which requires users to solve puzzles in order to unlock a secret cocktail recipe; an interactive wizard-themed Dark Diary; and a fun virtual team-building experience where all the puzzles can be solved virtually in small groups over Zoom.
Trapped
Location: 1139 Kensington Rd NW
Trapped is one of the largest escape room franchises in the world. With locations across Canada, they are set to expand into the United States and Europe in the coming years. Their Calgary escape room location can be found in the upscale neighbourhood of Kensington. Its prime location is transit accessible and is within walking distance of restaurants, pubs and cocktail bars, making it an easy choice for your next night out.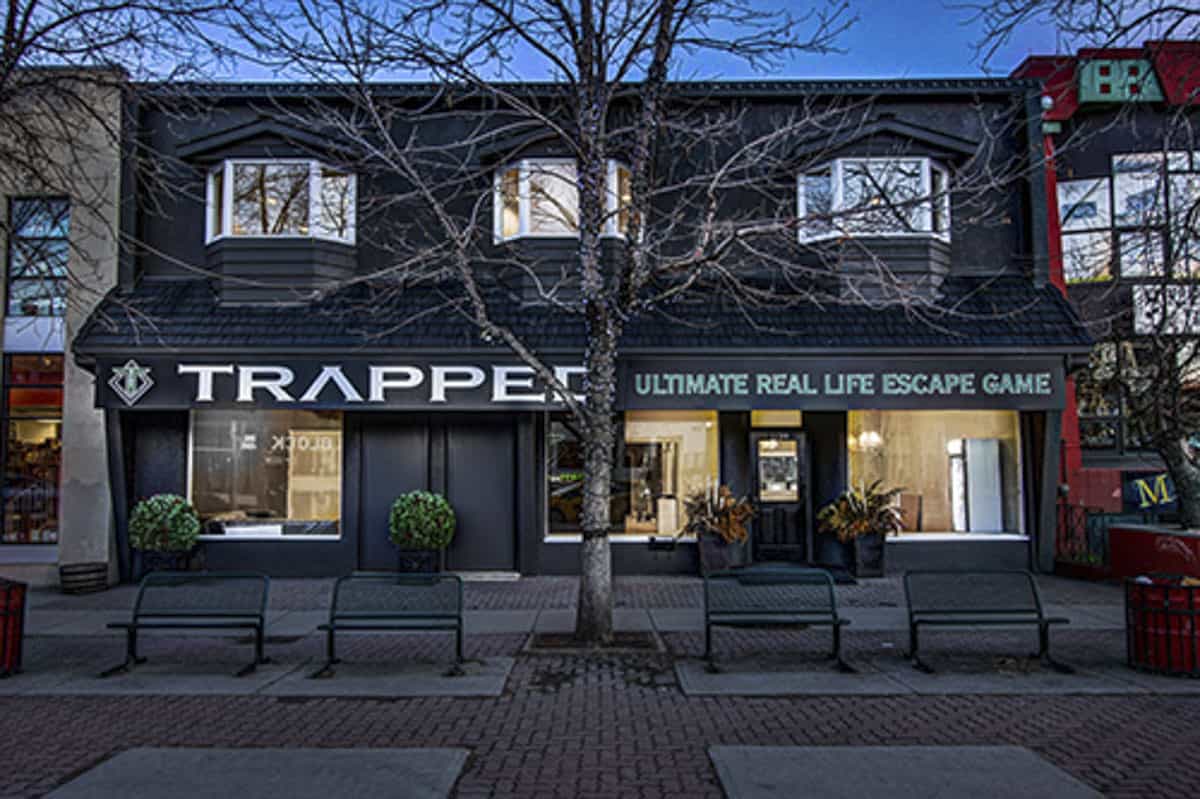 It also happens to be the largest escape room in the city, offering six rooms for your and your team to be locked into. Trapped escape rooms have various themes, including a medieval prison and a spooky carnival. Teams will need to put their problem-solving skills to use in order to escape before the 60 minutes is up. Smaller rooms can accommodate teams of 2-10 players, but they also specialize in large groups, so why not treat your entire family to an escape room experience?
Trapped is currently running a special 'back-to-back' promotion on games that saves you $3.00 if you book to play a second time on the same day. You can also play for free within three days of your birthday (you will need to provide your ID), and first-timers can save 10% and get a free membership card by participating in their social media promotion. These promotions can be combined with each other, but note that some vary by location.
Arcadia Adventures
Location: 6012 3 St SW
The best escape rooms at Arcadia Adventures began as a blank canvas and have been designed with puzzles, props and themes to create the most authentic experience imaginable. Whether your challenge is to save humanity from a zombie apocalypse or solve a theft at sea, Arcadia Adventures guarantees an amazing adventure and an excellent time for your group. Simply choose a story, and you're off on an amazing adventure.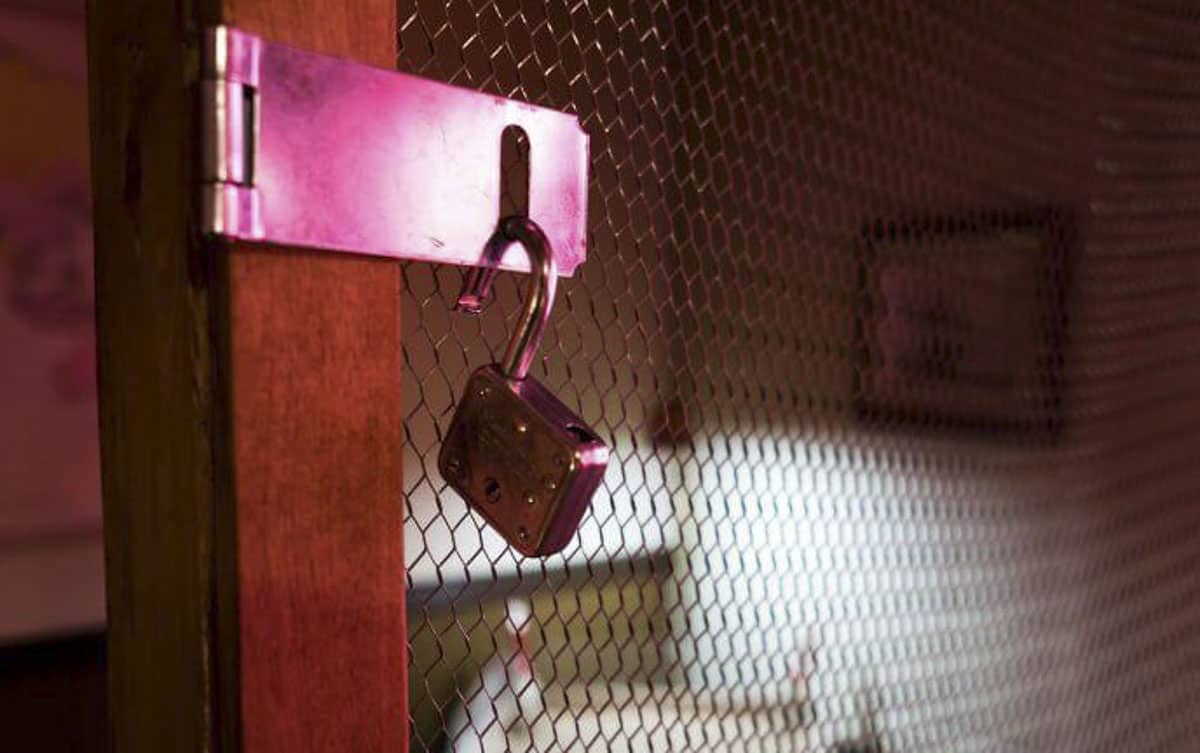 Specializing in group bookings, Arcadia Adventures guarantees that your next corporate team-building exercise will be a great experience for you and your co-workers. They offer specially priced escape room packages for groups of 15, 20, 30 and 40 players, perfect for those big events. And right now, Arcadia Adventures is running a special 'Fall-oween' promotion, where all players will get a special treat bag after they escape the room.
Confined Escape Rooms
Location: 2020 32 Ave NE L
Confined Escape Rooms is one of the newest escape rooms in Calgary. They have four amazing rooms designed to challenge players to think outside the box in order to escape the room before the time runs out. Noteworthy rooms include an 'Escape from Trump's Tower ' and a 3-D 'Alice in Wonderland' themed adventure down the rabbit hole. Note that Trump's Tower is designed for mature audiences, but the room can be made youth-friendly by request.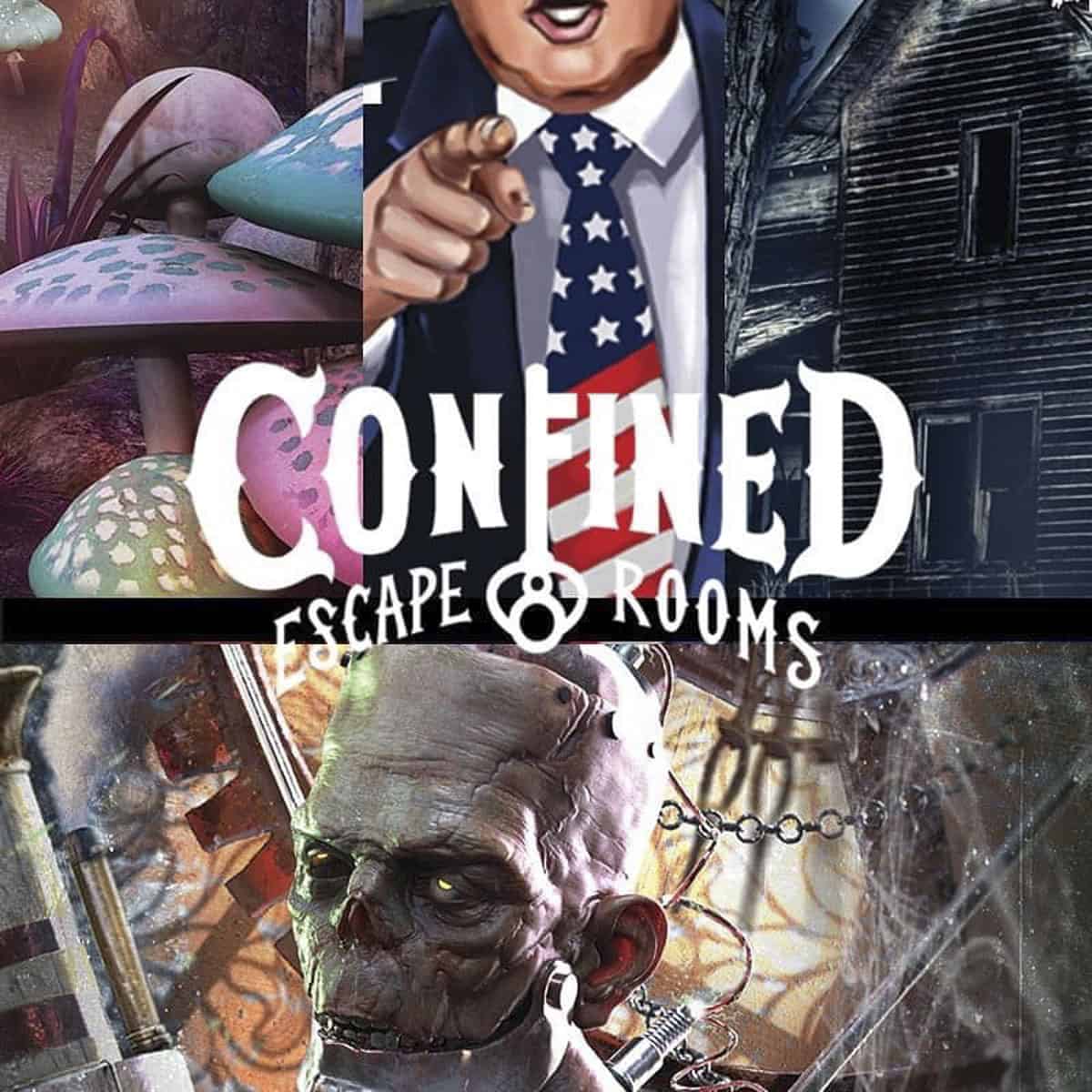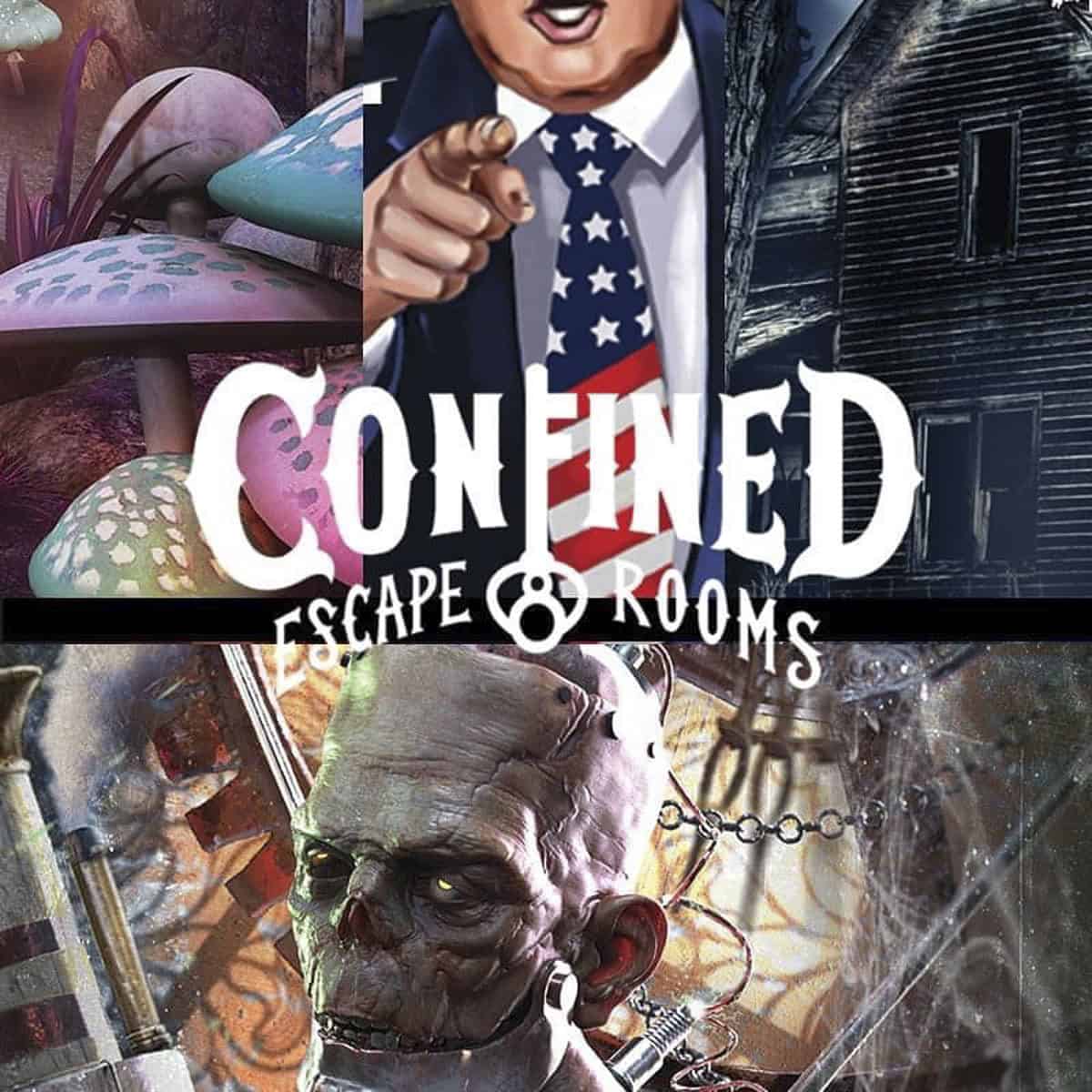 Private bookings are automatic, so you and your team can enjoy the overall experience of solving puzzles without interruption. Each game is designed with an awesome storyline, and clues are provided through a video feed, giving you a fully immersive escape room experience. In addition to smaller rooms, Confined Escape Rooms is fully equipped to host large groups, making it a perfect place to hold team-building events. In addition, large groups can now enjoy 20% off the cost of an escape room.
Exit Calgary
Location: 880 16 Ave SW #60
Exit prides itself in being Canada's first escape room company and has locations throughout British Columbia, Alberta and Toronto. They have a vast collection of games available that vary in both difficulty and maturity level, so players of all ages can find a game that suits them. There are five different escape rooms to choose from, including the popular "Tokyo Rush," where a night out of singing, dancing and karaoke in Tokyo, turns into a frenzied puzzle that needs to be solved.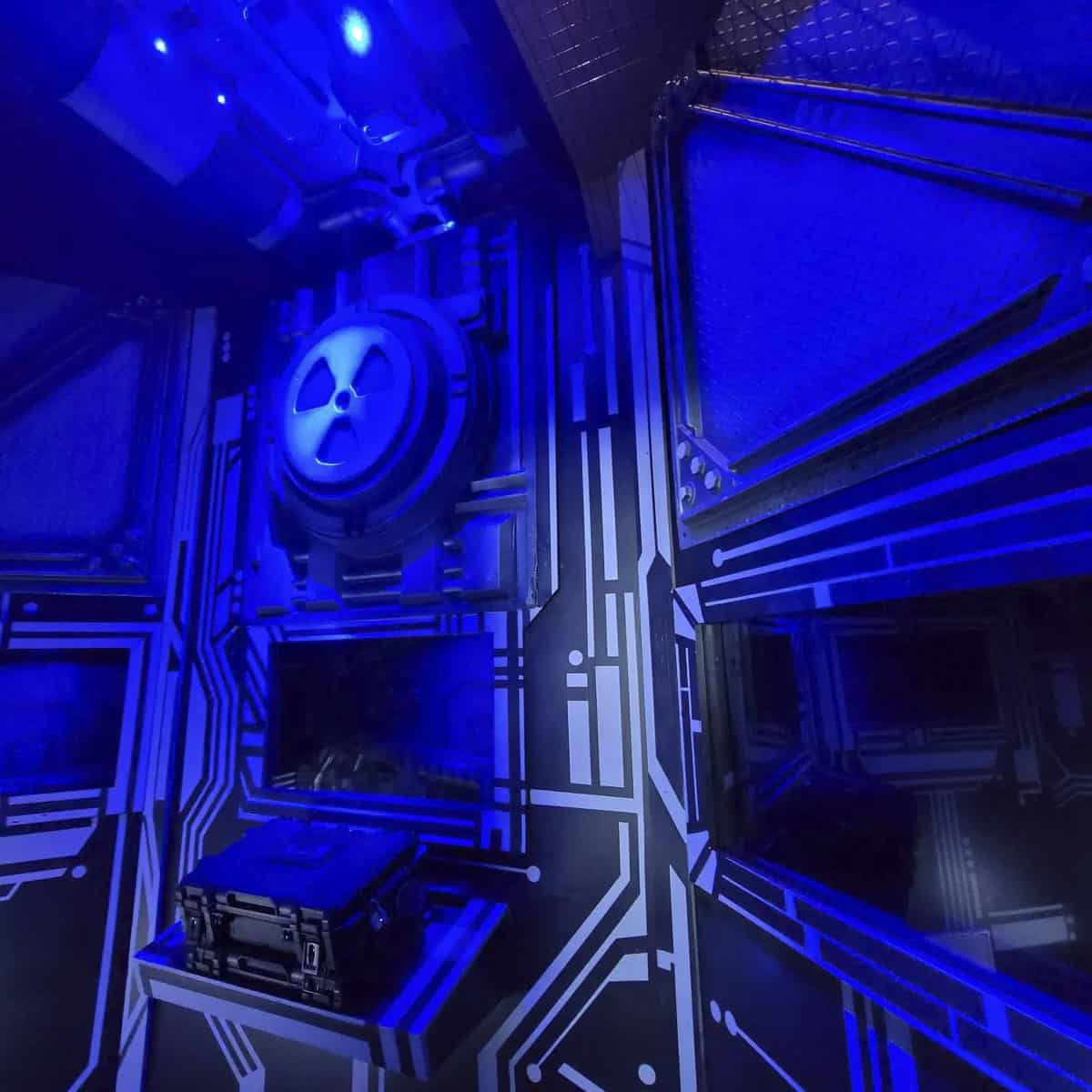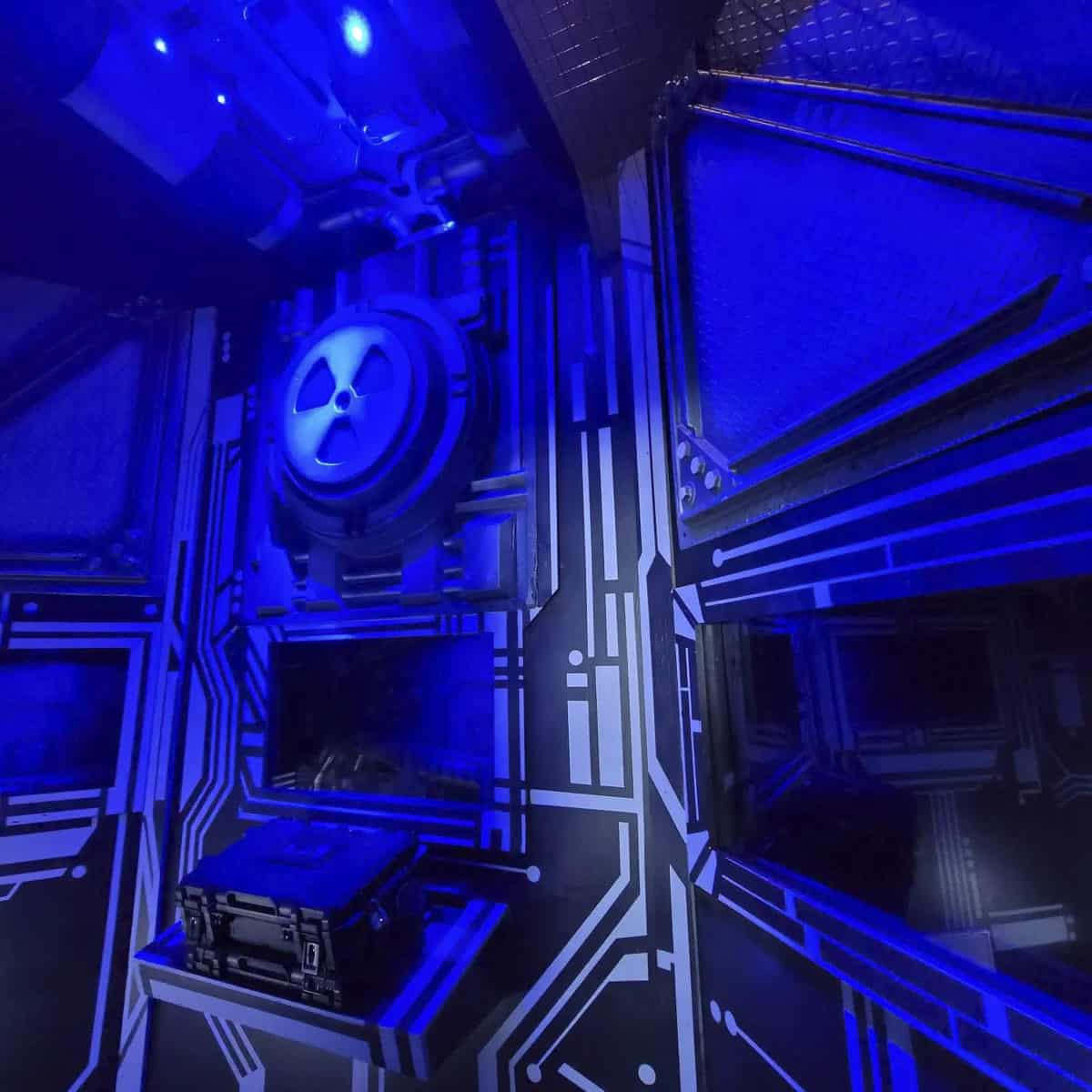 Their escape rooms cater to building bonds between families and friends through gameplay. They have rooms designed for two people and can accommodate up to 60 people if wanted. Families can also take advantage of the 'family deal' (Sundays through Thursdays), where kids can get 40% off, and groups can receive 10-20% off depending on the number of players. Finally, ladies can enjoy 20% off the cost of a game on Thursdays, and students can play for 30% off on Mondays.
Level 1 Escape Room
Location: 517 16 Ave NE
Level 1 Escape Room in Calgary gives players seven different escape rooms to choose from, each with a unique theme and varying difficulty. For those who like to be challenged, before visiting, have a peek at their website to find out the escape rate of each room. If you're an expert at escape rooms, you can challenge yourself by choosing an escape room with a lower rate, like 'The Inside Job' or 'Chapter 2: A Mother's Love', which only 17% of players have managed to escape from.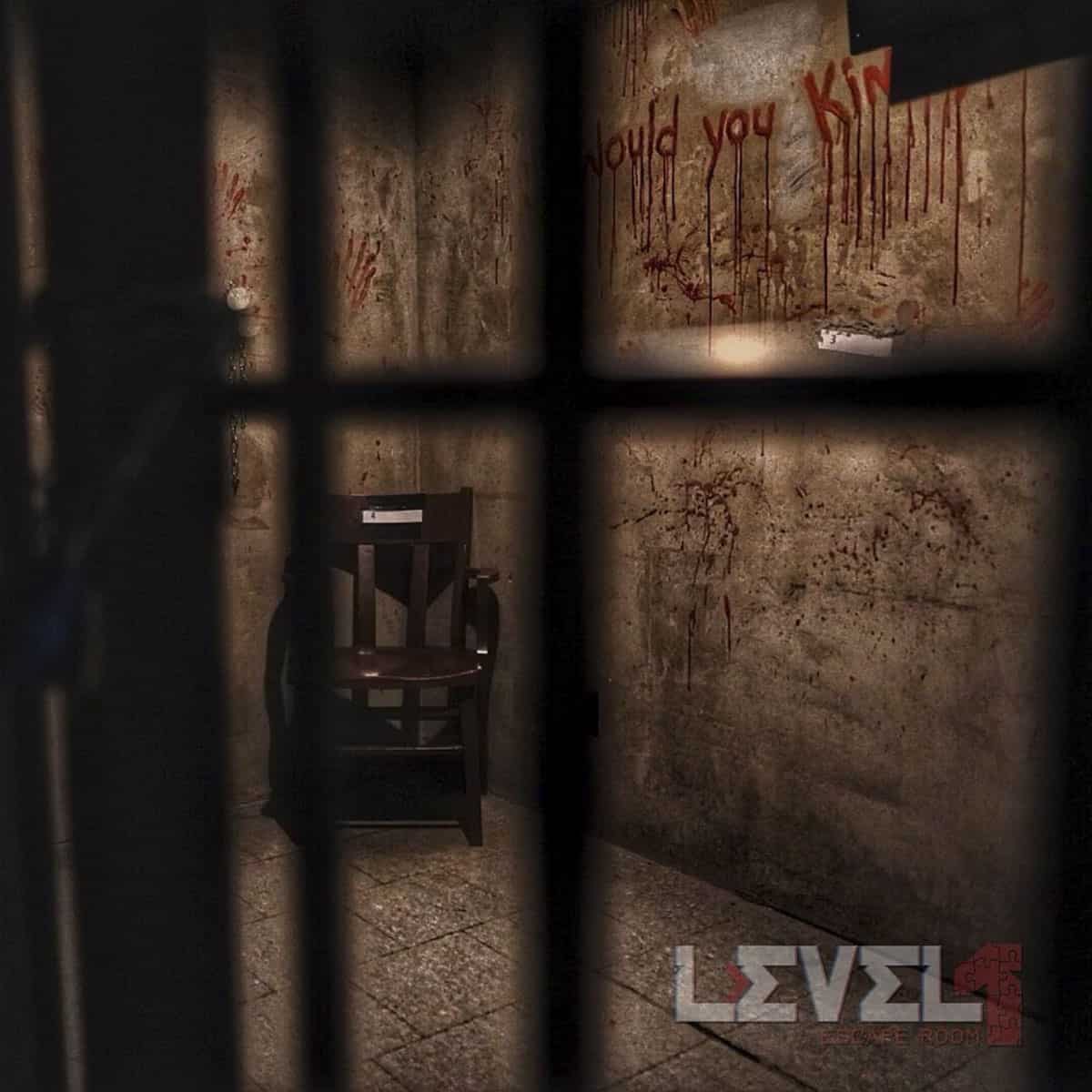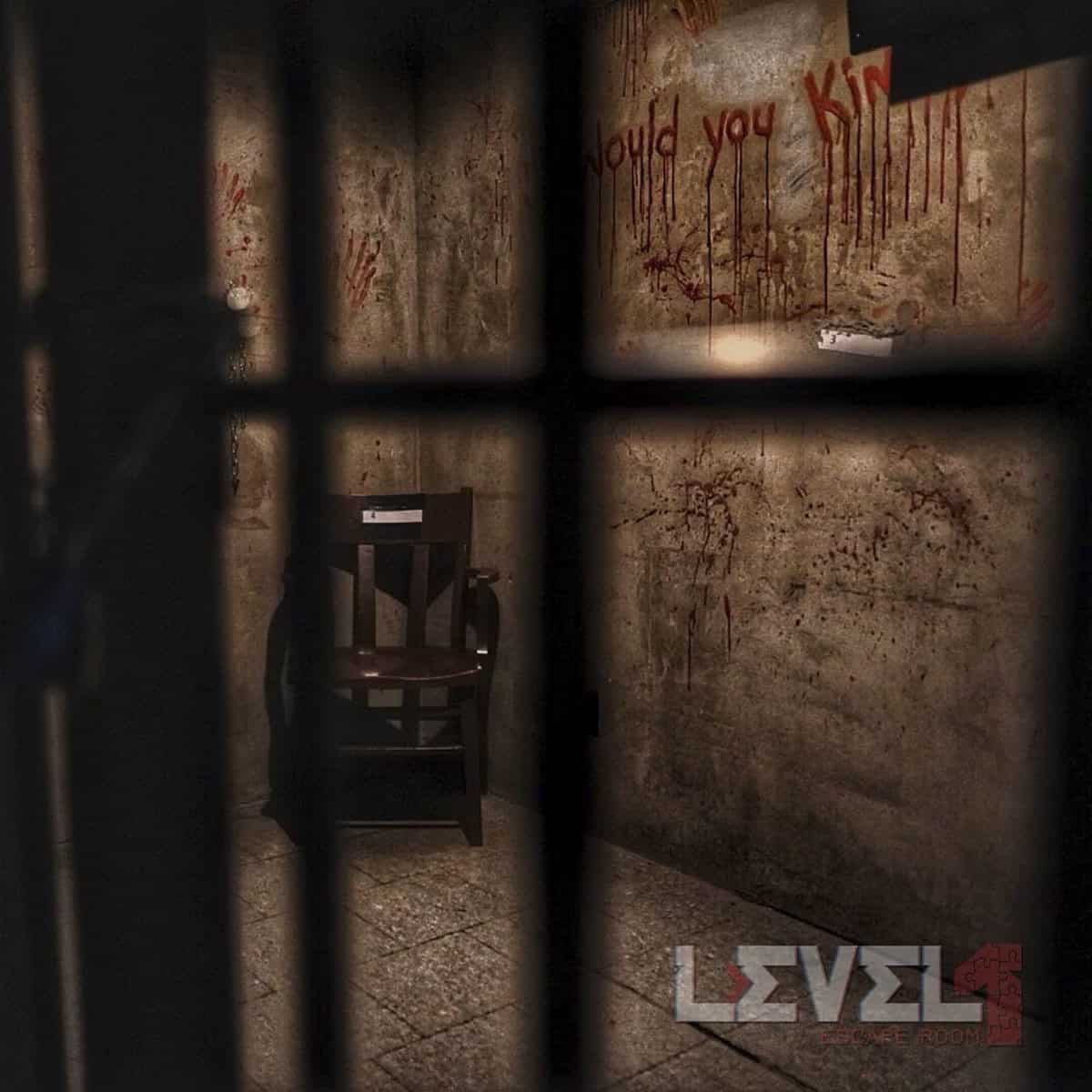 Rooms and clues vary in difficulty here, and it's also worth noting that many of the rooms are horror-themed, meaning that this Calgary escape room might not be the best choice for children.
Escape Ops
Location: 3-700 33 St NE
With over 300 5-star reviews, Escape Ops is one of the most popular Calgary escape rooms. In fact, in 2019 they were awarded the 17th BEST escape room in the world! They specialize in creating unforgettable escape room experiences with four different rooms ranging in a variety of themes and difficulty levels. Plus, they have Calgary's only 2 person escape room "Dynamic Duo", perfect for a date night.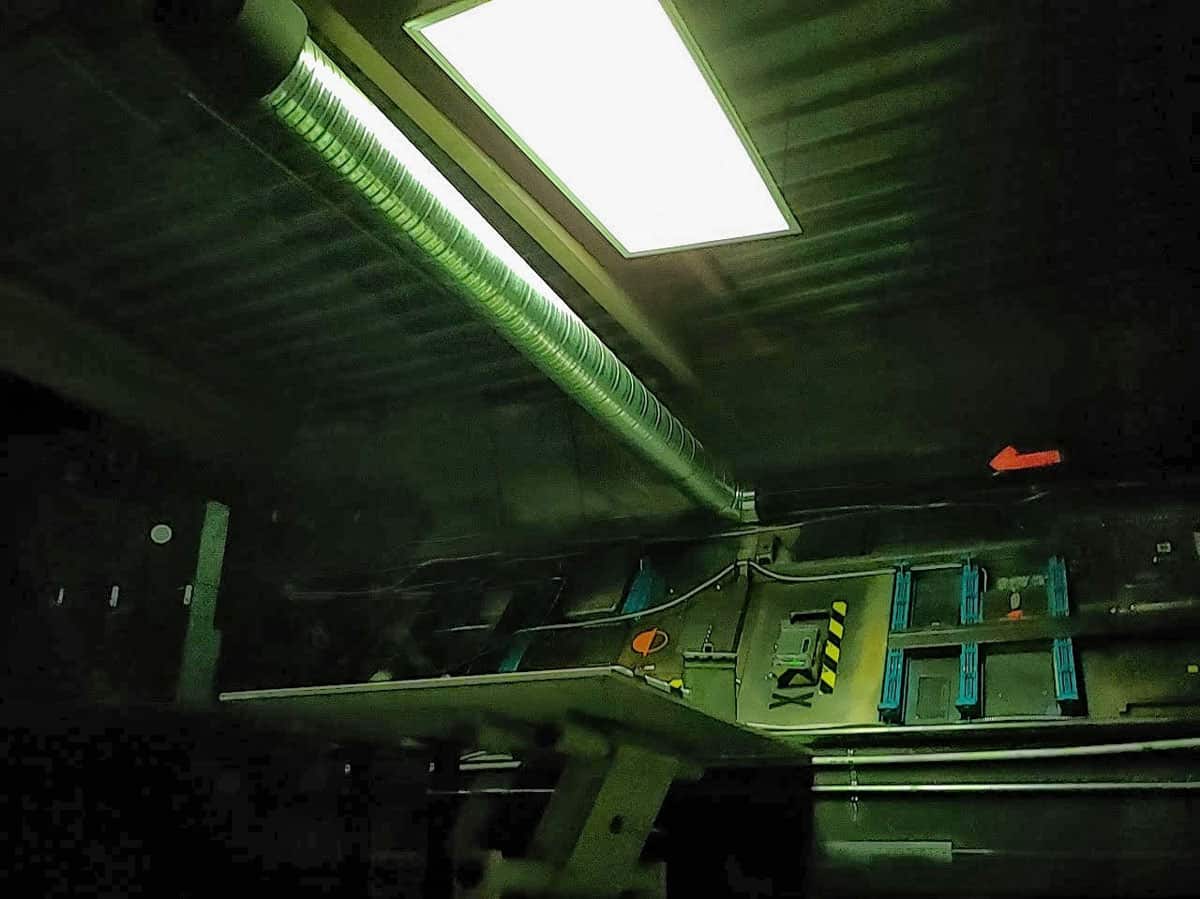 From the moment you enter, you'll be transported to another world, where the only way out is to solve a series of clues and puzzles. So whether it's you and some friends, a family outing or a corporate team-building event, Escape Ops is a fantastic place to try and test your problem-solving skills.
Looking for more to do in Calgary?
Here are some suggestions: