Disclaimer: This page may contain affiliate links. Please review our full Terms and Conditions for more information and our Privacy Policy. Note that any pricing, operating hours, or other such information provided below may have changed since initial publication.
Compiled by the Road Trip Alberta team
Last updated on December 1, 2022
The most populous city in Alberta has something for everyone. Of course, there are plenty of outdoor adventures to be had, plus some of the best shopping in the province, but there are also many attractions to pique your desire for the history that shaped this city and province. There are a wide array of Calgary museums to enjoy, and we've outlined the best below.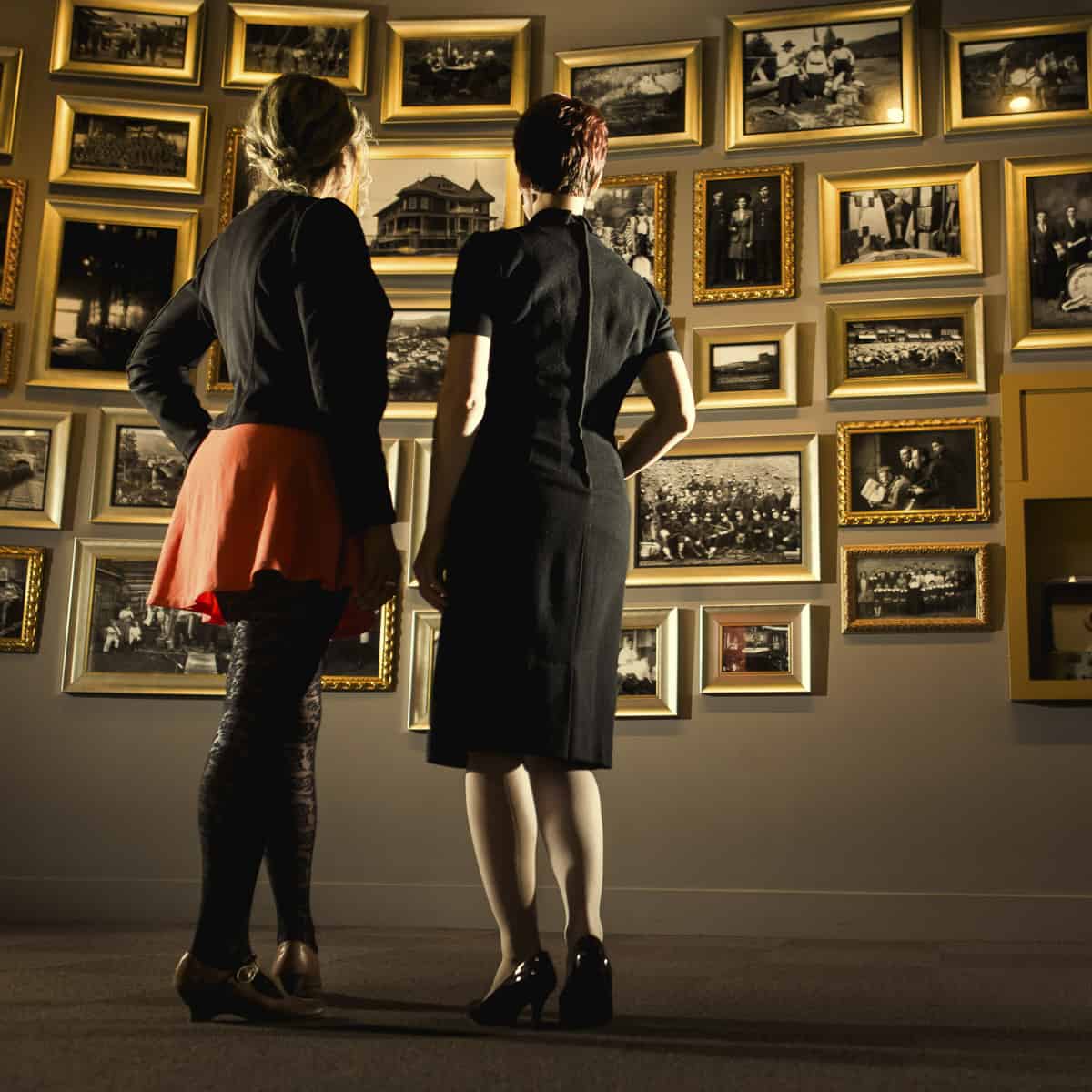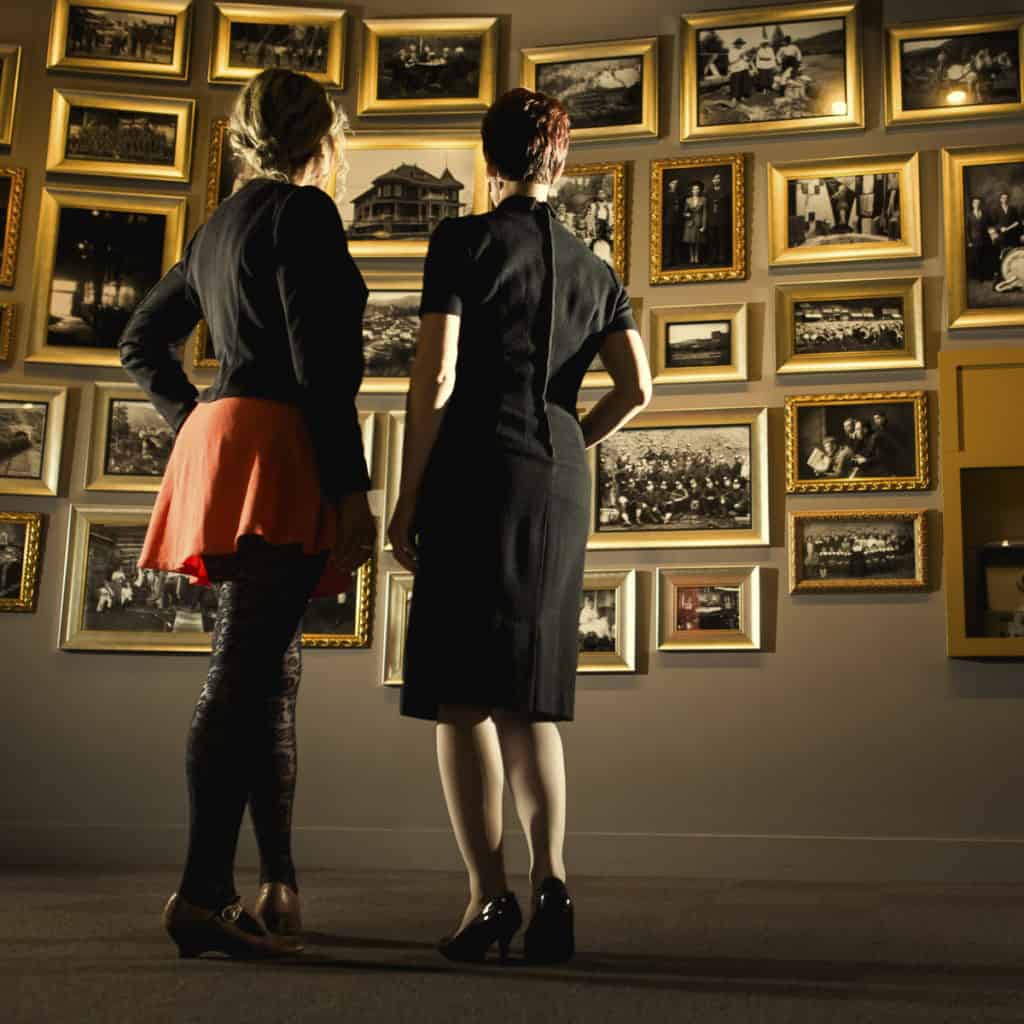 Museums in Calgary
Glenbow Museum Calgary
Perhaps one of the most famous of the Calgary museums is the Glenbow Museum. An art and history museum, you can easily spend the better part of a day wandering through its many exhibits! With the belief that "art is for everyone", the museum places an emphasis on community and confluence, a place to share knowledge, ideas, experiences, and opinions. Parts of the museum are dedicated to regional art and culture while there's also an ever-revolving array of exhibits from around the world, so you can expect to be wowed by both historical and contemporary art, fashion, history, and innovation.
With exhibits featuring early life in Calgary and the immigration experience as well as specific exhibitions such as Métis activism and portraiture of life during the pandemic, you'll continuously be both entertained and educated with a visit to the Glenbow. All in all, the Glenbow Museum is an amazing introduction to museums in Calgary, and should not be missed.
Please note: the Glenbow Museum is closed until 2024 for renovations. There is, however, a satellite location that will have a brand new exhibit in January of 2023.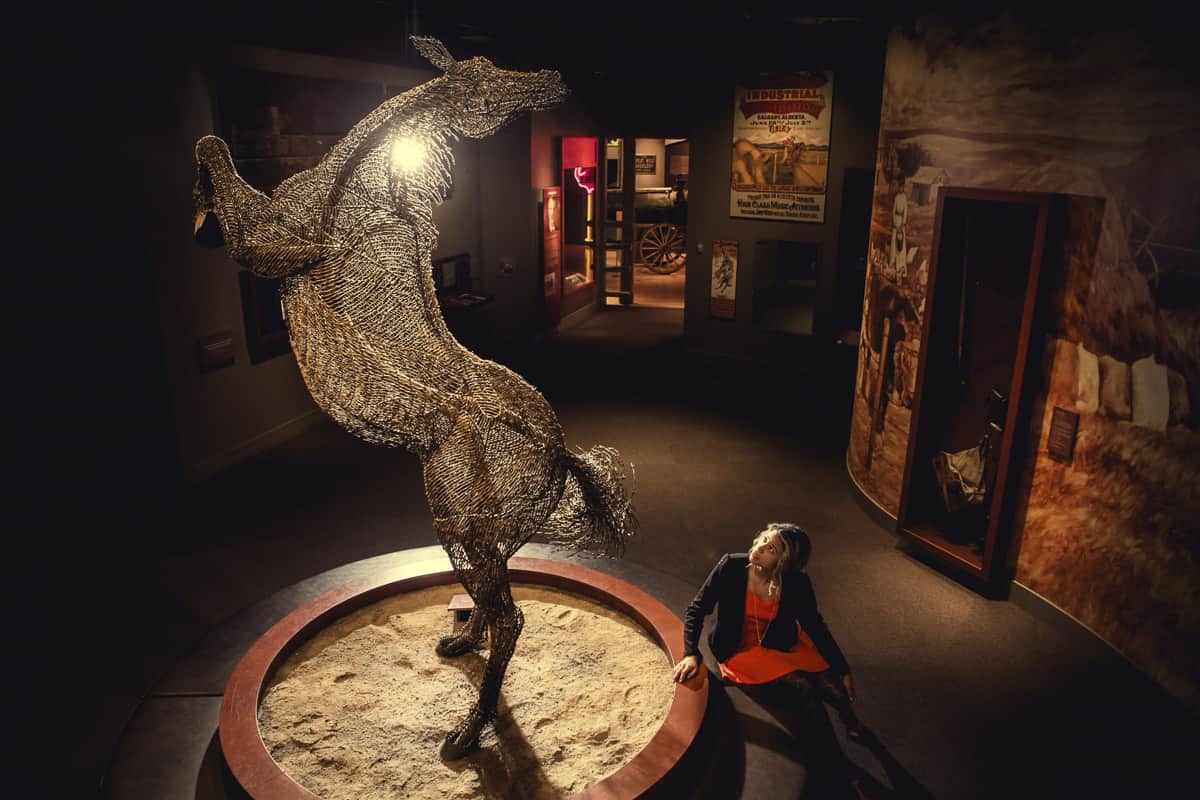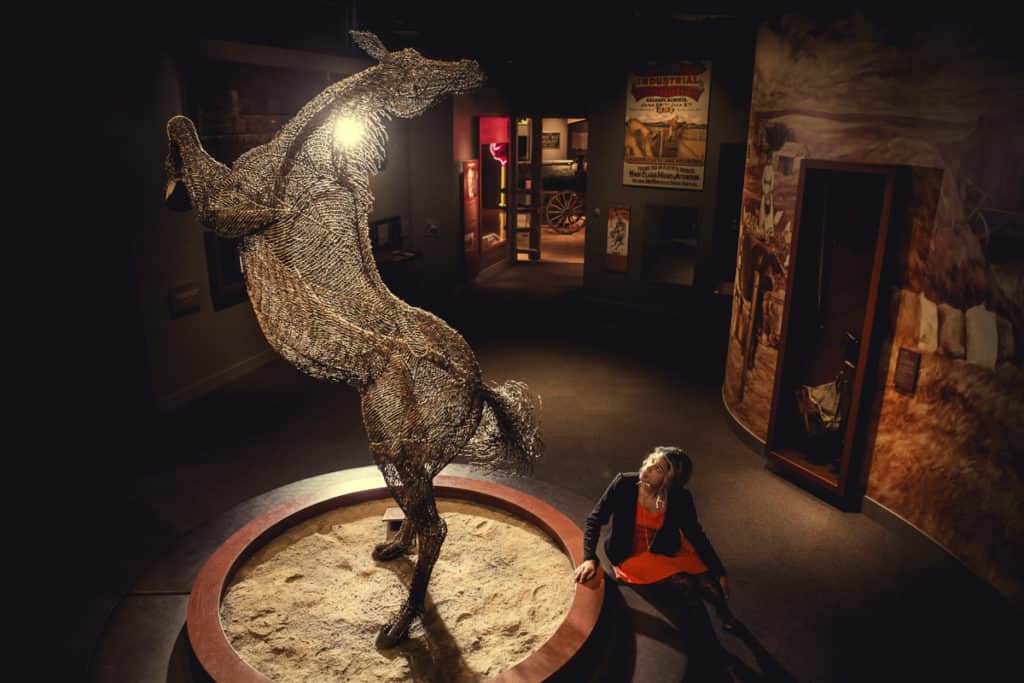 Fort Calgary
The meeting of the Bow and Elbow rivers in Calgary has always been a significant part of Alberta's history, and Fort Calgary is the place to go to learn about its importance. With a deep Indigenous history, there is information about the Blackfoot, Nakoda, and Tsuut'ina peoples that lived on this land for centuries. Fort Calgary was built with the arrival of the North West Mounted Police in 1875, and, in 1914, the buildings were repurposed as a hospital, refuge, and more.
Since 1978, the fort has been an interpretive centre with an emphasis on education and togetherness. Today, you can tour such buildings as the Métis Cabin, explore one of their pop-up exhibitions, and spend time learning about the history of the site through their many collections.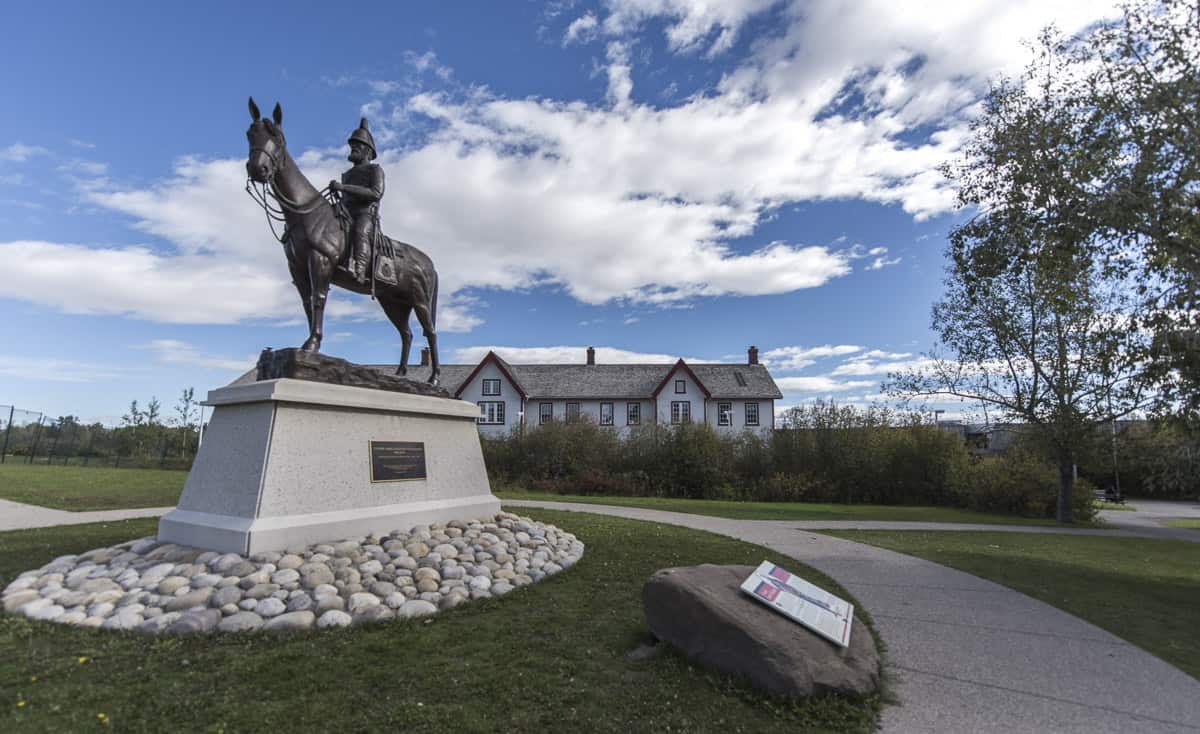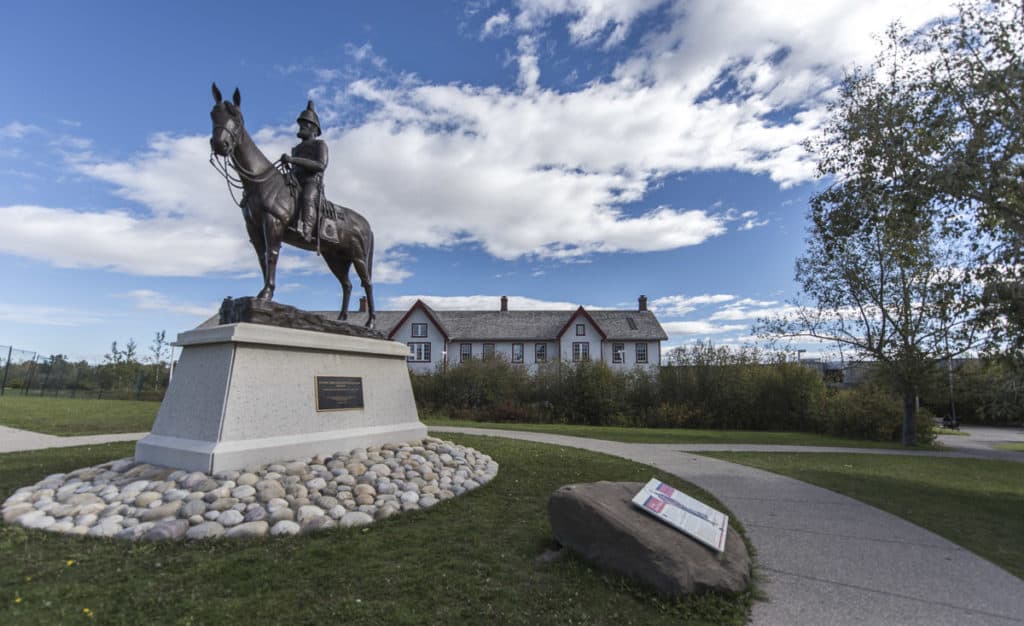 Studio Bell
Studio Bell: Home of the National Music Centre, is one of Calgary's newest and most unique museums. Ideal for music lovers and a fantastic place to spend a day with kids, explore the museum's temporary and permanent collections, and take a journey through music in Canada. Immerse yourself in this interactive experience, a perfect blend of education and hands-on entertainment.
There's even a chance to make your own music! With many concerts and events happening on weekends, Studio Bell is also home to the Canadian Music Halls of Fame, where Canadian musicians are celebrated for their talents and achievements.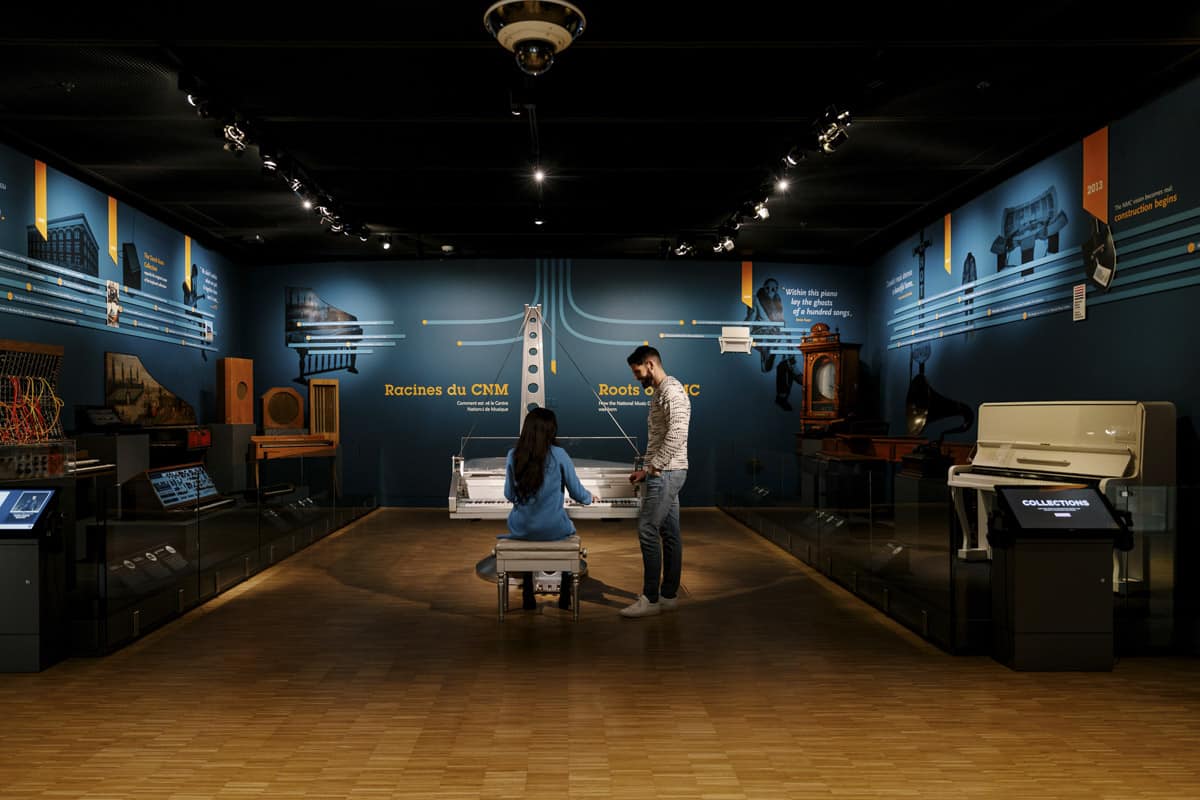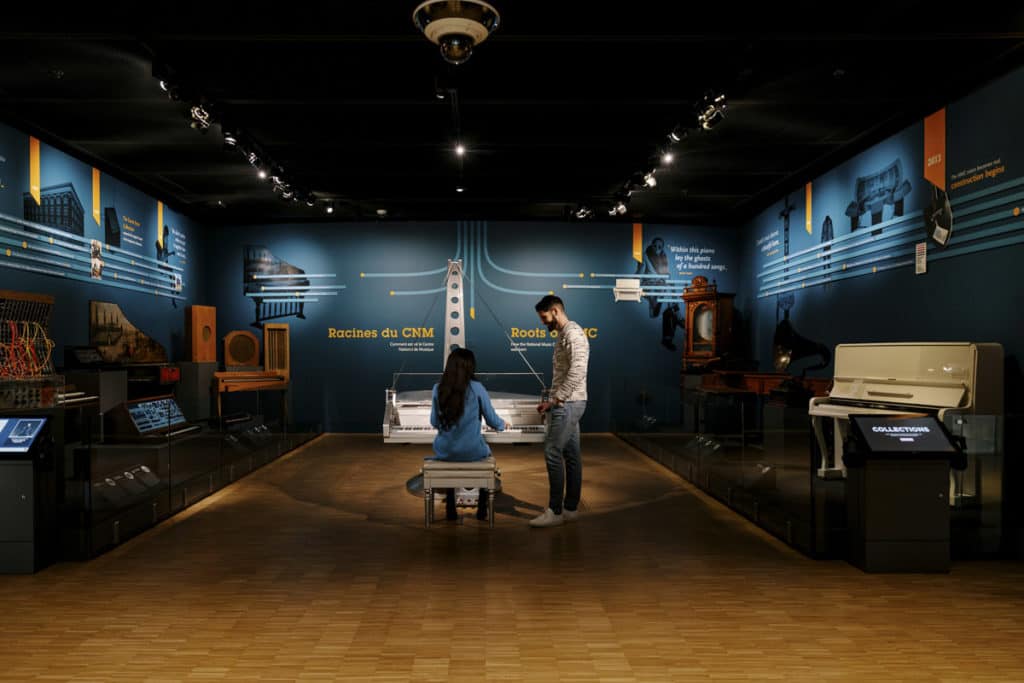 Heritage Park and Gasoline Alley Museum
Did you know that the largest living museum in Canada is in Alberta? That's right, Heritage Park in Calgary is a sprawling space over 127 acres that aims to show "How the West Was Once". With hours upon hours of attractions and over 200 exhibits to explore, a day at Heritage Park is both educational and downright fun. You can even sail on the S.S. Moyie in summer or catch a ride on the train that runs through the park. With plenty of dining and shopping options – our favourite shopping is in the Historical Village, particularly the old-fashioned candy store – you can easily spend a full day exploring the park.
Not to be missed is the Gasoline Alley Museum within Heritage Park. The 75,000 square foot Gasoline Alley Museum is filled with antique vehicles and gas and oil-related artifacts, including cars from the early 20th century, restored gas pumps, and plenty of stories about Alberta's infamous whiskey runners (and a host of other tall tales). Not just for car buffs, this is one of the most memorable museums in all of Alberta.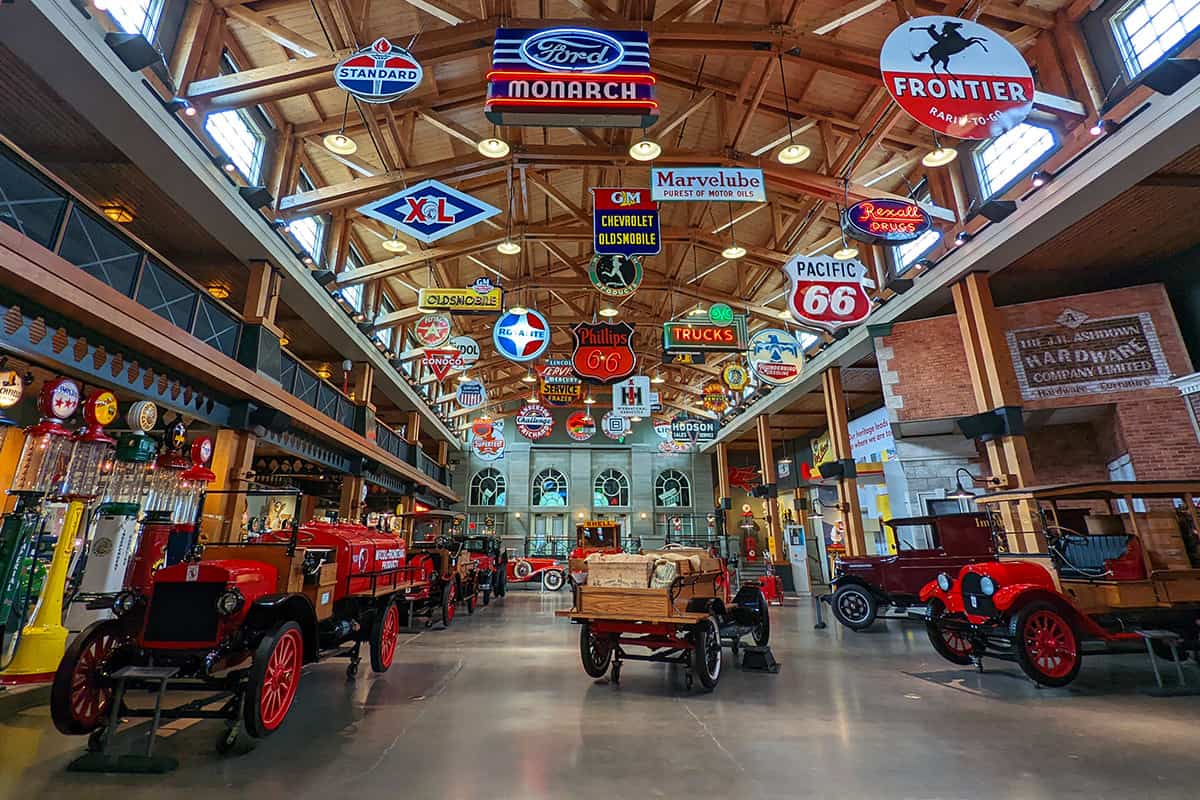 Tsuu T'ina Culture Museum
With roots dating back to 1983, the Tsuu T'ina Culture Museum in Calgary is a must-visit. A wonderful addition to Indigenous experiences in Alberta, the museum's goal is to connect Indigenous youth to their community, preserve the Tsuut'ina culture for future generations, and to introduce the public to the way of life of the Tsuut'ina peoples.
Located on the TsuuT'ina Nation, the view from the museum of the surrounding Albertan landscape is also outstanding. We recommend booking a tour to maximize your time at the museum, and make sure to leave ample time for the gift shop; there you can find a beautiful variety of handmade art, crafts, and so much more.
The Hangar Flight Museum
Head to the Hangar Flight Museum for a chance to learn about aviation history in Western Canada. The location alone is a sight to behold… found in a drill hall that was built as part of the British Commonwealth Air Training Plan during WWII, this Calgary museum isn't just for aviation enthusiasts but for anyone interested in Alberta's past. With a superb collection that includes aircraft throughout the decades, you can easily spend a few hours wandering around the museum to soak up the stories that have shaped so much of our military history; the museum's aim is to get people to "explore, engage, and experience the transformational power of flight".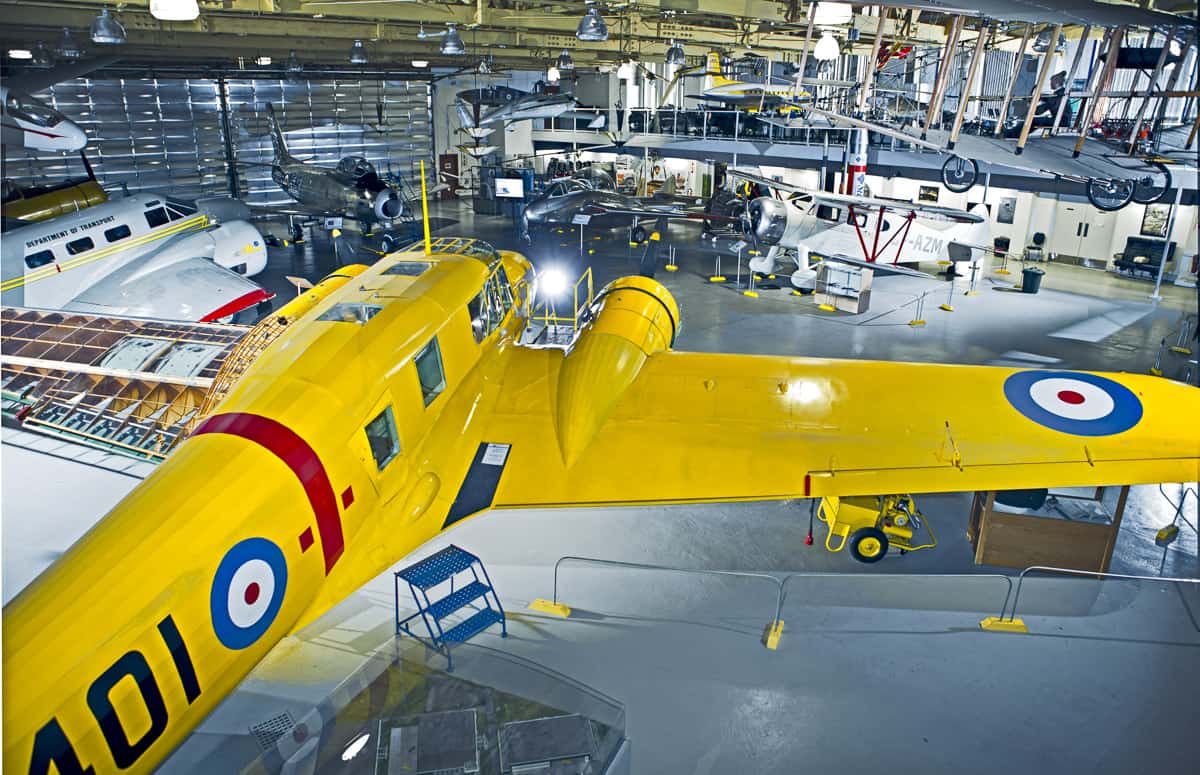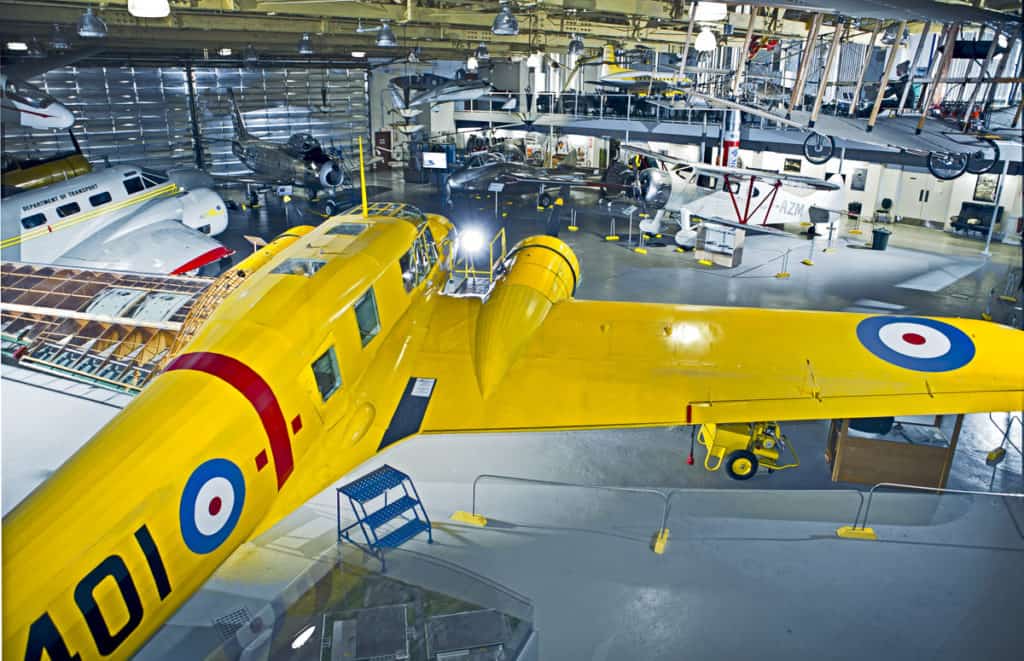 The Military Museums
The Military Museums in Calgary are a must-see when it comes to the heritage and history of the military in Western Canada. With a timeline that dates back over 200 years, expect to discover all sorts of galleries and exhibitions showcasing the Canadian military and its impact around the world. This tri-military museum expanded in 2006 to include the Naval Museum of Alberta and the Air Force Museum of Alberta, so a visit will include military vehicles such as tanks, fighter planes, and more. One of the highlights of The Military Museums is a chance to see an Enigma Machine, a device with great historical significance in WWII.
Canadian Sports Hall of Fame
Calling all sports fans! The Canadian Sports Hall of Fame is a legendary museum in Calgary and is home to many exhibits featuring the love and passion for sports across Canada. Since its establishment in 1955, over 700 athletes from all types of sporting events have been inducted. Canada's only national museum of sport, the museum's goal is to teach youth about the values of athletics through education, recognition, curation, and thought leadership. With over 40,000 square feet to explore, this interactive museum is the perfect place to spend half a day.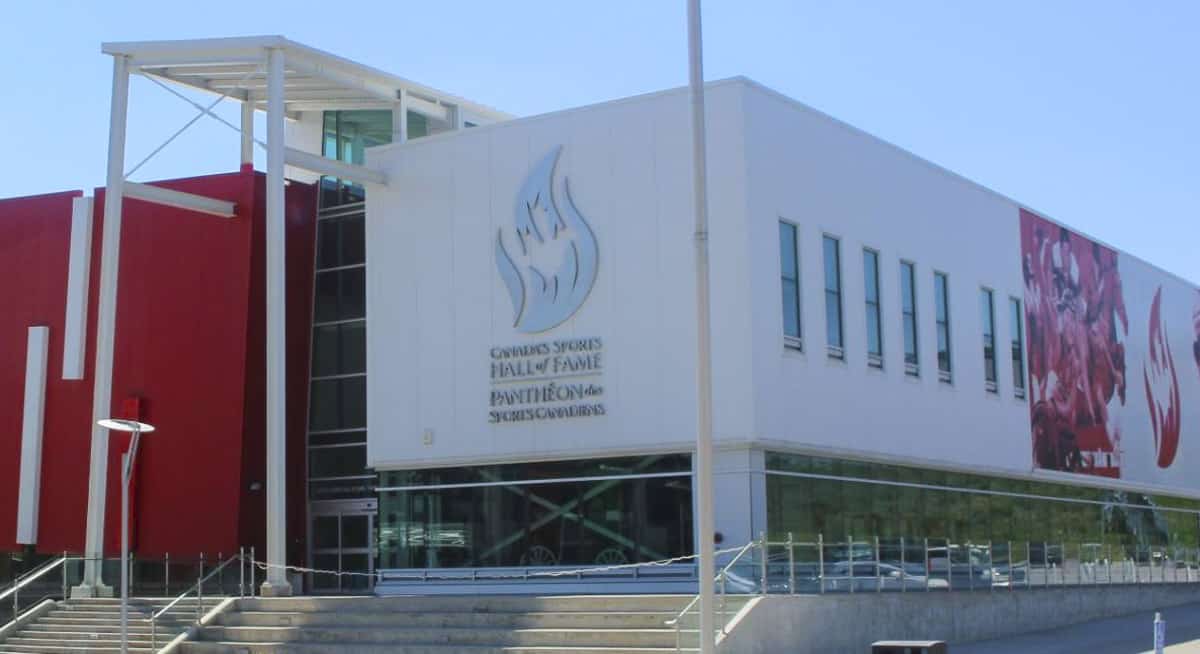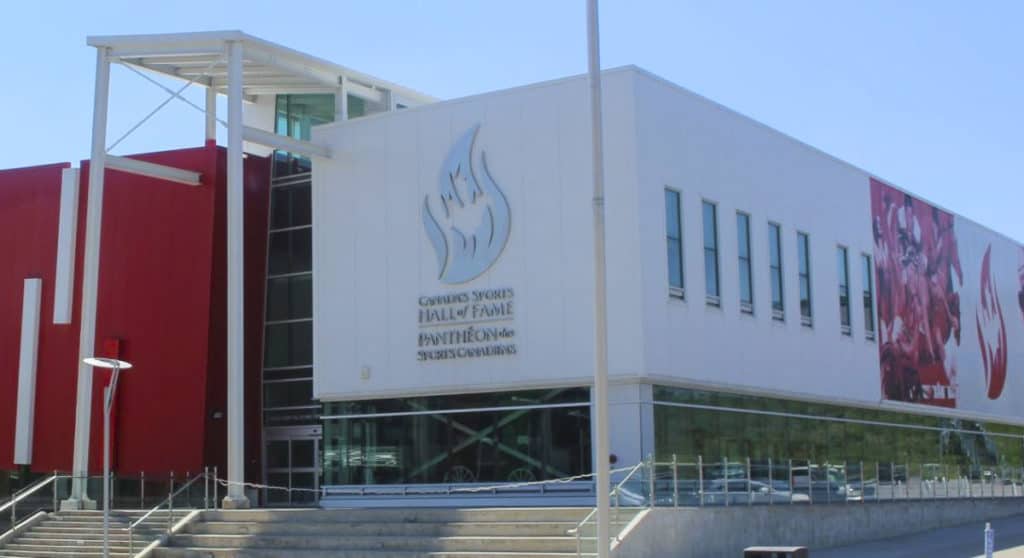 Museums Near Calgary
Museum of the Highwood (High River)
Connecting the past with the future, the Museum of the Highwood in High River is located in the former High River train station. And can you believe that this museum is home to over 45,000 objects? Discover artifacts, archives, and photographs that depict the past few thousands of years in the area. With an emphasis on storytelling, be prepared to lose yourself in their fascinating exhibits as you imagine yourself back in time.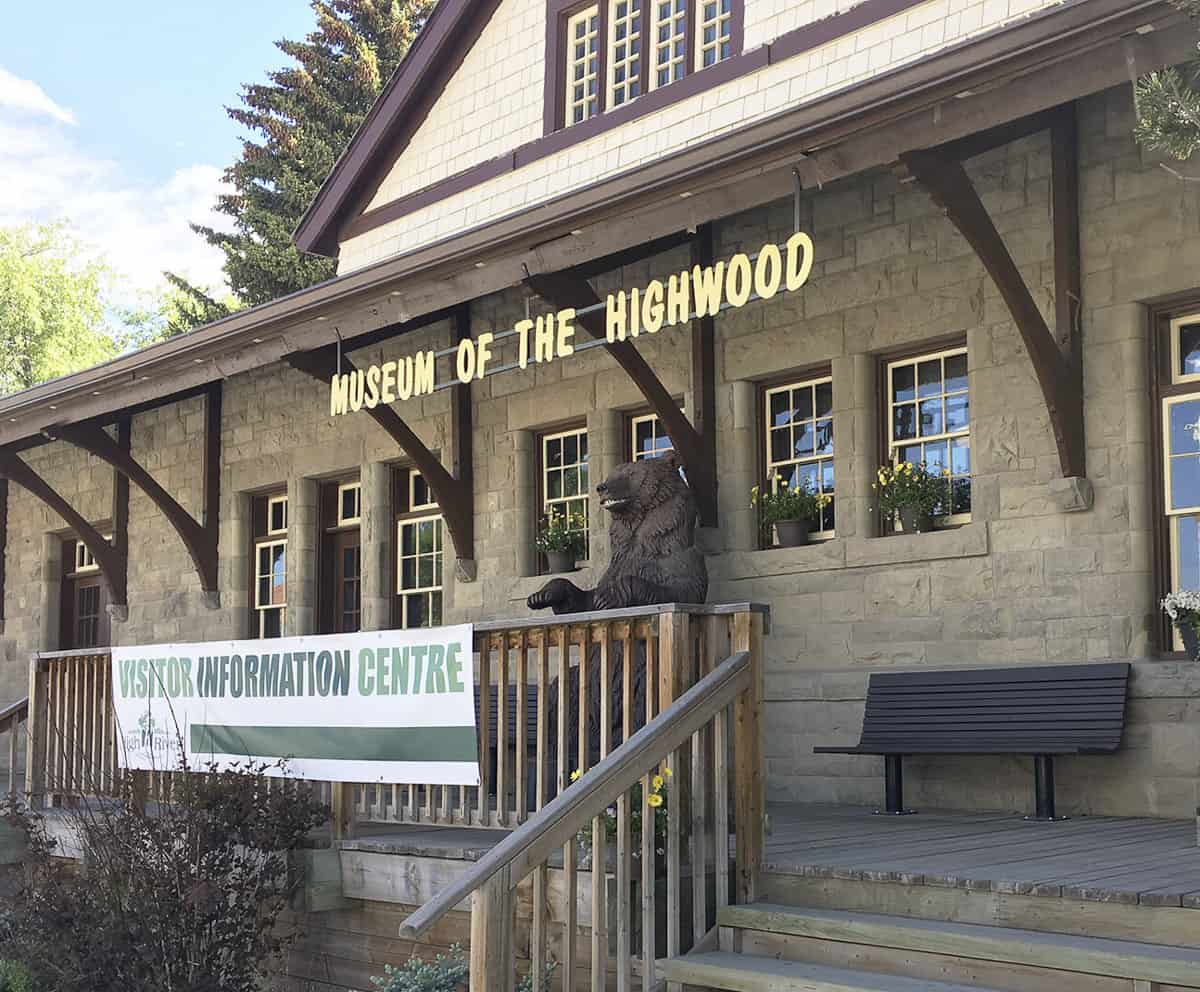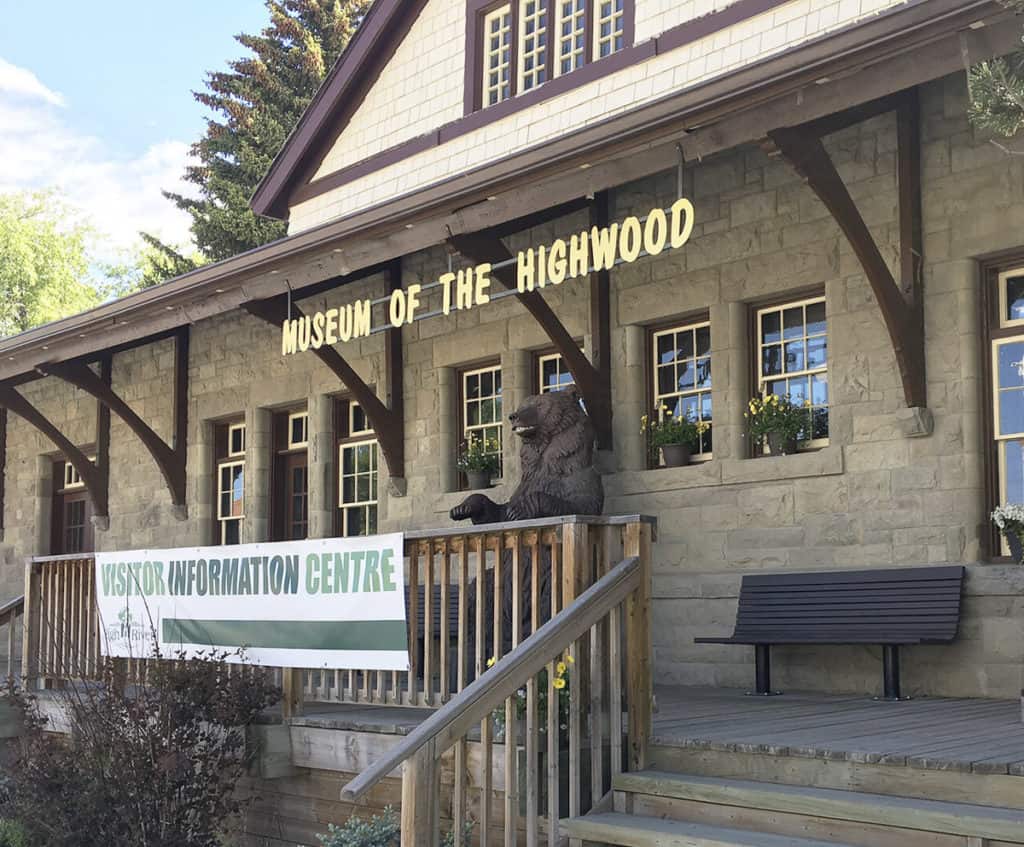 Okotoks Museum and Archives (Okotoks)
Heading on a day trip from Calgary to Okotoks? After you've seen the infamous Okotoks Erratic or "Big Rock", make sure to visit the Okotoks Museum and Archives, too. This charming museum, established in 2000, highlights the Okotoks community over the past three centuries. With permanent collections, temporary exhibits, artifacts, and options for group events, your time at the Okotoks Museum and Archives will leave you feeling much more familiar with the Foothills region.
Nose Creek Valley Museum (Airdrie)
"Big history, little museum." Those are words the Nose Creek Valley Museum lives by, but don't be fooled… even a small museum can pack a real punch! Representing over 2,000 years of history with over 20,000 artifacts, this Airdrie museum is well worth a visit from Calgary. With collections such as military memorabilia,
First Nations tools and weapons, and antique cars, as well as exhibits that feature a typical former prairie home or general store, you'll be amazed at how much is covered at the Nose Creek Valley Museum.