Disclaimer: This page may contain affiliate links. Please review our full Terms and Conditions for more information and our Privacy Policy. Note that any pricing, operating hours, or other such information provided below may have changed since initial publication.
Compiled by Dalene Heck
Last Updated January 29, 2023
Having been raised in Alberta and living here for most of my adult life, seeing this province in a brand new way is not something that happens often. I've visited every major city multiple times, lived in several, driven from top to bottom and side to side, and my love for nature has led me to many lesser-frequented spots as well.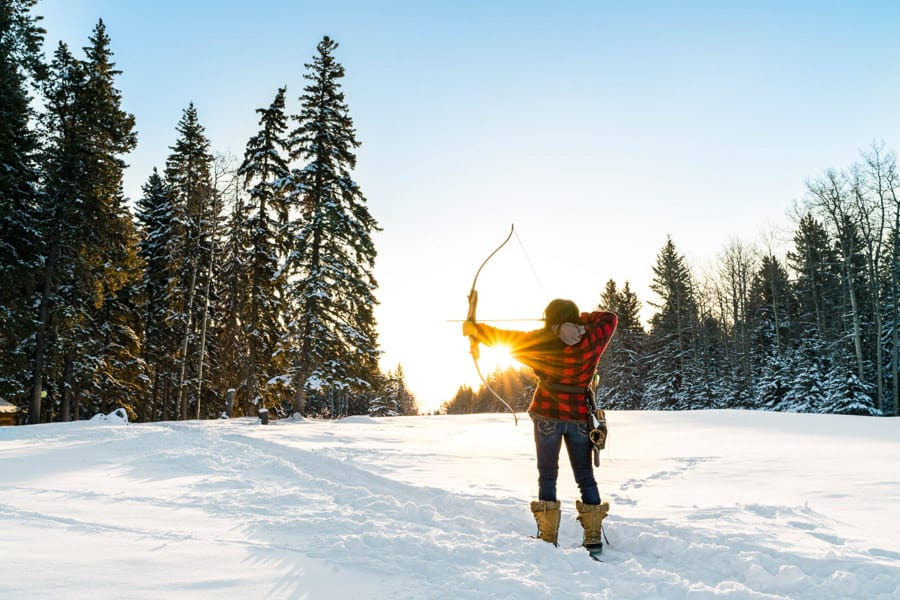 But I am beginning to realize now that I have been looking at it all through a limited scope. My travel experiences have been largely about seeing and less about learning. They have rarely been about engaging with others. And after my first Indigenous tourism experience in Alberta at Painted Warriors several years ago – learning archery and other hunting traditions – I began to realize that there is a whole other side to this province and the people in it that I was missing out on.
Learning Through Indigenous Tourism
Recently, my husband and I took to the Bow River with Quinn of Drift Out West Fly Fishing. I have floated on the Bow before, and I've even tried my hand at fly fishing in the past, but nothing could prepare me for the amount that I would learn from Quinn. Words like set, strip, mend, were ingrained in me by day's end. With Quinn's gentle guidance, I even learned to tame my instinct of fighting the fish once it was on the hook, letting it run and tire itself out before finally reeling it.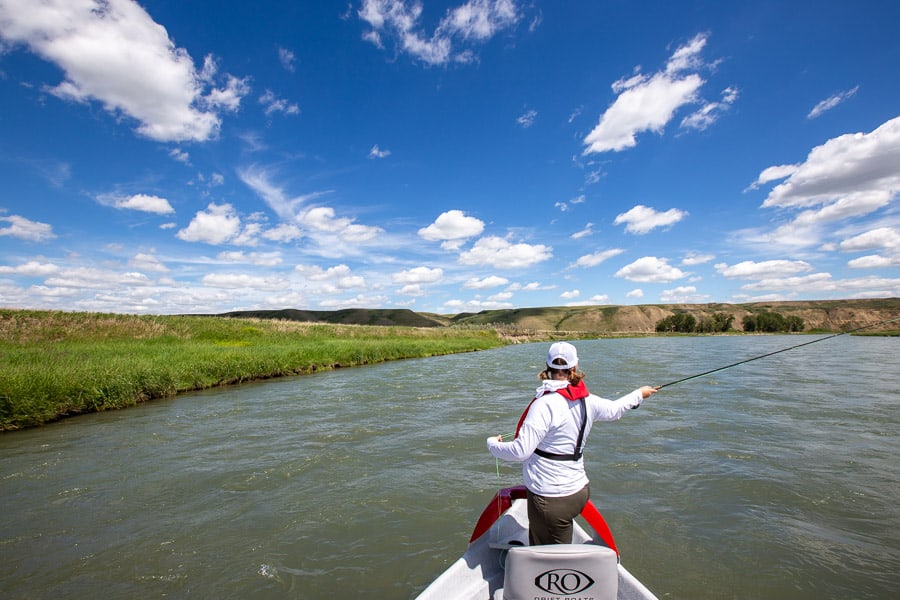 His knowledge of the river was limitless, and his attention to maximizing our experience was significant. He knew every inch of the Bow and gave precise instructions on where to cast our lines. The proof was in the countless number of bites we had and the four fish that we caught. And when it was obvious we had found a great spot with lots of bites but no catches, Quinn paddled back up the river to let us have another shot at it. In one area, he did this no less than four times. His dedication to our adventure was impressive.
It also wasn't all about fishing – he indulged our many questions about the area and the species inhabiting it and acknowledged many points of interest along the way. Most interestingly, we drifted by an obvious (but entirely unpreserved) buffalo jump used by Indigenous peoples centuries ago. Quinn pointed out the large variety of buffalo bones protruding from the layers of earth along the shoreline. From that point on, I couldn't stop looking for them, and we saw more further down the river. I felt like I was seeing the province in an entirely new way.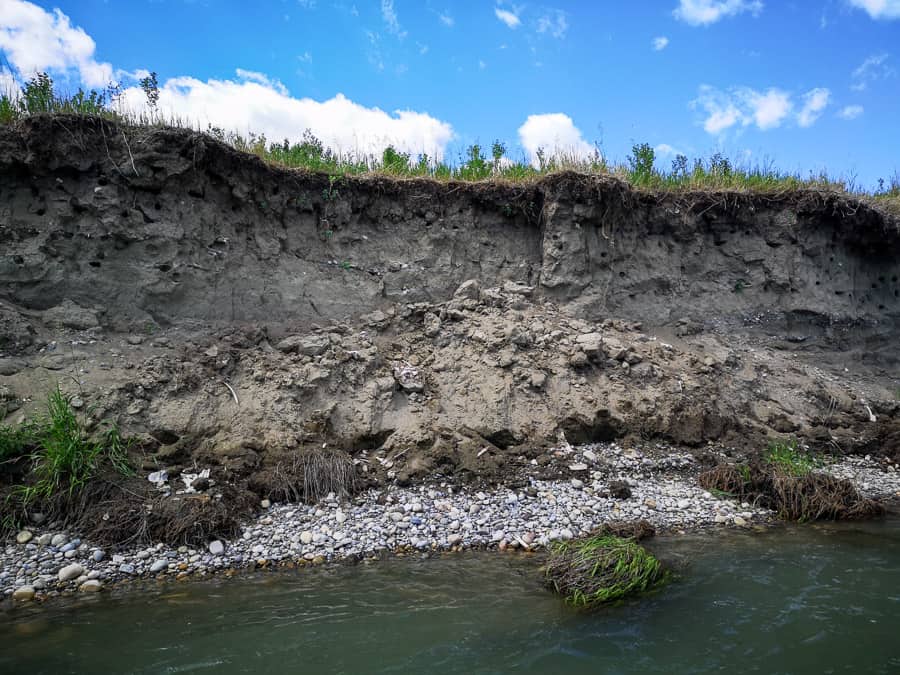 It was then that I vowed to seek out more Indigenous experiences in Alberta, letting tourism be one of the vehicles available for me to learn more about my province. Several in the list below I have done before; others listed are those that I can't wait to enjoy.
Incredible Indigenous Experiences in Alberta
Drift Out West Fly Fishing
Everything said about Quinn on the Drift Out West website – that he is qualified, experienced, patient, and passionate – is demonstrably true. His goal, to ensure that we had the most memorable experience fishing, was met in spades during our day on the water.
Quinn is of Cree heritage, coming from ancestors who lived on the shores of the Bow River. Having fished the river for many years himself, I cannot imagine his expertise being surpassed by any other. Quinn offers three options for a fly fishing experience: walk and wade, and a half or full-day float on the Bow. I truly cannot recommend this experience enough.
Location: Option to pick up in Calgary and experience the Bow River, Treaty 7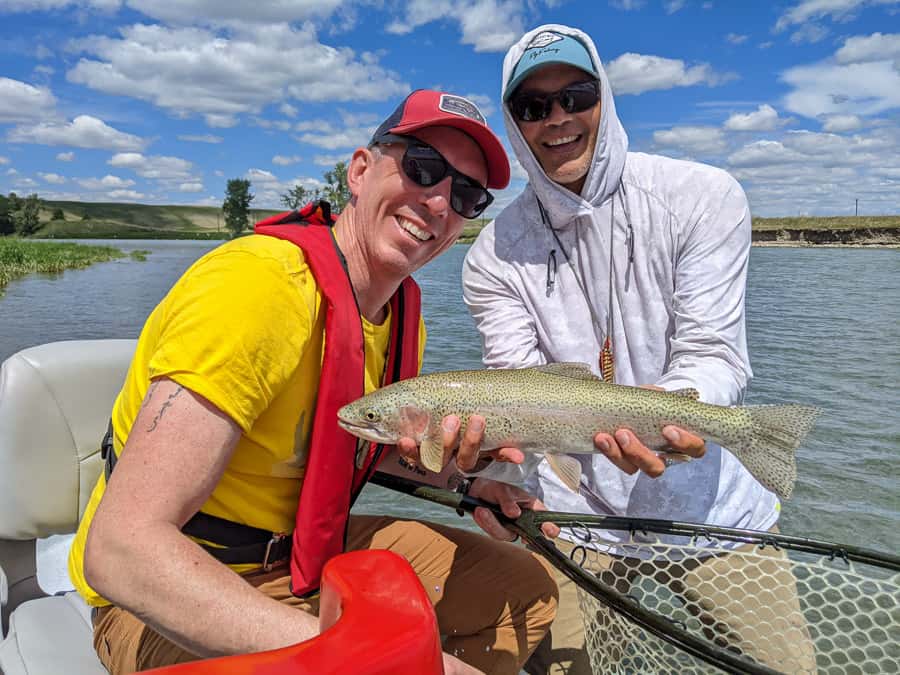 Buffalo Rock Tipi Camp
Found along the Oldman River in Southern Alberta, Buffalo Rock Tipi Camp is a way to connect with nature and learn about Blackfoot culture, history, and traditions. Head here to experience tipi camping, guided hiking tours, traditional cuisine, ceremonies led by Blackfoot Elders, sweetgrass and mint harvesting, Blackfoot language lessons, and storytellers that share the history and experiences of Indigenous peoples in the region. It's a fantastic getaway for families or groups that want to learn more about the Blackfoot people through Indigenous tourism.
Buffalo Rock Tipi Camp's aim is to combine entertainment with education, and they also run popular youth group programs to teach kids about Alberta's Indigenous people and the rich history and culture they've held for thousands of years. There are even possibilities for corporate events!
Location: Piikani Nation Reserve, Treaty 7, 45 minutes west of Lethbridge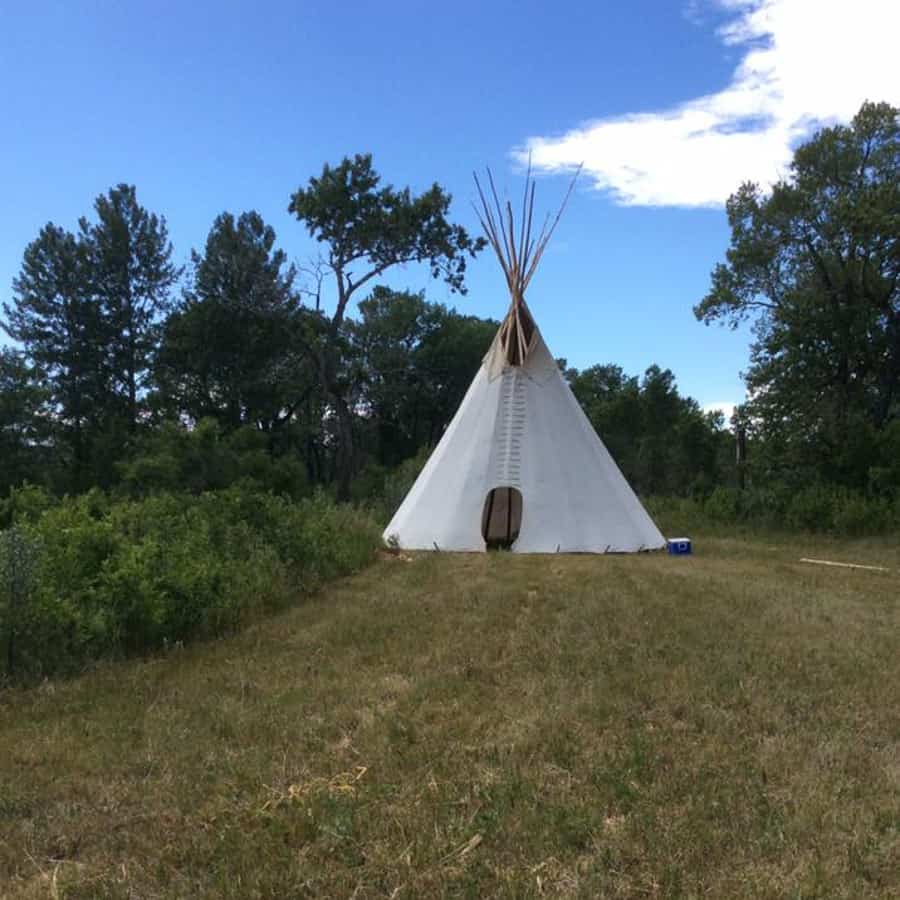 Hideaway Adventure Grounds
Found on the Kikino Métis Settlement in Northern Alberta, Hideaway Adventure Grounds promotes "an appreciation for Indigenous traditions and the natural world". As kikino means 'our home' in Cree, it's fitting that owner John Ritchie wants to share his beloved homeland with visitors so that they can further learn about the wilderness that surrounds them through guided activities and tours. With add-on activities to the retreat such as making bannock on an open fire, arts and crafts, fire sticks, guided plant walks, snowshoeing, shelter building and survival learning, music and dance, and Indigenous storytelling, your time at the grounds will be filled with knowledge, nature, and fun. However, there is also an emphasis on reflecting and re-energizing on your own in the wilderness in order to connect with the land's spirituality and sacredness.
Stay for a few nights in one of the basic campsites, or upgrade by booking one of the wall tent camp spots that include beds, a heater, a deck platform for the tent, and its own washroom, fire pit, and picnic table. Perhaps the best way to fully experience Hideaway Adventure Grounds, however, is to book a package, most of which last for two nights; Understanding Métis Culture, Plant Medicine, Leathercraft Weekend, Harvest Days, and Land-based Living and Bushcraft Skills are all examples of packages to book throughout the year. Either way, you'll have the beautiful Northern Alberta aspen woods and star-filled skies to keep you company.
Location: Kikino Métis Settlement, Treaty 6, two hours northeast of Edmonton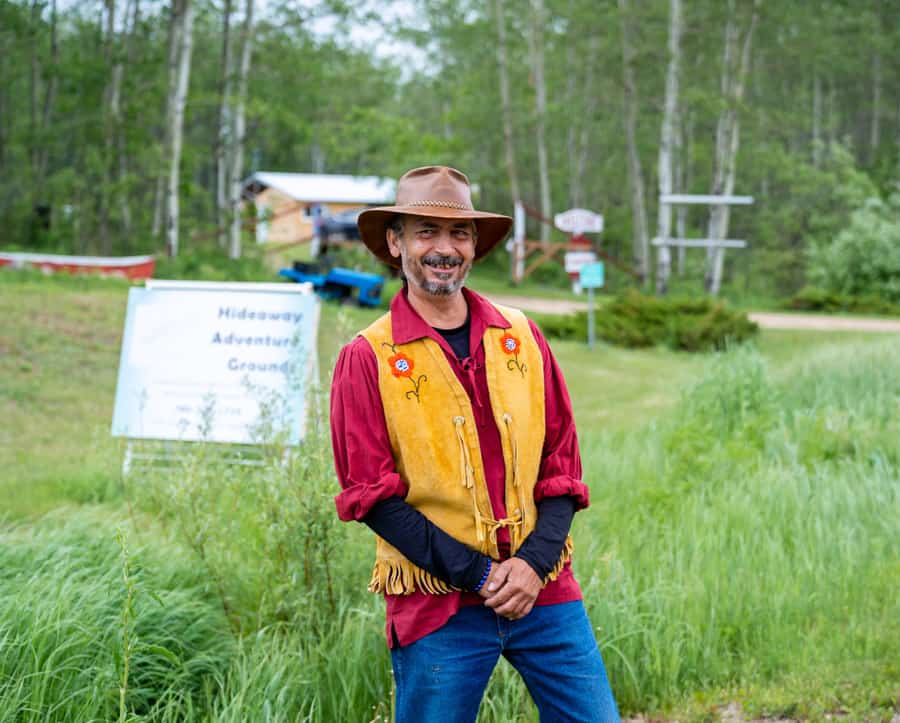 Girth Hitch Guiding
This Indigenous-owned tour operator is perfect for those looking for a little adrenaline rush! With plenty of guided adventures to choose from, Girth Hitch Guiding offers alpine climbing adventures for all levels. More experienced climbers – or newcomers up to the challenge – will love the rocks and ropes, skills courses, or multi-pitch climbing packages, while those without a lot of rock climbing experience will enjoy a via ferrata guided tour (where you ascend secure rungs attached directly to the mountain).
Métis owner Tim Taylor is a huge proponent of "transformational adventure", a form of adventure that helps you to grow holistically and through facing both successes and failures. Your experiences climbing in the David Thompson Corridor are meant to challenge you physically and mentally while also nurturing you spiritually. There's a deep focus on connecting to the mountains that surround you, using the challenge of the climb to encourage personal growth and development.
Location: Nordegg, Treaty 7, two hours west of Red Deer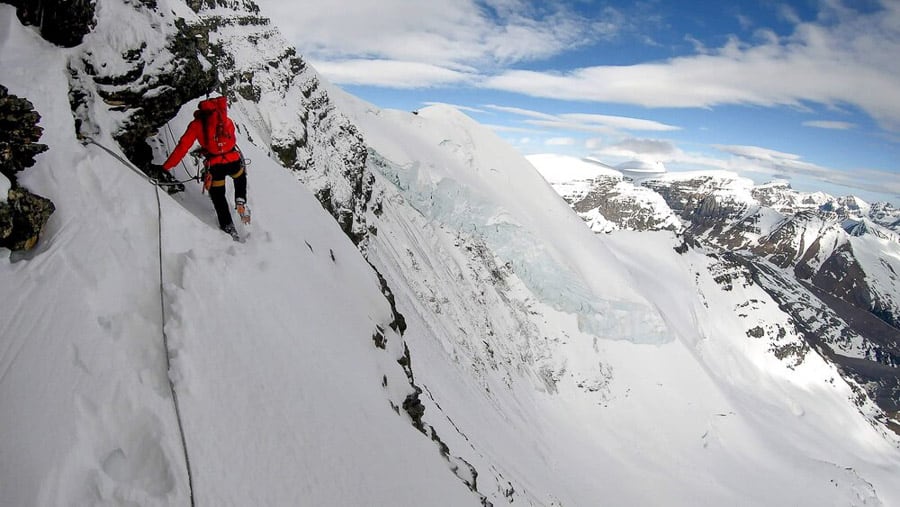 Tee Pee Treats Indigenous Cuisine
Tee Pee Treats bills itself as "bannock-infused Indigenous foods made with love". Located in Edmonton and recently featured on Canada's Food Network, the catering company was founded by Curtis Cardinal and has made waves ever since its opening date. What began as Cardinal's small business – selling bannock out of his backpack at pow wows around Edmonton – has now become a thriving business that celebrates Indigenous culture and food. While dine-in restaurants are coming soon in the future, at the moment Tee Pee Treats offers take-out, delivery, and catering for events, weddings, birthdays, conferences, and more. 
The extensive menu will impress. Choose from one of the burgers, donairs, or even pizzas that use bannock, or go for one of the daily specials, often offering bison burgers, beef steak, or hamburger soup. Don't worry, there are vegetarian options, too! No matter what you order, you're sure to get a hearty helping of delicious bannock with your meal.
Location: 11725 93 Street NW, Edmonton, Treaty 6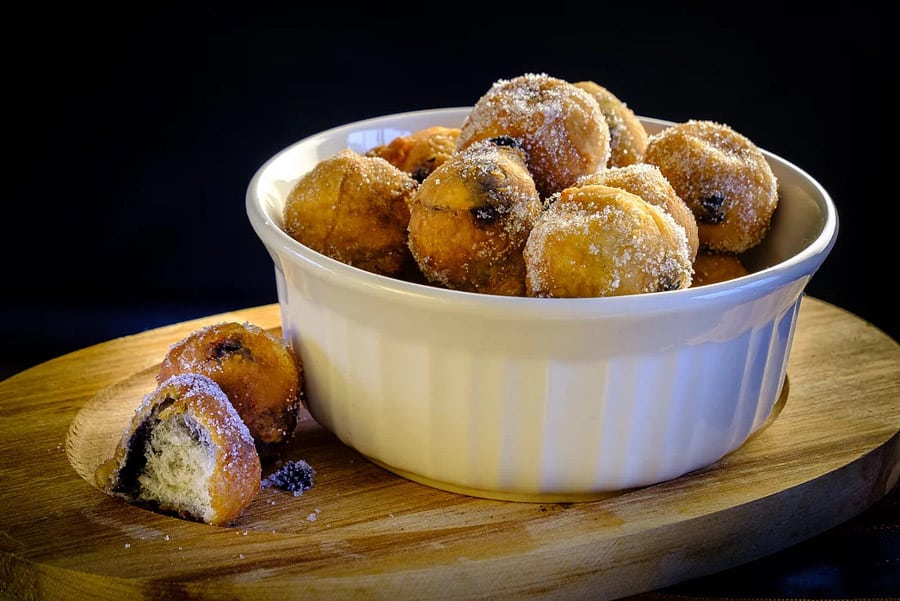 Painted Warriors
Head to the foothills of the Rocky Mountains to immerse yourself in Indigenous tourism experiences at Painted Warriors. Owners Tracey Klettl and Tim Mearn started Painted Warriors in order to create a "bridge between cultures", a place where people are encouraged to learn, reflect, and ask questions, all while surrounded by the beauty and power of the land. It's also a place for Indigenous people to heal and regain a sense of pride in Indigenous culture, history, and skills.
Each experience at Painted Warriors aims to weave in the traditions of the Ojibway, Métis, and Cree cultures of the owners, including archery, snowshoeing, horseback riding, hunting skills, and wildlife viewing and tracking. There are also glamping options all year round for those who'd like to spend a few days in nature under the stars. With an emphasis on knowledge and connection – connection to the land, to Indigenous cultures, and to yourself – your stay at Painted Warriors is sure to be one you remember for life.
Location: Near Cremona, Treaty 7, one hour northwest of Calgary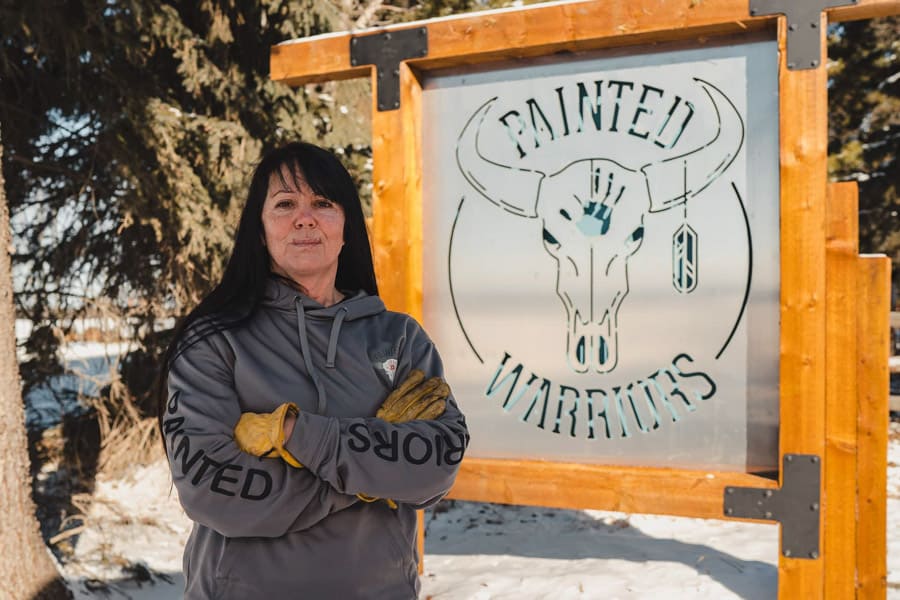 Buffalo Stone Woman
Plan your 'Indigescape' into the Rocky Mountains with Buffalo Stone Woman, or Iinisskimmaakii, as you spend a day hiking some of the most beautiful landscapes in all of Canada while learning about Indigenous traditions, history, and culture. Touted as a once-in-a-lifetime adventure, a guided tour with Buffalo Stone Woman helps connect you to the land as you hike while also teaching you the historical and cultural importance of the land to Indigenous peoples. With a variety of trails of all levels to choose from, an average day includes trail etiquette and safety, lunchtime activities and stories, and a knowledgeable guide to point out notable spots along the hike.
There's something magical about experiencing the scenery of the Rocky Mountains while learning about their significance in Indigenous traditions and history; it's an experience that makes an already memorable hike that much more beautiful and impactful.
Location: Option to meet in Calgary, Treaty 7, or to meet at the trailhead of the hike you choose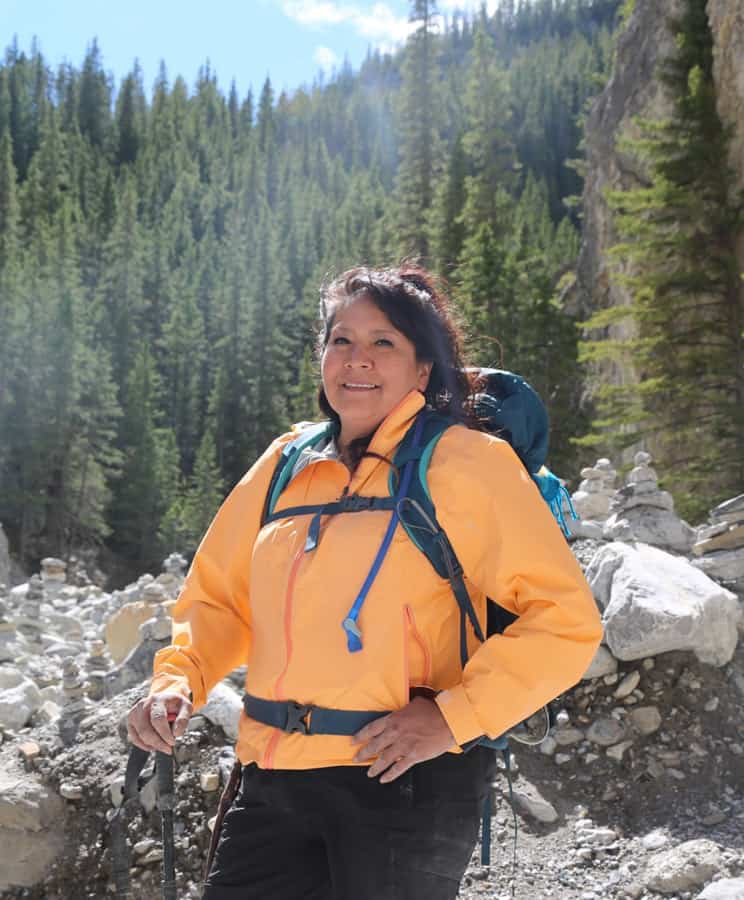 Métis Crossing
Métis Crossing is Alberta's first major Métis cultural centre, and it's a place where you're encouraged to learn, celebrate, relax, and immerse yourself in cultural experiences. Choose from a day visit or a longer stay, including camping on-site and, soon, a boutique lodge with 40 rooms overlooking the North Saskatchewan River.
General admission includes a variety of ever-changing interpretive experiences, including barn dances, Métis weaving, and introductions to farmyard animals alongside access to exhibits highlighting the history of the Métis Nation. There are also signature Indigenous experiences and traditional workshops to choose from for people of all skill levels. And you can't leave Métis Crossing without sampling some of the excellent cuisine on offer, all of which is connected to the local land; think meals prepared with bison, trout, and local berries such as raspberries and saskatoons. Don't forget to try the bannock!
Location: Smoky Lake, Treaty 6, one and a half hours northeast of Edmonton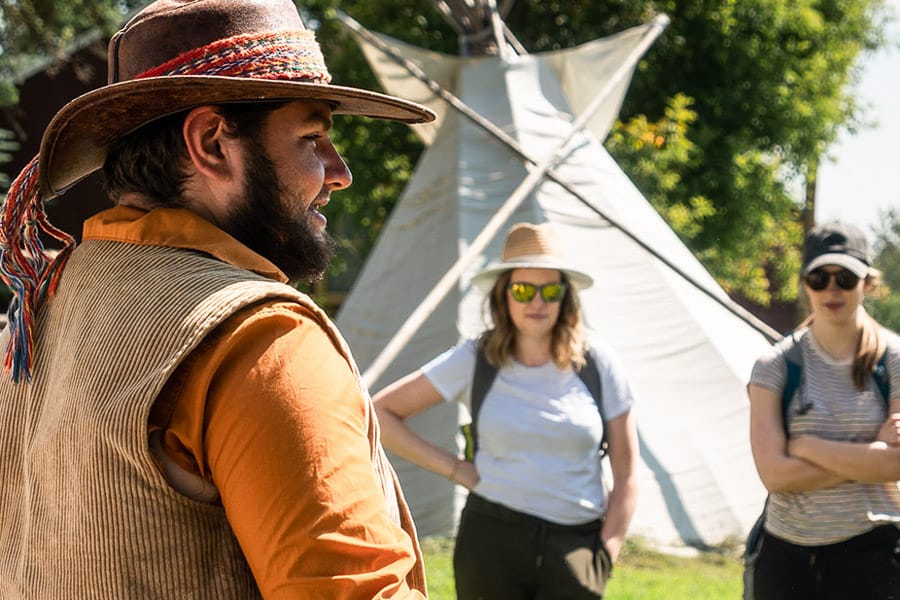 Carter-Ryan Gallery
With two locations, visiting a Carter-Ryan Gallery is a great addition to Indigenous tourism in Canada. One of the country's most celebrated visual artists, Jason Carter is from Little Red River Cree Nation and grew up in Edmonton. With a huge portfolio encompassing multiple styles of art including sculptures, paintings, carvings, book illustrations, and public murals, he is one of the most renowned and prolific artists to come out of Alberta. Alongside Bridget Ryan, a singer, actor, director, playwright, and television host, they've opened two galleries in the Rocky Mountains to promote Indigenous art and live art performances. 
Head to one of the gallery locations in Canmore or Banff to witness the colourful paintings and soapstone carvings for yourself as well as to keep up to date on all live performances. The Canmore gallery in particular has amazing live musical theatre and comedy all summer long!
Locations: 705 Main Street, Canmore (Treaty 7) and 229 Bear Street, Banff (Treaty 7)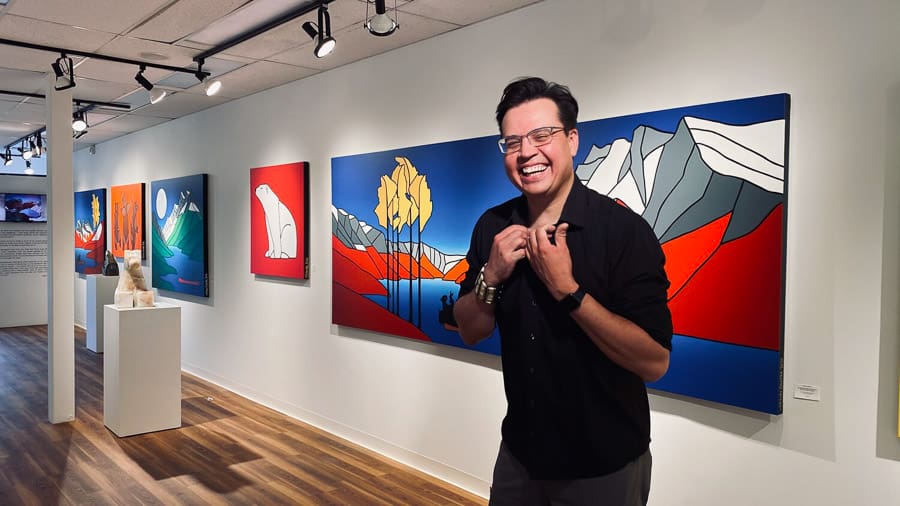 Warrior Women with Matricia Brown
Matricia Brown is well-known in Alberta for her musical talents, including singing, drumming, and songwriting. Along with her daughter, Mackenzie, she formed Warrior Women, a musical duo originally residing from Sturgeon Lake Cree Nation. With live performances, workshops, and guided experiences, there's a lot to learn from these incredible women!
"Have you ever heard the heartbeat of Mother Earth?" Warrior Women asks, and through interactive experiences, the duo aims to connect people to the land through music and storytelling. Two of the best experiences available to book year-round include a fireside chat with Matricia to learn about First Nation culture (complete with songs and a mini-tutorial in the Cree language) and the Wapakwanis plant walk, where you'll study traditional plant medicine in Jasper National Park and make your own salves and lotions from the natural ingredients all around you.
Location: Jasper National Park, Treaty 6 and Treaty 8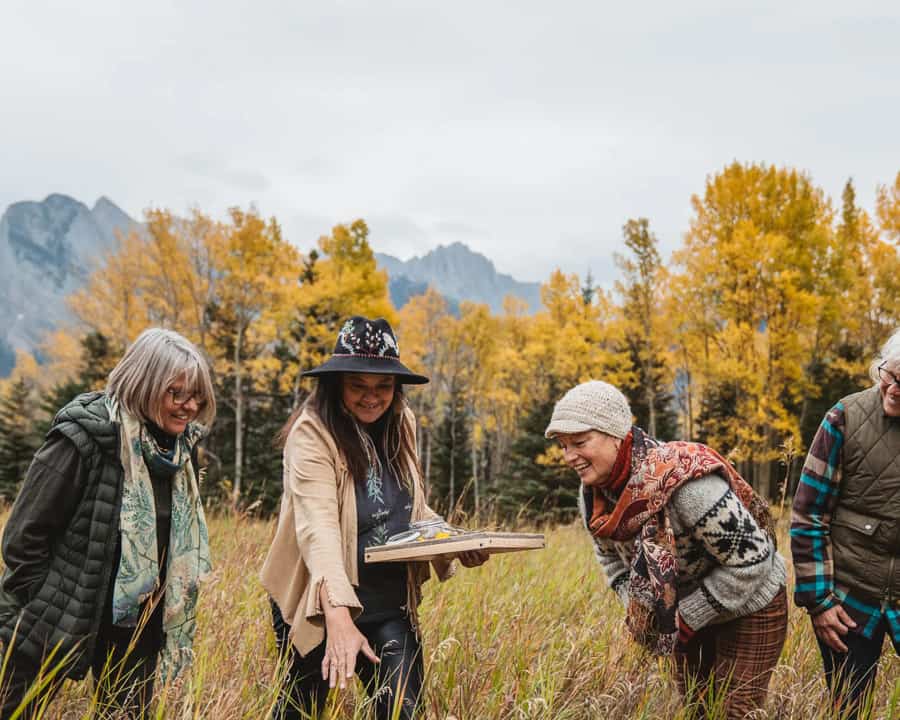 Kodiak Herbal
There is so much on offer through Kodiak Herbal that it's the kind of place you'll want to visit again and again. With the goal of sharing Michif ancestral knowledge, there's a huge array of experiences and workshops to choose from in order to immerse yourself in Métis culture through healing and connection. Some of the Métis tourism activities include an apothecary tour to learn about traditional medicine and food, a day-long sash weaving workshop, and a guided walk focusing on the edible and medicinal plants of Southern Alberta. 
Owner, artist, and herbalist Kalyn Kodiak also often hosts open workshops throughout the year to feature crafting and culture sharing. If you're interested in learning about Métis culture, this is the place to be.
Location: 2410 2 Avenue SE, Calgary, Treaty 7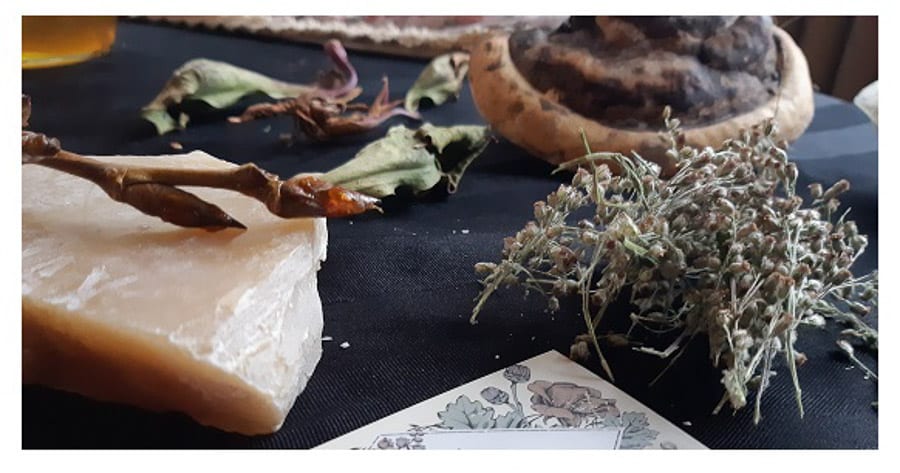 *****
This blog post was produced by us and sponsored by Indigenous Tourism Alberta.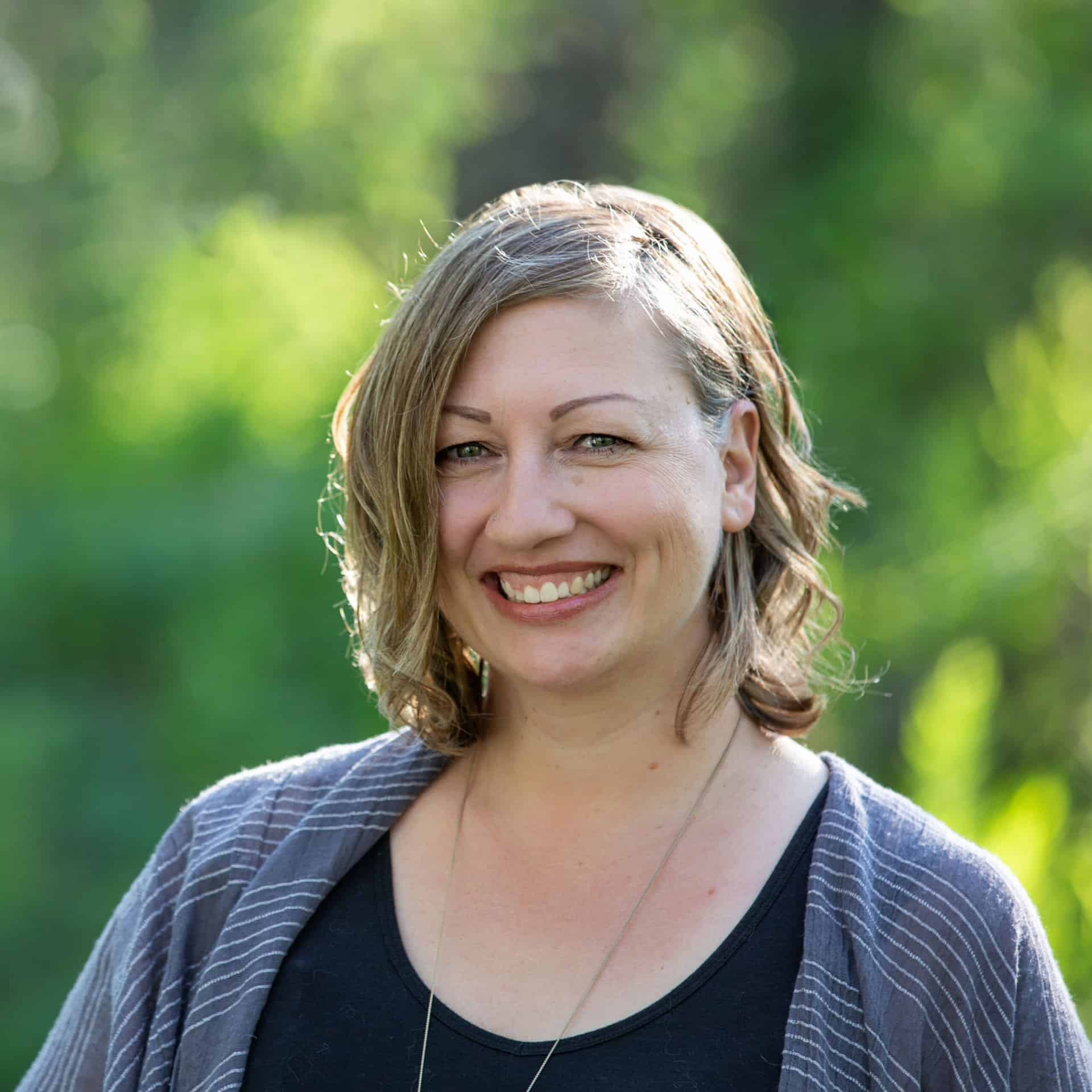 Dalene Heck is a co-founder of Road Trip Alberta. She was born in Edmonton, grew up in the Peace Country, and has ventured to almost every corner of Alberta and the world (she's travelled to 60 countries)! She is a serial blogger, the CEO of HMI Marketing, co-creator of the Trip Chaser card game, a leukemia-slayer, and cat whisperer.