Disclaimer: This page may contain affiliate links. Please review our full Terms and Conditions for more information and our Privacy Policy. Note that any pricing, operating hours, or other such information provided below may have changed since initial publication.
Compiled by the Road Trip Alberta team
Last Updated November 23, 2023
Finding outside things to do in an Edmonton winter may seem an impossible task! With temperatures that may plummet well below -30°C and hover there mercilessly until spring, Edmonton can chill the heart of even the most hot-blooded winter warrior.
It's certainly easy to hide out from old man winter (like spending the day at the world-famous West Edmonton Mall), but you'll be missing out on some of the best activities that Edmonton has to offer in the snowy season!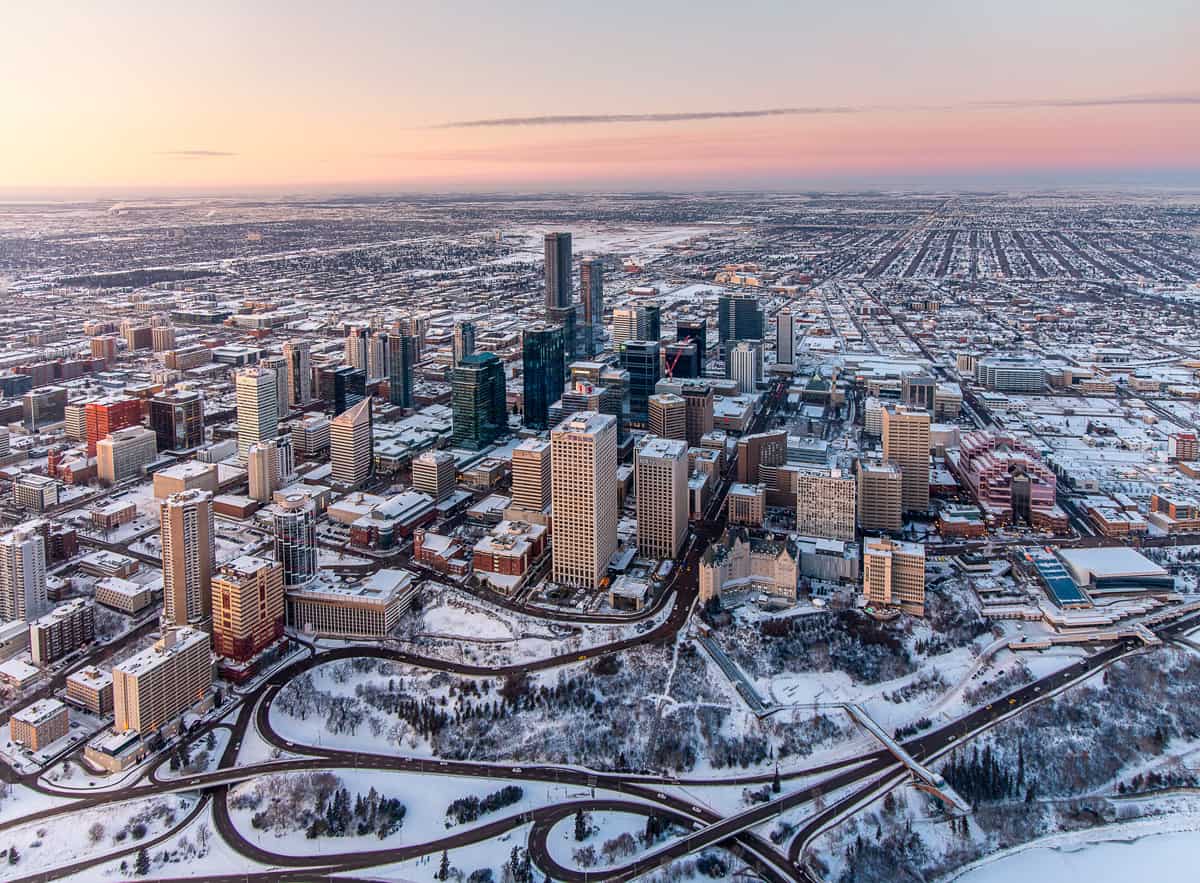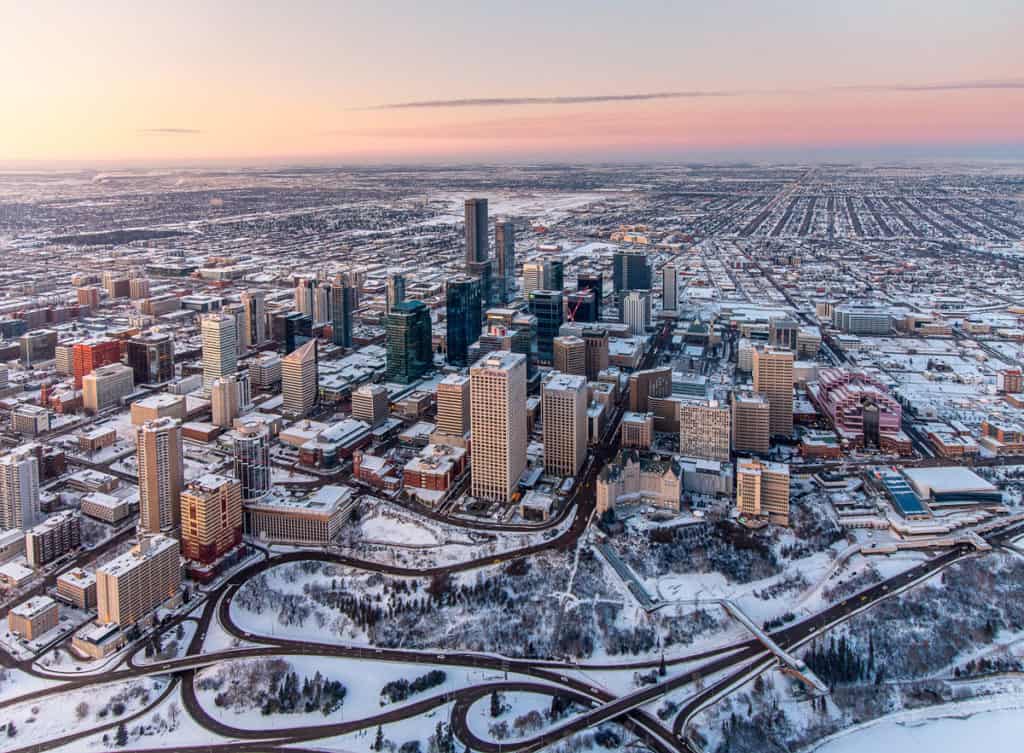 Things to do in Edmonton Winter
For those who are looking for a more truly Canadian experience, Edmonton's winter activities can light up even the coldest, humbug-heart. With tons of winter attractions, the city's packed (as tight as a snowman) with some great snowy fun.
Check out the list below for some great things to do in Edmonton this winter, and keep that snow spirit stoked and glowing, from when the first deep freeze hits, all the way to the next spring thaw!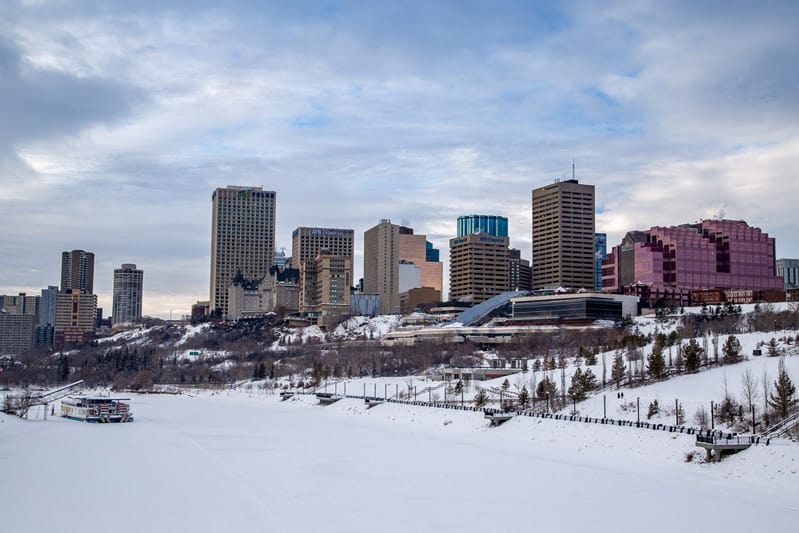 Glide Along Edmonton IceWay Skating Trails
Created to bring people together and to help stir up a love of winter, the Victoria Park skating path is lit by solar-powered lanterns that cast rainbow colours onto the stark white ice and snow below. Combining an Alice in Wonderland-like ambiance with some 70's disco flavour, the Victoria Park IceWay is a perfect Edmonton winter activity for the kids, with some good friends, or as a romantic night out with your special someone! Don't forget to check conditions before you go.
Price: Free
Location: Victoria Park
When to go: The pavillion is open from 9am to 10pm daily, but only after freezing temps allow the path to be created.
What to bring: Warm clothing including a toque, scarf, and mitts, plus a thermos full of hot chocolate, of course!
Walk the Alberta Legislature Grounds
This one may not have crossed your mind, but Alberta's Legislature Grounds offer a tranquil and scenic year-round walk. Admire the impressive, Beaux-Arts architecture of the Alberta Legislature Building as you wander among trees lit by colourful lights – perfect for some great photo-ops. Once you're done, you can head inside the legislature building for a warm-up, more beautiful architecture, and some interesting historical information about the city.
Price: Free
Location: Alberta Legislature Grounds
What to bring: Warm clothing including a toque, scarf, and mitts, and a hot drink!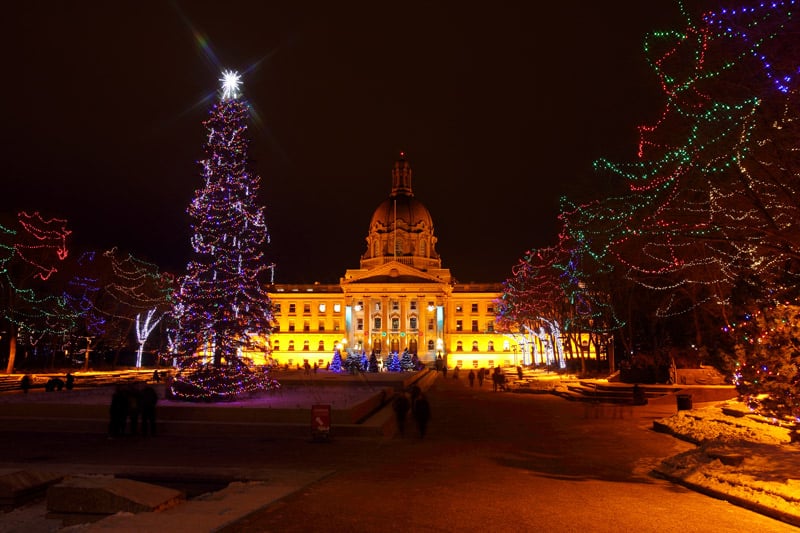 Tube (or ski!) Sunridge Ski Area
Most of us have fond memories of tubing down a snowy hill on a bright winter day, our faces tucked tightly into a scarf to avoid wind-chilled, watery eyes! For a laid-back day of tubing, skiing, or snowboarding, you can have it all in Edmonton's Sunridge Ski Area. Located right inside the city, Sunridge sports six lifts, two carpet lifts, and a terrain park for a packed full or half-day of wintery fun!
Price: $45 for an adult lift pass (skiing/snowboarding) and $20 per person for a two-hour tubing time slot which must be booked in advance. Check their Monday Madness deal (available online only) for $10 tickets and $10 rentals.
What to bring: Ski/snowboarding gear, warm clothing, snacks, and water
Ski at Snow Valley or Rabbit Hill
There's no need to take a long drive to the mountains to catch some POW! Edmonton's Snow Valley Ski Club or Rabbit Hill Snow Resort are both located within city limits, offering you and your family a chance to hit the slopes without spending much time driving. Just 20 minutes (Snow Valley) or 40 minutes (Rabbit Hill) southwest of Edmonton, take a full or half-day to enjoy skiing, snowboarding – and even a few terrain parks!
Price: $45 for an adult full-day lift ticket at Snow Valley; $49 at Rabbit Hill.
What to bring: Ski/snowboarding gear, warm clothing, snacks, and water
For more info: Including current conditions, check out our full guide to skiing in Alberta.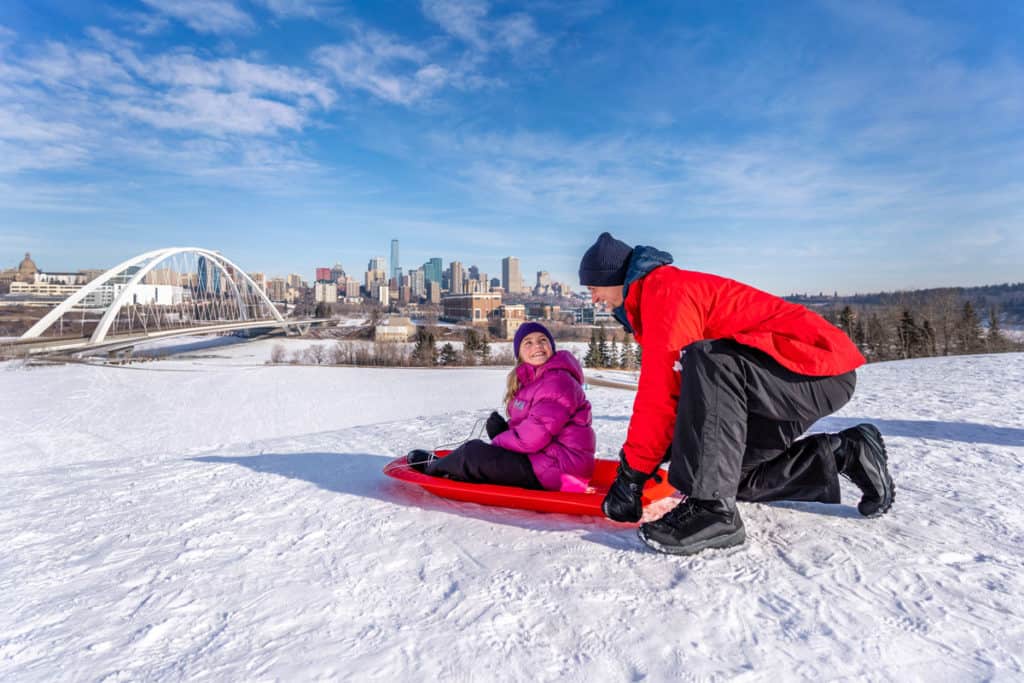 Segway in the River Valley
Yeah, you can! Segways come with fat tires too! North America's longest trail system can now be enjoyed by segway in the winter months with River Valley Adventures. Revel in Edmonton's winter wonderland like you never have before as you zoom up and down trails.
Price: $59.99 for 60 minutes, and $84.99 for a 90-minute beginner adventure that includes instruction. Advanced tours are available; contact the company directly to discuss.
Location: Start out at Louise McKinney Park (9735 Grierson Hill, NW).
What to bring: Bundle up in your warm winter gear! Make sure that your toque can fit under a helmet. Bring your camera or GoPro and sunglasses as Alberta is usually sunny in winter.
See the City via Snowshoe
Also provided by River Valley Adventures are snowshoe rentals. Go it on your own or hire a guide to show you the best places to tramp in the city! Rental prices are below; contact the company directly regarding tours.
Price: $9/hour, or $27/day for a pair of snowshoes.
Location: Pick up your rentals at 9735 Grierson Hill Northwest.
What to bring: Warm winter gear, and especially warm footwear. It's also a good idea to pack your camera, water, and any other snacks you'd like in an easy-to-access backpack.
Explore the Surrounding Area
There is a lot to see and do outside of the city too. Don't miss all the things to do at Elk Island National Park (just a 30-minute drive east) where you can watch bison amble about in their natural habitat, and especially if you want a good spot to see northern lights in Alberta. Or take a drive northeast through several small communities nearby to spot roadside attractions like the world's largest perogy or easter egg! Get more ideas from our article on unique day trips from Edmonton.
Keep Dining Outdoors
We all love a good patio, and why let a few snowflakes stop us? Dine in an igloo at Tiramisu Bistro (be sure to book in advance), or snuggle under the outdoor heaters while snacking on delicious pastries at Cafe Bicyclette.
Indulge (and Warm Up!) at a Spa
After an epic adventure in the wintery outdoors, nothing feels better than pampering your body with warmth and relaxation. Indulge in some self-care by booking an experience at one of the excellent spas in Edmonton, perhaps picking one with a sauna to thoroughly nourish your skin and soul.
Things to do in Edmonton – Winter Festivals
Edmonton is nicknamed the Festival City for a reason. No matter the weather, from summer to winter, there's a festival happening nearly every weekend. Listed below are some great winter festivals you can bundle up and go enjoy the energy, the spirit – and the hot chocolate, of course!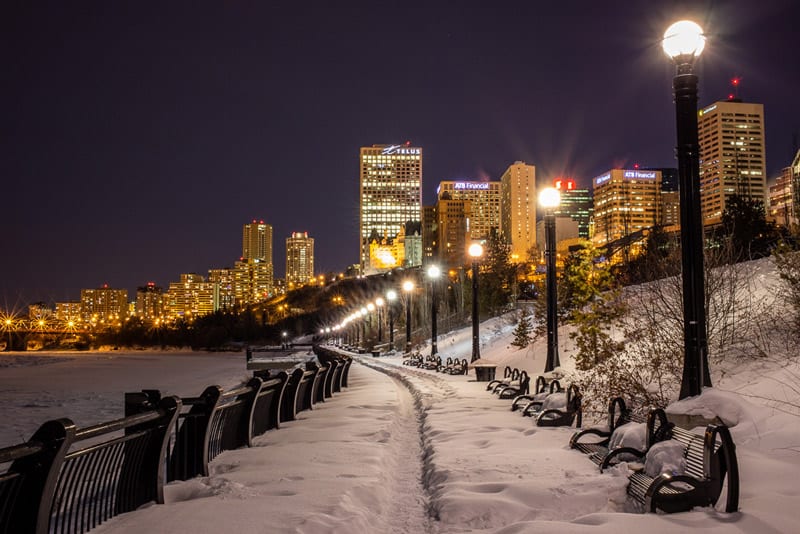 All is Bright
124th Street transforms into a glowing winter party for All is Bright! The street lights up, live music rings through the neighbourhood, street performers entertain, and there are plenty of other fun winter activities for the whole family to enjoy.
Price: Free admission.
When: Nov 19th, 2022.
Where: Helen Nolan Park for the main stage.
What to bring: Warm clothing (of course), and your camera!
Deep Freeze: a Byzantine Winter Festival
Meant to bring together and celebrate the melting pot of cultures in Canada, this Byzantine Winter Festival is a true and hearty celebration of winter. Festival-goers can enjoy everything from musical performances and short films to log-sawing, blacksmithing, and of course, the hilarious, deep freezer race that will have everyone roaring with laughter. There's even a fireworks display to kick-off the first night of the event!
Price: Free admission.
When: Jan 21st and 22nd, 2023.
What to bring: Water, snacks, warm clothing including a toque, scarf, mitts, and winter boots.
Ice on Whyte
Nothing celebrates Canadian winter like a good ice-carving competition. Ice on Whyte is an icy celebration that happens on one of Edmonton's busiest avenues and offers the chance to learn how to carve and sculpt ice, a voter's choice 'stew-off', an ice bar, ice games, and more! It's the perfect outing for you and some good friends, or the whole family as there's even a 'lil chippers' ice sculpting lesson for children.
Price: $6 for adults, $4 for ages 2-13, under 2 for free.
When: Jan 24th to Jan 29th, 2023.
What to bring: Water, snacks, warm clothing including a toque, scarf, mitts, and winter boots.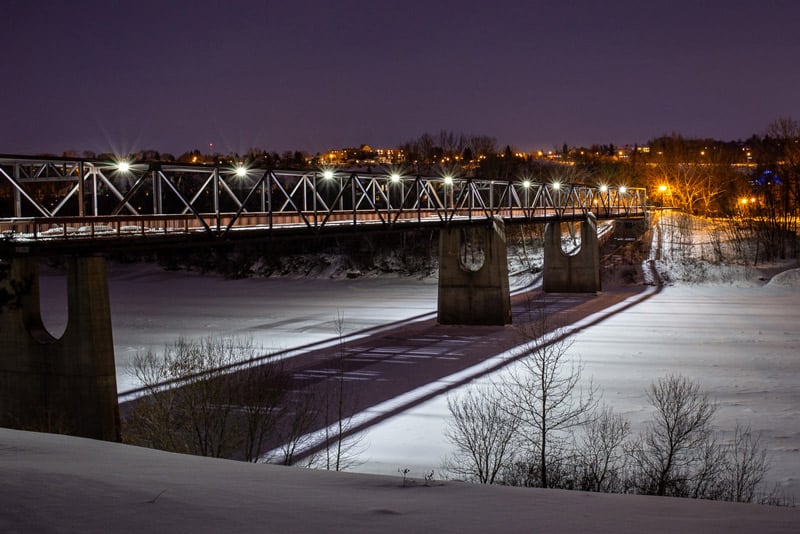 Flying Canoë Volant
Rooted in a French legend shared with First Nations/Metis peoples around Edmonton, this high-energy evening outdoor festival is a must-do if you appreciate local Canadian folklore and great story-telling. Lit by the glow of colourful LED lighting, festival-goers wander among tipis and enjoy performances with music and dancing, experience Indigenous art, hot drinks, bannock-roasting, and fire-pit conversations with new and old friends. There's no shortage of good cheer at the Flying Canoë Volant – and it will warm you to your very soul!
Price: Free admission.
When: Feb 1st to 4th, 2023.
What to bring: Water, snacks, warm clothing including a toque, scarf, mitts, and winter boots.
Silver Skate Festival
Starting in February, this 10-day family-oriented Edmonton winter attraction is the longest-running winter festival in the city. With roots in Dutch winter traditions, the Silver Skate Festival combines arts and culture with sports and recreation where you and your family can take part in public skating, music, bannock-making – even a horse-drawn sleigh-ride! There's plenty to enjoy at the Silver Skate Festival, including ice sculptures, speed-skating events, theatrical performances, and more! The trick is trying to fit it all in.
Price: See the Silver Skate Festival's event schedule for individual event pricing.
Location: Hawrelak Park.
When: Feb 10th to 20th, 2023.
What to bring: Water, snacks, warm clothing including a toque, scarf, mitts, and winter boots.
If you happen to be here for the holiday season, don't miss out on our extensive post about enjoying Christmas in Edmonton
Need more ideas of what else to do or where to stay in Alberta's capital? Be sure to check out our full Edmonton travel guide!
And if you want to venture further to experience more during this snowiest season, we have lots of ideas in our winter in Alberta post.
ALSO, don't forget that while you're on the road, you can download our FREE Road Trip Alberta bingo cards, to make it just that much more fun!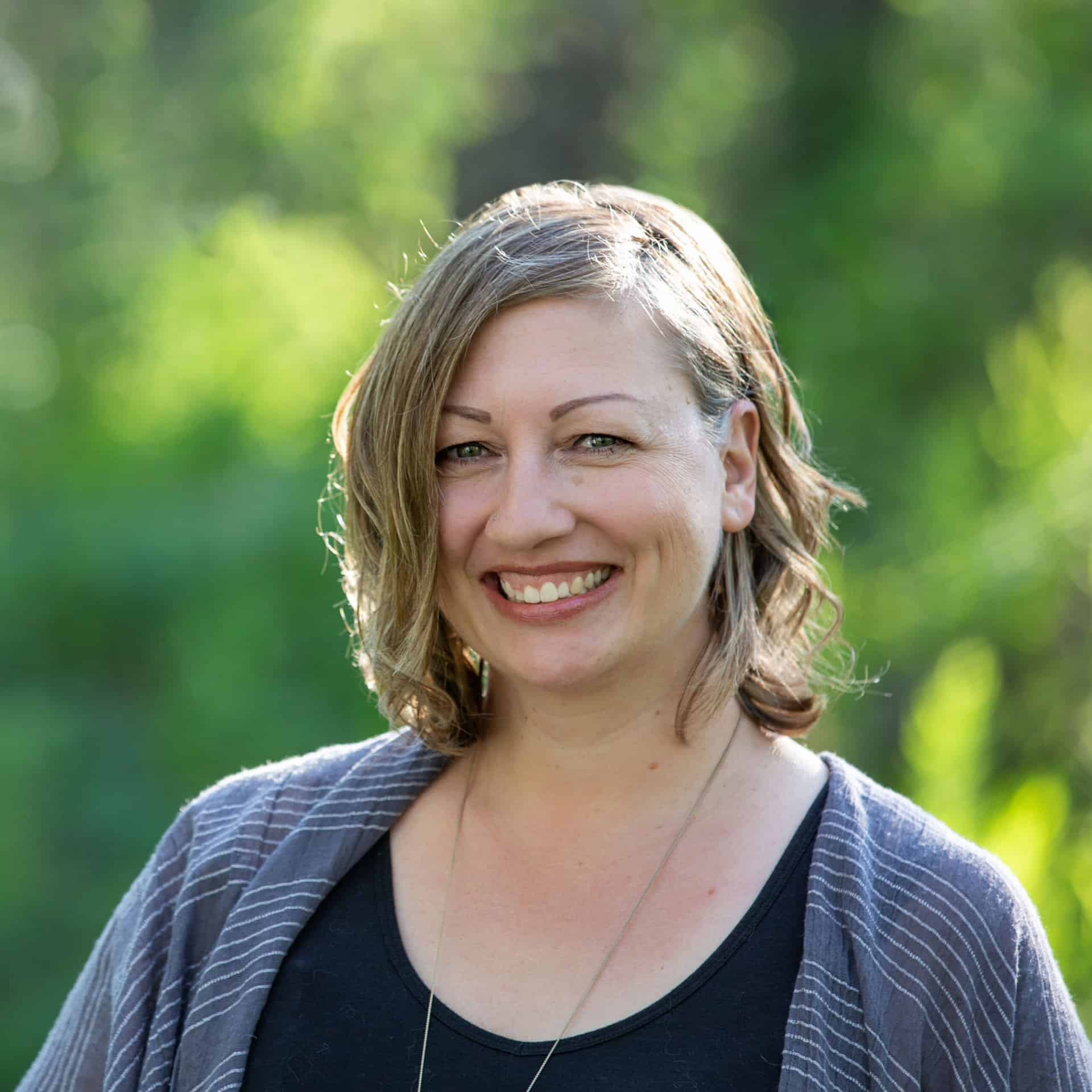 Dalene Heck is a co-founder of Road Trip Alberta. She was born in Edmonton, grew up in the Peace Country, and has ventured to almost every corner of Alberta and the world (she's travelled to 60 countries)! She is a serial blogger, the CEO of HMI Marketing, co-creator of the Trip Chaser card game, a leukemia-slayer, and cat whisperer.