Disclaimer: This page may contain affiliate links. Please review our full Terms and Conditions for more information and our Privacy Policy. Note that any pricing, operating hours, or other such information provided below may have changed since initial publication.
Compiled by the Road Trip Alberta team
Last updated on February 9, 2022
With the fastest route from Vancouver to Edmonton totaling over 1,200 kms in length, making this drive is certainly quite an undertaking. However, even though you can find direct flights connecting the cities, we will always suggest a road trip as there is SO much to see along the way.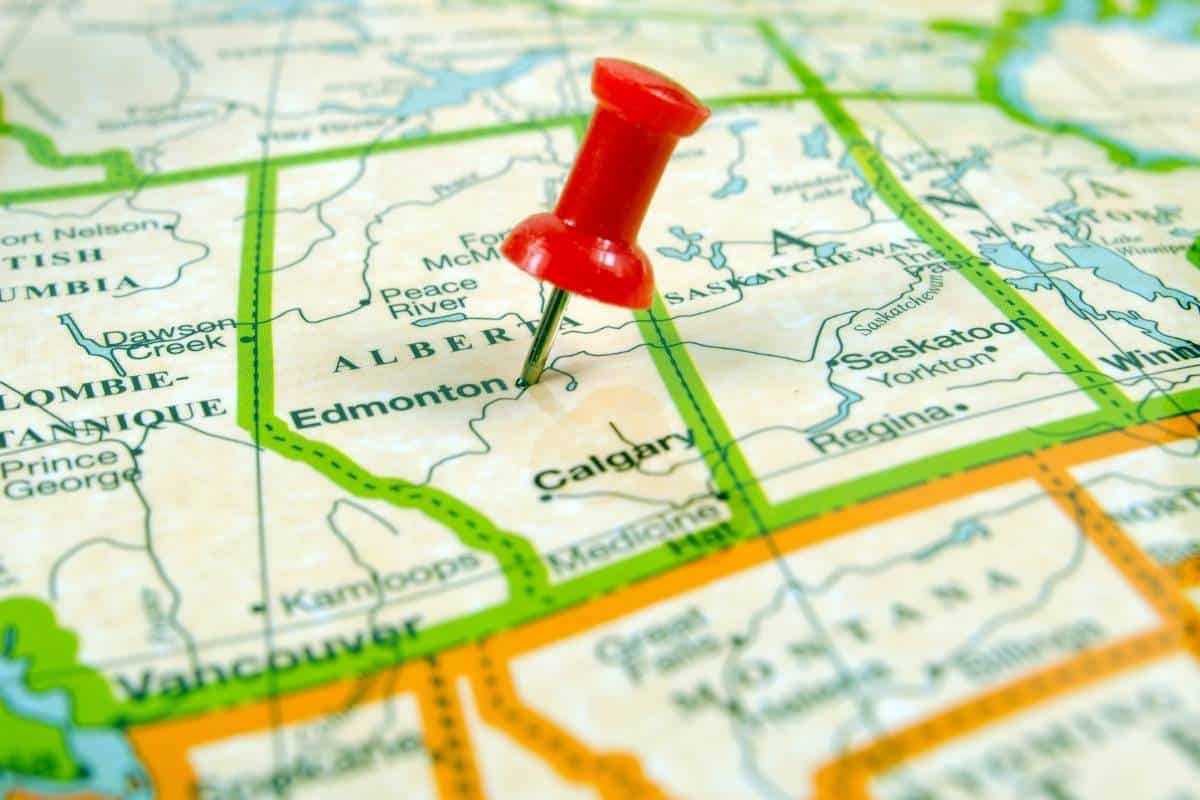 Below you'll find information on the many ways to travel between the two cities, and if you go by land, many of the fun things to do along the way.
About the Route
From a coastal city through mountains and then arriving into Canada's northernmost provincial capital, this drive – no matter which route you take – has a little bit of everything! While there are many options for different routes to take from Vancouver to Edmonton, we've outlined three below, each of which has its own benefits. Planning to do a round trip? Then we suggest taking a different route each way!
The Fastest Route from Vancouver to Edmonton
Spanning 1,263km, this route is the shortest of the three and will take approximately 14 hours. Starting on Highway 1 (known as the Trans-Canada Highway), you'll follow this until you arrive in Hope, British Columbia. Once through Hope, you will then take Highway 3 east (the Crowsnest Highway). You'll follow Highway 3 to Princeton, BC, where you'll then turn north onto Highway 5A to Merritt.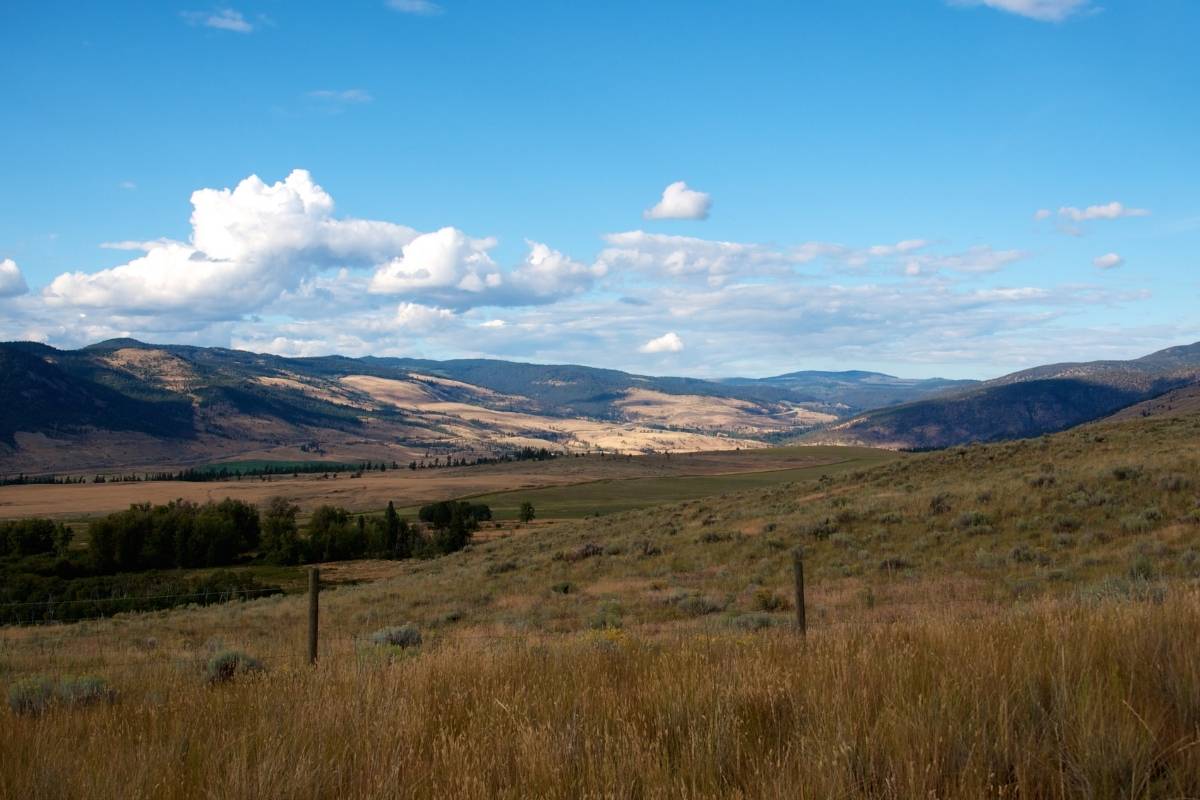 From Merritt, take Highway 5 north (Coquihalla Highway), passing through Kamloops, BC. You will stay on Highway 5 until the small town of Tête Jaune Cache where you will then merge onto Highway 16, the Yellowhead Highway, eventually crossing the Alberta, British Columbia border. The Yellowhead will take you straight to Edmonton. If you decide to make a stop in Jasper National Park along the way, note that a Parks Canada pass is required (but not if you are just driving through).
It's important to note that winter tires or chains are required on most routes in British Columbia from October 1 to April 30. And as you will spend a lot of time driving in the mountains, the utmost care is required.
Alternate Route #1 from Vancouver to Edmonton
If Banff National Park is on your bucket list, then this is the route for you. You can expect this drive to take around 15 hours and 30 minutes, for a total of 1,363km.
The first part of your journey is the same as the primary route until you reach Kamloops, British Columbia; here is where things start to change. In Kamloops, you will exit onto Highway 1 (the Trans Canada Hwy), passing through Salmon Arm, Revelstoke, and the town of Golden.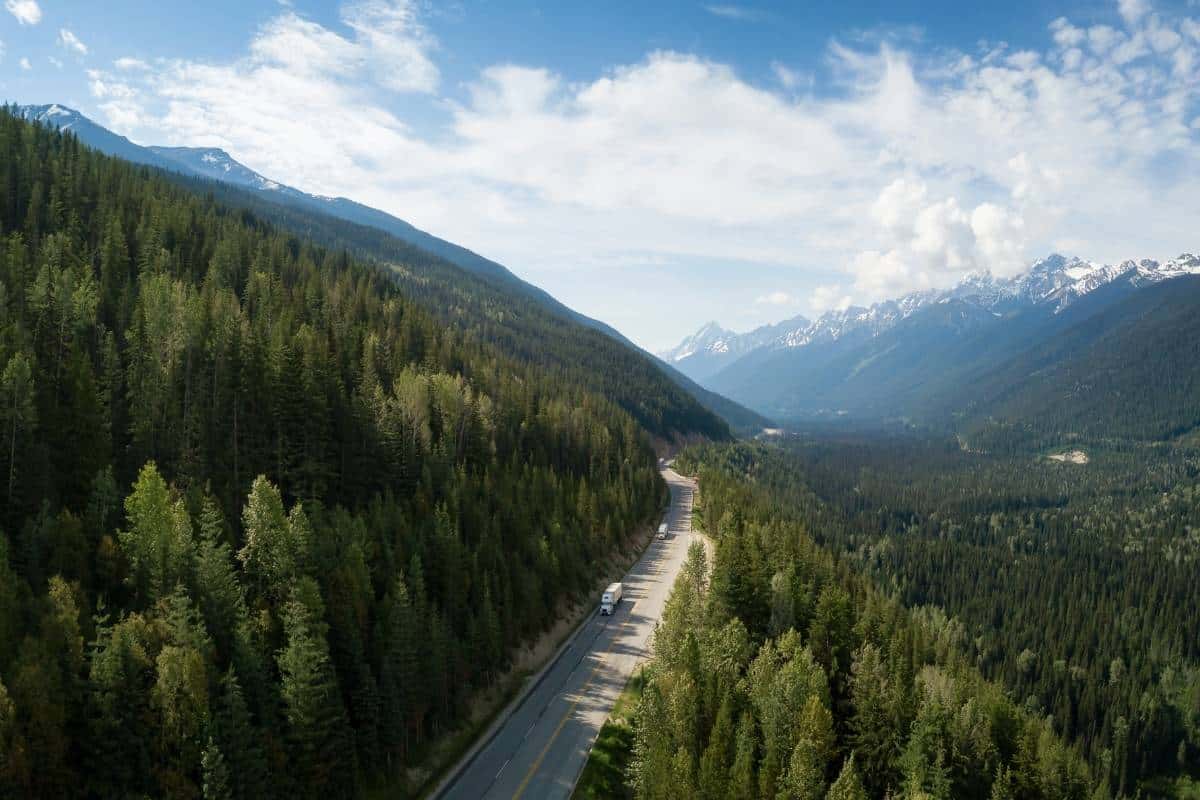 You'll follow Highway 1 into Alberta, eventually hitting Banff National Park. Like Jasper, you will need to purchase a Parks Canada pass if you plan to make any stops within the park.
It is then a quick drive from Banff to Calgary. Following Stoney Trail NW in Calgary, you'll make your way around the outskirts of the city, where you'll get onto Highway 2 north (the Queen Elizabeth II Highway, also known as the QEII) for the remaining ~3 hours drive from Calgary to Edmonton.
Alternate Route #2 from Vancouver to Edmonton
This final route is our recommendation if you want to switch things up and aren't pressed for time. It is a long one – clocking in at 1,516km, for a driving time of 17 hours and 20 minutes – but it will take you through a lesser-visited (but highly scenic!) part of Alberta.
Starting on Highway 1 heading east from Vancouver, turn onto Highway 3 west, just past the city of Hope. Highway 3 is where the majority of your journey will take place (approximately 10 hours) until you're well into Alberta's Crowsnest Pass. Note that while on Highway 3, you'll drive over two major mountain passes, the Blueberry-Paulson Summit and the Kootenay Pass (aka Salmo Creston Pass). While they both offer beautiful scenery, storms will often lead to pass closures during the winter, so be sure to plan accordingly.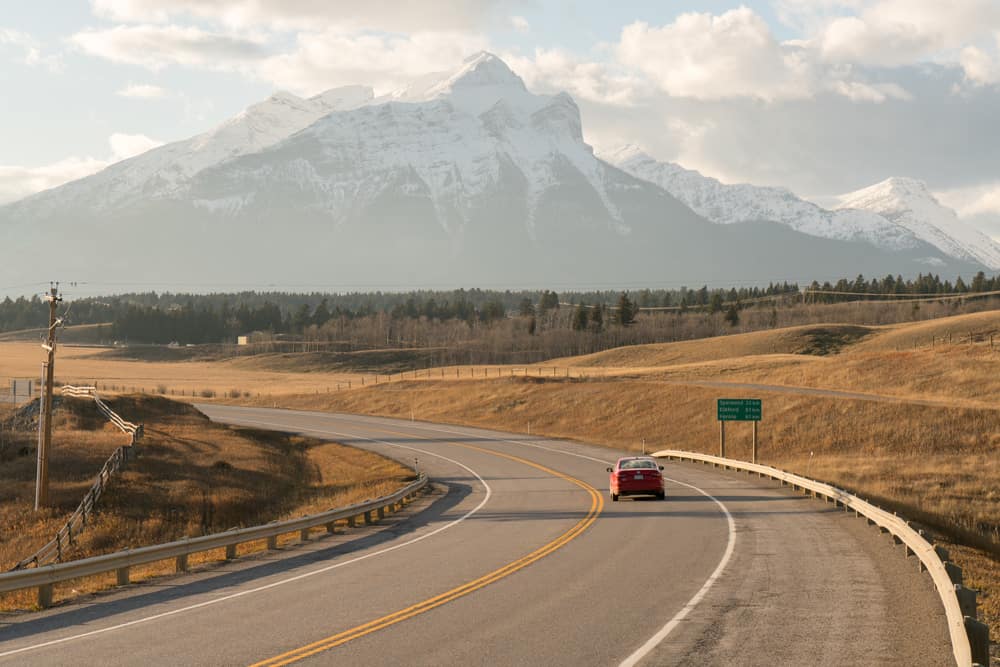 From Highway 3, you'll turn north onto Highway 22 (otherwise known as the Cowboy Trail). From there, you'll turn onto the 533 at Chain Lakes Provincial Park, making your way towards Highway 2 for the remainder of your trip. (Alternatively, Cowboy Trail continues north for quite a bit longer if you find yourself with additional time to take the slow road.) Otherwise, it will be at least a four-lane highway for the last 3 hours of your journey, where you'll see Alberta's largest city before driving north from Calgary to Edmonton.
Vancouver to Edmonton by Car
If you're traveling by car, we suggest leaving Vancouver in the early morning hours to make the most of your trip.
If you plan on renting a car there are many places in Vancouver to do so. We suggest booking via RentalCars.com, to select the cheapest rate or book with whichever company you prefer.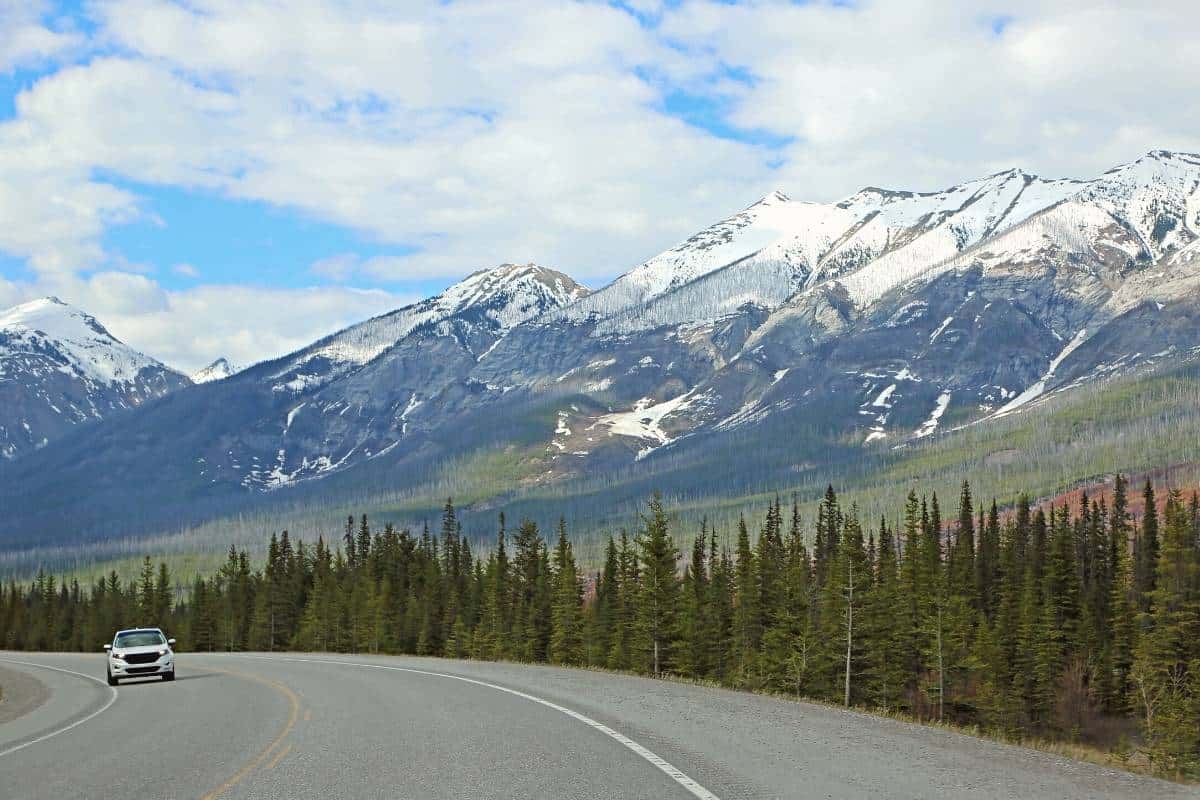 Remember that while Alberta's (and BC's) highways are in great shape and well-maintained, snowstorms can wreak havoc for days at a time, and construction can slow things down in summer. We suggest checking the current road reports (for both BC and Alberta) before you leave. Also take note that during the winter months some specific highways in BC require cars to be equipped with snow tires (it's the law!).
Vancouver to Edmonton by Bus
Rider Express is the only company that offers a journey along this route. It takes about 20 hours and a one-way ticket costs around $190.00.
Vancouver to Edmonton by Private Transfer
There are no companies explicitly offerings private transfer from Vancouver to Edmonton at this time, but you can find some that do the Vancouver to Calgary route, which would be a big part of the trip. (And maybe you'll be able to sweet-talk your way into having them make the extended trip for the right price?)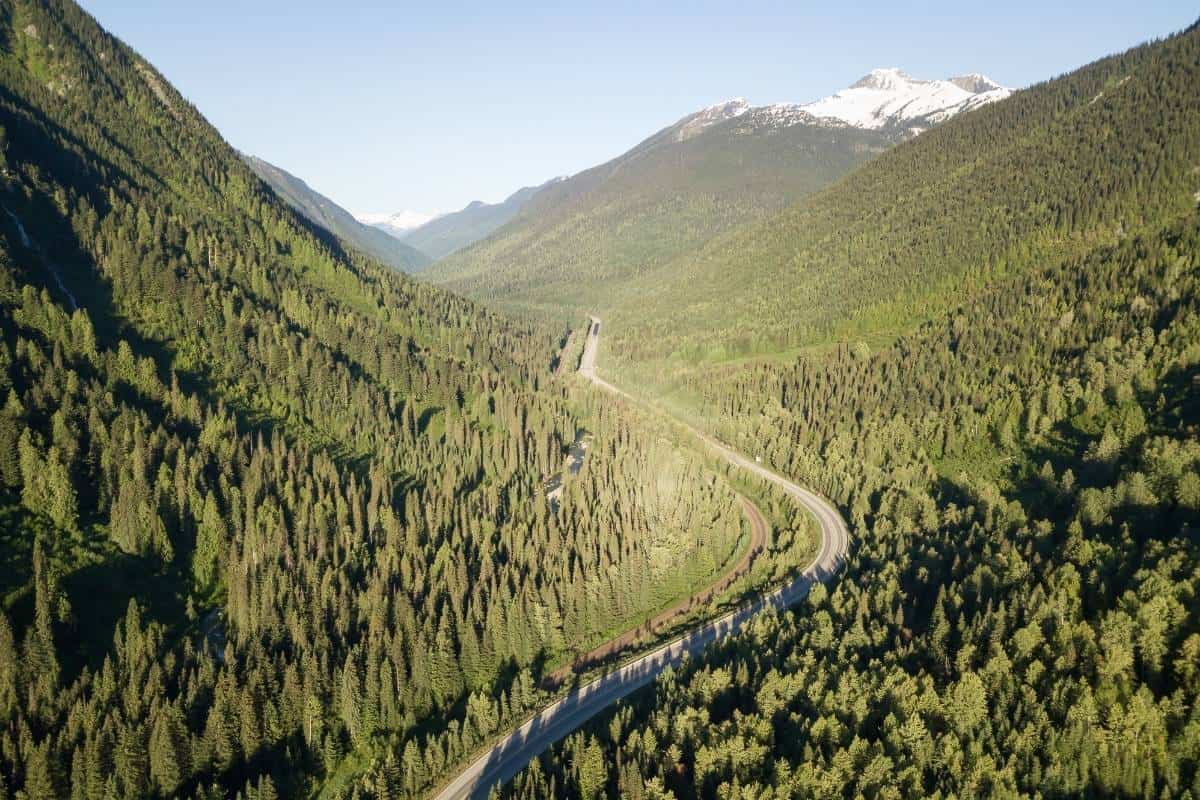 Vancouver to Edmonton by Other Options
Both Vancouver and Edmonton are home to international airports and offer flights to and from via Air Canada, WestJet, and Flair Airlines. Most are non-stop and will take roughly 1 hour and 20 minutes with airfare ranging between $200-$350 (at the time of writing, expect higher prices for last-minute flights). Flying is of course the fastest mode of transportation, but with so many road trip routes, the drive can be a fun one!
Taxi and Uber are both possible options, but extremely expensive and potentially hard to find someone willing to drive that far.
While Vancouver to Edmonton is not typically a popular route on Poparide, if you're not too picky on your departure date, joining a carpool driving this route may work out for you.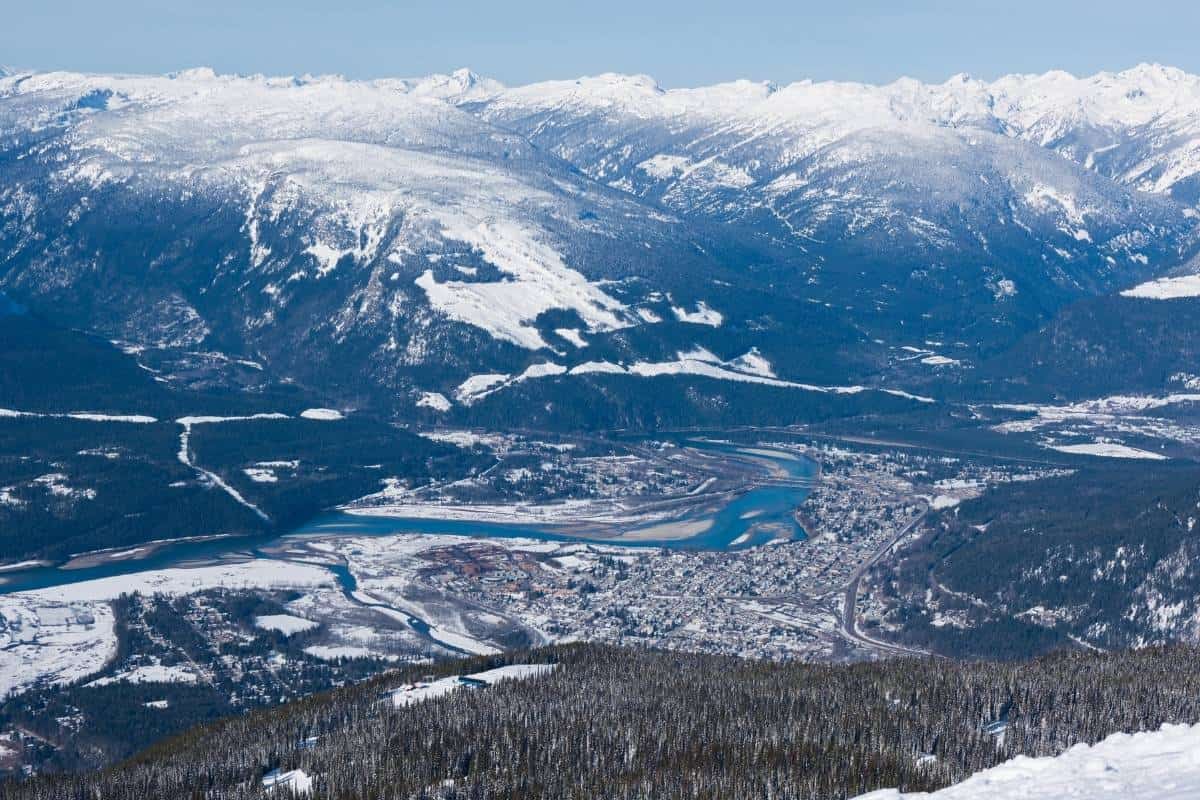 Fun Things to do Along the Way
The Fastest Route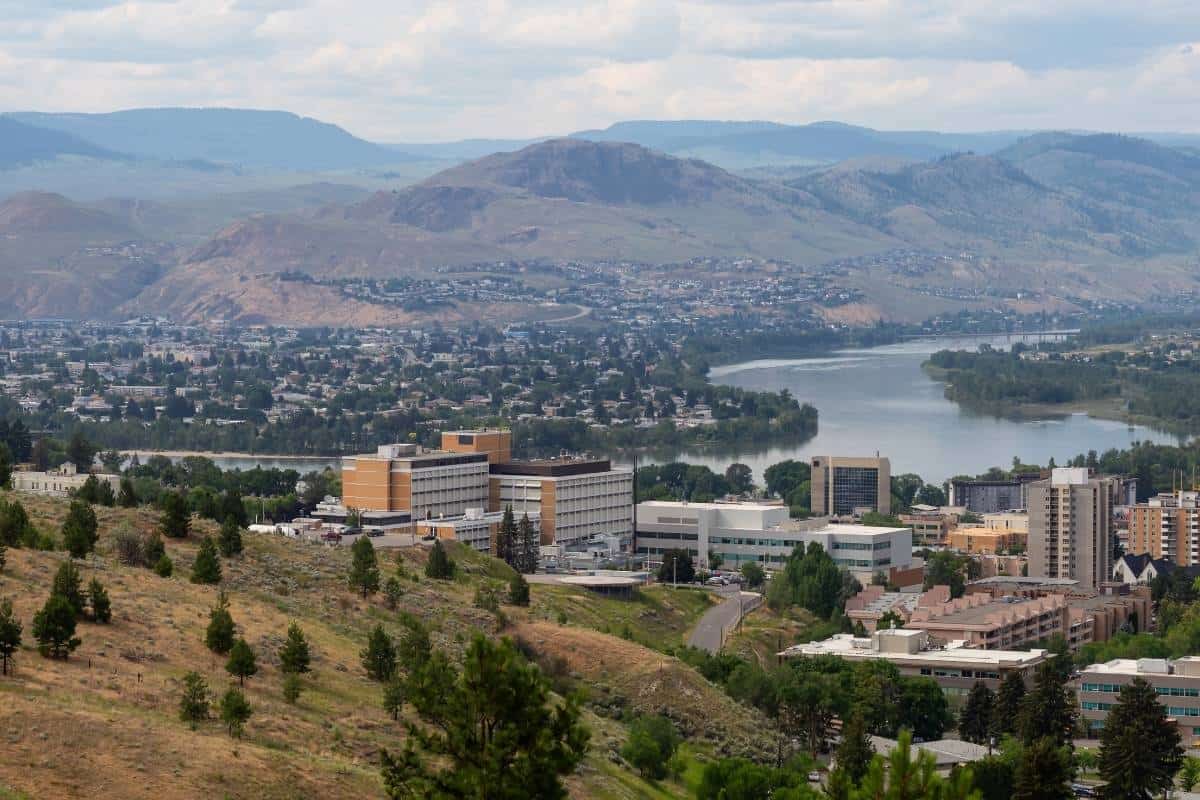 Alternate Route #1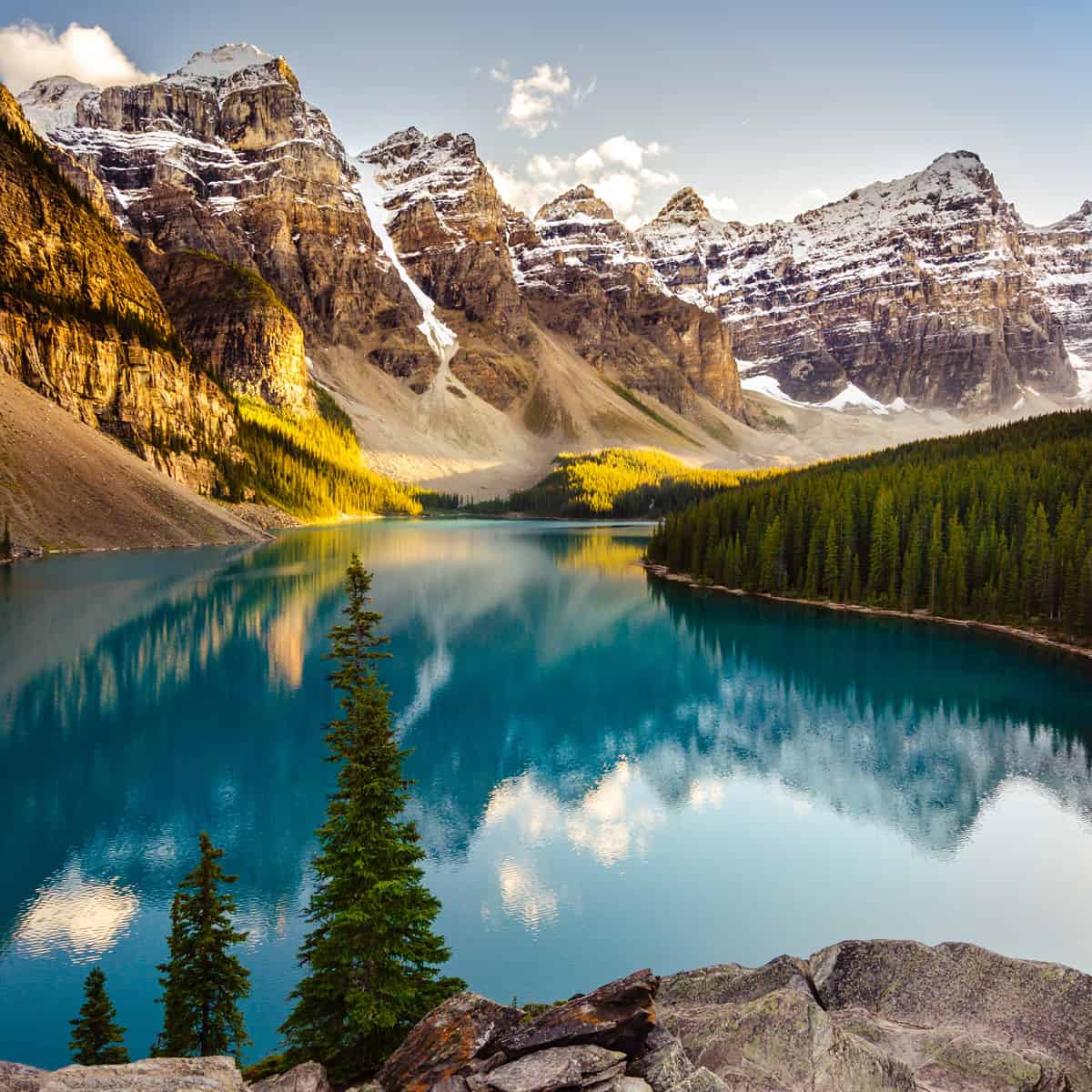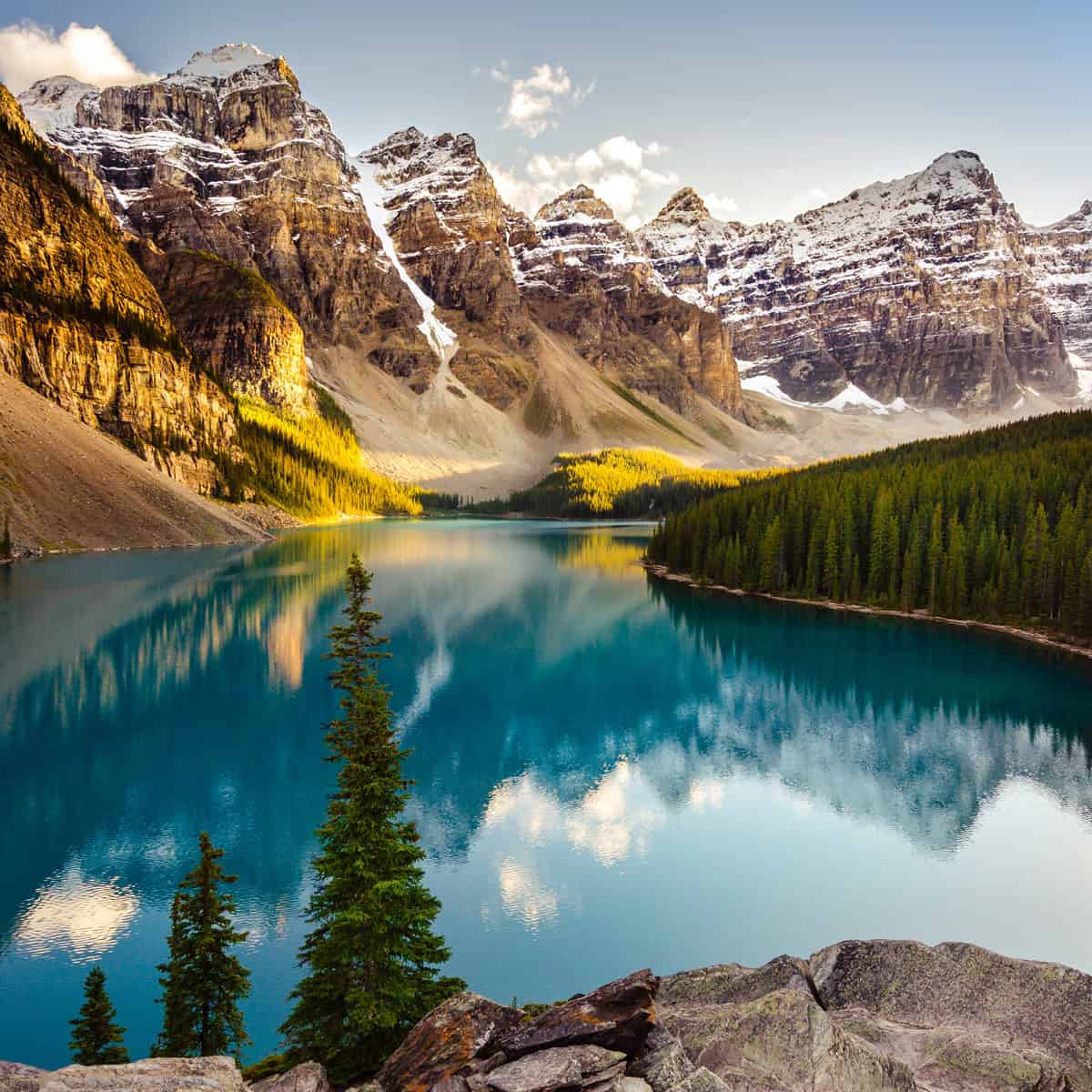 Alternate Route #2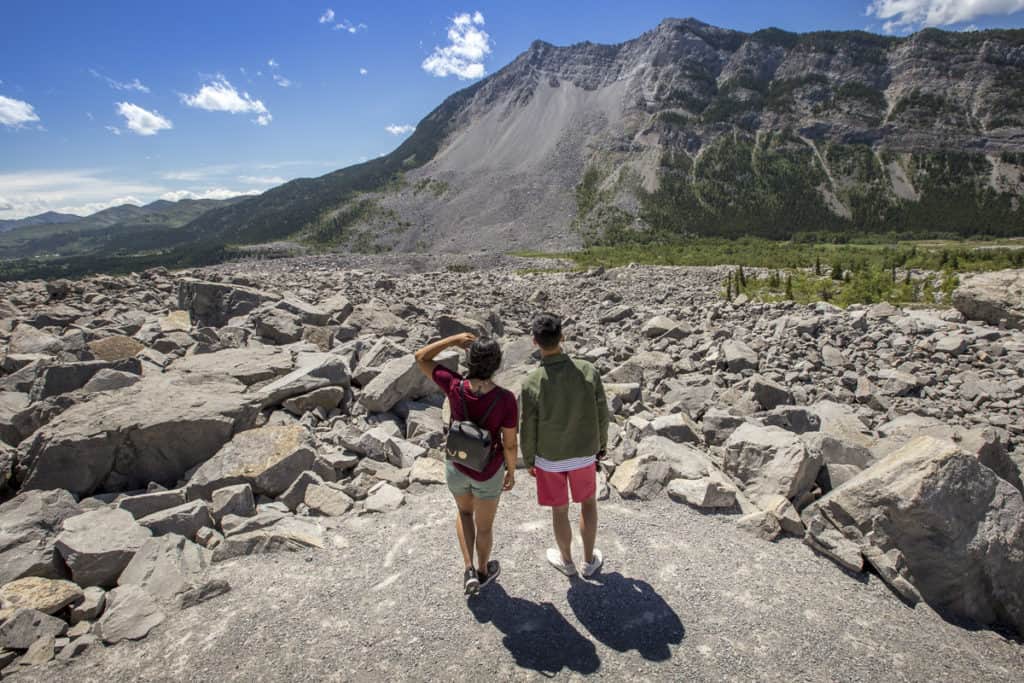 Upon Arrival in Edmonton
You made it!
For more information on your ultimate destination, check out our complete guide of things to do in Edmonton. And if you're also looking for a place to rest after that long journey, following are some suggestions.
Where to Stay in Edmonton
Luxury: Nothing beats the iconic Fairmont Hotel Macdonald. You can't miss a stay here as it offers spectacular views of the Edmonton river valley and features a restaurant and spa. Close to many Edmonton attractions and located right in downtown Edmonton, this hotel is worth the splurge even if it's just for one night!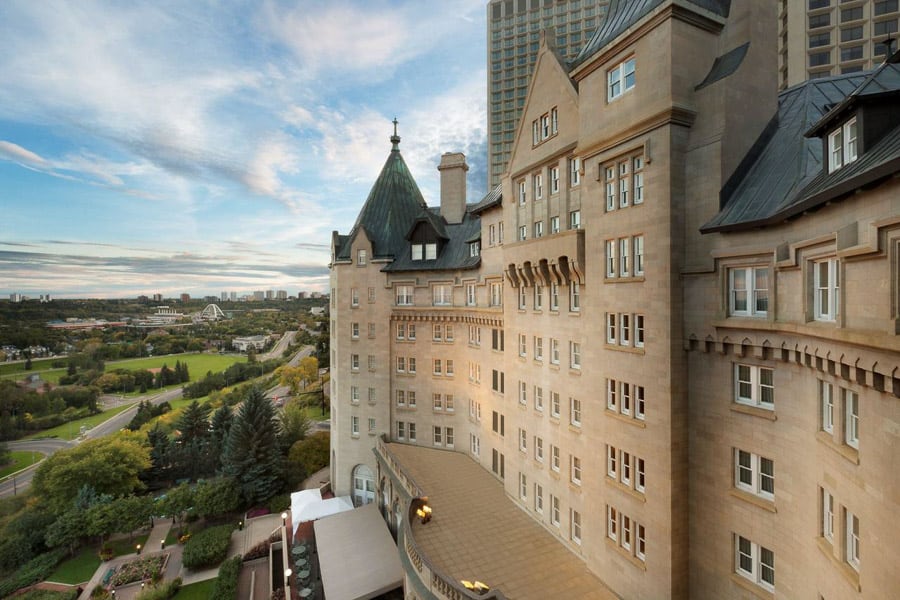 Mid-range: The Mettera Hotel on Whyte is close to the shopping and vibrant amenities Whyte Ave is known for. Fitting in with the funky vibe of Old Strathcona, Mettera Hotel on Whyte offers rooms decorated in fire, earth, air or water themes. Additionally, this boutique hotel features a cozy library with a fireplace!
Budget: Close to Whyte Ave and West Edmonton Mall, Travelodge by Wyndham Edmonton South gives you access to Edmonton sightseeing without breaking the bank. Great for kids, it also has a hot tub and pool and also includes a complimentary continental breakfast.
Want more suggestions for accommodations? We've got an entire guide to Edmonton hotels.