Disclaimer: This page may contain affiliate links. Please review our full Terms and Conditions for more information and our Privacy Policy. Note that any pricing, operating hours, or other such information provided below may have changed since initial publication.
Compiled by the Road Trip Alberta team
Last updated on October 1, 2022
There are two things for certain about the drive from Vancouver to Calgary, or in its reverse, from Calgary to Vancouver:
It's a long one – approximately 1,000 kilometres.
It's a very beautiful drive through the Canadian Rockies, no matter which route you take, with lots of things to do along the way!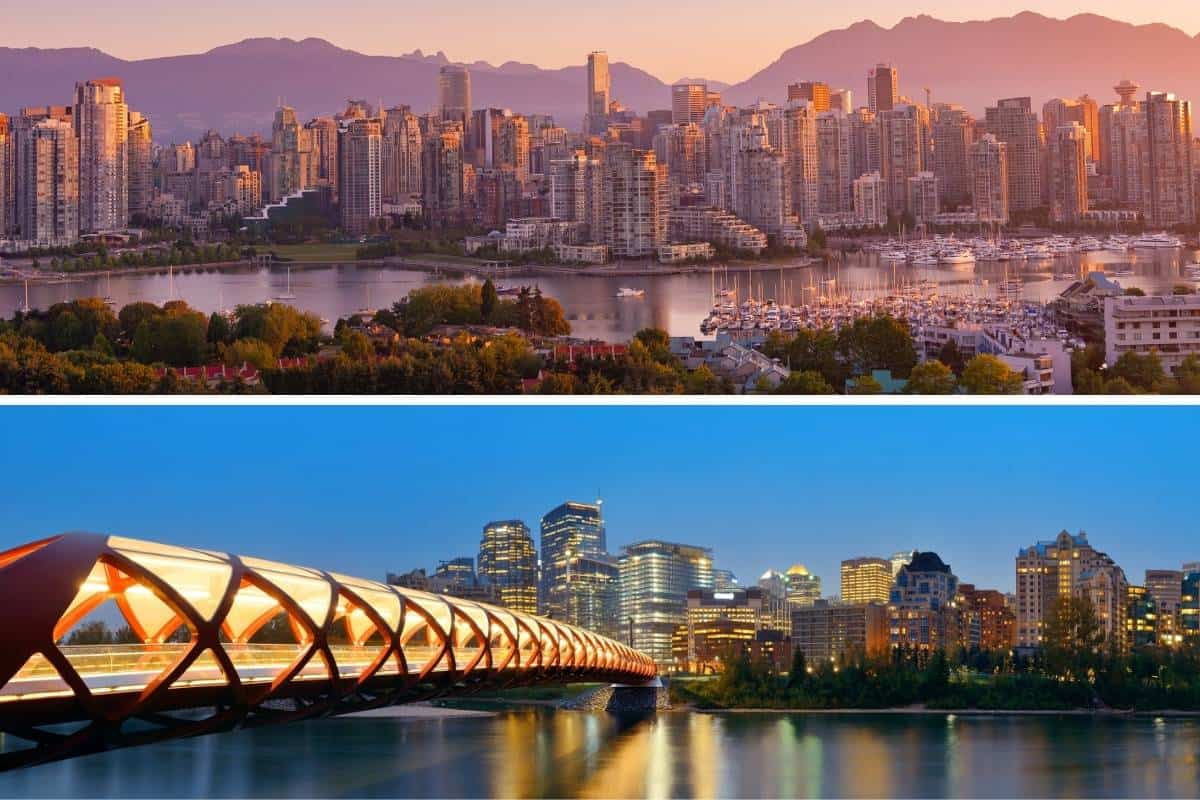 Depending on the intent of your trip – whether you want to get there quickly or take your time and do some sightseeing (which we HIGHLY recommend) – we've got all the information you need below.
About the Route
We've outlined three routes for getting from Vancouver to Calgary, one of the most scenic long-haul drives in western Canada, each of which has its own benefits.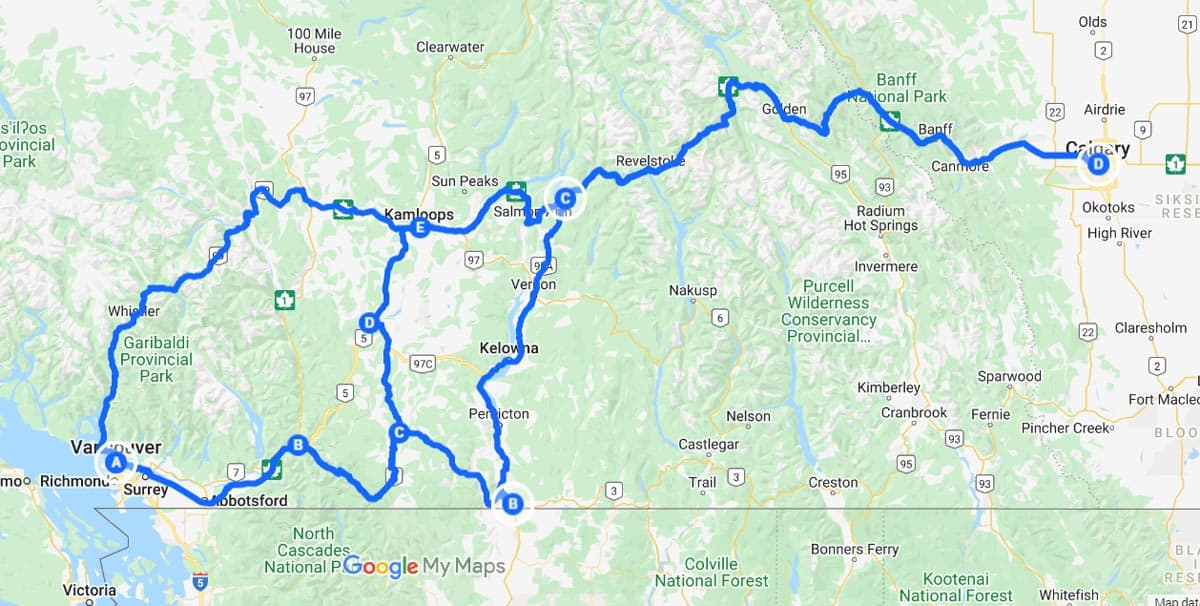 Fastest Route from Vancouver to Calgary
The fastest route to Calgary is 1,038 km and will take about 12 hours and 15 minutes. Head from north Vancouver up Highway 99 towards Whistler and then to Kamloops, where you'll then get onto Highway 1 all the way to Calgary.
Alternate Route #1 from Vancouver to Calgary
This route is 1,074 km and will be close to the same time as the fastest route. On this one, you start on Highway 1 from Vancouver, British Columbia.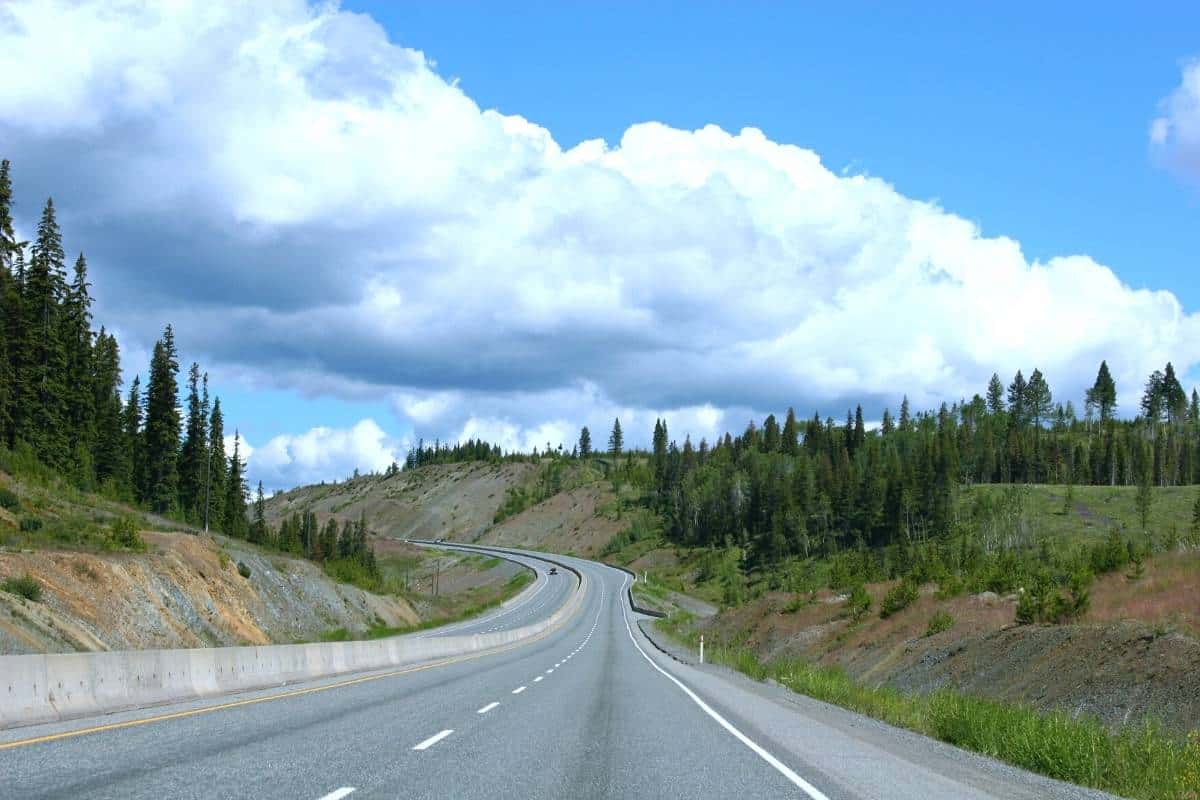 Just after reaching Hope, British Columbia, you'll get onto Highway 3 until the town of Princeton. From there, you'll get onto Highway 5A north, until Merritt, and then you will head north again on Highway 5 (the Coquihalla*). From there, it's straight to Kamloops, where you get off of Highway 5 and onto Highway 1 (the Trans-Canada Highway) for a straight shot to Calgary.
*Note that there may be tolls along the Coquihalla highway.
Alternate Route #2 from Vancouver to Calgary
This slightly longer route is 1,126km and will take roughly 12 hours and 55 minutes. It will take you from Highway 1 to Highway 3 to Highway 97 in Osoyoos, BC. The 97 will then take you through Kelowna, eventually turning into the 97A by Swan Lake. From the 97A, you'll turn onto Highway 1 in Sicamous, BC, and you'll stay on Highway 1 for the rest of your drive passing through Banff National Park before arriving to Calgary.
Travelling from Vancouver to Calgary
By Car
If you are traveling by car on any of the routes suggested above, it's best to start your journey early in the morning to make the most of driving in daylight, especially if the weather is not ideal.
Fortunately, if you plan to hire a rental car, there are many places in Vancouver to do so. We suggest checking out RentalCars.com, to peruse the best deals or book with whichever company you prefer.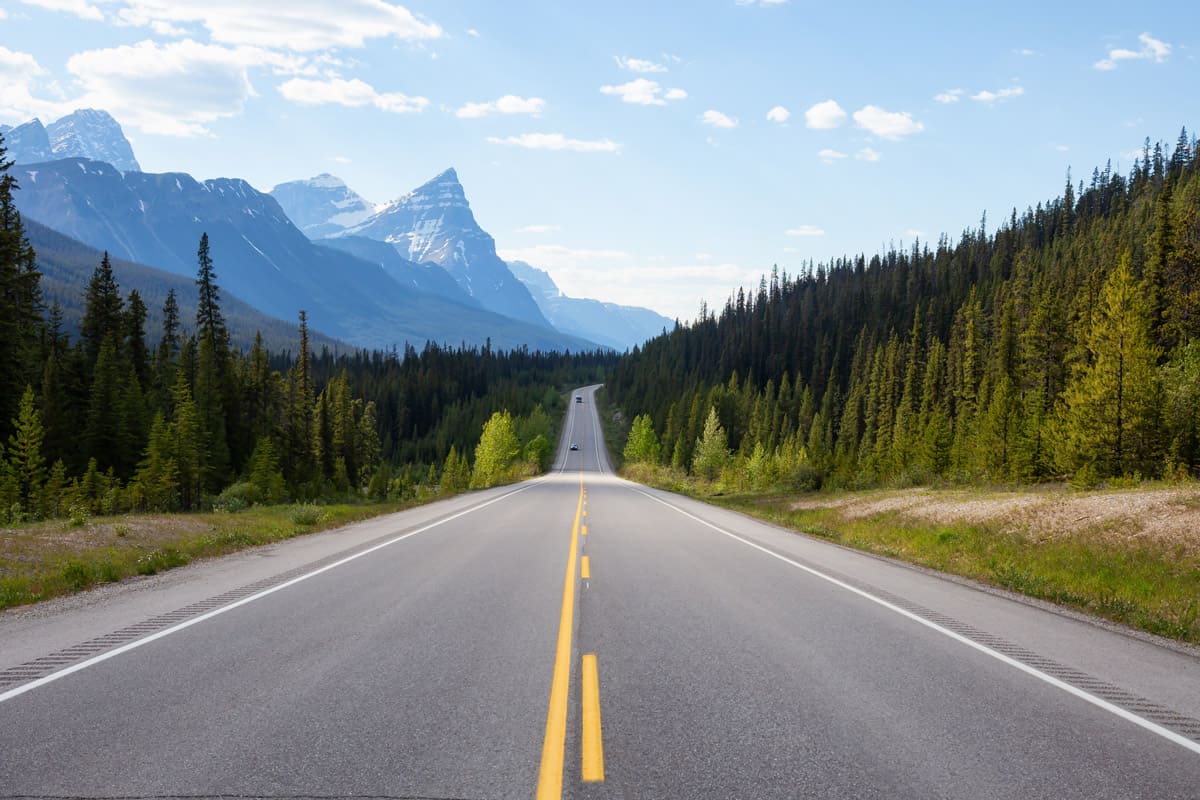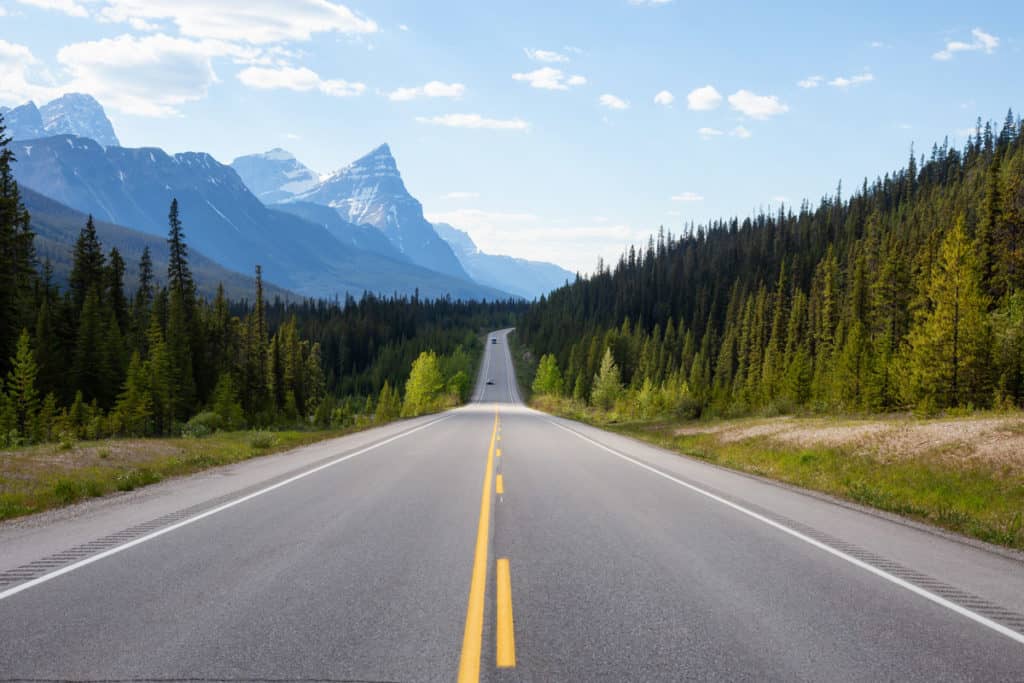 Remember to be mindful of weather and driving conditions. While Alberta's (and BC's) highways are in great shape and well-maintained, snowstorms can wreak havoc for days at a time, and construction can slow things down in summer. We always suggest checking road reports (for Alberta and BC) before heading out.
By Bus
There is currently only one company (Rider Express) that offers to take you from Vancouver to Calgary. The trip takes between 14 – 16 hours and a one-way ticket costs around $162.00.
By Train
There is no direct train from Vancouver to Calgary. However, VIA Rail has partnered with Red Arrow Motorcoach to make trip planning simpler and it is possible to take the train from Vancouver to Edmonton and then take the Red Arrow bus from Edmonton to Calgary.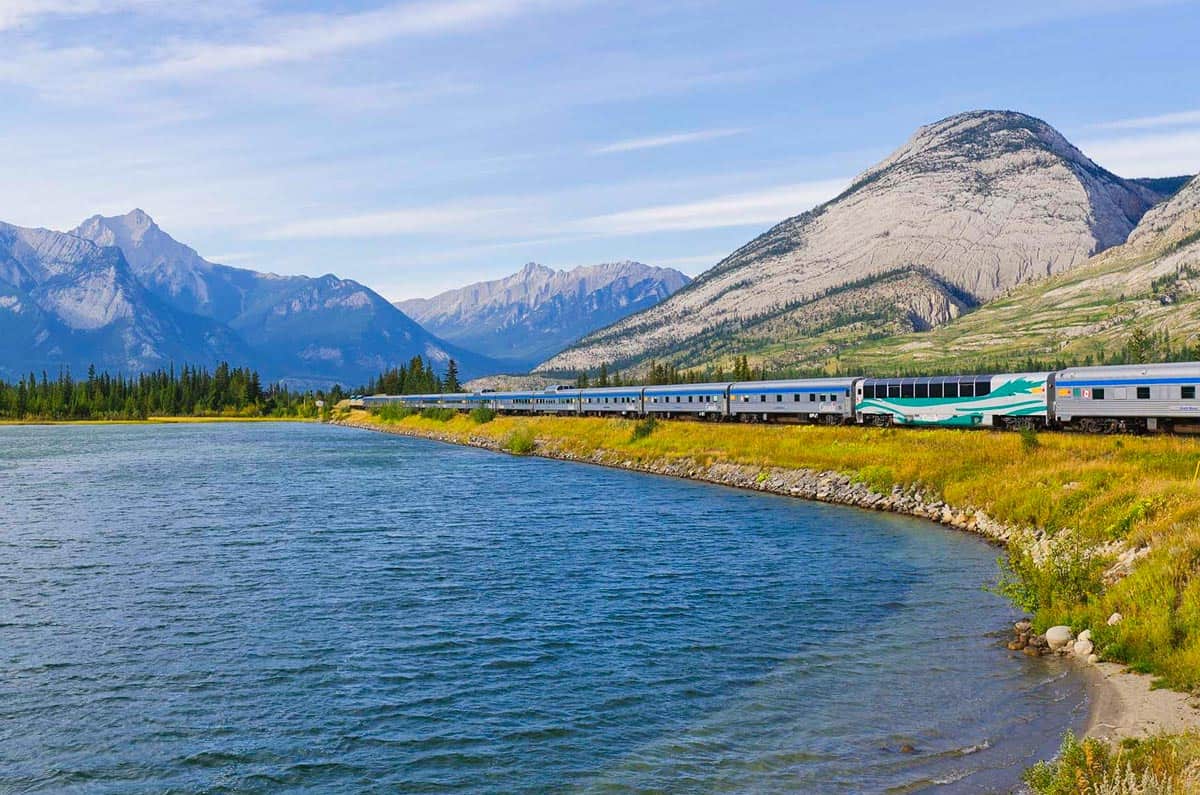 The train journey from Vancouver to Edmonton is one of the most scenic trips in Canada and takes approximately 26 hours. Tickets for the train journey only start at $200 for economy fares, but there are sleeper cars with meals included for more comfort.
By Air
There are plenty of options to fly from Vancouver to Calgary. Several flights per day are offered by Air Canada, Westjet, and other airlines which service transfer from Vancouver International Airport (YVR) to Calgary International Airport (YYC).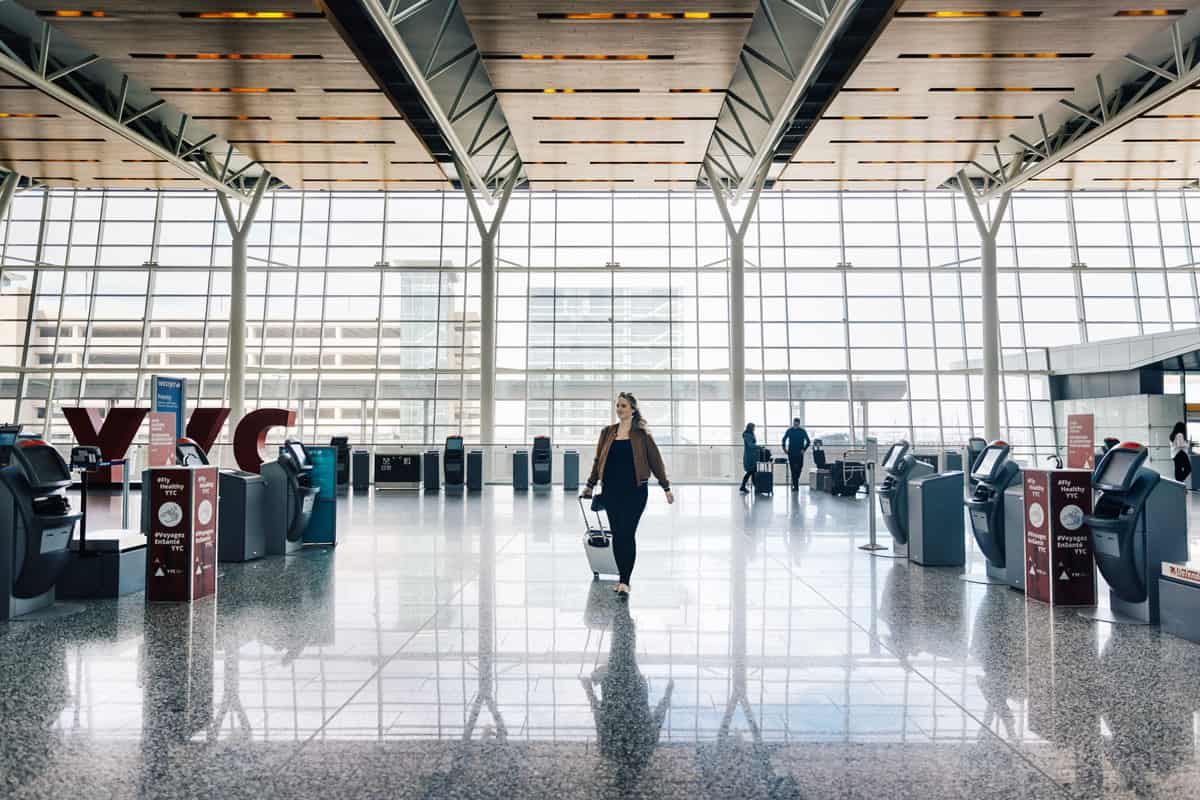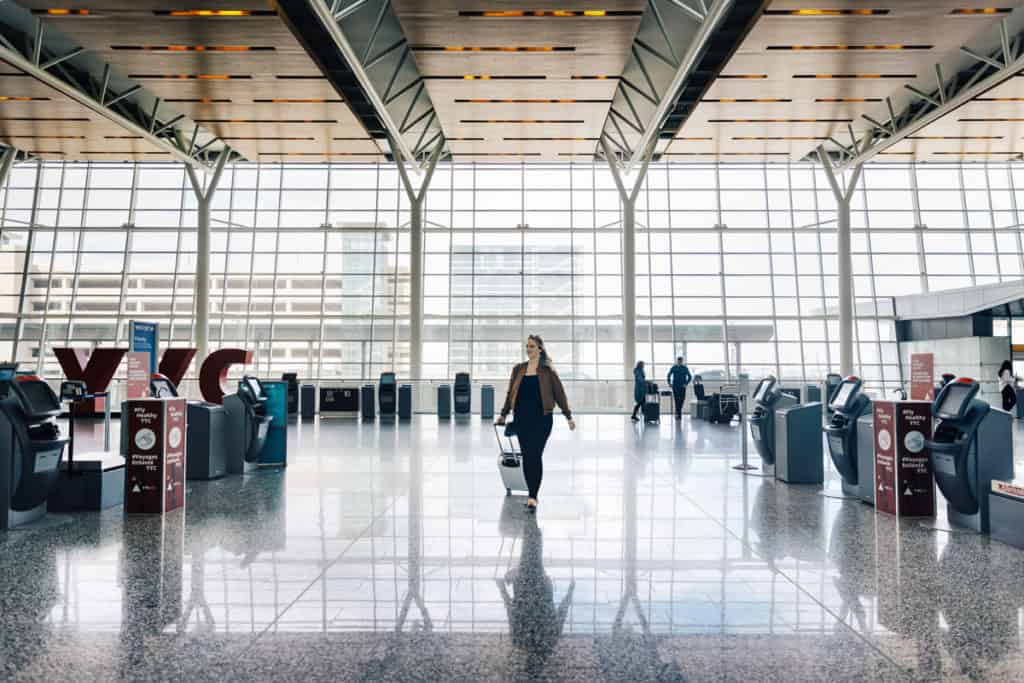 A non-stop flight will average about 1 hour and 20 minutes. Flying by far is the fastest mode of transportation, but with so many road trip routes and beautiful scenery along the way – the drive is definitely a worthwhile one!
By Private Transfer
Urban Limousine offers top-class limousine transportation and provides service from downtown Vancouver to Calgary city centre. The price varies depending on the car type but ranges from $1,880-$4,000.
Quest Limos also offers a luxury Vancouver to Calgary transportation service, with a fleet of vehicles to choose from.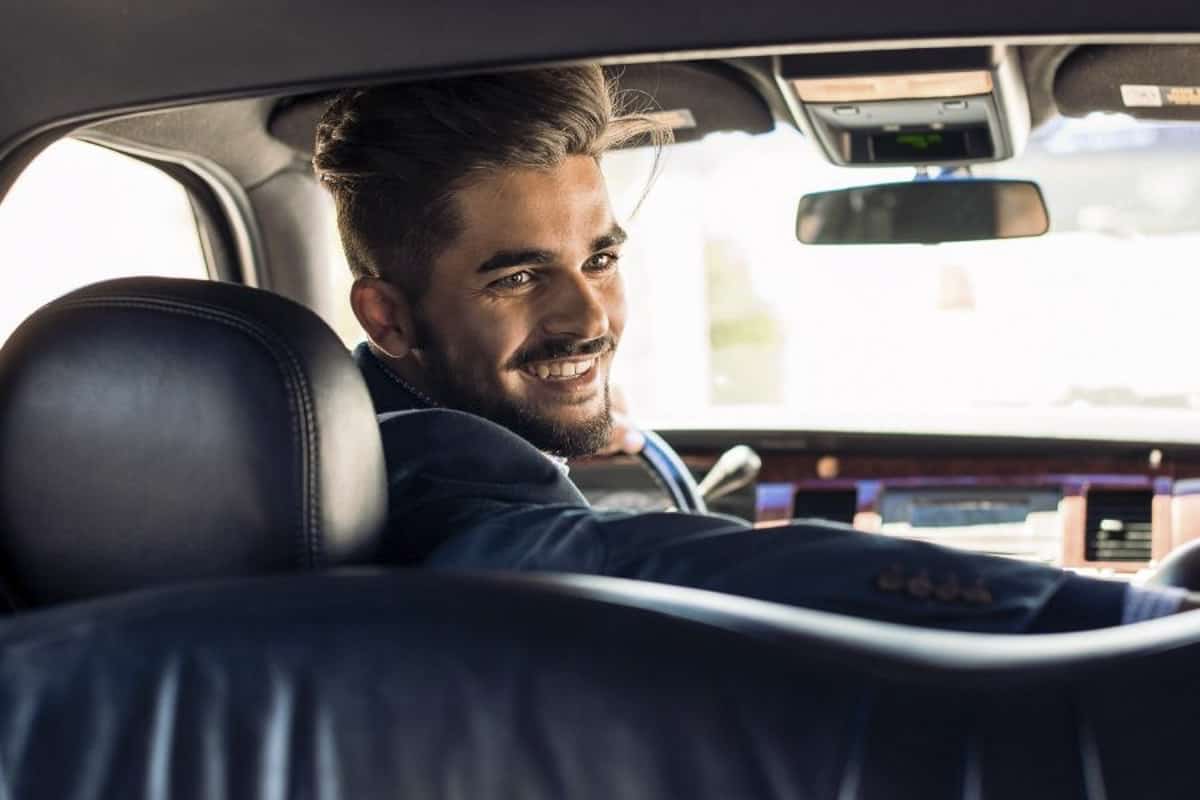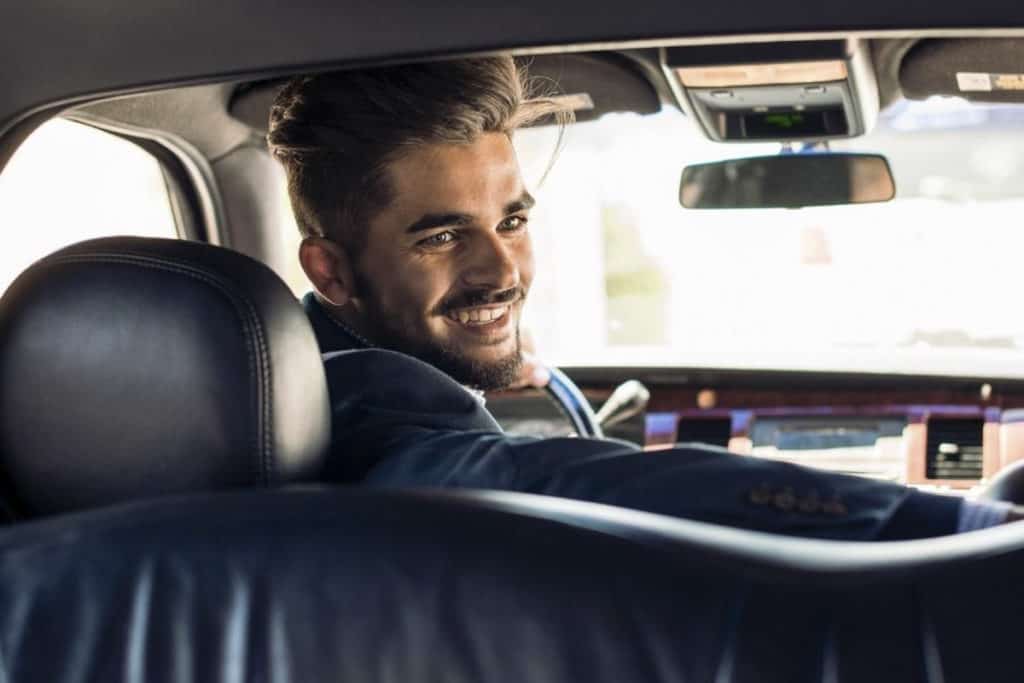 Other Options
Traveling by taxi and/or Uber are also possible options, but extremely expensive and potentially hard to find someone willing to drive that far.
Hitch a ride via Poparide as seats available on the Vancouver to Calgary route can often be found. You may have to be a bit flexible on your departure date in order to snag a seat.
Fun Things to do Along the Way
There is no shortage of options to make this road trip through the Canadian Rockies an epic one. While it is possible to make the drive all in one (long!) day, we hope that you will opt to slow down and maybe split it into two. Spending time enjoying some of the attractions en route will make it that much more enjoyable.
Things to Do – Fastest Route
Whistler
If you haven't already made it to Whistler while visiting Vancouver, British Columbia, then now is the time to do so. Of course, this resort town is most famously known for its skiing, but there is also a plethora of other things to do. Enjoy a gourmet bite and go hiking, biking, or ziplining in summer! Or enjoy the number one rated experience year-round: the Peak to Peak sightseeing gondola.
Kamloops
We're gonna guess you blew all your extra time at Whistler, but you're going to need another break anyway as the city of Kamloops is another 4 hours west on the highway. There is a lot to do here for outdoor adventurers, but if you just want a quick chance to stretch your legs, try the Tower Trail for some good exercise and even better views.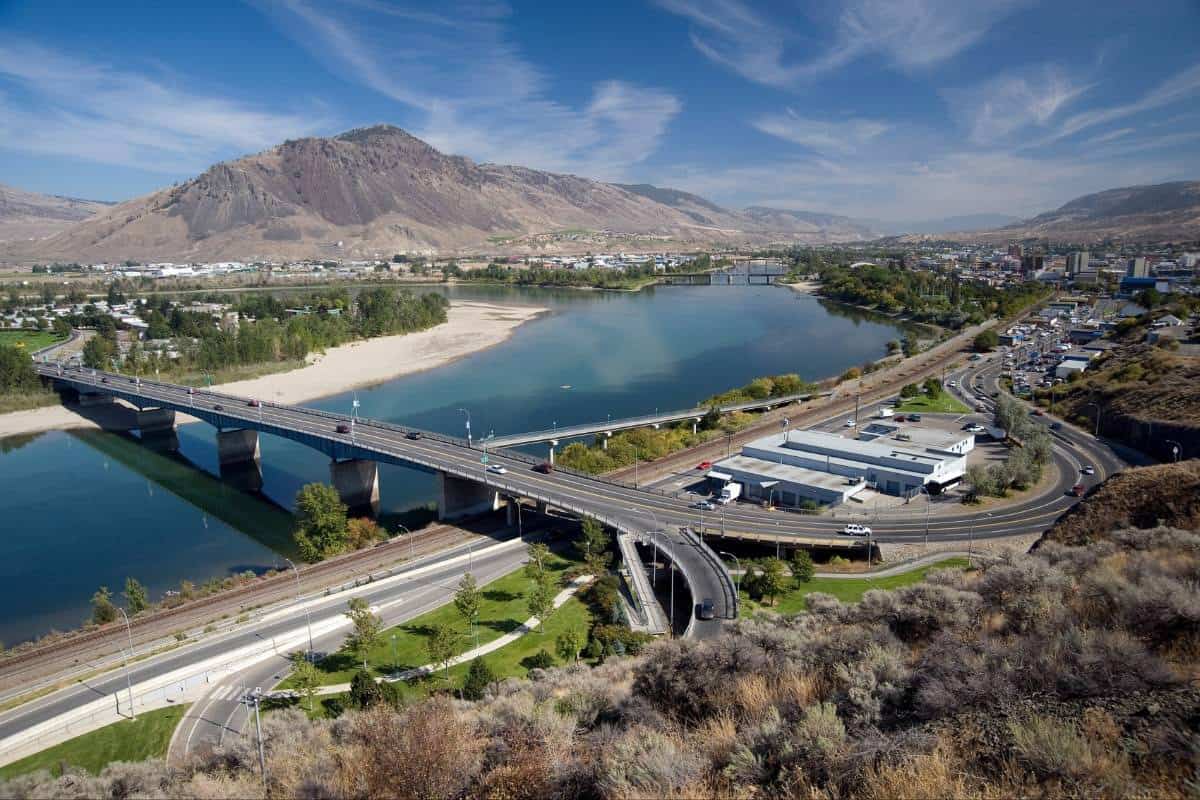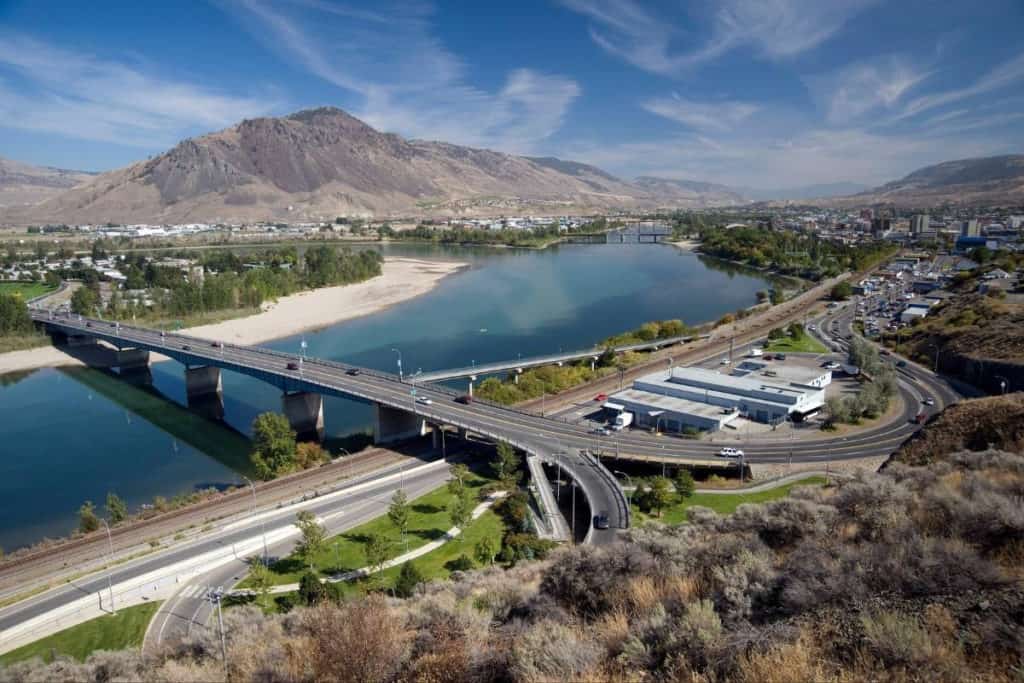 Crazy Creek Hot Pools
About 8 hours into your drive (just before you get to Revelstoke), we predict some sore muscles from all that sitting (and from the hike up Tower Trail, if you made it), so plan to soak them in the Crazy Creek Hot Pools! This is a quintessential experience of the Canadian Rockies, and the pools at this resort are open 365 days per year. Revelstoke also happens to be a small mountain time with a BIG personality and a long list of things to do, so this could be a great place to spend the night between the two cities.
Glacier National Park
You are about to drive by three amazing national parks in a row, starting with Glacier. From hiking to sightseeing, this is a stop we highly recommend making time for. If you decided to spend the night in Revelstoke to split up the drive, then you could spend a good half-day exploring here before the final 4-hour drive from Calgary. Note that you will need a Parks Canada pass to enter the park (and the others), but only if you plan on stopping. More info on passes can be found here.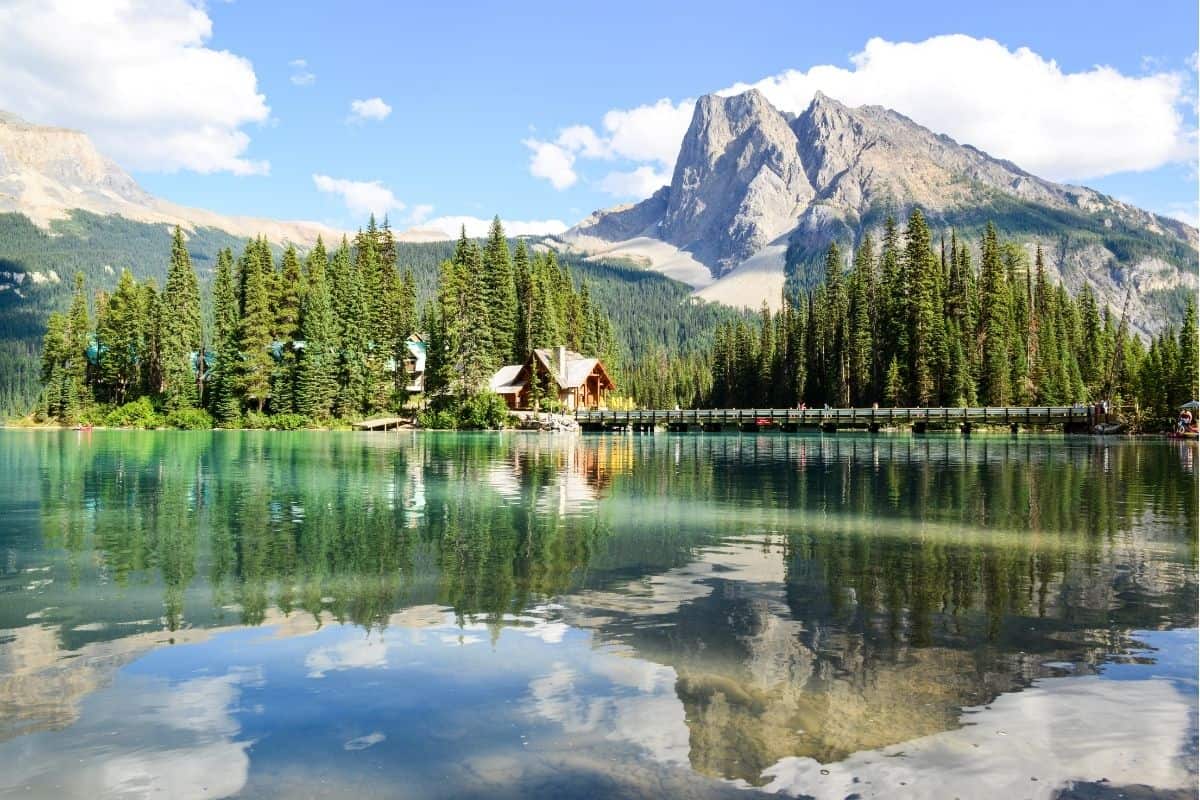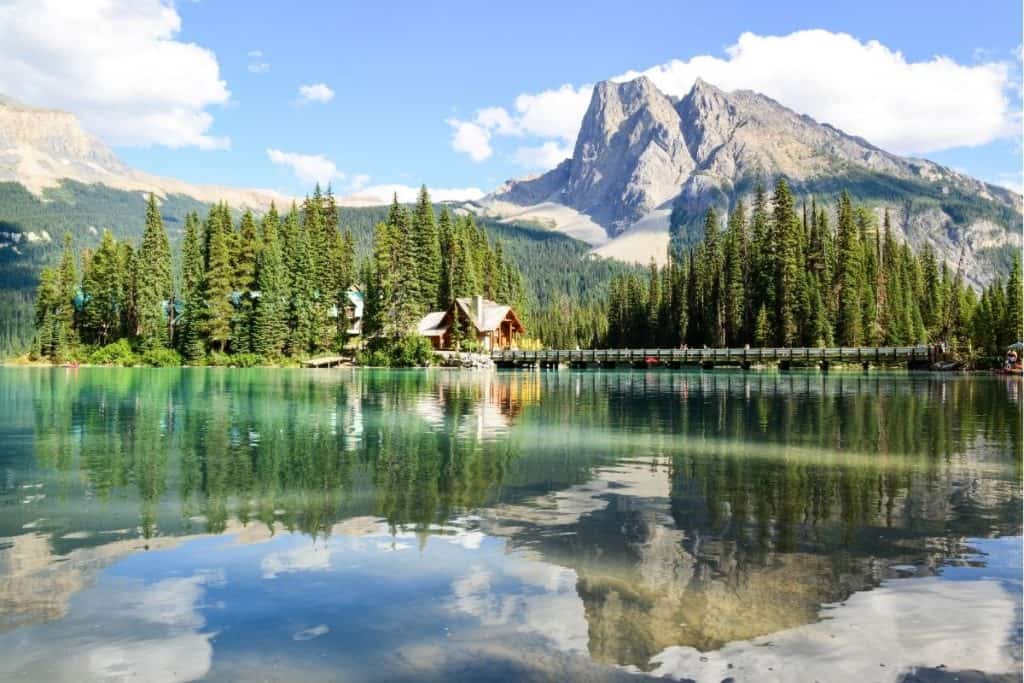 Yoho National Park
Some say that Emerald Lake rivals the more popular Lake Louise, and it is one of the main attractions within this popular park in the Canadian Rockies. Plan to make a stop here and if you've got the time, hire a canoe or kayak to enjoy those blue-green waters.
Banff National Park
You might as well make the full comparison and stop to see Lake Louise as well once you get into the Banff area! Beyond that, be sure to indulge in at least some of the incredible things to do in Banff before making the last little stretch of the drive into Calgary.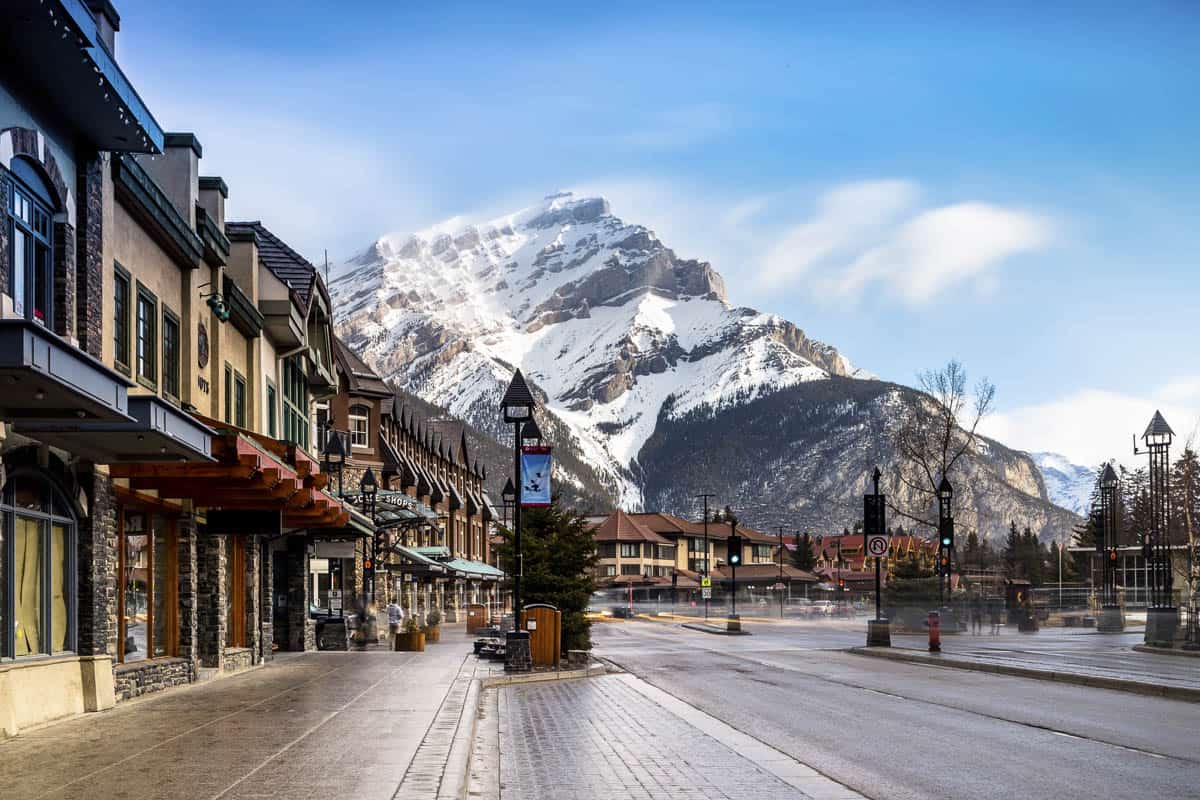 Things to Do – Alternate Route #1
Hope Slide
This is a historic landmark, and a short stop here can easily be made during the first 2 hours of your journey. It's a great place to stretch your legs and learn the history behind Canada's second-deadliest rockslide. 
While there are a couple of other things you could do on this route, we suggest instead to keep on going through to Kamloops, and follow the suggestions for stops we made above in the fastest route.
Things to Do – Alternate Route #2
Kelowna
Depending on what you and your passengers enjoy, this beautiful city will have something to offer you all. Known most famously for its vineyards, we suggest using this Wine Trail Guide to create your own tour. Or take on a section of the unique Okanagan Rail Trail to get the blood pumping after almost 6 hours of being cooped up in the car. This would also be a great place to spend the night to split the drive up over two days (or in Vernon).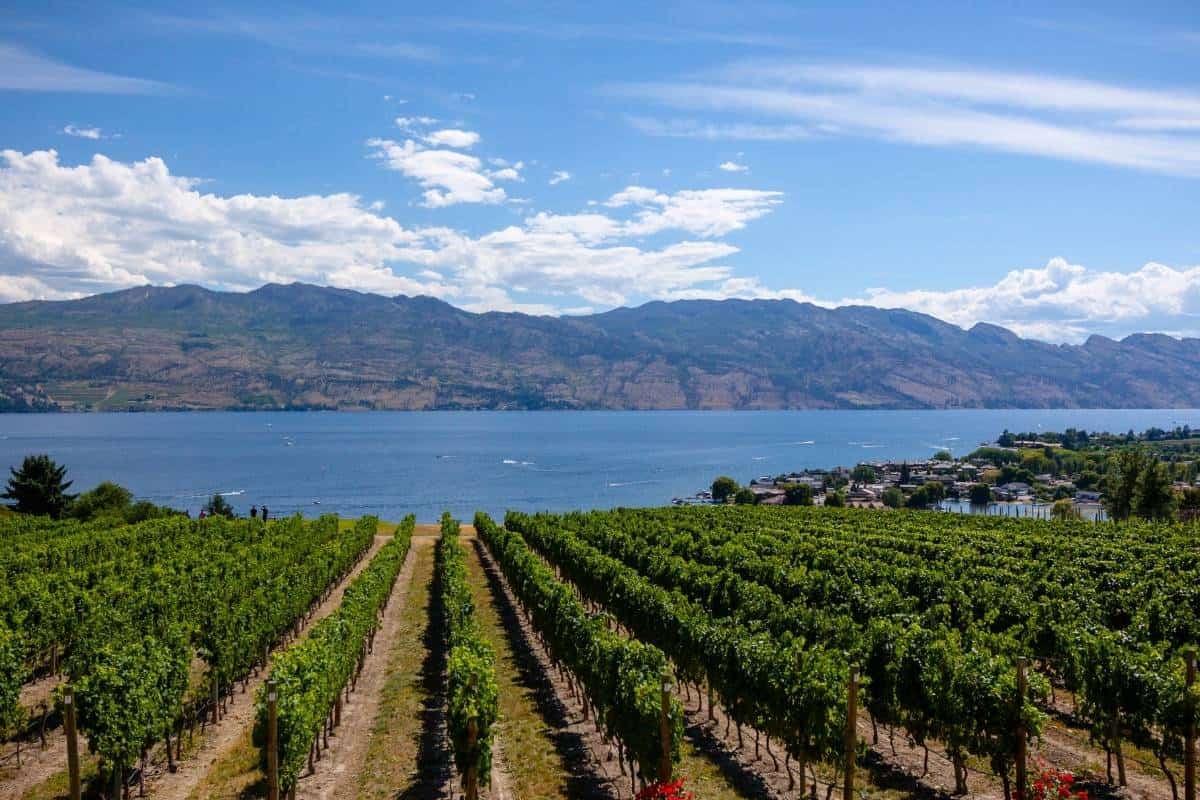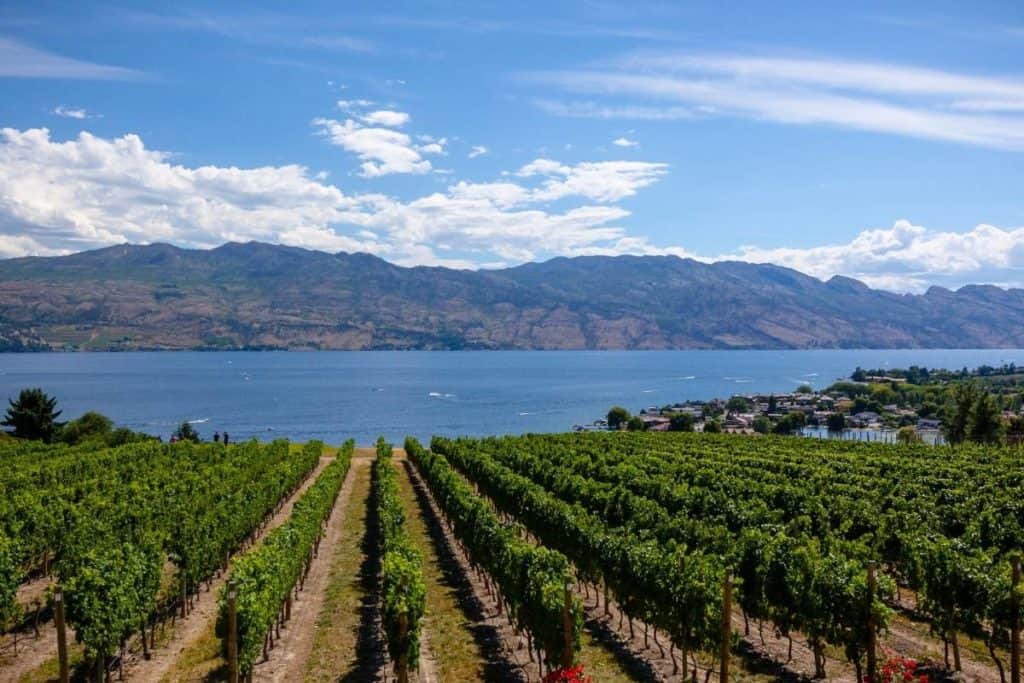 Splashdown Vernon
If you're traveling with the family (or you're just a kid at heart), consider stopping at this family waterpark. Splashdown Vernon features 10 waterslides, an extra-large hot tub and offers extraordinary views of the Okanagan.
Similar to the two other routes above, don't miss Glacier National Park, Yoho National Park, Lake Louise, or the rest of Banff National Park!
Arrival in Calgary
You made it!
Calgary is a constantly evolving city, and its prime location makes it the perfect starting point for exploring its diverse neighbouring regions.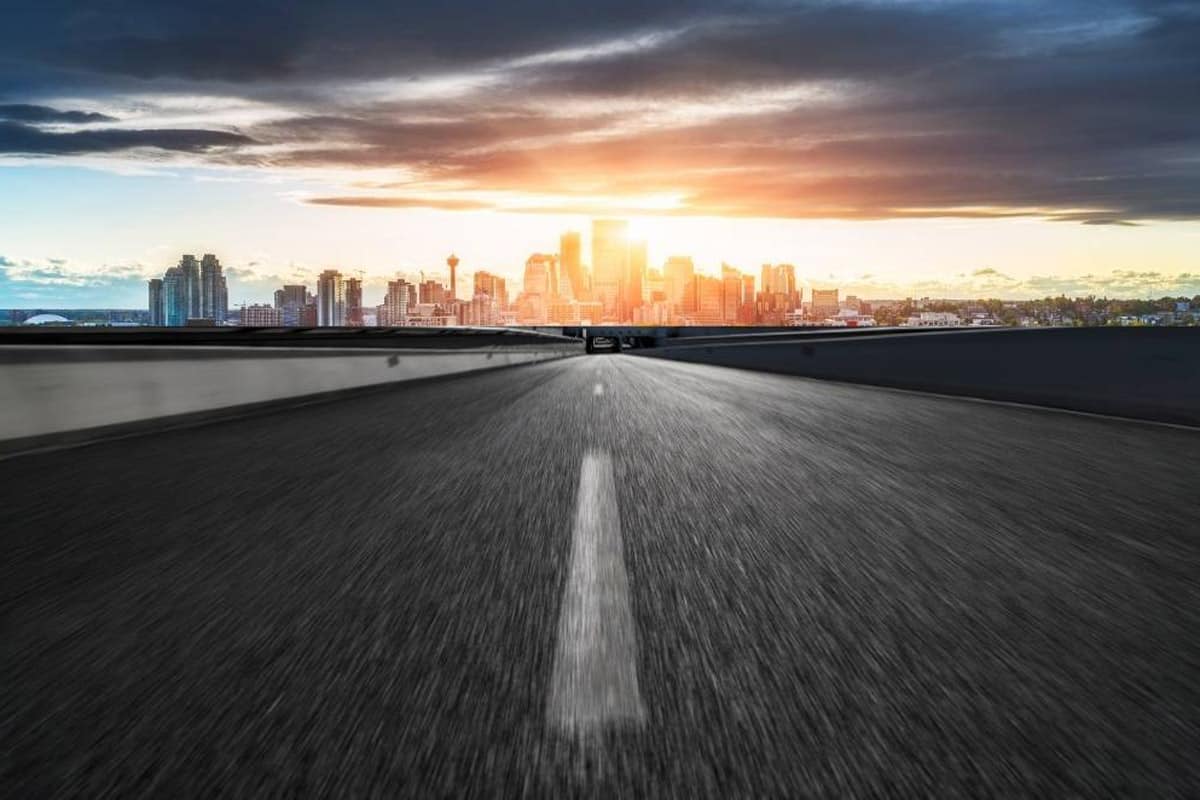 You won't find a shortage of exciting things to do, and to help you compile your perfect Calgary "to-do" list, take a peek at our ultimate guide of things to do in Calgary.
Where to Stay in Calgary
Lucky for you, there are plenty of choices for great accommodations. It doesn't matter if you're looking for an experience or just a simple room – there's something for everyone. Here are our top picks:
Luxury – When you stay at the historic Fairmont Palliser, you'll be in the heart of downtown. Enjoy being within walking distance of some of the city's most renowned shops, entertainment, and restaurants and pamper yourself at the hotel pool and spa.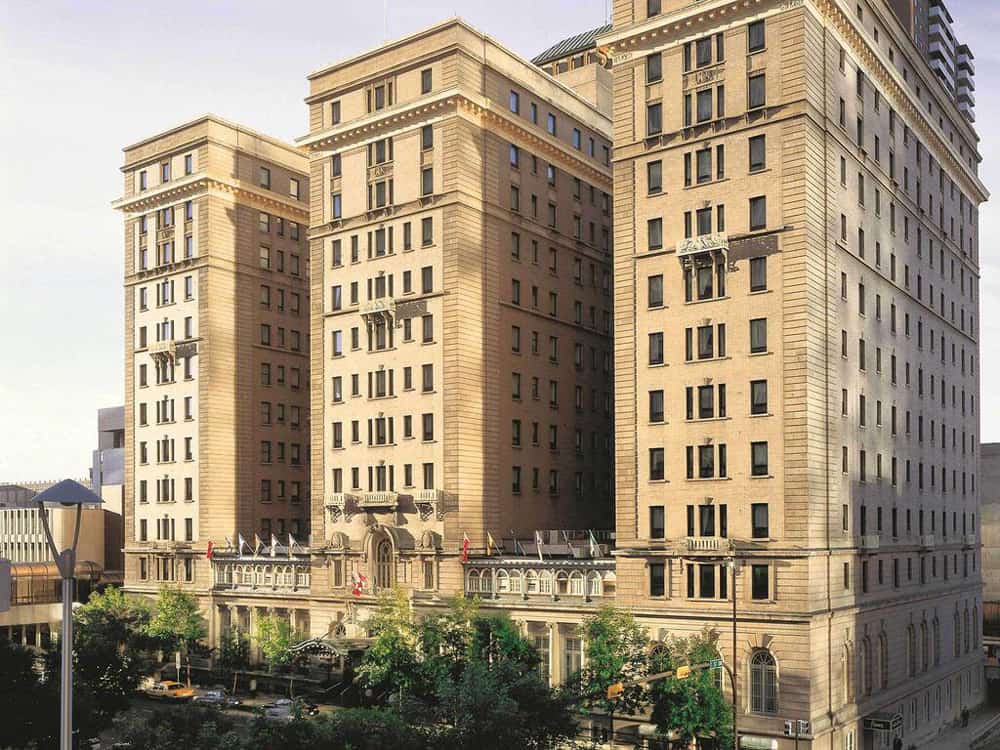 Mid-Range – Hotel Arts is a stunning boutique hotel in downtown Calgary and is a must if you're into the art scene. You can sit around the poolside, sipping cocktails and eating world-class food, and make use of its own commuter bike program to help you explore the city.
Budget – Canada's Best Value Inn is a perfect choice if you're looking to budget more for excursions. It's close to the transit system and great shopping at nearby Chinook Centre.
Want to see more options? Here is our definitive list of the best hotels in Calgary and our guide to Calgary Airbnbs.