Disclaimer: This page may contain affiliate links. Please review our full Terms and Conditions for more information and our Privacy Policy. Note that any pricing, operating hours, or other such information provided below may have changed since initial publication.
Compiled by the Road Trip Alberta team
Last updated on March 19, 2021
The crystal aquamarine waters of Alberta's Rocky Mountain lakes beckon many travelers to the province, which is why this short route from Calgary to Lake Louise is such a popular one.
It can be a fairly straightforward drive, but there are also so many reasons to stop along the way (including Banff…hello)! Whether you choose to hit these hot spots on the way there or the way back, just be sure to schedule some extra time in at least one direction!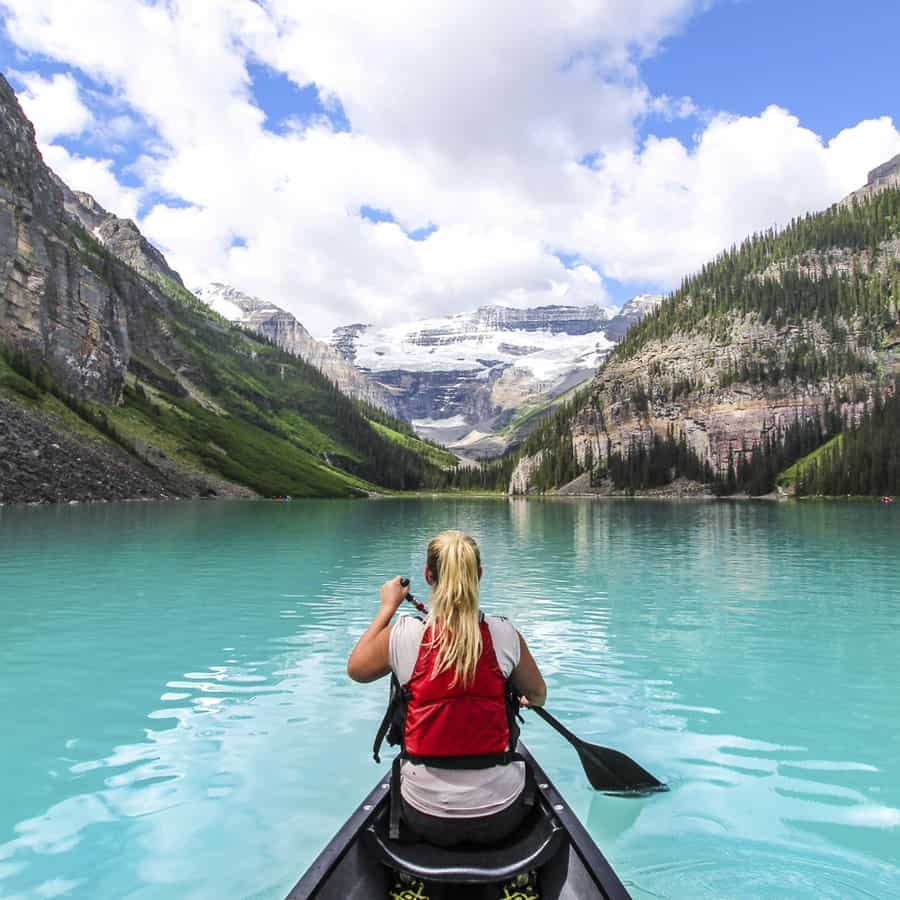 About the route
The distance between Calgary and Lake Louise varies if you're taking the fast route or the slightly more scenic route.
Fastest route – From Calgary to Lake Louise, take the Trans-Canada (Highway 1). The distance on this route is 182km and driving time is just over 2 hours.
Slightly more scenic route – Consider taking Highway 1A from Calgary through Cochrane, and then get on Highway 1 near Morley. The adds another 10km to your journey and about 15 more minutes. For an even more scenic route you can then take the Bow Valley Parkway outside of Banff but this road is closed until further notice.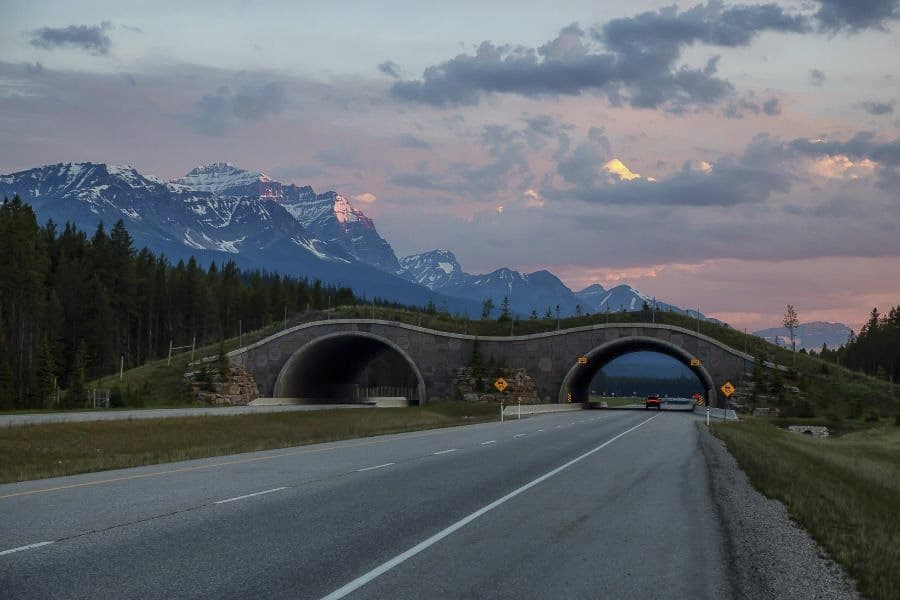 Note that these driving times are when the roads are clear and in good weather, they are not necessarily representative of winter driving nor peak traffic. Weekends are always busy – if you are planning to go from Calgary to Lake Louise on a Friday night and back on Sunday, you should expect additional time on the road.
IMPORTANT: Note that Lake Louise is inside of Banff National Park, and a pass is required in order to stay within the park.
The current daily fees are:
Adult: $10.00
Senior: $8.40
Youth (up to 17 yo): FREE
Family/group (up to 7 people): $20.00
Commercial group (per person): $8.40
The daily passes expire at 4 pm the following day.
Alternatively, a Parks Canada "Discovery Pass" can be purchased and used for multiple days and re-entry for one full year. The current fees are:
Adult: $69.19
Senior: $59.17
Family/group: $139.40
The park gates are 100 kilometers west of Calgary on Highway 1, and passes can be purchased upon arrival. Alternatively, they can also be purchased online in advance.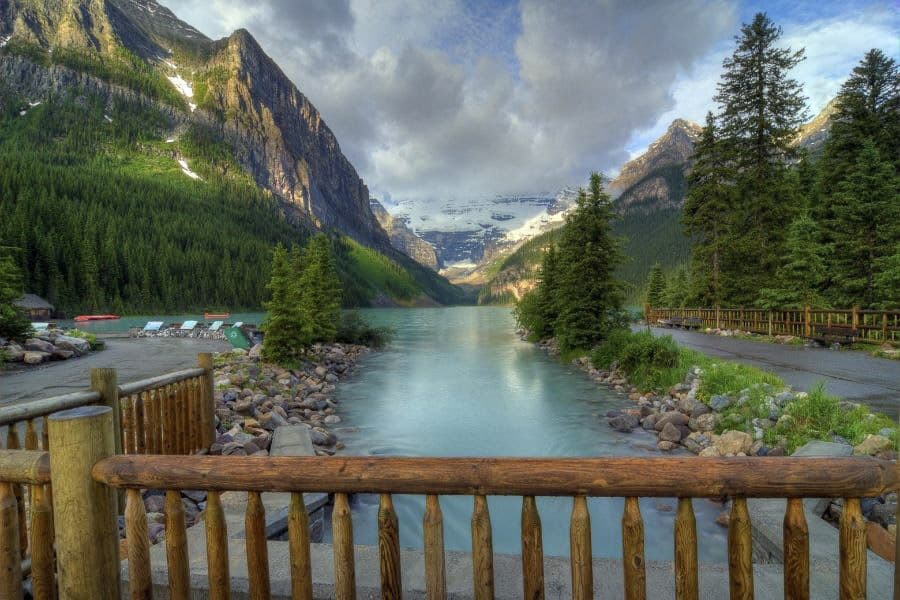 Calgary to Lake Louise by Car
This relatively short drive is scenic and enjoyable as the prairies give way to foothills and ultimately lead to the Rocky Mountains. This is a route worth getting behind the wheel for, to allow you to stop at any point for photos or to partake in activities along the way.
Remember to always check on the driving conditions before you leave, especially in winter. While Alberta's highways are in great shape and well-maintained, snowstorms can wreak havoc, or there might also be construction in summer which will slow your road trip. Learn more about Alberta's road laws and driving guidelines before you hit the road. In addition, check current road reports.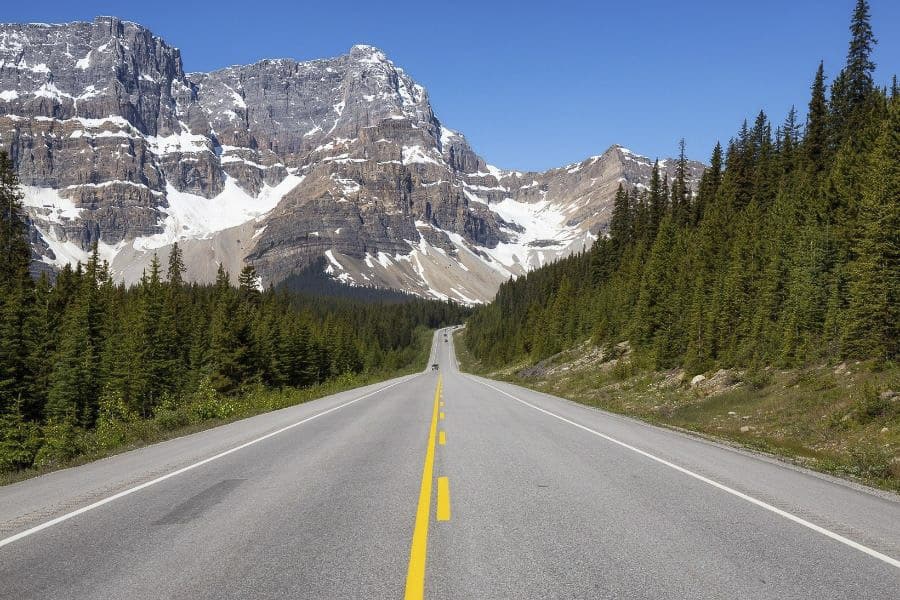 If you're flying in…
The closest airport to Lake Louise is Calgary International Airport (YYC), located on the north end of Calgary. From the airport, the best way to get on your way quickly is to take Highway 2 north to Stoney Trail (201) which meets up with Highway 1 (also known as the Trans-Canada Highway) and takes you all the way to magical Lake Louise.
Fortunately, there are plenty of car rental options at YYC. Book in advance to ensure less hassle:
We recommend booking via RentalCars.com, to select the cheapest rate or to book with whichever company you prefer.
If you are not interested in a traditional car rental through an agency, you can also rent cars through a website called Turo (think AirBnB for car rentals). The Calgary International Airport is a frequent pick up/drop off point.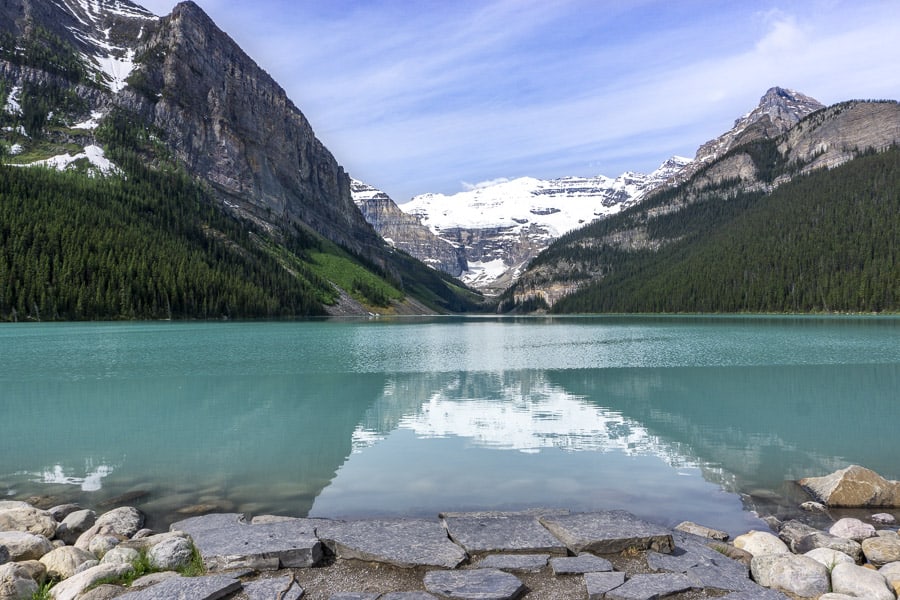 Just arrived in Calgary and need a hotel?
If you are not in a rush, or want to spend an extra night in Calgary because you arrive late, there are plenty of hotels in the area. Those right onsite at the airport tend to be more expensive, so we prefer these options:
Hotel Clique is a super chic and affordable hotel that has free parking, free WiFi, and a great restaurant onsite. It is a quick shuttle ride from the airport, and we have stayed here several times when we have an early flight out of Calgary. Bonus: it has two rooftop pools!
The Four Points by Sheraton is on the west side of the city, just off of Highway 1, and will ensure you get a jump on your drive the next day. Parking and WiFi are both free.
Calgary to Lake Louise by Bus
There are a couple of good bus options for this route, even though they doesn't allow for as much freedom of schedule. But it does allow you to sit back and enjoy the scenery!
Brewster Express – Brewster Express has been connecting Calgary to Banff, Canmore, Kananaskis, Lake Louise, and Jasper for 125 years. Book a one-way journey from Calgary to Lake Louise for $99 or save 15% with a round-trip ticket for only $169 per person.
Rider Express – They offer one daily trip from Calgary to Lake Louise and back a couple of days per week. Tickets for one-way journeys go for $58.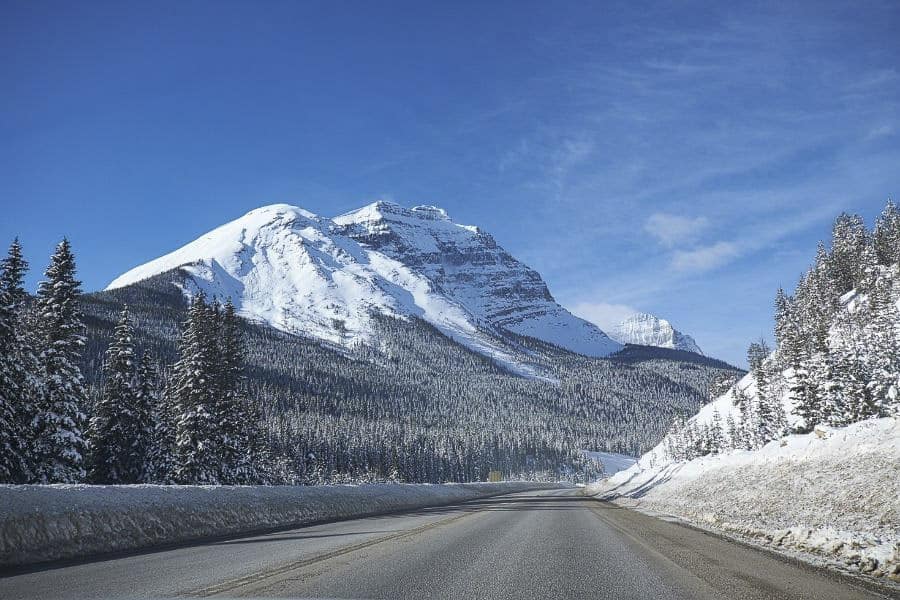 Calgary to Lake Louise by Private Transfer
Private transfers from YYC to Lake Louise are a convenient and relaxing way to get to there without making multiple shuttle stops that slow you down. Some options are:
Banff Transportation Group – Departing from Calgary airport to Lake Louise or vice versa. At the time of writing, their price for a one-way ride was $360 for a taxi-style car.
Banff Private Charters – For those looking to travel from Calgary to Lake Louise with a group or a big family, they have busses with room for up to 24 people! They also offer private sedans for around $434.
Banff Sedan – Luxury never looked so good! Nor picked you up from the airport. This option has also comes in at $434 but the stylish ride may be worth it.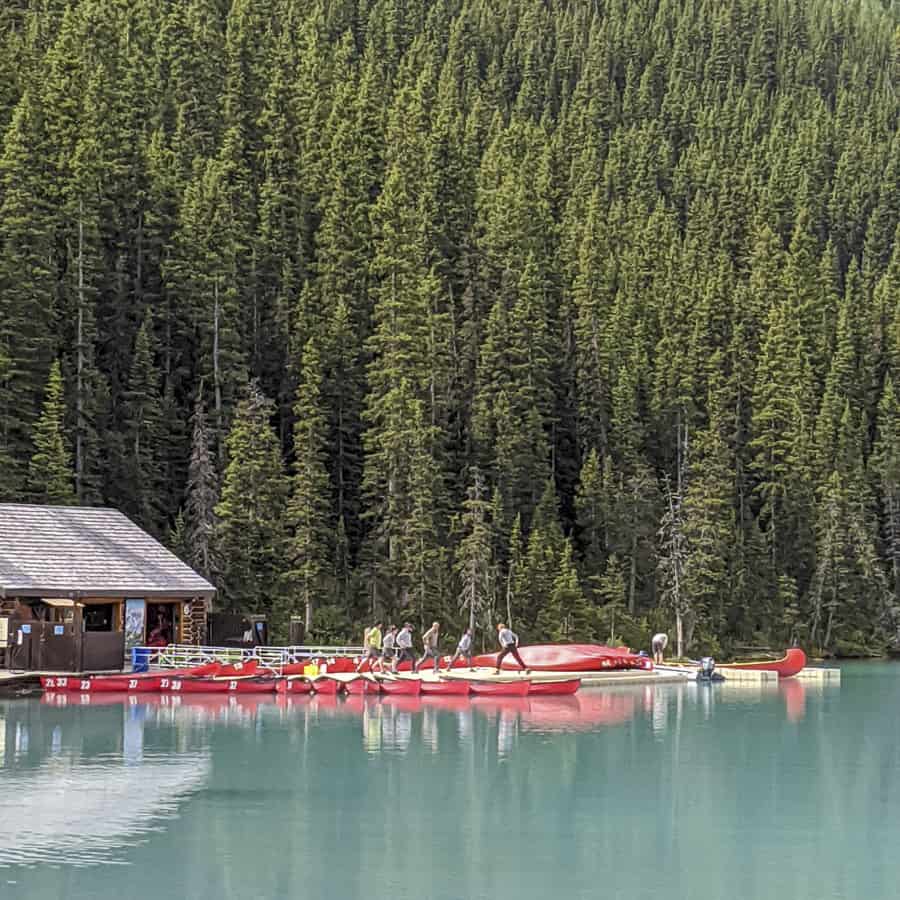 Calgary to Lake Louise by Other Options
Taxis are always an option, of course, and are easily found in the big city! Note that it can cost approximately $300 for a one-way journey.
Uber is in Calgary, however, consider that drivers may not be willing or capable to make the drive and the price is close to what a taxi would cost for just one way.
Consider Poparide.com, where you can basically catch a ride with someone already going! You can select your driver based on your luggage and equipment requirements (if you are traveling with skis, bikes, etc). Poparide charges per seat so you have an opportunity to meet other visitors if you are traveling solo to Lake Louise.
At the moment, there is no Calgary to Lake Louise train or flight.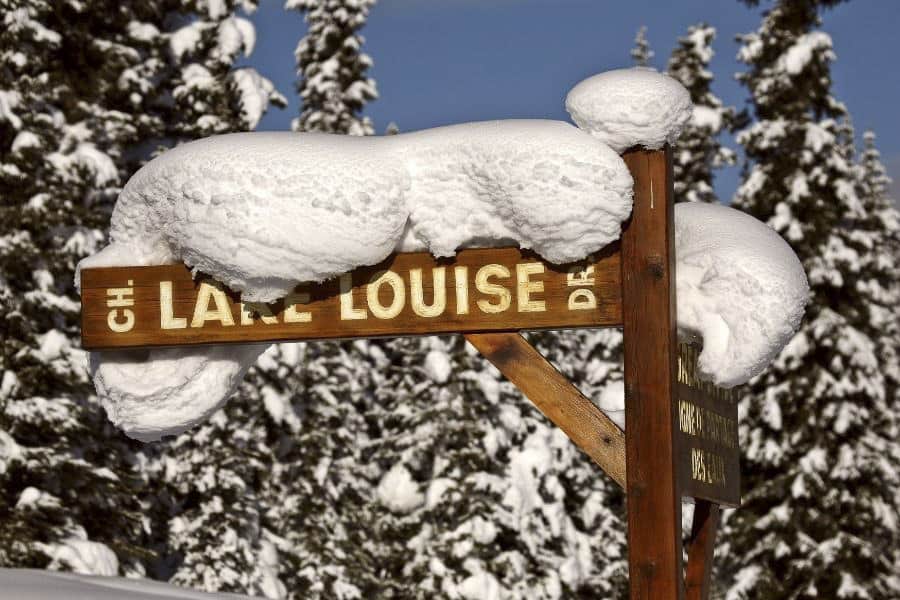 Fun Things to Do Along the Way
If you arrive in Calgary early and decide to travel by car, there are so many things to do on the way to Lake Louise. Here are a few of our favourites:
If you are traveling during summer and have the kiddos in tow, consider a stop at Calaway Park to blow-off some pent-up energy from a long flight. The park has 32 rides, 24 games, and exciting live shows to enjoy. The different rides are good for children of different ages, so everyone can have fun.
Located on the way to Banff off of Highway 1A, the Yamnuska Wolfdog Sanctuary is a fantastic place to visit. It is one of the only sanctuaries in Canada to pair successful rehabilitation and re-homing of wolfdogs with public education.
You can't just drive by the towns of Canmore or Banff without stopping! Both are great places to grab something to eat, stretch your legs, and get your first taste of the Rockies. In fact, both are also great places to base yourself in order to explore Lake Louise and the surrounding area. See our guides of things to do in Canmore and things to do in Banff to plan those visits.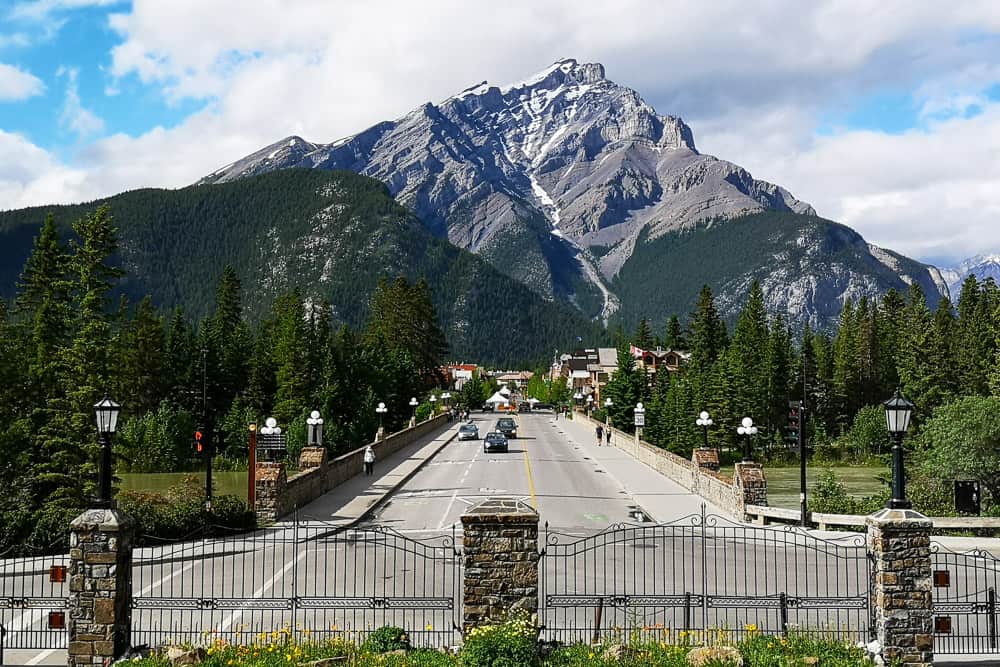 Upon Arrival in Lake Louise
You made it!
Let your Rocky Mountain adventures begin! In any season, you can find countless things to do in Lake Louise. In the summer a paddle on the lake is a must or find many popular hiking trails in the area. In the winter some of the best skiing in Alberta is here, and skating on the lake or snowshoeing are great options too.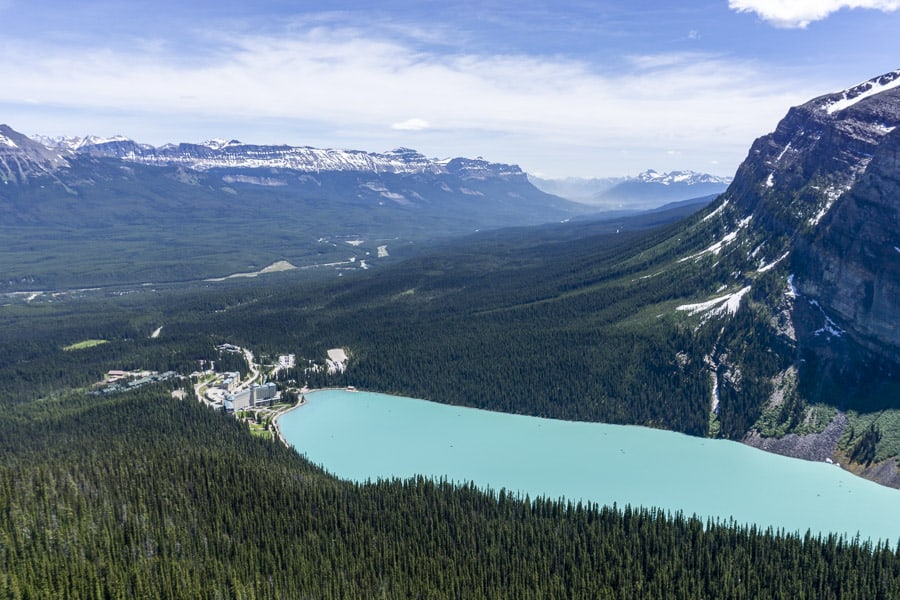 Where to Stay in Lake Louise
As Lake Louise is a hamlet, there are fewer options for hotels than there is in nearby Banff. But there is no sacrificing on quality for what is there!
Luxury – Staying at the Fairmont Château Lake Louise is one of those once-in-a-lifetime type of experiences, to wake up and pull the curtains back and have the iconic Lake Louise right in front of you. This resort has everything you could ask for, including a heated indoor pool, a full-service spa and hair salon, one of the best opportunities to ski in Alberta, plus 8 on-site dining options.
Mid-range – The Lake Louise Inn is a great option that's more economical but still offers awesome perks. Enjoy the heated indoor pool and hot tubs, free shuttle service to the ski resort, and 2 onsite restaurants plus a lounge. Suites and apartments are also available, as is free parking!
Budget – Book a stay at the HI Lake Louise Alpine Centre for a quality hostel experience. There's an onsite cafe and self-catering kitchens, and even a sauna! You're close to all of the action and are also able to park onsite for free.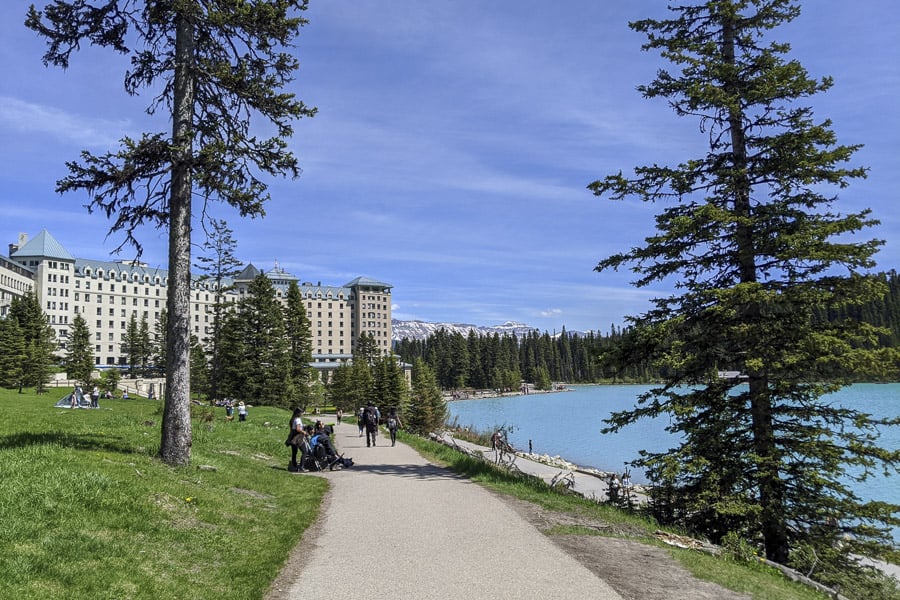 Don't forget
If you want to experience more of your surroundings, don't miss our guide to visiting Banff National Park. If you plan on heading into the townsite of Banff as well (it's about a 40-minute drive), then we also suggest checking out these Banff restaurants and best Banff hikes!
And if you also want to enjoy Calgary before you begin your journey to Lake Louise, then start planning with our extensive guide of things to do in Calgary!