Disclaimer: This page may contain affiliate links. Please review our full Terms and Conditions for more information and our Privacy Policy. Note that any pricing, operating hours, or other such information provided below may have changed since initial publication.
Compiled by the Road Trip Alberta team
Last updated on February 6, 2023
Kananaskis, or "K-Country" (as it's known locally), may just be Alberta's worst-kept secret. The region's popularity is increasing each year due to the ability to quickly immerse in nature via a short drive from Calgary to Kananaskis.
Spanning a large natural area near Canmore, camping is a very popular activity. There are also plenty of amazing mountain bike trails and hikes in Kananaskis. Whatever the reason for visiting, getting there can be very simple from Calgary, and we've outlined two options below (if via your own car) – one quick one, and a longer one for those who want to also enjoy some epic scenery.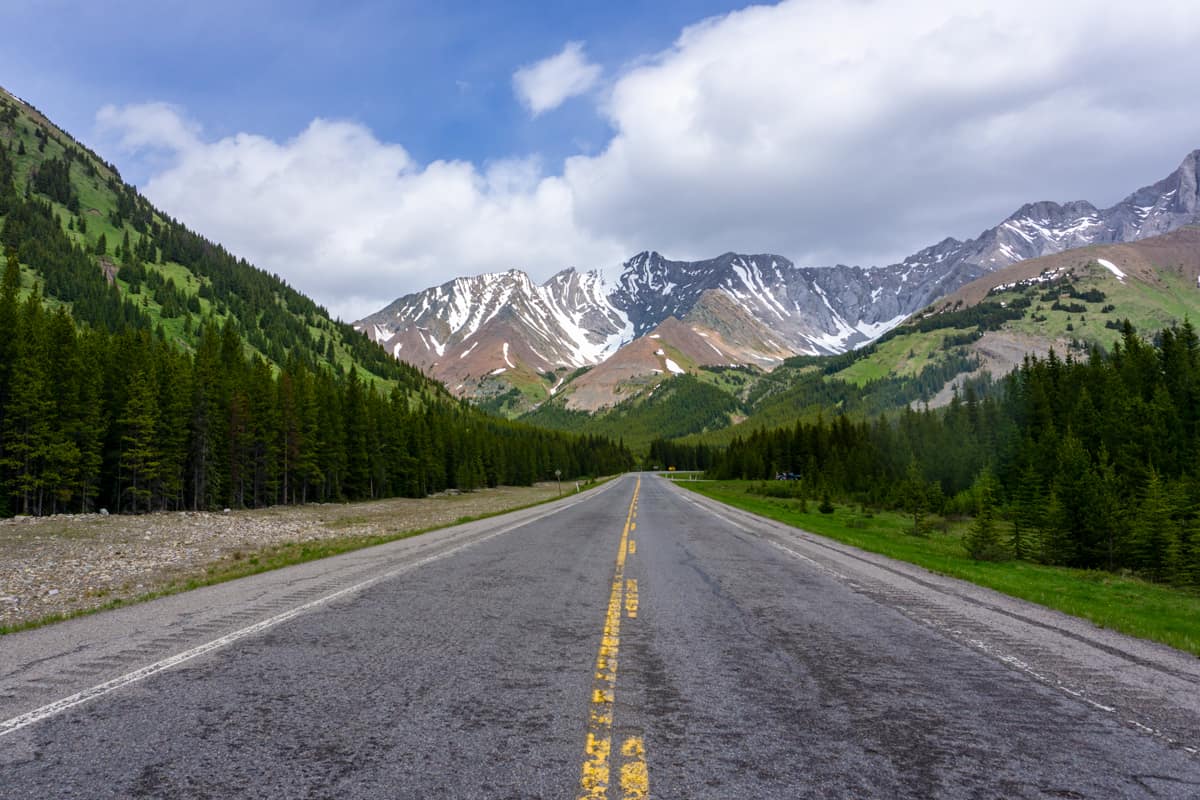 About the Route
The distance from Calgary to Kananaskis Village is just over 100 km and can be driven in an hour and a quarter. (Note that the actual region begins before the village, just after the turn onto Highway 40.) But as with all of our guides, we want to give you route options!
Fastest route: Leave Calgary on Highway 1 (also known as the TransCanada Highway" westbound for about 50kms. From there, head south on Highway 40. It will be just over 50 km to get to Kananaskis Village.
Slower (but more scenic) route: This is much longer and takes you south out of Calgary. Get to Highway 22x, and go south onto Highway 22. When you reach Longview, take Highway 541 and finally head back north on Highway 40. The whole drive will take you from 3.5 to 4 hours (and made our list of cool Alberta road trips for a reason). However, note that this portion of Highway 40 is closed from December 1 – June 15, and is thus unavailable in winter and early spring.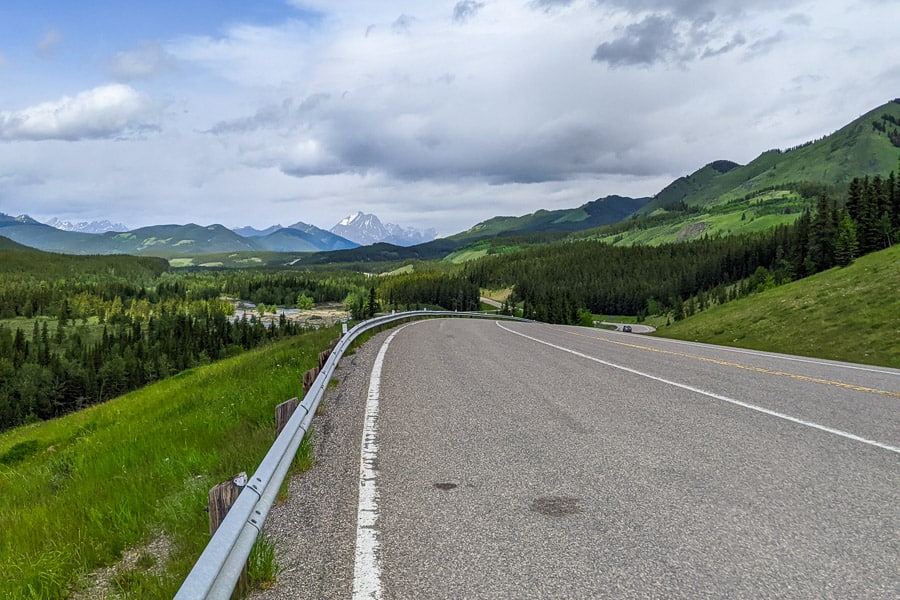 Note that these driving times are when the roads are clear and in good weather; they are not necessarily representative of winter driving or peak traffic. Weekends are always busy – if you are planning to go from Calgary to Kananaskis on a Friday night and back on Sunday, you should expect additional time on the road.
Calgary to Kananaskis by Car
The drive from Calgary to Kananaskis is scenic and full of lovely sights that you can fully enjoy by having your own car. This allows you to stop as much as you want for photos.
Remember that the roads might pose a problem if you plan to travel during winter. Be sure to check the current road reports. The highways are usually in great shape and well-maintained, but snowstorms can wreak havoc for days at a time, and construction can slow things down in summer. Learn more about Alberta's road laws and driving guidelines.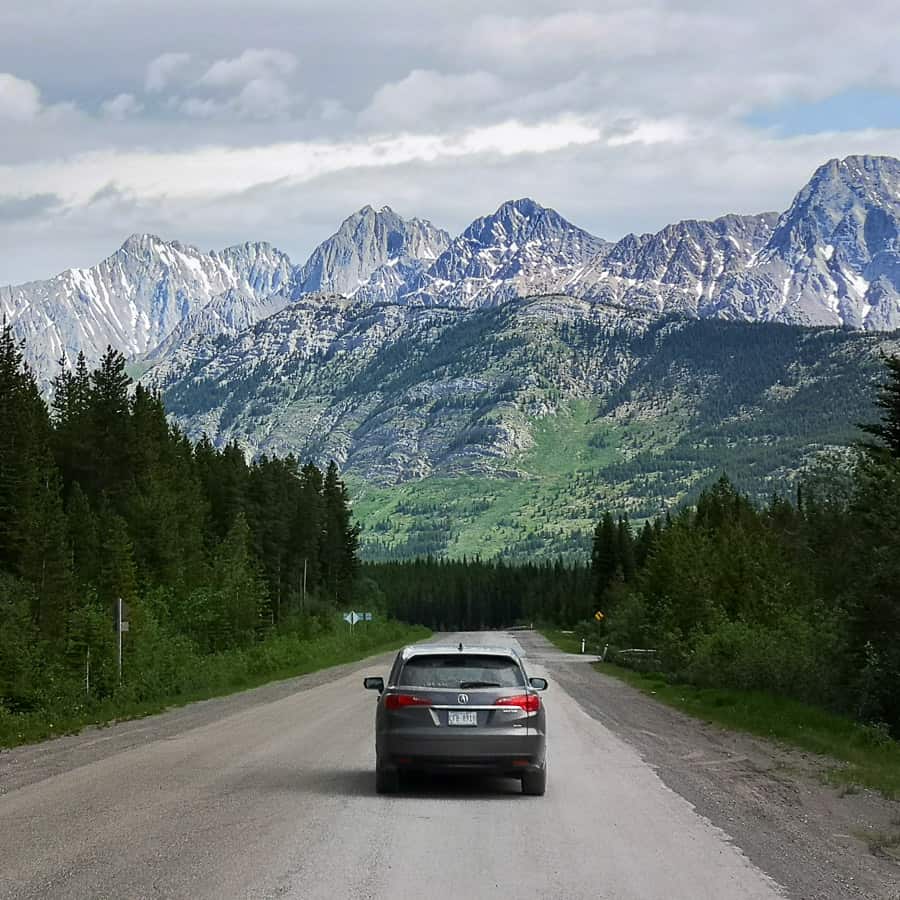 Kananaskis Conservation Pass
All vehicles stopping in Kananaskis Country and provincial sites in the Bow Valley Corridor need to purchase a Kananaskis Conservation Pass. There are two options for passes
An annual pass for $90 per year (valid for 2 separate vehicles), or
A day pass at $15 per.
Passes can be bought online or at the Kananaskis Visitor Information Centres (Barrier, Elbow, and Peter Lougheed) and the Canmore Nordic Centre Day Lodge. Persons with rental vehicles are also required to buy a day pass for each day they plan to be in the park.
If you're flying in…
The closest airport to Kananaskis is Calgary International Airport (YYC), located on the north end of Calgary. From the airport, the best way to get on your way quickly is to take Highway 2 north to Stoney Trail (201) which meets up with Highway.
There are plenty of car rental options at YYC. Book in advance to ensure less hassle:
We recommend booking via RentalCars.com, to select the cheapest rate or to book with whichever company you prefer.
If you are not interested in a traditional car rental through an agency, you can also rent cars through a website called Turo (think AirBnB for car rentals). The Calgary International Airport is a frequent pick-up/drop-off point.
Just arrived in Calgary and need a hotel?
If you are not in a rush, or want to spend an extra night in Calgary because you arrive late, there are plenty of hotels in the area. Those right onsite at the airport tend to be more expensive, so we prefer these options:
Hotel Clique is a super chic and affordable hotel that has free parking, free WiFi, and a great restaurant onsite. It is a quick shuttle ride from the airport, and we have stayed here several times when we have an early flight out of Calgary. Bonus: it has two rooftop pools!
The Four Points by Sheraton is on the west side of the city, just off of Highway 1, and will ensure you get a jump on your drive the next day. Parking and WiFi are both free.
Calgary to Kananaskis by Bus
At the moment, there are no bus companies offering a direct bus ride on this route. So you will need to hire a private driver or get your own car rental.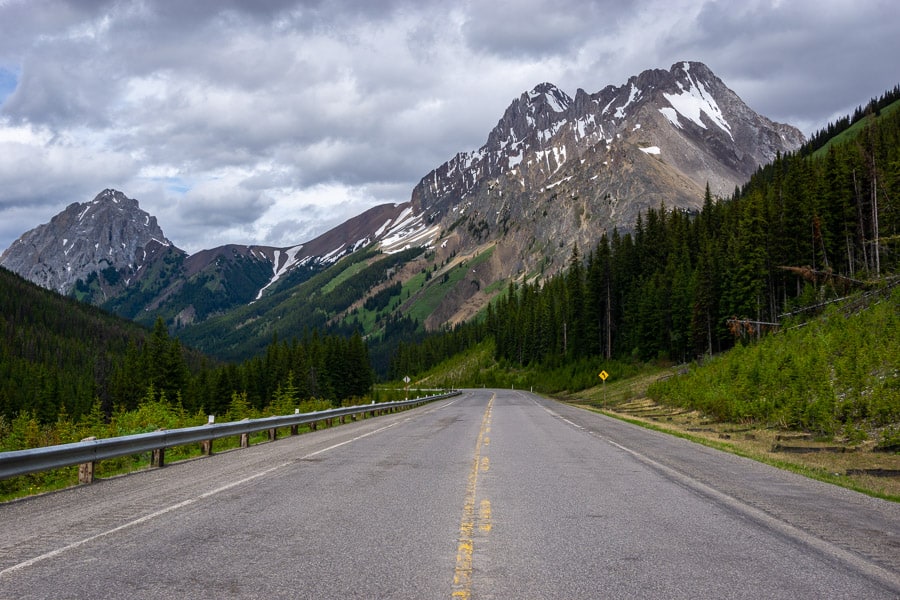 Calgary to Kananaskis by Private Transfer
Private transfers from Calgary to Kananaskis Village are convenient and also super relaxing as you sit back and let someone else make the drive! Some options are:
Signature Limos – This company offers airport transfers from YYC to anywhere within the city and out of town. They also offer a range of different car sizes (and prices!) to fit your needs.
Calgary to Kananaskis by Other Options
Taxis are always an option, of course, and plenty will be waiting at the airport for your arrival! But you can probably count on a steep price tag to make that journey.
Uber is also available but given the distance, this can also be an expensive ride.
Another option you can consider is Poparide.com. You can select your driver based on your luggage and equipment requirements (if you are travelling with skis, bikes, etc). Poparide charges per seat so you have an opportunity to meet other visitors if you are travelling solo from Calgary to Kananaskis.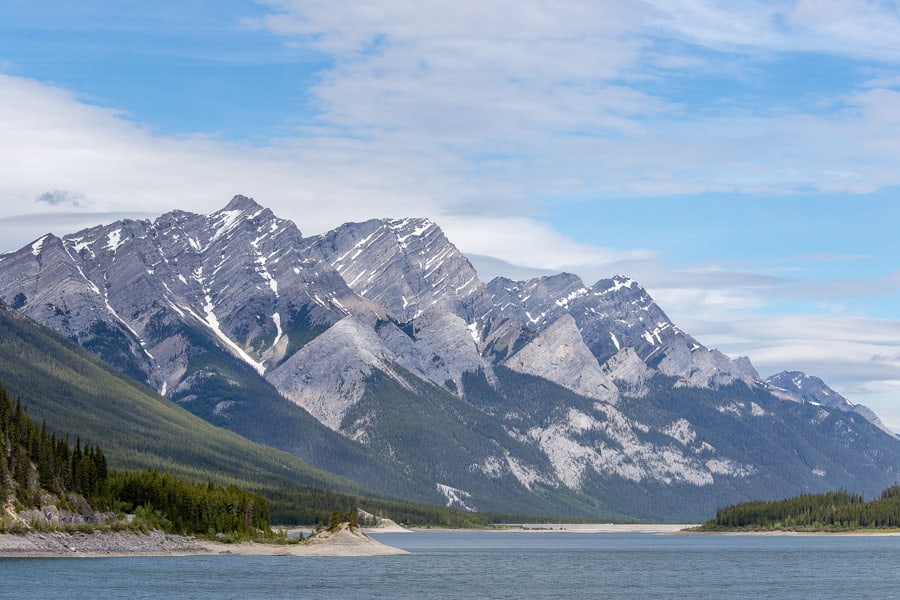 Fun Things to do Along the Way
If you decide to travel by your own car rental, there are some great options of things to do en route:
If you are travelling during summer and have the kiddos in tow, consider a stop at Calaway Park to burn off some pent-up energy if you took a long flight! The park has 32 rides, 24 games, and exciting live shows to enjoy. The different rides are good for children (and adults!) of all ages.
Take a little detour onto Highway 1A along the way to visit the Yamnuska Wolfdog Sanctuary. It is one of the only sanctuaries in Canada to pair successful rehabilitation and re-homing of wolfdogs with public education.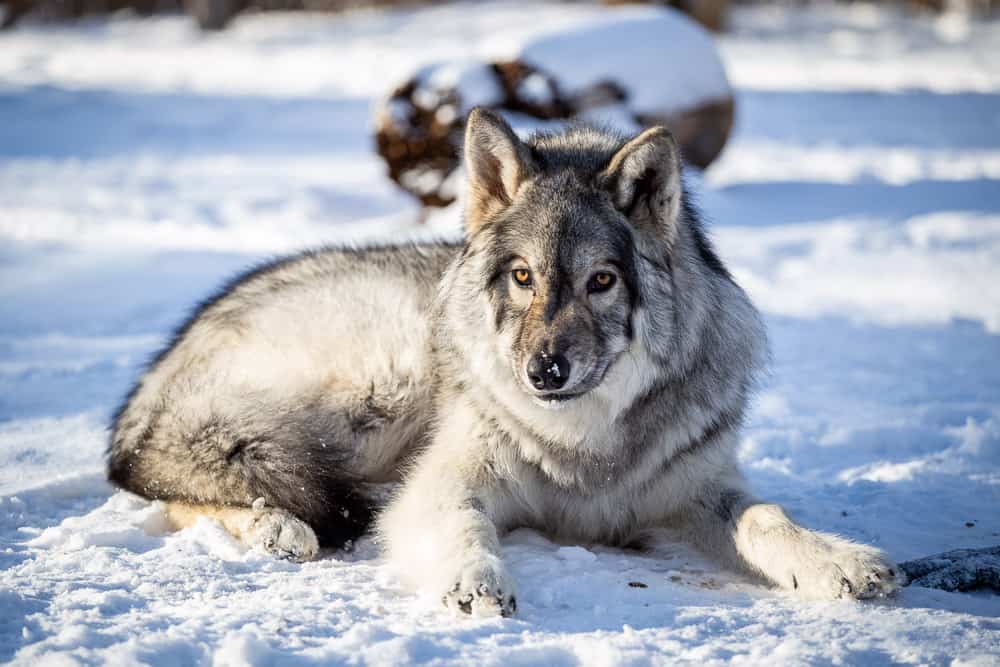 Upon Arrival in Kananaskis
You made it!
Let your K-Country adventures begin! There are so many fantastic ways to enjoy nature here, and the tourism office outlines your options here.
Where to Stay in Kananaskis
Mount Engadine Lodge is one of the most sublime stays we've ever had in Alberta. Because of the remoteness of the lodge, all meals are included, and the food is as good as you can imagine. There's a sauna and spa onsite, which you'll need after trekking, snow-shoeing, or enjoying any number of outdoor activities there. Hot tip: Enjoy a cocktail and sumptuous charcuterie board by the fireplace as a late afternoon snack. Check Reviews and Availability
Kananaskis Mountain Lodge offers an experience like none other: a full 50,000 sqft Nordic spa surrounded by rugged mountain peaks and the alpine forest. Upgrade your room to a spa package or book a massage in order to gain full access. Check Reviews and Availability
If you don't mind a wee bit of a drive to access many of Kananaskis' wonders (and want more budget-friendly options), then consider staying nearby in one of these Canmore hotels.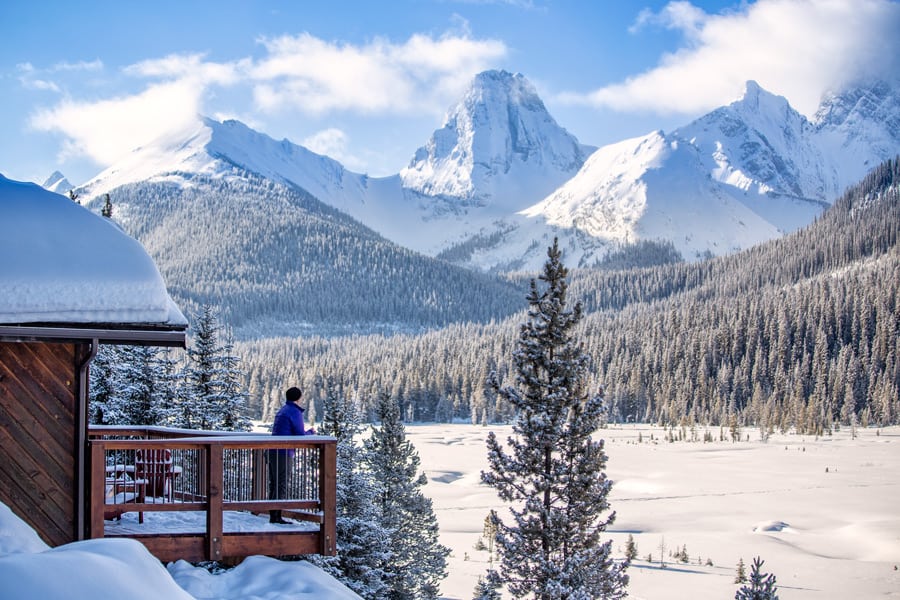 Don't Forget
If you also want to enjoy Calgary before you begin your journey to Kananaskis, then start planning with our extensive guide of things to do in Calgary!
And if you plan on continuing on from Kananaskis/Canmore to Banff, then we've also got an extensive guide on the best things to do in Banff.