Disclaimer: This page may contain affiliate links. Please review our full Terms and Conditions for more information and our Privacy Policy. Note that any pricing, operating hours, or other such information provided below may have changed since initial publication.
Compiled by the Road Trip Alberta team
Last updated on January 11, 2023
There aren't many "hidden gems" left in Alberta, but if that title is to be applied to any place, it should be to the Crowsnest Pass. Along this stretch of highway in southwestern Alberta are five small towns with big mountain views. The area is rich in both history and opportunities for adventure – making sure that visitors will never run out of things to do in the Crowsnest Pass.
Dwarfed by the Rocky Mountain powerhouses of Banff, Lake Louise, and Jasper to the north, for anyone who wants a bit more of an offbeat mountainous adventure in Alberta, then Crowsnest Pass is the place.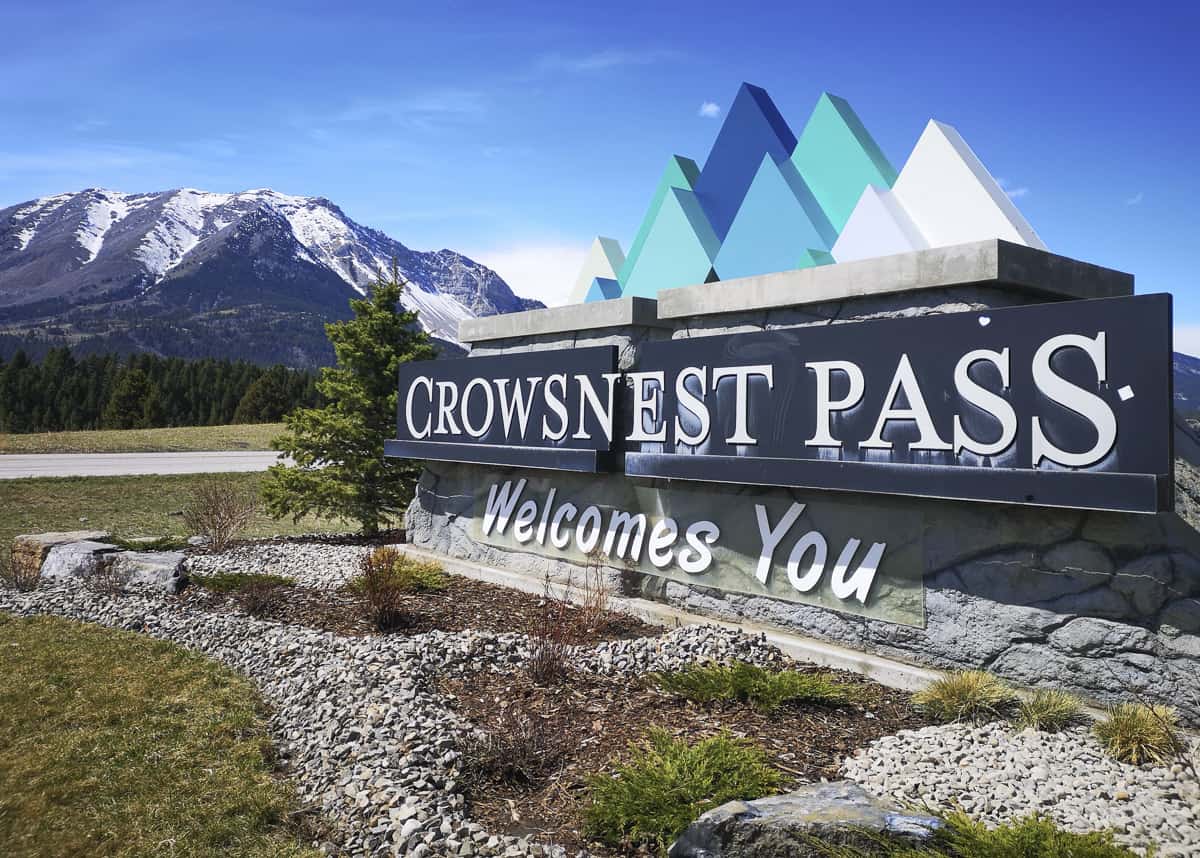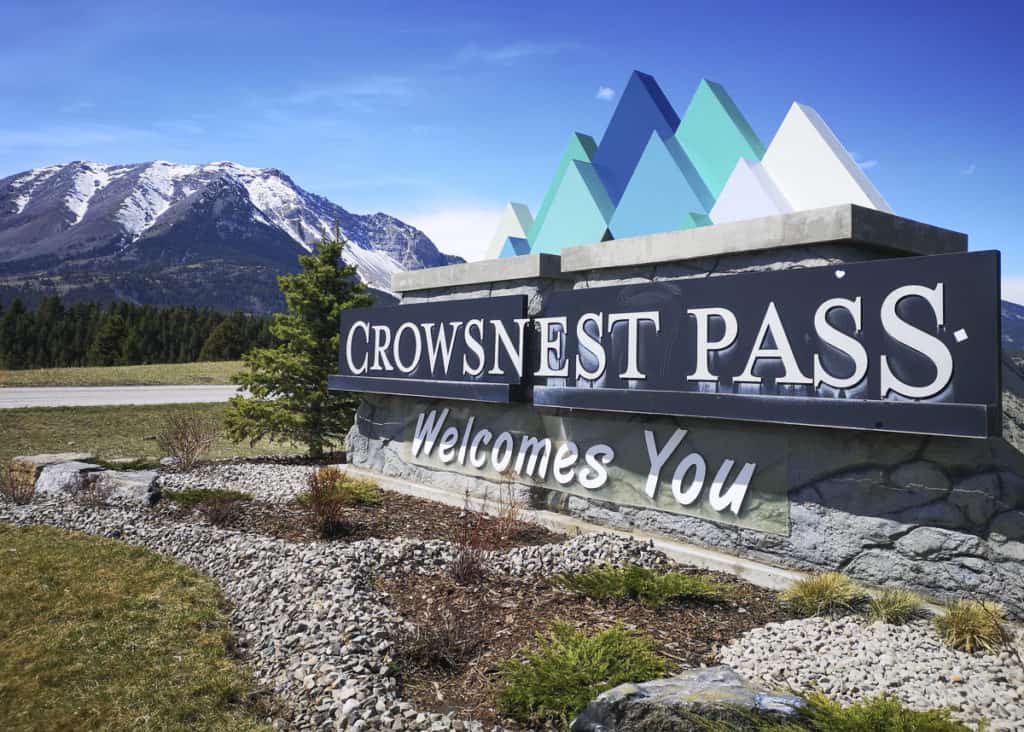 Acknowledgments
Crowsnest Pass is located on the traditional lands of Treaty 7 Territory including the Stoney Nakoda Nations of Wesley, Chiniki and Bearspaw; three Nations of the Blackfoot Confederacy: the Pikani, Kainai, and Siksika; and the Tsuu T'ina of the Dene people. Crowsnest Pass is also shared with the Métis Nation of Alberta, Region III.
Getting to Crowsnest Pass
Crowsnest Pass is a region found along the Crowsnest Highway; the Alberta portion of the Crowsnest Highway is Highway 3. Approximately 230 kilometres south on Highway 22 from Calgary or 150 kilometres west of Lethbridge on Highway 3, it is easily accessible by road. The nearest international airport is the Calgary International Airport.
Five Towns in Crowsnest Pass
Crowsnest Pass is a region in southwest Alberta that is comprised of five towns: Bellevue, Coleman, Blairmore, Frank, and Hillcrest. You'll find most of the major sightseeing attractions as well as most accommodations and restaurants in these five towns, all of which are easily accessible from one another.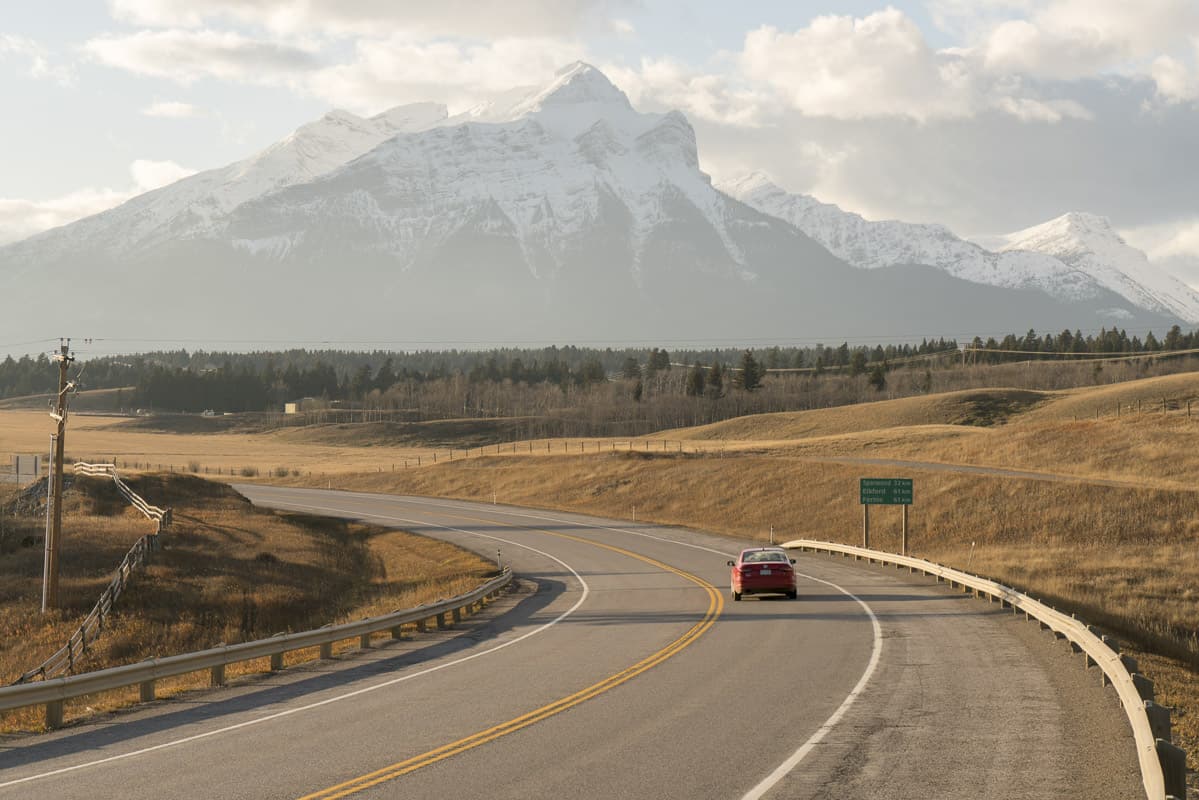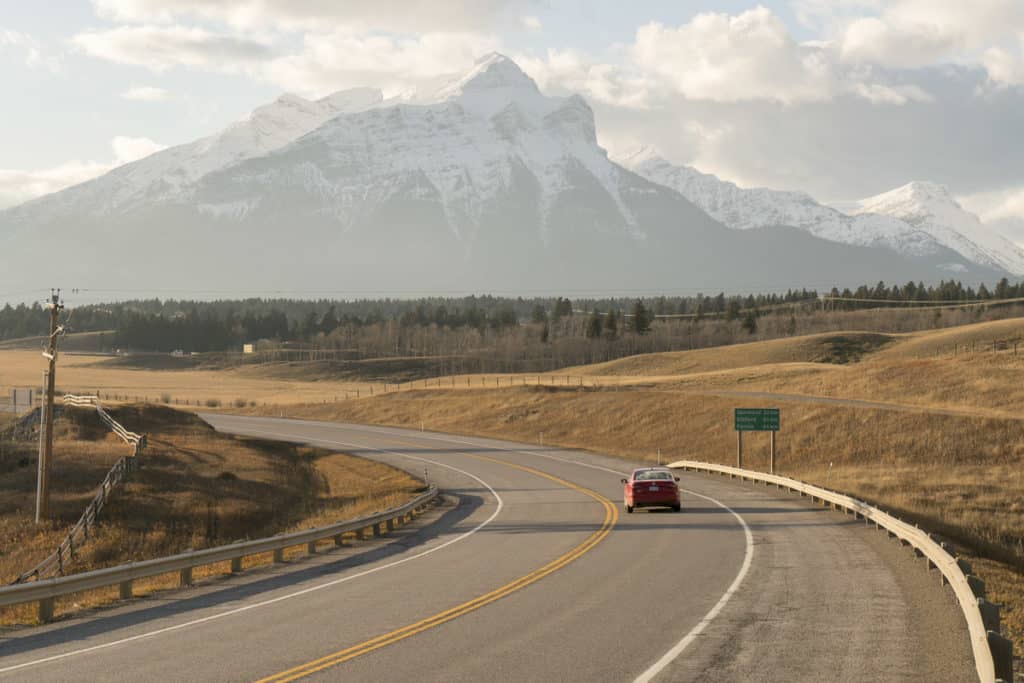 When to Visit Crowsnest Pass
Due to its proximity to the Rocky Mountains, it is quite cool and temperate in Crowsnest Pass, even in summer. There is also a lot of precipitation whether in the form of rain or snow, so it's best to be prepared for all types of weather conditions, even in the peak summer months.
The best time to visit Crowsnest Pass for hiking and summer activities is from June to September, while winter activities are in full swing in December, January, and February.
Crowsnest Pass Weather
Summers in Crowsnest Pass brings an average high of 15° Celsius, while winters bring average highs of -10° Celsius. Spring and autumn usually hover between -5° and 5° Celsius. Because Crowsnest Pass neighbours the Canadian Rockies, there is a lot of rain and snowfall throughout the year.
Where to Stay in Crowsnest Pass
Thankfully, there are plenty of places to stay in Crowsnest Pass! It all comes down to your personal preference. No matter what you're after – a hotel, bed and breakfast, Airbnb, or campsite – there's a Crowsnest Pass accommodation option for you.
Hotels in Crowsnest Pass
Country Encounters Accommodations (Coleman, AB)
Step back in time in the beautifully decorated rooms of Country Encounters Accommodations found in Coleman. Located in the historic district, you can choose from a room decorated in a particular era or decade; think the Victorian era, the Twenties, and more. Add a fantastic breakfast and a welcoming staff, and this is a wonderful option for staying in Crowsnest Pass.
See reviews and check availability for Country Encounters Accommodations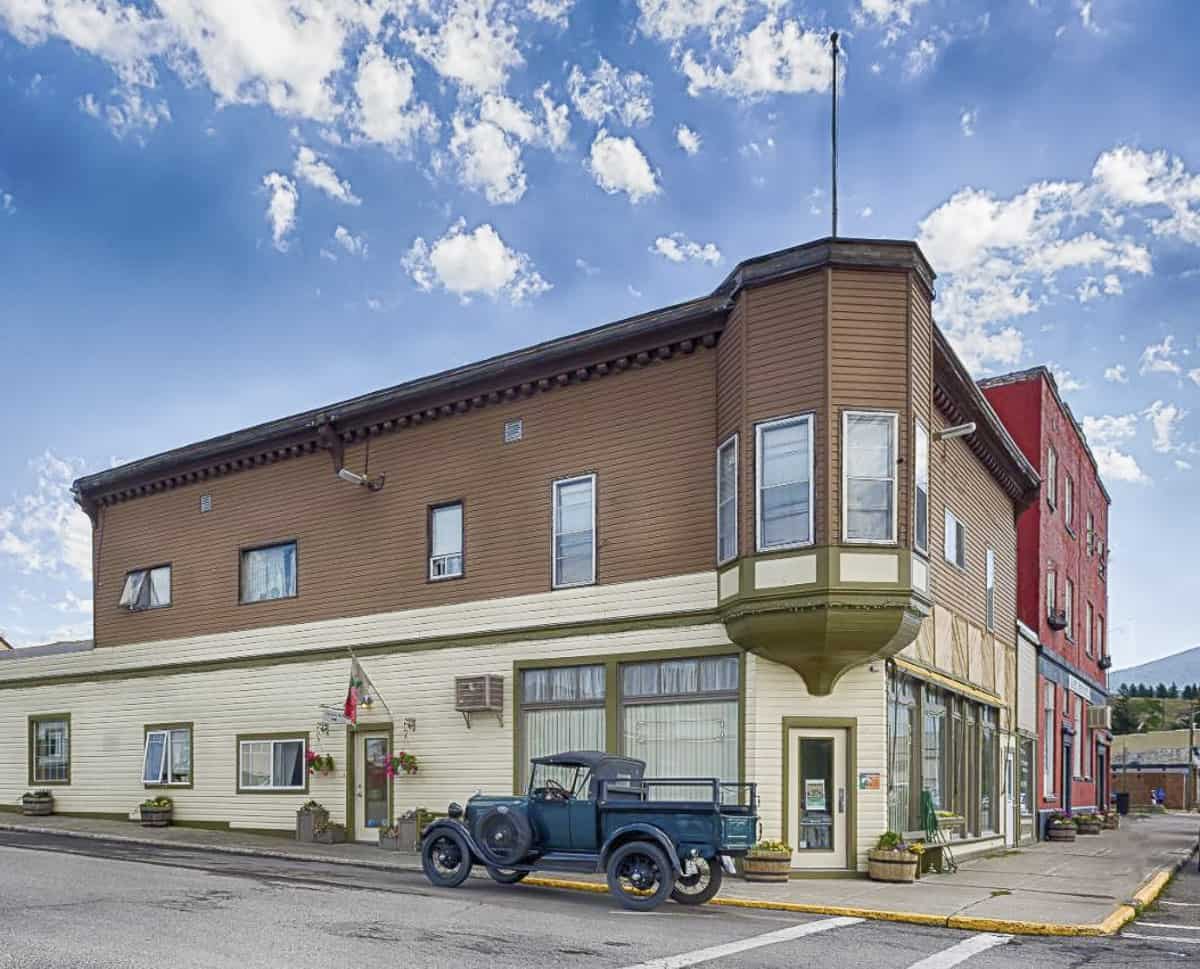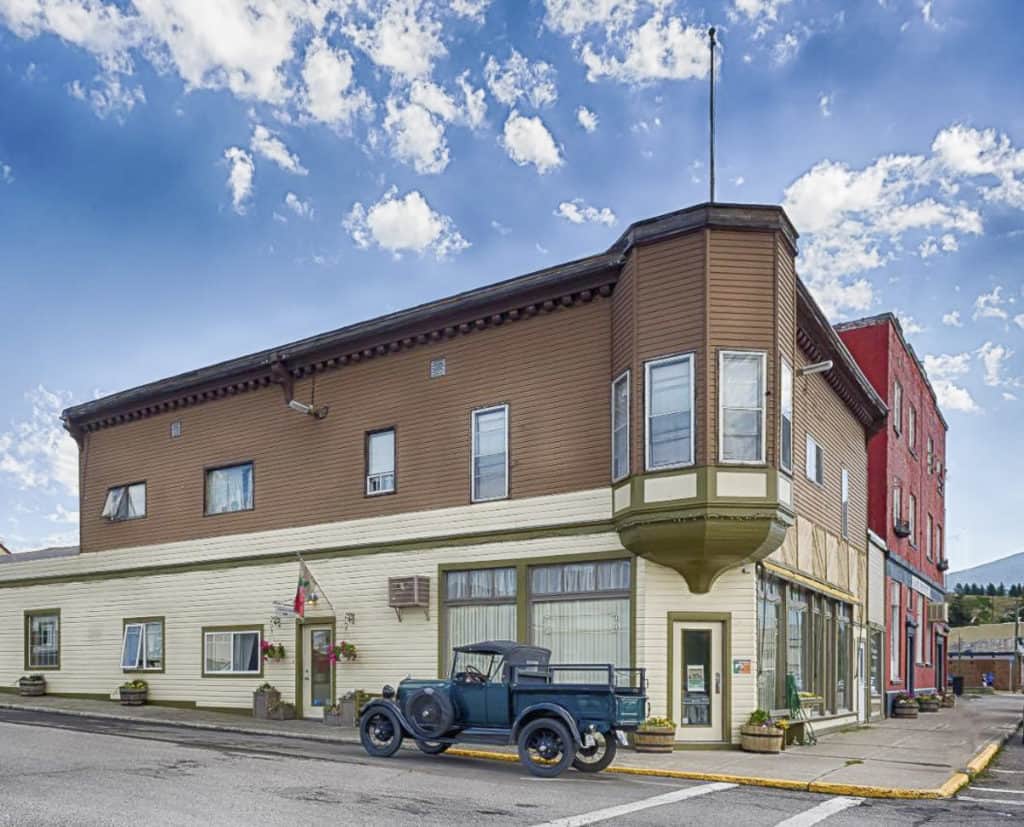 The Kanata Inns (Blairmore, AB)
This is an excellent hotel option for your time in Crowsnest Pass. Conveniently located to many of the town's attractions and restaurants, it also puts you in a good position for exploring the rest of the region. Spotless rooms, friendly staff, and a cozy atmosphere… what more could you ask for?
See reviews and check availability for the Kanata Inns.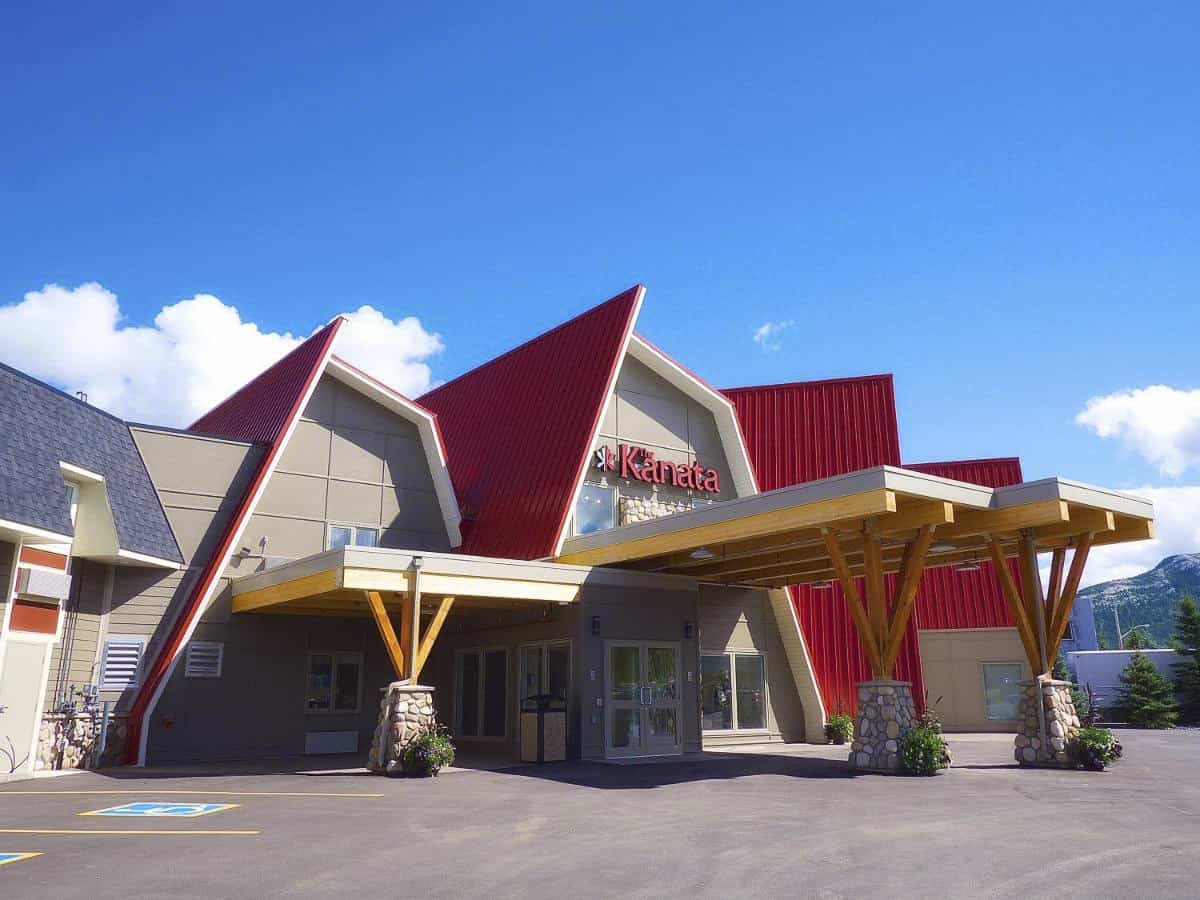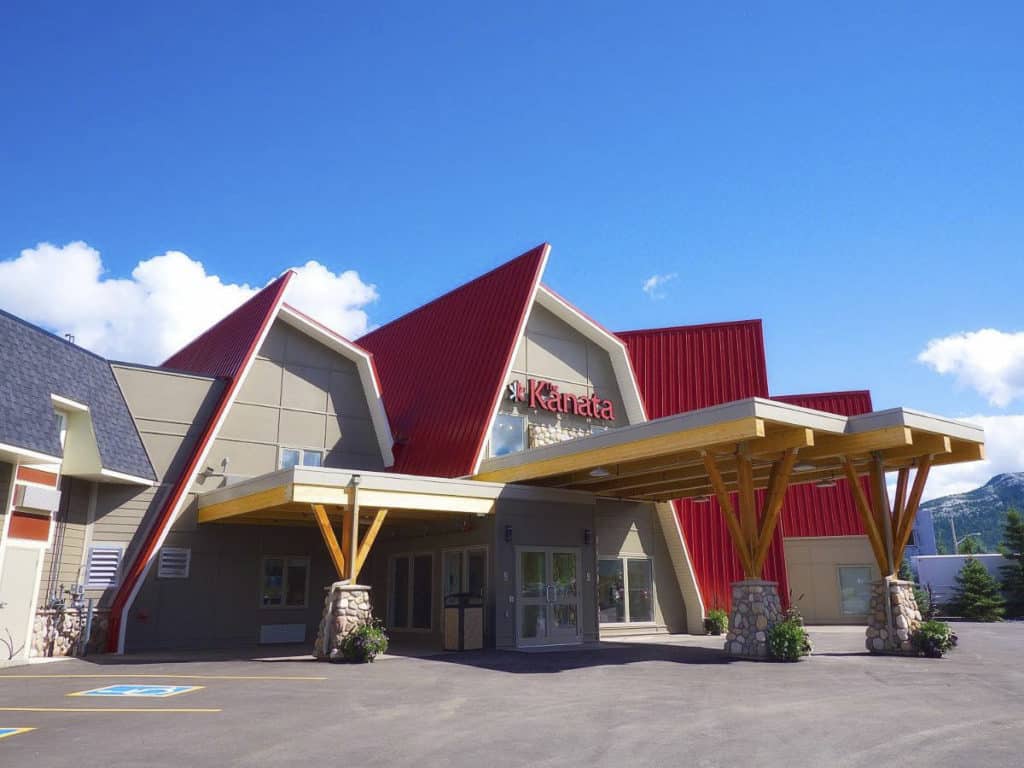 Travelodge by Wyndham Blairmore (Blairmore, AB)
Conveniently found near the highway – perfect for those wanting to make the most of their road trip through Crowsnest Pass – the Travelodge by Wyndham Blairmore is comfortable, clean, and spacious. The staff is particularly helpful, and known for going above and beyond to make sure your vacation is the best it possibly can be.
See reviews and check availability for Travelodge Blairmore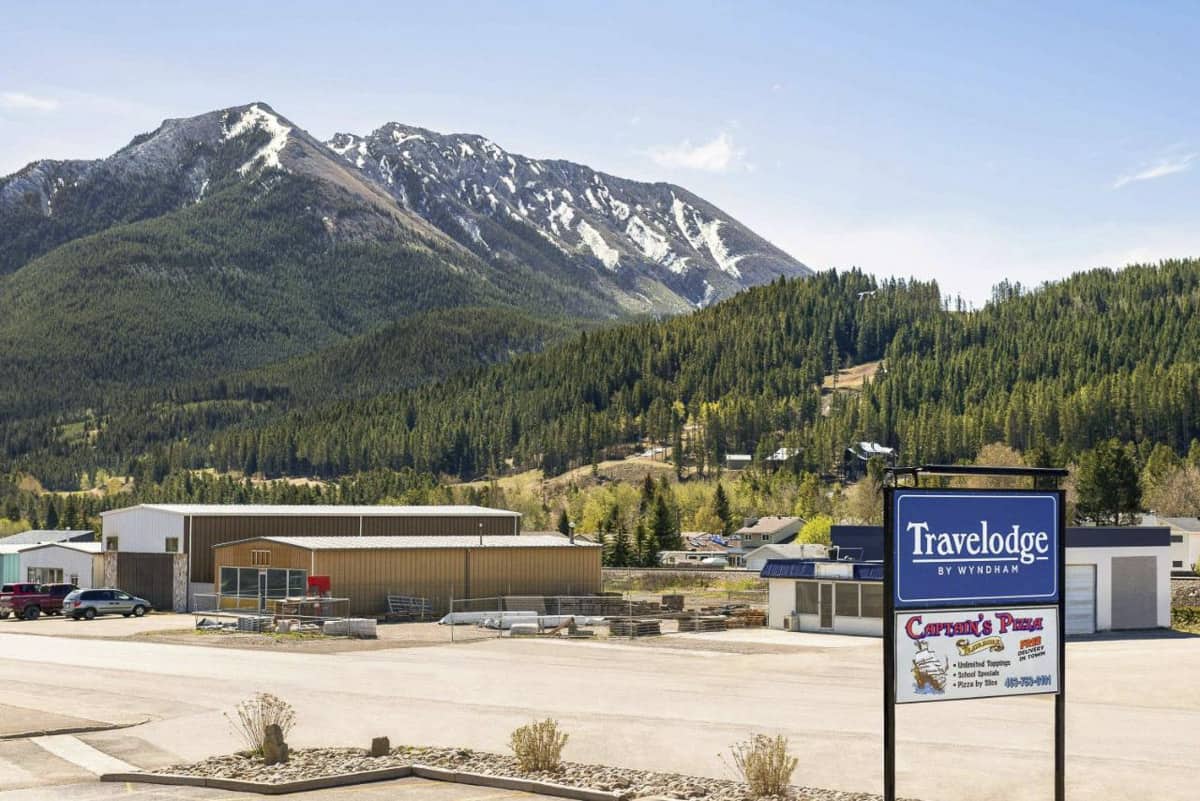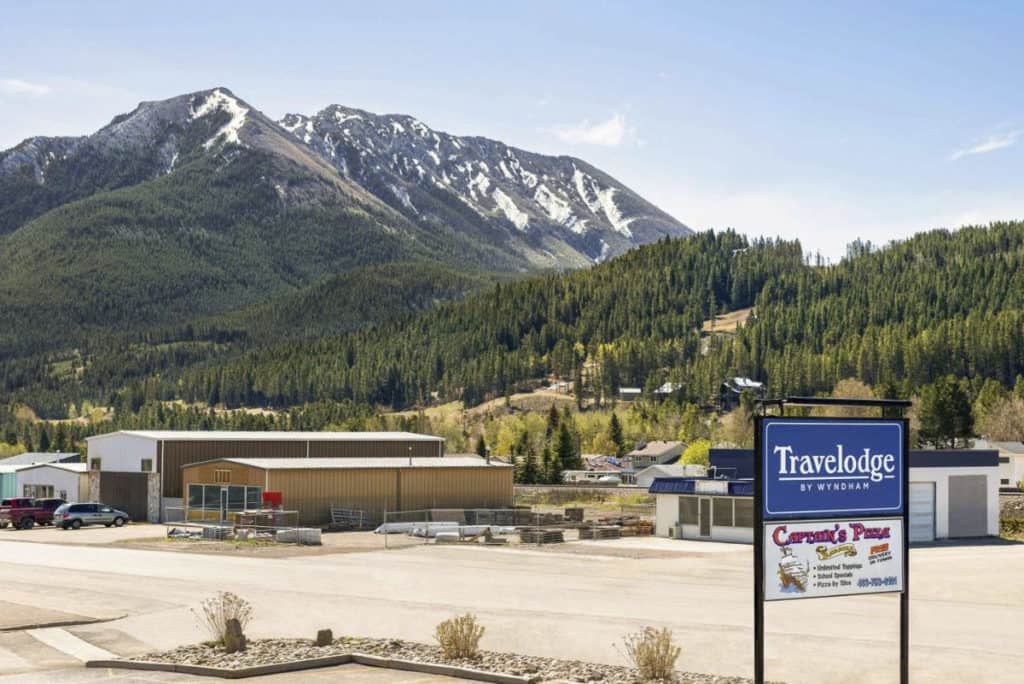 Crowsnest Pass Bed & Breakfasts
York Creek Bed & Breakfast (Coleman)
Choose from one of six rooms in the cozy York Creek Bed and Breakfast. With the rustic exterior of a log cabin, inside you'll find rooms that will make you feel right at home. Wake up to views of the Rocky Mountains and spend your evenings in the hot tub after a day's adventure.
See reviews and check availability for York Creek B&B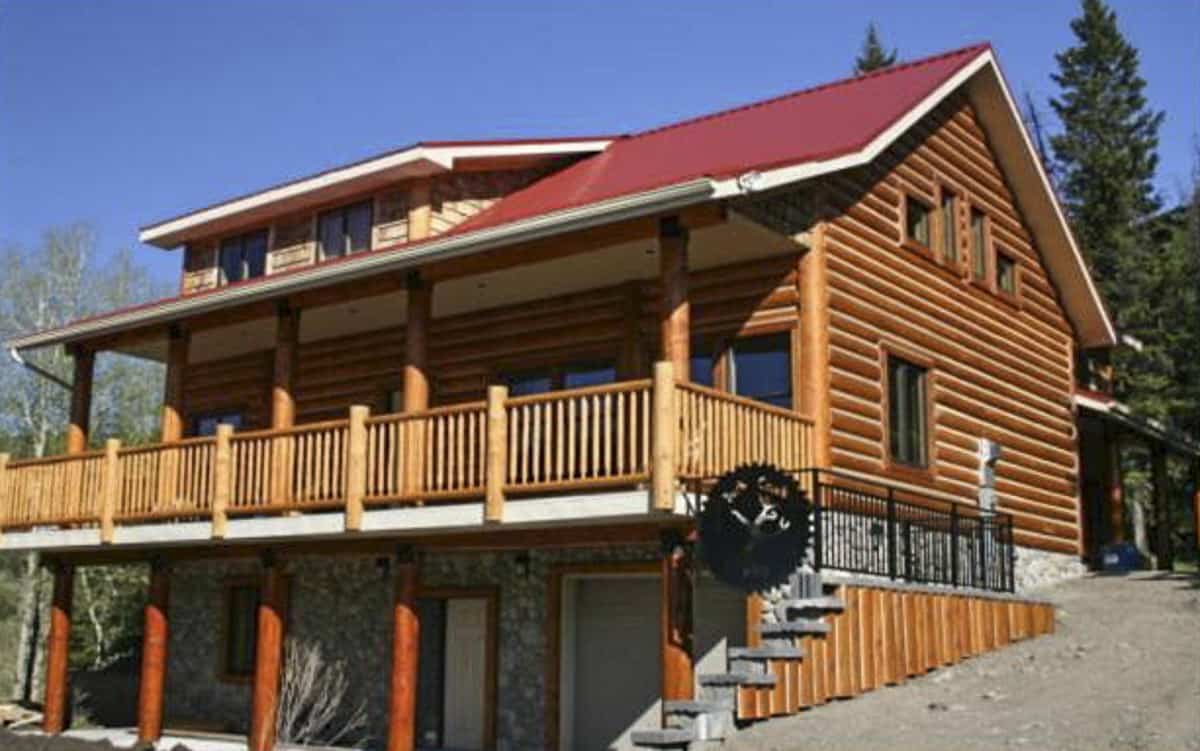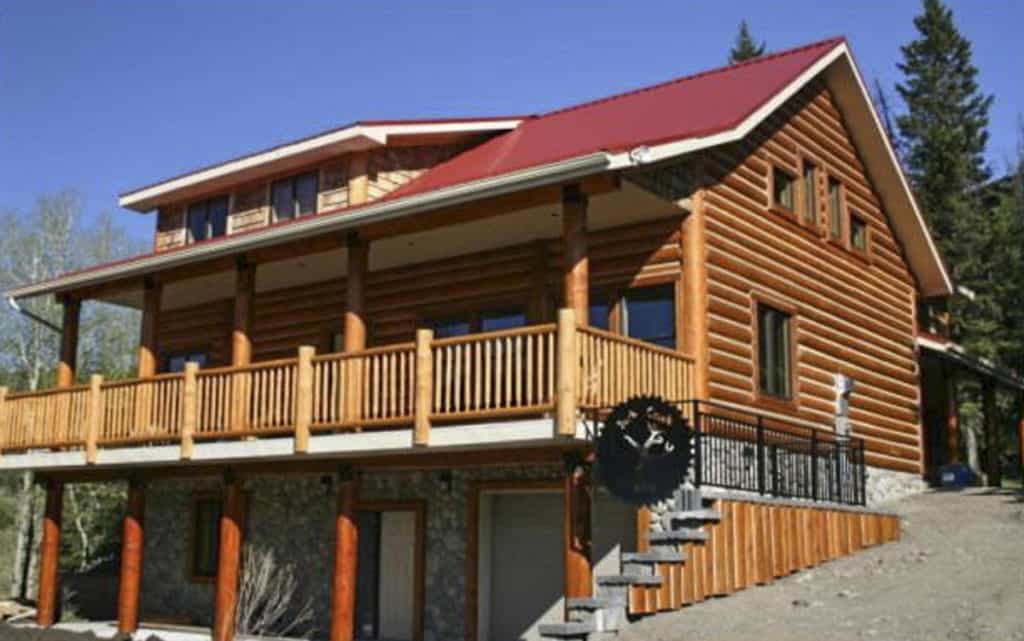 SpringBreak Flower Farm (Hillcrest)
Found on five gorgeous acres of land, the SpringBreak Flower Farm near Hillcrest has a wonderfully charming bed and breakfast that is sure to make your time in Crowsnest Pass one to remember. Excellent service, gourmet breakfasts, and tons of access to the outdoors only add to the beauty and appeal of this B&B. Make sure to spend time in the Garden Centre while you're there!
See reviews and check availability for SpringBreak Flower Farm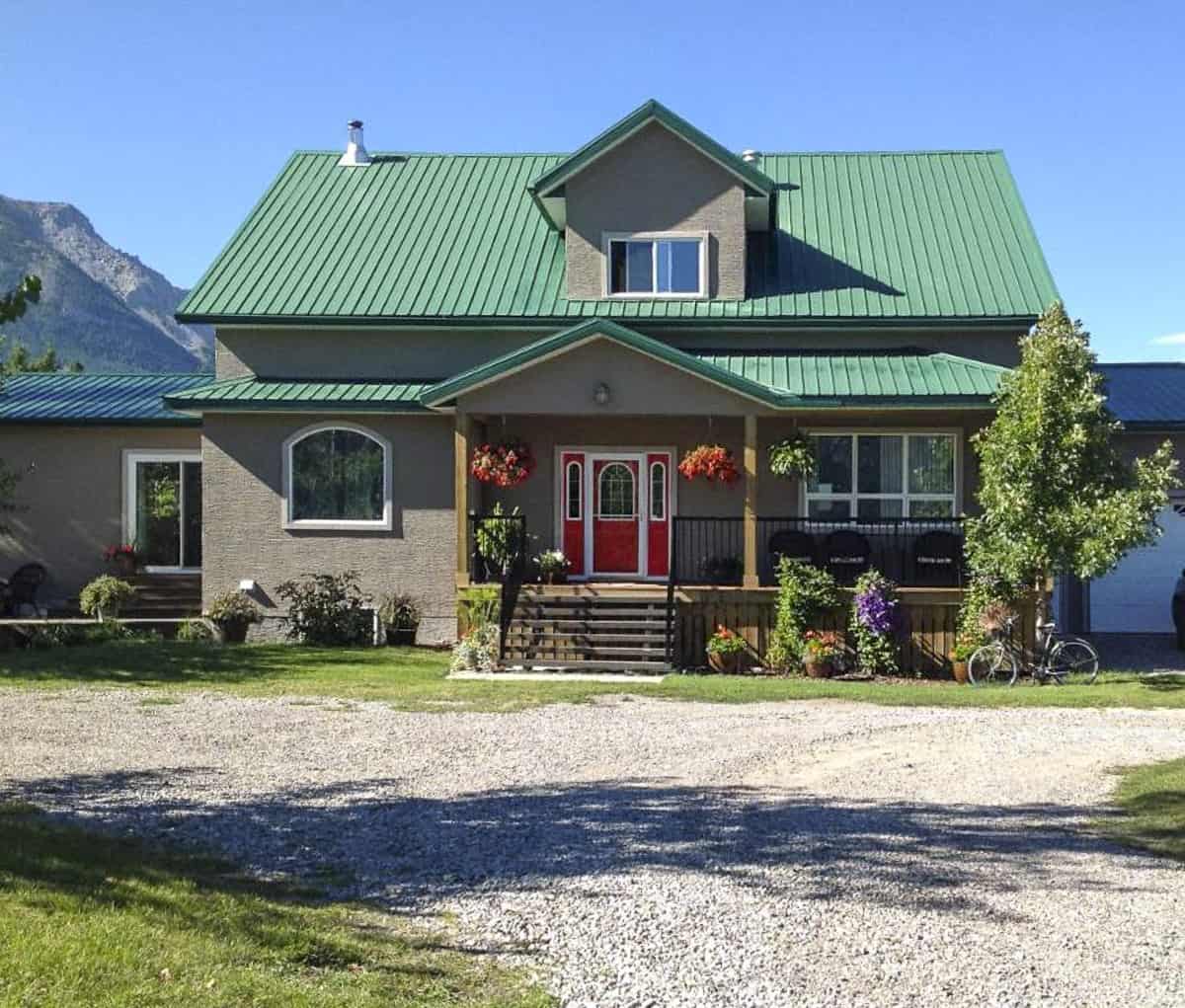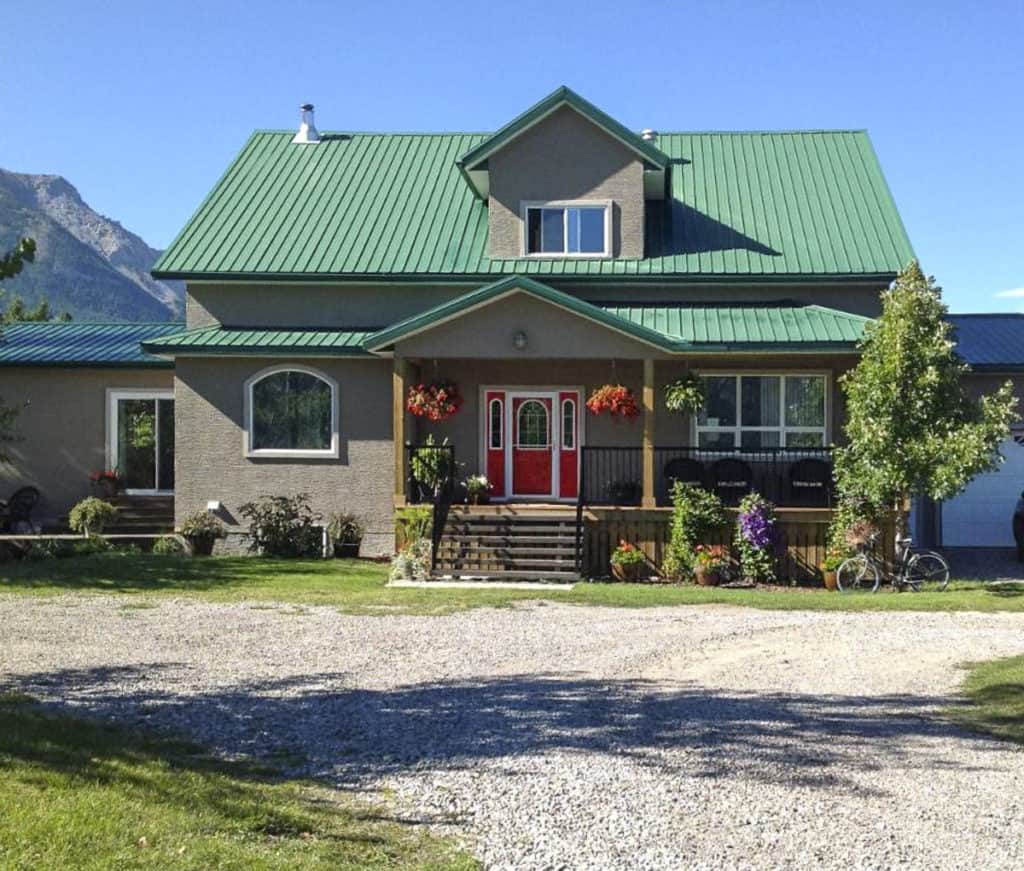 Crowsnest Pass Airbnb Rentals
If you're after a stay that feels like home, you might want to check out Airbnb. Choose from a variety of rentals, everything from entire cottages and cabins to private rooms and guest suites. We recommend this beautiful mountain-view guesthouse, a bright, airy studio perfect for a homey and comfortable stay while you're in Crowsnest Pass.
Crowsnest Pass Camping
Crowsnest Pass Campground
One of your best options when it comes to campgrounds in Crowsnest Pass is the Crowsnest Pass Campground found near Bellevue. Nestled in the Rocky Mountains, the views are sure to impress! With 21 serviced sites (water and 30 amp power), there are also indoor washrooms, showers, laundry facilities, and wifi service. Found directly off of Highway 3, the location can't be beaten. Make sure to book ahead or arrive very early in order to secure a spot.
Chinook Provincial Recreation Area
Found near Coleman, the Chinook Provincial Recreation Area is maintained by Alberta Parks. With over 90 unserviced sites, this campground in Crowsnest Pass is both spacious and absolutely stunning… think the Canadian Rockies, lush greenery, and easy access to Chinook Lake. Expect firepits, pit toilets, and no access to clean drinking water, so it's better for more experienced campers. Make sure to book in advance!
Lost Lemon Campground
Lost Lemon Campground near Blairmore is an excellent choice when it comes to camping in Crowsnest Pass. With 46 sites (some full, some partial service), visitors are encouraged to camp here in a trailer, motorhome, or tent. There are heated washroom facilities, coin-operated showers, and a laundry room, while every site has a picnic table and fire pit. And after a long day of sightseeing, make sure to enjoy the campground's pool and hot tub!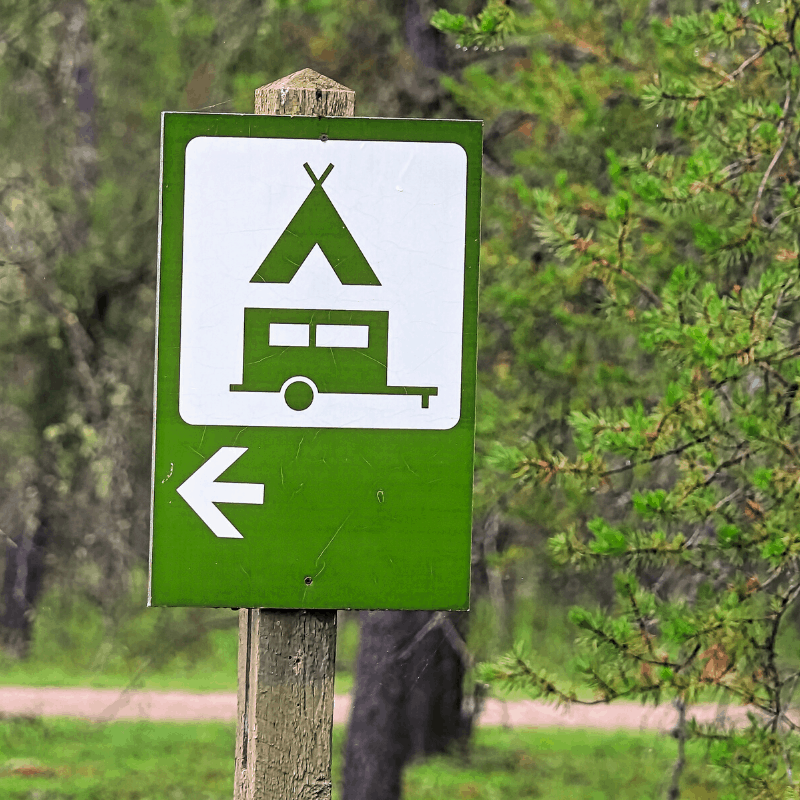 Best Things to Do in Crowsnest Pass
Explore the History of the Crowsnest Pass
Found at the southern end of the Rocky Mountains, Crowsnest Pass is an area in Alberta with a rich heritage and absolutely stunning scenery. With evidence of human life dating back as far as 11,000 years, there is a deep history to explore and discover alongside the outdoor activities available. From the region's natural beauty to its role in the province's coal mining, there is a lot to see and a lot to do in Crowsnest Pass.
Frank Slide Interpretive Centre
In 1903, the east face of Turtle Mountain collapsed and covered the entire town of Frank and it remains a sobering sight to this day. Built-in commemoration of Canada's deadliest rockslide, the Frank Slide Interpretive Centre is a must-see when visiting Crowsnest Pass. Visit the centre to learn all about the fateful night over 100 years ago. In fact, the Blackfoot and Ktunaxa people call Turtle Mountain 'the mountain that moves'. There's a lot to explore at the Frank Slide Interpretive Centre, so take your time visiting the miners' cottages, reading the stories of the survivors, paying your respects to the victims of the disaster, and hiking along the interpretive trail.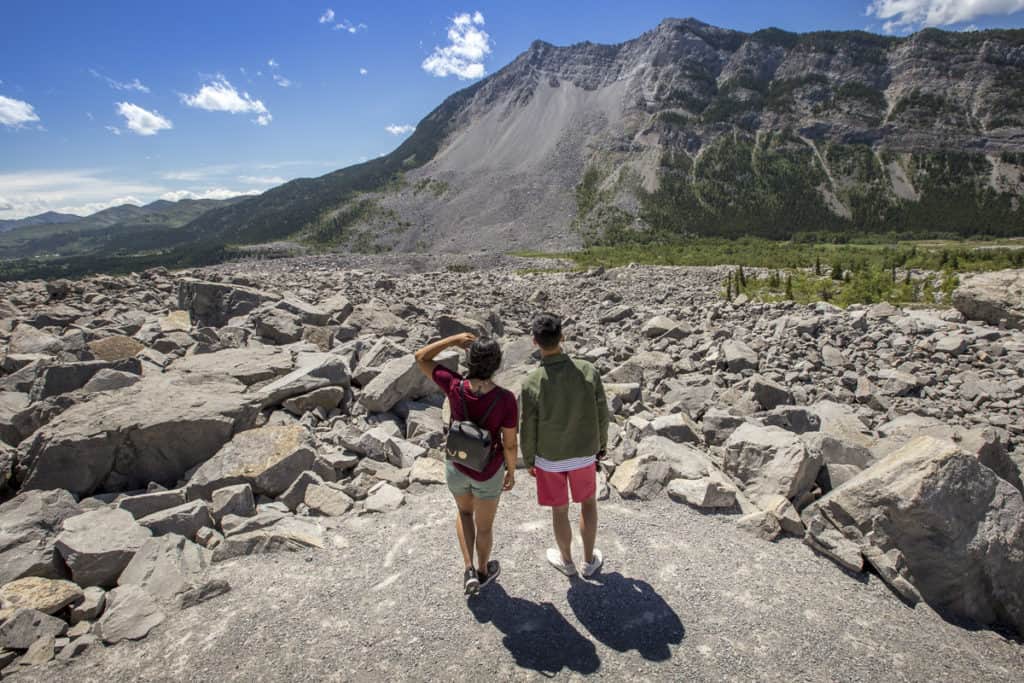 Bellevue Underground Mine Tour
If you're looking for things to do in Crowsnest Pass, you'll surely come across the Bellevue Underground Mine Tour on just about every list of recommendations; it's an important stop if you'd like to understand the coal mining communities that shaped the history of Crowsnest Pass for nearly a century. A tour at Bellevue will take you over 1,000 feet into the underground mine, where you'll be approximately 150 feet below the surface. There, you'll learn all about the inner workings of the underground mine and the importance of coal mining in Canada's history. Make sure to get a few photos of wearing your miner's helmet!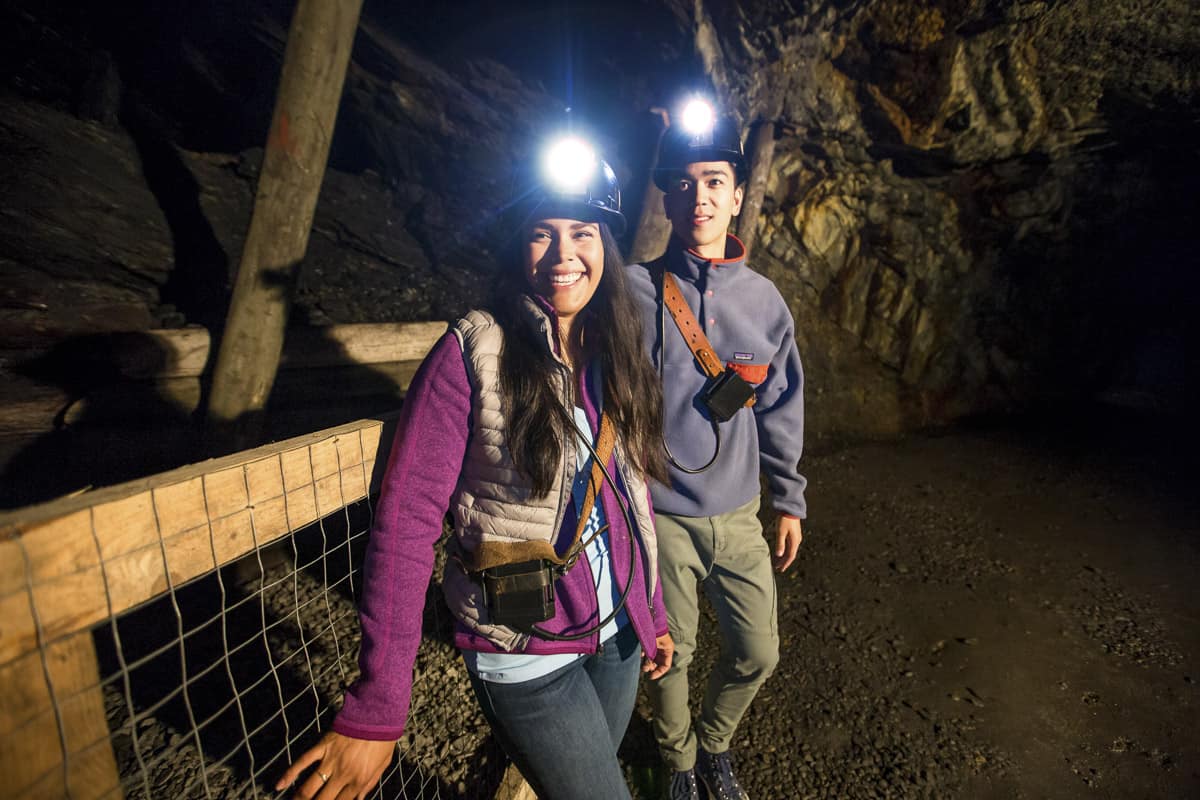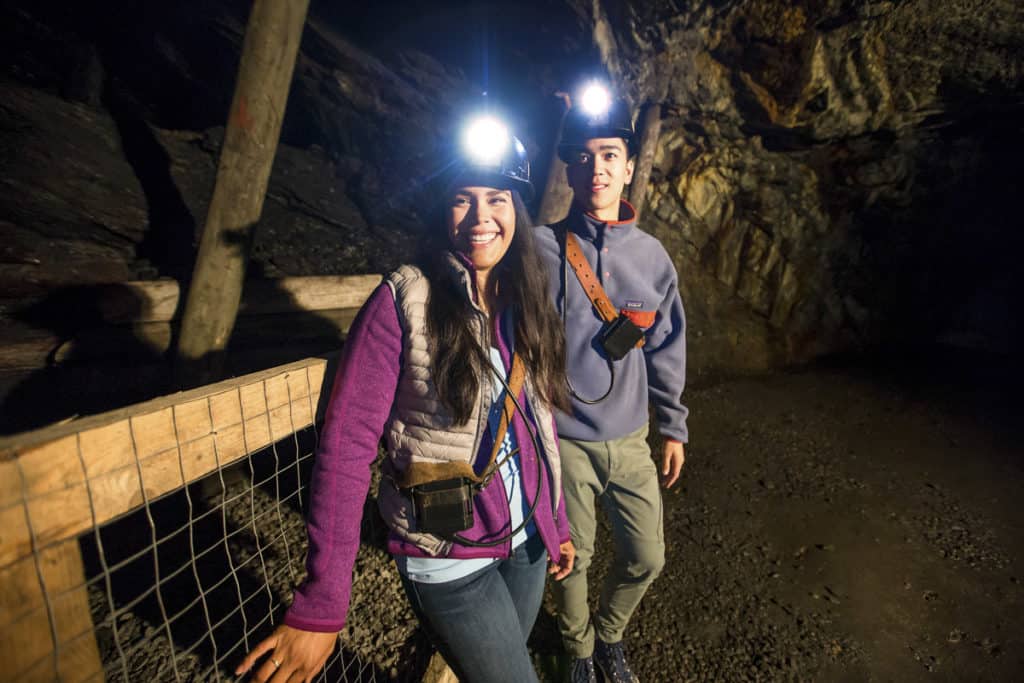 Leitch Collieries Provincial Historic Site
At the turn of the 20th century, Leitch Collieries was one of the most important and most sophisticated coal mines in Crowsnest Pass (colliery is a British term for a coal mine). Today, a visit to Leitch Collieries allows you to learn all about the history of the area as well as the people who lived and worked here. A full walking tour of the historic site will take about an hour, but leave some time to have a picnic lunch!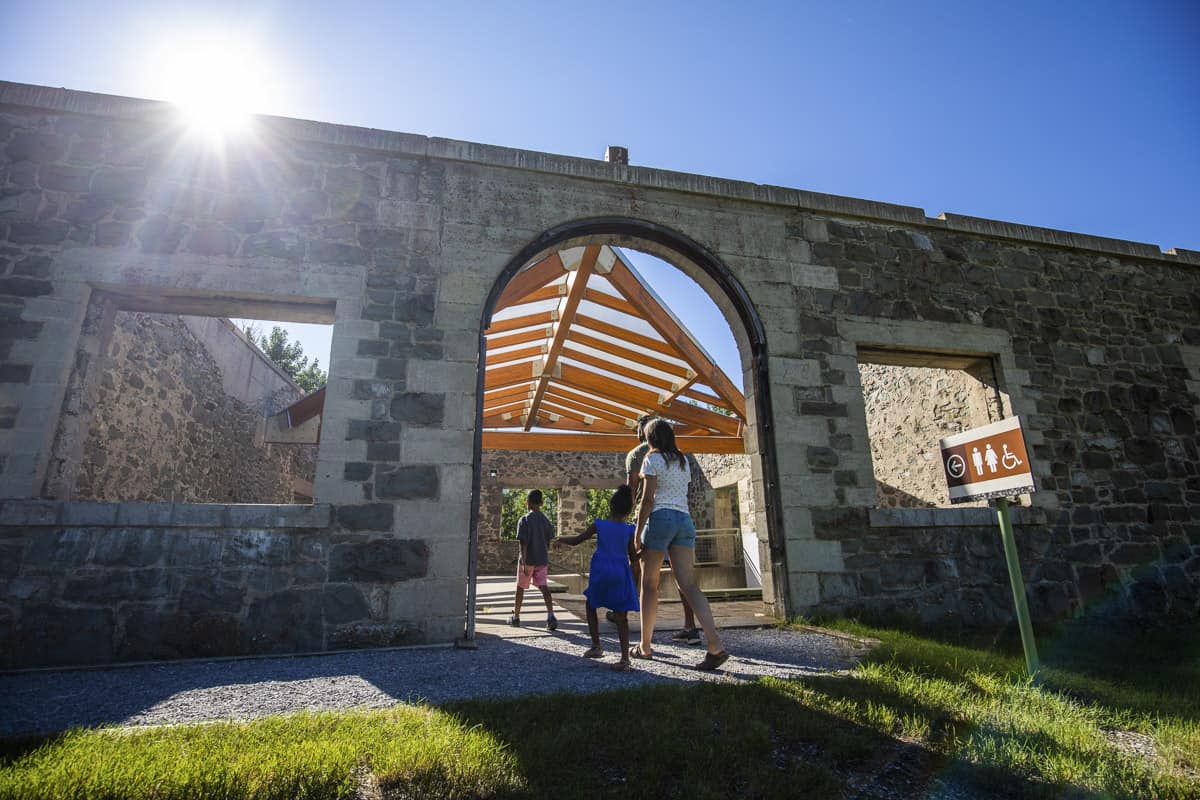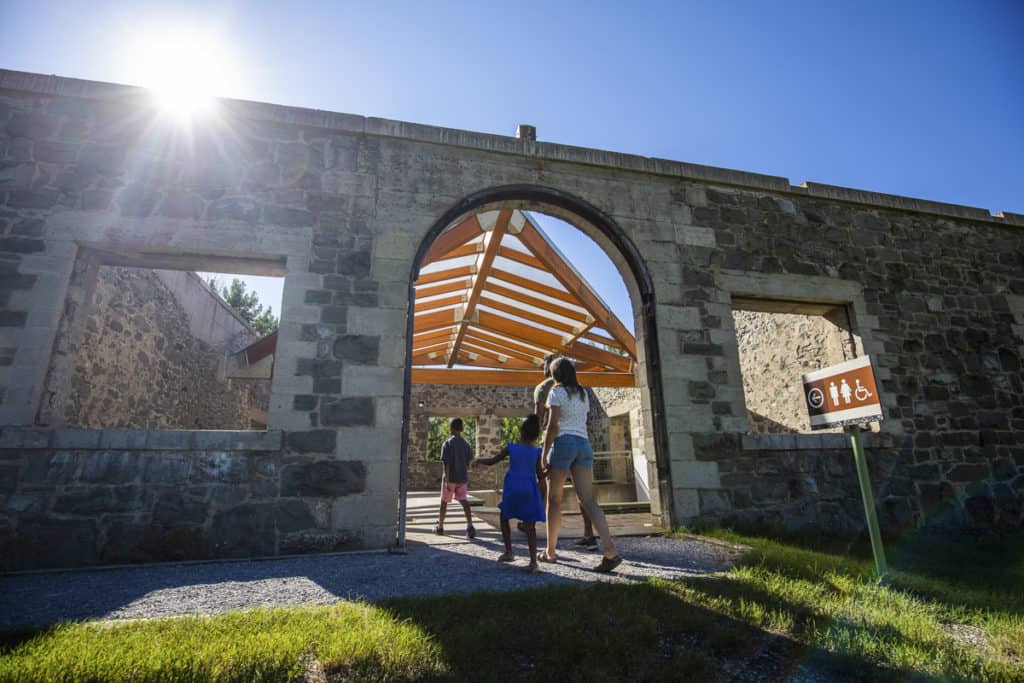 Crowsnest Museum and Archives
Head to the Crowsnest Museum and Archives for an overview of the history of the region. Here you'll find a large collection of artifacts, including exhibits detailing the underground coal mining of Crowsnest Pass, early pioneer life in Alberta, military history, and more. The Crowsnest Museum also has an extensive archives collection which you can make an appointment to peruse.
Crowsnest Heritage Route
A fantastic introduction to Crowsnest Pass and to get to know the region is by driving the Crowsnest Pass Heritage Route. This self-guided driving tour takes you through the five towns of the region, showcasing the best heritage sites and attractions; it's perfect for families and for those who aren't familiar with the area and its rich history. Watch for informational signs and kiosks to help you learn even more about the region as you stop along the way!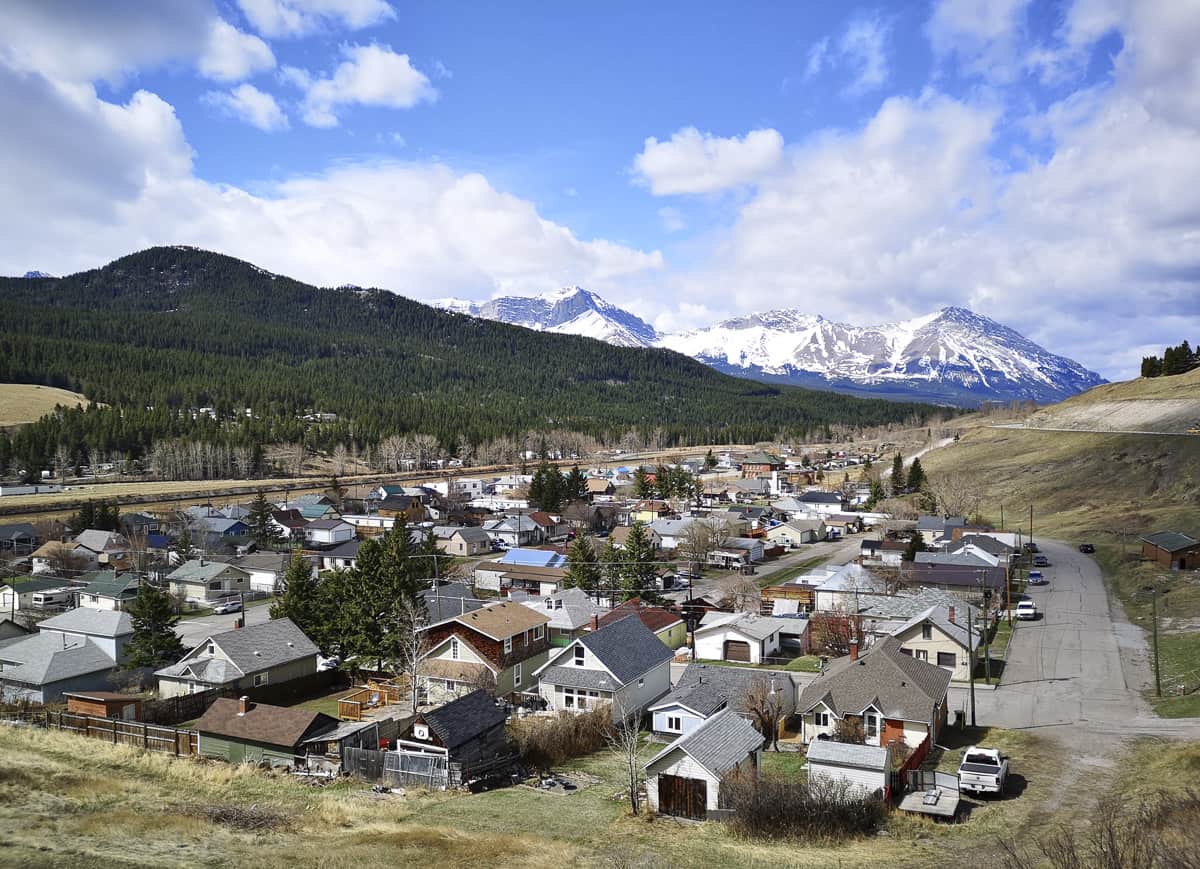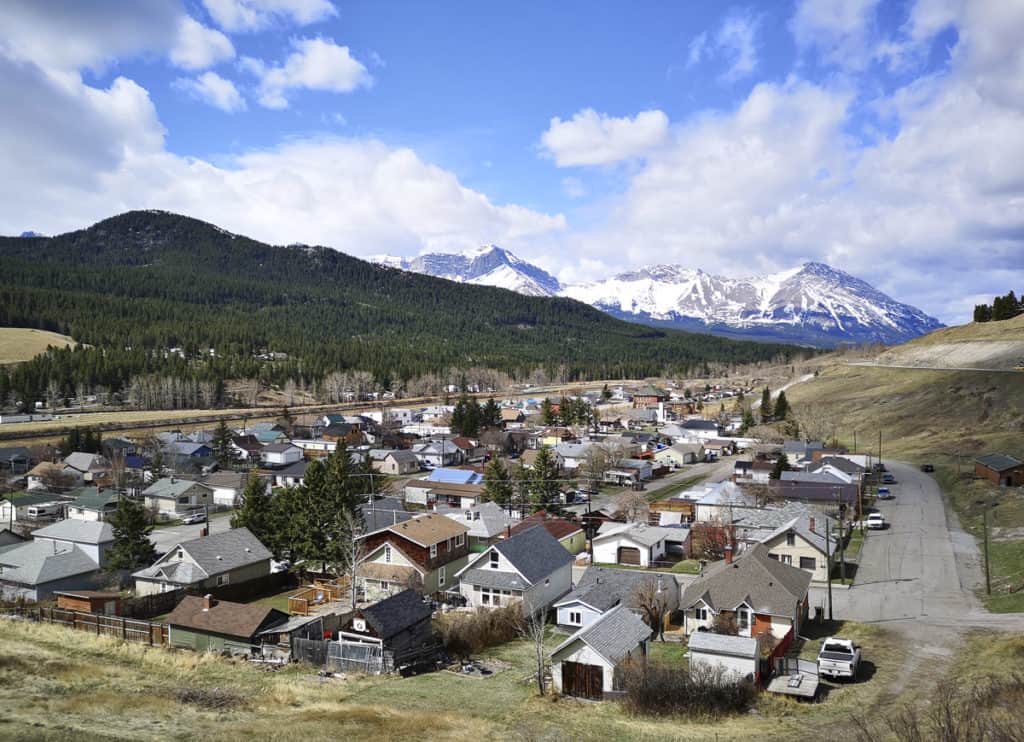 Best Crowsnest Pass Hikes
Hiking is one of the best activities to try in Crowsnest Pass, and thankfully, there are hikes for all skill levels. Here are a few of our favourites.
Turtle Mountain Trail (Moderate-Hard)
Turtle Mountain Trail is a 7.4 km out-and-back trail that is best used from June to October, though it does get quite busy in the summer months. Head here for gorgeous views of the surrounding mountains and a bird's eye view of the entirety of the Crowsnest Pass below. While it is fairly easy to get to the first summit, the remainder of the hike will require some scrambling. Quality hiking boots, as well as poles, are absolutely recommended!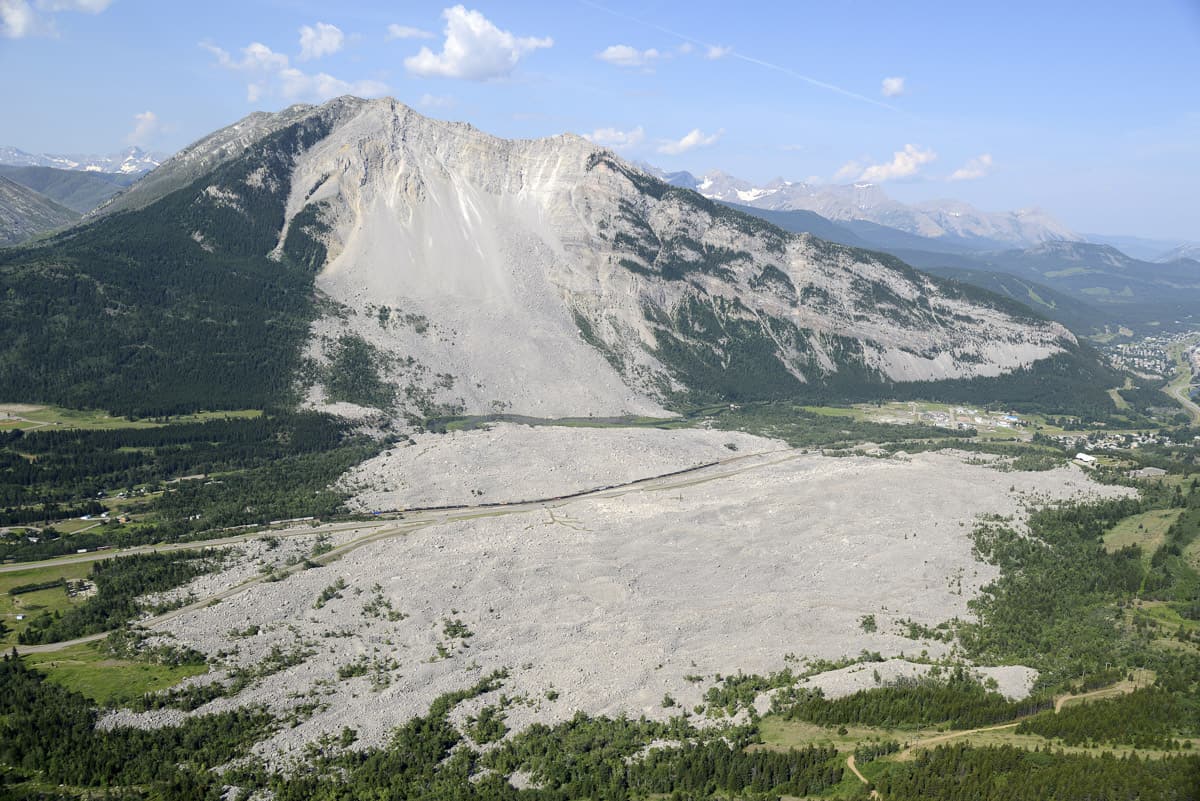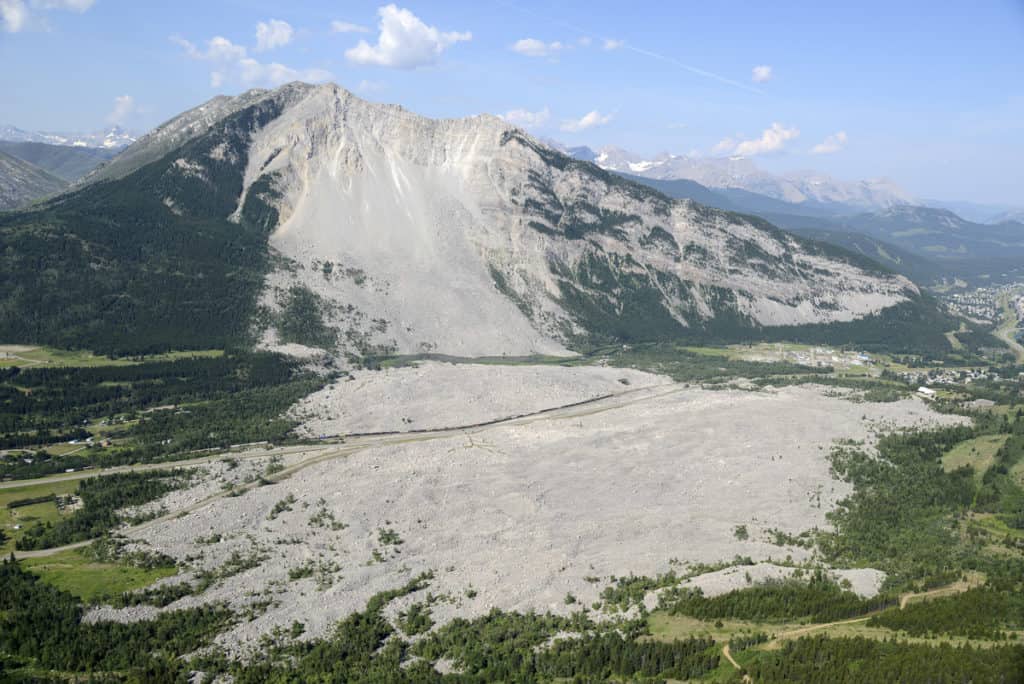 Miners' Path (Easy)
Miners' Path, found near Coleman, is a 1.9 km out-and-back trail that is classified as easy. While there are some stairs involved, it is a good option for children. Visit this hiking trail for spectacular views of the forest and Rainbow Falls waterfall; while the trail is short, it still makes for wonderful photo opportunities.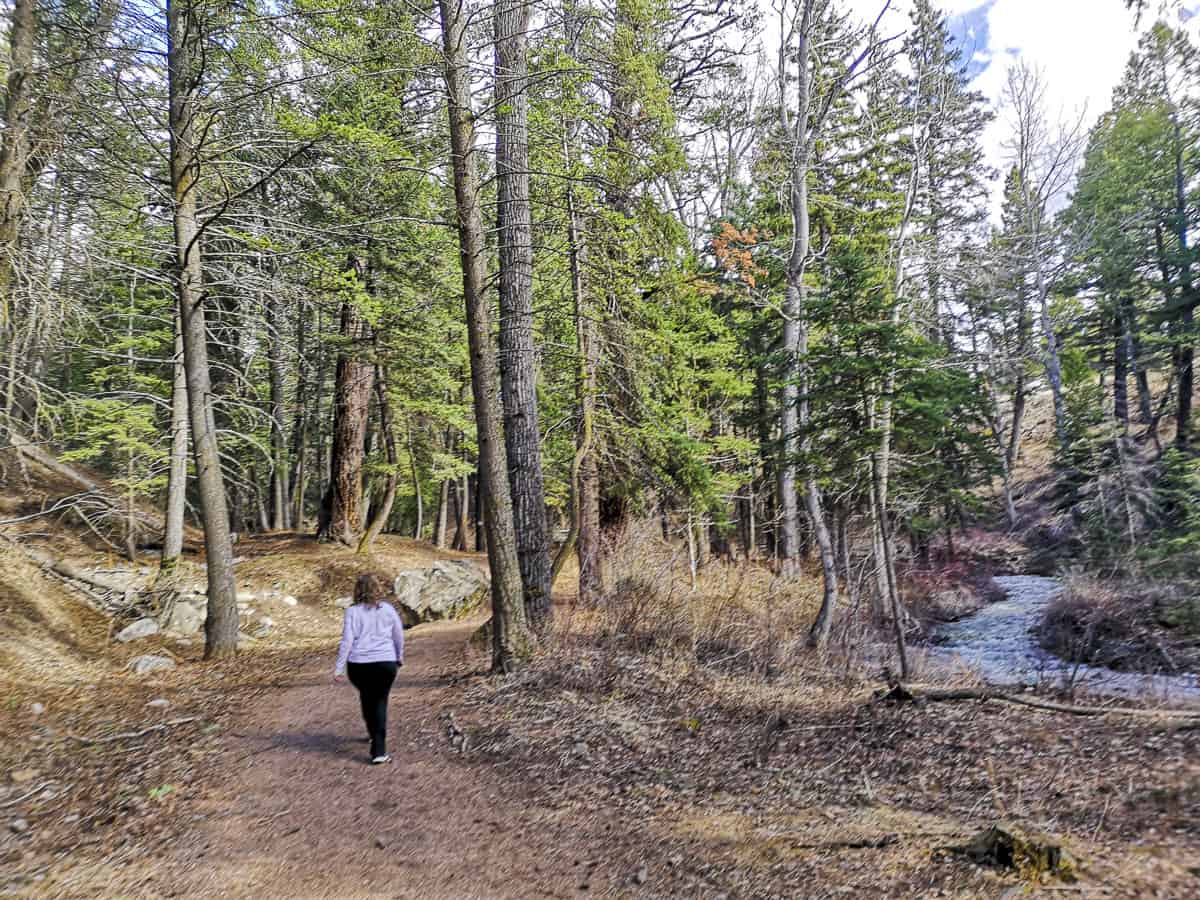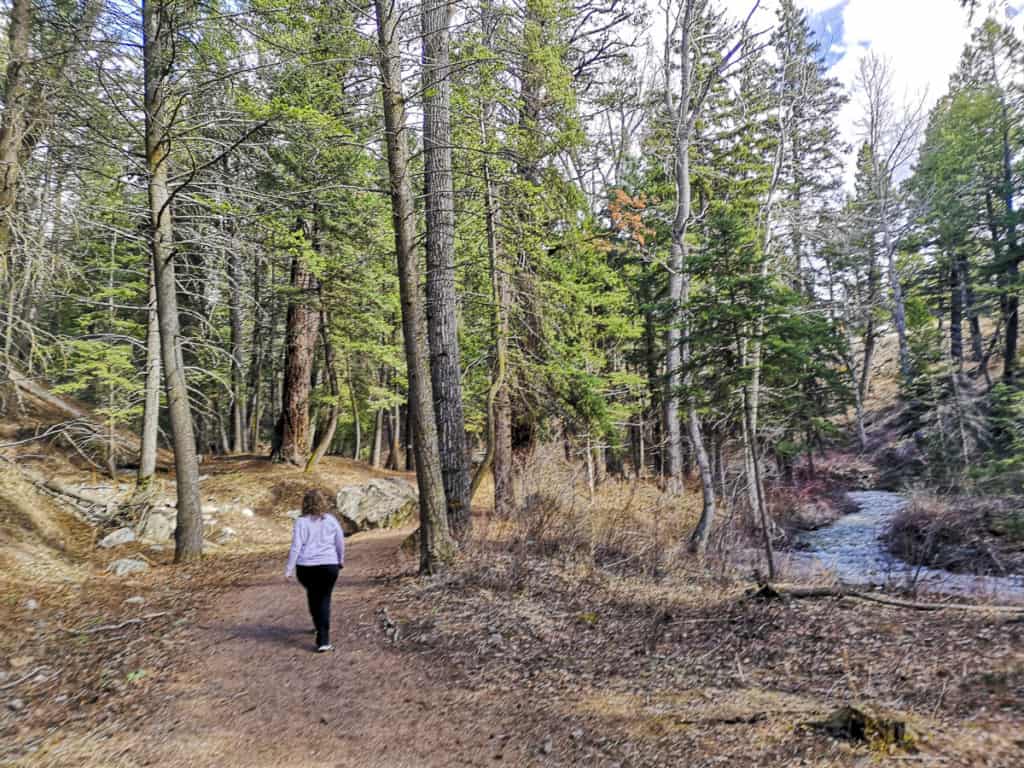 Chinook Lake Loop (Easy)
The Chinook Lake Loop is a 5 km route that is perfect for hiking and nature walks. It can get quite busy in the summer months, so make sure to early in the day to avoid crowds. Take in the scenery of Chinook Lake and try to spot some of the wildlife nearby! In winter, bring your snowshoes or cross-country skis as both are welcome here.
Crowsnest Pass Golf
Surrounded by mountains, the Crowsnest Pass Golf Club is one of the most beautiful golf courses in Canada. Located in the heart of the region, near Blairmore, the course has recently been updated for the best possible golfing experience. Spend a day on the fairways while taking in the fresh mountain air, the smell of the pine trees, and the unbelievable views of the Canadian Rockies.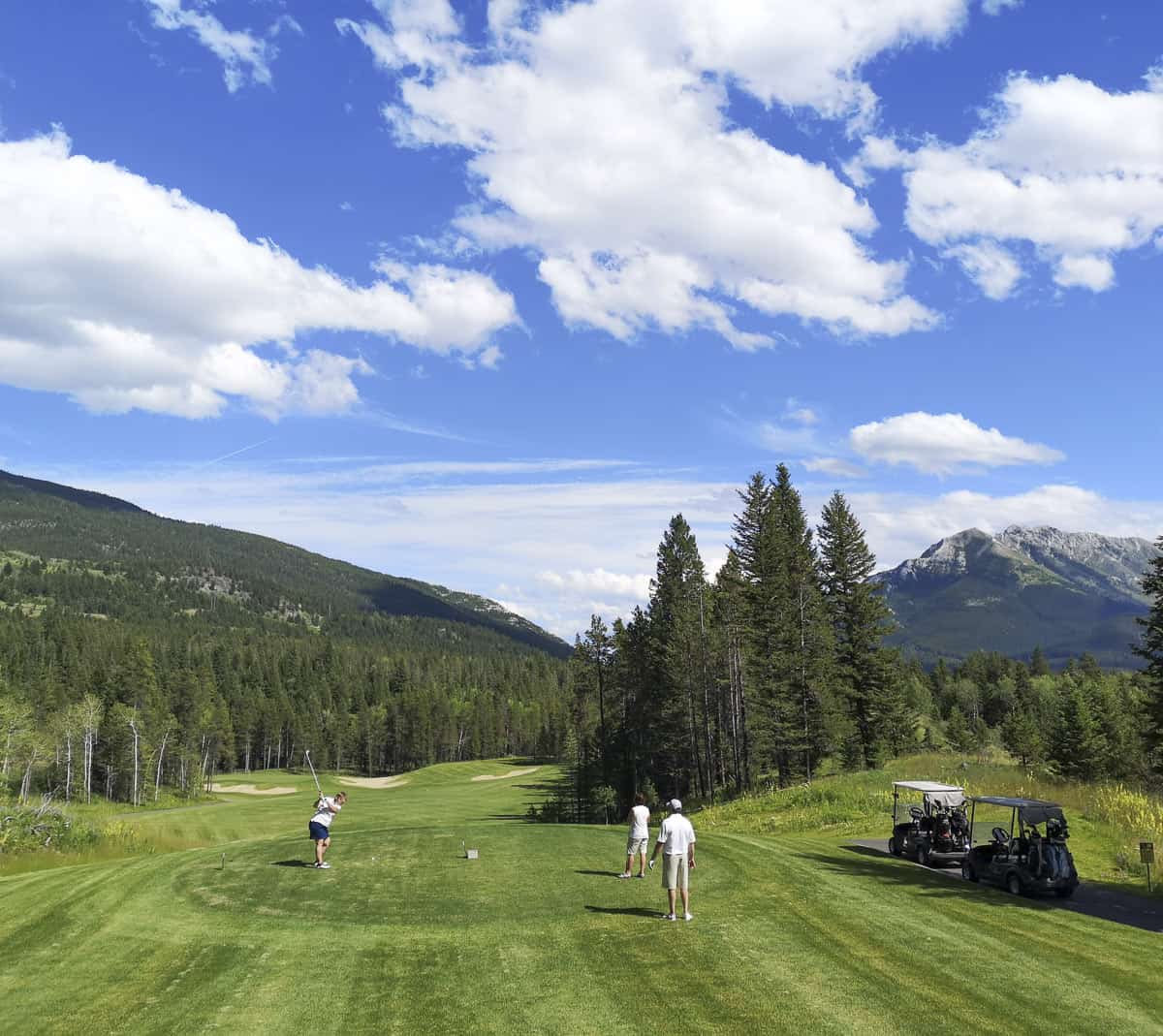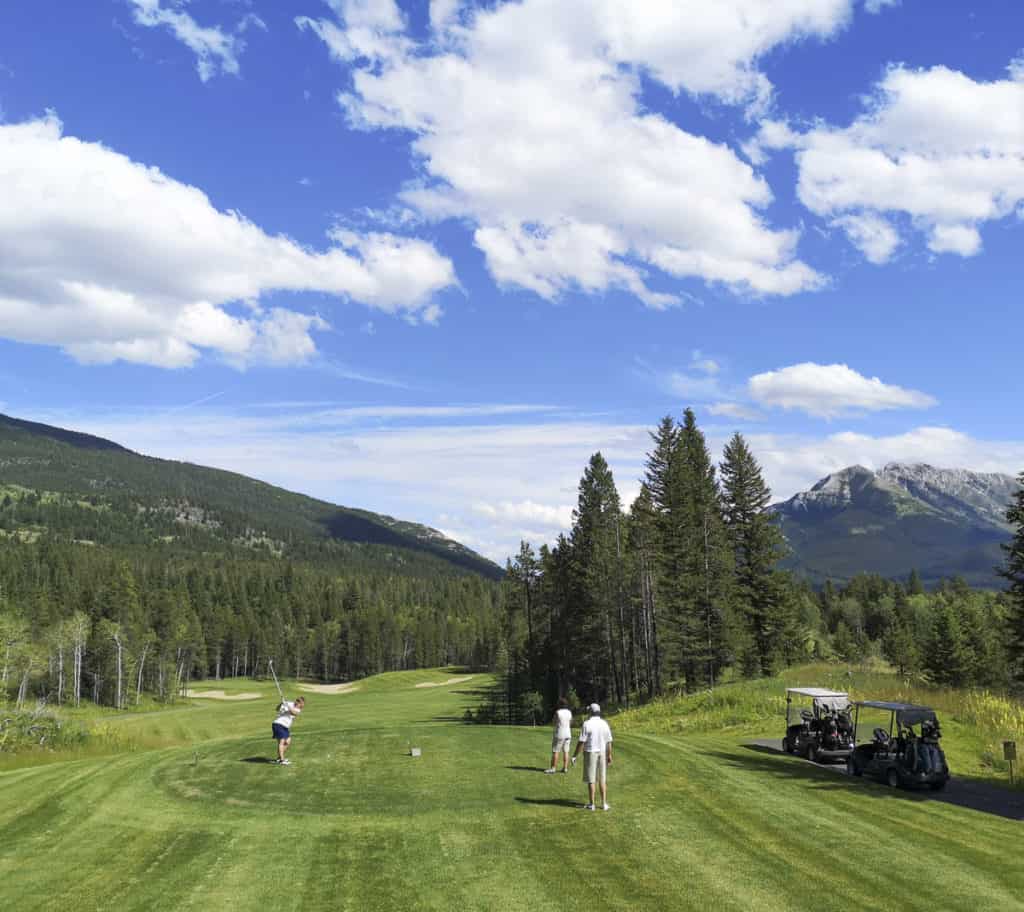 Climbing and Caving
Those who love the rush of adrenaline that rock climbing and caving can bring you will love exploring Crowsnest Pass. The three most popular cave systems in the region are Gargantua, Cleft Cave, and Booming Ice Chasm, but none of these are for inexperienced cavers. Similarly, rock climbing in Crowsnest Pass is for the more advanced, with popular climbing routes found on the Emerald Lake Wall. There is also bouldering at Frank Slide, which is better for those of intermediate levels.
Fly Fishing
There is outstanding fly fishing in Crowsnest Pass, and you can expect a gorgeous day in the mountains no matter where you go fishing. Head to the Crowsnest River for riffles you can walk and wade in; parts of the river above Lundbreck Falls are too shallow and rocky for boats, so it makes for excellent fly fishing. The Crowsnest Café and Fly Shop in Coleman is a terrific resource for fly fishers, and they even offer guided fishing trips.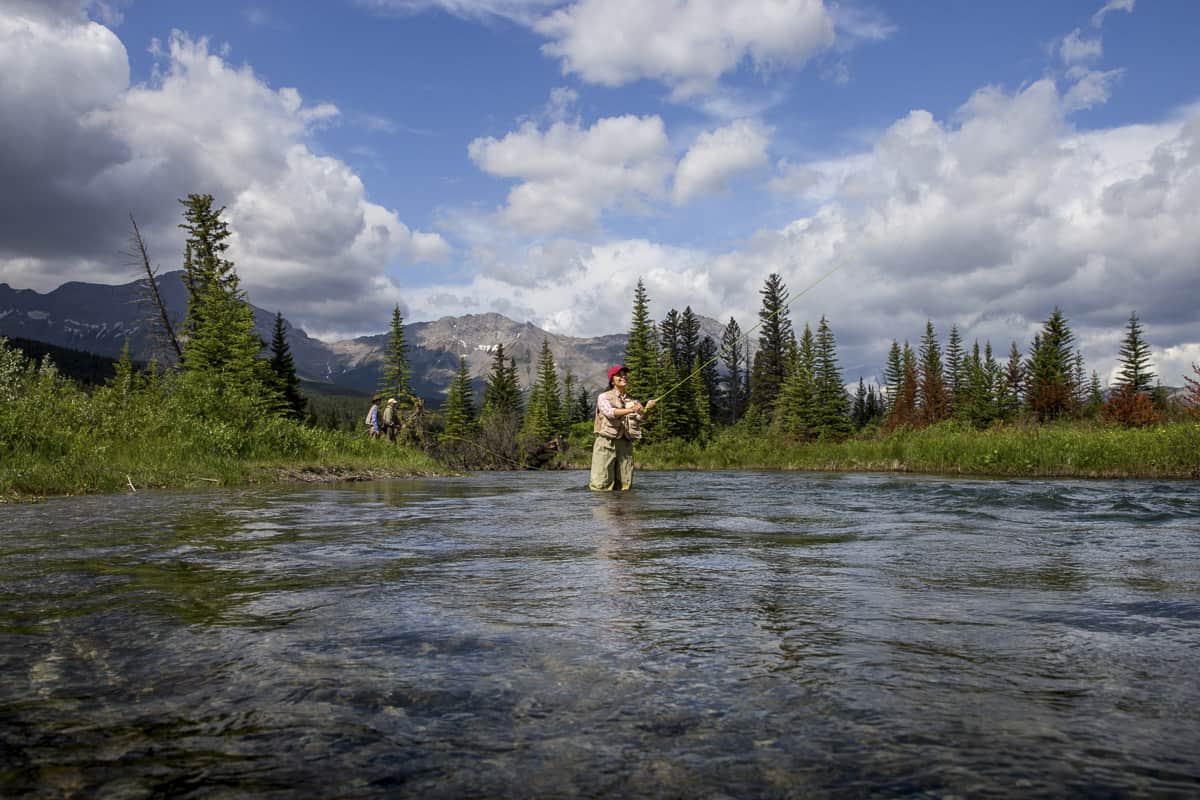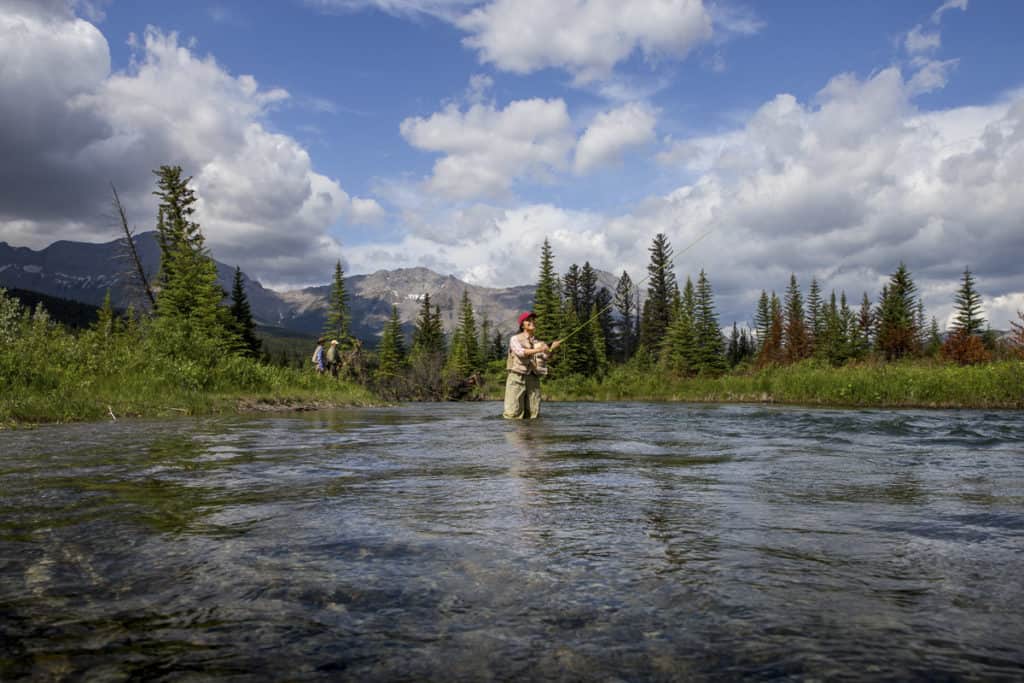 Horseback Riding
Looking for a different way to explore the jaw-dropping scenery of Crowsnest Pass? Consider horseback riding! Book a guided tour so that you can see the best of the area while feeling safe and secure with your horse. If you've ever wanted to play out your dreams of being a cowboy… this is your chance.
Mountain Biking
If you love mountain biking, you're in luck: Crowsnest Pass has some of the best mountain biking trails in Canada! Local favourites include Good Riddance (good for views of Frank Slide), School of Rock (one of the oldest and most popular trails in the area), Big Bear (voted the best biking trail in the region), Buck 50 (great for jumps and tricks), and the Nez Perce Ridge (which includes some riding along mining roads). With a trail for every type of mountain biker, from beginner to expert, there's so much to discover in Crowsnest Pass by bike.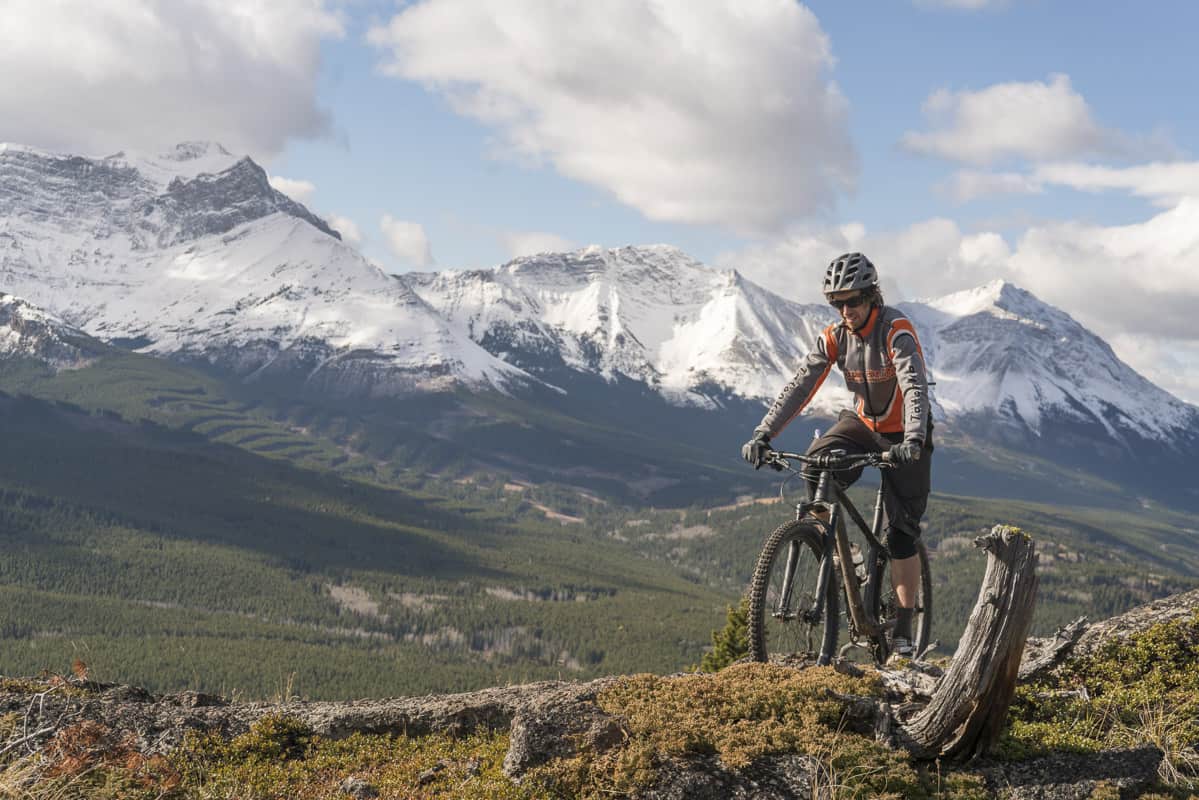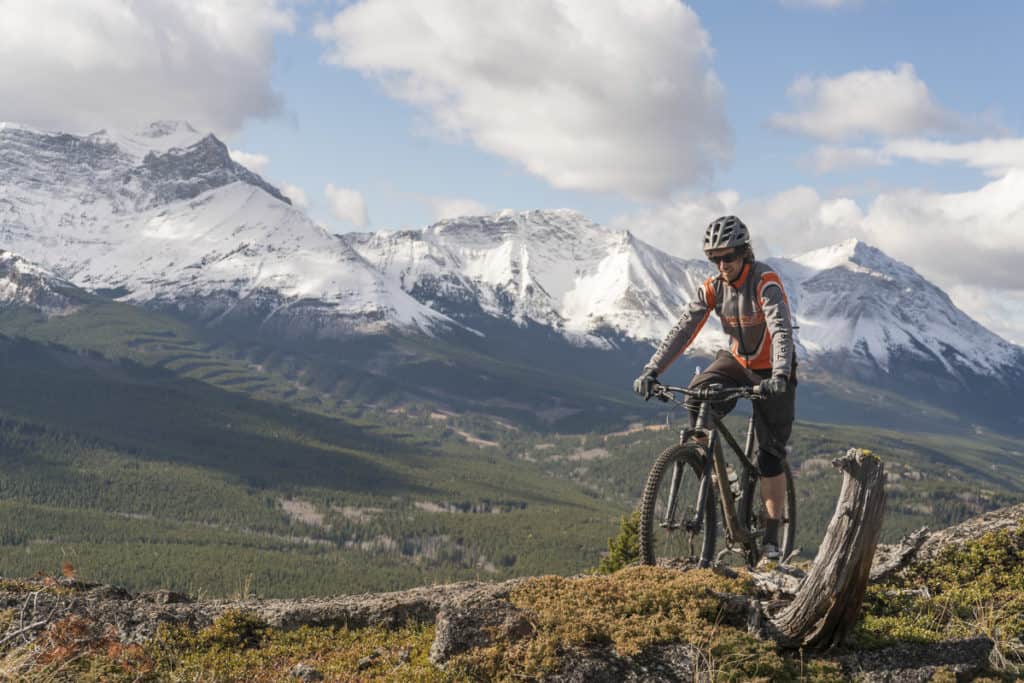 Waterfalls in Crowsnest Pass
Fortunately, Crowsnest Pass is home to many stunning waterfalls. Combine your waterfall visit with a hike, and it makes for a fantastic day out. Popular falls to visit include Rainbow Falls (found on Miners' Path), Star Creek Falls (found near Coleman, you need to take the trail from Willow Drive), Allison Creek Falls, and North York Creek Falls. Just remember to bring your camera!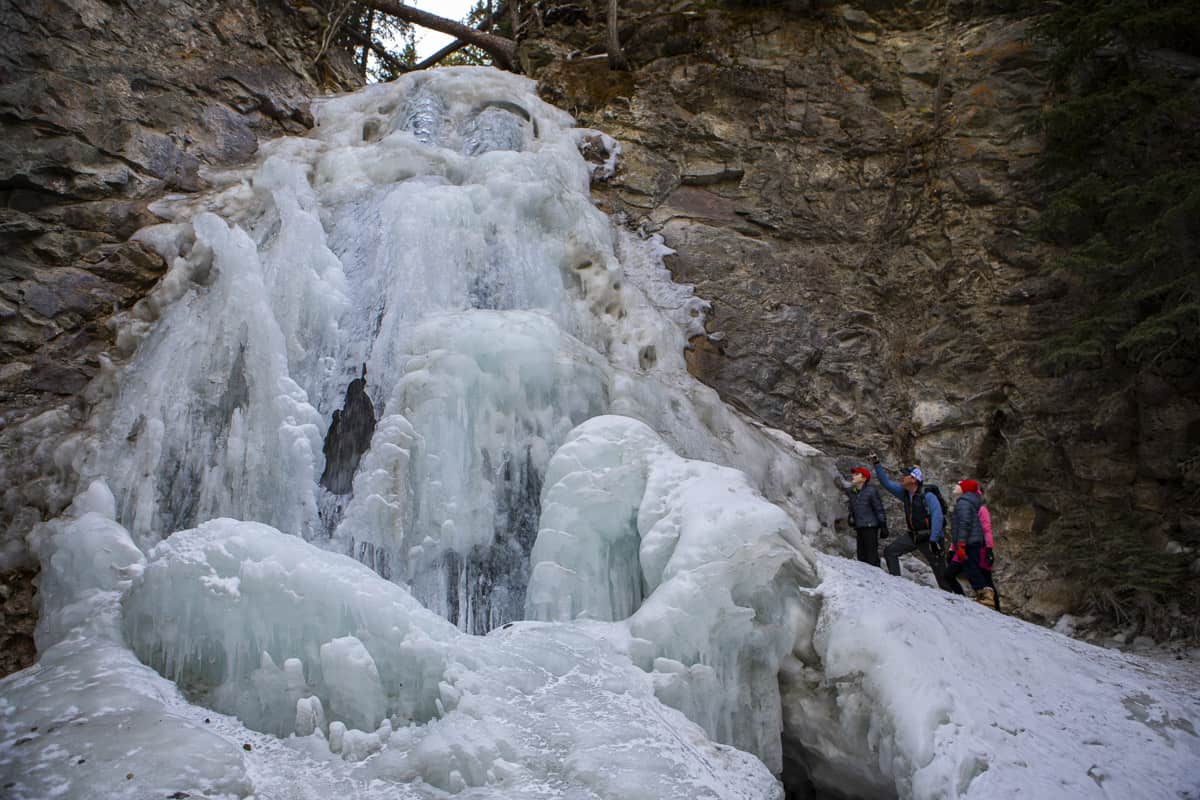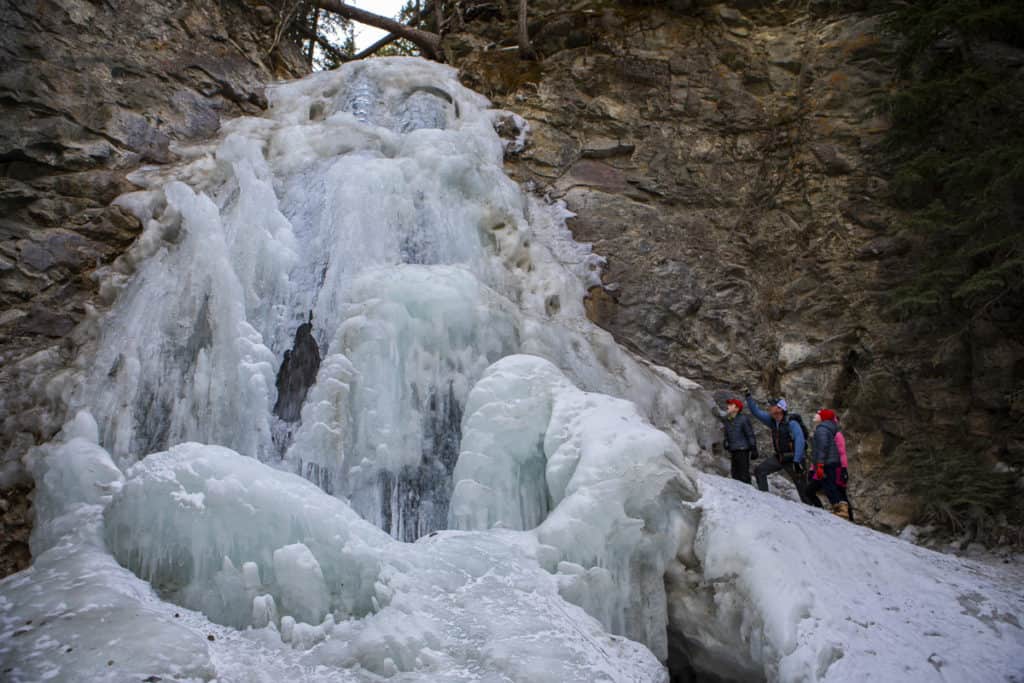 Chinook Lake
One of the loveliest lakes in the region, Chinook Lake is perfect for those looking to camp, hike, or just spend a day on the water. Canoe, kayak, or swim in the calm waters, while mountain bikers will love the surrounding trails. There's a large day-use area for picnics, too.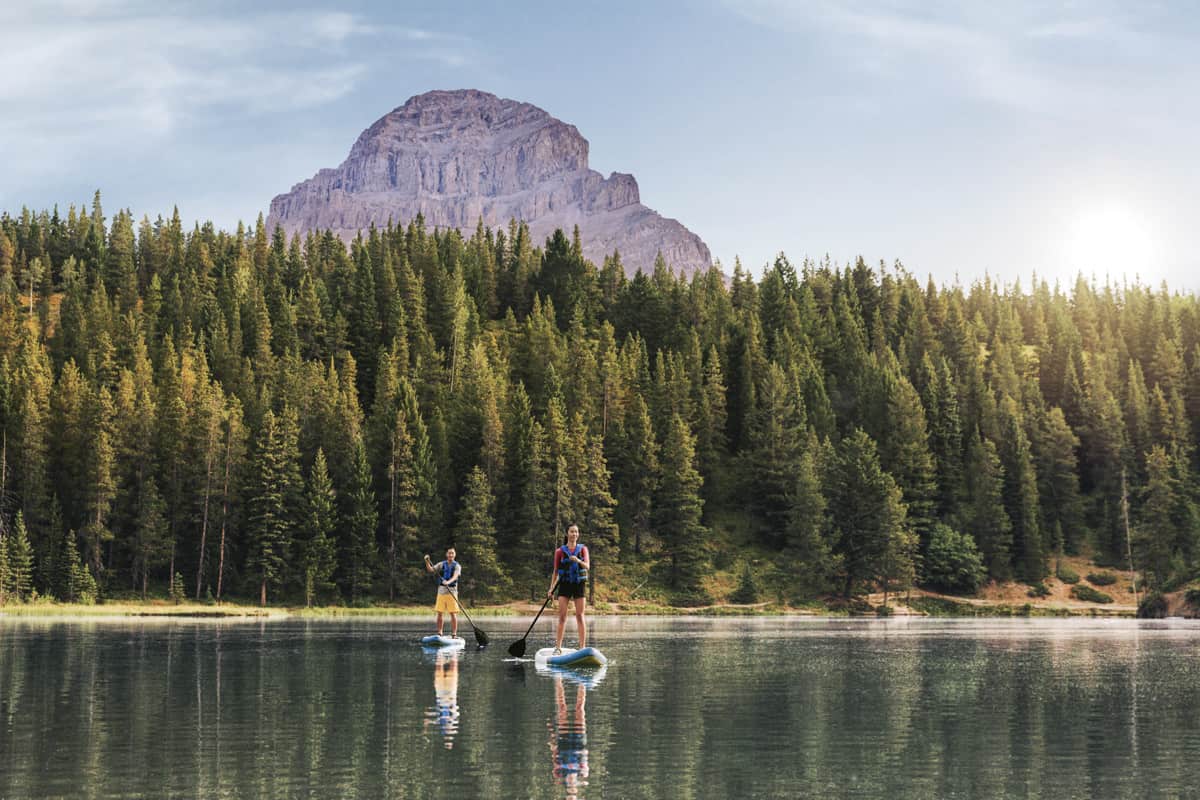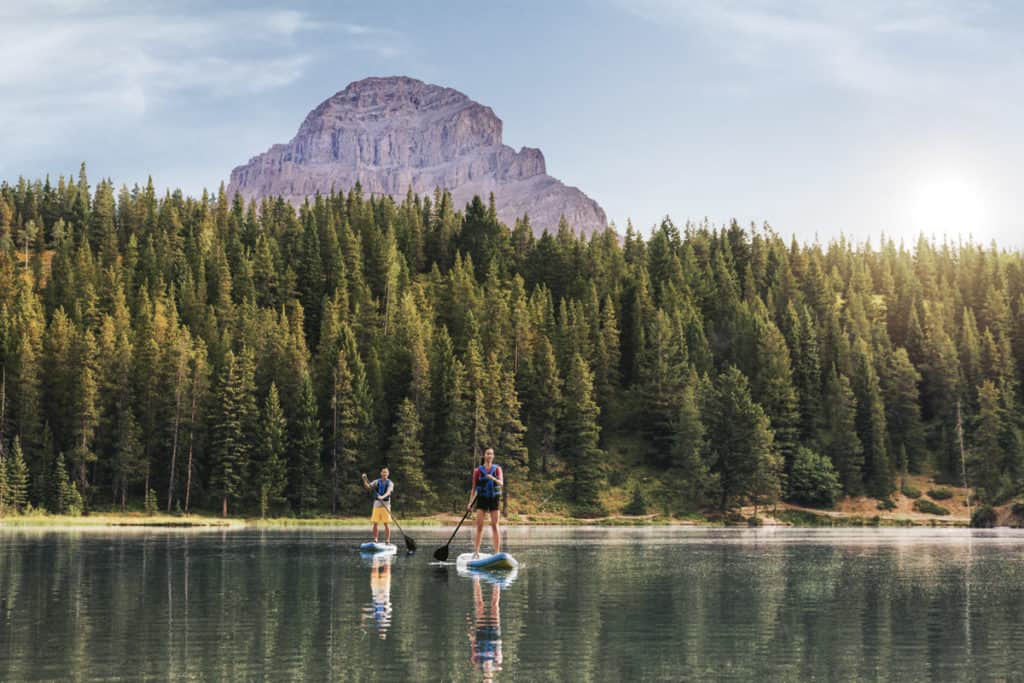 Crowsnest Community Market
Visit Blairmore's Gazebo Park found on Main Street in order to visit the Crowsnest Community Market. A great way to meet local members of the community and shop for locally-produced food and gifts, the market is home to many stalls selling baked goods, artwork, vegetables, and more. Keep an eye out for food trucks, live music, and kids' activities, too. The market runs on Thursdays from 3 pm to 7 pm in spring and summer, and indoors at Elks Hall in fall.
Crowsnest Pass in Winter
With such amazing mountain scenery, you just know that Crowsnest Pass has some incredible winter activities! Here are a few of our top picks for things to do in winter.
Skiing – Pass Powderkeg
Head to Pass Powderkeg ski hill for a superb day on the slopes. Family-friendly and perfect for all levels, the Pass Powderkeg ski hill has options for skiers and snowboarders, including a ski and snowboard school, equipment rentals, night skiing, and more. One of the most beautiful ski hills in Canada, Pass Powderkeg is an excellent reason to visit Crowsnest Pass in winter.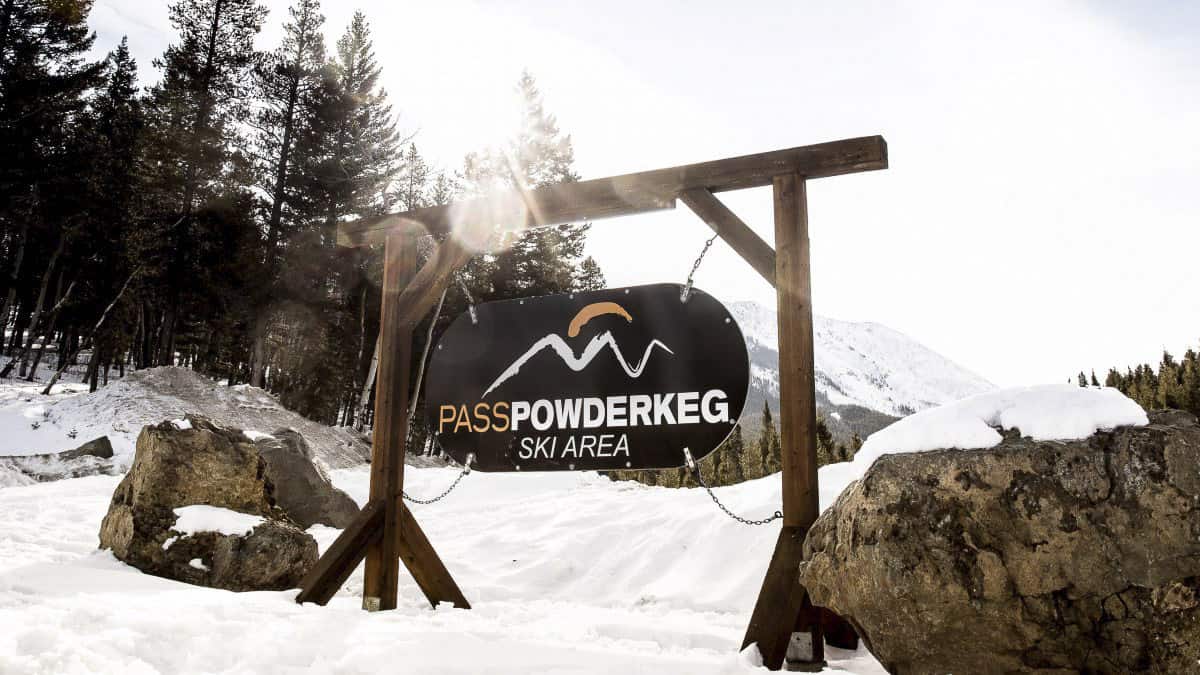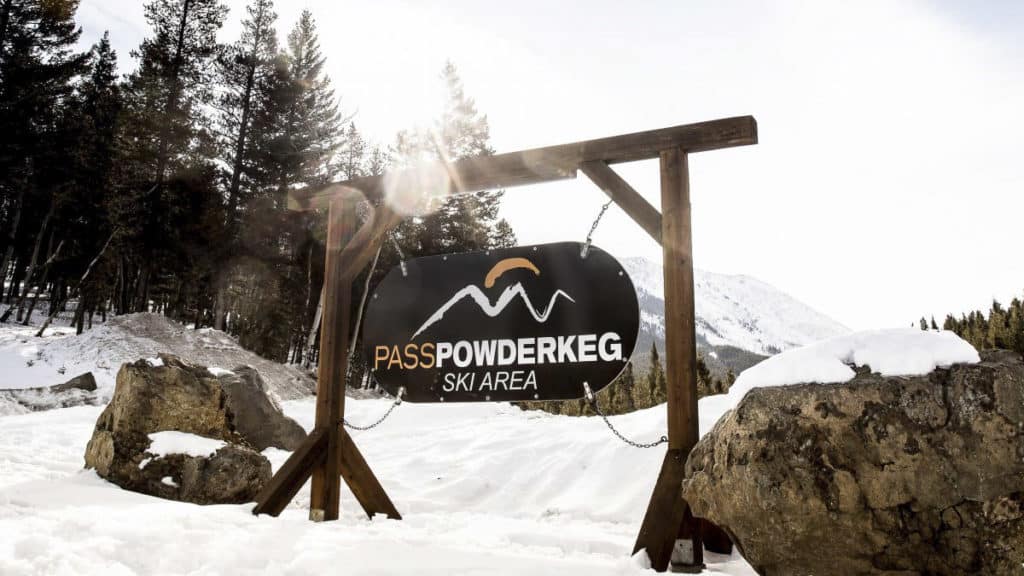 Snowmobiling
Crowsnest Pass is known for its fantastic snowmobiling (a top activity during winter in Alberta!)…there are actually over 1,200 km of trails to explore! In fact, the region is so famous for its snowmobiling that people travel from all over Alberta to experience it. Download one of the many snowmobiling trail maps available online and see what makes this area one that people want to visit winter after winter.
Curling – Bunny Bonspiel (March / April)
One of the longest-running bonspiels in all of Alberta is the Bunny Bonspiel held in Crowsnest Pass every spring. Since 1947, curlers have loved participating in this community event! Fans of the sport can join or watch every year, bringing together people from across the province.
Cross-Country Skiing and Snowshoeing
With all that snow, you just know that there's excellent cross-country skiing and snowshoeing to be had in the area. Cross-country skiers will love trying the Allison-Chinook ski area, which has options ideal for beginner, intermediate, and advanced skiers along over 30 km of trails. Snowshoeing is popular on many of the summer's hiking trails, including Miners' Path and parts of Turtle Mountain Trail.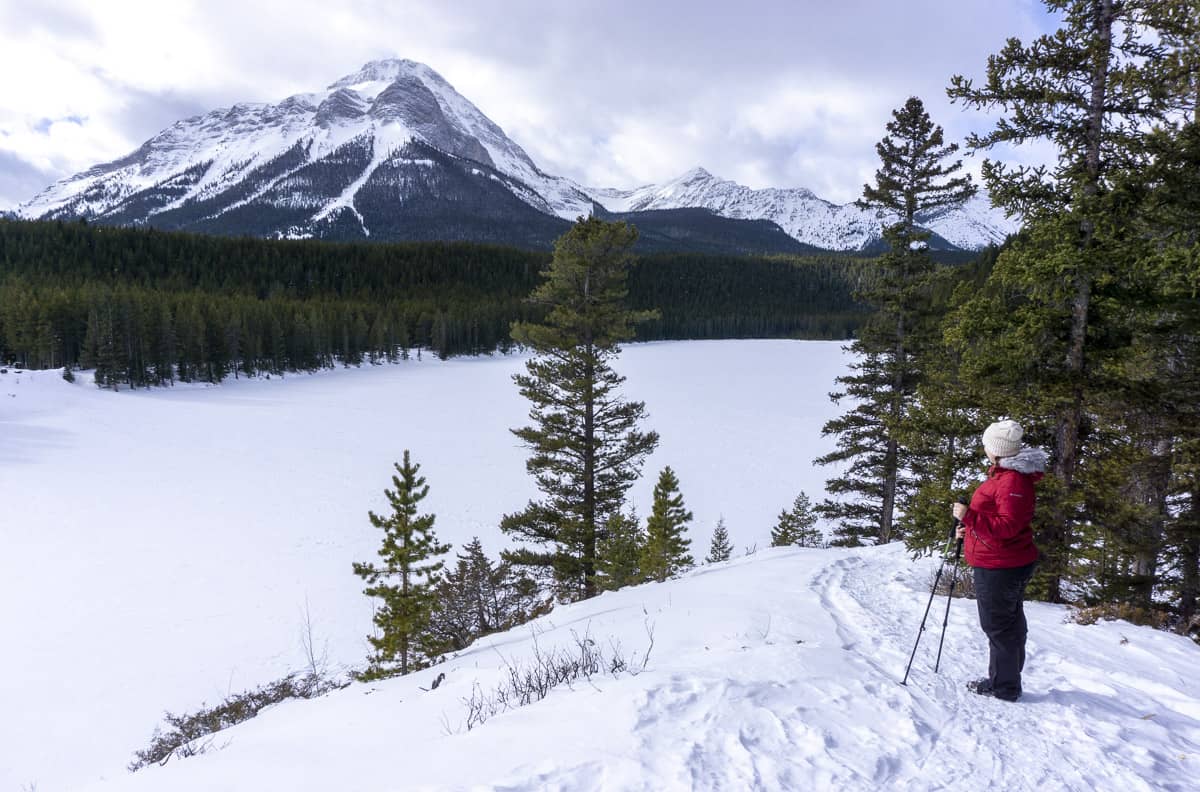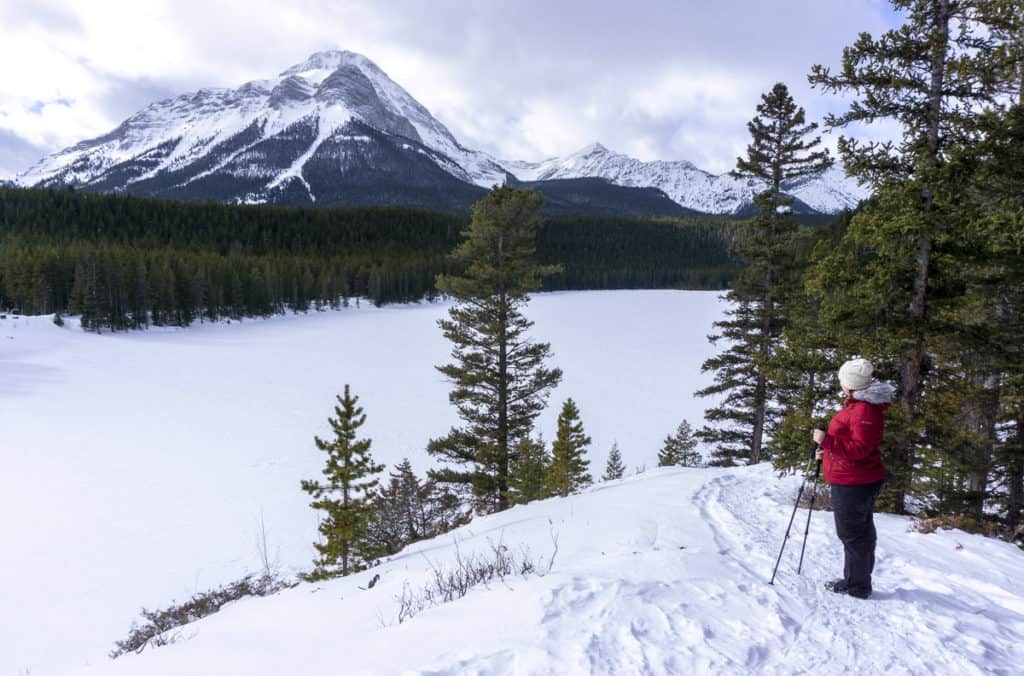 Events in Crowsnest Pass
Bellecrest Days (June)
The communities of Bellevue and Hillcrest share a June weekend of parades and celebrations. With an emphasis on family, all community events and heritage attractions are free to visit.
Sinister 7 Ultra Marathon (July)
Athletes, you've found your event! Choose from the 100-mile or 50-mile races through the tough Alberta terrain. Not for the faint of heart, but certainly an event to remember.
Doors Open and Heritage Festival (July)
A celebration of the unique history, culture, and heritage of Crowsnest Pass take advantage of the free tours, walks, and events over the long weekend.
Crowsnest 100 Mountain Bike Race (August)
Here's one for the mountain bikers: the Crowsnest 100 Mountain Bike Race is a challenging race through some of Alberta's toughest but most beautiful mountain biking terrain. Sign up for the 50 or 100-kilometre race. https://www.crowsnestpass100.com
Run the Rocks (September)
"A race like no other". That's how Run the Rocks bills itself, and it lives up to its tagline! Race through rocky landscapes as you run, hike, scramble, and even parkour your way from the Frank Slide Interpretive Centre onto the course.
Harvest of Memories (September)
Support the Crowsnest Museum and Archives by attending the Harvest of Memories Gala Banquet and Dance, a fundraising event hosted every September.
Christmas in the Mountains (December)
Welcome to a winter wonderland! Every December, Christmas in the Mountains takes place over three days. Expect light displays, late-night shopping, and even a parade.
Wintervention (February)
Head to Crowsnest Pass for Wintervention, a February weekend event that highlights the best of winter activities. Fun for the whole family, expect skiing, snowboarding, snowshoeing, and snowmobiling, as well as ukulele jams, movie afternoons, and a frying-pan toss.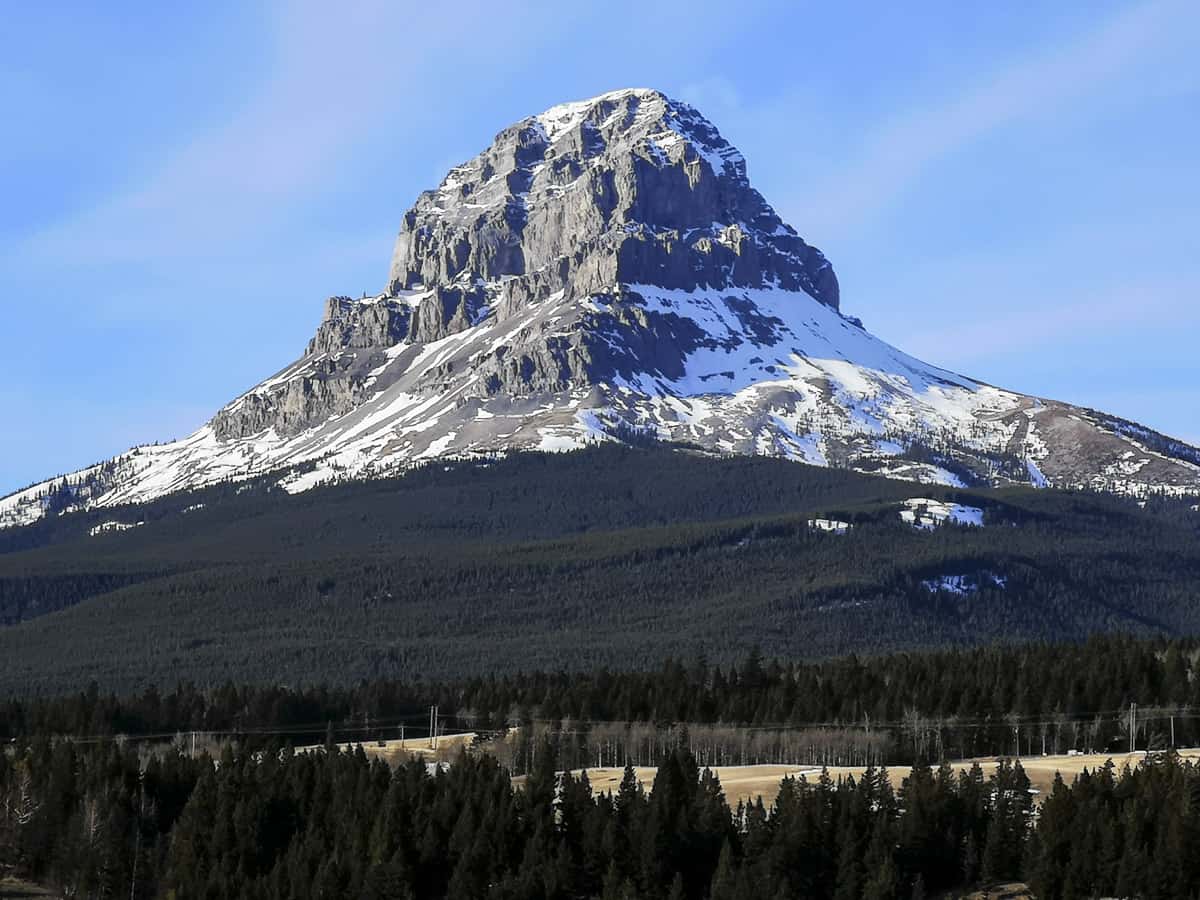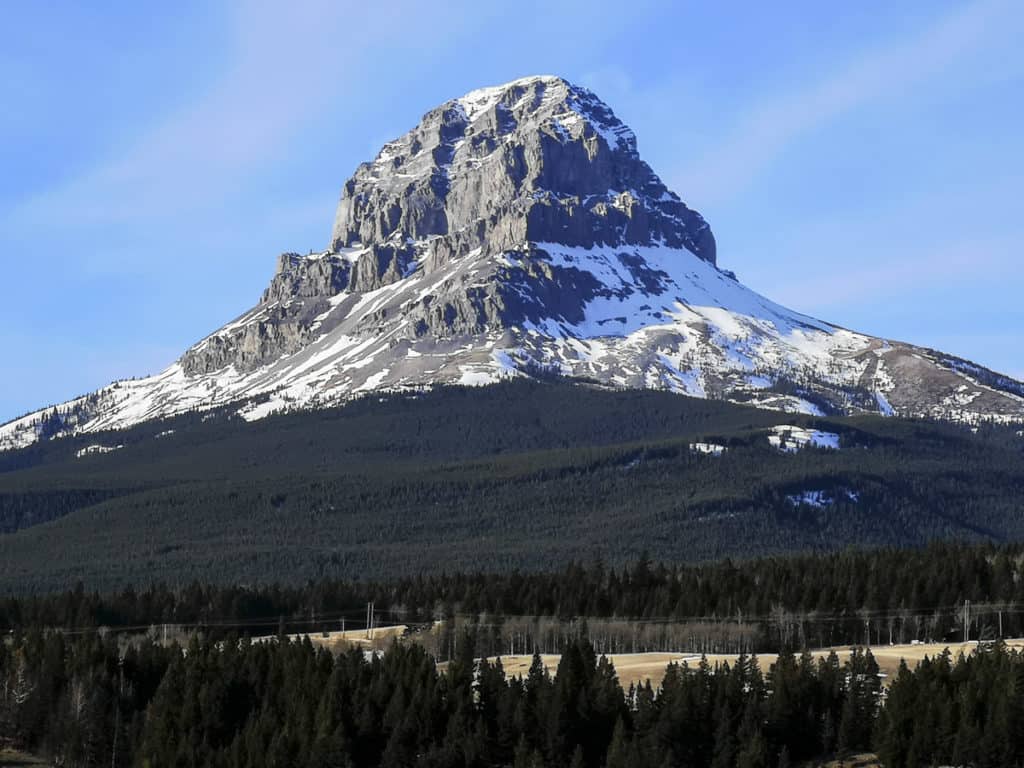 Where to Eat in Crowsnest Pass
Restaurants in Crowsnest Pass
Limber Pine Smokehouse
A favourite in Crowsnest Pass, Limber Pine Smokehouse is located in Coleman. An incredible mix of Alberta flavours with a Latin American twist, the restaurant boasts a warm atmosphere and service that will immediately make you feel at home. The BBQ platters are their specialty (especially the brisket), so top off that smoked Alberta meat with homemade cornbread, bacon poutine, or mac and cheese for a delicious and hearty meal.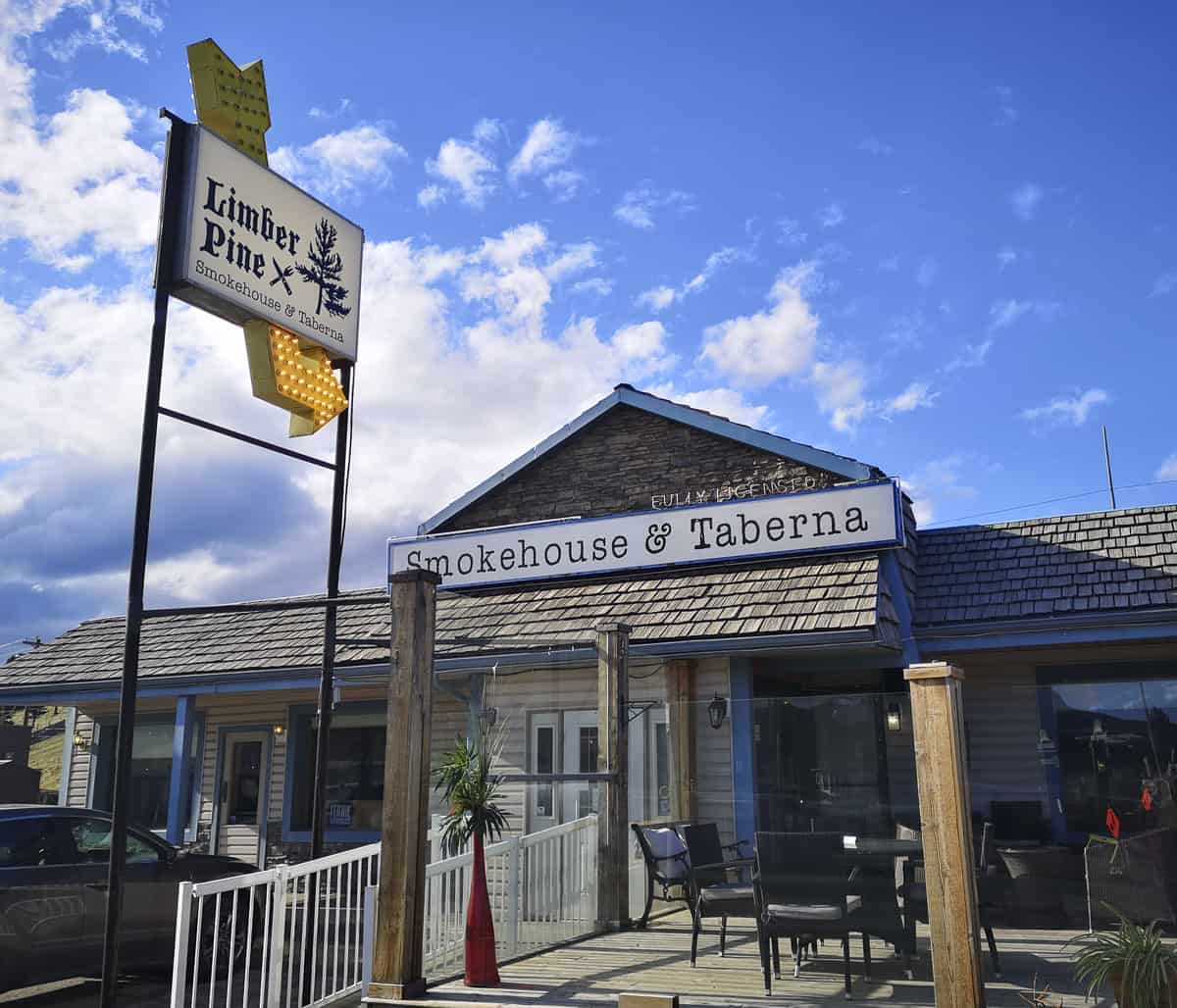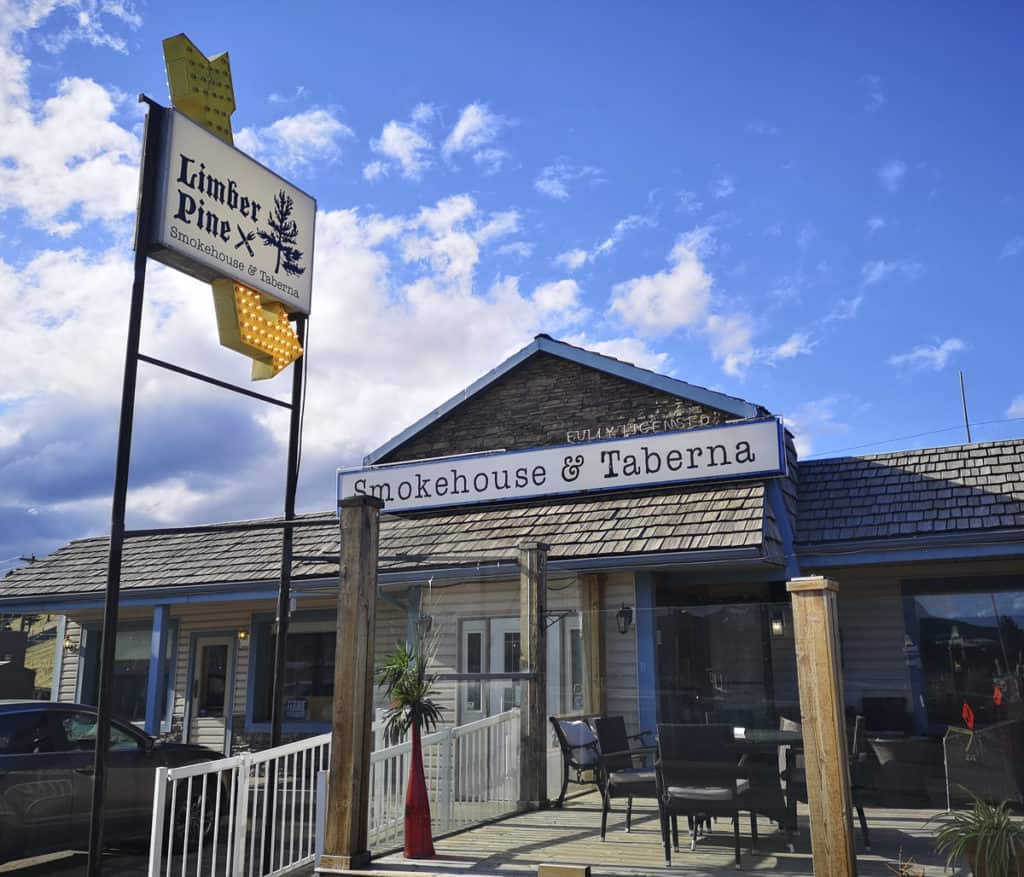 The Rum Runner Restaurant and Pub
Found in Coleman, the Rum Runner Restaurant and Pub is a fun choice for a filling lunch or a night out in Crowsnest Pass. With wood decor and a cozy pub feel, the food is sure to satisfy. Fill up on pizza, locally-sourced salmon and beef, or one of their "legendary half-pound burgers". Just make sure to save room for one of the homemade desserts, too!
Encounters Wine Bar and Small Plate Kitchen
Another excellent choice for places to eat in Crowsnest Pass, this Coleman restaurant is perfect for a relaxed meal with friends. At Encounters Wine Bar and Small Plate Kitchen, pair wine favourites with delicious small plates, all of which are made in-house. Choose from elk meatballs, potato latkes, and mushroom-stuffed ravioli, to name a few.
Black Rock Pizzeria
This Blairmore restaurant is known for its tasty pizza, and people come from far and wide for a slice. Black Rock Pizzeria prides itself in its Old World pizza-making techniques, but there are a few modern flavours to choose from, too! Try the Frank Slide, a classic made with pepperoni, ham, and mushrooms, or go for something a bit more unusual like the Pulled Pork pizza.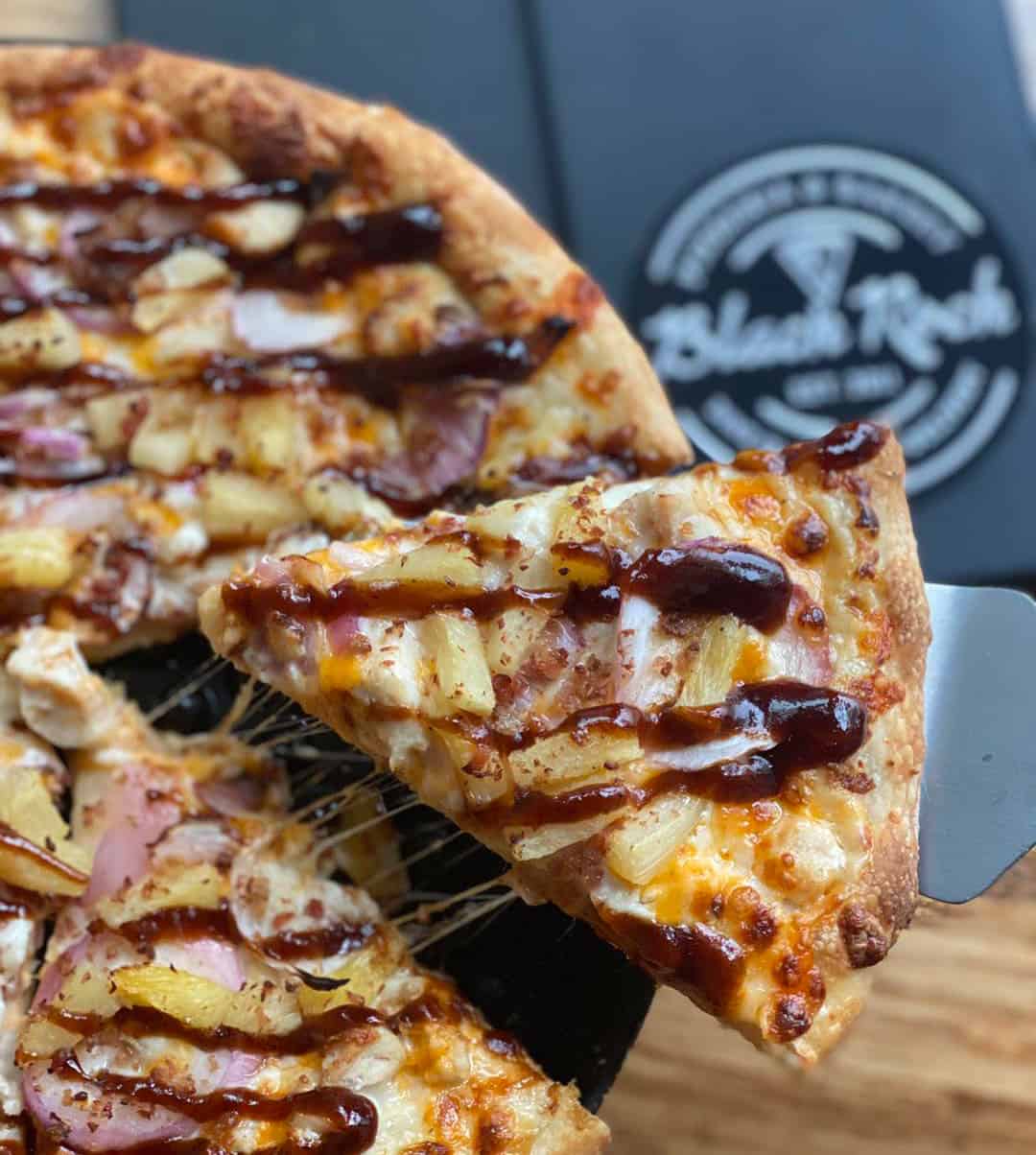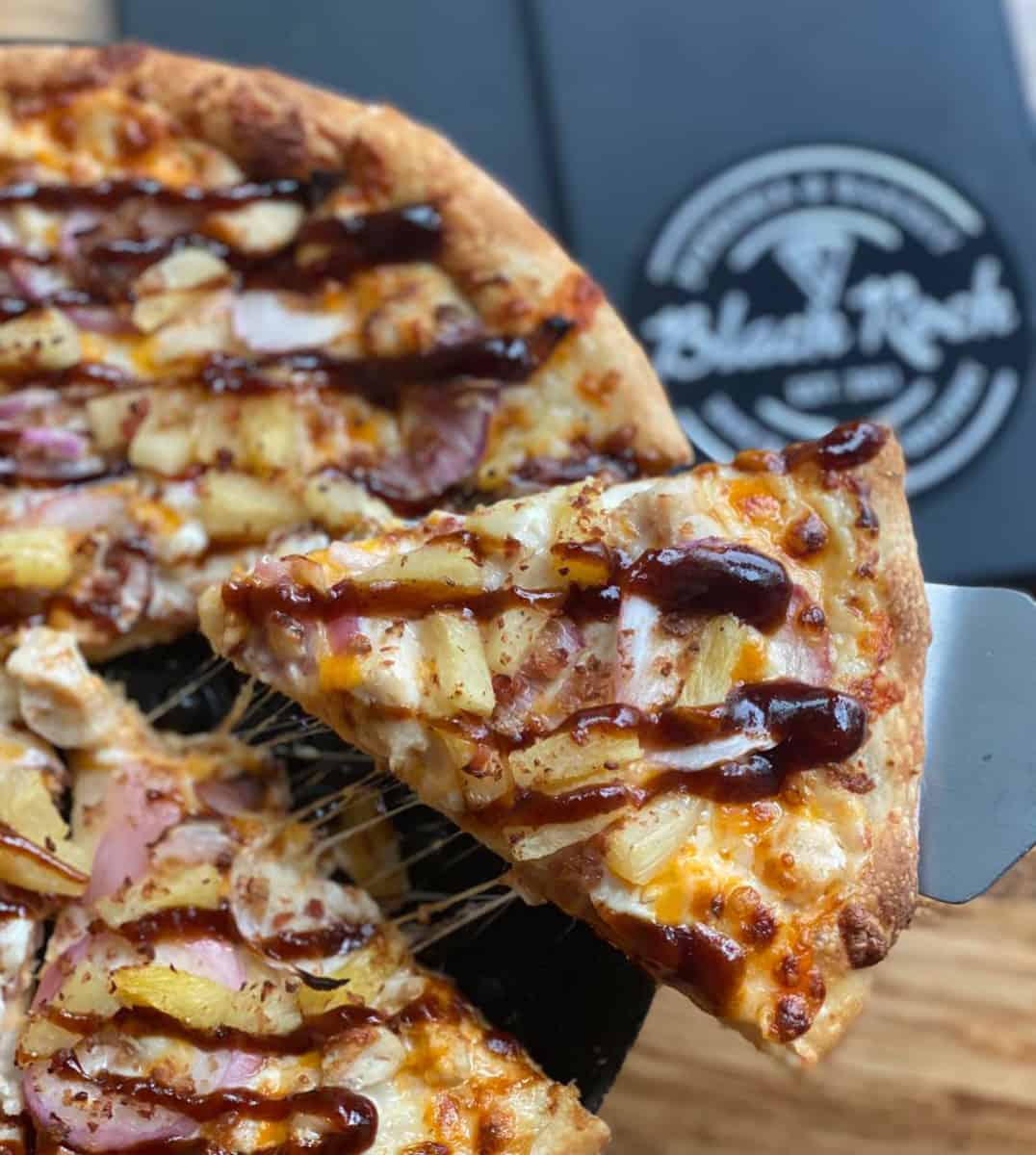 Cafés in Crowsnest Pass
Stone's Throw Café
Stone's Throw Café is a warm and cozy spot in Blairmore. Head here for an all-day breakfast, freshly-baked goods, or a hearty sandwich, pita melt, or wrap for some energy on your Crowsnest Pass adventures. Make sure to get a fresh cup of coffee, too!
Crowsnest Café and Fly Shop
A fantastic option for breakfast and lunch, Crowsnest Café and Fly Shop is somewhat of a hidden gem in Crowsnest Pass. Found in Coleman, this delightful café/shop serves healthy and delicious meals that use ingredients from around the world, including India, Mexico, and Thailand. Pick up a few flies or other gear for your fishing trip while you're at it… it's the perfect spot for an Alberta adventurer.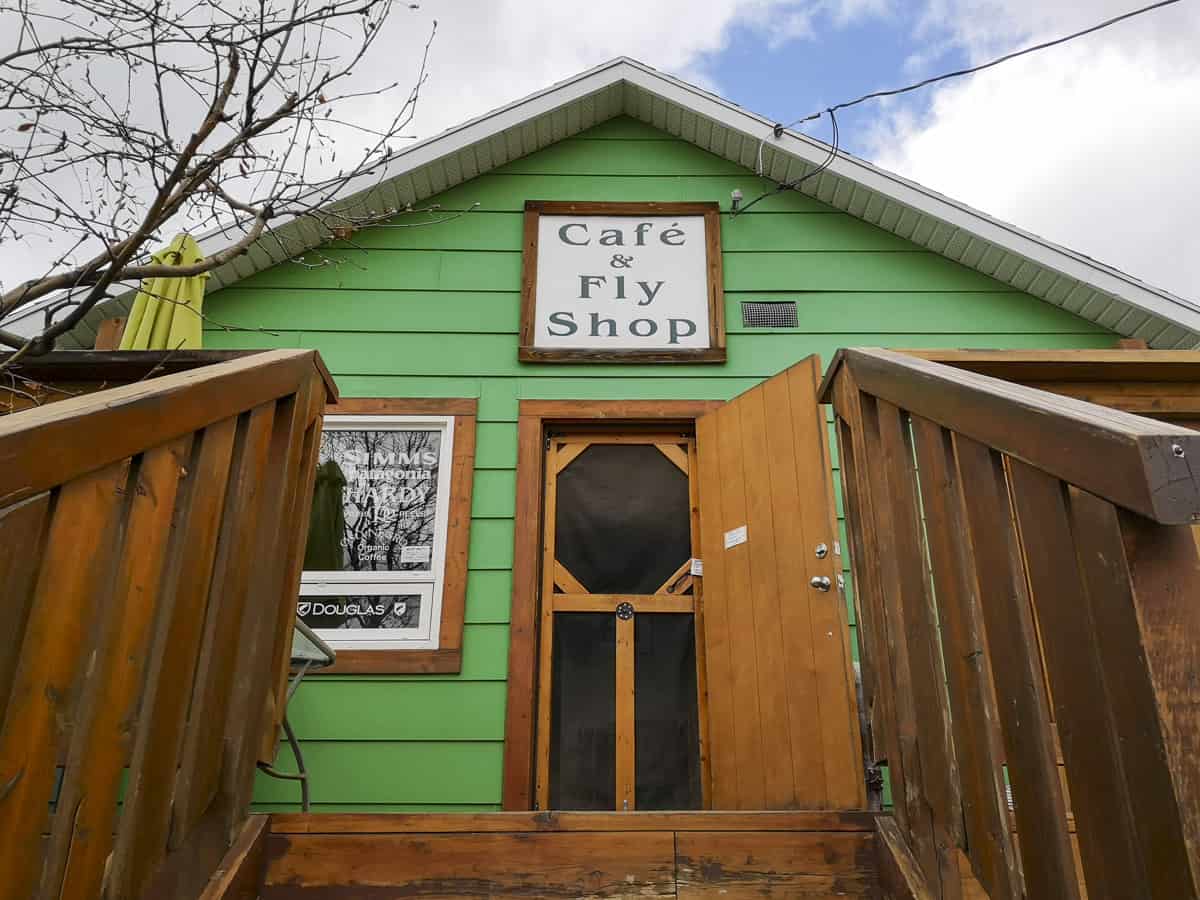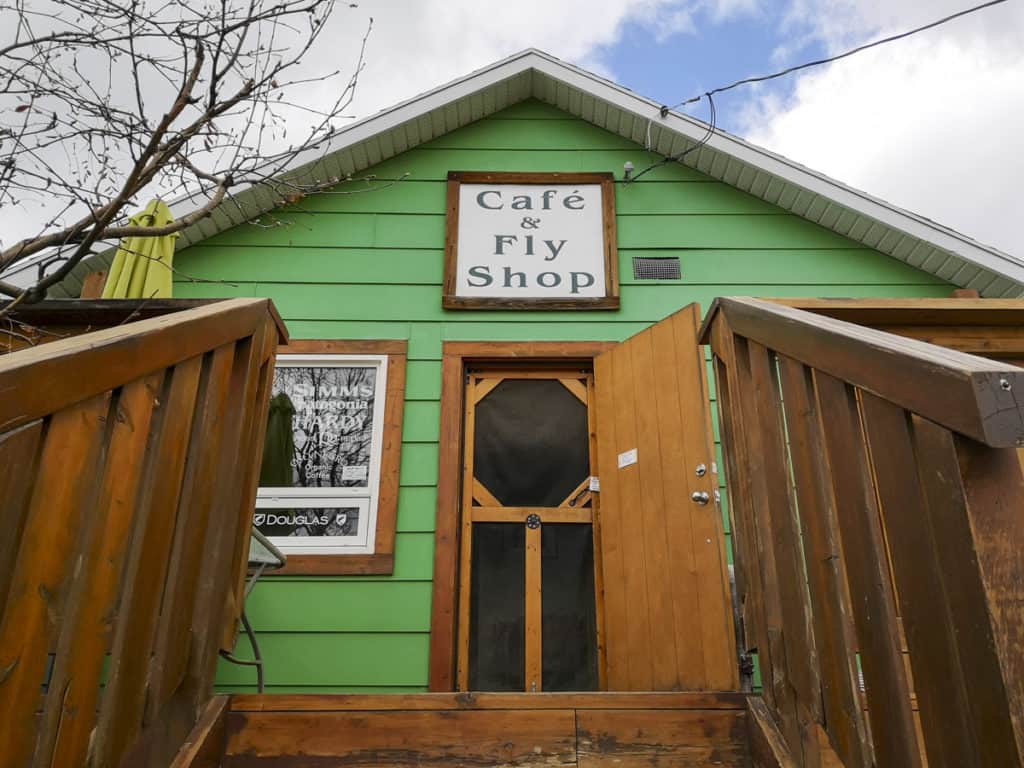 Breweries and Distilleries in Crowsnest Pass
The Pass Beer Company
Found in Blairmore, The Pass Beer Company is one of our favourite spots in Crowsnest Pass. Fill up on small-batch craft beer, wood-fired pizzas, and one of their unique poutines as you enjoy their welcoming taproom or spacious patio. Dogs are welcome on the patio, so you can bring your pups along.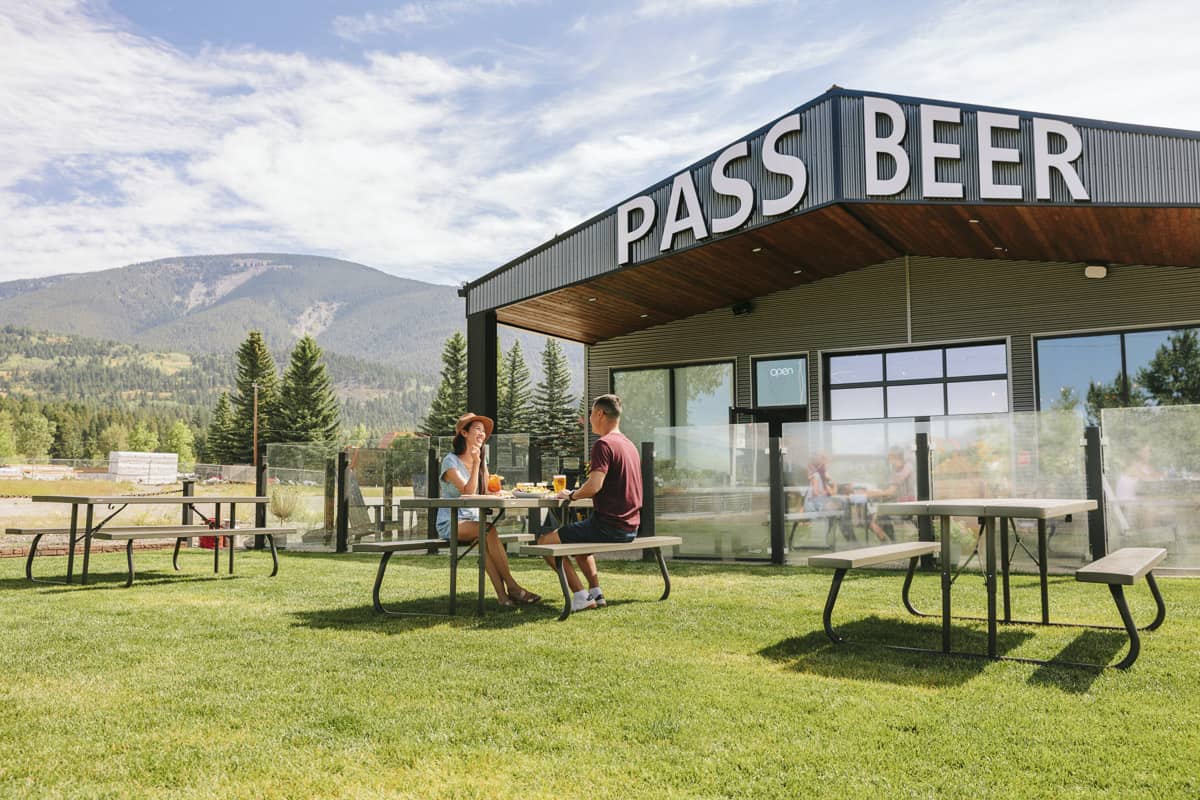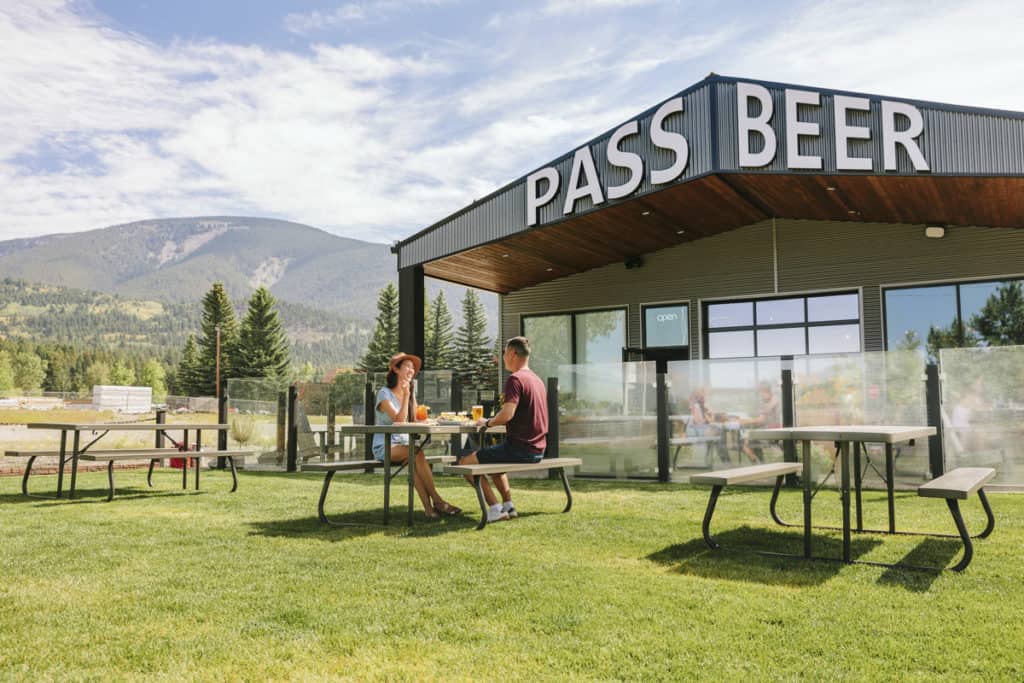 Oldman River Brewing (Lundbreck Falls)
Oldman River Brewing is found in Lundbreck Falls, a short drive east from Crowsnest Pass. This microbrewery and taproom offer fantastic craft beer; try flavours like the Oldman River Pale Ale or the Blue Bridge Lager. There's also a great selection of bites to share while you sip, including bratwurst, pulled pork sliders, and a Greek quinoa salad.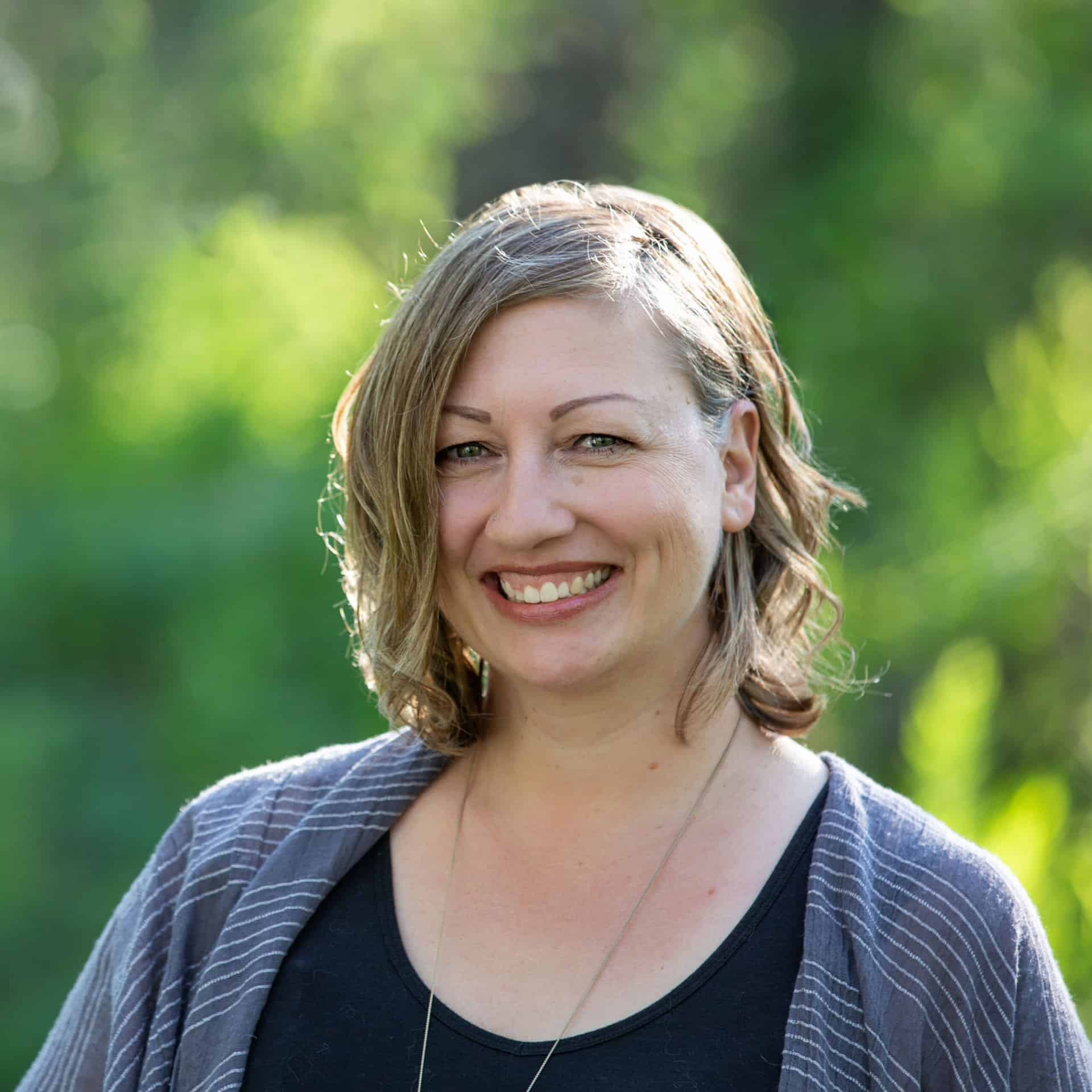 Dalene Heck is a co-founder of Road Trip Alberta. She was born in Edmonton, grew up in the Peace Country, and has ventured to almost every corner of Alberta and the world (she's travelled to 60 countries)! She is a serial blogger, the CEO of HMI Marketing, co-creator of the Trip Chaser card game, a leukemia-slayer, and cat whisperer.