Disclaimer: This page may contain affiliate links. Please review our full Terms and Conditions for more information and our Privacy Policy. Note that any pricing, operating hours, or other such information provided below may have changed since initial publication.
Compiled by the Road Trip Alberta team
Last updated on November 7, 2022
Given the size of Alberta, the distance between Banff and Lake Louise is a short 57kms. Albeit a quick trip, the route is beautiful and an important one connecting two of the most loved spots in the province.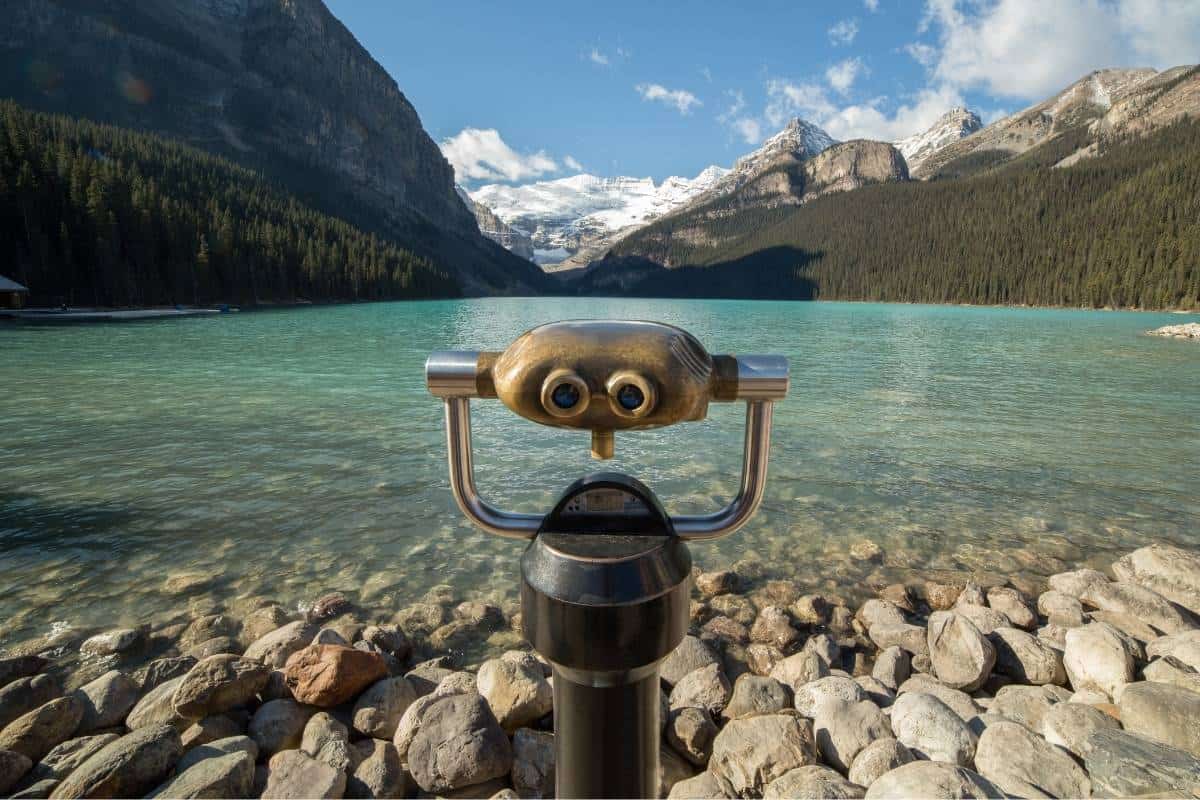 Start off with an amazing breakfast in Banff, and then read on for transportation options to Lake Louise (if you don't have your own wheels) or what stops to make along the way if you do!
How to Get from Banff to Lake Louise
Fastest Route
If you're looking to hit the highway for a straight shot from Banff to Lake Louise and not make any stops along the way, this is the route for you. All you have to do is get on Highway 1 (the Trans-Canada Highway) and follow it for 57 kilometres until your exit onto Highway 1A for Lake Louise. In total, this drive should only take you about 40 minutes.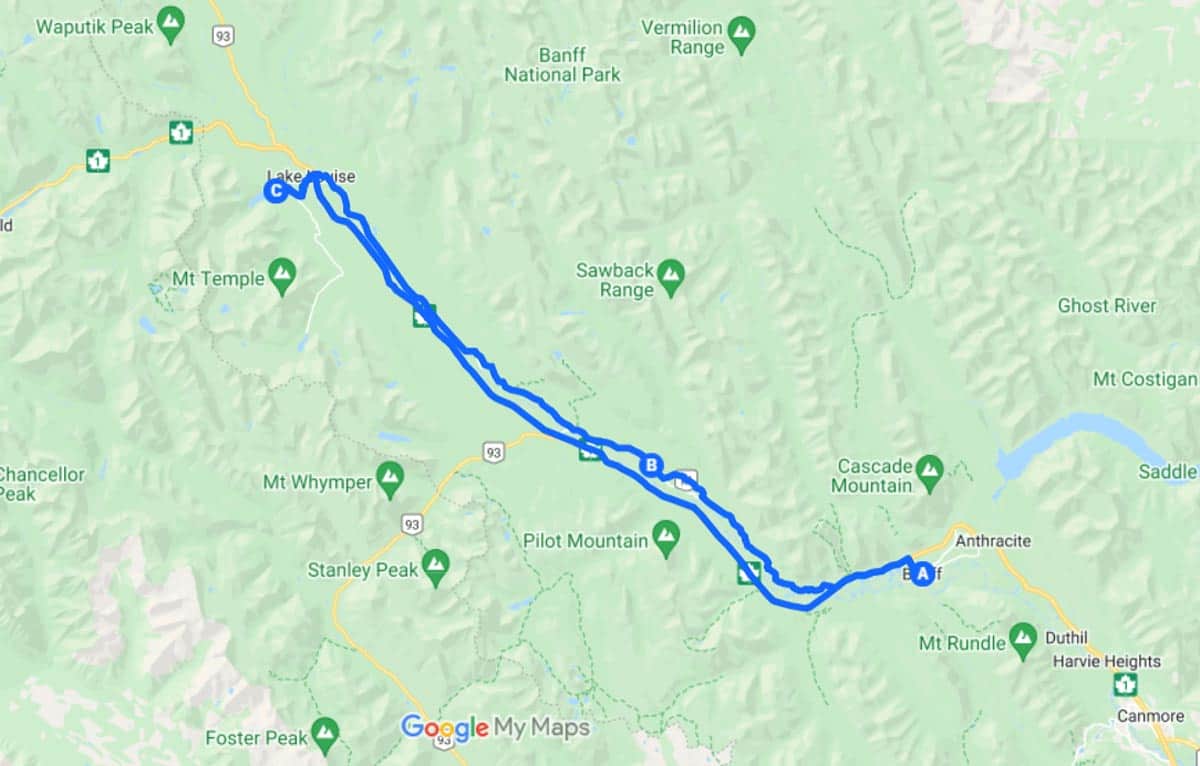 Alternate Route
Similar in the distance as the primary route (58km), this is is the road (slightly) less traveled. With relatively light traffic and several neat points of interest along the way, this route is for those who have time to spare. From Banff, get on Highway 1A (the Bow Valley Parkway), eventually crossing Highway 1 into Lake Louise. Without stops, the drive will take an average of 40-45 minutes. (But trust us, YOU'LL STOP!).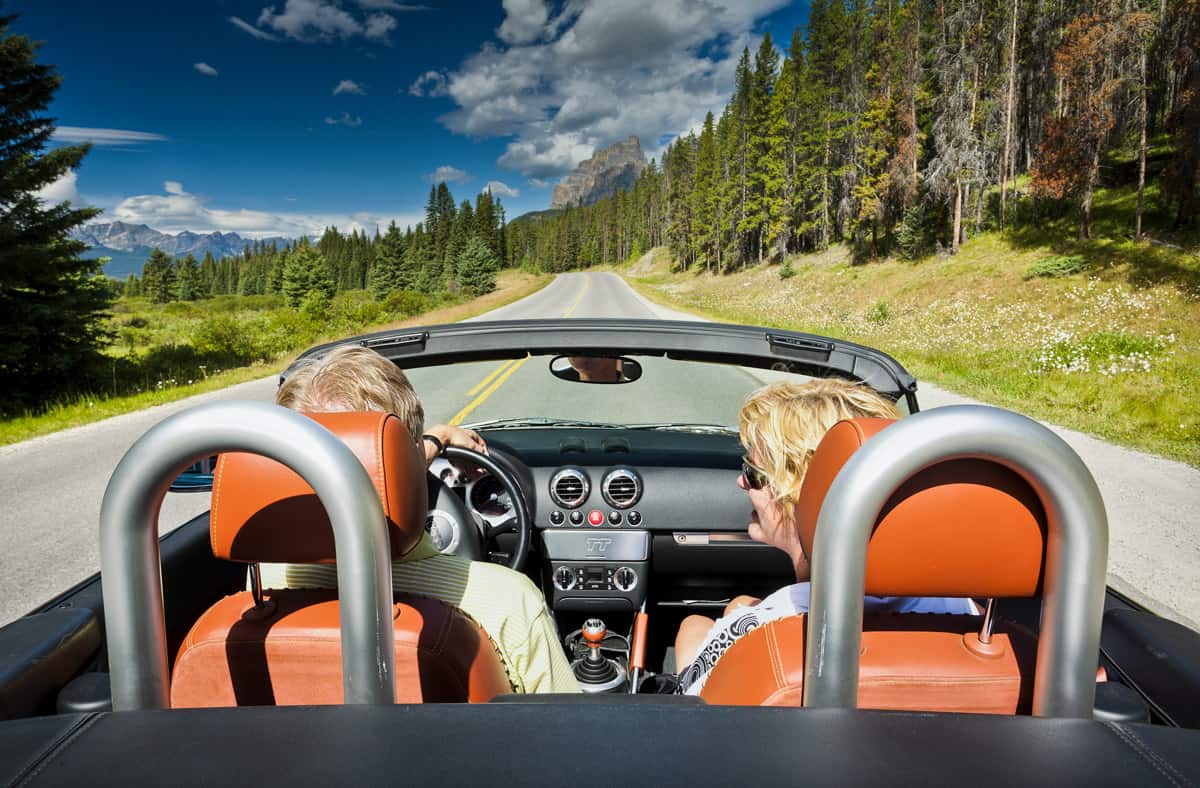 ***Note that the Bow Valley Parkway is closed to vehicles from May 1 – June 25 and from September 1 – 30 for the "Enhanced Cycling Experience" project.
Banff to Lake Louise by Car
Driving by car will be the easiest way to get from Banff to Lake Louise, and as an added bonus, it will allow you to explore the area on your own time. Both routes should be smooth sailing during the warmer months (although beware of construction!), but in the winter, road conditions are more unpredictable. Therefore, we always suggest checking the Alberta road reports before heading out.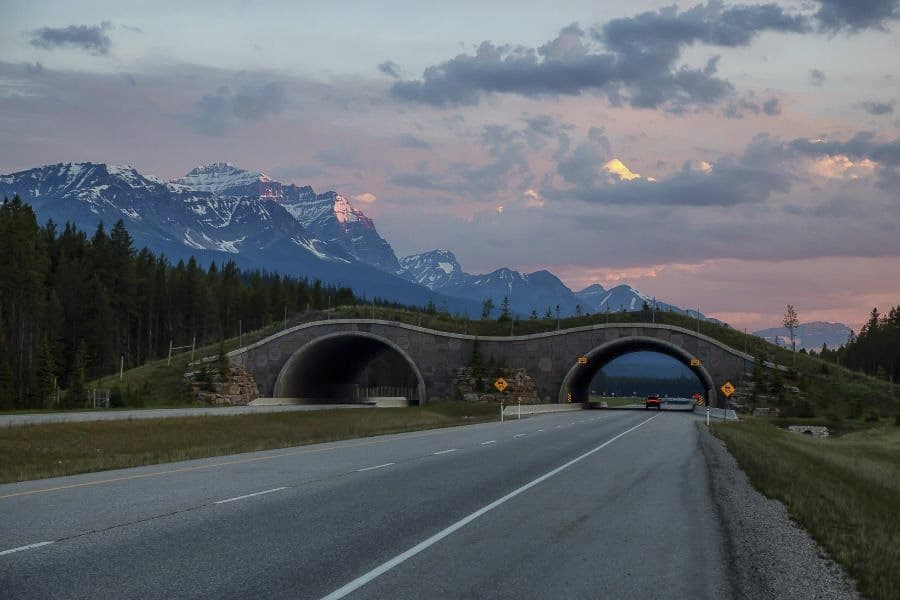 If you plan to rent a car for your trip, there are several rental options in Banff. We highly suggest checking RentalCars.com, to find the best deals or book with whichever company you prefer.
Parking at Lake Louise
There is extremely limited parking at the Lake Louise lakeshore parking lot, especially in the summer months.. If you do manage to find a parking spot, note that this is mandatory paid parking. This paid parking is in effect from mid-May to mid-October from 7am to 7pm. There are pay kiosk stations located in the parking lot and the fee for the full day is $11.70.
Also remember that you must have a valid national park pass displayed in your window.
Lake Louise Park-and-Ride Shuttle
From May to October it's wise to avoid the hassle of finding a parking spot at Lake Louise plan to take the Parks Canada Shuttle to the Lakeshore parking lot. The Lake Louise park and ride shuttle operates daily and does require a reservation. Drive to the Lake Louise Park and Ride (6 km east of Lake Louise village) and catch the Parks Canada shuttle there.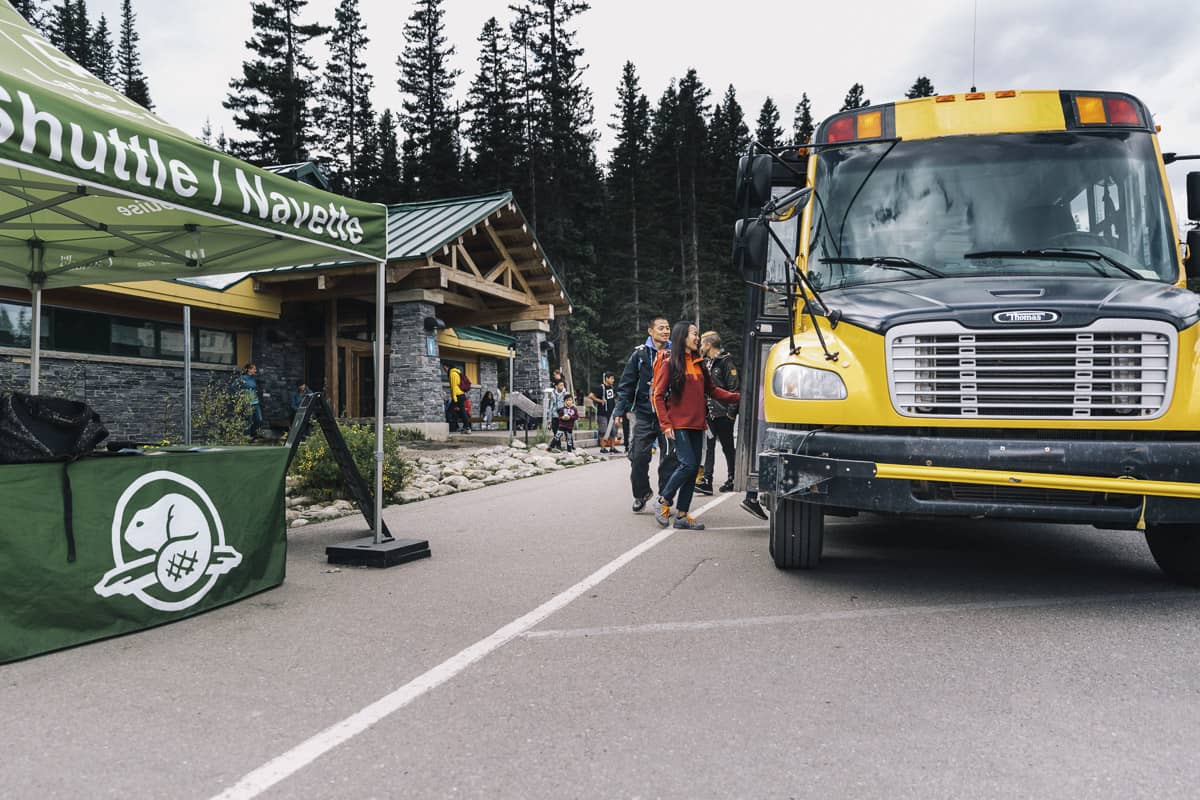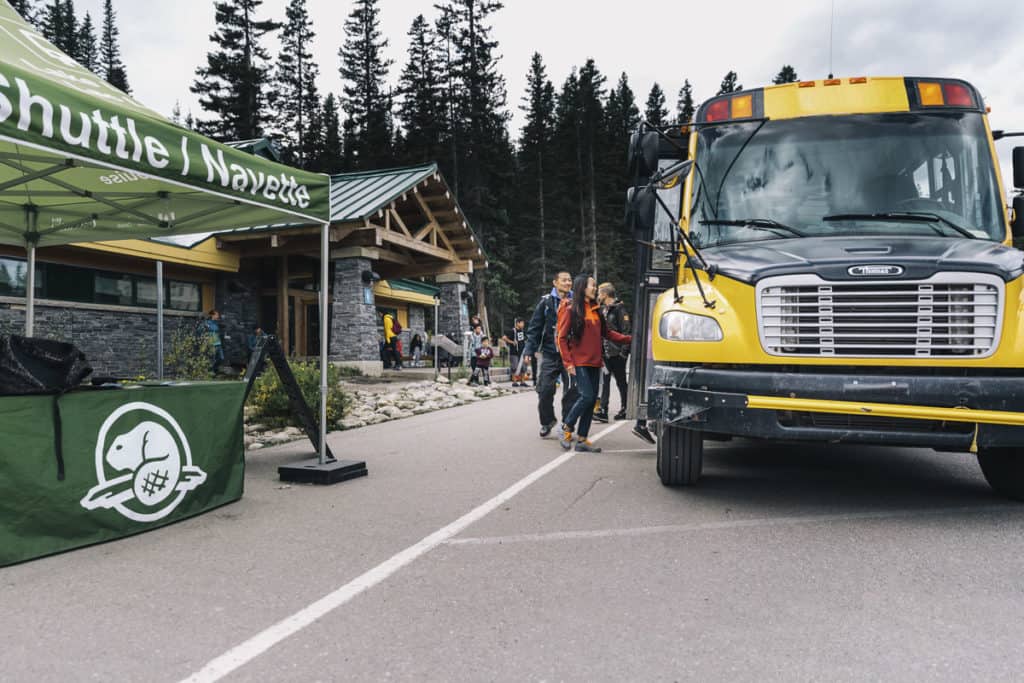 Banff to Lake Louise by Bus
Because they are both tourist hot spots, there are a couple of bus options between these two popular hubs.
Roam Transit is the daily bus service running from 7:30 AM to 11 PM making it easy to get from Banff to Lake Louise. Route 8X is the Lake Louise Express and it will take you non-stop from Banff to Lake Louise Village. There is also Route 8S which is the Lake Louise Scenic Route. Riders can purchase a one-way fare for $10.00 or look into the many pass options available.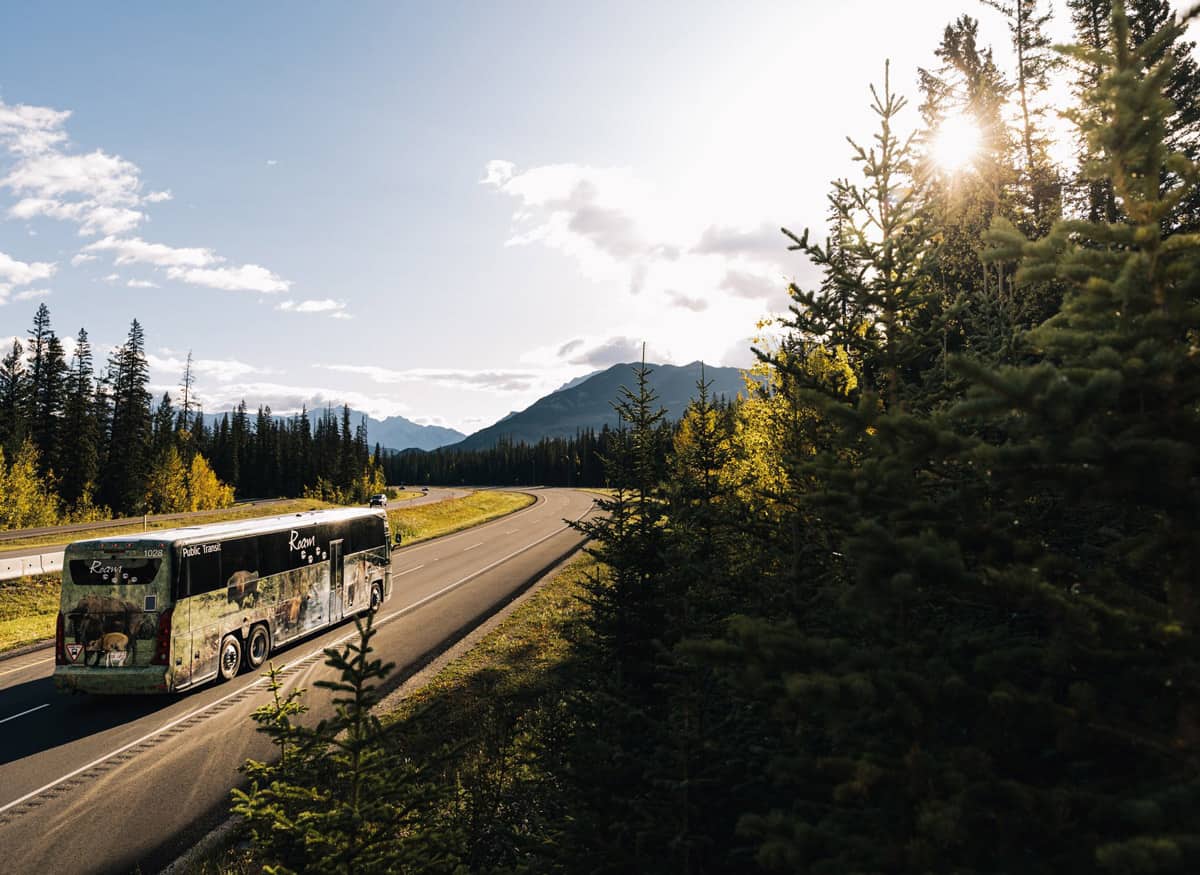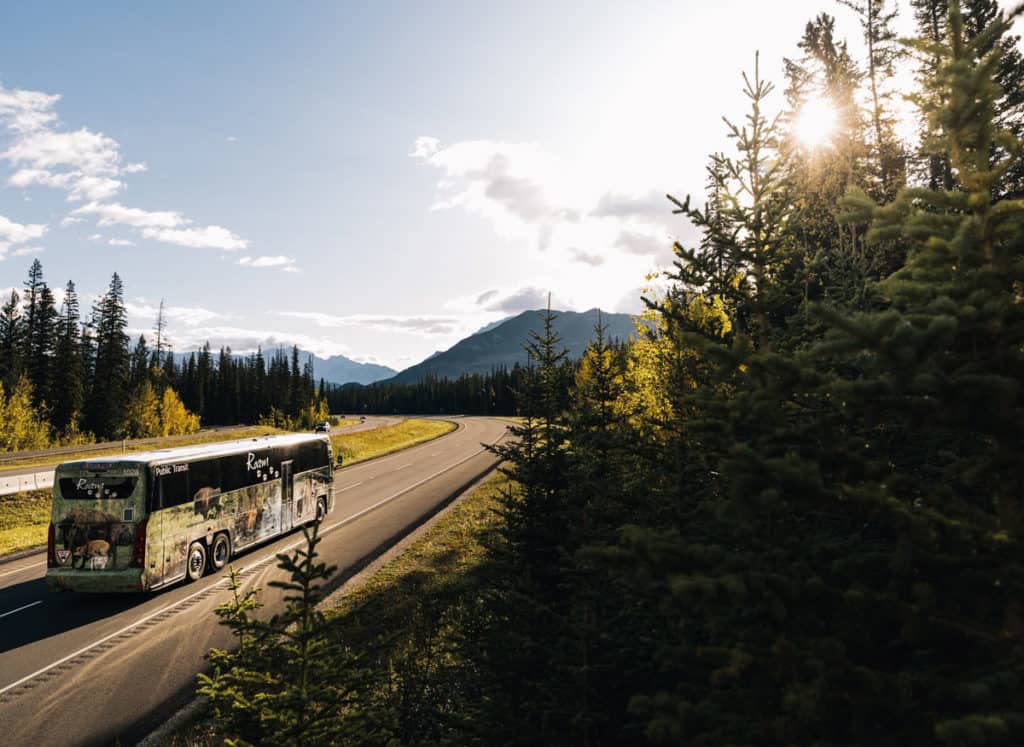 Parks Canada shuttles are also available by reservation only to access the Lake Louise lakeshore. This is a great way to avoid the hassle of parking upon your arrival. This service, however, is only available from May – October.
Banff to Lake Louise by Private Transfer
Beyond Banff offers private van transfers for up to 4 passengers as well as minibus transfers for up to 22 guests.
Alpine Limousine & Tours offers a fleet of vehicles to choose from including a 1932 Willys Overland 8-88 Sedan. This is a great option if you're wanting a scenic drive in style!
If you're interested in booking a private half-day, full-day, or custom tour, Banff Sedan offers a first-class experience to enjoy the beautiful Canadian Rockies.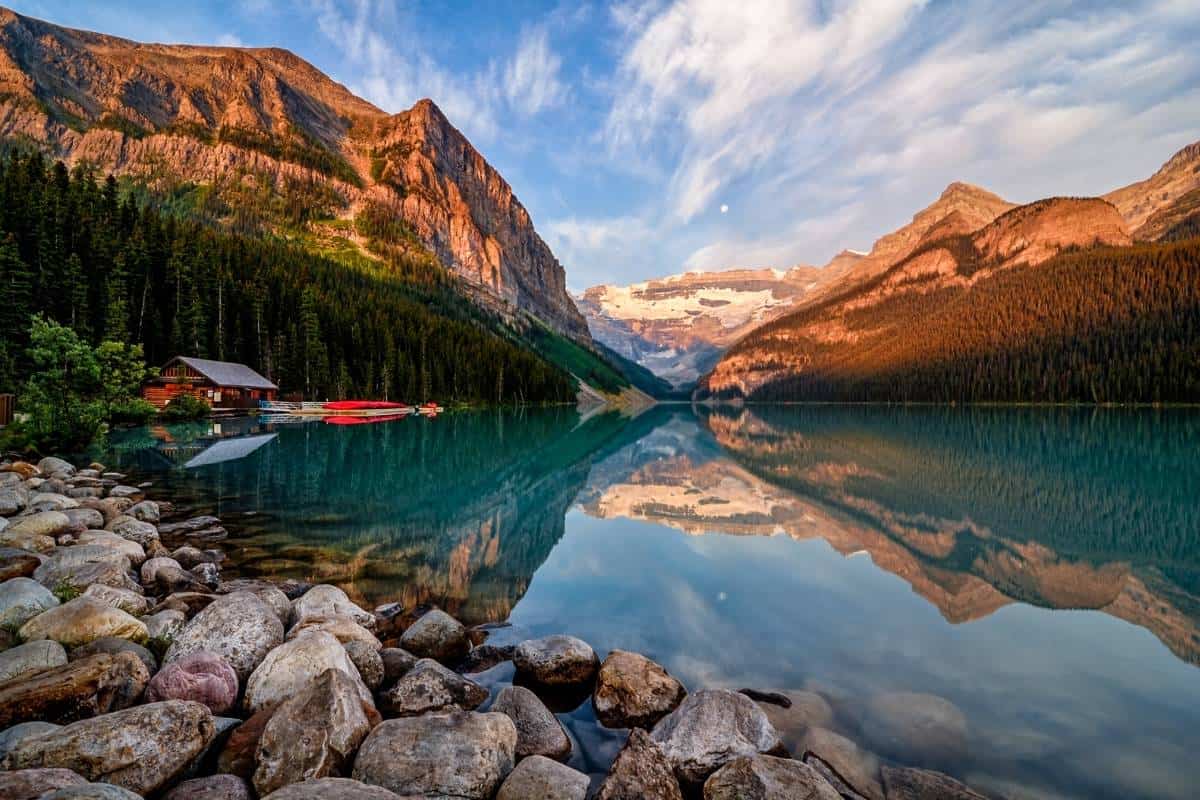 Banff to Lake Louise by Other Options
Taxi or Uber are certainly options, but can be costly. The trip will take roughly 40 minutes and the fare will likely range between $140-$180.
Consider Poparide – a carpooling platform. While there aren't always rides available, they do come up. If you also don't mind being flexible with your travel date and departure time, this could be a viable option.
Fun Things to do Along the Way
It's a short trip to Lake Louise, and despite there not being very many things to do along the way, there are plenty of stops worthy of a photo.
Primary Route
Don't miss a stop at Vermillion Lakes – one of the best photos spots in Banff for a lovely view of Mount Rundle (best at sunrise).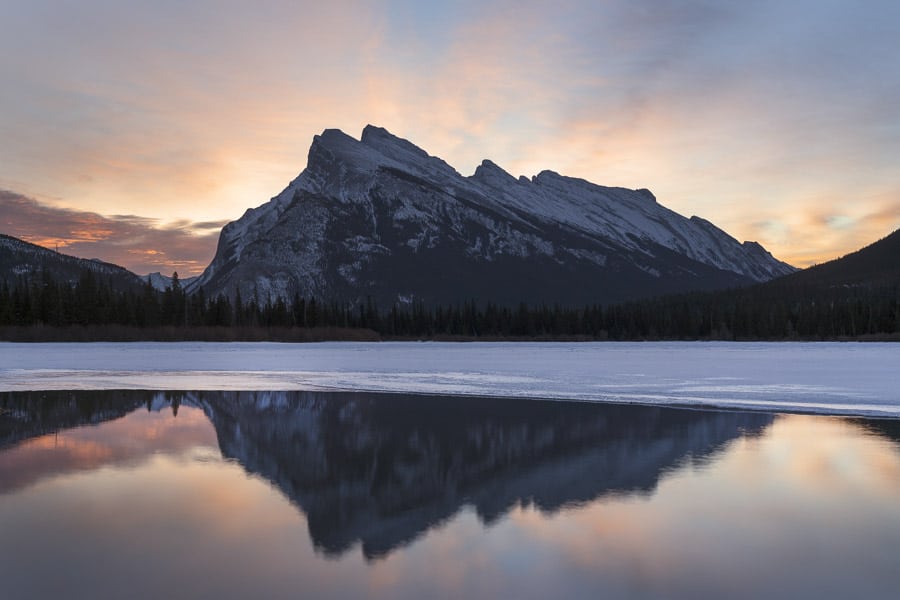 Alternate Route
There are a few viewpoints that are quick and worthwhile stops, as well as one hike that is not to be missed!
Backswamp Viewpoint – This is one of the best places to view the jaw-dropping emerald green colour of the Bow Valley River.
Hillsdale Meadow Viewpoint – A stunning spot to see pristine blue waters nestled along the railway.
Morant's Curve – A great stop to take in a beautiful viewpoint along the riverbed with charismatic trees and a neat railroad curve. (Another popular photo stop.)
Johnston Canyon – This is a popular and easy hike where you can see spectacular views of either the lower or upper falls, depending on the distance you're willing to trek. There are several trailheads ranging from a 40 minute round trip hike to up to 4 hours.
Upon Arrival in Lake Louise
You made it!
Get ready to have a phenomenal time in one of the most gorgeous spots on the planet! And check out our guide of things to do in Lake Louise including where to eat to help you plan your visit.
Where to Eat in Lake Louise
Whether you are looking for a fancy dinner or a quick grab-and-go bite, there are plenty of restaurants in Lake Louise to meet your needs. Note that many of these restaurants will be closed in the winter season, so it's best to check online before you go.
Where to Stay in Lake Louise
Note that Lake Louise is a hamlet so there are fewer options compared to available accommodations in Banff. But there is no sacrificing on quality for what is there!
Luxury – Staying at the Fairmont Château Lake Louise is one of those once-in-a-lifetime opportunities. Wake up, pull the curtains back and have the iconic Lake Louise right in front of you. Amenities here include a heated indoor pool, a full-service spa and hair salon, one of the best opportunities for skiing in Alberta, and 8 on-site dining options.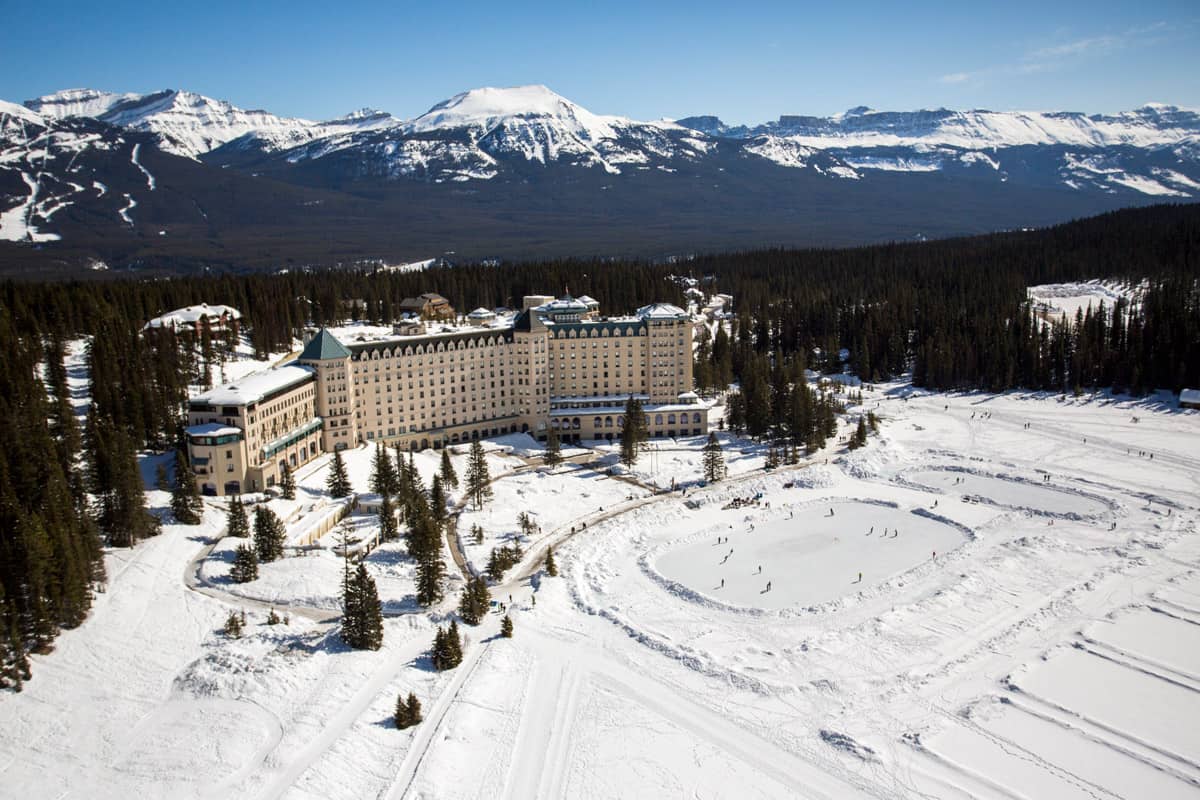 Mid-range – The Lake Louise Inn is a great option that offers awesome perks. Enjoy the heated indoor pool and hot tubs, free shuttle service to the ski resort, and 2 onsite restaurants and a lounge. If you need more space during your stay, suites and apartments are also available, and the parking is free!
Budget – Book a stay at the HI Lake Louise Alpine Centre for a quality hostel experience. Guests can enjoy an onsite cafe and self-catering kitchens, there's even a sauna! You'll be close to all of the action and parking onsite is free.