Disclaimer: This page may contain affiliate links. Please review our full Terms and Conditions for more information and our Privacy Policy. Note that any pricing, operating hours, or other such information provided below may have changed since initial publication.
Compiled by the Road Trip Alberta team
Last updated on July 28, 2023
As the breakfast scientists say… it's the most important meal of the day! For the past few decades, Banff has seen a massive increase in fantastic breakfast and brunch restaurants. From good old bacon and eggs, eggs benedict or fluffy pancakes to innovative creations with specialty and local ingredients, there's something for everyone. It's easy to find an excellent breakfast or brunch spot in Banff, and once you've dragged yourself out of one of the top cabins in Banff, try out one of our favourites!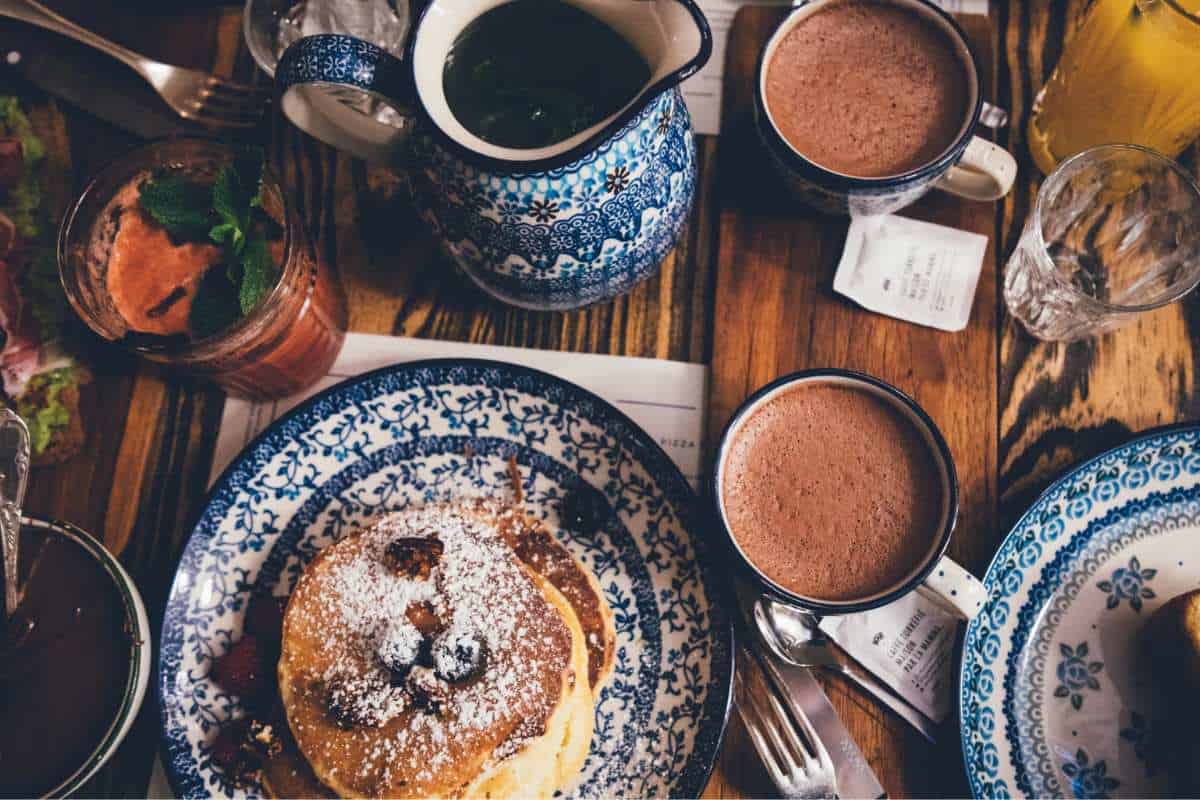 Our Picks for Breakfast and Brunch in Banff
Tooloulou's
Location: 204 Caribou St
A mainstay of the Banff brunch scene for over a decade, Tooloulous is locally owned and operated. Though you may not instantly think of Cajun food when you think of eating brunch in Banff, trust us, this place is popular for a reason! Serving Cajun Creole in the Rocky Mountains, the restaurant has a unique cuisine they dub "a little Louisiana Acadiana Canadiana". A casual restaurant with red checkered tablecloths and an inviting vibe, you can expect exceptionally friendly service here.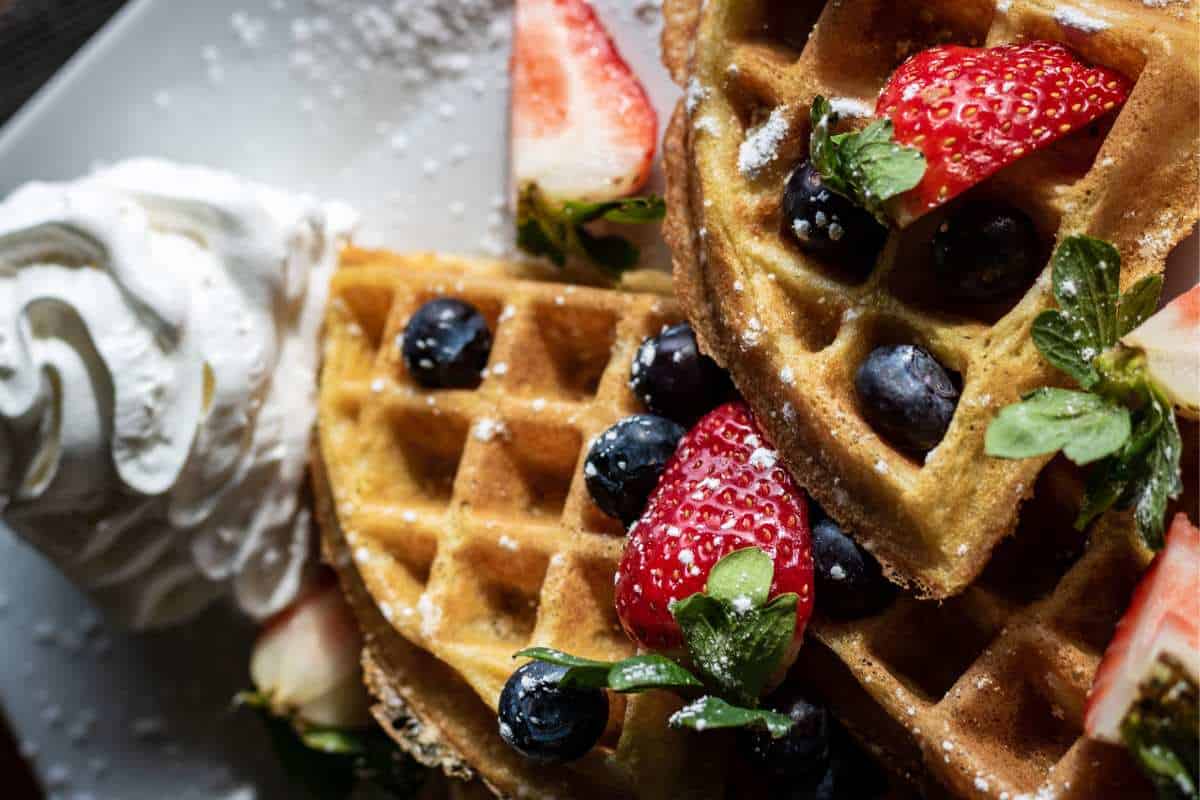 As for the food, it is fantastic. Open from 8 am every day of the week, chef Steve's breakfast menu includes items such as two poached eggs over crab meat, spicy shrimp, and Canadian back bacon. Or perhaps if you're starving, give the breakfast poutine a try. You'll find many similar items, all of which present a perfect breakfast fusion of Cajun food and Canadian cuisine. There are also waffles, omelettes, bagels, and more, including gluten-free and vegetarian options. And if you stick around for lunch, you'll find delicious wraps, crab cakes, and of course, a shrimp po'boy!
Farm and Fire
Location: 333 Banff Ave
If you're after wholesome food, head to Farm and Fire in downtown Banff. Featuring wood-fired food sourced from local Canadian farmers, their motto is that good food doesn't need to be complicated. The slow roasting techniques bring out the best of the ingredients so that even something like a "Classic Breakfast" becomes something extraordinary. It's not necessarily the place for a quick breakfast, but it is the place for a memorable one.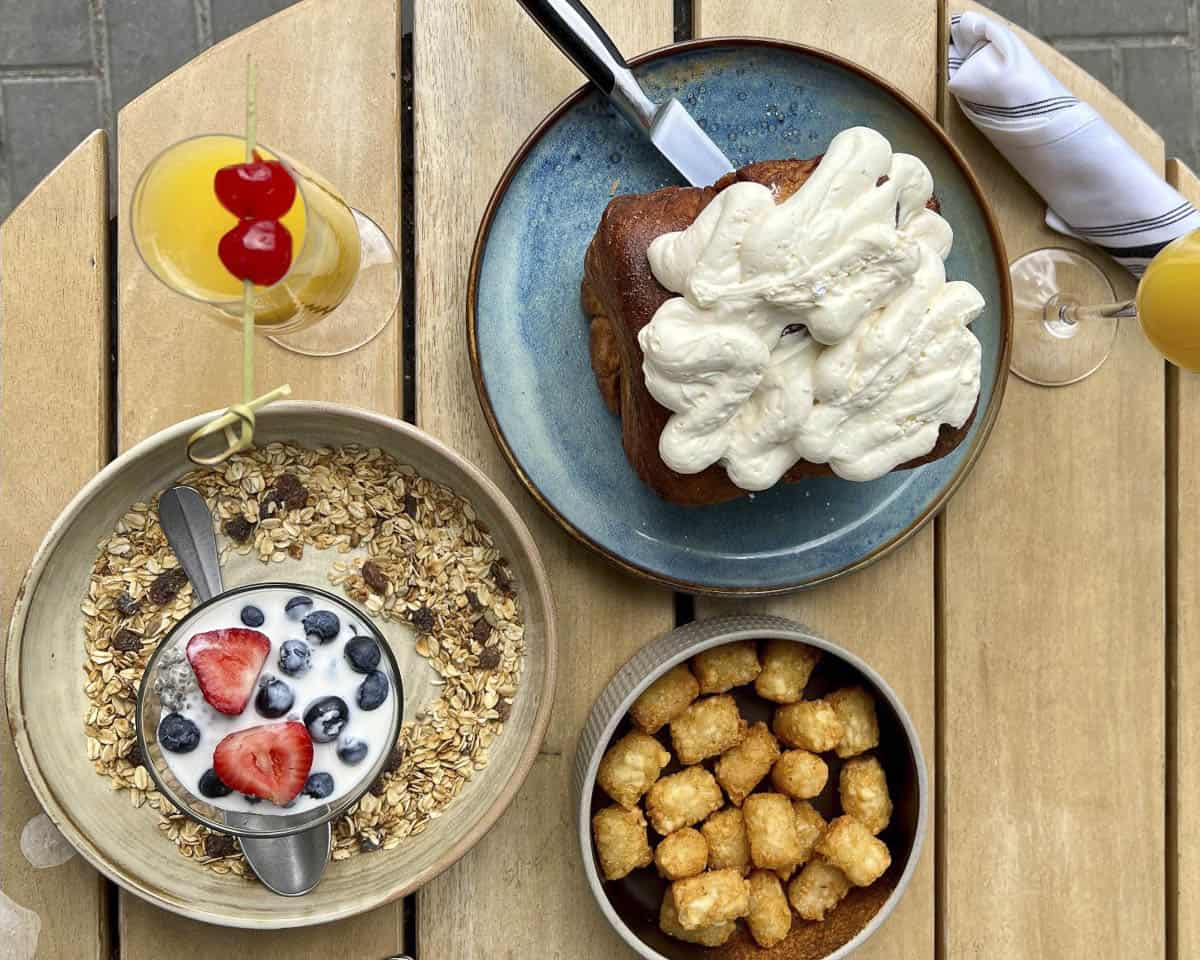 Choose from drool-worthy breakfast menu items such as the Apple Cinnamon Bread Pudding French Toast or the Canadian Eggs Benny with smoked ham and deepwater greens. For brunch, there are brunch bowls such as the "Cluckin' Good Time" with rotisserie chicken, maple syrup, sweety drop red peppers, and poached eggs, or the "Lean Mean Vegan Machine" with blistered tomato, vegan egg and cheese, sriracha lime aioli, and crispy garlic potato (perfect for those looking for vegan options in Banff).
Coyotes Southwestern Grill
Location: 206 Caribou St
A Southwestern grill in Canada? Why not! Found in the heart of downtown Banff, Coyotes Southwestern Grill is known for having some of the best breakfasts in Banff National Park. Everything is made from scratch with quality ingredients, so you can expect a lot of Alberta beef, Canadian maple syrup, and free-range local eggs on the menu. Its relaxed dining room is perfect for a hearty but casual breakfast or brunch when you're in town.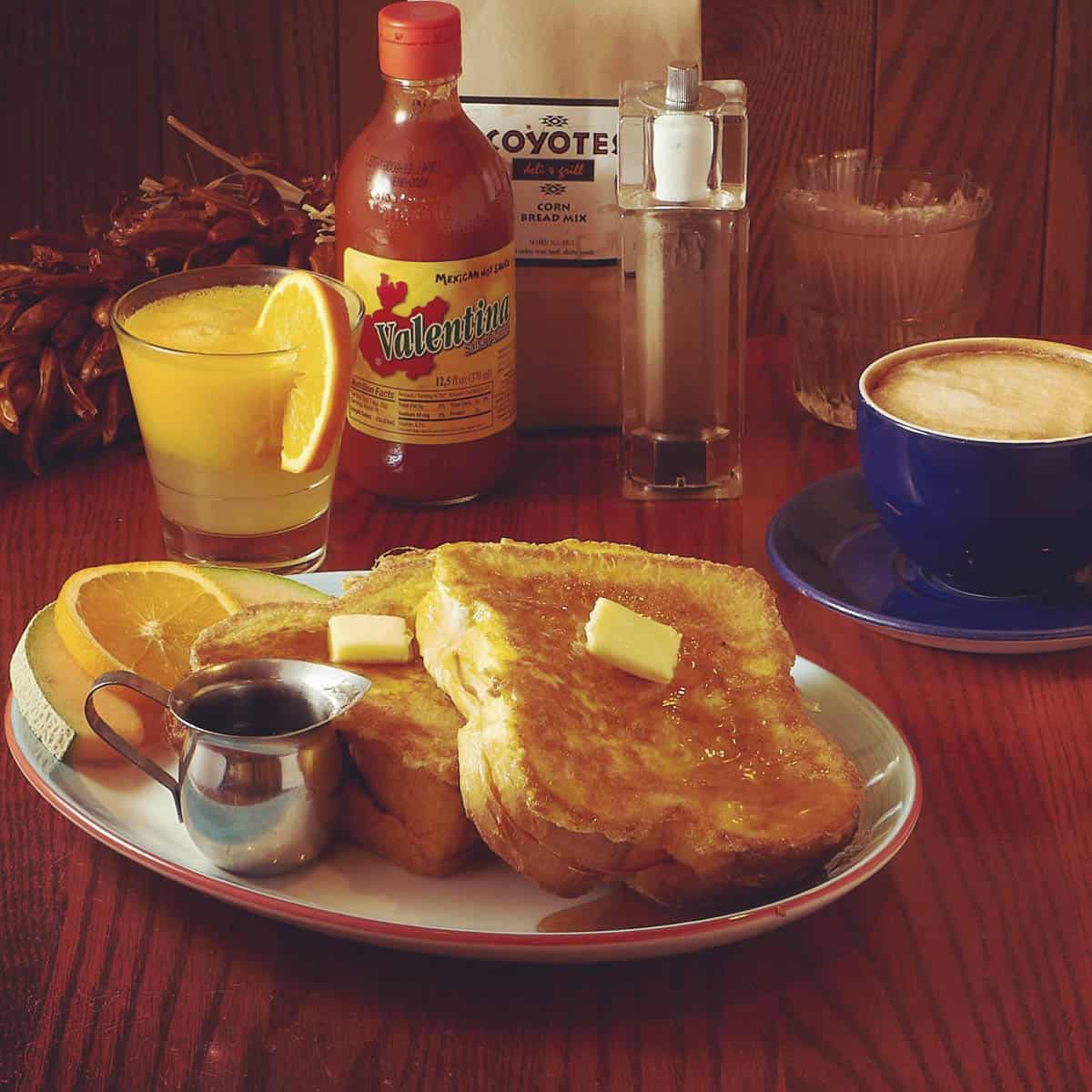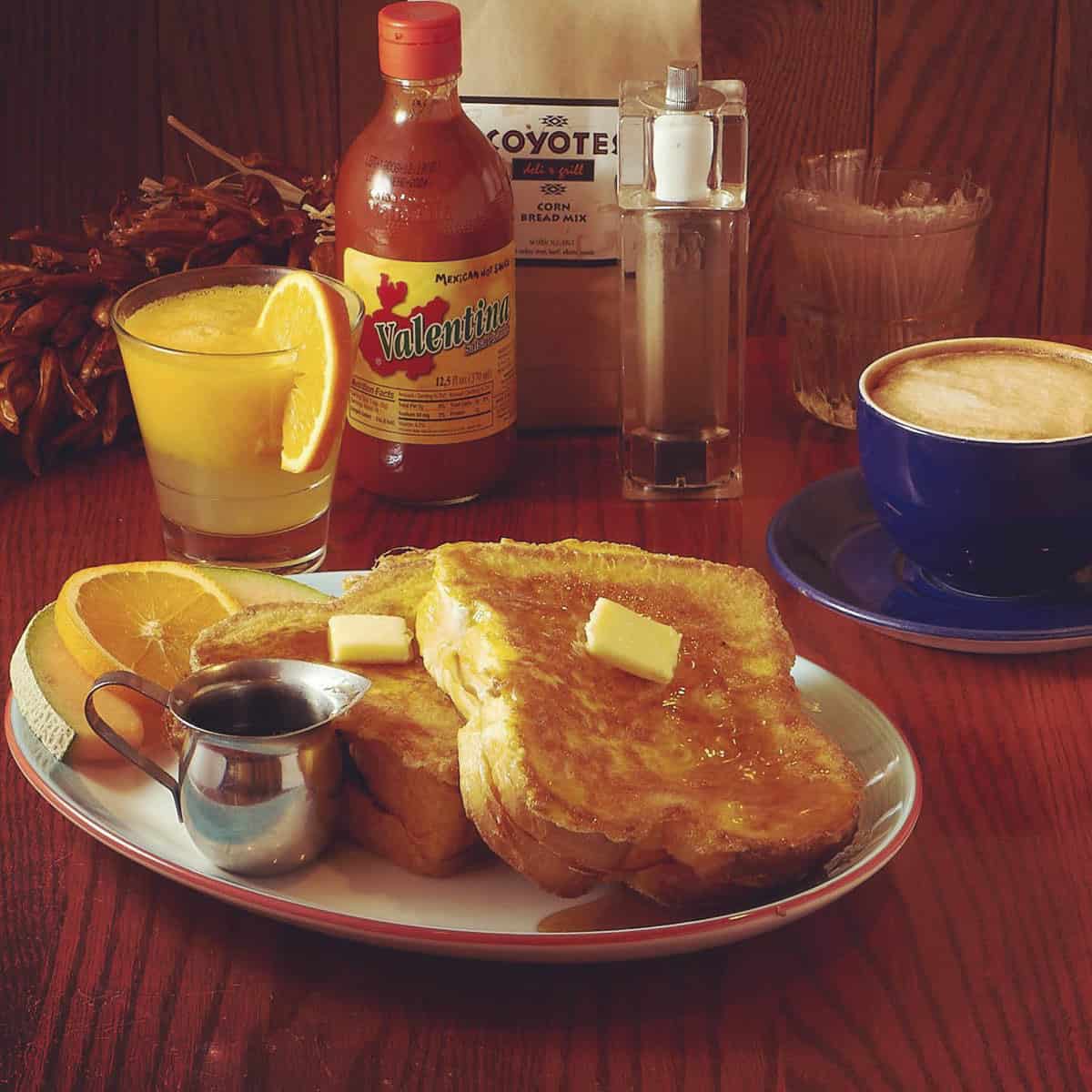 The menu features items such as frittatas, breakfast burritos, Huevos Rancheros, breakfast bagels, eggs benedict, and French toast. Our favourite dishes include the Southwestern Spicy Chorizo Eggs Benedict, the Rundle Mountain Breakfast (which includes two wild berry pancakes, eggs, back bacon, and more), and the Vegetarian Frittata with mushrooms and smoked mozzarella cheese. Staying for lunch? There's a great selection of pasta, pizzas, burgers, and more.
Whitebark Cafe
Location: 401 Banff Ave
Named the best coffee in Bow Valley, the Whitebark Cafe is the place for a caffeine fix. Found at the Banff Aspen Lodge, this charming cafe is a favourite among locals and tourists alike. With coffee beans from Moja Coffee – fair-trade, organic coffee roasted in North Vancouver – every cup is sure to be a palate-pleaser.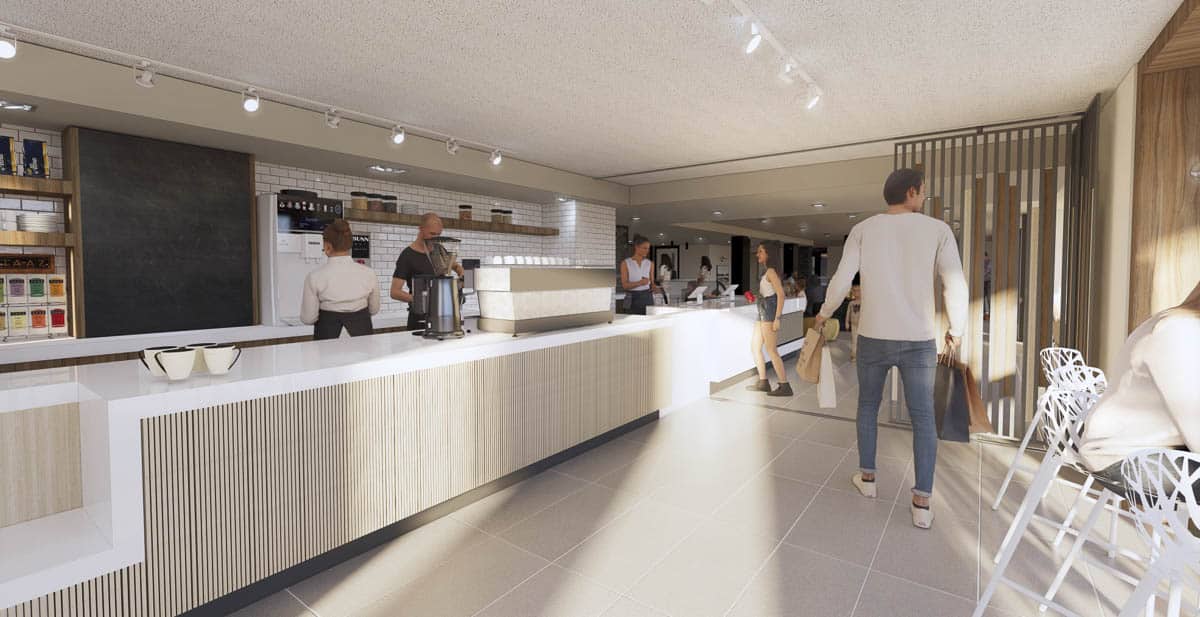 But there's not just coffee at Whitebark. Stop in for a pastry or snack, perfect for those who don't like to eat a big breakfast before heading out for the day. There are yogurt parfaits with house-made granola and fruit compote, frittatas, muffins, cookies, banana bread, quinoa salad, and more, including many vegetarian and vegan options. Always fresh and always served with a smile, we love to visit Whitebark Cafe in Banff.
The Primrose
Location: 300 Mountain Ave
Found inside the Rimrock Resort Hotel in Banff, The Primrose is another wonderful restaurant for breakfast or brunch. With an elegant dining room, the Primrose aims to provide a "farm-to-table" experience, meaning you only eat the most local and the freshest ingredients from around Canada. They also have vegetarian, gluten-free, and dairy-free options on the menu.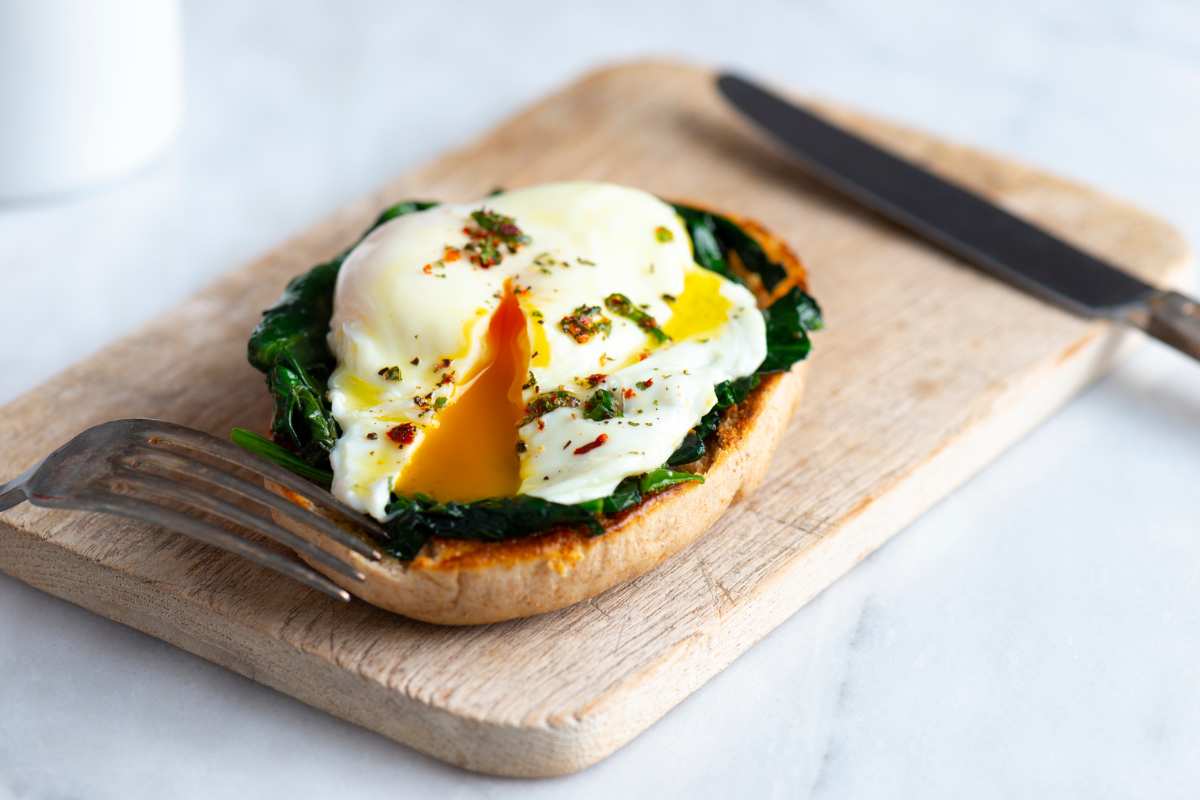 You'll find a delicious breakfast buffet here and lots of healthy breakfasts (think steel-cut oats, chia seed pudding, and fruit salad). Some of our favourite dishes include the Salmon Omelet, the Vegetarian Protein Bowl, and the Custom Benny Bar – it's not every day that you can completely customize your dream eggs benedict! And we can't forget to mention their pancakes… dubbed "Banff's Best Pancakes", you can't miss the fluffy buttermilk pancakes with blueberry compote and fresh berries. All in all, it's a fantastic choice for a Banff brunch.
Wild Flour Bakery
Location: 211 Bear St #101
If you're looking for a quick and easy breakfast in Banff, Wild Flour Bakery is the place for you. Open early – from 7 am every day – the bakery is an excellent spot to stock up on bread, pastries, and other items for your pantry. But if you're after an actual meal, they've got you covered, too; they provide tasty, homemade meals to start your day, so you can sit and stay for a while or grab a meal to go.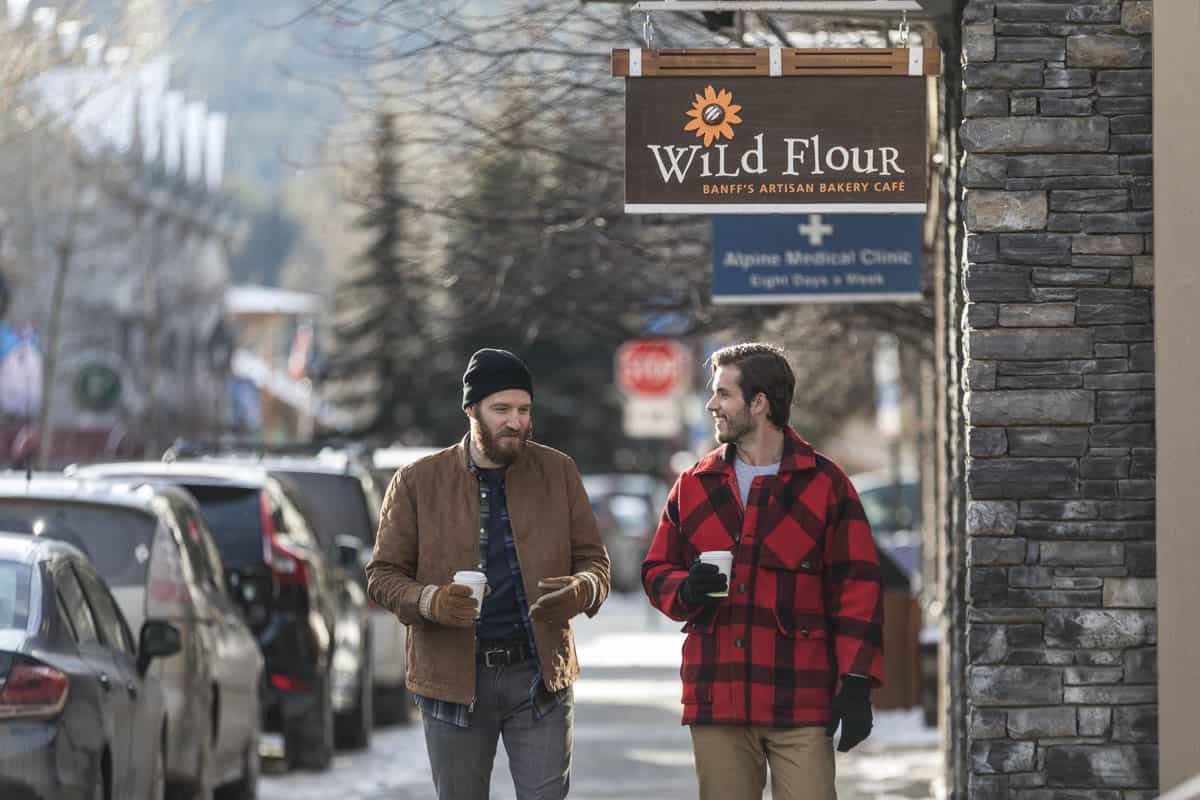 Stop in for their in-house granola, one of their signature frittata sandwiches with free-range eggs and fresh vegetables, their highly-rated Belgian waffles, or one of their delicious pastries. Wild Flour Bakery is also an excellent spot for coffee in the Canadian Rockies and is known around Banff National Park for their espressos, lattes, teas, and just about any coffee drink you fancy.
Melissa's Missteak
Location: 201 Banff Ave #2
Hugely popular, Melissa's Missteak is a long-running restaurant in Banff that's reminiscent of a log cabin. Found inside the Town Centre Mall, the restaurant has been serving happy customers for over 40 years. With a history like that, you know they're going to make a good breakfast! With a homey atmosphere and friendly staff, it's no wonder many people prioritize visiting Melissa's Missteak when they come to Banff.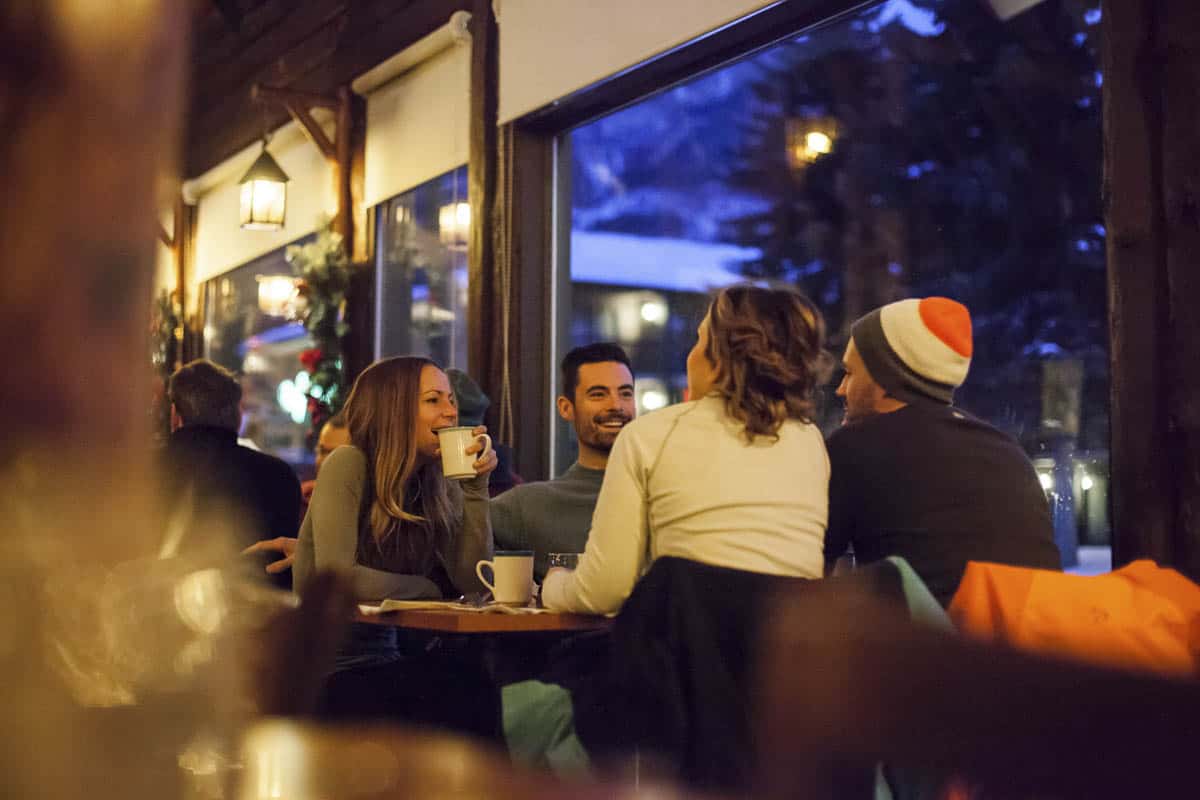 The extensive breakfast menu has classics like the "Big Breakfast" and other staples, including a huge list of eggs Benedicts to choose from (we love the Montreal Smoked Meat Benny and the Brie and Mushroom Benny). There are also omelettes, breakfast sandwiches, French toast, pancakes, smoothies, and dishes from the grill, including the popular Alberta steak and eggs. The lunch/brunch menu is also diverse, while their coffees and breakfast cocktails are also worth a taste. All in all, there's a reason Melissa's Missteak is so often found on the list of the best breakfasts in Banff… you really can't go wrong here.
Nourish Bistro
Location: 211 Bear St #110
Found in the Bison Courtyard in Banff, Nourish Bistro is known as Banff's premier vegan and vegetarian restaurant. It makes for an excellent option for brunch on the weekends when it opens at 10 am (it otherwise opens at 11:30 from Monday to Friday). People rave about the fun atmosphere and welcoming vibe, and it's often busy from open to close.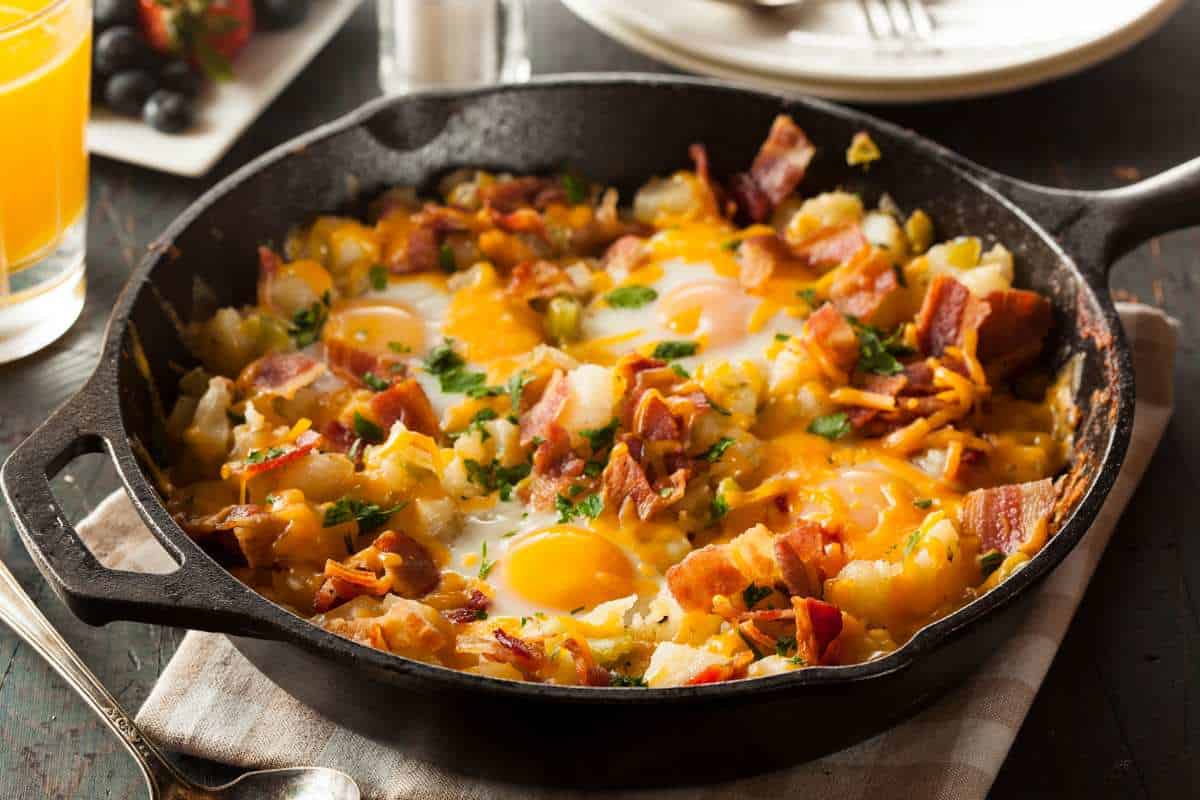 Head here for the delicious Mountain Breakfast Skillet, Banff's biggest and best vegan breakfast; it includes a chickpea omelette, Beyond Meat sausage, roasted Roma tomato, garlic mushrooms, olive oil, lemon arugula, harissa hash browns with smoky baked beans, and house-made focaccia. There's also a terrific Power Bowl, Chocolate Almond Granola, Aloo Paratha (like a potato pancake), pancakes, avocado toast, and so much more. What's not to love?
The Vermillion Room
Location: 405 Spray Ave
Found in the Fairmont Banff Springs Hotel, The Vermillion Room aims to welcome you with open arms and a fantastic menu. One of the most elegant places in Banff for brunch (and the perfect kick-off to one of your romantic Alberta getaways), the Vermillion Room offers breakfast every day starting at 7 am but is primarily known for its amazing Sunday brunch buffet that fills up quickly every weekend. Many claim it's Banff's best brunch, as it includes just about everything you could want, from fresh carving stations to plenty of desserts. Kids are always welcome, too, and thankfully, you don't have to be a guest of the Fairmont Banff Springs to eat here.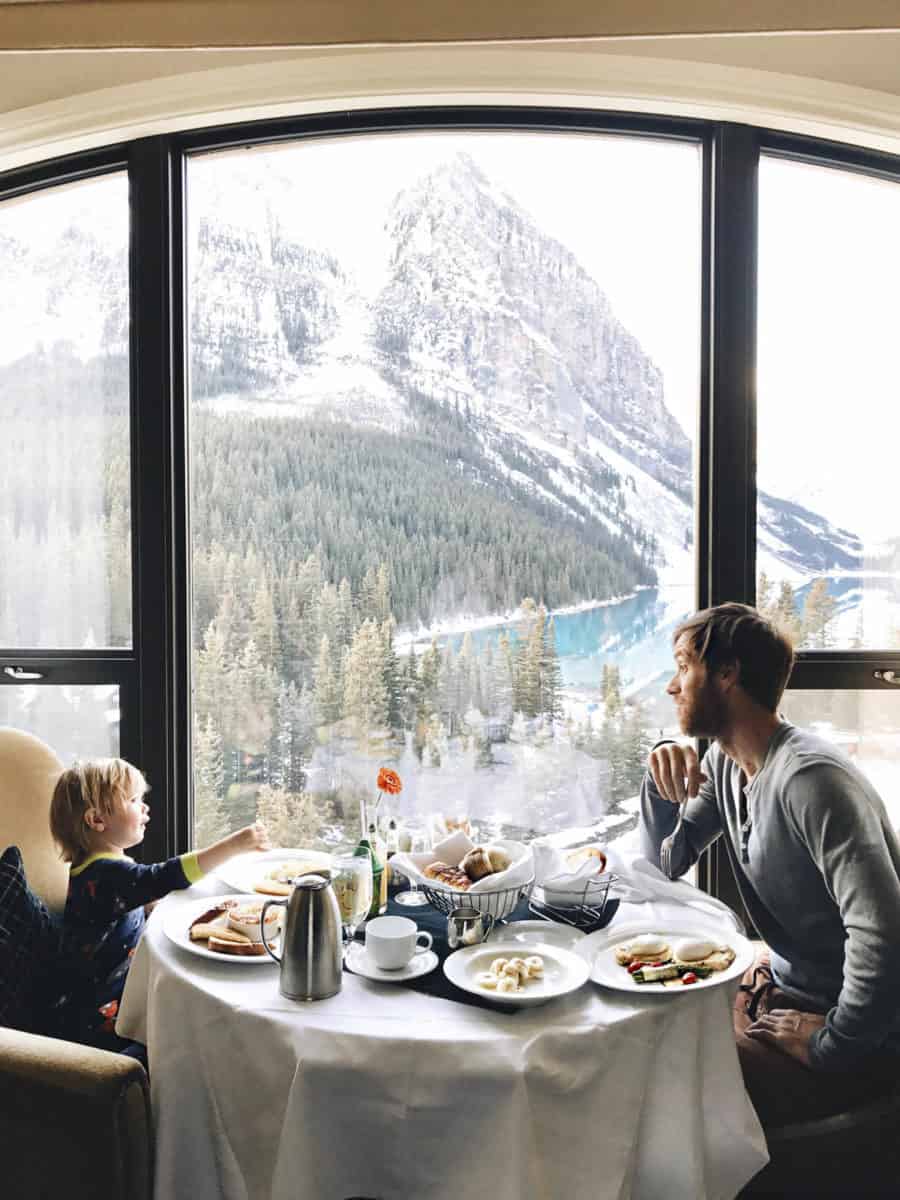 As for the regular breakfast, it is also divine. With simple but beautifully prepared offerings of classic breakfast choices, we particularly enjoy the Rocky Mountain Breakfast with eggs, applewood smoked bacon, chicken tarragon sausages, and breakfast potatoes. There's also a daily breakfast buffet for those who'd like to sample a little of everything. And for those who'd like an extra indulgence, don't forget the brunch cocktail menu!
The Maple Leaf
Location: 137 Banff Ave
Known in town for being one of Banff's best brunch spots, The Maple Leaf, right in the heart of Banff, is almost always busy. The restaurant serves the best of Alberta's local ingredients, including beef, game, fish, vegetables, and more. The gorgeously rustic dining room has beautiful views of the Canadian Rockies and is one of the coziest and warmest of all of the options on this list.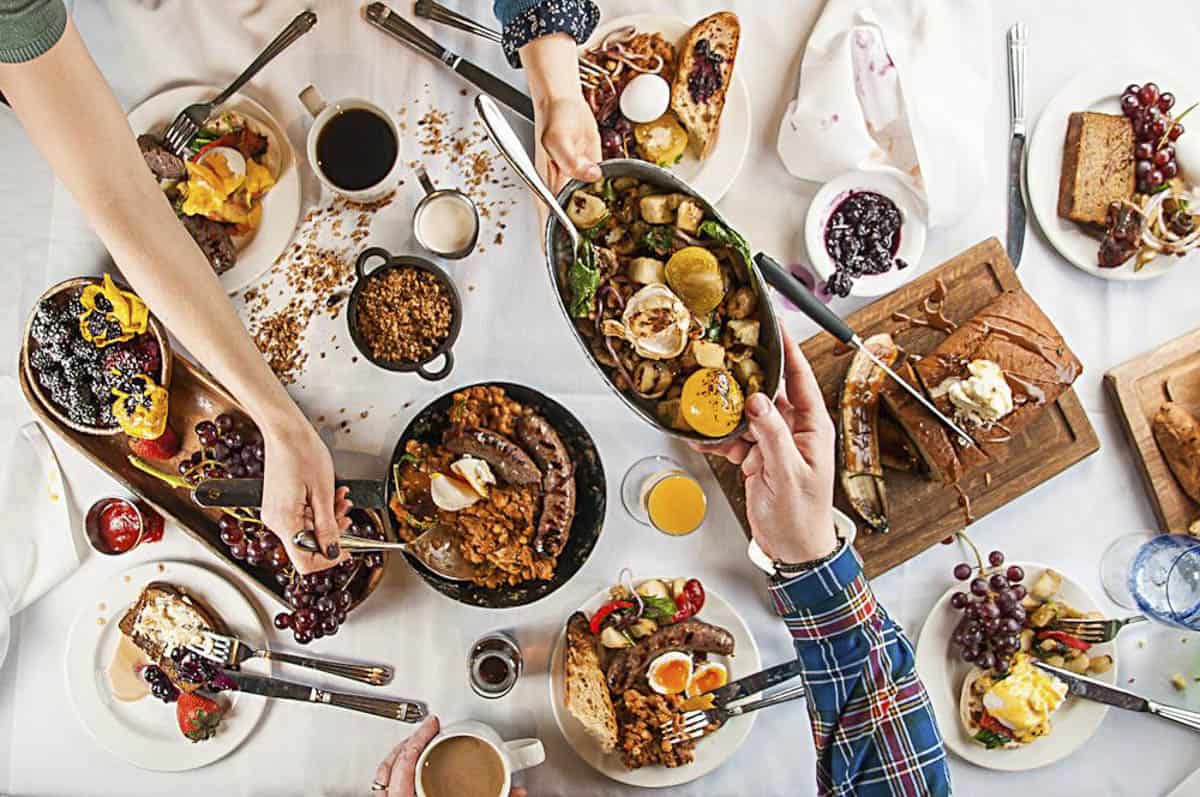 As for the brunch, be prepared to be wowed. The Canadian French Toast is amazing, as it's served with brioche bread, maple syrup, whipped crème fraîche, and fresh fruit. Other popular options include the Canadian Bacon Benedict, the Bison Short Rib Hash, and the Chickpea Salad Bagel. Wash it all down with one of their quality "Eye Openers", such as a "Mountain Joe" (made with park vodka, blackbird cold brew, honey, and oat milk) or a "Stampede Caesar" (made with park chilli vodka, clamato, pickled asparagus, and celery salt).
Banff National Perk Coffee House
Location: 220 Bear St
Whether you're exploring Banff or heading off to visit Lake Louise, a quick stop by Banff National Perk Coffeehouse to grab something to go is an easy option for many. Located in the Bear Street Mall, the coffeehouse has been open since 1988 and has since been a local's favourite. They even offer boxed lunch if you want to take something on the go for a day of exploring or hiking in Banff.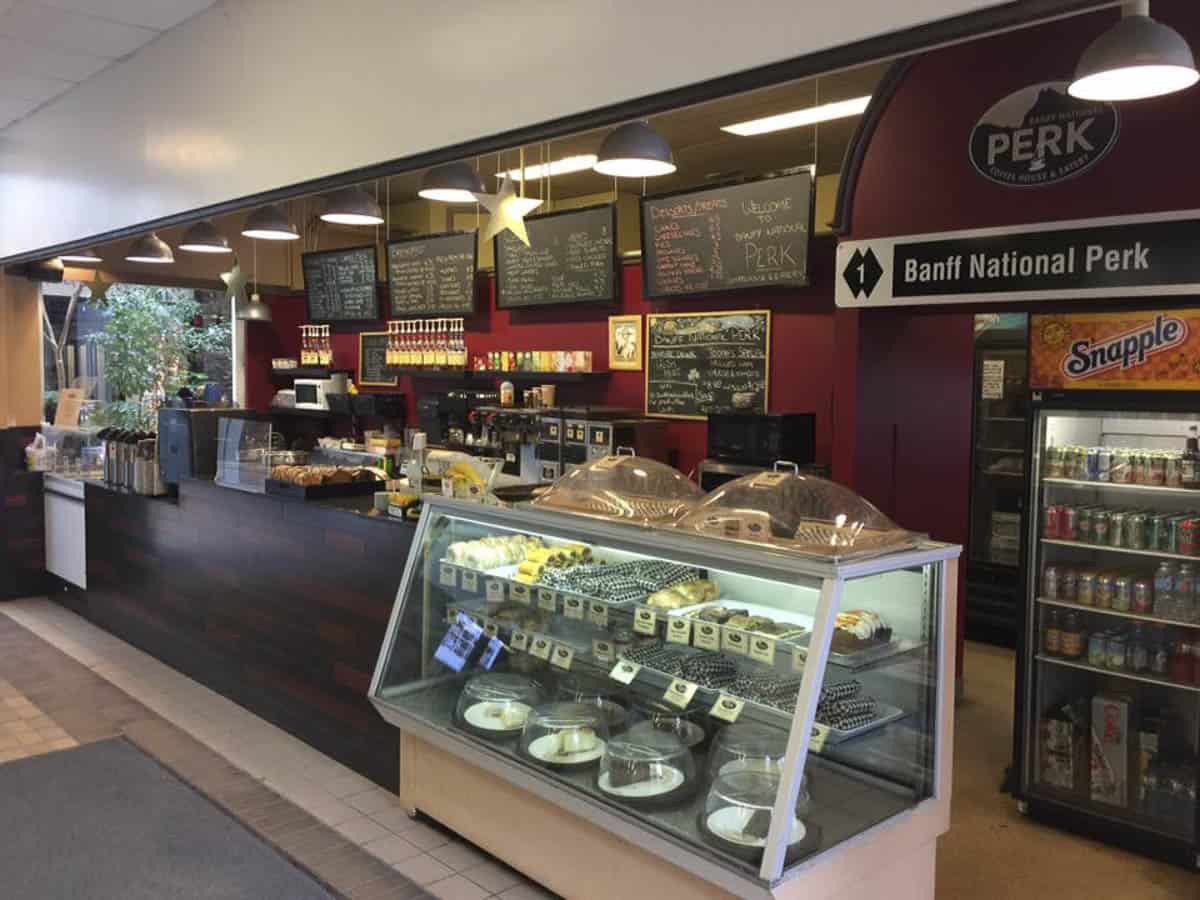 Load up on sweet treats, baked goods, breakfast sandwiches, and more at the coffee shop. Get here early, as some selections sell out quickly! They also have a fabulous coffee menu, whether you're after something simple or a specialty coffee.
Juniper Bistro
Location: 1 Juniper Way Unit 2
If you're after an early start, Juniper Bistro, located inside the Juniper Hotel, is open every day from 8 am for brunch (reservations are required!). With beautiful mountain views, Juniper Bistro has won many awards for their excellent brunch, including the best breakfast in Banff. There's also a gorgeous patio that's open depending on the weather, which many people flock to in the sunshine for an outdoor dining experience in the fresh mountain air.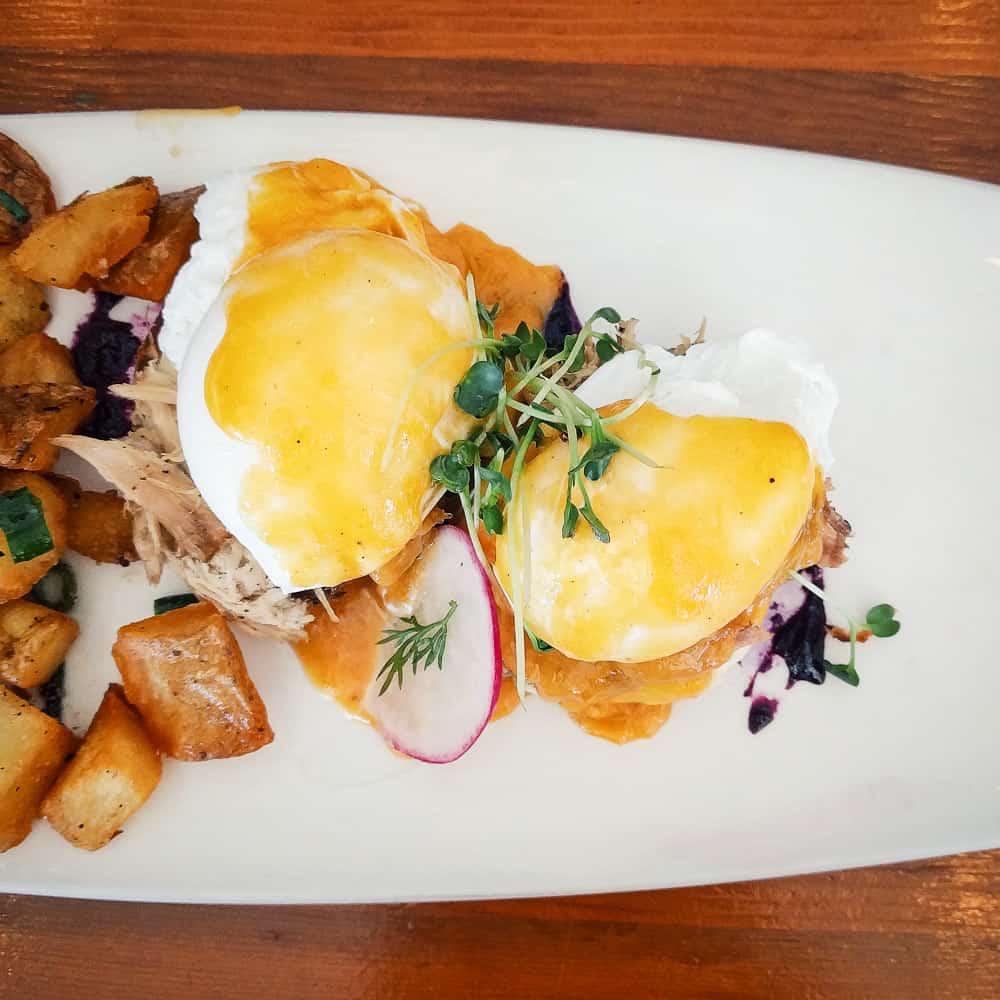 As for breakfast, there are delicious options that elevate seemingly simple dishes. Meals like Huevos Rancheros, Avocado Toast, and Eggs Your Way are heightened by ingredients from local and organic suppliers. Take, for example, their infamous Juniper Benny, made with braised rabbit, juniper berry glaze, and buffalo mozzarella. Always unique and always tasty, Juniper Bistro is definitely a win for a classic brunch spot in Banff.
Crave Mountain Grill
Location: 201 Lynx St
Visit Banff Park Lodge to eat at the Crave Mountain Grill for breakfast or brunch. With beautiful views of the trees and mountains of Banff National Park, breakfast starts at 7 am every day. Enjoy their breakfast buffet as you take in the scenery; they aim to appeal to every palate and every age, so it's a good place to take kids.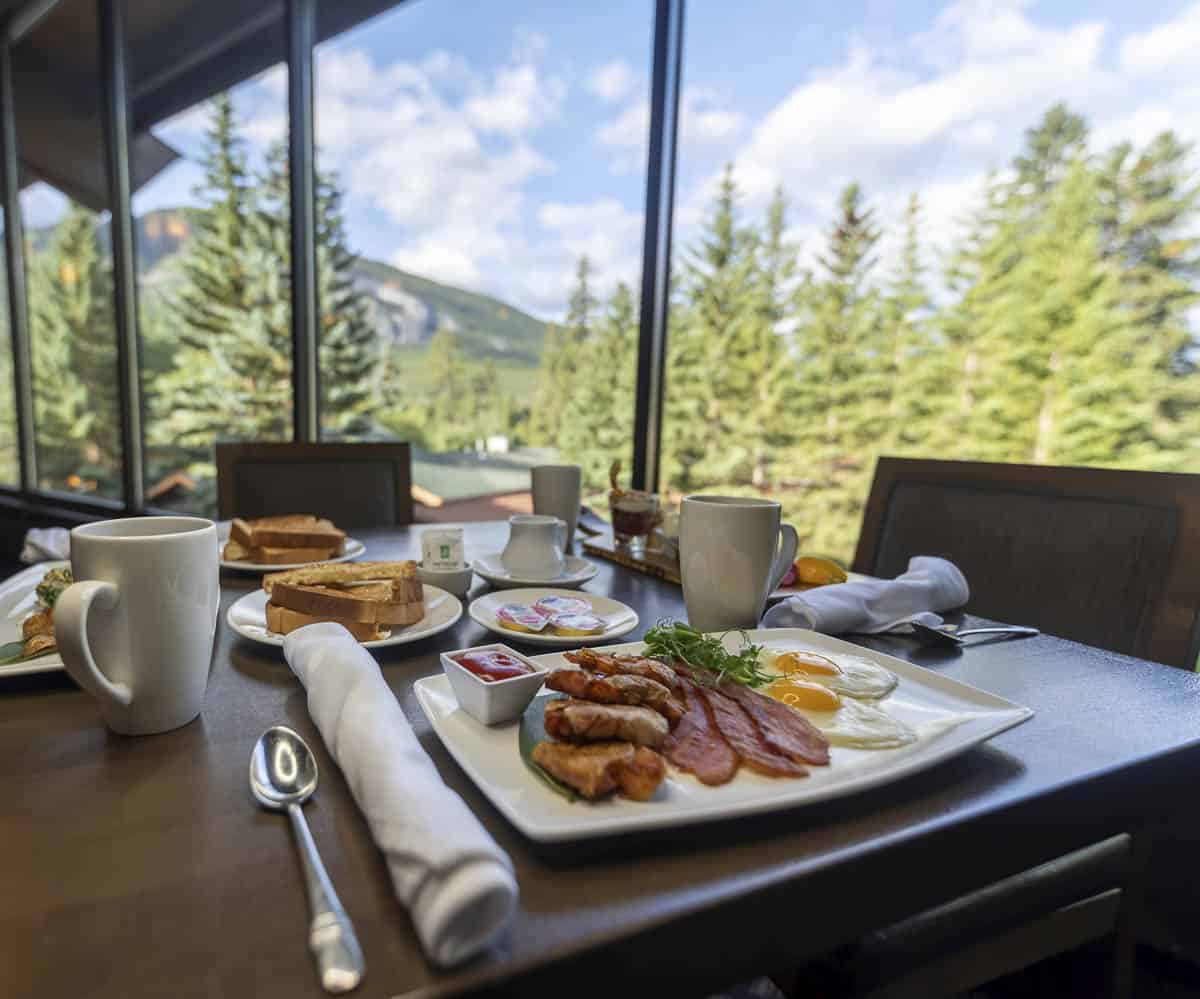 As for their a la carte breakfast menu, you'll find options such as Alberta steak and eggs, breakfast burritos, and a range of eggs Benedict to choose from. You can also build your own omelette, indulge in sweet treats such as buttermilk pancakes or brioche cinnamon French toast, or go for a healthier option such as a chia parfait bowl or vegan coconut muesli. Whatever you fancy for breakfast, Crave Mountain Grill has you covered.
Looking for more to do in Banff? We've got you covered!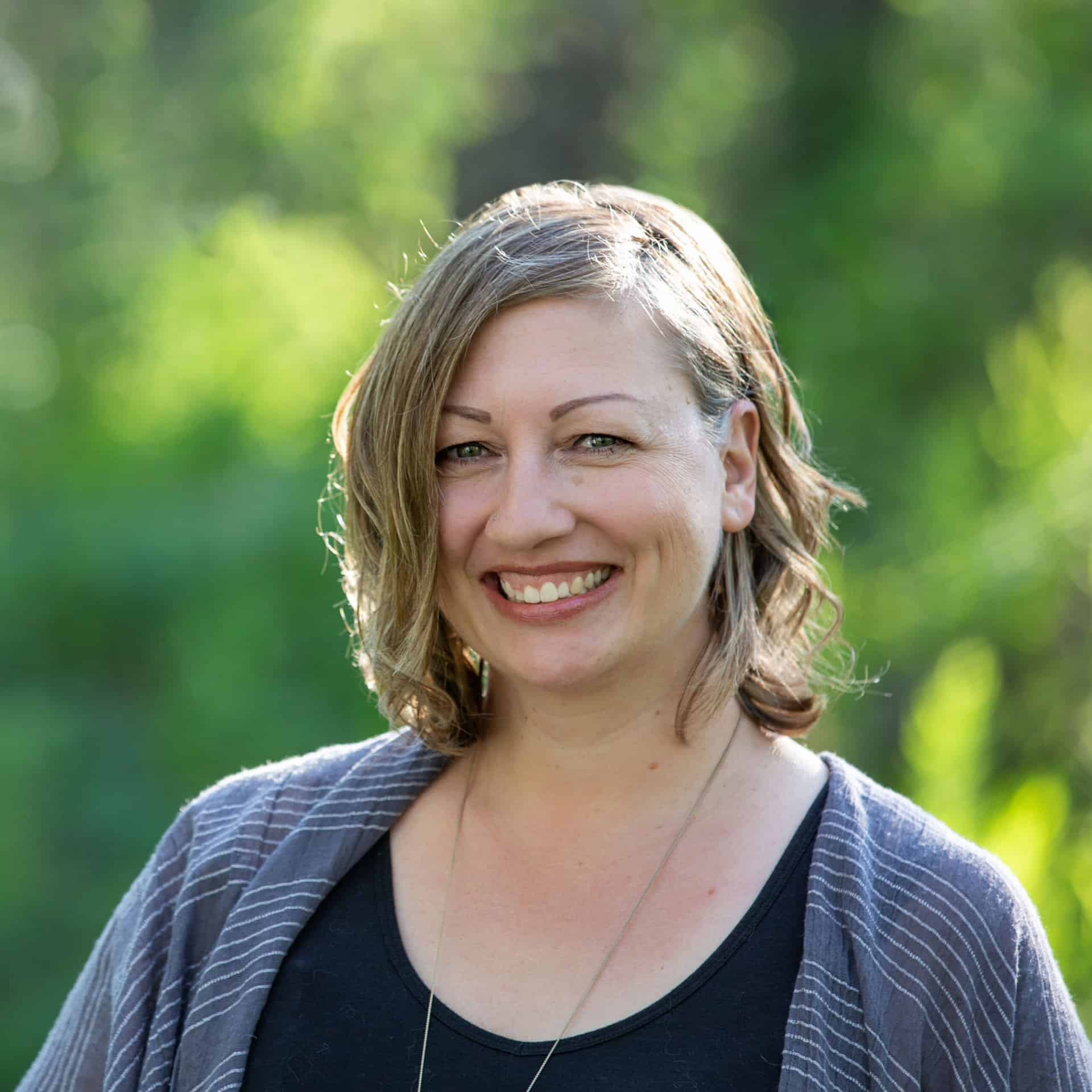 Dalene Heck is a co-founder of Road Trip Alberta. She was born in Edmonton, grew up in the Peace Country, and has ventured to almost every corner of Alberta and the world (she's travelled to 60 countries)! She is a serial blogger, the CEO of HMI Marketing, co-creator of the Trip Chaser card game, a leukemia-slayer, and cat whisperer.