Disclaimer: This page may contain affiliate links. Please review our full Terms and Conditions for more information and our Privacy Policy. Note that any pricing, operating hours, or other such information provided below may have changed since initial publication.
Compiled by the Road Trip Alberta team
Last updated on March 30, 2023
If you're looking for a fantastic destination for your next staycation, day trip, or Alberta holiday, consider Wetaskiwin! The small city is found only 35 minutes south of the Edmonton International Airport, making it a convenient place to visit whether you're adding it to a larger Alberta itinerary or simply want a fun new vacation spot. With its small-town vibe and extremely friendly atmosphere, you'll quickly feel right at home whenever you visit Wetaskiwin. And it helps that there are so many things to do in the city, from museums to festivals to shopping and more! Read on for all of the best things to do in Wetaskiwin, Alberta.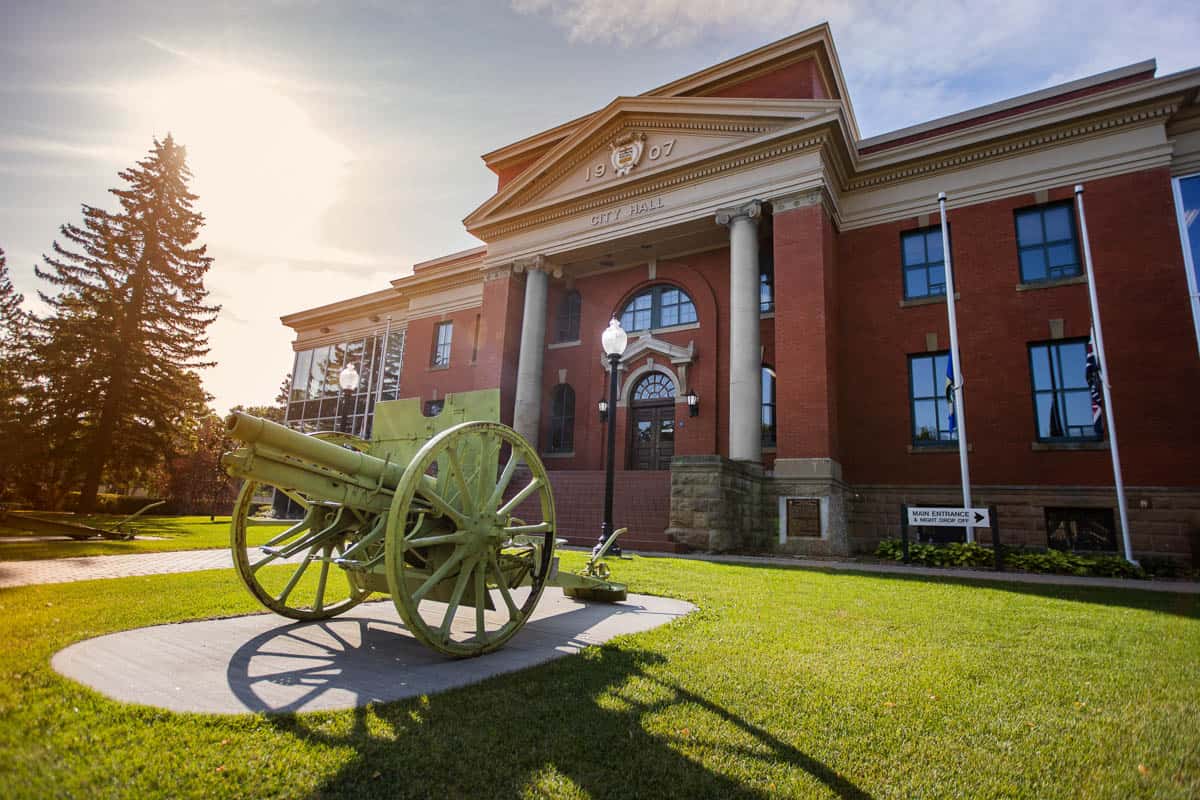 History and Information
The name Wetaskiwin comes from the Cree word wītaskiwinihk, which translates to "the hills where peace was made". This stems from a battle once waged between the Cree and the Blackfoot peoples in the area. By 1890, Wetaskiwin had become a whistlestop on the train line between Calgary and Edmonton, and its population began to grow; by 1901, the village became officially incorporated, and by 1909, there was a courthouse, town hall, water tower, churches, and several businesses.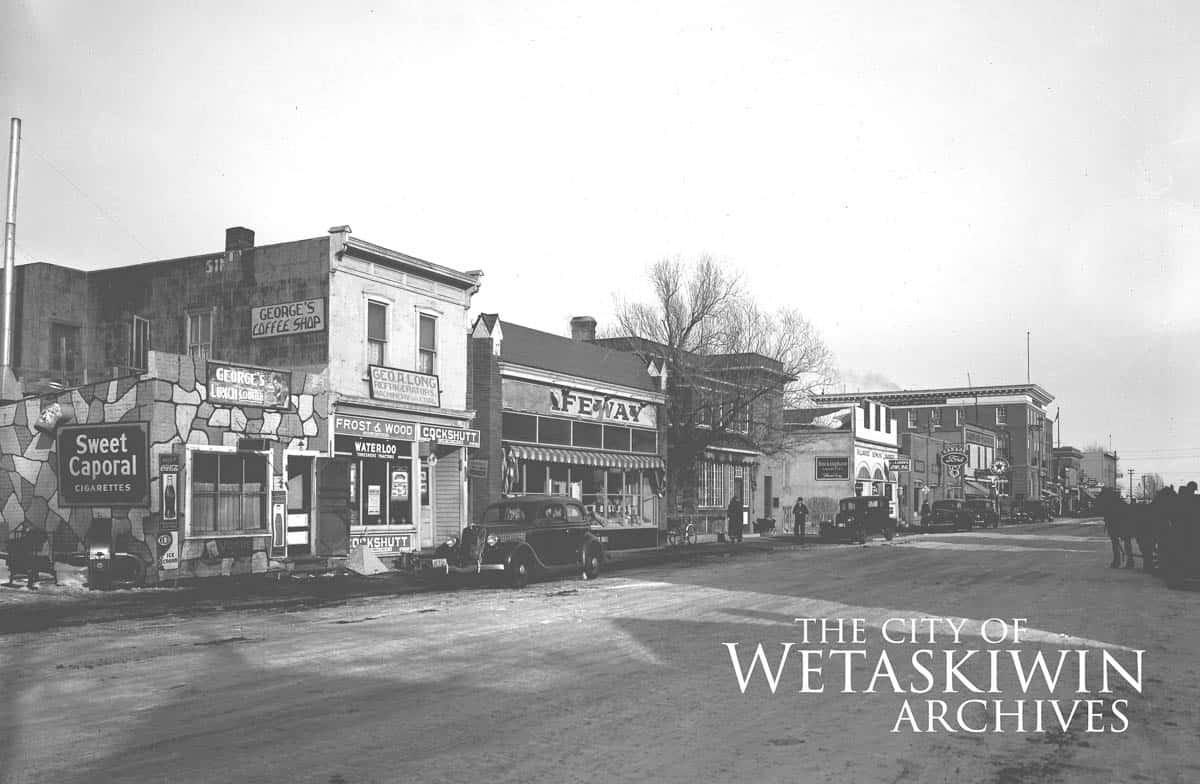 Today, Wetaskiwin is a beautiful place to live and visit; although a city, its small population gives it a welcoming, inclusive feeling. With a quaint city centre and plenty of things to do, Wetaskiwin is becoming a popular tourist destination for day trips from Edmonton as well as larger Alberta itineraries. Enjoy its walking paths, many cultural sites, tasty restaurants, and fun-filled events.
Land Acknowledgement
We would like to acknowledge that the places mentioned in this post are located on the traditional territories of the Indigenous peoples of the Treaty 6 region and the Métis Settlements and Métis Nation of Alberta, Regions 2, 3 and 4. We respect the histories, languages, and cultures of First Nations, Metis, Inuit, and all First Peoples of Canada, whose presence continues to enrich our community.
Getting Here
From Edmonton to Wetaskiwin
Getting from Edmonton to Wetaskiwin is extremely straightforward if you have your own vehicle. There are a few ways to get there. The first and fastest way is to take Highway 2 (QEII) towards Leduc and, from there follow the AB-2A highway for approximately 40 kilometres. The other popular route is to take Highway 2 to the turnoff for Highway 13 and then head east until you arrive in Wetaskiwin.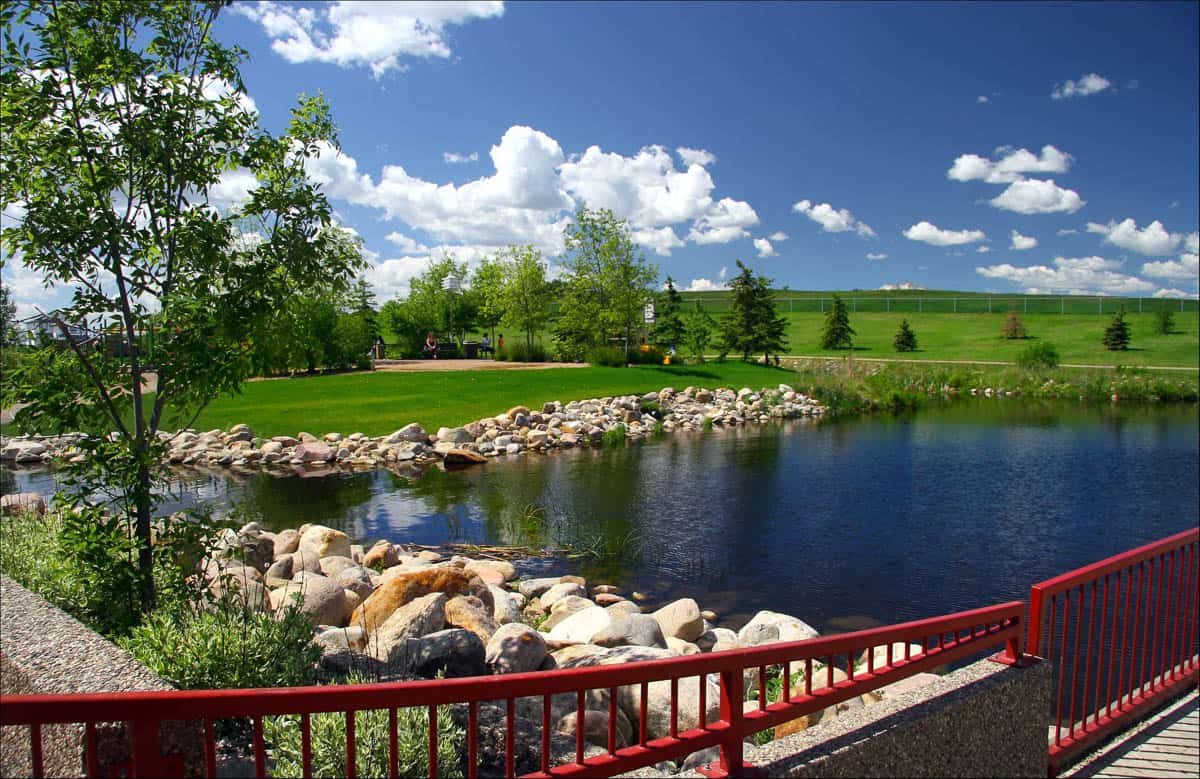 Unfortunately, there aren't currently any bus routes or other public transportation from Edmonton to Wetaskiwin.
Popular Events in Wetaskiwin
Rawhide Rodeo (June 9-11)
Location: 72 AB-13 #4214
Found at the Wetaskiwin Agricultural Society, the Rawhide Rodeo is an annual event with local animals and competitors. On top of the action of the rodeo, there are plenty of vendors and concession stands, as well as a pony race, cow milking contest and a beer garden. It's a celebration of the cowboy culture in Alberta, and is guaranteed fun for the whole family!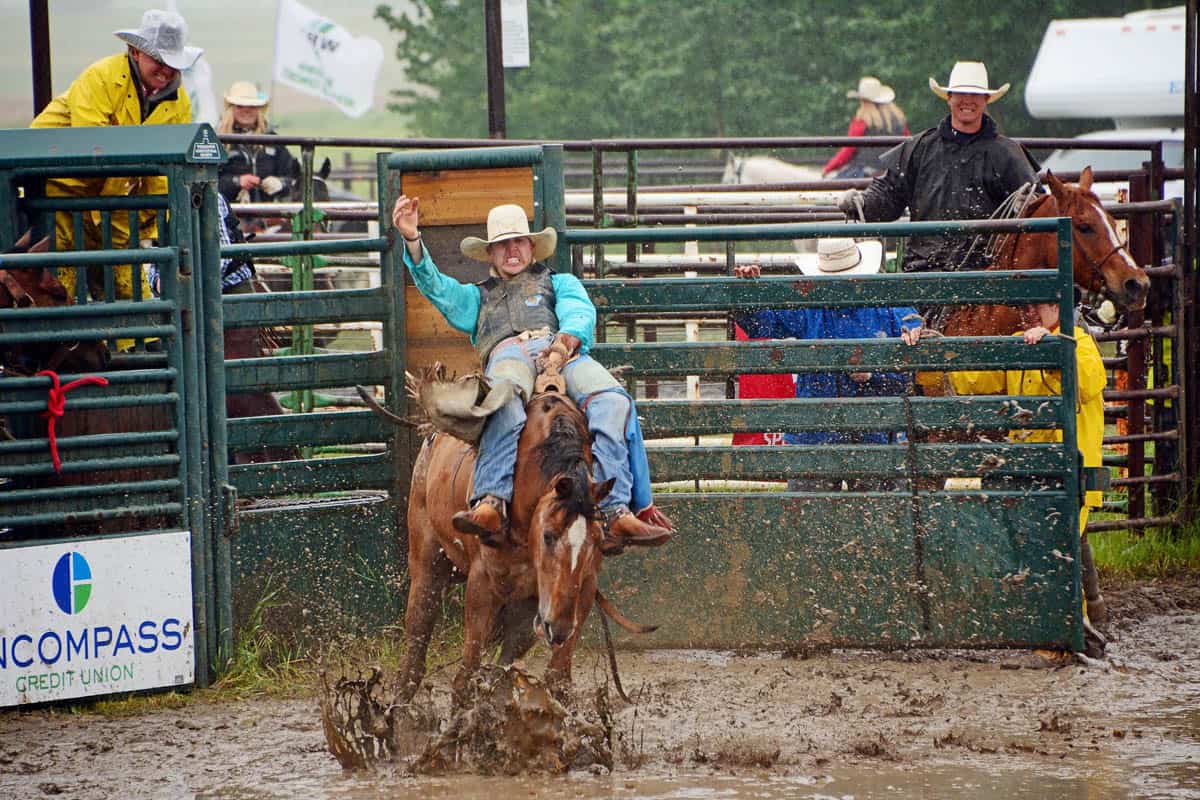 Reynolds-Alberta Museum Ultimate Car Show (July 8th)
Location: 6426 40 Ave
If you're a fan of automobiles, you must attend the Reynolds-Alberta Museum Ultimate Car Show. Featuring an amazing line-up of cars, walk around the grounds to take in everything from the classic cars to the modern ones. There are also demonstrations, food trucks, and tons of photo opportunities. Make sure to purchase your admission tickets in advance and try to arrive as early as possible, as the event fills up quickly!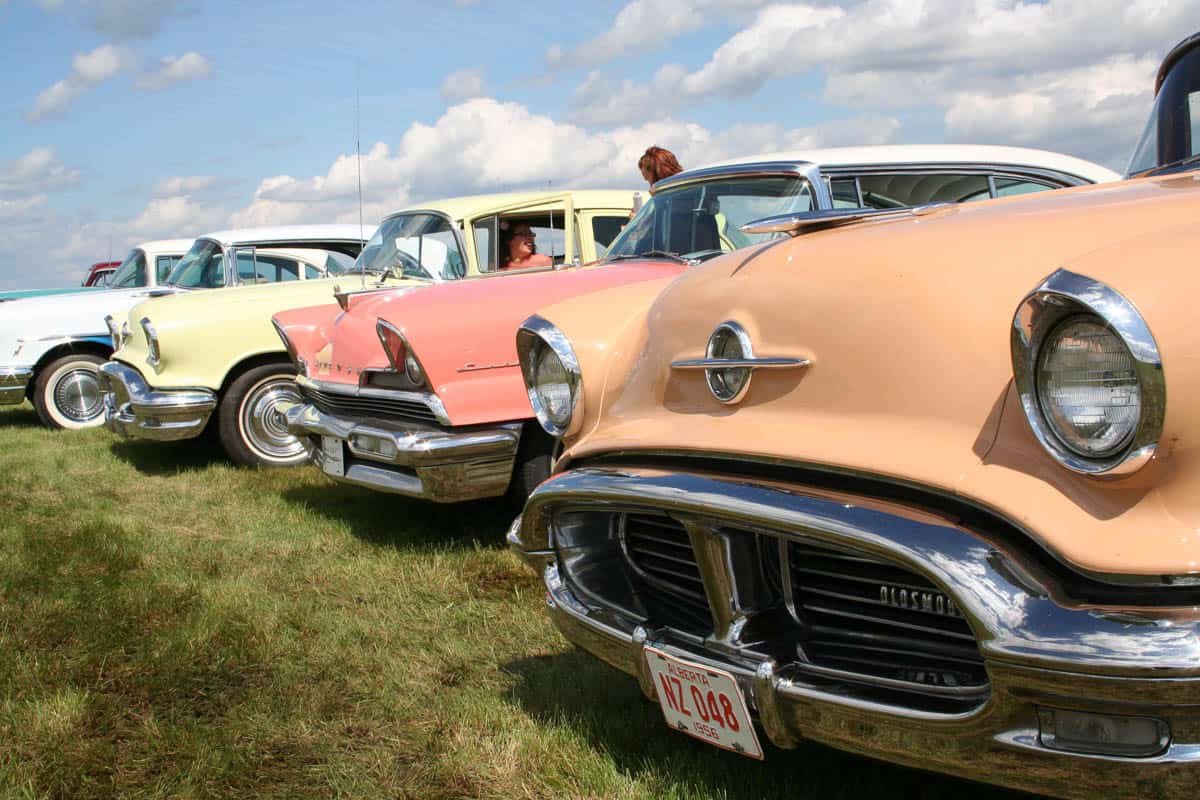 Wetaskiwin Arts & Music Festival (July 15)
Location: Jubilee Park
Founded in 2017, the Wetaskiwin Arts and Music Festival aims to bring everyone who loves the arts together in one space. This year, that space is in Jubilee Park in the city's downtown! This free family event has plenty of live music, food vendors, and local artists, making it a true celebration of all things cultural. A wonderful way to highlight all of the local talent, it's well worth a visit to Wetaskiwin just to attend this festival; it's a jam-packed day of music, art, and, most importantly, fun.
NASCAR Pinty's Bayer 300 (July 21-22)
Like fast cars? Who doesn't?! Get your tickets for NASCAR Pinty's Bayer 300 at the Edmonton International Raceway in order to experience this fast-paced event. With an action-packed Friday evening and full-day Saturday, there's plenty to keep you busy, including a meet and greet with the drivers, and, of course, lots and lots of racing. Even people without much NASCAR knowledge will have a great time at this event!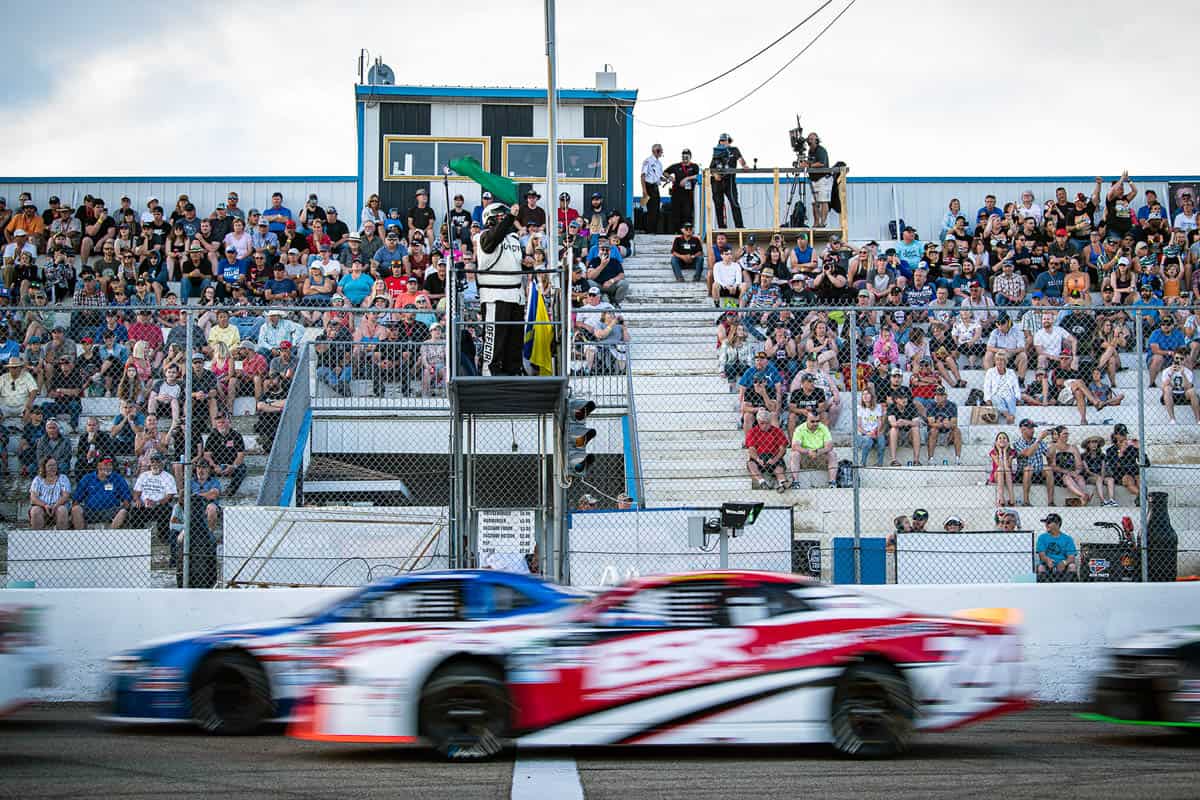 Other Things to do in Wetaskiwin
Reynolds-Alberta Museum
Location: 6426 40 Ave
By far one of the most popular things to do in Wetaskiwin, the Reynolds-Alberta Museum is all about celebrating machines. Open since 1994, the museum has more than 500 vehicles, 130 aircraft, and 5,000 pieces of agricultural and industrial equipment in its collection. Perfect for history buffs and for those who want to learn more about the machinery that shapes Alberta's past and present, the Reynolds-Alberta Museum often has fun events and activities throughout the year, too!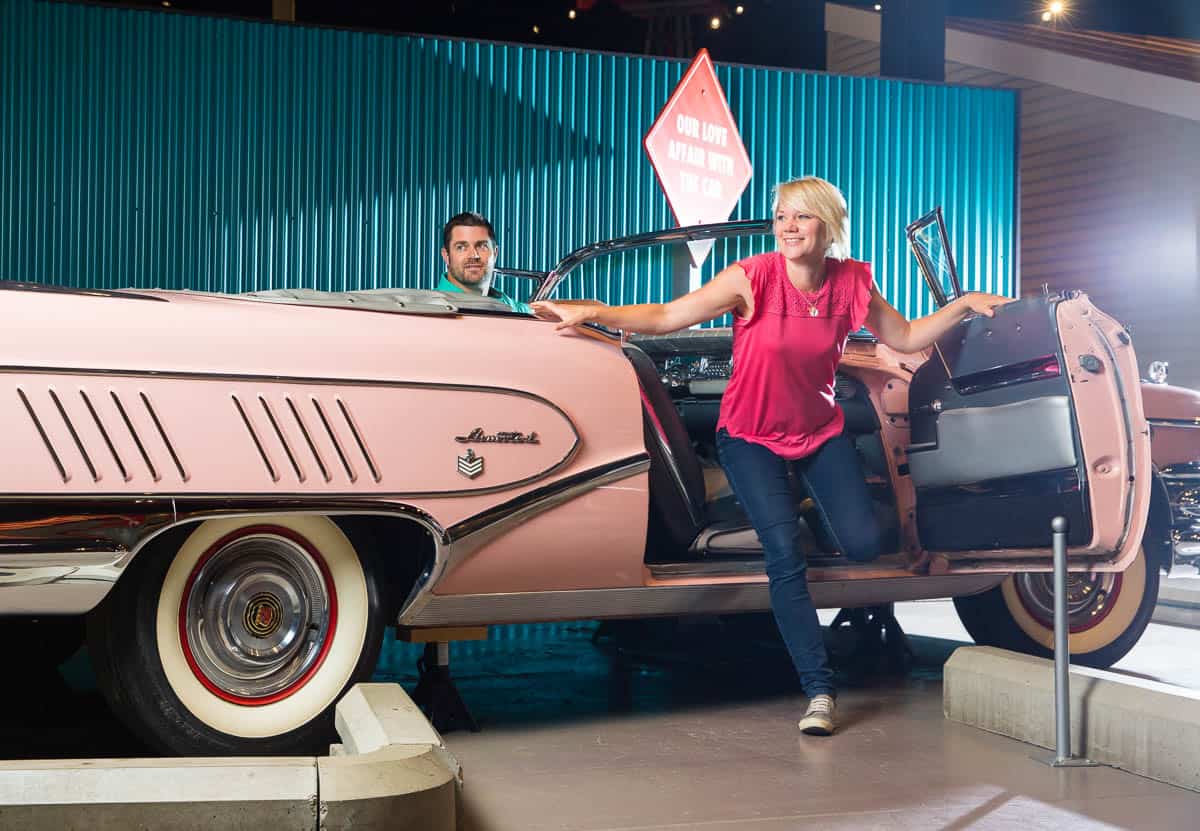 Edmonton International Raceway
Location: 244047A, Township Rd 464
That's right… the Edmonton International Raceway is actually found just outside Wetaskiwin! Head to Western Canada's only NASCAR-sanctioned race track for loads of excitement and a fantastic day out. With plenty of race days throughout the summer, racing fans will have plenty to choose from every weekend. Have the need for speed yourself? The Edmonton International Raceway also offers race car experiences; you can drive one of their race cars, drive your own car on the oval, or take a ride with an experienced race car driver!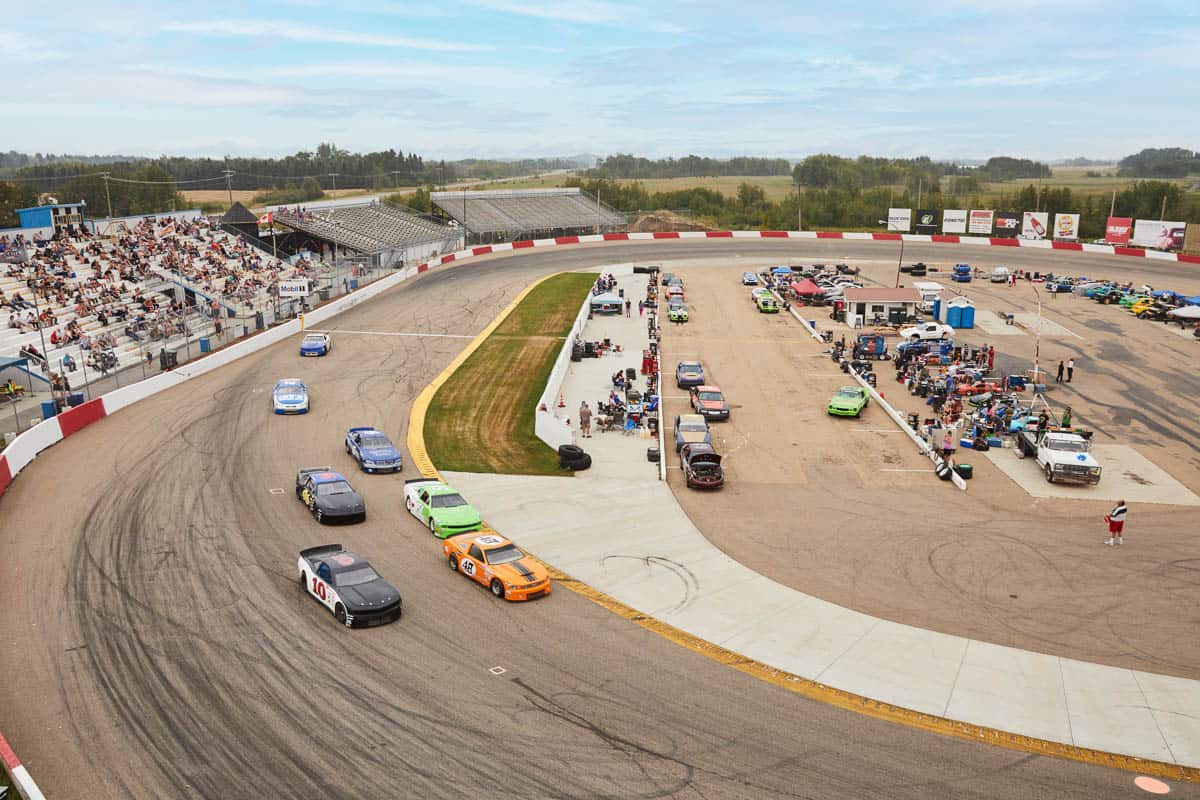 Manluk Theatre for the Performing Arts
Location: 5002 53 Ave
The Manluk Theatre for the Performing Arts is a non-profit community theatre where you can find a variety of events, all fueled by the local passion for the arts. This summer, get excited about the following events:
Story in My Pocket: MaryAnn Lippiatt. Be engaged in this interactive audiovisual extravaganza of multicultural storytelling techniques, including draw and tell, instruments, costumes, and more. This show is geared towards elementary school-aged children on June 15th at 2 pm.
Blackpool Band. This folk band from Westerose, Alberta, will play originals and covers from country blues to harmonic and lyrical folk songs on July 5th. Before the show, a buffet meal will be served (at the Wetaskiwin Legion).
Punch Drunk Caberet. Enjoy this high-energy mix of rockabilly swing, glam blues, and 80's era anthemic rock, and come ready to sing along! This multi-award-winning, festival favourite is a part of the Wetaskiwin Arts and Music Festival on July 15th at 8 pm.
Charlie Jacobson Band. This Alberta musician, songwriter and multi-instrumentalist, is bringing his own brand of blues to the stage as a part of the Edmonton International Raceway NASCAR Bayer 300 event. Don't miss this energetic show on July 20th at 8pm.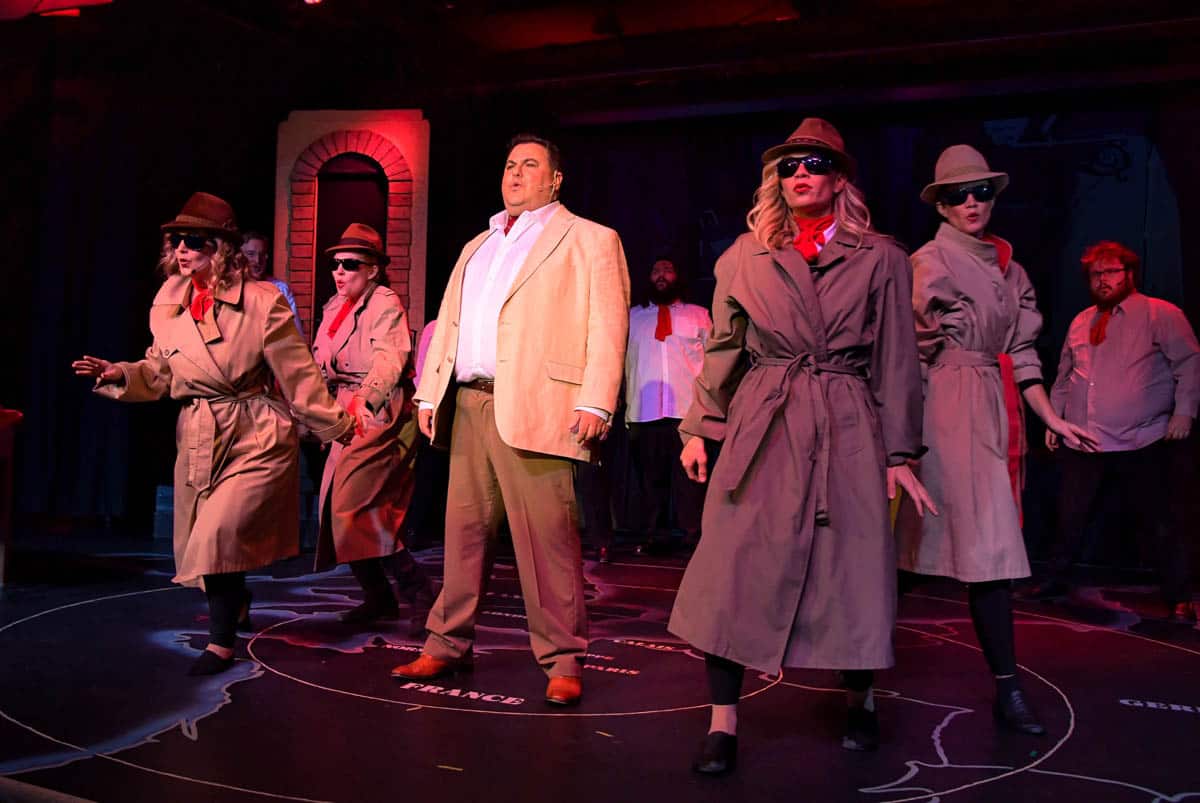 Montgomery Glen Golf & Country Club
Location: Township Rd 464 Alberta 13, AB-2A
Anyone who's a fan of golf has to check out the Montgomery Glen Golf and Country Club, a beautiful course just outside of Wetaskiwin. This full-service golf facility – celebrating its 100th year in 2023! – has a championship golf course, driving range, practice putting green, and a welcoming clubhouse, Glens Grill (see below on where to eat in Wetaskiwin). Surrounded by beautiful landscapes, the course has plenty of challenges to keep all levels of golfers happy, including water hazards and strategically planted trees. The 12th hole is often a favourite due to the lovely creek running alongside it!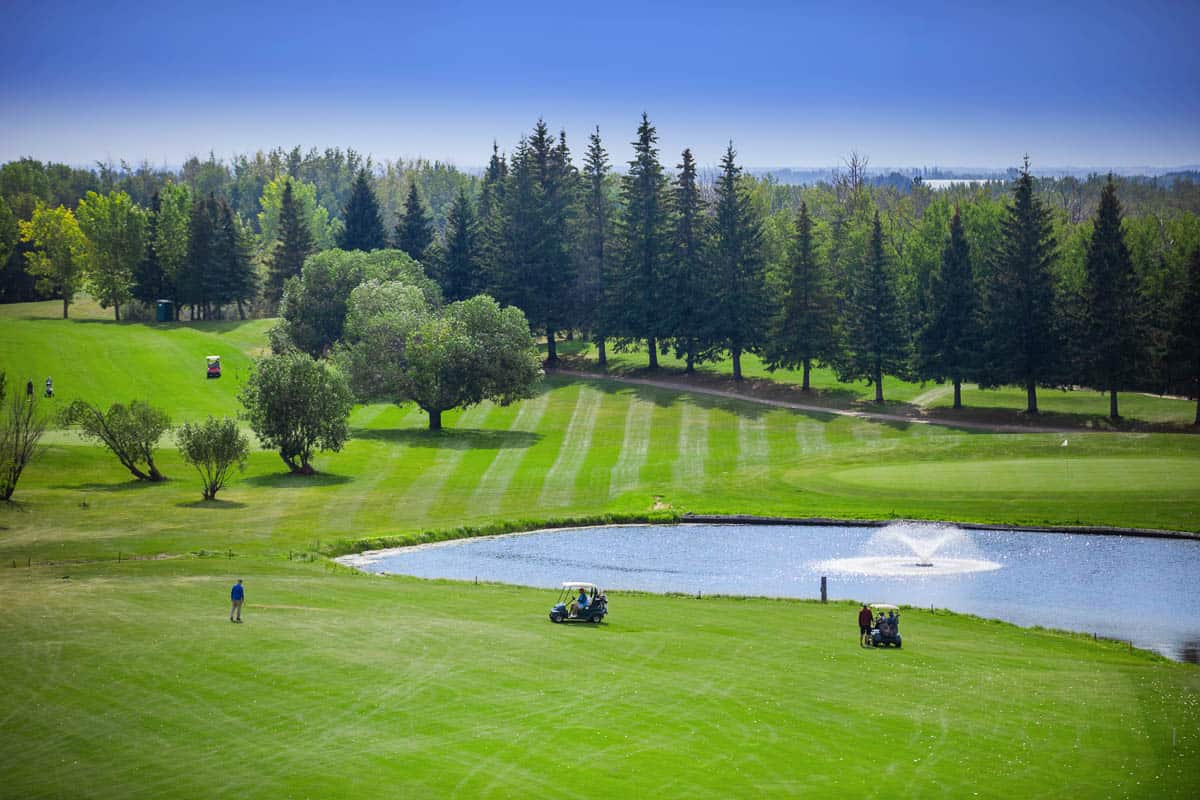 Wetaskiwin District Heritage Museum Centre
Location: 5007 50 Ave
Head to the Wetaskiwin District Heritage Museum Centre to visit Wetaskiwin's oldest museum. Officially opened in 1986, the museum is run by a passionate group of people who aim to preserve the history of the small city. Located within one of the most iconic buildings of Wetaskiwin – the former Star Trading Co. General Store – the museum has a terrific array of exhibits and collections that highlight the city's history. It is one of the very best things to do in Wetaskiwin, and a great way to learn about the area!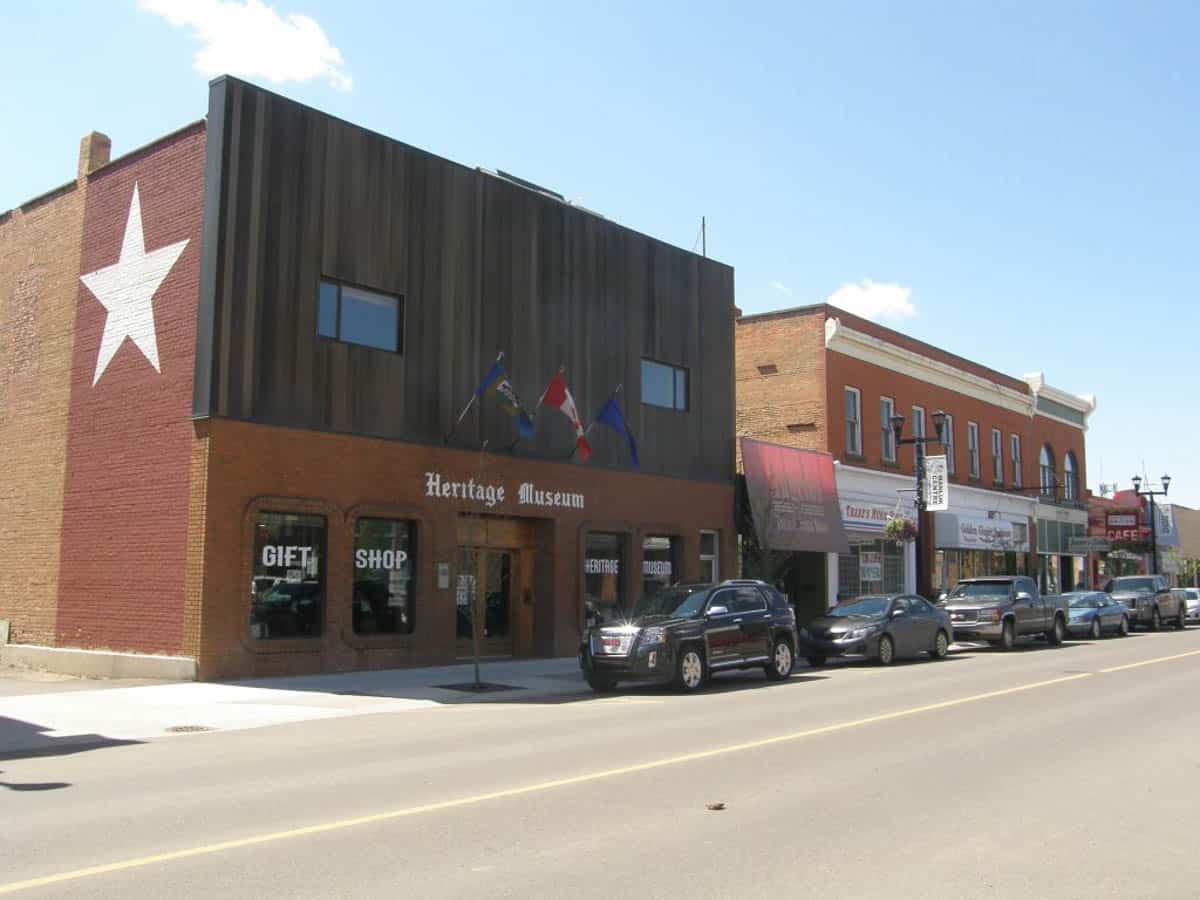 Manluk Centre
Location: 4514 50 Ave
If you love the water, make your way to the Manluk Centre, where you'll find a ton of aquatic facilities for you to enjoy including two waterslides, a competition pool, a kiddie pool, a leisure pool, a lazy river, and a steam room. The centre also has a fitness area if you're keen on squeezing in a workout while you're there.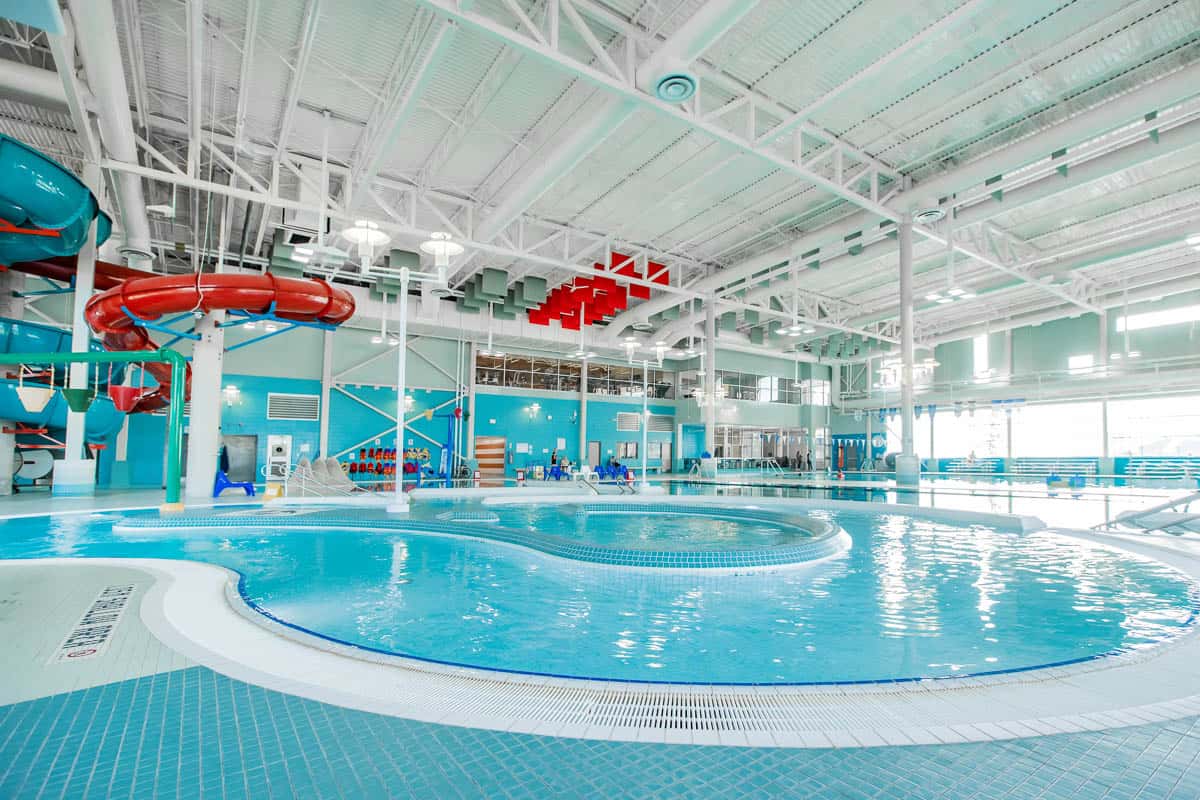 Shopping in Wetaskiwin
Wetaskiwin Farmers Market
Location: 4214 72 Avenue (Hwy 13 East)
Everyone loves a good farmers' market, right? The Wetaskiwin Farmers' Market is a great place to pick up all of your favourite local products, including jams, honey, vegetables, berries, and baked goods, as well as home goods, beauty products, and more. Note the summer and winter hours: Winter (October to May) hours are from 3 pm – 6 pm and summer (May to Septmeber) hours are from 3 pm until 7 pm, every Wednesday at the Wetaskiwin Agricultural Grounds. Be sure to bring a few tote bags to carry home all of the amazing goodies you'll find here!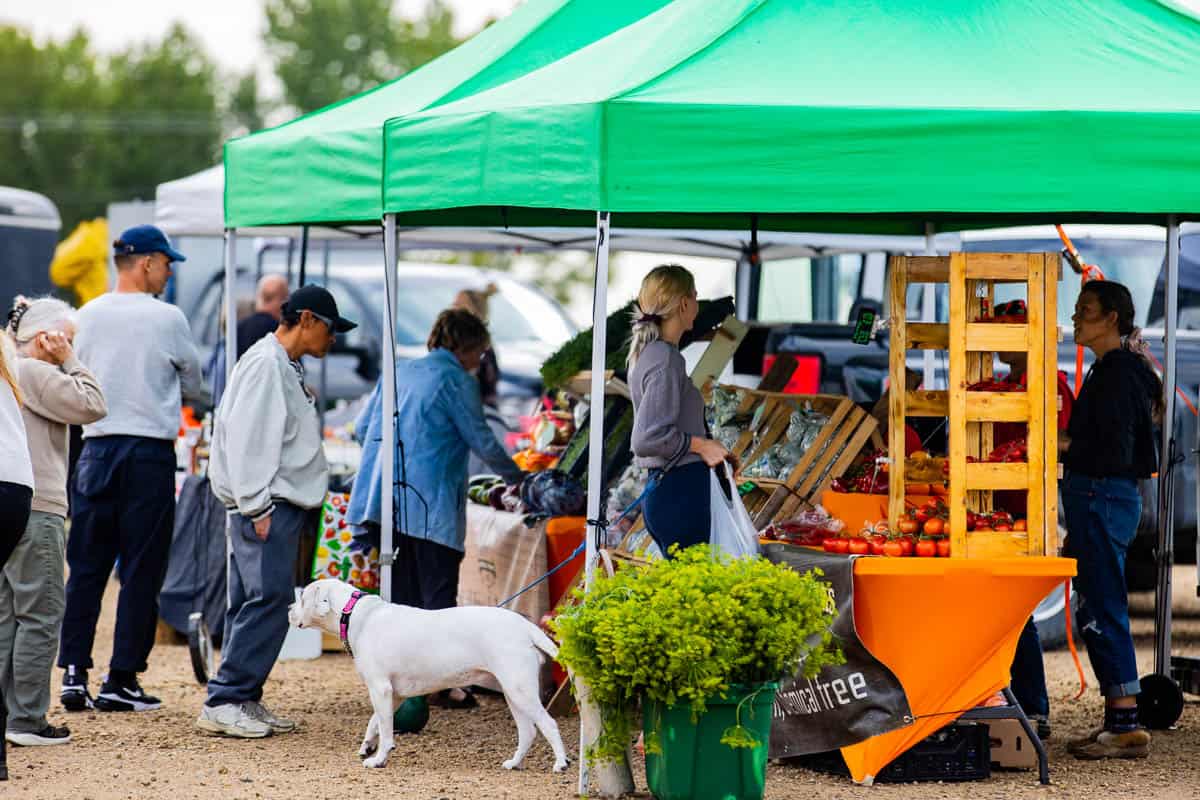 Local Roots Floral & Design
Location: 5011 51 St
Stop into Local Roots Floral and Design for the most beautiful floral arrangements and bouquets. These garden-inspired pieces feature unique flowers from around the world to ensure that your arrangement is exactly what you want it to be, whether it's a bouquet for a special occasion, an event installation, or a wedding! And beyond just flowers, they also have a selection of boutique adult and children's clothing as well as charming gifts we'll sure you'll love.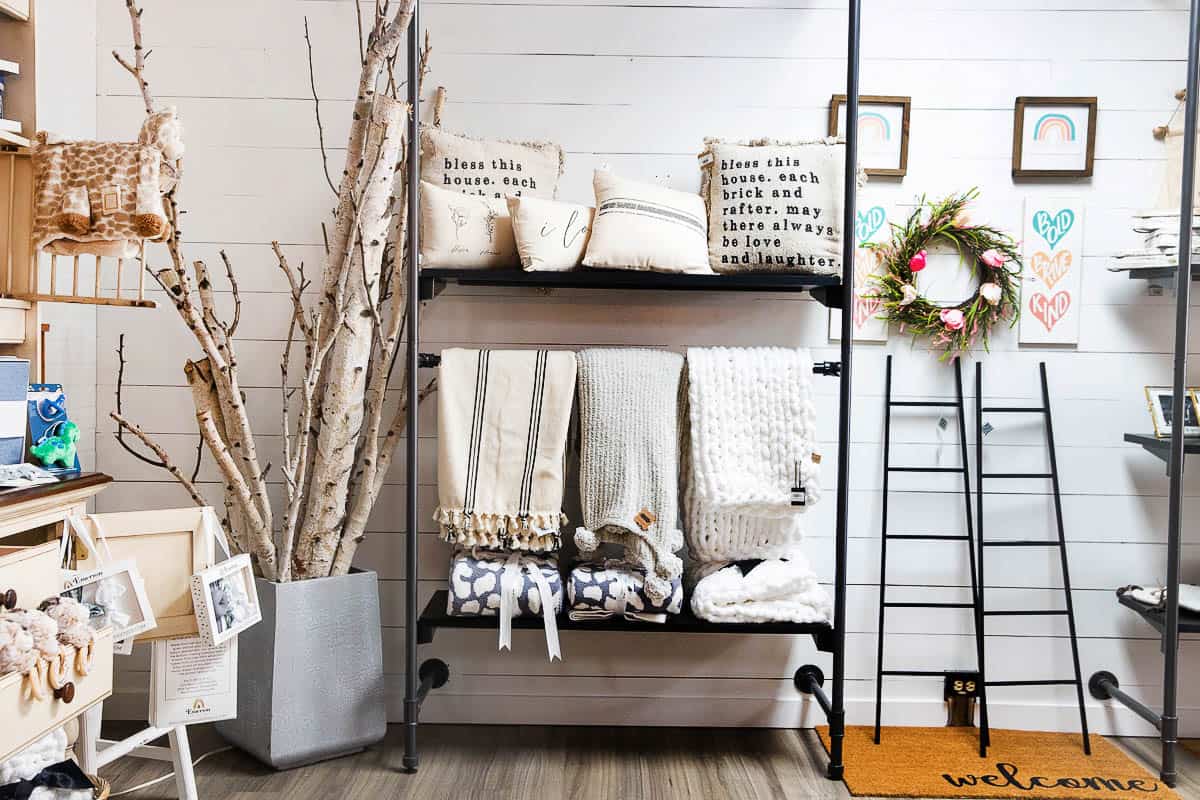 French's Jewellery
Location: 5018 50 Ave
Found in the heart of downtown Wetaskiwin, French's Jewellery is the place to go when you're looking for high-quality jewelry in town. With engagement rings, watches, necklaces, earrings, bracelets, and more, you can choose from an assortment of fine jewelry; that being said, they also sell handbags, keychains, wallets, and other fashion products. With a history that dates back more than 100 years, visiting French's Jewellery is a rite of passage in Wetaskiwin.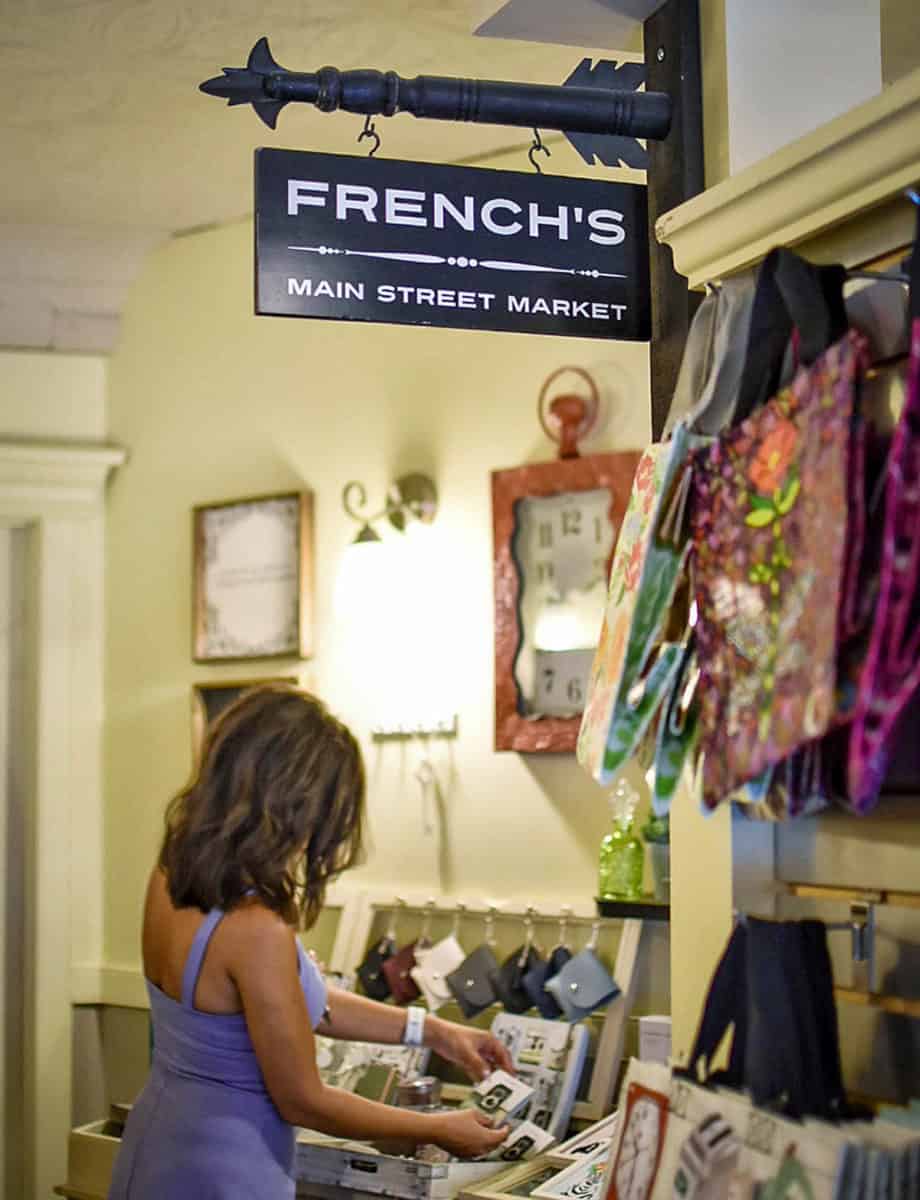 Wild West Gallery
Location: 3725 56 St (inside Wetaskiwin Mall)
Featuring the largest collection of seed beads in Central Alberta, the Wild West Gallery is a must-visit for anyone passionate about or interested in beading and crafting. There are many one-of-a-kind Indigenous gifts and products for sale, including blankets, jewellery, bags, and more, and you can also find ribbons, hides, fabric, and powwow supplies.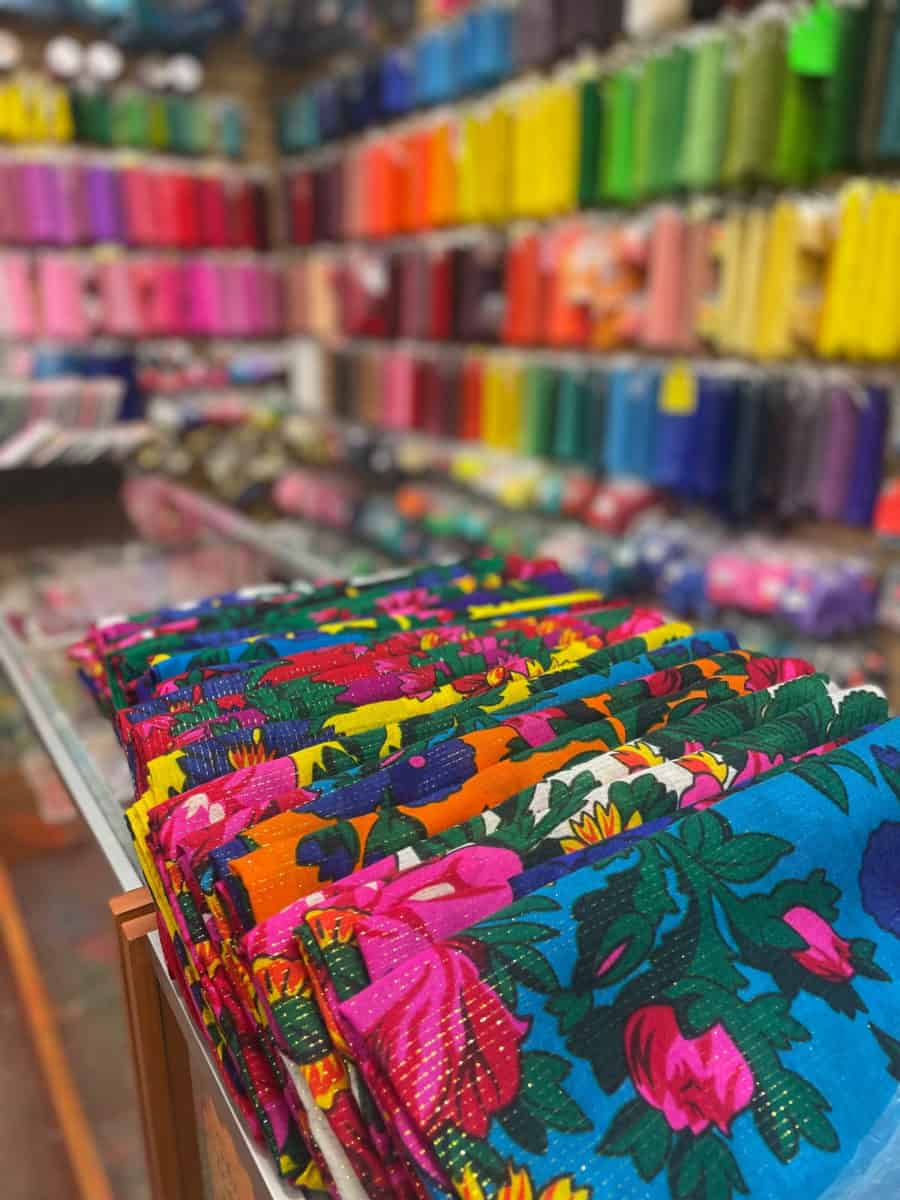 4901 Marketplace
Location: 4901 49 St
Shop at 4901 Marketplace for unique gifts and products. This artisan marketplace and boutique features tons of local goods, including housewares and decor, from a variety of vendors. With an aim to showcase and support Canadian makers and artists, there are plenty of reasons to shop at 4901 Marketplace when you're in Wetaskiwin.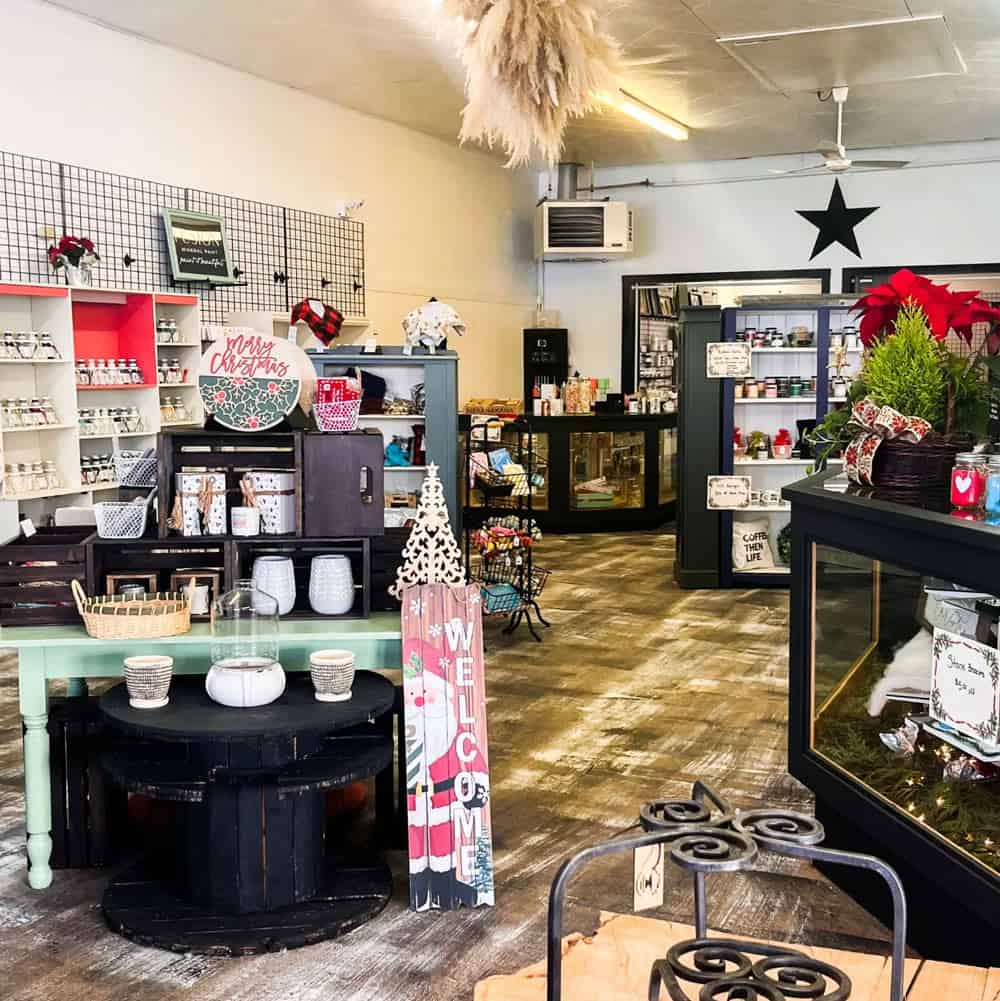 Heritage Museum Star Store
Location: 5007 50 Ave
Head to the Wetaskiwin and District Heritage Museum Centre to visit the Star Store, where you can find an assortment of items that honour the history of the building and its general store roots. Shop for old-fashioned candy, toys, jewelry, crystals, and many accessories by Indigenous artists. There are also weaving, knitting, and spinning supplies for sale as well as a small café called Beans Coffee Corner where you can purchase coffee, tea, and baked goods.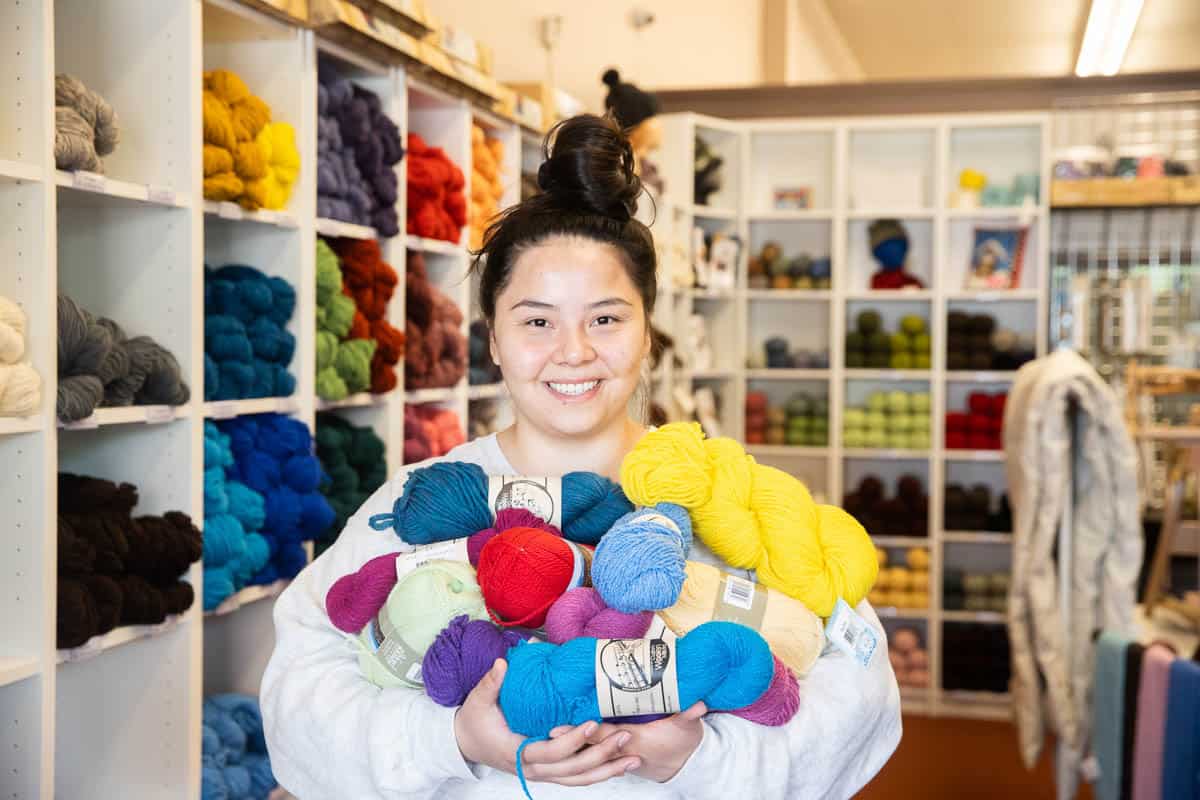 Where to Stay – Best Hotels in Wetaskiwin
Best Western Wayside Inn
Location: 4103 56 St
If you're looking for convenience and comfort while staying in Wetaskiwin, choose the Best Western Wayside Inn. This cozy hotel is easy to get to from the highway and downtown Wetaskiwin, plus it has all of the major amenities one might need: an onsite restaurant (see "where to eat" below for more), a fitness centre, and high-speed wifi. Even better: the hotel is pet-friendly, so the entire family – including Fido – can enjoy a stay here!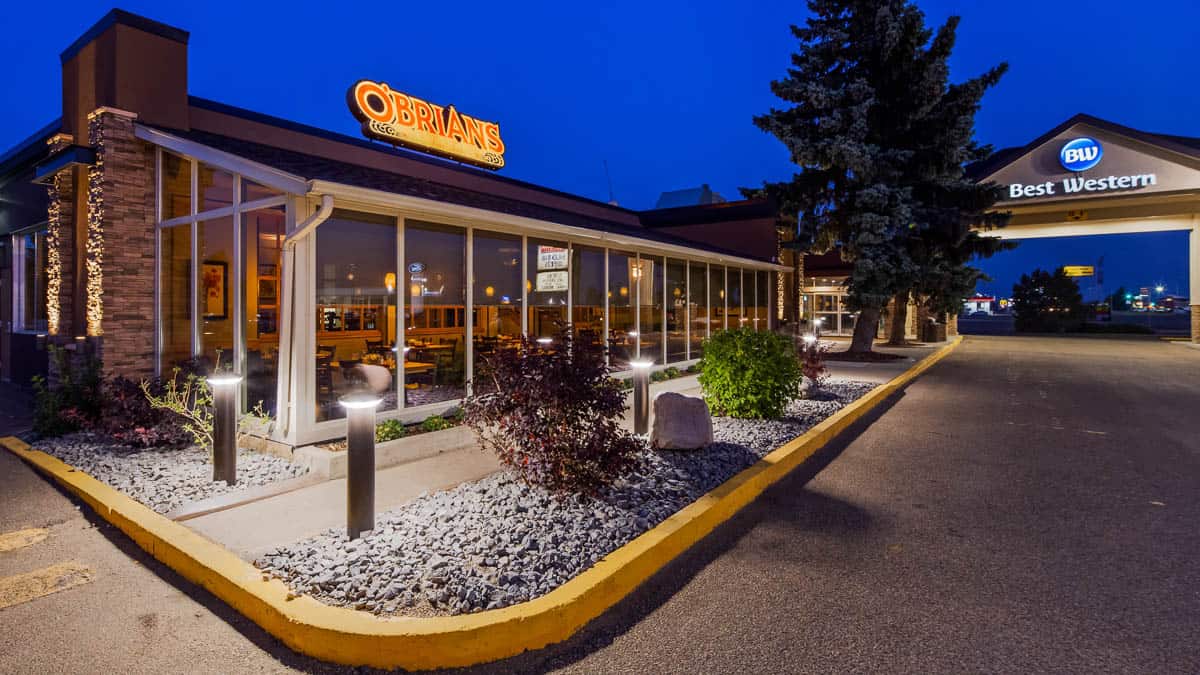 Westview RV Park & Willow Inn
Location: 243019c, AB-13
With a mix of hotel rooms and full-service camping at the Westview RV Park and Willow Inn, this spot is a great choice for your stay in Wetaskiwin. Found on the outskirts of the small city, the inn has three beautiful rooms, all of which have modern decor, plush bedding, and many other amenities to make you feel right at home. Camping, or bringing your own RV? The RV Park is phenomenal, with free hot showers, free wifi, a vast playground and zipline, a basketball hoop, a volleyball court, a fish pond, and walking paths, to name a few.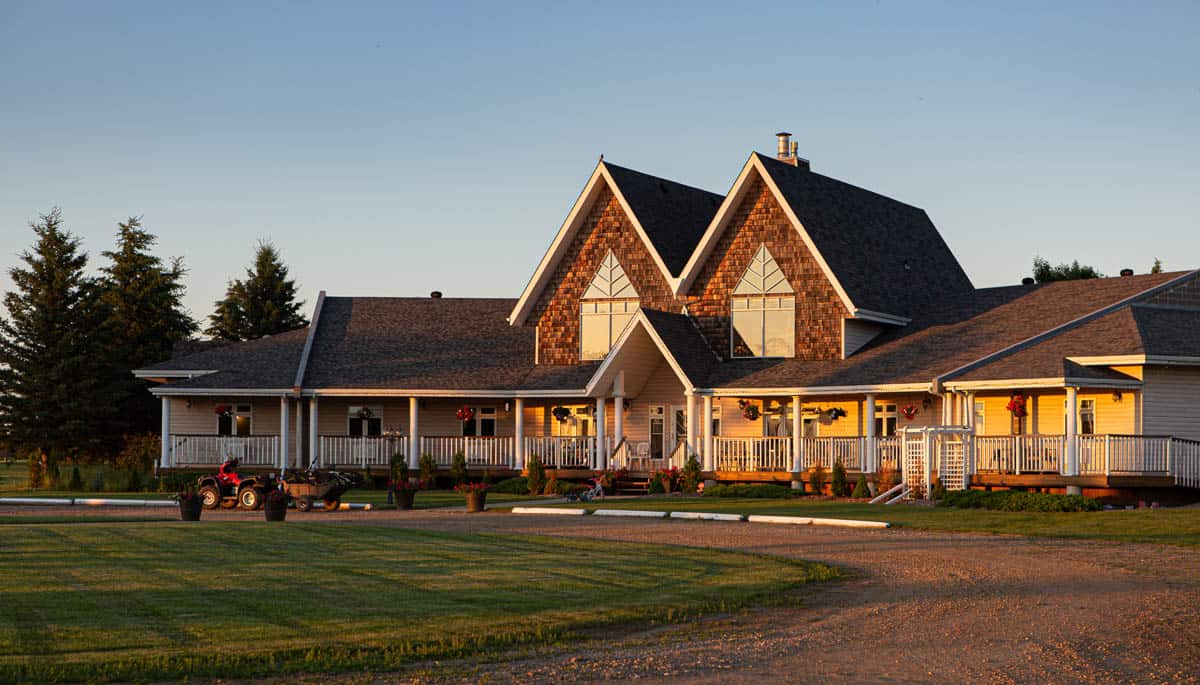 Where to Eat – Best Restaurants in Wetaskiwin
Huckleberry's Café
Location: 3840 56 St
Open for lunch and dinner every day but Sunday, Huckleberry's Café in Wetaskiwin is an excellent spot to have a meal. Established in 1993, the café has been offering farm-to-table cuisine long before it became trendy! The menu is filled with all-natural, fresh, and local ingredients, so you can enjoy dishes such as Alberta beef burgers, local bison sausage, certified Angus beef steaks, and more. Try the dill pickle soup… it's famous!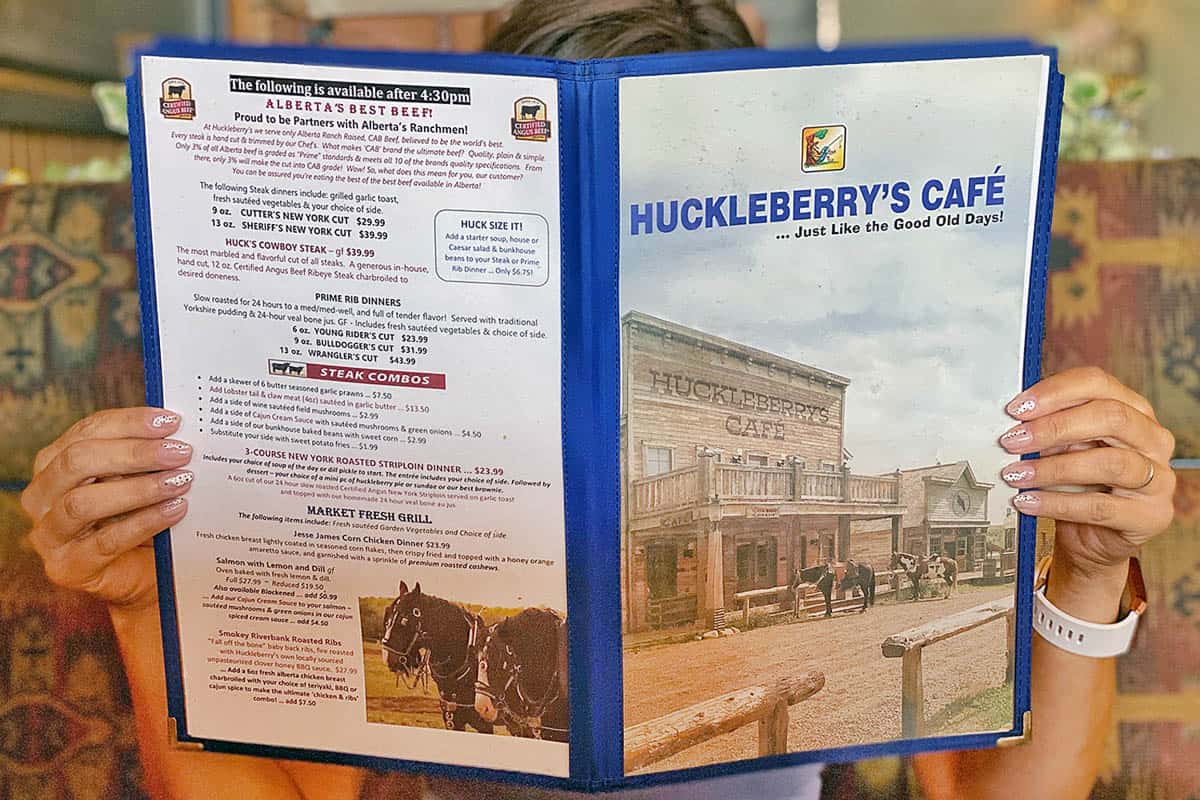 Barneys' Pub & Grill
Location: 4103 56 St
Found within the Best Western Wayside Inn, Barney's Pub and Grill has a fantastic selection of hearty, tasty meals for you to enjoy, including wings, burgers, fish and chips, sandwiches, steak, and so much more. The starters are particularly good, with offerings such as deep-fried pickles, maple bacon poutine, and a delicious appetizer platter; combine those with a pint of one of their local craft beers on tap, and it's a guaranteed great night out!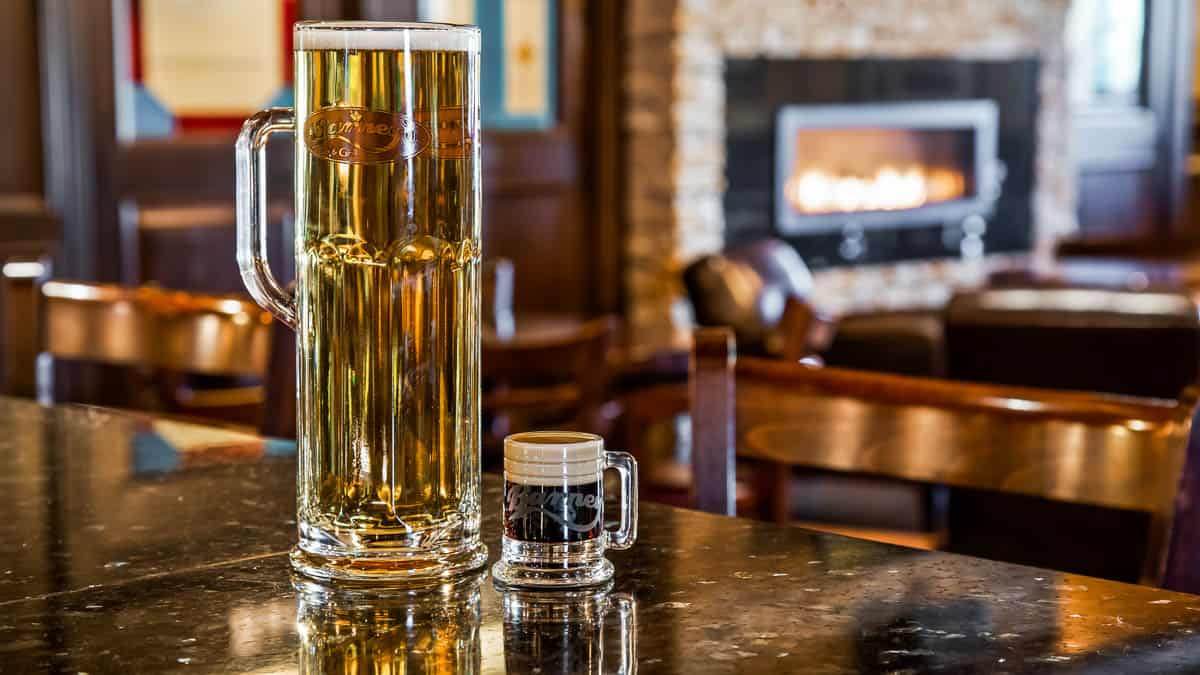 Beans Coffee Bar & Bistro
Location: 4814 56 St Unit 114
If you're searching for the best latte in Wetaskiwin, look no further than Beans Coffee Bar and Bistro. Open for breakfast, lunch, coffee, and snacks, this cozy café is locally owned and operated. With exceptionally friendly service, delicious homemade baked goods, and a wonderful selection of fair trade coffee, it's no wonder this is one of the most popular spots in Wetaskiwin! Try the made-to-order paninis on homemade focaccia, one of their drool-worthy scones, or on Tuesdays, the famous taco salad.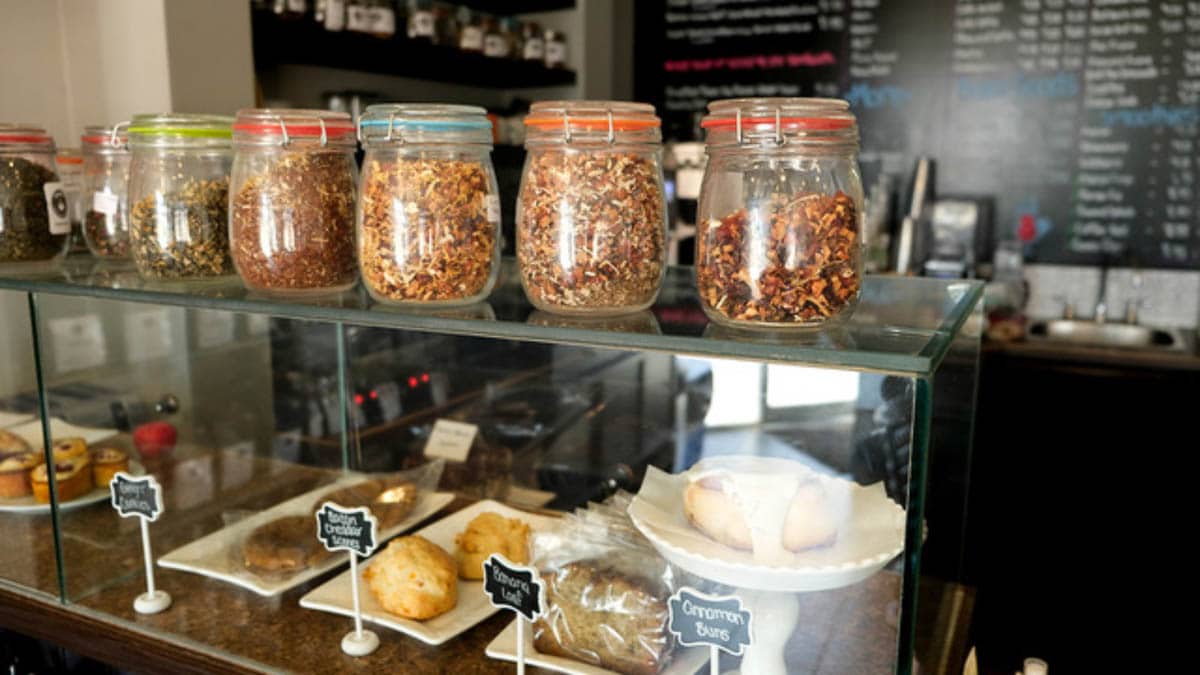 Fresh Grill Kitchen
Location: 5001 50 Ave
Focusing on serving the best steaks and barbecue in Wetaskiwin, Fresh Grill Kitchen is a family-run restaurant known for its fine dining in a modern setting. On the menu, you'll find lots from the grill, including AAA steak and ribs. There are also mouthwatering pastas, salads, fish, chicken, burgers, stir fry, and plenty of starters to share around the table; make sure to try their Sunday brunch, too. Wash it all down with one of their excellent specialty cocktails, hi-balls, or draft beers!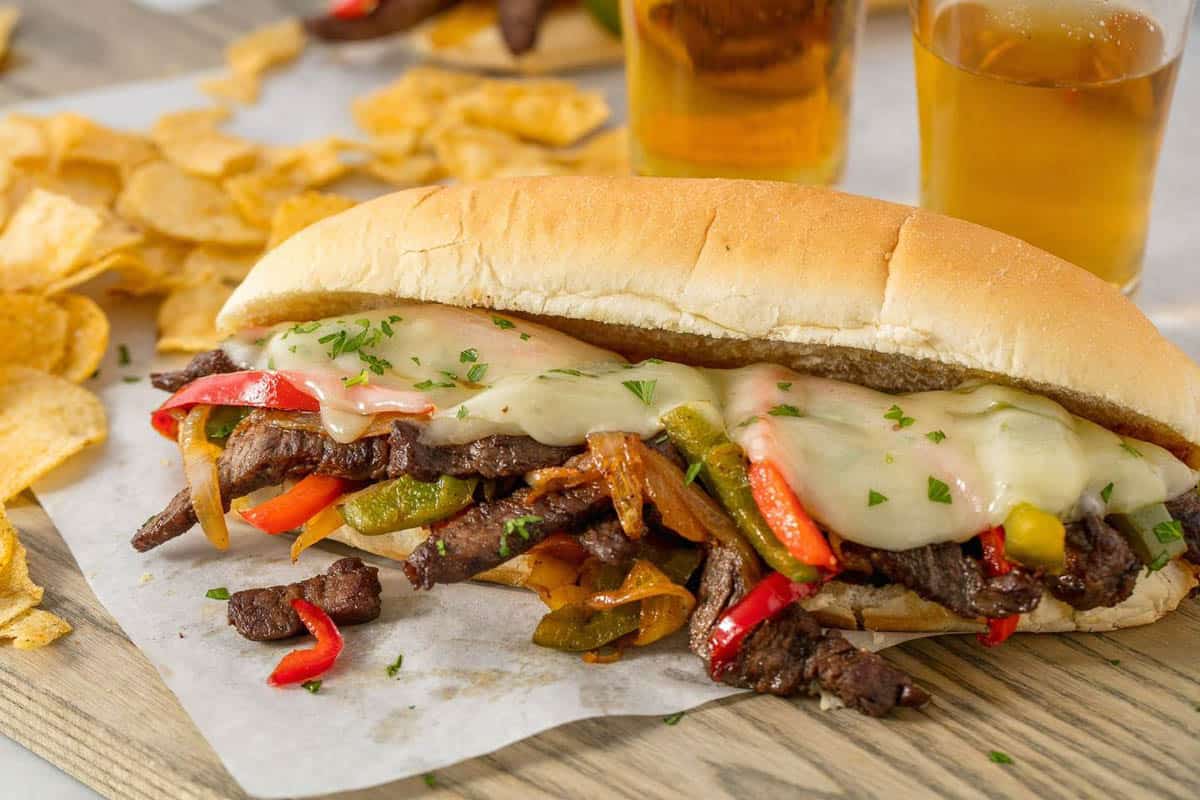 The Glens Grill
Location: Township Rd 464 Alberta 13, AB-2A
With a dining room, bar, and patio, The Glens Grill is a perfect spot to eat after a great game of golf at the Montgomery Glen Golf and Country Club or as part of your Wetaskiwin itinerary. Focusing on local and fresh ingredients, the elegant dining room serves farm-to-table meals of burgers, sandwiches, salads, and more, all with a unique and innovative twist. Try the watermelon and feta salad, the coconut fried chicken burger, or the brisket beef dip, all with a panoramic view of the golf course in front of you!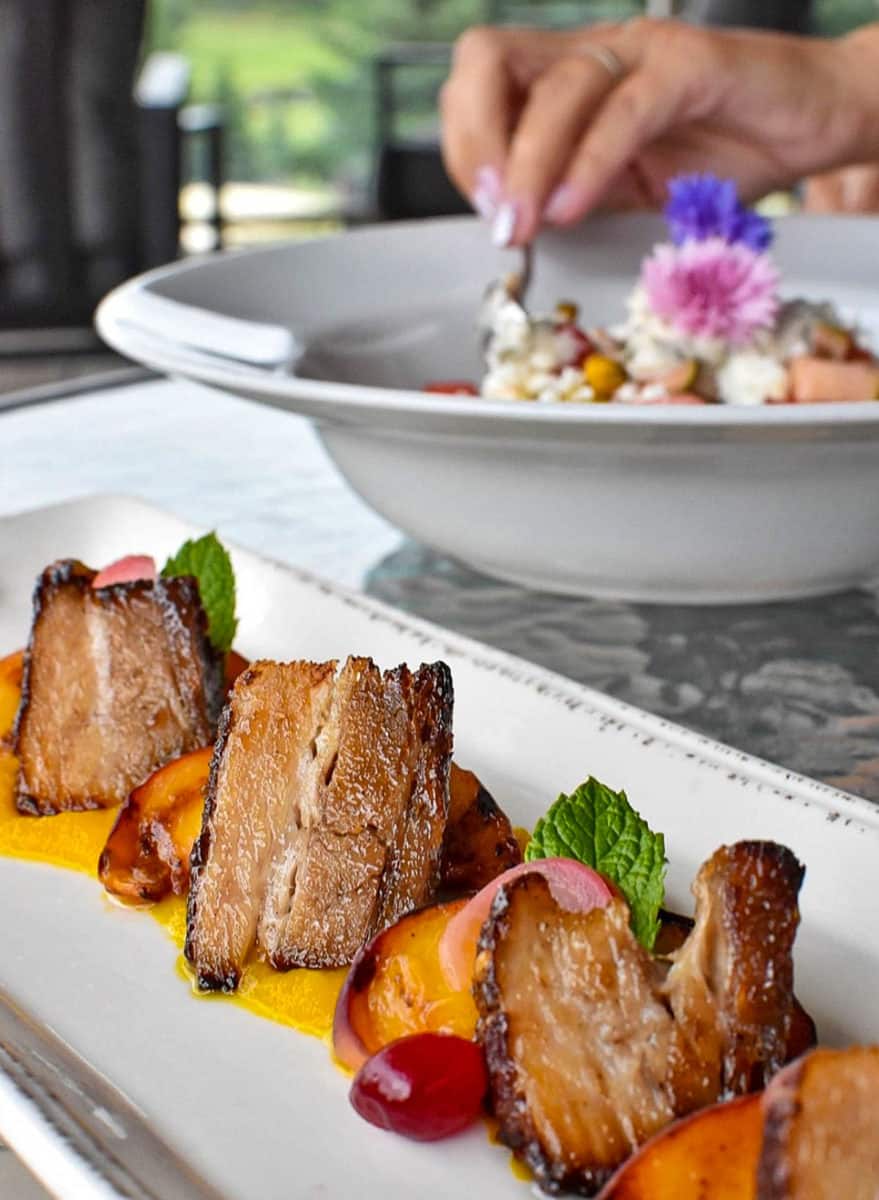 Things to Do Near Wetaskiwin
Want to add a few more places to your Wetaskiwin itinerary? Here are a few spots near the city that are well worth a stop.
Chickadee Trail
Found in the Gwynne Valley, only about a ten-minute drive from Wetaskiwin, the Chickadee Trail is an easy out-and-back trail of three kilometres. With beautiful views and the chance to see many chickadees (some will even land in your hands!), it makes for an excellent hike.
Millet
If you're driving south from Edmonton on your way to Wetaskiwin, stop in the charming town of Millet. There, you'll find the interesting Millet Museum as well as a few local shops, including the Butterfly Boutique (where you can stock up on women's clothing, gifts, and other products, most of which are made in Canada).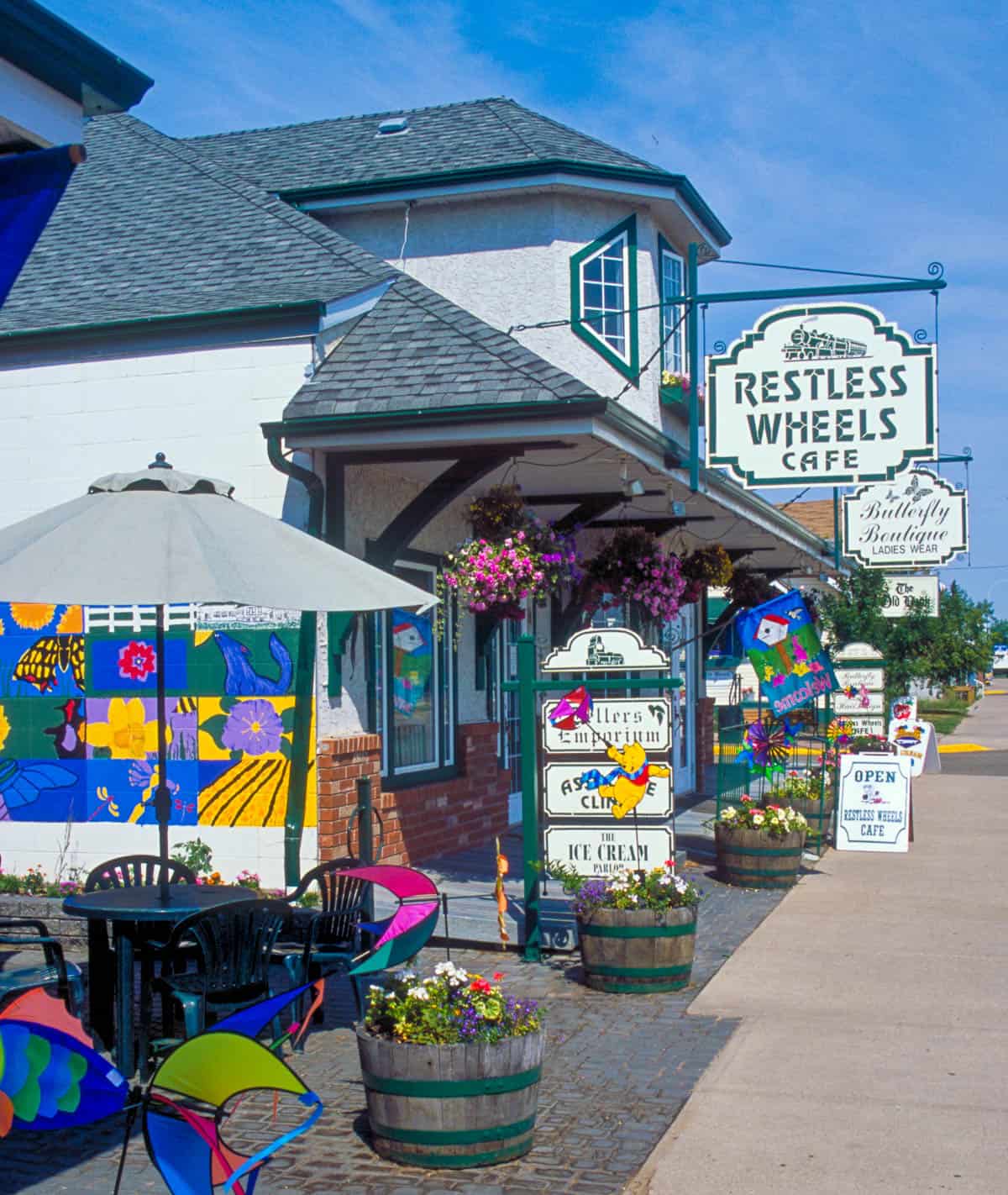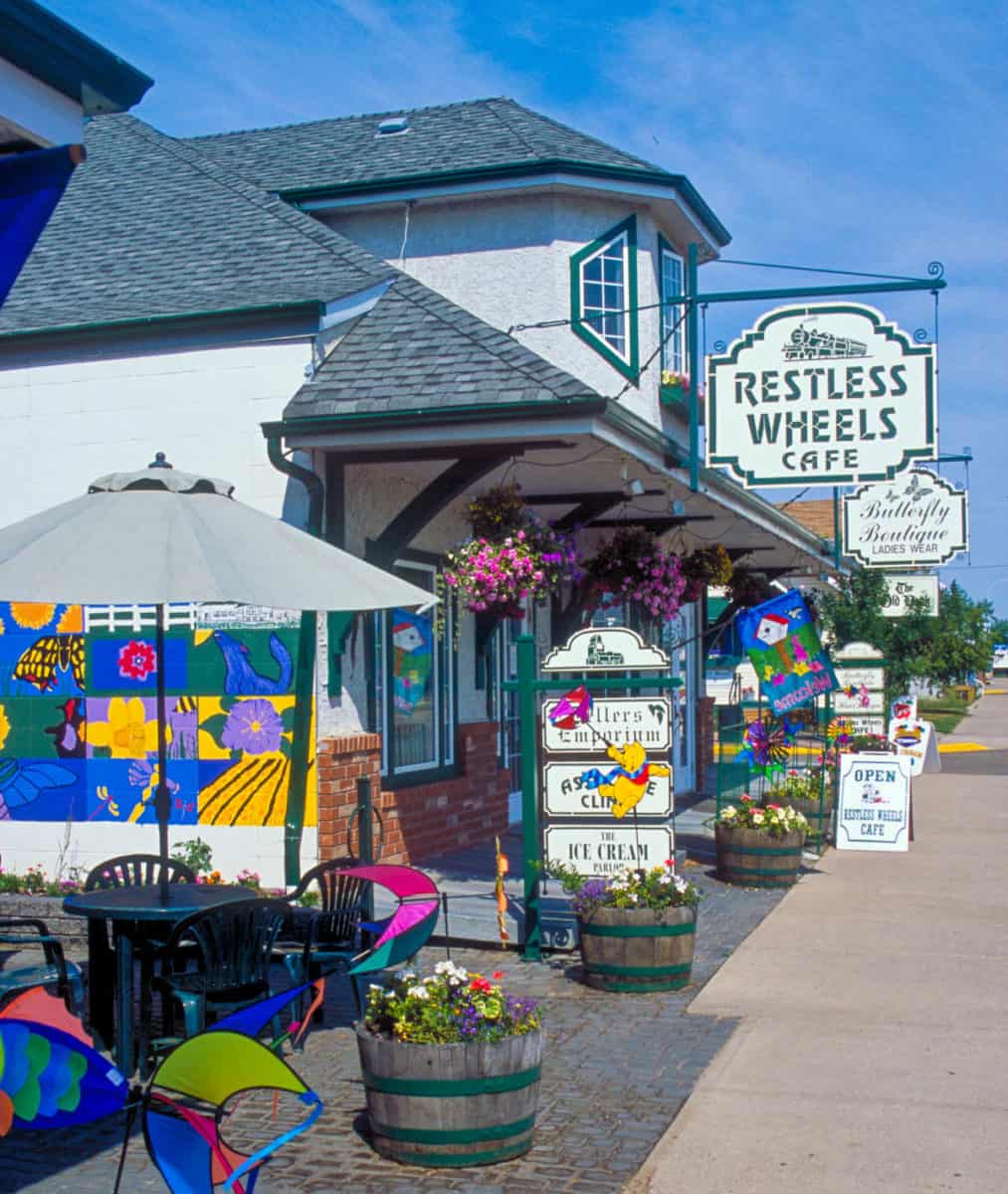 Ma-Me-O Beach
Ma-Me-O Beach, situated at Pigeon Lake, is a wonderful destination that offers a variety of activities for all types of visitors. For those who enjoy boutique shopping, the area has several charming boutiques where you can find unique and stylish items. If you're a foodie, Pigeon Lake also has several excellent dining options that offer delicious cuisine and local specialties. For those seeking relaxation, there are spa resorts that provide indulgent treatments and breathtaking lake views. If you're an outdoor enthusiast, Pigeon Lake is a great place to go camping and enjoy the natural beauty of the area. Additionally, several golf courses offer challenging courses and stunning lake views. Lastly, Pigeon Lake is known for its lake fun, with water activities like swimming, boating, and fishing being popular pastimes.
Pigeon Lake Provincial Park
If you'd like to explore the nature surrounding Wetaskiwin, head to Pigeon Lake Provincial Park. There are plenty of mixed forests to explore, including 10 kilometres of hiking and biking trails, a boat launch on the lake, and a few campsites. And if that's not enough fun for you, there are yurts available to reserve in the summer months!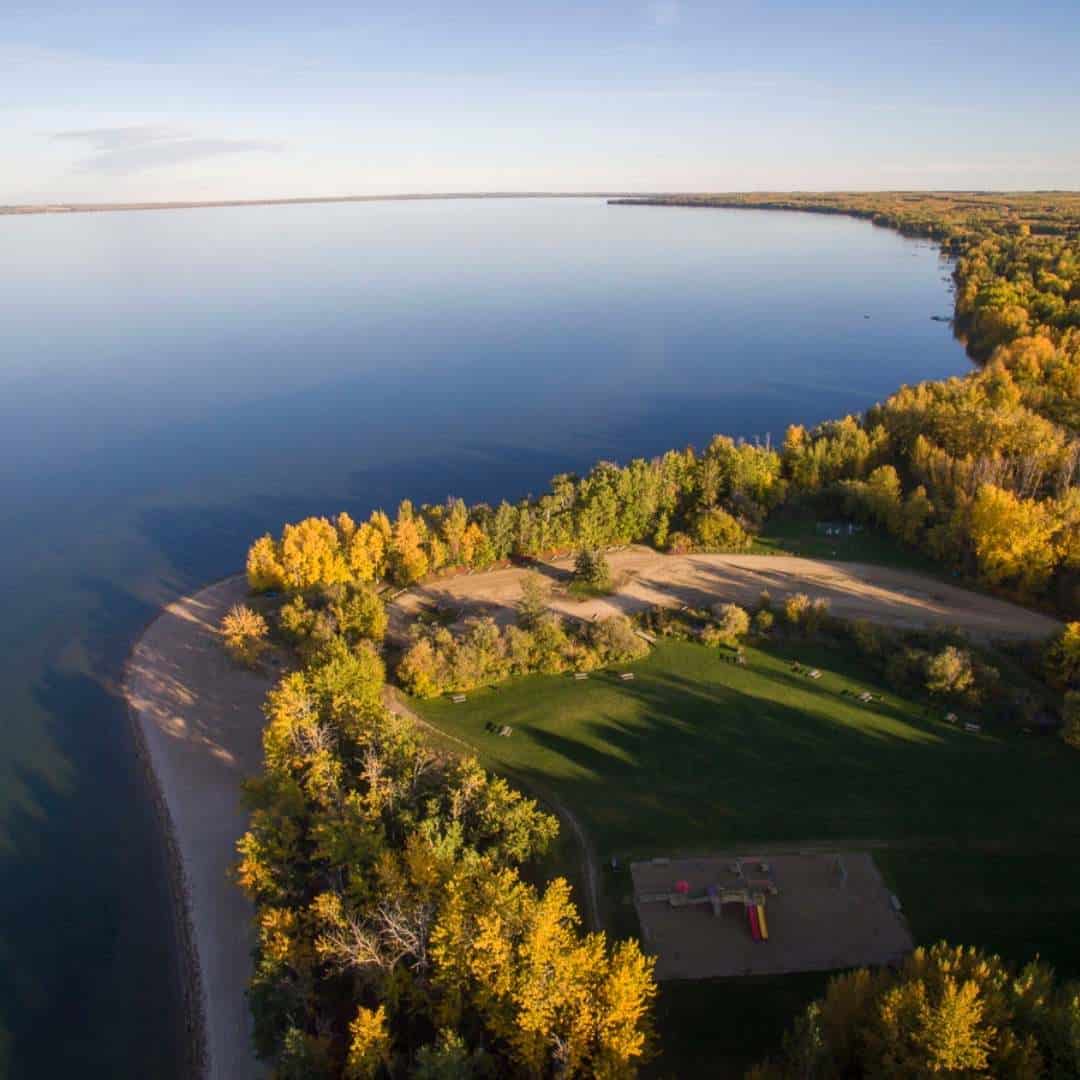 Alberta Central Railway Museum

Found southeast of Wetaskiwin, the Alberta Central Railway Museum is the perfect place for railway enthusiasts. With numerous artifacts from the Canadian Pacific Railway pre-1965, it's an authentic trip into Alberta's history, complete with a railway station, grain elevator, numerous trains, and multiple exhibits. Tip: it's only open seasonally, so make sure to check the website before you visit!
---
This post was produced by us, and sponsored by the City of Wetaskiwin.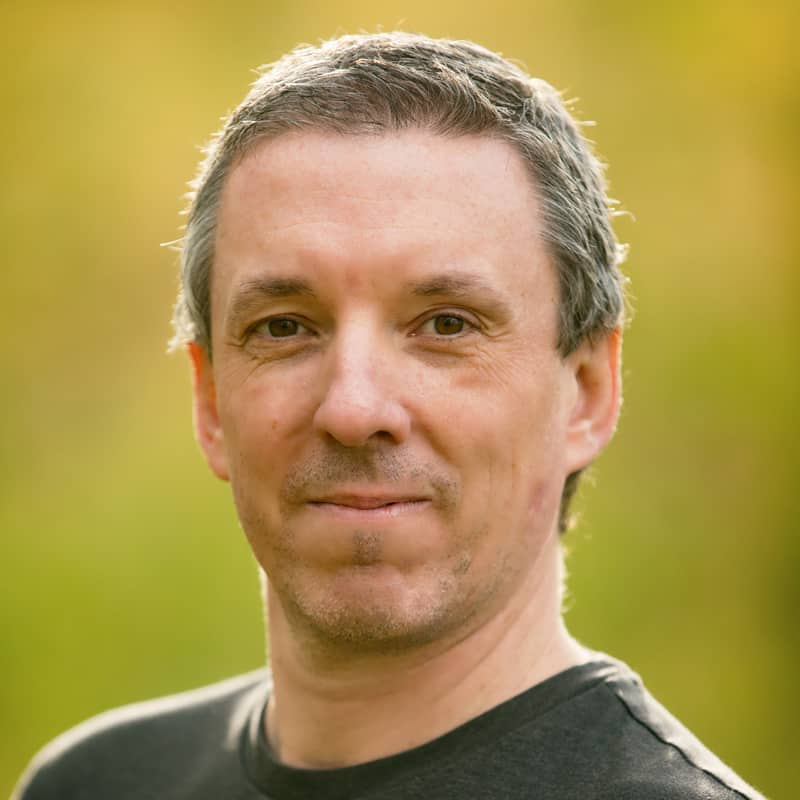 Pete is a co-founder of Road Trip Alberta. Growing up in Edmonton he has an extensive knowledge of Alberta and everything the province has to offer. He loves to eat good food, hike (especially in the winter), play tennis and curl. Apart from running Road Trip Alberta, he is a director with HMI, a digital media agency, half of the Hecktic Travels duo, and a co-creator of the popular card game Trip Chaser.