Disclaimer: This page may contain affiliate links. Please review our full Terms and Conditions for more information and our Privacy Policy. Note that any pricing, operating hours, or other such information provided below may have changed since initial publication.
Compiled by the Road Trip Alberta team
Last updated on January 26, 2023
There you are, cruising on your first road trip of the summer when you come across a glassy lake of water, glittering in the sunlight, begging you to jump in.
Time to swim, right?
Except you forgot to pack your swimsuit. Nuts.
Forgetting something important from your summer road trip packing list will wind up in roadblocks cramping your fun. You should be hitting the highway with the perfect soundtrack, your favourite people, and endless possibilities stretched out in front of you.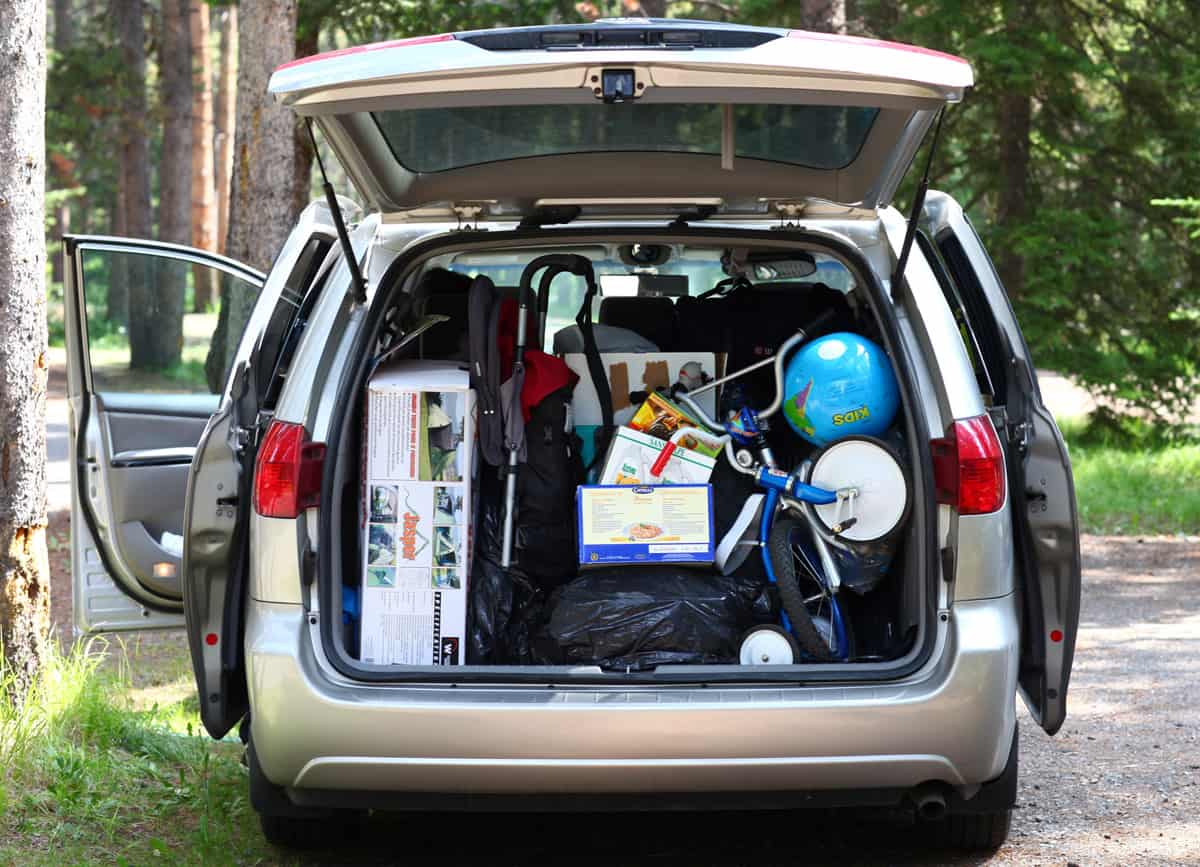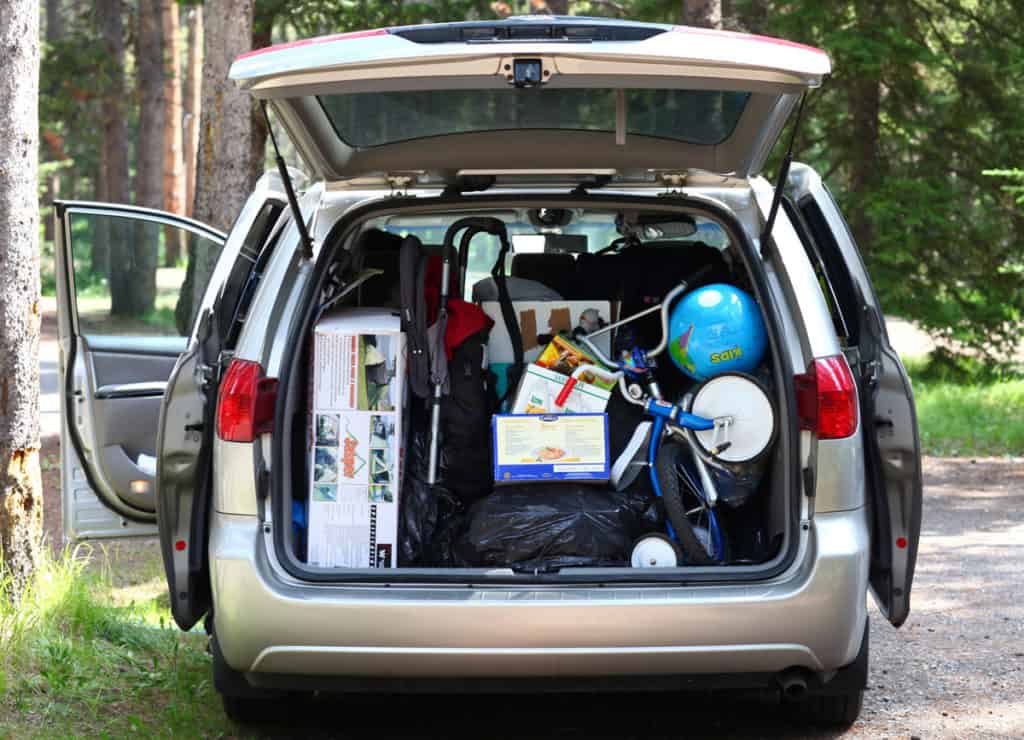 That's why we created this checklist for a road trip! We want to ensure that your summer vacation is as magical and freeing as it should be. Scour for details below, and if you make it all the way to the end of this post, we'll reward you with a free downloadable checklist!
The Complete Summer Road Trip Packing List
To make it easier, we've subdivided the list of road trip essentials into multiple categories.
'Fun Times' Essentials
Don't let one forgotten item put a kink in your plans. Pack the items below for a summer road trip you won't be lacking in.
Day pack – From trips in the city to day hikes, a day pack (Osprey is our go-to brand for good reason!) is a must-have to carry water, snacks, keys, and a camera with you.
Playing Cards – A great way to pass the time on those lazy summer evenings, wherever you stop along the way. We recommend these waterproof cards!
Swimsuit – You never know when you're going to find that perfect body of water to jump into.
A ball of some sort – A volleyball, basketball, or baseball – as long as you can toss it around, you're good.
A great book (or two) – You never know when you're going to get some unexpected downtime, and with a book, you can pass it more pleasantly. Here is a post of some of our favourite books about travel!
'Crushing Those Kilometers' Essentials
Alberta is a big province – to see all of its glory will mean many kilometres under your tires and a lot of time spent in the car. Being on the road is a huge part of every road trip, so don't forget the items below.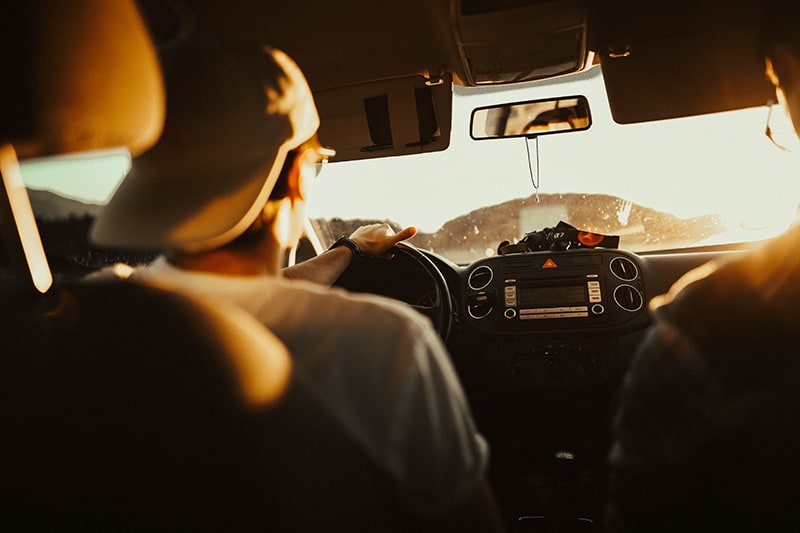 Comfort Essentials
Stay comfortable on your long road trip by bringing all of the items below.
Umbrella – No one wants it to rain on your parade, but you should always plan for it.
Raincoat/poncho – It's never good to be soaked, and this poncho will make sure you stay dry. Rain happens. If you're prepared – it just might be fun.
Travel Picnic blanket – Perfect for picnics or doubles as a tent mat. Always handy to have if you need something to sit or lay down on.
Painkillers/anti-inflammatories – Keep those aches at bay so you (and the family) can fully enjoy your vacation.
Sunglasses – A cool pair of shades (especially if they're made from maple wood) is always something you make sure you have before you hit the road!
Bug spray – Nothing worse than getting eaten alive by mosquitoes. Keep those pesky bugs away by bringing some spray.
Travel pillow – Sometimes you need a nap in the car. So, make it easy on yourself with a travel pillow.
Connectivity Essentials
We all love to stay connected. And, if you've got a hint of the dreaded 'nomophobia', then don't leave the items below off your summer road trip packing list.
Phone charger – Make sure to stay charged and connected by not forgetting your phone cable at home.
Battery pack – Keep everything fully charged at all times with a portable battery pack.
Hands-free kit for your phone – Keep the phone down while driving. We recommend this hands-free option will keep your phone in view.
Portable WiFi – If you need to be connected bring this handy mobile WiFi hotspot. These units work practically around the world.
Bluetooth speaker – Tunes are always necessary; it's not a party till the music is cranked to 11. Bonus points if it's waterproof – like this outdoor speaker. We carry ours everywhere.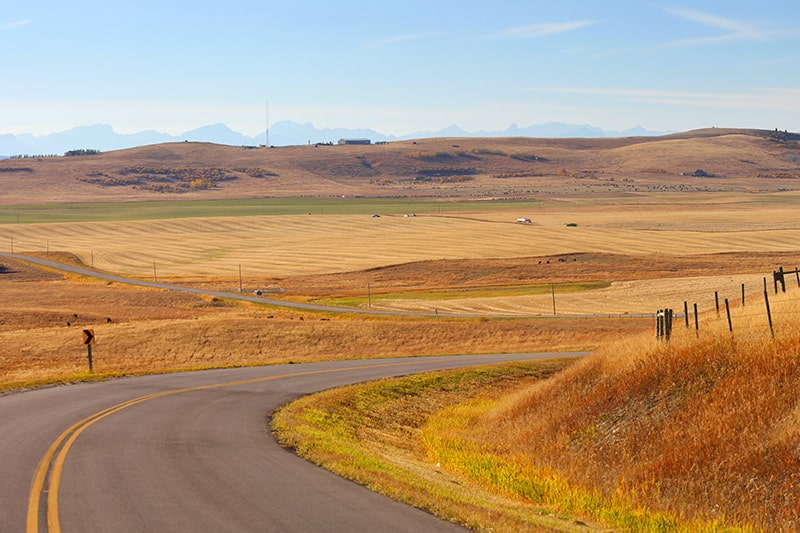 Safety Essentials
Safety should always be a priority, and even more so these days.
Disposable wipes and hand sanitizer – Keep viruses at bay and make sure you use both/either after every public interaction.
Face mask – Don't go into a crowded place without one.
First aid kit – Whether you end up putting a band-aid on your own cut, or a tensor bandage on a friend's ankle, a travel first aid kit is one thing you'll never regret having with you in the vehicle.
Hat – Keep the sun off your face and look stylish while doing it.
Sunscreen – No one likes a sunburn, so bring it and use it often.
Multi-Tool – Don't bother carrying a toolbox when a multi-tool will suffice. We've had this Leatherman Multi-tool for years and there have been countless times we have needed it.
Flashlight – We prefer rechargeable flashlights (this one lasts for 6 hours) so we don't have to worry about fresh batteries. Simply plug into your car's USB and go.
Car Care Essentials
If you take care of your car then your car will take care of you!
Jumper Cables – Some people are prone to forgetting the car lights on and having a battery run dead. Be sure to carry jumper cables and make sure to know how to boost a car battery.
Jerry can – On the off-chance you run out of fuel, you'll be genuinely glad to have a bit of gas to get you to the nearest petrol station.
Jack – Flat tires can happen at the most inopportune times. Be sure you know how to change a tire. And make sure your jack is nestled snugly with your… (see next item)
Fully inflated spare tire – Check to make sure it's there and inflated to the proper psi.
Emergency roadside care kit – Another one you don't want to use, but you'll be happy it's there in case you need it. It also includes some other essentials in this list, so make sure you know what's inside your kit.
Microfibre towels – Life can get messy. Having a stack of these towels will always help in a pinch.
Roadside assistance – Getting roadside assistance is confidence-inspiring, and super helpful even if you just lock your keys in the car (we may be speaking from experience 😉).
Tire pressure gauge – If your car doesn't have a Tire Pressure Monitoring System (TPMS) keep a tire pressure gauge in the glove box. You can always check when the tires need a little extra air. Properly inflated tires will also help you save on fuel mileage.
Legal Essentials
It's a good idea to have some sort of identification for everyone in the vehicle, as well as current insurance and registration.
Driver's License – Even if you're not the one driving, bring it with you just in case.
Insurance – Hopefully you won't have to use it, but check to make sure it's there and that it's up-to-date.
Passport – Because you never know where that road trip might take you. 😉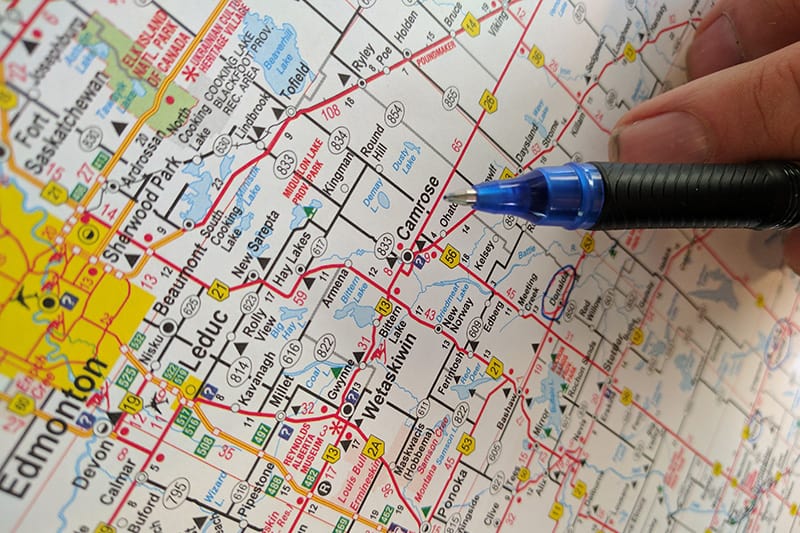 Et Cetera Essentials
There's always the odd thing that just doesn't fit into any other category, but they should fit on your summer road trip checklist, and in your car!
Flippy floppies to hiking boots – And maybe everything in between? Make sure your feet will be happy in whatever activities you get up to.
Paper maps or downloadable maps from Google maps – This province is vast and doesn't always have a signal in remote places, so make sure you have backup.
'Dolla' bills, y'all – Almost everybody brings debit and credit cards these days, but just in case, always carry a little bit of paper cash in case of roadside fruit stops (or tea at Lake Agnus)!
Garbage bags – Keep your garbage in one place, and out of random door compartments.
Reusable shopping bag – The last thing you need is more plastic bags cluttering up the car. Consolidate it with an earth-friendly option.
Notebook, pen and pencil – Record your travels and inspirations without wasting battery life.
Lighter – If there's even a small chance of making a campfire, you should bring a lighter to make things easier.
Optional (but Awesome) Essentials
You don't need each item below on your summer road trip packing list, but they would be awesome to bring along.
Camera – If you need more megapixels than your phone offers, be sure to pack a good travel-friendly camera. This is the camera we first had when we started travelling.
Instant Camera – Snapping that perfect Polaroid photo allows you to instantly capture, print and bring home pieces of your travels with charm.
Drone – Get some epic aerial footage via this drone from your trip, but be sure to follow local drone laws, and etiquette and know where you cannot fly them – such as inside Canadian National Parks).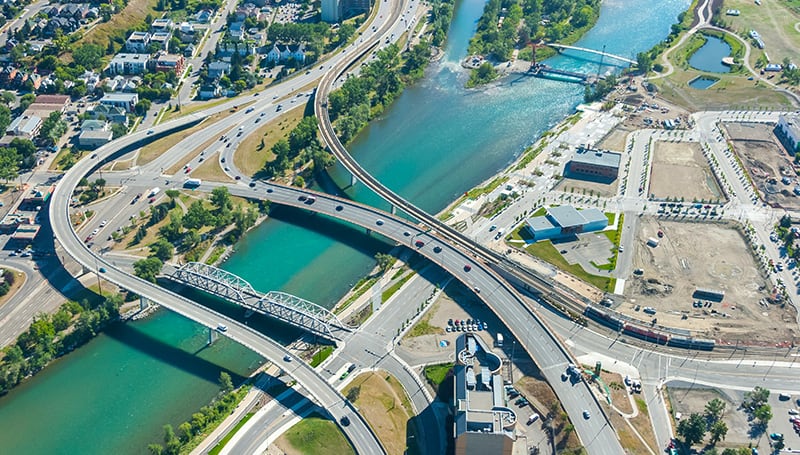 Download this FREE summer road trip packing list!
Want this all-in-one handy checklist? You can download it here to ensure you hit all the items on your summer road trip packing list with ease!