Disclaimer: This page may contain affiliate links. Please review our full Terms and Conditions for more information and our Privacy Policy. Note that any pricing, operating hours, or other such information provided below may have changed since initial publication.
Compiled by the Road Trip Alberta team
Last updated on August 30, 2023
It's not every trip that you can cross three provinces in one day (at least we hope not for your fuel budget!) but if you need to get from Winnipeg to Edmonton, you can do exactly that. It's a long day, for sure, and one that you may want to break up with a night in Saskatchewan, but getting between these two provincial capitals in under 14 hours is possible.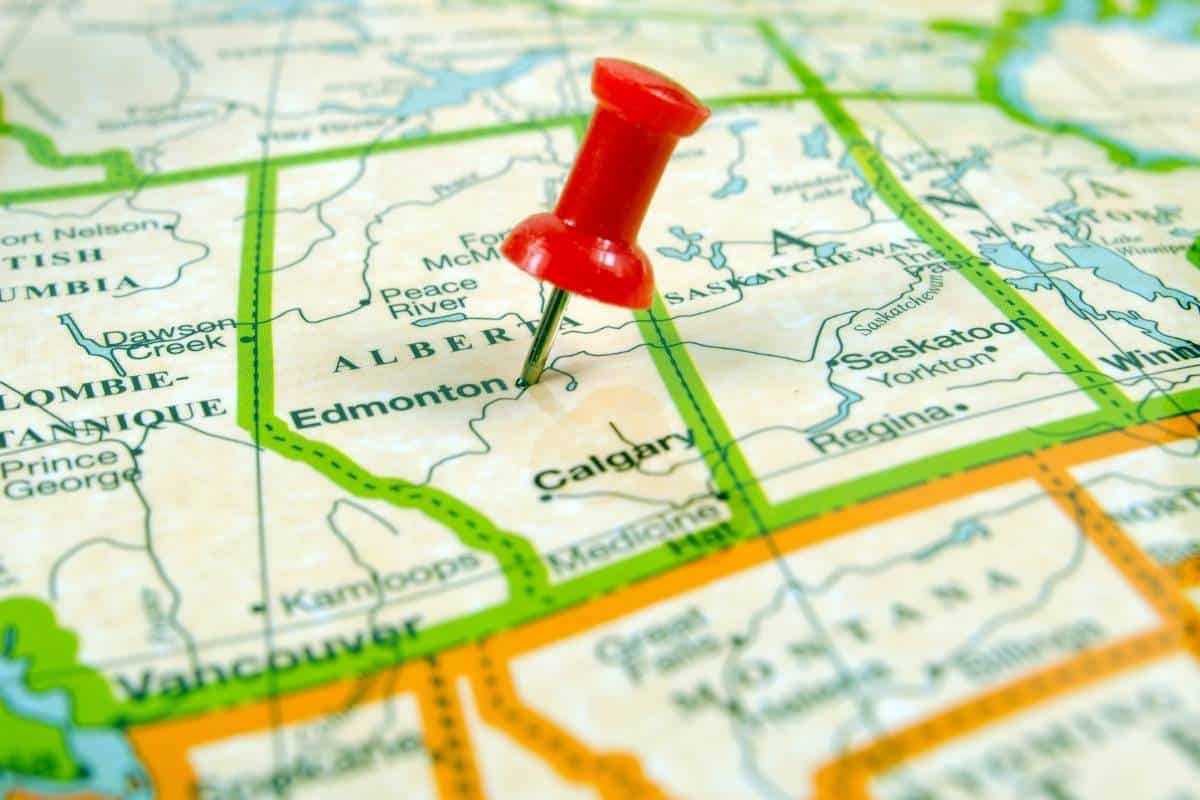 However, we understand that not everyone wants to travel like that! Read on below for options on how to make the drive with ample opportunities for breaks in between or for other options like flying and taking a bus.
About the Route
Fastest Route
The fastest route from Winnipeg to Edmonton is a straight shot heading west on Highway 16 (Yellowhead Highway). It will take you through several major cities within 3 Canadian provinces and can be driven in 13 hours and 45 minutes. Once completed, you will have added 1,305 km to your odometer.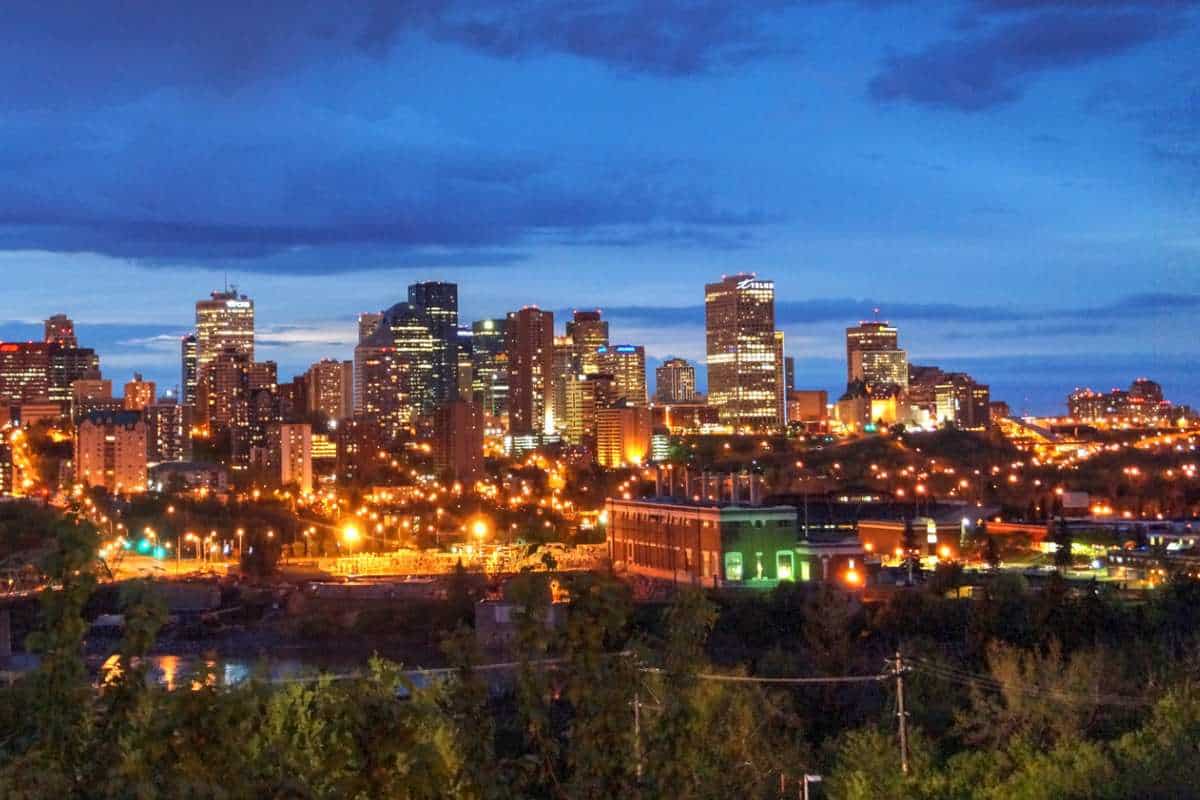 Alternate Route
This route is less than 5 minutes longer than the previous route, however, if you'd like a chance to pass through Regina, Saskatchewan, this is the route you'll want to take.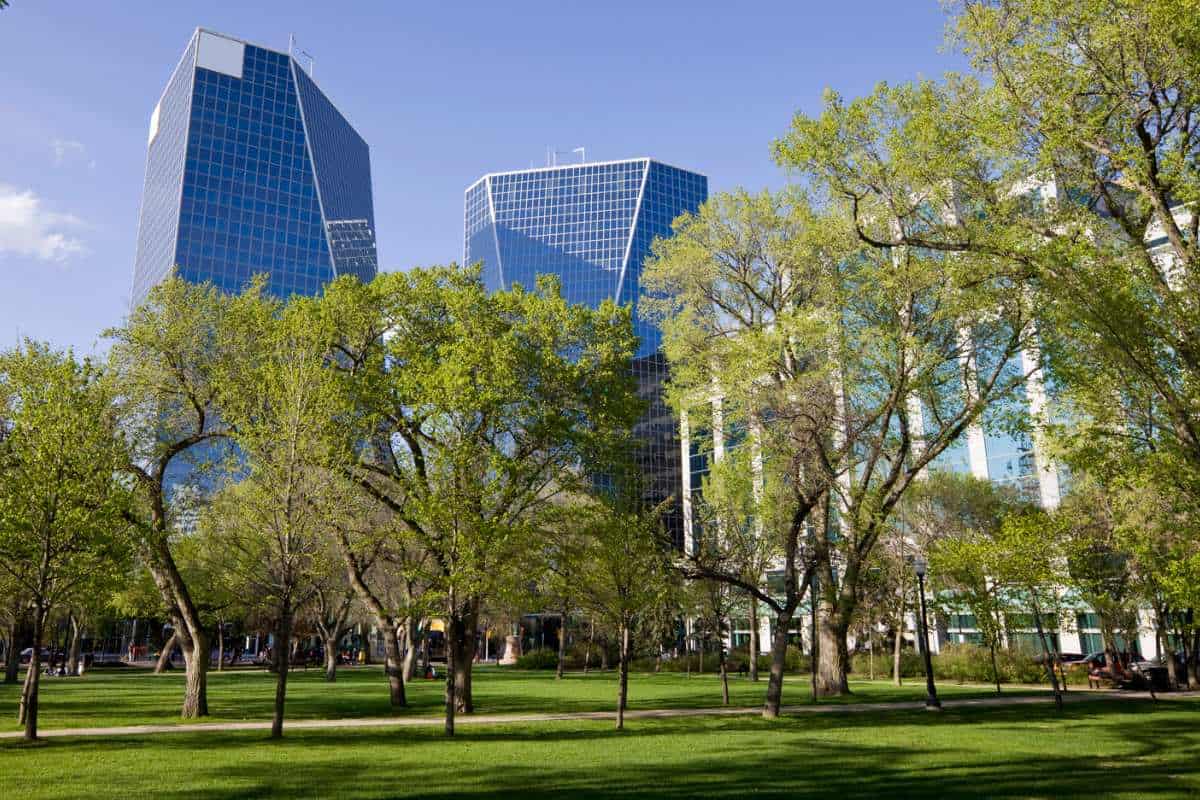 Head west on Highway 1 (the Trans Canada Highway) all the way to Regina. Once in Regina, Highway 1 will turn into Ring Rd where you will follow signs to exit north on Highway 11 (Louis Riel Trail). Take Highway 11 for the next 2 hours and 45 minutes to Saskatoon Sask. Once in Saskatoon, Highway 11 will turn into Highway 16 which you will follow right into Edmonton. The driving distance for this route is 1,352km and will take roughly 14 hours and 18 minutes.
Ways to Get There
Driving from Winnipeg to Edmonton
In order to maximize your driving time for a long trip like this, it's best to hit the road early in the morning.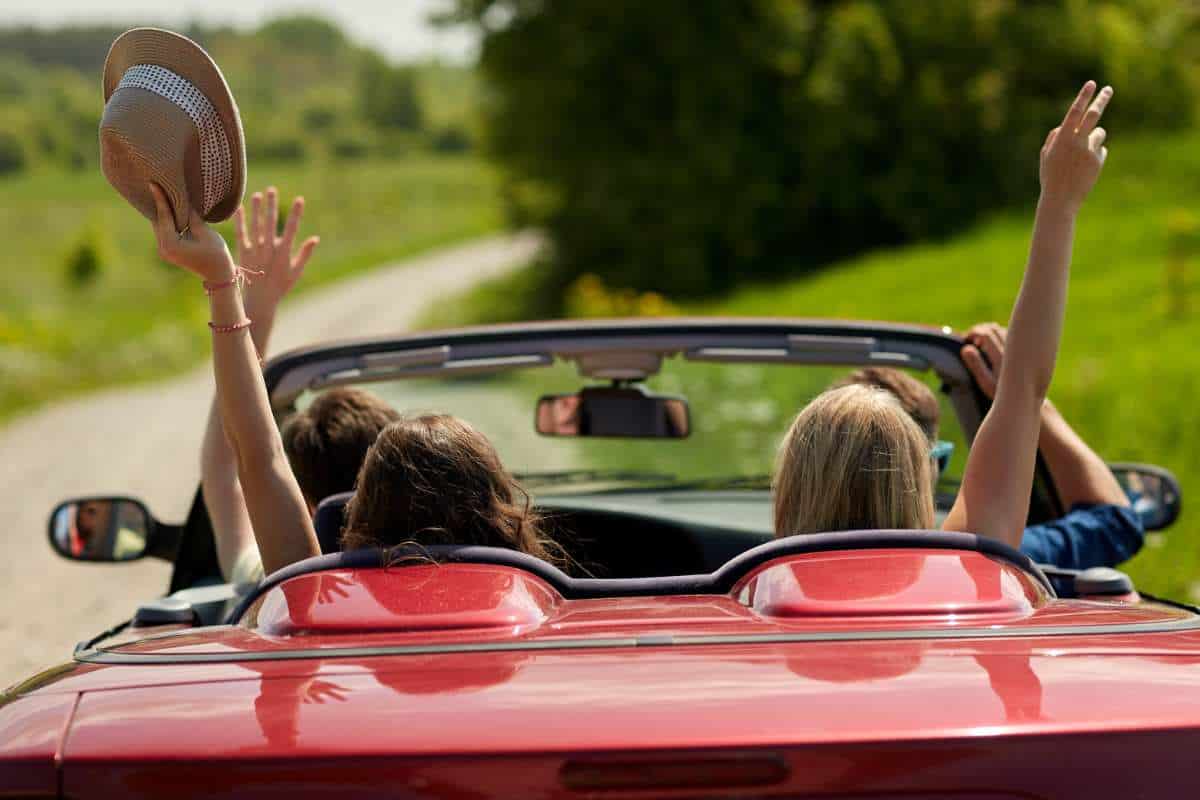 If you're travelling by car and plan to rent, there are multiple options for rental cars in Winnipeg. We suggest booking through RentalCars.com, to select the cheapest rate or book with whichever company you prefer. If you're not interested in a traditional car rental through an agency, you can try renting a car through a website called Turo (think AirBnB for car rentals). Note that you'll have to return the car to your starting point, so it's not ideal if making a one-way trip.
Be sure to check road reports along the way as well. Highway 1 is a well-maintained Highway through all provinces, but winter storms or summer construction can cause unexpected delays. Check Manitoba 511, Saskatchewan's Highway Hotline and Alberta's 511 for the most up-to-date road reports.
Winnipeg to Edmonton by Bus
Currently, Rider Express is the only company that offers a Winnipeg to Edmonton bus, and only once a week (on Saturdays). The trip will include one transfer in Regina and will take a total of 16 hours and 30 minutes to complete. The total cost for a one-way trip is $210.
Flights from Winnipeg to Edmonton
If you're looking for the fastest way to get from Winnipeg to Edmonton, catching a flight is the answer. Daily flights are available via Air Canada, WestJet and Flair Airlines.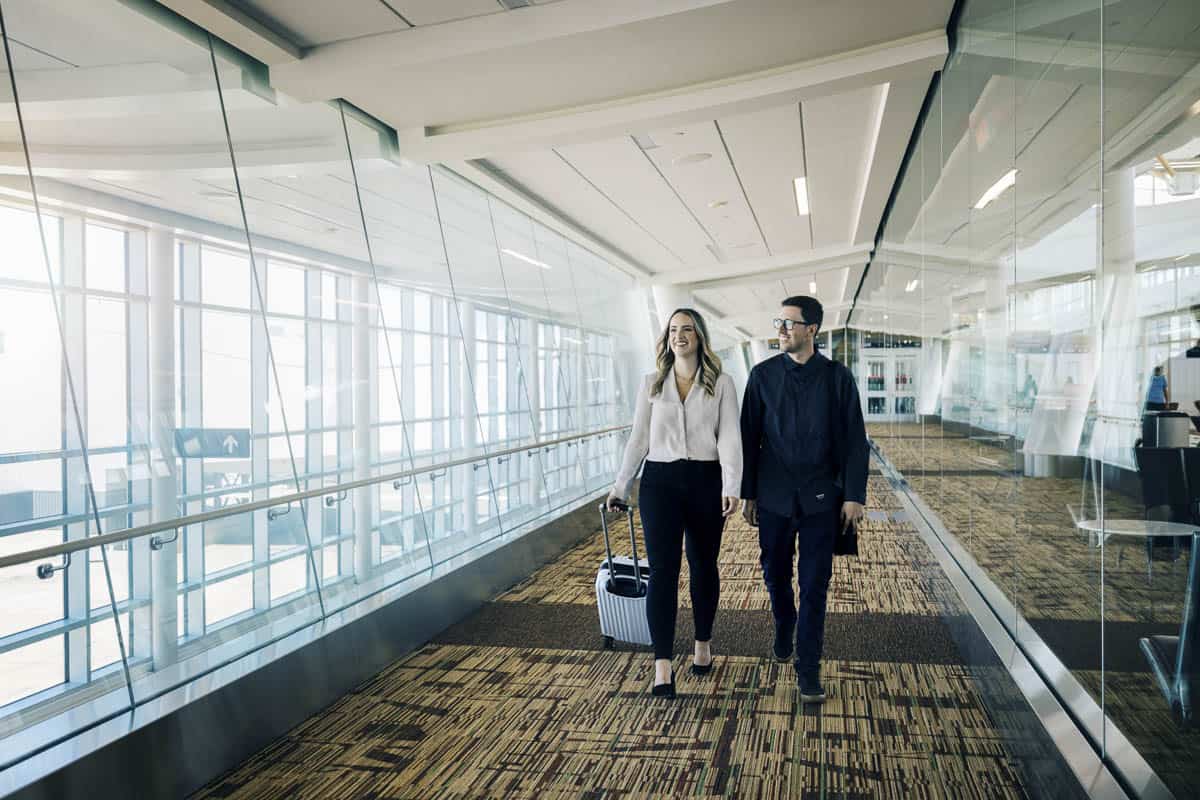 Take the Train
There are few better ways to travel than by rail. There is an option to take the train from Winnipeg to Edmonton with Via Rail. There are two weekly departures and the journey takes approximately 23 hours. There are even sleeper cabins if you want to catch some winks.
Fun Things to Do Along the Way
Portage la Prairie
Manitoba's fifth-largest city is Portage la Prairie, often called PLAP, is a city perfect for families, outdoor enthusiasts, and just about everyone in between. The Road Trip Manitoba team has the best insight on all you can do, so be sure to check out their ultimate guide of things to do in Portage la Prairie!
Wanuskewin Park
Located in Saskatoon Saskatchewan, Wanuskewin Park is rich in aboriginal history with archaeological sites that pre-date the Egyptian pyramids. We recommend carving out at least 2-3 hours at this park so you can walk the trails and participate in fun and enriching educational programs.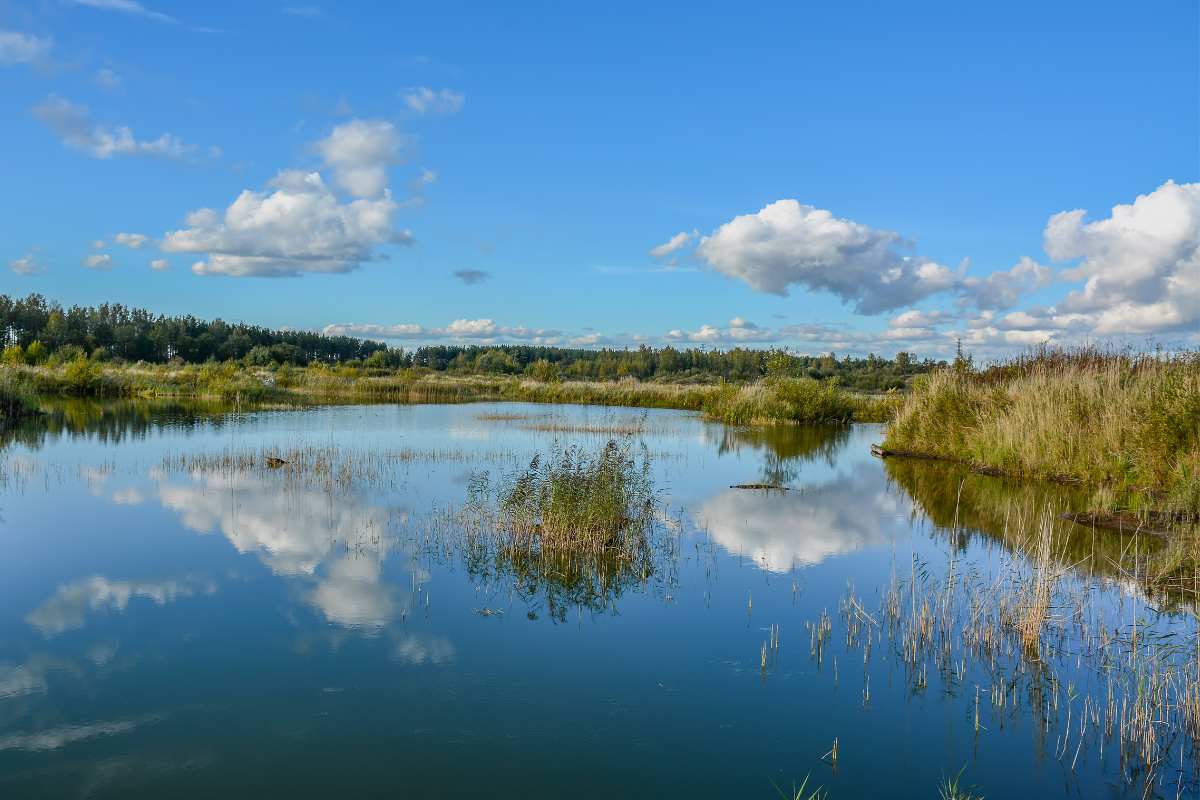 Lloydminster
Take a picture in two places at once! Straddling the provincial border of Alberta and Saskatchewan Lloydminster is a unique town unto itself. Addresses east of 50th Avenue are considered to be in Lloydminster, Saskatchewan and addresses west of 50th Avenue are considered to be in Lloydminster, Alberta. A monument of four 100-foot survey markers stands near the city's downtown core to commemorate this distinctive bi-provincial status, and it's definitely worth a selfie!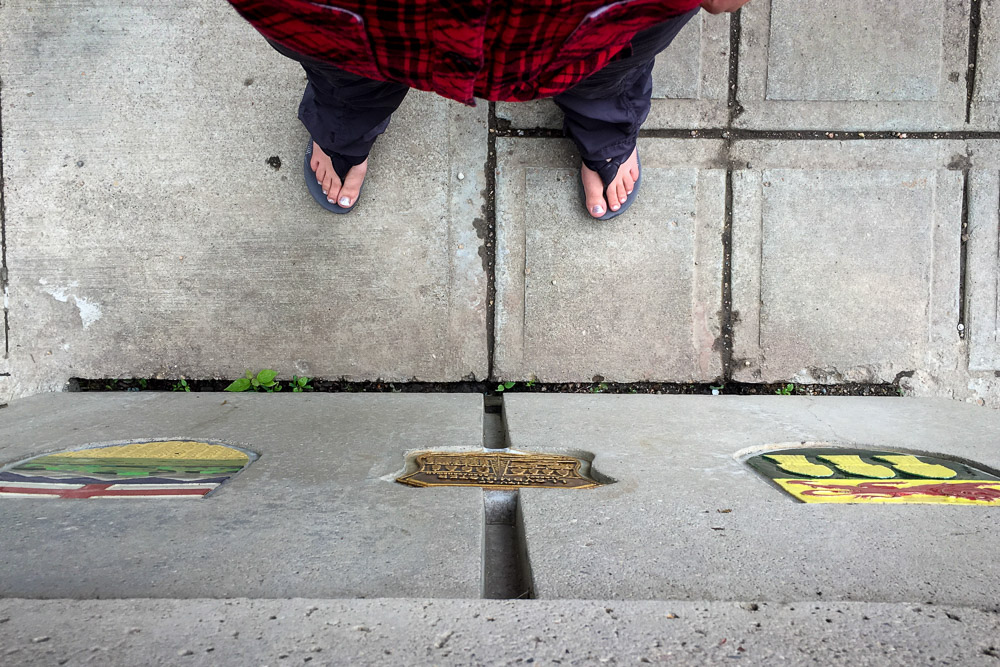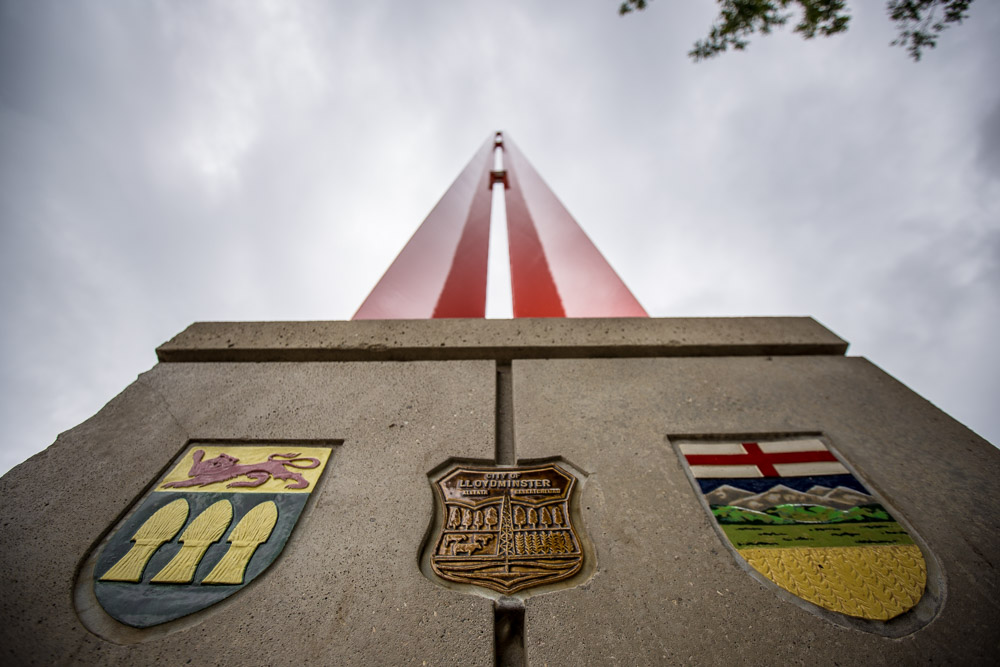 Stops Along the Alternate Routes
Brandon
You could easily spend a few days exploring the city of Brandon in Manitoba. It's the province's second-largest city and is full of historic museums, outdoor attractions, and a blossoming culinary scene. The Road Trip Manitoba Team has you covered with their comprehensive overview of things to do in Brandon.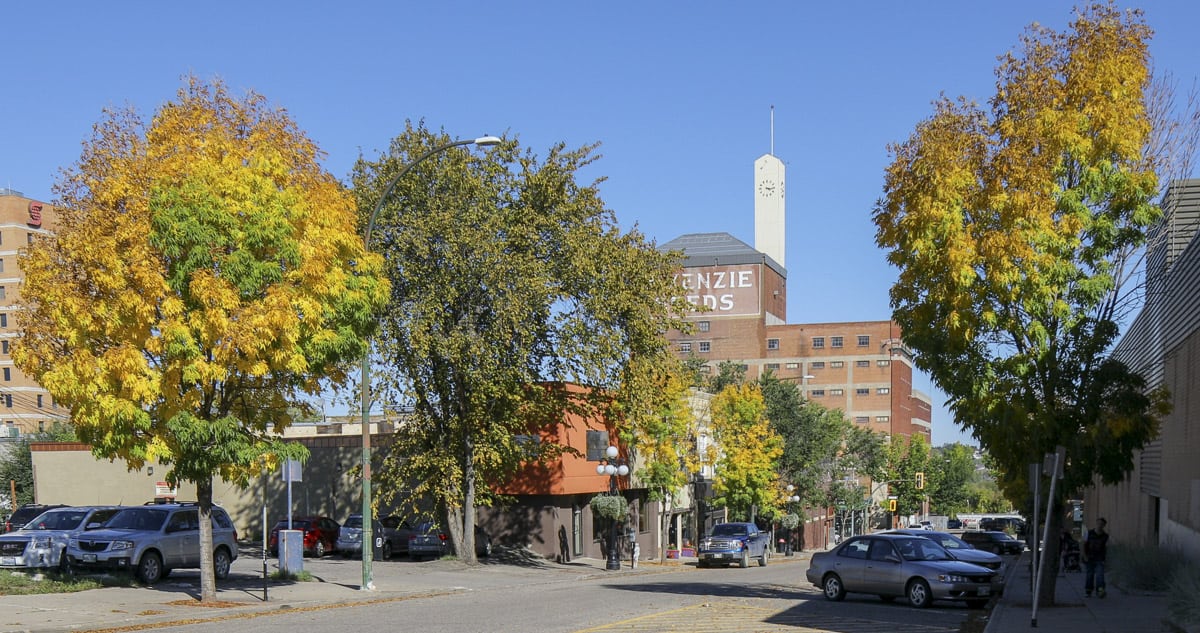 Saskatoon
Saskatoon is the largest city in the province of Saskatchewan, with an abundance of things to do. So whether you're just stopping for a break or spending a night or two, you'll have no trouble finding something fun to do in this beautiful city.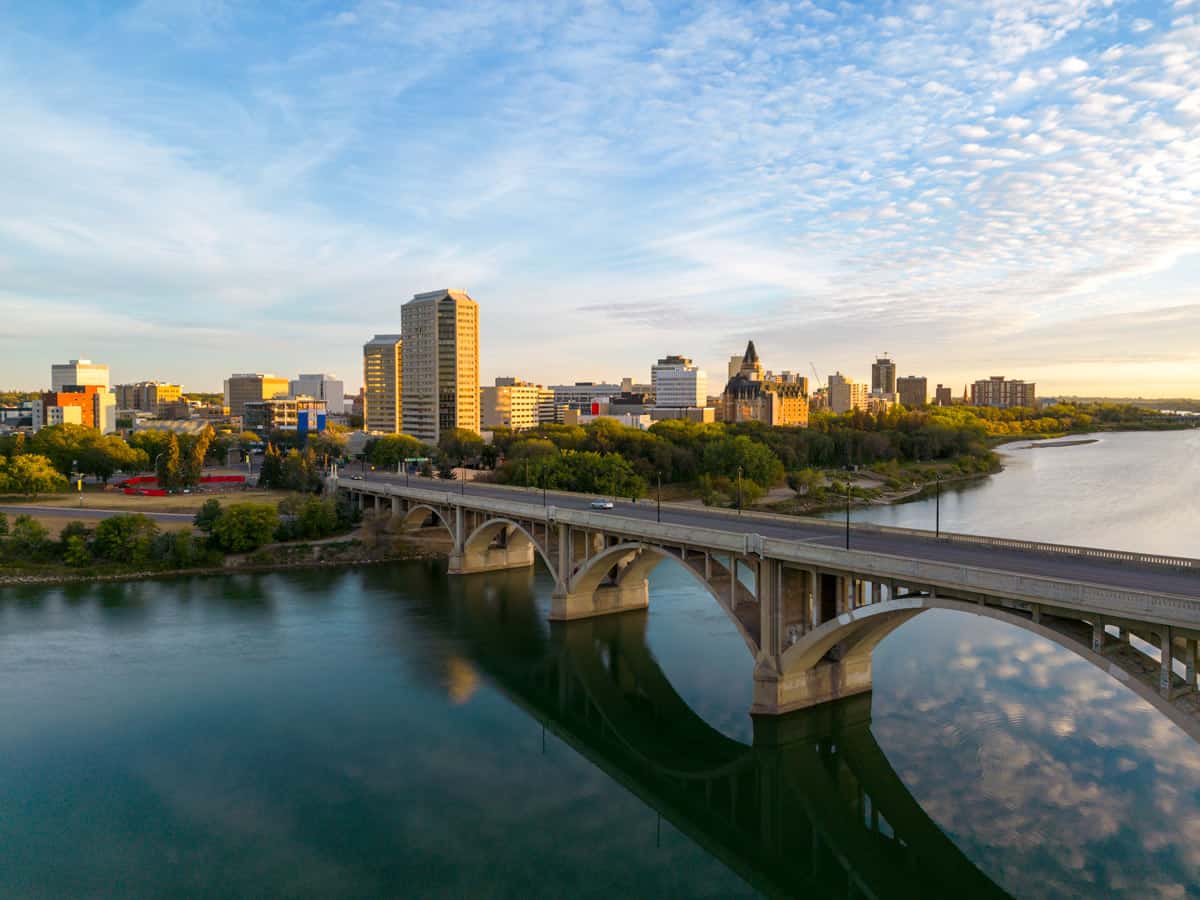 Blue Mountain Adventure Park
If you're an adrenaline junkie looking for your next rush, you need to stop at Blue Mountain Adventure Park! Located about an hour and a half outside of Saskatoon, in the summer you can zip line, challenge yourself on the areal obstacle course, throw axes and shoot archery. In the winter, go tubing, kick sledding and snowshoeing to get some activity in to break up your long drive.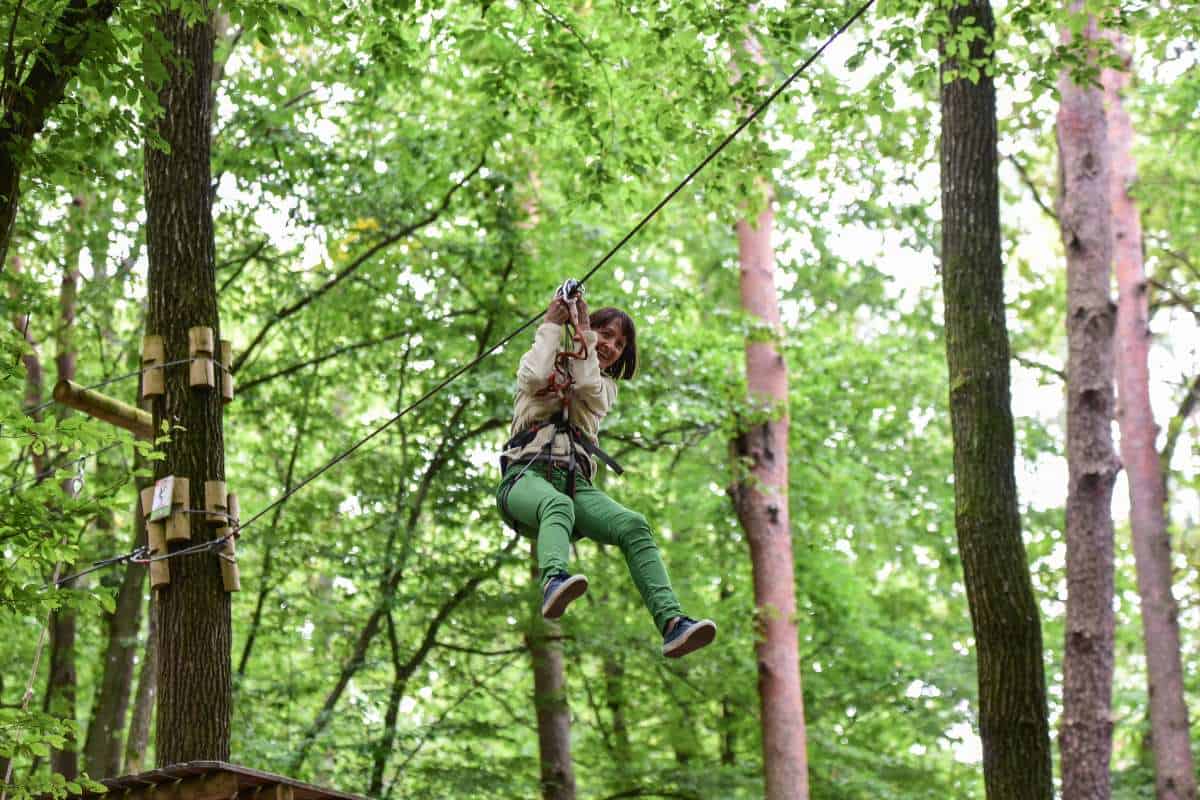 Tunnels of Moose Jaw
Get ready for an interactive history lesson! Head beneath the streets of downtown and into the Tunnels of Moose Jaw for a unique take on Canadian history. Currently offering three historical tours, "The Passage to Fortune," tells the story of early Chinese immigrants to Canada; "Bunker 24" tells the story of Canada's growth as a country coming out of the Great Depression and World War II, and "Chicago Connection" brings you back to the prohibition era. 
Arrival in Edmonton
You made it!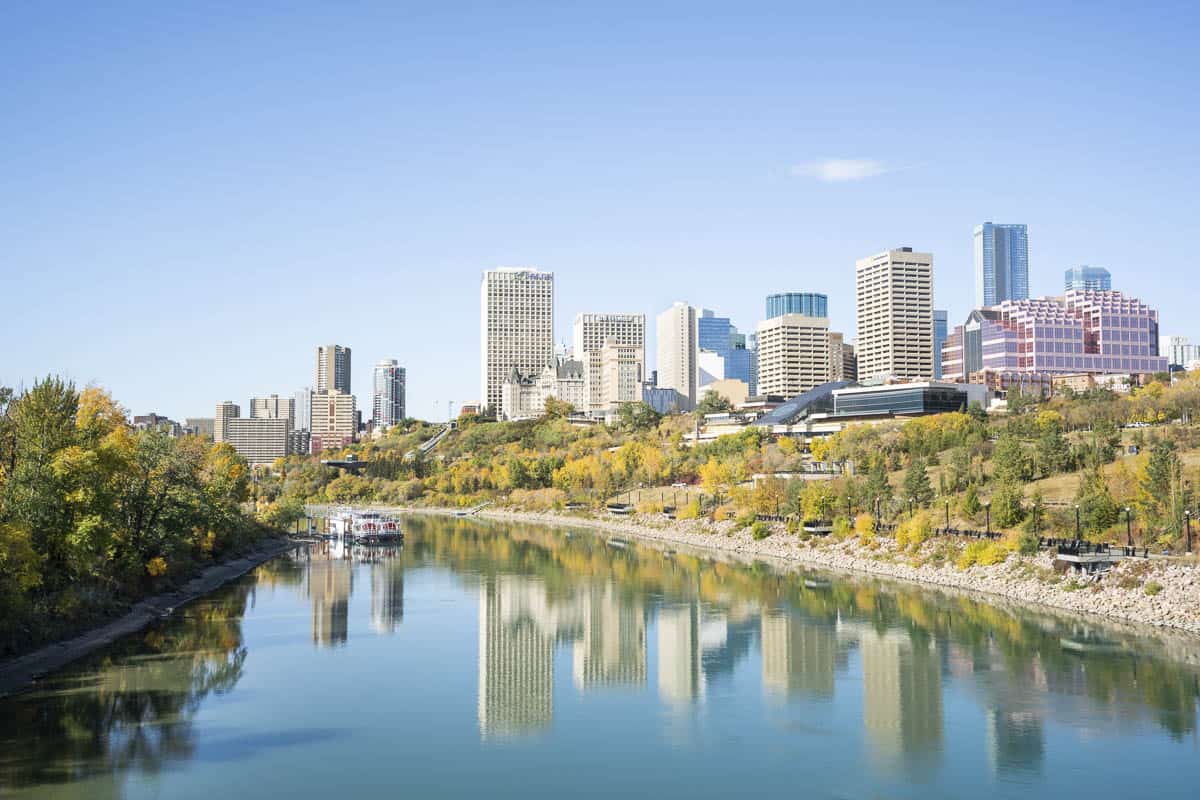 Welcome to Edmonton, Alberta's capital city – now it's time to find the perfect hotel. There is no shortage of great Edmonton hotels to choose from.
Where to Stay
Fairmont Hotel MacDonald (Luxury)
Nothing beats the iconic Fairmont Hotel MacDonald. This luxury hotel offers spectacular views of the Edmonton River Valley and features a restaurant and spa. It's close to many Edmonton attractions and located right in downtown Edmonton, this hotel is worth the splurge even if it's just for one night!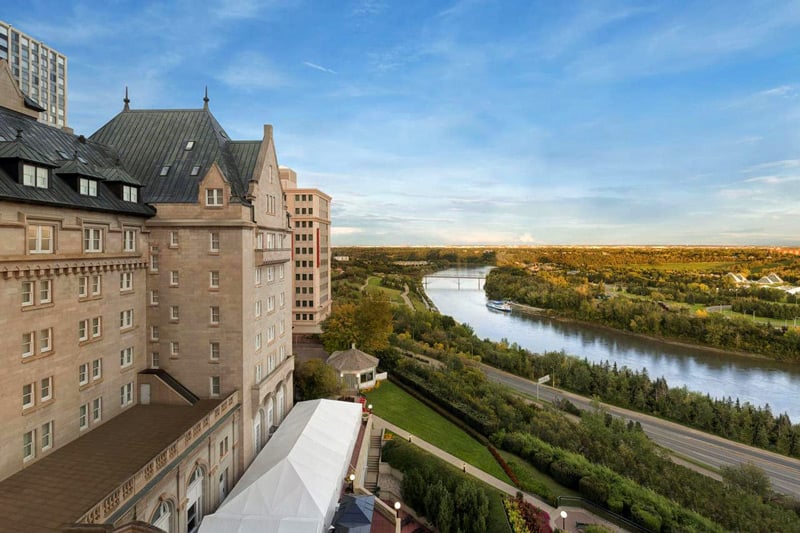 Metterra Hotel on Whyte (Mid-range)
The Metterra Hotel on Whyte fits in well with the funky vibe of Old Strathcona. It's close to the shopping and vibrant amenities Whyte Ave is known for. Additionally, this boutique hotel features a cozy library with a fireplace!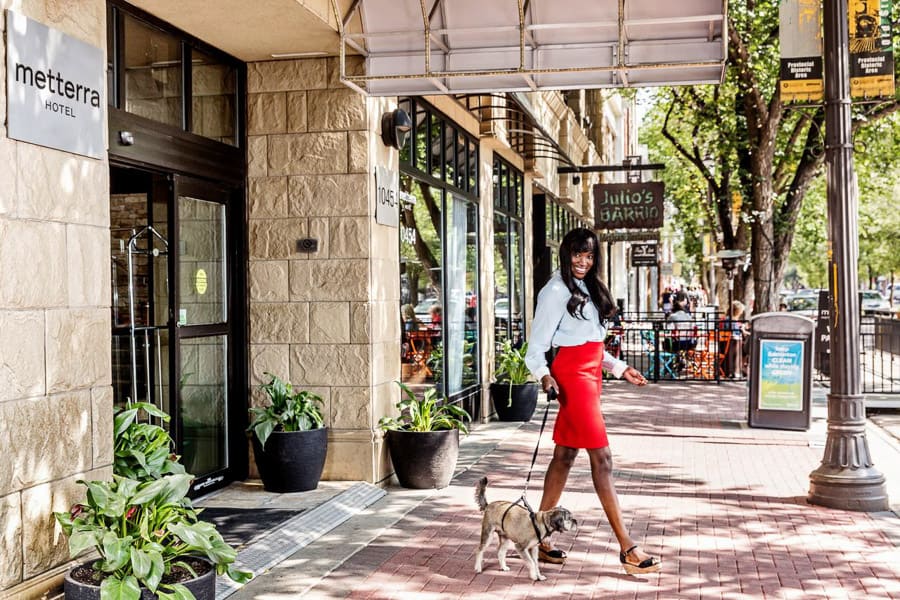 Travelodge by Wyndham Edmonton South (Budget)
Close to West Edmonton Mall and  Whyte Ave, Travelodge by Wyndham Edmonton South gives you access to Edmonton sightseeing without breaking the bank. This hotel is great for families with kids and has a hot tub and pool and also includes a complimentary continental breakfast.