Disclaimer: This page may contain affiliate links. Please review our full Terms and Conditions for more information and our Privacy Policy. Note that any pricing, operating hours, or other such information provided below may have changed since initial publication.
Compiled by the Road Trip Alberta team
Last updated on December 19, 2022
From Saskatchewan's most intriguing city to the capital of Alberta, the journey from Saskatoon to Edmonton is not a long one (relatively speaking, for a Canadian drive anyway!) but it is a nice one. Don't underestimate how beautiful it can be to drive with nothing but rolling prairies around you.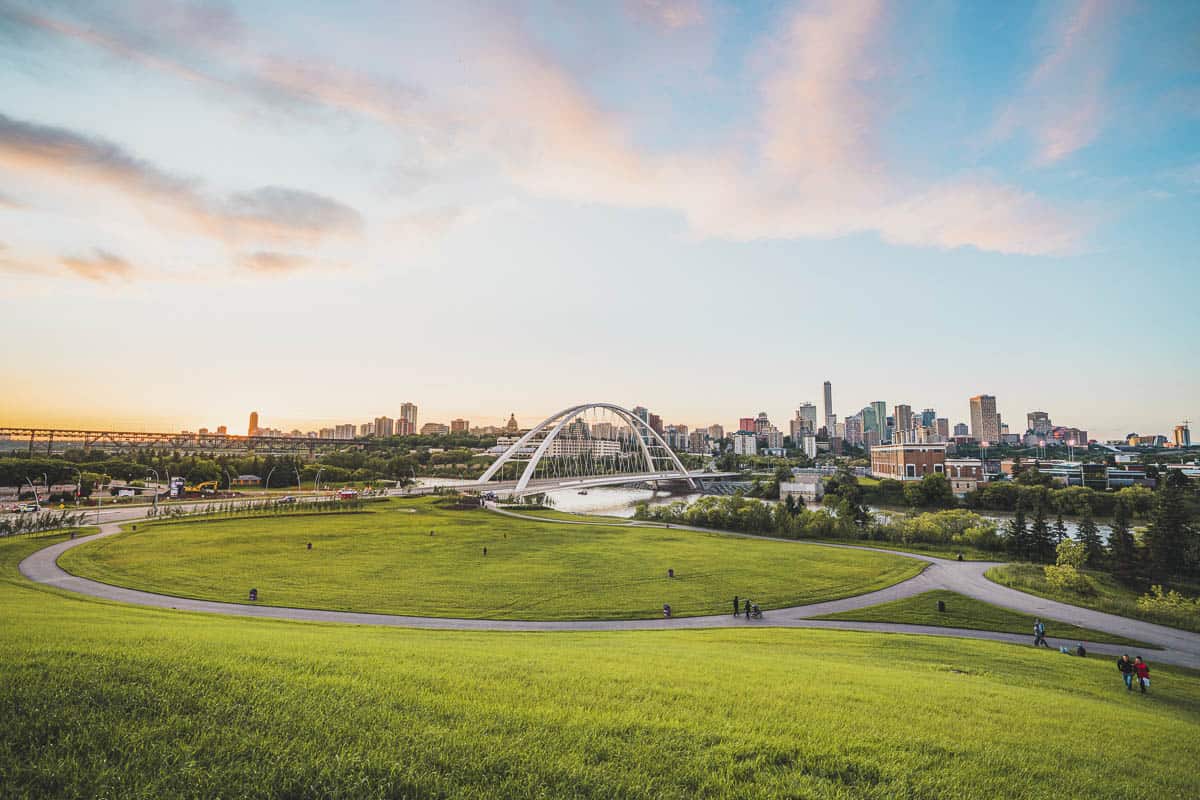 We've got a number of routes outlined for you below, along with fun stops to make along the way. But if you are looking for other options (besides driving) we've also got you covered in this post!
Read on to peruse the variety of ways to get from Saskatoon to Edmonton.
About the Route
Fastest Route
If you're looking for a straightforward route from Saskatoon to Edmonton, look no further. Spanning 523 km, this drive will take you approximately 5 hours and 15 minutes heading west on Highway 16 (the Trans-Canada Highway).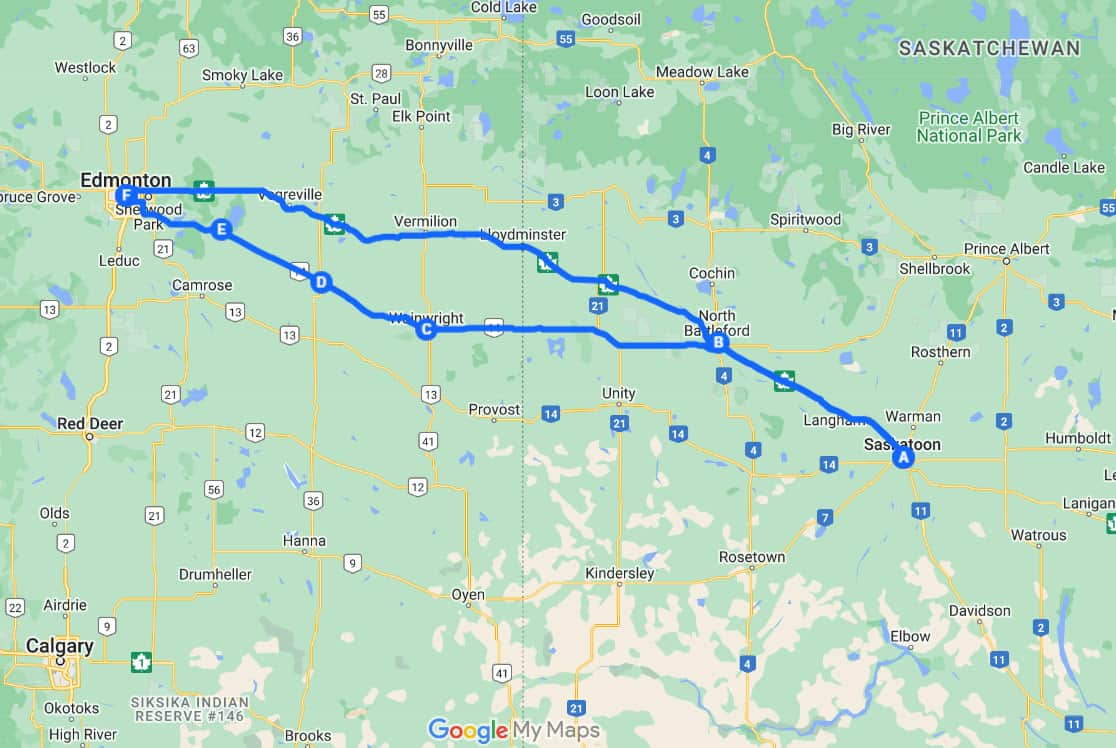 Alternate Scenic Route
Believe it or not, prairie driving can offer some of the most picturesque scenery, and that's exactly what you'll get by taking this route. This drive is 523 km and will take a bit longer at 5 hours and 30 minutes. Start off on Highway 16, and head west to North Battleford, where you will follow signs west to Highway 40.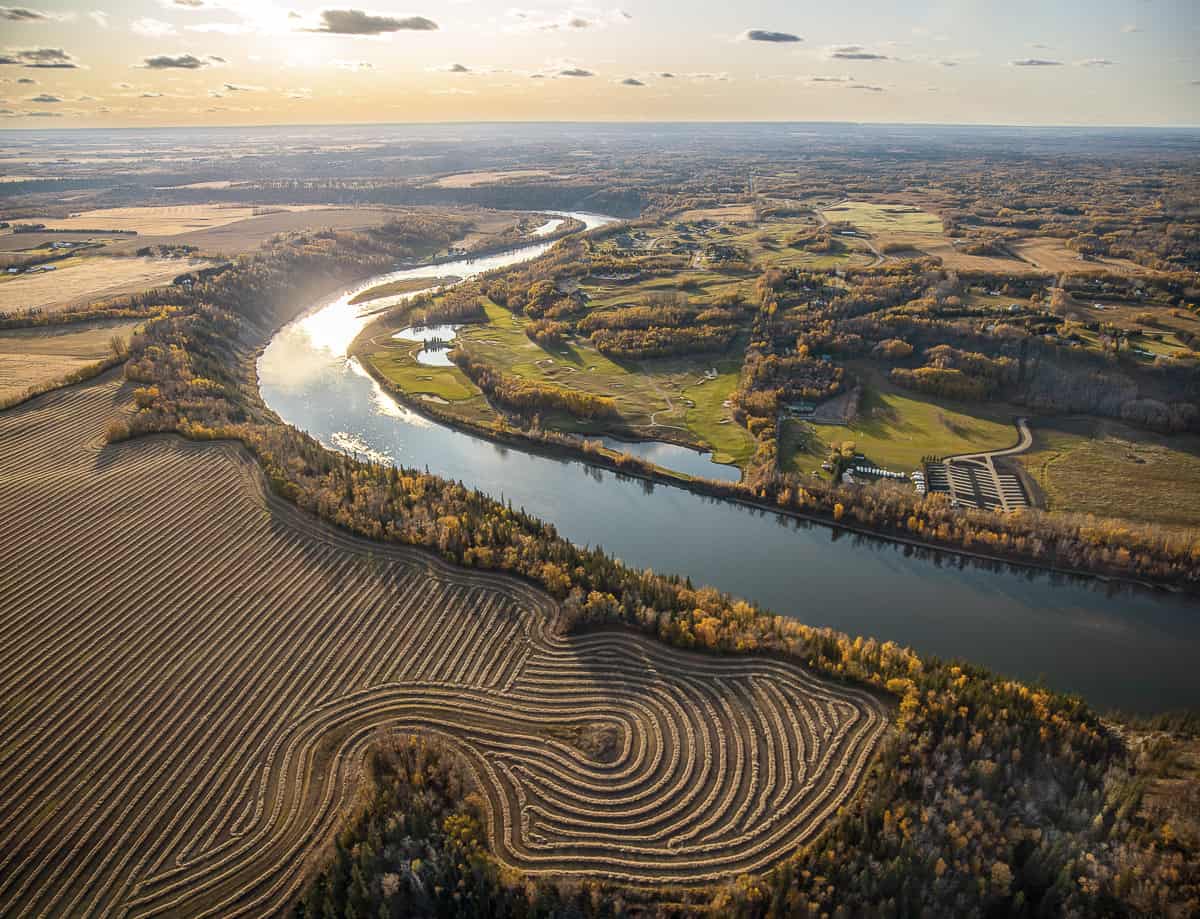 Continue driving west on Highway 40 (Poundmaker Trail), which will turn into Highway 14 once you've crossed the border into Alberta. You'll stay the course heading west on Highway 14 leading you straight into Edmonton.
Saskatoon to Edmonton by Car
Saskatoon is home to the Saskatoon John G. Diefenbaker International Airport, which will make acquiring a rental car easy. We suggest booking via RentalCars.com to select the cheapest rate or book with whichever company you prefer.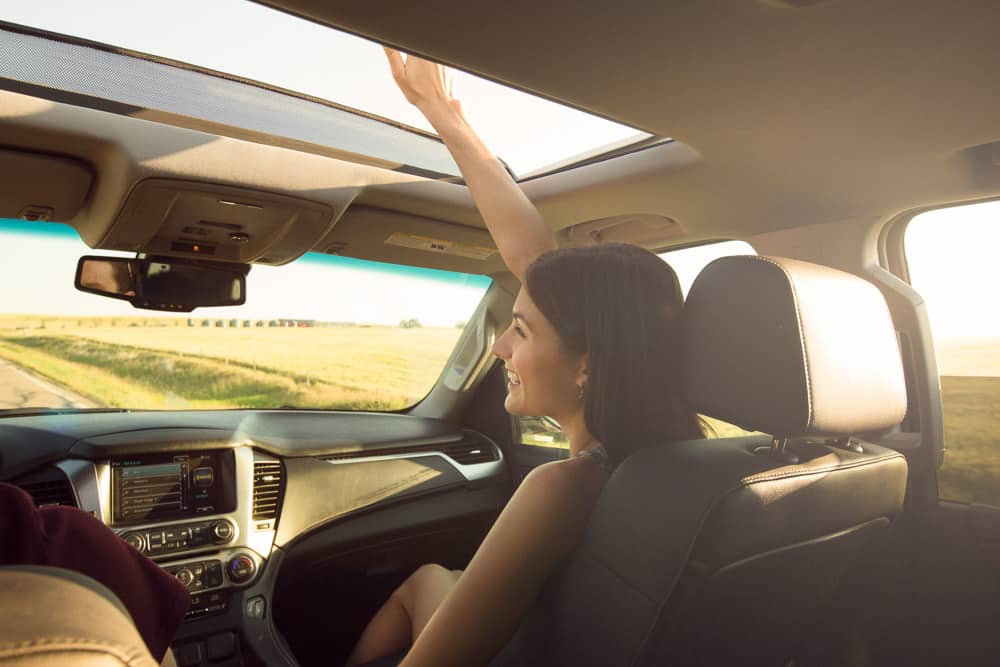 To make the most of your drive while allowing for pitstop opportunities, we advise leaving Saskatoon early in the morning. Remember that while Alberta's (and Saskatchewan's) major highways are in great shape and well-maintained, unexpected storms or construction can wreak havoc for days and slow things down. We suggest checking out Alberta's 511 and Saskatchewan's Highway Hotline for current road reports before you leave.
Saskatoon to Edmonton by Bus
On Mondays, Wednesdays, Thursdays, Fridays and Sundays, Rider Express offers a Saskatoon to Edmonton route. The trip takes 6 hours and 30 minutes and makes 6 stops along the way. A one-way ticket will cost around $66.
Saskatoon to Edmonton by Other Options
Flights – As both cities are home to international airports, daily flights from Saskatoon to Edmonton are offered via Swoop, Air Canada, and WestJet. Currently, Swoop and Westjet are the only airline offering nonstop flights. All others flights will make a stop in Calgary and depending on your layover time, flying will take between 2 to 3 and a half hours.
Taxi and Uber – While these are both possible options, they would be extremely expensive and potentially hard to find someone willing to drive that far.
Poparide – Carpools from Saskatoon to Edmonton are popular with several options for rides usually available at any given time. As long as you aren't too picky about your departure date, you should have no problem finding a ride that would fit your ideal schedule.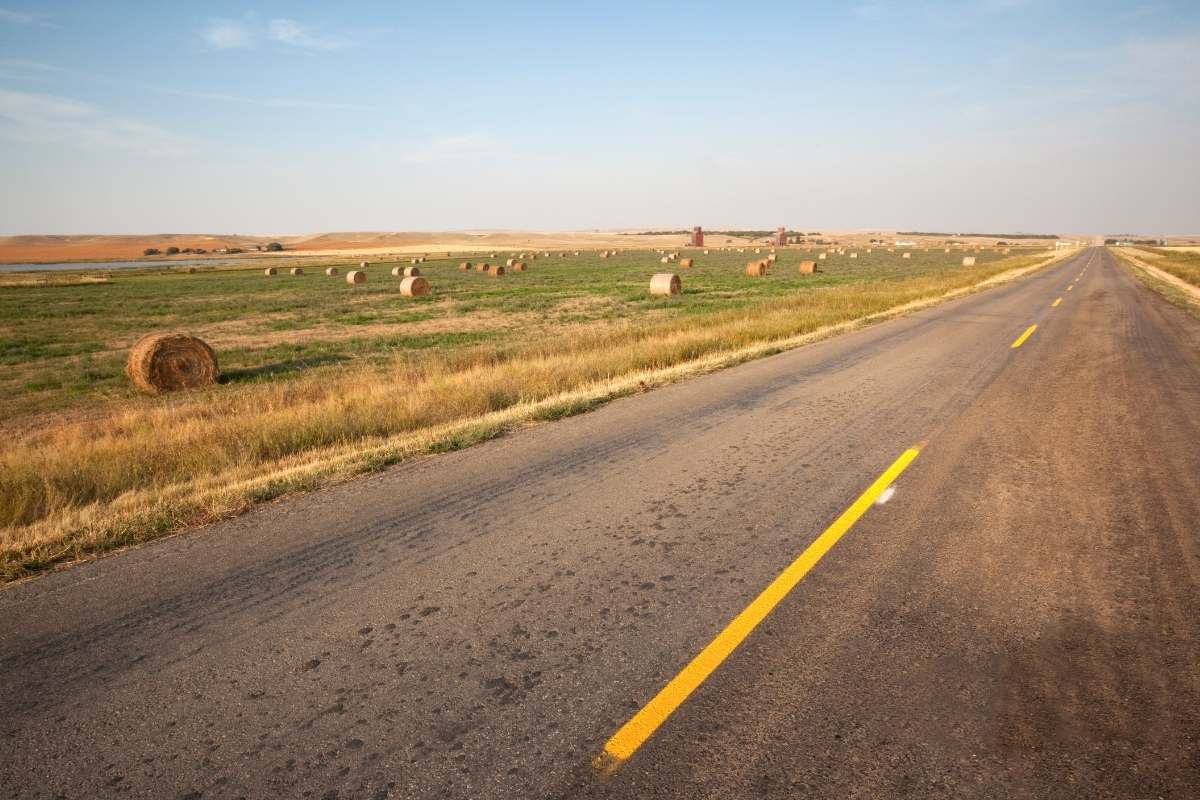 Fun Things to do Along the Way
Fastest Route
Blue Mountain Adventure Park – If you're an adrenaline junkie, looking for your next rush, you need to stop at Blue Mountain Adventure Park! Located in North Battleford during the summer you can zip line, challenge yourself on the areal obstacle course, axe throw and shoot archery. In the winter, enjoy tubing, kick-sledding and snowshoeing. This is also a pitstop option for the next route as well! 
Lloydminster – Take a picture in two places at once! Straddling the provincial border of Alberta and Saskatchewan Lloydminster is a unique town unto itself. Addresses east of 50th Avenue are considered to be in Lloydminster, Saskatchewan and addresses west of 50th Avenue are considered to be in Lloydminster, Alberta. A monument of four 100-foot survey markers stands near the city's downtown core to commemorate this distinctive bi-provincial status, and it's definitely worth a selfie!
World's Largest Easter Egg – Located in Vegreville Alberta, the largest Ukrainian Pysanka makes for a neat stop! The giant egg weighs over 5,000 lbs and will make an epic background for a road trip selfie.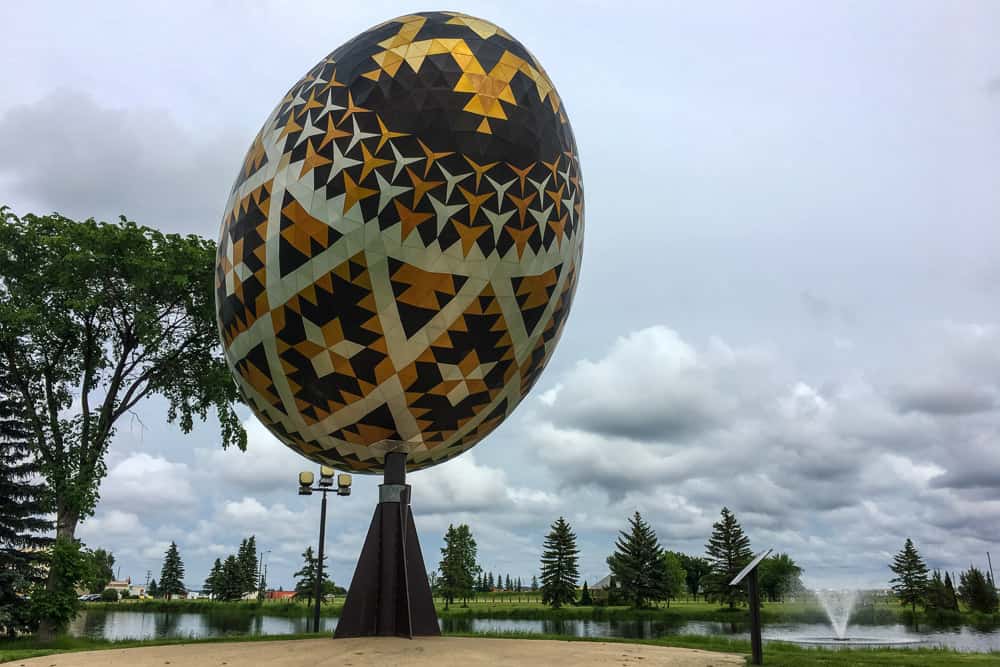 Alternate Route #1
Heritage Farm and Village – Step back in time with a visit to Heritage Farm and Village in North Battleford Sask. Take a few hours from the road and explore the 100-acre village that has over 30 unique homes and businesses representing the boom years of the the1920s. Take in the gleaming 1920s vehicles and stand in the shadow of an iconic grain elevator, a once-familiar sight in every prairie town.
Battle River Railway Trestle – This stop is an opportunity to take in a stunning view and stretch your legs. The trestle bridge, commonly known as the Fabyan Trestle Bridge, is the second-largest railway structure in Canada. During your stop here, you can walk the paths near the river and pick handfuls of delicious saskatoon berries if you pass through during berry season.
Cooking Lake-Blackfoot Provincial Recreation Area – There is so much to do here! From nature walks to canoeing and horseback riding, you'll find plenty of activities at Cooking-Lake Blackfoot Provincial Recreation Area, no matter the season.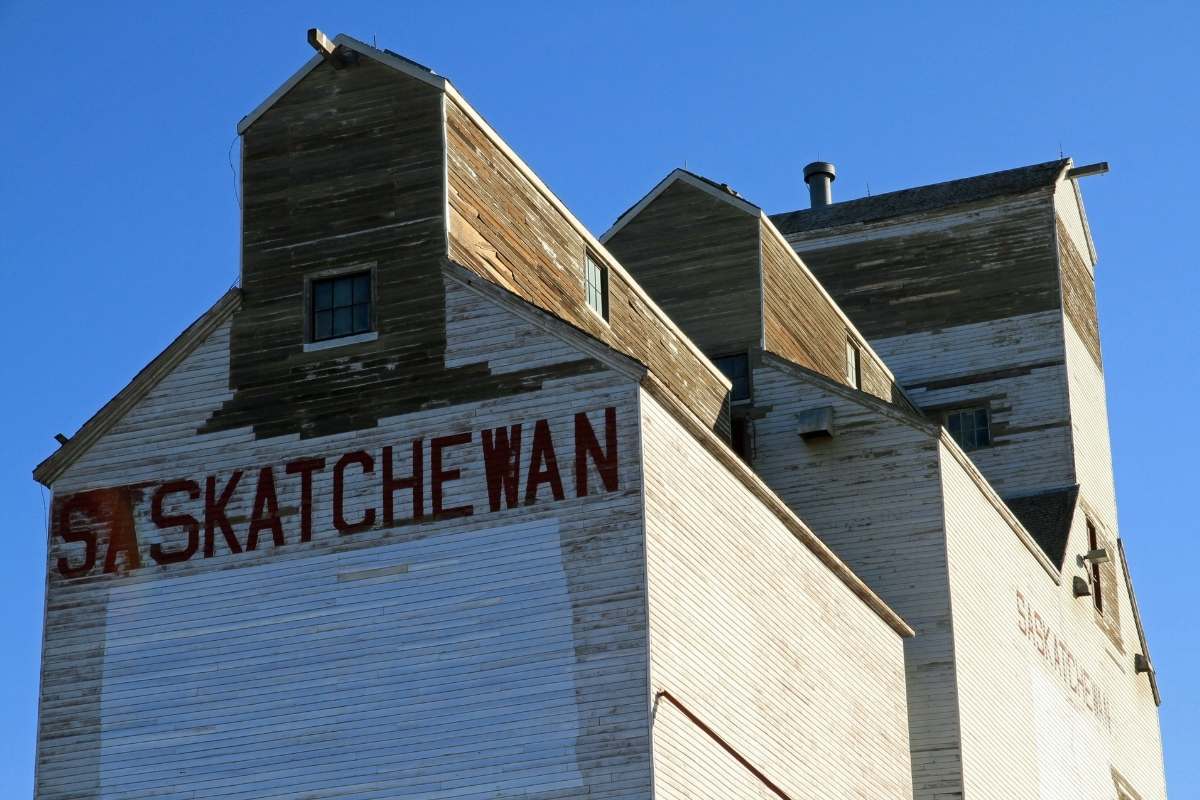 Upon Arrival in Edmonton
You made it!
Known as the "Gateway to the North," Edmonton lacks no shortage of spectacular sites to see and activities to enjoy. To help you decide how you should spend your time in Edmonton, check out our guide on the best things to do in Edmonton.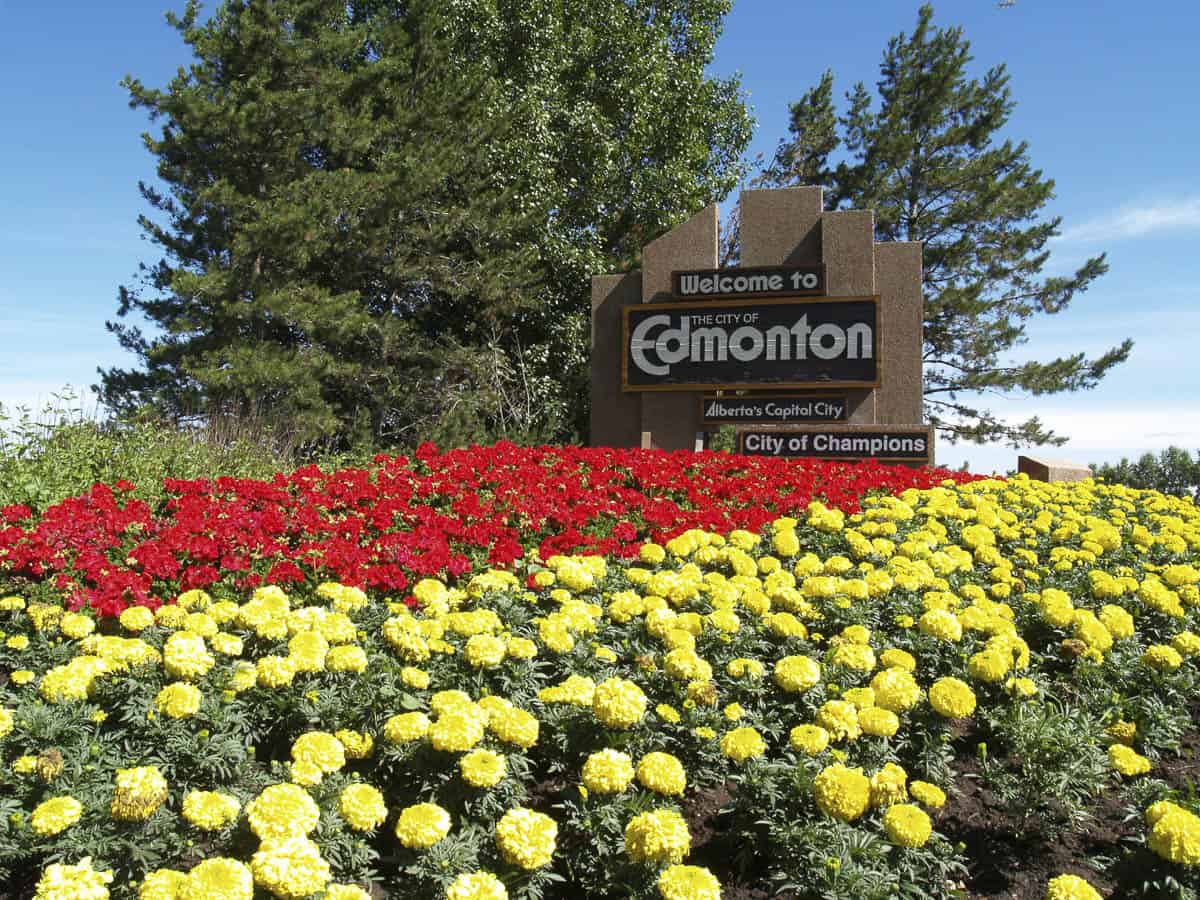 First, let us help you find a place to sleep! There are many great Edmonton hotels to choose from; however, not all are created equal. Our recommendations that are based on a budget are below.
Where to Stay in Edmonton
Luxury – Nothing beats the iconic Fairmont Hotel MacDonald. This luxury hotel offers spectacular views of the Edmonton river valley and features a restaurant and spa. It's close to many Edmonton attractions and located right in downtown Edmonton, this hotel is worth the splurge even if it's just for one night!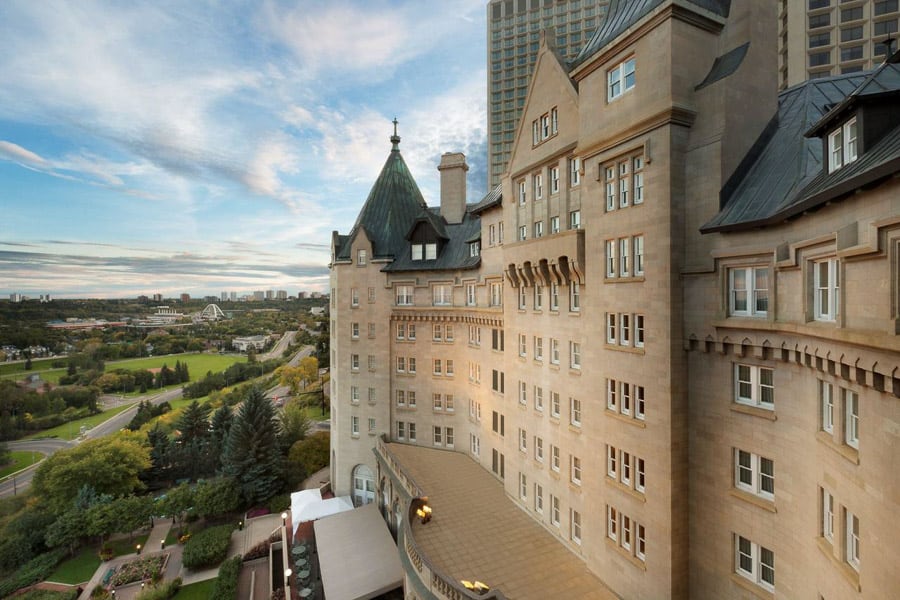 Mid-range – The Mettera Hotel on Whyte fits in well with the funky vibe of Old Strathcona. It's close to the shopping and vibrant amenities Whyte Ave is known for. Additionally, this boutique hotel features a cozy library with a fireplace!
Budget – Close to West Edmonton Mall and Whyte Ave, Travelodge by Wyndham Edmonton South gives you access to Edmonton sightseeing without breaking the bank. This hotel is great for families with kids and has a hot tub and pool and also includes a complimentary continental breakfast.