Disclaimer: This page may contain affiliate links. Please review our full Terms and Conditions for more information and our Privacy Policy. Note that any pricing, operating hours, or other such information provided below may have changed since initial publication.
Compiled by the Road Trip Alberta team
Last updated on June 23, 2023
Driving from Kelowna to Calgary (and the reverse) is a popular trip for both British Columbians and Albertans alike, making this route a popular one, especially in summer. But if you need to make this trip and are looking for other options (besides driving) we've got you covered in this post! Read on to peruse the variety of ways to get from Kelowna to Calgary.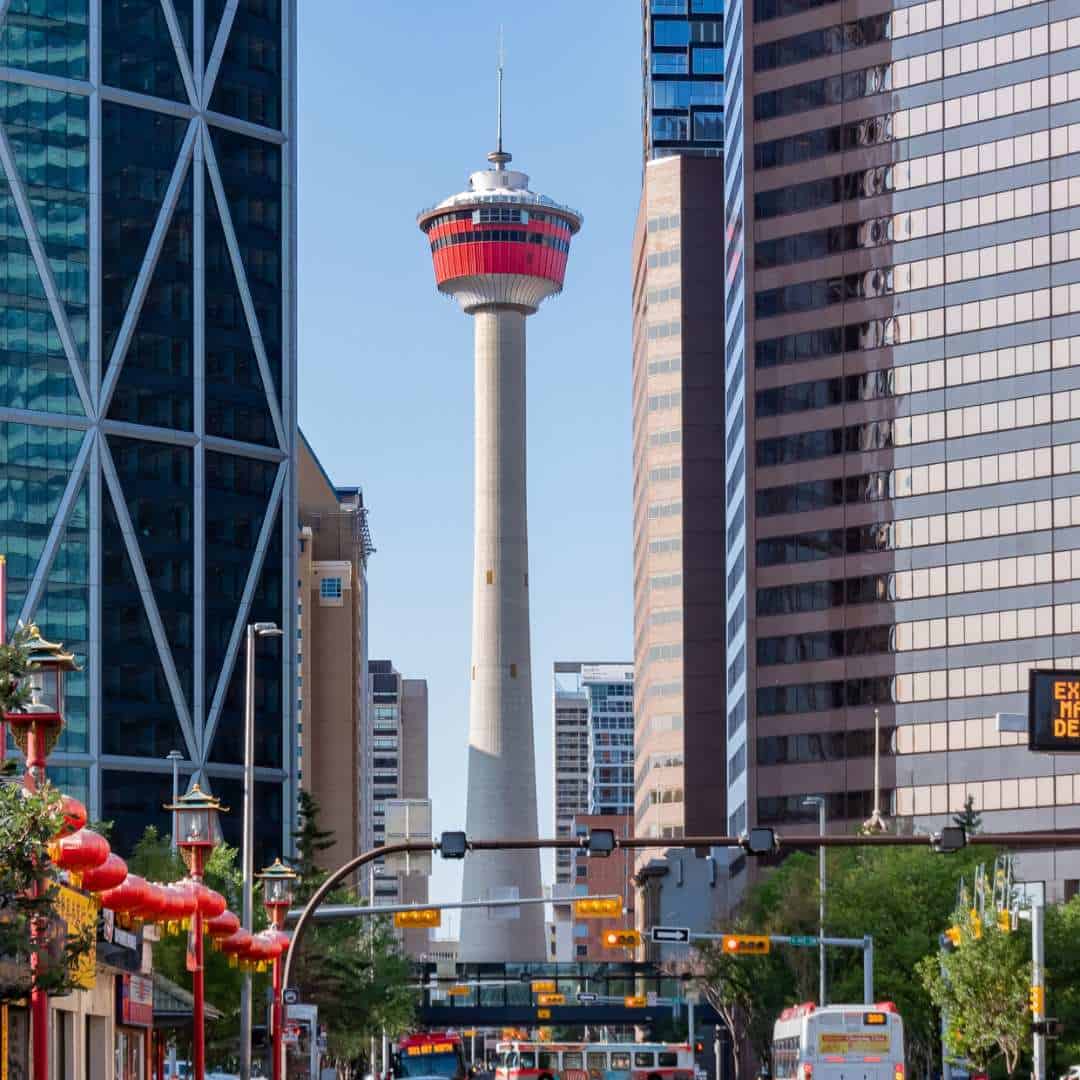 Getting from Kelowna to Calgary
Primary Route
There is really only one main route we suggest for this trip, and it will take you just over 7 hours to drive the 604 km. First, you'll start on Highway 97 heading north out of Kelowna, which will eventually meet up with Highway 97A as you make your way through Vernon, BC. For the next hour, you will stay on Highway 97A until Sicamous, where you will get onto Highway 1 East (the Trans-Canada Highway). You will remain on Highway 1 for the remainder of your journey to Calgary.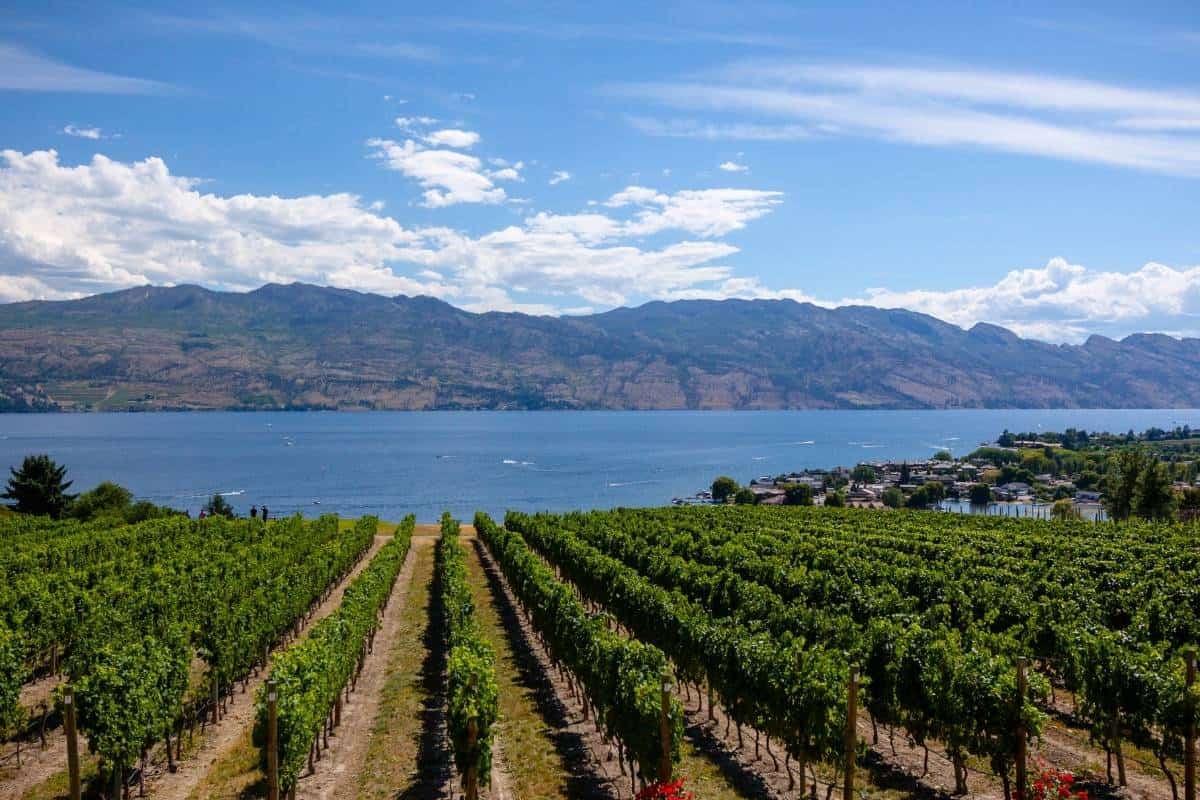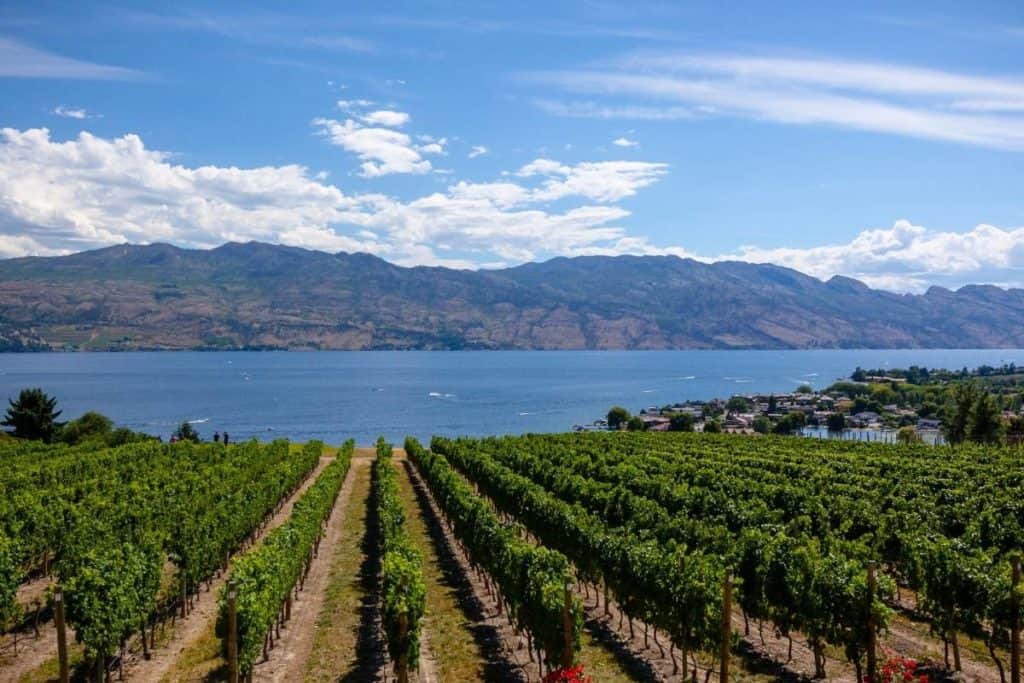 Alternate Route #1
While this isn't much of a route change, we suggest getting onto Highway 1A East or the Bow Valley Parkway from Lake Louise and taking in some beautiful mountain scenery. Highway 1A is the old highway going from Lake Louise to Banff and has relatively little traffic. You'll be on Highway 1A for about an hour, where you would merge back onto Highway 1 for the rest of your drive near Calgary. It will only add a few minutes to your overall trip.
NOTE that a portion of the Bow Valley Parkway is closed in the summer for cyclist traffic only. You will have to get back on the Trans-Canada at Castle Junction to continue the journey. Accessing Johnston Canyon is still possible, but you'll have to backtrack a little ways.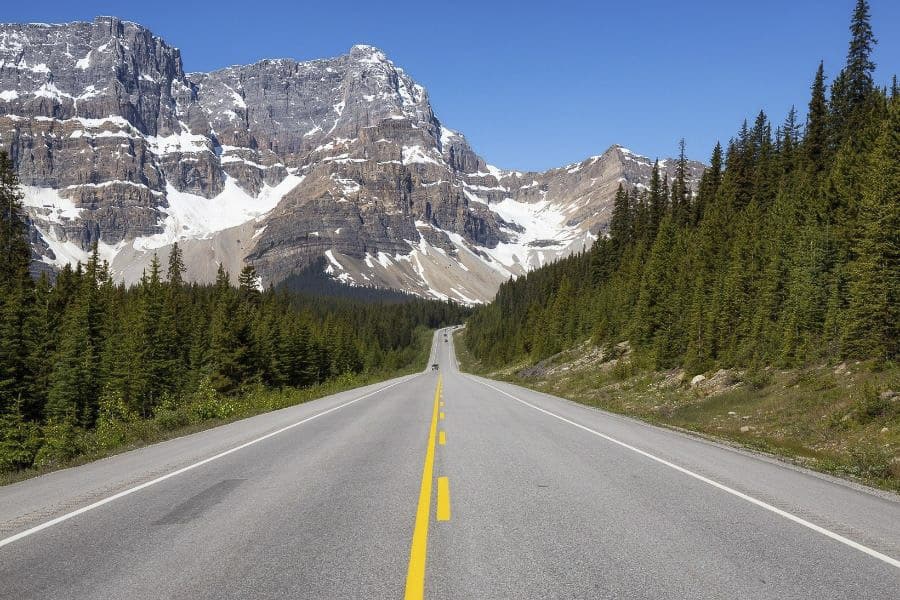 Kelowna to Calgary by Car
If you're travelling from Kelowna to Calgary by car, this drive can easily be done in a day if you don't plan on making any stops other than the necessary bathroom/snack breaks. We suggest getting on the road bright and early to make the most of your driving time, especially if the weather is less than ideal.
Kelowna is British Columbia's third-largest metropolitan area after Vancouver and Victoria, which makes obtaining a rental car easy. We always suggest checking out RentalCars.com for the best deals or booking with whichever company you prefer.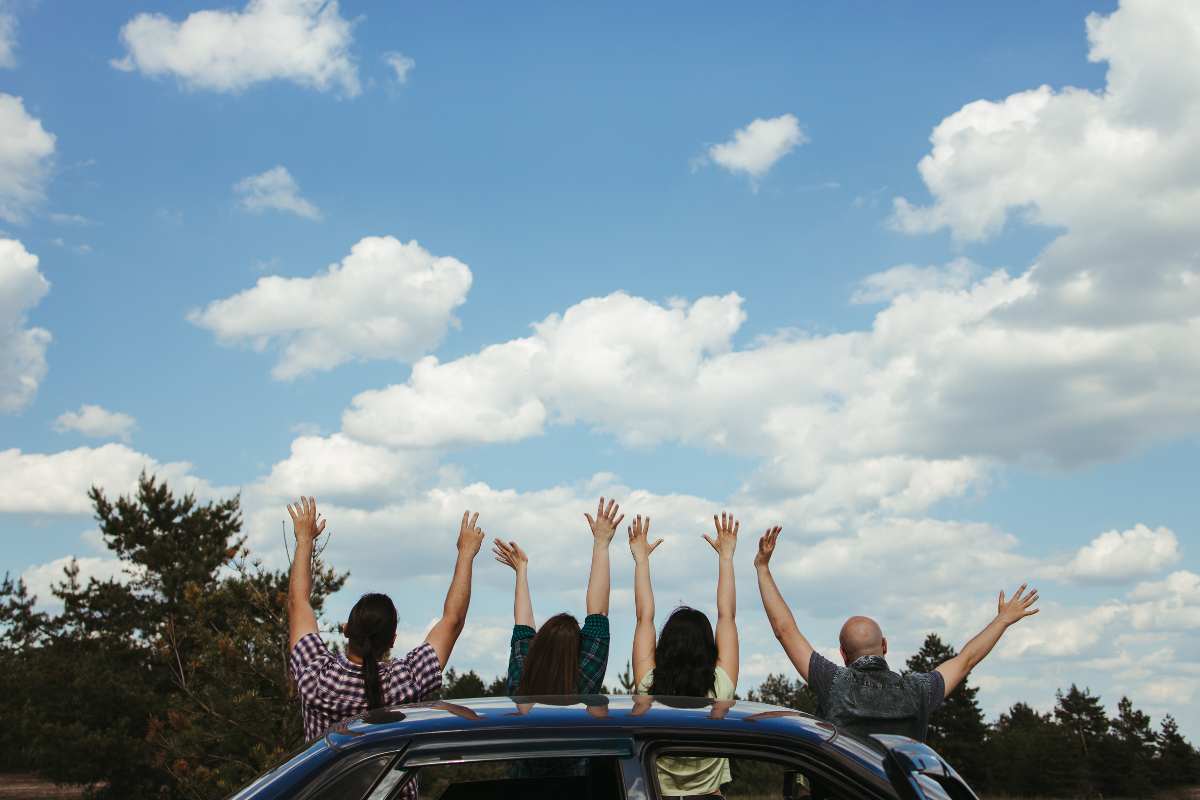 If travelling by car, be mindful of the road conditions. Highways in BC and Alberta are usually well maintained, but snowstorms can wreak havoc for days, and summer construction can cause unforeseen delays.
It's also important to note that winter tires or chains are required on many routes in British Columbia from October 1 to April 30. For this particular route, highway 97 requires winter tires/chains from October 1 – March 31 however, highway 97A and Highway 1 to the Alberta border require them until April 30.
To help avoid unforeseen delays caused by weather and road conditions, we suggest checking out Alberta's 511 for current road reports before you leave. Click through to learn more about Alberta's and British Colombia's road laws and driving guidelines.
Kelowna to Calgary by Bus
Rider Express is the only company to offer a bus from Kelowna to Calgary. At the time of updating this article there are four trips per week. The service starts in downtown Kelowna and ends at Westbrook Mall in Calgary. A one-way journey costs approximately $140 CAD and takes about 11 hours. Check their website for availability and to purchase tickets.
Kelowna to Calgary by Private Transfer
Located in downtown Kelowna, it is the only Kelowna limo service offering transport to Calgary. Choose from a variety of vehicle options, and enjoy top-notch service for your trip. 
Kelowna to Calgary by other options
Flying
Both Kelowna and Calgary are home to international airports and offer flights via WestJet or Air Canada between the two cities. A non-stop flight will average about 1 hour and 10 minutes, whereas a connecting flight can take upward of 8 hours, depending on the layovers. Flying by far is the fastest mode of transportation, but with the beautiful scenery on the ground, the drive is an interesting one! 
Taxi and Uber
Taxi and Uber are both possible options, but extremely expensive and potentially hard to find someone willing to drive that far. 
You might get lucky and find a Poparide carpool traveling this route. It's not an overly popular route on the app, but is worth looking into.
Fun Things To Do Along the Way
Fastest Route
If you're travelling with the family, consider stopping at Splashdown Vernon. This popular waterpark features 10 waterslides, an extra-large hot tub, and visitors are treated to extraordinary views of the Okanagan.
The Revelstoke Railway Museum showcases the historical construction and operation of the Canadian Pacific Railway in Western Canada's mountain region. With interactive displays, a Heritage Railcar collection and a locomotive simulator, you're bound to enjoy a few hours here!
From hiking to sightseeing, Glacier National Park of Canada is a stop we highly recommend if time permits. It's still a 4-hour drive from Calgary from there, so to fully enjoy it, consider spending the night nearby and driving the rest of the way the next day. Note that you will need a day pass to enter the park, and individual park passes range between $10.50 – $21.00.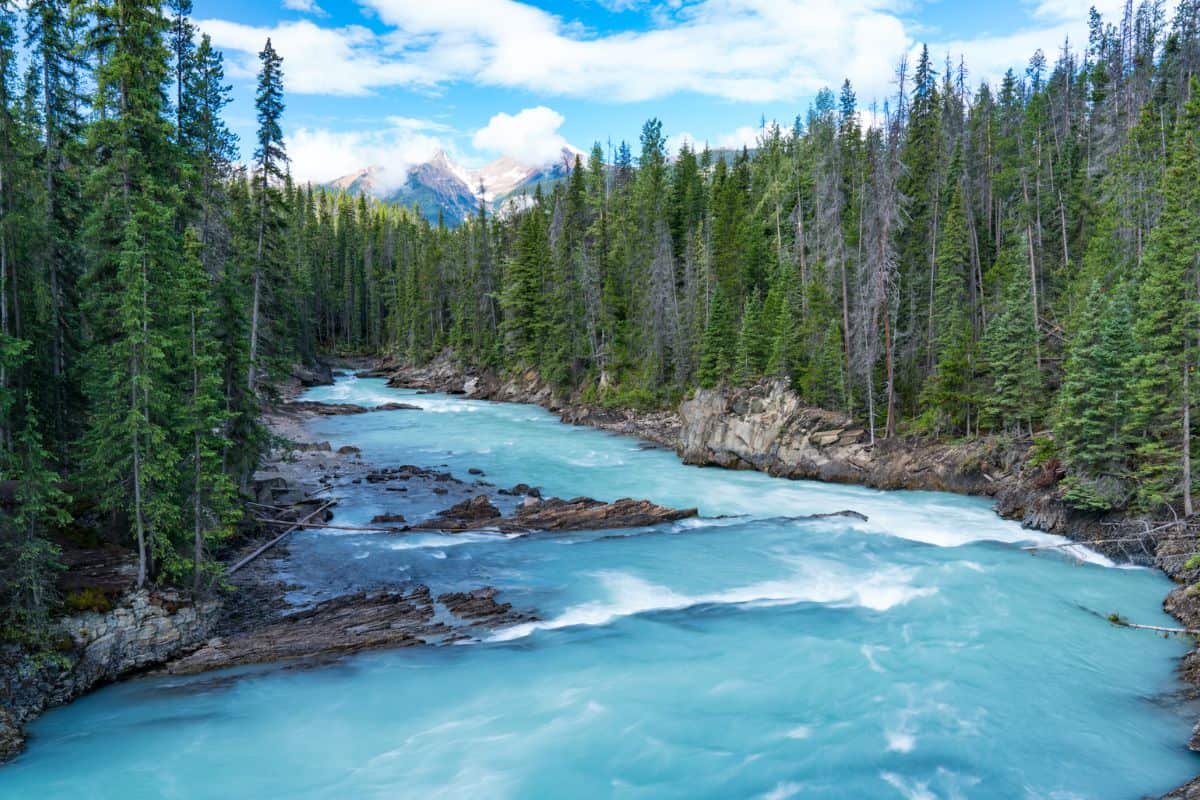 Banff National Park
You can't go wrong with a stop in world-famous Banff National Park, and there isn't a shortage of things to do in Banff.  Explore the townsite, hike or soak in the hot springs—the options are endless! Note like Glacier National Park, you will need a pass to get into Banff as well. For more information, visit the Parks Canada website. If you are just driving through Banff, you won't need a pass, but you will if you stop.
Alternate Route
Bow Valley Parkway
If you want a break from the traffic from the Trans-Canada Highway and perhaps you're looking to spot some wildlife, the Bow Valley Parkway is the best chance. Taking a drive through here will give you a chance to see deer, elk, and if you're lucky, bears!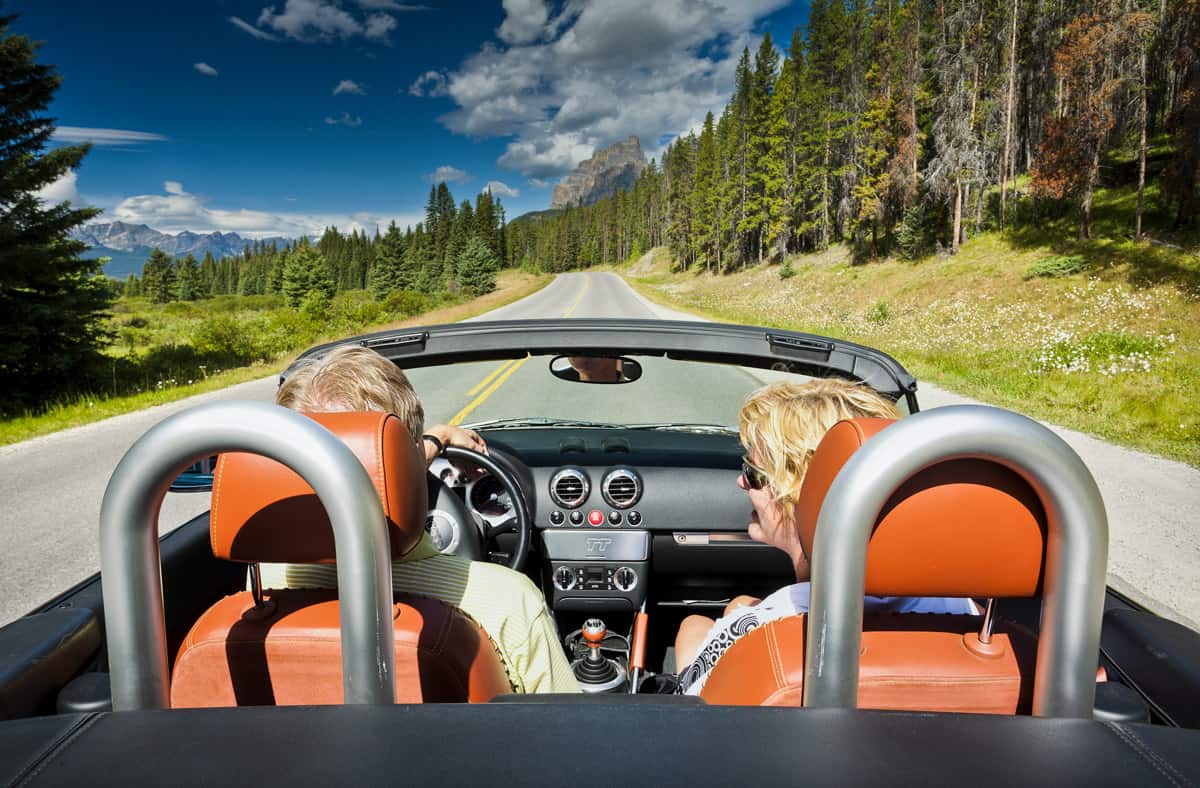 Backswamp Viewpoint
The Backswamp Viewpoint is one of the best places to view the jaw-dropping emerald green colour of the Bow Valley River.
Johnston Canyon is a popular and easy hike where you can see spectacular views of either the lower or upper falls, depending on the distance you're willing to trek. There are several trailheads ranging from a 40-minute round trip hike up to 4 hours.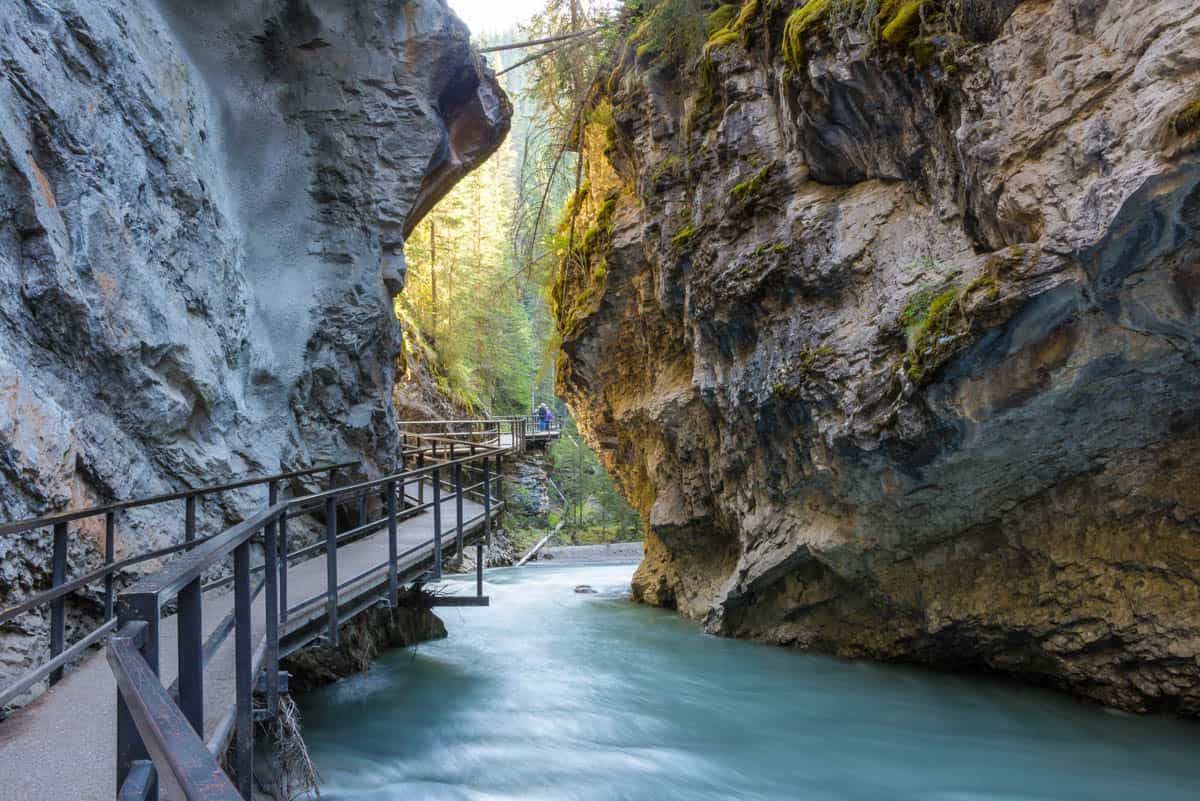 Hillsdale Meadow Viewpoint
Hillsdale Meadown Viewpoint is a stunning spot to see pristine blue waters nestled along the railway. 
Morant's Curve
Morant's Curve is a great stop to take in a beautiful viewpoint along the riverbed with charismatic fur trees and a neat railroad curve. It's a very popular spot for photography in Banff and there are often a number of photographers here trying to capture the iconic image of a train winding through the Rocky Mountains.
Upon arrival in Calgary
You made it!
Explore Calgary
Calgary is a vibrant city full of culture and experiences to offer. You won't find a shortage of exciting things to do, and to help you compile your perfect Calgary "to-do" list, take a peek at our ultimate guide of things to do in Calgary.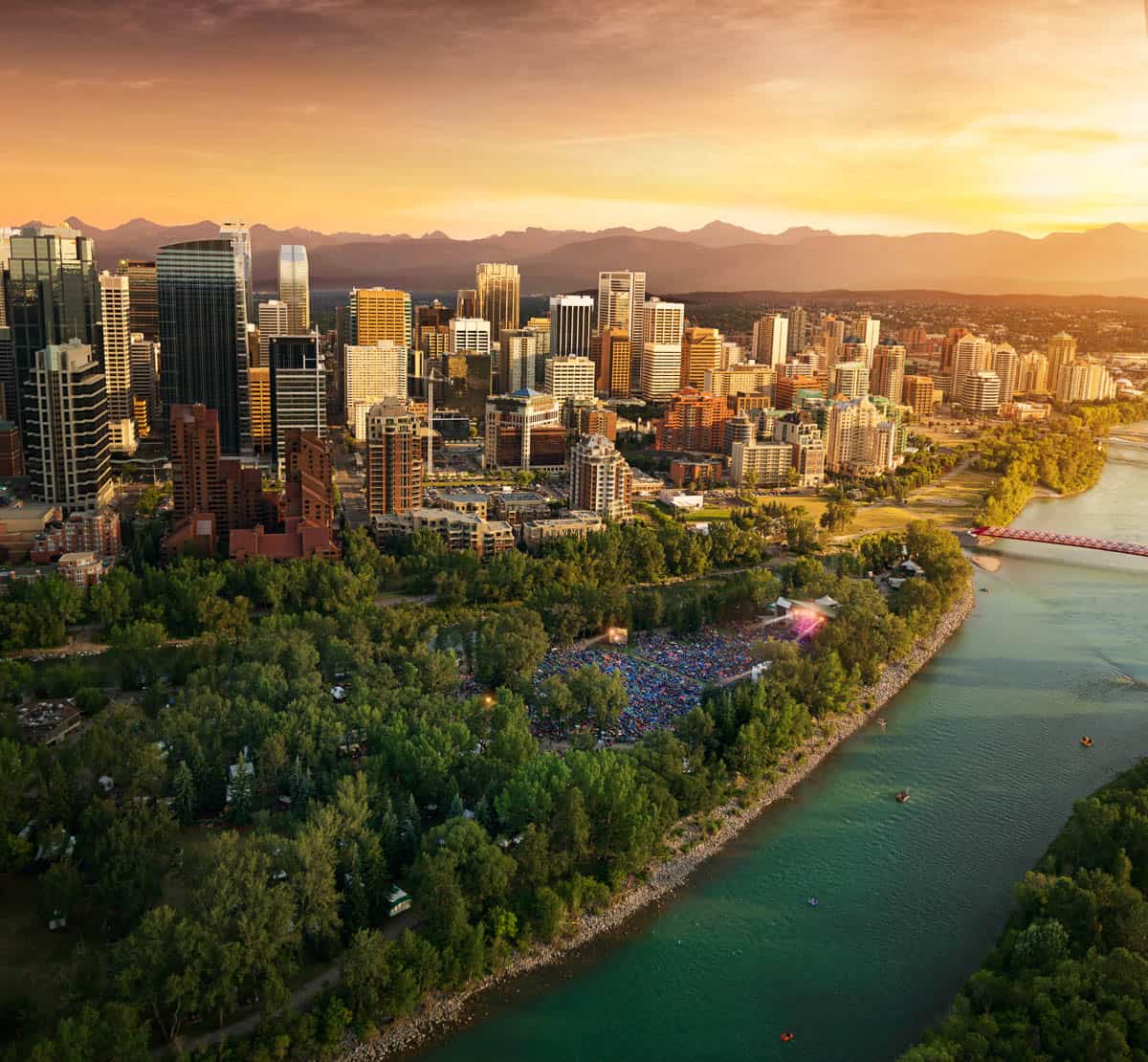 Where to Stay in Calgary
There are plenty of choices for great accommodations in Calgary to rest up after the long drive. Here are our top picks:
Luxury
Enjoy being in the heart of downtown when you stay at the historic Fairmont Palliser, You'll be within walking distance of some of the city's most renowned shops, entertainment, and restaurants. And be sure to pamper yourself at the hotel pool and spa. 
Mid-Range
Hotel Arts is a stunning boutique hotel in downtown Calgary and is a must if you're into the art scene. You can sit around the poolside, sipping cocktails and eating world-class food, and make use of its own commuter bike program to help you explore the city.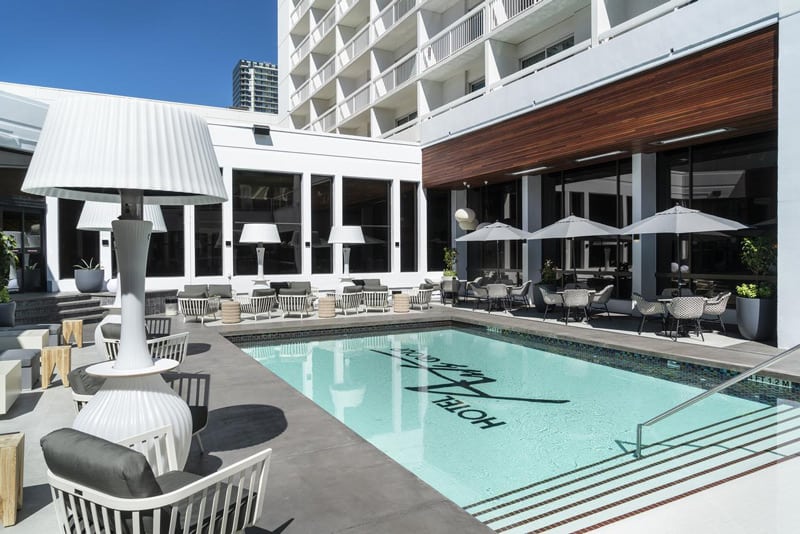 Budget
Canada's Best Value Inn is a perfect choice if you're looking to budget more for excursions. It's close to the transit system and great shopping at the nearby Chinook Centre.
Want to see more options? Here is our definitive list of the best hotels in Calgary and our guide to Calgary Airbnbs.