Disclaimer: This page may contain affiliate links. Please review our full Terms and Conditions for more information and our Privacy Policy. Note that any pricing, operating hours, or other such information provided below may have changed since initial publication.
Compiled by the Road Trip Alberta team
Last updated on December 19, 2022
Getting from Canmore to Banff is extremely easy considering how close the two mountain towns are. There are several ways to make the trip so read on for details on the variety of ways to get there, including your own two-feet to a luxurious limo.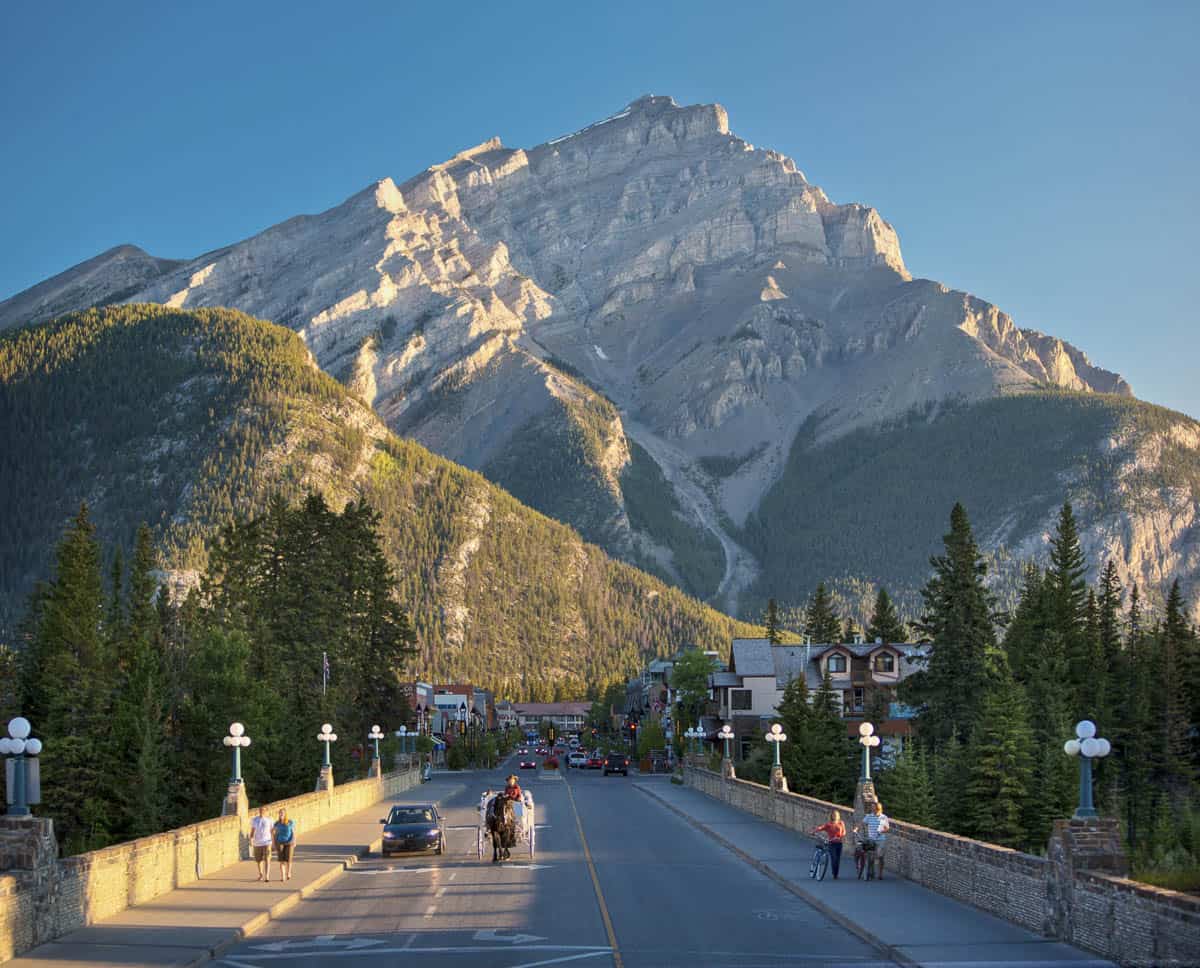 About the Route
The distance from Canmore to Banff, is 26 kilometres and is a straight shot west on Highway 1 (The Trans-Canada Highway). Driving it should take no longer than 25 minutes in optimal conditions. As you get closer to Banff, there are two exits into the townsite. Follow the signs off of the highway onto Banff Ave, which will take you directly into the heart of the downtown.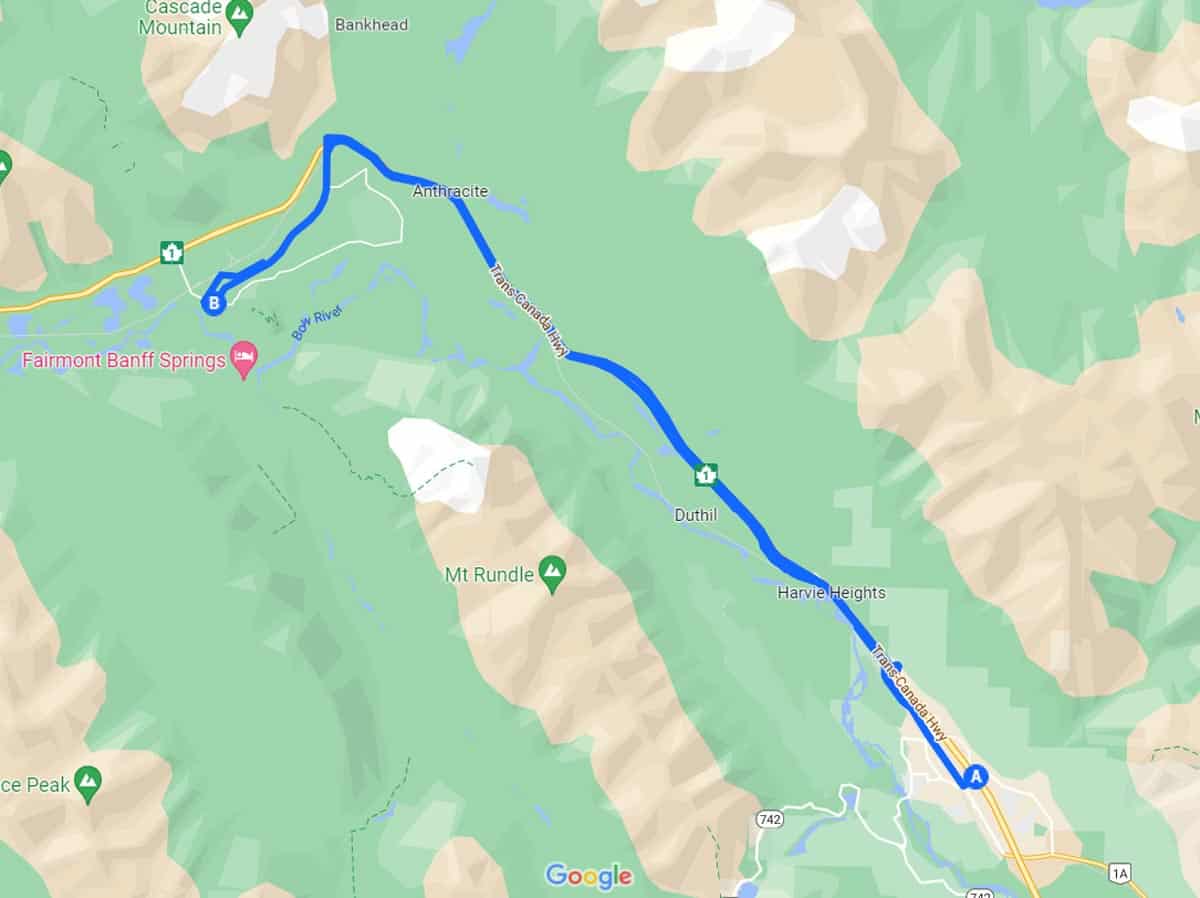 Canmore to Banff by Car
Driving from Canmore to Banff is the easiest option. Note that you will need your own vehicle for this drive, there are currently no options for car rental in Canmore (we recommend a car rental from Calgary).
Upon arrival to the town of Banff there are two exits off of Highway 1 to get into the townsite. Either exit will take you into the heart of the Banff townsite.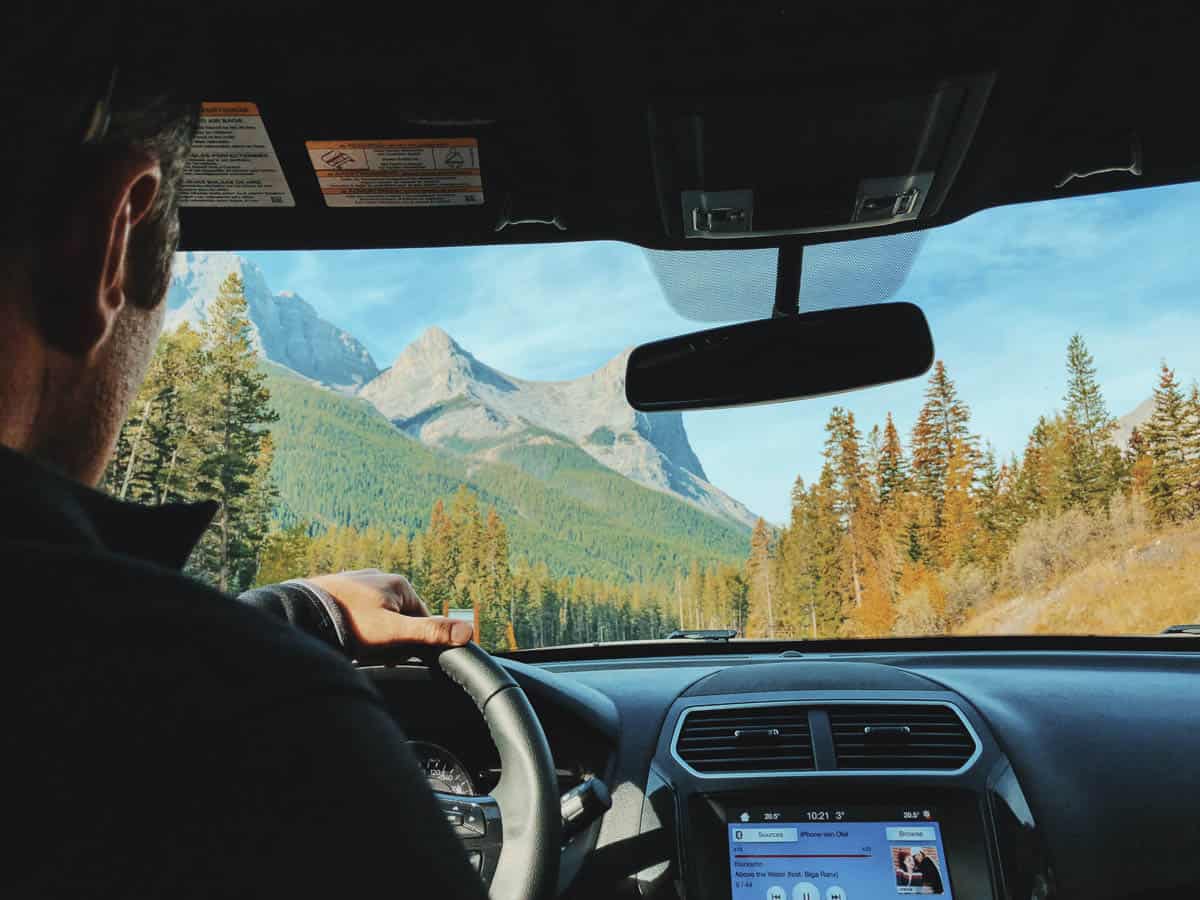 Banff National Park Fees
Entry into Banff National Park requires a National Park Pass and there are a number of ways to purchase a pass. There are park gates located just after leaving west of Canmore (in summer months be prepared for a long line of vehicles) where you can purchase your pass. We recommend purchasing a pass online or in town.
Effective January 1, 2023 daily fees are:
Adult: $10.50
Senior: $9.00
Youth (up to 17 yo): FREE
Family/group (up to 7 people): $21.00
Commercial group (per person): $9.00
The daily passes expire at 4 pm the following day. If you're looking to enter multiple times or staying longer, consider the Parks Canada Discovery Pass. It gives you unlimited admission for a year to all the national parks in Canada.
Discovery Pass fees are as follows:
Adult: $72.25
Senior: $61.75
Family/group: $145.25
Canmore to Banff by Bus
Roam Transit is your #1 choice for transport within Canmore and for getting from Canmore to Banff. In fact, if your plan is to visit Banff for the day this is the recommended mode of transportation, especially in the summer months.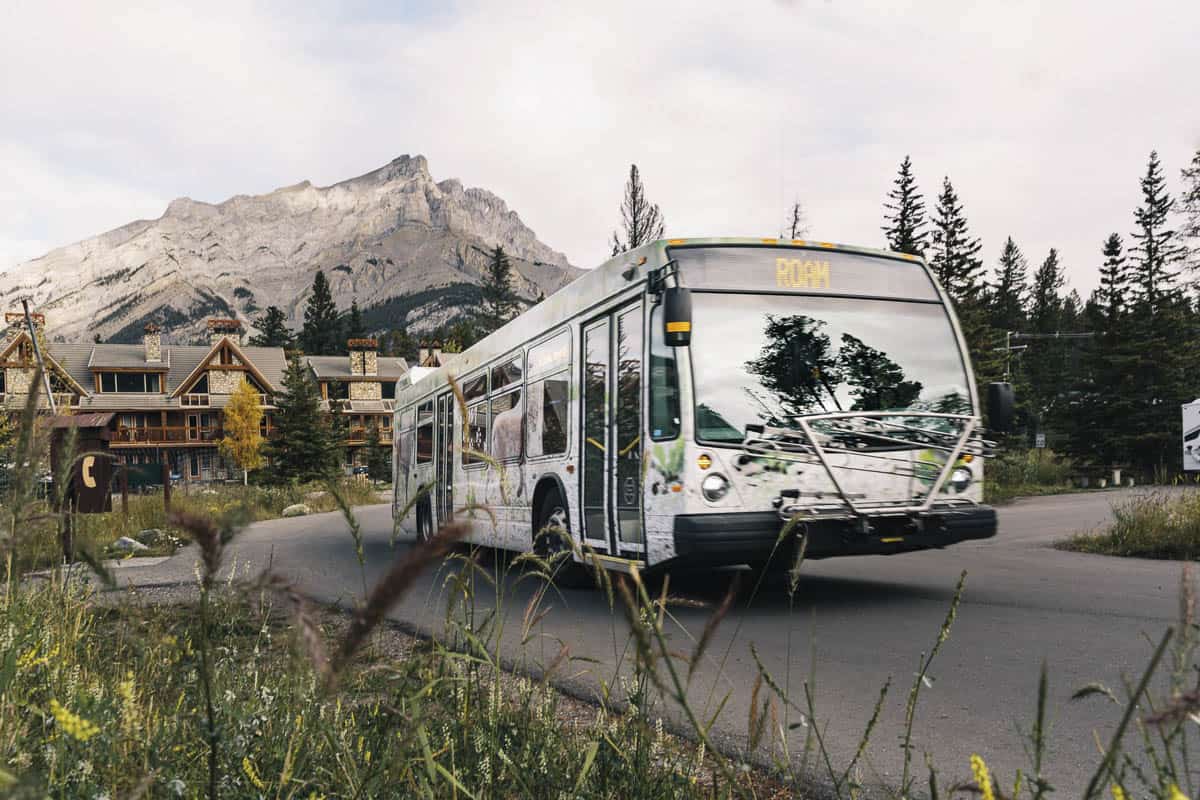 Hop on Route 3 and this will bring you to and from Banff including several stops in each town. There are early morning departures and buses typically run until 10 PM. Bus fare for Route 3 will cost you $6.00 one way, and they have a variety of pass options available.
See this page for details on the route, the schedule, and to track actual bus movement live.
Canmore to Banff by Private Transfer
Celebrating a special occasion? Prime Limos is one of the leading limousine service providers in Canmore. They provide reliable, luxury limousine services with packages starting as low as $749.
Canmore to Banff by Other Options
Taxi to Banff
Three Sister's Taxi is one of Canmore's main taxi companies. The company offers both basic transportation and tours. Their fares are flat rate and they are a reasonable option to and from Banff.
Ride Sharing to Banff
There is currently no Uber or Lyft in Canmore or Banff. However, ridesharing via Poparide is an option. There are usually several carpools traveling from Canmore to Banff (and vice versa), and you can select your driver based on your luggage and equipment requirements (especially if you are traveling with skis, bikes, etc).
Walk or Cycle To Banff
Go by your own power on the Banff Legacy Trail! If you're feeling energetic, head up the popular Legacy Trail by foot or bike as it's just over 20 km from Canmore to Banff. Walking will take you around 2 hours and 45 minutes and roughly 45 minutes by bicycle. Need some wheels to get you there? There are rental options in Canmore – check out Pedego Bikes for some electric options to help you with the inclines.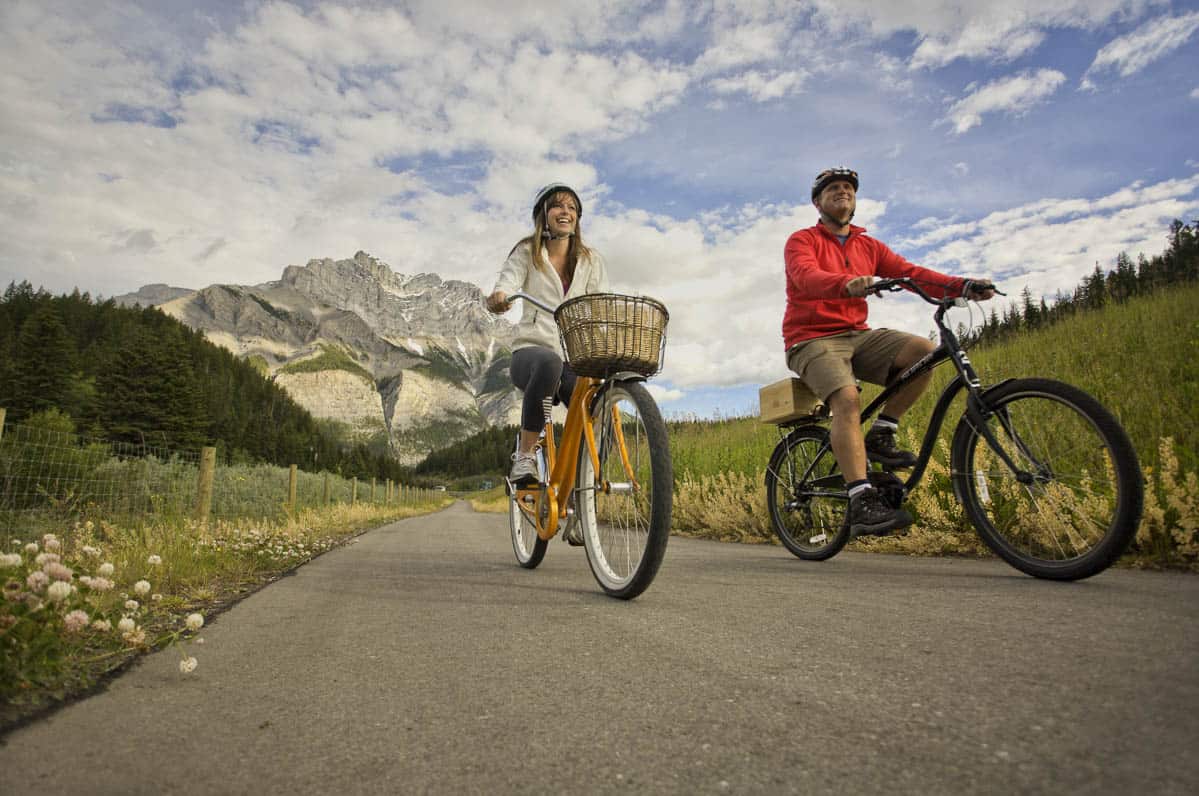 Upon Arrival in Banff
Welcome to Alberta's most popular tourist town, Banff! It is a world-class destination for a good reason, and for a small town, there are an incredible amount of things to do. As a result, it can be pretty daunting to decide what to do with your time, no matter how long you intend to stay.
But don't fret! With our guide on the best things to do in Banff, we'll help you choose which sights must be seen and narrow down the activities that are worth the hype.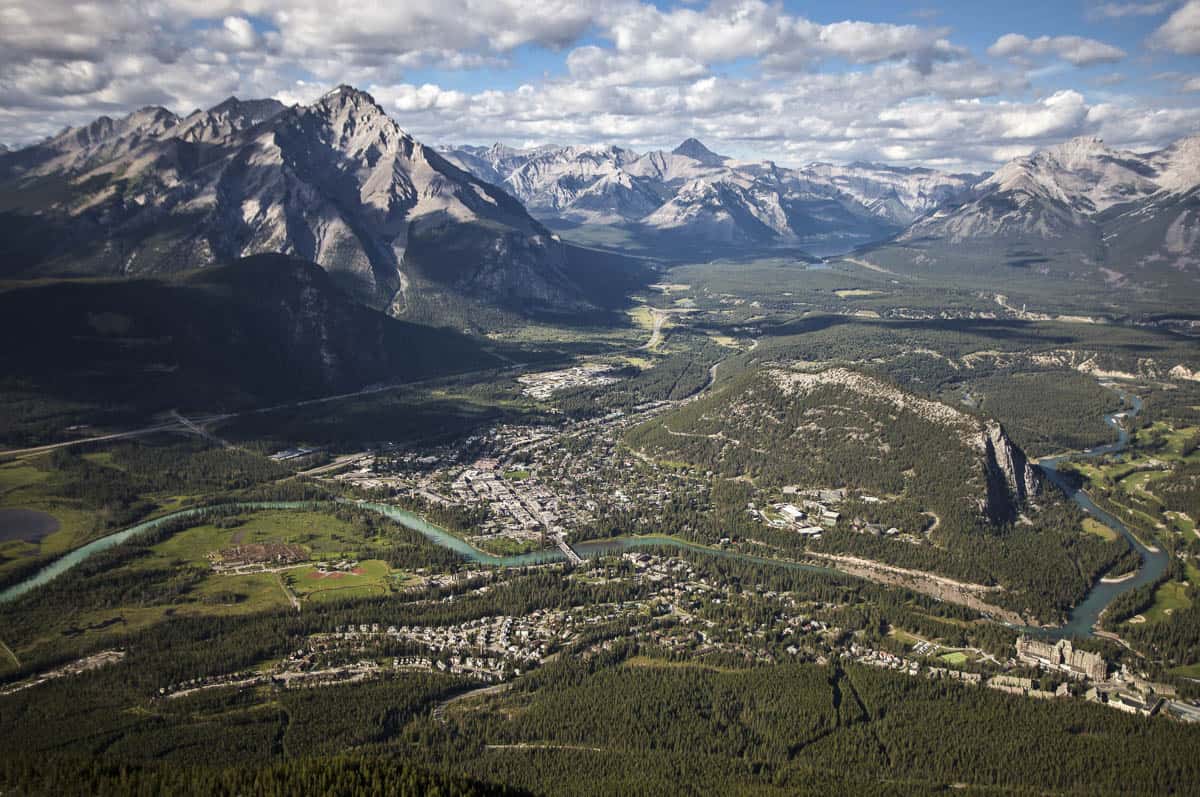 Where to Stay in Banff
Luxury – The Fairmont Banff Springs Hotel will take your breath away with its luxury suites and old-world charm. It is THE hotel in Banff that comes to mind when thinking of a luxurious place to stay. Amenities include a world-class spa and amazing restaurants that offer breathtaking views of notable peaks.
Mid-Range – Canalta Lodge is a more budget-friendly hotel that has recently been renovated. With a hot tub, free breakfast, and underground parking, this property has been recognized as the best value in Banff.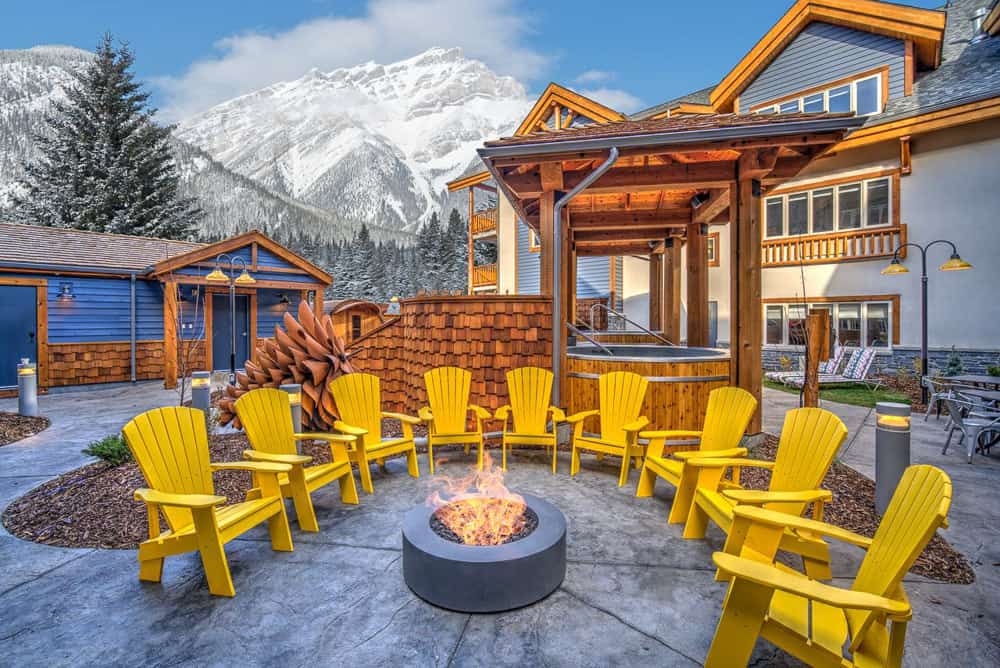 Budget – If you'd rather spend more on exploring all that Banff has to offer and don't want to splurge on any form of accommodations then look no further than the Banff International Hostel. It's located on the beautiful property of the Banff Centre and has a fully equipped kitchen for all guests to use. It also offers free breakfast and is highly rated.