Disclaimer: This page may contain affiliate links. Please review our full Terms and Conditions for more information and our Privacy Policy. Note that any pricing, operating hours, or other such information provided below may have changed since initial publication.
Compiled by the Road Trip Alberta team
Photos by Kimberlee Billows and Marianne Buerger
Updated January 29, 2023
When we started Road Trip Alberta, our plan was to not only help Albertans and visitors plan their travels around this beautiful province but also to inspire people to broaden their horizons. We want travellers to look beyond the top ten lists of what to see/do/eat and to poke around less-visited spots.
We've travelled this province from top to bottom but know that we are not the only ones. And so when Edmontonian Kimberlee Billows reached out to share her story we were SO excited, as her epic road trip around Alberta is one for the ages.
Would you travel to over 90 towns and cities in Alberta to visit every Home Hardware store?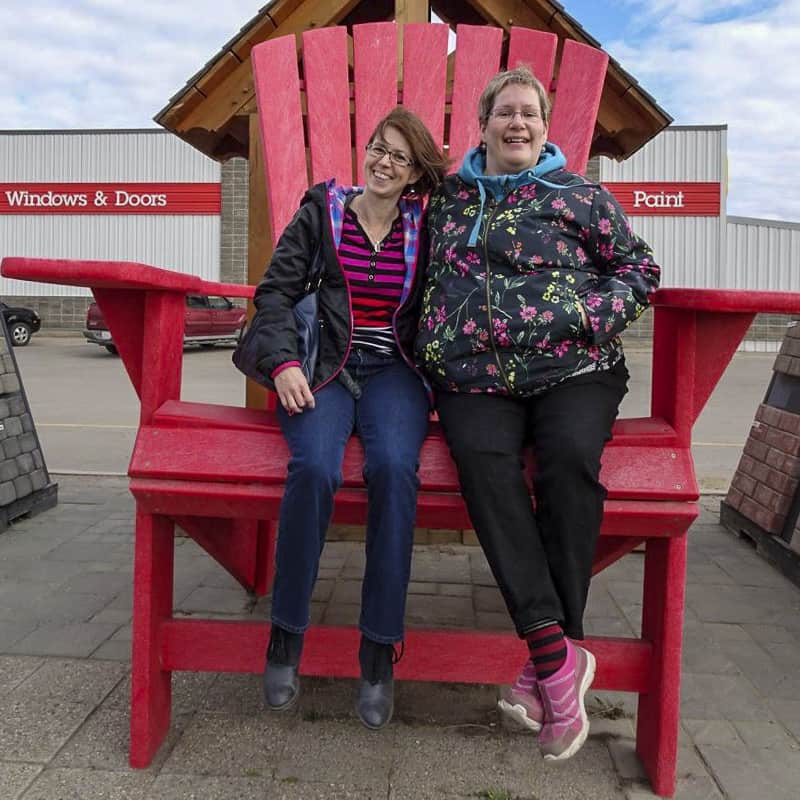 It all started with a trip to Jasper in 2015 where the idea for the "Home Hardware Around Alberta Tour" was born. Kimberlee and her friend Marianne Buerger, also based in Edmonton, proceeded to complete this mammoth challenge over four years and were joined by friends Caryn and Cindy for parts of the journey. Most of it was accomplished in day trips, but longer jaunts (up to 4 days) took them to the farther corners of the province.
They started each day with a selfie in the vehicle, and also have photos in front of every Home Hardware they visited. Along the way, it was their goal to eat at local restaurants only (no chains), and affirm that 99% of them were great choices. They also made side trips to see roadside attractions if they were close.
And it hasn't stopped there. They were invited to have lunch with the owners of the Redwater Home Hardware so that they could share stories of their journey, and if new stores come up or are renamed they will make a special effort to visit them as well. They have even incorporated their pursuit into trips beyond Alberta – just this June they visited 6 stores in southeastern British Columbia.
It is a road trip like no other we've heard of, and so we were eager to ask Kimberlee and Marianne a few questions about their Home Hardware quest.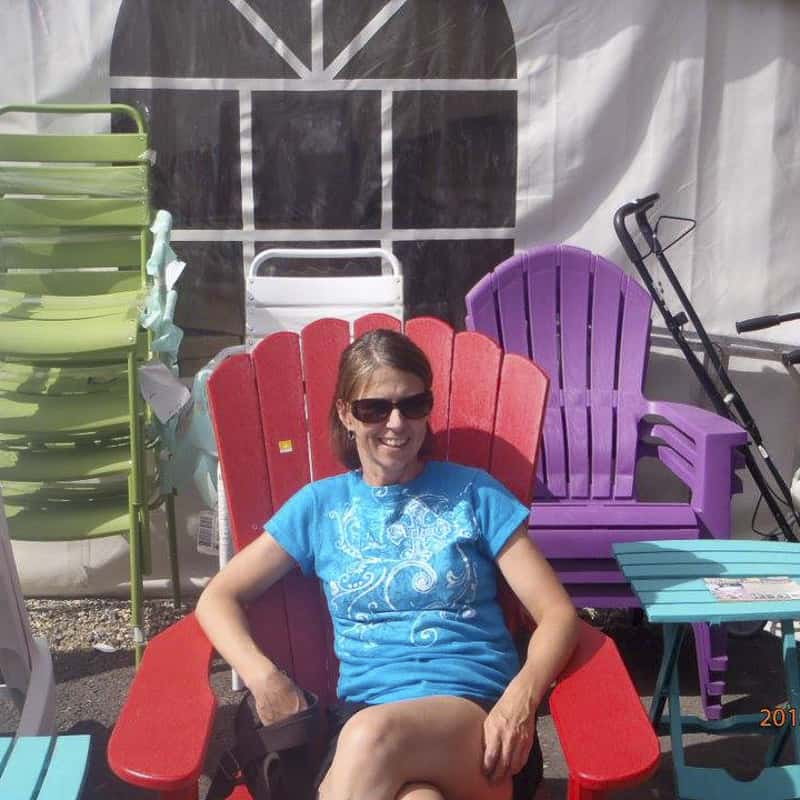 What made you want to take this particular road trip?
The initial inspiration for this series of road trips was an 8″ cast iron frying pan. Marianne couldn't find one at any of the stores she went to in Edmonton, so she thought smaller cities and towns have stores that carry everything. That would be a good place to look. We also realized that Home Hardwares are in most smaller cities and towns and they usually carry a wide variety of items, so that would be our guide to which towns we would visit. Marianne found the frying pan in Swan Hills (which was the 11th town we visited), but we loved the trips so we kept going.
There were over 90 Home Hardwares in small towns and cities all over Alberta and we decided that we wanted to visit them all. We also decided that we would like to support local and small businesses rather than spend our vacation money in foreign places.  We ended up seeing most of Alberta.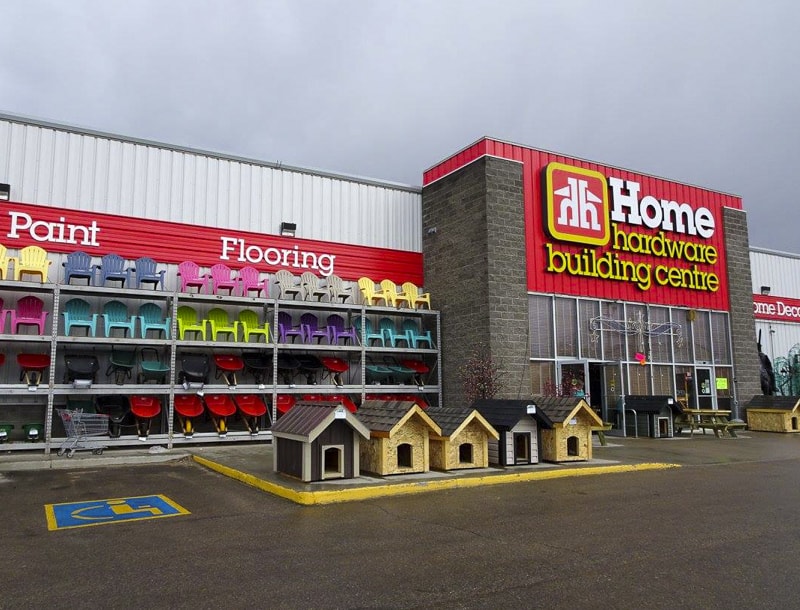 What surprised you about this road trip when you took it?
We were surprised by just how much Alberta has to offer. Each town seemed to have something to celebrate whether it was the largest Dragonfly in Canada in Wabamun, the Vilna Pool Hall, and Barbershop (Vilna doesn't have a Home Hardware, but we wanted to see this place) or the fantastic ice cream at MacKay's in Cochrane. Also, we read up on Wikipedia about how the towns were named and the history of them and then guessed the population before arriving at the sign markers.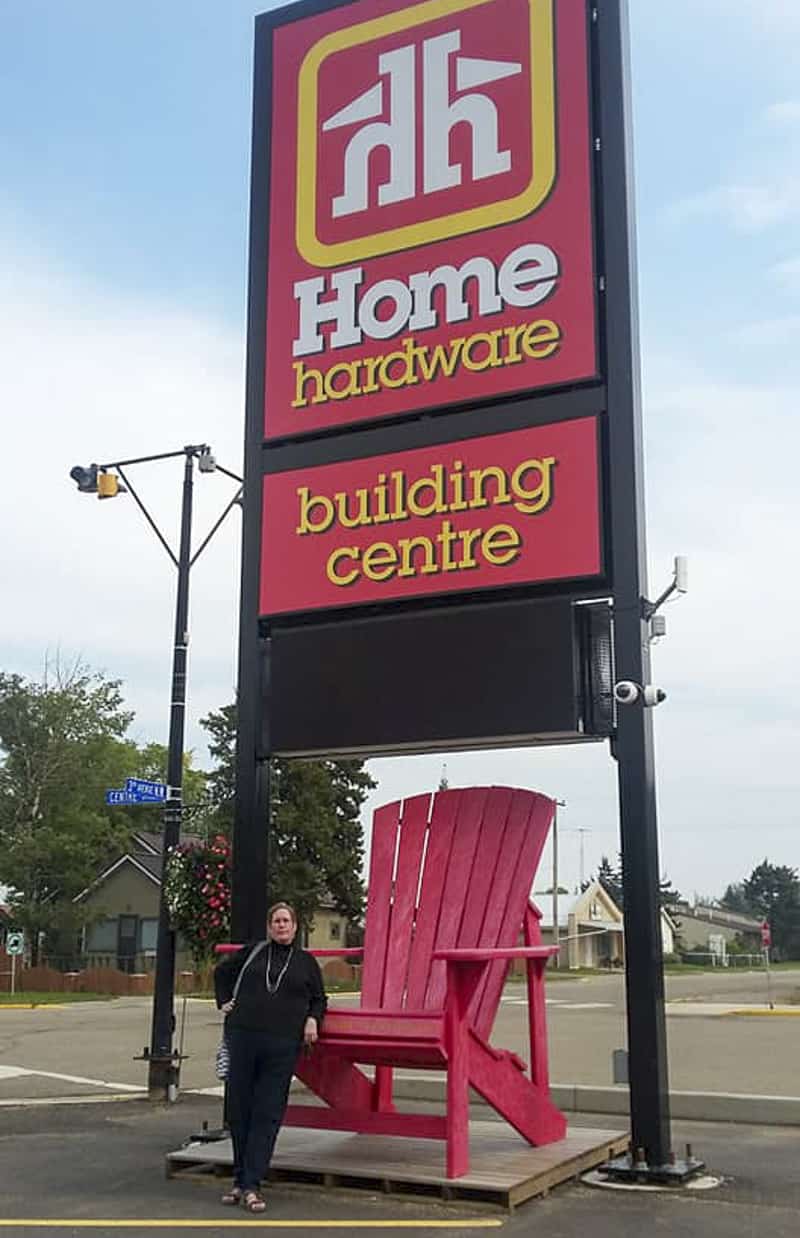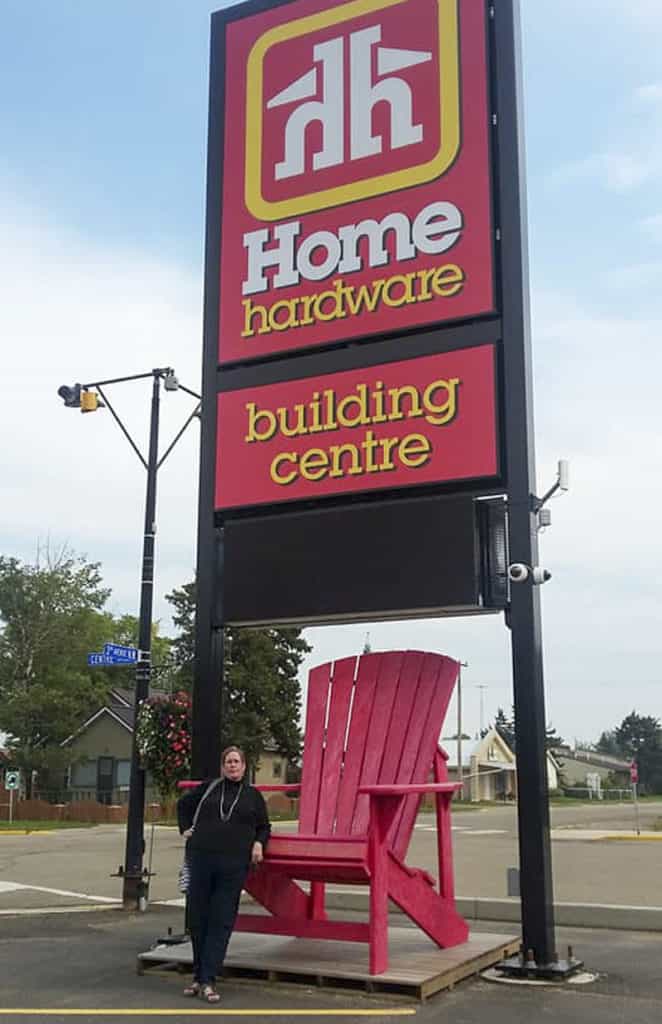 What were the biggest highlights of this trip?
One of the most memorable experiences of the trip was the steak dinner at the Patricia Hotel in Patricia, AB. We had to cook our own steaks, but they provided everything we needed and then we had a great conversation with the owner afterward. Having lunch at Clark's General Store overlooking the lake in Cold Lake, AB was beautiful, even in October. Also, the sunsets we saw in Fairview and High Level were amazing. We tried to take pictures but they were poor likenesses of the real thing. It's something that has to be experienced. We liked Hwy 40 from Grande Cache to Grande Prairie as we travelled over the top of the mountain, looking over each side of the mountain…amazing (lots of trees) being at the top of the world along that stretch.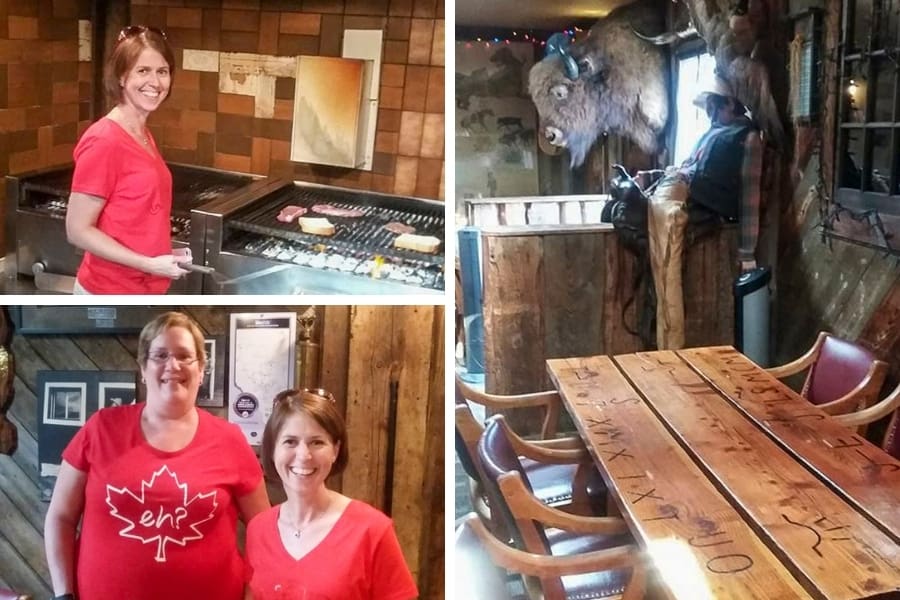 Can you recommend any specific things to see/eat/do along the way?
We would highly recommend visiting Empress (a very interesting village with very friendly people). The general store had a large selection of handbags and accessories, local artisan items, a grocery store, a restaurant, a gas station, and more, all located in the old CIBC bank building. Drive 1 block east and the GPS registered that we were in Saskatchewan.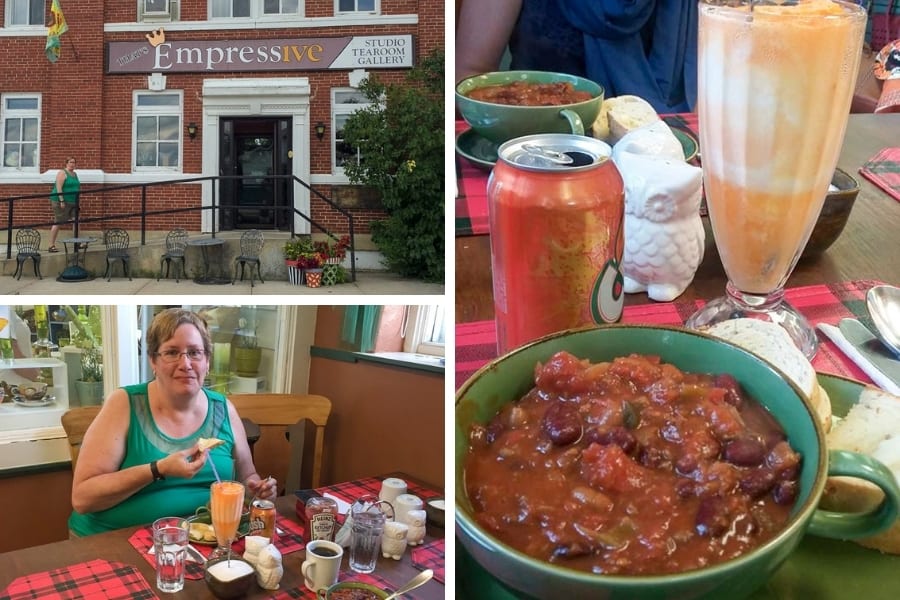 What's your next big Alberta adventure?
We met some people doing a teahouse tour in Southeastern Alberta and would love to do that.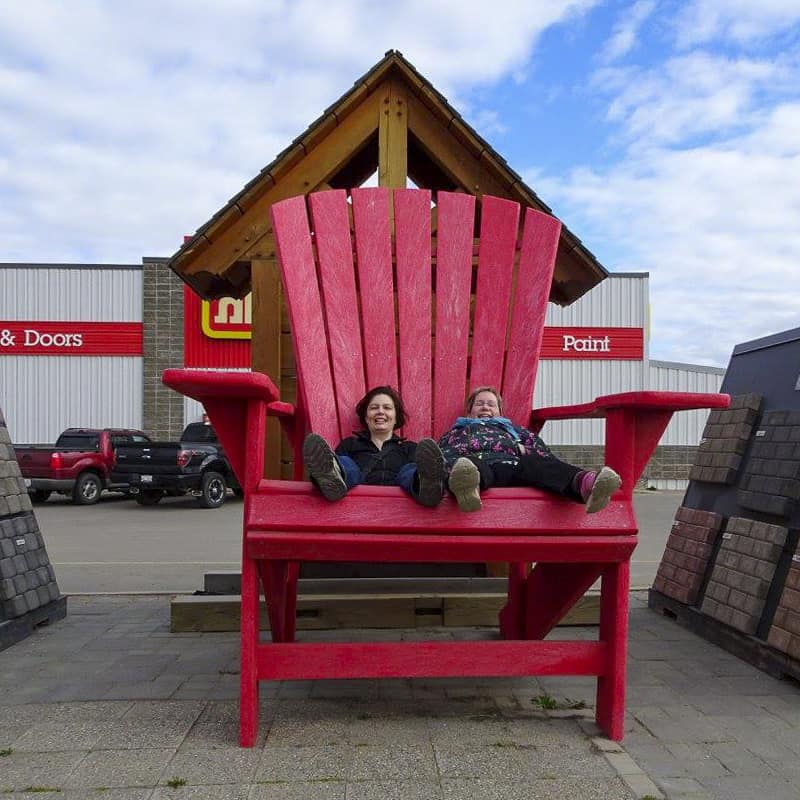 Many thanks to Kimberlee and Marianne for sharing their story and photos. Have a road trip that you want to share with us? Please get in touch!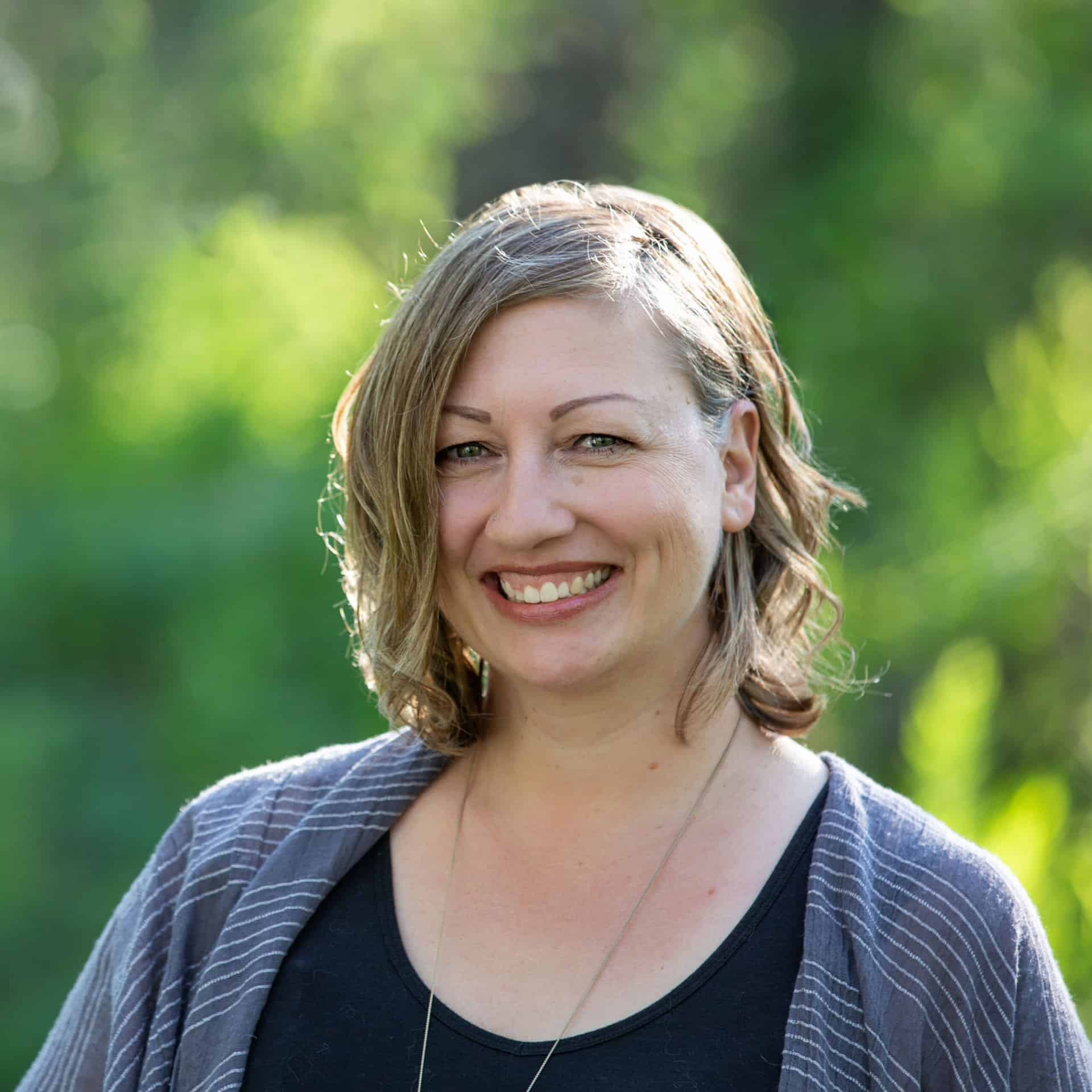 Dalene Heck is a co-founder of Road Trip Alberta. She was born in Edmonton, grew up in the Peace Country, and has ventured to almost every corner of Alberta and the world (she's travelled to 60 countries)! She is a serial blogger, the CEO of HMI Marketing, co-creator of the Trip Chaser card game, a leukemia-slayer, and cat whisperer.