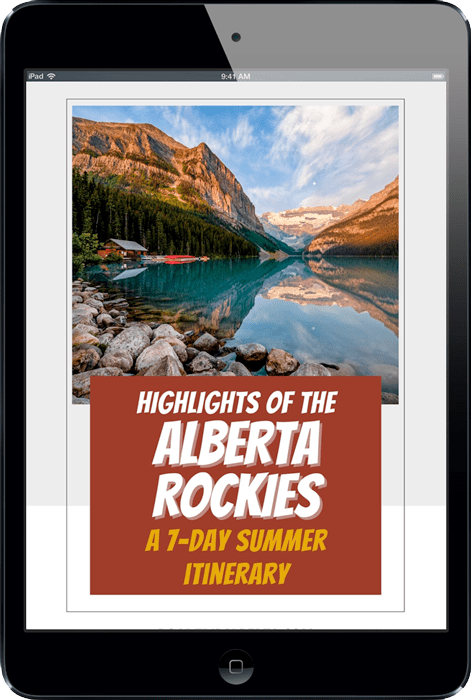 Highlights of the Alberta Rockies
A 7-Day Summer Itinerary
In this ebook: Get local advice on how to see the best of the Rocky Mountains in Alberta!
If this is your first trip to Alberta and you want to see the best that the province has to offer, then this is the itinerary for you. Inside, find recommendations for everything from hikes to wildlife tours, walking on a glacier to canoeing on pristine lakes and MUCH more. This 7-day itinerary, curated by our own Alberta travel experts, includes where to stay and eat, and everything to do to ensure you see the best of the beautiful Rocky Mountains of Alberta. This is THE itinerary to ensure you have an amazing time.
"Your itinerary is truly outstanding! It's so helpful and will continue to be for the duration of our trip. Traveling to a destination for the first time that offers so many options can be overwhelming. What you guys offer is priceless!" ~ Loreto, from Ontario
Take the guesswork out of how to see the best of the Alberta Rockies
For one low price, you'll get local travel advice that you won't find anywhere else.
Included in this ebook:
Details about the top sights and activities we recommend.
Recommended accommodations for every budget.
A curated list of restaurants by location, and meal.
Details on national park passes, driving tips, and other essential "need to know" info for your trip.
Direct links to booking pages, to enable easy planning.
A custom Google map you can launch on your phone to lead you through this itinerary.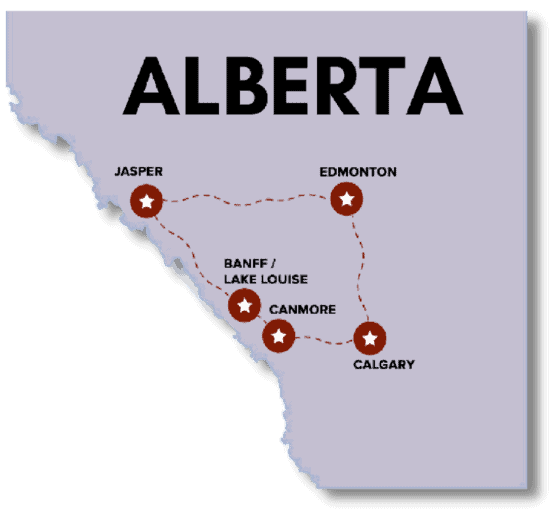 ---
Get the Itinerary!
---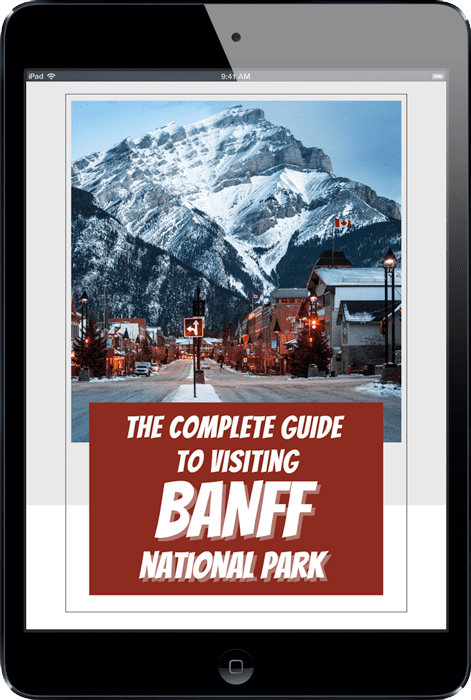 But wait! There's more…
Choose any THREE (of seven available) guides and pay only $35 in total. That's a savings of $7, or 17%.
Add three to your cart and the discount will be applied at checkout.
Go to this page to see them all!
---