Disclaimer: This page may contain affiliate links. Please review our full Terms and Conditions for more information and our Privacy Policy. Note that any pricing, operating hours, or other such information provided below may have changed since initial publication.
Compiled by the Road Trip Alberta team
Last updated on January 18, 2023
If you've come to the Canadian Badlands with a desire to see dinosaurs and a dinosaur-sized appetite, then this post is for you! The small town is known for its long history and also serves up a healthy variety of food spots. So if you're looking for the best Drumheller restaurants (and in the area) while you're visiting, then read on.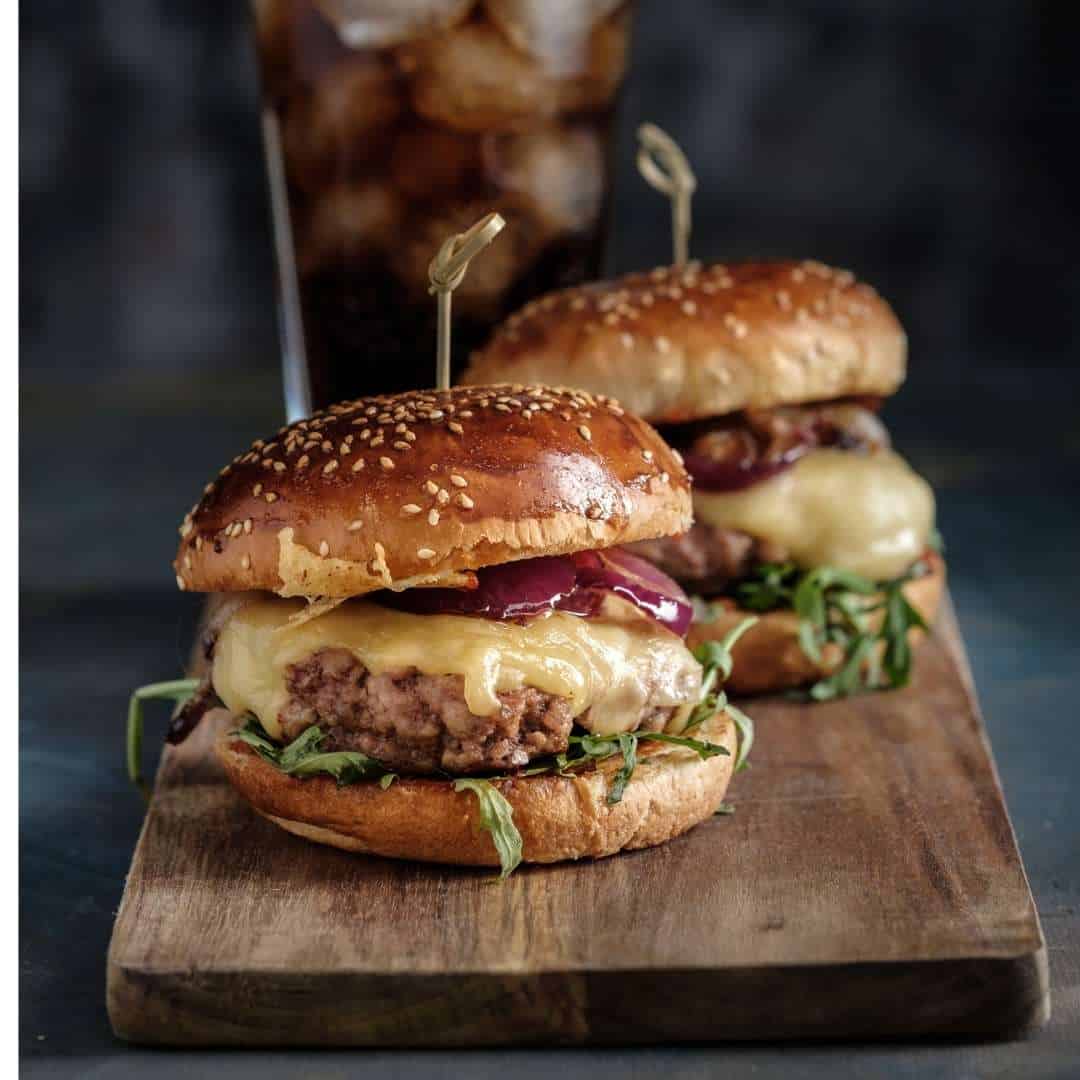 The Best Drumheller Restaurants
Black Mountain Roasters
Location: 150 3 Ave W
Black Mountain Roasters, a downtown Drumheller coffee shop, is a fantastic choice for a coffee and a quick bite. With a delicious menu of hot and cold beverages, choose from favourites like a London fog, vanilla latte, or iced caramel macchiato. There's also a delicious selection of pastries and sandwiches daily, so you can head here for a light breakfast, lunch, or mid-day snack. The welcoming atmosphere is perfect for meeting a friend, answering a few emails on your laptop, or just curling up with a good book and a warm cup of joe.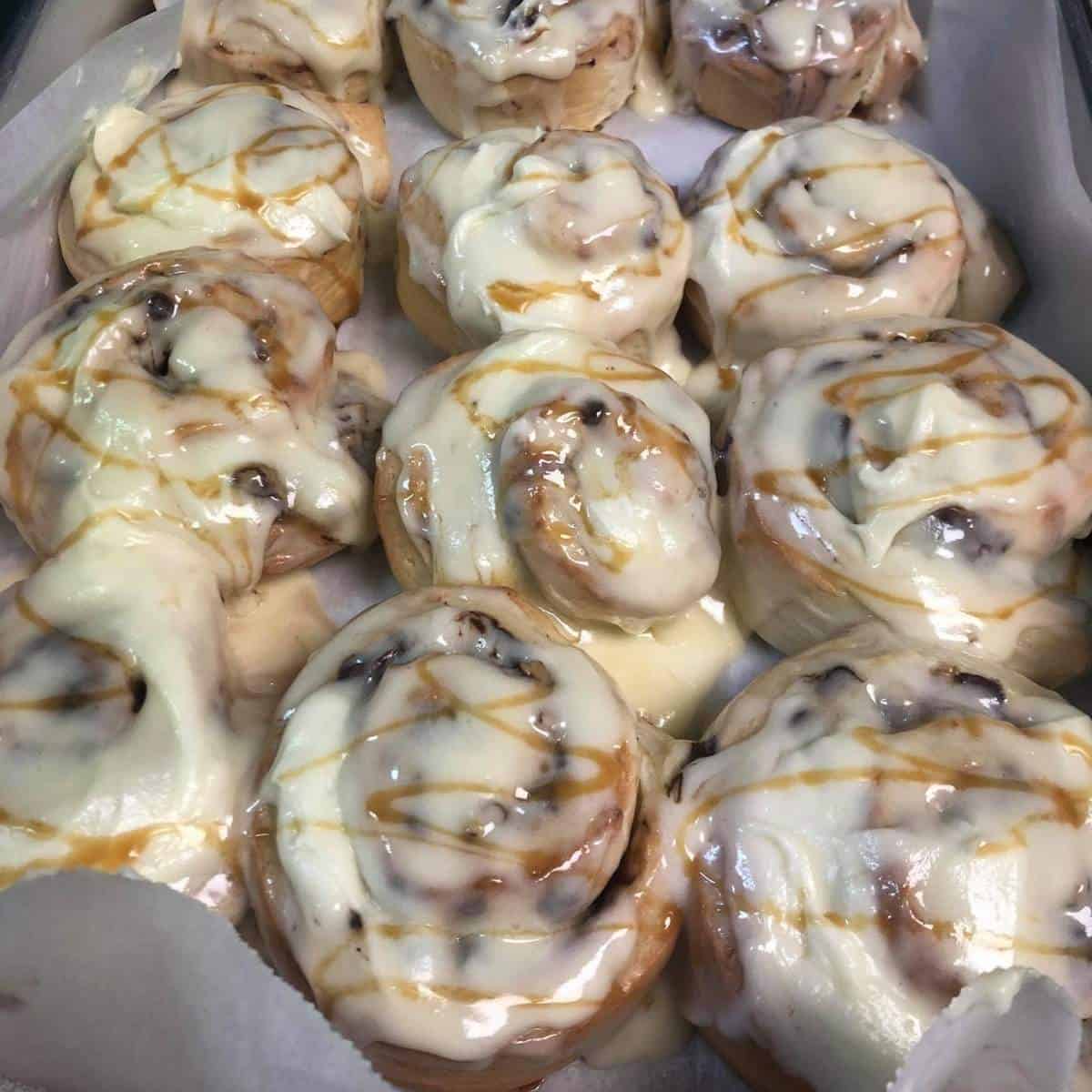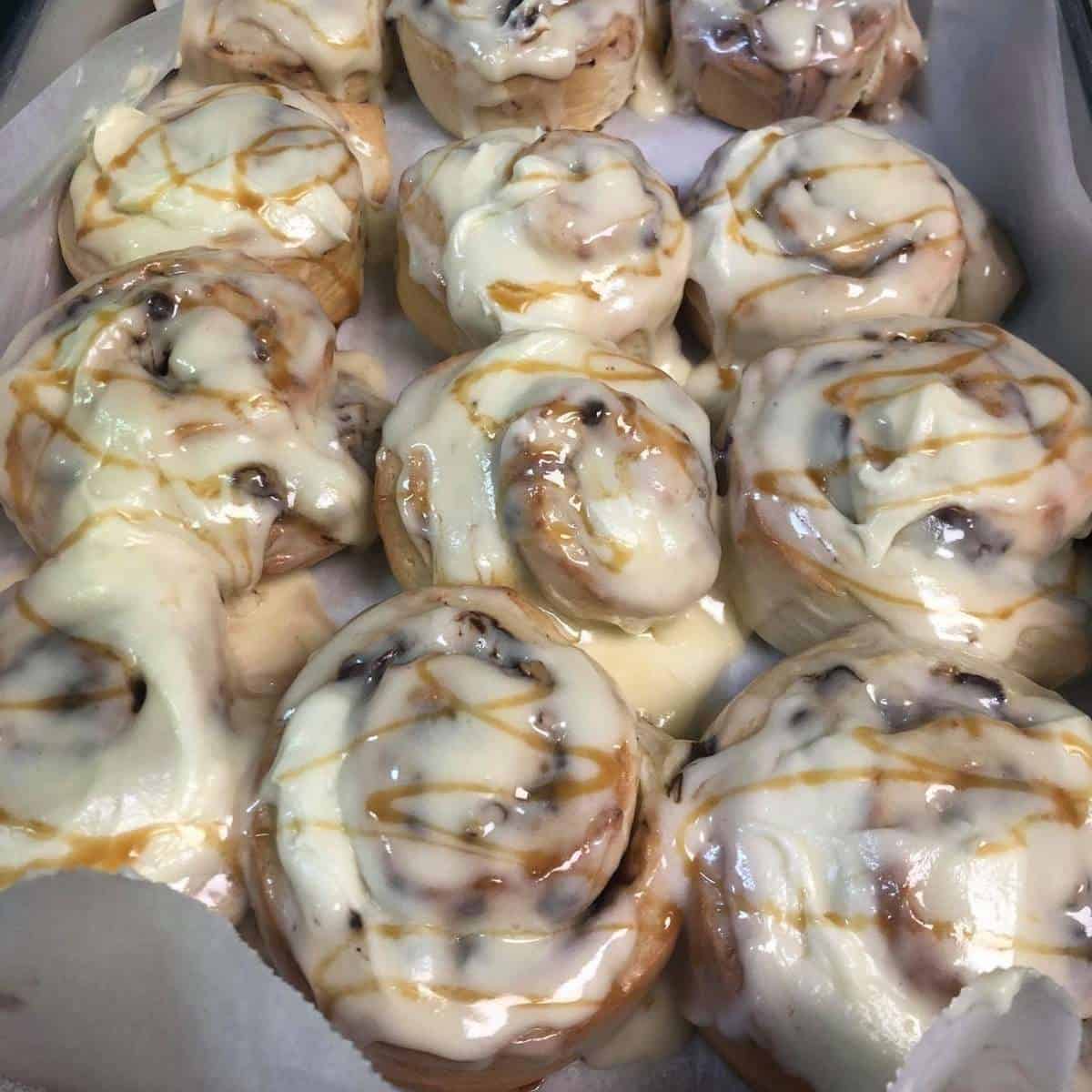 Make sure to pick up a bag of coffee to bring home with you, too; no matter what kind of blend you're after, Black Mountain Roasters is sure to have it.
WHIFS Flapjack House
Location: 801 N Dinosaur Trail
Head to WHIFS Flapjack House for a relaxed breakfast, perhaps before exploring the Royal Tyrell Museum down the road! With a fantastic ambiance, plates piled high with flapjacks, and a great location, you can't go wrong with WHIFS. Customers rave about the value for money, as the large portions are perfect for sharing or leftovers. We're personally huge fans of the Caramel Sliced Apple waffles and the "choose your own" flapjacks, although there's also a large selection of omelettes, sandwiches, burgers, savoury crepes, and more.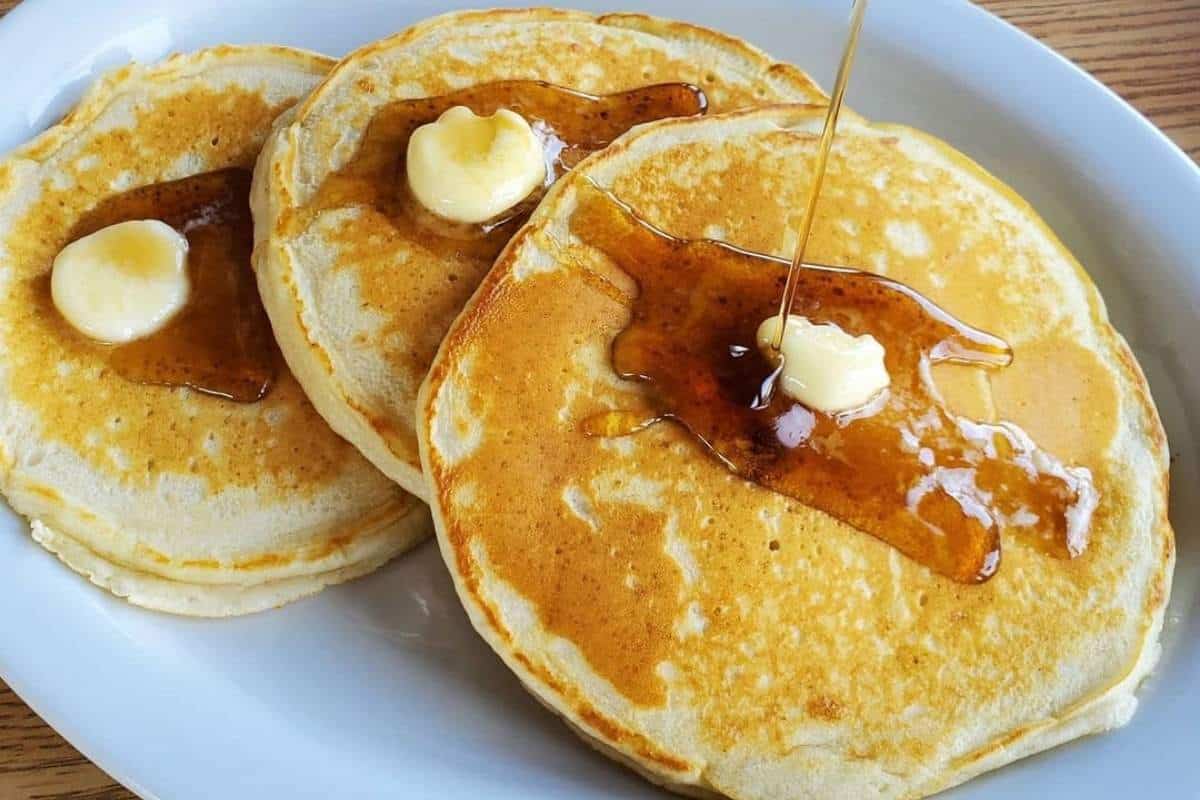 The friendly service combined with the classic American/Canadian style diner means this might be your most memorable breakfast in Drumheller. Make sure to snag a spot on their patio in the summer months.
Tip: If you're staying at the Badlands Motel, you get a discount on their famous flapjacks!
The Old Grouch's
Location: 87 Bridge St
This warm, homey café is frequently listed as one of the best restaurants in Drumheller, and it's easy to see why. Chalk it up to the eclectic décor, the friendly service, and, of course, the delicious cuisine. Stepping into The Old Grouch's is akin to stepping back in time… expect lots of framed photos, collections of magazines, and brightly coloured tablecloths everywhere.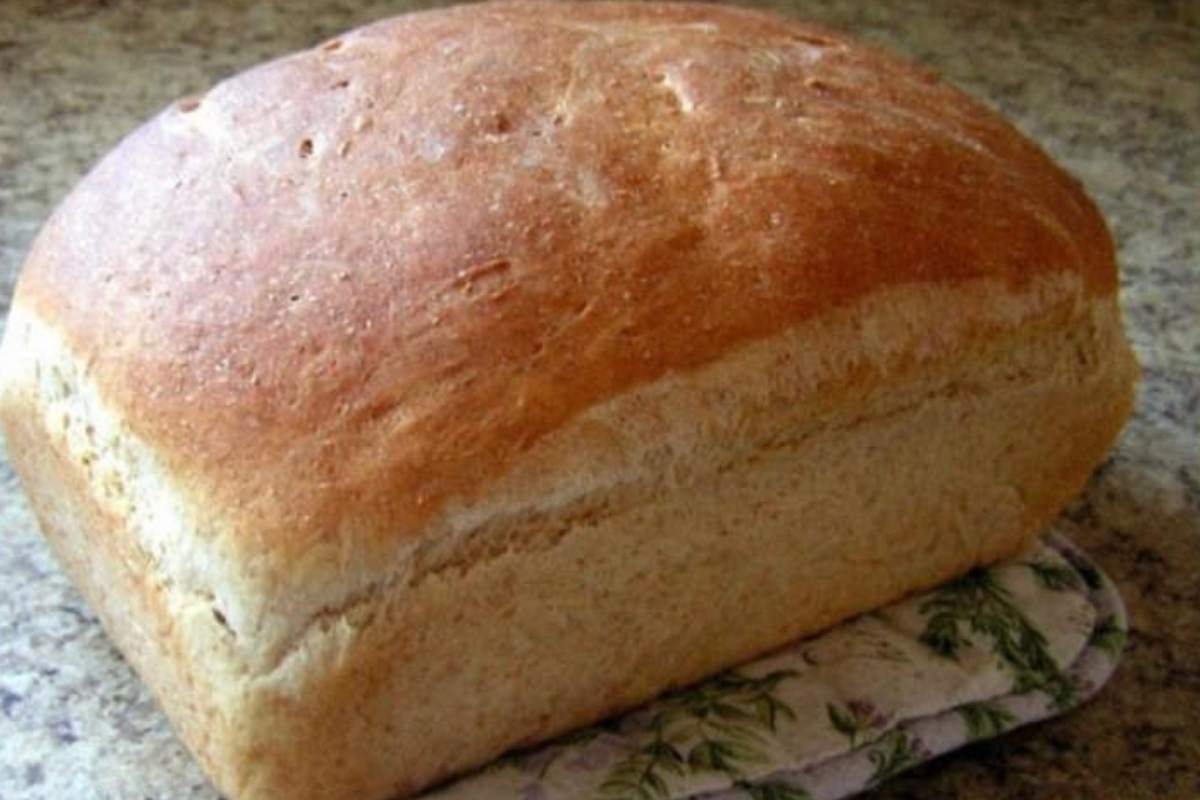 The menu is small but satisfying, with diner options such as burgers, subs, and sandwiches. A few Ukrainian dishes are also available, including cabbage rolls and pierogis. Are you looking for a quick bite? Try one of the lunch or dinner specials. A true hidden gem in Drumheller will make for an experience to remember.
Bernie and the Boys Bistro
Location: 305 4 St W
With fantastic reviews and celebrity status from being featured on the Food Network's You Gotta Eat Here, Bernie and the Boys Bistro ranks high as one of the best Drumheller restaurants. A family-friendly restaurant known for hearty offerings and excellent milkshakes, there's also a strong focus on using local ingredients in each of their dishes, including their 100% Alberta beef burgers.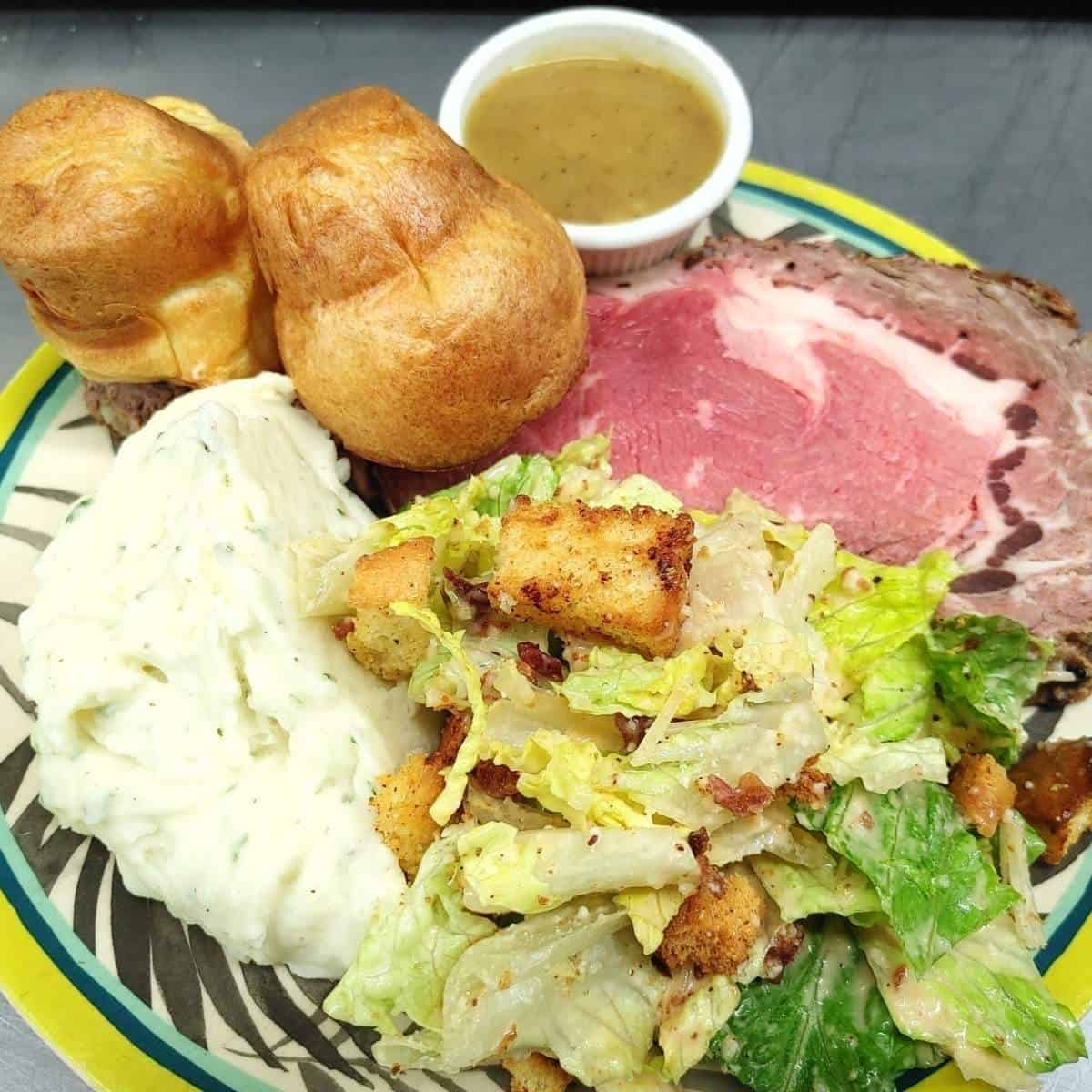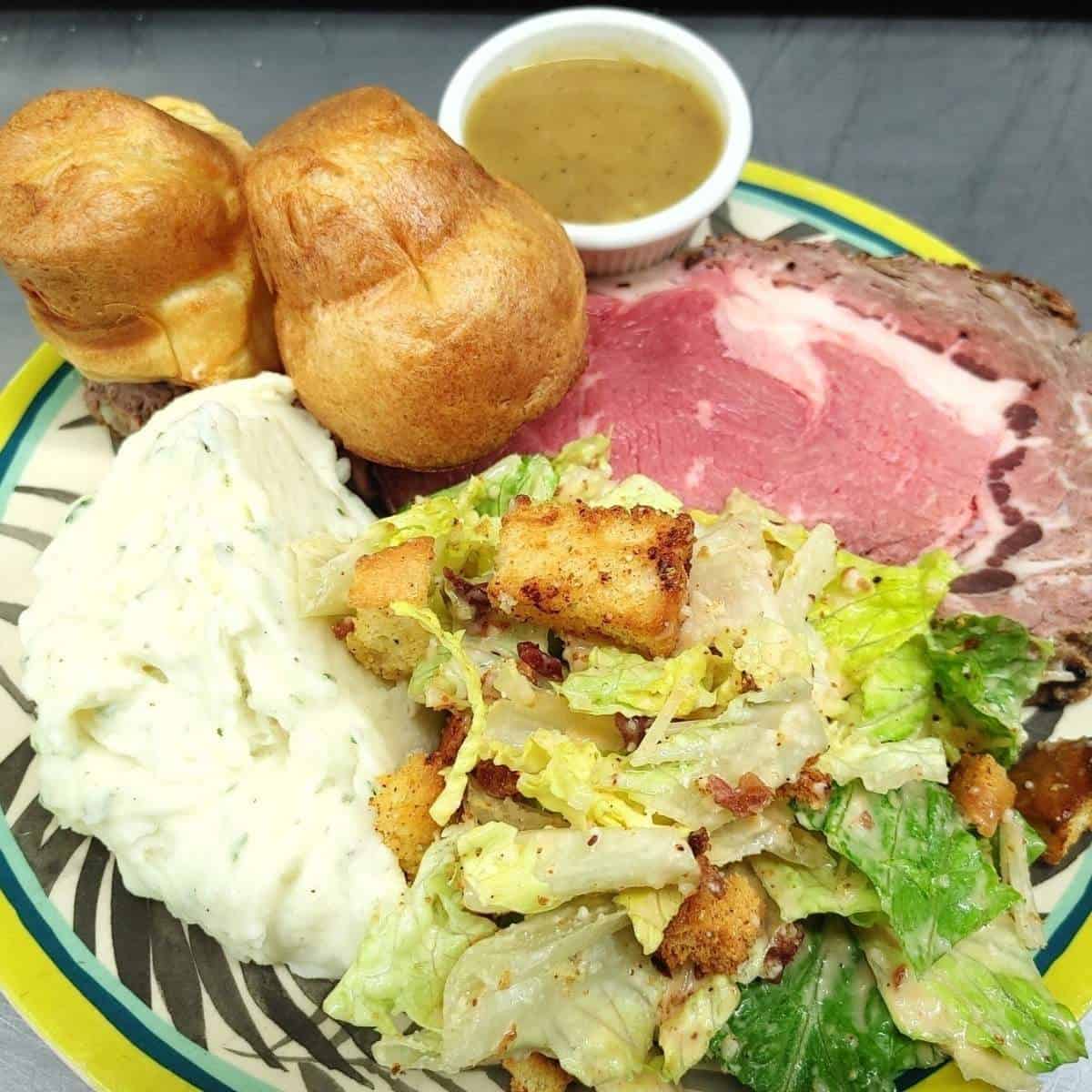 Up for a challenge? Go for the famous Mammoth Burger, which includes a whopping 24 ounces of Alberta beef. If you're looking for lighter fare, try one of their wraps, subs, pizzas, or any of their other delicious burgers (we're big fans of the spicy Volcano burger).
However, no matter what you order, you need to try one of the Bernie and the Boys Bistro handcrafted milkshakes. With over 80 flavours to choose from, there are milkshakes here that we've never even dreamed of, let alone tried. While there are the classics like vanilla and chocolate to sample, adventurous folks will love flavours like French Croissant, Cotton Candy, Red Pepper, Lychee, and, our favourite, the Swiss Chocolate Almond.
Vintage Tap House
Location: 30 Railway Ave W
One of our favourite Drumheller restaurants, Vintage Tap House, is in the heart of downtown Drumheller (and only a stone's throw from the World's Largest Dinosaur). The tavern has a history going back to 1937 and has long been established in Alberta. Not for children – you must be 18 to enter – it's a fun place to relax and unwind over a drink with friends. It's not called "Drumheller's greatest neighbourhood pub" for nothing!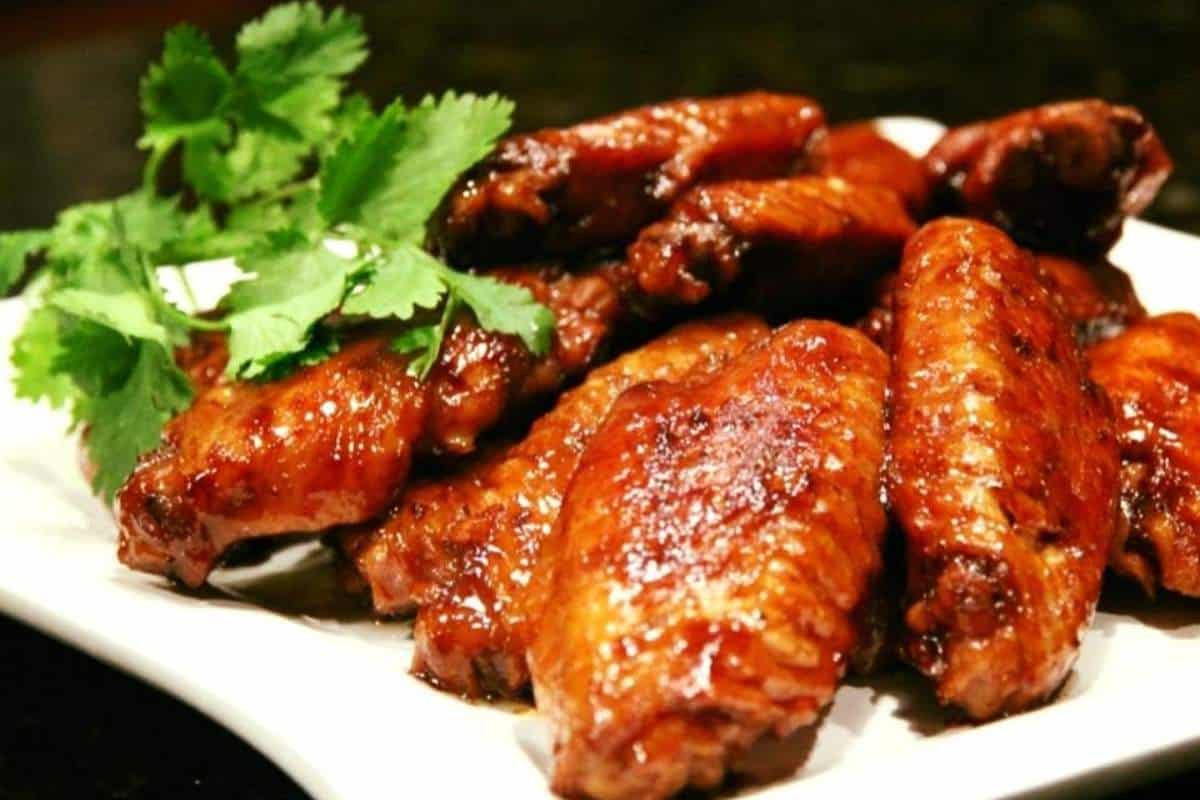 There are quite a few menus to choose from, including lunch, bar, and liquor menus. The classic cocktails are fantastic, while on the food front, the battered pickle spears, blackjack burger, jambalaya, and tropical chicken calzones are all winners. There's a massive list of starters, burgers, pasta, calzones, pizzas, and more, so we're sure everyone can find something they love to eat at Vintage Tap House.
Asteroid
Location: 163 Centre St, Rosedale
For a fresh take on fast food, head to Asteroid for a quick bite while on the road. Found just a few kilometres south of downtown Drumheller, this seasonal spot is perfect if you're craving one of the best burgers in town! Hugely popular in summer, Asteroid has a few tables and chairs outside, although many patrons also take their food to go. Order from the window and take your food to a nearby park or scenic spot for a picnic; there's the nearby Hoodoo Trail, for example.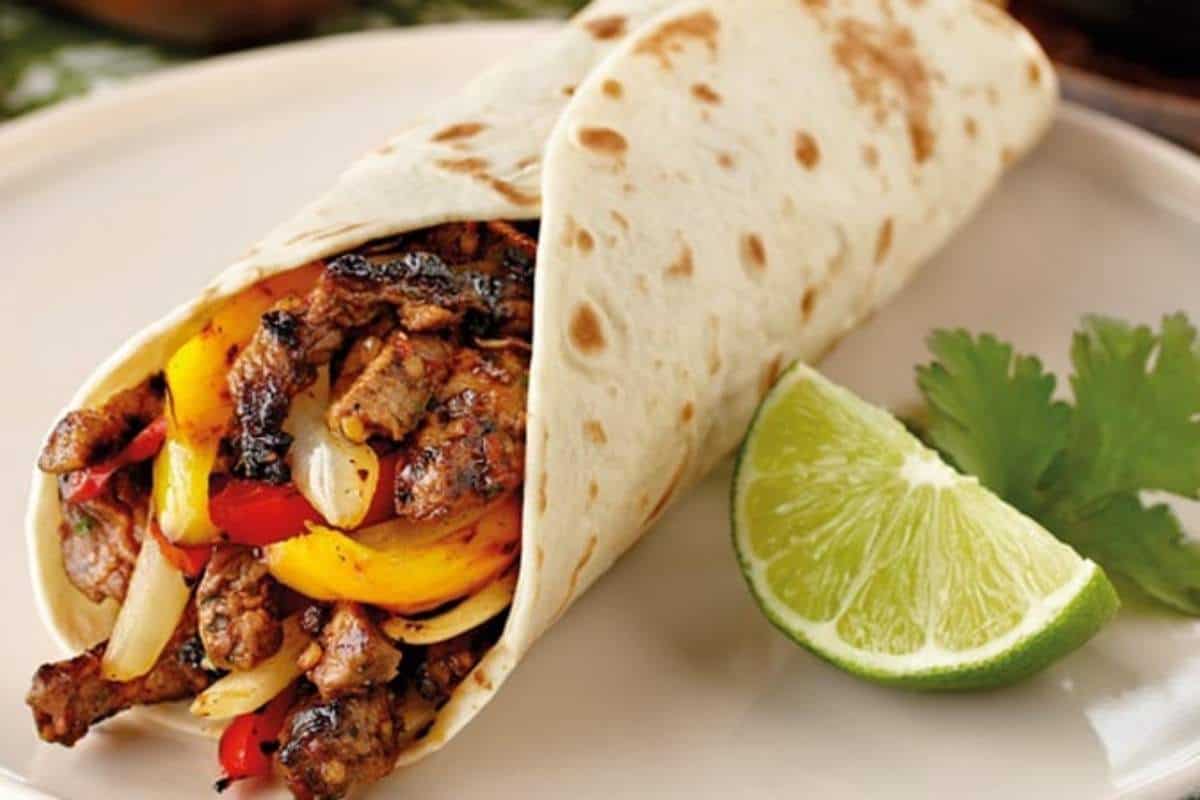 With everything homemade and an emphasis on featuring local ingredients, you can expect a bit of a wait for your food… but trust us, it's certainly worth the wait. Indulge in delicious burgers, choosing from a "Juno" (3 ounces), "Pluto" (4.5 ounces), or a "Hugo" (6 ounces) of 100% Alberta beef. There are also chicken burgers, vegetarian burgers, and a lengthy list of sides, including poutine, onion rings, and salads. Just be sure to leave room for some Foothills Creamery ice cream for dessert!
The Roll
Location: 1102a AB-9
If you're searching for fresh and delicious sushi, look no further than The Roll. This cozy restaurant is known for its generous portions and welcoming staff, and there's something on the menu for everyone (including those looking for vegetarian and vegan options). Not in the mood for sushi? There are many other Asian dishes as well, including Korean food.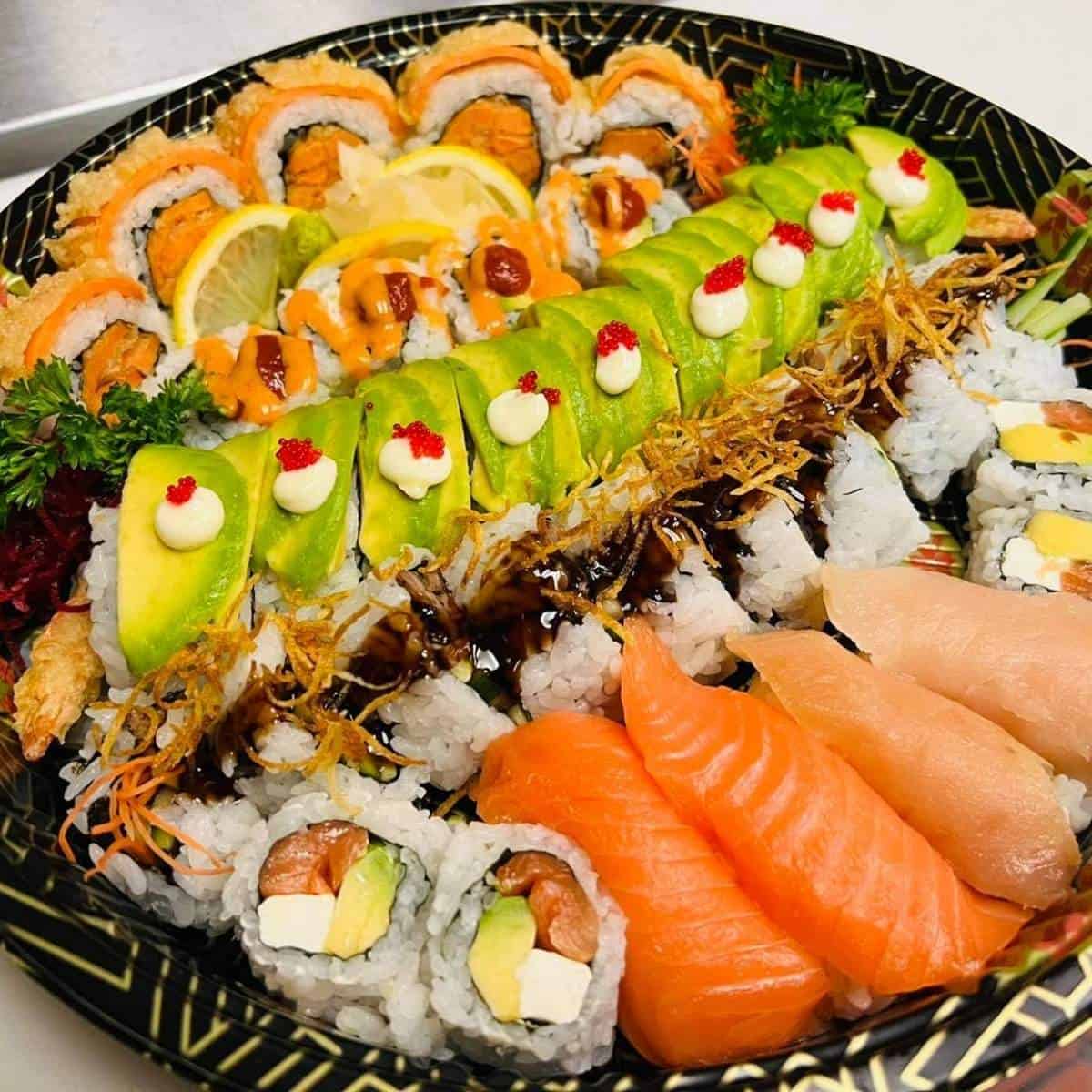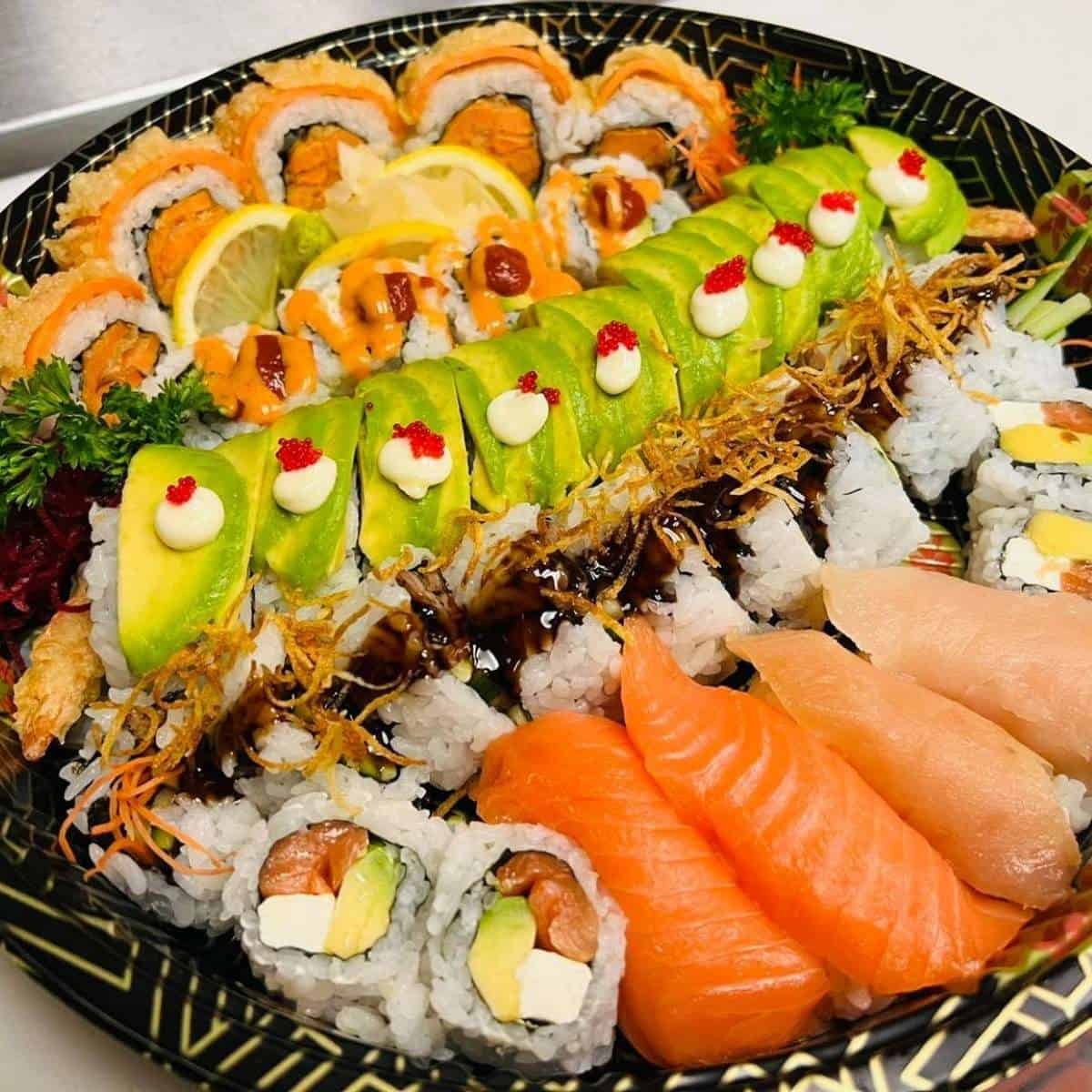 For a good deal and a taste of multiple flavours, go for one of the bento boxes, which are especially popular at lunch. There's also a fantastic selection of rolls, including the Tuna Tataki roll, the Spicy Scallop roll, and the classic California roll.
Pizza 249
Location: 75 3 Ave W
Craving pizza? You've come to the right place! Pizza 249 is well known in Drumheller for its authentic Italian dishes, pizza being the star of the show. With pizza dough baked daily, this family-run restaurant focuses on fresh, tasty ingredients that allow individual flavours to truly shine. While you can always go for one of the classic pizzas, there's also an inventive list to choose from, including the Chicken Cordon Blue Pizza, the Hot Tamale Pizza, or the Taco Pizza. You can also choose your own toppings for one of their made-to-order pizzas.
In the mood for something else? There's a superb list of pasta, salads, and an extensive array of appetizers to choose from. In addition, vegetarian and gluten-free meals are available.
Yavis Family Restaurant
Location: 249 3 Ave W
Ask about Drumheller restaurants, and you'll likely hear about Yavis Family Restaurant. This casual eatery has come to feel like home to many customers, and it can claim the title of being the first named "family restaurant" in Alberta. And with a history that dates back to 1917, you know you're in for a memorable meal… any restaurant that can last for over a century has to be pretty darn good!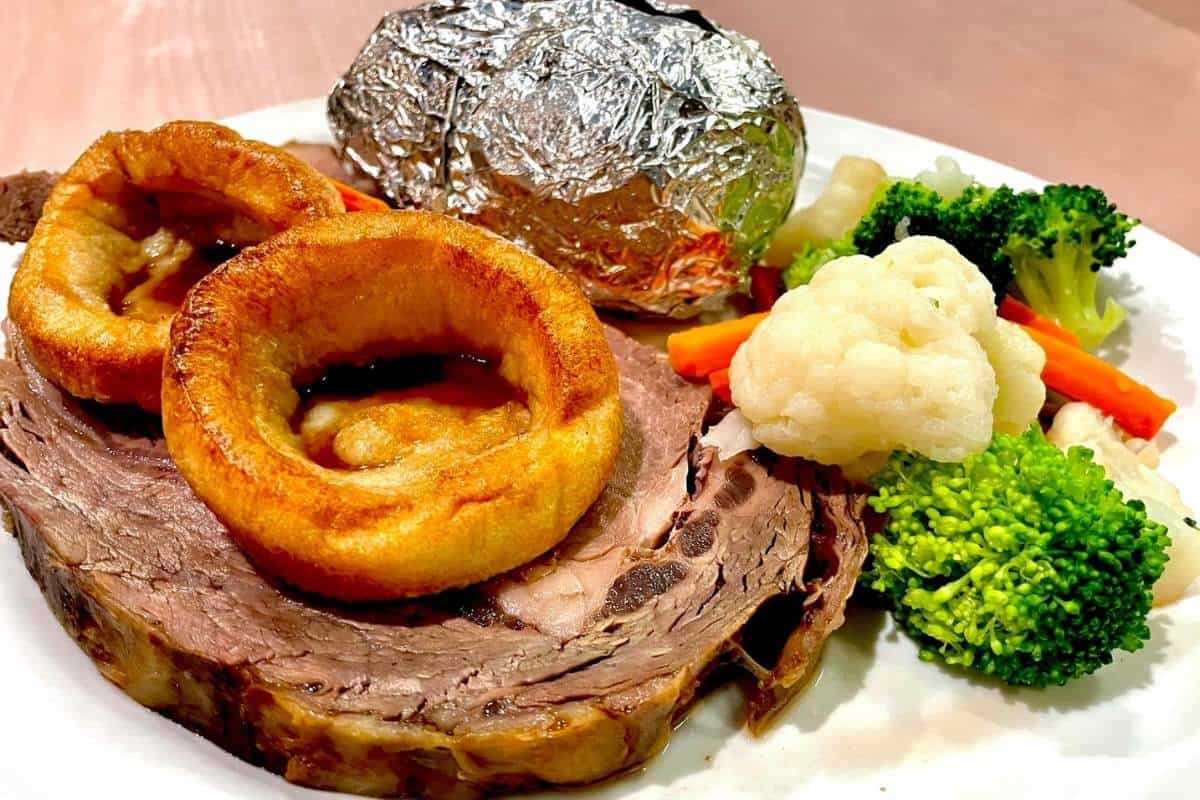 With tons of classics to choose from, including burgers, pasta, hearty sandwiches, and a fantastic array of appetizers and "favourites" such as fish and chips, there's something on the menu for everyone. They also serve breakfast until noon on weekdays and 2 pm on weekends.
Popular with locals and tourists alike, make sure to enjoy the adjoining lounge at Yavis for a game of pool or a drink with friends.
O'Shea's Eatery and Ale House
Location: 680 2 St SE
There's nothing like visiting a cozy Irish pub, no matter where you are in the world… and thankfully, you can find O'Shea's Eatery and Ale House right in the heart of Drumheller! So gather 'round one of the wood tables with friends or family and enjoy hearty meals such as Guinness fish and chips, a loaded beef dip, or the infamous Dublin Decker, a triple-decker sandwich filled with ham, turkey, and cheese.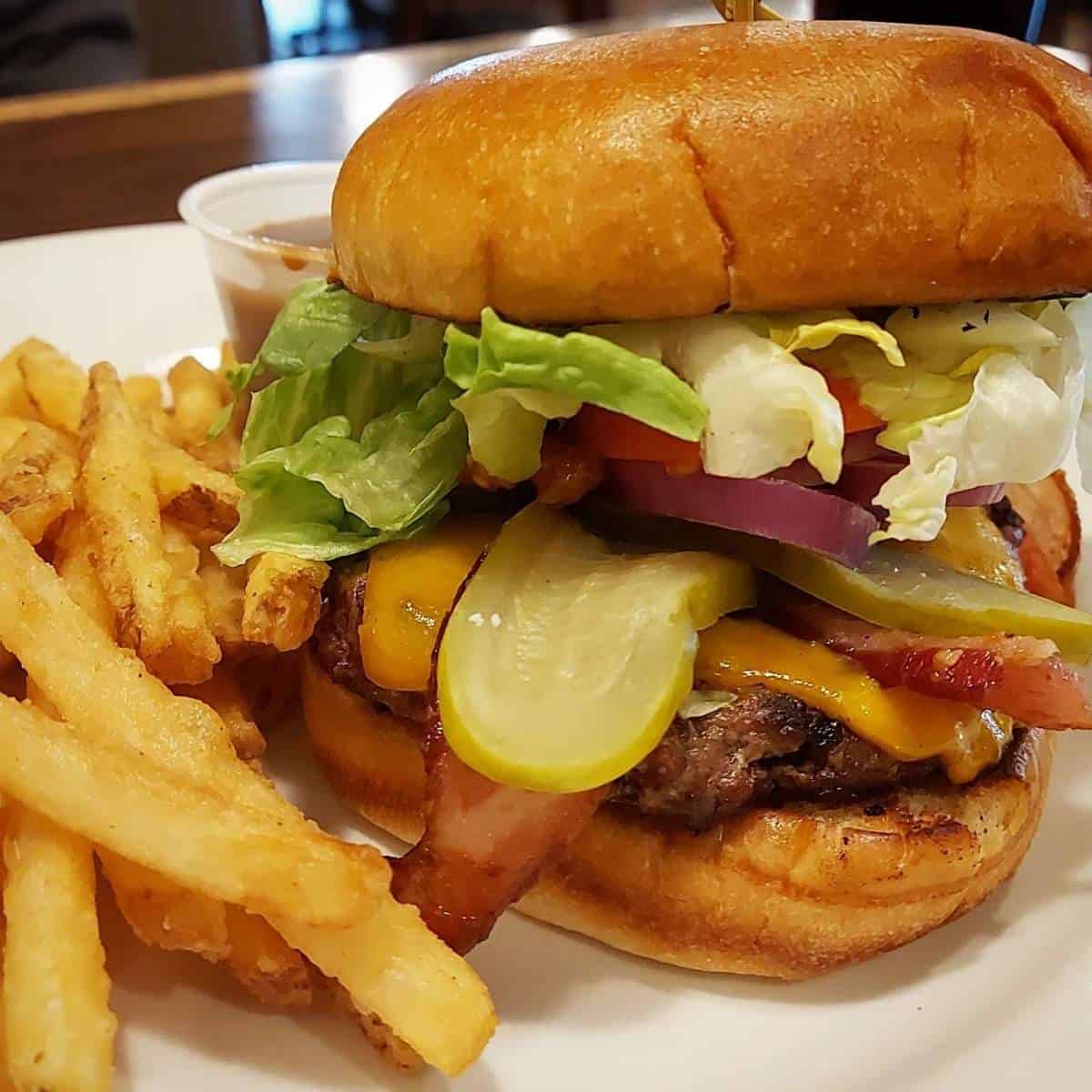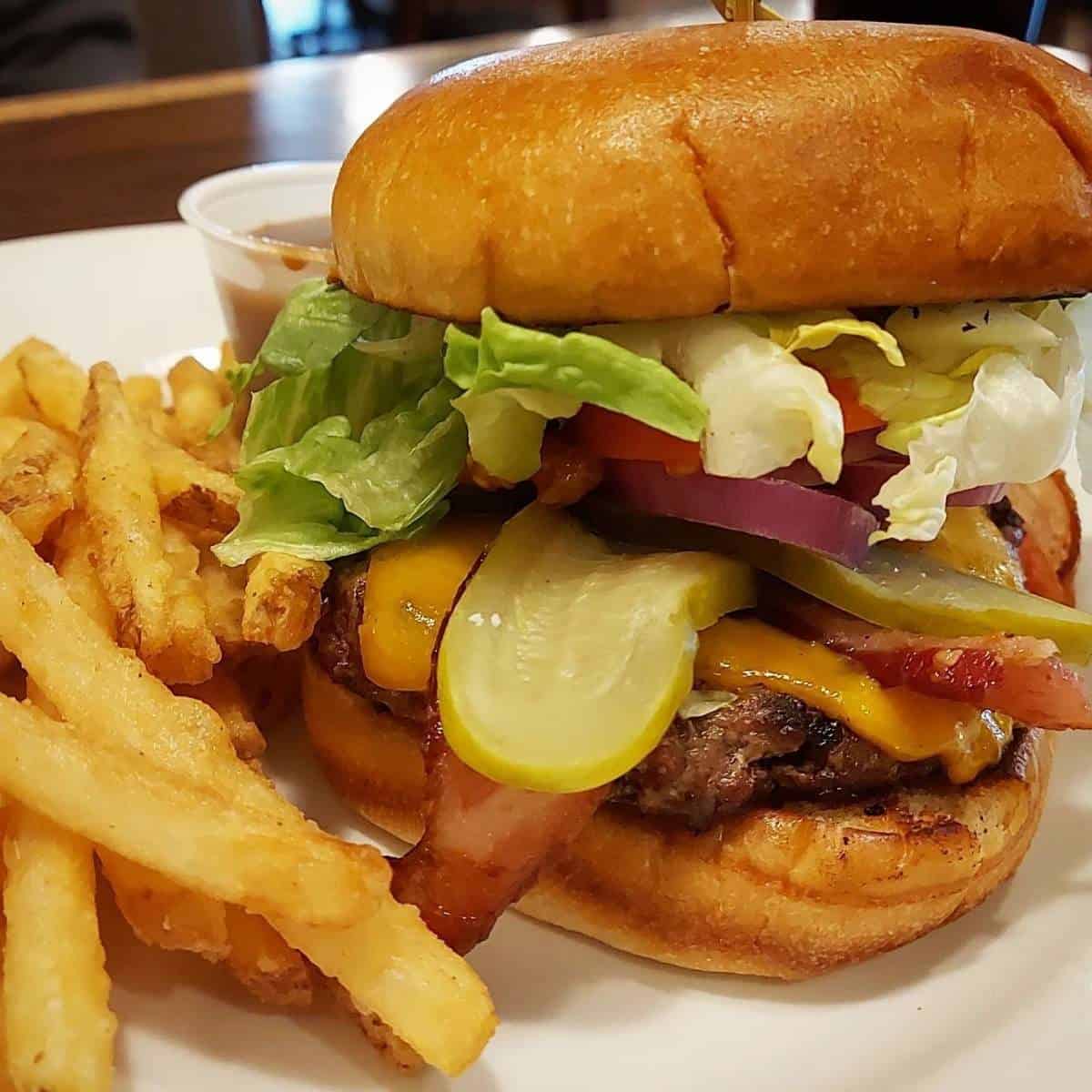 With a variety of options for all, including an excellent kids' menu and vegan and vegetarian options, O'Shea's is the perfect place for a family gathering. Welcoming and cheerful, it's one of the most beloved Drumheller restaurants.
Last Chance Saloon
Location: 555 Jewell St, Rosedale
Technically a 15-minute drive south of the centre of town, we still thought we'd include the Last Chance Saloon on this list of the best restaurants in Drumheller. And if you visit, you'll know why we had to mention it! Established in 1913, the restaurant looks straight out of the Wild West. With the former Rosedeer Coal Mine found across the street, the bar used to be the watering hole for miners, and with that history comes quite a few tall tales and legends. Today, expect amazing memorabilia from the last century, live entertainment, and a fantastic menu.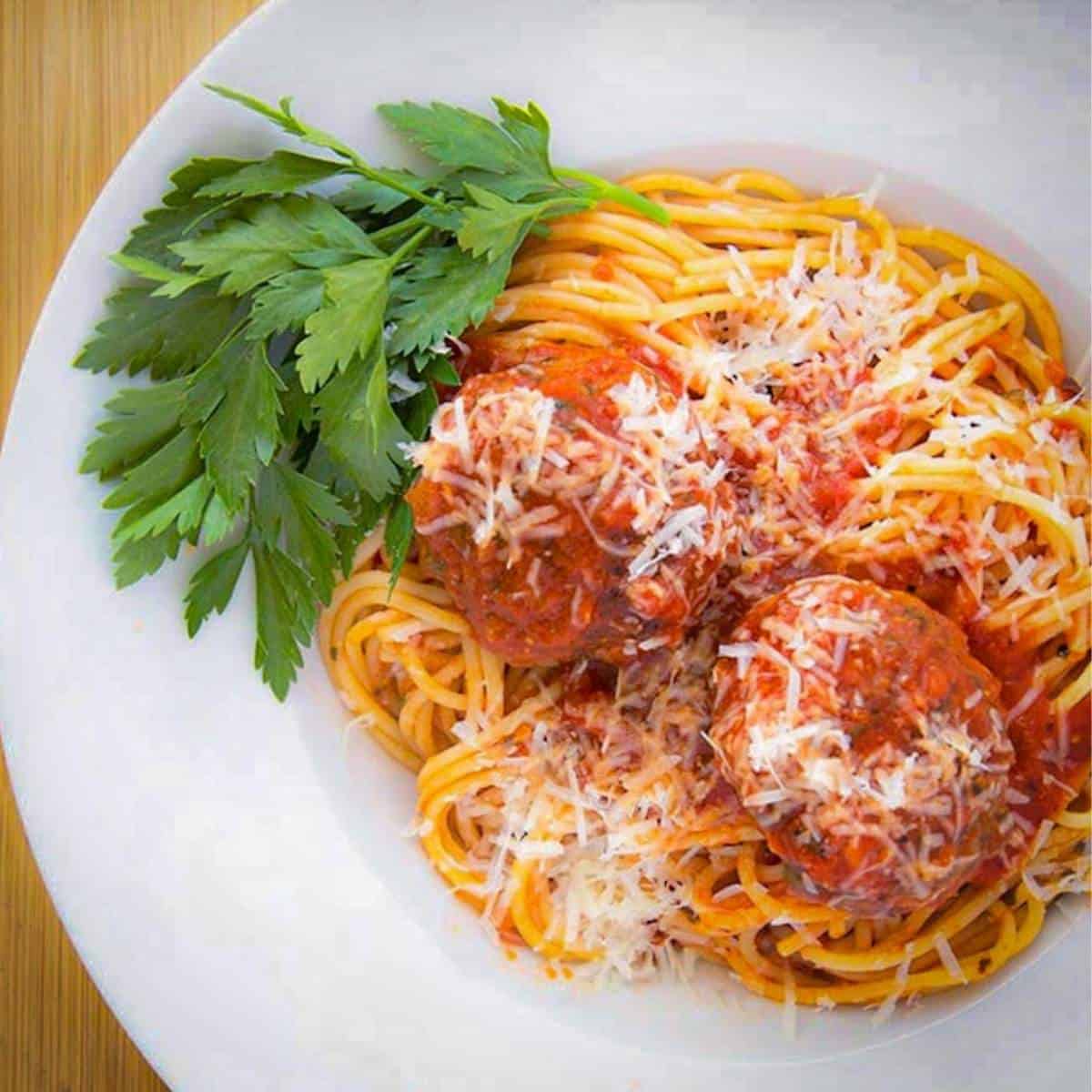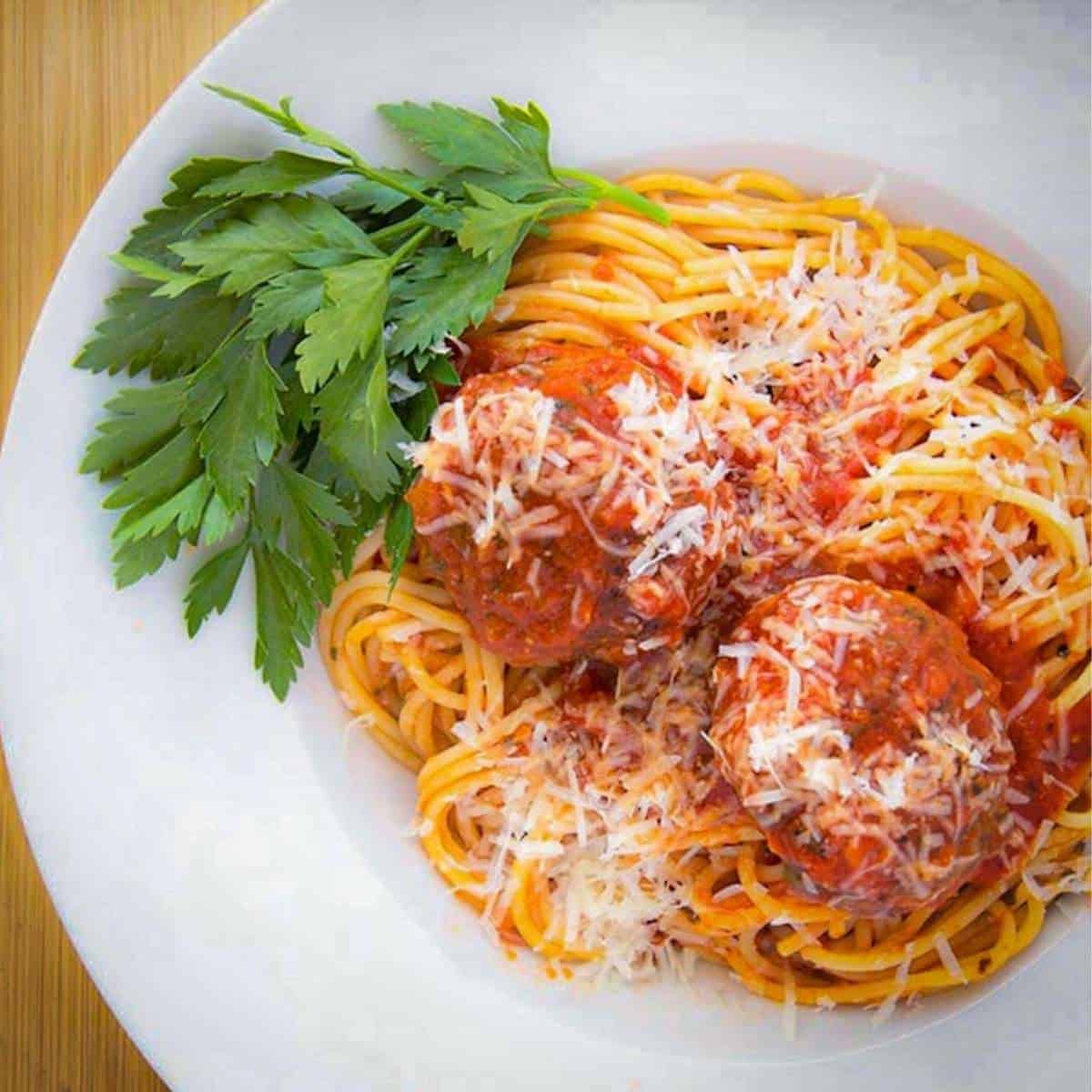 Simple yet delicious, some of the best meals at the Last Chance Saloon include the smoked in-house brisket wrap, the hot hamburger sandwich, and the fish and chips. With an extensive burger menu as well, favourites include the Shovelhead burger with banana peppers and mozzarella, the Evolution burger made with prime rib, and the Panhead burger made with cheddar cheese, bacon, and a signature house sauce. Just after a few drinks and nibbles? There's a terrific shareable menu, too.
Vietnamese Noodle House
Location: 202 2 St W
A local's favourite, Vietnamese Noodle House is one of our top picks for restaurants in Drumheller. Unassuming but delicious, the restaurant is known for its fantastic Vietnamese food as well as its reasonable prices. Choose from one of their noodle soups, noodle bowls, rice dishes, or Western dishes such as fried chicken, all with authentic flavours that are sure to make you return again and again. As expected, the pho is phenomenal, as is the Banh Mi sandwich.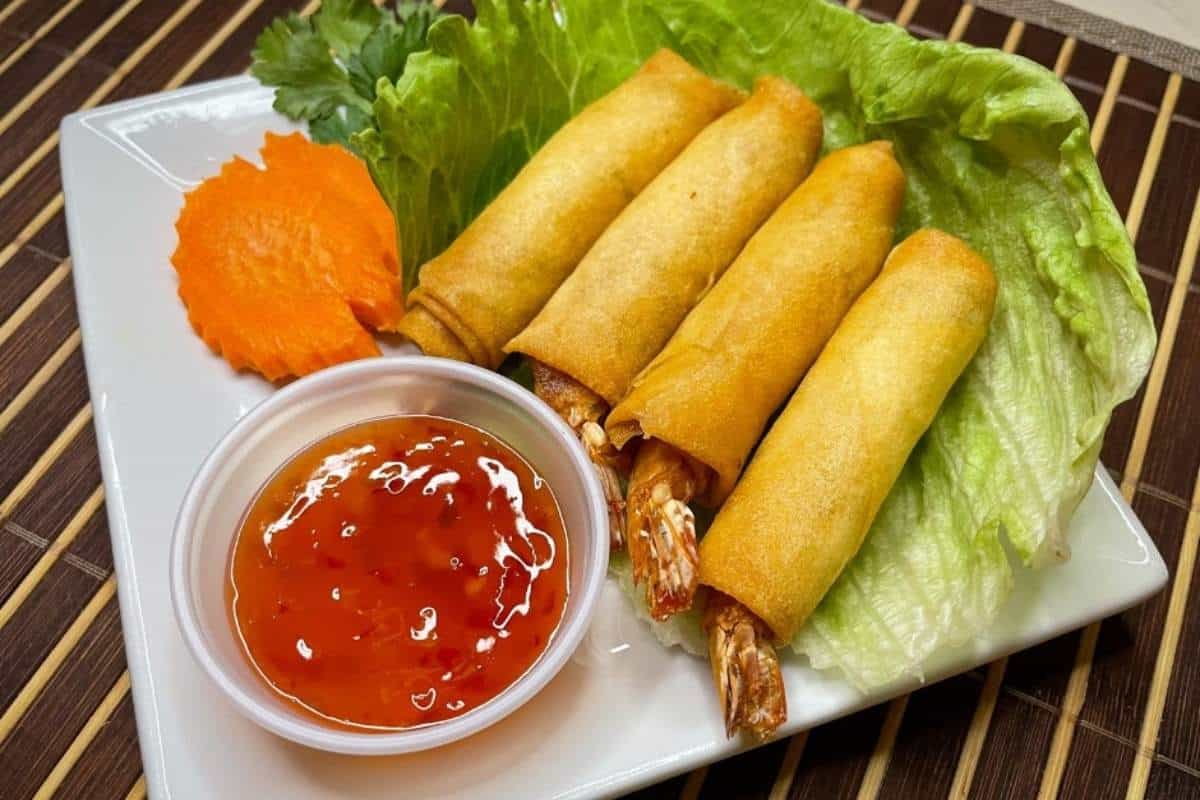 Often quite full of customers, this family-run establishment is busy for a reason. Nothing fancy here, just good food and good customer service.
The Sunny Spot
Location: 5225 Highway 10 East
A fantastic spot for some homemade fast food in the summer months, make your way to The Sunny Spot on a warm afternoon. More than just a culinary experience, the outdoor restaurant has picnic tables, a corn maze, and nearby sunflower gardens to enjoy. Order from the window to enjoy this seasonal food stand; they focus on made-to-order food, ensuring every meal is as fresh as possible.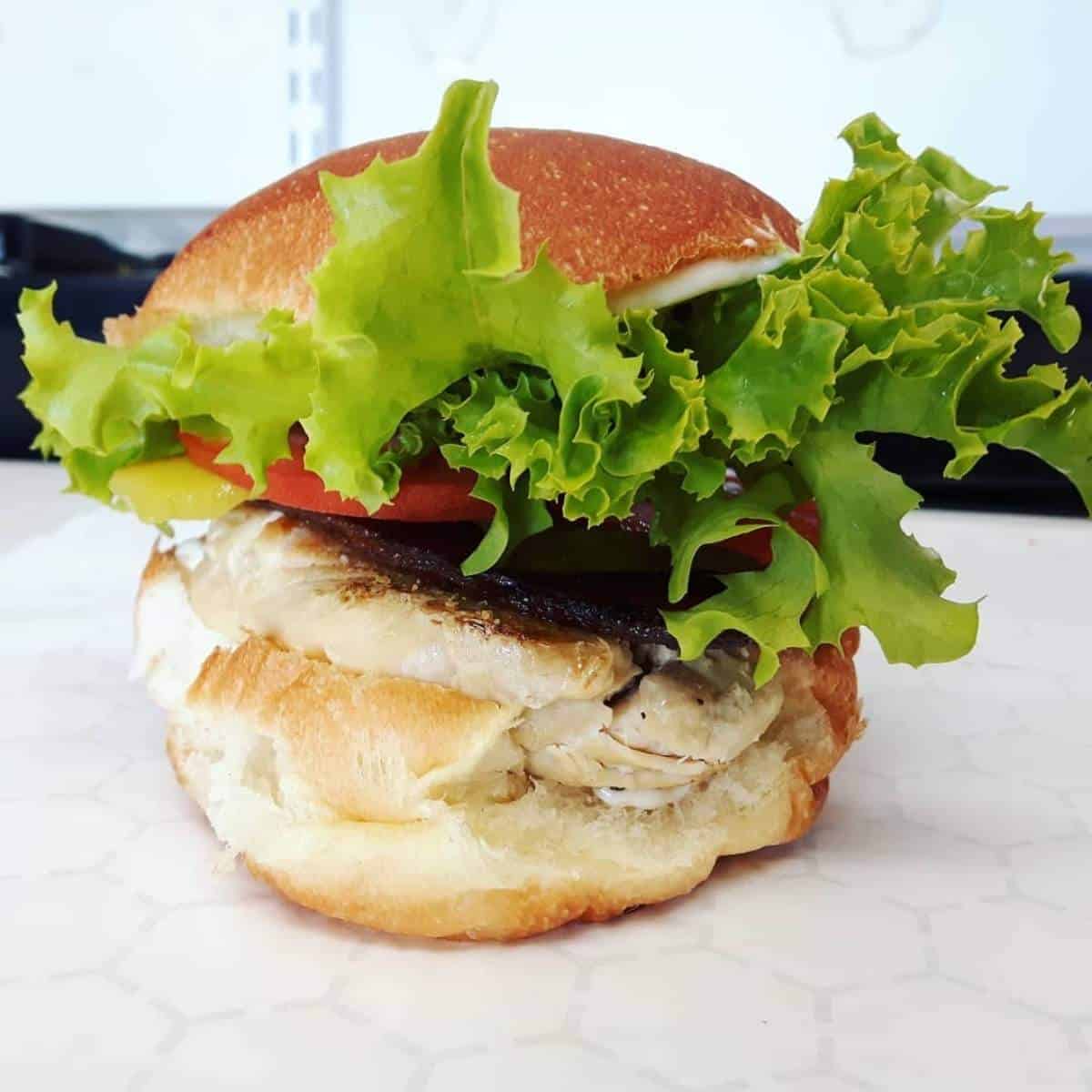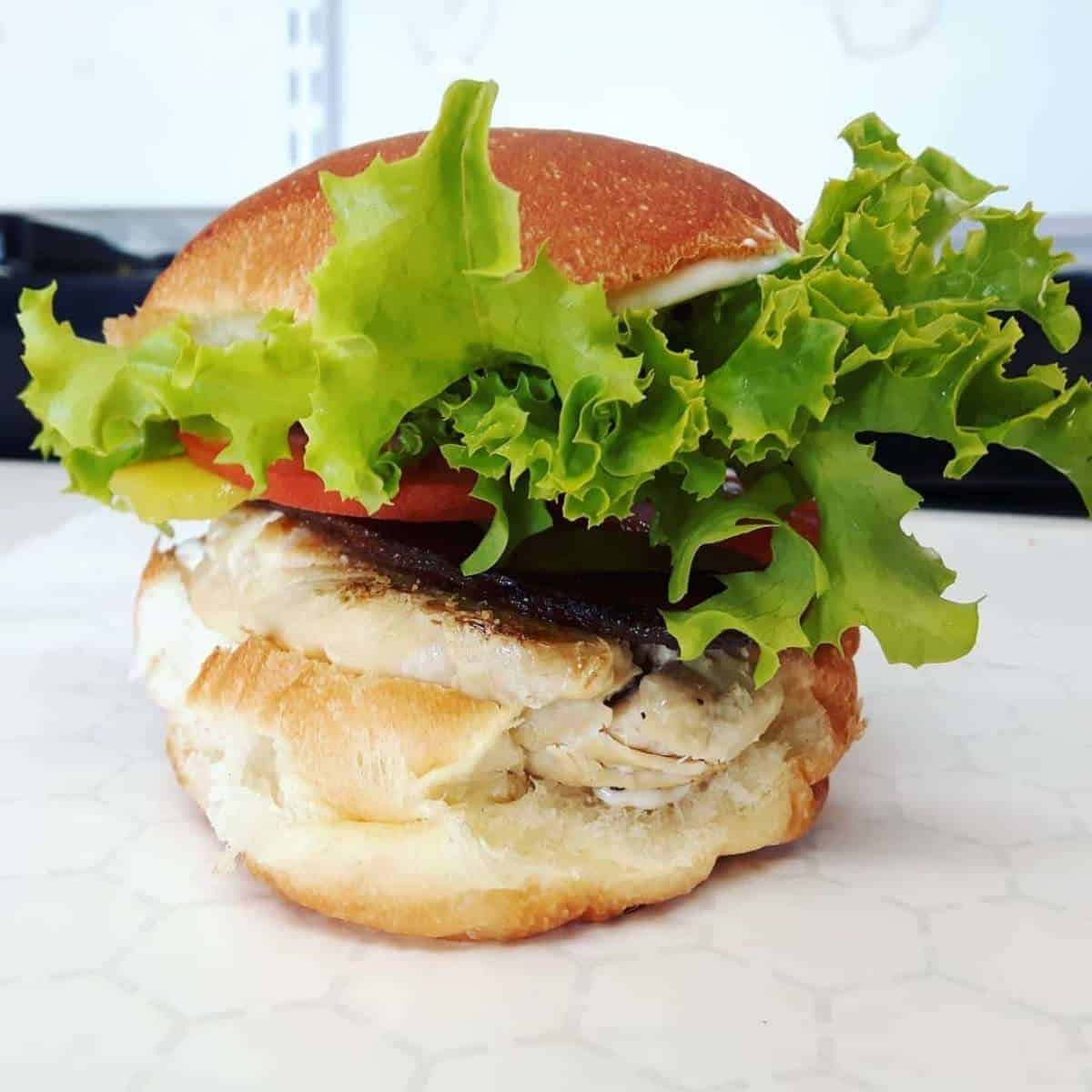 Known for their smash-style burgers and inventive list of poutines, you can also stop in for an ice cream cone or one of their huge portions of fresh-cut fries. Eating at the Sunny Spot reminds us of what summer is supposed to taste like, and a visit here shouldn't be skipped if you find yourself in Drumheller.
Sam's Kitchen
Location: 1220 Newcastle Trail
Sam's Kitchen is known for serving some of the best Indian cuisine in Drumheller. With a hometown vibe, massive portions, and excellent service, you can choose from dine-in, delivery, or take-out options. The butter chicken is known for being rich and creamy, while there's a wonderful selection of appetizers and mains to choose from. Each dish is lovingly prepared with the best quality ingredients and spices, and popular dishes include the vegetable pakora, the paneer tikka masala, and the goat curry.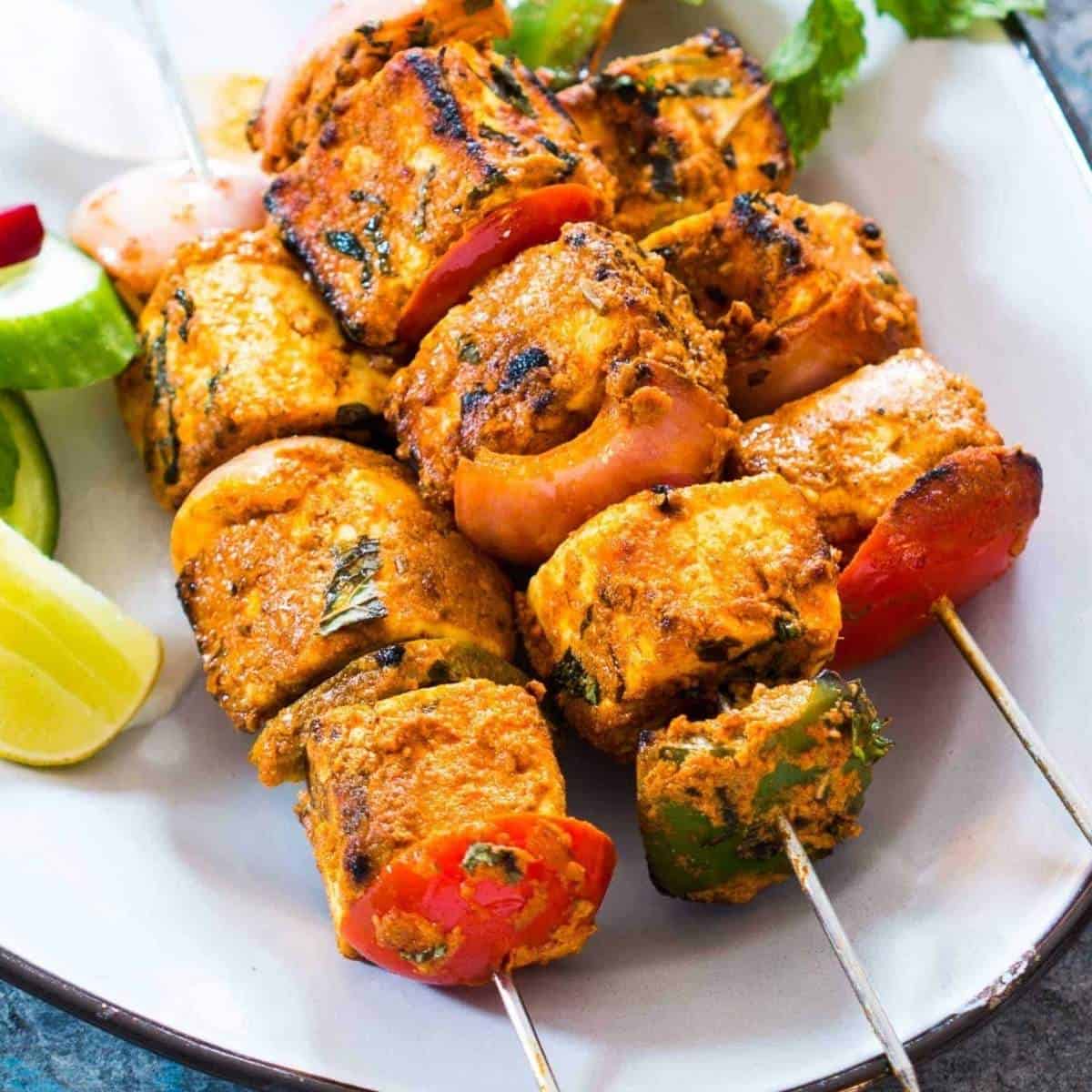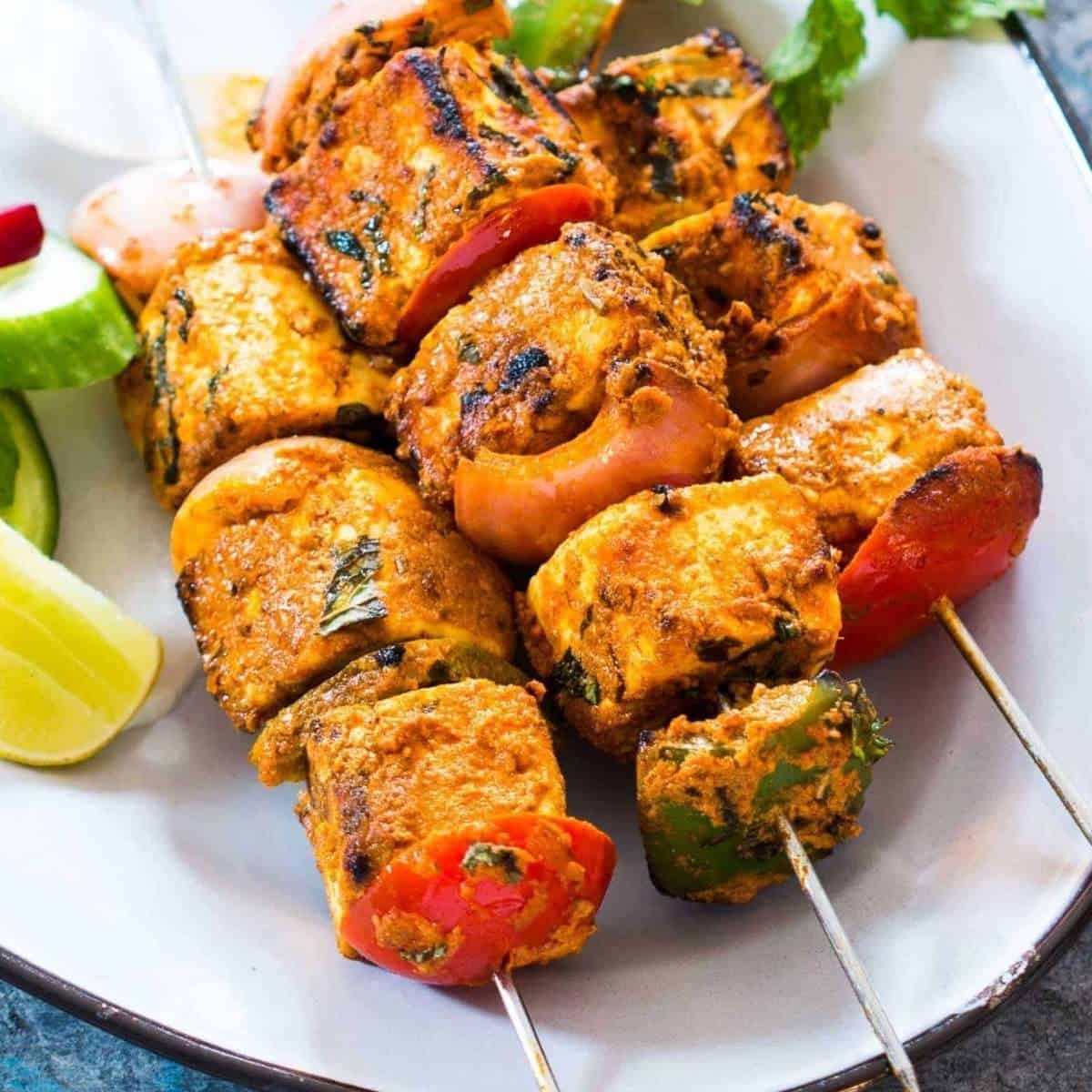 If you're in the mood for Indian cuisine in Drumheller, you can't go wrong with Sam's Kitchen. Trust us… your taste buds will thank you!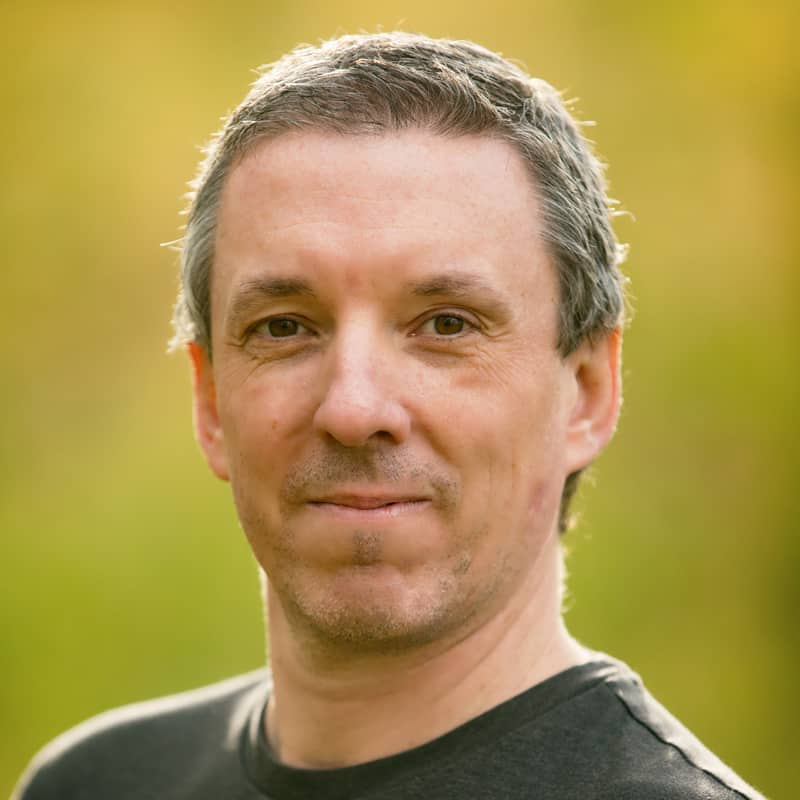 Pete is a co-founder of Road Trip Alberta. Growing up in Edmonton he has an extensive knowledge of Alberta and everything the province has to offer. He loves to eat good food, hike (especially in the winter), play tennis and curl. Apart from running Road Trip Alberta, he is a director with HMI, a digital media agency, half of the Hecktic Travels duo, and a co-creator of the popular card game Trip Chaser.