Disclaimer: This page may contain affiliate links. Please review our full Terms and Conditions for more information and our Privacy Policy. Note that any pricing, operating hours, or other such information provided below may have changed since initial publication.
Compiled by the Road Trip Alberta team
Last updated on January 10, 2022
Alberta is a very big province, and that fact is most notable when starting to venture into its northern half. Roads are longer and towns along the way become fewer. Wildlife becomes more plentiful (watch for movement in the ditches when driving), and the scenery can be, well, more scenic! The drive from Edmonton to Grande Prairie is one of the most popular routes north.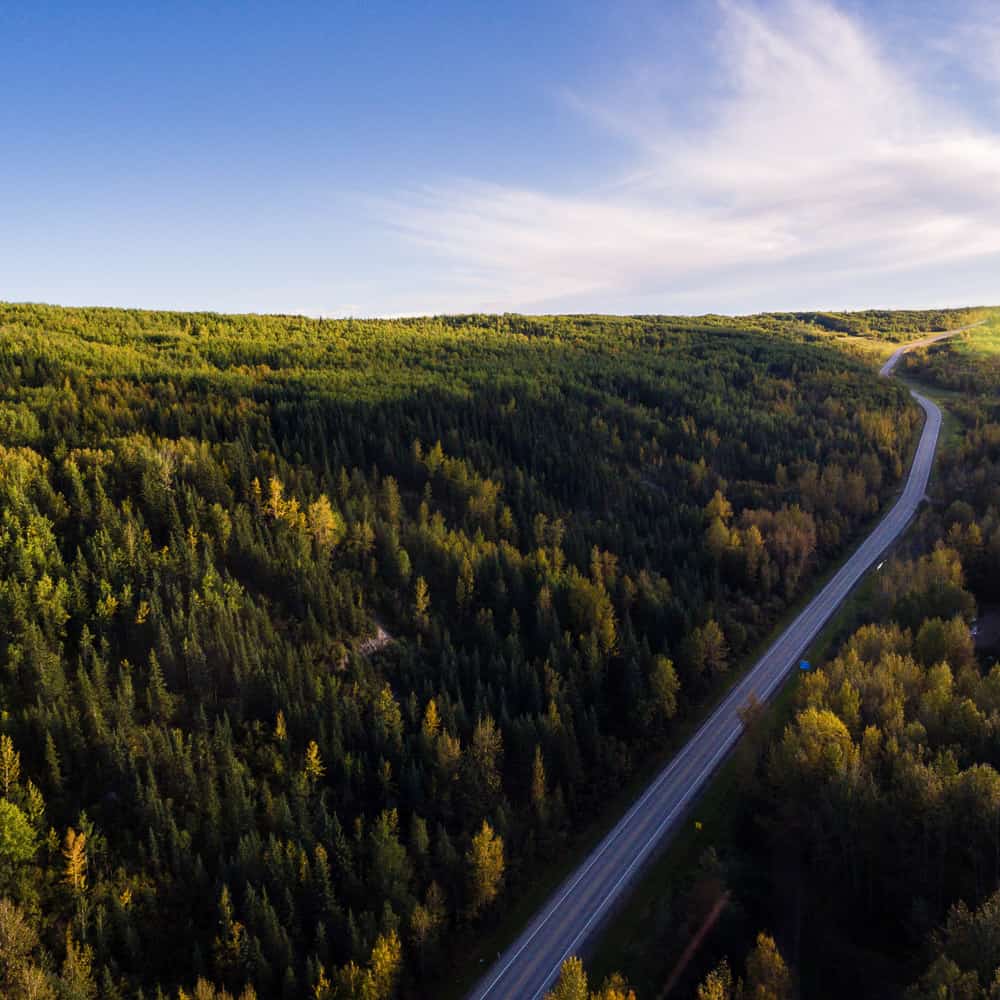 Given how busy the industrial city of Grande Prairie is, the fastest route there can be a crowded one. It is a long drive, and we can certainly understand that you might want to just boot it there as quickly as possible, but we've also offered an alternate route to take you off the beaten path. Yes, it will add some significant time to your drive, but as you skirt the Rocky Mountains along the way, it will offer many more beautiful views.
About the Route from Edmonton to Grande Prairie
The distance from Edmonton to Grande Prairie depends on the route you choose.
The Fastest Route
The fastest route from Edmonton to Grande Prairie is direct north on Highway 43. Once in Valleyview, the 43 will veer west and lead you directly into the city of Grande Prairie. This fastest route will still take a driver at least 4.5 hours considering it is 458kms of twinned roads. Keep in mind that this time estimate is only valid under good conditions; any kind of traffic, construction, or adverse weather might affect your driving time.
The Scenic Alternate Route
There are some moments of lovely scenery driving the fast route, but if you've got time to spare and want a more scenic drive, consider taking Highway 16 west to Highway 40 north via Grande Cache. This route spans over 625kms and the drive will take approximately 6.5 hours.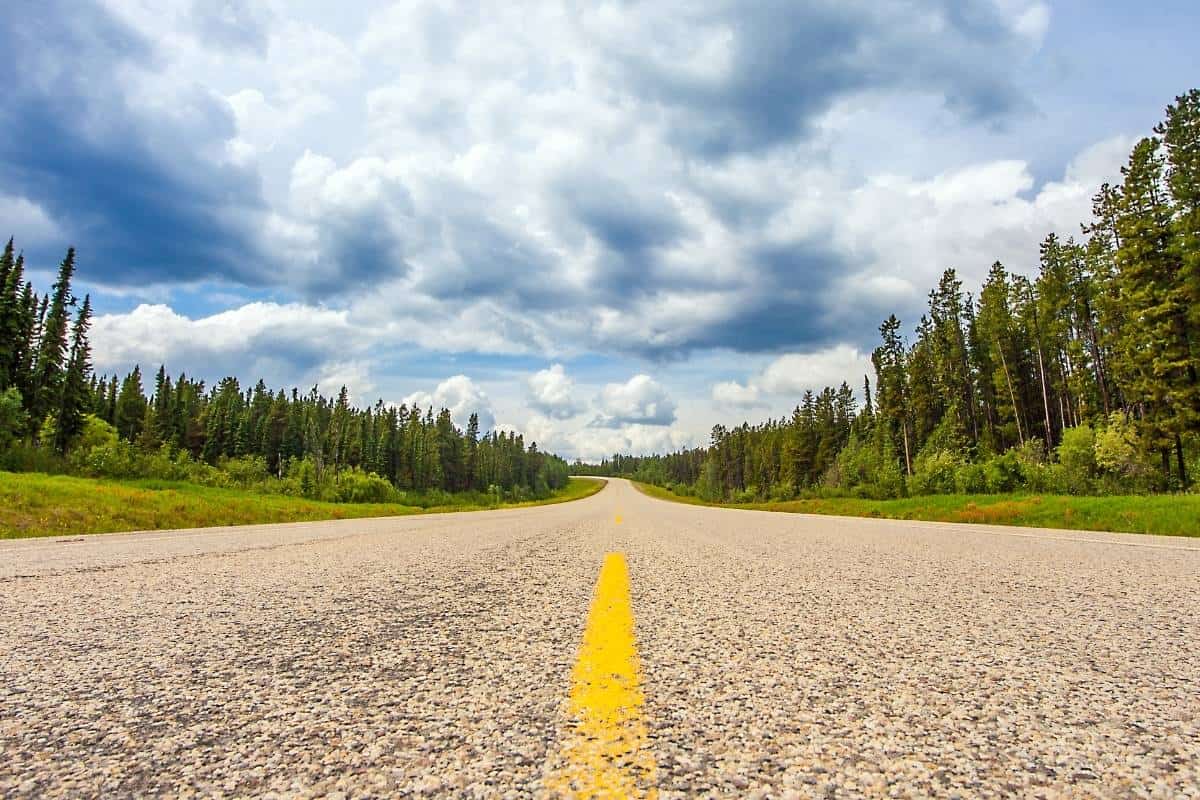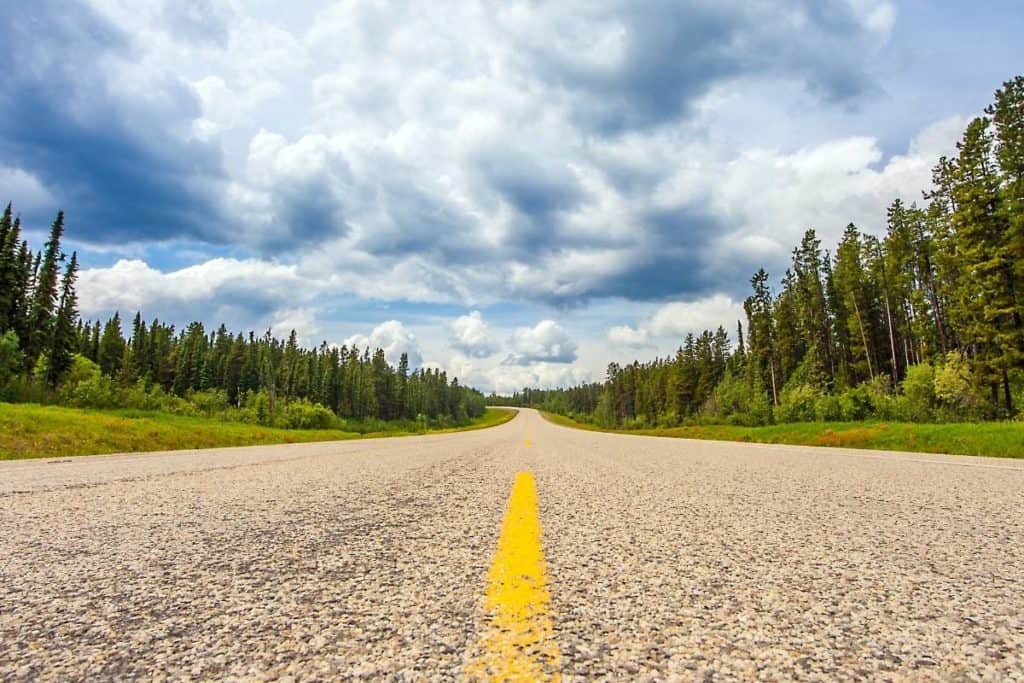 Just arrived in Edmonton and want a good night's rest before making the drive north? We've got two options for you below.
Four Points by Sheraton Edmonton Airport is a straightforward hotel that is only 5 minutes from the airport. It has free wifi, an indoor pool, and a hot tub.
Candlewood Suites West Edmonton is very near the city's ring road and your journey's start of Highway 16. It also happens to be near West Edmonton Mall, so if you need to get your shopping fix before leaving the city, this is a great option.
Edmonton to Grande Prairie by Car
If you are flying into the Edmonton International Airport to begin your trip, add at least 30 minutes to your drive as the airport is beyond the southern limits of the city. The Edmonton airport offers plenty of car rental options. Book in advance to lessen the hassle:
If you are not interested in a traditional car rental through an agency, you can also rent cars through a website called Turo (think AirBnB for car rentals).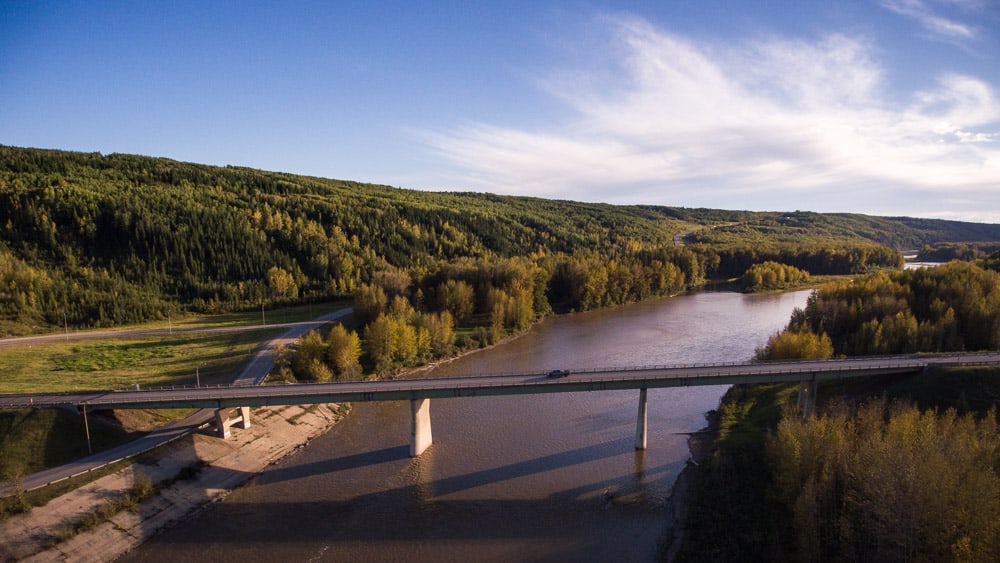 Even though it is a long trip, as you will read below, there are several places where you can get out of the car and enjoy a break from all the driving. The road is mostly flat, well maintained, and offers some worthy photo opportunities depending on the time of the day.
Please be mindful of driving conditions, especially in winter. While Alberta's highways are in great shape and well-maintained, snowstorms can wreak havoc for days at a time, and construction can slow things down in summer. Learn more about Alberta's road laws and driving guidelines. In addition, check current road reports before you leave.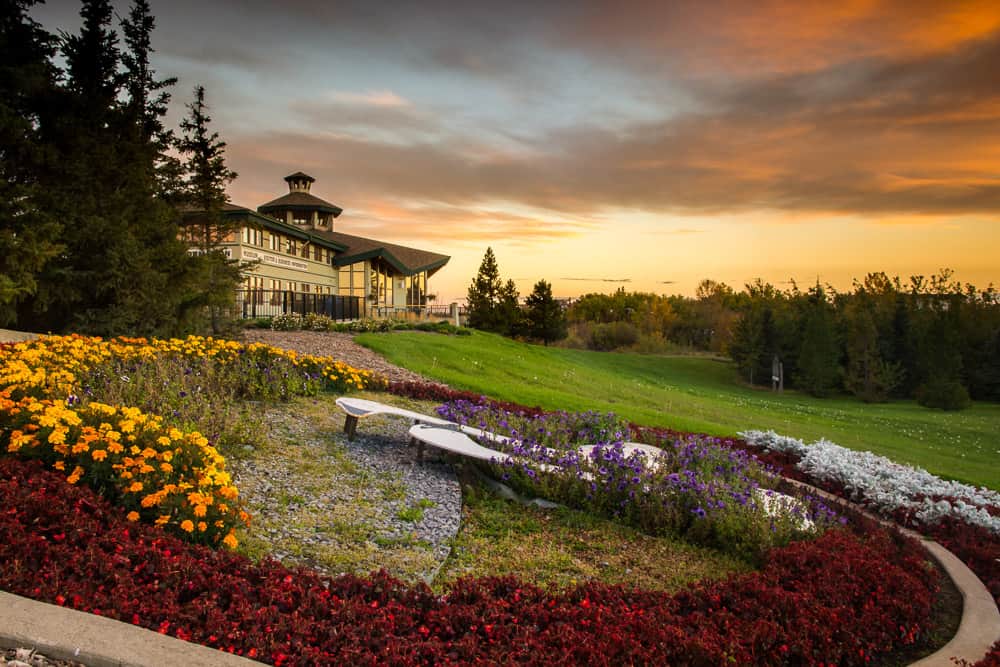 Edmonton to Grande Prairie by Bus
There is currently only one company offering bus rides. Keep in mind that traveling by bus can extend your time on the road, with some journeys lasting up to 7 hours.
Edmonton to Grande Prairie by Other Options
Fun Things to do Along the Way
The Fastest Route
The Alternate Route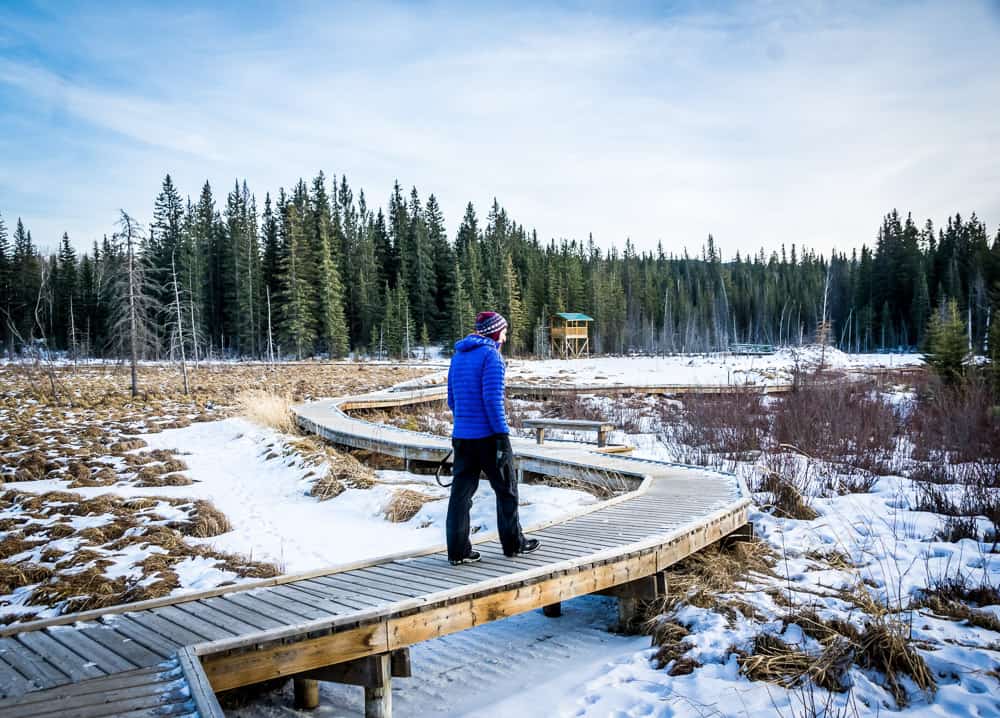 Upon Arrival in Grande Prairie
You made it!
For more information about Grande Prairie and the best things to do in it you can take a look at the local tourism office.
Where to Stay in Grande Prairie
Grande Prairie has plenty of quality accommodations to choose from; here are our recommendations.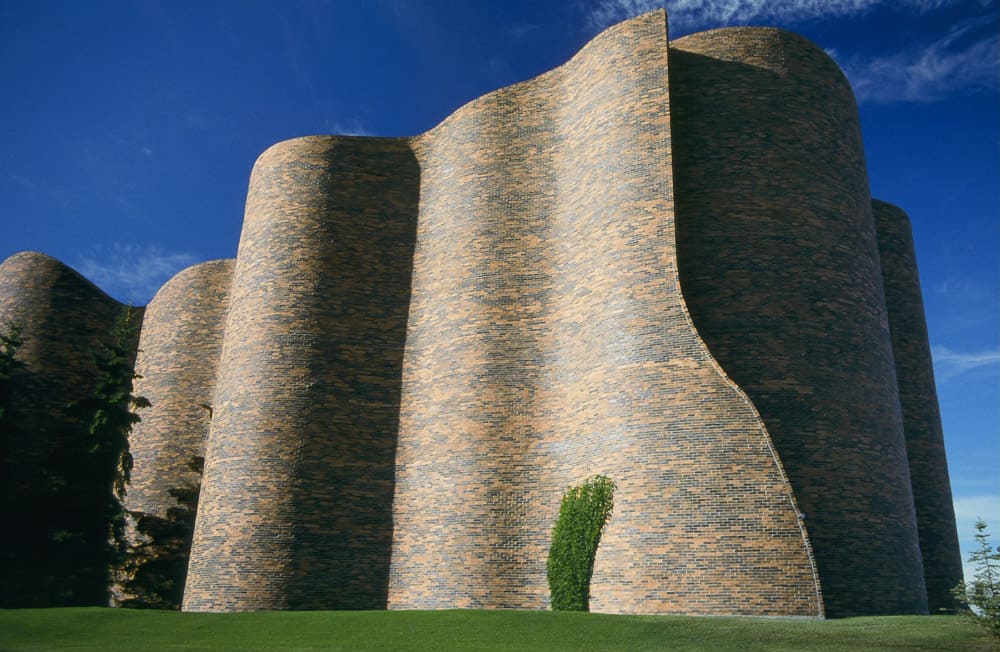 If you plan on spending some time in Edmonton before heading north, check out our complete guide of the best things to do in Edmonton.
Also, amp up the fun on your big drive by downloading our FREE Road Trip Alberta bingo cards! (The "foodie" one includes the Crooked Creek doughnuts, so you know you can already check off one square there!)